! >
Broadway To Vegas
  
 SHOW REVIEWS CELEBRITY INTERVIEWS GOSSIP NEWS

| | |
| --- | --- |
| | |
15-MINUTE OPERAS - - VANESSA ROUNDTABLE - - KATHARINE HEPBURN PAPERS - - AN EVENING WITH ANGELA LANSBURY - - LILLIAN GISH PRIZE - -ROCK 'N' ROL BY TOM STOPPARD - - MARLOWE MINI-FESTIVAL AND SYMPOSIUM - - THE LITTLE MERMAID BEGINS BROADWAY PREVIEWS - - DONATE . . . Scroll Down


SCOTTISH OPERA COMMISSIONS FIVE: 15-MINUTE OPERAS
Ian Rankin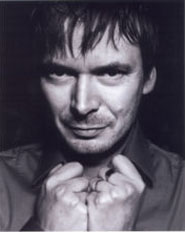 Scottish Opera is taking a cue from Broadway and the annual presentation of 10-minute plays. The venerable institution has commissioned a wide range of operatic subjects. Their only common thread - each lasts only 15 minutes.

Staking claim to that notoriously famous time span are individuals who have already captured their own spotlight.

Generating interest is the participation of famed mystery writer Ian Rankin, who never saw an opera until he was 40. He accepted the challenge of penning not only an opera, but a quarter-hour one at that. Staying among familiar territory he picked a suitably dark, murderous affair that opens with a bloodbath.

Called Gesualdo, positive buzz is already in the pipeline. It's the story of composer Carlo Gesualdo.

In 1586 Gesualdo married his first cousin, Donna Maria d'Avalos, the daughter of the Marquis of Percara. Two years later she began to have a love affair with Fabrizio Carafa, the Duke of Andria. On October 16, 1590, at the Palazzo San Severo in Naples, when Gesualdo had allegedly gone away on a hunting trip, the two lovers took insufficient precaution at last (Gesualdo had arranged with his servants to have the locks of his palace copied in wood so that he could gain entrance if locked), and he returned to the palace, caught them in flagrante delicto and brutally murdered them both in their bed; afterwards he left their mutilated bodies in front of the palace for all to see.



Carlo Gesualdo, Prince of Venosa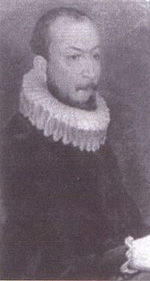 Being a nobleman he was immune to prosecution.

Details on the murders are not lacking, because the depositions of witnesses to the magistrates have survived in full - which agree on principal points. Gesualdo had help from his servants, who may have done most of the killing; however Gesualdo certainly stabbed Maria multiple times, shouting as he did, "she's not dead yet!" The Duke of Andria was found slaughtered by numerous deep sword wounds, as well as by a shot through the head; when he was found, he was dressed in women's clothing - specifically, Maria's night dress. His own clothing was found piled up by the bedside, unbloodied. One suggested explanation for this is that Gesualdo first murdered his wife, and after this turned his attentions to the Duke, forcing him to don his lover's clothing, most probably to humiliate him.

Accounts on events after the murders differ. According to some contemporary sources, Gesualdo also murdered his second son by Maria, who was an infant, after looking into his eyes and doubting his paternity (according to contemporary sources he "swung the infant around in his cradle until the breath left his body"); another source indicates that he murdered his father-in-law as well, after the man had come seeking revenge.

Gesualdo sunk into depression and spent the rest of his life almost atoning for his actions by writing beautiful church music, before being probably bumped-off by his second wife.



Oscar winning composer Craig Armstrong
Everyone seems to agree that if ever there was a plot made for opera, this is it.

Rankin has been paired with renaissance man Craig Armstrong, Oscar-winning composer of scores for Baz Luhrmann's Romeo And Juliet and Moulin Rouge, as well as Cate Blanchett blockbuster The Golden Age. The duo promises a tale that goes from visceral violence to private penance, in a dark and gripping work.

Following the form of his mystery writing, where the murder takes place on the first page, Rankin's libretto opens with a gory bedroom scene.

The final score will be conducted by Scottish Opera regular Derek Clark.

Each of the five librettists - few of whom have had previous operatic experience - are collaborating with a similarly fresh composer in an inspired attempt to get more bums on opera seats. The whole enterprise is known as Five:15.

Scottish Opera general director Alex Reedjyk approached composers and writers about their interest in a new collaborative venture. He admits he was astonished at the favorable response. With money raised almost entirely from private sources, the program will run initially for four years. The goal is to be able to turn at lease one of the 15-minute wonders into a full-length opera within the first two years.

Also on board are;

DREAM ANGUS



Benjamin Twist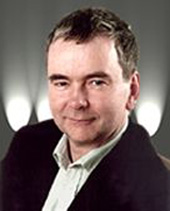 Music: Stephen Deazley. Words: Alexander McCall Smith and Ben Twist

Theatre and music director Ben Twist has joined the team turning Alexander McCall Smith's book Dream Angus into a short opera.

The story is set in the present but with its roots in the mythical Scottish past and the oldest Celtic deity, Angus.

Alexander McCall Smith has taken the Celtic god of dreams and love and interwoven his story with modern tales of dreams, love, and dreams touched by love.

"Dream Angus edge of the world, where there is just the blue of the sea and the west beyond the blue.... "

The opera focuses on the character of Angus and his impact on those around him.

QUEENS OF GOVAN



Wajahat Khan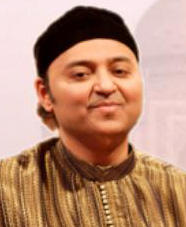 Music: Nigel Osborne and Wajahat Khan, a world-famous master of Indian classical music. Words: Suhayl Saadi who is of Afgan-Pakistani descent.

The opera penned by the Glasgow novelist features a young Asian girl running through the streets of Govan on a rainy Saturday night, late for her job at a kebab shop.

As she runs, she is pursued by images and realities from her parallel lives, in the green valleys of Kashmir and the dark waters of the Clyde.

Nigel Osborne's prize-winning compositions for orchestras and theatres have been played in concert halls from Los Angeles to Berlin. Wajahat Khan, the Indian classical musician, has played venues from the Kremlin to the Royal Albert Hall.

THE KING'S CONJECTURE

Music: Gareth Williams. Words: Bernard MacLaverty.

This piece is set in medieval Scotland at the Court of King James IV, renowned for his interest in science and philosophy, which he took to unusual lengths.

It tells the story of a legendary experiment conducted by the king about the nature and source of language - and how religious beliefs can turn out to be mere superstitions.

In 1493, according to historians, James had a deaf and dumb woman transported to the solitary Inchkeith Island with two infant children. He and his courtiers hoped that when the children learned to speak, they would reveal the original language of the gods.

Writer Bernard MacLaverty has published five collections of short stories and four novels. Gareth Williams' compositions have featured at the Edinburgh International Festival. The opera will be directed by Ben Twist.

THE PERFECT WOMAN



Ron Butlin Photo: © Serpent's Tail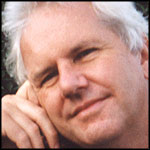 Music: Lyell Cresswell. Words: Ron Butlin.

Set in a laboratory, where a renowned scientist has invited colleagues and members of the press to observe "a miracle of science". The demonstration, it emerges, is the scientist's plan to create the perfect woman.

In 2004 Lyell Cresswell and Ron Butlin produced a highly successful chamber opera, Good Angel Bad Angel, for the Hebrides Ensemble. This work will explore issues around the abuse of power, the imposition of science and knowledge, the nature of oppression, and betrayal.

Early in his career, novelist and playwright Ron Butlin was a lyricist for a pop band. He has recently worked with the Scottish Chamber Orchestra and the BBC Scottish Symphony Orchestra writing poetry "texts" for conductors. Lyell Cresswell is a full-time composer based in Edinburgh.

Each effort will be performed by a chamber orchestra, of about 15 musicians, and a total of eight singers. Audience reaction will determine which, if any, are made into full-length works produced by Scottish Opera.

The opera's general director, Alex Reedijk said: "Five:15 is about questioning what opera could or should look like in the 21st Century," he said referring to people thinking opera is a snobby, out of touch art form.

Five:15 - Opera Made in Scotland takes place in Glascow February 29-March 2 before moving on to Edinburgh.


THE NEW YORK PUBLIC LIBRARY ACQUIRES KATHARINE HEPBURN PAPERS
Katharine Hepburn
Little-known journals, scrapbooks, photographs, letters, notes & scripts relating to the legendary actress Katharine Hepburn's stage career will be available to the public for the first time, according to a release from the New York Public Library.

Before becoming a movie star, Katharine Hepburn was a powerful presence on the stage, and she continued to act and tour in plays throughout her life.

The New York Public Library for the Performing Arts at Lincoln Center has acquired Ms. Hepburn's personal collection of thousands of pages of notes, journals, photographs, cast lists, scripts, contracts, fan letters and other documentation relating to her important but perhaps lesser-known theatrical career.

The documents reveal new details about her early performances and include correspondence from such notables as Sir Laurence Olivier, Judy Garland, Charlton Heston, Henry Fonda and Peter O'Toole.

The papers contain numerous delightful anecdotes about the legendary star and demonstrate her steadfast commitment to self-improvement, even after her reputation had been cemented as one of the greatest actresses of our time.

"Katharine Hepburn is an icon of American culture," said Paul LeClerc, President of The New York Public Library. "This extensive collection will help preserve Ms. Hepburn's theatrical legacy and open new research possibilities to scholars and writers -- indeed to anyone interested in exploring the life of this extraordinary actress."

The boxes of papers stretch 30 linear feet, and include memorabilia documenting one of Ms. Hepburn's little-known first performances as a senior at Bryn Mawr College in the late 1920s, appearances in notable Shakespeare productions alongside actors such as Alfred Drake, Sada Thompson and Cloris Leachman, and her work with legendary theatre figures such as director John Houseman, set designer Rouben Ter-Arutunian and composer Virgil Thomson.

Numerous papers also document her later work in Coco (1969), A Matter of Gravity (1976) and West Side Waltz (1981).

"Many people are unaware that Ms. Hepburn's career as an actress really took hold first on the stage," said Bob Taylor, Curator of the Billy Rose Theatre Division. "The stage was not only her training ground, but also the place where she experienced some of her greatest successes. We couldn't feel more privileged to have been selected as the custodians of that portion of her personal papers that covers her stage career."

Ms. Hepburn's colorful descriptions of life on the road provide a fascinating glimpse into the workings of touring productions and confirm her reputation for fearless honesty.

During the Coco tour, she insists on using an expletive that she believes is true to character – despite howls of protest from some members of the public.

And in a typed account of the 1950-51 tour for As You Like It, she gives a hilarious description of her arrest in Kansas for speeding, admits to boasting about the cost of her coat ($5,500) in front of awed locals, and gleefully recounts standing up to the six-foot-five police officer, calling him, among other insults, a "moron" and a "dumbbell."

The actress saved notes on vocalizing, including tonal and articulation drills, and research materials such as photographs and illustrations of costumes for Coco and Much Ado About Nothing, along with correspondence and photographs on historical matters relating to Antony and Cleopatra (1960). These materials show her diligence in researching roles and interest in historical accuracy.

The collection, entitled The Katharine Hepburn Papers, was donated to The New York Public Library by the estate of Ms. Hepburn through its trustees, Cynthia McFadden and Erik Hanson. It will be housed in the Billy Rose Theatre Division of The New York Public Library for the Performing Arts at Lincoln Center.

"The Katharine Hepburn Papers will enrich the library's extensive theatre holdings, which include materials about nearly every actor, director, producer and designer who worked with Ms. Hepburn on stage," said David S. Ferriero, the Andrew W. Mellon Director of the New York Public Libraries. These include Dorothy Loudon, her co-star in West Side Waltz, Coco producer Frederick Brisson and Theatre Guild producer Lawrence Langner (Jane Eyre, 1936, The Philadelphia Story, (1939).

Beginning in February, the library will host a slate of free public programs, including lectures, readings and other events featuring such Hepburn intimates as the actress Zoe Caldwell, widow of producer Robert Whitehead (West Side Waltz/A Matter of Gravity), and Anthony Harvey, who directed her Oscar-winning performance in the film The Lion in Winter (1968).

"We are delighted to welcome some of Ms. Hepburn's closest friends and colleagues to the library," said Jacqueline Z. Davis, the Barbara G. and Lawrence A. Fleischman Executive Director of The New York Public Library for the Performing Arts. "These lectures and readings will provide a beautiful complement to the intimacy of her personal papers."

The Katharine Hepburn Papers are expected to be fully catalogued and available to the public in February.

Katharine Hepburn is considered one of the greatest actresses and film stars of the 20th Century. She was the recipient of four Academy Awards, along with numerous other acting honors. Her stage credits include The Philadelphia Story (1939), These Days (1928), Coco (1969, about the life of Coco Chanel), As You Like It (1950), The Merchant of Venice (1957), Much Ado About Nothing(1957), Twelfth Night (1960), Antony and Cleopatra (1960), The Millionairess (1952), A Matter of Gravity (1976) and West Side Waltz (1981). She was born May 12, 1907 in Hartford, Conn., and died on June 29, 2003 at home in Old Saybrook, Conn. at age 96.


ART AND ABOUT


MOUNTAIN LANDSCAPES BY LI HUAYI

Mount Huang, 2004 Painting San Francisco. Hanging scroll; ink and light colors on paper.Harvard University Art Museums, Arthur M. Sackler Museum.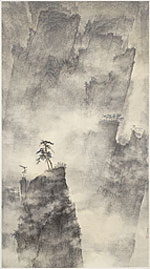 whose highly praised work can be found in the Asian Art Museum, San Francisco; the Museum of Fine Arts, Boston; Department of Asian Art Arthur M. Sackler Museum at Harvard University, the Cleveland Museum of Art, The Art Institute of Chicago and the Spencer Museum of Art at the University of Kansas. He has exhibited to critical acclaim in California and New York as well as in Hong Kong and his native Shanghai but this exhibition at Eskenazi will be his first to be held in Europe. It will be an important feature of the 10th anniversary celebrations of Asian Art in London.

Giuseppe Eskenazi says: "We are very proud to be the first in Europe to exhibit the work of Li Huayi, who is one of the very best contemporary Chinese painters of landscape". The Li Huayi exhibition will comprise 20 new paintings including one of the largest works he has executed, a monumental landscape measuring 8 by 4 ft.

Li left China in 1982 at the age of 34 and went to live in San Francisco, receiving his master of fine art degree at the Academy of Art College two years later. He was inspired by the powerful Northern California landscape to return to landscape painting but during the 1980s he also experimented with ink and collage, drawing on sources ranging from ancient Chinese Buddhist frescoes, archaic pictograms and Chan calligraphy to Romanesque art, the works of Paul Klee and abstract expressionism. Since then, Li has synthesized all these influences into his own distinctive style and artistic vision.

The exhibition continues through November 30 at Eskenazi in London.

DIVINE CAT: SPEAKING TO THE GODS IN ANCIENT EGYPT This display uses both ancient sources and scientific analyses to explore a unique and intriguing bronze statue from Ancient Egypt: the Gayer-Anderson Cat. It shows that there is often more than one way of looking at a museum object.

Bronze statues such as this cat were used in Ancient Egypt to communicate with the gods. Inscriptions surviving upon some of these statues reveal the different types of requests made to the gods by the person dedicating the statue. Donors sought a long life, good health, and other such wishes through leaving the statue in a temple.

In 2007, scientific research carried out at the British Museum revealed new and surprising information about the statue including how it was made, and also how the original owner in modern times, Major Gayer-Anderson, repaired and modified the cat.

November 8 - January 27, 2008 at the British Museum in London. Admission is free.



Broadway To Vegas is supported through advertising and donations. Priority consideration is given to interview suggestions, news, press releases, etc from paid supporters. However, no paid supporters control, alter, edit, or in any way manipulate the content of this site. Your donation is appreciated. We accept PAYPAL. Thank you for your interest.


SPREADING THE WORD


AN EVENING WITH ANGELA LANSBURY TV's beloved Jessica Fletcher has an unparalleled career in film - The Manchurian Candidate, The Dark at the Top of the Stairs,, stage in Deuce, musical theater - Mame, Sweeney Todd, and television starring in Murder, She Wrote.

Ms. Lansbury will discuss her illustrious sixty-year career and the importance of television in that work.

Wednesday, November 14, The Paley Center for Media in New York City.

VANESSA ROUNDTABLE presented by the New York City Opera. American musical history comes alive as participants and eyewitnesses of the creation of Vanessa share their candid recollections with City Opera dramaturg Cori Ellison. Join distinguished American mezzo-soprano Rosalind Elias and stars of the Vanessa premiere; Barbara Heyman, Samuel Barber's biographer; and Mary Jane Phillips-Matz, close co-worker with Barber and Gian Carlo Menotti, as they reveal their unique insights on the opera's creators, its development and early reception, its music and drama, and its legacy. Vanessa has music by Samuel Barber with a Libretto by Gian Carlo Menotti. Saturday, November 10. Performances of Vanessa continue at the New York City Opera through November 17.

JOYCE CAROL OATES the author of more than 30 novels, including The Gravedigger's Daughter, Blonde and Black Girl/White Girl and 20 story collections, among them Where Are You Going, Where Have You Been? and High Lonesome.

In conversation Friday, November 9, at Kaufmann Hall in NYC.

MASTER CLASS: VICTORIA CLARK TEACHES VOICE the Tony Award-winning singer and actress has appeared in such Broadway productions as The Light in the Piazza, Titanic, How to Succeed in Business Without Really Trying, Cabaret, Guys and Dolls and Sunday in the Park with George.

She created the musical staging for many operas and musicals, including Don Giovanni and Regina for the Chautauqua Opera.

Sunday, November 11, at the 92nd Street Y in NYC.

MARLOWE MINI-FESTIVAL AND SYMPOSIUM a series of Exhibitions, and Dance, Music and Theatre Programming by Washington, D.C. area artists and organizations celebrating the genius and influence of Christopher Marlowe.

The Festival includes a symposium at Sidney Harman Hall on November 10 with discussions led by a panel of scholars who will explore topics such as Marlowe in Performance, The Playwright and the Spy, Marlowe Translation and Poetry and Marlowe and Gender.

November 10, Sidney Harman Hall, Washington, D.C.


SWEET CHARITY


WEAR THIS Peruse and purchase unique jewelry, wearable art, handbags, unique home decor and other fun accessories for you and your home by prominent Northwest artists to benefit Seattle Repertory Theatre.

Expect to find items that will fit a wide variety of styles and budgets.

Delectable wine, munchies, music and shopping!

Thirty percent of all sales will directly benefit Seattle Rep's artistic and education programs

Monday, November 12 at Seattle Rep in Seattle, WA.

29TH ANNUAL ORPHEUM AUCTION GALA the Orpheum Theatre's biggest fundraiser of the year. An exciting evening featuring a live and silent auction with over $450,000 in merchandise, including a 2005 Cadillac XLR, entertainment, cocktail buffet, and bar. Saturday, November 10. The Orpheum Theatre in Memphis.

GERALD SCHOENFELD Board Chairman of The Shubert Organization and The Shubert Foundation, will receive the Joan Warburg Humanitarian Award from The Acting Company on Monday, November 12 alongside legendary producer Edgar Lansbury, will be presented the John Houseman Award honoring his commitment to the development of classical actors and a national audience for the theater.

Founded 35 years ago by Houseman and current Producing Artistic Director, Margot Harley, The Acting Company has won Obie's, Audelcos and a special Tony award as it developed the careers of Patti LuPone, Kevin Kline, Jeffrey Wright, Frances Conroy, Jesse L. Martin, Rainn Wilson and hundreds of others – presenting 127 productions on and off-Broadway and touring all across America.

Proceeds of the evening benefit the Company's Literacy Through Theater education programs for students in disadvantaged schools. Cocktails and a Silent Auction will be followed by dinner, dancing, and a special performance by Bernadette Peters honoring Gerry Schoenfeld at Cipriani Wall Street, in NYC. IMAGO (former members of Cirque du Soleil) and Vince Giordano and His Nighthawks will entertain along with Gender Illusionists, Stilt Walkers, Tattoo Artists and Magicians.



LILLIAN GISH PRIZE

Laurie Anderson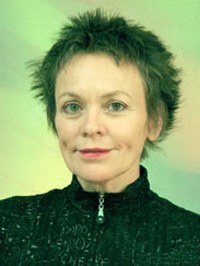 will be awarded to performance artist Laurie Anderson who is the inventor of the tape-bow violin, which has a tape head in place of strings, and a strip of magnetic tape in place of the hairs on a bow. She will be presented with a silver medal and about $300,000 at a ceremony November 13 at the Hudson Theatre in NYC.

Recognizing outstanding talents in the arts, the prize is a legacy from the silent screen stars Dorothy and Lillian Gish, who were sisters. Lillian's will specified that it should be awarded annually to "a man or woman who has made an outstanding contribution to the beauty of the world and to mankind's enjoyment and understanding of life." The Lillian Gish Prize recognizes outstanding talents from a spectrum of disciplines. There is no application process and the recipient is not determined through a competition. A Lillian Gish Prize Selection Committee that changes every year chooses the recipient.

The Dorothy and Lillian Gish Prize is one of the largest awards in the arts. Now in its 14th year, the Dorothy and Lillian Gish Prize pays tribute to trailblazers who have redefined their art and pushed the boundaries of excellence in their field. Previous recipients have shaped the cultural landscape in drama, music, dance, art, architecture, lighting design, film, and literature.

Previous recipients include Ornette Coleman, Bill T. Jones, Lloyd Richards, Arthur Miller, Isabel Allende, Bob Dylan, Robert Wilson, Ingmar Bergman, Jennifer Tipton, Frank Gehry, Merce Cunningham, Peter Sellers and Shirin Neshat.



THE LITTLE MERMAID

Sierra Boggess stars as Ariel. She comes to Broadway from appearing as Christine in Phantom - the Las Vegas Spectacular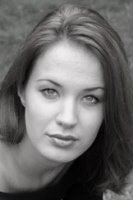 based on the Disney movie and the Hans Christian Anderson fairytale.

Directed by Francesca Zambello.

Sierra Boggess stars in the role of Ariel, who longs "to be where the people are" (as the lyric goes), above the water's surface. She's joined by Sean Palmer as Prince Eric, Norm Lewis as King Triton, Tituss Burgess as Sebastian, Eddie Korbich as Scuttle, Jonathan Freeman as Grimsby, Derrick Baskin as Jetsam, Tyler Maynard as Flotsam, Cody Hanford and J.J. Singleton as Flounder and Sherie René Scott as the evil sea witch, Ursula.

The remainder of the cast includes; Adrian Bailey, Cathryn Basile, Heidi Blickenstaff (Carlotta), James Brown III, Robert Creighton, Cicily Daniels, John Treacy Egan (Louis), Tim Federle, Merwin Foard, Bahiyah Sayyed Gaines, Ben Hartley, Meredith Inglesby, Michelle Lookadoo, Joanne Manning, Alan Mingo Jr., Zakiya Young Mizen, Betsy Morgan, Arbender J. Robinson, Bret Shuford, Jason Snow, Chelsea Morgan Stock, Kay Trinidad, Price Waldman and Daniel J. Watts.

In a magical kingdom beneath the sea a beautiful young mermaid named Ariel longs to leave her ocean home to live in the world above. But first, she'll have to defy her father - the king of the sea - escape the clutches of an evil sea witch and convince a prince that she's the girl with the perfect voice.

The Little Mermaid features songs penned by 8-time Academy Award winner Alan Menken and the late Howard Ashman for the Disney film - Part of Your World, Under the Sea, Kiss the Girl - as well as 11 new tunes by Menken and Glenn Slater. Tony Award winner Doug Wright wrote the book.

The creative team also includes Stephen Mear choreography, George Tsypin scenic design, Tatiana Noginova costume design, Lighting design by Tony award winner Natasha Katz. Sound by John Shivers. Angelina Avallone head up makeup design. Sven Ortel projection and video design and David Brian Brown hair design. Associate producer is Todd Lacey. Fight director is Rick Sordelet. Technical director is David Benken. Production supervisor is Clifford Schwartz.

Dance arrangements are by David Chase, music coordinator is Michael Keller, orchestrations are by Danny Troob. Music direction, incidental music and vocal arrangements are by Michael Kosarin.

Previews began November 3 at the Lunt-Fontanne Theatre.

THE CROWD YOU'RE IN WITH a world premiere play by Rebecca Gilman. Directed by Amy Glazer.

A backyard barbeque is the perfect place to tackle the big questions: Is the chicken done? Does the band need a new tune? Is it the right time to have a baby? Gilman's fresh and moving new play takes a close look at modern families, friendships, and whether sometimes two people in love just might be enough.

Nov 10 - Dec 9 at the Magic Theatre in San Francisco.

AIDA English National Orchestra's commitment to reinvigorating the Italian repertoire, in particular Verdi's operatic canon, continues with this major new production of Aida, an intoxicating work that blends impressive scale with moving intimacy. The Company's first new Aida in more than 20 years sees ENO Music Director Edward Gardner working with the ENO Orchestra and Chorus to meet the full potential of Verdi's marvelous score. In her house debut renowned British fashion designer Zandra Rhodes presents a vibrant re-imagining of ancient Egypt with her colorful sets and costumes.

Director Jo Davies and choreographer Jonathan Lunn collaborate with first-class artists, including Claire Rutter, John Hudson, Iain Paterson and Gwynne Howell, to realize Verdi's spectacular love story.

Set Design Associate is Adrian Linford. Lighting Design by Bruno Poet. Choreographer is Jonathan Lunn.

A co-production with Houston Grand Opera, the Norwegian National Opera and San Francisco Opera.

10 performances - November 8-December 4. Sign-language interpreted performance: Nov 27 Pre-performance talk by Roger Parker on Nov 16 at the London Coliseum.

THE CAR CEMETERY by Spanish born French dramatist Fernando Arrabal. Translator Barbara Wright.

In a desolate car junkyard on the edge of the earth, society's outcasts party like there's no tomorrow. At the age of 75, Fernando Arrabal is still one of the world's most performed living playwrights. Arrabal's 75th birthday is being celebrated with the revival of this exuberant and extraordinary play. Natalie Abrahami directs a cast which includes Anna Barry, Alexi Kaye Campbell, Dolya Gavanski, Jack Gordon, Pieter Lawman, James Traherne, David Ricardo-Pearce. The musicians are Pieter Lawman, James Traherne and David Ricardo-Pearce who does double duty as actor and musician.

Designer is Lorna Ritchie. Music by David Coulter. Lighting by Richard Howell. Sound by Rob Donnelly Jackson.

Opened November 1 with performances through December 1 at The Gate Theatre in London.

On Thursday November 8 An Evening with Fernando Arrabal takes place after the performance with a Q&A session over drinks & canapés at the Miller's Academy.

IN A YELLOW SUN -MEMORIES OF AN EARTHQUAKE (En un sol amarillo (memorias de un temblor) Fusing actual testimonies with electrifying imagery, Teatro de los Andes, one of the most influential and renowned theatrical groups in South America, recreates the feverish atmosphere of Bolivia in 1998 when a massive earthquake rocked the country's foundations. Timeless in its urgency, En un sol amarillo sheds light on the calamity and corruption that followed. A gripping story told with wit, pathos, simplicity and creativity as it sounds an alarm for strikingly similar events both abroad and at home.

Performed in Spanish with English supertitles.

Produced in association with FITLA, International Latino Theatre Festival of Los Angeles.

Through November 25 at the Kirk Douglas Theatre in Los Angeles, CA.

WINTUK is the title of the Cirque du Soleil holiday show that is playing its world premiere engagement at the Theater at Madison Square Garden through Jan. 6. Family fare, the plot centers around a boy named Wintuk and his quest for snow and adventure, which takes him and three companions from a city where he encounters acrobats, dancers and talking marionettes to an imaginary Arctic where they meet gigantic ice characters before returning home on the wings of a giant crane.

RAY With a book by Suzan-Lori Parks, a musical based on the life of Ray Charles and presented by the producers of the 2004 film Ray will open has opened at the Pasadena Playhouse on Nov. 9,

Sheldon Epps directs a cast of twenty-three led by Brandon Victor Dixon and Nikki Renée Daniels.

Others is the cast include; NRaca, Phillip Attmore, Matthew Benjamin, Aaron Brown, Christopher Brown, Yvette Cason, Meloney Collins, Tara Cook, Wilkie Ferguson, Dionne Figgins, Sylvia MacCalla, Yusuf Nasir, Maceo Oliver, Jeremiah Whitfield-Pearson, Sabrina Sloan, Leslie Stevens, Daniel Tatar, Angela Teek, Rocklin Thompson, Ricke Vermont and Harrison White.

Ray Charles Live! features Charles' greatest hits including: Georgia on My Mind, What'd I Say, Mess Around, Hit The Road, Jack, Unchain My Heart, I Got a Woman and Hallelujah, I Love Her So.

Joining the creative team with Parks and Epps are Kenneth Roberson, choreographer; Rahn Coleman, musical supervisor; Riccardo Hernandez, set designer; Paul Tazewell, costume designer; Donald Holder, lighting designer; Carl Casella, sound designer; Harold Wheeler, orchestrations; Zane Marks, dance arranger; and Austin Switser, projections.

Ray Charles Live! - A New Musical coincides with Pasadena Playhouse's celebration of Sheldon Epps' 10th Anniversary as Artistic Director of the theatre.

"I cannot think of a better way to celebrate the end of my 10th Anniversary season than with the world premiere production of this exciting new musical which celebrates the genius of Ray Charles," said Epps.

ROCK 'N' ROLL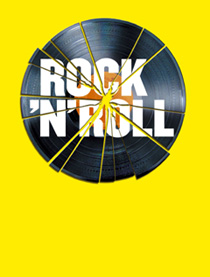 by Tom Stoppard. Directed by four time Tony Award winner Trevor Nunn.

Imported from a sold out West-End run.

It's August 1968, and Russian tanks are rolling in to Prague. Jan, the Czech student, lives for rock music, Max, the English professor, lives for Communism and Esme, the flower child, is high. By 1990, the tanks are rolling out, the Stones are rolling in and idealism has hit the wall. A deeply felt look at the connection between rock music and revolution. The play spans two countries, three generations and twenty-two turbulent years, at the end of which love remains - and so does rock 'n' roll.

The show features a soundtrack that offers John Lennon, Pink Floyd, Bob Dylan, the Rolling Stones, Plastic People of the Universe, Velvet Underground, Syd Barrett, the Grateful Dead, U2 and the Beach Boys.

Crossing the pond to re-create their parts on The Great White Way are stars; Brian Cox (Max), Sinead Cusack (Eleanor/Esme (Older), Rufus Sewell (Jan), Nicole Ansari (Lenka), and Alice Eve (Esme (Younger)/Alice).

The production features; Brian Avers (Stephen), Mary Bacon (Gillian/Magda/Deirdre), Seth Fisher (The Piper/Policeman), Stephen Kunken (Ferdinand), Quentin Mare (Nigel/Interrogator), Ken Marks (Milan/Waiter), Alexandra Neil (Candida), Anna O'Donoghue (Pupil), Joseph Collins, Angela Reed and Joe Vincent.

Set design by Robert Jones, costume design by Emma Ryott, lighting design by Howard Harrison and sound design by Ian Dickinson.

Officially opens on Broadway at the Bernard B. Jacobs theatre on Sunday, November 4.


| | | |
| --- | --- | --- |
| | | |
WHO'S WHERE


CHITA RIVERA the two time Tony Award winner returns to Feinstein's at Lowe's Regency in NYC. For this evening of intimate music, the legendary Broadway star will sing songs from her most celebrated musicals, including numbers from West Side Story, Sweet Charity, Chicago, and The Rink. She will be joined by Music Director Carmel Dean on piano, Michael Croiter on drums and Jim Donica on bass. November 6-24.

VAN HALEN performs Tuesday, November 6, at the DCU Center in Worchester, MA. On Thursday the show is at the Nassau Veterans Memorial Coliseum in Uniondale, NY. On Saturday he'll rock the Bell Center in Montreal, Quebec.

OZZY OSBOURNE at the Rushmore Plaza in Rapid City, SD Tuesday, November 6. Friday he's on stage at Metra Park Arena in Billings, MY. Next Sunday the performance is at the E Center in West Valley City, UT.

BILLY JOEL singing his hits Monday, November 5, at Pengrowth Saddledome in Calgary, Alberta. On Thursday he's in the spotlight at Key Arena in Seattle, WA. Saturday finds him behind his piano at the Oracle Arena in Oakland, CA.

MICHAEL BUBLE stars at the Sportpaleis Antwerpen in Antwerp, Belgium on Monday, November 5.

BRUCE SPRINGSTEEN and his guys playing their hits Monday, November 5, at The Palace of Auburn Hills in Auburn Hills, Michigan. Next Sunday they open a two night gig at the Verizon Center in Washington, DC.

BETTY BUCKLEY will offer a master class of song interpretation at Syracuse University on November 7. That will be followed with a concert presentation backed, by the Syracuse Symphony, at the Mulroy Civic Center in Syracuse, NY on November 9-10.

TOKYO STRING QUARTET one of the top 10 string Quartets in the world performs November 9 on the Mainstage of the Cumberland County Playhouse in Crossville, TN.

MICHAEL TUCKER & JILL EIKENBERRY - LIFE IS A DUET Veteran theatre, film and TV actors Michael Tucker and Jill Eikenberry (Stuart Markowitz and Ann Kelsey of LA Law) bring the West Coast premiere of their multimedia cabaret evening, featuring songs, film and TV clips and even a cooking segment. This show tells the story of their life together on screen and off - a story you couldn't make up! Sunday, November 11 at the Florence Gould Theatre, Legion of Honor, San Francisco.

SHEENA EASTON is a Scottish Grammy Award-winning pop singer and theater & television actress, became famous for being the focus of an episode of the UK television program The Big Time, a 1980 reality TV series which recorded her attempts to gain a record contract and got her a deal with EMI. Morning Train became a #1 hit in the U.S. and topped both the Billboard Hot 100 and Adult Contemporary charts in Billboard Magazine. She performs Saturday, November 10, at John Ascuaga's Nugget in Sparks, NV.




FINAL OVATION


ROBERT GOULET

Robert Goulet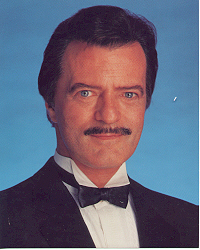 the Tony, Grammy and Emmy award winning performer, died Tuesday, October 30, in a Los Angeles hospital while awaiting lung transplant. ( See Broadway To Vegas column of October 28, 2007 )

He was a long time Las Vegas resident.

Born November 23, 1933 in Lawrence, MA, his illustrious career transcended over half a century including stage, film, television, recording and nightclubs. He was considered one of the greatest baritones of the last half century.

Raised in Canada, his first professional appearance was at age 16 with the Edmonton Symphony Orchestra. Following a two-year stint as a radio announcer, he was awarded a singing scholarship to the Royal Conservatory of Music, University of Toronto, Canada. In 1993 they awarded him with their highest honor, a 'Fellowship' - one of his most cherished awards. He received a Star on Hollywood Walk of Fame in 1975 and in 2006, thirty one years later he was privileged to receive The Canadian Walk of Fame Star.

He made his stage debut in The Messiah in Edmonton, Alberta, Canada, in 1951. His Broadway debut was as Sir Lancelot in Camelot at the Majestic Theater in 1960. ( See Broadway To Vegas column of January 7, 2001 )

Other Broadway appearances included portraying Jacques Bonnard, in The Happy Time, at the Broadway Theatre in 1968. That performance earned him a Tony Award.

A theater veteran, his many stage credits include: Little Women, Sunshine Town, Thunder Rock, The Optimist, Dream Girl, Carousel, Finian's Rainbow, Gentlemen Prefer Blondes, The Pajama Game, Beggars Opera, Bells Are Ringing, Meet Me in St. Louis, I Do, I Do, On A Clear Day, Kiss Me Kate, The Fantasticks, South Pacific (1987-89), Camelot (as Lancelot 1960, as King Arthur 1992-94 & 1998), Moon Over Buffalo (1996 Broadway), Man Of La Mancha (1996-1997), South Pacific (2000). He last appeared on Broadway in 2005 in La Cage aux Folles.

Goulet recorded over 60 albums. 17 of his albums from 1962 to 1970 made the charts.

His film debut was with Judy Garland. Both were voices in the 1962 Warner Bros. animated Gay Purr-ee. Goulet was the voice of Jean-Tom.

Other film credits include; Honeymoon Hotel, I'd Rather Be Rich, I Deal In Danger, Underground, Atlantic City, Beetlejuice, Scrooged, Naked Gun 2½, Mr. Wrong, and Toy Story II.

Married three times, he is survived by his wife, Vera, who also served as his manager. They celebrated their 25th wedding anniversary in his hospital room. In addition to his widow, Goulet is survived by three children and two grandchildren. His first marriage to Louise Longmore in 1956 produced one daughter, Nicolette, who is the mother of his grandchildren Jordan Gerard and Solange. His second marriage to performer Carol Lawrence on August 12, 1963 produced two sons, Christopher and Michael.

Last Wednesday lights on Broadway were dimmed in his honor. Charlotte St. Martin, executive director of the League of American Theatres and Producers, said in a statement, "We will dearly miss this enchanting and charismatic entertainer who has charmed audiences throughout the world. He is a national treasure who gave his life to his first love, theatre."

Next Column: November 11, 2007
Copyright: November 4, 2007. All Rights Reserved. Reviews, Interviews, Commentary, Photographs or Graphics from any Broadway To Vegas (TM) columns may not be published, broadcast, rewritten, utilized as leads, or used in any manner without permission, compensation and/or credit.
Link to Main Page
---
Laura Deni


CLICK HERE FOR COMMENT SECTION