! >
Broadway To Vegas
  
  REVIEWS INTERVIEWS COMMENTARY NEWS

| | |
| --- | --- |
| | |
BY EXPERIENCE REMEMBERS ACTORS - - RAIN ROOM - - CHINA WELCOMES RETURN OF L.A. THEATRE WORKS - - SIMON COWELL TO STAGE THE X FACTOR MUSICAL - - COMEDY OF ERRORS - - AL PACINO IN A Q&A - - AN OPENING OF THE FIELD: JESS, ROBERT DUNCAN, AND THEIR CIRCLE - - PASADENA PLAYHOUSE PREMIERE GALA DESTINATION: AN AFFAIR TO REMEMBER - - DONATE . . . Scroll Down





CLICK HERE FOR COMMENT SECTION

Copyright: May 26, 2013
By: Laura Deni

MOM AND POP BUSINESS BECOMES WORLD LEADER: REMEMBERS RESIDENTS OF ACTORS FUND HOME
Julie Borchard-Young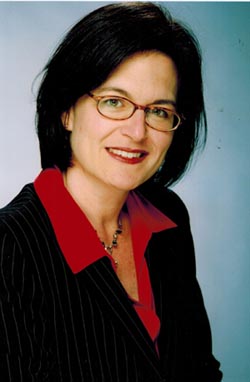 Two people with an idea, motivational skills and a plan create a mom and pop business which corners a world industry. A kind of Horatio Alger ideology of success - the notion that anyone could make it with enough hard work.

The two people are Robert and Julie Borchard-Young. Their idea was to bring out of reach stage productions to the masses at an affordable cost. The end result was BY Experience, which offers clients an opportunity to reach audiences in an innovative, communal manner through satellite distribution of live high-definition digital events to over 2,000 cinemas and performing arts centers in 60 countries. Millions of tickets have been sold to date.

In 2003, Julie Borchard, then working as head of marketing for Sony in Europe, teamed up with concert promoter Robert Young, to transmit a David Bowie concert live on screens throughout Europe. That effort resulted in record ticket sales and a new industry was born.

Borchard and Young merged - both professionally and in marriage. They formed BY Experience and changed their last names to Borchard-Young.

An example of why you should always stay on good terms with your supervisor, Julie approached Peter Gelb. He's the former head of Sony Classical and had been her boss at Sony. Gelb was now the general manager of the New York Metropolitan Opera and Julie knew an opportunity when she saw it.

By Experience was explained to him and he jumped on board.

The Met: Live in HD series has presented 46 operas on screens throughout the world.

While published reports indicate the Met's per-simulcast cost at more than $1 million, it's been emphasized that the return on investment has been "significant."

BY Experience not only pioneered - but cornered the market - in global live alternative content digital cinema events.

The company also airs the Roundabout Theater Company and L.A. Theatre Works.



Peter Gelb is the Manager of the Metropolitan Opera. As a high school student he had a part time job there as an usher.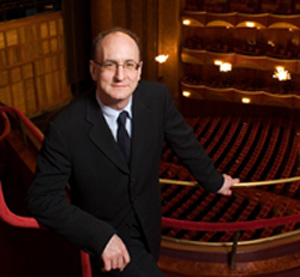 BY Experience teamed up with The New York Times on its speaker's series, TimesTalks LIVE for select cinema events with authors John Irving and Steven King, and the creators of ABC's hit series Lost.

Additionally, the company has produced, distributed, and executive produced several successful, unique one off events for cinemas, including the public radio shows A Prairie Home Companion with Garrison Keillor and This American Life - Live! with Ira Glass, high profile concerts including The Big Four: Metallica, Slayer, Megadeth, Anthrax, BBC Electric Proms: Robbie Williams, David Gilmour: Remember That Night - Live from the Royal Albert Hal, and the classic music celebrations BBC Last Night of the Proms.

All of their events are produced in HD 1080i and Dolby 5.1 surround sound.

With their owning-the-market success, it might be assumed that BY Experience is now part of some mega conglomerate. It's not. Rather, it's "an independently owned and operated firm," run out of the couple's Brooklyn brownstone apartment, with approximately five employees.

Considering the backgrounds of Robert and Julie Borchard-Young, it shouldn't come as a surprise that their BY Experience became a world class American success story.

She's the creative and he's the tech, so to speak.

Irish Robert, who came to America via green card lottery, was a music promoter for the Frames. The frontman, Grammy Award winning Glen Hansard, starred in the Oscar-winning indie film Once. Robert also promoted Pogues singer-songwriter Shane MacGowan.

Robert is the one who uploads the show's footage to a satellite. Participating cinemas then download that file. The object is to maintain little lag time between events to save on satellite fees.



Helen Mirren as Queen Elizabeth II in The Audience. Photo: Johan Persson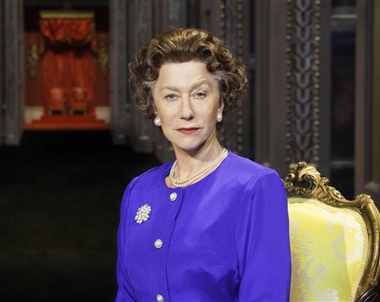 After completing her education at the University of California Julie accepted the position as Director, International Marketing for Capitol Records. She oversaw release campaigns for Beastie Boys, Megadeth, Bonnie Raitt, Crowded House and Poison.

Promoted to Vice President, for seven years she ran the International department of Columbia Records. She oversaw the development and implementation of the ex-U.S. campaigns for all Columbia U.S. artists, including Destiny's Child and Beyonce, Jeff Buckley, The Offspring, Dixie Chicks, Mariah Carey, The Fugees, Marc Anthony, Savage Garden, Michael Bolton, Billy Joel, Bob Dylan, Cypress Hill and countless others.

She then assumed the position of Senior Vice President of Marketing for Sony Music Europe, getting involved with every artist release within the European theater. Labels included: Columbia, Epic, Sony Music UK, SINE. She was also responsible for the catalog and special marketing area.

Following the Sony / BMG merger, she returned from Europe to oversee a combined International division. Her role encompassed the international release campaigns for artist from Columbia, Epic, Sony Classical, and Legacy. She was also responsible for third-party and special marketing initiatives for all of the labels' artists.

Knowledge, an amazing contact list, creativity and hard work has paid off.

Now the couple has announced the donation and installation of high tech digital projector equipment for their partners at The Actors Fund. The equipment will allow the residents of The Lillian Booth Actors Home to enjoy all National Theatre Live theatrical programming, beginning with The Audience on Friday, June 14.

The donation of this equipment is an extension of their long-time commitment to The Actors Fund programs. When not in use for National Theatre Live events, the residents and staff can use the equipment for TV and film viewing, as well as for meeting presentations.

Located in Englewood, NJ, the Lillian Booth Actors Home of The Actors Fund is a beautiful, state-of-the-art assisted living and skilled nursing care facility, recently named among the best nursing homes in the country by U.S. News & World Report. The Home's experienced professional staff is committed to providing quality health care and supportive services for everyone who has dedicated their professional lives to performing arts and entertainment, as well as their immediate family members.

Internationally acclaimed actress Helen Mirren's Olivier winning performance as The Queen in the world premiere of Peter Morgan's The Audience, directed by Stephen Daldry, will be seen by cinema audiences worldwide when National Theatre Live broadcasts the play live from London's Gielgud Theatre on Thursday, June 13, 2013, with varying dates internationally and encore screenings throughout the summer.

Following The Audience, the next season of National Theatre Live begins in September with Nicholas Hytner's 5-star production of Othello, starring Adrian Lester and Rory Kinnear.

National Theatre Live is the National Theatre of Great Britain's groundbreaking project to broadcast the best of British theatre live from the London stage to cinemas across the UK and around the world. Since its first season, which began in June 2009 with the acclaimed production of Phédre also starring Helen Mirren, over 1.3 million people in over 60 countries have viewed productions on 2,000 movie screens.







Broadway To Vegas is supported through advertising and donations. Priority consideration is given to interview suggestions, news, press releases, etc from paid supporters. However, no paid supporters control, alter, edit, or in any way manipulate the content of this site. Your donation is appreciated. We accept PAYPAL. Thank you for your interest.


ART AND ABOUT


RAIN ROOM Have you ever walked in a downpour without getting wet? The immersive environment Rain Room allows you to do just that. Using digital technology, a field of falling water pauses wherever a human body is detected, offering visitors the experience of controlling the rain, as well as a peaceful atmosphere of contemplation.

Designed by the collective Random International, and their largest and most ambitious project to date, Rain Room is a major component of EXPO-1 - MoMA PS1's festival of exhibitions, a school, a colony, a cinema, and more.

The presentation of Rain Room at The Museum of Modern Art is the U.S. premiere of this monumental environment. The piece debuted at Barbican Centre, London, in October 2012. Capacity is limited to 10 people at a time. Entry is on a first-come, first-served basis and wait times are expected. Entry is not guaranteed.

Visitors are asked to keep in mind:
This is a dark installation featuring falling water. It is possible you will get wet.
For the technology to work most effectively, visitors are discouraged from wearing dark, shiny, reflective fabrics, fabrics made of raincoat material, or skinny high heels.
Children must be closely supervised at all times and visitors should proceed slowly through the installation.
Rain Room is subject to close for brief periods during the day if maintenance is required.
Photography is encouraged.

On display through July 28, 2013 at MoMA in New York City.

AN OPENING OF THE FIELD: JESS, ROBERT DUNCAN, AND THEIR CIRCLE

Jess, Feignting Spell, 1954. Oil on canvas, 48 x 42 in. Crocker Art Museum.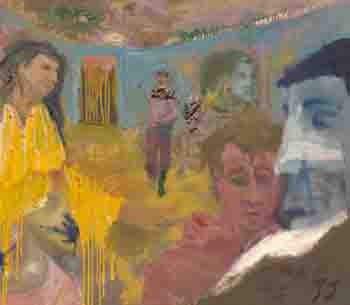 The artist Jess Collins, known simply as Jess, and his partner, the poet Robert Duncan, were one of the most fascinating artistic couples of the 20th century.

Soon after they met in 1950, they merged their personal and artistic lives to explore their interest in cultural mythologies, transformative narrative, and the appropriation of images.

This is the first exhibition to explore the couple's artistic production and relationship.

Through more than 100 individual and collaborative works of art and personal letters drawn from private and public collections, this exhibit also looks at their influence and unique position as precursors of Postmodernism.

A companion catalogue includes essays by William Breazeale, Ph.D., curator at the Crocker Art Museum, as well as Michael Duncan and Christopher Wagstaff.

June 9 – September 1, 2013 at the Crocker Art Museum in Sacramento, CA.

THE WASHINGTON SQUARE OUTDOOR ART EXHIBIT now in its 82nd year - is a twice-a-year happening every Memorial Day Weekend and the weekend that follows and every Labor Day Weekend and the weekend that follows that. The event showcases fine artists and craft artisans from around the New York metropolitan area, the nation and the world. Attendees are a cosmopolitan mix, including art lovers, tourists, faculty, students, and professionals such as interior designers.

The show has its venue on University Place, and this spring will start at East 12th Street extending south along the east side of Washington Square Park in New York City.


SWEET CHARITY


PREMIERE GALA DESTINATION: AN AFFAIR TO REMEMBER the Pasadena Playhouse's annual event will take place at a private club in Pasadena on Saturday, June 1, 2013.

This year's event will honor Playhouse Alumni/supporter and Broadway producer Kathleen K. Johnson. The Playhouse Board of Directors will be spearheading this red carpet gala event inspired by the Hollywood glamour of the 1940s and 1950s.

The gala evening is overseen by The Pasadena Playhouse's development department led by Jennifer Berger, Director of Development together with Christine Franke, Major Gifts Officer and Kimberly Ruppert, Special Events Coordinator for Development.

DECADES BALL: THE 1950s The Lapham's Quarterly Annual Gala takes place Monday, June 3, 2013 at Capitale in New York City.

Benefit Chairs: Jane and Morley Safer.

The evening's entertainment includes lively readings and performances, which highlight the voices from screen, stage, music and literature of the era. Performers include playwright Tony Kushner; actors Jesse Tyler Ferguson, Martha Plimpton, and Ari Graynor; and poet Paul Muldoon. Singer-comedienne Nellie McKay will perform classic songs by Doris Day. Oskar Eustis, Artistic Director of The Public Theater, will emcee.

Morley Safer will present the Janus Prize to historian Kevin Phillips.

The evening will celebrate Lapham's Quarterly's sixth year of publication. The Benefit Committee includes esteemed artists and patrons such as Woody Allen, Jeanne Donovan Fisher, Robert Gould, Elizabeth J.M. Prince, and Oliver Stone.

Lapham's Quarterly is an award-winning and critically-acclaimed journal of history and ideas.

DANA'S ANGELS RESEARCH TRUST GALA will feature The Beach Boys who are led by Mike Love and Bruce Johnston, who along with Christian Love, Randell Kirsch, Tim Bonhomme, John Cowsill and Scott Totten continue the legacy of the iconic American band. This concert will not feature Brian Wilson, Al Jardine or David Marks.

DART, a public charity, funds research into a rare disease, Niemann-Pick type C, a fatal, cholesterol storage disorder affecting children, though researchers believe unlocking the key to NPC may well lead to cures for HIV/Aids, heart disease, stroke and Alzheimer's.

Pre-concert VIP reception, auction and concert, Saturday, June 1, 2013 at the Stamford Center for the Arts in Stamford, CT.


CHINA WELCOMES L.A. THEATRE WORKS: ENCOURAGES PRESS CONFERENCES
The cast of Top Secret is currently performing in China.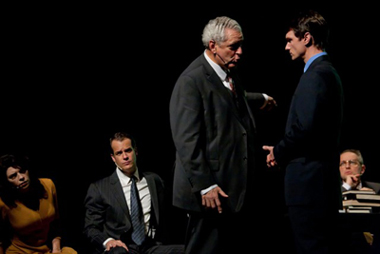 China is a country not necessarily noted for staging American style press conferences.

L.A. Theatre Works has come a catalyst for change.

At the invitation of Beijing's National Centre for the Performing Arts and sponsored in part by the U.S. Embassy in Beijing and the U.S. Department of State, L.A. Theatre Works (LATW) has returned to China Geoffrey Cowan and Leroy Aarons' riveting historical drama, Top Secret: The Battle for The Pentagon Papers. LATW toured China with Top Secret in 2011, playing to sold out houses of Chinese professionals and students.

As part of the tour, L.A. Theatre Works is coordinating discussions with Chinese journalists and lawyers at leading law schools, journalism schools and history and political science departments in each city on the tour.

National Centre for the Performing Arts in Beijing ("the Egg"), where L.A. Theatre Works will be the first American theater company ever to perform, is inviting nationwide media to a formal press conference on May 30, and Phoenix Television will produce a program for the Centre focusing on the L.A. Theatre Works tour.

A second press conference will be held in Beijing on June 6 by the U.S. Embassy in advance of American Night - the date that both the Philadelphia Orchestra and L.A. Theatre Works will perform at the Egg on the same evening.

Additional scheduled events included a press conference in Hangzhou, where the L.A. Theatre Works tour launched last night; an in-depth exchange with students in Suzhou to include performance critiques of student drama and an interactive bilingual workshop; and a VIP red carpet event in Chongqing at the Chongqing City SM Public Square, where actors will sign photos and participate in public media interviews, on June 9.

Secret: The Battle for the Pentagon Papers in China is produced by L.A. Theatre Works and Ping Pong Productions, whose mission is to promote cultural diplomacy through the performing arts.

Actors will perform in English with supertitles, and a full text will be available for download at the play's website.

During the December 2011 tour, a post play discussion was abruptly cancelled by the Chinese. As reported at that time, half way through a performance at Peking University, producer Alison Friedman who runs Ping Pong Productions received a text message informing her that a talk after the performance would be canceled for fear of "unforeseen consequences."

The sudden silencing was reported to have had more to do with fighting between two government agencies that each claimed responsibility for the permits and ticket sales at Peking University rather than fear of what might be discussed.

That L.A. Theatre Works was invited back to present the same production seems to lend strength to that opinion. Traveling to China with L.A. Theatre Works are producing director Susan Loewenberg; multiple award-winning director Brian Kite; and cast members Margaret Colin who created the role of Margo on As The World Turns and appears as Eleanor Waldorf-Rose on Gossip Girl, John Getz of The Social Network and Gregory Harrison remembered from Trapper John M.D., One Tree Hill, Ringer and for appearing as Benjamin Stone in the Broadway revival of Stephen Sondheim's Follies and for creating a role in the original Broadway production of Kander & Ebb's Steel Pier.

Also in the cast are Hugo Armstrong, Josh Clark, Henry Clarke, Nicholas Hormann, Emilie Ohana, Darren Richardson, Peter Van Norden and Tom Virtue, who are known to Chinese audiences from popular TV shows such as CSI, Drop Dead Diva, Star Trek: Deep Space Nine, Six Feet Under, Weeds, Studio 60 on The Sunset Strip, The Office, The West Wing, Frasier, Seinfeld and Ally McBeal.

Top Secret: The Battle for The Pentagon Papers is an inside look at The Washington Post's decision to publish a study labeled "top secret" that documented the history of the U.S. involvement in Vietnam. The subsequent trial pitted the public's right to know against the government's need for secrecy. The epic legal battle went to the nation's highest court - arguably one of the most important Supreme Court cases.

The respected theatre company is the leading radio theater company in the United States, committed to using innovative technologies to preserve and promote significant works of dramatic literature and bringing live theater into the homes of millions. The company's public radio series, featuring stage plays performed by America's top actors augmented by interviews with the artists and others, can be heard in over 100 markets in the United States, on SiriusXM Book Radio Channel 80; and on Radio Beijing in China. ( See Broadway To Vegas column of April 8, 2012 )


BURLINGTON DISCOVER JAZZ FESTIVAL CELEBRATES 30th ANNIVERSARY


Bobby McFerrin, Branford Marsalis, Eliane Elias John Scofield Uberjam & Dr. Lonnie Smith, Poncho Sanchez & His Latin Band featuring Ray Vega are just some of the talents who will be performing at this year's Burlington Discover Jazz Festival May 31 – June 9 in Burlington, Vermont.

Ten days of remarkable music celebrates thirty years in which the time Vermont community has sounded off with some of the most talented in the world of jazz.

On the mainstage June 7 you'll find Eliane Elias doing piano and vocal duty with Marc Johnson on bass and drummer/percussionist Mauricio Zottarelli.

Poncho Sanchez performs Sunday, June 9. Sanchez will be on congas with Ray Vega, trumpet, Francisco Torres, trombone/music director, Ron Blake on trumpet, Joe De Leon Jr, playing the timbales, Rob Hardt on sax, Andy Langham playing the, piano, Rene Camacho on bass, Angel Rodriguez beating those bongos with Larry Sanchez serving as, soundman.

Three decades ago, the Fabulous Rotesians - a local jazz combo - played at the airport as the divine Sarah Vaughan came through the gate. This greeting marked the first-ever jazz festival performance, with Ms. Vaughan as the first headliner.

The Burlington Discover Jazz Festival is a not-for-profit venture, produced by the Flynn Center for the Performing Arts in association with Burlington City Arts.


SIMON COWELL TO STAGE THE X FACTOR MUSICAL


Everybody seems to have an opinion about him - Simon Cowell.

This time he is being billed as "the patron saint of fame himself". Seems he's co-producing a new musical I Can't Sing! The X Factor Musical, which will open at the London Palladium in March 2014.

I Can't Sing! is described as "the hilarious new musical which goes behind the microphones and under the judges' desks at the biggest show on earth and reveals the (not necessarily accurate) tale of heartache and laughter which keeps millions of us glued to The X Factor, week-after-week."

"Irreverent, anarchic and yet strangely touching, this spectacular musical comedy features a host of new and deliriously funny songs that will delight both fans and skeptics of The X Factor in equal measure."

Written by BAFTA Award-winning comedian Harry Hill with music and lyrics by Steve Brown.

Directed by Sean Foley with choreography by Kate Prince and set design by Es Devlin.

Returning to the judging panel on the hit television series is Sharon Osbourne who quit the show in 2007.

Last Wednesday Cowell made the announcement saying: "Three words I never thought I'd say.... Welcome back Sharon!"

Sharon Osbourne replied: "I couldn't be happier about coming back for the 10th anniversary of X Factor."

Who will portray the judges in the stage musical hasn't been announced.





SPREADING THE WORD


CORONATION AT THE TOWER OF LONDON

Best selling author and historian Alison Weir.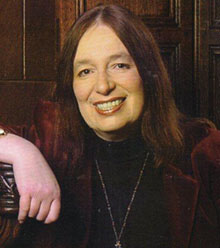 a Historic Royal Palaces' special event hosted by royal expert Christopher Warwick and famed author and historian Alison Weir. ( See Broadway To Vegas column of September 16, 2012 )

For generations monarchs began (and sometimes ended) their glorious reigns at the Tower of London. Queen Katherine of Aragon her daughter Mary Tudor and her rival Anne Boleyn all began their Coronation journeys from the private State Apartments.

With the happier occasion celebrating Queen Elizabeth's 60th anniversary coronation, where better to celebrate than at the Tower of London, home to the fabulous Crown Jewels.

The evening will include private access to the Jewel House so you patrons can see the jewels without the usual crowds.

At the heart of the Crown Jewels display are the ceremonial and symbolic objects associated with the coronations of English Kings and Queens.

These are usually referred to as the Regalia. They include the crowns of Sovereigns, Consorts and Princes of Wales, both past and present, sceptres, orbs, rings, swords, spurs, bracelets and robes, all of which have a specific part to play in the ritual of the English coronation service.

June 6, 2013 at the Tower of London.

AL PACINO the Oscar, Emmy and Tony award winner appears at the London Palladium on June 2. The one night event will include an on-stage interview with the actor about his life and work, and a question and answer session with the audience.

THE LEAGUE OF PROFESSIONAL THEATRE WOMEN (LPTW) a non-profit organization whose mission is to promote visibility & increase opportunities for women in the field will honor Judith Malina with a special award presented by Anna Deveare Smith. Lighting Designer, Peggy Eisenhauer, will receive the Ruth Morley Design Award presented by Mark Russell of the Public Theatre. This awards luncheon in New York City will be held at Sardi's on Wednesday, June 5, 2013.

POETRY IN THEATRE a special day-long program of new and rarely-performed works of poetry and theatre, featuring readings and discussions with Judith Malina, Lemon Anderson, Jim Fletcher, Kenneth Goldsmith, Bob Holman, Sibyl Kempson, Christopher Knowles, Yusef Komunyakaa, and Ariana Reines.

The now-legendary group of 1950s American poets called the New York School - including John Ashbery, Barbara Guest, Kenneth Koch, and Frank O'Hara - crossed artistic disciplines and collaborated frequently with painters, sculptors, and theatre artists including Julian Beck and Judith Malina of The Living Theatre. Together, these forward-thinking artists created a hive of activity that might be considered a precursor to today's Off-Off Broadway theatre scene. But what is the state of such cross-disciplinary involvement today?

On June 3, the Segal Center will bring together legendary and emerging voices on the crossroads between poetry and theatre to revisit these seminal collaborations, highlight the legacy of the poetry/theatre connection in New York, and perform rarely-heard works as well as new works in process.

Poetry in Theatre performances will include: Somewhere Near Here by Yusef Komunyakaa (Pulitzer Prize-winning poet) directed by Kenneth Sean Collins. Lorna by Ariana Reines and Jim Fletcher, directed by Ariana Reines. Fidget by Kenneth Goldsmith, directed by Tom King. Clear the Range by Bob Holman and Bob Rosenthal, directed by Allison Troup-Jensen.

Christopher Knowles will read The Sundance is Beautiful. Try! Try! by Frank O'Hara , directed by Elise Thoron and featuring Judith Malina. There will also be a panel with writers, directors, and Judith Malina, moderated by Frank Hentschker.

The program will take place in the Elebash Recital Hall at The Graduate Center, CUNY, New York City. This event is offered free of charge and is open to the public on a first come, first served basis.

92Y'S LYRICS & LYRICISTS presents Brush Up Your Shakespeare: The Bard and the Broadway Musical June 1-3, 2013.

Petruchio and Katherine backstage. Romeo and Juliet on a fire escape. From Kiss Me, Kate to West Side Story, Shakespeare has left his mark on the American Songbook. Tony Award nominated director Mark Lamos makes his Lyrics & Lyricists debut revealing the ties between Stratford-on-Avon and Shubert Alley in the 2013 season closer, Brush Up Your Shakespeare: The Bard and the Broadway Musical, on June 1, 2 and 3 at the 92Y in New York City.

Co-written by Deborah Grace Winer. Wayne Barker is the Music Director and Piano player. Vocalists Christine Andreas, Daniel Breaker, Britney Coleman, Max Von Essen, and Heather Jane Rolff.


OTHER PEOPLE'S MONEY


THE TONY AWARDS which airs June 9 on CBS will continue to air on that network in a six year contract extension of an existing long-term deal. CBS has broadcast the live awards show for 35 years.

The Tony Awards began in 1947 and were first televised on PBS. After a public/theatrical hue and cry that the Tony Awards were as important as the Emmy or Oscars and deserved to be given network space, CBS began airing the show in 1978.

The 67th annual show on June 9 from Radio City Music Hall, will be hosted again by Neil Patrick Harris.

DIXIE'S TUPPERWARE PARTY celebrated its 750 Performance on tour on Wednesday, May 22nd at Milwaukee's Marcus Center, making it one of the longest-running off Broadway tours of the last decade.

The show that has played to sell-out performances in 5 countries and brought in more than $3 million in sales during its five years on the road.

Written by Kris Andersson and directed by Patrick Richwood, Dixie's Tupperware Party stars Dixie Longate, as the fast-talking Tupperware Lady, who has packed up her catalogues, and left her children in an Alabama trailer park to journey around the world. Critics and audiences have howled with laughter as Dixie throws an actual onstage Tupperware Party filled with outrageously funny tales, heartfelt accounts, free giveaways, audience participation and the most fabulous assortment of Tupperware ever sold on a theater stage.

Dixie's Tupperware Party features costumes designed by Miss Longate, lighting designed by Richard Winkler and sound designed by Kit Bond.

Performances May 30-June 6 at the Lagacy Theatre in Springfield, ILL before moving on to Houston, Austin, Las Vegas and Des Moines, Iowa.


FAST PACED MEMORIAL DAY WEEK-END
Michael Douglas as Liberace and Matt Damon as Scott Thorson in Steven Soderbergh's Behind the Candelabra which debuts May 26 on HBO. Parts of that biopic were filmed in Las Vegas. Douglas has been attending Cannes Film Festival and watched the Monaco Grand Prix qualifying races. Photo: HBO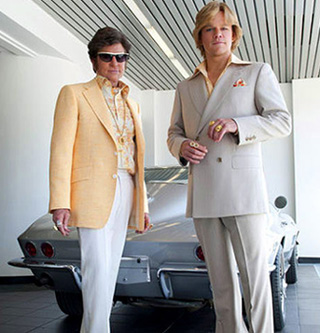 Memorial Day Week-end always means grown men get into cars and have fun driving around in circles.

The Monaco Grand Prix takes place May 26. Actor Michael Douglas watched the qualifying rounds. Those that made it are:

Nico Rosberg taking the pole position for the Monaco Grand Prix. The son of a former winner his father Keke won the race exactly 30 years ago. Next is his Mercedes team-made Lewis Hamilton in the number two spot. They are followed by championship leader Sebastian Vettel in the Red Bull, his team mate Mark Webber, Lotus' Kimi Raikkonen, Ferreri's Fernando Alonso, McLaren's Sergio Perez, followed by Adrian Sutil in his Force India, then Perez's team mate Jenson Button and Toro Rosso's Jean-Eric Vergne.

They are followed by German Nico Hulkenberg in a Sauber-Ferrari, Daniel Ricciardo driving a Scuderia Toro Rosso, Frenchman Romain Grosjean from Lotus F1 Team, Valtteri Bottas, Dutchman Giedo van der Garde, Pastor Maldonado, Paul di Resta from Force India 1, Charles Pic, Esteban Gutierrez team Sauber-Ferrari, Max Chilton, Jules Bianchi and Ferrari's Felipe Massa.

The winner will receive his trophy from Prince Albert II.

In America its the Coca-Cola 600 at Charlotte Motor Speedway The stars of the NASCAR Sprint Cup Series do battle Sunday, May 26, in what is billed as "stock car racing's true endurance test." The Memorial Day Week-end event began Friday, May 24 with a concert by country music megastar and Celebrity Apprentice winner Trace Adkins.

There will be a patriotic pre-race salute to the U.S. armed forces, which will include an air parade featuring at least 10 vintage war birds, a patriotic flyover and an American bald eagle circling the infield during the National Anthem.

Putting their foot down on the gas pedal will be Denny Hamlin in a Toyota, Kurt Busch in a Chevrolet, Matt Kenseth driving a Toyota as will Mark Martin and Clint Bowyer. Kasey Kehne will be behind the wheel of a Chevrolet and Greg Biffle will drive a Ford. Kyle Busch is a Toyota driver. Jamie McMurray has a Chevrolet as does Ryan Newman.

The Indy 500 called The Greatest Spectacle in Racing zooms May 26 at the Indianapolis Motor Speedway with Ed Carpenter as a pole sitter. He qualified with a speed of 228.762 mph. Those intending to give chase including are defending 500 winner Dario Franchitti, Helio Castroneves, Scott Dixon, Buddy Lazier, Marco Andretti, Carlos Munoz the youngest driver ever to start in the front row at the Indianapolis 500, EJ Viso, AJ Allmendinger, Will Power, Ryan Hunter-Reay, Helio Castroneves, and James Hinchcliffe.



LAS VEGAS TOPS NUMBER OF GRAMMY MUSIC EDUCATOR AWARD QUARTERFINALISTS a total of 217 music teachers from 195 cities across 45 states have been announced as quarterfinalists for the Music Educator Award presented by The Recording Academy and the Grammy Foundation.

In total, more than 30,000 initial nominations were submitted from all 50 states.

Topping the list of cities was Las Vegas with five quarterfinalists: Logan Biles from Las Vegas Academy of International studies, Visual, and Performing Arts - Charles Cushinery from Ed W. Clark High School - Ingrid Kovacs from Canarelli Middle School - Adam Hallam from Doris French Elementary School - Megan Frank from Las Vegas Academy of the Arts.

Twenty of the quarterfinalists hailed from the state of New York, 18 each from California and New Jersey, and 14 from Illinois.

One recipient will be selected from 10 finalists, and will be recognized for his/her remarkable impact on students' lives. The winner will be flown to Los Angeles to accept the award, attend the Grammy Awards ceremony, and receive a $10,000 honorarium.

The nine finalists will receive a $1,000 honorarium, and the schools of all 10 finalists also will receive matching grants. The honorariums and grants provided to the finalists and schools are made possible by Converse, Ford Motor Company Fund, General Mills Box Tops For Education, and Journeys.

The semifinalists will be announced in August.

One recipient will be selected from 10 finalists each year, and will be recognized for his/her remarkable impact on students' lives. The winner will be flown to Los Angeles to accept the award, attend the Grammy Awards ceremony, and receive a $10,000 honorarium. The nine finalists will receive a $1,000 honorarium, and the schools of all 10 finalists also will receive matching grants.

The semifinalists will be announced in August.

THE 58th ANNUAL VILLAGE VOICE OBIE AWARDS celebrating achievement in the Off-Broadway and off-off Broadway theater, were given out at a ceremony May 20, 2013 at Webster Hall in Greenwich Village, NYC.

The awards ceremony was co-hosted by Jessica Hecht and Jeremy Shamos. The awards were presented by Bobby Cannavale, Tracee Chimo, Cyndi Lauper, Judith Light, Krysta Rodriguez, Duncan Sheik, Meryl Streep and Courtney B. Vance.

The winners are:. Eisa Davis for Sustained Excellence - Brandon J. Dirden The Piano Lesson (Signature Theatre) - Shuler Hensley The Whale (Playwrights Horizons) - Matthew Maher Sustained Excellence - Paul Thureen Blood Play (The Debate Society/Bushwick Starr).

Playwriting: Ayad Akhtar for Disgraced (LCT3) and Annie Baker for The Flick (Playwrights Horizons). Direction awards to Lear deBessonet for The Good Person Of Szechuan (Foundry Theatre/La MaMa), John Rando for All In The Timing (Primary Stages), Ruben Santiago-Hudson for The Piano Lesson (Signature Theatre) and Eric Ting for We Are Proud To Present A Presentation... (Soho Rep).

Design Awards went to Laura Jellinek for Sustained excellence of Set Design and Clint Ramos for Sustained excellence of Costume Design. Special Citations were received by David Levine and Marsha Ginsberg for Habit (Crossing the Line Festival/FIAF & PS122), Dave Malloy and Rachel Chavkin for Natasha, Pierre & The Great Comet of 1812 (Ars Nova) and Nature Theater of Oklahoma for Life and Times Episodes 1-4 (Public Theater/SoRep). Music/Lyrics award went to David Byrne & Fatboy Slim for Here Lies Love at the (Public Theater).

The Ross Wetzsteon Award with check for $1000 went to Clubbed Thumb. $1,000 grants were presented to Fulcrum Theater and Half Straddle. The Best New American Play Award was a tie with $500 to each playwright Lisa D'Amour for Detroit and Julia Jarcho for Grimly Handsome. Lifetime Achievement Awards were presented to Lois Smith and Frances Sternhagen.





Jesse Tyler Ferguson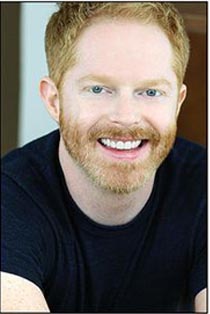 Hamish Linklater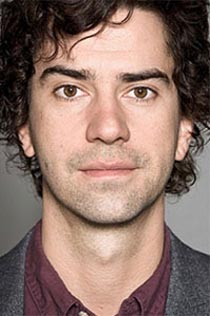 COMEDY OF ERRORS by William Shakespeare.

Directed by Daniel Sullivan.

Starring Jesse Tyler Ferguson as Dromio and Hamish Linklater as Antipholus.

Comedy of Errors "concerns two sets of identical twins who were separated as children and now live as master-servant pairs in rival neighboring cities.

When one pair crosses the border to find the other, so begins an exquisitely enjoyable mess of mistaken identity, wrongful imprisonment, questionable flirting and general mayhem. The stage is set for a wildly fun evening of physical comedy and brilliant wordplay.

This irresistible Shakespearean confection returns to Central Park for the first time in 20 years."

Scenic design by John Lee Beatty.

May 28-June 30 at the Delacorte Theater in NYC as part of The Public Theater's 2013 Shakespeare in the Park program.

HIS GIRL FRIDAY adapted by John Guare from The Front Page by Ben Hecht and Charles MacArthur and the Columbia Pictures film, His Girl Friday. Directed by two time Tony Award nominee and LaJolla Playhouse Artistic Director Christopher Ashley.

Breaking the Story - A major story is brewing in a 1939 Chicago press room when ace reporter Hildy Johnson stops by for one last visit before leaving the newspaper game for good.

But when her former editor and ex-husband entices her with the promise of the scoop that could break the story, the lure of fame and rekindled romance prove more than she can resist.

A fast-talking comedy that exposes the unsavory politics of tabloid journalism.

May 28 – June 30 at the LaJolla Playhouse in LaJolla, CA.

I PURITANI by Vincenzo Bellini, based on a novel by Sir Walter Scott.

Directed by Stephen Langridge. Conducted by Gianluca Marciano.

The cast:

Walton: Matthew Stiff - Giorgio: Christophoros Stamboglis - Arturo: Jesus Leon - Riccardo: Damiano Salerno - Bruno: Alberto Sousa - Enrichetta: Olivia Ray - Elvira: Claire Rutter.

It is the English Civil War and the Puritans are supporting Oliver Cromwell against the King. Puritan Lord Walton had destined his daughter Elvira to marry the puritan Riccardo. However, she is marrying her true love Arturo even though he is a supporter of the King. During the celebrations, Arturo discovers a prisoner - the widow of the executed Charles I. Whilst Arturo helps the Queen escape, Elvira is distressed by his disappearance and is convinced he has betrayed her.

Designer: Conor Murphy. Lighting Designer: Paul Keogan.

First performance Théâtre-Italien in Paris, January 24, 1835. Sung in Italian with surtitles. With the English Chamber Orchestra. May 31, 2013-June 29, 2013 at the Grand Park Opera in Hampsted, England.

DANCES OF DEATH by August Stringberg. In a new version by Howard Brenton. A world premiere directed by Tom Littler.

Starring Linda Marlowe and Michael Pennington.

But why do they hate each other? There's no way. It's hated with no reason, no purpose, no limit.

Meet Edgar and Alice. Married for over thirty years, theirs is a relationship of explosive mutual loathing. Strindberg's tale paints a compulsive and bitterly funny portrait of a magnificently doomed couple, whose ongoing battle threatens not only their future, but that of their friends and children as well.

This world premiere gives a unique change to see not only Part One but also the rarely performed Part Two of this masterpiece of European theatre, condensed into a single two-act drama.

Design by James Perkins. Lighting by William Reynolds. Sound by George Dennis.

May 30-July 6 at the Gate Theatre Notting Hill, London.

MARY QUEEN OF SCOTS GOT HER HEAD CHOPPED OFF by Liz Lochhead. Directed by Robin Norton-Hale.

Beautiful, vivacious and intelligent, Mary returns to France at the age of 18 to claim her Scottish crown, and finds a country of treacherous nobles and starving commoners. Meanwhile her English cousin Elizabeth obsesses about Mary's claim to the English throne, and suitors plot to seduce and tame them both.

Mary Queen of Scots Got Her Head Chopped Off is considered a modern classic in Scotland, but has not been seen in London since the original production by Communicado Theatre toured to the Donmar Warehouse in 1987. The rivalry between Mary Stuart and Elizabeth I has fascinated the public and historians alike for centuries, and Lochhead re-tells this murky tale of political and sexual intrigue with ferocious wit and theatrical innovation.

May 29-June 22 at the King's Head Theatre in London.


WHO'S WHERE




BARBRA STREISAND, CHRIS BOTTI, JASON GOULD AND ROSLYN KIND have embarked on a European tour with a full orchestra. The family, Barbra, her son and sister, plus Botti, kick off the tour with two performances at the 02 Arena in London. The first one takes place on June 1.

CHARLES BUSCH the playwright/actor master humorist, illusionist and camp icon performs one night only, May 29, at 54 Below in New York City. He'll be joined by Musical Director Tom Judson.

DEPECHE MODE are in the spotlight Tuesday, May 28, at the 02 in London. On Saturday they are on stage at the Olympiastadion in Munich, Germany.

ROD STEWART performs Saturday, June 1, at the Capital FM Arena in Nottingham, UK.

ERIC CLAPTON entertains Wednesday, May 29, at the Festhalle-Messe in Frankfurt, Germany. On Thursday the show is at the 02 World in Berlin. Thursday finds him at the 02 World in Hamburg and next Sunday, June 2, he'll be pleasing his fans at the Arena in Leipzig, Germany.

BRUCE SPRINGSTEEN AND THE E STREET BAND are on stage Tuesday, May 28, at the AWD Arena in Hannover, Germany. Thursday's show is at the Piazza Del Plebiscito in Naples, Italy. On Saturday they'll be playing their hits at the Stadio Euganeo in Padova, Italy.

PINK finished up the European portion of her tour with a show Tuesday, May 28, at the Hartwall Arena in Helsinki, Finland. Thursday's show is at the Jyske Bank Boxen in Herning, Denmark.

ALICIA KEYS continues her European tour this week with a stop at the Capital FM Arena in Nottingham, UK on Tuesday, May 28. Thursday performance is at the 02 in London. Next Sunday, June 2, she can be enjoyed at the Rockhal in Luxembourg.

THE MELBOURNE INTERNATIONAL JAZZ FESTIVAL brings Melbourne, Australia to life, entertaining jazz aficionados and newcomers alike with more than 300 musicians and 100 events creating unforgettable experiences. The rich 2013 program features late-night art parties, intimate club gigs, film screenings, master classes, daily free concerts, Evening Soundwalks and events for families and children. May 31, 2013 - June 9, 2013 at various venues throughout Melbourne.

FLEETWOOD MAC bring their music to the Honda Center in Anaheim, CA on Tuesday, May 28. On Thursday they are on stage at the US Airways Center in Phoenix, AZ. Saturday's gig is at the Pepsi Center in Denver.


FINAL OVATION


RAY MANZAREK who co-founded The Doors with Jim Morrison in 1965 and played keyboard died May 20, 2013 at a hospital in Rosenheim, Germany after a long battle with bile duct cancer. He was 74.

The musician, singer, producer, film director, writer, played a key role in creating the group's psychedelic sound.

Neil Portnow President/CEO of The Recording Academy issued the following statement: "Recording Academy Lifetime Achievement Award recipient Ray Manzarek of the Doors was a gifted keyboardist and a founding member of one of the most influential and enduring groups of the '60s. He and his bandmates helped shape the sound of rock music, and with three titles, including the album The Doors, in the Grammy Hall Of Fame, they have cemented their place in music history as one of the preeminent and original bands of our time. Our industry has lost a legendary and passionate musician, and his legacy will continue to inspire and intrigue artists for many generations to come. Our deepest condolences go out to this family, his friends, and music fans everywhere who mourn this tremendous loss."

He is survived by his wife Dorothy Fujikawa whom in wed in Los Angeles on December 21, 1967, with Jim Morrison and his long time companion Pamela Courson as witnesses. He and Dorothy Fujikawa remained married until his death. They had a son, Pablo, and three grandchildren.

TREVOR BOLDER bassist in David Bowie's 1970s backing band Spiders From Mars, died from pancreatic cancer on May 21, 2013. He was 62.

Bolder joined the British rock star's backing group in 1971, appearing on all their key albums such as Hunky Dory and Aladdin Sane.

Bolder went on to join Uriah Heep in 1976 and only stopped playing with the hard rock band a few months ago due to his health.








Next Column: June 2, 2013
Copyright: May 26, 2013. All Rights Reserved. Reviews, Interviews, Commentary, Photographs or Graphics from any Broadway To Vegas (TM) columns may not be published, broadcast, rewritten, utilized as leads, or used in any manner without permission, compensation and/or credit.
Link to Main Page
---
Laura Deni



For the snail mail address, please E-mail your request.
CLICK HERE FOR COMMENT SECTION