! >
Broadway To Vegas
  
 SHOW REVIEWS CELEBRITY INTERVIEWS GOSSIP NEWS

| | |
| --- | --- |
| | |
BOOKING BROADWAY PERFORMERS - -DEFINING DYLAN: BOB DYLAN SYMPOSIUM - - THARP/COSTELLO WORLD PREMIERE CELEBRATION BENEFITS MIAMI CITY BALLET - - TUNA DOES VEGAS - - THE BLUEST EYE - - MEN, LOVE AND MONKEYBOY - - BLUE MAN GROUP AND ALLEGIANT AIR CROSS PROMOTE - - GRAMMY AWARD WINNER JOHN LEGEND AND WARRIORS' BASKETBALL STAR STEPHEN JACKSON TEAM UP - - DONATE . . . Scroll Down


Copyright: March 23, 2008
By: Laura Deni

CLICK HERE FOR COMMENT SECTION
BOOKING BROADWAY PERFORMERS - YOU GOTTA HAVE A HOOK
Lee Lessack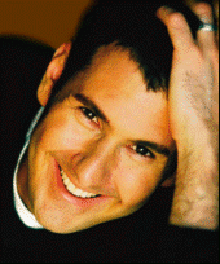 "I think people are hungry to work. People who work in the Broadway world do eight shows a week for next to nothing. They are going to make five or ten thousand dollars for one concert. They are thrilled," exclaimed Lee Lessack, a singer turned booking agent and founder of the LML record label. Lessack spoke with Broadway To Vegas about specializing in booking Broadway performers in the cabaret world.

"Most of my artists are Broadway based vocalists or cabaret or jazz vocalists. I just released a CD for Ken Page who is an original cast member in Ain't Misbehavin' and the original Old Deuteronomy in Cats. He is a phenomenal performer and vocalist. The CD is a double CD set, a live record of his concert Page by Page," said Lessack about the product which was released February 12.

"I book them into Performing Arts Centers, because number one - you can't make money playing a 50-seat room."

"I take people on who have a hook. The hook for Jil Aigrot is Le Vin En Rose.

Aigrot was the singing voice of Edith Piaf in the award-winning film.

"I just had her at a Billboard Oscar party and they just loved her. She sang four songs from Le Vin En Rose and then a jazz standard."

"She is just the sweetest thing. Another artist that I distribute is friends with her and brought her to me. And, I'm just thrilled. I'm hoping that the CD sells a lot. I'm going to bring her back this summer for some concert dates and then next spring, in March and April, she is doing a big tour of Performing Arts Centers."

Performing Arts Centers have become the venues for Broadway and cabaret artists.

Lessack calls booking PAC's "a complete pleasure."

PAC's have subscription bases so hawking tickets isn't a do or cancel contract rider.

Lessack's objective is to convince the PAC booking agent to take a chance on a talent whose name might not be household. Many PAC's feel a cabaret type booking is a good balance for their season's bill.

"It works because it brings an intimacy to the audience that they don't get with big shows," added Lessack.

It can also be as stress free a booking as possible in the industry. Theater folk tend to be cooperative and show up on time.

That doesn't mean there isn't a learning curve. For Lessack, it was turning personal experience into representation.

Philadelphia born and raised, he was born into a musical family.

"My mom, Edina Lessack, was an opera singer with the Philadelphia Opera Company. My grandmother also sang."

Since most performers have personal knowledge of living below the poverty line, when Lee announced his intentions to enter showbusiness "they were thrilled and concerned," he admitted.

He credits his survival skills to his brain wiring. "I am one of the artists who is split down the middle - right brain, left brain. I love running a business as well. If all I was doing performing, I'd be bored," confessed Lessack who spent six years working as a personal assistant for Henry Winkler and his family.

Unable to resist the pull of cabaret, Lessack spent five years using his vacation time performing. Eventually, he traded a steady paycheck for the spotlight. The gigs were there and so were rave reviews. Billboard Magazine called his singing, "Cabaret romanticism of a high order."

"But, I realized I'm working in every cabaret coast to coast. If I heard of a new cabaret opening, I'm there. I'd get myself booked there. If I saw that Ann Hampton Callaway was there, I'd call them and get booked. I was working coast to coast and not making enough to pay my mortgage because you're playing 50-seat rooms."

That's when the business part of his brain took over.

"I thought there have to be places to perform in cities that don't know cabaret. Places that would say - What is that? That is how I discovered Community Concerts and Columbia Artists," he elaborated about agencies which have spent decades introducing the concert goer to a broad spectrum of musical genres and experiences. Each season features local, regional, national or international artists that brought unique concerts to venues in small to mid-sized cities.

"I thought they aren't going to hire Lee Lessack because who the hell knows who I am? But, they may hire a concert of Broadway standards because everybody loves that," he reasoned.

"So, I wrote this concert An Enchanted Evening - The Music of Broadway, which was all six decades of Broadway. As part of the Community Concert Series we played at the University of Nevada, Las Vegas. We toured with Community Concerts going out from a month up to eight weeks, performing five nights a week in different cities. We played 300 concerts across the country and we still are with it. We were doing 60 cities a year. We don't do that any more. We still travel, but pre 9/11 was much easier."

So was being younger.

"At 35, it was fun. I thought, at 40 it's not going to be as much fun and at 45 it's really not going to be as much fun. So, why don't I book other people on the road and just earn a commission?

"I had all of the knowledge. When I was growing up in Philadelphia there was a commercial for The Hair Club for Men. The guy who did the commercial used to say 'I'm not just the President, I'm a client.'"

In a non follicle way, the same could be said of Lessack.

Touring today is affected by oil sur-charges and climate.

"The weather and the economy certainly does affect you," he admitted. "Times are a little different. Now, the tours are much shorter. You do one or two at a time because it is hard to get that many venues block booked because people are doing less per year. It affects everybody."

Nor is being on tour the same as being in a Broadway show.

"I've been out there in the trenches touring. I know what it is like. On Broadway they may be divas - big stars - but on the road it is very different. I had somebody call me the other day when they were shocked that they had to reserve a rental car. They were used to - Hello, where is the limo? Well, get real."

A radical change in the recording industry also affected artists. Gone are numerous powerful labels which contracted and promoted artists. Self producing and self promotion has become norm.

With business partners Rob O'Neill, who works for Disney in television programming, and award-winning singer Scott Coulter, ( See Broadway To Vegas column of January 20, 2002 ) Spot-On Entertainment and LML Records were formed.

"The reason I started the label LML was because I had a CD and I needed a face for it," he admitted. "It has continued to grow and now I have close to 100 artists that I distribute."

Those include the Tony winning Stephen Schwartz and the deceased Nancy LaMott who is on the Billboard charts.



Nancy LaMott 1951-1995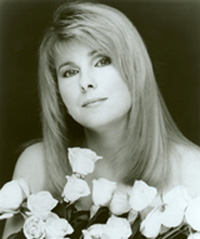 "I distribute the entire Nancy LaMott catalogue. We just released a double CD set and the first ever DVD. The CD Ask Me Again is 20 never before released tracks from studio and live sessions that we had and the CD hit the Billboard Jazz Charts last week."

LaMott was struck down at the age of 43 by uterine cancer. Her niche following is so strong that she continues to have a career - becoming a cabaret version of Presley or Sinatra.

Before agreeing to distribute an artist he offers up some sage advice.

"I say - you've just spent twenty, thirty, forty thousand dollars recording this CD. This is the reality - if you want to recoup your investment you need a publicist. Because if nobody knows that the CD is out there, you're never going to sell enough to recoup."

All artists have learned from the country singers who have been successfully hawking their wares from a back of a station wagon for decades.

Despite the rocky economy, venues with tighter booking schedules and performers who might not be accustomed to the rigors of the road, Lessack is focused.

"I'm not concerned. I have no problems with anything. I'm keeping people working. I want to get everybody a ton of bookings."



Broadway To Vegas is supported through advertising and donations. Priority consideration is given to interview suggestions, news, press releases, etc from paid supporters. However, no paid supporters control, alter, edit, or in any way manipulate the content of this site. Your donation is appreciated. We accept PAYPAL. Thank you for your interest.


SPREADING THE WORD


DEFINING DYLAN: BOB DYLAN SYMPOSIUM

Bob Dylan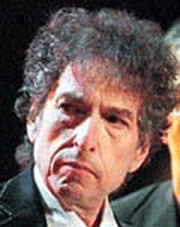 Bob Dylan's music and lyrics draw from diverse musical styles and cultural traditions. This symposium will bring together experts and historians who will explore the varied influences that helped shape Dylan's music. The day includes four presentations and will conclude with panel discussion where the scholars will respond to the presentations and take questions from the audience. The presentations include: Hibbing High and The Mystery of Democracy - exploring Dylan's Minnesota roots/ Einstein Disguised as Robin Hood: The Enigmatic Jewishness of Bob Dylan - understanding his Jewish upbringing. What Mavis Knew: Bob Dylan, Black Female Genius, and All the Wrong Keys - connecting Dylan to black female gospel singers. Dylan and the American Folk Revival - examining folk music before and after Dylan.

Moderator Bob Santelli is executive director of the Grammy Museum and author of The Bob Dylan Scrapbook. He was formerly artistic director at Experience Music Project in Seattle where he helped create the exhibition Bob Dylan's American Journey, 1956-1966.

Presenters: Daphne Brooks teaches English and African-American studies at Princeton University and is author of Bodies in Dissent: Spectacular Performances of Race and Freedom, 1850-1910. Robert S. Cantwell teaches American studies at University of North Carolina, Chapel Hill, and is author of When We Were Good: The Folk Revival. David E. Kaufman teaches American Jewish studies at Hebrew Union College in Los Angeles and is author of a forthcoming book on the Jewish role in 1960s American popular culture. Cultural historian Greil Marcus is author of Mystery Train, which redefined rock music criticism, and Like a Rolling Stone: Bob Dylan at the Crossroads.

This symposium is presented in association with the Grammy Museum and in conjunction with the exhibition Bob Dylan's American Journey, 1956-1966. Featuring more than 160 artifacts, rare film footage and audio recordings, and an interactive gallery to play along with Dylan songs, this acclaimed exhibition follows Bob Dylan from his Minnesota roots to his growing fame as a rock star on view through June 8 at the Skirball Center in Los Angeles.

Sunday, March 30 at the Skirball Center in Los Angeles.

CANDIDE PERFORMANCE AND DISCUSSION AT LINCOLN TRIANGLE BARNES & NOBLE In honor of New York City Opera's upcoming production of Leonard Bernstein's operetta Candide, the Lincoln Triangle Barnes & Noble will present a discussion and performance featuring Jamie Bernstein, daughter of the late composer with the lead singers from Candide on Monday, March 24th.

Jamie Bernstein and City Opera Dramaturg Cori Ellison, will discuss highlights from the production and participate in a Q&A session. Performing excerpts from the work will be Candide himself, tenor Daniel Reichard and soprano Lauren Worsham as Cunegonde. Daniel Reichard, of Broadway's Jersey Boys, stars as the ever-optimistic protagonist in this best of all possible operettas with Richard Kind as Dr. Pangloss. Based on Voltaire's mischievous novel, Candide features one of Leonard Bernstein's finest scores which sparkles in this legendary Harold Prince production.

AMERICAN BALLET THEATRE returns to the Dorothy Chandler Pavilion in Los Angeles to perform the world's most beloved ballet Swan Lake, a romantic tale of love, betrayal and forgiveness. Join Elizabeth Kaye, author of American Ballet Theatre: A 25-Year Retrospective, for a pre-performance discussion beginning one hour prior to curtain in the Dorothy Chandler Pavilion Grand Hall. March 27-30.


SWEET CHARITY


THARP/COSTELLO WORLD PREMIERE CELEBRATION BENEFITS MIAMI CITY BALLET

Twyla Tharp and Elvis Costello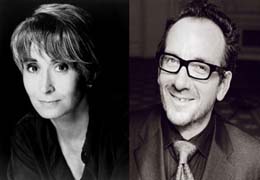 Nightspot - Miami City Ballet's first major commission - involves two of the most celebrated and sought-after artists of our time - Twyla Tharp and Elvis Costello.

The performance will feature new music intertwined with motifs and quotations from existing songs, and is being written for a nine-piece band as well as a 32-piece orchestra in the pit.

Famed fashion designer Isaac Mizrahi will create the costumes for the piece.

This collaboration was made possible through the Annenberg Foundation awarding the Miami City Ballet it's largest funding for a single ballet in the Company's history - $1 million. The Company feels privileged to be the first to present this major new work, titled Nightspot, to the American public.

Opening Night, March 28 the Miami City Ballet will host a World Premiere Celebration at The Adrienne Arsht Center for the Performing Arts of Miami-Dade County. The party will be an exciting evening of dining, dancing, dazzling decor, glamorous attire, live and disco music, and of course some surprises.

GRAMMY AWARD WINNING rhythm and blues singer John Legend and Golden State Warriors' Stephen Jackson announced Friday that they have teamed up to make a two-week trip to Africa during the pro basketball Warriors' off-season on behalf of Legend's Show Me Campaign to help fight poverty in small villages on the continent.

Legend teamed up Friday with Jackson and the Warriors to help promote his cause. Legend sang the national anthem before the Warriors-Rockets game at Oracle Arena and also performed at halftime. Jackson donated $7,500 dollars to the Show Me Campaign, $500 for each of the 15 points he scored in the Warriors' 109-106 loss to the Rockets.


OTHER PEOPLE'S MONEY


BLUE MAN GROUP AND ALLEGIANT AIR have entered into a cross-promotional contract. The Las Vegas-based airline announced an innovative agreement in which the Las Vegas based airline has agreement to paint the Blue Man Group on the aide of Allegiant's twin-engine MD-80 jets and their cobalt blue handprints will be slapped on the overhead luggage bins. Cups and napkins will have blue men on them and flight attendants will sell show tickets on Vegas-bound flights.

In exchange, Allegiant will have it's logo in Blue Man shows at the Venetian Hotel, such as the segment in which one of the performers finds a pair of flashlight wands used to direct planes on airport ramps. That discovery begins a musical sequence that concludes with a life-size airliner with Allegiant's name on the fuselage, engines running, rolling part of the way onstage.


CURTAIN DOWN


THE SEAFARER by Irish playwright Conor McPherson will stage its final performance at Broadway's Booth Theatre next Sunday, March 30. The production will have played 19 previews and 133 regular performances.



THE BLUEST EYE by Lydia Diamond. Based on the novel by Toni Morrison. Directed by Eric Ting.

The Bluest Eye tells the haunting story of Pecola Breedlove, a young black girl coming of age in the racially turbulent 1940s. Her feelings ignored or scorned by the people around her, love always just out of reach, Pecola dreams of having blue eyes, eyes that she thinks will make her stop being invisible to the people around her, eyes that will spare her from the meanness of the world.

Co-produced by Long Wharf Theatre and Hartford Stage.

Performances March 28 through April 20 at The Long Wharf Theatre in New Haven, CT.

FROM MY HOMETOWN Musical Story Conceived by Lee Simmons. Features classic Motown and R&B hits including Chain Gang, Sitting on the Dock of the Bay, and Lonely Teardrops. March 26 - April 13 at the Ivoryton Playhouse in Ivoryton, CT.

ROMEO & JULIET Not seen in the UK for 26 years, Olivier Award winner, Stuttgart Ballet returns with John Cranko's spectacular Romeo & Juliet, set to the Prokofiev score.

Ballet in Stuttgart has a history rich in traditions whose origins go back to the 17th-century Württemberg Court; it had its first golden age in the 18th century, when the great dance reformer Jean-Georges Noverre exerted his influence from 1759 to 1766.

In 1961, choreographer John Cranko (1927-1973) was appointed ballet director, heralding a new era in the history of Stuttgart Ballet which has remained at the forefront of international dance for more than 40 years. From 1976 to 1996 Marcia Haydée directed the company: she created the role of Juliet in the premiere of this production and will return to London with the Stuttgart Ballet in 2008 to dance the role of Lady Capulet.

Canadian born Reid Anderson, formerly a Cranko soloist and director of the National Ballet of Canada from 1989 to 1996, is continuing the company's success story in the role of artistic director since 1996.

John Cranko's production of Romeo and Juliet is considered one of the definitive versions. Based on Shakespeare's world famous tale of two lovers in Renaissance Italy who find themselves caught between their feuding families, Cranko's vividly etched characters and breathtaking choreography bring this tragedy to splendid life. The ballet, set to Serge Prokofiev's lush score, contains dramatic roles for the young Juliet and her impetuous lover Romeo, for Romeo's hot-headed friend Mercutio and for Juliet's bullying relative Tybalt. An abundance of soloist roles further enrich the plot and provide the entire company with ample opportunity to display their acting and dancing abilities. Jürgen Rose's magnificent sets and costumes enhance the action of the ballet while never obscuring the choreography.

From Tuesday, March 25 - Sunday, March 30 at the London Coliseum.

THE PEOPLE VS. MONA a new Musical Mystery Screwball Comedy by Patricia Miller and Jim Wann has one night concert staging Sunday, March 30th at The York theatre at Saint Peter's in NYC. The concert staging will stage Tony Award winner Lillias White, Marci Henderson, Marc Kudisch, Christiane Noll , Ron Raines, Omri Schein and Natalie Toro. Rob Mikulski is music director. The entire company will record the show the following day for London's Jay Records.

The People vs. Mona involves Mona Mae Katt, who is on trial for the murder of her husband. She is also owner of The Frog Pad, the long-time musical heart of Tippo, a small town in Georgia. Prosecutor Mavis Frye knows Mona's conviction would make it possible to tear down The Frog Pad and build a lucrative casino, changing the community forever. In the kind of coincidence that could only be possible in small town America, defense attorney Jim Summerford happens to be the prosecutor's fiancé, and he soon finds himself unexpectedly attracted to Mona. There are several surprise twists as the fate of a small town hangs on the verdict. Seven actor/singers play all the roles in a multicultural cast, accompanied by three onstage musicians.

JUNO by Marc Blitzstein and Joseph Stein is the second Encores! production of New York City Center's 2008 season. Directed by Tony Award winner Garry Hynes, with guest music direction by Eric Stern and musical staging by Warren Carlyle, Juno will play for five performances, from March 27 – 30, at New York City Center. This will be the first production since the original Broadway staging in 1959 to use the original orchestration by Blitzstein, Hershey Kay and Robert Russell Bennett.

Starring Tony Award winner Victoria Clark.

Juno, with music and lyrics by Marc Blitzstein and book by Joseph Stein is based on the 1924 play Juno and Paycock by Sean O'Casey. It originally opened on Broadway at the Winter Garden Theater on March 9, 1959, starring Shirley Booth and Melvyn Douglas and played a total of 16 performances. Songs include I Wish It So, We're Alive and One Kind World.

Juno chronicles the disintegration of an Irish family in Dublin in the early 1920s during the confrontation between the Irish Republican Army and the British. Juno Boyle is the hardworking matriarch who struggles heroically to hold her family together in the face of war, betrayal, and her husband's drinking.

New York City Center Encores! has, since 1994, celebrated the rarely-heard works of America's most important composers and lyricists. Conceived as "concert versions," each Encores! season gives three scores the chance to be heard as originally intended by their creators.

Juno has performances Thursday, March 27, through Sunday, March 29.

THE SMARTEST MAN IN THE WORLD a new musical about the live and loves of 20th-century physicist Albert Einstein, with a book by Russ Alben and John Sparks, lyrics by Alben, music by Jerry Hart and musical direction and arrangements by Gerald Sternbach.

West Coast Jewish Theatre artistic director Herb Isaacs directs.

The Smartest Man in the World is billed as a world-premiere musical that examines the human side of Albert Einstein. It tells his life story in a charming and humorous way, exploring his complex relationships with the women in his life while the world was celebrating his outstanding achievements.

The production stars Alan Safier as Einstein with Dani Shear, Gail Bianchi, Terri Homberg-Olsen, Susan Brindley, John Combs, Albert Owens, Amy Reiss and Aaron Jacobs.

The creative team will include set designer Sheldon Metz, lighting designer J. Kent Inasy, costume designer Cynthia Herteg, sound designer Stafford Floyd, assistant director Jonathan Levit and stage manager Harold Wolf.

West Coast Jewish Theatre presents the production March 22-May 11 at the Pico Playhouse in Los Angeles.

A CATERED AFFAIR the new musical with a book by four time Tony Award-winner Harvey Fierstein, a score by John Bucchino and direction by Tony Award-winner John Doyle transfers to Broadway. The production began at the Old Globe theatre in San Diego. ( See Broadway To Vegas column of September 23, 2007 )

The production brings with it the original stars - Tony Award-winner Faith Prince, Tony Award-nominee Tom Wopat, Harvey Fierstein, Leslie Kritzer, Matt Cavenaugh. The featured cast includes Philip Hoffman, Katie Klaus, Heather Mac Rae, Lori Wilner and Kristine Zbornik.

A Catered Affair, based on the Turner Entertainment motion picture distributed by Warner Brothers and written by Gore Vidal, and the original teleplay by Paddy Chayefsky, asks the question that inevitably faces every mother and daughter: Whose wedding is it anyway?

The musical tells the story of a Bronx mother's efforts to give her only daughter the elaborate wedding she never had – and the bride never asked for.

Scenic Design is by David Gallo, Costume Design is by Ann Hould-Ward, Orchestrations are by Jonathan Tunick, Lighting Design is by Brian MacDevitt, Sound Design is by Dan Moses Schreier, Projection Design is by Zachary Borovay and Hair Design is by David Lawrence.

A Catered Affair begins previews on March 25 at the Walter Kerr Theatre, NYC with an official opening night set for April 12.

FOUR PLACES by Ensemble playwright Joel Drake Johnson. Directed by Sandy Shinner.

Peggy's usual lunch date (and usual lunch drink) with her middle-aged children turns from routine conversation to life-changing revelation. Peggy, alternately sweet and acerbic, skillfully maneuvers to keep control of her waning power. Her two children must come to grips with the fact that parents, at any age, have lives that may be very independent of their children's.

Opens March 28 on the Biograph Mainstage of Victory Gardens Theater in Chicago. The Victory Gardens Theater is an American Center for New Plays and the recipient of the Regional Theater Tony Award

TUNA DOES VEGAS by Joe Sears, Jaston Williams and Ed Howard who also directs, hits the road with a 21-city National tour starting March 25th at the Bass Performance Hall in Fort Worth, Texas.

Starring the incomparable duo Joe Sears and Jaston Williams who depict all of the inhabitants of Tuna -- men, women, as well as Vegas showgirls, Elvis impersonators and more.

Tuna Does Vegas re-unites the lovable and eccentric characters from the 'third smallest town in Texas' as they take a rambling romp in Sin City. The hilarity begins when oddball-conservative radio host Arles Struvie announces on air that he and his wife Bertha Bumiller are heading to Vegas to renew their wedding vows - but everyone in Tuna, Texas goes along for the ride.

Arles and Bertha plan to renew their wedding vows, Inita and Helen from the Tastee Kreme take a spin as showgirls, Joe Bob goes on the Rush Limbaugh diet, and Vera and Pearl battle over the slot machines. Leonard's wife accidentally stuffs a $20 bill into a male dancer's underwear and goes back for change.

Tuna Does Vegas balances as both an affectionate comment on small-town life and attitudes as well a hilarious satire of the same.

Scenery designed by Christopher McCollum, costumes designed by Linda Fisher, lighting designed by David Nancarrow and sound designed by Ken Huncovsky.

March 25-30 at Bass Performance Hall in Forth Worth, TX.

GEE'S BEND by Elyzabeth Gregory Wilder. Directed by Marion McClinton.

This new play is based on the true story of the women of Gee's Bend, Alabama and the magnificent quilts they create which The New York Times, has called "some of the most miraculous works of modern art America has produced."

Born into poverty and hardship, Sadie Pettway, like other young girls of Gee's Bend, learned to quilt at her mother's side. Considered a domestic responsibility it was also a welcome respite from the harsh realities of racial indignities, spousal abuse, isolation, and despair. Infused with hauntingly beautiful gospel melodies and spanning over fifty years and three generations, we watch as Sadie grows from innocent young girl to talented and respected American artist.

On the Copaken Stage of the Kansas City Rep. March 28 - April 2. Kansas City, MO.

SNAKE IN THE GRASS Written by Alan Ayckbourn Directed by Mark Rosenblatt.

Miriam has selflessly cared for her father in their family home with the help of a creepily polite nurse, Alice, during his final years. As soon as he's found dead, Miriam's older sister, Annabel, returns after thirty years in Tasmania to learn that Daddy has left the bulk of his fortune to Miriam. When Alice complains to Annabel that Miriam has unfairly fired her, she blackmails Annabel by claiming to have evidence that Miriam did, in fact, murder the old man. However, Miriam and Annabel join forces against their blackmailer, and before too long, Alice's body is hurtling down an old abandoned well. But that's when the nightmare really begins…

Starring Nicola Bertram, Claire Jacobs, Pamela Salem.

Set Design by Laura Fine Hawkes. Lighting Design by Leigh Allen Costume Design by May Routh. Sound Design by Eric Snodgrass.

Snake in the Grass will begin previews on Saturday, March 29, officially opening on Friday, April 4 continue it's world premiere through Sunday, May 4 at the Matrix Theatre, in West Hollywood, CA.

CAMELOT Lou Diamond Phillips, Matt Bogart and Rachel de Benedet star in a national touring production of the Lerner and Loewe musical of King Arthur, Guinevere and Lancelot. March 25 - April 6 at the Hippodrome Theatre in Baltimore MD.

THE PALM SPRINGS FOLLIES welcomes Tony award winner Anna Maria Alberghetti to the star slot March 26. She can be enjoyed through May 17, closing out the Follies seventeenth season. On stage, Alberghetti has performed in West Side Story, The Sound of Music, Cabaret, Fanny, Side By Side By Sondheim and, most notably, Carnival. In the latter, she won a Tony Award for Best Actress in a Musical for her interpretation of the role, Lili. Most recently, she appeared as Carlotta in the national tour of the Kopit-Yeston production of Phantom. This is her three appearance with the Palm Springs Follies having headlined during the ninth and eleventh seasons.

MEN, LOVE AND MONKEYBOY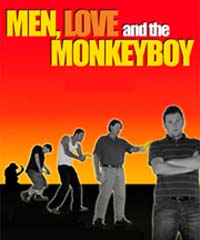 a comic satire by Caleb Lewis on fathers, sons and male bonding. Delving into the way men see themselves and see each other, the way they love and the way they hurt.

It's time to sort the men from the monkeys...

Phillip spends his days studying primate behavior. His special subject? The Gorilla, man's second closest cousin.

He need not look far for inspiration. His father, Robbo, is 55 going on 16 and will forever be 'one of the boys', his brother-in-law Dave has lost his sex drive since his wife's promotion; and his best mate Rex seems determined to 'nail' every bird in town.

With role models like these, what's a boy to do when he meets a nice girl? Will he rise above the monkey business and woo her like a gentleman? Or does he employ gorilla tactics to land his mate? Will he emerge as a champ, chump or chimp?

Christopher Hurrell directs a cast which includes; Laurence Breuls, Julia Davis, Angela Hattersley, John McNeil, Andy Rodoreda and Bryce Youngman.

Lighting Design by Nicholas Higgins. Set Design by Micka Agosta.

Previews begin Wednesday, March 26 with performance through Saturday, April 19 at the Darlinghurst Theatre in Sydney, Australia.


| | | |
| --- | --- | --- |
| | | |
WHO'S WHERE


CELTIC WOMAN are center stage Wednesday, March 28, at the Mayo Civic Center in Rochester. MN. On Thursday the show is at the Rockford Metro Centre in Rockford, IL. Friday they open a two night gig at the Fox Theatre in Saint Louis, MO. Next Sunday, March 30 are in the spotlight at the Spring Center in Kansas City.

DEE DEE BRIDGEWATER AND RED EARTH - A MALIAN JOURNEY retracing her African roots to Mail, and forging a natural, living blend of two deep cultures in this program. Red Earth has amassed a tremendous response since the recording was released last year - this is the first opportunity for UK audiences to experience its power as a live performance, combining leading artists from Mali - including Check Tidiane Seck and Baba Sissoko - with Dee Dee's own stellar jazz group. March 28 at Barbican Hall in London.

VAN MORRISON in a two night gig March 27-28 at Bridgewater Hall in Manchester, England.

CELINE DION brings her world tour to Australia with shows Wednesday, March 26, at the Brisbane Entertainment Centre in Boondall and on Friday with a performance at the Acer Arena in Sydney.

ARLO GUTHRIE on stage Tuesday, March 25 at the Bass Performance Hall in Fort Worth, TX.

AUDRA McDONALD performs Friday, March 28, at the Savannah Music Festival in Savannah, GA.

JUDY COLLINS in the spotlight Saturday, March 29, at the Kraushaar Auditorium in Baltimore, MD.

FOREIGNER open a two night stand Friday, March 28 at the Red Robinson Theatre in Coquitlam, BC.

WPAS MEN AND WOMEN OF THE GOSPEL MASS CHOIR 200 voices performing an historical journey through American culture in an original work by Adolphus Hailstork, Done Made My Vow. Stanley J. Thurston, artistic director. Janice Chandler-Eteme, soprano. Issachah Savage, tenor. Heritage Signature Chorale. Sunday, March 30 Kennedy Center Concert Hall in Washington, D.C.

MERCE CUNNINGHAM DANCE COMPANY In this legendary choreographer's newest work, iPods programmed with an original score will be distributed to all audience members. Thursday, March 27- March 29 Harman Center for the Arts Sidney Harman Hall in Washington, D.C.

WANDA SYKES telling funny stories March 28 and 29 at Planet Hollywood in Las Vegas.




PIFFLE AND PROFUNDITIES


EASTER BUNNIES the chocolate kind.

Ninety million are produced each year.

Chocolate bunnies should be eaten ears first, according to 76% of Americans.

Five percent said bunnies should be eaten feet first.

Four favored eating the tail first.

Next Column: March 30, 2008
Copyright: March 23, 2008. All Rights Reserved. Reviews, Interviews, Commentary, Photographs or Graphics from any Broadway To Vegas (TM) columns may not be published, broadcast, rewritten, utilized as leads, or used in any manner without permission, compensation and/or credit.
Link to Main Page
---
Laura Deni


CLICK HERE FOR COMMENT SECTION