! >
Broadway To Vegas
  
 SHOW REVIEWS CELEBRITY INTERVIEWS GOSSIP NEWS

| | |
| --- | --- |
| | |
WEST SIDE STORY CELEBRATES 50 YEARS - - CAMERON MACKINTOSH AND OPERA AUSTRALIA HEAD TO CHINA - - EDWARD WOODWARD LAUNCHES PRIME THEATRE - - THE GOLDEN AGE OF COUTURE: PARIS AND LONDON - - AN AFTERNOON WITH LARRY HAGMAN - - EDWIN BOOTH LIFETIME ACHIEVEMENT AWARD TO EDWARD ALBEE - - ENO PRESENTS CARMEN - - A CATERED AFFAIR AT THE OLD GLOBE - - DONATE . . . Scroll Down


Copyright: September 23, 2007
By: Laura Deni

CLICK HERE FOR COMMENT SECTION
WEST SIDE STORY: CELEBRATING 50 YEARS - STILL RELEVANT AND ENTERTAINING


West Side Story, one of the most famous and familiar shows in the history of American theater, this week celebrating its 50th birthday of opening on Broadway - at the Winter Garden Theater on Sept. 26, 1957, going on to play 732 performances and has stayed strong in the repertory ever since.

To celebrate various revivals, recordings and events are taking place.

West Side Story features a score by Leonard Bernstein (music) and Stephen Sondheim (lyrics) and a book by Arthur Laurents. Part of America's diverse cultural heritage, West Side Story was nominated for six Tony Awards (including Best Musical) and won two, for Best Choreography and Best Scenic Design. In 1961, the movie version was released, earning a total of 10 Oscars, including Best Picture.

Based on Shakespeare's Romeo and Juliet, the musical as originally envisioned by Jerome Robbins in 1949 would have set the drama on the Lower East Side of New York City, with a Jewish Juliet and an Italian Catholic Romeo. Six years later, book author Arthur Laurents and composer Leonard Bernstein decided to make the piece more relevant to the ethnic rivalry occurring between whites and Puerto Rican immigrants, and shifted the locale to New York's West Side.



Jerome Robbins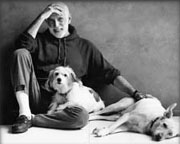 The story was simple: Tony, who belongs to the local gang, the Jets, falls in love with Maria, the sister of the leader of the rival gang, the Sharks.

Conceived, directed and choreographed by Jerome Robbins, the original Broadway cast included Larry Kert as Tony, Carol Lawrence as Maria and Chita Rivera as Anita.

Subsequent revivals were presented at the Winter Garden Theatre (1960), City Center (1964) and the Minskoff Theatre (1980). The latter featured Josie de Guzman as Maria, Debbie Allen as Anita and Ken Marshall as Tony.

The Library of Congress celebrates the golden anniversary of this historic musical with West Side Story: Birth of a Classic. The exhibition, which opens on September 26 and remains on view through March 29, 2008, is showcased in the foyer of the Performing Arts Reading Room, of the James Madison Building in Washington, D.C.

The exhibition, drawn mostly from the Library's extensive Leonard Bernstein Collection, offers a rare view into the creative process and collaboration involved in the making of this extraordinary production. Included in the exhibition are unique items such as an early synopsis and outline of the script; Bernstein's annotated copy of Romeo and Juliet; choreographic notes from Robbins; two original watercolor set designs by Oliver Smith; original music manuscripts; a facsimile of a Sondheim lyric sketch for the song Somewhere; and amusing opening-night telegrams from celebrities such as Lauren Bacall, Cole Porter and Betty Comden and Adolph Green.



Warren Beatty rejected from West Side Story. Described as "good voice - can't open his jaw - charming as hell - clean cut."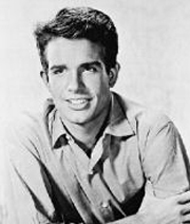 Also included are notes that reveal actors who auditioned, such as Jerry Orbach and Warren Beatty, who was described as "good voice - can't open his jaw - charming as hell - clean cut." As an added bonus, the Library has had the very first prints made of several never-before-seen production photographs taken for Look magazine for a feature spread that never ran.

Following its closing on March 29, the exhibition will travel to the Library of Congress/Ira Gershwin Gallery at the Walt Disney Concert Hall in Los Angeles, where it will be on view for six months.

In conjunction with the exhibition, the Library's Music Division and Signature Theatre in Arlington, Va., will present a unique concert on Monday, October 15 in the Coolidge Auditorium of the Thomas Jefferson Building. Members of the cast from Signature's current production of Merrily We Roll Along will perform songs cut from West Side Story, early versions of songs with variant lyrics, readings from some of the papers in the Bernstein Collection and other surprises. The program will be directed by Signature Theatre's artistic director Eric Schaefer, with Jon Kalbfleisch as the musical director and pianist.

The 50th Anniversary Production of West Side Story, staged in English at the Théâtre du Châtelet in Paris, will feature 30 actors and singers and 25 musicians. The show will be staged a total of 50 times, one for each year of this legendary musical's existence. Directed by Joey McKneely, West Side Story will have an American cast. This joint presentation by The Théâtre du Châtelet and Michael Brenner for BB Promotion in collaboration with Paul Szilard Productions, Inc. will open November 20.

A Place for Us: A Tribute to 50 Years of West Side Story is the title of the new Masterworks Broadway CD, released by SONY/BMG, that celebrates the classic musical.

The is a must have single CD - one of the few that you can turn on, hit replay and let repeat all day.

This CD brings together chart-topping singers and instrumentalists from the past five decades in a collection of songs from one of Broadway's best-loved shows.

A Place for Us includes two new tracks recorded especially for this collection - a tender Tonight duet sung by Broadway stars Kristin Chenoweth and Hugh Panaro, and an explosive solo take on Cool in which young jazz pianist Eldar captures the simmering tension between the Sharks and the Jets.

Also included is a never-before-released performance by Andre Previn on piano, Red Mitchell on bass and Shelly Manne on drums performing of Gee, Officer Krupke, recorded in 1963.

The is also the poignant and gripping performances from legendary vocalists Johnny Mathis and Barbra Streisand on I Have a Love/One Hand, One Heart. Brian Stokes Mitchell is showcased in a new version of Something's Coming. The remainder of the tracks are culled from previous hit recordings throughout the past 50 years.

The complete track listing;

Something's Coming (Brian Stokes Mitchell)
Maria (Johnny Mathis)
Cool (Eldar, piano)
I Have a Love/One Hand, One Heart (Barbra Streisand, Johnny Mathis)
Tonight (Andy Williams)
I Feel Pretty (Julie Andrews)
America (The Canadian Brass)
Somewhere (The Dave Brubeck Quartet)
Maria (Joshua Bell, violin)
Gee, Officer Krupke (Andre Previn, piano; Red Mitchell, bass; Shelly Manne, drums)
One, Hand, One Heart (Tuck & Patti)
Tonight (Kristin Chenoweth, Hugh Panaro)

Billy Byers-Arranger, Orchestration. Christopher Dedrick-Arranger. Richard King-Engineer. Bill Ross-Orchestration. David Zinman-Contributor.



Ken LeRoy and Chita Rivera in the original Broadway production of West Side Story. Photo: Museum of the City of New York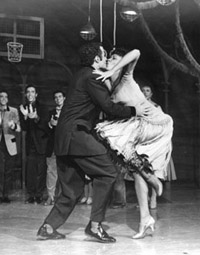 Larry Kirk and Carol Lawrence in the original Broadway production of West Side Story. Photo: Museum of the City of New York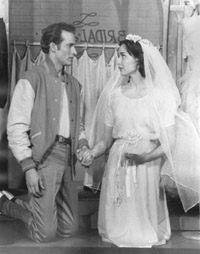 It should come as no surprise that the New York Chapter of the Grammy Association has named the creators of West Side Story as recipients of the New York Chapter's Recording Academy Honors 2007 at an awards ceremony to be held on September 26 at New York City's Cipriani Wall Street. The event is expected to attract recording artists, key entertainment executives and community leaders, and will feature tribute presentations with celebrity presenters and performances. Original West Side Story Broadway star Carol Lawrence will be in attendance.

Proceeds from the gala will support the Chapter's ongoing advocacy, education and professional development programs. Others to be honored that night are Bon Jovi, Alicia Keys and Donnie McClurkin. The Recording Academy Honors was established to celebrate outstanding individuals whose work embodies excellence and integrity and who have improved the environment for the creative community.

The Grammy announcement stated:



Stephen Sondheim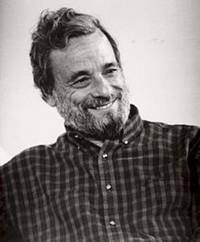 "West Side Story celebrates the 50th anniversary date of the original Broadway premiere (Sept. 26, 1957), and the New York Chapter honors its creators - composer Leonard Bernstein, author Arthur Laurents, choreographer Jerome Robbins, and songwriter Stephen Sondheim. The musical play was an artistic and commercial hit, receiving multiple awards including Best Written Musical by the Writers Guild of America, three Laurel Awards, and two Antoinette Perry (Tony) Awards. The wildly successful film version followed in 1961, garnering 10 Academy Awards including Best Picture and the GRAMMY Award for Best Soundtrack. West Side Story is one of a handful of musicals from the last 50 years guaranteed to hold a lasting place on world stages. Bernstein received a Lifetime Achievement Award from The Academy in 1985, and Sondheim was recognized with The Academy's Trustees Award earlier this year."

"West Side Story was an important turning point in American musical theater, because it explored social problems in a slum of New York, with the plot revolving around the activities of members from two rival gangs," stated the Grammy organization.

Those timeless themes of gang violence and youth alienation catalyzed The 5th Avenue Theatre in Seattle to collaborate with the Seattle Police Department to Partner to Prevent Youth Gang Violence. ( See Broadway To Vegas column of December 31, 2006 )

Unprecedented - both in Seattle and nationally - this partnership between the Seattle Police Department and The 5th Avenue Theatre launched an innovative approach to youth gang violence prevention. Seattle Police Deputy Chief John Diaz, 5th Avenue's Associate Artistic Director Bill Berry, Seattle Police Foundation Board President Michael Malone and Anna Laszlo, 5th Avenue Board member announced the West Side Story Project - a community-wide project designed to engage middle and high school students as well as Seattle's adult community in a series of events focusing on youth gang violence prevention.

Taking advantage of The 5th Avenue's production of this quintessential musical, the West Side Story Project utilized the popular musical as a backdrop for an ongoing community dialogue about the lure of gang membership, relationships between police and youth and the harsh realities of youth violence. In an effort to facilitate and broaden this conversation, several events took place, each with a different target audience. The project culminated with participating youth creating and performing a modern version of the classic musical as well as being provided an opportunity to attend The 5th Avenue Theatre's production.

"We are constantly searching for ways to be innovative in crime prevention and intervention," noted Deputy Chief John Diaz. "The community benefit is heightened awareness of a problem plaguing cities across the United States: gang violence."

Events encompassed in the West Side Story Project included; Teen Advisory Council Meetings - An advisory council of 33 students from Ballard, Roosevelt, Garfield and Chief Sealth high schools which worked directly with SPD officers and 5th Avenue staff to frame themes and discussions for two West Side Story Project Youth Summits - one for high school and another for middle school students.

Four workshops based upon particular scenes and songs from West Side Story were co-facilitated by SPD officers, youth program specialists and the Teen Advisory Council members. Small high school groups worked with a team of teaching artists from The 5th Avenue Theatre to create their own modern version of West Side Story, which they presented on stage to members of the Seattle Police Department, 5th Avenue Theatre staff and family and friends.

Any youth who attended the summits, participated on the Teen Advisory Council, or the 21st Century Story Groups was invited to attend rehearsals of West Side Story at the 5th Avenue Theatre where they met and engaged in "talk-backs" with the actors portraying the youth in West Side Story, thus providing insight for the actors and allowing youth to see how "characters" are developed in a show. The students also received backstage passes so that they could get an inside look at how the show is staged.

The Annual Meeting of the Police Executive Research Forum - one of the nation's premier law enforcement organizations dedicated to innovation in policing - showcased the project during a 90-minute presentation focusing on this unique collaborative effort. Discussants at the panel, entitled Responding to Gang Violence – Prevention on a New Stage, included: David Armstrong, Producing Artistic Director, 5th Avenue Theatre; Clark Kimerer, Deputy Chief of Police, Seattle Police Department, Kim Bogucki, Seattle Police Detective, Community Outreach Program, two youth from the Teen Advisory Council; Anna Laszlo, Circle Solutions, Inc. and West Side Story Project concept originator. Dr. Ellen Scrivner, John Jay College of criminal justice and nationally recognized community policing expert moderated. That presentation was held in Chicago during the Police Executive Research Forum's Annual Meeting.

Exploring Officer Krupke was an adult community dialogue hosted at Town Hall Seattle. The evening began with the cast of West Side Story performing the song Officer Krupke live. In this song, the Jets recount their experience of being arrested by Officer Krupke, who sends them to a judge, who decides they need see a psychiatrist, who sends them to a social worker, who says they're "no good" and just need to go jail. The performance was followed by a facilitated discussion with key Seattle policymakers, the counterparts to the characters in "Officer Krupke" (law enforcement, juvenile court, youth social services and child psychiatry), who explored the systems' response to at-risk youth in the Seattle community.

Just as it was a half century ago, West Side Story is contemporary, important - exactly in tune with today's world, not to mention gorgeous music and amazing dance numbers.


INVASION OF CHINA INCLUDES CAMERON MACKINTOSH AND OPERA AUSTRALIA
Cameron Mackintosh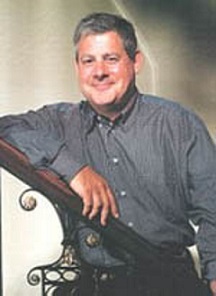 If you have a passion for the theatre and can accurately translate English into Mandarin, a new career opportunity beckons.

The guy who brought the world Les Misérables, Cats and The Phantom of the Opera - that would be Sir Cameron Mackintosh - has joined forces with the preeminent performing arts agency in China, China Arts and Entertainment Group (CAEG), to bring Western musicals to China and nurture the extraordinary artistic talent in the country.

Under a ground-breaking joint venture agreement, the partners will stage Mandarin language versions of classic western musicals in China for the first time. The inaugural production, Les Misérables, will open at the magnificent new National Grand Theater beside Tiananmen Square in November 2008. Followed in 2009 by Judy Craymer's smash hit Littlestar production of the worldwide success Mamma Mia!

"Our first task in China is to find translators who can make the stories that we have already told in the West in English sound as real and true in Mandarin," said Mackintosh.

Mackintosh said the company would not be staging second-rate versions but rather the top-quality expected of a Broadway production. No need to cringe at the thought of a Broadway ticket price. To attract a wide audience prices will average 300 yuan (US$40).

Longer term, Mackintosh and CAEG, which is affiliated to the Ministry of Culture, will work to develop Chinese writers, performers and production specialists who will create original Chinese musicals. Mackintosh will also provide comprehensive training programs in China and the UK for Chinese performing artists, and offer them opportunities to work professionally to the highest standards in musical theatre.



A scene from Mamma Mia!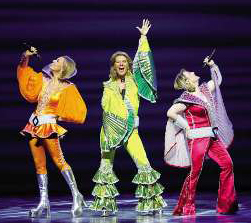 The creation of this joint venture, The China Musical Theatre Company, signals a milestone in the development of the musical theatre industry in China in all aspects of production and performance. Combined with Cameron Mackintosh's 40 years of experience of producing the world's most distinguished musicals and CAEG's 50 years of experience of theatre management, the new company will bring its productions to a much wider audience and nurture a new generation of performing and production talent in the Chinese market. It also represents a very significant moment in Chinese and Western cultural relations.

Commenting on the tie-up, Mr. Zhang Yu, President of CAEG, said: "It is our great honor to partner with Sir Cameron Mackintosh, the most prestigious musical producer in the world. He brings the finest standard of world-class production and management expertise, which will inspire and stimulate innovation in our own musical theatre market. This initiative will bring fundamental changes to our musical theatre industry by attracting new audiences with affordable and easy to appreciate musical offerings and training a young generation of local musicians and production professionals."

Mackintosh said: "This is a hugely exciting project that we are undertaking with China's finest performing arts agency, and we deeply appreciate the support of the Chinese Ministry of Culture. Since my first trip to China in 1990s, I've been fascinated by the country and its people. I'm proud to be able to introduce the very best Western musicals to a country with its own rich musical traditions."

Mr. Ding Wei, Assistant Minister of Culture said: "We welcome Cameron Mackintosh to China to work with CAEG in order to lead the development of the musical theatre industry in China."

He said the Chinese versions would try to maintain the original character of the shows, instead of demonstrating "Chinese characteristics".



Sir Trevor Nunn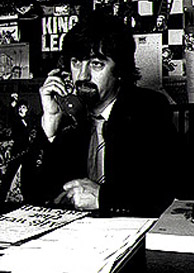 John Caird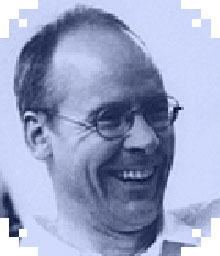 Sir Trevor Nunn and John Caird, the original directors of Les Misérables who have won numerous awards around the world, are returning to direct the Mandarin language version. After its Beijing debut, the show will move to Shanghai for an extended run and subsequently other Chinese cities.

Auditions for the Mandarin language Les Misérables will be held across China before the end of 2007.

Les Misérables is currently the world's longest running musical and will be celebrating its 22nd birthday in London's West End next month. The musical Les Misérables is an adaptation of the 130-year old epic novel by Victor Hugo, a story that is familiar to Chinese audiences. The novel's universal themes - the triumph of the human spirit, love, courage and sacrifice for one's beliefs – have already resonated hugely with audiences who saw the musical in Shanghai in 2002.

Following Les Misérables, Mamma Mia!, the smash hit musical based on the songs of ABBA, will be performed in Chinese for the first time. Commenting on this new venture, producer Judy Craymer said:" The English version of Mamma Mia! was highly successful earlier this year in Beijing. I am delighted that the show will now reach a much wider Chinese audience."

Other world musicals planned to follow are The Phantom of the Opera, Miss Saigon, Mary Poppins, My Fair Lady and Disney's The Lion King. The joint venture will work with the shows' original international producers to create Mardarin language versions of these musicals and stage them in theatres in Beijing, Shanghai and major cities around China.

During his trip to Beijing, Mackintosh will visit the Central Academy of Drama and share his experiences of the global musical theatre industry with both students and professors.



Opera Australia's production of Rigoletto heads to Asia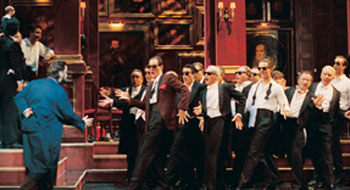 The announcement from Mackintosh came alongside the news that Opera Australia will open the 21st Macau International Music Festival, with three performances of Elijah Moshinsky's celebrated production of Verdi's Rigoletto, from October 5-7 at the Macau Cultural Centre. It is the first time in the national opera company's history, that an Opera Australia production will be performed in Asia.

Warren Mok, Artistic Director of the Macau International Music Festival, invited Opera Australia to participate in the festival after seeing Rigoletto at the Sydney Opera House last year. Mr. Mok was in Australia to perform the role of Calaf in Turandot for the national opera company at the time.

Although cast locally by the festival, Opera Australia's production of Rigoletto will involve several Australians including rehearsal director Julie Edwardson, tenor Henry Choo in the role of Matteo, and six theatre technicians from Opera Australia.

Opera Australia Chief Executive Adrian Collette will attend the opening night of the festival with Opera Australia board member Tim McFarlane.

"This collaborative event provides a wonderful opportunity for Opera Australia to showcase our production capabilities and expertise in Asia, a region we are keen to explore," said Mr. Collette.

Mr. Collette and Mr. McFarlane will also visit Seoul, Shanghai, Tokyo and Taipei to hold discussions about future collaborations and the potential for touring when the Sydney Opera House is unavailable due to renovations to the Opera Theatre.

The 26-day festival from October 5-31 features many internationally recognized music ensembles including the Prague Chamber Choir, Berlin Trio, Russian National Orchestra, Ominart Trio from Italy and the Vienna Boys Choir. Rigoletto is one of two operas to be performed at the Macau International Music Festival, the other being Don Giovanni by the Prague National Marionette Theatre.

Msckintosh and Opera Australia join a growing list of entertainment entities courting China. ( See Broadway To Vegas column of March 25, 2007 )
OLDER ACTORS NOT GOING QUIETLY INTO THE NIGHT - OR, AS PICASSO SAID: IT TAKES A LONG TIME TO BECOME YOUNG


Catering to the blue haired crowd means green - as in dollars. The phrase blue-haired was originally coined when women, whose hair was grey, found themselves asked only one question when they went into a beauty parlor - Do you want pink or blue? The purpose of the rinse was to eliminate the yellow which often appears as hair turns grey.

Those two shades were the only rinses offered. The pink was a form of henna and the blue was simply a diluted bluing women added to the wash water when they were doing laundry. One of the most popular was Mrs. Stewart's Bluing, which has been around since 1883. Most women preferred the blue shade and thus the term blue haired ladies was born. At that time blue-haired crowd usually meant a rocker on the stoop and one foot in the grave.

Today, nearly 40 percent of American women, and a lesser number of men, color their hair. 70 is considered the new 50 and rock on is being taken literally by people with new knees and hips.

Actors are also getting aggressively protective of their stage turf. Necessity being the mother of invention means that actors are becoming creative in order to stay on stage.

Prime Theatre is a new touring company offering work to performers, writers and technicians over the age of 60. It was launched by actor Edward Woodward. Founded by Ros and Peter Liddiard, the Hampshire, England based company has been established to provide what it calls "sensibly-paid work for more mature artists" and its productions will be "aimed at older people."

Artistic director Ros Liddiard said: "It's perceived older actors feel a little bit marginalized, not because they aren't usable, but there does tend to be a lack of older parts. It is a very youth-orientated business, and also a lot of older people are on the circuit needing to display their talent and their creativity."

Funded by the Arts Council England and the Lottery Fund, the company's first full production - Aleksei Arbuzov's Old World - is set to tour the country from September 25 to November 18. The production officially opens September 25 at the Rondo. The final four weeks of the show will run at north London's Courtyard Theatre.

Old World is directed by Andy Burden and performed by Tony Award nominee Kevin Colson (Rodion Nikolayevich) and Ros Liddiard (Lidya Vasilyevna).

Set in 1968 in a sanatorium on the shores of the Baltic, it's described as a touching story of hope and compassion with gentle hints of humor, proving that love can blossom in the most unlikely of places.

It's never too late to find someone to grow old with.

She is enigmatic and eccentric. She is clearly no ordinary patient in the sanatorium; she dances in the moonlight, sings at dawn and recites poetry on demand. He is her doctor; a prickly, reserved man, exasperated yet intrigued by her sparkle and charm. As romance blossoms, their moving stories are gradually revealed.

Founder Peter Liddiard says of the tour: "In Old World the characters, the plot, and its intentions and style, fit perfectly with Prime Theatre philosophy; to deny 'old age' and show that older actors, writers and technicians do not lose the motivation and dedication of their youth."

Woodward, who is patron of the group, has enjoyed a lengthy and successful career in TV series and lead film roles in The Wicker Man and Breaker Morant, said all performers struggled to find work as they became older.

He added: "Even today, actors still suffer badly from ageism. By providing work for older actors, Prime Theatre is filling a gap in the profession."

The formation of Prime Theatre coincides with the new Age Discrimination legislation, and the Valuing Older People strategy recently launched by the Mayor of London.



Broadway To Vegas is supported through advertising and donations. Priority consideration is given to interview suggestions, news, press releases, etc from paid supporters. However, no paid supporters control, alter, edit, or in any way manipulate the content of this site. Your donation is appreciated. We accept PAYPAL. Thank you for your interest.


SPREADING THE WORD


AN AFTERNOON WITH LARRY HAGMAN

Larry Hagman
As Major Tony Nelson on I Dream of Jeannie, Larry Hagman made us laugh.

When he played J.R. Ewing in the hit series Dallas, more than 350 million people worldwide tuned in to see who shot the nefarious oil tycoon.

His personal life contained almost as many plot twists as his characters.

Share an evening of heartwarming and hilarious storytelling with this dynamic actor and philanthropist. Hagman presents an evening of monologues, slides, and outtakes, followed by a "question and answer" session moderated by director and producer John Castonia.

Cerritos Center for the Performing Arts in Cerritos, CA on Sunday, September 30.

MTV will broadcast Legally Blonde - The Musical on Saturday, September 29. The program will not only broadcast the entire musical but will also air a behind-the-scenes look at the musical, which stars Laura Bell Bunday and is mounted at the Palace Theatre in New York City.

PHILIP GLASS: AN INTERVIEW WITH AN ICON Join San Francisco Opera's General Director David Gockley in conversation with Philip Glass about his music, his career, and his perspective on American music in his 70th year. This private event for donors of $500 takes place Sunday, September 30 at the War Memorial Opera House, San Francisco.

SAM'S SALON HOSTS EXPERTS ON FATS WALLER AND THE HARLEM RENAISSANCE which has been said to be one of the most astonishing explosions of creativity in modern American history. Join the San Diego REP's Artistic Director Sam Woodhouse for an intimate conversation with Lou Curtiss and Sara Johnson, as they explore this incredible time period and provide insights about the life and music of legendary stride pianist, Fats Waller. Thursday, September 27 in the Lyceum lobby prior to the performance of Ain't Misbehavin'.


SWEET CHARITY


NEW YORK CITY OPERA FALL GALA a one-night-only concert, Tuesday, October 2 of favorite arias and ensemble performances. A black-tie dinner and dancing event on the Grand Promenade follows the concert. Gala tickets start at $1,000.


ART AND ABOUT


THE GOLDEN AGE OF COUTURE

Chiffon Evening Dress about 1953 by Jean Dessès (1904-70) whose fascination with draping and classical form resulted in gowns of great technical complexity. Although the bodice appears to be soft and unstructured, it is supported by the sewn-in boning common at the time.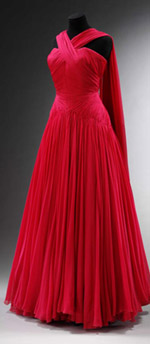 is rapidly becoming the must-see exhibition of the autumn at the Victoria & Albert Museum in London.

The Golden Age of Couture: Paris and London 1947-1957 is a stunning exhibition featuring work by Parisian couturiers such as Christian Dior, Cristóbal Balenciaga, Pierre Balmain and Hubert de Givenchy, together with their London counterparts Norman Hartnell and Hardy Amies.

At the gala VIP opening last Tuesday refined elegance defined the red carpet arrivals as Royal cousins Lady Gabriella Windsor and Lady Helen Taylor joined some of the world's most famous fashion trend setters, including supermodels Kate Moss and Lily Cole, as the Victoria and Albert Museum opened its doors to a glittering gala event celebrating the lost age of style and dignity.

Also catwalking it down the red carpet were Eva Herzigova, Claudia Schiffer, Liz Hurley, Camilla Al Fayed as well as the Editor-in-Chief of American Vogue, Anna Wintour.

Royal cousins Lady Gabriella Windsor and Lady Helen Taylor, the great-granddaughters of King George V, are the daughters of Prince and Princess Michael of Kent and the Duke and Duchess of Kent respectively. Both are involved in the world of fashion. Earlier this summer, 26-year-old Gabriella accepted a promotional role with Ralph Lauren, while 44-year-old Helen has enjoyed a long professional association with Italian designer Giorgio Armani, as well as the exclusive jewelry house Bulgari.

The launch of Christian Dior's New Look in 1947 marked the beginning of a momentous decade in fashion history, one that Dior himself called the 'golden age'. Celebrating the end of war and the birth of a new era, it set a standard for dressmaking and high fashion that has rarely been surpassed.



Cristóbal Balenciaga was regarded by many, including Christian Dior, as 'the master'. The house produced 356 designs per year - less than half of Dior's production of 815, which was a mark of Balenciaga's exacting standards. He was renowned in the trade for inspecting and resetting sleeves that were not perfect - even after the garment had been shown in a collection or was being worn by a client. Christian Dior once commented upon seeing a Balenciaga suit, 'Only Balenciaga would be capable of producing such perfection'.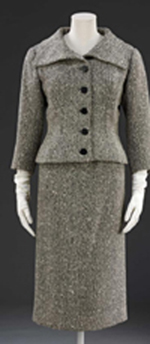 In Paris, couture houses such as Balenciaga and Balmain attracted worldwide attention for elegance and glamour. London was renowned for formal state gowns by court dressmakers and impeccable tailoring by designers like Hardy Amies.

The production of couture was important to the prestige and economy of both France and Britain. While traditionally catering to wealthy private clients, the couture houses also sought new markets. As the decade progressed, they created perfumes, opened boutiques and licensed their designs to foreign manufacturers. By the late 1950s, the leading couture houses had become global brands.

The creation of couture was a matter of national pride, particularly in France. Christian Dior said, 'My mannequins sail forth like a brilliant armada, all sails flying, going forth to conquer the world in the cause of the new fashion.'

The fashion show culminated with evening dresses (robes du soir), dance dresses (robes à danser), long evening dresses (robes du soir longues), grand evening dresses (robes grand soir) and spectacular gala dresses (robe de gala). Traditionally, the end of the collection was marked by the wedding gown (the robe de mariée).

Sumptuously embroidered and accessorized with jewels, these gowns provided a glittering show at receptions and balls, the opera or the theatre. Some were specially commissioned for a specific occasion, and worn only once. Many couturiers were also willing to lend expensive gowns for important diplomatic and state occasions.

The exhibition looks at the secret world of couture, exploring the structure of fashion's grand houses, the skill and craftsmanship of the ateliers and the lifestyle of the chic clientele. Illustrated with fabulous period gowns and photographs, it shows the process and inspiration behind some of the most glamorous styles of all time.

Friday evening events include; Erin O'Connor - Modeling Couture Talk on October 18. The supermodel will speak about her experiences of modeling for couture fashion shows. On November 2 Ozwald Boateng discusses his distinctive approach to menswear, his work as Creative Director at Givenchy and his new couture line in the USA.

As part of the exhibition the V&A will screen Funny Face starring Audrey Hepburn and Fred Astaire on December 21 and The Devil Wears Prada on January 4.

The exhibition officially opened September 22 and runs to January 8, 2008.

PULITZER PRIZE-WINNING PLAYWRIGHT EDWARD ALBEE will be presented with The Players Edwin Booth Lifetime Achievement Award Sept. 30 at a black-tie event at The Players on Gramercy Park in New York City.

The gala begins with cocktails and dinner. Following that, Timothy Hutton, the Players president, will present Albee with the "Eddie," which honors "theatre luminaries for their enduring body of work." Among those scheduled to attend the Albee celebration are Maureen Anderman, Kathleen Butler, Ben Gazzara, George Grizzard, Bill Irwin, James Karen, Elizabeth McCann, Brian Murray, Mercedes Ruehl, Marian Seldes, Joanna Steichen, Frances Sternhagen, Elaine Stritch, Richard Thomas and Elizabeth Wilson.

The award is named after Edwin Booth, the famed 19th century Shakespearean actor who founded the Players in 1888. Past recipients of the award include Helen Hayes, Jose Ferrer, Garson Kanin, Jason Robards, Jack Lemmon, Christopher Plummer, Marian Seldes and Angela Lansbury.

Four major Edward Albee productions will be seen during the 2007-2008 season, during which the playwright will turn 80 - on March 12, 2008. The season has been dubbed The Albee Season and will include Peter and Jerry at Second Stage; Me, Myself and I at the McCarter Theatre; The Sandbox and The American Dream at the Cherry Lane Theatre; and Occupant at the Signature Theatre Company.

Albee won Best Play Tony Awards for Who's Afraid of Virginia Woolf? and The Goat or Who Is Sylvia? He was also Tony nominated for The Ballad of the Sad Café, Tiny Alice, A Delicate Balance and Seascape. Albee is also the recipient of three Pulitzer Prizes, the Gold Medal in Drama from the American Academy and Institute of Arts and Letters, the Kennedy Center Honors and the National Medal of Arts.


OTHER PEOPLE'S MONEY


PASADENA PLAYHOUSE STATE THEATRE OF CALIFORNIA has received approval for $967,500 in grant funding from the California Cultural and Historical Endowment (CCHE) to fund the non-profit theatre organization's purchase of the historic building it operates, but does not own.

The $967,500 in reserved funding from the state comes with a matching requirement and helps to kick-off a campaign designed to attract major gifts to the acquisition project, as well as educate the community about the enormous potential in having Pasadena Playhouse own the building it currently operates. Already, the non-profit organization has extensive plans to provide much needed preservation and renovation work that would restore the original architectural splendor of the theatre, as well as expand its programs and partnerships to provide additional access to underserved audiences and local arts organizations.


GET WELL TO...


JERRY HERMAN whose ill health forced the composer to pull out of a BBC Radio 2 gala concert, celebrating his career. The 76-year-old composer of hit shows such as Mame, Hello, Dolly! and Mack and Mabel was to fly to London from Washington, D.C. after being honored at the Kennedy Center on Thursday, as part of their Broadway: Up Close and Personal series.

The London celebration is taking place today, Sunday, September 23. But on his doctor's advice, Herman will no longer be able to attend.

Instead, BBC Radio 2 is hoping to arrange a video link so Herman can still make an appearance from his home in Los Angeles. The event is being recorded for an intended Christmas broadcast.

The concert, which is taking place at the Prince Edward Theatre, will feature performances from Maria Friedman and Broadway star Debbie Gravitte, Capital Voices and is being hosted by John Barrowman. Don Pippin serves as musical director.

The performers will be backed by the 70-piece BBC Concert Orchestra, which will be conducted by Larry Blank.



CARMEN

Julian Gavin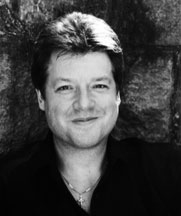 Alice Coote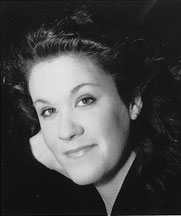 opens the English National Opera's 2007/08 Sky Arts Season. Film director Sally Potter – who won international acclaim for her Oscar nominated adaptation of Orlando in 1992 – makes her operatic debut, collaborating with designer Es Devlin and choreographer Pablo Veron to present a modern-day vision of this timeless drama.

Drawing on the emotional essence of Bizet's masterpiece, this new realization marries vivid storytelling with dynamic dance elements. ENO Music Director Edward Gardner is joined by an international cast, which features British mezzo-soprano Alice Coote in her role debut as Carmen. Australian tenor Julian Gavin as Don José and American soprano Katie Van Kooten in her ENO debut as Micaela.

With some of the most entrancing and instantly recognizable music in all opera, Bizet's sparkling score brims with famous melodies including the sultry Habanera, the rhythmic Seguidilla, Chanson Bohème and the vibrant Toreador and Flower songs.

Cast includes: Carmen Alice Coote; Don José Julian Gavin; Micaela Katie Van Kooten; Escamillo David Kempster; Frasquita Elena Xanthoudakis; Mercedes Fiona Murphy; Dancairo Andrew Rees; Remendado Scott Davies; Morales Ronan Collett; Zuniga Graeme Danby.

Conductor Edward Gardner; Set Designer Es Devlin; Costume Designer Catherine Zuber; Lighting Designer Mimi Jordan Sherin; Video Design Leo Warner and Mark Grimmer for Fifty Nine Productions Ltd; Choreographers Sally Potter, Pablo Veron, Kate Flatt; Translation Christopher Cowell.

15 performances September 29-November 23. Sign-language interpreted performance on Nov 12. Pre-performance talk by Richard Langham Smith on Oct 12 and a Pre-performance talk by Sarah Lenton on Nov 7. London Coliseum.

OF MICE AND MEN by John Steinbeck Directed by Alan Wade.

This American classic is the stage adaptation of John Steinbeck's best-known novel about a devoted friendship. Of Mice and Men follows the lives of Lennie, a strong man with the mind of a child, and George, a smaller man with quick wit, as they struggle to find work and make a life for themselves at the height of the Depression.

September 26 - October 21 at the Olney Theatre Center in Olney, MD.

AIN'T MISBEHAVIN' welcomes Robert Barry Fleming who has replaced TC Carson as Andre. Carson was regrettably injured during rehearsal. Fleming was last seen at San Diego REPertory Theatre during Corridos Remix: A Musical Fusion of Ballads Beyond Borders. He is also a Theatre Professor at the University of San Diego. Ain't Misbehavin' - The Fats Waller Musical runs through October 14 at San Diego REPertory Theatre in San Diego, CA.

THE BIRD SANCTUARY by Frank McGuinness. Directed by Kent Paul.

The Tony Award-winning actress Elizabeth Franz stars in McGuinness' newest play. A doctor returns to Dublin to make a dangerous request of her artist sister. In the battle that follows, wit is the weapon and history is rearranged. From the wicked pen of one of the world's foremost playwrights, The Bird Sanctuary is a knockdown, drag out comedy of bad manners.

Opens Wednesday, September 26 at the Stamford Center for the Arts in Stamford, CT.

A CATERED AFFAIR

(l-r) Tom Wopat, Harvey Fierstein, Faith Prince in A Catered Affair. Photo by Craig Schwartz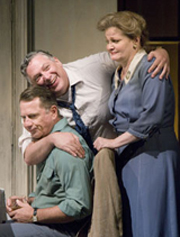 (l-r) Leslie Kritzer and Faith Prince in A Catered Affair. Photo by Craig Schwartz.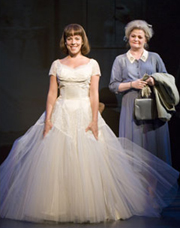 with a book by four-time Tony winner Harvey Fierstein. Music and Lyrics by John Bucchino. Directed by 2006 Tony winner John Doyle.

Based on the Turner Entertainment motion picture distributed by Warner Brothers and written by Gore Vidal, and the original teleplay by Paddy Chayefsky.

The cast feature Broadway veterans Faith Prince as "Aggie Hurley," Tom Wopat as "Tom Hurley,"Harvey Fierstein as "Uncle Winston," Leslie Kritzer as "Janey Hurley," Matt Cavenaugh as "Ralph Halloran," Philip Hoffman as "Mr. Halloran/Sam," Lori Wilner as "Mrs. Halloran/Pasha," Kristine Zbornik as "Myra/Dress Saleswoman," Heather MacRae as "Delores/Caterer" and Katie Klaus as"Alice/Army Sergeant."

A Catered Affair is about the question that eventually faces every mother and daughter: whose wedding is it anyway? One New York family's dilemma in the early 50s is now a funny and poignant new show. Tony Award-winner Faith Prince and Tony-nominee Tom Wopat star as the mother and father of the bride, and four-time Tony Award-winner Harvey Fierstein is the uncle, outraged to discover he's not "immediate family." A Catered Affair is the perfect marriage of music and comedy, celebrating Bronx family values: love, guilt and a choice of entrees.

A world-premiere musical which is running in the Old Globe Theatre in San Diego through October 28. Following its run at the Globe, A Catered Affair will open on Broadway at the Walter Kerr Theater on April 17,2008 with previews beginning March 25.


| | | |
| --- | --- | --- |
| | | |
WHO'S WHERE


JAZZ AT LINCOLN CENTER ORCHESTRA WITH WYNTON MARSALIS kicks off the 2007/2008 Stamford Center for the Arts season at the Palace Theatre in Stamford, CT on September 28.

The Jazz at Lincoln Center Orchestra is composed of 15 of today's' finest jazz soloists and ensemble players, and has been the Jazz at Lincoln Center resident orchestra for over 13 years. The concert will include big band arrangements from the Legends of Blue Note records, the timeless swing of Count Basie's Kansas City Suite, and the impressionistic worlds of Gil Evans. The works of Picasso, Matisse, and other modern masters inspires some of their new music.

MAROON 5 entertain Saturday, September 29, at The Palace of Auburn Hills in Auburn Hills, Michigan.

THE POLICE on stage Tuesday, September 25 at the National Stadium in Lisbon, Portugal. On Tuesday they are at the Olympic Stadium in Barcelona, Spain. On Saturday they open a two night stand at the Stade de France in Paris.

BILL COSBY telling funny stories Friday, September 28, at L'Auberge du Lac Hotel in Lake Charles, LA. On Saturday he'll be getting laughs at the Belterra Casino in Florence, Indiana. On Sunday, September 30, he can be enjoyed at Bass Performance Hall in Fort Worth, Texas.

TRISHA YEARWOOD opens a two nighter Monday, September 24 at the Cerritos Center for the Performing Arts in Cerritos, CA. On Thursday she's in the spotlight at Humphrey's Concerts by the Bay in San Diego. On Friday the show is at the Mesa Arts Center in Mesa, AZ and on Saturday she has a one night stand at the Aquarius Casino in Laughlin, NV.

PHILLIP GLASS performs his chamber music on the piano with cellist Wendy Sutter in a rare, intimate recital appearance. The evening features the Bay Area premiere of Songs and Poems for Cello, only the second-ever performance of the piece. Friday, September 28, Herbst Theatre, Veterans Building, San Francisco.

WILLIE NELSON performing at the Hard Rock Hotel in Las Vegas on September 28.

THE BELLAMY BROTHERS at the Suncoast in Las Vegas September 28-29.

THE GO-GOS in the spotlight September 29 at Mandalay Bay in Las Vegas.




FINAL OVATION


PHIL FRANK

Farley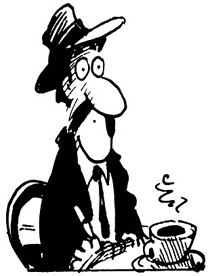 whose cartoons graced the pages of The San Francisco Chronicle and other newspapers for more than 30 years, died Wednesday night, September 12, only a few days after he announced his retirement because of illness.

Frank, a longtime resident of Sausalito, was 64 and had suffered from a brain tumor for months.

His alter ego was a newspaper reporter and sometime park ranger named Farley, the central character in his Farley comic strip, which he once described as "really a horizontal column, documenting the life and times of the characters in the Bay Area." It was the only local comic strip in the country. Frank also combined with writer Joe Troise to produce Elderberries, a syndicated daily strip about life in a retirement home.

Frank was the president of the Sausalito Historical Society for many years, and in July a historical research center in the Sausalito City Hall was named for him. Frank was also interested in the history of western Marin County and served as history curator for the Bolinas Museum.

Phil Frank was born in Pittsburgh in 1943. He attended Michigan State University, hoping to become a commercial artist. He saw an ad in the Michigan State News, the student paper, offering to pay $5 a drawing to someone who would produce a daily political cartoon. Frank signed up. It was the early 1960s, a tumultuous time which offered a wealth of political ideas.

After Michigan State, he got a job as a writer and cartoonist for Hallmark Cards in Kansas City. He left the Midwest and came to California in the 1970s.

Besides Farley and Elderberries, Frank drew at various times a strip called Miles to Go, about a dog named Bob, another called Fritz Crackers in the Marin Scope newspaper and cartoons in two magazines. He also published four book-size collections of his works.

He is survived by his wife Susan and two children, son, Phil, and daughter, Stacy Frank.

A Farley Celebration of Phil Frank will take place Monday, September 24th at Washington Square Park. Those attending are invited to "dress as your favorite Farley character."

The hosts are San Francisco Chronicle and Friends of Phil. The speakers include: Phil Bronstein-Publisher San Francisco Chronicle. The Honorable Gavin Newsom, The Honorable Willie Brown, Mike Tollefson-Superentendent-Yosemite & Park Ranger Mia Munro-Muir Woods. The MC is Mike Cerre.

Entertainment provided by; Beach Blanket Babylon, Green Street Mortuary Band, Tried & True Gospel Singers, National Park Service mounted Color Guard Patrol and the SFPD Parking Enforcement "Precision Scooter Team".

ALICE GHOSTLEY the Tony Award-winning actress best known on television for playing Esmeralda on Bewitched, Bernice on Designing Women and as Cousin Alice on Mayberry R.F.D., died Friday at her home in Studio City, CA. She was 81.

Ghostley endured a long battle with colon cancer and a series of strokes.

The Missouri born and Oklahoma raised Ghostley made her Broadway debut in Leonard Sillman's New Faces of 1952. She appeared in the 1960 revue A Thurber Carnival and in The Beauty Part (1962), playing several distinct roles in each. She also performed in several musical comedies, including Shangri-La(1956).

Ghostley won the 1965 Tony Award for Best Featured Actress in a Play for her role as Mavis Parodus Bryson in Lorraine Hansberry's The Sign in Sidney Brustein's Window. In 1978 she succeeded Dorothy Loudon, who had created the role of Miss Hannigan in the original Broadway run of the musical Annie. Ghostley appeared as one of the ugly step-sisters in the landmark 1957 musical television production of Richard Rodgers and Oscar Hammerstein's Cinderella, which starred Julie Andrews in the title role.

A widow, she is survived by her sister.

Next Column: September 30, 2007
Copyright: September 23, 2007. All Rights Reserved. Reviews, Interviews, Commentary, Photographs or Graphics from any Broadway To Vegas (TM) columns may not be published, broadcast, rewritten, utilized as leads, or used in any manner without permission, compensation and/or credit.
Link to Main Page
---
Laura Deni


CLICK HERE FOR COMMENT SECTION