! >
Broadway To Vegas
  SHOW REVIEWS     CELEBRITY INTERVIEWS     GOSSIP     NEWS 
| | |
| --- | --- |
| | |
GEORGE M COHAN'S HIDDEN WIVES AND CHILDREN - - MONEY IN MAYBERRY REUNIONS - - JOHN ENTWISTLE'S ART - - ROSEMARY CLOONEY DIES - - THE WHO ROCKS ON - - DEAD CAN DANCE DOES BROADWAY - - LOUISE MANDRELL'S COLLECTION PLATE - - TERRENCE MANN IN TWO PLACES - - HOLLYWOOD BOWL HALL OF FAME . . . Scroll Down


MONEY MAKING MAYBERRY REUNIONS
They travel across country. They have every script line memorized. They know the episodes by content and number. They view the stars as an extended family. They spend money, are well behaved and communities welcome their presence. They are fans of The Andy Griffin Show.

This week-end a gathering has landed in Pigeon Forge, Tennessee participating in a Mayberry Reunion Convention. Then the stars wander on down the road to New Castle, Indiana for a two day Mayberry in the Midwest events filled weekend July 19-20. If you'd like to attend the ticketed events you'll have to wait until next year, because it's sold out.

That may disappoint fans, but it just golly-gee-whiz pleases the New Castle Henry County Convention and Visitors Bureau.

Christine Mallette, Director of Tourism & Marketing for the Henry County Convention & Visitors Bureau spoke with Broadway To Vegas about bringing - not coals to New Castle - but the Mayberry Reunion.

Those without excellent contract negotiating skills need not attempt.

"I actually started this last April. We made a decision early on that we weren't going to go after the motor coach market because we're not - as many define - a destination. We were going to try to get an affinity market. Find something that one person likes and they know a lot of people like it. It was basically - if we built it, they will come.



George "Goober" Lindsey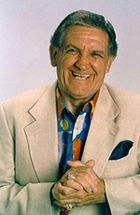 So, we got the word out with our board members. We remembered that we had a local citizen come to us last year, meaning 2000, saying - I'm a member of this Mayberry Rerun Watchers Club and I have an idea to actually bring the show to New Castle.'"

"He's a school teacher and has gone to many of these shows - and had a lot of ideas written down. He had been thinking of this, I assuming, for a couple of years. He kept notes about what worked at other shows and what didn't. What vendors did a good job and what was fan friendly. He brought this whole business plan to us, all ready to go."

The teacher gets an A+s for research and presentation. It worked.

"We decided that we were going to try something that we have never done before. So, we found some money. Then we knew that we were going to have to get the rest from sponsorships. Keep in mind we had never done anything like this before," stressed Mallette who proved to be a quick study.

Corporate sponsorship is the key to success and the list of sponsors Mallette rounded up for this event is impressive.

"I got a folder from a friend who does corporate sponsorships for another not-for- profit. She gave me some forms on what certain giving levels would expect in return benefit wise. From those we printed benefit packages for the different levels of sponsorship, took them out and just beat the bushes.

"At the same time we also think that the benefit packages that we worked out were very reasonable for everybody involved."

Many reunion type conventions, such as StarTrek, can come prepackaged. Not so with Mayberry.



Andy Griffin and George Lindsey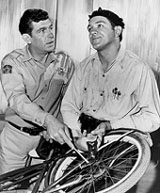 "We had to contact all of the stars individually. It's not like a ready to go package show. You have to go to each star individually. They don't come in a certain package, like some reunion shows, where you buy package A for this money and these stars comes with it," she explained.

As with events involving artists certain things are provided: Transportation, lodging and food. Mallette reported no unusual demands.

"A couple of them might have wanted first class (airplane tickets) and we worked with that. The more popular stars are the more expensive ones, of course."

While there were no outrageous requests Mallette was prepared for the bizarre.

"If somebody had said they wanted a veggie burger that didn't have this vegetable in it - or whatever - we were ready. But they really didn't have any specific demands."



Maggie Peterson speaking at a Mayberry Reunion gathering. Maggie is now a Nevada movie location scout.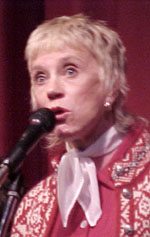 Contracted to appear are: George Lindsey (Goober), Howard Morris (Ernest T. Bass), Betty Lynn (Thelma Lou), Jean Carson (Fun Girl Daphne), James Best (Jim Lindsey-a small guitar playing role, but best known as "Rosco P. Coltrane" on the Dukes of Hazard), a "Barney" impersonator, a "Floyd the Barber" impersonator, "The Dillards" (The Darling Boys-the mute mountain band), and of course their "sister" Maggie Peterson (Charlene Darling), who moved to Nevada and according to officials of the Nevada Film Commission "was contracted by the Nevada Film Commission to do location scouting and permits for movie companies who want to film on location in Nevada. She left that position in 1997 although she is still listed in the Nevada Film Directory as a location scout."

"We have George Lindsey being our title character for this show," Mallette continued about a gentleman whom everyone refers to as adorable.

Even though the festival is sold out Mallette insisted "we do have room for expansion. This thing is we got all of the stars that we could get financially for this show. For example, a Don Knotts would have cost us our whole budget. Of course you want to expand. We want to make it bigger and better for next year."



Don Knotts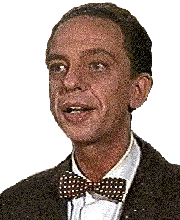 "The hope is maybe we can get a Don Knotts for next year and build a show around him," she said referring to the actor who really created his own role.

In 1959, he was a Tonight Show regular. When the talk show moved to Hollywood Don moved with it to California. He heard that Andy Griffith was doing a new TV series about a small-town sheriff. He called Andy and suggested that the show needed a deputy. A few weeks later, Don got the part of Deputy Barney Fife. Don won the Emmy for Best Supporting Actor five years in a row.

The Andy Griffin Show premiered in 1960 as a spin off from the Danny Thomas Show. It all began when Danny Thomas was stopped for speeding in a small NC town by the fictional character Andy Taylor, Sheriff of the fictional town of Mayberry.

The rest of the story is one of the most enduring and consistently highly rating shows in television history.

The Andy Griffin Show was begun in October 1960 as a situational comedy set in a town of Mayberry. It lasted for 249 episodes that are featured as some of the best comedy writing that television ever produced. Today it is still featured in 100 different markets around the world and is on at least four times per day. One the most amazing facts about the show is that since it started, it has never been off the air.

Mallette is fifty percent of a two person office, the other half being office coordinator Tami Rust.

"This is such a huge event for this office. This has been quite a challenge for us to put on. We've think we've pulled out all of the stops. We've tried very hard to represent the community and our organization."

"Our mission is to provide an economic impact for the community. I think we will do that - even if it is just through restaurants."

Crowd control is not a problem.

"We limited the ticket sales to a size that we could handle. There were weather restraints because the first event is happening in an outdoor facility. It used to be a lumber yard. It's been turned into a corner of the down town area that's been transformed into a beautiful arts garden. It still has a pavilion area where all of the lumber used to be kept. This is the size of a half a football field. And, we're going to have coverings. Ticket sales were limited to 500 just in case any bad weather came in, we could still cover anybody."

"As for the indoor show we are limited to the facility that we have that sits about 1100," she said referring to the Bundy Auditorium. We sold a thousand seats because the sponsors got the rest. This is where the two-and-a-half-hour show will be held where all of the stars are performing. It's large but intimate."

The show is an array of stories, character portrayals, skits and blue-grass music.

"Another thing with regard to ticket sales, we kept in mind out audience," Mallette elaborated. "We can't charge what a Nashville can charge for a show, and Nashville regularly does this type of show there."

"We're only charging $15.00 for Friday and that includes a dinner and celebrity auction. We didn't have senior discounts or children's tickets, just one price.

Friday night events include a Charity Auction and Dinner with the Stars at the Henry County Arts Park. The charity auction, featuring many Mayberry signed memorabilia benefits the Henry County United Fund and the Art Association of Henry County.

There is also live entertainment, a Squad Car Show and an Indiana Artists exhibit at the Art Center.

"It's been a lot of hard work but it's paid off ten fold," Mallette declared. "We haven't bought any advertising. It's all been through press releases. We sent out a bunch of these releases and the next thing we hear we're on Paul Harvey on his noon news report.Who would have guessed? We never fathomed that type of publicity!" she exclaimed.

Mallette agrees that the fall out from 9/11 has influenced people attending these events. "I think so on two different levels. This is a type of show where you can sit down with your children and watch the show. It brings back great memories for those who watched the original episodes back in the 1960's and is entertaining for those who are watching it every day in syndication now. You just love these characters."

"On another end of it, after Sept 11 people aren't willing to travel as much of a distance - more vehicle travel. For example, we have over 80 cities just in Indiana represented. What we found is that the people who were the real die hard fans - who go to these shows wherever they are - were the first to call wanting to make sure they had tickets. And, they bought their tickets within the first week. Those ticket sales were from California, Virginia, New York, Kansas and everywhere else. It was really neat to be bringing all of these people to Indiana."

"Once you have a good thing I think more people will understand it," she said looking towards next year. "That's half the battle - explaining something that is just an idea. I think we might have more sponsors come to us next year."


A YANKEE DOODLE DANDY
George M. Cohan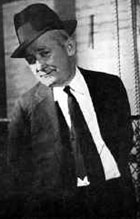 He always insisted he was born on July 4, 1878, even though baptism records say July 3rd. The family, known to always tell the truth, said the clergyman made a mistake, that George M. Cohan was born in Providence, R.I., on the Fourth of July.

No matter. The brash, jaunty songwriter and performer was the proudest exponent of the 4th of July that ever penned a tune.

His parents, Helen and Jeremiah Cohan, were vaudevillians who carried him on stage at the age of four months. Ten years later, George, together with his parents and sister Josephine, were delighting audiences throughout the country as The Four Cohans. Through the 1890's, the Cohans cemented their place as the top four-act in vaudeville, eventually earning the then tremendous sum of $1,000 a week.



The Four Cohans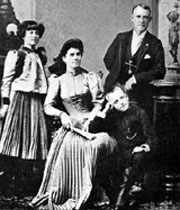 Soon George would show his versatility as a performer, writer and composer of their material, as well as business manager. In 1901 one of their vaudeville acts was expanded into a full-length musical, The Governor's Son, which closed after only 32 performances. It featured The Four Cohans, plus the popular singing comedienne Ethel Levey, who in 1899 had become the first Mrs. George M. Cohan and given birth to their daughter, Georgette, a year later. Following their 1907 divorce, another actress, Agnes Nolan, became the second Mrs. Cohan.

Cohan virtually invented the American musical comedy, penning a series of bright, fast-paced musicals including Little Johnny Jones, Forty-Five Minutes From Broadway and Little Nellie Kelly. Before him, most musicals and comedies were either imported from Europe or based on European concepts. Cohan invented the wise-cracking, fast-talking show which eventually influenced the screwball comedy films of the 1930s and 40s.

When America entered World War I in 1917, it was Cohan's stirring Over There that became a sort of unofficial national anthem, and was later responsible, along with You're a Grand Old Flag, for Cohan receiving a Congressional Medal of Honor from President Roosevelt.

Not long before Cohan's death in 1942, he was portrayed by James Cagney in the Hollywood musical Yankee Doodle Dandy. The movie is considered one of Hollywood's greatest, grandest and slickest musicals. The nostalgic, shamelessly-patriotic, entertaining film also supported the war effort as it paid tribute in its mostly fictional story about a popular Irish/American entertainer and the grand American gentleman of the theatre in the early 20th century.

Cohan took an active role in the planning of the film. Among other things, he required that the film not name any of his wives or children, and that his character not be shown in any love scenes. He also approved the choice of former vaudevillian James Cagney for the starring role.

Yankee Doodle Dandy was first released for its world premiere on Memorial Day, 1942. Further special engagements were also scheduled around the 4th of July to coincide with Cohan's alleged birthdate. But due to Cohan's terminal illness with stomach cancer, the original release date of July 4th was moved up. Cohan passed away quietly on the morning of November 5, 1942.

The movie became the top box-office hit of the year. The black and white film was the first computer-colorized film released by entrepreneur Ted Turner in 1985 again on Cohan's July 4th birthday - naturally!

The timeliness of its release, just after the attack on Pearl Harbor in late 1941, helped the 'propaganda machine' of going to European battlegrounds, contributed to morale-boosting, flag-waving patriotism and love of one's country.



Franklin Roosevelt - the first president portrayed in a movie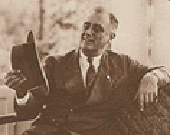 And it was the first time that a living US President - FDR in this case, played by Jack Young - was portrayed in a motion picture.

The film received eight Academy Award nominations and was awarded with three wins: Best Actor (James Cagney), Best Sound Recording (Nathan Levinson), and Best Scoring of a Musical Picture (Ray Heindorf and Heinz Roemheld).

The other five nominations included Best Picture, Best Supporting Actor (Walter Huston), Best Director, Best Original Story (Robert Buckner), and Best Film Editing (George Amy). For his own favorite performance in a film, Cagney became the first actor to receive an Academy Award for a musical performance.

In 1968, Cohan was given another tribute when Joel Grey starred at New York's Palace Theatre in George M!, a panorama of Cohan's life and music which included 29 of his songs. George M! had a book by Tony winner Michael Stewart, and John & Fran Pascal, music and lyrics by George M. Cohan with lyric and musical revisions by Mary Cohan, the first child born to George M. and Agnes Nolan Cohan.

Produced by David Black, Konrad Matthaei & Lorin Price with choreography by Joe Layton, the production opened April 10, 1968 at the Palace Theatre.

The original cast included: Joel Grey, Betty Ann Grove, Jerry Dodge, Jill O'Hara, Bernadette Peters, Jamie Donnelly, Jacqueline Alloway and Loni Ackerman.

Memorials to Cohan include Interstate 195 in Rhode Island was finished in 1962. Known also known as the George M Cohan Memorial Boulevard, it is the main road leading commuters from the East Bay into Providence.

The United States Post Office issued a stamp in his honor.

And, in the early 1960's a statue of George M. Cohan was erected in the very center of Times Square, at the intersection of Broadway and 47th Street where Cohan looks down on the street he so loved and continues to "give my regards to Broadway."



Broadway To Vegas is supported through advertising and donations. Priority consideration is given to interview suggestions, news, press releases, etc from paid supporters. However, no paid supporters control, alter, edit, or in any way manipulate the content of this site. Your donation is appreciated. We accept PAYPAL. Thank you for your interest.


ART AND ABOUT
George Washington (Lansdowne portrait) by Gilbert Stuart, oil on canvas, 1796 National Portrait Gallery, Smithsonian Institution. Acquired as a gift to the nation through the generosity of the Donald W. Reynolds Foundation.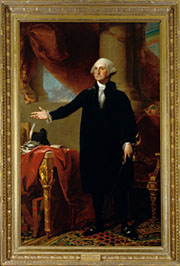 One of the most famous painting of George Washington went on view last Friday in Las Vegas at the Las Vegas Art Museum. (See Broadway To Vegas column of March 18, 2001 )

Gilbert Stuart's portrait is on the second stop of a tour that includes Houston, Los Angeles, Seattle, Minneapolis, Oklahoma City, Little Rock, Arkansas and New York City.

George Washington stands before you in the full-length portrait by Gilbert Stuart. Here is Stuart at his best, painting a Washington for the ages, grand not as a king but as a stalwart representative of democracy. The painting, done in 1796, is known as the Lansdowne Portrait because it was a gift to the Marquis of Lansdowne, an English supporter of American independence, from Senator and Mrs. William Bingham of Pennsylvania.

Many of the objects in the painting never really existed, but were chosen by the artist to convey specific ideas to viewers.

"He is surrounded with allegorical emblems of his public life in the service of his country, which are highly illustrative of the great and tremendous storms which have frequently prevailed. These storms have abated, and the appearance of the rainbow is introduced in the background as a sign." Advertisement for the first exhibition of the Lansdowne portrait in 1798.


SWEET CHARITY


BROADWAY ROCKS FOR THE ARTS featuring Broadway stars - Terrence Mann, Lauren Kennedy, Deborah Gibson, Alice Ripley, Anthony Rapp and Daphne Rubin-Vega. They'll be singing their favorite songs from Broadway musicals they have starred in including Rent, Rocky Horror Show, Scarlet Pimpernel, Beauty and the Beast, and original rock tunes. Featuring songs from Romeo and Juliet, the Musical

The concert will be recorded for possible broadcast on local PBS stations and/or CD sales to benefit the arts.

The Carolina Arts Festival, a non profit corporation, boasts Terrance Mann as its artistic director. Even though Mann is currently performing in The West End Horror at the Bay Street Theatre through July 7, he will somehow work it out and is confirmed to appear at the Carolina Rocks Festival July 3 and 4 at the Amphitheatre at Regency Park in Cary, North Carolina


OTHER PEOPLE'S MONEY


MORNING WORSHIP PAYS OFF each Sunday in May through November, the Louise Mandrell Theater in Pigeon Forge, Tennessee hosts a Prayer and Praise service at 8:15 am. Louise' daughter Nicole, along with her friend Barry Gibbs, created the service to meet the needs of the tourists visiting the Smoky Mountains. It is open to the public free of charge and everyone is encouraged to Come As You Are. This nondenominational time is full of music and testimony from special guests - and chances are, your "greeter" will be none other than Louise Mandrell. Donations given for videos of the services have added up and Louise handed over a check for $13,000 to the Smoky Mountain Children's Home. The Mountain Press praised Mandrell writing "The money generated could have easily gone to the theater's coffers, but, as usual, Mandrell has found a way to give back to the community."


INSTRUMENTS UP


The multicultural Youth Orchestra of the Americas, this summer brings together 105 of the best musicians in the Americas from ages 13 to 25 for study and performances in 10 cities across North and South America, officially begins July 7 with a three-week residency at Boston's New England Conservatory of Music and concludes Aug. 16 with a concert in Caracas, Venezuela.

The orchestra performs July 30 at Wolf Trap in Vienna with guest artist cellist Yo-Yo Ma and conductors Leonard Slatkin and Benjamin Zander, conductor of the Boston Philharmonic, who is lending his talents as teacher and conductor for the youth orchestra.

Tenor Placido Domingo serves as artistic adviser and an arm of Deutsche Bank is underwriter of the project which comes to about $10,000 per student.



THE HOLLYWOOD BOWL HALL OF FAME has some new members. On June 28 Grammy and Emmy Award-winning soprano Kathleen Battle, Tony Award-winning actress/singer Bernadette Peters, and Academy Award-winning songwriter Randy Newman were inducted at the 3rd annual Hollywood Bowl Hall of Fame Concert Gala, which opened the 81st season at the world-famous venue.

Music Director Esa-Pekka Salonen led the Los Angeles Philharmonic in its first appearance at the festive celebration, with performances by the honorees and appearances by other celebrity artists in a program complete with fireworks.

Ms. Battle, Mr. Newman, and Ms. Peters join the distinguished company of John Williams, Garth Brooks, Marilyn Horne, Monty Python, Stevie Wonder, Bonnie Raitt and John Raitt, who were previously inducted into the Hall of Fame. "Each year, the Hollywood Bowl Hall of Fame pays tribute to exceptional Academy Award winner Joel Grey inducted fellow performer and long-time friend Bernadette Peters. Battle was inducted by Janet Jackson, Newman by director John Lasseter and Harrison by Billy Preston.

The gala evening benefited Music Matters, the children's music education programs of the Los Angeles Philharmonic Association, serving more than 85,000 young people every year.

JORDAN GOULET

Taken a few years ago this Goulet family photo shows Robert Goulet giving Jordan a ride on his shoulders while mother Nikki looks on.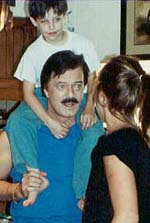 the grandson of Robert Goulet, who is on tour starring in South Pacific, is following in the family footsteps.

The Las Vegas Chaparral student recently received a Cappies. Goulet took home the comic actor in a play award for The Boys Next Door.

Jordan's mother is singer/actress Nikki Goulet whose credits include; musicals, films and roles on the soaps Ryan's Hope, Search for Tomorrow, As the World Turns and originating the role of Dr. Meredith Reade in Guiding Light.

The entire family is bursting with pride over Jordan.

Robert Goulet's wife, Vera, told Broadway To Vegas "He is a very talented young man."

The Cappies, a national high school theater critics and awards program, is designed to foster a supportive theater community throughout the school district. This is the first year Las Vegas has participate in the Cappies program.



LEONCE & LENA

Georg Buchner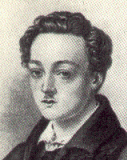 by Georg Buchner is billed as "arguably the most beautiful love story ever written - certainly the most honest." That's saying a lot.

Written in 1836, Leonce & Lena, is a sensually romantic comedy running the epic of emotions that explode constantly during a relationship that unsettles the universe with its power and promise. Leonce is a prince, Lena is a princess. He is a child of the sun and its energy. Night is her natural hour. They are the yin and the yang of sexual tension and sensuous combustion. It is a play about the pyrotechnics of the heart. It is also a comedy of urges. The promo material reminds the reader that the play was written by a nineteen-year-old man.

But, not just any teen-ager.



Lenard Petit directs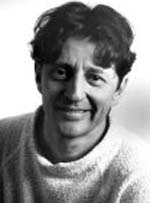 Born October 17, 1813 in the Grand Duchy of Hesse-Darmstadt Georg Buchner was educated in a private school and at Darmstadt Gymnasium. His father, a doctor in the service of the Grand Duke, did not approve of Georg's literary endeavors so he encouraged the boy to focus on other, more scientific pursuits. As a young man, Georg studied zoology and comparative anatomy in Strassburg where he first came into contact with a group of politically radical students. There, he secretly became engaged to Minna Jaegle, the daughter of the pastor with whom he was lodging.

Thus the inspiration for his writings

After returning to Hesse to continue his studies at the University of Giessen, Buchner suffered an attack of meningitis. Having been influenced by the radical students with whom he associated in Strassburg, he decided to help found the revolutionary Society of Human Rights.

During a period of five weeks in 1835, Buchner secretly wrote Danton's Death, a tragedy depicting the activist Danton's disillusionment with the French Revolution. In March of that year, he fled to Strassburg to avoid arrest and never returned to Germany or engaged in political activities again.



Sabina Head, Peter Matic, and Nicholas Olzcarek from a German production of Leonce and Lena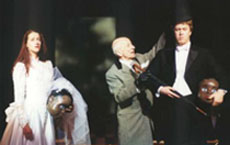 In 1836, he wrote a romantic comedy entitled Leonce and Lena for a literary competition, but he submitted it too late and it was returned unread. Constructed within a comic, fairy-tale framework, the play takes on serious issues, investigating the limits placed on human freedom by social and moral conventions.

That same year, he probably began work on his unfinished masterpiece Woyzeck which tells the story of a Slavic soldier who, persecuted by his Prussian superiors, finally determines to take his own life and murder the wife who has betrayed him. The play is most likely based on a real incident as there are records of a barber named Woyzeck who was tried and sentenced to death for murder in the 1820s. Years after Buchner's death, the play would be turned into an opera by modernist Allan Berg.

His philosophy of character betrays his own struggles coming of age in Germany during the revolutionary rumblings of the 1830s and his inability to achieve literary success during his short lifetime. "Individuals," he wrote, "are so much surf on a wave, greatness the sheerest accident, the strength of genius a puppet play--a child's struggle against an iron law."



Musical Scoring by Dead Can Dance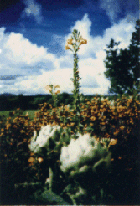 On February 19, 1837, just as Woyzeck was nearing completion, Buchner died of Typhus after a 17 day battle with the illness. He was not yet twenty-four years old. It would be almost 60 years before the first of Buchner's plays Leonce and Lena was performed before a German audience--and almost 100 years before his plays were translated into English. Today, he is considered a forerunner of both naturalism and expressionism.

Amphibian Productions, a heavily endowed production company, based in Fort Worth, Texas, has chosen Leonce & Lena as their first major New York production.

The play is being musically scored by Warner Bros. recording artists Dead Can Dance. The costumes are by Laura Anderson Barbata, the scenery is by Kathleen Anderson Milne and the lighting is by Chad Jung. Lenar Petit is directing the event which has been translated from the German by Michael Hamburger.

Leonce & Lena opens at The Connelly Theatre in New York City on July 11 with previews beginning on July 4.

WEST SIDE STORY the national tour, performs in Las Vegas at the Aladdin Hotel July 2-7.

PROOF the Tony and Pulitzer winning drama by David Auburn welcomes Anne Heche in the role of Catherine. She will make her Broadway debut in the part Tuesday at the Walter Kerr Theater.

ALWALYS .. PATSY CLINE created by Ted Swindley is based on a biography of Cline by Ellis Nassour starring Sally Struthers as Louise, the role she had when the production played Las Vegas. Christa Jackson is cast as country singer Cline. Sharon Rosen directs the July 9-Aug. 25 production at The Laguna Playhouse in Laguna Beach, California.

SING ALONG SOUND OF MUSIC that delightful interactive take on the stage and film classic (see Broadway To Vegas column of August 26, 2001 ) will have Kathy Najimy explaining the interactive package that everyone receives, leading a vocal warm up, introducing a comprehensive list of shouted comments and gestures and judging the costume contest. July 6 at The Hollywood Bowl.

THE PRODUCERS welcome Sam Harris who assumes the role of Carmen Ghia on July 2 for a four month turn. Harris replaces Roger Bart, who heads to Los Angeles to join a new sitcom, Bram and Alice. The Producers plays the St. James Theatre NYC.

QUARTET by Ronald Harwood has its United States premiere at the Berkshire Theatre Festival. July 9-27. The production stars Kaye Ballard, Paul Hecht, Robert Vaughn and Elizabeth Seal who took home the 1961 Tony award for her role in Irma La Douce, last appeared on Broadway in a 1983 revival of The Corn Is Green. They portray the play's four retired opera singers, who now reside in an upscale managed care facility in Britain. The four characters once starred in a famous production of Verdi's Rigoletto. When the their famous, but ancient, recording of Rigoletto is reissued, the retired foursome is confronted with the remains of their vivid pasts. Proving you can never be too old for an identity crisis, their reaction is a moonlight serenade about art, age, love and acceptance. When the voices fade, can the music go on?

Vivian Matalon directs.

Preview July 9, with the official opening on July 10 performances through July 27. Stockbridge, Mass.


WHO'S WHERE


KAREN AKERS performs this July 4 weekend as part of the Desisto Cabaret Series in Stockbridge, MA.

BETTY BUCKLEY July 7 at the Lensic Performing Arts Center in Santa Fe, NM.

BARBARA COOK July 5 at the Westhampton Beach Performing Arts in Long Island.

BERNADETTE PETERS July 2 at the Interlochen Center in Interlochen, MI.

MANNHEIM STEAMROLLER performs July 2 at Fiddler's Green, Denver.

USHER entertains Thursday in Selma, Texas at the Verizon Wireless Amphitheatre. On Friday the show moves to Dallas at the Smirnoff Music Centre. On Saturday the engagement takes place in Houston at the Compaq Center.

MARTINA McBRIDE center stage July 4 at the Greely Stampede in Greely, Colorado.

EMMY LOU HARRIS in the spotlight Tuesday July 4 in Greely, CO.

TONY DANZA on Saturday takes the act to Monticello, New York for a performance Kutshers Country Club. Next Sunday the delightful entertainer is on stage in Marlton, New Jersey at the Lenape Reg Performing Arts Center.

SMOKEY ROBINSON center stage Thursday in St. Louis, Missouri at Fair Saint Louis. On Friday the singer begins a two nighter at Caesars Tahoe at Lake Tahoe, Nevada.

PETER FRAMPTON performs July 1 in Livermore, California as part of Wente Concerts at the Vineward. On Thursday the show is in Pennsauken, New Jersey at Cooper River Park. On Friday a two night gig begins at the Mohegan Sun Casino in Uncasville, CT.

JEWEL in the spotlight tonight in Columbus, Ohio at the PromoWest Pavilion. On Tuesday the engagement moves to Milwaukee, Wisconsin at Summerfest. On Wednesday the show is in Rochester Hills, Minnesota at MeadowBrook Music Festival. Friday finds the performer in Interlochen, Minnesota at the Kresge Auditorium. She closes out the week Saturday in Toledo, Ohio at the Zoo Amphitheatre.

SALT LAKE CITY INTERNATIONAL JAZZ FESTIVAL will feature the Pete Escovedo Orchestra, with percussionist Shelia E. Also on tap are swing band Big Bad Voodoo Daddy, the jazz fusion of the Dave Weckl Band, the Dixieland sound of the Great Basin Street Band, JAM Big Band, with emcee Larry King and Maureen McGovern. Friday, July 5, to Sunday, July 7 in Salt Laker City, UT.

SCOTT SCHECHTER will discuss the release of his book Judy Garland- The Day-by-Day Chronicle of a Legend with David Kenney on Kenny's Everything Old is New Again radio show that will celebrate what would have been Garland's 80th birthday by presenting Kenny's 24th annual all Judy Garland Broadway.Sunday 9-11 PM(EST) over WBAI 99.5 FM and on the Internet at www.2600.com/offthehook/hot2.ram


FINAL OVATION


JOHN ENTWISTLE October 9, 1944- June 27, 2002 the bass player and founding member of the British rock band The Who, died in Las Vegas Thursday at age 57, just one day before the group was set to begin a North American tour in the city.

Entwistle, affectionately known as "Ox," died in his room at the Hard Rock Hotel and Casino, said coroner Ron Flud. Although an autopsy took place, his death appeared to be of natural causes with no immediate evidence of drugs.

Who drummer Keith Moon died of a drug overdose in 1978.

Entwistle was on medication for a heart condition, according to Steve Luongo, the drummer in another Entwistle band for the past 15 years.

The musician/artist had arrived a day earlier than his band mates Pete Townshend and Roger Daltrey in order to host a traveling exhibit of his Who inspired art Thursday and Friday at Grammy's Art of Music Gallery in The Aladdin Desert Passage Shops.

His art was also scheduled to be displayed July 5 at the San Francisco Art Exchange; in Boston at a not yet set date and place; on August 2 and 3 at the Art of Music in Hackensack, NJ; August 22 at Fame in Chicago, and August 29 in New York City.

The group was scheduled to play at the Hard Rock Hotel-Casino on Friday, the first date of a three-month, nationwide tour. The Vegas show was canceled.



Eyes Wide Shut was one of John's newest works. It is a drastic departure from his usual whimsical caricature approach. Eyes Wide Shut pays tribute to Jimi Hendrix, Jimmy Page, Eric Clapton and Peter Townshend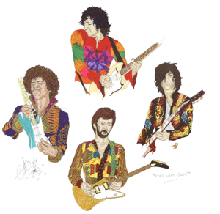 Last night's Anaheim date was also canceled. The next stop on the tour tomorrow (Monday) at the Hollywood Bowl in Los Angeles was an off and on again situation. Immediately after Entwhisle's death was announced, the Bowl's website posted that their date has been canceled. A few hours later a new posting stated "The Who have decided to continue with the tour. This Monday night's concert will take place as scheduled, therefore no refunds will be available."

Officials say the tour remains on schedule with veteran musician Pino Palladin taking over for Entwistle. A Vegas make up date will be arranged.

Entwistle, who was born in the London suburb of Chiswick, joined Daltrey in a forerunner of The Who in the early 1960s while working as a tax clerk. The band ultimately took shape in 1964 and made an immediate impression with its stylings and its expensive habit of trashing all its stage equipment after each set.

Entwistle was the only member of the band with formal musical training. He was among the first in rock to experiment with the six-and eight-string bass. The Who made 1969's groundbreaking rock opera, Tommy, about a deaf, dumb and blind pinball wizard. The album was turned into a film starring Ann-Margret in 1975 and later into a Broadway show.

The Who have sold 18 million albums, according to the Recording Industry Association of America. They have had 14 gold albums, 10 platinum and five multiplatinum.

At the Hard Rock Hotel a make-shift memorial was started by fans leaving flowers and notes. Fans, including Matt Damon, passed by paying their respects.The casino played the band's songs, and the hotel changed its marquee from a concert promotion to a memorial reading, "John Entwistle. 1944-2002. You will be missed by all." The Hotel dimmed their lights at the time the concert would have started.

"The Ox has left the building we've lost another great friend," bandmates Pete Townshend and Roger Daltrey wrote on Townshend's Web site.

ROSEMARY CLOONEY

Rosemary Clooney last performed in Las Vegas a year ago on Mother' Day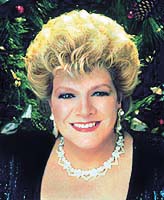 74, died shortly after 6 p.m. Saturday June 29, at her Beverly Hills home surrounded by her family, her publicist said. The singer/actress had surgery for lung cancer last January. A few days ago it was revealed that she was at home battling a recurrence of the disease.

She last performed in Las Vegas on Mother's Day a year ago. ( See Broadway To Vegas column of May 13, 2001 ) and ( See Broadway To Vegas column of May 28, 2000 )

Clooney soared to fame with her 1951 record of Come on-a My House." The mega hit gave Rosemary her first royalty check in the amount of $130,000. She went on to star in television and films.



ROSEMARY CLOONEY first starred in Las Vegas at the Thunderbird Hotel in 1951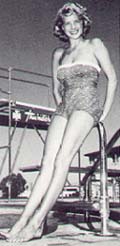 Born in Maysville, Ky., on May 23, 1928, Rosemary Clooney started singing with her younger sister, Betty, on WLW radio in Cincinnati in 1945. Their salary: $20 each.

She starred in four Paramount The Stars Are Singing, Here Come the Girls, with Bob Hope, a Western spoof Red Garters, and White Christmas, with Bing Crosby, Vera Ellen and Danny Kaye.

In 1953 she married Jose Ferrer and had five children. The marriage ended in divorce. She suffered a nervous breakdown, recovered and penned a book This for Remembrance.

In November, 1997 she married her longtime love Dante DiPaolo, at St. Patrick's Church in Maysville, Ky. In addition to her husband, children and grandchildren, she is survived by numerous relatives including nephew George Clooney and brother Nick Clooney.













Next Column: July 7, 2002
Copyright: June 30, 2002. All Rights Reserved. Reviews, Interviews, Commentary, Original Photographs or Graphics from any Broadway To Vegas (TM) columns may not be published, broadcast, rewritten, utilized as leads, or used in any manner without permission, compensation and/or credit.
Link to Main Page
---
Laura Deni



U.S. Postal Address: Post Office Box 60538, Las Vegas, NV 89160
CLICK HERE FOR COMMENT SECTION