! >
Broadway To Vegas
  
  REVIEWS  INTERVIEWS COMMENTARY NEWS

| | |
| --- | --- |
| | |
NATIONWIDE READING OF SINCLAIR LEWIS' IT CAN'T HAPPEN HERE - - THE FIRST ACTRESSES EXHIBITION - - SPIDER-MAN TURN OFF THE DARK REWARDS COSTUMED KIDS - - PAULA PRENTISS AND RICHARD BENJAMIN CELEBRATE GOLDEN WEDDING ANNIVERSARY - - PRINCE HARRY MAKES FASHION STATEMENT & PRINCESS BEATRICE SEES SHOWS IN LAS VEGAS - - NEW SOKA PERFORMING ARTS CENTER - - YALE ACQUIRES O'NEILL SUICIDE PLAY - - PLACIDO DOMINGO CELEBRATION - - DONATE . . . Scroll Down



NATIONWIDE READING OF SINCLAIR LEWIS' IT CAN'T HAPPEN HERE - 75th ANNIVERSARY OF HIS WARNING
Original Cleveland program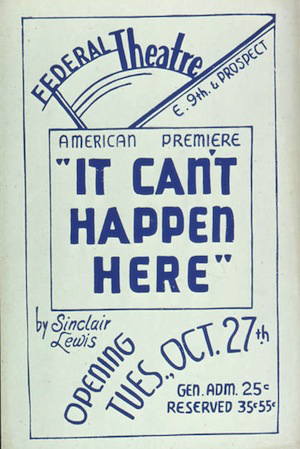 A nationwide theatrical reading this week will celebrate the 75th anniversary of the Federal Theatre's production of It Can't Happen Here by Sinclair Lewis and John C. Moffitt.

It Can't Happen Here is a semi-satirical American political novel published in 1935. It describes the rise of a populist politician who calls his movement "patriotic" and creates his own militia (the Minute Men or "MM", paralleling Hitler's "SS") and takes unconstitutional power after winning election - mirroring what Hitler was doing in Germany at the time of writing. Its plot centers around the good people of the United States, in dire economic straits, electing an attractive, populist senator as President of the United States, who immediately begins a number of social programs - newspapers are closed and unions are centralized by the federal government. The entire story is told from the perspective of a small town, and how these changes affect the citizens there, as newspaperman Doremus Jessup realizes what is happening, and his subsequent struggle against the fascist regime of President Berzelius "Buzz" Windrip.

On October 27, 1936, the play It Can't Happen Here opened in 22 theaters in 18 cities across the country. The play wound up playing a total of 260 weeks in theaters nationwide. It was seen by more that 316,000 people.

The Federal Theatre Project, established under the Works Progress Administration (WPA), was the largest and most ambitious effort mounted by the Federal Government to organize and produce theatre events.

The idea for dramatizing Lewis' best selling book came from Francis Bosworth, Director of the Play Bureau. William Farnsworth, the Washington Federal Theater One deputy then suggested that it open in theatres across the country on the same night as a way to celebrate the first year anniversary of the Federal Theatre.

Each theater did their own take on it. "The Birmingham production did the show as a political rally. The Yiddish productions played off of what was happening in Europe. The "Negro" production in Seattle and the Spanish production in Tampa focused on the effects of a white dictatorship on minorities," according to the official site.

The Cleveland production was adapted to take place in central Ohio, with references to Akron and Canton. It Can't Happen Here opened on October 27, 1936 in Cleveland at the Carter Theatre. The run was so successful it was sold out for three weeks and only closed because a children's puppet show was scheduled to take its place in December.

Hallie Flanagan who was the director of the Federal Theatre Project, said this about the play:

"We want to do It Can't Happen Here because it is a play by one of our most distinguished American writers. We want to do it because it is about American life today, based on a passionate belief in American democracy. The play says that when dictatorship comes to threaten such a democracy, it comes in an apparently harmless guise, with parades and promises; but that when such dictatorship arrives, the promises are not kept and the parade grounds become encampments."

"We want to do It Can't Happen Here because, like Doremus Jessup (the novel's newspaperman and hero) and his creator, Sinclair Lewis, we, as American citizens and as workers in a theatre sponsored by the government of the United States, should like to do what we can to keep alive the 'free, inquiring, critical spirit' which is the center and core of a democracy."



A 1937 musical by Marc Blitzstein. Originally a part of the Federal Theatre Project, it was directed by Orson Welles, and produced by John Houseman. The show was recorded and released on seven 78-rpm discs in 1938, making it the first cast album recording.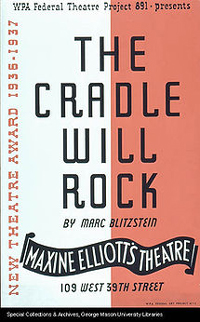 Unfortunately, few actors, writers, designers and allied artists working in the theater today know about The Federal Theater Project which was part of the WPA and employed theater workers, circus performers, cabaret and vaudeville acts.

People who've seen Tim Robbins' 1999 movie The Cradle Will Rock were introduced to that incredible time when Uncle Sam became the greatest producer of plays in the United States and there was for a fleeting moment a National Theater administered by the brilliant and indefatigable Hallie Flanagan.

It Can't Happen Here is currently being read all across the country.

The reading in Cleveland is significant because The Cleveland Theatre was one of the original 22.

The Cleveland presentation, directed by David Hansen, will feature actors from throughout Northeast Ohio. The cast includes Mark Anthony, George Brant, Elisa Hanna, Myles Byrd, Kevin Joseph Kelly, Tim Keo, Laura Kepley, Hester Lewellen, Michael Mauldin, Brian McNally, Brian Pedaci and Beth Wood.

Most of the readings will take place on Monday, October 24, to allow more theatres to participate, since Mondays are dark nights in many theatres. There will be readings in Chicago, Los Angeles, San Francisco, Seattle, Hollywood, New York, Louisville, Cleveland, Syracuse, Kansas City, Reno, Milwaukee, Tucson, Canton, MI and numerous other cities.

The 2011 national reading project was initiated by Darryl Henriques, formerly of the San Francisco Mime Troupe, and is co-sponsored by the SFMT and Dell'Arte International.

A spot-check of the participants include:

The Dell'Arte Company in Blue Lake, CA - Their reading features a cast composed of: Dell'Arte's Michael Fields and Joan Schirle, along with actors Lynne Wells, Jackie Dandeneau, Marjorie Armstrong, Dell'Arte Company and Blue Lake community members. Schirle directs the cast of fifteen in the reading.

The Brüka Theatre in Reno, NV - Mary Bennett, Brüka's Producing Artistic Director - directs the reading with well-know local actors and community members in the cast of 15.

The Blank Theatre in Hollywood - Directed by Warren Davis. Starring Mark Arnold, Jesse Einstein, Gene Gabriel, Maurice Godin, Thea Gill, Jack Laufer, Peter Van Norden, Jim Ortlieb, Irene Roseen, Jeff Witzke.

Other venues are staging their readings this week, but not on Monday. Antaeus Theatre in North Hollywood will present their reading on Wednesday, October 26. Directed by Gigi Birmingham, the cast includes: John Achorn, Daniel Blinkoff, Avery Clyde, Kevin Daniels, Jeff Doba, Robert Goldsby, Arye Gross, Shannon Holt, Adrian Latourelle, William Mitchell, Angela Paton, Nicholas Podany, Joseph Ruskin, James Sutorius, Jason Thomas, and the voice of Dakin Matthews.

Locust Productions, Kirkwood Theatre in Des Moines, IA will have a reading which also takes place on Wednesday.



Broadway To Vegas is supported through advertising and donations. Priority consideration is given to interview suggestions, news, press releases, etc from paid supporters. However, no paid supporters control, alter, edit, or in any way manipulate the content of this site. Your donation is appreciated. We accept PAYPAL. Thank you for your interest.



ART AND ABOUT


THE FIRST ACTRESSES

Helen Mirren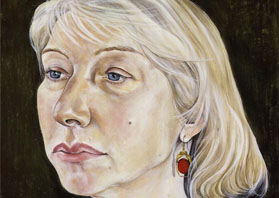 Nell Gwen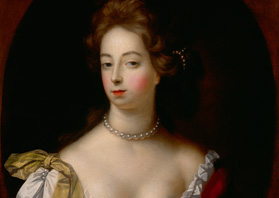 presents a vivid spectacle of femininity, fashion and theatricality in seventeenth and eighteenth-century Britain.

Taking centre stage are the intriguing and notorious female performers of the period whose lives outside of the theatre ranged from royal mistresses to admired writers and businesswomen. The exhibition reveals the many ways in which these early celebrities used portraiture to enhance their reputations, deflect scandal and create their professional identities.

Featuring famous masterpieces alongside works that are on show for the first time, the fascinating stories of actresses such as Nell Gwyn, Kitty Clive, Hester Booth, Lavinia Fenton, Elizabeth Linley, Sarah Siddons, Mary Robinson and Dorothy Jordan will be explored through portraits by the leading artists of the period including Joshua Reynolds, Thomas Gainsborough, John Hoppner and James Gillray.

To complement The First Actresses, a display titled The Actress Now showcases portraits of contemporary actresses from the Gallery's Collection. Including paintings of Dame Judi Dench and Dame Helen Mirren, and photographs of Vanessa Redgrave and newcomer Anna Popplewell, the display highlights the talent and achievement of British women currently performing in theatre, television and film, all of whom owe a debt to the pioneering first actresses.

The exhibit opened last Thursday and is on display through January 8, 2012 at the National Portrait Gallery in London.

GATHER UP THE FRAGMENTS: THE ANDREWS SHAKER COLLECTION

Oval Boxes, Mount Lebanon, NY and Canterbury, NH, circa 1840. Andrews Collection, Hancock Shaker. Photo by Michael Fredericks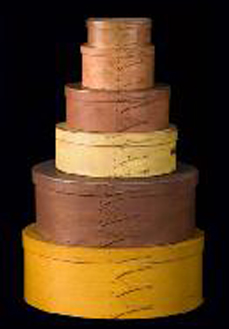 - "Gather up the fragments that remain, that nothing be lost." John 6:12 -

This exhibition tells the story of the first and most avid collectors of the Shaker art, Edward Deming Andrews and his wife, Faith Young Andrews. Composed of more than 200 objects the exhibition will feature Shaker furniture, printed works, visual art, tools, textiles, and small craft items collected over four decades from the Andrews collection.

The most comprehensive collection of Shaker materials ever assembled, the exhibition will provide insight into the Andrews's complex role as pioneers in the field of Shaker studies.

Organized by the Hancock Shaker Village in Pittsfield, Massachusetts, this exhibition will examine the full scope of the Andrews' involvement with Shakerism - as scholars, collectors, and dealers.

From the 1920s through the 1960s, the Andrews actively pursued Shaker objects, collecting mainly from the Shakers themselves. Through careful documentation and scholarship the couple illuminated these materials, and their collection has bequeathed to future generations the most comprehensive body of evidence on the culture of the United States of Believers.

The Collection became the lifetime passion of the Andrews who were struck by the beauty of the objects in a Shaker kitchen they chanced to visit in 1923. From the 1920s through the 1960s, the Andrews actively pursued Shaker objects, gathering pieces from the Shakers themselves, all at a time when the art and artifacts of the Shakers were not considered to be serious art. They produced numerous pioneering publications that examined many facets of Shaker life, and in effect launched the field of Shaker studies. Edward Andrews died in 1964, and his wife, Faith, died in 1990 in Pittsfield, Massachusetts, where she was born.

Gather Up the Fragments will feature the work of Shaker communities in Connecticut, New York, Massachusetts, and New Hampshire and includes loans from private collections. Specific objects, particularly those whose acquisition was documented by Faith Andrews in her book Fruits of the Shaker Tree of Life, will be exhibited in the context of their addition to the Andrews Collection.

On view October 27, 2011 through February 5, 2012, at the Portland Museum of Art in Portland, Maine.

For those intrigued by Shaker Furniture, also see Broadway To Vegas column of August 10, 2008


SPIDER-MAN TURN OFF THE DARK TREATS COSTUMED KIDS


Producers of Broadway's Spider-Man Turn Off the Dark have gotten into the spirit of Halloween by staging a special ticket giveaway for Spider-Man costumed kids.

We've all had the too old to go trick-or-tricking show up wearing a costume, carrying a pillow sack as a treat bag, wanting a free bite size candy bar.

In the Spider-Man dole out, it's enough to make you wish you could fit into a costume designed for a 10-year old.

At both the 1:30 PM and 7:30 PM performances on Oct. 26, the first 100 people at the Foxwoods Theatre box office one hour prior to curtain can get one child's ticket free with the purchase of one full-price adult ticket when the child (age 4-15) is wearing a full Spider-Man costume. As an added incentive, all children in costume at the matinee performance will also be invited to meet Spider-Man and take a photo with him immediately following the performance.

This offer is available on a first-come, first-served basis. Additional allocations may be offered based on availability. The free kid's ticket is redeemable for ages 4-15 only with purchase of an adult ticket at the $149.50 price level.

Costumes may be homemade or store-bought but must be a head-to-toe resemblance of Spider-Man. "Management and/or box office staff has the right to determine eligibility of the costume," according to a press statement.


SWEET CHARITY


A HALLOWEEN THRILLER

Chita Rivera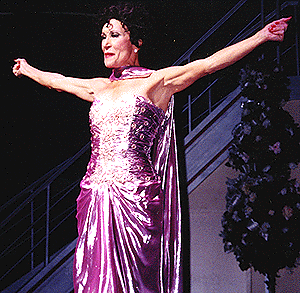 A Dance Celebration of Ghosts, Ghouls, Vampires & Wilis, - Career Transition For Dancers' 26th Anniversary Jubilee takes place Monday, October 31, 2011 at New York City Center. It will be followed by a Masquerade Supper with the Stars at the Grand Ballroom at the Hilton New York.

Chita Rivera will host this one-night-only entertainment extravaganza for kids and adults of all ages.

There will be performances from artists from American Repertory Ballet, Carolina Ballet, Houston Ballet, Les Ballets de Trockadero Monte Carlo, Mark Stuart Dance Theatre, MOMIX, National Dance Institute, New York City Ballet, The New York Song & Dance Company and Peter Pucci Plus Dancers.

This event will also feature appearances by Tony Award Winners Bebe Neuwirth, Natalia Makarova, Donna McKechnie; as well as Carmen DeLavallade, Judith Jamison, Lypsinka and Noah Racey. Plus special invited guest NE-YO.

The 2011 Rolex Dance Award will be presented to Nigel Lythgoe, co-creator/executive producer of So You Think You Can Dance and Executive Producer of American Idol.

Career Transition For Dancers Awards for Outstanding Contributions to the World of Dance will be presented to Victor Elmaleh; Nancy MacMillan; Michele Riggi; and the National Museum of Dance.

The 26th Anniversary Chairs are Michele Herbert, Anka K. Palitz and Stewart Wicht; Gala Chairs are: Victor Elmaleh, Darlene & Brian Heidtke, Nancy & Duncan MacMillian, Michele & Ronald Riggi. The Dinner Chair is Janice Becker; Auction Chair is Ann Van Ness; and the Journal Chair is Craig Dix.

Vice Chairs are Alexander J. Dubé, Mercedes Ellington, Vicki & Christopher Kellogg, Christina Rose, Nicole Sexton and Irene Shen. Honorary Chairs are Robert Battle, Jacques d'Amboise, Marcelo Gomes, Cynthia Gregory, Gelsey Kirkland, Darci Kistler, Angela Lansbury, Natalia Markarova, Peter Martins, Donna McKechnie, Liza Minnelli, Jerry Mitchell, Bebe Neuwirth, Sono Osato, David Parsons, Ann Reinking, Chita Rivera, Desmond Richardson, Tommy Tune, Christopher Wheeldon & Karen Ziemba.

CARRIE FISHER

Carrie Fisher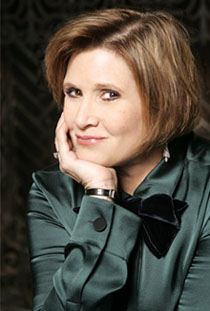 will be honored during a black-tie gala on Thursday, November 3, 2011 at Cipriani 42nd Street in NYC to benefit Silver Hill Hospital. Emmy-nominated Fisher, author, award winning actress and former patient of Silver Hill will be celebrated for her advocacy work on behalf of mental illness.

Michael Cominotto and Dennis Basso, who inspired the first gala event in 2010, will serve as honorary co-chairs for 2011. Last year, through their generous efforts, $1.3 million was raised for scholarships for adolescents and young adults needing financial aid to fund residential care at the hospital. Net proceeds this year will again be dedicated to scholarship support for residential treatment at Silver Hill, but the focus is being expanded to include patients of all ages.

Joining Michael and Dennis as co-chairs are Sig Ackerman, M.D., President and Medical Director of Silver Hill & Cecelia McCarton, M.D., Carlos & Rosemary Ferrer, Todd Hollander & Natalia Bulgari, and Peter & Beverly Orthwein. Vice-chairs include Dori Cooperman, Pamela Fiori, Janine and Larry Haynes, Michelle Herbert, Francine LeFrak, Mark Locks, Lance Lundberg, and Chris Meigher, Elizabeth van Merkensteijn, Sheila Nevins, David & Jieun Wax, Lynne Wheat and Bettina Zilkha. The Young Professionals Committee includes Kate Gibson, Jaime Gleicher, Anne Kiely and MacLean Pilsbury.

The evening will include dinner, dancing, and a live auction.


NEW SOKA PERFORMING ARTS CENTER OPENS IN CALIFORNIA
Soka Performing Arts Center. Photo: Soka University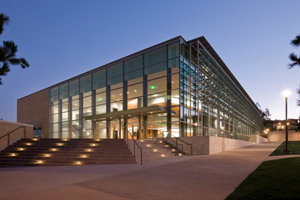 Orange County, California is noted for Disneyland, Knott's Berry Farm, the Honda Center, Southern California's premier entertainment and sports venue - and home to the Anaheim Ducks, the 3,000 seat Segerstrom Center's Renee and Henry Segerstrom Concert Hall, great weather and beautiful beaches. What is didn't have was a 1,000 seat performing arts venue. Now it has.

The 1,034-seat, $73 million Soka Performing Arts Center is located on the campus of the affluent Soka University of American, which is affiliated with Soka Gakkai, a Japanese Buddhist movement established in 1930.

Designed by Zimmer Gunsul Frasca Architects; the exterior is of plaster, travertine, aluminum and glass. Among its interior features are a stage made of white Alaskan cedar, chosen for its acoustical properties, and seating behind the stage. The Soka Performing Arts Center features world-class acoustics designed by Yasuhisa Toyota, designer of noted performance venues like the Walt Disney Concert Hall in Los Angeles and the Suntory Hall in Tokyo. In addition, the adjacent Nelson Mandela Hall features a new 180 seat black box theater and dance studio.

After 19 successful years with the Ruth B. Shannon Center for the Performing Arts at Whittier College, David Palmer is the new General Manager.

He tested the acoustics with a rehearsal by the Pacific Symphony in front of an audience of all of the construction workers who put the place together.

Soka University is a private, four-year liberal arts college and graduate school located on 103-acres overlooking a wilderness park in Aliso Viejo, CA. Soka University is founded upon the Buddhist principles of peace, human rights and the sanctity of life and is open to top students of all nationalities and beliefs. About half of SUA's students come from the US and half from more than 40 other countries. SUA offers free tuition to eligible admitted students whose annual earned family income is $60,000 or less.

The venue will host concert and dance performances, as well as plays and musicals.


MOVE OVER KATE - HARRY MAKES A FASHION STATEMENT - WHILE PRINCESS BEATRICE VISITS LAS VEGAS
Princess Beatrice, Dave Clark and O gymnast Terry Bartlett, a Brit, from Southampton. Photo: Bellagio.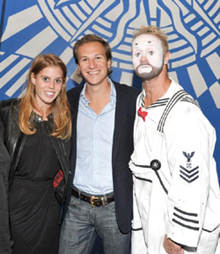 First there was Princess Beatrice in that Philip Treacy TV antenna/pretzel shaped hat at the wedding of her cousin Prince William to Kate Middleton. Now, there is Prince Harry in those shoes.

The daughter of Prince Andrew and Sarah Ferguson looked well put together when she attended the Friday, October 21 performance of Cirque du Soleil's long-running show O at the Bellagio Hotel in Las Vegas.

The royal was accompanied by longtime boyfriend Dave Clark, a graduate of the University of Edinburgh and the son of Michael Clark, a wealthy American who was chief legal counsel at Cadbury Schweppes until he retired in 2005. Beatrice and Dave were introduced to each other by Prince William.

According to the Bellagio; "Beatrice enjoyed the "O" signature frozen cocktail while David opted for a beer; after the show the happy couple came backstage to meet the cast."

This Cirque show is of particular interest to Great Britain since many British star athletes are part of the production.

Princess Beatrice and Clark spent some time with O performer Terry Bartlett, who competed for Great Britain at the Olympic Games in 1984, 1988, and 1992, captaining the gymnastics team at the latter event. He has since been performing with Cirque du Soleil.

According to an article published December 1, 2002 in The Observer Sports Monthly, Beatrice's father, Prince Andrew, has already seen the O show.

In a feature article about Brits appearing in O, Mike Brown a fire-eater from Berkshire rattled off names of VIPs who had seen the production, being quoted as divulging: "Anthony Hopkins was lovely, he turned up with his mum. . . . We had John Major, and Prince Andrew. And John Cleese . . . and Pamela Anderson."

Regarding Princess Beatrice and Dave Clark, the Bellagio continued in their post: "On their way out of the theater, they stopped to look at sculptures in the Art of Richard MacDonald Gallery before heading to dinner."

"This is her first trip to Las Vegas and comes after just having visited San Francisco and New Mexico."



Kate Hudson about to get on her bike after leaving a health club in London. She was wearing a pair of Vibram FiveFingers Bikilas. Photo: fitness site Lose The Shoes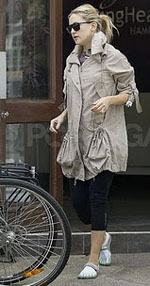 Snoops speculated that, in addition to having a good time with Clark, the fifth in line to the throne was scouting the Las Vegas Strip to either 1) meet Harry in Vegas this week-end; or 2) advise Capt. Wales whether he should come for a visit during his limited free time, during his arduous eight week training in California and Arizona.

Prince Harry aka Capt. Wales is in America for advanced military training. Radar is up, hoping to spot Harry should he decide to spend some of his free time in Sin City.

In the meantime his feet - or rather, what he puts on them - have been making headlines.

Trendy, quirky, odd. Strange footwear snapped up by Scarlett Johnansson, Leonardo di Caprio, Kate Hudson, Matthew McConaughey, Channing Tatum, Sergey Brin, and Prince Harry.

The third in line to the British throne, currently undergoing advanced Apache helicopter training at the El Centro Naval Air Facility, 87 miles east of San Diego, is reported to have purchased a pair of Vibram FiveFingers from the Base Exchange.

They have been described as "looking like a pair of rubber gloves with toes," they are meant to mimic running barefoot while protecting the toes.

Vibrams were invented in 1994 by a design student who wanted to 'figure out a way to move around in nature better' and are meant to replicate being barefoot and allow for the natural biomechanics of the foot to work.

Machine washable using the gentle, warm water cycle with liquid or powdered detergent. Hang to air dry. Since there may be trace elements of latex present in the bonding compound, those with latex allergies should avoid wearing Vibram FiveFingers, according to the company.

They have thin, flexible soles contoured to the shape of the human foot, including visible individual sections for the toes.

The 'shoes' were targeted at yacht racers to maintain grip on slippery decks but were quickly taken up by runners and gym goers who believe that running barefoot encourages you to improve your gait and posture.

The Vibram website is seriously concerned about counterfeits and offers a picture display of fakes as well as info on how to recognize a fake, such as:

They appear on online auction sites. No authorized retailers of Vibram FiveFingers® are allowed to sell our products through online auction sites.

Discounts are advertised. "FiveFingers" products being sold at discounts of 20% to 50% or more are almost always counterfeit.

You see options for buying in bulk quantities with discount incentives.

All sorts of crazy colors are offered.


SPREADING THE WORD


GRIM REAPERS feature some of the Bay Area's top comedians reading classic horror tales on a dark and scary night. The lineup features Will Durst, Debi Durst, Johnny Steele, Michael Bossier, Mari Magaloni, Marc Hershon, Bob Sarlatte, Geoff Bolt and Bill Bonham and some surprise guests, under the spooky musical direction of Dick Bright.

Frightening tales from Edgar Allan Poe, Grimm's Fairy Tales, Mark Twain and many others will be shared. The audience can sing along to a rendition of Monster Mash, led by Sarlatte, famed as the lead singer for Butch Whacks & The Glass Packs.

The second half of the Grin Reapers show will feature a Halloween tradition: A séance to bring back the ghost of escape artist Harry Houdini under the direction of master magician Robert Strong. Halloween night, Monday October 31 at the 142 Throckmorton Theatre in Mill Valley, CA.

THE OLD GLOBE in San Diego has announced that The Old Globe and CEO/Executive Producer Lou Spisto will leave to work independently as a producer. Spisto was appointed Executive Director in October of 2002 and assumed the position of Executive Producer in January of 2008.

Board Chair Harold W. Fuson, Jr. stated, "We are saddened by Lou's decision to leave after nine years of tremendous leadership and service. During Lou's nine years The Old Globe grew to new heights, both financially and artistically. He produced nearly 150 plays and musicals, bringing San Diego audiences some of the most successful shows in Globe history."

The organization has appointed Michael G. Murphy as Interim Managing Director. Murphy has been General Manager of the Tony Award-winning The Old Globe since April 2003. Among his prior work in the arts, he previously served as Managing Director of Austin Lyric Opera, Director of Administration of San Diego Opera and General Manager of San Diego Repertory Theatre.

LANG LANG celebrated List's 200th anniversary last Saturday October 22 - his exact birthdate - with a special, live concert featuring the Philadelphia Orchestra and Maestro Charles Dutoit. Over 100,000 people had the unprecedented opportunity to experience the special event. A re-broadcast of the performance will take place on Monday, October 24th in select movie theaters. Friends in Europe and Asia will also have chance to see Lang Lang in a re-broadcast.


YALE ACQUIRES O'NEILL SUICIDE PLAY
A studio portrait of Eugene O'Neill inscribed to his eldest son, Eugene, O'Neill, Jr., 1927. Photo:Yale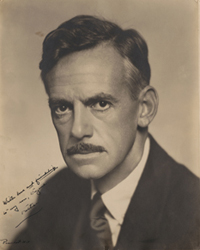 When he was in his mid-twenties. Eugene O'Neill attempted suicide.

Exorcism, set in 1912, is based on O'Neill's suicide attempt, in a squalid Manhattan rooming house, from an overdose of Barbital, which was sold under the brand name Veronal, also called barbitone, which was the first commercially marketed barbiturate. The play premiered at the Provincetown Playhouse in New York City on March 26, 1920. Following a few performances, however, O'Neill abruptly chose to cancel the production and to retract and destroy all known copies of the script. O'Neill biographers have speculated that the play, produced as the playwright's father was dying, was perhaps too revealing of O'Neill's own demons and potentially distressing for his parents.

Despite long-held presumptions that the play was irrevocably lost, O'Neill's second wife, Agnes Boulton, apparently retained a copy of the play, which she gave as a Christmas gift to the writer Philip Yordan after her divorce from O'Neill. Yordan is perhaps best known for his O'Neill-inspired play, and later film, Anna Lucasta, starring an all-black cast.

The Beinecke Rare Book and Manuscript Library at Yale, which already has a collection of O'Neill's papers, said it bought the faded, slightly discolored typescript for an undisclosed amount from a book dealer who represented the widow of Yordan.

O'Neill, a four-time Pulitzer Prize winner and the only American playwright to receive the Nobel Prize for literature (1936), returned to many of the issues that surface in Exorcism in his heavily autobiographical play Long Day's Journey into Night, published posthumously in 1956 and considered to be his masterpiece.

The discovery of Exorcism after 90 years adds significantly to O'Neill's biography, intimating the overwhelming role that suicide would take in his personal life, along with the issue's influence and impact on his work, noted Louise Bernard, curator of the Yale Collection of American Literature for Prose and Drama. The play also marks a pivotal moment in O'Neill's prolific career, providing further insight into the later works for which he is now revered, she adds.

The play, along with a facsimile of the typescript, will be published in a cloth edition by Yale University Press in February 2012, and will feature an introduction by the noted American playwright Edward Albee.

Eugene O'Neill died in November 1953 aged 65 after suffering from a genetic neurological disease.


OTHER PEOPLE'S MONEY


THE HAPPY DAYS CAST had their $10 million legal case over unpaid royalties dismissed by Los Angeles Judge Elizabeth Allen White. Marion Ross, Don Most, Anson Williams and Erin Moran, who respectively played the characters Marion Cunningham, Ralph Malph, Potsie, and Joanie Cunningham claimed that CBS committed fraud by not paying them for sales of merchandise based on the hit show. The widow of Tom Bosley, who played Howard Cunningham, is also part of the case but Henry Winkler and Ron Howard are not. The cast members will continue to pursue CBS for breach of contract in a trial, set to begin in June 2012.

However, the ruling means that they cannot receive punitive damages in response to their case which is set for trial in June 2012.

"We are thrilled that the court has thrown out all claims for punitive damages and significantly narrowed this to a case of contract interpretation," said CBS in a statement. The network was represented by CBS, represented by attorneys Andrew White and Keri E. Campbell.

Jon Pfeiffer, a lawyer for the actors, said they had never received revenue statements related to merchandising - including slot machines, trading cards, T-shirts and dolls - and that CBS never intended to pay them.

"We intend to press forward with the lawsuit," he told CNN.

"If we can't punish the defendants, we certainly intend to expose their practices."


GET WELL SOON TO . . . .


LORETTA LYNN 76, who has been hospitalized with pneumonia. Slated to perform Saturday, October 22, at the Paramount Arts Center in Ashland, Ky., the venue posted a release stating the performer is in the hospital and the show would be rescheduled. On October 22, the October 23 show with special guest Kacey Musgraves, at the Durham Performing Arts Center in Durham, NC was still listed.

In August, Lynn canceled shows because of knee surgery. Loretta's website discussed the knee surgery, posting: "Loretta's healing from her recent knee replacement. Loretta has been staying busy with lots of physical therapy to assist with the healing process. She doesn't hesitate to tell us how much she hates it."

No mention was made of the current hospitalization.



PATTI LuPONE

Patti LuPone in Gypsy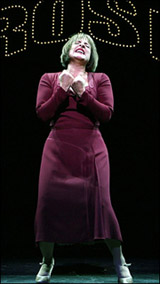 a two time Tony Award winner who also who won a Tony, Drama Desk Award, Outer Critics Circle Award and Drama League Award has been informed she will add another award to her list of accomplishments, as the recipient of Signature Theatre's third annual Stephen Sondheim Award.

In 2009, Signature Theatre inaugurated The Stephen Sondheim Award in recognition of the importance of Sondheim's work to Signature and to theater in general.

In April 2010, the first Award was given to stage, screen and television actress Angela Lansbury and Bernadette Peters received the Award in April 2011.

The Award is given annually to an individual for his or her career contributions to interpreting, supporting, and collaborating on Stephen Sondheim's music works.

"I am thrilled that Patti LuPone will be this year's recipient of the Stephen Sondheim Award," Signature's Artistic Director, Eric Schaeffer, said. "With her wonderful performances in Gypsy, Sweeney Todd, Company, Passion, and more - she has had an amazing connection to Steve's words and music."

Ms. LuPone will be fêted with this Award at a black-tie Gala Benefit scheduled for April 16, 2012 at the Italian Embassy. The Sondheim Award Gala helps to benefit Signature Theatre's numerous artistic, education, and community programs. The entertainer will return to Broadway next month, with her Evita co-star Mandy Patinkin in An Evening with Patti LuPone and Mandy Patinkin, at the Ethel Barrymore Theatre.

JULIAN BARNES has won the Man Booker Prize for his novel The Sense of an Ending. The award carries with it a prize of about $80,000.

Industry paper The Bookseller reported that publisher Jonathan Cape, a Random House imprint, is now reprinting 75,000 copies of Barnes's book following its victory.

The Sense of an Ending is about childhood friendship and the imperfections of memory. It is narrated by a middle-aged man, Tony Webster, who reflects on the paths he and his friends have taken as the past catches up with him via a bequeathed diary.


WEDDING BELL CELEBRATIONS FOR . . .


PAULA PRENTISS AND RICHARD BENJAMIN

Young couple Paula Prentiss and Richard Benjamin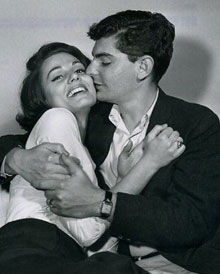 celebrate their Golden Wedding Anniversary - 50 years - on October 26, 2011.

The statuesque Prentiss - 5' 10" - was always the tallest person in her school classes. In 1958, while attending Northwestern University's school of drama, she met someone taller - her future husband, 6'2" Richard Benjamin, who also impressed her with his sophistication.

In 2007 Broadway To Vegas interviewed both Paula and her daughter. ( See Broadway To Vegas column of September 2, 2007 ) When asked what attracted her in the first place to her future husband Paula said: "I'd always liked Tony Curtis," she confessed about the Las Vegas resident. "I liked a Jewish guy from New York and that what I thought Tony Curtis was. And, here was Richard Benjamin - a Jewish guy from New York. I said, Oh, here's mine!"

Their marriage on October 26, 1951 was arranged by the studio. Paula had to make a promotion junket, and in 1961 an unwed woman traveling with a male companion was considered a no-no. However, the love-birds were forced to delay the ceremony before a New York judge for one hour because the studio wanted the bride to garner publicity mileage about the wedding with long-distance calls to Hedda Hopper and Louella Parsons.

"The only thing that woke us up was that crash landing in Paris." - she told People in 1976.

That article also discussed their marriage staying together after Paula suffered a nervous breakdown in Paris while filming What's New, Pussycat?

The marriage stayed together.

In her interview with Broadway To Vegas Paula explained: "I do think that since both of our parents were married to one another their whole lives, that was something that subliminally you are a part of. We have had extreme situations when one of us was gone working and vise versa. It's been a test. I guess we always had in mind that we were going to be together. We waited for 13 years before having children. We played around as children for quite a while in our marriage until we decided to have children. Then you have a choice to be a grown up or not."



Paula Prentiss and Prentiss Benjamin in Mrs. Warren's Profession. Photo courtesy: Trumpie Photography.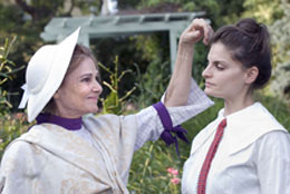 A September 16, 1972 article in the Schenectady Gazette interviewed the couple about how they kept their marriage together.

Benjamin admitted, "We could have separated but - well, we didn't. We couldn't or can't."

At the time of that interview the couple was working on a "big new apartment in New York" and the actress said she'd 'loooo-ve!' to have children."

In 1974, son Ross was born followed by daughter Prentiss.

Children made their life complete.

"Having Ross put things in perspective," Dick is quoted in People. "I never used to understand why people wanted to go home right after work. Now that's where I want to be - with Ross."

"Before I had the baby I felt lonely going to work," Paula told the publication. "Now I have deeper, more generous feelings. I feel whole, like a human being."

For one season (1967–1968), Paula and Richard starred in the CBS sitcom He & She. Although not a big ratings success, the stylish series was considered ahead of its time in humor and sophistication. It is viewed as a landmark sitcom and a thematic precursor to the crop of MTM-style sitcoms to emerge a couple of seasons later. Prentiss was nominated for an Emmy Award for Best Performance by an Actress in a Comedy.

In 1976 they shared equal billing in their first Broadway show together, The Norman Conquests.

The couple also appeared together in the films Catch-22 (1970) and Saturday the 14th (1981), as well as various plays. On March 8, 1980 they hosted SNL.

In 2009 Vanity Fair published an article titled For Better or Worse, Hollywood Marriages Don't Last and listed an exception - Paula Prentiss and Richard Benjamin.

"With the death of Paul Newman last September, the longest-lasting marriage between two working actors came to an end. Joanne Woodward now joins fellow actresses Ruby Dee and Nancy Reagan as widows after 50-plus years of marriage to a fellow Screen Actors Guild member. By our reckoning, Paula Prentiss and Richard Benjamin now take the lead for longest enduring dual-actor marriage and will celebrate their 48th anniversary in October."

This week they celebrate their 50th.

RICHARD SKIPPER AND DANIEL SHERMAN

The Rev. Joshua Ellis conducts the re-affirmation ceremony for Daniel Sherman and Richard Skipper. The prayer shawl Rev. Ellis wears has symbols which denote the major faiths of the world. Photo courtesy: Richard Skipper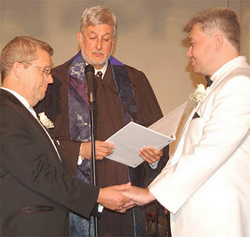 who have been together for 21 years, were united in marriage in two ceremonies. The intent was to keep the event under the radar. They ended up making headlines - both times.

The first press attention getter was when Skipper, a MAC award winning entertainer and producer, and Sherman a noted landscape architect, who specializes in using old English garden styles to preserve historic spaces, gardens and landscapes for the benefit of the public, were notified by telephone on July 21st that they were one of the lottery winners - couples chosen to be married the day same sex marriage became legal in New York.

The AP photographed them waiting to historically jump the broom.

Skipper told Broadway To Vegas that they purchased their rings on Friday, July 22. Lesley and Tom Orofino of Westport, CT along with Joe and Pat Sopiak of New York City were asked to be the witnesses. The bridal party arrived at City Hall shortly after 7 a.m. on July 24 and waited for the doors to open at 9 a.m. According to Skipper, "all of the judges, justices of the peace, and people who worked at City Hall had volunteered their time and were very supportive. Everybody had a number. You waited to be called and then either filled out the paperwork - or, if you filled out the paperwork on line - had it verified and notarized."



Skipper and Sherman selected a black and white theme for their wedding and reception. Photo courtesy: Richard Skipper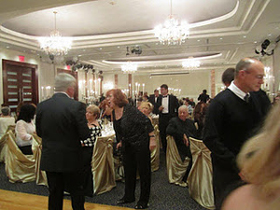 Doing the honors for Skipper and Sherman was The Hon. Sabrina Kraus, a graduate of Colgate University and Cardozo Law School. "We were her first same sex couple she had married and it was her birthday," reported Skipper, who was totally complimentary about the City Hall experience. "Everyone gave it the reverence that it deserved."

On October 1 the couple conducted a vows re-affirmation celebration attended by 160 friends.

Duke's Ocean Grill - whose name doesn't do justice to the appearance and performance of the largest restaurant in Rockland County in Tappan, New York - was selected for the location. Banquet manager Sue Yu created the menu, while Karen Skoglund executed the decorative black and white theme from groom Dan Sherman's designs, and designer Glen Charlow created the invitations.



Lee Roy Reams, who currently serves as the resident director of the Theatre at Sea program sponsored by the Theatre Guild, singing It Only Takes a Moment at the reception. Photo courtesy: Richard Skipper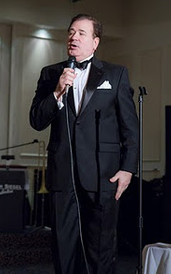 Joshua Ellis spent 30 years as a theatrical press agent - original productions of Into the Woods, Fences, 42nd Street, Nicholas Nickleby, Lena Horne: The Lady and Her Music - before switching careers - entering the ministry. Now a flack for spirituality, in 2006 Ellis was ordained by the One Spirit Interfaith Seminary, which is a two-year part-time professional training program for Interfaith ministers. The Rev. Ellis performed the ceremony which included vows he requested the couple write, but not share with each other until the ceremony.

Since Skipper and Sherman have been together for 21 years, many of their friends and relatives had passed on during that period of time. Thus, a moment of silence took place to remember those loved ones - including Sherman's sister who passed away two years ago.

The music filled reception was under the guidance of musical director Lenny Babbish. Rich Siegel led the 8-piece ensemble. Best man Miles Phillips sang Moon River, which won the Academy Award the year Skipper was born and Sue Matsuki sang Secret Love, which won the Academy Award the year Sherman was born. Tony Award nominated Lee Roy Reams performed It Only Takes A Moment.



The wedding cake. Newlyweds Dan Sherman and Richard Skipper play with their food. Photo courtesy: Richard Skipper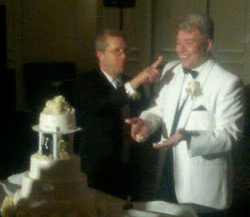 In the second headline making event, it was announced that The Rev. Ellis had contacted famed lyricist Sheldon Harnick asking him to re-write the lyrics to Sunrise Sunset, making the wedding favorite suitable for a same sex wedding. A stand out song from the 1964 musical Fiddler on the Roof is sung by Tevye and Golde during their daughter Tzeitel's wedding to the tailor Motel. Harnick consulted with Richard Ticktin, who represents the late Jerry Bock, the Fiddler on the Roof composer, and after receiving approval, penned two versions - one for gay men and one for lesbians. The new version was performed officially for the first time at the Skipper-Sherman reception by Jana Robbins, who is a Tony nominated producer for the 2009 Broadway production of Ragtime.

Special guests at the celebration included Annie Hughes who flew in from Wisconsin and sang A Quiet Thing from Flora, The Red Menace.

Leslie Orofino sang Married from Cabaret entwined with It's A New World.

The four-tier, all white wedding cake, with two grooms between the top and second tier, was an elegant, traditional wedding cake with the first two layers in lemon. There was a raspberry and fresh strawberries filling. Because fresh fruit was used, the couple was told not to save the top layer for their 1st anniversary, but rather were presented with a gift certificate for a lst Year Cake Layer which they will redeem next year.

Richard Skipper will be hosting a tribute to Jerry Herman on Saturday November 12th for The Sheet Music Society, taking place at Local 802 Musician's Hall in New York City. Klea Blackhurst, Ken Bloom, Donald Pippin, Lee Roy Reams, Amber Edwards, and Miles Phillips are scheduled to appear.



BLOOD AND GIFTS a new play by J.T. Rogers. Directed by Bartlett Sher.

With; Michael Aronov, Jeremy Davidson, Robert Hogan, Jefferson Mays,Andrés Munar, Paul Niebanck, John Procaccino, Liv Rooth, Gabriel Ruiz, Pej Vahdat, Andrew Weems, and Bernard White.

Blood And Gifts is described as: "at its core, a spy-versus-spy play, laced with black humor. J.T. Rogers gives us a high-stakes game of cat-and-mouse, evoking the worlds of Graham Greene and Evelyn Waugh. At the same time, we get a wonderfully comic set of richly drawn character studies. The play starts with a CIA agent arriving in Pakistan in 1981 to begin his mission - covert funding of Afghan freedom fighters. We meet his English and Russian secret-service counterparts, Pakistani military officers, Afghan Mujahideen, a US Senator and many others - each with at least two faces."

"We all know how it seemed to turn out back then, with the Afghans taking down the seemingly invincible Soviets thanks to our 'gifts.' But this is not a period piece written in the 1980s. It is a new play written with one eye firmly on our situation now -- still in Afghanistan -- and thus a wry thread of hindsight is woven throughout."

Previews begin Thursday, October 27 at the Mitzi E. Newhouse Theater, NYC.

ALL-AMERICAN by Julia Browne. A world premiere directed by Evan Cabnet.

Billed as: "A witty and touching family play with an athletic twist, All-American is the story of a modern family: suburban dad and former NFL star Mike Slattery works hard to make his daughter Katie the star quarterback at her new school while ignoring her brainy twin brother Aaron. But Katie isn't sure she wants to keep playing and Mike's wife Beth isn't sure she wants to keep playing along. With insight and humor, Julia's play explores the struggles of adolescence as well as the complicated dynamics of this all-American family."

Starring Rebecca Creskoff, Meredith Forlenza, Brock Harris, Sarah Steele, C.J. Wilson, and Harry Zittel.

A Lincoln Center Theatre 3 Project. October 24-November 19 at The Duke in NYC.

THE ATMOSPHERE OF MEMORY a world premiere play by David Bat Katz. Obie Award winner Pam MacKinnon directs.

Starring Oscar, Emmy and Tony Award winner Ellen Burstyn, Tony Award winner John Glover and Max Casella.

The cast also includes Kelley Curran, Paul Kandel, David Deblinger, Charles Goforth, Kelley Rae O'Donnell, Melissa Ross and Sidney Williams.

The Atmosphere of Memory is billed as: "the story of playwright Jon Stone (Casella), who has recently found the courage to write his masterpiece: a play about his upbringing. But when his actual mother(Burstyn) is cast to play his mother on stage and his estranged father (Glover) remembers the family history differently, Jon is forced to rewrite, not only his play, but his past as well. With twists hilarious and heartbreaking, playwright Katz turns Williams and O'Neill on their heads by imagining a world where the boundaries between life and art, fact and fiction, are as blurry as The Atmosphere of Memory itself."

The production team includes Tony Award winning scenic designer David Gallo, costume designer Emily Rebholz, lighting designer Dans Sheehan and sound designer Brendan Connelly.

Officially opens October 30th at LAByrinth's new home, the Bank Street Theater in NYC for a limited engagement through Sunday, November 13th.

NIGHTLANDS by Sylvan Oswald, a transgender playwright who uses the pronoun "he." Directed by Tamilla Woodard.

The cast includes Rachel Leslie, Polly Lee, Michael Milligan, Hubert Point-Du Jour, and Linda Marie Larson.

In Nightlands' "uniquely imagined North Philadelphia, five actors fluidly trade races and genders to play a community of characters. The protagonists are loosely based on Sylvan's Jewish grandmother and the African-American woman who taught her astrology in the mid-1970s. In Sylvan's hands, the action is placed against the 1964 Philadelphia race riots, adding gravity to the already-tense circumstances of the two women's emerging friendship. Unsatisfied at home and in her job selling wigs, Netta Klein seeks out Ivy Silver for an astrological reading. Soon Netta wants more, and asks Ivy to teach her astrology. Unable to deny their mutual attraction, Ivy agrees. Despite the taboos of the era, their secret relationship grows. Ivy begins to employ Netta on her public-access astrology radio show, and the two women envision stealing away together. When race violence ignites the city, the women confront the fragility of that dream."

Presented by New Georges. Performances only through October 29th at HERE in NYC.

WE LIVE HERE a new play by Zoe Kazan, directed by Sam Gold.

Featuring Mark Blum, Jessica Collins, Betty Gilpin, Amy Irving, Oscar Isaac, and Jeremy Shamos.

Allie Bateman's (Jessica Collins) wedding to Sandy (Jeremy Shamos) is Sunday. When Dinah (Betty Gilpin), her precocious younger sister, returns to their parents' (Mark Blum and Amy Irving) home for the festivities, she brings more than anyone expected: a new boyfriend (Oscar Isaac), whose hidden history resurrects passions and painful memories for the whole family. Over one emotionally charged weekend, the Batemans must acknowledge and accept loss to gain hope for regeneration.

The creative team includes: John Lee Beatty (scenic design), David Zinn (costume design), Ben Stanton (lighting design), Ryan Rumery (sound design), and Thomas Schall (fight direction).

Performances presented by the Manhattan Theatre Club at New York City Center – Stage I, NYC.

BUDDY COP2 written by The Debate Society aka Hannah Bos, Paul Thureen, and Oliver Butler, in association with the Ontological Theater. Directed by Weylin Symes.

Midwest cops work up a big sweat playing on-the-job racquetball while coordinating special Christmas arrangements for a local dying girl's final wish.

"Set in a recreation center turned police station (it's been like that for a few years!), Buddy Cop 2 keeps the audience bouncing around a plot that is in a perpetual state of unease, with quirky twists and turns that end up leaving everyone hanging. There's mystery, flirtation, guffaws, compassion, Christmas spilling over into the new year, and a dark cloud looming overhead, that very much sounds like a helicopter. And sweat, lots of sweat."

Featuring Melissa Baroni (as Officer Darlene Novak) and Paul Richard Yarborough (as Officer Terry Olsen) who occupy this racquetball court-ish police station over 90% of the time. Jerry Bisantz (as Officer Don McMurchie) and Emily Sheeran (who doubles as the dying Skylar and Brandi, the Governor's daughter) round out the cast.

Stoneham Theatre's production of Buddy Cop 2 includes artistic support from Charlie Morgan (scenic design), Deirdre McCabe (costume design), Jeff Adelberg (lighting design), Nathan Leigh (sound design), and Carissa Gerber (props)

Performances through November 6 at the Stoneham Theatre in Charlestown, MA.

SOUTHERN COMFORTS by Kathleen Clark. Directed by Jules Aaron.

It's never too late to find the love of your life.

Starring Michael Learned and Gramville Van Dusen.

This Off-Broadway hit romantic comedy follows the enchanting romance between New Jersey widower Gus (Granville Van Dusen) and Southern widow Amanda (Michael Learned). While waiting out a thunderstorm, their opposite natures collide to create a sweet and intoxicating romance filled with perceptive humor and unpredictable tribulation, proving that it's never too late to find the love of your life.

Performances through November 13, 2011 at the Falcon Theatre in Burbank, CA.

A WALK IN THE WOODS by Leo Blessing. Presented by Vermont's Northern Stage. Mounted at the Tricycle in London.

Blessing's Pulitzer Prize, Tony Award and Olivier Award nominated play, was revised by Nicolas Kent in Vermont last year.

Directed by Nicolas Kent. Design by Polly Sullivan.

Set in the midst of the Cold War, Lee Blessing's powerful and startling play dramatizes a stand-off between US and Soviet arms negotiators as they battle for supremacy.

Full of tension and humour, A Walk in the Woods shows how the relationship between the two experts evolves as they stroll in the woods above Geneva, away from the glare of the negotiating table.

But will this escape lead to a true breakthrough or just more posturing?

Last seen in London in 1988 featuring Sir Alec Guinness in his final stage role, this updated version of the play sees a woman take on the role of the US negotiator.

Starring Myriam Cyr as the humorless Joan Honeyman, and Steven Crossley as Andrey Botvinnik.

The production raises the curtain on the Tricycle's upcoming Nuclear Season, which is also Nicolas Kent's last at the Tricycle.

Performances until November 12 at the Tricycle in London.

SONS OF THE PROPHET by Stephen Karam, directed by Peter DuBois.

If to live is to suffer, then Joseph Douaihy (Fontana) is more alive than most. With unexplained chronic pain and the fate of his reeling family on his shoulders, Joseph's health, sanity, and insurance premium are on the line. In an age when modern medicine has a cure for just about everything, Sons of the Prophet is billed as "a refreshingly honest take on how we cope with wounds that just won't heal, and the funniest play about human suffering you're likely to see."

Featuring Yusef Bulos (Bill), Jonathan Louis Dent (Vin), Santino Fontana (Joseph), Joanna Gleason (Gloria), Lizbeth Mackay (Mrs. McAndrew), Dee Nelson (Dr. Manor), Chris Perfetti (Charles), Charles Socarides (Timothy).

Karam's play Sons of the Prophet is part of Roundabout's New Play Initiative, a collection of programs, designed to foster and produce new work by emerging and established artists. Sons of the Prophet was commissioned by Roundabout Theatre Company.

Performances at the Harold and Miriam Steinberg Center for Theatre / Laura Pels Theatre, NYC through December 23, 2011.


WHO'S WHERE


PLACIDO DOMINGO CELEBRATION The renowned Spanish tenor comes to London's Covent Garden for special concerts to celebrate the 40th anniversary of his Royal Opera debut. Domingo begins with Rigoletto Act 3, with Ailyn Perez as Gilda and Francesco Meli as the Duke, followed by Simon Boccanegra Act 3 with Paata Burchuladze as Fiesco, and Otello Act 3 with Marina Poplavskaya as Desdemona. Pappano conducts. Two performances on October 27 and one show on October 30 at the Covent Garden in London.

KATY PERRY on stage Monday, October 24, at the Odyssey Arena in Belfast, Ireland. On Wednesday she's in the spotlight at the NIA in Birmingham, England. Thursday's show is at the Metro Radio Arena in Newcastle upon Tyne and Saturday the singer stars at the Exhibition & Conference Centre in Aberdeen, England.

LINDA EDER WITH TOM WOPAT perform at the Valley Performing Arts Center at Cal State Northridge on October 30.

THE CREOLE CHOIR OF CUBA descendants of Haitian slaves, the 10 men and women of this exuberant choir from the historic city of Camagüey, Cuba, have won over audiences with their inspiring harmonies and jubilant dancing. With heartfelt passion, they blend modern Haitian rhythms with the Creole spirituals and resistance songs passed down through their families. Saturday, October 29, Scottsdale Center for the Performing Arts in Scottsdale, AZ.

COLLEEN ZENK known to millions as Barbara Ryan on As The World Turns, a role she played from 1978 until the show departed the airwaves in 2010, and now as one of the Broadway producers of the revival Godspell, makes her New York City cabaret debut at Feinstein's at Lowe's Regency Sunday, October 30 and Sunday, November 6.

JERRY SEINFELD opens a two nighter Friday, October 28 at the Rialto Square Theatre in Joliet, IL. On Saturday he brings his humor to the Juanita K. Hammons Hall for the Performing Arts in Springfield, MO.

DAVID CASSIDY takes his audience on a trip down memory lane with a performance Friday, October 28, at B.B. King Blues Club in NYC. On Saturday the show is at the Seaport Hotel in Boston.

K. D. LANG brings her distinctive sound to the Balboa Theatre in San Diego on October 24.

AUDRA McDONALD stars at the Performing Arts Center in Purchase, NY on Saturday, October 29.

JOSH GROBAN brings his tour to the BankAtlantic Center in Sunrise, FL on Wednesday, October 26. On Saturday he can be enjoyed at the Amway Center in Orlando, FL.




FINAL OVATION


SUE MENDERS broke into the good-old boy network to become one of the most powerful agents in Hollywood, died October 15, 2011 at her home in Beverly Hills She had suffered a series of strokes. While she kept her age secret, it was believed that she was 80ish.

Her clients included Barbra Streisand, Michael Caine, Ryan O'Neal, Faye Dunaway, Gen Hackman, Cher, Julie Harris, Anthony Perkins, Joan Collins, Burt Reynolds and Nick Nolte. She also represented directors Sidney Lumet, Brian De Palma, Bob Fosse, Mike Nichols and Peter Bogdanovich.

On May 5, 1973, Mengers married Belgian writer-director Jean-Claude Tramont. Barbra Streisand was her maid of honor. Tramont died December 27, 1996. Mengers leaves no survivors.

NORMAN CORWIN who penned the 1956 Kirk Douglas film Lust For Life, died October 18, 2011 at his home in Los Angeles, announced the USC Annenberg School for Communication and Journalism. He was 101.

During a career that spanned more than 70 years, Corwin wrote, produced and directed for radio, TV, film and stage.

Corwin wrote and directed two plays produced on Broadway, The Rivalry (1959) and The World of Carl Sandburg (1960).

Corwin was among the first producers to regularly use light entertainment to tackle serious social issues.

He joined CBS in 1938 at the height of the radio network's glory and went on to pen We Hold These Truths. The play - which featured the voices of Lionel Barrymore, Walter Brennan and Orson Welles - was broadcast on all four radio networks days after the bombing of Pearl Harbor. In 1945 he wrote On a Note of Triumph, which was broadcast nationwide on 8 May - the day of the Allied victory in Europe. A film about that broadcast, A Note of Triumph: The Golden Age of Norman Corwin, won the best short documentary Oscar in 2006.

Corwin was married in 1947 to actress Katherine Locks. They had two children – an adopted son, Anthony Leon, and a daughter, Diane Arlene. Katherine Locke died in 1995.








Next Column: October 30, 2011
Copyright: October 23, 2011. All Rights Reserved. Reviews, Interviews, Commentary, Photographs or Graphics from any Broadway To Vegas (TM) columns may not be published, broadcast, rewritten, utilized as leads, or used in any manner without permission, compensation and/or credit.
Link to Main Page
---
Laura Deni



For the snail mail address, please E-mail your request.
CLICK HERE FOR COMMENT SECTION