! >
Broadway To Vegas
  SHOW REVIEWS     CELEBRITY INTERVIEWS     GOSSIP     NEWS 
| | |
| --- | --- |
| | |
Copyright: October 21, 2001
By: Laura Deni
CLICK HERE FOR COMMENT SECTION

A CHEDDAR HEAD FOR A PRODUCER
The loyal Wisconsinite sacrificed her prized Cheddar Head in order to produce a show. But, we've gotten ahead of ourselves.


AMY PIETZ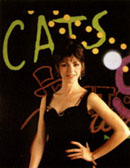 Amy Pietz became a household fixture in the hit television series Caroline in the City. For the entire four seasons that the sitcom aired Amy played Caroline's neighbor, Annie Spidaro, an actress who was a feline in the Broadway production of Cats.

Prior to landing the role the singer/actress turned producer hadn't seen Cats. "I did in doing my research for Caroline in the City. I hadn't seen it before that. And, I thought the performers were wonderful, but I think it's a really stupid show."

So did a lot of people, but those cats a had more than nine lives, in a show that became Broadway's longest running show, finally hanging up the whiskers on Sunday, September 10, 2000, after nearly 18 years and a record 7,485 performances.

Caroline in the City didn't run that long but it enabled Pietz to squirrel away enough have the luxury of living out her I Want To Be A Producer dream. She's the brains and bank account behind Xanadu Live currently running in Los Angeles at the Gascon Theater.

She spoke with Broadway To Vegas about her transformation.



Amy and her husband Kenneth Alan Williams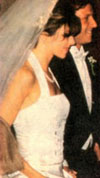 "I thought I wanted to be a producer," laughed Pietz."It's hard. I live for theater and so does my husband," she said referring to Kenneth Alan Williams, whom she met when they were acting in Chicago. They married in May of 1997, in her hometown of Milwaukee.

"We saw this production of Xanadu at the Williamstown Theater Festival last summer while I was doing a play there. It was a one night only showcase. And, I really had one of the best audience experiences in the theater that I had ever had. It was just so joyful. It was the antithesis of New York and Los Angeles theater in that it took itself seriously - not.

"I thought that I wanted to bring it to Los Angeles and so did my husband. We got the same director and the same person to play Olivia Newton-John. The director also adapted the piece," related Amy referring to Yale School of Drama graduate Annie Dorsen. "It has been really hard to produce this thing, but after we opened, it is so worth it."

In the movie a young album-painter learns a lesson about daring to dream when he is kissed by a magical muse. Throwing caution to the wind, he partners up with a wealthy former jazz musician to start-up a roller disco nightclub, but finds that one of his dreams might be too lofty--even for the powers that be.

"I went to the movie in Wisconsin," exclaimed Amy, who was raised in the Milwaukee suburb of Oak Creek and doesn't look old enough to have been alive when the film was released.

"I was a big fan of Olivia Newton-John," explained Pietz. "I used to sing her records on my little plastic record player. I thought she was the most beautiful thing I had ever seen in my life and I wanted to be her. I saw Xanadu with my cousin, who also used to sing along with me and Olivia's records. I thought it was a fabulous movie, but then I didn't think anything more about it, really."

The critics didn't share Pietz's enthusiasm and Xanadu joined the ranks of cult movies.

"We have received E-mails from fans all over the world," stressed Amy. "There are people in San Francisco, D.C. and Vegas who want to produce this show. It does have a huge following, although the following is underground. And, those underground fans are waving to surface. They are very happy that we are giving them the opportunity to surface.

"My husband and I are the sole investors," Amy explained. " We own the show. There are 24 cast members and 75 costume changes. Our entire budget was doubled."

"The numbers have been crunched to do it in some sort of New York off Broadway 250-seat theater. But, it is a tricky, tricky thing. Because I think it has to be done in a particular way for it to make any money."

"We have faith and that faith is in two areas. In the pure entertainment value of the show itself and also - even though we are novice producers - we have faith that we well surround ourselves with people who know more than us. Then the pure joy of it will bring other investors on board. And, we will figure out a way for it to make some money."

"On this production we are completely in the red and we are going to be donating money to Breast Cancer," said Amy referring to the production donating a portion of the proceeds to the American Cancer Society's breast cancer programs.



OLIVIA NEWTON-JOHN circa 1970s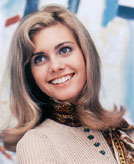 "We did this because of Olivia Newton John. It is her disease. We wanted to make this completely a tribute to her. We don't feel right about making money in the theater right now. Instead of going on a trip to Europe we put up a show. This is our way of having fun"

The production is both the movie Xanadu turned into a stage production as well as "a loving parody," continued Pietz. "Having seen the movie is not necessary to enjoy the stage version."

"I thought it would help if people were familiar with the movie, but when I saw it I was surrounded by people who were 20 years old and they didn't even know there was a movie And, they had a blast," exclaimed Amy.

"They rushed the stage dancing at the end of the show. There was a party afterwards and I was very curious as to their responsiveness. I wanted to find out if this struck them as deeply as it struck me - and it indeed did. They really enjoyed themselves. So, it helps to have seen the movie because it increases your familiarity. However, it is not necessary. The production stands alone."



Amy Pietz and husband Kenneth Williams. Instead of going to Europe they produced a play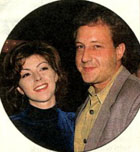 This isn't the first cult movie to have a stage version - Rocky Horror for example.

"The story in more linear than Rocky Horror she answered. "The story line is quite simple and is easy to follow on stage, as opposed to having to just appreciate the eccentricities of the characters. It is easier to follow than Rocky Horror."

The artists are on roller skates. This is not the first production to require artists to roller skate. Andrew Lloyd Webber did it with Starlight Express. "Somebody told me they did the Marriage of Figaro on skates," injected Amy who wasn't kidding about the Mozart opera, first performed in Vienna, Austria in 1786.

"Safety, of course, is our biggest concern, because we have ramps and inexperienced roller skaters," admitted Pietz. "Part of the fun of watching the production is watching their inexperience and watching them fall and trip. We have a lot of ice packs. We have insurance, of course. We have tried to safety proof the stage as much as possible

"If they do wobble around it's not dangerous looking. You're not supposed to be scared for their safety. We are insured and we have taken every precaution to make sure they don't fall and twist or break an ankle," she repeated.

"We purchased roller skates. A lot of people hadn't even been on roller skates. They had been on roller blades but quads are different."

Amie Barsky well-known competitor on CBS' The Amazing Race not only appears in the Olivia Newton-John role, but co-choreographed the production.

"She's fantastic!" exclaimed Pietz. "She's a phenomenal dancer. And, you know, you were taking about the safety concern of roller skaters. We have a lot of swing dancing in the show and the swing dancing is actually more dangerous than the roller skating because Annie is lifted eight to nine feet in the air. She is really a highlight of the swing numbers"

"And, it's a tight stage. It's only a 99-seat theater. The stage is 16-feet across with four couples doing swing dancing. There are a lot of close calls - heads swinging toward the ground, and leaps in the air. Dancing is the highlight of the show. The choreography with the dance numbers is quite intense."

All of the participants are lip syncing to the actual movie track.

"It is obvious that they are lip syncing because the soundtrack has ELO which is like a 30-piece orchestra, which we obviously don't have," Pietz continued. "What is wonderful about it is that the audience can suspend their disbelief's enough in the performances. That's what is so magical about it. We have a lot of little tricks and surprises. It does take some pointers in lip syncing but it doesn't take great technique," admitted Amy who graduated from Milwaukee High School of the Arts and received a B.F.A. degree in acting from DePaul University (Chicago), and is herself an excellent singer.

"But, it is really fun to watch because you begin to imagine that there really is a 30-piece orchestra on the stage. That is part of the fun. You're sort of transported. It's like watching drag queens lip sync. There is something so great about it you actually start to believe that it is Barbra Streisand or Patti Labelle."

Performing the Gene Kelly part is Amy's husband. Does he dance?

"He does now!" laughed Amy. "He didn't before this. And, this is one of the elements we wanted to keep from the Williamstown production. We have incredible professional dancers. But the whole theme of the show is that the ordinary person can be lifted to extraordinary places. Kenny is an ordinary guy. He actually pulls off a charming, and Irish looking Gene Kelly even though he is a Russian Jew and he is tall and gangly. But, there is something about the essence of it that is captured."

"The Williamstown production had a Hispanic Gene Kelly. It was fabulous. It makes you appreciate Gene Kelly even more - his charm and his warmth in addition to his dancing ability that made it work."

"That is the charm that we wanted to keep from the Williamstown production. That is what makes people feel comfortable and included."

As a native of the Dairy State Pietz is proud of what has made Wisconsin famous.

"Cheese in Wisconsin is quite a delicacy. They are experts at it. I think the original immigrants that settled in Wisconsin had it down pat and knew what they were doing and passed it along to their other relatives.

Amy, however, can't cook - not even a grilled cheese sandwich. Of course, when you're as good looking as Amy, cooking may not be a requirement. Wisconsin loyalists will be relieved to know that Amy does eat cheese - and then there is that Cheddar Head.

"I have a favorite cheese store, which is called Mars Cheese Castle," divulged Amy. "It's on I-94. between Chicago and Milwaukee. It's fabulous. The exterior is built like a castle. It's nice out front. They sell gourmet cheeses, crackers and great beer and wine selection. They serve bratwurst at their counter and you can get great Danish kugel, great Wisconsin things that we used to eat on Sundays while watching football games."



Two Wisconsin football fans wearing required head gear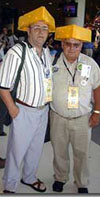 "And, you can get all kinds of goofy cheese paraphernalia there - the cheddar head thing," she said referring to the foam rubber headgear that looks like a wedge of cheddar cheese, worn by loyal Wisconsin football fans.

"In fact, the Cheddar Head we've had was sitting around in our garage. The first day the set was built we were looking for foam to put on the corners of this platform, so that the people didn't bang their knees on it." Amy confessed, "We sacrificed our Cheddar Head by cutting it up and taping it on our stage so people wouldn't injure themselves. So, it did go for a worthwhile cause.

"It is really necessary right now to have distraction from war. So far this production has brought a lot of joy to a few people. So, we hope to bring a little bit of joy to even more people. It seems to be a surprise to the audience how much fun they have. It is great - just wonderful. It's a lot more fun than war."



Broadway To Vegas is supported through advertising and donations. Priority consideration is given to interview suggestions, news, press releases, etc from paid supporters. However, no paid supporters control, alter, edit, or in any way manipulate the content of this site. Your donation is appreciated. We accept PAYPAL. Thank you for your interest.



BOBBY SHORT who began his 34th year at the Cafe Carlyle on Oct. 16 will be feted tomorrow with the first Louis Armstrong Award at The Pierre Hotel in New York City. Atlantic Records is reissuing on CD the incomparable circa 1967 Bobby at Town Hall with the late Mabel Mercer. Buy. Enjoy.

NEWES DESIGN AWARD WINNERS for 2001 have been announced. The recipients are: John Moran received the Scenic Design Award for Book of the Dead (Second Avenue). There was a tie in the Costume Design Category. David C. Woolard for The Rocky Horror Show and Roger Kirk for 42nd Street are the winners. The Lighting Design Award went to Brian MacDevitt for The Invention of Love. Rudi Stern for Theater of Light was signaled out for Noteworthy Unusual Effects

Established in 1964 as the Maharams and later the American Theatre Wing Design Awards they were renamed a year ago after their founder.

The Hewes Design Awards are in their 37th year and were the first scenic, costume and lighting design award which allowed Broadway, Off Broadway and Off-Off Broadway to compete equally.


SWEET CHARITY

JAMIE DEROY & FRIENDS shine in cabaret spotlight and support World Trade Center Rescue Workers with concerts at the West Bank Cafe in NYC. The six time MAC award winner will be joined by Law and Order's Jerry Orbach in a special Benefit Performance on November 1 For The New York City Police Foundation's Heroes Fund, which was established to help provide the resources to meet the needs of police personnel injured or killed in the World Trade Center relief effort, their families, and emergency needs of the New York Police Department. Administrative costs will be absorbed by the Foundation so that all proceeds from this concert will directly benefit the relief effort.



JAMIE DeROY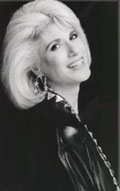 The performance, featuring an eclectic list of entertainers ranging from Law and Order's Jerry Orbach to New York City police officer Daniel Rodriguez, will take place Thursdays, November 1.

Joining deRoy in this very special concert are Law and Order's Jerry Orbach, Tony-nominated actress Penny Fuller of Neil Simon's The Dinner Party, Lanny Meyers, M.D., comedian Larry Amoros, singer-actress Judith Cohen, MAC Award-winning vocalist Jeff Harnar, legendary singer Marni Nixon, Celtic singer-harpist Kitty Sullivan, and MAC Award-winning comedienne Adrianne Tolsch, and magician Benjamin Levy. The concert also boasts the talents of New York City police officer Daniel Rodriguez, who was scheduled to sing at this year's Emmy Awards and recently appeared on The David Letterman Show.

Jamie deRoy & friends is directed by Barry Kleinbort. Rod Hausen and Lanny Meyers are the musical directors.



MAMMA MIA! opened last Thursday at the Wintergarden Theatre in New York City. If you are a rabid ABBA fan you'll love this show. If you think ABBA is the name of a monkey as in Abba, Dabba Do, then stay home. For those who have a hundred dollars to throw away on an evening out and don't expect a lot for their money, this show is for you.

Perhaps our expectations were too high. But, we had over the top expectations in seeing The Producers last Spring, which were not only met but exceeded.



On April 6, 1999, 25 years to the day of winning the Eurovision Song Contest, Benny Andersson and Bjorn Ulvaeus' new musical, Mamma Mia! received its world premiere in London. It was a smash hit as it has been everywhere including Toronto, Chicago and Los Angeles. The move to New York was eagerily anticipated as this year's major Broadway hot ticket. Mamma Mia! is a vehicle for the songs made famous by ABBA. They could have just staged An Evening of ABBA Songs and ABBA fans would have turned out. It wasn't necessary to contrive a story line - if that is what it can be called.

The actual plot line was done considerably better in the 1969 movie Buona Sera, Mrs. Campbell, in which an Italian woman has convinced three American fliers that they each fathered her daughter during World War II. Their support checks have kept coming since the war, but then she panics when she learns they're all coming back to her town for the squadron's reunion. The Alan Jay Lerner/Burton Lane Broadway musical, Carmelina, wasn't a big hit, but better than this.

The best part of Mamma Mia! was experiencing a new talent to us, Louise Pitre, a French Canadian who plays Donna Sheridan, a single mother who once had a singing group called Donna and the Dynamos and three boyfriends, each of whom could have been her child's father. The Dynamos are Judy Kaye and Karen Mason whom we have throughly enjoyed in other productions. They have tremendous talents that are wasted in this show.

If an influx of tourists hits New York from now through New Years, this is an enjoyable show for mothers and daughters - providing you don't object to sound that is way too loud. Then again, they could just go shopping, buy all of the ABBA records, take them home and dance around the living room.

Mamma Mia! has music and lyrics by Benny Andersson, Bjorn Ulvaeus and Stig Anderson. Book by Catherine Johnson. The production stars Louise Pitre, Tina Maddigan, Judy Kaye, Karen Mason, and Joe Machota. Also in the cast are Dean Nolen, Ken Marks and David W. Keeley. Sets and costumes by Mark Thompson. Anthony Van Laast did the choreography. The score of 22 songs is arranged by Martin Koch. Directed by Phyllida Lloyd.

Seen in previews the week prior to opening, I didn't want my money back - I just wanted a better show.

HAPPY DAYS a stage take on the popular television series, will have its first invite only reading for potential financial backers in Los Angeles Oct. 21-23 at the Falcon Theatre.

The musical is written and directed by Garry Marshall who created the television series, a household main stay from 1974 to 1984 and made Henry Winkler a superstar. Scott Grossman is the choreographer. Musical direction is by Michael Roth. Ronny Hallin is co-producer.

Located in Burbank's media district near Disney Studios, NBC, Warner Brothers and Universal Studios The 99-seat Falcon Theatre. opened its doors in November, 1997. The performing arts center was built by Marshall who, when he isn't playing softball, is a theatre buff.

WAR BRIDES a romantic musical about British women who fight to be reunited with the U.S. soldiers they met during World War II, received a New York City reading Oct. 22 at the Century Center Theatre, with Adinah Alexander, Valerie Fagan, Lynne Halliday, Cindy Marchionda and Bethany Smith as the title brides.

War Brides has a book by Ron Sproat, music by Christopher Berg and lyrics by Frank Evans. Bick Goss directs. Alan Gilbert, Fredric Marco and Jay Montgomery play their lovers, and other roles. The focus is on the British two women, Mo played by Smith and Ivy played by Marchionda. A full production of this project was seen in 1994 under the title Back Home at the New Hope Performing Arts Festival in Bucks County, PA, and has had readings at Paper Mill Playhouse and National Musical Theatre Network. Smith and Halliday are recreating their Bucks County performances. The War Brides reading Oct. 22 is part the Musical Mondays series at Century Center.

TWO ROOMS by Leo Blessings will open the 14th season of the Blue Heron Theatre in NYC. This revival will be directed by Roger Danforth. In Two Rooms the set represents a windowless cubicle in Beirut where an American hostage is being held by Arab terrorists, and a room in his home in America, which his wife has stripped of furniture so that symbolically, she can share in his ordeal. Visitng the wife periodically are an ambitious reporter and an efficient State Department official. Two Rooms was first produced in 1988.



TWO ROOMS at the Blue Heron Theatre, NYC. Photo By: Richard Termine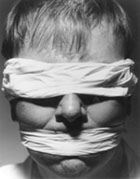 Thomas James O'Leary and Monica Koskey portray Michael and Lainie Wells, the hostage and his wife. Beth Dixon portrays the State Department official, Ellen Van Oss, and Steve Cell is cast as the reporter Walker Harris. The set and lighting design will be by Roman Tatarowicg, the costume design by Theresa Squire, and the sound design by Antonio Garfias. Paula Wilson is the stage manager.

Blue Heron Theatre was founded in 1987 as a production organization that defines its work as a thinking person's theater. It produces contemporary plays, classics and performance pieces that bear witness to the human values of thought, feeling and imagination. The company believes that through art, it can illuminate the world's diversity.

Two Rooms opens Nov. 1 and runs through Nov. 23.

BY JEEVES by composer Andrew Lloyd Webber and librettist-lyricist-director Alan Ayckbourn began previews at Broadway's Helen Hayes Theatre on October 16.

The characters are based on the popular comic novels by P.G. Wodehouse, a British chap who specialized in writing about the leisure class between the world wars, the 1920s and '30s. One of Wodehouse's New Year Resolutions in 1905, when he was a 23 year old, was to learn to play the banjo, an ambition which he sought to achieve while living at the relatively isolated house in Emsworth, Hampshire, which was called Threepwood. One of his less reliable friends, Herbert Westbrook, was staying with him at the time, and took the opportunity to borrow and pawn the banjo. Who is to say whether it was musical or financial considerations which caused him to lose the pawn ticket? By Jeeves takes place in a church hall where Bertie Wooster is scheduled to give a banjo recital. His faithful manservant, Jeeves, a lover of music, steals the banjo, forcing Bertie to improvise with a dizzying tale full of romantic entanglements and mistaken identities involving his friends and their love interests. The church hall later represents a London flat and the house and grounds of Totleigh Towers.

John Scherer and Martin Jarvis star as the famed Wodehouse characters, Bertie Wooster and loyal valet Jeeves.

By Jeeves is a totally rewritten version of a 1975 production. The North American Premier of By Jeeves was at the Goodspeed Opera House in East Haddam, CT in December 1996. Goodspeed Musicals is producer of this production jazz infused musical comedy, which has an official opening of October 28.


WHO'S WHERE


MICHAEL FEINSTEIN does a two nighter Oct. 26-27 at the Tennessee Performing Arts Center, Nashville.

TONY BENNETT performs Oct. 25 through Oct. 28 at Caesars Palace in Atlantic City.

TORI AMOS takes center stage Tuesday in Chicago, IL at the Arie Crown Theater. On Wednesday the performs is in Cleveland, OH for a show at the Palace Theatre. Thursday finds her in the spotlight in Indianapolis, IN at the Murat Centre and on Saturday she stars on St. Louis, Mo at the Fox Theatre.

SMOKEY ROBINSON tonight is in front of the mike in Verona New York at the Turning Stone Casino.

STEVE & EYDIE tonight appear at Resorts International in Atlantic City, N.J.

NEIL DIAMOND on Tuesday is in Rockford, Ill. at the Rockford MetroCentre. Wednesday finds the show in Moline, IL at the Mark Of The Quad Cities. Friday and Saturday Neil is in St. Paul, MN at the Xcel Energy Center.

LARRY GATLIN performs Friday in York, PA at the Living Word Church. On Saturday Larry is in Manitowoc, WI at the Capitol Civic Centre.

BERNADETTE PETERS appears Oct. 24 at the NJPAC in Newark, N.J. On Oct. 26 the multi-talented beauty is at the Roy Thompson Hall in Toronto, Canada.

AUDRA McDONALD performs October 22 in Escondido, CA at the California Center for the Arts. On Saturday she is in the spotlight in Atlanta, GA at the Rialto Center for the Performing Arts.

LUTHER VANDROSS tonight performs in Boston, MA at the Wang Center. Tomorrow he's in Buffalo, NY at the Kleinhans Music Hall and Wednesday finds him in Toronto, ON at the Hummingbird Centre. The following night, Thursday, he entertains in Newark, NJ New Jersey at the Performing Arts Center.

SMOTHERS BROTHERS appear with the Utah Symphony Orchestra Friday and Saturday Oct. 26 and 27. Abravanel Hall, Salt Lake City. UT.

THE GREAT AMERICAN WILD WEST SHOW ( See Broadway To Vegas column of July 22, 2001 ) recently provided live entertainment for the How the West Was Won themed BlackJack tournament at the Stardust Hotel in Las Vegas. This included riding a white stallion into the banquet room and onto the stage, complete with their very own Robert Redford i.e. The Electric Horseman. People were so surprised they had lettuce dangling from their mouths. The gamblers were seated at their tables, eating their salad, when without warning, the lights went out and a large horse with a cowboy dressed in a lighted suit came through the door and reared high in the air like the Lone Ranger, next to the banquet table Once the cowboy was in position on stage he performed his World Championship trick roping act. The audience loved every second of it.


PIFFLE AND PROFUNDITIES


THE LOCUSTS ARE COMING if you don't have enough to think about - dwell on this - the Locusts are coming.

Well, sort of. Actually, it's the Magicicada that is on the march. Both Locusts and Magicicada emerge in periodic swarms. Locusts are far more destructive, destroying all plant life in their path. The Magicicada are more selective, just killing trees - including those bearing fruit.
According to scientists the emergence of Magicicada Brood XXIII is due in America in 2002. Brood X shows up in 2004; and Brood XIV, stakes it's claim in 2008.












Next Column: October 28, 2001
Copyright: October 21, 2001. All Rights Reserved. Reviews, Interviews, Commentary, Photographs or Graphics from any Broadway To Vegas (TM) columns may not be published, broadcast, rewritten, utilized as leads, or used in any manner without permission, compensation and/or credit.
Link to Main Page
---
Laura Deni



U.S. Postal Address: Post Office Box 60538, Las Vegas, NV 89160
CLICK HERE FOR COMMENT SECTION