! >
Broadway To Vegas
  
  REVIEWS  INTERVIEWS COMMENTARY NEWS

| | |
| --- | --- |
| | |
CHARLOTTE SYMPHONY'S CHRISTOPHER WARREN-GREEN TO CONDUCT AT ROYAL WEDDING - - INNER CITY CD REVIEW - - BALENCIAGA AND SPAIN - - KATE MIDDLETON, PRINCESS DIANA AND WALLACE SIMPSON CLOTHES AUCTIONED OFF - - CELINE DION OPENS IN LAS VEGAS - - A SALUTE TO TERRENCE McNALLY - - CHARLIE SHEEN EXPANDS TOUR - - WORLD CELEBRATES MICHAEL GORBACHEV'S 80th BIRTHDAY - - DONATE . . . Scroll Down



UPDATE - March 22, 2011
Another injury has taken place in the troubled Spider-Man: Turn Off The Dark production. T.V. Carpio, 29, who plays the female lead, Arcaine, was injured on March 16 during a fight scene and will be out of the production for at least two weeks. Producers made the announcement on March 22 and provided no other details.


CHARLOTTE SYMPHONY'S CHRISTOPHER WARREN-GREEN TO CONDUCT AT ROYAL WEDDING
Charlotte North Carolina Symphony director Christopher Warren-Green. Prince Charles personally rings him up on the telephone.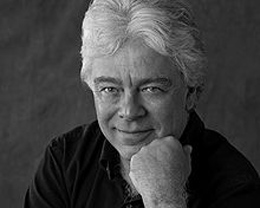 There's going to be an element of good old American Southern Pride when Prince William and Catherine Middleton get married. In May 2009, the Charlotte North Carolina Symphony named Christopher Warren-Green its 11th music director.

Last week St. James's Palace announced that Warren-Green will conduct at the royal wedding.

In addition to waving the baton around Charlotte, Warren-Green is a regular visitor to the Minnesota Orchestra and made his immensely successful debut with the Philadelphia Orchestra in 2007, adding to the list of prestigious orchestras he has already conducted in North America - including the National Symphony Washington and the Houston, St. Louis, Seattle, and Vancouver Symphony orchestras.

Warren-Green and his wife Rosemary reside in Charlotte with their son, Jamie.

"Dottie and I are excited and pleased that our friend Christopher Warren-Green has been chosen for such a distinguished role and responsibility," said Charlotte Symphony Board Chair and former N.C. Governor James G. Martin. "At the same time, this goes to show how fortunate Charlotte is to have recruited such a globally established and highly regarded musician to lead our Charlotte Symphony."

When he's not conducting in America, Warren-Green makes music that pleases the royal ears. A native of England, Warren-Green has conducted for a variety of royal occasions since 1980.

In 1980, by personal invitation of HRH the Prince of Wales, Warren-Green was honored to conduct the first concert in modern times to be given in Buckingham Palace's Throne Room. Since then, he has conducted numerous concerts at Buckingham Palace, as well as Highgrove House and St James's Palace.

To mark the occasion of Her Majesty the Queen's 80th birthday at Kew Palace, he conducted a private concert for the entire Royal family.

One day the phone in his home rang and he picked up the kitchen extension. It was Prince Charles personally asking him to arrange the music and conduct the Philharmonia Orchestra for the Service of Dedication and Prayer, celebrating the marriage of TRH's the Prince of Wales and the Duchess of Cornwall.



Prince William and Catherine Middleton pose in one of two official engagement portraits taken by photographer Mario Testino, released by Clarence House. Copyright 2010 Mario Testino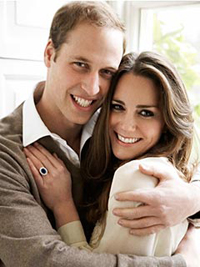 In July 2007, he conducted the première of Nigel Hess' Concerto for Piano and Orchestra, commissioned by Prince Charles in memory of his grandmother, with soloist Lang Lang. He also conducted the 60th birthday celebration concert for the Prince of Wales, in November 2008.

A few days ago Prince William and Kate Middleton selected the musicians to perform at their ceremony on April 29, and Warren-Green will conduct the London Chamber Orchestra. The orchestra's 39 musicians will be in the organ loft of the Abbey. The LCO is the longest established professional chamber orchestra in the UK, having been founded in 1921 by Anthony Bernard. HRH The Duchess of Cornwall is a patron of the orchestra.

The musical selections haven't yet been announced, but the choices are steeped in tradition - expect Psalm 67 to be somewhere in the mix. Every monarch from Queen Victoria to Queen Elizabeth II chose Psalm 67 for their wedding, and Queen Elizabeth followed in the tradition of her father and grandfather in leaving her wedding to Mendelssohn's Wedding March.

Widor's Roccata from Symphony No 50 has been a hugely popular recessional for many years, but the Royals didn't get round to choosing it until Princess Anne selected it in 1973.

"Both Prince William and Miss Middleton have taken a great deal of interest and care in choosing the music for their Service," the Palace said in a statement, adding that the music "will include a number of well-known hymns and choral works as well as some specially commissioned pieces."

Two choirs, one orchestra and two fanfare teams will perform the music at the wedding.

A Fanfare Team of seven musicians from the Central Band of the Royal Air Force will perform under the direction of Wing Commander Duncan Stubbs. The Central Band was established in 1920 and provides musical support to the Royal Air Force throughout the UK. In addition to their musical duties, Royal Air Force musicians also serve overseas in support of the broader defense cause.

The State Trumpeters of The Household Cavalry comprises musicians from both The Band of The Life Guards and The Band of The Blues and Royals. The Fanfare Team of eight Trumpeters will be led by Trumpet Major Grant Sewell-Jones of The Band of The Blues and Royals. In addition to their musical duties, all Army Musicians can be called upon to act as individual augmentation soldiers in support of operations across the world.

The choirs will be under the direction of James O'Donnell, Organist and Master of the Choristers at Westminster Abbey. The Choir of Westminster Abbey is made up of 20 boys, all of whom attend the Abbey's dedicated residential Choir School, and 12 professional adult singers, known as Lay Vicars. The Abbey's Sub Organist, Robert Quinney, will play the organ.

The Chapel Royal Choir consists of ten Children of the Chapel, boy choristers who hold scholarships at City of London School, and six Gentlemen-in-Ordinary, who are professional singers. The Chapel Royal Choir has existed since at least the Norman Conquest. The Organist, Choir Master and Composer at Her Majesty's Chapel Royal is Dr. Andrew Gant. The distinctive State uniforms worn by the children date from the reign of Charles II.

Following the Wedding Service at Westminster Abbey, Claire Jones, the Official Harpist to HRH The Prince of Wales will perform at a wedding reception hosted by Her Majesty the Queen at Buckingham Palace.



Broadway To Vegas is supported through advertising and donations. Priority consideration is given to interview suggestions, news, press releases, etc from paid supporters. However, no paid supporters control, alter, edit, or in any way manipulate the content of this site. Your donation is appreciated. We accept PAYPAL. Thank you for your interest.



ART AND ABOUT


BALENCIAGA AND SPAIN

Cristobal Balenciaga, Detail of cocktail dress of fuchsia silk shantung and black lace with black silk satin ribbons, summer 1966. Fine Arts Museums of San Francisco, the Eleanor Christensen de Guigne Collection (Mrs. Christian de Guigne III), gift of Ronna and Eric Hoffman.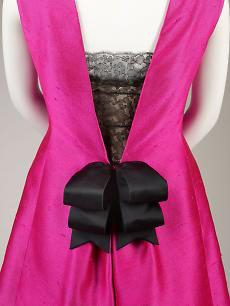 examines the profound and enduring influence of Spain on the work of haute couture master Cristóbal Balenciaga.

The impact of Spanish culture, history, and traditions is explored through the recurring themes in Balenciaga's oeuvre and organized in the exhibition in six sections: Spanish Art, Regional Dress, The Spanish Court, Religious Life and Ceremony, the Bullfight, and Dance.

Hamish Bowles, the European editor at large for Vogue will serve as guest curator.

Objects are drawn from museum and private collections in France, Spain and the United States, including the FAMSF collection.

You can feel the pulse of Spain beat in every garment in Balenciaga and Spain. A dress ruffle inspired by the flourish of a flamenco dancer's bata de cola skirt; paillette-studded embroidery that glitters on a bolero jacket conjuring a nineteenth-century traje de luces (suit of lights) worn by a matador; clean, simple, and technically perfect lines that extrapolate the minimalist rhythms and volumes of the vestments of Spanish nuns and priests; a velvet-trimmed evening gown aesthetically indebted to the farthingale robe of a Velázquez infanta.

A sold out symposium on the influence of Spanish culture on the work of Balenciaga which also takes place at the de Young on March 26 and features speakers Hamish Bowles; Pamela Golbin, chief curator of the Musée de la Mode et du Textile at the Louvre; Miren Arzalluz, curator of the Balenciaga Foundation and author of Cristóbal Balenciaga: La forja del Maestro (1895–1936); and Lourdes Font, associate professor at the Fashion Institute of Technology.

The exhibition originated in 2010, in a presentation at the Queen Sofía Spanish Institute in New York City titled Balenciaga: Spanish Master. The exhibition was conceived by Oscar de la Renta, who began his career in fashion working at Balenciaga's Madrid couture house in the 1950s.

Balenciaga and Spain is organized by the Fine Arts Museums of San Francisco. March 26, 2011 - July 4, 2011 at the deYoung in San Francisco.


THE MUSIC GOES ROUND AND ROUND


INNER CITY Music by Helen Miller. Lyrics by Eve Merriam. Conceived and directed by Tom O'Horgan. Conducted by Gordon Harrell.

Starring: Linda Hopkins, Delores Hall, Carl Hall, Allan Nichols, Paulette Ellen Jones, Florence Tarlow, Larry Marshall, Fluffer Hirsch and Joy Garrett.

Inner City was ahead of the curve when it opened at the Ethel Barrymore Theatre on December 19, 1971 where it played a total 24 previews and 97 regular performances. Its breakout star, Linda Hopkins, took home both Drama Desk and Tony Awards for her incendiary performance. Inner City paved the way for productions such as Avenue Q and In The Heights.

Inner City has language that can be raw but pertinent. The music is infectious and the lyrics are perhaps even more relevant today than they were in 1971.

The cast is awesome.

The biggest puzzlement is why this incredible musical has been permitted to be buried for 40 years. The 'inner city' hasn't change and the songs on this CD are a pointed and powerful statement of life today. If anything, the lyrics no longer reflect what once was a specific, localized area. Rather, a description of the 'new normal' that life has become for everyone. Inner City is also the rare vehicle that contains a role which is a potential star maker, as happened with Linda Hopkins.

The wow! recording of Inner City has just be released by Masterworks Broadway/Arkiv and belongs in everyone's musical collection.

Eve Merriam, a poet, wrote the musical's source material, the ironic and controversial book Inner City Mother Goose, which as the original liner notes explained is "a collection not of nursery rhymes for tiny tots, but satire for unadulterated adults, thereby following in the tradition of the original Mother Goose rhymes back in the eighteenth century when Little Jack Horner, Mary Mary Quite Contrary, Who Killed Cock Robin and other characters were invented as sophisticated political and social commentary on the times."



Eve Merriam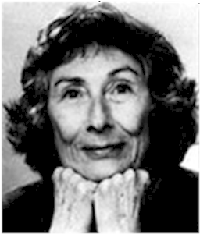 Linda Hopkins rocks and the lyrics pierce.

"Now I lay me down to sleep/I pray the double lock will keep;/May no brick through the window break/And no one rob me till I wake."

Paulette Ellen Jones who tells a young girl's pregnant story in, My Mother Said. Ripoffs by slumlords, and schlock merchants are given their musical due.

Urban Mary: "Mary, Mary, Urban Mary, how does your sidewalk grow? With chewing gum wads and cigarette butts, with popsicle sticks and potato chip bags," and so on and so on to excrement.

It's not all in your face, street smart survival.

Linda Hopkins recalls the loves of her life and ponders, "If you had to have one man, just one man in the house for the rest of your life, who would it be?" Her soulful response is Deep in the Night, a song which had life beyond the Broadway stage being covered by Barbra Streisand (Songbird), Etta James (Deep in the Night), Sarah Vaughan (Feelin' Good), Linda Hopkins (Linda Hopkins), and The Shirelles (Shirelles).

There is a public official providing a cynical explanation of how our taxes are spent, and after a quick visit to a welfare center, a poverty program storefront that's closing down and an overcrowded school, he tries to persuade the people go along with his silver tongued lies in Riddle Song. Citizens left with only reality is expressed in Shadow of the Sun.

Again, produced on stage in 1971. It could be 2011.

The Judge sits in his court and lets the john go free, while The Hooker is brought in and sings her own brand of street smarts: Joy Garrett sells it with a defiant You Make It Your Way, I'll Make It Mine, and That's Fine, a rousing defense with multiple meaning lyrics - be it hookers, the era that Mad Men depicts, or today's Bernie Madoff.

"Every day in every way there is somebody turning a trick - making a deal - there's somebody pulling it off under the table in the back room; in the front office with the curtains closed; There's somebody getting his percent. There's somebody taking it in, in the office of the big shot boss. There is somebody eating off somebody else - there is somebody getting his percent."



Linda Hopkins in Inner City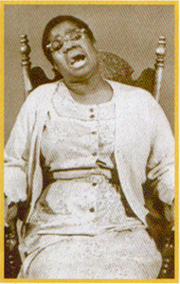 Larry Marshall offers his take "The cow jumped over the moon/On the street in the afternoon./The junkie laughed to see such sport/With his bag and his needle and spoon."

Allan Nicholls as The Dealer sticks it to Madison Avenue with You Push It Your Way, I'll Push It Mine, and That's Fine. "Every day in every way, there is somebody turning you on. There is somebody selling somebody's junk. They somebody peddling stuff inside a package with a label - buy a bottle, jar or a car. There is somebody selling dreams and lies. You hook them your way and I'll hook them mine and that's fine. Every day in every way there is somebody doping your mine. There's somebody getting you off with a free sample - starting a habit to buy, buy, buy. You push it your way and I'll push it mine, and that' fine and the price is going up."

And The Pickpocket, Carl Hall, gives it to Big Business as he explains why You Steal It Your Way, I'll Steal It Mine, and That's Fine. Delores Hall then takes over Law and Order.

The on target Then There Was a Little Man points out that "it's so easy to get a gun and shoot anyone, anyone, anyone..." leading into a climaxing question: "Who Killed Nobody?"

Carl Hall delivers Street Sermon, an Inner City State of the Union message which includes the thought of legalizing certain drugs. Hall sings his melodic message of hope: The Great If. And finally the cast, all together, in front of the vision of a new city built not upon dreams and lies but upon a solid foundation: On This Rock. "I am a city woman, I am a city man, On This Rock I make my stand. No lock, no gate, no fear, no hate can drive me away/Here I stay where I feel the most alive … in this crazy crowded greatest show on earth, in this manic, magic, mad menagerie. I am a stubborn woman, I am a stubborn man/On This Rock I Make My Stand!"

Musical arrangements by Gordon Harrell. Vocal arrangements by Helen Miller. Other arrangers: Horrace Ott. Bernie Hoffer, Bill Goldstein, Lee Holdridge, Larry Fallon. Recorded on January 23, 1972 at RCA Studio C in NYC. Transfer engineer Brian Losch. Mastering/Restoration: John Fredenberg.

Photo Bert Andrews Ironically, an Associate Producer of Inner City was Harvey Milk, the San Francisco political icon who was tragically murdered in 1978.

Tracks:

Fee Fi Fo Fum / Now I Lay Me
Hushabye / My Mother Said
Nub of the Nation
Urban Mary / City Life / One Misty Moisty Morning
If Wishes Were Horses
Deep in the Night
Jeremiah Obadiah / Riddle Song
Shadow of the Sun
Boys and Girls Come Out To Play / Lucy Locket / Wisdom / The Hooker ("You Make It Your Way")
Law and Order
The Dealer ("You Push It Your Way")
Kindness / As I Went Over / Apartment House / There Was a Little Man / Who Killed Nobody?
It's My Belief
Street Sermon
The Great If / On This Rock / The Great If (reprise)


KATE'S SEE THROUGH DRESS TOPS EXPECTATIONS AT PASSION FOR FASHION - IT'S A ROYAL AFFAIR!
Billed as the dress that caught Prince William's eye. Photo: Kerry Taylor Auction House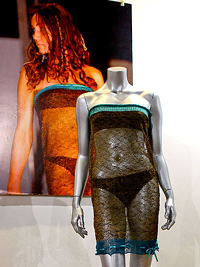 A see through dress which caught the eye of a future king, the lingerie worn by a woman who cost a king his crown, and dresses worn by the mother of a future king, with proceeds going to a charity set up by her dead lover.

If those clothes could only talk.

"In the lead up to the next Royal wedding we are delighted to announce the sale of the dress that may have started it all," gleefully announced the Kerry Taylor auction house.

"This piece was selected for Kate Middleton to wear and it was decided that it should be worn as a dress rather than a skirt - and the rest as they say is history!"

Prince William was seated in the front row and decided he'll like to know Kate better.

That knitted lace, see-through risqué item, which was originally estimated to fetch $13,000-16,000, was hammered down on March 17 for a tad over $125,800 by Kerry Taylor Auctions at La Galleria in central London.

A man at the back of the sales room who refused to give his name said he bought it on behalf of an individual he would only identify as "Nick from Jersey."

That Nick from Jersey is Nicky Roberts, who bought it as a present for his uncle David Gainsborough Roberts who owns the world's largest collection of Marilyn Monroe memorabilia, including her famous red sequined dress from Gentlemen Prefer Blondes and her Niagara 'wiggle dress'. ( See Broadway To Vegas column of March 13, 2011 )

Gainsborough Roberts, who lives in the Channel Islands, revealed on BBC Radio Jersey that the dress would be sold to raise money for charity.

He said: "Miss Middleton is probably going to be the next Queen of England, so it is of historical importance - ­probably more important than Queen Victoria's bloomers, which I have."

The transparent number was worn by Kate over black underwear at a charity fashion show at Saint Andrews University in Scotland in 2002. Since then the garment had been stored in a trunk full of junk. Todd, who put the garment up for auction, gave up fashion design and now works in an aquarium.

The strapless dress was designed in 2000 by then fashion and textile student Charlotte Todd, at the University of the West of England. She crafted the garment for a project entitled The Art of Seduction. It cost less than $50 to create and was intended as a skirt.

Two years later, she was invited to submit a garment for the annual Saint Andrews fashion show. Fashion show organizers decided that Middleton should wear it as a dress over black underwear.

Auctioneer Kerry Taylor said the huge interest reflected the 'Kate-mania' sweeping the world. Taylor told the press: "I am quite astonished by the amount of interest from all over the world, from Korea to Japan to America. Literally there's global interest in the dress and that reflects the interest in Kate Middleton. I feel quite sorry for her - if you're getting this kind of response to a dress that she wore for 10 minutes all those years ago it's quite extraordinary."

"We've got people flying in from America, banks have telephones booked. A lot of them are business people, it's possibly for investment and possibly publicity for whatever company they own. It's saying, 'well this is my company'. It's going to get in the news everywhere, so how much is that worth? Most people seem to be quite astute business people."



The Duchess of Windsor's scarlet chiffon nightdress with a cape sold for more than $10,500. Proceeds went to the Dodi International Charitable Foundation. Photo: Kerry Taylor Auction House

The Passion For Fashion auction featured more than 250 lots, including two gowns worn by William's mother, Diana, Princess of Wales and items from the Duchess of Windsor's estate.

One of the Princess Diana gowns was a Zandra Rhodes pink chiffon dinner gown which Princess Diana wore on a state visit to Japan in 1986. The other was a Catherine Walker formal, stunning white lace evening dress, worn on a state visit to France in 1988. Their combined auction gavel down price was $108,000.

More royal contributions were from the Duchess of Windsor's wardrobe and accessory collection. The story of how Edward gave up his throne in 1936 to marry Simpson, a divorcee, is one of the key elements in The King's Speech, crowned as this year's best picture at the Academy Awards.

Despite the majority of her house contents being auctioned by Sotheby's back in 1998, several pieces were held back and these make up the collection of items sold in the Kate Middleton dress auction. Elegant lingerie, luggage and handbags once owned by Wallis Simpson - the American socialite whose affair with Great Britain's King Edward VIII resulted in his abdication were eagerly snapped up. Those lots featured several exquisitely made pieces of lingerie, including bias cut nightwear in crepe de chine, chiffon and Chantilly. Simpson's scarlet chiffon nightdress with a cape sold for more than $10,500.The Windsor sale also saw several designer handbags going under the hammer, with Cartier, Schiaparelli and Christian Dior all in the mix. All of the Duchess of Windsor items - were sold to benefit the Dodi International Charitable Foundation, which provides medical care to children and their families in the United States, Britain, Egypt, and France.

Sale of Windsor items have been benefiting the Dodi International Charitable Foundation since 1998. Dodi's father, the Harrods owner Mohamed Al Fayed, had bought the Windsor estate at auction and then committed the proceeds of any Windsor items he placed into auction to be distributed to the Dodi Fayed International Charitable Foundation and causes dear to the Princess, as a tribute to the couple whose deaths in a Paris car crash in August 1997 shook the world. Diana and Dodi had visited the Duke and Duchess's Bois de Boulogne home only hours before their death.

Prior to the start of the bidding, the auction house identified their "star fashion piece" as none of the royal garments but rather lot 180 - "A fine and important Yves Saint Laurent couture `Mondrian' dress, Autumn-Winter, 1965, estimate $40,000-56,000 from the renowned Sandy Schreier collection."


OTHER PEOPLE'S MONEY


CHARLIE SHEEN who now has 3 million Twitter followers, kicks off his one man rant April 2, at Detroit's Fox Theatre.

Tickets sold out in just 18 minutes - a Ticketmaster record. That prompted the tour to be expanded to Cleveland, Columbus, two shows at New York City's 6,000 seat Radio City Music Hall ($79.50 to $519), Connecticut and Boston. Tickets went on sale last Thursday and sold out.

Later that night Sheen added a dozen more cities, including stops April 14 Toronto, ON Massey Hall; April 16 Atlantic City, NJ Trump Taj Mahal; April 19 Washington, DC DAR Constitution Hall; April 21 Atlanta, GA Fox Theater; April 22 Tampa Bay, FL St. Pete Times Union; April 23 Ft. Lauderdale, FL BankAtlantic Center; April 26 Houston, TX Verizon Wireless; April 27 Dallas, TX American Airlines Center; April 28 Denver, CO Wells Fargo; April 30 San Francisco, CA Nob Hill; May 2 Vancouver, BC Rogers Arena; May 3 Seattle, WA Comcast Arena. Those tickets went on sale yesterday.

Performing 21 dates in 19 cities from April 2 to May 3 is a major, big deal tour.

His ticket prices are ranging $49.50-$519.00. For $750, you can meet Sheen backstage after the show in a meet-and-greet session. According to a Sheen posting: "Come hang with me on the only part of the stage you're allowed to...the backstage! You've been invited."

Sheen's contract with tour promoter Live Nation guarantees that the fired Two and a Half Men star will snag 85 percent of the proceeds. On non-refund tickets, it's estimated he'll take in $250,000-$275,000 for each show and around $7 million in all for the month's work, including merchandise sales.

Previously Sheen announced that "One dollar from each ticket to My Violent Torpedo of Truth/Defeat is Not An Option Show LIVE will be donated to the Red Cross Japanese earthquake relief fund.

From the ticket sales aspect, Sheen is a winner! From the enjoyable and substance aspect, the reviews aren't yet in.

The 70-minute, low overhead concerts will have few guests or props. Reportedly, his 'goddesses' will be in attendance, but it's not clear if they will be part of the show, which amounts to Charlie doing unscripted talking while seated in a chair, and taking questions from the audience.

Since Sheen isn't known as a singer, dancer or stand up comedian, his tour on the cusp will either be one of the worst shows ever to be mounted or an astounding entertainment success. Unless he intends to bring Jon Cryer out as a surprise guest, he needs both material and focus that will give the ticket buying audience their money's worth.

Recently Craig Ferguson, on his popular talk show, explained why he wasn't going to do any more Charlie Sheen jokes. In what appeared to be Ferguson feeling sincere angst, he recalled the days in England when citizens could pay money to watch mental patients through a peep hole in the door. The curiosity factor of looking at Charlie Sheen through the audience peep hole will end after the reviews of his first show.

And, touring is more complicated than just booking a venue.

The troubled star also has to make it through two customs stops in Canada.


SPREADING THE WORD


SUNDANCE INSTITUTE'S 2011 THEATRE LAB

Ted Sperling. Photo by Laura Marie Duncan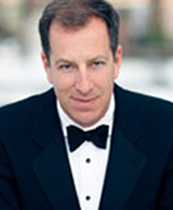 Jonathan Butterell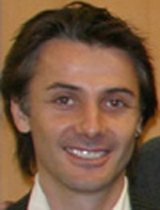 will develop Colman Domingo's new play Wild with Happy, about a man who hopes to scatter his mothers ashes at Disneyland, and a musical adaptation of the 1989 novel Like Water for Chocolate.

Tony Award winner Ted Sperling and Jonathan Butterell will co-direct Like Water for Chocolate.

That project features a book by Tony Award nominee Quiara Alegria Hudes, and music by Mexican singer-songwriter Lila Downs and her longtime collaborator Paul Cohen.

The event allows writers to see their developing work presented in a supportive environment with the aid of a professional director and cast.

The three-week retreat at the Banff Centre in Alberta, Canada is from March 27-April 17.

OUR SWEET LIFE BY THE PACIFIC OCEAN staged reading. A comedy by Houshang Touzie about an Iranian man struggling to provide for his family, revive the passion in his marriage and communicate with a rebellious son raised far from what once was home.

This concert-style reading stars the Emmy Award-winning actress Shohreh Aghdashloo and Touzie himself. Directed by Shidan Majidi and produced by Noor Theatre and Persian Arts Festival.

Saturday, March 26 at the 92YTribeca, NYC.

YOU WILL MEET A TALL DARK STRANGER Woody Allen's latest film follows a pair of married couples in London as their passions, ambitions and anxieties lead them into trouble and out of their minds. A Q&A screening with lead actress Gemma Jones on Thursday 24 March, at the Tricycle Theatre in London.

A NOVEL BASED ON HADLEY HEMINGWAY Paula McLain discusses The Paris Wife, her novel based on Ernest Hemingway's first wife, Hadley Richardson, during their marriage in Paris. Wednesday, March 23, at the John F. Kennedy Library in Boston.

PRINCE CHARLES, CAMILLA AND KATE MIDDLETON went to the London Royal Opera House in Covent Garden to attend the final performance of the Royal Ballet's brand new, full-length Alice's Adventures in Wonderland. Kate was seated between her future in-laws and was seen smiling and eagerly applauding. Her future groom was in Christchurch, New Zealand touring the earthquake damaged area, including entering the 'red zone' where The Court Theatre is located.

JERRY LEWIS who celebrated his 85th birthday last Wednesday, received an interesting type of birthday present from the Pasadena Playhouse who issued a release of their 2011-2012 season; one world premiere musical South Street, one new play Pastoral, starring Academy Award-nominee Angela Bassett, the Tony Award winning Art, an American classic The Heiress, and a new musical to be announced. In addition to the scheduled mountings, there were two offerings on a considering list. One of those is Lewis' The Nutty Professor, based on the popular Jerry Lewis film, with a score by Marvin Hamlish and Rupert Holmes. The other contender is Peggy Sue Got Married, the American premiere of a new version of the London West End success.


SWEET CHARITY


ARE YOU READY FOR TOMMY Teenage Cancer Trust's 11th annual week of music and comedy gigs at the Royal Albert Hall, London, starts on Monday, March 21.

The highlight for Who fans will be a special performance on Thursday, March 24 by Roger Daltrey of The Who's 1969 rock opera Tommy.

PLAYWRIGHT JON ROBIN BAITZ will be honored at the annual Benefit Gala during the Ojai Playwrights Conference. The gala is themed Substance of Desire - a celebration of love, lust and laughter in the plays of Jon Robin Baitz.

Saturday, March 26, 2011, at Matilija Auditorium in Ojai, CA.

A dramatic event created especially for this evening will star David Burtka, Neil Patrick Harris, Jane Kaczmarek, Stacy Keach, Ron Rifkin, Steven Weber and Noah Wyle.

Following the show, the festivities continue at St. Thomas Aquinas Hall with music, martinis, a gourmet dinner prepared by celebrity chef Michael Hollingsworth, the 2011 OPC Awards, and a live auction.

Baitz will be honored with the 2011 OPC Award for his contribution to American theatre. His newest play, Other Desert Cities, was read for the first time in Ojai at the 2010 Summer New Works Festival and recently opened at the Lincoln Center in New York City. Baitz is the recipient of a Rockefeller Foundation Award, a Drama Desk Award, is a Guggenheim Fellow, and a Pulitzer Prize finalist for A Fair Country. Baitz also created the hit TV series, Brothers & Sisters.

This original evening of theatre was inspired by OPC Artistic Director/Producer Robert Egan and will be co-directed by Egan along with OPC Associate Artist Michael Morris.

Proceeds will benefit the Ojai Playwrights Conference, a non-profit organization whose mission is to develop unproduced plays of artistic excellence from diverse writers both emerging and established by promoting creative freedom and bold experimentation through a development process that values writers who focus on the compelling social, political and cultural issues of our time, and to nurture a new generation of playwrights through youth workshops. The 14th Annual OPC Summer New Works Festival will take place August 9-14, 2011.

DAVID GROHL AND HIS FOO FIGHTERS on their tour for new album, Wasting Light, which is out April 12, will perform a benefit show Tuesday, March 22 at the Auckland Town Hall with all proceeds going to the Christchurch, New Zealand earthquake appeal.

BARE will be performed by an all-star cast including Sam Neill, Rhys Darby, Keisha Castle-Hughes and Lucy Lawless on March 25 at The Civic in Auckland as a benefit for Christchurch, New Zealand. Writer/director Toa Fraser's play Bare is a story of Kiwi identity and change which established Fraser as a talented playwright when it was first performed back in 1998; he then went on to direct films No 2 and Dean Spanley.

Originally performed by just two actors, this version will feature a cast of 17 which includes Ian Hughes (who was in the original production alongside Madeleine Sami), Michael Hurst, Sara Wiseman, Antony Starr, Ian Mune, David Fane, Bronwyn Turei, Kirk Torrance, Annie Whittle, Mia Blake, and Morgana O'Reilly.

Actor and director Michael Hurst grew up in Christchurch and started his training as an actor at the Court Theatre in the late 70s. "We pull together as artists and the community pulls together to help in the reconstruction and rehabilitation of a city. Sounds right to me." Annie Whittle is another who calls the city her home town. "My 88-year-old mum still lives there in her own place. I feel devastated by what has happened, but I feel honored to have been asked to participate and relish the opportunity to help raise funds to help this beautiful beleaguered city." The play will end with a performance of Bathe in the River by Don McGlashan and the Jubilation Choir.

A SALUTE TO TERRENCE McNALLY a benefit for The Acting Company the star studded event takes place Monday, March 28 at the Longacre Theatre in New York City.

Headed by Angela Lansbury, the multiple Tony award winner will be joined by Brian Stokes Mitchell, Barbara Walsh, Audra McDonald, Alan Cumming, Tyne Daly, Edie Falco, Roger Rees and Raul Esparza who will sing, share memories and recreate scenes from dozens of McNally hits. John Glover, Marin Mazzie, Joyce DiDonato, Malcolm Gets, Emily Skinner, Alexandra Silber, Bobby Steggert, Jason Danieley and Stephen Bogardus will round out the evening. The evening is written and directed by John Doyle; Mary-Mitchell Campell serves as Musical Director.

Lansbury chairs The Acting Company's Artistic Advisory Board and is recipient of its Lifetime Achievement Award. Founded in 1972 by John Houseman, current Producing Artistic Director Margot Harley, Kevin Kline and Patti LuPone, The Acting Company has been honored with a Tony Award for sustained excellence.

Top tier tickets include dinner with the cast.



WORLD CELEBRATES MICHAEL GORBACHEV'S 80th BIRTHDAY
Mikhail Gorbachev in May 2010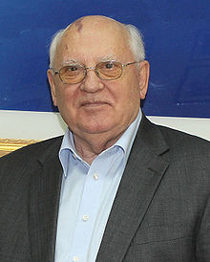 Former Soviet leader Mikhail Gorbachev celebrated his 80th birthday on March 2, 2011, and on March 30th his family and friends are marking the occasion with an exclusive gala concert at the Royal Albert Hall, London.

Mikhail Gorbachev is one of the few people who can justify the label 'The man who changed the world'.

Outstanding representatives of the world of culture, science, sport, entertainment and politics from around the globe will join together to celebrate the life of the Nobel Peace Prize winner and transformational 20th Century figure. The evening will presented by special guests including Sharon Stone.

Celebrities lending their names to the fundraising efforts include Bono, Hugh Grant, Martha Fiennes, Jose Carreras, Alan Rickman and Elizabeth Hurley.

This fantastic gala evening will bring together the greatest artists from East and West, who will perform unique duets on the Royal Albert Hall stage to honor Gorbachev's achievements. Together, they will celebrate the seven stages of Gorbachev's life including his childhood, rise to high office, the reforms of Perestroika, his international peace efforts and the charitable work of the Gorbachev Foundation.

Artists currently confirmed to be performing at this event include:

Bryan Ferry, Katherine Jenkins, Scorpions, Melanie C, The London Symphony Orchestra, Maestro Valery Gergiev, Bolshoi and Mariinsky Soloists, Dmitry Hvorostovsky, Andrey Makarevich and Mashina Vremeni, Igor Krutoi, the Turetsky Choir and Andrey Gavrilov.

This Black Tie event will be co-hosted by Gorbachev's granddaughters Ksenia and Anastasia and will be attended by a host of international celebrities and politicians including Gerhard Schroder, the former Chancellor of Germany, Sir John Major and Arnold Schwarzenegger, the former Governor of California, Angela Merkel, and mayor Boris Johnson.

The 80th birthday gala concert at the Royal Albert Hall will mark the culmination of six months of fund-raising for the Gorbachev Foundation to raise money for children's cancer charities in the UK and Russia. Other global celebrations included charity dinners and auctions in London, Moscow, New York and Dubai, in addition to an exclusive photography exhibition in Berlin.






WHOOPI GOLDBERG, LIZA MINNELLI AND SUSAN STROMAN were honored last Friday by the Drama League. The Special Recognitions were presented at The 77th Annual Drama League Awards Ceremony and Luncheon. Whoopi Goldberg received the Unique Contribution to the Theatre Award, Liza Minnelli was honored with the Distinguished Achievement in Musical Theatre Award and Susan Stroman received the Julia Hanson Award for Excellence in Directing.

The awards were hosted by Academy Award Nominee Kathleen Turner, and took place at the Mariott Marquis Hotel in Times Square.

JAY LENO set a Guinness World Record for the largest gathering of people dressed as Leprechauns - 224 - on his St. Patrick's Day program. This is not to be confused with the recent Guinness record set for the number of people dressed like a Garden Gnome.

The clever St. Patrick Leprechaun stunt involved a massive amount of coordinated work to pull it off.

Adam the Page helped recruit the would be Leprechauns who had to be over 21 years of age, and required to either come dressed as a Leprechaun (according to Guinness Records guidelines) or permit The Tonight Show to dress them as a Leprechaun. A special Leprechaun makeup and wardrobe department was set up. Both men and woman were told to wear black or green pants and black shoes in order to participate. The wardrobe department did the rest. The future Leprechauns had to arrive at the studio by noon in order to get through wardrobe, hair, and makeup. Leprechaun's have facial hair and The Tonight Show make up department made certain that everyone had a cool Leprechaun beard.

Jay and guest Rainn Wilson from The Office toasted the record setting accomplishment with green milk shakes.

Hopefully the fun, entertaining event will become an annual tradition.



CELINE DION has returned to the Colisseum at Caesars Palace, Las Vegas with 31 talented musicians elegantly clad in black tuxedos and gowns. Led by Claude Mega Lemay, they excel at delivering sweeping instrumentation.

While Dion is a tremendous asset to the Strip, her re-appearance only highlights the sameness of so many other Strip shows. She will perform 70 shows a year, which isn't a lot when you consider that the average Broadway star does that many in three months.

I never particularly cared for Celine Dion's previous Caesars show A New Day. It was contrived, gimmicky and I wondered if there was even a show worth seeing without the dancers. Dion has a distinctive vocal sound, and you either like it or you don't. In 1989 Dion injured her voice and consulted the otorhinolaryngologist William Gould and vocal specialist William Riley, both of whom told her she "doesn't know how to sing, she makes a bad use of her vocal cords."

A mega international star, she garnered a good number of her American fans through two hits - the 1996 It's All Coming Back To Me Now, and the 1995 release Because You Loved Me, both predating My Heart Will Go On, which wasn't released until 1997.

It's All Coming Back To Me Now is a power ballad, written by Jim Steinman. According to printed comments Steinman made in explaining the song: "It says that, at any point in somebody's life, when they loved somebody strongly enough and that person returns, a certain touch, a certain physical gesture can turn them from being defiant and disgusted with this person to being subservient again. And it's not just a pleasurable feeling that comes back, it's the complete terror and loss of control that comes back. And I think that's ultimately a great weapon."

According to the Sunday Times, Andrew Lloyd Webber told Steinman he thought this song was "the greatest love song ever written".

It's All Coming Back To Me Now could be sung by either a man or a woman, although very few could effectively deliver the lyrics. Considering that Celine Dion's entire romantic life has revolved around her husband, it's amazing that Dion even considered vocalizing the most powerful lyrics ever penned about heartbreak and loss, all cradled in Steinman's epic arrangement. That Dion nails the song - elevates her to the lyric interpretation level of Sinatra or Streisand.

Also in the program is Because You Loved Me, which was written by Diane Warren as a ballad that served as the theme to the 1996 film Up Close & Personal and the required My Heart Will Go On.

Critics have - oddly - been comparing her new show to Elvis and Frank Sinatra. We say Diana Ross. Celine's show is remarkably similar to the Diana Ross show at Caesars Palace almost 40 years ago, which was one of the most outstanding, electrifying engagements ever mounted by a female singer in Las Vegas.

An incredible orchestra, minimal but elegantly dramatic staging and the singer wearing a series of gorgeous gowns - doing what she does best - sing. That was Diana Ross.

Celine isn't a great beauty and she has bad hair days. That works to her advantage. With Sinatra - women wanted him and men wanted to be him. With Dion, women don't consider her a threat and want to be her friend, while men want to take care of her. That combination sells tickets and cements a fan base.

Dion's show wears well. Easy to sit through more than once, it's the type of show that could easily be enjoyable 10 years from now.

Eight of the 20 songs she sings are her hits. There are Tina Turner, James Bond and Michael Jackson tributes. There is also a pre-recorded duet with a hologram Stevie Wonder. She wears eight glam gowns and looks particularly stunning in the long ones. The dazzling white strapless gown worn for the opening number Open Arms is a keeper. There's a video of her family and she walks into the audience, all of which grab the audience.

Not a fan of people who love to cry on cue, so a personal turn off is her waterworks-to-the-script during her dramatically emotional rendition of Jacques Brel's epic Ne Me Quitte Pas (Don't Leave Me). Dion has always had a penchant for the overly dramatic, but her fans loved it.

It's a show worth seeing - more than once.

LIBERTY SMITH music by Michael Weiner who is currently co-writing the score for a Broadway musical adaptation of the film Secondhand Lions, with book by famed playwright Rupert Holmes.; lyrics by Adam Abraham. Book by Marc Madnick, Eric R. Cohen and Adam Abraham. Based on an Original Story by Marc Madnick and Eric R. Cohen. Choreographed by Denis Jones. Directed by Matt August.

Ford's Theatre in Washington, DC presents the world premiere of Liberty Smith. In this whimsical musical journey through the American Revolution, our imaginary founding father Liberty Smith sets out on an ambitious quest to free the Colonies in hopes of winning a young girl's heart.

Described as: "A childhood friend of George Washington, apprentice to Benjamin Franklin and linked to Paul Revere's remarkable ride, the elusive Liberty Smith weaves his way through familiar tales of a young nation. Rife with melody and blazing with adventure, Liberty Smith recalls the lush heyday of the American musical. Experience the birth of America through the eyes of our "forgotten" founding father: Liberty Smith."

The production stars Geoff Packard as Liberty Smith, Matthew A. Anderson as Samuel Adams; Christopher Block as Benjamin Franklin; Richard Pelzman as Paul Revere; Drew Eshelman as Old Liberty Smith; Kelly Karbacz as Emily Andrews; James Konicek as Benedict Arnold; Donna Migliaccio as Betsy Ross; Gregory Maheu as George Washington; Lauren Williams as Martha Dandridge. Others in the cast include Michael Bunce, Noah Chiet, Brendan DeBonis, Gia Mora, Tracy Lynn Olivera, Thomas Adrian Simpson , Bobby Smith, Lauren Williams, Harry A. Winter, James Gardiner and Carolyn Agan.

Dance Captain is Gia Mora. Fight Captain is Christopher Bloch

The creative team includes; Assistant Director - Nick Potenzieri; Music Director-Jay Crowder; Scenic Design-Court Watson; Costume Design-Wade Laboissonniere; Lighting Design-Philip S. Rosenberg; Sound Design-David Budries; Wig Design-Cookie Jordan; Orchestrator-Alan Lee Silva; Production Stage Manager-Craig A. Horness; Assistant Stage Manager-Taryn Friend.

March 23-May 21, 2011 at the Ford's Theatre in Washington, DC.

RAFTA, RAFTA based on All in Good Time by Bill Naughton. Directed by Jonathan Silverstein.

Winner of the 2008 Olivier Award for Best New Comedy for its acclaimed run at The National Theatre in London and a hit with critics and audiences in New York, Rafta, Rafta is explained as taking "a hilarious look at the generational divide on sex and marriage within a close-knit Indian family living in England. Following their wedding, two newlyweds find that starting their life together under the groom's family's roof is no honeymoon. With warmth and humor, this British comedy examines what happens when a young couple must choose between saving money or their marriage."

The cast features Shalin Agarwal (Etash Tailor), Ranjit Chowdhry (Eeshwar Dutt), Geeta Citygirl Chopra (Lopa Dutt), Amir Darvish (Jivaj Bhatt), Nasser Faris (Laxman Patel), Ariya Ghahramani (Jai Dutt), Mahira Kakkar (Vina Patel), Caralyn Kozlowski (Molly Bhatt), Gita Reddy (Lata Patel) and Rachid Sabitri (Atul Dutt). The creative team includes Alexander Dodge (Scenic Design), Christal Weatherly (Costume Design), Lap Chi Chu (Lighting Design), Paul Peterson (Sound Design), Gillian Lane-Plescia (Dialect Coach), Reetu Patel (Movement Consultant), Mark Danisovszky (Music Consultant) and Diana Moser (Stage Manager). Previews began at the Old Globe Theatre in San Diego on March 19 with the official opening set for March 24 with a run through April 24.

PRISCILLA QUEEN OF THE DESERT a stage musical with a book written by Australian film director/writer Stephen Elliott and Allan Scott, using well-known pop songs as the score. The musical is a stage adaptation of Elliott's 1994 motion picture The Adventures of Priscilla, Queen of the Desert.

Direction is by Simon Phillips, choreography by Ross Coleman, and musical supervision, orchestrations and arrangements by Stephen 'Spud' Murphy.

Priscilla Queen of the Desert the Musical tells the story of a trio of friends on a heart-warming, uplifting road trip of a lifetime who hop aboard a battered old bus searching for love and friendship in the middle of the Australian outback and end up finding more than they could ever have dreamed.

The drag queen Mitzi Del Bra, in his "real" life named Anthony "Tick" Belrose, has a job in the distant town of Alice Springs, Australia. He convinces his friends, who are also performers, to join him. The journey to Alice Springs in a large tour bus, called Priscilla, Queen of the Desert. Tick is joined by the transsexual woman Bernadette Bassenger and the showy drag queen Felicia Jollygoodfellow (whose real name is Adam Whitely).

The Broadway production stars Tony Award nominee Will Swenson (Tick/Mitzi), Olivier Award nominee Tony Sheldon (Bernadette), Nick Adams (Adam/Felicia) and C. David Johnson (Bob), with "Divas" Jacqueline B. Arnold, Anastacia McCleskey and Ashley Spencer, and James Brown III, Nathan Lee Graham, J. Elaine Marcos, Mike McGowan, Jessica Phillips, Steve Schepis and Keala Settle. Priscilla also features Thom Allison, Kyle Brown, Joshua Buscher, Gavin Lodge, Luke Mannikus, Ellyn Marie Marsh, Jeff Metzler, Eric Sciotto, Amaker Smith, Esther Stilwell, Bryan West, Tad Wilson and Ashton Woerz.

The production team includes set design by Brian Thomson, costume design by Tim Chappel and Lizzy Gardiner, lighting design by Nick Schlieper, sound design by Jonathan Deans and Peter Fitzgerald and make up design by Cassie Hanlon. Production supervised by Jerry Mitchell.

In 1995, the film won an Oscar for Best Costume Design. The Broadway production is reported to use over 500 costumes which include 295 ostrich plumbs in the head gear.

The musical premiered in Australia in 2006 and has gone on to play in New Zealand, the West End, and Toronto. Although the creative team remains the same, this production of Priscilla is slightly different in comparison to those previous as the script has been re-written to focus the show earlier and more often on the relationship between Tick and his son, Benjamin. In addition, several of the songs used in previous productions have been replaced, due to concerns that North American audiences would be unfamiliar with some of the music: most notably, songs by Kylie Minogue have been substituted with songs by Madonna.

The lead producer is listed as Bette Midler who hopped on the Priscilla bus after seeing the London production.

Priscilla officially opens this evening, March 20, at the Palace Theatre in New York City.

BENEFACTORS by Tony award winner Michael Frayn. This 25th Anniversary production is directed by Carl Forsman.

Starring OBIE winner Vivienne Benesch; Tony nominee Daniel Jenkins, Deanne Lorette and Stephen Barker Turner.

Benefactors is a poignant look at marriage and friendship, about an architect charged with building a major development and the project's impact on his family and friends.

Performances begin at The Clurman Theatre at Theatre Row, NYC on March 22nd and continue through April 30th only, with opening night set for April 5th.

THE FABULOUS PALM SPRINGS FOLLIES

Original West Side Story Broadway Cast (Hank Brunjes, third from right)

has a talented cast which includes Hank Brunjes. The 78 year old dancer created by role of Diesel in the original production of West Side Story. Brunjes was also the understudy to Mickey Callan as Riff, the leader of the Jets and succeeded Callan in the role. And when "Cool," a big number, was performed on the televised Ed Sullivan Show, Hank played Riff--and got $400, he remembers - -with Jerome Robbins directing the camera shots.

He started his Broadway career in Pal Joey, and during 30 years as an ensemble member, also had long runs in such hits as Mame, The Rothchilds, Chicago and Sugar Babies. . Because of his height - he's over six feet - Brunjes danced with such tall and elegant leading ladies as Ann Miller and Angela Lansbury.

He was lured to the Follies in 2003 by Leila Burgess, the company dance manager. They had been students together at the high School of Performing Arts in Manhattan.

For women who think they are the only ones with weight as an employment condition, Hank's contract calls for him to stay under 183 pounds.

He also has performed in a variety of costumes. including doing a number in drag. "People tell me I have beautiful legs," he laughs, and recalls that the great Bob Fosse first put him in a dress for Chicago, in which he also came out in diapers for Me and My Baby.

He adds, "I don't care what I wear, if it's a great number."

The Fabulous Palm Springs Follies currently starring The Four Preps can be enjoyed through May 15 in Palm Springs, CA.

GIRLS TALK written and directed by Roger Kumble.

Starring Brooke Shields, Leslie Bibb, Andréa Bendewald, and Constance Zimmer.

Kumble returns for his fourth foray into the world of narcissistic Hollywood power brokers. This time he sets his sights on Brentwood's status climbing mommies. These "d girls" from the nineties now find themselves caught up in a world filled of their own power plays - including nanny poaching, elitist book clubs, and worst of all - pre-school applications - in this new comedy that promises to get all of Hollywood's boys and girls "talk"-ing.

The set design is by Tom Buderwitz. The lighting design is by Christie Wright. The costume design is by Ann Closs-Farley. The sound design is by Doug Newell. The casting director is Bonnie Zane. The stage manager is Patricia Sutherland. The play is produced by Roger Kumble, David Elzer and Molly O'Keefe.

Performances through Sunday, April 24 at the Lee Strasberg Theatre, in West Hollywood.

SMASH by Jack Rosenthal. Additional material by Amy Rosenthal. Directed by Tamara Harvey.

Smash is Jack Rosenthal's hilarious but scathing look at the journey to get a musical from page to stage, complete with a cantankerous composer, a fantasist lyricist, a neophyte female novelist turned playwright, a cocksure director and a bombastic producer.

Based on his own experience of turning his hit TV play Bar Mitzvah Boy into a (less-than-successful) musical, this is the London premiere of one of Rosenthal's wittiest and, until now, rarely seen, plays.

So curtain up, light the lights…..

Starring Cameron Blakely, Josh Cohen, Tom Conti, Richard Schiff and Natalie Walter. The cast also includes Sam Parks and Carrie Quinlan.

Designer - Paul Farnsworth: Lighting Designer - Tim Mitchell: Sound Designer - Gareth Owen.

Rosenthal, one of Britain's greatest TV dramatists died in 2004 leaving behind a legacy of plays, films and television series, that include some of the finest dramas ever broadcast on television. Of his eight feature films Yentl, with Barbara Streisand was his best known. He also contributed un-credited work on the blockbuster smash Chicken Run. He was awarded a CBE in 1994 for services to drama.

March 24-May 8, 2011 at the Menier Chocolate Factory in London.


WHO'S WHERE


KELLI O'HARA AND NATHAN GUNN sing Broadway's Classic Hits The great Broadway songbook doesn't get much better than this: Kelli O'Hara, "the most accomplished Broadway ingénue to emerge in years," teams up with Grammy-winning baritone Nathan Gunn, "a singer of unmistakable star power" who also happens to be one of People magazine's 50 sexiest men alive, for an evening of romantic duets from the Broadway stage. Highlights include showstoppers from Carousel, Show Boat, Kiss Me Kate, West Side Story, and much more. Ted Sperling conducts. Monday, March 21, 2011 at Avery Fisher Hall in New York City.

KATY PERRY begins a two night stand Monday, March 21 at the 02 Apollo in Manchester, United Kingdom.

JAMES TAYLOR on tour with stops this week on Tuesday, March 22, at the Times-Union Center for Performing Arts in Jacksonville, FL. Wednesday's gig is at the Kroger Center in Columbia, SC. On Friday he on stage at the Louisville Palace Theatre in Louisville, KY. Saturday finds him at Memorial Auditorium in Raleigh, NC.

SIR JAMES GALWAY plays his flute Monday, March 21, at the Philharmonic Center for the Arts in Naples, FL. On Saturday the performance is at the Mahalia Jackson Theater in New Orleans.

LINDA EDER entertains March 24 at the Broward CPA in Ft. Lauderdale, FL.

JAMES BLUNT the singer-songwriter and musician continues his tour this week in Germany and Austria. Shows are Monday, March 21, at the Hanns Martin Schleyer Halle in Stuttgart. Tuesday's show is at the Olympiahalle in Innsburck, Austria. On Wednesday the performance is at the Olympiahalle in Munich. On Thursday he can be enjoyed at the Festhalle Messe in Frankfurt. His tour stops Saturday at the TUI Arena in Hannover.

SAY WE FLEW: THE ANDREW GERLE SONGBOOK RELEASE CONCERT with Mark Linn-Baker, Jimmy Ray Bennett, Pamela Bob, Steven Booth, Kate Fisher, Julian Fleisher, Christa Justus, Richard Maltby, Jr., Cassie Wooley, and Karen Ziemba presented at Joe's Pub in New York City on Sunday, March 27.




FINAL OVATION


BEVERLEY RANDOLPH veteran production stage manager who passed away from cancer on March 15m 2011 at age 59.

The highly respected Randolph was stage managed to more than 20 Broadway productions over the course of a 30-plus year career. At the time of her death and since 2009, she was Production Supervisor for the musical The Addams Family. Her credits include the Kander & Ebb musical Curtains, the musical Little Women, the 2002 revival of Into the Woods, the 1998 revival of The Sound of Music, Stephen Sondheim's Tony Award®-winning best musical Passion, Kander & Ebb's The Kiss of the Spider Woman, William Finn's Falsettos, the Tony Award-winning best musical Jerome Robbins' Broadway, Follies in Concert at Avery Fisher Hall, the 1987 revival of Kander & Ebb's Cabaret and Neil Simon's Chapter Two. In the 1980's, she stage managed eight Broadway productions for legendary producer/director Hal Prince.

Paul Libin, Chairman of The Broadway League and Executive Vice President of Jujamcyn Theaters, said, "Beloved and talented stage manager, Beverley Randolph, was one of the many unsung heroes whose tireless efforts make Broadway magic happen every performance. Our hearts go out to her friends and family - backstage, on stage and off stage."

Randolph was born in Norristown, PA and attended Ithaca College. She is survived by her husband James Eisner, a theatrical production electrician. She is also survived by her mother, Sarah DaCosta; sister, Carolyn Borlo; brother-in-law Joseph Borlo; and niece, Sarah Randolph Borlo. A memorial service for family and friends will be held Monday, May 23 at 2 pm at Christ Episcopal Church in Pompton Lakes, NJ. Additionally, a memorial for the Broadway community will be held at the Lunt-Fontanne Theatre at a date to be announced. Donations can be made to The Actors' Fund in the name of Beverley Randolph. The marquees of Broadway theatres in New York were dimmed in her memory on March 16, at exactly 8:00 p.m. for one minute.

MICHAEL GOUGH the Tony Award winning British character actor, died March 17 at his home in England. He was 94.

He won a 1979 Tony Award as Best Featured actor in a Play for playing Ernest in Alan Ayckbourn's Bedroom Farce and was nominated again in 1988 as Best Featured Actor in a Play for Breaking the Code, about Alan Turing, who broke the Nazi spy code. Gough played Turing's supervisor.

He also appeared on Broadway in the plays The Fighting Cock (1959) and Compulsion (1957).

Following his successful stage career he became famous for portraying the droll and officious butler to millionaire Bruce Wayne in Batman, Batman Returns, Batman Forever and Batman & Robin. On the official Batman website actor Michael Keaton who played Tim Burton's Batman issued a statement. "To Mick-my butler, my confidant, my friend, my Alfred, I love you. God bless."

Gough was born in Kuala Lumpur to British parents. His first three marriages - to Diana Graves, Anne Leon and Anneke Wills - ended in divorce. Gough adopted Anneke's daughter Polly, and in 1965, their son Jasper was born. He is also survived by his fourth wife, Henrietta Lawrence, another daughter Emma; and another son, actor Simon Gough who appeared with his father in the 1971 film Crucible of Horror.








Next Column: March 27, 2011
Copyright: March 20, 2011. All Rights Reserved. Reviews, Interviews, Commentary, Photographs or Graphics from any Broadway To Vegas (TM) columns may not be published, broadcast, rewritten, utilized as leads, or used in any manner without permission, compensation and/or credit.
Link to Main Page
---
Laura Deni



For the snail mail address, please E-mail your request.
CLICK HERE FOR COMMENT SECTION