! >
Broadway To Vegas
  
 SHOW REVIEWS CELEBRITY INTERVIEWS GOSSIP NEWS

| | |
| --- | --- |
| | |
DANCE REGULATIONS A WORLD WIDE ISSUE - - JOHN DREW THEATRE - - PRINCESS DIANA EXHIBIT - - SPRINGER THE MUSICAL IS GOLDEN RAINBOW LAS VEGAS BENEFIT - - SELECTED SHORTS WITH JANE CURTIN AND DENIS O'HARE - - PROMETHEUS BOUND - - HUMANA FESTIVAL SPECIAL EVENT - - AUDRA McDONALD AND BARBARA COOK - - DONATE . . . Scroll Down


Copyright: March 11, 2007
By: Laura Deni

CLICK HERE FOR COMMENT SECTION
BRITISH PARLIAMENT MEMBER SHINES LIGHT ON DANCE INDUSTRY
Meg Hillier MP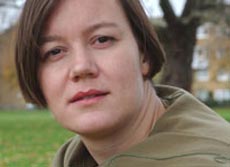 Is your child's dance teacher qualified? Maybe the person is a sexual predator? Does the dance instructor know anything about child safety or carry liability insurance?

Shining a light on that important issue is Meg Hillier, a bright, feisty, former journalist who is now a member of the House of Commons.

Prior to becoming an MP, Meg served for eight years as a local councilor, and was the youngest ever Mayor of Islington in 1998/99. She was elected to the London Assembly to represent Hackney, Islington and Waltham Forest in 2000. In June 2004 Hillier was selected as the Parliamentary candidate for Hackney South and Shoreditch areas of England.

On February 28 she requested from her colleagues "to bring in a Bill to make provision for the regulation of the teaching of dance; and for connected purposes."

Hillier's aim is to "improve the teaching offered by teachers of dance throughout the country." It's an issue of importance that affects not just Great Britain.

Hillier took time from her busy schedule to answer some questions for Broadway To Vegas.

"The dance "industry" is working hard to self regulate so this may be all that needs to be done. There is no opposition as such but there is a discussion about what a minimum standard should be – with some dance bodies wanting a high level of qualification as a threshold. My aim was to strike a balance and not rule out the more informal dancing that goes on. If self regulation does not work I will be pressurizing the government to look at setting a minimum standard," she told Broadway To Vegas.

She added that "in fact the issue would not be the subject of primary legislation but rather a change in regulations in Britain."

For American parents the issue might well be - if your pre-schooler or young child is taking dancing/acrobatic lessons, has that instructor passed a criminal background check? If you are sending your child into a private home for instruction, are you aware of who is in the house?

"Dance is one of the most popular forms of activity for spectators and dancers in Britain, and the second most popular activity in schools," Hillier informed the House of Commons. "Its popularity is rising faster than that of any other art form. Some 4.8 million people participate in community dance, and hundreds of thousands more dance in private dance schools, leisure centers and school clubs. Crucially, for girls it is one of the main focuses of physical activity, and a report, which is due to be published shortly, by Hampshire Dance and Laban provides the first ever statistical evidence showing that dance has a positive effect on both the physical fitness and the psychological health of children aged 11 to 14 years."

"However, the rise in popularity is not matched by an increase in the number of dance teachers; currently, demand outstrips supply. This Bill seeks to address the lack of a requirement for a single recognized teaching qualification for dance teachers. The absence of such a requirement raises important issues associated with the protection of children, in particular."

"However, there are serious issues associated with the capability of dance teachers. Whatever the genre, there are issues that all teachers need to be aware of: protection against the abuse and injury of children; the need for dance teachers to be insured; and, of course, a minimum standard of teaching skill. Many schools and youth agencies struggle to find teachers with the necessary skills and qualifications. Employers can be confused by the array of dance qualifications, which do not clearly highlight which teachers have the skills and qualifications necessary to teach safely, in line with current child protection standards."

It is important to emphasize that in Great Britain the Council for Dance Education and Training at the end of last year, together with dance qualifications offered by the Imperial Society of Teachers Of Dancing, the Royal Academy of Dance, the British Ballet Organization and the British Theatre Dance Association, all of which are accredited by recognized bodies, are cognizant of all safety issues surrounding the growing number of young people taking up dance.

"However, there is no national standard of qualification for dance teachers," said Hillier. "Achieving a single qualification would be difficult, but a minimum required standard for teachers is essential. Despite the various accreditation schemes for different dance genres, there is no easy way for parents who take their children to a dance class to be sure that their child is in safe hands. As many dance teachers are self-employed, there is no one regulatory body that ensures that these individuals have a Criminal Records Bureau check or public liability insurance. I suspect that most parents are not aware of that. We need to make it easier for people to know what they are buying into, as well as ensuring that professional development is improved. I hope that teachers would welcome that, too."


THE JOHN DREW THEATRE IN THE HAMPTONS - AN ACTOR'S GYMNASIUM
Artistic Director Josh Gladstone
One might think that the uber-rich residents of the tony East Hamptons just sit around perusing their stock portfolios. Actually, many of them are scrutinizing their next script. Josh Gladstone artistic director of The John Drew Theatre at Guild Hall spoke with Broadway To Vegas about his theatre, it's unique location and contributions to the world of entertainment.

"We just celebrated our 75th anniversary last season. It is an interesting facility and we are renovating, too. We are an accredited museum, a 400-seat proscenium stage, and also an education center," he said of the venue that is credited as being the first center in America to combine a theater, museum and community meeting place under one roof, setting an example for all the regional theaters to follow.

"Our annual fund-raising event is March 19," Gladstone said of the event which will honor Academy Award winning actress Mercedes Ruhle with a lifetime achievement award.

"We have a very loose affiliation called The Guild Hall's Academy of the Arts, composed of members of the different kinds of performing and literary arts - who also have homes here or connections to the community on Long Island."

"It's a big fund raiser," he said of the festivities to be held at New York City's Rainbow Room. "A very nice evening - people get dressed up. There is a little bit of entertainment and awards are presented."

"Mercedes Ruhle lives out here, so she is one of the artists that we work a lot. She is receiving the lifetime achievement award."

Others being honored include; John Chamberlain – Lifetime Achievement Award for Visual Arts Paul Goldberger - Lifetime Achievement Award for Literary Arts and Roy Furman - Special Lifetime Achievement Award for Leadership and Philanthropic Endeavors.

The multi-interest Guild Hall is home to The John Drew Theatre.

"He was one of the patriarchs of the Barrymore clan," said Josh about the man who is the great-great-grandfather of actress Drew Barrymore.



John Drew playing the part of Petruchio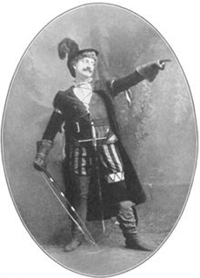 "Back in the 20's he was a regular visitor to East Hampton. He was a beloved Broadway actor at that time and would spend summers visiting out here. He used to walk down Main Street in his spats and his top hat and the community was gaga for him," Josh related. "He was one of the first celebrities that was in residence in East Hampton. He died before the theater was built. He was so beloved by the town that when Mrs. Woodhouse built the theatrein 1931 she decided to dedicate it to him," said Josh about the long-standing rule of thumb that if you have the money you can call it anything you want. Fortunately, Woodhouse picked a winner.

Important to John Drew Theatre are The Naked Stage Readings. "They are very informal play readings that we do on Tuesday nights," continued Josh. "We cater to anybody who is here in this town who is interested in coming out and hearing a play read. We have a nice community of actors and writers that live out here, so we work with them and try to present opportunities - sort of an actor's gymnasium - a place for people to work out when they are in between shows and try new material. Or, if a playwright needs to hear stuff read. It's free and open to anyone who wants to come out on a winter night."



Mercedes Ruhle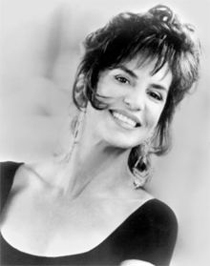 "We first did the reading of the play Women Before Glass with Mercedes Ruhle, which then Primary Stages picked up to the Promenade Theatre. She also did a reading here of Viva La Vita, which was then cast as a full production over at Bay Street," he said about the 300-seat non-profit theatre located in Sag Harbor.

"We've done other readings that have gone on as well," he emphasized. "We've workshopped plays in development that have gone on. There was a piece we work shopped based on Anne of Green Gables that is having a healthy life."

"We don't have the budget to do major, full length productions ourselves, but we are very good as a developmental house."

"We have a lot of people that come with hip pocket projects and want to give them a try here," he continued. "We've done a lot with Harris Yulin, who is an actor/director that has a home out here," said Josh about Yulin, who in addition to having strong stage credits, played the evil Doctor Berrisford in the cult film, Bad Dreams (1988) and Dr. Leeds, the geneticist who clones Michael Keaton in the 1996 flick Multiplicity.

"Alec Baldwin has done a few things here but is busy with his TV show right now," said Josh about the hit series 30 Rock. "But, we've talked to him about bringing something here in '08 when we reopen. There are a number of other artists and a lot of playwrights. We've very lucky to be in the midst of a community of playwrights. Edward Albee, Marsha Norman and Terrence McNally have places here. Joe Pitarro - we've done a couple of his plays that have gone on and had other lives. It's a nice community."



Irish Lore on Naked Stages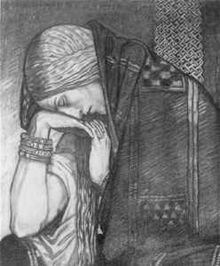 Next up in the reading series is a March 13 evening of excerpts from the classic Irish Theatre in honor of St. Patrick's Day, featuring readings from J.M. Synge's Riders to the Sea, Lady Gregory's The Gaol Gate, and The Magic Glasses, by George Fitzmaurice. The selections will be read by Peter Fitzgerald, Molly McKenna, Kathryn Mueth, Josh Perl, Gladstone and an ensemble cast.

"Most of our programming is done in the summer season, because we are very much of a resort community. A lot of people come to the beaches in the Hamptons during the summer," continued Gladstone.

"During the winter we have our reading season. When we're not under renovation, the facility is used by the community. We have full time museum exhibitions, student art shows, exhibitions of members' art, dance recitals, school groups use the facility. In the fall we work with the Hamptons' International Film Festival to do screenings. We do a lot of community theatre productions in the off season."

"Then toward spring we start to do more presenting or we'll produce our own. In the summer it becomes a very eclectic performing art's schedule - everything from Itzhak Perlman or Steven Spielberg talking about Jaws to a production by Robert Wilson or a self-produced comedy. It's a very eclectic schedule," he reiterated.

While John Drew Theatre isn't the only stage on Long Island it has its niche market.

"There is a lot of culture out here on the East End of Long Island," Josh admitted. "We're pretty close to New York City. It's an affluent area. There are a number of benefits that happen in The Hamptons. It's a very popular place for raising money for arts' organization. So, a lot of major arts' organizations from New York City will often have a Hamptons benefit in the homes of one of their board members. It's not direct competition, but there is a lot going on since it is a big resort community."

"There is also The Bay Street Theatre which does full length plays. Further west, in West Hampton Beach there is a performing art's center that is mostly doing presenting work, but they are doing more stuff throughout the year, while we are more focused on the seasonal crowd."

That seasonal crowd is something to focus on.



Guild Hall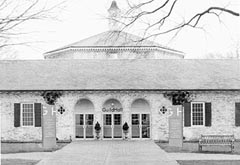 "Our season is spotty, so we don't do a subscription series. We have a high volume of people. The population quintuples between the winter to spring and summer months. You literally go from a sleepy town of about 20,000 up to about 150,000-200,000. So there are plenty of people and they are all looking for something to do."

"We operate year around, but we do bring in a seasonal staff. We bring in a lot of college kids - theater students - that come and work the box office. A lot of our design staff comes in for the season. Our staff grows significantly every summer. Full time we have about 12 people in the membership and development departments. We go up to about 20 with seasonal workers. A lot of people do a couple of seasons with us."

As artistic director, Gladstone's background is as both actor and director. He's been at John Drew Theater since 2000.

"Even though I grew up in New Jersey, I have family that has maintained a home in Amagansett for many years. We always loved spending every summer here."

When they discovered they were to become parents Gladstone and his wife decided to relocate from New York City. The move motivation turned out to be a boy, now aged six. Gladstone raved about the schools and the community.

"The public schools are very good - small classes, very manageable. It still has a rural, country feel. Good community, people know their neighbors. The officials are very particular about urban sprawl. They don't even allow chain restaurants. It has an old town feel to it."

Although artistic director Gladstone doesn't always stay off stage. He acts whenever possible.

"It's fun doing Naked Stages," he declared. "No, it's not fun to direct myself, but I'm happy to have others jump in when somebody else has a project. That's the good thing about The Naked Stage thing. If somebody has a piece they want to work on, they'll cast it. Or, if I have a piece I want to work on, I'll cast it. We have a nice community of about 20-30 theater professionals who get together and do this."

"In the summer we bring in some big talent. Sometimes we work with them. Other times they come in with their own casts or an artist from the city. There is a lot of coming and going. We've worked in partnership with some major theaters in New York."

"This is a tough year for us because we are under renovation," he said again using that word - renovation.



Artist's rendition of the completed renovation in which the proscenium stage will be rebuilt with new below-stage dressing rooms and bathrooms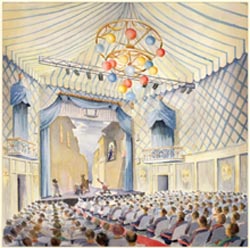 "It's our 75th season and the facility really showing a lot of wear and tear. We're near the ocean and the salt air has done a number on the structure. It was past due," he conceded about the tear up and redo which has put kinks in the performance schedule.

"The building was old and we needed to get up to the twenty-first century The staff was crowded in, the offices were too small. The seating was all falling apart in the theater. The galleries had humidity control issues. We really have undergone a major capital campaign is the past few years. Millions of dollars! Now we are implementing it - finally!"

"We're on phase three. The galleries have been done. The offices have been done and now the theater is underway. We will reopen the theatre by the spring of '08."

"We've worked with Robert AM Stern on the building," he said referring to the 220-person firm of architects, landscape architects, interior designers, and supporting staff which has designed many buildings for the Walt Disney Company.

"They brought it in (Tony winner) Jules Fisher's consulting firm as their theater consults and its been a real education. We've worked with the architects and consultants every step of the way to explain to them what the audience, our clients and patrons are looking for."

Gladsone wanted to maintain the character of the venue, but at the same time wanted "digital dimming, a new fly rail, rigging, and seating. Full compliance. There are a lot of issues and now we are going to be caught up and be back in the twenty-first century," he happily exclaimed.

The 22nd Academy of the Arts Lifetime Achievement Awards will be presented at the Rainbow Room on Monday, March 19.


ART AND ABOUT


BEATS PER MINUTE

Sculptural instrument by Walter Kitundu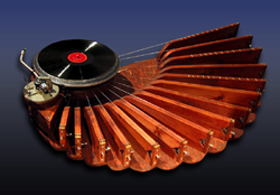 Contemporary Art Influenced by Folk Art Practices. BPM explores recent movements in contemporary art that utilize traditional folk art mediums and practices.

Curated by San Francisco artist Julio Morales, the exhibition features new art forms that have emerged among the realms of visual art, architecture, design, sound, and music.

Artists represented in this examination of cutting-edge contemporary art influenced by cultural traditions include Torolab, a Tijuana-based consortium of artists, designers, and musicians; architect Pedro Reyes; Christy Matson, who weaves on both hand-operated and industrial Jacquard looms; Walter Kitundu, an instrument builder who works with sound-based visual art and music; and NorTec, an audio-visual collective based in Mexico City.

March 13 - April 22 at the Museum of Craft and Folk Art in San Francisco.

DIANA, A CELEBRATION an award winning exhibition with over 150 personal objects celebrating the life and work of Diana, Princess of Wales.

This 10,000 square-foot exhibition tells the story of Diana through nine galleries: Tiara; The Spencer Women; Childhood; Engagement; Royal Wedding; Charity; Tribute; Style; and Condolence. The centerpiece is the glorious, show-stopping Royal Wedding gallery, featuring Diana's resplendent gown from her 1981 marriage to Prince Charles, along with her diamond tiara, veil, 25-foot-long train, shoes, parasol and bridesmaid's dress.

Other major highlights of the exhibition include:



Wedding Tiara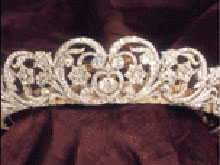 Wedding and bridesmaid dresses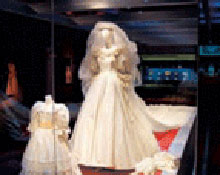 28 dresses, suits and evening gowns by such noted designers as Versace, Azagury, Valentino, and Chanel

Two diamond tiaras and other priceless family jewels.

The original hand-edited text of Charles Spencer's moving tribute to his sister that he delivered at Diana's funeral in Westminster Abbey.

The musical score and handwritten lyrics of the Elton John/Bernie Taupin composition dedicated to Diana and adapted from Candle in the Wind.

Home movies, childhood photographs and personal correspondence.

17th and 18th century paintings from Diana's ancestral home, Althorp Estate.

The exhibition has toured Toronto, Fort Lauderdale, St. Petersburg, Houston and Dayton. At Althorp, it has generated approximately $2 million for charities supported by the Diana, Princess of Wales Memorial Fund.

Through June 10 at The Western Reserve Historical Society in Cleveland, OH.


SPREADING THE WORD


A CONVERSATION WITH FRANK RICH presented by Denver Center Attractions takes place Sunday, March 18. Rick is the New York Times columnist and author of the acclaimed book, The Greatest Story Every Sold. The evening, a lecture by Rich with audience Q&A, will be in the Donald R. Seawell Grand Ballroom, Denver, CO.

Following his presentation, 12 VIPs will join Mr. Rich for dinner as a fundraiser for the National Theatre Conservatory. Tickets are priced at $1,000 per person.

SELECTED SHORTS WITH JANE CURTIN AND DENIS O'HARE reading contemporary and classic short fiction. Join host Isaiah Sheffer as he brings the renowned Symphony Space program, as heard on NPR, to the stage of the Westport Playhouse. The reading will be taped for broadcast nationally on public radio. Tuesday, March 13 at the Westport Country Playhouse in Westport, CT.

HUMANA FESTIVAL SPECIAL EVENT Backstage at the Humana Festival. The amazing technical feats of the festival are explored in a fascinating inside look at planning, designing and producing a complex and rigorous month long repertory of new plays. Backstage at the Humana Festival takes place March 17 while the Humana Festival lasts through April 7 in Louisville, KY.



Broadway To Vegas is supported through advertising and donations. Priority consideration is given to interview suggestions, news, press releases, etc from paid supporters. However, no paid supporters control, alter, edit, or in any way manipulate the content of this site. Your donation is appreciated. We accept PAYPAL. Thank you for your interest.


SWEET CHARITY


THE 2ND ANNUAL SHELDON EPPS THEATRICAL DIVERSITY PROJECT CELEBRATION hosted by Loretta Devine and Jenifer Lewis will be held Tuesday evening, March 13 at Pasadena Playhouse. The celebration honors playwright/director Charles Randolph-Wright.

Randolph-Wright has worked extensively in theatre, film and television. His play Blue, starring Phylicia Rashad, broke box office records at Arena Stage, the Roundabout Theatre in New York and Pasadena Playhouse.

Born and raised in York, South Carolina, Randolph-Wright attended Duke University after which he planned to attend medical school. However, after graduating with honors, he abandoned the idea and traveled to London to study acting with the Royal Shakespeare Company. Upon returning to the United States, he danced with the Alvin Ailey School in New York City and made his Broadway debut in the original cast of Dreamgirls. Randolph-Wright recently directed the award-winning feature film Preaching to the Choir, starring Patti LaBelle, and is currently writing and directing the film version of Mama, I Want to Sing.

Guests will enjoy the West Coast premiere production of Cuttin' Up, writer Charles Randolph-Wright's theatrical exploration of the African-American barbershop - based on the book of the same name by Craig Marberry.

Directed by Israel Hicks, the cast includes Dorian Logan, Darryl Alan Reed, Adolphus Ward, Harvy Blanks, Bill Grimmette, Iona Morris, Maceo Oliver and Jacques C. Smith.

Pasadena Playhouse's Sheldon Epps Theatrical Diversity Project was created in 2005 to support the Playhouse artistic Director's vision to build a legacy of artistic and theatrical diversity at Pasadena Playhouse. Funds raised in support of the Diversity Project are designated to providing arts education opportunities for young people of diverse ethnicities, as well as cultivating writers, actors, directors and designers of all ethnic backgrounds through the Playhouse's mainstage productions and outreach programs.

The Twin Palms Restaurant cocktail reception will be followed by the Pasadena Playhouse reception and performance.

JERRY SPRINGER THE OPERA will be performed concert style March 17 and 18 in Las Vegas as a Benefit for HIV/AIDS Charity Golden Rainbow.

Bringing the preview to America is Suzanne Childers, owner of Las Vegas-based Choozi Entertainment, in partnership with Michael Brennan, Music Director for the Las Vegas production of Mamma Mia. The pair was granted the license to produce the concert version of Jerry Springer the Opera, which was originally produced by Avalon in London. Jerry Springer the Opera will have its US premiere at the Bailiwick Theatre in Chicago from May 3rd through July 8th.

The cast for the Las Vegas benefit includes; Artie Anderson of Jubilee as Springer, Marcus Weiss of Blue Man Group playing Steve, Rebecca Spencer, the New York based performer who has become extremely active in the community since moving to Las Vegas to appear in Phantom - The Las Vegas Spectacular, Dan O'Brien from Folies Bergere, Ted Keegan of Phantom, Tina Walsh who played Donna in Mamma Mia!, Emily Herrera, Robin Baxter, Ryan Applebee, Richard Oberacker, Judy Sullivan, Elizabeth Share, Bob DuSold, and Steven Hood.

The March 17 and 18 Las Vegas benefit takes place at the MGM Grand Hotel.


SPREADING THE WORD


MEET THE CAST AND CREATIVE TEAM OF JERICHO In Person: Carol Barbee, Stephen Chbosky, Lennie James, Erik Knudsen, Gerald McRaney, Pamela Reed, Josh Schaer, Ashley Scott, Jon Steinberg, Skeet Ulrich .

A Wednesday night ratings winner for CBS, Jericho has attracted an enthusiastic and growing audience by transforming the horror and uncertainty of nuclear catastrophe into thought-provoking and compelling prime-time television. Tuesday, March 13, sponsored by the Museum of Radio and Television in Los Angeles as part of PaleyFest '07 which takes place at the DGA Theatre Complex in LA.



THE PIRATE QUEEN features an original score from the world renowned Tony Award-winning team of Alain Boublil and Claude-Michel Schönberg, direction by two time Tony Award-winner Frank Galati. Musical staging by Theatre Hall of Fame member Graciela Daniele.

This spectacular new musical adventure tells of a compelling, inspiring woman: a heroine who led an extraordinary life as a pirate, chieftain, lover and mother in 16th Century Ireland. Her quest to protect her people - and save her one true love - embarks her on a thrilling voyage that climaxes in a heated confrontation with the one woman more powerful than her... her fierce rival Queen Elizabeth I of England.

Celebrating the real-life story of legendary Irish Chieftain Grace O'Malley, The Pirate Queen combines classic storytelling and a sweeping score with the powerful, vibrant traditions of Irish dance and song, to create a new musical event and an epic romance with a spectacular cast of 40 led by Stephanie J. Block in the title role, Hadley Fraser as her love interest Tiernan, Linda Balgord as Queen Elizabeth I, Marcus Chait as Donal, Jeff McCarthy as Dubhdara and William Youmans as Bingham.

The cast of 42 includes Nick Adams, Richard Todd Adams, Caitlin Allen, Sean Beglan, Timothy W. Bish, Jerad Bortz, Troy Edward Bowles, Grady McLeod Bowman, Rachel Bress, Don Brewer, Kimilee Bryant, Alexis Ann Carra, Noelle Curran, Bobbie Ann Dunn, Brooke Elliott, Christopher Garbrecht, Eric Hatch, Cristin J. Hubbard, David Koch, Timothy Kochka, Jamie LaVerdiere, Joseph Mahowald, Tokiko Masuda, Padraic Moyles, Brian O'Brien, Kyle James O'Connor, Michael James Scott, Greg Stone, Katie E. Tomlinson, Daniel Torres, Aine Ui Cheallaigh, Kathy Voytko, Jennifer Waiser, Briana Yacavone.

The two boys who share the role of "Eoin" are Justin Fernandez and Christopher Grey Misa.

The creative team features Julian Kelly (orchestrator, vocal arranger and musical supervisor and director); three-time Tony Award-winner Eugene Lee (scenic designer), two-time Tony winner Martin Pakledinaz (costume designer), Kenneth Posner (lighting designer), Las Vegas resident Jonathan Deans (sound designer), Carol Leavy Joyce (Irish dance choreographer), J. Steven White (fight director), Paul Rubin (aerial design), Special Tony Award winner Paul Huntley (wig design), Angelina Avallone (make-up design), Howard Werner (projection design), Greg Meeh (special effects), Tara Young (associate director), Tara Rubin Casting (casting), Rachel Bress (associate choreographer), Peter Lamb (production manager), with additional choreography by Mark Dendy.

At The Hilton Theatre in New York City.

DOUBT Broadway's most-honored play, is the winner of the Tony Award and the Pulitzer Prize. This provocative production, starring Tony Award-winning Best Actress, Cherry Jones, written by Academy Award winner John Patrick Shanley and directed by Tony Award-winner Doug Hughes, leaves audience members deep in discussion long after the curtain falls.

Set against the background of a Catholic school in 1964, Doubt is the story of a strong-minded woman faced with a difficult decision. Should she voice concerns about one of her male colleagues ... even if she's not entirely certain of the truth?

Don't miss this production. ( See Broadway To Vegas column of October 8, 2006 ) At the National Theatre in Washington, DC March 13 - 25.

THE RUBY SUNRISE Written by Rinne Groff. Directed by JoBeth Williams. Starring Henry Winkler, Elizabeth Moss, Jayne Atkinson, Asher Book, Jason Ritter, Missy Yager and Harry Groener in this West Coast premiere.

Winkler will play the role of Martin during the show dates: Wednesday 14th, Friday 16th, Saturday 17th, Sunday 18th. Harry Groener will play the role of Martin on Thursday 15th.

A 1920s tomboy feverishly works to develop her latest invention, a little something called "television." Twenty-five years later, her daughter will stop at nothing to bring her mother's incredible story to life during TV's golden age. But will it get the truth it deserves?

A meet-the-artists discussion will follow the Saturday performance.

All performances of LATW's The Play's the Thing! are recorded live for later broadcast on Satellite and Public Radio worldwide.

Wednesday, March 14-Sunday, March 18 at The Skirball Center in Los Angeles.

THE GONDOLIERS by Gilbert and Sullivan. The English National Opera mounts a sparkling new production of the duo's last great operetta, The Gondoliers which will be helmed by British director Martin Duncan, a specialist in musical theatre. Set designer Ashley Martin-Davis creates a wonderfully vibrant vision of Venice in the 1950s, providing an ideal backdrop for this witty satire.

Making his first appearance at the London Coliseum, Richard Balcombe conducts the sublimely tuneful score, while Donald Maxwell and Ann Murray lend their expertise to a show filled with exuberant song and dance.

Lighting Designer Paul Pyant. Jonathan Lunn is the Choreographer. Sung in English. Opens March 13 in London.

SAY IT WITH MUSIC: THE SONGS OF IRVING BERLIN Jerome Kern said of his friend Irving Berlin (1888-1989), "He has no place in American music; he is American music." A Russian-born cantor's son who became America's foremost songwriter, Berlin wrote hundreds of songs that have become part of American culture, including God Bless America Puttin' on the Ritz, and There's No Business Like Show Business.

Music historian Robert Kimball, a longtime friend of Berlin and co-editor of The Complete Lyrics of Irving Berlin- with Linda Emmet, one of Berlin's daughters - returns to Lyrics & Lyricists at the 92nd Street Y for this production which runs March 17-19.

Kimball explores how Berlin's work over the course of 80 years reflected the evolving cultural landscape of America, from the jazzy ragtime of the early 20th century to 1940's movie classics like Easter Parade. CBS newsman Charles Osgood, who teamed up with Kimball for last season's tribute to Johnny Mercer, returns once again as host.

The cast features two specialists in early-20th-century American music, Vince Giodano and the Nighthawks and Max Morath, along with Broadway vocalists Ivy Austin, Brian D'Arcy James and Jenny Powers.

Saturday, March 17, Sunday, March 18 and Monday, March 19 at the 92nd Street Y in New York City.

ENCHANTED APRIL By Matthew Barber Based on the novel by Elizabeth von Armin.

Directed by Malcolm Black. Set Design by Paul Wonsek. Costumes by Ellis Tillman. Lighting Design by Jerry Forsyth.

Starring Ian D. Clar, Maureen Garrett, Meghan Heimbecker, Dan Olmstead, Ian Merrill Peakes, Alicia Roper, Caroline Rossi and Wendy Scharfman.

A funny, romantic and heart-warming Broadway hit that charmed the New York critics, winning the Outer Critics Circle Playwriting award and a Tony nomination for best play. We travel to Italy—land of love, hope, enchantment and rejuvenation. In this romantic journey, two lonely married women rent an Italian villa for a month. They share the rent with a crusty Englishwoman and a lonely aristocrat. What could be better than sun, rest and relaxation? When the men in their lives make a surprise visit, their relaxing vacation turns into an unexpected amore!

March 13 – April 29 at the Walnut Street Theatre in Philadelphia.

PROMETHEUS BOUND Aeschylus' Epic Greek Tragedy, translated and directed by James Kerr, starring David Oyelowo.

Oyelowo is a major award winning star in the U.K. The son of a Nigerian Prince, at the age of 24 he made history as the first black actor to play an English king - Henry VI for the RSC. He can be seen later this season as Orlando in Kenneth Branagh's new film of Shakespeare's As You Like It.

This production marks his New York debut as he portrays Prometheus, the Titan who betrays Zeus to give the gift of fire to aid humanity.

Helmed by acclaimed Royal National Theatre director James Kerr.

March 13-April at the Classic Stage Company in New York City.

TAKING FLIGHT by Adriana Sevan. Directed by Giovanni Sardelli.

Taking Flight, developed at the 2005 Sundance Theatre Lab, received its World Premiere in May 2006 produced by Center Theatre Group in LA at The Kirk Douglas Theatre. It was recorded live for NPR in January '07 for LA Theatre Works.

The creative staff includes Victoria Petrovich (Scenic Design), Jose Lopez (Lighting Design), Michael Phalen (Sound Design), and Chelsea Kashin (Stage Manager).

Taking Flight is a compelling, funny and sexy tale that celebrates the life force, through stunning encounters with healers, shamans and women who care. Adriana is a Dominican- Armenian New Yorker turned Californian who was all set to play maid of honor for her best friend, when Rhonda was caught beneath the Twin Towers on September 11 and emerged barely alive. What could Adriana do? The answer is this extraordinary story about finding the goddess within, while dedicating her life to saving her best friend. Adriana shows us how one woman's love can make a giant difference in our post - 9-11 world.

Performances begin Thursday, March 15 for am opening night of Sunday, March 18. Limited run through April 1 in the Lyceum Space Theatre in downtown San Diego.

BEAUTIFUL THING written by Jonathan Harvey and directed by Celebration Theatre Artistic Director Michael Matthews. This beautiful play, which was turned into an award-winning film of the same name, concerns Jamie and Ste (short for Steve), two teenage neighbors in a working-class housing project in London. Jamie is bookish and shy while Ste is more athletic. Neither one has an ideal home life: Jamie's mother Sandra is bitter over her financial situation and her romantic life, but she's willing to settle for a bloke named Tony and cover up her disappointment with scathing humor; Ste's father and brother abuse him in the form of escalating domestic squabbles and actual beatings. After one such fight, Ste asks Sandra if he can stay at her house and she lets him and Jamie bunk together. As their friendship grows, Jamie begins to realize he has stronger feelings for Ste. Can those feelings ever be openly expressed by the two boys? Jonathan Harvey's Beautiful Thing dares to dream that they can.

The cast will feature Nate Clark, Nathan Frizzell, Kelly Schumann, Sarah Taylor and Mike Tauzin,

Set design is by Kurt Boetcher. The lighting design is by Ovation award-winner Steven Young. The costume design is by Marjorie Lockwood. Sound Design by Cricket S. Myers. Original Music composed by Ryan Poulson. Dialect Coach is Koo Abuali.

Previews on Thursday, March 15 and will open on Friday, March 16 and run for five weeks through Sunday, April 15 at Celebration Theatre, in Hollywood, CA.

ALL SHOOK UP starring Las Vegas resident Susan Anton.

Starring Susan Anton Combining all-time favorite Elvis Presley songs with a rock'n'roll story, All Shook Up tells the romantic tale of how a young girl's dream comes true when a guitar-playin' roustabout rides into a square state and turns the town upside down with his hip-swivelin', lip-curlin'and sexy song singin'.

March 13-18 at The Orpheum Theatre in Memphis.

MRS. WARREN'S PROFESSION by George Bernard Shaw. Directed by Bruce K. Sevy.

Economic necessity meets social hypocrisy, and ignites theatrical fireworks. Vivie Warren, a proper English college student, loses her illusions – and her fiancé – when she unexpectedly discovers how her wealthy and powerful mother built the fortune that has paid for Vivie's upper-class education.

Shaw's electrifying characters, hard-headed humor, and witty dialogue make for a scandalous comedy as timely today as when it premiered in 1902.

Previews begin March 15 towards an opening on March 22 with performances running through April 21. The Space Theatre, The Denver Center for the Performing Arts.

A DOG'S LIFE Sean Grennan Book and lyrics by Sean Grennan. Music by Leah Okimoto. Directed by Paul Hough.

Featuring Kansas City actors Jessalyn Kincaid as Little Dog and John-Michael Zuerlein as Jack, the hero of the show; and New Yorkers Kurt Robbins as Joel (Jack's owner) and Nicholas Ward as Big Dog.

After Jack the dog's adoption at the pound, it doesn't take long before his new master Joel realizes life will never be the same. And so ensues an inseparable bond that runs the gamut of foibles and follies in the life of a typical American dog: dog parks, veterinary visits, et al!

A Dog's Life is for animal lovers of all kinds and for people who might just be waiting to fall in love, laughing all the way. Sit! Stay! Laugh!

Set Designer: Del Unruh. Costume Designer: Ron Megee. Light Designer: Shane Rowse. Sound Designer: Roger Stoddard. Properties Designer: William Christie. Set Construction: Alex Perry. Sound Operator: Dennis Coffman.

There will be an interpreted performance for the hearing impaired on Wednesday, April 11. Performances through April 15 at American Heartland Theatre in Kansas City, MO.


| | | |
| --- | --- | --- |
| | | |
WHO'S WHERE


AUDRA McDONALD AND BARBARA COOK Barbara Cook has dazzled audiences for more than five decades, having created classic roles such as Marian the Librarian in The Music Man. She is joined by the versatile and Tony Award-winning Audra McDonald, recognized for her best-selling solo albums and roles in Ragtime, Carousel, and A Raisin in the Sun.

Saturday, March 17 Kennedy Center Concert Hall, Washington, D.C.

In addition to Saturday's performance Barbara Cook will bring her performing acumen and her friends to the Kennedy Center's Terrace Theater for a series of theater cabaret performances scattered throughout the 2007-2008 theater season. Cook will kick the season off with one performance October 19 and will be followed by performances by three-time Tony Award nominee Judy Kuhn October 26; Tony Award winner Lillias White November 16; Broadway regular Brent Barrett, who is currently starring as the Phantom in the Las Vegas production of The Phantom of the Opera Spectacular, will perform on December 28; and a joint performance with Alice Ripley and Emily Skinner April 11, 2008.

ROD STEWART the Rock 'n roll superstar will roll his 2007 North American tour into the MGM Grand Garden Arena Saturday, March 17. The tour, which celebrates Stewart's return to his rock roots, will highlight songs from his No.1 chart-topping album Still The Same…Great Rock Classics of Our Time. March 17, MGM-Grand Garden Arena, Las Vegas. By the way, the "forever young" guy will be headlining the AARP convention September 6-8 in Boston

THE SYBARITE QUINTET will be juxtaposing the likes of Mozart with Led Zeppelin or Penderecki with Radiohead, when they break down conventional musical boundaries, Friday, March 16 in Harris Concert Hall, when the Aspen Music Festival and School kicks off its free Family Concert Series. Aspen CO.

MARK MURPHY a six time Grammy nominee for best vocal jazz performance, will show why he's been successful in the business for 50 years when he performs March 13th-18th at Dizzy's Club Coca Cola in NYC.

DAVID CASSIDY In this one night only concert, David performs his classic hits including Cherish, Daydreamer, Could It Be Forever, and one of the biggest selling records of all time, The Partridge Family megahit, I Think I Love You. March 17 at the La Mirage Theatre for the Performing Arts in LaMirada, CA.

THE CHIEFTANS bring their feel good show to the Tate Theatre in New Brunswick, NJ on Thursday, March 15. On Friday they are on stage at the New Jersey Performing Arts enter in Newark, NJ and on Saturday they entertain at Carnegie Hall in NYC.

PAUL ANKA center stage Friday, March 16 at the Sinatra Theatre in Fort Lauderdale, FL.

CHRISTINA AGUILERA on stage Monday, March 12, at General Motors Place in Vancouver, BC. On Wednesday she performs at Rexall Place in Edmonton, AB. Thursday finds her at Pengrowth Saddledome in Calgary, AB and on Saturday the show is at MTS Centre in Winnipeg.

ART GARFUNKEL is across the pond performing. Monday's show, March 12, is at City Hall in Sheffeld, UK. On Wednesday the performance is at Bournemouth Pavilion Theatre in Bournemouth. Thursday finds him at Colston Hall in Bristol. On Friday he's center stage at Fairfield in Croydon on next Sunday, March 18. he can be enjoyed at the London Palladium in London.

BRANFORD MARSALIS performs Friday, March 16, at the Convention Center in Budapest, Hungary.

THE KINGSTON TRIO perform tonight at the McCallum Theatre in Palm Desert, CA. On Friday, March 16, they'll be singing their hits at the University of Central Missouri in Warrensburg, MO. Next Sunday finds them at the Grand Junction High School Auditorium in Grand Junction, CO.

JOHN PIZZARELLI performs Monday, March 12 at the Maltz Jupiter Theatre in Jupiter, FL. Next Sunday, March 18 he stars at the Van Wezel Performing Arts Hall in Sarasota, FL.

EARTHA KITT in the spotlight Friday, March 16, at the Van Wezel Performing Arts Hall in Sarasota, FL.

NEW LONDON CONSORT- MONTEVERDI: L'ORFEO The NLC's triumphant production of Monteverdi's opera L'Orfeo, directed by Jonathan Miller, was first performed at Southbank Centre in 2003 to a packed house and a sack full of rave reviews. This is the only London date in a worldwide tour celebrating the 400th anniversary of the opera's first performance. Wednesday, March 14 at Queen Elizabeth Hall, London.




PIFFLE AND PROFUNDITIES


ST. PATRICK'S DAY falls on a Saturday this year, meaning there are going to be some wild week-end celebrations.

The biggest party is in Ireland where they celebrate in style with five days and nights of fantastic celebratory events, most of which are free!

From March 15th to 19th there is - music, street theatre, family carnivals, comedy, street performances, dance, a treasure hunt, night spectacles - 4000 performers and 1 million people celebrating Ireland. So whether you are Irish or just wish you were, Dublin is the place to be this week-end to enjoy Ireland's biggest party.

St. Patrick's Festival was established by the Government of Ireland in November 1995. The principle aim is to develop a major annual international festival around the national holiday over which the 'owners' of the festival, the Irish people, would stand proud. As the one national holiday that is celebrated in more countries around the world than any other, St. Patrick's Day is the day when everyone wants to be Irish. However, it was a strange fact of life that the celebrations held in Ireland for St. Patrick's Day prior to 1996 paled in comparison to those held abroad.

Ireland decided to play catch up.

On Saturday New York's St. Patrick's Day Parade will be stepping off for the 246th Consecutive Year with green tinted Irish Wolfhound dogs, bagpipers, high school bands, and the ever-present politicians. The parade took place for the first time on March 17, 1762 - Sixteen Years before the Declaration of Independence was adopted. Next Column: March 18, 2007
Copyright: March 11, 2007. All Rights Reserved. Reviews, Interviews, Commentary, Photographs or Graphics from any Broadway To Vegas (TM) columns may not be published, broadcast, rewritten, utilized as leads, or used in any manner without permission, compensation/credit.
Link to Main Page
---
Laura Deni


CLICK HERE FOR COMMENT SECTION