! >
Broadway To Vegas
  
  REVIEWS INTERVIEWS COMMENTARY NEWS

| | |
| --- | --- |
| | |
LAURA LINNEY MAKES BRITISH STAGE DEBUT - -BROADWAY'S MY FAIR LADY CAST CD REVIEWED - - RECORDING ACADEMY CEO NEIL PORTNOW TO STEP DOWN - - THE TONY AWARDS TO HONOR BRAVE DRAMA TEACHER MELODY HERZFELD - - CHICAGO'S CONCERT FOR PEACE - - INDUSTRY PLAY READINGS - - IRISH REP ANNUAL GALA - - THE ACTORS FUND'S 22ND ANNIVERSARY TONY AWARDS VIEWING PARTY - - DONATE . . . Scroll Down





Copyright: June 3, 2018
By: Laura Deni
CLICK HERE FOR COMMENT SECTION


MY FAIR LADY CD IS 'LOVERLY'




My Fair Lady, the musical masterpiece by Lerner & Loewe is being staged in splendid glory by Bartlett Sher at the Vivian Beaumont Theatre at Lincoln Center in New York City. Released by Broadway Records the beyond superlative original cast recording of this revival is now near a download or a turntable near you.

A flawless recording - every word can be easily understood. Every note is played to perfection and the sound balance is just that - balanced.

A plus for a recording is that the listener is actually listening to the score, rather than enjoying the music along with watching the performance which includes appreciating the acting, sets and costumes. That means listening to the score is merely part of a whole. The CD enables a true appreciation for the singing ability of the actors and how their singing process conforms to or helps create the role.

Performers on the CD include: Lauren Ambrose as Eliza Doolittle - Harry Hadden-Paton in his Broadway debut as Professor Henry Higgins - Norbert Leo Butz as Alfred P. Doolittle - Allan Corduner as Colonel Pickering - Jordan Donica as Freddy Eynsford-Hill Linda Mugleston as Mrs. Pearce - Manu Narayan as Professor Zoltan Karpathy - Diana Rigg as Mrs. Higgins - Lance Roberts as Jamie. The :Loverly Quartet" is comprised of - Justin Lee Miller, Adam Grupper, Christopher Faison, and John Treacy Egan.

Lauren Ambrose's voice is bell pure and exceptional. You also appreciate her exasperation in Just You Wait and Without You. Harry Hadden-Paton has a more substantive singing voice than I remember from the production. As Higgins, his ego, realization he loves Eliza and sensitivity in I've Grown Accustomed to Her Face is heartbreaking. Norbert Leo Butz leaves no doubt to the listener that he's over the top as Eliza's father. Get Me to the Church On Time has never been performed better - or more exuberantly. Jordan Dnica as the lovelorn FreddyEynsford-Hill effectively delivers the standard On The Street Where You Live.

What the CD doesn't show is the unusual ending for this particular production. But, original cast recordings are about the music not the script. And, the music in My Fair Lady is wondrous.

The score is over much too soon, which is easy to correct. All you need to do is play it again - and again.

The production has been nominated for several Tony Awards. if you haven't had the chance to see it, try to get tickets. It's a superlative production. See Broadway To Vegas column of April 22, 2018

The lovely CD booklet contains pages of colored photographs by Joan Marcus displaying the luscious costumes by Catherine Zuber.

Musical Arrangements: Robert Russell Bennett and Phil Lang; Additional Arrangements by Ted Sperling.

Orchestra:
Musical Coordinator: David Lai; Conducted by Ted Sperling; Associate Conductor: Paul Staroba; Concert Master: Belinda Whitney; Violin: Bryan Hernandez-Luch, Karl Kawahara, Elizabeth Nielsen, Victoria Paterson, Elizabeth Lim-Dutton, Sebu Sirinian, Robert Shaw and Amy Hamilton-Soto; Viola: David Blinn and Will Curry; Cello: Peter Sachon and Mairi Dorman-Phaneuf; Bass: Lisa Stokes; Flute/Piccolo: Elizabeth Mann; Clarinet: Todd Palmer and Shari Hoffman; Oboe/English Horn: Keisuke Ikuma; Bassoon: Damian Primis; French Horn: Zohar Schondorf and Judy Lee; Trumpet: Dylan Schwab, Wayne duMaine and Joey Pero; Trombone: Mark Patterson and Mike Boschen; Tuba/Bass: Marcus Rojas; Harp: Grace Paradise; Drums/Percussion: Kory Grossman; Music Copying: Emily Grishman Music Preparation, Emily Grishman and Adriana Grace.

Recorded and mixed by Isaiah Abolin. Technical engineer Ian Kagey. Assistant engineers: Neal Shaw, Aki Nishimura, Dan Fyfe, Matt Soares, Sergio Delcastillo. Recorded April 22, 2018 at Power Station, New York City. Mastered by Oscar Zambrano. Package design by Robbie Rozelle.






E-Book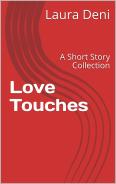 Soft back Book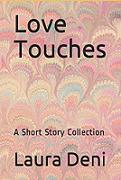 Broadway To Vegas is supported through advertising and donations. Priority consideration is given to interview suggestions, news, press releases, etc from paid supporters. However, no paid supporters control, alter, edit, or in any way manipulate the content of this site. Your donation is appreciated. We accept PAYPAL. Thank you for your interest.



E-Book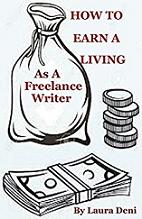 Soft back Book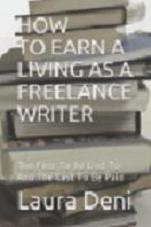 This is not your typical, totally boring textbook.

In the pages of How To Earn A Living As A Freelance Writer (the first to be lied to and the last to be paid) you'll find sex, celebrities, violence, threats, unethical editors, scummy managers and lawyers, treacherous press agents, sex discrimination; as well as a how-to for earning money by writing down words.





ART AND ABOUT


GIACOMETTI

Alberto Giacometti, Nose (Le nez), 1947 (cast 1949).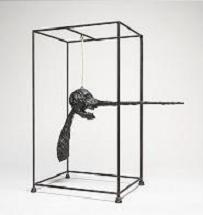 this comprehensive exhibition features more than 175 sculptures, paintings, and drawings by the Swiss artist Alberto Giacometti (1901–1966), in the first major museum presentation of the artist's work in the United States in fifteen years.

In 1955, more than 60 years ago, the Solomon R. Guggenheim Museum organized the first-ever museum presentation of Giacometti's work in its former temporary quarters on New York's Fifth Avenue and brought key works into its collection. A posthumous retrospective followed in the Frank Lloyd Wright–designed rotunda in 1974. The exhibition, co-organized by the Solomon R. Guggenheim Foundation and The Fondation (sic) Alberto and Annette Giacometti, examines anew this preeminent modernist who may be best known for his distinctive figurative sculptures that emerged after the trauma and anguish of World War II, including a series of elongated standing women, striding men, and expressive busts.

Yet Giacometti's rich career - spent largely working and living in France - spans several decades and various mediums, and his early production reveals his engagement with Cubism and Surrealism as well as African, Oceanic, and Cycladic art. Giacometti's paintings and drawings, moreover, reflect his incessant investigations of the human body in sculpture, as he strove to capture the essence of humanity. A number of pocket-sized figures and heads begun immediately before the war years, for example, explore spatial concerns such as perspective and distance that became paramount to his work. Giacometti's studio practice is likewise a particular focus of the exhibition, examined through the inclusion of rarely exhibited plaster sculptures, in addition to ephemera and historical photographs documenting his relationship with the Guggenheim and with New York.

Giacometti is curated by Megan Fontanella, Curator, Modern Art and Provenance, Solomon R. Guggenheim Museum, and Catherine Grenier, Director, The Fondation (sic) Giacometti. Exhibition Designer is Aviva Rubin. June 8 - September 12, 2018 at the Guggenheim Museum in New York City.

THE FLEET CENTER IN SAN DIEGO will reveal the 52 works of art created for their 52 Weeks of Science Artist Project in Barrio Logan on Thursday, June 7, 2018 hosted at Bread & Salt in San Diego, CA.

The Discover Science Here Artist Project arose out of the natural connection between the art and science that exists in Barrio Logan and Logan Heights. The Fleet Science Center partnered with local artists who produced art pieces that showcase the science taking place in six organizations in the neighborhood.

The participating artists are: Enrique Lugo, Dia E. Basset, Mónica Díaz, Aled Anaya and Jaime Valle.

Their artworks highlight the science in the Logan Heights Library, MishMash, Por Vida, ¡Salud!, Ryan Bros. Coffee and Border X Brewing. Through this project, 52 Weeks of Science hopes to inspire residents of Barrio Logan and Logan Heights and create conversations about the science that happens every day in and by the community.

The June 7 event will also celebrate the neighborhood reaching the goal of leading 52 Weeks of Science from within Barrio Logan. The Discover Science Here Artist Project is a signature piece of this transition.

AFTERMATH ART: ART IN THE WAKE OF WORLD WAR ONE

Winifred Knights, The Deluge 1920. Tate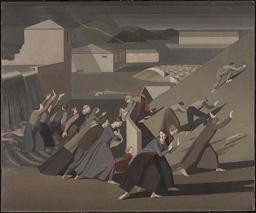 Marking the 100 years since the end of World War One, Aftermath: Art in the Wake of World War One looks at how artists responded to the physical and psychological scars left on Europe.

Art was used in many ways in the tumultuous period after the end of the war, from documenting its destructive impact, to the building of public memorials and as a social critique.

This fascinating and moving exhibition shows how artists reacted to memories of war in many ways. George Grosz and Otto Dix exposed the unequal treatment of disabled veterans in post-war society, Hannah Höch and André Masson were instrumental in the birth of new art forms dada and surrealism, Pablo Picasso and Winifred Knights returned to tradition and classicism, while others including Fernand Léger and C.R.W Nevinson produced visions of the city of the future as society began to rebuild itself.

June 5-September 16, 2018 at the Tate Britain in London.



E-Book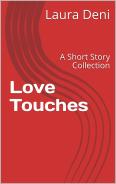 Soft back Book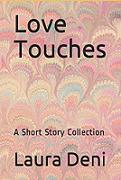 SWEET CHARITY


IRISH REP ANNUAL GALA an evening directed and arranged by Charlotte Moore, which will honor Tina Santi Flaherty. The full orchestra and chorus is under the direction of John Bell.

Tony, Emmy, and Academy Award-winning actor Jeremy Irons will join a host of Broadway stars, a live orchestra, and a full chorus in unearthing rarely-heard gems and revisiting long-time favorites from Alan Jay Lerner's most celebrated musicals, including Brigadoon, Paint Your Wagon, Gigi, Camelot, and My Fair Lady, all written with Frederick Loewe.

Two-time Tony winner John Cullum, an original cast member for Lerner musicals Camelot and On a Clear Day You Can See Forever (originating the role of Dr. Mark Bruckner), will join the celebration to perform and to share stories about the creation of some of Lerner's most renowned musicals.

Finally, enjoy a special preview of Irish Rep's upcoming revival of On a Clear Day You Can See Forever, by Alan Jay Lerner and Burton Lane, as Melissa Errico, Stephen Bogardus, and John Cudia take the stage to perform selections from this highly anticipated show. Monday, June 4, 2018 at he Town Hall in New York City.

All proceeds support Irish Rep's programming year-round.

CHICAGO'S CONCERT FOR PEACE featuring Yo-Yo Ma, Musicians from the Chicago Symphony Orchestra (CSO), Musicians from the Civic Orchestra and the St. Sabina Band for an inspiring afternoon featuring songs composed by parents in St. Sabina's Purpose Over Pain program - which strives to promote healing for families who have been victims of violence. Part of the CSOA's Initiative for a More Peaceful Chicago, June 10, at St. Sabina Church in Chicago.

THE ACTORS FUND'S 22ND ANNIVERSARY TONY AWARDS VIEWING PARTY takes place Sunday, June 10, 2018 at the Skirball Cultural Center in Los Angeles.

Featuring celebrity red carpet arrivals, cocktails and exciting silent auction, delicious dinner and the 2018 Tony Awards broadcasted live from New York City.

The evening will honor Winnie Holzman book writer for Wicked the Musical as well as writer/producer for My So-Called Life and Roadies.

THEATER RESOURCES UNLIMITED (TRU) 2018 TONY AWARD BENEFIT PARTY takes place Sunday, June 10, 2018 at Jack Doyle's Pub & Restaurant in New York City.

This is a warm and friendly, special theater-lover fundraiser. Enjoy the Tony Awards with TRU friends - including some Broadway producers who are former nominees and winners.

TIME'S UP: THE SERIES an evening of photography to benefit the Time's Up Legal Defense Fund, takes place Monday, June 11, at Town Stages, in New York City.

The event will feature eight unique black and white portraits of women from around the country, photographed by professional female photographers.

Images include:
Lauren Marcus (New York City) Actress/Singer Songwriter. Photographed by Jeannie Liautaud (St. Louis, MO). Makeup Artist - Kathy Ferrara (St. Louis, MO)
Avani Nayak (St. Louis, MO) Current owner of Avani Derm Spa and former corporate attorney. Photographed by Jenn Silverberg (St. Louis, MO) Hair and Makeup - Kathy Ferrara (St. Louis, MO)

Brittney Bertier (Los Angeles, CA) Actress starring in Marilyn! The Musical - Norma Jean, at The Paris Las Vegas. Photographed by Cathy Baron (Santa Monica, CA)

Olthea Anglin (Brooklyn, NY) Actress/Singer Songwriter. Photographed by Anna T Bergman (Brooklyn, NY)

Badia Farha (New York City) Actress/Singer Songwriter currently in School of Rock on Broadway. Photographed by Nikki Gomez (New York City)

Molly Hager (Brooklyn, NY) Actress currently appearing in Waitress on Broadway. Photographed by Shani Hadjian (Brooklyn, NY). Makeup - Dorothy Peterson (New York City). Dotty is an NYC-based celebrity makeup artist whose work can be seen in Broadway's Hello, Dolly! on Donna Murphy. She is the resident makeup designer for Opera Ithaca and The Metropolis Opera Project..

Clare Nowogrocki (Chicago, IL) Senior Associate Director, External Relations, University of Chicago. Photographed by Shanti Knight (Chicago, IL).

Robin Sokoloff, Chie Morita, Staci Jacobs (New York City) Executive Director, Deputy Director, and VP Development, Town Stages Photographed by Shani Hadjian (Brooklyn, NY). Tech and Style Assistant - Brooke Shapiro (New York City).

HIGH DESERT RHUBARB FESTIVAL Oregon's only Rhubarb Festival. Join in the celebration of the state's favorite local vegetable. Dutch Oven Cooks offering samples of rhubarb laced yummies from cakes to ribs - .also locally home brewed Rhubarb Beers, and Rhubarb Wine for tasting. Rhubarb Salsa, BBQ Sauce, Jams & Jellies for sale.

Money from the sale of sample items go to charity.

There will also be music and hay rides. June 9, 2018 at the L&S Gardens in La Pine, Oregon.




E-Book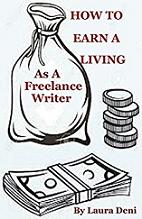 Soft back Book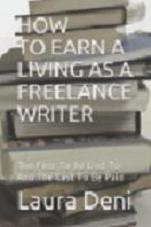 This is not your typical, totally boring textbook.

In the pages of How To Earn A Living As A Freelance Writer (the first to be lied to and the last to be paid) you'll find sex, celebrities, violence, threats, unethical editors, scummy managers and lawyers, treacherous press agents, sex discrimination; as well as a how-to for earning money by writing down words.





SPREADING THE WORD


COPENHAGEN THEATRE GROUP SORT/HVID CHANGES NAME OF PLAY after a storm of protests objected to the original title White Nigger/Black Madonna. Production posters were ripped down and social media platforms went into overload.

The production - which is now simply called - Black Madonna - is making it's world premiere at the festival Copenhagen Stage, which has promoted the play as one of its six major highlights.

Sort/Hvid creative director Christian Lollike and the play's writer, Madame Nielsen have, thus far, refuses to discuss the issue, stating they want the play to speak for itself.

The venue's website states:

"White Nigger/Black Madonna brings together two of Danish theatre's enfants terribles in the construction of this highly controversial interpretation of the race war. Multiple award-winning director Christian Lollike and similarly accoladed dramatist and performer Madame Nielsen are responsible for the show. The combination of the two and their political agenda will surely cause a riot. As we go to press we don't know what to expect, but word has it that it's the tale of a white woman (the traitress?) who refuses to be white and turns into a black Madonna, who goes to war to fight for the black cause. The ingredients are all there for a superb theatrical experience and a play that will seriously goad the contemporary discourse.

"DESCRIPTION - 'God is white, but God is dead. The future is BLACK.'

"The white woman lives her white life. (It is safe, it is good, it is boring). The white woman no longer wants to be white. (White is death. Black is life). The white woman transforms into Beyoncé and begins to sing. It works! She transforms into Martin Luther King and speaks to the world. It grows! She becomes the Black Madonna, a saint, a prostitute, a priest, a warrior. (Wow!) She cries "black lives matter" and fight alongside her black sisters. (Traitor!) The war of the races breaks out. In your city. Now!"

The credits listed are: Christian Lollike (Director) - Christian Lollike (Idea) - Madame Nielsen (Idea) - Ida Marie Ellekilde (Scenographer) - Ida Marie Ellekilde (Costume Designer) - Turkman Souljah (Other) - Mads Emil Nielsen (Sound Designer) - Morten Kolbak (Lighting Designer) - \Madame Nielsen (Performer) - Madame Nielsen (Playwright) - Madame Nielsen (Composer).

From reading the venue's description, this production is either one of the worst plays to ever be mounted - or - it will cause people to enter into serious conversations.

Lollike and Sort/Hvid received funding from Statens Kunstfond, the state art foundation, to put on this production which is scheduled for June 8 and 9. There have been social media calls to boycott the play and picket the theatre.

NEIL PORTNOW

Neil Portnow, longest serving President in the Recording Academy's 60-year history, will step down.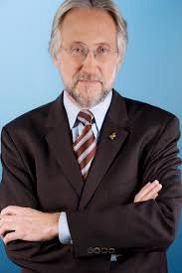 who has served as president and CEO of The Recording Academy and the Grammy Awards since 2002 will not "seek an extension on his current contract," which ends July 2019. The academy said Portnow made the announcement at the company's semi-annual Board of Trustees meeting. Over the next year he will continue to work on a transition plan with the organization.

Portnow felt a massive backlash regarding his remarks about women winning Grammy Awards. When asked about the lack of female winners he said women needed to 'step up'

Portnow later said his words were taken out of context and he now understands the pain his 'poor choice of words' has caused. The remarks were criticized by Pink, Sheryl Crow, Katy Perry, India.Arie and others.

That prompted the Recording Academy to create a Diversification and Inclusion Task Force.

Before leading the academy, Portnow served on the organization's Board of Trustees. Portnow is the longest serving President in the Recording Academy's 60-year history. Key milestones achieved under Portnow's 16-year tenure include:

Leading the charity MusiCares - established advocacy as a hallmark of its Washington, D.C., office, giving music creators a voice on Capitol Hill - established the first Grammy Museum in Los Angeles in 2008 - established on line voting - expanded the Recording Academy's telecast portfolio with new Grammy specials.

THE 35TH ANNUAL CHICAGO BLUES FESTIVAL with headliners that include Grammy Award winner and Kennedy Center Honoree Mavis Staples, Fantastic Negrito and the Corey Dennison Band takes place June 8-10 at the Pritzker Pavilion in Millennium Park.

Other headliners for the three-day fest include: Mississippi Heat with Billy Flynn and Giles Corey; a special all-star tribute to the 65th Anniversary of Delmark Records and label founder Bob Koester; Selwyn Birchwood, Willie Clayton, Kenny Neal, and an all-star tribute to Little Walter featuring Billy Branch, Kim Wilson, Billy Boy Arnold, Corky Siegel, Rick Estrin, Sugar Blue and Magic Dick.

THE FAMED RAVINIA FESTIVAL which is the summer residency of the Chicago Symphony Orchestra, opened June 1 and runs through September 15. Headliners include: Los Lobos, Diana Ross, Jackson Browne, Roger Daltrey, Alan Cumming, Mary J. Blige, John Hiatt, Tony Bennett and more.

WOLF TRAP in Vienna, Virginia has installed five new large LED screens on the lawn and balcony to help give all concert-goers an up-close-and-personal experience.

MONDAY, JUNE 4 is another National Cheese Day. Tuesday is National Ketchup / Catsup Day. Wednesday, June 6, is National Running Day, followed by National Gingerbread Day. and National Chocolate Ice Cream Day Friday, June 8, is National Jelly-Filled Doughnut Day.






E-Book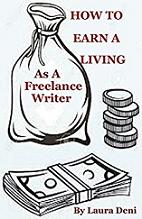 Soft back Book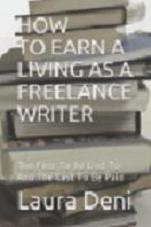 This is not your typical, totally boring textbook.

In the pages of How To Earn A Living As A Freelance Writer (the first to be lied to and the last to be paid) you'll find sex, celebrities, violence, threats, unethical editors, scummy managers and lawyers, treacherous press agents, sex discrimination; as well as a how-to for earning money by writing down words.





INDUSTRY READINGS IMPORTANT TO A PLAY'S SUCCESS


Getting the word out and the money in is bolstered by play readings. Any up and coming production needs intelligent feedback and deep pocket theater producing professionals, who can be tempted to put their money into your production.

For the beginning project, an industry reading can determine if there is any future. For the project well on its way, readings can indicate if Broadway is in the future.

Upcoming readings will take place on both beginning and advanced projects.

LITTLE DANCER

a new musical by successful pros Lynn Ahrens and Stephen Flaherty will receive a private industry reading on June 8 prior to the production's West Coast premiere at Seattle's 5th Avenue Theatre March 22-April 19, 2019.

Directed and choreographed by five-time Tony winner Susan Stroman, the reading will star New York City Ballet Principal Dancer Tiler Peck, Tony and Olivier winner Robert Lindsay, Tony nominee Kate Baldwin, Tony winner Karen Ziemba, Tony nominee Dee Hoty, Christopher Gurr, Kyle Harris, Scarlett Strallen, and Sami Bray with Polly Baird, Sissy Bell, Lauren Blackmanstasia), Jim Borstelmann, Nina Goldman, Megan Masako Haley, Heather Hill, Sean Hingston, Jolina Javier, Barbara Marineau , Olivia Puckett, Arbender Robinson, and Eric Santagata.

Based on a famed 1880 sculpture masterpiece by Edgar Degas and the unknown dancer who inspired it, Little Dancer is "set in the glamorous and dangerous backstage world of the Paris Opera Ballet and follows a young woman caught between the conflicting demands of life and art, and an artist with one last chance for greatness." It had a 2014 production at the Kennedy Center in D.C., which was directed and choreographed by Stroman, and also starred Peck and Ziemba.

That was followed by a 2016 New York industry reading which had a revised script.

Seattle's 5th Avenue announced that Little Dancer will feature scenic design by Tony Award winner Beowulf Boritt, costume design by six-time Tony winner William Ivey Long, lighting design by Tony winner Ken Billington, sound design by Tony nominee Kai Harada, projection design by Outer Critics Circle nominee Benjamin Pearcy, hair and wig design by Paul Huntley, makeup design by Anne Ford-Coates, orchestrations by Tony winner Doug Besterman and Tony winner Larry Hochman, dance music arrangements by Sam Davis, and vocal arrangements by Tony winner Flaherty.

THE 2018 TRU VOICES NEW PLAYS READING SERIES takes place June 11 and 18 at the Soho Playhouse in New York City.

On Monday, June 11, Jasper by Grant MacDermott, directed by Katie McHugh will be presented.

Produced by Frank Avellino/Boz and the Bard Productions, Inc, Jasper is about a married couple with a severely disabled 8-year-old child whose time is running out. Indeed, the original prognosis was that Jasper wouldn't live to be a toddler, but due to the care and dedication of his parents, he's survived. As the boy's condition worsens, parents Drew and Andrea must begin to consider the fact that Jasper may soon die. On a subway ride home from work, Drew meets Shayla, a successful, attractive, single mother of an adorable, healthy 4-year old boy named Tyler, and Drew begins to see in Tyler the father-and-son relationship he craves but has never had, nor can ever have, with Jasper. This unique, heart-melting story about family, loss, betrayal, and redemption, asks the question: how far will a parent go to feel the love of a child, even if it's not his own?

On Monday, June 18, 2018 Adele's Way, by Dennis Porter, directed by Joan Kane will be offered.

Seventy-year old Adele, a distinguished feminist academic and an advocate of rational choice suicide, has taken her own life. At the up-country farmhouse retreat she had long shared with her husband Tim, he is joined after the memorial service by their daughter Rebecca, their son Jeff and their daughter-in-law Lily. Haunted by the potent and combative personality of the absent Adele, the four of them grieve, reminisce, and struggle to come to terms with the shocking event. Through a series of emotionally charged, often tender and occasionally fierce encounters, they seek to understand the impact of her violent death on each of them individually; on their relations with each other; and for the provocative message it sends to a Western society whose demographics are undergoing an unprecedented tilt toward high old age.

Adele's Way is scheduled for a showcase presentation in the upcoming Broadway Bound Theatre Festival in August in Manhattan.

The 2018 TRU Voices New Plays Reading Series is the 19th annual series of new plays by TRU writers produced by TRU producers, followed by the panels on producing, "Dollars and Sense" featuring prominent commercial producers, artistic directors and general managers.





IN THE COURTS


DAVID COPPERFIELD and the MGM Grand Hotel in Las Vegas, in a jury verdict handed down Tuesday, May 29, 2018, were found negligent but not liable in a slip and fall case.

Gavin Cox, 57, a British tourist had filed a lawsuit alleging he suffered a traumatic brain injury after falling while volunteering to participate in a Copperfield magic trick in 2013. The civil trial took three weeks during which time the judge forced Copperfield to divulge how one of his most famous tricks - known as Lucky 13 - was executed. Cox was among 12 other volunteers who participated in that illusion in which they seemed to disappear from Copperfield's elevated stage, when in reality they were removed from the platform by stagehands holding flashlights.

Jurors decided Copperfield and MGM should have conducted more inquiry into previous falls, but they couldn't speculate whether such inquiry would have prevented Cox's fall, jury foreman Gerald Schaffner said after the verdict.

The verdict means the Coxes cannot seek monetary damages, court spokeswoman Mary Ann Price said.

Cox said he received medical treatment from paramedics and at a hospital for shoulder and other injuries.

Copperfield and the MGM argued that Cox had exaggerated his injuries and deceived jurors about suffering from traumatic brain damage. Cox walked in and out of the courtroom with assistance from family members. Defense attorneys played video of him outside, walking unassisted.

It took the jury less than two hours to reach a verdict.

HARVEY WEINSTEIN was indicted last Wednesday, May 30, by a New York Grand Jury on n charges of first-and third-degree rape, and first-degree criminal sexual act, the Manhattan District Attorney's Office said.


OTHER PEOPLE'S MONEY


ROSEANNE'S career in Las Vegas also appears to be over. She last performed in Sin City in a sold out performance, May 5, at Orleans Hotel. Properties interested in bringing her back no longer wish to discuss such a prospect.

I attended Roseanne's very first Las Vegas show. It was at the Desert Inn Hotel. She wore a tasteful red dress with a shoulder pin. Being a female laugh getter in Las Vegas has always been more difficult that for those of the male persuasion. Roseanne was brilliantly funny. She was intelligent - didn't utter a profane or out of place word. She was totally together - both in control of herself, her act and the audience, which roared their approval. It took about one minute to determine that this woman would become a superstar.

Interesting is that the first time she did The Tonight Show Starring Johnny Carson, she wore exactly the same outfit she had worn for her Desert Inn gig. On that late night show Rosanne was totally in control of herself, her material and her surroundings.

She was a hit. Over the years, to see her in assorted stages of a meltdown, and now terminally self destruct, is sad.

Sadder, the Roseanne crew probably thought that since they were employed on one of the highest rated shows on television, they would have secure work for several years - which is a hard to come by employment situation. Now, they are out of work.

Hopefully, none of them had signed a lease on a bigger apartment or put a down payment on anything.

ABC is to be commended for rapidly doing the right thing.

Roseanne stands to lose millions of dollars after her sitcom reruns were pulled from four cable channels following ABC's cancellation of the revival. Hulu also deleted her from their streaming schedule. After Roseanne blamed her vile melt down on having taken the sleeping aid Ambian, the pharmaceutical company Sanofi, the drug maker, issued a clever retort:

"People of all races, religions and nationalities work at Sanofi every day to improve the lives of people around the world," the company said in a statement. "While all pharmaceutical treatments have side effects, racism is not a known side effect of any Sanofi medication."

I personally don't think Roseanne is a single focused racist. I think she's an equal opportunity offender. I also don't think she is always in control of what she does.



E-Book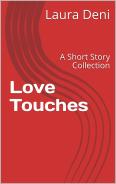 Soft back Book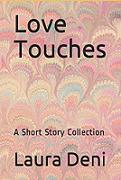 THE TONY AWARDS which takes place next Sunday, June 10, 2018, will honor Melody Herzfeld a drama teacher at Marjory Stoneman Douglas High School in Parkland, Florida, who saved dozens of students when a former student opened fire at the school, killing 17 people.

Herzfeld helped protect some 65 lives by hiding students in a classroom closet.

She will receive a special Tony award for her bravery, presented onstage during a broadcast of the Tony Awards show. The annual honor is awarded by both the Tony Awards and Carnegie Mellon University in recognition of educators from kindergarten to 12th grade across the nation who have "demonstrated monumental impact on the lives of students and who embodies the highest standards of the profession."

Herzfeld's award includes a $10,000 prize and two tickets to the Tony ceremony and gala.

MEGHAN MARKLE'S EX HUSBAND TREVOR ENGELSON a producer on the FX series Snowfall, has announced his engagement to health expert Tracey Kurland.

Engelson's wedding to Markle was a 2011 fun filled, 4-day event at the Jamaica Inn in Ocho Rios, Jamaica. Over one hundred attended the wedding and parties. However, the only person in Markle's family who was in attendance was - her mother. Pictures show guests having a marvelous time. However, it's impossible to locate any indication that any of Markle's relatives complained about not getting invited to that wedding, which ended in divorce two years later.

Hopefully, the vocal, bitter and jealous relatives of the new Duchess of Sussex will decide to silence themselves. Much happiness to both the Duke and Duchess of Sussex and Trevor Engelson and his future bride.



MY NAME IS LUCY BERTON by Pulitzer Prize winner Elizabeth Strout's best-selling short novel, a haunting dramatic monologue, adapted by Rona Munro.

Directed by Richard Eyre.

Starring four time Tony Award and three-time Academy Award nominee Laura Linney who is making her British stage debut in this solo drama.

Unsteady after an operation, Lucy Barton wakes to find her mother sitting at the foot of her bed. She hasn't seen her in years, and her visit brings back to Lucy her desperate rural childhood, and her escape to New York. As she begins to find herself as a writer, she is still gripped by the urgent complexities of family life.

The production opened last night Jun2 at the Bridge Theatre in London with performances through June 23, 2018.

THE PRIME OF MISS JEAN BRODIE a new adaptation of Muriel Spark's iconic novel by David Harrower in the 100th anniversary year of her birth.

Directed by Polly Findlay.

Starring Lia Williams in the title role. Featuring Nicola Coughlan, Emma Hindle, Rona Morison, Grace Saif, Sylvestra Le Touzel, Helena Wilson, Angus Wright, and Kit Young.

At Marcia Blaine School for Girls, Miss Jean Brodie presides over her 'set', her chosen few. In return for their absolute devotion, Miss Brodie will provide an education far beyond the confines of the curriculum.

Great teachers leave a mark. Miss Jean Brodie's will never be erased.

The Prime of Miss Jean Brodie will run at the Donmar in London from June 4 -28, 2018.

FINKS by Joe Gilford.

Directed by Giovanna Sardelli.

A comic drama based on the true story of comedian/actor Jack Gilford. Written by Jack's son, playwright/screenwriter Joe Gilford, this engaging play shares the story of targeted individuals in the entertainment industry suddenly faced with losing their careers, or being branded forever as "finks."

On the verge of TV stardom, comic Mickey Dobbs meets actress and activist Natalie Meltzer, and their romance blossoms - as does the risk that they'll be blacklisted for their political activities. In the face of the House Un-American Activities Committee, tasked with exposing communist subversion in New York's entertainment world, Mickey and Natalie endure the absurd and tragic process that victimized entertainers and turned friends and colleagues against each other. For some, the blacklist will mean a decade without work. For others, it will spell the end of their careers. And those who willingly testify - naming others to the committee - will be branded as "finks". In Finks, Joe Gilford documents the struggle his parents, entertainers Jack Gilford and Madeline Lee Gilford, endured when they were called to testify.

Starring Jim Stanek as comedian Mickey Dobbs; Leo Ash Evens as the choreographer Bobby. Playing the Chairman of the House Committee on Un-American Activities Representative Francis Walter is Robert Sicular. Michael Barrett Austin as attorney Victor Lynch. Gabe Martin as the painter and actor Fred. Richard Frederick as Mr. Weston. George Psarras as the Pianist.

Finks made its world premiere in 2008 at New York Stage & Film's Powerhouse Theater at Vassar College. In 2013, the production made its New York premiere at the Ensemble Studio Theatre with Giovanna Sardelli at the helm, who returns to direct it at TheatreWorks with performances June 6 - July 1, 2018 at the Mountain View Center for the Performing Arts, Mountain View, CA.

CAFE SOCIETY SWING written by Alex Webb who also serves as the MC and piano player.

Directed by Christian Durham.

Boasting a stellar international cast including Ciyo Brown, China Moses, Vimala Rowe, Judi Jackson and Peter Gerald.

The band includes: Tenor Sax - Dave Bitelli; Alto Sax - Tony Kofi; Trombone - Nathaniel Cross; Trumpet - Sue Richardson; Guitar - Ciyo Brown; Bass - Miles Danso; Drums - Andy Chapman.

Cafe Society Swing tells the true story of Cafe Society - the first racially-integrated jazz club in New York.

Opening in December 1938, the club was one of the first American venues to treat the great black artists of the era with dignity and respect and was the launch pad for legendary jazz stars Billie Holiday, Lena Horne, Sarah Vaughan and many more.

Full of swinging jazz, blues, gospel and bebop, Cafe Society Swing follows the venue's struggles and triumphs to its eventual demise in America's 'Red Scare' of the late 1940s.

Set design by Adrian Gee.

The production plays at Theatre Royal Stratford East in London for just two weeks - Tuesday, June 5 - June 16, 2018.

HEATHERS THE MUSICAL based on the 1988 cult hit, with book, music and lyrics by Kevin Murphy and Laurence O'Keefe.

Directed by Andy Fickman.

Choreography by Gary Lloyd.

Greetings, salutations. Welcome to Westerberg High, where Veronica Sawyer is just another of the nobodies dreaming of a better day. But when she's unexpectedly taken under the wings of the three beautiful and impossibly cruel Heathers, her dreams of popularity finally start to come true. Until JD turns up, the mysterious teen rebel who teaches her that it might kill to be a nobody, but it's murder being a somebody.

Starring Carrie Hope Fletcher as Veronica.

From June 9 at The Other Place off West End in London.


WHO'S WHERE




A BROADWAY CELEBRATION WITH SUTTON FOSTER from starring in Thoroughly Modern Millie to Anything Goes, Shrek the Musical, and Violet to leading the smash-hit show Younger on TVLand, Tony Award winner Sutton and the Boston Pops conducted by Keith Lockhart will bring you a program of great music, singing and dancing. June 6-7 at Symphony Hall in Boston, MA.

U2 in a sold out two nighter beginning Tuesday, June 5, Bell Centre in Montreal, Canada. On Saturday, June 9 they can be enjoyed at NYCB Live in Uniondale, NY.

ROGER DALTREY PERFORMS THE WHO'S TOMMY with members of The Who's Band and Walf Trap Orchestra , Sunday, June 10 and Tuesday, June 12. Wolf Trap in Vienna, VA.

GUNS N' ROSES on stage Sunday, June 3, in Berlin, Germany at the Olympiastadion Berlin. On Wednesday they star in Denmark at the Odense Dyrskueplads. Saturday finds them at the Download Festival at Castle Donington Park Circuit, Derby, United Kingdom.

THE HOLLYWOOD VAMPIRES the supergroup made up of Alice Cooper, Johnny Depp and Aerosmith guitarist Joe Perry are on tour with a show on Monday, June 4 at the Zitzdele Spandau in Berlin, Germany. Next Sunday, June 10 the rock show is at the Rockin' Helsinki Festival in Helsinki, Finland. And, yes, people are commenting on Depp's gaunt appearance.

ED SHEERAN opens a three night stand June 8 at St James' Park Newcastle UK.

BARRY MANILOW will be singing his hits Friday June 8 and Saturday, June 9 at Wolf Trap in Vienna, VA.

TIM McGRAW AND FAITH HILL continue their Soul2Soul 29-city tour with a stop Tuesday, June 5, at the Royal Farms Arena, Baltimore, MD. Thursday's show is at the Van Andel Arena, Grand Rapids, MI. On Friday they open a two nighter at the The Huntington Center, Toledo, OH.


FINAL OVATION


MARÍA DOLORES PRADERA one of the most prestigious and famous contralto voice in Spanish music died May 28, 2018. She was 93.

.For 30 years she sang with the same group, Los Gemelo.

Gabriel Abaroa Jr. President/CEO of The Latin Recording Academy issued the following statement: "The impressive career of Spanish singer, actress, and The Latin Recording Academy's Lifetime Achievement Award recipient, María Dolores Pradera was one that not only enchanted fans but sunk its root deep into the hearts of artists and the industry. With close to seven decades in the industry, she was considered one of the most renowned voices in Spain and Ibero-America, with lauded interpretations of classic folk music. Her repertoire included some of the most memorable anthems from her homeland, as well as Mexico, Peru, Venezuela, and Chile. A musical and cultural icon, Pradera received several distinctions in her native Spain and internationally. We offer our profound condolences to her family, the indelible mark she made will not soon be forgotten."

RACHEL ROCKWELL a Chicago based director and choreographer died May 28, 2018 from ovarian cancer. She was 49.

Rockwell had a longstanding relationship with Chicago Shakespeare and was set to helm a new musical adaptation of Disney's 1971 live action-animated hybrid musical Bedknobs and Broomsticks at Chicago Shakespeare next year.

Her long list of credits included a new production of Brigadoon at The Goodman Theatre, Shrek The Musical at Chicago Shakespeare Theater, Ragtime at the Drury Lane, as well as the world premiere of October Sky and Mamma Mia!, both at the Marriott Theatre in Lincolnshire.

She is survived by her husband Garth Helm and their son, Jake, her father Gary Heyde, mother Glory Kissel Heyde, and brother Jeremy Spencer (drummer for metal band Five Finger Death Punch). A memorial service is planned for July 9 at Drury Lane Theatre in Oakbrook.

JOSEITO MATEO known as the king of merengue, died from leukemia on June 1, 2018 in the hospital de las Fueras Armadas in Santo Domingo Ten years ago was diagnosed with prostate cancer. He was 98.

Gabriel Abaroa Jr. President/CEO of The Latin Recording Academy issued the following statement: "Joseíto Mateo, The Latin Recording Academy's 2010 Lifetime Achievement Award recipient, passed away today; but his music and stage presence will continue to bring joy and fill the hearts of many with the sounds of the beloved merengue rhythms. With an outstanding career that began in the 1930s, his recognition grew beyond the Caribbean, and his signature sounds enchanted international audiences. His extensive career, spanning close to seventy years, became an important cultural reference and a treasure of the Dominican Republic. The Latin Recording Academy profoundly laments the passing of Joseíto. Our thoughts are with his family, fans, and all of the Dominican Republic. Merengue has lost one of its brightest stars today."

Among his survivors are son Joseito Mateo Jr., who had previously stated that he and his friends would play at his father's funeral.













Next Column: June 10, 2018
Copyright: June 3, 2018 All Rights Reserved. Reviews, Interviews, Commentary, Photographs or Graphics from any Broadway To Vegas (TM) columns may not be published, broadcast, rewritten, utilized as leads, or used in any manner without permission, compensation and/or credit.
Link to Main Page
---
Laura Deni



For the snail mail address, please E-mail your request.
CLICK HERE FOR COMMENT SECTION