! >
Broadway To Vegas
  
  REVIEWS INTERVIEWS COMMENTARY NEWS

| | |
| --- | --- |
| | |
THE HELLO GIRLS CD REVIEW - -BOUQUETS TO ART 2019 - - DR. SEUSS MUSEUM'S BIRTHDAY PARTY - - THE NEW YORK GILBERT AND SULLIVAN PLAYERS HONORS RUPERT HOLMES - - PROJECTIONS: FEMALE FILM DIRECTORS - - THE ART OF PERSUASION: WARTIME POSTERS BY ABRAM GAMES - - L'AFFICHOMANIA: THE PASSION FOR FRENCH POSTERS - - THE ANNUAL BIG SLICK CELEBRITY WEEKEND - - DONATE . . . Scroll Down





Copyright: June 2, 2019
By: Laura Deni
CLICK HERE FOR COMMENT SECTION


THE HELLO GIRLS ENTERTAININGLY INFORMS ABOUT YESTERDAY WITH A CONNECTION TO TODAY


The telephone is a fascinating contraption. It's invention changed the world. Even today, people are told to keep a land line; because, in case of a disaster, your cell phone probably won't work. As a child of about four I was enthralled by switchboard operators. Women sat before a technical board which contain long cords hidden in holes. Exhibiting what I thought what must be exceptional brilliance, these women knew which cord to pull out and into which hole it should be placed. Their fingers flew. Cords overlapping to connect phone calls from strangers and friends - from the social to business. The world seemed to be held in the hands of these women who sat before these boards, speaking into mysterious gadgets worn on their heads.

Little children are always asked what they want to be when they grow up. Back then, little girls could grow up to become nurses, teachers or secretaries I decided I wanted to be one of these women who sat before a board mysteriously manipulating cords in and out of sockets, making calls which controlled people's lives and ran the world - only I couldn't think of the name 'switchboard operator' - so I told people that when I grew up I wanted to become a 'call girl.'

My parents, their friends, relatives, neighbors, and strangers would laugh and love to ask me that question just to elicit that response, so that I could be mocked.

Thus, I became intriqued when I first heard of The Hello Girls. However, there is nothing funny about the importance of the World War I era switchboard (call girl) operators.

Christened with the only slightly less salacious The Hello Girls switchboard operators are brought to musical excellence in an off Board production which enjoyed a limited run last year at 59E59 Theaters in New York City.

An original cast recording of this excellent musical has been released on Broadway Records.

Exceptional music and lyrics are by the skilled Peter Mills who received the 2011 Cole Porter Award and the 2010 Kleban Award for lyrics. He teamed with Cara Reichel to pen the book which comes into play since some of the numbers are really script backed by appropriate music. The numbers permit the listen to totally understand the story-line.

The multi-talented cast features Ellie Fishman as Grace Banker - Arlo Hill as Lt. Joseph W. Riser - Chanel Karimkhani as Helen Hill - Andrew Mayer as Pvt. Dempsey - Matthew McGloin as Pvt. Matterson - Ben Moss as Lt. Wessen - Lili Thomas as Bertha Hunt - Skyler Volpe as Suzanne Prevot - Cathryn Wake as Louise LeBreton - and Scott Wakefield as Gen. John j. Pershing.

The Hello Girls becomes a most pleasant history lesson about a horrific time.

The Hello Girls was first a book, then a movie See Broadway To Vegas column of August 5, 2018 and most recently a theatrical musical. See Broadway To Vegas column of Novembe 11, 2018.

As for those switchboard operators - they were taken for granted by their country who didn't officially recognize them.

From a call to action in the opening Answer The Call the numbers featured a variety of musical styles. The talented case can exhibit beautifully blending voices to sock it to the back row renditions. The jazzy, honky tonk Je M'en Fiche is followed by a dressing down in Riser's Reprimand leading into the inspirational See You on the Other Side.

Lives on the Line emphasizes the seriousness of the war which this musical never portrays in a comedic or frivolous manner. Rather, history is brought to the listener in an informative and totally entertaining manner.

The forceful Cryptic Triptych shows the telephone operators' willingness to lay their lives on the line for their country and their frustration in being held back because they are women. As Suzanne ( Skyler Volpe) sings: "When the rules aren't fair, sometimes that's the only way to win..."

There are showstopping, full bodied, powerful songs such as the rousing title song or the closing Making History.

In this week of the 75th anniversary of D-Day there could be no better time to acknowledge that these women did make history. They deserve to be recognized and celebrated. The Hello Girls does just that.

Powerful, inspirational - and totally entertaining. Listening to the CD will cause you to want to see the production. Hopefully, it wil have additional stage life.

Orchestrations by Peter Mills and Ben Moss. Percussion and additional drum arrangements by Elena Bonomo.

The cast also doubles as the on stage musicians:
Andrew Mayer - violin: Matthew McGloin - accordion and piano: Ben Miss - piano: Lili Thomas - brass: SKyler Volpe - guitar; Cathryn Wake - clarinet: Scott Wakefield - bass.

Recorded by Michael Croiter and Matthias Winter. Mixed by Matthias Winter. Production manager Jill Dell'Abate. Mastered by Michael Fossenkemper. Recorded and mixed at Yellow Sound Lab in New York City.

Beautiful CD booklet with a package design by Robbie Rozelle. Photography by Richard Termine.






E-Book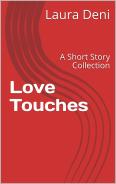 Soft back Book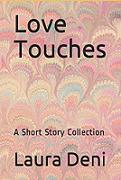 Broadway To Vegas is supported through advertising and donations. Priority consideration is given to interview suggestions, news, press releases, etc from paid supporters. However, no paid supporters control, alter, edit, or in any way manipulate the content of this site. Your donation is appreciated. We accept PAYPAL. Thank you for your interest.



E-Book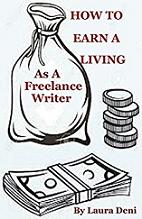 Soft back Book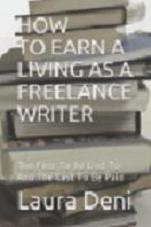 This is not your typical, totally boring textbook.

In the pages of How To Earn A Living As A Freelance Writer (the first to be lied to and the last to be paid) you'll find sex, celebrities, violence, threats, unethical editors, scummy managers and lawyers, treacherous press agents, sex discrimination; as well as a how-to for earning money by writing down words.





ART AND ABOUT


BOUQUETS TO ART marks its 35th anniversary with a new palette of summer blooms as it moves to June this year. One of the Museums' most popular events, Bouquets to Art is a weeklong display of floral designs that take inspiration from the works of art in the de Young's galleries. Discover a new palette of summer blooms during Bouquets to Art, June 4–9 at the de Young museum in San Francisco. For one week only, extravagant floral displays fill the galleries presented next to the works of art that inspired them. With more than 100 designers participating, this beloved annual event is not to be missed.

Preview this floral explosion at the festive Opening Night Gala on June 3. It's not just fun and flowers—proceeds from Bouquets to Art help underwrite exhibitions, conservation projects, and education programs at the Fine Arts Museums. Bouquets to Art is presented by the San Francisco Auxiliary of the Fine Arts Museums. The opening night gala is staged Monday, June 3. Be the first to see the exhibits and enjoy a festive evening filled with visual and culinary delights, featuring exquisite floral fashions designed by City College of San Francisco students.

In special programs you can watch stunning arrangements come to life stem by stem, in a series of demonstrations led by renowned florists from the Bay Area and beyond.

Photograph of Hitomi Gilliam Flowers for Art's Sake takes place on Tuesday, June 4. Hitomi Gilliam demonstrates and visually discusses how flowers inspire art and how flowers and floral arrangements become art. Photograph of Michael Daigian Then and Now is stage Wednesday, June 5. Daigian explores his rich 40-year history in the San Francisco floral design world and forms a series of stunning arrangements in sequence. Photograph of Alethea Harampolis Unconventional?Try Wild and Unruly is offered on Wednesday, June 5. Harampolis shares stories and tips on fashioning wild, unruly, and sculptural floral arrangements. Photograph of Max Gill Foraged and Gleaned is Thursday, June 6. Gill surprises and delights as he produces beautiful and dramatic arrangements using materials foraged and gleaned from the San Francisco Botanical Garden and his private sources.

Proceeds from Bouquets to Art help underwrite special exhibitions, conservation projects, and education programs at the de Young and Legion of Honor museums.

THE ART OF PERSUASION: WARTIME POSTERS BY ABRAM GAMES featuring over 100 Second World War posters designed as tools to influence soldiers and civilians alike, this exhibition explores the life and legacy of iconic graphic artist Abram Games, focusing on his time as official war poster artist during the Second World War. The 'Official War Poster Artist' during the Second World War, he was always direct, and occasionally controversial, his posters have left a legacy that continues to influence the art of persuasion used by visual designers today.

During the Second World War, Abram Games produced a series of posters for the Army Bureau of Current Affairs. These aimed to remind soldiers what they were fighting for, while also offering a glimpse of the post-war society they could aspire to.

Inspired by his Jewish heritage, his experiences as a soldier, and the turbulent politics of the time, Games used his talent for visual communication to recruit, educate and influence soldiers and civilians alike. In helping to transform new conscripts into trained soldiers, encouraging support for the war effort and presenting an idealistic vision of post-war Britain, Games's work offers a fascinating picture of a nation at war. The art of persuasion examines the techniques Games used to communicate his messages effectively. From stark imagery and visual puns to innovative use of the airbrush, his unique artistic approach changed the face of British graphic design.

The exhibition includes posters from the National Army Museum's collection alongside objects on loan from the family of Abram Games.

On display through November 24, 2019 at the National Army Museum in London.

L'AFFICHOMANIA: THE PASSION FOR FRENCH POSTERS The dynamism and innovative style of fin-de-siècle Paris are brought to life in a spirited exhibition of French posters from the storied Belle Epoque era. L'Affichomania: The Passion for French Posters showcases the remarkable images of five master European printmakers: Jules Chéret, Eugéne Grasset, Alphonse Mucha, Théophile Alexandre Steinlen and Henri de Toulouse-Lautrec. The exhibition features approximately 60 vividly colored works on paper dating from 1875 to 1910, all drawn from the Richard H. Driehaus Museum's visionary collection of fine and decorative arts in Chicago.

At the turn of the 20th century, France witnessed the first great era of poster art, sometimes called its golden age. Bright, bold and promoting everything from products and inventions to the famed bohemian events and performers of Montmartre, the large-scale color lithographs were heralded as a new art form – a brilliant fusion of craft and commerce. The popularity of posters fueled a passion for collecting them, called affichomanie (craze for posters). Thanks to relaxed posting guidelines, along with advances in color printing, tens of thousands of posters were plastered on the buildings and kiosks of Paris every year. Pedestrians encountered these large prints throughout the city, making graphic art and design a part of modern daily life.

The exhibition is curated by Jeannine Falino, an independent curator, museum consultant and professor specializing in decorative arts, craft and design.

Organized by the Driehaus Museum, the exhibition will premiere at the Taft Museum of Art in Cincinnati, June 8–September. 15, 2019, before a national tour.

SOULS GROWN DEEP Works by luminaries Thornton Dial, Lonnie Holley, Ronald Lockett, Hawkins Bolden and Bessie Harvey are part of this exhibit featuring 24 acquisitions from Atlanta's Souls Grown Deep Foundation.

With a focus on art-making with found objects and everyday materials, the artists' works range in size from modest wall pieces to sculptures more than 12 feet wide. Displaying alongside them: 15 exquisitely made quilts by women from Gee's Bend, Alabama.

June 8-September 2, 2019 at the Philadelphia Museum of Art.

TOKYO INTERNATIONAL ART FAIR 2019 The city of Tokyo will be playing host to hundreds of talented artists from all around the world when it stages the fourth Tokyo International Art Fair by Global Art Agency (The GAA Ltd) on June 7-8, 2019 at Belle Salle Roppongi.

More than 150 exhibitors from over 40 countries will be filling the venue with an incredible display of art - more pieces than ever before gathered under one roof for visitors to admire and to buy in the city's largest Artist showcase of modern and contemporary art.

DR. SEUSS MUSEUM'S BIRTHDAY PARTY takes place Wednesday, June 12, at the Museum in Springfield, MA.

Cheers to two years of Seuss in Springfield! Celebrate the world's first and only museum dedicated to beloved author and native son Theodor Seuss Geisel. Mix and mingle on the Quadrangle Green while enjoying Seussian hors d'oeuvres created by the Springfield Sheraton Monarch Place Hotel and be among the first to experience the new and improved interactive exhibits. All proceeds will benefit the Amazing World of Dr. Seuss Museum

THE PRINCETON UNIVERSITY ART MUSEUM recently acquired a significant group of drawings by the renowned American architect and designer Michael Graves (1934-2015). The nearly 5,000 drawings, which come to the Museum from Graves's estate, span the entire range of his subject matter and design concerns and will form an immensely important resource for researchers, designers and Museum audiences. Graves founded his eponymous practice in Princeton in 1964 and taught architecture at Princeton University for 39 years, retiring as the Robert Schirmer Professor of Architecture Emeritus in 2001.

All of the drawings that will come to Princeton – which were variously executed in pen and ink, charcoal, graphite, colored pencil, watercolor and pastel – are in Graves's own hand. There are exuberant drawings of historic monuments from his 1960s fellowship at the American Academy in Rome, pencil and ink referential drawings in sketchbooks, quick iterative design studies on yellow tracing paper, and meticulously colored building elevations. Together, the drawings in the collection form the essential visual archive of Graves's work, revealing both his classical training and his commitment to draftsmanship – something Graves advocated for strongly in his teaching.

Graves is known worldwide for his innovative and transformative postmodern design of a vast range of large-scale architectural projects, interiors, consumer products including his famous Alessi "whistling bird" kettle.






E-Book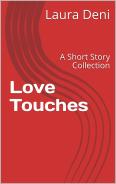 Soft back Book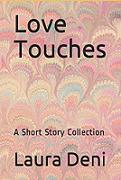 SWEET CHARITY


THE NEW YORK GILBERT AND SULLIVAN PLAYERS will honor Tony Award winner Rupert Holmes at their annual gala Wednesday, June 12 at The Players Club in New York City.

The event supports the theatrical company performances and arts education programs.

The New York Gilbert and Sullivan Players (NYGASP) will present Holmes with its second Albert Bergeret Living Legacy of Gilbert and Sullivan Award.

A lifelong NYGASP devotee, Holmes created the book, lyrics, music and orchestrations for The Mystery of Edwin Drood, set in the time, milieu and idioms of Gilbert and Sullivan. He was influenced by Gilbert and Sullivan classic operettas and his brother Richard performances in impeccable and inspiring productions, under the visionary leadership of Albert Bergeret. Rupert Holmes was the first person in theatrical history to solely win Tony awards for Best Music, Best Lyrics and Best Book of a Musical for a show, The Mystery of Edwin Drood, which also won the Tony award for Best Musical. It was fitting that, after Drood's Broadway triumph, it made its London premiere at Gilbert and Sullivan's own Savoy Theatre. It later was revived on Broadway by the Roundabout Theatre.

Bergeret, who has dedicated his professional career to the works of Gilbert and Sullivan, founded NYGASP in 1974. For 45-years, he has been its guiding light as both artistic director and general manager. I am deeply honored to present the wonderfully-talented Rupert Holmes with an award, in my name, for his dedication to sustaining the living legacy of Gilbert and Sullivan," he said.

Highlights of the gala include dinner, a concert in honor of Holmes and a live auction.

MICHAEL FEINSTEIN'S MUSICAL SOIREE WHICH BENEFITED THE GREAT AMERICAN SONGBOOK FOUNDATION took place May 20, 2019 in an intimate. by invitation only event in the Park Avenue apartment of noted arts patron Vivian Serota for a musical soiree to benefit The Great American Songbook Foundation.

Christine Ebersole was Michael's special guest for the evening and the fortunate guests were also treated to performances by Ben Vereen, Laura Osnes and Marilyn Maye.

Feinstein and the Tony Award-winning Ebersole dazzled the audience with their rendition of Two for The Road. Feinstein also performed the classic For Once in My Life, with Ebersole singing Right as Rain and Lullaby of Broadway. Feinstein and Ebersole weren't the only guests to share their talents as esteemed entertainers Tony Award winning Ben Vereen sang Mr. Bojangles; Stand by Me and Defying Gravity. Songbook Hall of Fame inductee Marilyn Maye performed Secret of Life and Here's to Life, while Laura Osnes delighted the crowd with It's De-Lovely and newcomer and graduate of the American Songbook Academy Anais Reno prformed Mood Indigo for the crowd of 80.

Guests of the event included notables such as Terrence Flannery, Nicola Bulgari, Bonnie Bernstein, Robert Creighton, Bill Hutton, Tom Postilio and Mickey Conlon, Riki Kane Larimer, Chef Alexander Smalls, Byron Janis, Gene Korf, Joseph Benincasa, Marc Rosen and Arlene Dahl, Michael Charles, Sunny Sessa, Ted Hartley, Stanley, Leah and Cole Rumbough, Eda and Stephen Sorokoff, Jeff and Leslie Leibowitz, Kate Edelman Johnson, Kelly Butler Smith and husband Charlie Morgan.

The evening raised awareness of and philanthropic support to benefit The Great American Songbook Foundation and their long-established programs to preserve the music that has shaped America.

The mission of the Great American Songbook Foundation, founded in 2007 by five-time Grammy Award nominee Michael Feinstein, is to inspire and educate by celebrating the Great American Songbook - the timeless standards of pop, jazz, Broadway and Hollywood. The Foundation preserves and elevates this rich legacy by curating physical artifacts of its creators, performers and publishers; offering programs for the public and research opportunities for scholars, historians and performers; providing educational opportunities and multidisciplinary curricula for student musicians, including the annual Songbook Academy summer intensive; overseeing the Songbook Hall of Fame; and operating a multimedia gallery for public exhibition of its collections. The Foundation is a Cultural Affiliate of the Los Angeles-based Grammy Museum.

CITY OF HOPE CELEBRITY SOFTBALL GAME Each year, during the week of CMA Music Festival in Nashville, City of Hope puts on a star studded softball game to help strike out cancer! Event proceeds benefit City of Hope's cancer research and treatment programs.

In 2018 the following celebrities played: Lauren Alaina • Naomi Judd • Tegan Marie • Drew & Jonathan Scott from HGTV's Property Brothers • Megan Alexander • Adam Craig • Jay Cutler • Brandi Cyrus • Charles Esten • Eddie Garcia • Trent Harmon • Lucas Hoge • Marc Mariani • Liz Rose • Ray Slater • Smithfield.

The CMA Music Festival takes place June 6-9 2019. The ball game will be played at First Tennessee Park in Nashville.

THE SUMMER PARTY presented by The Museum Council of the Museum of Fine Arts, Boston. The Summer Party is, inspired by Toulouse-Lautrec and the Stars of Paris! The Summer Party is held in the MFA's elegantly transformed Shapiro Family Courtyard with music, entertainment, cocktails, late night bites, and dancing all night long. There will also be bidding in the silent auction. Proceeds from the Summer Party provide crucial support for the Museum's exhibitions, community programs, and conservation initiatives.

A SPECTACULAR EVENING OF ENTERTAINMENT headlined by critically acclaimed singer-songwriter Rita Ora, this event will raise awareness and funds for Sentebale, the charity founded by Their Royal Highnesses The Duke of Sussex and Prince Seeiso Bereng Seeiso, to support children and young people affected by HIV and AIDS in Lesotho, Botswana and Malawi, as well as support the work of Historic Royal Palaces.

Hampton Court Palace, London, on June 11, 2019.

THE ANNUAL BIG SLICK CELEBRITY WEEKEND takes place June 7-8, 2019 in Kansas City, Missouri.

More Laughs. More Fun. More Good. Big Slick is an annual fundraising event hosted by some of Kansas City's most famous funny men and their friends.

Back in 2010, Rob Riggle called fellow Shawnee Mission graduates Paul Rudd and Jason Sudeikis with an idea. "Let's host a poker tournament to raise money for Children's Mercy." Without hesitation, they each agreed and immediately called upon their family and friends to help pull it off.

The first Big Slick Celebrity Weekend was born. And friends like Will Ferrell, Director Adam McKay, Bobby Cannavale, George Wendt and SNL Alum Will Forte helped raise over $120,000. Since then, the guys and other celebrity guests have raised more than $6 million through sponsorships, a live auction and an online fundraising campaign. Because the entire event is planned and supported by the volunteer efforts of the family, friends, and the help of Children's Mercy staff, Big Slick tries very hard to keep expenses to a minimum and dollars directly to the kids at a maximum.

In recent years, Rob, Paul and Jason invited Big Slick alumni and area natives Eric Stonestreet and David Koechner to join them as hosts.






SPREADING THE WORD


LAS VEGAS HEADLINER BARRY MANILOW will return to Broadway for a limited engagement at the Nederlander's Lunt-Fontanne Theatre with performances July 26 through August 18. Manilow first performed on Broadway in 1977, garnering a special Tony Award for the best-selling album Manilow on Broadway, followed by an eight-week run at the Gershwin Theater in 1989 and then a self-titled residency in 2013 at the St. James Theater.

Manilow performs his Greatest Hits Concert in Las Vegas June 6-8 and 13-15 at the Westgate. After Broadway, Manilow heads to Los Angeles and then London before returnoing to Las Vegas in September.

PROFESSOR SIMON ARMITAGE was appointed Poet Laureate by Queen Elizabeth II in a ceremony at Buckingham Palace last Wednesday. Her Majesty presented Armitage with the Gold Medal for Poetry. After meeting The Queen, Professor Armitage read his poem Evening.

The Medal is awarded for excellence in poetry - it was first instituted in 1933 by King George V, at the suggestion of the then Poet Laureate, John Masefield.

Armitage, 56, has lectured on creative writing at the University of Leeds, the University of Iowa, and was senior lecturer at Manchester Metropolitan University. He has made literary, history and travel programs for BBC Radio 3 and 4; and since 1992 he has written and presented a number of TV documentaries. From 2009-2012 he was Artist in Residence at London's South Bank, and in February 2011 he became Professor of Poetry at the University of Sheffield. In October 2017 he was appointed as the first Professor of Poetry at the University of Leeds.

JAZZ VOCALIST SLIM MAN was awarded Best Jazz Vocals at the Coachella Music Awards announced May 30, 2019. He officially received the award today, June 2, 2019 at the Hotel Zoso in downtown Palm Springs, CA. Paul Rodgers served as host. It's the fourth year in a row that Slim Man has taken home the honor.

THE OREGON SHAKESPEARE FESTIVAL (OSF) unveils its 2019 Green Show of free outdoor entertainment on June 7, coinciding with the official opening of the outdoor Allen Elizabethan Theatre. The Green Show season continues, four nights a week through September 28.

Cassie Fetty, community producer serves as curator for the Green Show. "We're also making the Green Show even greener by taking steps to reduce our carbon footprint and increasing accessibility to our performances through the use of livestreaming technology."

Kicking off the Green Show season on June 7 is Ashland Danceworks, a youth dance group specializing in hip hop, jazz and contemporary dance. Throughout the summer the series will feature music, dance, circus and theatre by artists new to the Courtyard Stage, such as Levity Circus Collective, DJ Prashant and the Jai Ho! Dance Troupe, and SURRIJA (Jane Lui of Cambodian Rock Band), as well as Green Show returning favorites such as Phoenix and Four Directions, Medford-based Ballet Folklórico Ritmo Alegre (a collaboration with Jarabe Mexicano) and Charya Burt Cambodian Dance.

THE THIRD ANNUAL CLADDAGH CIRCLE LUNCHEON Celebrating the Women of Irish Arts takes place Monday June 10, at The Metropolitan Club in New York City.

The event will honor "two incredible women of Irish theatre and film, Fionnula Flanagan and Aisling O'Sullivan, (currently starring in The Ferryman and King Lear on Broadway, respectively), in a room full of incredible talent and passion for Irish arts and culture."

Irish Arts Center Leading Ladies include:

Karena Albers, Georganne Aldrich Heller, Ambassador Elizabeth Bagley, Loretta Brennan Glucksman, Tessa Breslin, Robin Brinn, Kim Brizzolara, Tess Casey, Mary Coleman, Kristine Covillo Lynch, ?Norah Daly, Kate Devlin, Cathy Donnelly, Jeanne Donovan Fisher, Edwina Fitzmaurice, Andrea Haughian, Penny Jackson, Gina Maria Leonetti, Nessa Madden, ?Peggy McGrath, Doris Meyer, Ellen O'Brien Kelly, Bernadette O'Connor, Marianna O'Dwyer, Adele O'Grady Botticelli, Sharon Patrick, Mary Lou Quinlan, and Nerissa Radell.

For those who don't know, the Irish Claddagh symbol represents loyalty, friendship and love.

AMERICAN HIGH SCHOOL BANDS have flown to France to perform at the American Cemetery just off the beach in Normandy, France in ceremonies commemorating the 75th anniversary of D-Day when 9,000 allied troops were killed as they landed on the beaches of Normandy.

Amog the young musicians taking part are 172 students from Foothill High School in Henderson, Nevada who are members of the marching band, color guard, choir, two concert bands, and a jazz ensemble. Eighty chaperones are accompaning the group on the 11 day trip as they visit France and England performing at multiple locations along the way.

The Foothill High School musicians are among 17 other groups across the U.S. including bands from Burke High School in Morganton, NC; Heardon High School in Herndon, VA; and the Park City High School Marching Band from Park City, Utah. Florida State University's world-renowned Marching Chiefs will be the only collegiate band to participate in France's official D-Day Normandy.

The student musicians will perform A Hymn To The Fallen.

PROJECTIONS: FEMALE FILM DIRECTORS this four-part intensive course is dedicated to identifying psychoanalytic themes contained in films directed by women. Through psychoanalytic engagement, the classes will place a special focus on the feminine experience portrayed in stories told by women, and collectively discuss the ways in which cinema can evolve in order to more authentically depict female desire, fears and subjectivity.

This two-day conference offers to explore the complex links between psychoanalysis and translation across history, culture, politics and psychoanalytic theory and practice. It brings together a prestigious panel of clinicians and theoreticians of psychoanalysis who will share their clinical and theoretical insights into these key questions.

The class titles are: Unconscious, Identity, Eros.Thanatos and Psychopathology.

June 8-9, 2019 at the Freud Museum in London.

THEATRE COMMUNICATIONS GROUP (TCG) has announced "the launch of a new cohort in the Equity, Diversity & Inclusion (EDI) Institute. With renewed support from The Andrew W. Mellon Foundation, the Institute will work with Networks of Color to convene Theatres and People of Color for a two-year curriculum of personal analysis-building, organizational action-planning, and collective action for field-wide impact. The Institute is a core program of TCG's multi-year, six-point EDI Initiative to transform the national theatre field into a more equitable, inclusive, and diverse community."

EDI Institute Cohort Four includes:

Black Theatre Commons: David Mitchell, managing director and program manager, Arena Players; Meredith Suttles, steering committee member, Black Theatre Commons and Director of Development, TheaterWorksUSA

Black Theatre Network : Andre Harrington, president, Black Theatre Network; Gregory G. Williams, artistic director, New Venture Theatre

Black Vitality Commission: Jackie Alexander, artistic director, North Carolina Black Repertory Company/National Black Theatre Festival; Nicole Hodges Persley, artistic director, KC Melting Pot Theatre; Monica White Ndounou, associate professor of theatre, Dartmouth

Consortium of Asian American Theatres & Artists (CAATA): Andi Meyer, producing artistic director, Tradewind Arts; Victor Maog, artistic director, Second Generation and board president, CAATA; Leslie Ishii, stage director/arts educator/writer; founder/co-director, National Cultural Navigation Theatre Project; co-chair, steering committee/board member, CAATA

Latinx Theatre Commons: Alex Meda, artistic director, Teatro Luna; Adriana Gaviria, founding member, artistic producer, Solfest producer, Sol Project; Abigail Vega, producer, director, actor, Latinx Theatre Commons member

Native communities represented by: Ty Defoe, co-owner Indigenous Direction, performance artist, activist; writer Ryan Victor "Little Eagle" Pierce, founder and artistic director, Eagle Project; Randolph Reinholz, co-founder and producing artistic director, Native Voices at the Autry

MENA communities represented by: Andrea Assaf, artistic and executive director, Art2Action; Kate Moore Heaney, artistic producer, Noor Theatre; Torange Yeghiazarian, artistic director, Golden Thread Productions.

TCG partnered with Carmen Morgan, founder and director of artEquity, to launch the inaugural EDI Institute cohort at the 2013 TCG National Conference. TCG staff leadership was provided by Dafina McMillan, TCG's former director of communications & conferences. The first Institute cohort included: Alliance Theatre, California Shakespeare Theater, Cara Mía Theatre, Central Square Theater, Children's Theatre Company, Cleveland Play House, CROSSROADS, Dallas Children's Theater, Dallas Theater Center, Ensemble Studio Theatre, Jubilee Theatre, La Jolla Playhouse, The Lark, Magic Theatre, Oregon Shakespeare Festival, Penumbra Theatre Company, Portland Center Stage, The Public Theater, Steppenwolf Theatre Company, Tectonic Theater Project, The Theater Offensive, and TCG. The second Institute cohort included: ACT - A Contemporary Theatre, Bricolage Production Company, Center Theatre Group, Crowded Fire Theater Company, Denver Center for the Performing Arts, dog & pony dc, East West Players, Guthrie Theater, Marin Theatre Company, McCarter Theatre Center, Mu Performing Arts, New Native Theatre, People's Light, Ping Chong + Company, Shakespeare Theatre Company, Southern Rep Theatre, TeAda Productions, Teatro del Pueblo, and Two River Theater Company. The third cohort included: Actors Theatre of Louisville, American Shakespeare Center, Arkansas Repertory Theatre, Company One Theatre, Dorset Theatre Festival, Geva Theatre, Park Square Theatre, Playwrights' Center, The Playwrights' Realm, and Shotgun Players.

SUNDAY, JUNE 2 is National Bubba Day, and National Rocky Road Day. June 3 is Repeat Day (I said "Repeat Day") June 4 is Applesauce Cake Day, National Cheese Day, Hug Your Cat Day, and it figures, Old Maid's Day. June 5 is Hot Air Balloon Day and World Environment Day. June 6 is National Gardening Exercise Day so get out and exercise with your plants. It's also National Yo-Yo Day. June 7 is National Chocolate Ice Cream Day while June 8 is Best Friends Day and Name Your Poison Day.



E-Book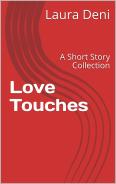 Soft back Book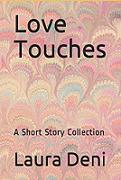 ANASTASIA the Broadway musical adaptation of the beloved 1997 animated feature film continues its 30-city American tour.

The production features an expanded score by the film's Oscar-nominated writers Lynn Ahrens and Stephen Flaherty, and an all-new book by Tony winner Terrence McNally.

Lila Coogan stars as Anya in the tour alongside Stephen Brower as Dmitry, Jason Michael Evans as Gleb, Joy Franz as Dowager Empress, Tari Kelly as Countess Lily, Edward Staudenmayer as Vlad, and Victoria Amelia Bingham as Little Anastasia.

Tony Award winner Darko Tresnjak directs. The creative team includes Alexander Dodge (set design), Linda Cho (costume design), Donald Holder (lighting design), Peter Hylenski (sound design), Aaron Rhyne (projection design), Charles LaPointe (hair/wig design), Thomas Murray (music supervision and direction), and Doug Besterman (orchestrations), with casting by Telsey + Company.

Performances June 4-9, 2019 at the Orpheum Theatre in Memphis, TN.

FIDDLER ON THE ROOF Music by Jerry Bock. Lyrics by Sheldon Harnick. Book by Joseph Stein.

Directed by Tony award winning Bartlett Sher.

Choreography by acclaimed Israeli choreographer Hofesh Shechter, based on the original staging by Jerome Robbins.

Bartlett Sher brings his fresh take on a beloved masterpiece to life as Fiddler on the Roof begins a North American tour. A wonderful cast and a lavish orchestra tell this heartwarming story of fathers and daughters, husbands and wives, and the timeless traditions that define faith and family. To love! To life!...

Featuring the Broadway classics Tradition: If I Were a Rich Man: Sunrise, Sunset: Matchmaker, Matchmaker and To Life.

Acclaimed Israeli actor and director Yehezkel Lazarov will star as Tevye. In addition to Lazarov, the touring cast of Fiddler on the Roof includes Maite Uzal as Golde, Jonathan Von Mering as Lazar Wolf, Carol Beaugard as Yente, Mel Weyn as Tzeitel, Ruthy Froch as Hodel, Natalie Powers as Chava, Danielle Allen as Sphintze, Emerson Glick as Bielke, Jesse Weil as Motel, Ryne Nardecchia as Perchick, Joshua Logan Alexander as Fyedka and Jeffrey Brooks as Constable.

The show's ensemble features Danny Arnold, Eric Berey, Nicholas Berke, Eloise Deluca, Derek Ege, David Ferguson, Olivia Gjurich, Michael Hegarty, Allegra Herman, Carolyn Keller, Paul Morland, Kelly Gabrielle Murphy, Jacob Nahor, Jack O'Brien, Maxwell Parr Perkins, Leah Platt, Lynda Senisi, Nick Siccone, Brian Silver and Britte Steele.

June 4-9, 2019 at The Smith Center in Las Vegas.

SCHOOL OF ROCK based on the film of the same name and features the original songs from the film School of Rock, with 14 new songs with music by Andrew Lloyd Webber, lyrics by Glenn Slater. Book by Julian Fellows.

Directed by Laurence Connor.

Choreography by JoAnn M Hunter.

This new musical follows Dewey Finn, a failed, wannabe rock star who decides to earn a few extra bucks by posing as a substitute teacher at a prestigious prep school. There he turns a class of straight-A students into a guitar-shredding, bass-slapping, mind-blowing rock band. While teaching these pint-sized prodigies what it means to truly rock, Dewey falls for the school's beautiful, but uptight headmistress, helping her rediscover the wild child within.

Featuring Merritt David Janes, Lexie Dorsett Sharp, Madison Micucci, Layne Roate, Sami Bray, Mystic Inscho, Grier Burke, Deidre Lang, Alyssa Emily Marvin, Cameron Trueblood, Theo Mitchell-Penner, and Leanne Parks.

Also featuring Natalia Bingham, Julian Brescia, John Campione, Patrick Clanton, Christopher De Angelis, Sammy Dell, Kristian Espiritu, Melanie Evans, Liam Fennecken, Bella Fraker, Brian Golub, Kara Haller, Elysia Jordan, Sinclair Mitchell, Jacob Moran, Arianna Pereira, Blake Ryan, Tim Shea, Jesse Sparks, Jonathon Timpanelli, Gabriella Uhl, Hernando Umana.

The creatives include: John Rigby music supervisor - Anna Louizos scenic and costume design - Natasha Katz lighting designer - Mick Potter sound design - Martyn Axe music director - Josh Marquette hair design - Larry Smiglewski production stage manager - David Ruttura associate director - Patrick O'Neill associate choreographer - Jeremy W. Foil associate scenic design - Talitha Fehr music coordinator - Stuart Andrews keyboard programmer - Lisa Zinni associate costume designer.

June 4-9, 2019 at the San Jose Center for the Performing Arts in San Jose, CA.

INDECENT from Pulitzer Prize winner Paula Vogel.

Directed by Tony award winner Rebecca Taichman.

Indecent follows the incredible true journey of a groundbreaking piece of theatre, Sholem Asch's God of Vengeance, and the passionate artists who risked their lives to perform it. Indecent is a celebration of art, a fierce indictment of censorship, and a gripping look at an explosive moment in theatrical history.

June 4 - July 7, 2019 at the Ahmanson in Los Angeles.

SKELETON CREW by Dominique Morisseau.

Rumor has it that Detroit's last export auto plant will soon close. Four factory workers navigate opposing agendas and shifting power dynamics in their attempt to survive. Who is looking out for themselves, and who is working for the good of the team? Skeleton Crew is the gripping final play in Motor City native Morisseau's prizewinning Detroit trilogy.

June 4-22 at Westport Playhouse in Westport, CT.

OKLAHOMA! by Rodgers & Hammerstein.

Directed by Charles Repole.

Choreographer is Mara Newbery Greer.

One of the greatest American Musicals, Rodgers and Hammerstein's Oklahoma returns to the North Shore Music Theatre for the first time in more than 25 years.

Cowboy Curly and farm girl Laurey are taking their sweet time falling in love. Can these stubborn romantics admit their feelings before it's too late? Passion, laughter and high-kicking choreography blossom in a land where the wind comes sweepin' down the plain. This legendary score including Oh, What a Beautiful Mornin'; The Surrey With the Fringe on Top; I Cain't Say No! and the rousing title tune, will put a smile on your face and make everything O-K!

June 4 – June 16, 2019 at North Shore Musical Theatre in Beverly, MA.

TUESDAYS WITH MORRIE by Jeffrey Hatcher and Mitch Albom. Based on the book by Mitch Albom.

The autobiographical story of Mitch Albom, an accomplished journalist driven solely by his career, and Morrie Schwartz, his former college professor. Sixteen years after graduation, Mitch happens to catch Morrie's appearance on a television news program and learns that his old professor is battling Lou Gehrig's Disease. Mitch is reunited with Morrie, and what starts as a simple visit turns into a weekly pilgrimage and a last class in the meaning of life.

June 6 - 9 and 12 - 16, 2019 at Endstation in Lynchburg, Virginia.

BITTER WHEAT written by Pulitzer Prize-winning author, director and playwright David Mamet, the new play is inspired by disgraced Hollywood producer Harvey Weinstein and described as 'funnier than The Iceman Cometh, more chaos than Richard III, and without all the stupid, so-called 'poetry'.

Weinstein has been accused by numerous women of rape or sexual assault and the allegations have led to not only the #MeToo movement but a closer look at Hollywood and it's murky underbelly. Weinstein denies any claims of non-consensual sex and has described many allegations against him as "patently false". John Malkovich plays Barney Fein, a depraved studio head, who preys on the young talent he lures into his sphere of influence with promises of stardom and threats of recrimination.

The cast also includes Doon Mackichan as Barney's assistant Sondra and Ioanna Kimbook) as Yung Kim Li.

The play will have its world premiere at the Garrick Theatre, London beginning June 7, 2019.

GODSPELL bok by John Michael Tebelak, Music & Lyrics by Stephen Schwartz Directed by Playhouse Artistic Director, Jacqui Hubbard.

Musical direction by Michael M. Morris.

The cast features Sam Sherwood* as Jesus, Carson Higgins as Judas, Sam Given, Morgan Morse and Lilly Tobin, with Jerica Exum, Kedrick Falk, Kaileah Hankerson, Gabriella Saramago, and Josh Walker.

Loosely based on the Gospel of St. Matthew, Godspell is a delightful romp, full of humor and love and glorious music, with several classics ("Day by Day" was actually a Billboard hit in 1972). This upbeat retelling of biblical parables is punctuated and amplified by a simple, melodic score by Stephen Schwartz. Director Jacqui Hubbard said, "It is one of the most significant off- Broadway musicals written by one of the most significant writers of musical theatre today. The themes are timeless and the piece is as relevant, if not more relevant today as it was 47 years ago. Because of its energy and broad appeal it crosses generational lines and children both young and old love the music and the story. It is a big part of the Playhouse mission to be a theatre for all people and Godspell helps spread the word"

Choreographed by Todd L. Underwood, set design by Martin Marchitto, costumes by Cully Long and lighting design by Marcus Abbott.

On stage through June 16 at the Ivoryton Playhouse in Ivoryton, CT.



E-Book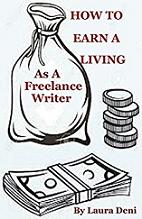 Soft back Book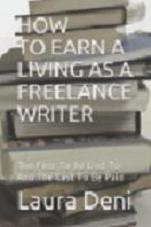 This is not your typical, totally boring textbook.

In the pages of How To Earn A Living As A Freelance Writer (the first to be lied to and the last to be paid) you'll find sex, celebrities, violence, threats, unethical editors, scummy managers and lawyers, treacherous press agents, sex discrimination; as well as a how-to for earning money by writing down words.





WHO'S WHERE




FLEETWOOD MAC are in the spotlight Thursday, June 6, at Waldbühne, Berlin, Germany. Saturday's stop is at the Pinkpop Festival 2019 in Megaland, Landgraaf, Netherlands for a three night gig.

WEIRD AL YANKOVICand his Strings Attached tour - backed by a full symphony orchestra - performing both hits and classics along. As expected, Al will bring his usual epic production, with costumes, props and a video wall. On Wednesday, June 5, the tour stops in Clearwater, FL at Ruth Eckerd Hall. Saturday's romp is in Ft. Lauderdale, FL at Broward Center for Performing Arts. Saturday's stop is in Melbourne, FL at Maxwell C. King Center for Performing Arts. Next Sunday, June 9, the fun is in - St. Augusitne, FL at St. Augustine Amphitheatre.

ROD STEWART with Johnny Mac performs Tuesday, June 4, 2019 at the MK Dons Stadium, Milton Keynes, UK, On Friday the show is at Troon Concert Hall, Troon, UK. Saturday's gig is at the Molineux Stadium, Wolverhampton, UK.

JON BON JOVI star at the Tele2 Arena in Stockholm, Sweden on June 5. On June 8 he can be enjoyed at the Viking Stadium at Stavanger, Norway.

HUGH JACKMAN backed by an orchestra and dancers continues his first world tour by closing out his European leg as well as a two night stand at The 02 Arena in London on Monday, June 3.

DIANA ROSS returns to Las Vegas for performances June 5, 7, 8, 12, 14 & 15 at the Encore Theater, Wynn Resorts.


















Next Column: June 9, 2019
Copyright: June 2, 2019 All Rights Reserved. Reviews, Interviews, Commentary, Photographs or Graphics from any Broadway To Vegas (TM) columns may not be published, broadcast, rewritten, utilized as leads, or used in any manner without permission, compensation and/or credit.
Link to Main Page
---
Laura Deni



For the snail mail address, please E-mail your request.
CLICK HERE FOR COMMENT SECTION