! >
Broadway To Vegas
  
  REVIEWS INTERVIEWS COMMENTARY NEWS

| | |
| --- | --- |
| | |
AMERICAN SON BROADWAY SHOW REVIEW - - GRAMMY WINNER LENDS VOICE AGAINST TRAFFICKING - - CLINT BLACK'S LOOKING FOR CHRISTMAS - - DOWNTON ABBEY: THE EXHIBITION IN FLORIDA - - INFINITY CRYSTAL - - MUSICAL HELLO GIRLS HONORS THOSE WORLD WAR I OPERATORS - - THE 40TH ANNUAL COPENHAGEN IRISH FESTIVAL - - GHANA FASHION DESIGNERS STAGE A ROYAL FASHION SHOW - - DONATE . . . Scroll Down





Copyright: November 11, 2018
By: Laura Deni
CLICK HERE FOR COMMENT SECTION


KERRY WASHINGTON DOMINATES AMERICAN SON
Kerry Washington, Steven Pasquale and Jeremy Jordan in American Son. Photo: Peter Cunningham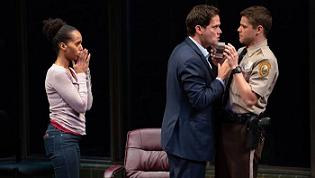 It was a dark and stormy night.

You know that because of an excellent special effect of rain pouring outside the large windows of the police precinct waiting room. Lightning flashes intensify the situation in an effective set by Derek McLane, lighting by Peter Kaczorowski and Peter Fitzgerald's dramatic sound design providing the rain and lightning with their own vocabulary.

American Son - not to be confused with the 2008 movie - is directed by Kenny Leon, who does the best his can given what he has to work with. It's mounted at the Booth Theatre in New York City until January 27, 2019.

Although it's not disclosed until later, once again the police have shot to death an unarmed young bi-racial man who looks more black than white. It's the middle of the night and, despite the fact of 24-hour instant news, the department stalls for time until the press office can formulate an announcement that will cover up as much as possible while casting the police in the best possible light.

It's a set of circumstances - death by cop - all too frequently occurring. Rather than attempting to add an emotional depth or balance as to what has forced police officers to become wary and trigger-happy the script throws in every possible racial issue and then, using a clichéd soaked broad brush, skims over serious, multi-layered social issues.

In addition to common sense and good reasoning - missing are the press. The Fourth Estaters have long followed police scanners. Frequently, the press arrives on the scene only a finger count of minutes after any incident. In this age of smart phones and instant communication, if there is a police incident - the internet is going to be one of the first responders.

Author Christopher Demos-Brown, who is white, means well but tries too hard. Too many social issues are thrown in without significant character development. The story line also has to be plausible. The age of the stage providing insight and information regarding current events began to end with 24 hour television news and came to a screeching halt with the advent of the computer age. The reason social issue classics such as Death of a Salesman or A Raisin in the Sun remain both important and popular is because of simple, easily understood premises and sensitive and complete character development.

In fact, the director of this play, Kenny Leon, won a Tony for directing a revival of A Raisin in the Sun.

The script is peppered with incredulous statements and circumstances.

A reason to sit through the show is the acting. In particular - Kerry Washington. She delivers a screaming, high octane, intense, unrelenting performance which will no doubt earn her several theatrical award nominations.

The bizarre and not realistic, multi-layered story line centers around a black woman Ph.D. psych professor Kendra Connor (Kerry Washington) who has panicked and become hysterically unglued. She can't reach her 18-year-old son Jamal. He doesn't answer her phone calls or texts. Instead of telephoning his friends or hangouts or even hospitals, a lawyer, newspaper, or even her own colleagues or friends, this jean and sloppy shirt wearing black woman ventures out alone, in the middle of a storm, to a police station inquiring what has happened to her son. Why didn't she call the non emergency police number or the station before going there?

As is routine in all police departments, she isn't permitted to file a missing person's report because it's only been a few hours since she last saw her son. Technically, he isn't 'missing.'

Besides he's technically an adult, so she is even more limited with her options.

Rookie police officer, Paul Larkin (Jeremy Jordan) who eats donuts, asks by the book questions skewed by her being black. Does her son have street names - gold teeth?

In directing her to a water fountain he mentions that the police station has two water fountains because the building predates desegregation.

This play is classified as a serious drama, not a farce, although at times one wonders.

Kendra is still legally married to a white man Scott (Steven Pasquale). Four months ago he left her for his white mistress.

In a desperate effort to glean more information about their son Kendra has called her estranged husband and asked him to join her at the police station. He reluctantly complies. He refers to his son as "J" because he wanted him named something less black like, Aidan. He doesn't immediately comprehend any sense of urgency causing him to become even more annoyed with his estranged wife.

You get the feeling that they not only don't like each other - they no longer like each other's race. He blames her for wanting "J" to be more black while he prefers a lighter version.

She injects race into absolutely everything and jumps at any chance to throw in a comment about Black Equality.

Kendra a Ph.D. psych professor and Scott, a suit wearing FBI agent, have been married for presumably over 18 years and produced this one 18-year old, bi-racial son. Both parents appear to be clueless in parenting skills. They also don't exhibit appropriate reactionary responses - either verbal or physical - expected from an experienced psych professor and an FBI agent who stands with his legs spread to show that he wears his badge on his belt.

The rookie cop on duty discloses that there was a late night traffic stop involving three black teenagers and their son's car has been logged in as part of that traffic stop; but specific details aren't currently available.

Her 'missing' son Jamal had no trouble excelling A.P. physics at an elite, expensive private school, and has been accepted into West Point. For his birthday his father gave him a hot, silver, new Lexus - the one he was driving when he left home. His best buds are black boys who dress like they are in 'da hood.'

Not an appropriate gift. Nobody going to West Point needs a car.

Frequently, there are story inconsistencies.

It's explained that instances of race related police brutality have resulted in Jamal experiencing "an awakening." The six-foot, two-inch black looking Jamal, who was raised to think and act white, now has corn rows. He began dressing more 'black' and his attitude could be perceived as threatening to whites. Having gone to expensive schools with whites as classmates, he suddenly has black friends who act like they are striving for lengthy police records. There is a bumper sticker on his car which blares a dangerous double meaning - thanks to the font size.

"SHOOT COPS with your phone whenever they make a bust."

"SHOOT COPS" is enormous. The rest is of a font size which requires a magnifying glass to be readable.

Kendra blames her estranged husband for everything and attempts to defend her son. She argues that "shooting" cops with their phone camera is the only verification protection available to blacks.

The misleading bumper sticker is so off the wall that it almost defies rationalization. Your race, religion or dress is irrelevant. If you drive around with a smart-alack bumper sticker suggesting that cops should be shot with anything, you are wearing a bull's eye on your back. Going to West Point? I don't think so. That school would have found out and instantly withdrawn the admission.

Ph.D. psych professor Kendra likes to opine about her nightmares that her son will be stopped by the cops. If that's the case then why did she shut her eyes to the hostility in that bumper sticker and permit it to stay in place? Unless they are from a career military family background, children of privilege generally don't apply to military academies. However, if pampered Jamal had serving his country as his goal, then he wouldn't have suddenly slapped on that type of a bumper sticker. In fact, that's the kind of a statement making gesture than can get you investigated by the FBI - or shot by the police.

Well educated Kendra's approach in talking to the police is to be hostile, argumentative, annoying, volatile and hysterical - except for the times she is vapid.

When the police ask Kendra to provide them with a description of her son she actually answers: "Jamal's sign is Taurus. With Virgo rising . . . . He's bashful and looks away when he smiles. He plays the guitar … And he's afraid of clowns …" To the credit of actress Washington she actually manages to say those words without causing the audience to burst out in laughter.

At a different point in the play, referring to the rain and lightning she comments that, as a young boy, Jamal would tell her: "Don't cry Mama... it's just God takin' pictures of the rain."

No, that's too well thought out for a small child. That's what parents would tell their frightened young children, right along with; "The angels are bowling."

At least Kendra didn't recite Little Black Sambo.

Scott is a tad bit more effective in obtaining information because his FBI attitude isn't as confrontational.

Even if "J" has been arrested Scott reasons it would have been his own fault for behaving "too black."

"The last few times he's stayed at my place, he's looked like a goddamned gangster," Scott complains.

Making the plot even more non-palatable is how the police respond to Kendra's annoying, hostile and arrogant attitude. As difficult as she is, she isn't a "person of interest" or somebody charged with a crime. Those types sometimes are bullied.

She's a distraught black mother who is just positive that something awful has happened to her son and wants answers. Instead of comforting her she is insulted and taunted which only acerbates her outbursts, which again contradict her educational level.

At one point the police describe her as a "totally out of control" "bitch" who "went from zero to ghetto in like … nothing flat"

Eventually a police dashcam video of a traffic stop is leaked online. Kendra and Scott believe Jamal is dead.

Scott loses it with the police officers and gets himself arrested - which wouldn't be the way it would go down in real life.

As a member of the FBI he would be cognizant of police department procedures as well as having the ability to access information that wouldn't necessarily be readily available to the ordinary citizen. The possibility that an FBI agent would be stonewalled and then lose control and find himself under arrest at a police department is out of the box remote.

When Scott comes back into the room from being booked and apparently released, Kendra turns to him and demands: "The first time we ever met. Why did you walk up to me?"

This is the spot in the play where Kendra and Scott, who have exhibited few hints that they loved each other, make it more apparent that their real connection was a mutual love for bourbon Manhattans, Thelonious Monk and sex.

Eventually liaison officer, Lt. John Stokes (Eugene Lee), a veteran of the force who also happens to be black arrives. He is intelligent and scene stealing.

The play abruptly ends with a heart wrenching sob.

While the play is never boring, I'm not positive that a white audience member will leave the theater more understanding of, or sympathetic to, racial issues facing the black community. In fact, there is a possibility it may have just the opposite effect.






E-Book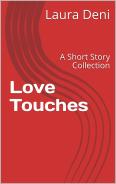 Soft back Book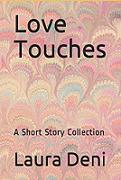 Broadway To Vegas is supported through advertising and donations. Priority consideration is given to interview suggestions, news, press releases, etc from paid supporters. However, no paid supporters control, alter, edit, or in any way manipulate the content of this site. Your donation is appreciated. We accept PAYPAL. Thank you for your interest.



E-Book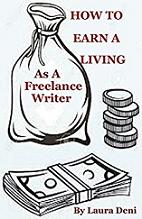 Soft back Book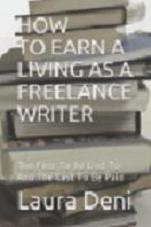 This is not your typical, totally boring textbook.

In the pages of How To Earn A Living As A Freelance Writer (the first to be lied to and the last to be paid) you'll find sex, celebrities, violence, threats, unethical editors, scummy managers and lawyers, treacherous press agents, sex discrimination; as well as a how-to for earning money by writing down words.





ART AND ABOUT


INFINITY CRYSTAL

Infinity Crystal by Klip Collective.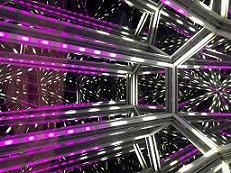 by Klip Collective. Infinity Crystal is an infinity mirror sculpture that uses form, light, and mirrors to create the illusion of infinity. During the day, the mirrors reflect the landscape around the sculpture, but at night, Infinity Crystal transforms with light, color, and movement. This unique animated neon light technology uses smart LEDs to create dynamic patterns and movement with digital video. Projections on the canopy of trees above Infinity Crystal combine with ambient sounds to create another dimension of interaction.

Klip Collective creates light and sound experiences under the creative direction of visual artist, Ricardo Rivera. A pioneer of video projection mapping, Rivera has earned a United States patent for his technological breakthroughs in the medium. Since starting Klip Collective in 2003, his work has been featured multiple times at the Sundance Film Festival, including the creation of the pre-film bumper in 2014. Rivera earned a Creative Capital grant in 2015 for Vacant America, a meditative visual reinterpretation of found objects, oral histories, and residual memories from shuttered spaces.

On display through November 18, 2018 as part of the Canal Convergence Water, Light, Art Show in Scottsdale, Arizona.

DOWNTON ABBEY: THE EXHIBITION has opened at City Place in West Palm Beach, Florida - the only Florida tour stop on the exhibition's national tour.

Based on the beloved television show, Downton Abbey: The Exhibition transports you to post-Edwardian England, where the characters and the iconic house come to life. You'll be immersed in the fascinating social history, culture, and some of the most memorable moments from the show's six-season run.

Most guests will spend between 60 and 90 minutes exploring the exhibition. Guests are welcome to stay for as long or as little as they would like during hours of operation.

Open 7 days a week.






E-Book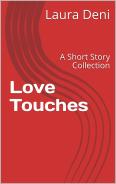 Soft back Book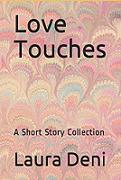 SWEET CHARITY


GRAMMY WINNER LENDS VOICE AGAINST TRAFFICKING Tanvi Shah the singer of the hit track Jai Ho from the Oscar-winning movie Slumdog Millionaire has been announced as one of the faces and voices of the global campaign against illegal organ trade, as first announced by Freedom United.

She'll lend her voice to a new song highlighting the dangers of human trafficking and organ harvesting. The Grammy-award winning Indian singer will team up with Dubai-based firm, StratGurus, to produce the song will the theme "Humans are not for sale" and is due to be out before Christmas. Shah and StratGurus are also in the pre-production stages of a movie about human trafficking for organ harvesting.

The song was written by Shah and Dr Tabassum Khan, a physician and chairman of Stratsguru group of companies. The upcoming film, titled 24 Hours will begin shooting in 2019 in Dubai, London, and Pakistan.

Human trafficking is most prevalent in the Asia Pacific region, affecting an estimated 11.7 million victims. Experts say that traffickers earn upwards of $51.8 billion in profits from the illegal organ trade alone.

Tanvi Shah is the first Indian woman to win a Grammy. She has sung in Tamil, Hindi and Telugu and also sings in Spanish, Arabic, Portuguese and other Latin languages.

THE ELTON JOHN AIDS FOUNDATION (EJAF) on Monday, November 5, 2018 raised $3.9 million at its 2018 annual New York Fall Gala to support HIV/AIDS prevention, treatment, supporting services, and advocacy programs across the globe. American Airlines, BVLGARI, Robert K. Kraft, the Leonard and Judy Lauder Fund, and Patricia Hearst served as Presenting Sponsors of the benefit. The star-studded evening was held at Cipriani 42nd Street in New York City.

CBS This Morning co-anchor and journalist Gayle King hosted the event. Bryan Stevenson, Founder and Executive Director of the Equal Justice Initiative and the new National Memorial for Peace and Justice in Montgomery, Alabama, was the guest speaker. The evening closed with a special concert performance by multi-Grammy Award winner Sheryl Crow.




E-Book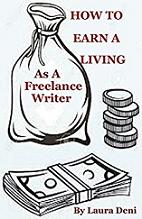 Soft back Book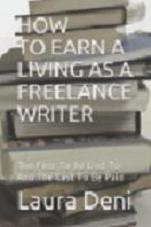 This is not your typical, totally boring textbook.

In the pages of How To Earn A Living As A Freelance Writer (the first to be lied to and the last to be paid) you'll find sex, celebrities, violence, threats, unethical editors, scummy managers and lawyers, treacherous press agents, sex discrimination; as well as a how-to for earning money by writing down words.





GHANA
FASHION DESIGNERS STAGE A ROYAL FASHION SHOW



Two models showcase colorful dresses boasting Ghana designs. Photo: Clarence House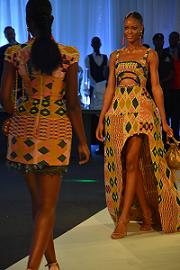 Have you ever wondered about the role of Ghana in the world of fashion? Did you know that Ghana has produced famed designers who influence the world of fashion? Probably not.

They do and last week Edward Enninful O.B.E., Editor in Chief of British Vogue, introduced a fashion show specifically designed to showcase Ghana's world-leading role in fashion.

Following dinner at Jubilee House in Accra, the official residence of the President of Ghana, Enninful spoke to a room full of commonwealth dignitaries as part of Prince Charles, the Prince of Wales and Camilla, the Duchess of Cornwall's four day tour.

Fashion conscious Camilla looked absolutely elegant is a shell pink Anna Valentine evening gown which she accented with a diamond pendant and earrings.

Before the fashion parade Enninful stated: "Growing up in the United Kingdom, my Ghanaian parents instilled strong values in my five siblings and me: family, education and work ethic. My British and African upbringing shaped who I am today and how I view tomorrow. Tomorrow is a world where opportunities are not defined by the colour of your skin, by your religion, by your age, not defined by your economic background or your gender.

"British Vogue will always shine a spotlight on Africa and its vibrant people, cities and world class designers. Africa's colours and vibrant culture will be celebrated within our pages and together we will promote our shared values to the rest of the world."



A model wearing a bridal gown with a long shear veil captures color from the lights. Photo: Clarence House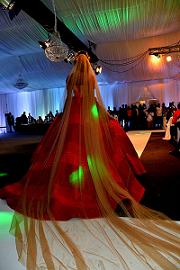 He then introduced global designers who showcased designs from the collections of: Ozwald Boateng OBE an English fashion designer of Ghanaian descent, known for his trademark twist on classic British tailoring who launched his first women's wear collection earlier this year. Last month it was announced that he will be designing a new collection for British Airway's 32,000 employees who wear a uniform as part of their role. Boateng started his career in fashion in 1986 and became the first tailor to host a catwalk show at Paris Fashion Week.

Also on the runway for the royal fashion show were designers Christie Brown a Ghanaian based luxury woman's fashion brand; and British menswear fashion designer, director and photographer of Ghanaian descent Adrien Sauvage.

Also highlighted were three local Ghanaian designers: Duaba Serwa a growing fashion brand that incorporates a mixture of innovative intricate details, textures, structure and new types of volumes; Pistis a luxury African fashion label located in Ghana, founded by Sumaiya and Kabutey Dzietror; and Kwaku Bediako an alumni of the infamous Vogue Style School of Fashion and Design. Their exquisite creations range from elaborately designed elegant gowns with clean cuts and fine structures to funky pieces for the funkified.

Models included Ghanaian descent Adwoa Aboah, 26, a rare British top model who is also a feminist and activist founder of the feminist website Gurls Talk. She is the face of Burberry's new vintage ads.

Many of the looks featured traditional Kente fabrics.

Afterwards Prince Charles and Duchess Camilla had a chance to chat with Enninful and some of the designers.


SPREADING THE WORD


THIRD ANNUAL BROADWAY UNDER THE STARS makes it possible to the best of Broadway musicals without spending a penny.

Broadway Under the Stars is a five-week holiday series kicking off November 12 at The Shops at Columbus Circle in New York City. This year's series features select cast members from Broadway musicals who'll perform against the backdrop of 12 massive illuminated fiber-optic stars hanging from a 100-foot-high ceiling.

Hosted by Broadway actor George Psomas, the casts of the following shows will perform songs from the given musicals for approximately 20 minutes each:

November 12 – School of Rock, Kinky Boots, Anastasia, Be More Chill

November 19 – Ruben & Clay's Christmas Show, Head Over Heels, The Band's Visit, Beautiful: The Carole King Musical

November 26 – The Phantom of the Opera, Chicago, Waitress

December 3 – The Prom, Dear Evan Hansen

December 10 – Mean Girls, Wicked

Perfect for all ages. It's all free and there is no need to make a reservations.

Of course The Shops at Columbus Circle hope that patrons will "Hum a tune and linger afterward for drinks or dinner — and of course, a little holiday shopping inspired by Broadway's top musicals."

NPR PRESENTS: AUDIE CORNISH AND VIOLA DAVIS LIVE AT 92Y takes place Tuesday, November 13 at 92Y in New York City.

Join NPR's Audie Cornish, host of All Things Considered, as she sits down with creatives for intimate, long-form conversations about their projects and process, how they stay inspired, and what it means to be creating work in conversation with American culture in 2018. Live from 92Y, Audie will chat with Viola Davis, the first black actress to win Tony, Oscar and Emmy awards. Davis currently starts in the ABC series How to Get Away with Murder and is well known for her roles in a wide range of films and TV series, including The Help, Doubt, Ender's Game, United States of Tara, and more. This fall, she stars in Widows, a modern-day thriller from Academy Award-winning director Steve McQueen and co-writer and bestselling author Gillian Flynn.

L.A. THEATRE WORKS records four performances of Sisters Matsumoto written by Philip Kan Gotanda. Directed by Tim Dang. Starring Keiko Agena, June Angela, Kurt Kanazawa, Suzy Nakamura, Greg Watanabe, and Ryun Yu.

Set in Stockton, California in 1946, Philip Kan Gotanda's acclaimed play about a Japanese-American family returning home after time in an Arkansas internment camp during World War II takes on renewed resonance as current government policies and rhetoric continue to inflame anti-immigrant sentiment.

A panel discussion led by playwright Philip Kan Gotanda, whose family counted themselves among the 120,000 Japanese-Americans forced into government internment camps during WWII, and renowned actor/activist George Takei, who lived in an internment camp as a child for the duration of the war, will follow the 3 p.m. performance on Saturday, November 17, 2018.

Each of the four performances at UCLA's state-of-the-art James Bridges Theater will be recorded live in front of an audience for future radio broadcast, distribution on CD, digital download and online streaming. L.A. Theatre Works' syndicated radio theater series broadcasts weekly on public radio stations across the U.S.; can be heard daily in China and around the world on the Radio Beijing Network; can be downloaded as a podcast via iTunes and NPR One; and can be streamed on demand.

Four recorded performances Friday, November 16 - 18 at the James Bridges Theater, UCLA School of Theater, Film and Television in Los Angeles, CA.

PATHWAYS: NEW WORKS IN DEVELOPMENT a night of exciting new works by four Milk Crate Theatre Pathways developing artists, Margaret Baldwin, Owen Gill, John McDonnell and Pauline Trenerry who have been working with professional artist mentors since May 2018 to create their own new works; ranging from comedy theatre to drama for the screen. Through this guided program, these emerging artists have had the opportunity to develop their own creative practices and build their artistic voices.

The Milk Crate Theatre Developing Artists Program is a professional development opportunity for Milk Crate Theatre participants who have been involved in our programs for a number of years and are ready to pursue further levels of challenge.

Friday, November 16, 2018 at Australian Technology Park Eveleigh NSW, Australia.

THE 40th ANNUAL COPENHAGEN IRISH FESTIVAL took place last week at the Kulturstationen Vanløse.

Irish in Denmark? Bet your shamrock on it.

The line-up consisted of both new and established performers including four of the best singers and bands on Ireland's current music scene who, over the past three decades, "have enriched traditional Irish music with their talents, interpretations and songwriting."

The band Dervish, had Cathy Jordan on the mic, and the 13-studio-album band Altan were contrasted by solo performances from Karan Casey, (who spent three years living in New York) famous for her work in The Seamaiden: The Celtic Musical, as well as the award-winning Cara Dillon.

In addition to the music acts, the Irish Festival also offered coffee afternoons and free film screenings The Yellow Bittern about Liam Clancy and "Natural Grace about Martin Hayes as well as a chance for both amateur and professional musicians to join open jam sessions at the Irish Festival Café.

And those willing to learn the Irish jig had a ball at the Irish Dance Ball - known as 'céilí' in Gaelic - where the Dark Green School of Irish together with the Copenhagen Irish Set Dancers offered instruction.





IN THE COURTS


SPORTS BROADCASTER FOR NBC AFFILIATE KSNV-TV IN LAS VEGAS 50-year-old Randy Howe, who joined the station in 2008, was arrested Tuesday, November 6, 2018 on charges of open gross lewdness and one count of indecent exposure, and booked into the Las Vegas Detention Center.

Howe had allegedly been masturbating at the time, but claimed when officers arrived that he was scratching an itch.

According to the police report released Wednesday, November 7, 2018 Howe was seen walking around exposing himself and was allegedly seen pleasuring himself in front of a slot machine.

One employee told police Howe appeared to do something similar the week before.

He was released on $4,000 bail and is expected in court on Tuesday, November 12, 2018.

The television station issued a statement from General Manager Larry Strumwasser, "We take the charges extremely seriously and we are investigating the incident ourselves. Other than that, we don't report on personnel matters."

Howe previously worked for news station KOTA in South Dakota.

DOROTHY BRUNS the woman charged with fatally running over two toddlers last March 5 and causing the Tony Award winning Broadway actress to lose her unborn daughter committed suicide Tuesday, November 7, 2018 law enforcement officials announced.

Bruns, 44, was found in her Staten Island home by a friend. Bottles of prescription pills and a suicide note were found nearby. She was pronounced dead on the scene by emergency medical responders.

She had previously been ticketed for driving through red lights; ignored instructions by doctors not to drive and got behind the wheel on March 5 and ran through a Park Slope intersection, killing Joshua Lew, 1, and Abigail Blumenstein, 4.

Both of the mothers, seven months pregnant Ruthie Ann Miles and Joshua's mother and Miles' best friend Lauren Lew were also injured and hospitalized.

Tony-winning star Miles spent the next two months hospitalized but lost her near-term baby girl that she had been expecting with husband Jonathan Blumenstein. They had named the baby Sophie Rosemary Wong Blumenstein.

Bruns faced up to 15 years behind bars at trial on charges of manslaughter, criminally negligent homicide, reckless endangerment, assault and reckless driving. She was freed on $75,000 bond in September. During her last court appearance on October 3, she turned down an offer of 5 to 15 years in jail on the manslaughter charges. She was due back in court November 20.



E-Book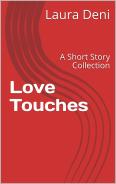 Soft back Book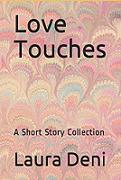 ACTRESS SARAH GORDY

Prince William pins the MBE on Sally Harper. Photo: Kensington Palace.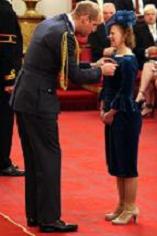 who went to middle school in Texas - starred in Call The Midwife as Sally Harper and Lady Pamela Holland in Upstairs, Downstairs became the first woman with Down's syndrome to receive an MBE when Prince William pinned the award on her during a ceremony at Buckingham Palace.

Dressed in a beautiful teal velvet dress with matching hat, she received the MBE for services to the arts and people with disabilities including her charity work as an ambassador for Mencap, a UK charity for people with a learning disability.

She brought her parents and sister to the ceremony. Afterwards she remarked: "I've worked really hard in what I believe in. I'd like to inspire others and empower others to believe in themselves, especially people with Down's syndrome. The world is their oyster."

Born in London to a British mother and American father, she has lived in both England and America, attending middle school in Houston, Texas. The family returned to the UK when Gordy was 16 years old. They moved to Lewes, East Sussex, where she attended Sussex Downs College and became increasingly involved in acting.

In Call The Midwife she played a young woman with Down's syndrome who became pregnant from her relationship with Jacob Milligan, a young man with cerebral palsy, played by Colin Young. Written by series creator, Heidi Thomas, the episode highlighted the treatment of people with physical and intellectual disabilities in British society in the late 1950s.

Gordy broke new ground in 2014 by playing a central character without a disability in the play Crocodiles at Manchester's Royal Exchange Theatre. Her stage work also includes: appearing in Once We were Mothers by Lisa Evans for the New Vic, Newcastle under Lyme, and in its second production at The Orange Tree Theatre, Richmond. She co-starred in the two-person play Into the Blue at The Arcola Theatre, London. She played the leading role in a touring theatre production, Seize the Day, with Hijinx Theatre, and has also toured with The Theatre Centre and Kazzum Theatre.

During last week's event Prince William bestowed a damehood on Emma Thompson for her services to drama.

Later she told the press that her comments were a bit cheeky.

"I said, 'I can't kiss you, can I?'

"And he said, 'No don't'!

The famed actress wass accompanied to the ceremony by her husband of 15-years Greg Wise and their two children; Gaia, 18, and son, Tindyebwa Agaba Wise, a Rwandan orphan they informally adopted in 2003 when he was 14.

Wearing a Fawcett Society Equal Pay badge she told the press: "I'm very outspoken, politically, I'm a card-carrying feminist, human rights advocate . . ." She said she intends to use her damehood to "bring attention to children going hungry in the school holidays, known as holiday hunger."

THR LATIN RECORDING ACADEMY has announced the four honorees that will be celebrated at the 2018 Leading Ladies of Entertainment luncheon, a platform which honors and recognizes professional women within the arts and entertainment industries who have made significant and indelible impressions and contributions to their fields.

The 2018 Leading Ladies of Entertainment honorees are

Rebbeca Gomez (Becky G), Award-winning singer, songwriter, and actress

Cynthia Hudson, Senior Vice President and General Manager, CNN en Español and Hispanic Strategy for CNN/U.S.

Delia Orjuela, Vice President, Creative—Latin Music, BMI

Pamela Silva Conde, Six-time Emmy winning journalist and Co-anchor of Univision's Primer Impacto

The private, invitation-only event will be held at Estiatorio Milos at The Cosmopolitan on Tuesday, November 13 in Las Vegas. Acclaimed anchor, producer, and writer Gloria Calzada, who holds the title of being the first VJ in Latin American music, will serve as host.

A portion of the proceeds generated from this event will go towards the Latin Grammy Cultural Foundation, which has subsidized scholarships for young women interested in studying Latin music at some of the best universities.

THE PRESIDENTIAL MEDAL OF FREEDOM the nation's highest honor for a civilian will be presented by President Donald Trump to:

Las Vegas based Dr. Miriam Adelson, who is also the wife of casino magnate Sheldon Adelson.

Former Dallas Cowboys quarterback Roger Staubach.

Orrin Hatch, who is retiring after more than 41 years in the U.S. Senate.

Alan Page, who began a legal career after leaving the NFL.

Posthumous recognition medals will be bestowed upon Elvis Presley, Babe Ruth and the late Supreme Court Justice Antonin Scalia.



THE HELLO GIRLS

Hello Girls at work during World War I. Photo: archive.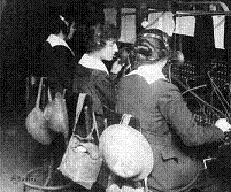 Music and lyrics by Peter Mills. Book by Peter Mills and Cara Reichel.

Directed by Cara Reichel.

Choreographed by Christine O'Grady.

Music Directed by Ben Moss

With Ellie Fishman, Arlo Hill, Chanel Karimkhani, Andrew Mayer, Matthew McGloin, Ben Moss, Lili Thomas, Skyler Volpe, Cathryn Wake, and Scott Wakefield.

This musical comedy pays tribute to the intrepid heroines who served as bilingual telephone operators on the front lines, helping turn the tide of World War I. They then returned home to fight a decades-long battle for equality and recognition, paving the way for future generations. The Hello Girls celebrates the centennial of these groundbreaking women.

As researched by Clement Thiery and translated from the French by Alexander Uff, the history of the Hello Girls is fascinating: Some information was provided by France-Amerique.

The first women recruited by the U.S. Army were equipped with helmets and gasmasks just like their male counterparts, but they were armed with telephones. Some 223 French-speaking American women served as switchboard operators during World War I. Nicknamed the "Hello Girls," they acted as a link between the front line and the rear guard and between French and American units.

Although the telephone had only recently been invented, it was the leading means of communication on the WWI battlefield. The telegraph couldn't carry voices and the first radio transmitters were too bulky. The field telephone didn't require a battery and could be plugged in anywhere. Between its headquarters in Chaumont and the 8,000 receivers located on the front, the U.S. Army laid down more than 22,600 miles of telephone cables.

The armed forces needed switchboard operators in the field for connecting calls. But General Pershing, head of the American Expeditionary Forces in Europe, refused to employ French people. Very few of them spoke English, and connecting a call took almost a whole minute compared with 12 second for an experienced American operator. On November 8, 1917, he asked for a unit of French-speaking American operators to be recruited and trained in the United States before being sent to France.

More than 7,600 women volunteered. Candidates had to be between 23 and 33, be "perfectly fit," and "perfectly bilingual." French tests were also obligatory, and operators had to simultaneously interpret a fictional conversation between an American officer and his French counterpart. A first group was selected and included Grace Banker, who had studied French and history at Barnard College and worked at the headquarters of the American Telephone & Telegraph Company (AT&T) in New York. Louise LeBreton was a student at Berkeley and worked part-time as a secretary at the French Consulate in San Francisco. Madeleine Batta was born in Belgium and had a Master's degree in mathematics. Anita Brown was a French teacher in Los Angeles. And Chicago-born Helen Orb had studied sculpture at the Beaux-Arts school in Paris before the war.

The press compared the U.S. Army's first female recruits to Joan of Arc, fearlessly leaving to fight and save France. Propaganda posters depicted them in the style of the Statue of Liberty holding a telephone set instead of the Declaration of Independence. But the Army was not ready to welcome women into its ranks. Certain members of the Department of War believed enrolling female soldiers was contrary to nature. As a result, the operators were housed away from the military bases and obliged to buy their own uniforms.

After a month of training, the first contingent of operators left the port of Hoboken in New Jersey on March 2, 1918. Some 7,000 doughboys traveled with them aboard the Celtic, a British cruise liner converted into a troop transport ship.

The Hello Girls were posted to Paris, at the headquarters of the American forces in Chaumont, or on the front. "Some operators were so close to the fighting they could hear the cannon fire in their headsets," writes U.S. historian Elizabeth Cobbs in The Hello Girls: America's First Women Soldiers (Harvard University Press, 2017).

With the arrival of "experienced personnel," the number of calls connected every day went from 13,000 in January 1918 to 36,000 in July of the same year.

It was the first time in the history of warfare that soldiers in the front-lines were connected to the General command, wrote Michelle Christides in The History of the Hello Girl.

The operators proved their skills at the Battle of Cantigny from May 28 to 31, 1918, which was the first American offensive in Europe. This was followed by the Battle of Château-Thierry, the Battle of Saint-Mihiel, and the Meuse-Argonne Offensive in October 1918. The operators monitored the progress of the fighting, working in 12-hour shifts on the switchboard. The towns, villages, and localities all had codenames such as Montana, Buster, Bonehead, Wabash, and Wilson. The frequency of the calls, followed by lines that rang unanswered, were the only indications of how the battles were going.

Pershing demanded 130 extra operators in September 1918, then 40 more every 6 weeks throughout 1919. And the news that the war had ended arrived via telephone: Austria surrendered on October 28, followed by Germany on November 11. The fighting was over but the Hello Girls remained in Europe, helping in the effort to repatriate U.S. soldiers and occupy Germany, and to organize the Paris Peace Conference. The last operators left France in January 1920.

Seven months later on August 26, 1920, women in America were given the right to vote. Around the same time, the operators learned the U.S. Army was refusing to pay them the pensions they deserved, judging that the Hello Girls served as civilian employees and therefore did not qualify for veteran status. Grace Banker received the Distinguished Service Medal, the highest award attributed by the armed forces, but this changed nothing. A law recognizing the service of women veterans was brought before Congress 24 times between 1927 and 1977, and the Department of War opposed every draft. "Recruiting women was one thing," writes Elizabeth Cobb. "Recognizing their service was another."

The Hello Girls were finally granted veteran status in 1978. Only 31 operators were still alive at the time. Merle Egan, originally from Helena, Montana, received her official discharge certificate at the age of 91. Speaking to the journalists who attended the ceremony, she simply said "The army has finally admitted we are legitimate."

The creatives for the upcoming musical include: Scenic and Projections Design by Lianne Arnold. Costume Design by Whitney Locher. Lighting Design by Isabella Byrd. Sound Design by Kevin Heard. Orchestrations by Peter Mills and Ben Moss. Production Stage Manager Emily Paige Ballou. Assistant Stage Manager Jenifer Sartanowicz.

Produced by: Prospect Theater Company The Hello Girls has performances November 13 - December 22, 2018 at the 59E59 Theatres in New York City.

CLINT BLACK'S LOOKING FOR CHRISTMAS Music and lyrics by Clint Black. Book by James D. Sasser with Clint Black.

Directed by Kent Nicholson.

Music supervision and music direction by Matt Hinkley.

A world premiere American musical about family, loyalty, and the magic of Christmas from country music legend Clint Black, inspired by his 1995 chart-topping holiday album. Amid the commotion of the holidays, Staff Sergeant Mike Randolf returns from Afghanistan and home to his family. But before Mike can open his heart to the joy and spirit of the season, he must make peace with the past and let go the ghosts of the battlefield. While Mike's wife helps him readjust to civilian life, it's their precocious young daughter's sweet search for the true meaning of Christmas that leads the family toward healing.

Featuring: DeLeon Dallas (Douglas Miller), Aaron C. Finley (Mike Randolf), Kaylin Hedges (Ellie Randolf), Liana Hunt (Jessie Randolf), Syndee Winters (Alissa Miller); ensemble: Reanne Acasio, Bobby Chiu (Billy Watson), Veda Cienfuegos (Joanie Watson), Giovanni Cozic (Jimmy McElroy), Scott Richard Foster (Jack Peters), Bryant Martin (Santa), Reese McCulloch (Melissa Peters), Katie Sapper; swings: Lauren Livia Muehl, Jonathan Sangster, Lauren Ellen Thompson.

The creative team: Wendy Seyb (Choreographer), Sean Fanning (Scenic Design), Charlotte Devaux (Costume Design), Rui Rita (Lighting Design), Leon Rothenberg (Sound Design), Cody Owen Stine (Associate Music Director), Jason Styres, CSA (Casting), Anjee Nero (Production Stage Manager).

Performances November 11 – December 31, 2018 at the Sheryl and Harvey White Theatre Conrad Prebys Theatre Center, Old Globe Theatre in San Diego, CA.

A CHRISTMAS STORY based on the classic film of the same name has a score by Tony and Oscar winners Benj Pasek and Justin Paul and a book by Joseph Robinette.

L. Glenn Poppleton Exclusive Tour Direction.

Michael Rader associate and resident director.

The musical, which premiered on Broadway in 2012, chronicles young and bespectacled Ralphie Parker as he schemes his way toward the holiday gift of his dreams, an official Red Ryder Carbine-Action 200-Shot Range Model Air Rifle.

Returning to the role of radio personality Jean Shepherd is Chris Carsten, with Michael Norman and Ian Shaw alternating in the role of the young Ralphie Parker. They will be joined by Paul Nobrega, reprising his role as The Old Man, with Briana Gantsweg as Mother, Jasper Davenport as Randy, and Lauren Kent as Miss Shields.

Rounding out the cast are Benjamin Barham-Wiese, Seth Black-Diamond, Matthew Brennan, Braeden Brickner, Dean Cestari, Ben Choi-Harris, Kahlia Davis, Hannah Fairman, Erica Jane Hughes, Clementine Kline, Brooke Martino, Wyatt Oswald, Charles Pang, Emily Rhein, Kailyn Rose Sanders, Dan Smith, Kylie Standley, and Maisie Van Vleet.

Tony winner Warren Carlyle's Broadway choreography has been restaged for the tour by Brooke Martino with scenic design by Mike Carnahan, tour costume design by Lisa Zinni and Michael McDonald, Gerald Kelly Hair & Wig Design and tour lighting design by Charlie Morrison. Casting is by Alison Franck, CSA.

The production opens its tour at the Lutcher Theater in Orange, Texas for performances November 19-20, 2018.

.

E-Book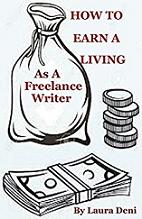 Soft back Book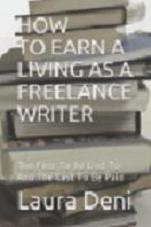 This is not your typical, totally boring textbook.

In the pages of How To Earn A Living As A Freelance Writer (the first to be lied to and the last to be paid) you'll find sex, celebrities, violence, threats, unethical editors, scummy managers and lawyers, treacherous press agents, sex discrimination; as well as a how-to for earning money by writing down words.





WHO'S WHERE




STING AND SHAGGY perform Wednesday, November 14 at the Palace of Sports in Kiev UA. Friday's stop in Prague CZ. On Saturday their tour stops at the Atlas Arena in Lodz PL.

BRIAN WILSON and special guests Al Jardine and Blondie Chaplin perform their greatest hits live on Tuesday, November 13 at the Kauffman Center in Kansas City, Missouri.

CAMILLE THURMAN AND THE DARRELL GREEN TRIO perform Saturday, November 17, 2018 as part of the Emerging Jazz Icons Series which is organized in partnership with Public Broadcasting Atlanta and The Woodruff Arts Center in Atlanta, Georgia.

IMAGINE DRAGONS vocalist Dan Reynolds, bassist Ben McKee, drummer Daniel Platzman and guitarist Wayne "Wing" Sermon have a two night stand November 17-18 at the Autódromo Hermanos Rodríguez, Mexico City, Mexico.

TWENTY ONE PILOTS have a show Tuesday, November 13, 2018 at the Vivint Smart Home Arena, Salt Lake City, Utah. Thursday's stop is at The Moda Center, Portland, Oregon. On Friday they are in the spotlight at the Tacoma Dome, Tacoma, Washington. Saturday's stop is at the Taco Bell Arena, Boise, Idaho.


FINAL OVATION


CARL BUTTO a musician who was active in the Las Vegas theater scene died Monday, October 29, 2018. He was 73.

In 1990 the long time Las Vegas resident and his wife opened the Off Broadway Theater and Creative Talent Booking Agency. For years he directed "G" rated plays and taught acting.

It was Butto who brought Neil Simon's play, Laughter on the 23rd Floor straight from Broadway to Las Vegas for the first time.

Butto lost his wife, of 49 years, Margee Butto, only 18 months prior to his passing. He is survived by daughters, Kim (Dave) Burton and Kelly McKenrick; son, Carlo (Allyson) Butto; grandkids, Anthony Burton, Bri (James) Dew, Taelor (Ricky) Overton and Christian Butto; great grandsons, Trenton Dew, Mason Dew and Brennen Burton.

KITTY O'NEIL a deaf Hollywood stunt-woman whose illustrious career included setting numerous records for speed and performing action sequences died Friday, November 2, 2018 in Eureka, South Dakota from pneumonia. She was 72. Texas born O'Neil became deaf after she contracted measles, mumps and smallpox along with a high fever at the same time when she was just five months old.

She went on to become a fearless thrill-chaser who earned acclaim as a diver, jumper and driver.
,br> She served as the stunt double on The Bionic Woman for star Lindsay Wagner, earning credits for 58 episodes, in addition to appearing in several movies, including The Blues Brothers.

O'Neil achieved the land-speed record for a woman in 1976 when she operated a rocket car at an average speed of 512.7 miles per hour - and hit a high speed of 618 mph - while driving across Southeast Oregon's Alvord Desert. Her women's land speed record still stands.

In 1978 her stunt career inspired a Kitty O'Neil action figure, made by Mattel.

She retired from the stunt industry in 1982.


















Next Column: November 18, 2018
Copyright: November 11, 2018 All Rights Reserved. Reviews, Interviews, Commentary, Photographs or Graphics from any Broadway To Vegas (TM) columns may not be published, broadcast, rewritten, utilized as leads, or used in any manner without permission, compensation and/or credit.
Link to Main Page
---
Laura Deni



For the snail mail address, please E-mail your request.
CLICK HERE FOR COMMENT SECTION