! >
Broadway To Vegas
  
  REVIEWS INTERVIEWS COMMENTARY NEWS

| | |
| --- | --- |
| | |
PETER PAN LIVE CD REVIEW - -MUSICAL RELEASES OFFER ENJOYMENT AND BENEFIT CAUSES - - HOW WORLD WAR I AFFECT MUSIC COMPOSERS AND THE RESPONSE FROM AUDIENCES - - CITY OF - - HEAR MY VOICE: EXPERIMENTAL SOUNDS FROM ALEXANDER GRAHAM BELL'S VOLTA LABORATORY - - RUBBER DUCKY AND NOISY PARTIES - - A FILM FESTIVAL FOR THEATRE AND PERFORMANCE - - A CARLIN HOME COMPANION - - DONATE . . . Scroll Down







Copyright: January 25, 2015
By: Laura Deni
CLICK HERE FOR COMMENT SECTION


MUSICAL RELEASES OFFER ENJOYMENT AND BENEFIT CAUSES


PETER PAN LIVE! the original soundtrack of the December 4, 2014 live musical telecast on NBC. Fairy dust set to music has been recaptured and released by Broadway Records.

Peter Pan based on the play by Sir J. M. Barrie. Originally adapted by Jerome Robbins. Music by Morris (Moose) Charlap. Additional music by Jule Styne. Lyrics by Carolyn Leigh. Additional lyrics by Betty Comden and Adolph Greene.

This version of the classic stars Allison Williams as Peter Pan and Academy Award winner Christopher Walker as Captain Hook.

Tony Award winner Christian Borle plays both Smee, the dastardly right-hand to Captain Hook, as well as George Darling, the no-nonsense father of the Darling children.

The cast also includes five-time Tony Award nominee Kelli O'Hara as Mrs. Darling, Taylor Louderman as Wendy Darling, one of the three Darling children, and Alanna Saunders as Tiger Lily, the Native American who rules her "islanders" on Neverland. Oscar, Emmy, Screen Actors Guild and Golden Globe nominee Minnie Driver serves as narrator and adult Wendy Darling.

High class quality all the way. From first opening the package and being greeted by the luscious booklet - one of the best ever put into a CD. Spectacular color - easy to read words with no color blurring or bleeding. The photographs are frame worthy; each number contains the lyrics; the story of Peter Pan by David Chase is all that could be desired. The CD Packaging Art Direction Design by Van Dean earns him low bows.

The overture begins and shortly thereafter spoken words are heard - with each and every syllable uttered by Minnie Driver easily understood. Kelli O'Hara's voice is clear, strong and awesome, as usual. The effective violins fly in Peter Pan. Allison Williams - a relative musical unknown to many - has no trouble carrying the iconic wings of Peter Her rendition of I Gotta Crow sending a message that she could have a long life on Broadway.

This CD is so effective that it could be run as a radio special. The drama comes across -loud and clear. In addition, the music, arrangements, and performance are so outstanding that even listening to this as an instrumental would be a pleasure.

The orchestra again leaves no doubt that the children are flying during the delightful I'm Flying, as do the arrangements and musical execution for Pirate March establish that Captain Hook is one mean, dude - "a hook for every boy and a boy on every hook!"

It could even be said that Christopher Walker as Captain Hook comes across better (cleverly devious and evil) on this CD than he did on television.

While many of the numbers are spirited, Only Pretend, and Distant Melody both sung by Kelli O'Hara as Wendy with Mrs. Darling joining in on the latter, are lovely. Likewise, Peter's rendition of When I Went Home is pensive and thoughtful.

While controversy erupted over re-writing the lyrics to True Blood Brother (sung by Alanna Saunders and Allison Williams) making it more politically correct, unless you're a total fanatic for the original, the changes in this number won't matter. The musical beat is there. The listener gets it.

The 'woof, woof' heard on the reprise of I Won't Grow up belongs to Nana played by the loveable Bowdie. The ending with the crocodile's 'ticktock' is hilarious.

Buy the CD - enjoy it yourself. Or, with your children, grandchildren or any other human you might know.

Orchestra:

Conductor: Grammy and Emmy nominated David Chase. Music coordinator Howard Joines. Concertmaster Emily Bruskin Yarbrough.

Violins: Lisa Matricardi, Maxim Moston, Mineko Yajima, Erin Benim, Shinwon Kim, Matt Lehmann, Elizabeth Lim-Dutton, Jonathan Dinklage, Sean Carney. Violas: JJ Johnson, David Creswell, Carla Fabiani. Cellos: Sarah Seiver, Summer Boggess, Laura Bontrager. Bass: Michael Kuennen. Harp: Grace Paradise.

Flute: John Romeri. Flute/Piccolo: Keith Bonner. Oboe/English Horn: Lynne Cohen. Clarinet/Bass clarinet: Jonathan Levine. Clarinet/soprano Saxophone: Steve Kenyon. Basoon: Daniel Sullivan.

Horn1: Adam Krauthamer. Horn 2: David Byrd-Marrow. Horn 3: Aaron Korn. Trumpet 1: Dominic Derasse. Trumpet 2: Alex Bender. Trumpet 3: Jason Covey. Trombone 1: John Allred. Trombone 2: Nate Mayland. Bass Trombone: Marcus Rojas.

Guitar (Archtop, Steel, String, Acoustic, Ukulele): Brian Koonin. Piano/Celeste: Matt Perri. Percussion.Boobams: Bill Hayes. Dru,s/ Percussion: Paul Pizzuti. Keyboard Programmer: Randy Cohen.

CD Packaging Art Direction Design: Van Dean.

Orchestra recorded by Frank Wolf at Avatar Studios, NY. Mixed by Lawrence Manchester at Goodpenny Studios NY and Frank Wolf at Studio 1 LA. Recording Production Manager: Janet Weber. Digital Engineering: Isaiah Abolin, Lee Salevan & Ryan Kelly. Scoring Editor: David Channing. Assistant Engineers: Tyler Hartman, Thom Boemer.

Orchestrations by Tony Award winner Doug Besterman, Danny Troob and David Siegel. Music arranged by David Chase. Additional lyrics by Amanda Green.

Original 1954 arrangements by Elmer Bernstein, Trude Rittman. Original 1954 Orchestrations by Albert Sendrey. Music Preparation: Anixter Rice Mixer Service. Associate Music Supervisor: Fred Lassen. Assistant Music Director: Steven Malone. Music Assistant: Haley Bennett. Mastered by Ryan Smith at Sterling Sound.

Peter Pan Live! broadcast audio - Sound Design: Mark Weglinski. Music Mixer: John Harris. Production Mixer/Sound Design: Tom Davis. Vocal Mixer: Elspeth Appleby. Music Mix Mobile Engineer In Charge: Peter Gary. Audio Producer: Mark Dittmar.

"The production is part of the J. M. Barrie' bequest to the Great Ormond Street Hospital for Children in London, which has benefited thousands of children in the years since his death."

AN EVENING WITH NORBERT LEO BUTZ and The Angel Band, a concert benefiting survivors of sexual assault, recorded Live at the Sheldon Concert hall in St. Louis, Missouri in May, 2013. Released on Broadway Records.

The reason for this CD is heartbreaking. That it exists is sensational.

"Music has the power to heal," said The Angel Band Project co-founder, Rachel Ebeling, in a statement. "There's a reason we put on our favorite album for comfort or a pick-me-up when we're feeling low. Given the fact that someone is sexually assaulted every two minutes in the U.S., we are using the therapeutic power of music as a healing tool for survivors of sexual assault in their journey towards healing."

The Angel Band Project was founded after the tragic murder of Butz's sister, Teresa, 39, in July 2009. She was repeatedly raped and then stabbed to death by a male intruder in what Seattle police call "one of the worst crimes we have ever seen."

A man broke into the house shared by Teresa Butz, 39, and her longtime partner. They were engaged and had purchased wedding rings. The intruder entered through an open window and attacked the women while they were asleep in bed. Both women, covered in blood, ran screaming from the modest one-story house and the man fled on foot. Butz, who picked up a chair and smashed a window permitting an escape, died at the scene.

Butz's partner suffered multiple stab wounds and was rushed to Harborview Medical Center.

At the time Norbert Leo Butz was in Seattle, rehearsing the Broadway-bound musical version of the 5th Street Theatre' production of Catch Me If You Can. ( See Broadway To Vegas column of July 26, 2009 )

What makes this CD even more powerful is that Teresa's partner, who managed to survive the horrific attack, and has finally been able to move on with her life, is a singer on this CD. Billed as Jennifer Hopper, her mere presence, as well as her gorgeous voice, adds so much to this event.

Music helps the healing.

After a musical intro that gives a glint that this is going to be a soul/blues/rockin' evening Butz opens with Home. Then he tells the crowd: "We're going to remember Teresa tonight, but we're not going to have a sad show . . . We're going to party. . . That's what soul music is all about, invoking the spirit," continued the two time Tony Award winner, as the crowd applauds.

"Everybody has soul," he intones. "Everybody has faith in something."

What he offers on this CD is a selection of mostly well known songs in a soul/wailin' blues format - a sound at which Butz excels. ( See Broadway To Vegas column of January 27, 2013 )

The selection of Born Too Late is not the same titled song made famous in the '50s by The Poni-Tails. Rather, it's about "a hard time leaving this place."

A soft piano backs Butz singing Peace, penned by Michael McDonald and Beth Nielsen Chapman, which is more an every-man's prayer: A gentle If These Walls Could Speak by Jimmy Webb isn't forlorn as much as it is poignant and tender, followed by a revved up delivery of Hope for Me Yet. The beat of a bongo and singer Jennifer Hopner supports Butz on Mary, which is the longest track on the CD.

"This song speaks to all who have lost someone," says Butz leading into the well known and beautiful Lost in the Stars. The standard Try a Little Tenderness invokes another soft delivery.

Not Even the King and Sheryl Crow's The Difficult Kind are followed by the slow tempo Fix You, with the powerful Coldplay lyrics. Foot stomping rhythms are in Country Roads with the audience joining in followed by the closer, the spirited Proud Mary.

Norbert Leo Butz - vocals, guitar: Michael J. Moritz, Jr. - music director, vocals, piano. Jennifer Hopper - vocals. Devon Cahill - vocals. Joe Grazziosi - keys, sax, flute. Adam DeAscentis- bass. Khaled Tabbara - guitar/vocals. Jimmy Leahey - guitar/vocals. Billy LaGuardia - drums.

Production: Chris Shepard & Caleb Macilvaine - Chicago Recording Company/American Mobile Studio. Lake Baum, Paul Sauline & Brandon Loewit - Video Services. Greg Johnston & Maggy Bert - Production Assistance. Album mixed at Kontinuous Jams Studios, Brandon Loewit, engineer. Fix You mixed at Chicago Recording Company. Mastered at Blue Jade Audio by Brad Sarno. Heidi Peters and Joe Vitale - photography. Legal assistance provided by the Washington University Non-Profit Law Clinic. Cover Art by Linsay Leinenkugel.

Buy - Enjoy - and also support a good cause.






Broadway To Vegas is supported through advertising and donations. Priority consideration is given to interview suggestions, news, press releases, etc from paid supporters. However, no paid supporters control, alter, edit, or in any way manipulate the content of this site. Your donation is appreciated. We accept PAYPAL. Thank you for your interest.




ART AND ABOUT


WATERLOO AT WINDSOR 1815-2015

Waterloo at Windsor exhibition. Photo: Royal Collection.
This year marks the 200th anniversary of the Battle of Waterloo and victory over the Emperor Napoleon by the allied forces, led by the Duke of Wellington. From January 31, you can see Napoleon's letter of surrender and objects from the battlefield as part of Waterloo at Windsor: 1815-2015, a themed trail through the State Apartments with a display of prints, drawings and archival material that explores the battle and its aftermath.

In celebration of the allied victory, George IV created the Waterloo Chamber at Windsor Castle, a grand space filled with portraits of those instrumental in the victory, among them the Duke of Wellington.

Measuring nearly 30 by 14.5 metres, the opulent room was created for the sole purpose of displaying portraits of the statesmen, politicians, diplomats and military leaders who were responsible for the overthrow of Napoleon.

The trail will highlight objects seized on the battlefield by the victors, including silver, furniture, weapons and the beautiful red cloak belonging to Napoleon, presented to George IV by Wellington's ally, Field-Marshal Gebhardt von Blücher. Made of red felt and lined with yellow silk brocade, it is appliquéd with Napoleon's Imperial Eagle in silver thread. It will be shown with other items removed from the Emperor's baggage train, including Napoleon's silver-gilt porringer - a small bowl used for food.

The Winner Takes it All? is a Special Event taking place on Tuesday, February 3. George IV was one of the greatest collectors of memorabilia relating to the Emperor Napoleon and the Battle of Waterloo. On Tuesday, 3 February, join Dr Kate Heard, Senior Curator of Prints and Drawings, for an evening lecture at Windsor Castle when she tells the story of these fascinating objects in the Royal Collection.

Windsor Castle in England.

HEAR MY VOICE: EXPERIMENTAL SOUNDS FROM ALEXANDER GRAHAM BELL'S VOLTA LABORATORY This exhibition will launch the museum's 2015 focus on innovation. Alexander Graham Bell, best remembered as the inventor of the telephone, played a key role in the history of sound recording and playback. From Bell's Washington, D.C., research laboratory came commercial innovations—most notably the wax cylinder record and a new machine to record and play them.

The exhibit will feature experimental recordings and laboratory notes from the early 1880s. The recordings, long silent, are now audible through a 21st-century sound-recovery technique developed by Lawrence Berkeley Laboratory staff in partnership with the Library of Congress. Visitors will hear the content of the displayed recordings, some of the earliest audio ever made. The highlight of this show is the only confirmed audio-recording of Bell's voice.

Albert Small Documents Gallery at the National Museum of American History in Washington, DC. January 26 - October 25, 2015.





SWEET CHARITY


AARON TIPPIN

Aaron Tippin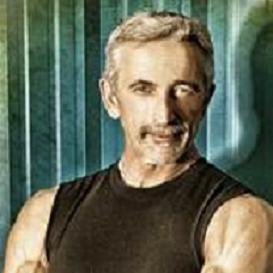 comes to Daytona Beach, Florida with a concert for our American heroes on January 27 at The Peabody. Come listen to patriotic country music and help support Wounded Warrior Project & Help the Good Guys.

This concert is raising money for the Wounded Warrior Project and Help the Good Guys.

All service persons including armed forces, firefighters, police and first responders as well as their friends and family can get buy one get one free tickets to this amazing show and support these great charities.

Wounded Warrior Project enlists the public's aid for the needs of injured service members.

Help the Good Guys helps severely injured first responders in need. The Good Guys guitar signed by Aaron Tippin will be auctioned off at the event.

Tippin has crusaded for the working man and woman since he ripped country music wide open in 1990 with his uncompromising "You've Got To Stand For Something." On the strength of that remarkable song, comedian Bob Hope invited Tippin to appear with him when he toured the Mideast to entertain the troops of Desert Storm. Tippin has been a favorite of - and a standby for - America's fighting forces ever since.


A FILM FESTIVAL FOR THEATRE AND PERFORMANCE


The Martin E. Segal Theatre Center, which is a non-profit Center for theatre, affiliated with CUNY's Ph.D. Program in Theatre, has announced the inaugural international Segal Film Festival on Theatre and Performance (FTP). The film festival will take place all day long on Thursday, January 29 and Friday, January 30, 2015 at The Segal Theatre Center, The Graduate Center, CUNY in New York City.

The FTP (Film Theatre Performance) Festival will be an annual United States event for films that deal directly with the themes of theatre and performance. The mission is to present experimental, emerging, and established theatre artists and filmmakers to audiences and industry professionals from around the world. The festival program includes feature films, short films, documentaries, advance screenings, meet-the-filmmaker Q&A sessions, and panels with leading artists in the field.

This event is co-curated by festival founder Frank Hentschker and film producer/theater artist Tanya Selvaratnam.

Frank Hentschker explains his inspiration for creating the festival: "Film and digital media are an integral part of theatre and performance. I am surprised that there is not a film festival out there right now focusing on theatre and performance. I thought 'why not create one'? And Tanya Selvaratnam helped to make it happen."

The FTP Film Festival will present works by or about: Reza Abdoh, Marina Abramovic, Back to Back Theatre, Big Art Group, Romeo Castellucci, Lucinda Childs, Gabri Christa, Chiara Clemente, The Cockettes, Mathieu Copeland, Zeina Daccache, Jonathan Demme, Tim Etchells, Jan Fabre, Free Theatre of Belarus, Richard Foreman, William Forsythe, Arnon Goldfinger, Half Straddle, John Jesurun, Joan Jonas, Chiemi Karasawa, Ken Kobland, Elizabeth LeCompte, Sol LeWitt, Richard Maxwell, Meredith Monk, Nature Theatre of Oklahoma, Rimini Protokoll, David Roussève, Madeleine Sackler, Christoph Schlingensief, Elaine Stritch, John Walter, David Weissman, Bert Williams, August Wilson, Robert Wilson, The Wooster Group, and Hu Xiangqian, with contributions from all over the world including Australia, Belgium, Bonaire, China, Germany, Indonesia, Israel, Italy, Lebanon, and the UK.


OH, GO FLY A KITE!
Dubai International Kite Festival. Photo: DIKF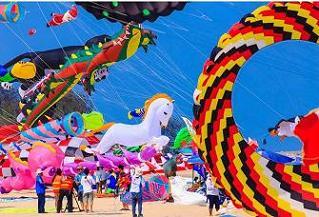 The Dubai International Kite Festival takes to the wind January 29 for three days of sending-it-to-the-wind fun at Jumeirah Beach.

Don't expect any dollar store kites in this event.

Kite flyers from around the world will converge, as a part of the spectacular 20th anniversary celebrations of Dubai Shopping Festival, which runs ends its month long run on February 1, 2015.

Jumeira Beach is a white sand beach that stretches along the coast south of the city's historic district which includes a shopping complex.

The event will feature some of the world's finest kite flying teams from 25 countries, governed and approved by the International Kite Flying Association (USA).

An action-packed aerial show of sheer magnificence will see international kite flying teams perform synchronized Kite flying, sports Kite flying, Kite surfing, Kite buggying, Kite boarding, fly boarding wake boarding and night Kite flying with illumination.

Apart from this there will be several other thrills on the beach like face painting, kite making workshop, balloon benders, portrait artists, spot photography, food courts, music and dance performances.


SPREADING THE WORD


RUBBER DUCKY AND NOISY PARTIES

Duchess Kate is presented with an inflatable duck for Prince George during her tour of the new Kensington Leisure Centre on January 19, 2015 in London, England. Photo: Pool/Getty.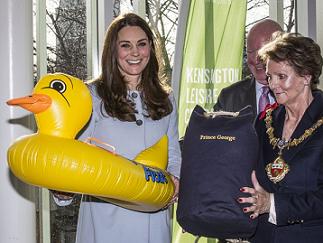 when Katherine, The Duchess of Cambridge opened the new Kensington Leisure Centre which was built on the site of a 1970s pool where her husband Prince William and his brother Prince Harry learned to swim, Duchess Kate was presented with a large duck-shaped inflatable yellow ring for Prince George.

Officials presented her with family life membership for the leisure center, along with the duck-shaped rubber ring for George and his own personalized kit bag for swimming lessons.

William and Harry took lessons at the previous pool on the site when they were pupils at nearby Wetherby Prep School.

Tim Ahern, the council's cabinet member for environment and leisure, said: "The Duchess was talking about Prince William learning to swim here and she said she hoped Prince George can come here to learn too.

"If George goes to school at Wetherby or one of the other local schools, he will almost certainly come here. . All the local private and council primary schools book all the lessons that we have."

Nick Paget-Brown, leader of the local council, offered further special assistance to the borough's most famous resident family up the road at Kensington Palace.

He said: "You are always free to contact us if your (trash) bins haven't been emptied. Or if Prince George develops a taste for noisy parties in his teenage years, just call our noise nuisance service and we'll have a quiet word."

HOW WORLD WAR I AFFECT MUSIC COMPOSERS AND THE RESPONSE FROM AUDIENCES is the topic of a unique discussion which takes place Wednesday, January 28 at the National World War I Museum in Kansas City.

The discussion features the Ariel Quartet along with Alon Goldstein as well as panelists Dr. William Everett, Dr. Andrew Granade and Dr. Lynda Payne from UMKC and Dr. Matthew Naylor from the Museum. The free event is co-presented by The Friends of Chamber Music, UMKC Conservatory of Music and Dance and the National World War I Museum.



THE STATE THEATRE OF NEW JERSEY located in New Bunswick, has announced the appointment of Thomas J. Carto, a 25-year veteran of arts administration and leadership, as the sixth President and CEO of the State Theatre. Tom will assume his new responsibilities on April 15, 2015.

Carto comes to the new position from the University of Cincinnati College-Conservatory of Music where he served as Division Director and Associate Professor of Arts Administration. Prior to his time at the University, he was President and CEO of the Overture Center for the Arts in Madison, Wisconsin, a state-of-the-art $217 million arts complex in downtown Madison. In addition, Carto was President and CEO for the Renaissance Performing Arts Association in Mansfield, Ohio, and also worked with the Pacific Symphony Association in Orange County, California as Vice President of Development.

THE ANTAEUS COMPANY Los Angeles' classical theater ensemble, has chosen Ana Rose O'Halloran to take the reins as executive director. She began her duties on January 22.

"As Antaeus continues to grow and expand, we need someone who can help us continue on to the next chapter," says Antaeus co-artistic director Bill Brochtrup, who also co-chaired the search committee. "We have so much going on, including the Academy, ClassicsFest, New Playwrights' Lab and our arts ed program — plus a full season of plays. Ana Rose impressed us as being extremely capable with a strong artistic sensibility and a great vision for the future, a true team player."

The recipient of an MFA in Theatre Management from California State University, Long Beach and dual BFAs in Theatre Management and Performance from Ohio University, Ana Rose O'Halloran has over ten years of non-profit fundraising and management experience. She most recently served as senior director for the Pablove Foundation, a pediatric cancer non-profit in Los Angeles, where she played a significant role in the organization's strategic planning, board development, fundraising and marketing efforts.

Previously, Ana Rose worked at Center Theatre Group in various roles within the development department. While at CTG, she oversaw the creation and development of The Fringe @ CTG, a membership group for young professionals aimed at identifying and cultivating new audiences and donors for the theater. She currently serves as a mentor for Emerging Arts Leaders/Los Angeles through their Arts Professionals Advisor Link (APAL) program.


GET WELL SOON TO . . .

MIA KIM AND TOMMY VIG she of the famed Kim Sisters, and he - the jazz percussionist. Kim underwent cataract surgery last week while Vig told Broadway To Vegas; "I just came back from the clinic with a serious ankle problem, can hardly walk, and it is painful."

As long as she can sing and both can hammer their vibraphones, their fans will ignore any other malady.



A CARLIN HOME COMPANION, GROWING UP WITH GEORGE written by and starring Kelly Carlin.

Directed by Paul Provenza.

Chronicling over forty years of her life with her father, Kelly Carlin, the only child of iconoclastic comedian George Carlin, deftly weaves her amusing yet poignant family stories with classic video footage of her father's career and family memorabilia.

Kelly warmly yet honestly reveals not only what it was like to be swept up by his life and career, but the struggles of their father/daughter relationship and ultimately what it took for Kelly to find her own place in the world.

January 28- March 1, 2015 at the Falcon Theatre in Burbank, CA.

SUSANNA by Handel.

Featuring Isabel Leonard, Daniela Mack, Javier Abreu, and Zachary James with Conductor James Bagwell, Director Ted Sperling, and Orchestra of St. Luke's.

Bridging the genres of oratorio and ballad opera, Handel's intriguing Susanna originally premiered at Covent Garden in 1749. Based on an Apocryphal chapter from the biblical Book of Daniel, Susanna tells the story of a virtuous young woman who is falsely accused of sexual promiscuity by two lecherous elders. Aided by the boy prophet Daniel, the true nature of the elders is exposed and Susanna is proven innocent.

Presented by The Collegiate Chorale February 3, 2015 at Town Hall, New York City.

PEEPING TOM Cinematic set design and jaw-dropping physicality combine to create an unforgettable piece of dance theatre that plunges spectators into a foreboding universe of cold, wind and ice.

Two rickety trailer homes sit within a snow-covered landscape, left wholly exposed to the elements under a wide-open sky. Here, the young people of a small mountain community succumb to their subconscious fears, overcome by a pervading sense of loneliness they cannot escape.

Six performers contort, bend, jerk and levitate in dizzying scenes of hypnotic movement. Bodies transform and shake to the sound of an unsettling soundtrack, including Bellini, Stravinsky and Pink Floyd sung live by a mezzo-soprano.

Belgian dance collective Peeping Tom has toured internationally with this uncompromising show, impressing audiences with the ingenuity and hyperrealism quality of its work.

Presented by the Barbican in association with London International Mime Festival.

January 28-31, 2015 at the Theatre at the Barbican in London.

Post-show talk with members of the company takes place on January 30, 2015.

THE WASP by Morgan Lloyd Malcolm.

Directed by Tom Attenborough.

Starring MyAnna Buring as Carla, and Sinéad Matthews as Heather.

Heather and Carla haven't seen each other since school. Their lives have taken very different paths - Carla lives a hand to mouth existence while Heather has a high-flying career, husband and a beautiful home. And yet, here they are in a café having tea and making awkward conversation. That is until Heather presents Carla with a bag containing a significant amount of cash and an unexpected proposition.

Morgan Lloyd Malcolm's electric new thriller asks how far beyond the playground we carry our childhood experiences and to what lengths some people are willing to go to in order to come to terms with them.

Designer: David Woodhead. Lighting: Joshua Carr. Sound: Fergus O'Hare.

January 29 - March 7, 2015 Downstairs at the Hamptead Theatre in London.

CITY OF by Anton Dudley.

Directed by Stephen Brackett.

Somewhere in Paris, on a rainy night, a gargoyle falls in love with a pigeon, the ghost of Paul Verlaine recites poetry for passersby, and large glasses of emerald green absinthe are poured and consumed. Somewhere in Paris, on a rainy night, four Americans, lost and lonely, discover that their lives and their dreams are intertwined in ways they'd never imagined.

The cast includes Suzanne Bertish as Eleanor, Colby Minifie as Cammie, Devin Norik as Dash, Steven Rattazzi as Actor, Jon Norman Schneider as Claude, and Cheryl Stern as Actress.

City Of is The Playwrights Realm's inaugural Alumni Production. This program will be dedicated to mounting new works by the growing contingency of Alumni Playwrights who have already been produced by the company. Launching the Alumni Production not only adds a production to the season, but it also deepens The Realm's commitment to being an artistic home where playwrights can grow over the long term. The Realm previously presented Anton Dudley's play Substitution in 2008.

This World Premiere runs January 27 through February 21, 2015 with a February 5 opening at the Peter Jay Sharp Theater in New York City.


WHO'S WHERE



MICHAEL FEINSTEIN performs February 4, 2015 at Zankel Hall, New York, NY On Saturday he's in the spotlight at McCallum Theatre in Palm Desert, CA.

BILLY PORTER entertains at Feinstein's at the Niko in San Francisco January 30 -February 1.

AN EVENING WITH BURT BACHARACH with the Grammy and Oscar Award winner performs with his band of three singers and seven musicians on Friday, January 30, at the Smith Center in Las Vegas.

AIR SUPPLY in the spotlight at Thunder Valley Casino in Lincoln, CA on Friday, January 30, 2015.

SINBAD will be making people laugh January 30-31 at the Orleans Hotel in Las Vegas.

ENRIQUE IGLESIAS AND PITBULL open a two nighter Tuesday, January 27, at the UTEP Don Haskins Center in El Paso, Texas. On Thursday the show is at the US Airways Center in Phoenix. Saturday finds them at the Mandalay Bay Events Center in Las Vegas.

BILLY IDOL in the spotlight Wednesday, January 28, at the Beacon Theatre in New York City. On Thursday the show is at the Wellmont Theater in Montclair, NJ. Saturday finds him at the Orpheum Theatre in Boston.


FINAL OVATION


ERVIN DRAKE an American songwriter whose works include such American standards as It Was a Very Good Year, Perdido, Tico Tico, Good Morning Hearache, and I Believe died at his home in Great Neck, New York on January 15, 2015. He was 95.

The cause was complications from bladder cancer, a stepson, Jed Berman, was quoted as saying.

He was a member of the Songwriters Hall of Fame. He also produced television shows and was president of the American Guild of Authors and Composers.

Along with Budd Schulberg, Drake composed the words and music to What Makes Sammy Run which starred Steve Lawrence in his Broadway debut. In the musical's 2006 revival Drake included songs cut from the original production as well as penning some new ones.

It is Steve Lawrence who had a hit with Drake' s A Room Without Windows.

In 1947, Mr. Drake married Ada Sax, who died in 1975. In addition to his stepson, Mr. Berman, he is survived by his wife, the former Edith Bein, known as Edith Bermaine, whom he married in 1981; two stepdaughters, Linda Bovina and Betsy Drake Rodriques; six grandchildren; and two great-grandchildren.

WARD SWINGLE an American vocalist and jazz musicians who founded The Swingle Singers in France in 1962. died in Eastbourne, England on January 19, 2015. He was 87.

A 1950 Summa Cum Laude graduate of the Cincinnati Conservatory of Music, he moved to France on a Fulbright Scholarship.

Neil Portnow President/CEO of The Recording Academy issued the following statement:

"Five-time Grammy winner Ward Swingle was a pioneering jazz vocalist and founding member of the internationally celebrated Swingle Singers. A remarkable figure in music, he also was a noted conductor and arranger of choral music. From his beginnings playing piano as a young boy in Mobile, Ala., to attending the Cincinnati Conservatory of Music, to studying with virtuoso pianist Walter Gieseking in France, he was as ambitious as he was innovative. Ward developed and evolved a brand new style that blended classical and baroque sounds with scat singing, resulting in a fresh, avant-garde approach to jazz music. Those inventive techniques led him to become one of the most in-demand guest conductors and arrangers, and he worked with countless famous groups including the Netherlands Chamber Choir and Stockholm Choirs, the Sydney Philharmonic Motet Choir and the BBC Northern Singers. Our thoughts go out to his family, friends, his many collaborators, as well as to all who have been entertained by his exceptional talent."

His widow, their three children, and three grandchildren survive him.

STAN IRWIN legendary Las Vegas entertainment producer and manager died in Los Angeles on January 21, 2015. He was 94.

Irwin was entertainment director and VP-general manager for the Del-Webb Gambling/Entertainment Corporation, signing Judy Garland, Ray Bolger, Frank Sinatra and other top names of the 1950s and 1960s.

Irwin was responsible for bringing Johnny Carson to the Sahara Hotel in Las Vegas. Others he brought to Sahara for their first Vegas gigs included Ray Bolger, Sugar Ray Robinson, Jeannette MacDonald, Nelson Eddy, Marlene Dietrich, Dan Dailey, George Burns, Paul Anka, Bobby Darin, Eleanor Powell, Eydie Gorme/Steve Lawrence, Connie Francis, Brenda Lee, Eve Arden, Bob Newhart, Maury Wills and Shari Lewis with puppet Lamb Chop.

Irwin steered the careers of Don Rickles, Buddy Hackett, Buddy Rich, Keely Smith and Louis Prima. He managed Pearl Bailey and her husband-drummer Louis Bellson for 30 years, negotiating her appearance as Dolly in an all-black version of Hello Dolly on Broadway. His relationship with Bailey began when Irwin began his career as a a vaudeville comic, touring the world as the comedian who warmed up the audience at Bailey's USO shows.

Stan Irwin provided the voice of Lou Costello onThe Abbott and Costello Cartoon Show. One of Lou Costello most famous phrases was "Heeeeyyy, Abbott!" In an inside joke, Irwin - in Costello's voice - would greet some by first saying "Heeeeyyy. He'd also mimic Costello's other catch phrases as well as those of Laurel and Hardy.

Irwin was the man who brought the Beatles to Las Vegas for the first time and arranged for them to do two shows in one night at the Sahara. Tickets demand was so intense that Irwin moved their performance from the Sahara to the Las Vegas Convention Center on August 20, 1964.

He is survived by his wife, Marjorie, a son, a daughter and six grandchildren.















Next Column: February 1, 2015
Copyright: January 25, 2015 All Rights Reserved. Reviews, Interviews, Commentary, Photographs or Graphics from any Broadway To Vegas (TM) columns may not be published, broadcast, rewritten, utilized as leads, or used in any manner without permission, compensation and/or credit.
Link to Main Page
---
Laura Deni



For the snail mail address, please E-mail your request.
CLICK HERE FOR COMMENT SECTION