! >
Broadway To Vegas
  
  REVIEWS INTERVIEWS COMMENTARY NEWS

| | |
| --- | --- |
| | |
FREE WI-FI IN LAS VEGAS HOTELS BECOMING STANDARD - - BROADWAY CAST RECORDING OF CHAPLIN CD REVIEW - - PLAY ABOUT FOOTBALL HEAD INJURIES RECORDED BY LATW - - THE FOUNDERS FESTIVAL - - OBAMA INAUGURATION EVENTS - - TO NEWTOWN, FROM BROADWAY WITH LOVE: A BENEFIT CONCERT FOR SANDY HOOK - - BARRY MANILOW RETURNS TO BROADWAY - - COSTUME DESIGN FROM COVENT GARDEN TO HOLLYWOOD - - DONATE . . . Scroll Down




Copyright: January 13, 2013
By: Laura Deni
CLICK HERE FOR COMMENT SECTION


FREE WI-FI IN LAS VEGAS HOTELS POWERS UP
The Bellagio Hotel in Las Vegas, as well as other MGM properties, will offer free Wi-Fi in public areas. Photo: MGM Resorts.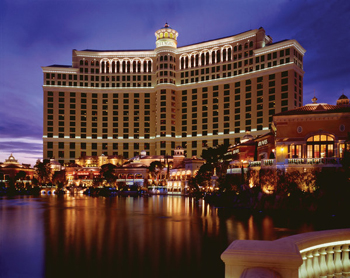 The fantasy of every tourist traveling with a laptop - to be able to easily find free wi-fi.

Las Vegas is the answer.

By the end of March, MGM Resorts International will be offering free Wi-Fi at eight of its resorts on the Las Vegas Strip, the company announced during last week's CES show.

There will be no fee or password required to access the wireless local area network via smart phones, laptops and tablets.

In their announcement MGM officials disclosed that the Cisco system is already operational at Bellagio, Mandalay Bay, Mirage, and MGM Grand. Later this year, the system will be installed at New York-New York, Monte Carlo, Excalibur, and Luxor. MGM Grand expects to have free Wi-Fi in all guest rooms by March of this year.

Basic internet access is available with the system for anyone located in public areas such as the lobbies, pool areas, casinos, and restaurants at the above named resorts.

Hotel guests will get an upgraded service as part of their stay, and convention attendees or others in need of more bandwidth can upgrade to top internet speeds for a fee.

MGM says it's the first hospitality company in the nation to offer such a powerful LAN system. The company compares the Cisco services to Wi-Fi available at last summer's London Olympics.

There is no question that London is as easy access Wi-Fi location. The difference between London and the Las Vegas Strip is that the former comes at a price while the latter is free.

The world's oldest underground railway network, London's Tube just celebrated it's 150th anniversary. The Victorian transportation system of the British capital enabled the city to boom, served as shelter during World War II and has been copied around the world.



The Lancaster Gate of the London Underground. Free Wi-Fi will soon end.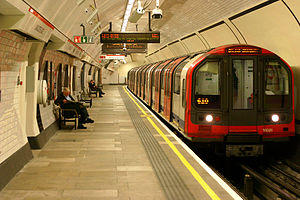 Convenient, inexpensive, and an efficient means of travel, The Tube partnered with Virgin Media to bring free Wi-Fi to over 90 stations in 2012, with more stations coming online in 2013. Travels can go online anywhere in the station - in ticket halls, corridors and platforms.

The bad news is that the WiFi on the Underground is free for everyone but only through the end of this month. Then Virgin Media will then launch a service where you can buy a daily, weekly or monthly Wi-Fi Pass to get online.

If you're already a customer of Virgin Media broadband and Pay Monthly Mobile, EE - including Orange and T-Mobile or Vodafone the service will remain free. Otherwise, you'll have to purchase one of the Virgin Media Wi-Fi passes.

Accessing Wi-Fi at McCarran Airport in Las Vegas is free. At London's Heathrow Airport it costs a little over $25 for a day pass. Wi-Fi at Heathrow is powered by Boingo Wireless where you can also pay as you go. If you didn't bring a computer with you, but need to use one, Broadband-connected computers are available in each terminal, operated by Spectrum Interactive Ltd. Payment can be made by pre-paid voucher, by coin (UK pound or euro) or online by credit card.

The new Las Vegas MGM Wi-Fi system is expected to be up to 30% faster than other large-scale wireless networks. Bellagio has 330 access points, which is more than similar Wi-Fi systems at some large theme parks. MGM spokespersons indicated the system will support thousands of guests with multiple internet-enabled devices.

"No one else in Las Vegas, and even the U.S., can offer the scale, quantity and quality of wireless services we now have available," John Bollen, vice president of technology strategy for MGM Resorts, said in a statement.

"By working with MGM Resorts, Cisco is taking the customer from basic connectivity to an uncompromised user experience," said Sujai Hajela, vice president and general manager of Cisco's Wireless Networking Group.





Broadway To Vegas is supported through advertising and donations. Priority consideration is given to interview suggestions, news, press releases, etc from paid supporters. However, no paid supporters control, alter, edit, or in any way manipulate the content of this site. Your donation is appreciated. We accept PAYPAL. Thank you for your interest.



ART AND ABOUT


VIKINGS!

Vikings is on display January 18-May 12, 2013 at the National Museum of Scotland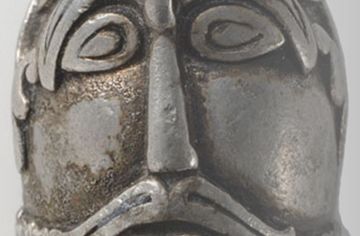 recent archaeological discoveries have shed new light on the Viking Age, challenging commonly held conceptions of this key period in European history.

The traditional view of the Vikings - stereotypes of raiders wearing horned helmets – has been replaced by a more complete and up-to-date picture.

The National Museum of Scotland is the only UK venue for this outstanding exhibition of more than 500 objects from the world-renowned collections of the Swedish History Museum in Stockholm. Rarely seen outside Scandinavia, these artifacts show the Vikings in a new and intriguing light.

Discover the power of mythology and the symbolism of Viking ships; gain fascinating insights into domestic life and death rituals; and view evidence of astonishing Viking workmanship in jewelry, metalwork, textiles and objects made from glass, bone and amber. See the earliest Scandinavian crucifix along with other striking silver pendants representing the pagan Norse Gods.

By bringing together these unique objects with new research and hands-on displays, the exhibition reveals who the Vikings really were, and creates a vivid picture of how they lived more than 1,000 years ago.

January 18 – May 12, 2013 at the National Museum of Scotland in Edinburgh, Scotland.

LOIS DODD: CATCHING THE LIGHT

Lois Dodd, Men's Shelter, April, 1968, oil on linen, 47 1/2 x 39 1/4 inches; Kemper Museum of Contemporary Art, Kansas City, Missouri; Bebe and Crosby Kemper Collection, Museum Purchase made possible by a gift from the Kemper Foundations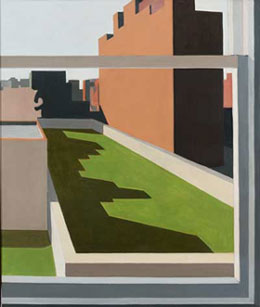 is the first career retrospective for the painter and features more than 50 paintings from six decades. Lois Dodd is best known for her works in which she paints the world around her - from her apartment windows in New York City to the woods and gardens of Maine and New Jersey.

Born in 1927 in Montclair, New Jersey, Dodd first moved to New York as a student at the Cooper Union. She studied there from 1945 to 1948, a time when New York emerged as the postwar art capital of the world and Abstract Expressionism flourished.

In 1952, she was the only female co-founder of the Tanager Gallery, along with artists Philip Pearlstein and Charles Cajori, among others.

Rather than turn to abstraction, minimalism, or Pop, Dodd has remained faithful to painting her immediate surroundings throughout her career, whether it be a country landscape or an interior view of her apartment.

Dodd was a key member of New York's postwar art scene and later taught at Brooklyn College for 25 years. She also found a second home in Maine and became associated with the Lincolnville artists, including Alex Katz and Neil Welliver, before moving to Midcoast Maine where she has lived and painted for several decades.

The exhibition is curated by Barbara O'Brien, director and chief curator at the Kemper Museum of Contemporary Art. Jessica May, Curator of Contemporary and Modern Art, will install the exhibition at the Portland Museum of Art.

The exhibition Lois Dodd: Catching the Light will be on view January 17 through April 7, 2013, at the Portland Museum of Art in Portland, Maine.


SWEET CHARITY


TO NEWTOWN, FROM BROADWAY WITH LOVE: A BENEFIT CONCERT FOR SANDY HOOK will take place on January 28, 2013 at the Palace Theater in Waterbury, CT, 20 minutes from Newtown. All proceeds and donations will go to United Way of Western Connecticut's Sandy Hook School Support Fund.

From Broadway With Love: A Benefit Concert For Sandy Hook will feature song, dance, and other appearances from some of the biggest names on Broadway, together with select students from various Newtown choirs and dance groups.

Renowned Broadway performers scheduled to appear include: Tony Award winner Brian Stokes Mitchell, Linda Eder, Tony Award nominee Stephen Schwartz, Micky Dolenz, Tony Award winner Marc Shaiman, Tony Award winner Michael Cerveris, Tony Award nominee Frank Wildhorn, Tony Award nominee Philip Boykin, Richard Kind, Tony Award nominee Andrea McArdle, Nikki Blonsky, Alan Muraoka, Tony Award nominee Jan Maxwell, Tony Award nominee Robin de Jesus, Seth Rudetsky, Julia Murney, Isabela Moner, as well as members from various casts of Million Dollar Quartet: Lance Guest, Erik Hayden, Randy Redd, Dan Mills, and Victoria Matlock.

Brett Boles, author of the musical Foreverman, and Broadway producer Van Dean, both from the Newtown area, are the original conceivers of the benefit concert. The Tony Award-winning producer and the emerging musical theater writer decided to put together this concert as a way to lift the spirits of a town so close to their hearts and show that Broadway cares.

The benefit concert will be directed by Michael Unger with certain segments directed by Jeff Calhoun, Stephen Nachamie, David Lee and Daisy Prince.

Jeffrey Saver is music directing and conducting an orchestra consisting of many top Broadway musicians. Librettist David Thompson is helping the creative team shape the show. Cindi Rush Casting is on board as Casting Consultant. Tom Bussey is Technical Supervisor, John Petrafesa is Sound Designer, David Agress is Lighting Designer and Tom McPhillips is Scenic Designer. Zoya Kachadurian is Production Stage Manager.

From Broadway With Love provides a free night of entertainment for the impacted families, first responders, and the Sandy Hook Elementary community. The Palace Theatre seats approximately 2,600 and a limited number of tickets are on sale to the public.


THE MUSIC GOES ROUND AND ROUND


CHAPLIN a new musical depicting the life of film icon Charlie Chaplin, with music and lyrics by Christopher Curtis has been released as an Original Broadway Cast CD by Masterworks Broadway.

Chaplin which has closed on Broadway, will no doubt have a long life touring and staged at regional theatres. This is a pleasant, easy to listen to CD. It would be hoped that this CD, which deserves to be heard, will be sold in those regional venues.

From the first bar the listener can "hear" the famous Charlie Chaplin walk, which leads into the life of the silent film legend the world couldn't stop talking about. This musical reveals the man behind the legend, the undeniable genius that forever changed the way America went to the movies.

When the subject matter of a musical is a well known personality, the musical is faced with living up to those preconceived public opinions.

That can be difficult.

Chaplin is the first stage musical score by its composer/lyricist/bookwriter, Chris Curtis. An excellent first effort from a talent who should have a great future. Curtis is going to be an interesting composer to follow. It's as though you can hear the talent inside of him bubbling up, eager to release what he needs to discover and develop as his own unique style.

Chaplin was one of the most complex characters to ever advance to stardom. His personal life was storied and scandalized. Chaplin the man is a difficult character to transfer to audio. While dynamic in talent and a personal life which was headline making, in person he was mild in both manner and speech. That vocally timid demeanor is a barrier to an audio presentation.

With that type of a complex character and a first time Broadway composer, more than the norm, the quality of the music, especially concerning the songs sung by Chaplin, fell on the shoulders of the orchestrators, who ably lived up to their reputations: Tony Award winner Larry Hochman, Jonathan Tunick, Michael Starobin and keyboard programmer Ranch Cohen.



Christiane Noll plays Chaplin's mother whose is suffering from dimentia.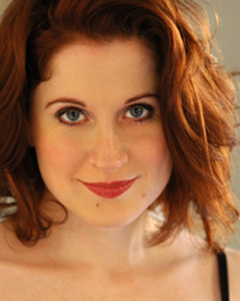 Chaplin stars Rob McClure in the title role, and also features Jim Borstelmann (Alf Reeves), Jenn Colella (Hedda Hopper), Ethan Khusidman, Erin Mackey (Oona O'Neill), Michael McCormick (Sennett, McGranery, Emcee), Christiane Noll (Hannah Chaplin), Zachary Unger (Young Charlie, Jackie) and Wayne Alan Wilcox (Sydney Chaplin).

The production also includes Justin Bowen, Emilee Dupre, Sara Edwards, Leslie Donna Flesner, Lisa Gajda, Timothy Hughes, Ian Liberto, Renee Marino, Michael Mendez, Sarah O'Gleby, Hayley Podschun, Adam Rogers, William Ryall, Eric Santagata and Emily Tyra.

Composer Curtis does his best work on the vibrant, up-tempo numbers, which dominate the score.

What'cha Gonna Do? is a breezy, upbeat ode to daily problems and travail. Trump Shuffle and Life Can Be Like the Movies are fun and frothy.

The tremendously talented, Tony nominated Christiane Noll plays Charlie's mentally impaired mother who has the opening number, Look At All The People, which is later reprised. A standout is Jenn Colella who is cast as Hedda Hopper, the powerful newspaper gossip columnist who is determined to ruin Chaplin. Her rendition of All Fall Down is powerful, sassy and show stopping.



Jenn Coletta as Hedda Hopper delivers the powerful and sassy All Fall Down.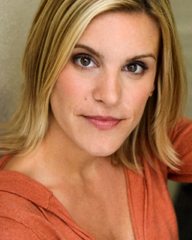 Just Another Day in Hollywood, which sounds like it does belong in a Mack Sennett slapstick movie or a Busby Berkley musical, is about the power which Hopper welded.

As Oona O'Neill, Erin Mackey's beautiful, crystal clear voice sings of her love for Charlie Chaplin in the sweet What Only Love Can See. Oona O'Neill, the daughter of Nobel and Pulitzer Prize-winning playwright Eugene O'Neill, was Chaplin's last wife in a marriage that lasted 34 years and produced eight children. She died at the age of 66.

The powerful orchestrations for The Exile convey flight and the anxiety of Chaplin being accused of "Communist sympathies" and denied re-entry into the United States. Where Are All the People? is lush and for the first time - musically - gives Chaplin emotional depth. When McClure as Chaplin sings, "Where are all the people who once loved me," the listener is touched.

The last number in the production, This Man is soaring, dramatic and poignant.

Orchestra: Bryan Perri, Music director, conductor/piano. David Gardos, associate conductor, keyboards. Charles Pillow flute, piccolo, oboe, English horn, clarinet, soprano and alto saxophones. Alden Banta, flute, clarinet, bass clarinet, bassoon, tenor and baritone saxophones. Dan Urness , piccolo trumpet, flugelhorn. David Peel, horn. Michael Blanco, bass. Shannon Ford and Drew Simpson, drums, percussion. Erin Benim, violin. Tara Chambers, cello.

Orchestrations by Tony Award winner Larry Hochman. Additional orchestrations by Jonathan Tunick, Michael Starobin. Music Coordinator: Howard Joines. Keyboard Programmer: Ranch Cohen. Music Copying: Emily Grishman. Music Preparation: Katharine Edmonds, Emily Grishman. Recorded and mixed by Isaiah Abolin. Mastered by Mark Wilder. Assistant Engineers: Fred Sladkey, Rafael Lee. Recorded November 4-5, 2012 at MSR Studios, NYC.

Track Listings
1. Overture/Prologue
2. Look at All the People
3. Whatcha Gonna Do?
4. If I Left London
5. Sennett Song
6. Look at All the People (Reprise)/Tramp Discovery
7. Tramp Shuffle - Part 1
8. Tramp Shuffle - Part 2
9. Life Can Be Like the Movies
10. The Look-A-Like Contest
11. Just Another Day in Hollywood
12. The Life That You Wished For
13. All Falls Down
14. Man of All Countries
15. What Only Love Can See
16. The Exile
17. Where Are All the People?
18. What Only Love Can See (Reprise)
19. This Man
20. Finale/Tramp Reprise; Finale\ Tramp Reprise




RIPPED FROM THE HEADLINES EVENT: L. A. THEATRE WORKS STUDIO RECORDS A TIMELY PLAY


A recording scripted from current headlines.

On January 9th an L.A. Theatre Works cast went into Mark Holden's West Hollywood based The Invisible Studio to record Headstrong, a timely new play about sports related head injuries for radio broadcast and digital download.

Penned by Patrick Link, the play examines the impact of concussions in football. The three-day recording session took place with actors Ntare Guma Mbaho Mwine, Deidrie Henry, Ernie Hudson and Scott Wolf being directed by Bart DeLorenzo.

Headstrong is inspired by the ongoing struggles of professional athletes with head-related injuries, including, among others, Hall of Fame Pittsburgh Steelers center Mike Webster, who suffered from amnesia, dementia and depression before his death at the age of 50; and Philadelphia Eagles defensive back Andre Waters, who sustained numerous concussions as a player before committing suicide at age 44.



Andre Waters was an NFL defensive back who played for the Philadelphia Eagles and Arizona Cardinals from 1984 to 1995. Waters was regarded as one of the NFL's hardest-hitting defenders, serving as an integral part of one of the league's top defenses. On November 20, 2006, Waters committed suicide in his Tampa, Florida home.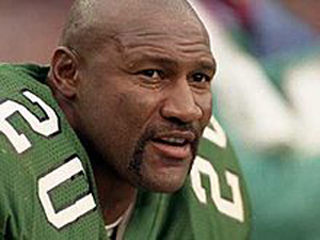 According to The New York Times, "Head injuries, including concussions, particularly in the game of American football, have become a subject of deep concern much study and even Congressional hearings in the United States."

Link's play looks at how one family handles the risks and tragedies associated with the game. When ex-NFL linebacker Duncan Troy's son-in-law, a Pro Bowler himself, dies under strange circumstances, Troy (Hudson) and his widowed daughter (Henry) struggle with their own culpability, and whether the brain trauma he suffered in life was the price of football greatness.

"If you're an NFL player," Link said, "what do you do when the one thing you're qualified to do - that can generate income for your family, the thing you've loved your whole life - might destroy your brain? In the interest of player safety, football has to change drastically, and that's a change that no true fan of the sport wants to see. When science tells us that our traditions, our passions are flawed, how do we change? What consequence is severe enough to bring about change? If brain damage isn't enough…what is?"

Last Friday, January 10, a report was released that concluded that suicide victim, famed footballer Junior Seau's brain showed chronic brain damage found in dozens of deceased former players, five brain specialists consulted by the National Institutes of Health concluded.

Seau's brain had tested positive for chronic traumatic encephalopathy, a neurodegenerative disease that can lead to dementia, memory loss and depression.

CTE is a progressive disease associated with repeated head trauma. Although long known to occur in boxers, it was not discovered in football players until 2005. Researchers at Boston University recently confirmed 50 cases of CTE in former football players, including 33 who played in the NFL.



Tiaina Baul "Junior" Seau Jr. was a linebacker in the National Football League who was a 10-time All-Pro, 12-time Pro Bowl selection, and named to the NFL 1990s All- Decade Team. He committed suicide on May 2, 2012.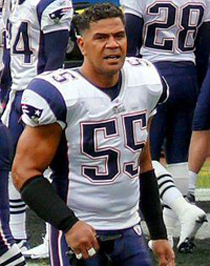 Seau's family agreed to permit the National Institutes of Health in Washington, D.C., to oversee the research on Seau's brain.

Dr. Russell Lonser, the former chief of surgical neurology at the NIH, helped coordinate the study. Three independent neuropathologists from outside the NIH were given unidentified tissue from three different brains; one belonged to Seau, another to a person who had suffered from Alzheimer's disease, and a third from a person with no history of traumatic brain injury or neurodegenerative disease.

Dr. Lonser said the three experts independently arrived at the same conclusion as two other government researchers: that Seau's brain showed definitive signs of CTE. Those signs included the presence of an abnormal protein called "tau" that forms neurofibrillary tangles, effectively strangling brain cells.

The NFL in a statement said the NIH's "finding underscores the recognized need for additional research to accelerate a fuller understanding of CTE."

"The NFL, both directly and in partnership with the NIH, Centers for Disease Control and other leading organizations, is committed to supporting a wide range of independent medical and scientific research that will both address CTE and promote the long-term health and safety of athletes at all levels. The NFL clubs have already committed a $30 million research grant to the NIH, and we look forward to making decisions soon with the NFL Players Association on the investment of $100 million for medical research that is committed in the Collective Bargaining Agreement. We have work to do, and we're doing it," the NFL said.

The NFLPA, meanwhile, called on Congress to look into player safety in the NFL and noted it set aside $100 million when they negotiated the latest CBA for medical research.

"The only way we can improve the safety of players, restore the confidence of our fans and secure the future of our game is to insist on the same quality of medical care, informed consent and ethical standards that we expect for ourselves and for our family members. This is why the players have asked for things like independent sideline concussion experts, the certification and credentialing of all professional football medical staff and a fairer workers compensation system in professional football," the players' union said.

More than 4,000 former players are suing the NFL in the federal court, alleging the league ignored and denied the link between football and brain damage, even after CTE was discovered in former players. The Seau family has not yet decided whether to join the lawsuits.

Headstrong received its world premiere in New York last spring, presented by the Ensemble Studio Theatre/Alfred P. Sloan Foundation Project, an initiative designed to stimulate artists to create credible and compelling work exploring the worlds of science and technology and to challenge the existing stereotypes of scientists, engineers and mathematicians in the popular imagination.

Headstrong will air on public radio stations nationwide, and will also be available for live streaming and digital download as part of Relativity, L.A. Theatre Works' ongoing science series created to enhance public understanding of science and technology in the modern world.

Headstrong will be distributed free with a study guide to over 3,000 middle and high schools across the country that receive L.A. Theatre Works recordings and teaching materials each year.

As a general rule audiences are more aware of the plays L.A. Theatre Works records before a live audience. However, Broadway To Vegas was told that taking a cast into a recording studio is of equal importance.

"In addition to the 10 plays that L.A. Theatre Works records in front of a live audience each year, they also record around five plays per year in studio," an LATW official told Broadway To Vegas.

"The recording engineer is Mark Holden, the same person who records the live performances."


BROADWAY'S FUTURE MEETS BROADWAY'S BEST AT THE 2013 JUNIOR THEATER FESTIVAL


Oscar and Tony Award-winning composer Alan Menken, director Jeff Calhoun and producer Thomas Schumacher, join Kara Lindsay, Andrew Keenan-Bolger and Mike Faist, stars of the Tony award-winning Broadway musical, Newsies, for a special presentation to 4,000 students and teachers representing 82 groups from 23 states at the 2013 Junior Theater Festival, at The Junior Theater Festival January 18, 19 and 20 at the Cobb Galleria in Atlanta, GA.

Additional Junior Theater Festival celebrity guests include Music Theatre International (MTI) CEO Freddie Gershon, a 2012 Tony Honor recipient for Excellence in the Theatre; actors Skylar Astin and Briga Heelan, both of whom performed at the Junior Theater Festival as students; Jacob Brent; performer and author Tim Federl; Tony-nominated scenic designer Tobin Ost, and Tony award–winning lighting designer Ken Billington.

Alan Menken will be the 2013 recipient of the Junior Theater Festival Award, recognizing his contribution toward the advancement of musical theater for young people. Menken and Thomas Schumacher will offer a main stage presentation for all festival attendees.

The Junior Theater Festival is the world's largest musical theater festival celebrating young people and the transformative power of musical theater. The festival is helmed by iTheatrics and Atlanta's Theater of the Stars.


THE FOUNDERS FESTIVAL UNRAVELS AMERICA


The Metropolitan Playhouse, Obie Award winner for exploring American culture through theater, hosts The Founder's Festival, the theater's eighth annual Living Literature Festival of 28 performances over two weeks. All of the productions are inspired by the writing of the founding fathers and mothers of the US. Drawn from sources as diverse as Thomas Jefferson, George Washington, Aaron Burr, Abigail Adams, and Phillis Wheatley, as well as iconoclasts like Daniel Shays, these new plays and musicals, taking their inspiration from the Founding Father's public and private lives, comprise the 8th annual Living Literature Festival of new theater drawn from great writers and thinkers in the American estate.

The Festival takes place January 18 – 27, 2013 at Metropolitan Playhouse in New York City.

The productions include:

Civilized by The New York Neo-Futurists. Written, directed and performed by Cecil Baldwin, Meg Bashwiner, Daniel McCoy and Mike Puckett.

In 15 short plays based on George Washington's Rule of Civility, the New York Neo-Futurists attempt to illuminate and deconstruct our codes of conduct as New Yorkers, Americans and humans, asking the question, "What does it mean to be civilized?"

The Parchment Copy by Dan Evans, A LuLu LoLo Production. July 4, 1776: the Declaration of Independence proclaimed the birth of our new nation. August 2, 1776 : the Continental Congress reconvened to actually sign the great document. On the eve of the signing, at Benjamin Franklin's home in Philadelphia, eight leading Patriots are drawn together in these perilous times that try men's souls.

From Shore To Shore written and performed by LuLu LoLo who also produces. A one-person performance of a farcical melodrama portraying the ghostly laments of Aaron Burr and his daughter, Theodosia Burr Alston, as they haunt the shorelines of Battery Park and South Carolina. Burr, remembered as the man who killed Alexander Hamilton, was also a visionary who advocated the rights of women.

A Servant For Life written and directed by Andrea Pinyan. Thomas Jefferson - a founding father with conflicting beliefs on slavery. Phillis Wheatley - a slave who earned her freedom though her poetry. When these two come face to face in an imagined conversation, she will question his attitudes towards her race - and he will challenge her definition of freedom.

Featuring Mirirai Sithole, Joie Bauer, Helen Balinakos, David Gautschy, David Shakopi, and Bryan R. Caine.

A Room In The Middle by Vladimir Zelevinsky. 1787, Massachusetts. Farmers, returning from the Revolutionary War, find their homes in foreclosure – and decide to protest, starting what will be known as Shays' Rebellion. After a disastrous attempt to take the Springfield arsenal, the surviving rebels are pursued through the blizzard by a superior force of state regulars. Three rebels are cornered in an abandoned farmhouse and have less than an hour to decide whether they give up or die.

Revolt! Death! And Taxes! by Zero Boy. The Boston Revolt sparked the American Revolution and Independence. The man that all the founding fathers thought of as the founder was Sam Adams. Beer maker or muckraker? Riot leader or politician? Zero Boy takes you on sonic, comic, and visual journey to Boston and England to learn what really happened!

Your Colonel by Montgomery Sutton. In July 1776, the Declaration of Independence is the last thing on the mind of young Colonel Aaron Burr. As the British fleet invades Staten Island, Burr's illicit romance with the teenage daughter of a British Major and his longstanding battle of principles with George Washington collide, propelling him towards becoming our most vilified founding father.

My First Lady by David Koteles. Directed by Jason Jacobs. March 1801: You are cordially invited to join Martha Washington, Abigail Adams, Dolley Madison, and Thomas Jefferson's daughters for an afternoon of tea and pleasantries at the newly-opened President's House. All slaves must be left at the door. My First Lady seeks to explore how a tea party becomes a battle of race, class, gender and the new American Republic.

The cast includes Karla Hendrick, Wendy Merritt, Leah Reddy, Ashley Denise Robinson, Alyssa Simon, and Deborah White.

Costumes: Louisa Galante. Lighting: Christopher Weston.


PERFORMERS
PART OF PRESIDENT OBAMA'S SECOND INAUGURATION CELEBRATION

Kelly Clarkson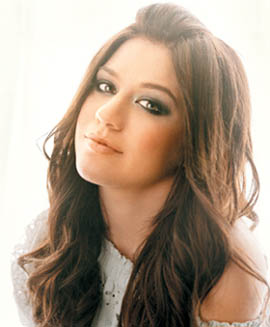 With the film Lincon raking in 12 Oscar nominations and the inauguration of President Obama only days away, Stephen J. Kerrigan Chief Executive Officer for the 2013 Presidential Inaugural Committee has some interesting tidbits.

1. John F. Kennedy was the last president to attend his inauguration ceremony in a stovepipe hat.

2. More on hats: As a U.S. Representative, Abraham Lincoln attended the inauguration of President Zachary Taylor -- where he lost his hat in the crowd and never recovered it.

3. John Quincy Adams was the first president to wear long trousers to his inauguration ceremony (breaking a tradition of colonial breeches).

4. During his Inaugural Parade, President Eisenhower was lassoed by a cowboy.

The upcoming inauguration might not feature rope tricks, but there will be a presence of talent.

Beyoncé, James Taylor and Kelly Clarkson will perform patriotic songs during the swearing in official, public ceremony on January 21.

A star-laden entertainment lineup, headlined by Katy Perry, is slated for the Kids' Inaugural Concert on Saturday, January 19, and for the official Inaugural Ball the following Monday. Both are slated for the Walter E. Washington Convention Center.

The musical talent billed to perform at the two inaugural events includes Alicia Keys, Brad Paisley, Far East Movement, fun., members of the cast of Glee, John Legend, Marc Anthony, Mindless Behavior, Nick Cannon, Smokey Robinson, Soul Children of Chicago, Stevie Wonder and Usher.

In addition to the two official Balls, several private ones are being staged January 21, including the charity group Musicians On Call, when sends performers to play bedside for hospitalized patients. That event will be headlined by chart-topping singer Ke$ha.

In recognition of the presidential inauguration and Latino arts and culture, actress Eva Longoria, San Antonio philanthropist and business leader Henry R. Muñoz III, and San Juan attorney and activist Andrés W. López, in partnership with the nation's leading Latino organizations, present In Performance at the Kennedy Center, which celebrates Latino talent.



Eva Longoria will host.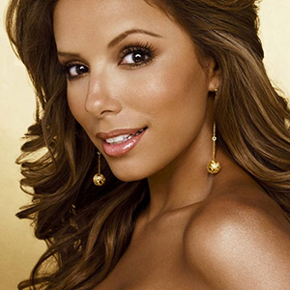 Actress Eva Longoria will host the evening.

The concert features performances by Antonio Banderas, Raúl Esparza, José Feliciano, Juan Diego Flórez, Melanie Griffith, George Lopez, Mario Lopez, Rita Moreno, Chita Rivera, Robert Rodriguez, Llewellyn Sanchez-Werner, Ballet Hispanico, Coro de Niños de San Juan, the Esperanza Azteca Youth Orchestra, the Pan American Symphony Orchestra, and other legends of Latino culture.

In Performance is part of Latino Inaugural 2013 - a three-day series of lectures, symposia and cultural gatherings that will give Latinos from all backgrounds, national origins, regions of the country and political parties the chance to reflect on the issues most important to them and determine how best to develop an agenda that betters the community and strengthens the country as a whole.

Ballet Hispanico, recognized as the premier Latino dance institution in the United States will perform an excerpt from artistic director Eduardo Vilaro's Cuban-inspired Danzón, set to music by Latin Jazz great Paquito D'Rivera. In addition, 20 students from the Ballet Hispanico School of Dance will perform in a piece choreographed for the finale of the evening.

This event takes place Sunday, January 20, in the opera House at The Kennedy Center in Washington, DC. Tickets include entry to a post-performance reception.


SPREADING THE WORD


KELLY RIPA AND MICHAEL STRAHAN co-hosts of Emmy Award-winning talk show Live with Kelly and Michael, will serve as the 2013 Kids Night On Broadway National Ambassadors. The announcement was made by The Broadway League.

"Broadway has always been magical to me, and it was a joy to share that magic with my own kids," said Kelly Ripa. "I'm thrilled to be part of a program that exposes children to all of the things that I love about the theatre."

"I'm honored to serve with Kelly as this year's Ambassadors for Kids' Night on Broadway. I have huge respect for Broadway performers. In the theatre, as in sports, the hard work, discipline and focus it takes to be a success are important fundamentals for kids to learn, and these actors and dancers are great role models for kids," said Michael Strahan.

Kids' Night on Broadway takes place February 25-March 3, when kids ages 6 to 18 can see Broadway shows for free when accompanied by a full-paying adult.

Participating shows include: Ann, Annie, Chicago, Hands on a Hardbody, Jersey Boys, The Lion King, Mamma Mia!, Mary Poppins, The Mystery of Edwin Drood, Nice Work If You Can Get It, Newsies, Once, The Phantom of the Opera, Rock of Ages, Rodgers and Hammerstein's Cinderella, Spider-Man: Turn off the Dark and Wicked.

Off-Broadway productions include: Avenue Q, Forever Dusty, The Gazillion Bubble Show, and Stomp.

NORAH JONES: A CONVERSATION WITH MUSIC Hear Grammy Award-winning musician Norah Jones talk with New York Times chief pop music critic Jon Pareles about her career and latest work, Little Broken Hearts. January 29, 2013 at The Times Center in NYC.

KRISTIN CHENOWETH disclosing on her Twitter page that her storage unit at JFK which contained "all my tour stuff" was "Half ruined by hurricane sandy.no complaints from me tho. I have my home."

RELEVANT OCTOGENARIANS AT 92Y the Enduring Stars of the Entertainment World. Making it on Broadway is one thing – but staying on Broadway is quite another. Four Broadway legends – Joel Grey, Barbara Cook, Sheldon Harnick and Mary Rodgers – visit 92Y to share unique and intimate insights on how they endured as entertainers over the long haul, and how they remain active and relevant in their octogenarian years.

The talk, moderated by WNYC's Leonard Lopate, is part of 92Y's ongoing Relevant Octogenarians series.

It also includes Dennis S. Charney, M.D., Dean of Icahn School of Medicine at Mount Sinai and co-author of the new book, Resilience. Dan Kaplan, former 92Y Board Chairman and President who has produced many 92Y galas, is the event's producer and the creator of the Relevant Octogenarians series.

Monday, January 21, 2013 at the 92Y in New York City.

BAM TRIBUTE TO DR. MARTIN LUTHER KING Brooklyn Borough President Marty Markowitz, and Medgar Evers College of The City University of New York present New York City's largest public celebration in honor of Dr. Martin Luther King, Jr.

This year's BAM (Brooklyn Academy of Music) event taking place January 16-21 features a host of events celebrating the vision of Dr. Martin Luther King, Jr., including a keynote address by Harry Belafonte, musical performances by The Brooklyn Interdenominational Choir and Kindred The Family Soul, a simulcast of the 57th presidential inauguration.

AN EVENING WITH DR. MAYA ANGELOU who will be speaking at Appalachian State University as part of the 29th MLK Commemoration. Her comments will center on the Civil Rights Movement in the United States and the legacy of Dr. King.

This annual event includes performances by the ASU Gospel Choir directed by Dr. Keith McCutchen with special guests from the Hayes School of Music and a special presentation by the sisters of the Omicron Kappa Chapter of Alpha Kappa Alpha Sorority, Inc.

January 22 as part of the Appalachian State University's Performing Arts Series. The Holmes Convocation Center in Boone, North Carolina.

TOUCHING THE STARS: COSTUME DESIGN FROM COVENT GARDEN TO HOLLYWOOD

Vinilla "Vin" Burnham, the talent behind the Batsuit.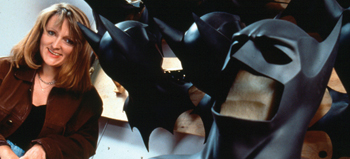 Vinilla "Vin" Burnham, award-winning costume designer and creator of Lady Gaga's Living Dress, talks about her work for feature films, theater, opera, ballet and television.

As the talent behind the Batsuit, the Penguin and Catwoman costumes for Batman Returns, Burnham is also known for her creature creations.

She has made creatures for Jim Henson's Creature Shop in London as well as Aslan the Lion for the BBC production of The Chronicles of Narnia.

The designer recently launched The Little Costume Shop, a collection of intricately detailed costume miniatures of opera and ballet costumes which are housed at the Royal Opera House at Covent Garden.

January 20, 2012 at the Toledo Museum of Art in Toledo, Ohio.


ROCKING OUT IN ETERNITY
Wired fou sound. Photo: CataCoffin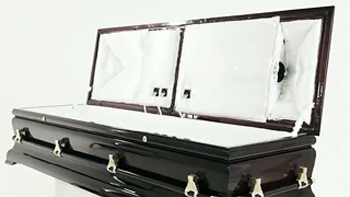 So loud noise flipped out grandpa. Then the old geezer goes to the land of harps, and you discover you're out of the will.

What to do?

Don't just box up gramps in any old six foot under homestead, put his head next to 2-way speakers and an 8-inch subwoofer Dimensional High Fidelity sound system controlled via Spotify. Pipe in some rock and rap, then tweet about it to your friends.

Taking advantage of the rest in peace philosophy is the view that the long sleep should have musical accompaniment. The Egyptians would be sooo jealous.

CataCombo sound system coffin plays music you'll take to the grave. The 2.5Ghz Intel core processor within the Cata tombstone server is linked to speakers in the coffin.

The system comprises three separate components: CataPlay, a custom application that lets you, or your loved ones, build and manage a playlist. CataTomb, an upgradeable server with a 4G connection that streams tunes from Spotify and displays track data on a 7-inch display.

And then there's the CataCoffin itself, your typical wooden burial box but accentuated with a pair of 2-way speakers with 4-inch midbass drivers and an 8-inch subwoofer that have been fine tuned for each coffin's interior.

Fredrik Hjelmquist is the owner and CEO of the Stockholm-based coffin company, Pause, where customers can view a demo and even hope into the coffin to try out the Catacombo sound system.

Hjelmquist believes that just because you are dead you shouldn't be deprived of the musical beat of your choice.

Once installed the system helps loved-ones to set up playlists for the recently departed - and even tweet about it when they do.

If you think concert tickets are expensive, this coffin will set you back $28,500 -$30,700.


OTHER PEOPLE'S MONEY


THE LES MISERABLES MOVIE SOUNDTRACK is the best-selling album in the US, topping the Billboard 200 chart last week with 92,000 copies sold.

THE OREGON SHAKESPEARE FESTIVAL recently learned that it is among a select number of national theaters to receive playwright-in-residence grants developed for producing theaters by the Performing Arts Program at The Andrew W. Mellon Foundation.

The grant of $303,000 will support American playwright Luis Alfaro for a three-year residency. Alfaro is OSF's first Resident Playwright. He will collaborate with OSF to create a three-play cycle about the Latino immigrant experience in the United States. He will serve as dramaturg on at least one production over each of the three years, starting with Tanya Saracho's world premiere, The Tenth Muse, opening in July 2013. He also will be an integral part of OSF's leadership team and assist OSF in connecting with local Latino communities and strengthening outreach efforts in the Rogue Valley.

BUBBLES AND BANKRUPTCY: FINANCIAL CRISES IN BRITAIN SINCE 1700 looks at the story of bubbles, manias, and crashes in Britain from the 1700s until the present.

The current financial crisis is not the first to have affected Britain, and it is unlikely to be the last. In this display you can find out more about the extraordinary stories of mismanagement, speculative frenzy, fraud and failure which permeate the history of finance.

From the nation's first major speculative bubble, caused by the South Sea Company in 1720, to the UK banking crisis in 2008–2012, the display uses original share certificates, prospectuses, banknotes and other fascinating objects to explain how, why and when financial crises have happened.

As well as identifying its causes, the display shows how society has responded to crisis. Prints, contemporary cartoons, protest badges and modern works of art all reflect the potential for social, political and satirical commentary. From the story of the man who sold land in a country that didn't actually exist, to the scandal of the Chancellor of the Exchequer who was sent to prison for financial corruption, find out how three centuries of bubbles and bankruptcies are still highly relevant to the financial systems of today.

On display through May 5, 2013 at the British Museum in London.


STILL CHIDING THAT HARLEY


The lead article in the December 30, 2012 column on Broadway To Vegas concerned Harley Akers, a man who insists he is an multi-award winning war correspondent. Broadway To Vegas reiterates every single word. ( See Broadway To Vegas column of December 30, 2012 )

In that column we asked for proof of Harley's brave, award winning war correspondent claims. No professional photoshop pictures, no bought souvenirs, nothing from a prop department, no purported letters of verification from friends. We requested and pointed out that legitimate reporters could produce "tear sheets with a non-altered by-line, clips and/or tapes. They might be aged, wrinkled, worn and scratchy, but they can be produced - and then verified."

"If Harley Akers was a war correspondent in Iraq, Afghanistan, Israel, Palestine - or covered the events in Haiti, then he owes it those who are in that elite, respected, talented and courageous group of men and women to produce the proof."

Instead, the 'proof' comes in the form of more distortions and lies.

His "proof" also violates the First Rule of Hole: When in one, stop digging.

A defense of Harley Akers was first published as an ad by the Las Vegas Tribune in their January 2-8, 2013 issue, then reprinted as editorial, on January 4, 2013 by Las Vegas On Line. A photo accompanied the blurb with the notation that Akers "selected the accompanying photo".

His defense:

" . . . .Akers is no stranger to conflict. For more than 45 years, he has covered and reported the news as a television anchorman, journalist, cameraman, writer and field producer. As a war correspondent, for International News Service based in Paris, France, he covered the Bosnian war in the Balkans, the invasion of Iraq, the liberation of Kuwait and was imbedded (SIC) with U.S. forces in Iraq and Afghanistan. He has reported from battles in almost all Middle-Eastern countries including Syria. Throughout his stellar career, he has endured dangerous, life-threatening situations and daring escapes to get the story out, writing and producing for CNN, CBS, ABC, Fox News, Paris Match, Le Monde, Paris Times and Der Speigel as well as International News Service. In 2003 and again in 2012 he was honored by his peers receiving the Distinguished International Journalist Award which was presented to him in Geneva, Switzerland. When he is not in some war torn country looking for a shave, shower, and decent meal, he resides in Las Vegas with his wife Gail where he has lived for over 35 years. While in Las Vegas, he has been a local TV news anchor on 3 stations, news director for CBS radio and host of a PBS TV show. In addition he was advertising spokesman for two west coast car dealerships and director of public relations, publicity and advertising for the MGM Grand Corporation. . . . ."



CBS Radio newsman Dave Barrett has been to the Persian Gulf region twice. He was based in Bahrain during Operation Earnest Will, where oil tankers transiting the Gulf were escorted to and from Kuwait. He also covered the allied buildup in Saudi Arabia during Operation Desert Shield. Photo: CBS Radio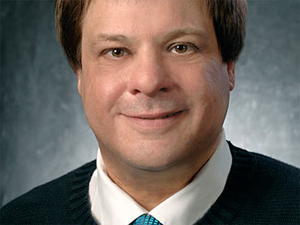 97 percent of the above is the total lie. One percent is the truth and the other two percent is an exaggeration or misleading.

Akers has done voice overs/commercials and he was a local Las Vegas TV news anchor.

That Harley "has endured dangerous, life-threatening situations and daring escapes to get the story out, writing and producing for CNN, CBS, ABC, Fox News," - is (no pun intended) news to them.

At one time Akers was part of the on-air staff of local Las Vegas NBC affiliate radio station KORK, now known as KBAD. His tenure at KNUU Radio was short lived. See above referenced Broadway To Vegas column.

As to the claim that Akers was "news director for CBS radio," according to CBS radio, they insist that they have never had a news director named Harley Akers.

They do have several national anchors - none named Harley Akers.

A current correspondent based in New York, Dave Barrett joined CBS News, Radio in February, 2001. He anchors hourly newscasts, updates, Spectrum newsbriefs and provides sound-intensive production pieces for use on CBS broadcasts. Barrett has covered two of his ten Olympics assignments while at CBS News.

From 1998-2001, Barrett was News Director for the Fox News Radio Network. Prior to that, he spent a storied 15 years at ABC Radio News, where he covered everything from political conventions and hurricanes to the Olympics. Barrett has been to the Persian Gulf region twice. He was based in Bahrain during Operation Earnest Will (1988), where oil tankers transiting the Gulf were escorted to and from Kuwait. He also covered the allied buildup in Saudi Arabia during Operation Desert Shield in 1990. In 1981, Barrett ran the Washington, DC bureau of the San Francisco-based Pacific News Service.



Harley Carnes not Harley Akers is the CBS radio news anchor. Photo: CBS Radio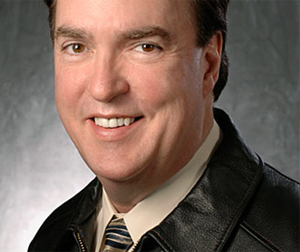 CBS does have a radio news anchor with the first name of Harley, but that is Harley Carnes, not Harley Akers. Harley Carnes joined WCBS 880 in 1992, the CBS Radio News flagship station. A dozen years at WCBS led to his current position as the Afternoon Anchor of the CBS Radio Network newscasts.

Other CBS radio news anchors are Jim Chenevey who joined CBS News, Radio in 1988. In addition to his anchoring duties, he reported on a number of major stories ranging from the release of South Africa's Nelson Mandela to the 1998 Winter Olympics in Nagano, Japan.

Frank Settipani became part of the CBS News Radio family in 1981, where, throughout the years, his assignments have taken him from the beaches of Normandy to the rain forests of Brazil.

Bill Whitney joined CBS News, Radio in 1984 and, in addition to anchoring news hourly broadcasts, also anchors the CBS World News Roundup - Late Edition.

Nor does CBS News list Harley Akers as ever having been a "past correspondent." That list contains 243 names and not one of them is Harley Akers.

Yes, Harley once handled public relations for the Las Vegas resort now known as Bally's - not to be confused with the MGM-Grand across the street.

Harley's employment was of short duration. He was fired. He wasn't given a verbal or written reprimand, suspended for a day or two or sent for re-training. With good reason he was called into an office and on-the-spot FIRED.

I know, because Harley started gossip blaming me, an accusation which, in a legal setting, I slapped down. Neither I, nor anyone else, caused Harley Akers to be axed. The person responsible for Harley Akers being fired was - Harley Akers.



THE SNAKE CAN

Sharon Sharth, Jane Kaczmarek, Joel Polis, James Lancaster; Diane Cary, Gregory Harrison in The Snake Can. Photo: Ed Krieger.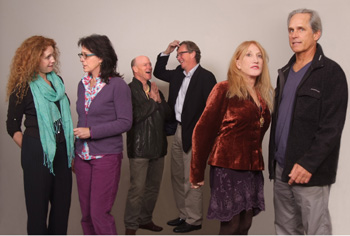 written by Kathryn Graf. Directed by Steven Robman.

Featuring Diane Cary, Gregory Harrison, Jane Kaczmarek, James Lancaster, Joel Polis, and Sharon Sharth.

Welcome to middle age… proceed with caution! Jane Kaczmarek and Gregory Harrison star in the world premiere of a comic drama that proves growing older doesn't always mean growing wiser.

Playwright Kathryn Graf brings us three successful women and the men in their lives as they challenge themselves to find love and personal fulfillment in their middle years.

Harriet (Kaczmarek) is a widow and single mother; Nina (Cary) has left her actor husband to escape the shadow of his celebrity; and twice-divorced Meg (Sharth) has been navigating the single world for ten years. These women, and the men in their lives, take a journey of self-discovery, stopping along the way to examine the gray areas of marriage and divorce, want and need, sexual ambiguity and dating in the age of online matchmaking.

Set design is by Jeffery Eisenmann; lighting design is by Adam Blumenthal; projection design is by Hana S. Kim; sound design is by Cricket S. Myers; costume design is by Miguel Montalvo; props are by Lorely Trinidad; casting is by Helen Geier; production stage manager is Liana Dillaway.

The Snake Can runs January 19-February 24 run at the Odyssey Theatre in Los Angeles.

BARRY MANILOW the Grammy Award-winning superstar returns to the Broadway stage for the first time in more than two decades.

He'll be performing songs from his massive catalog of hits in an intimate setting at the St. James Theatre on Broadway. From Mandy to I Write the Songs to Copacabana (At The Copa) and so many more. January 18-February 23, 2013.

SOUL SISTER a new musical exploring the life of Ike and Tina Turner.

Soul Sister is inspired by the life and times of Ike and Tina Turner and features all the classic Tina Turner hits, including: What's Love Got to Do With It, Proud Mary, Private Dancer, River Deep Mountain High and of course Simply the Best, as well as many more.

Starring Emi Wokoma as Tina Turner and Chris Tummings alongside her as Ike Turner.

After a mounting at the Savoy Theatre in London last fall, the musical will embark on a U.K. tour with the first stop at the King's Theatre in Glasgow from January 14-19, 2013.

AN IDEAL HUSBAND by Oscar Wilde. Directed by Malcolm Black.

The cast includes Jennie Eisenhower, Kate Fahrner, Harry Smith, Ian Merrill Peakes, Charlotte Northeast and Wendy Scharfman.

Benevolence, masculinity, wisdom, impeccable morals and unfaltering virtues - these are the foundations of An Ideal Husband…or are they? Not in Oscar Wilde's delightfully delicious and decadent parody of London's high-society ladies and gentlemen!

Sir Richard Chiltern (Ian Merrill Peakes) is a great man who regrettably possesses a dark secret about how he really built his wealth, nobility and career. Mrs. Chevely (Kate Fahrner ), a femme fatale from his past, knows his secret, has the proof, and blackmail is just another day at the office for her.

No matter how rich you are, you're never rich enough "to buy back your past." It's a story that could be ripped from today's headlines - but with a Wildean wink exposing the silliness of society that only the master of wit could imagine.

It's Oscar Wilde's highly-quotable screwball comedy about the secrets underneath the ascots, top hats and bustles of the rich and famous. After all, who needs virtue when you have An Ideal Husband.

January 15 - March 3 at Walnut Street Theatre in Philadelphia, PA.

THE BBC MURDERS by Agatha Christie.

Lost during the London Blitz of World War II and post-war reconstruction, four Agatha Christie radio from the BBC Mystery Series have been rediscovered and adapted for the stage to create a thrilling night of intrigue and murder.

Three Blind Mice was part of a May 30, 1947 evening program in honor of Queen Mary's Eightieth birthday. The BBC approached the queen some months prior and asked for her special favorites. Among a selection of music and variety, she requested a new mystery by Agatha Christie, a writer the queen deeply admired. The world's longest running play The Mousetrap was based on Three Blind Mice.

Yellow Iris was first presented on the BBC National Program in 1937. The main part of the story takes place in a London Cabaret. The play is unusual in that the production intersperses the action with the live musicians & performances of the cabaret artists who were on the bill at the restaurant where the murder is committed. It introduced the new Belgian Inspector Hercule Poirot, later to become one of Christie fans favorite detectives. Composer, singer-songwriter Tony & Grammy-winning Rupert Holmes wrote several original songs specifically for this play.

Butter in a Lordly Dish was first performed on the BBC on Tuesday, January 13, 1948 in a strand entitled Mystery Playhouse presents, The Detection Club. The play title comes from the Bible: Judges, 5:25: "He asked water, and she gave him milk; she brought forth butter in a lordly dish". "He" refers to Sisera and "she" is Jael. In the Bible Jael kills Sisera by hammering a nail through his head. This work was never published before.

Personal Call was presented on the BBC on Monday, May 31, 1954. The thriller introduces the audiences to the legendary character of Inspector Narracott from the 1931 novel The Sittaford Mystery. This work was never published before.

January 15 - February 3, 2013 at the Parker Playhouse in Fort Lauderdale, Florida.

DAWN TO DUSK AND BLACK FLOWER by David Parsons and Katarzyna Skarpetowska respectively.

Dawn to Dusk celebrates the diverse people and landscapes of Southern Florida. Set to the music of Grammy-Award winner Andrew Bird and Miami's legendary Tiempo Libre, Parsons Dance creates choreography integrated with streaming high-definition footage of the dancers who also appear onstage. The backdrop fills the stage with powerful photographs by Clyde Butcher and footage captured by Blue Land Media of the dancers in four of Florida's most precious wildlife parks. To create Face of America Series: Spirit of South Florida, David Parsons and members of Parsons Dance traveled to Florida in November 2011 with a ten-person film crew and members of Wolf Trap's production team. They spent ten days immersed in the natural environments of Big Cypress, Biscayne, Dry Tortugas, and Everglades National Parks, overwhelmed by the diversity of the landscapes and amazed by the indigenous wildlife. The dancers and filmmakers merged these environments to capture the beauty of these parks on film, in site-specific work. Dawn to Dusk was commissioned as part of Wolf Trap's Face of America Series: Spirit of South Florida.

Katarzyna Skarpetowska will explore her Polish roots in a World Premiere entitled Black Flowers featuring the music of Poland's greatest composer, Frédéric Chopin. Six dancers will guide the audience through a mystic lamentation and a mourning ritual in which women always appear in a universally sacred trio.

The Joyce Theater in New York City from January 15-27, 2013,

THE OTHER PLACE by Sharr White. Directed by two time Tony Award winner Joe Mantello.

Starring three-time Emmy Award winner and Tony Award nominee Laurie Metcalf, Daniel Stern, John Schiappa and Zoe Perry, who is Metcalf's real life daughter. This is the Broadway debut for both Perry and Stern.

In the play, which is billed as a thriller, Metcalf plays Juliana Smithton, "a successful neurologist whose life seems to be coming unhinged," according to MTC. "Her husband (Daniel Stern) has filed for divorce, her daughter (Zoe Perry) has eloped with a much older man (John Schiappa) and her own health is in jeopardy. But in this brilliantly crafted work, nothing is as it seems. Piece by piece, a mystery unfolds as fact blurs with fiction, past collides with present and the elusive truth about Juliana boils to the surface."

The creative team for the production includes Eugene Lee & Edward Pierce (scenic design), David Zinn (costume design), Justin Townsend (lighting design), Fitz Patton (original music, sound design), William Cusick (projection design) and David Caparelliotis (casting).

The Other Place had its world premiere in 2011 in the Mantello staging by Off-Broadway's MCC Theater. For that extended spring 2011 run at the Lucille Lortel Theatre, Metcalf won an Obie Award and a Lucille Lortel Award for her performance.

The Other Place had its European premiere at the National Theater Mannheim, Germany, and will premiere at the Melbourne Theatre Company in 2013. The Other Place was a recipient of the 2010 Playwrights First Award; the 2011 Blanche and Irving Laurie Foundation's Theatre Visions Fund Award; and was an Outer Critics Circle Award nominee for Outstanding New Off-Broadway Play.

A limited engagement with performances only to February 24, 2013 at the Samuel J. Friedman Theatre in NYC.


WHO'S WHERE




JUSTIN BIEBER on stage Tuesday, January 15, at the Arena in New Orleans. On Wednesday the show is at the BJCC Arena in Birmingham, AL. Friday's show is at the Bridgestone Arena in Nashville. On Saturday Bieber sings his hits at the Coliseum in Greensboro, NC.

CHRIS BOTTI makes beautiful music Wednesday, January 16, at The Craterian Theater in Medford, OR. On Thursday he's on stage at Benaroya Hall in Seattle. Saturday he opens a two night gig at the Opera House in Napa, CA.

THE MANHATTAN TRANSFER performs Thursday, January 17, 2013 at the Smith Center in Las Vegas. On Saturday they're on stage at the McCallum Theatre in Palm Desert, CA.

HUMAN NATURE opens a long term gig at The Venetian in Las Vegas on January 19.

ROSEANNE BARR takes up residence at the Comedy Club inside the Tropicana Hotel in Las Vegas for shows January 14-March 2, 2013.

GISELLE WOLF brings her Journeys: A Celebration cabaret show to the Metropolitan Room in NYC for shows January 17 & 18 and February 3 & 4th. The show includes songs from Leonard Bernstein, Jones & Schmidt, Jule Styne, Comden & Green and Lionel Bart as well as songs that are sung in French, Spanish, Italian and Yiddish. Musical direction and arrangements for the trio are by Ron Abel, and it is directed and developed with Karen Ludwig.


FINAL OVATION


DOROTHY SWERDLOVE who spent 29 years in the Billy Rose Theatre Division, died five days before her 85th birthday on December 30, 2012 at her home in Arizona.

Dorothy served on the Executive Board of the Theatre Library Association and as President from 1983 to 1985. She also served for decades as Secretary/Treasurer on the Board and Nominating Committee of the Outer Critics Circle.

She was also vice-president of SIBMAS (International Association of Libraries and Museums of the Performing Arts). Dorothy was a devoted volunteer at the Central Park Zoo and a member of the Snarks, a local amateur female theatre company.

She was a graduate of Swarthmore College and Columbia University. She worked at the Library of Congress, Congressional Reference Service as a research assistant, followed by work at Princeton University, Economics Division as a research assistant. Some of the highlights of her career at the New York Public Library include: Curator of the Billy Rose Theater Collection, President of the American Theater Library Association, and Vice President of the International Theater Library Association.

When she retired from the New York Public Library she moved to Tucson, where she volunteered at the Reid Park Zoo, The Kirk-Bear Canyon Library and several local theater groups.

She is survived by her brother, Chuck (Anne) Swerdlove of Tucson, AZ; nieces, Susan (John) Guetter, of Willcox, AZ and Tanya (Matt) Cuthbertson of Tucson; nephew, John (Lauren) Swerdlove of Tucson. She also is survived by grandniece, Talitha Cuthbertson and grandnephew, Isaac Cuthbertson, both of Tucson.

SASHA SEMENOFF whom Frank Sinatra called his favorite violinist, died January 5, 2013 in Las Vegas, Nevada. He was 88 years old.

Born September 20, 1924 in Riga, Latvia he was a Holocaust survivor.

He performed in Las Vegas for 54 years playing violin for such superstars as Elvis Presley, Frank Sinatra and Barbra Streisand. Sasha and His Romantic Strings were a draw at the Dunes Hotel in the 1960s, then he entertained for twelve and a half years at the MGM Grand Hotel, now Bally's. Semenoff also opened the Venetian Hotel in 1999 and performed there for several years.

Sasha was preceded in death by Sylvia, whom he met while playing the Borscht Belt in the Catskills. They were married in 1954. Their marriage lasted 49 years before her death.

In addition to his son Paul and his wife, Lara, of Las Vegas, Sasha Semenoff is survived by his stepson Alan Blum and his wife, Sue, of Las Vegas; sister Selma Krugliak of Bat-Yam, Israel, two grandsons, Aaron Semenoff and Joel Semenoff; and a great-grandson, Brody Semenoff.







Next Column: January 20, 2013
Copyright: January 13, 2013. All Rights Reserved. Reviews, Interviews, Commentary, Photographs or Graphics from any Broadway To Vegas (TM) columns may not be published, broadcast, rewritten, utilized as leads, or used in any manner without permission, compensation and/or credit.
Link to Main Page
---
Laura Deni



For the snail mail address, please E-mail your request.
CLICK HERE FOR COMMENT SECTION