! >
Broadway To Vegas
  
  REVIEWS INTERVIEWS COMMENTARY NEWS

| | |
| --- | --- |
| | |
CLAIMING TO BE A WAR CORRESPONDENT RISKS CRITICISM - - CHICAGO'S THEATRICAL TAX BREAKS WORKING - - LOU CHRISTIE JOINS THE FABULOUS PALM SPRINGS FOLLIES - - GLAMOUR, CELEBRITY AND POPULAR SONGS - - BROADWAY LIGHTS DIM IN HONOR OF JACK KLUGMAN AND CHARLES DURNING - - NEW YEAR'S DAY POLAR BEAR SWIMS BENEFIT CHARITIES - - MOVIE COSTING $1 BILLION TO BE MADE BY OSAMA BIN LADEN'S BROTHER - - STAR WARS TOYS - - DONATE . . . Scroll Down




CLICK HERE FOR COMMENT SECTION

Copyright: December 30, 2012
By: Laura Deni

PRETENDING TO BE AN AWARD WINNING WAR CORRESPONDENT DEMEANS THE MOST DIFFICULT JOB IN JOURNALISM
In April 2003 NBC News correspondent David Bloom, 39, one of the network's most prominent young stars and a near constant television presence reporting from the Iraqi desert, died from a pulmonary embolism caused by a condition known as deep-vein thrombosis (DVT) while he was covering the invasion of Iraq in April of 2003. The blood clot was probably the result of spending too much time scrunched up inside a tank. Embedded with Army column in southern Iraq, Bloom was about 25 miles south of Baghdad and packing gear early in the morning when he suddenly collapsed. Photo: Today Show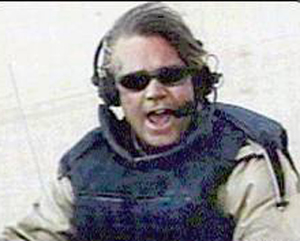 On a par with people who have claimed to be military war heroes, when they either weren't in the military or had some low ranking, 'safe' position is anyone who claims to have been an award winning war correspondent, when it appears they weren't.

Las Vegan Harley Akers has once again surfaced claiming to have been a war correspondent. An upcoming January, 2013 speech by Akers to a local Las Vegas group was touted in The Las Vegas Tribune weekly newspaper and reprinted by a Las Vegas on line gossip columnist, who referenced the Tribune as her source.

The item read: "Next month, the guest speaker will be Las Vegas' former TV anchorman, now a war correspondent, Mr. Harley Akers."

His purported escapades as a "war correspondent" surfaced in 2003-04 when he claimed not only to have been a "war correspondent" but an award winning one - not once, but twice.

The Wednesday, June 11, 2003 Las Vegas Review-Journal column Norm! featured this item; "Former local anchor Harley Akers, after an assignment in Baghdad, is returning to Paris where he works for the International Television News Service. His next assignment: the Paris Air Show. It's a working vacation for Akers, who anchored at channels 8 and 13. . . . " (1)

Then on Sunday, July 13, 2003 in another Norm! this appeared: "Foreign intrigue. What train hit Harley Akers? The former anchor at channels 8 and 13 is back from Europe after being seriously injured in a case shrouded in mystery. A correspondent for the International Television News Service, Akers was injured after a second-story fall in which he landed head-first on marble and concrete. All he's saying is "it wasn't an accident," adding that he was asked only to say it took place "in Europe." (2)



Brisbane, Australian war correspondent Michael Ware covered the Afghanistan war from 2001 and the Iraq war from 2003 for Time magazine. He returned home suffering post-traumatic stress disorder (PTSD). Photo: screen grab of Michael Ware during his period as a war correspondent with Time Magazine in the Middle east.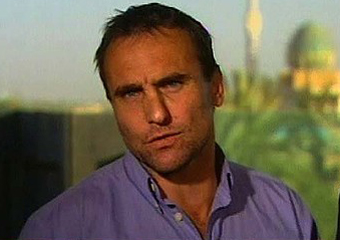 On Monday, March 22, 2004 another Norm! scribble appeared: "Former Las Vegas TV anchor Harley Akers has an American-in-Paris sitcom in the works. It's all about an American's adventures with language, culture and customs, Akers said. There's no shortage of sitcom fodder. "The French are famous for their paperwork. Getting a driver's license is almost as expensive as the flight over there, once you pay everyone," he said.

"Life overseas has been good to Akers, a former anchor at KLAS-TV, Channel 8 and KTNV-TV, Channel 13 who moved to France in 1995 to write a column for a weekly newspaper. That job evolved into a reporting job with the International Television News Service," continued the Norm! column.

"Earlier this year he won the "Distinguished Journalist" award by the Societe of the Syndicate Internationale De Journalists for the second time in six years. The award was given for Akers' coverage of "Operation Enduring Freedom" in Iraq and Afghanistan and the Israeli-Palestinian conflict." (3)

(NOTE: "Operation Enduring Freedom" is the official name used by the U.S. government for its war on Afghanistan (2001-present). Operation Enduring Freedom has nothing to do with Iraq. That effort is called Operation Iraqi Freedom and Operation New Dawn. War correspondents know the difference. In Afghanistan, military operations began October 7, 2001. In Iraq, military operations began March 19, 2003.)

All of Akers' claims were slammed down by the Las Vegas Sun newspaper which investigated and on Thursday, April 8, 2004 reported:

"The other paper in town recently had a gossip item about (Harley) Akers . . . . It said that he had won an international journalism award for his coverage of the war in Iraq.

"Instantly we were contacted by people who said that Akers had made the entire thing up," reported the Sun.

"We were curious because we had never heard of the organization that gave him the award, the Societe of the Syndicate Internationale De Journalists, nor the company that he said he was working for when he won it, the International Television News Service. "Our librarian and chief of research, Rebecca Bagayas, did a computer search of both, and we e-mailed Ann-Christina Hansen, an official with the Brussels, Belgium-based International Federation of Journalists.

"The Internet search came up with zip. And Hansen e-mailed back: "I am afraid that I have not heard of neither the award nor the journalist. But that does not mean they do not exist."

The Sun indicated they had attempted to contact Akers who they divulged had recently been hired by KNUU 970-AM (K-News). With their phone call not returned the newspaper called the station the following day only to be told that Akers no longer worked there.

Eventually the Sun reached him and reported: "Akers promptly ripped into KNUU and its management. "They have delusions of adequacy," Akers said.

"Akers also maintained that his award was completely legit. The organization, he said, was "not made up of what Americans traditionally think of" as journalists, however.

"He said it was a 500-member group, based in Geneva, of people in the media industry, such as camera operators," according to the Sun. (4)

I have had my Harley Akers encounters and I get to weigh in.

The name Harley Akers was thrown up to me in a disgusting farce of a legal deposition in which some individuals were outright paid, or promised paid vacations, to provide misleading or outright lies about me. ( Link )

Two of the individuals spewing lies and deception information about me included one Harley Akers and what is now one of his ex-wives.

The former Mrs. Akers provided statements which she claimed she had personally heard me say - words coming directly from my mouth. A lot of time was wasted in questioning me about whether I had ever said this or that. Each and every sentence I identified as coming from a television show, movie, play, a joke told by a specific comedian, or funny lines singers starring in Las Vegas spoke between songs. Some of the lines I had written. An attorney was hell bent on twisting any and all of the lines into meaning anything and everything vulgar and discusting.

I have heard the former Mrs. Akers attempt to defend her misleading statements. Her hair flicking explanation has been - in effect: Nobody asked me where she said it, or why she said it, or how she said it, only if I had heard her say it.

Harley Akers' home is located near a house owned by a person - who legally ought to know better - who also provided false information about me.

Akers is handsome, photogenic, and articulate. Years ago he and his then wife used to frequent shooting ranges favored by police officers, and engage in target practice. Akers may be a crack shot.

As for Harley, a lot of time was wasted questioning me about Harley Akers and his lies. While not the skuzziest of the people who spread falsehoods about me, he's a good example.

Now Harley has crawled out from whatever bunker he was in and, once again, wants to jabber - being billed as a "war correspondent."

The Sun did an excellent job investigating Harley's claims. However, with Akers billed as a war correspondent slated for a January speaking engagement, we decided to take the investigation one step further - by contacting each and every foreign news outlet Harley has, in print, claimed employed him or accepted his filed news copy about Iraq, Afghanistan, Israeli, or Palestinian events.

That was the first roadblock - since none of those news agencies or press groups seem to exist.

Thus, agencies with similar sounding titles were contacted and asked to provide employment verification either as a full time, part-time, individual story correspondent or in any way having worked with Harley Akers. If they ever had used him as a war correspondent, a request was made as to what training he had received for that dangerous and difficult position.

The agencies we contacted not only didn't have a record of using him, but none admitted to ever having heard of him.

To the best of anyone's knowledge or research there is not now, and never has been, any agency with the title of International Television News Service.

United Press International Television News, abbreviated as UPITN, was a television news agency, operating from 1967 to 1985. In 1985, after UPI sold its interest, it was renamed Worldwide Television News, or WTN. In 1998 WTN was bought out by the Associated Press, to become Associated Press Television News.

There is the highly respected Independent Television News, (ITN) headquartered in London. This is a world-renowned news and multi-media company and the UK's leading provider of independent news. If you do a Google search for the non-existent International Television News Service, what will come up is ITN - because that is the closest any search engine can come to locating the bogus name.

If anybody misleads about their employment with either a real or fabricated news agency and receives benefit from that - it can become a felony.

Akers' LinkedIn page lists his current occupation as "Journalist at International News Service."

Note the difference - removing the word 'television', but keeping the word 'service'.

There is an International News Service - which I contacted.

The editor's reply was immediate and to the point.

"We don't disclose details of our reporters without their prior authorisation but in this case we are not aware of Harley Akers."
Kind regards,
Glen Burns
INS News

If you search at Yatedo, the name International News Service does comes up with the name Harley Akers, because Yatedo uses spiders. Thus, if anything on the web refers to Akers as being with the International News Service it will appear on Yatedo. They do not verify what they list. Rather, "Every information you'll find on Yatedo is publicly available from any search engine such as Google, Bing, Yahoo! etc."

The group that Akers asserts gave him two war correspondent awards doesn't seem to exist, either.

'Societe of the Syndicate Internationale De Journalists,' as Akers calls it, is not based in Geneva, Timbuktu, or any point in-between.

In Geneva there is an organization called Club suisse de la Presse - Geneva Press Club, the Parc de l'OMC and the International Covenant for the Protection of Journalists (ICPJ). None have ever heard of Harley Akers.

The closest any group comes to bearing the name of 'Societe of the Syndicate Internationale De Journalists' is an organization that was around in 1894 (Eighteen hundred-ninety-four) called the Antwerp Congrés internationale de la Presse. They are the closest, because the title contains the words "internationale" and "de".

Akers' purported title incorporates both English and French which is inconsistent. If there really was a group called Societe of the Syndicate Internationale De Journalists the words 'of the' wouldn't be in the title. The use of the word 'the' in that position isn't just English it is American English.



It is French24 special correspondent Gaelle LeRoux who wrote the article about Haiti, not Harley Akers. Photo pictures LeRoux working in Haiti. Image: French24.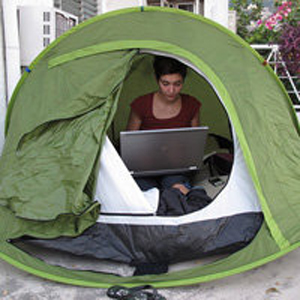 It's American English which birdshots the word 'the' - i.e. in American, the sentence would be; 'He went to the hospital.' In Europe, the sentence would be; 'He went to hospital.'

On January 21, 2011 the same local female web gossip columnist, who reprinted the upcoming speaking engagement of 'war correspondent' Akers, printed a long report which she wrote came directly from Harley Akers. It began:

"From Las Vegas resident, newsman Harley Akers, comes this report from Port-au-Prince, Haiti, dated January 18th... A Reporters Notebook. As the one-year anniversary of the earthquake that devastated Port-au-Prince arrived . . . . . In the streets downtown, the silence that petrified me on my last visit a year ago has evolved into a bewildering din of people, goats, dogs, chickens, cyclists, cars and trucks." (5)

The implication is that Akers was in Haiti and wrote the piece. Previously, Las Vegas web reports and E-mails sent by Akers' friends had him traveling to Haiti to cover the 2010 Haiti earthquake, which was a catastrophic magnitude 7.0 earthquake. A year later other e-mails and web posts indicated that Akers had returned to Haiti to report on the first year anniversary.

I haven't any idea whether the man has ever been to Haiti. He might own a home there for all I know. I do know that Harley Akers didn't write the original article.

I tracked down the news report, which is an article by a France 24 correspondent Gaelle LeRoux, not Harley Akers.

I contacted not one, but four distinct departments of France 24, to co-verify the author. According to the head of the press department for France 24:



France 24 is a global news channel, owned by public broadcaster and TF1. The highly respected outlet offers daily news and comment

Hi Laura,
I just checked with our different departments here in Paris and we all agree on the fact that M. Harley Akers has never worked for FRANCE 24.
Remain available for more info,
Damien AMADOU
80, rue Camille Desmoulins
92130 Issy-les-Moulineaux

The report which Akers sent to the easily identified gossip lady, who writes under a pseudonym, was almost word for word - with very subtle changes. (6)

As an example, a section of the France 24 original copy by Gaëlle LE ROUX Special Correspondant in Haiti (text) A Reporter's Notebook, reads:

"In the streets downtown, the silence that petrified me on my last visit a year ago has evolved into a bewildering din of people, goats, dogs, chickens, cyclists, cars and trucks. The result is a cacophony of shouts and barnyard braying overlaid with the rhythms of Haitian zouk (typical Haitian music).

On every corner, there seems to be an improvised flower shop. Yet stubborn traffic jams still renders the air unbreathable. Scars from the destruction have not been erased, but are simply masked by the bustle of daily life in the capital. Even the local newspaper is operating again amidst the ruins.

The 250,000 people killed in the quake have long been buried, and it is a new chapter now. But the fear lives on.

"In recent days, people have been saying they can feel shaking," David Charlier, a FRANCE 24 correspondent in Haiti, told me. "People are paranoid as the anniversary approaches. They stop you in the street and ask: "Did you feel anything?" But the shaking they feel is only in their heads."

In this traumatised population, conversations about death are very off-handed. Hurgon Laënnec, a sociologist I met this afternoon, says he's often disturbed by them."

This is how Akers' subtly changed the same section:

"In the streets downtown, the silence that petrified me on my last visit a year ago has evolved into a bewildering din of people, goats, dogs, chickens, cyclists, cars and trucks. The result is a cacophony of shouts and barnyard braying overlaid with the rhythms of Haitian zouk (typical Haitian music). IDENTICAL

On every corner, there seems to be an improvised flower shop. Yet stubborn traffic jams sill SIC renders the air unbreathable. Scars from the destruction have not been erased, but are simply masked by the bustle of daily life in the capital. Even the local newspaper is operating again amidst the ruins. IDENTICAL except for misspelled word

The over (CHANGING 250,000 to) 300,000 people killed in the quake have long been buried, and it's a new chapter now. But the fear lives on. "In recent days, people have been saying they can feel shaking," Francios Charlier, (removing FRANCE 24) another news correspondent in Haiti, told me. "People are paranoid as the anniversary has (Changed 'approaches' to) arrived. They stop you in the street and ask: "Did you feel anything? But the shaking they feel is only in their heads."

In this traumatized population, conversations about death are very off-handed. Hurgon Laennec, a sociologist ("I met this afternoon" changed to) in met (sic) in Port-au-Prince says he (sic) often disturbed by them."

Missing from the Akers' altered version is the important correct by-line, that of "Gaelle Le Roux Special Correspondant in Haiti (text) for news service France 24." Le Roux's copy was filed on January 9, 2011 and printed on January 10, 2011. Akers' copy is dated January 18, 2011

Over the years Akers has plagiarized me on more than one occasion. In my case, he did botched jobs.

The Las Vegas lady gossip, whom I have issues with, refers to herself as a "journalist" or "reporter," and has also printed in her column that her particular columns are read by "millions." As a general rule she is excellent about giving proper credit when she reprints.

The website Las Vegas On Line, known as LVOL - part of a complex of websites whose hidden owners have substantial assets - will take the position that they are not responsible for what is printed on their website, although they print, promote, link to and store her columns.

Whether she doesn't fact check, was mislead or whether the gossip person is in tandem with Akers, isn't known.

What makes claiming to have been a war correspondent even more reprehensible is an attempt to attach oneself to those courageous war correspondents who risk their lives to deliver the news.



Daniel Pearl was kidnapped while working as the South Asia Bureau Chief of The Wall Street Journal. He was subsequently beheaded by his captors on February 1, 2002.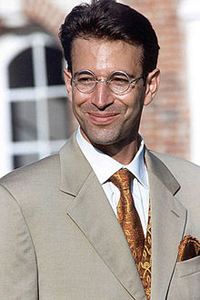 We all grieved at the death of Daniel Pearl and rejoiced at the recent release of kidnapped reporter Richard Engel.

War correspondents are a breed apart. They are a close knit group which is the most easily tracked. Because of military clearances, training, kidnap possibilities, medical issues, reporting locations, and a host of other determinants, virtually every move of a war correspondent is logged. One of the easier investigative jobs is to get a list of the names of war correspondents, the dates and places they served.

Nobody can just suddenly decide to become a 'war correspondent' or become embedded with the troops. Going solo doesn't mean your whereabouts aren't know by your agency. There are passports, Visas, inoculations and required military permissions.

According to NPR, "War correspondents have always been at the short end of the actuarial tables. Life insurance salesmen do not pester them. No war is safe, and no correspondent is bulletproof."

Less than a year ago, there were deaths in Syria of two prominent correspondents, Anthony Shadid of The New York Times and Marie Colvin, an American working for Britain's Sunday Times.



Marie Colvin was an award winning American journalist who worked for the British newspaper Sunday Times. Colvin lost the sight in her left eye due to a blast by a Sri Lankan Army-propelled grenade (RPG) on April 16, 2001 while crossing from a LTTE controlled area to a Government controlled area; thereafter she wore an eye patch. She was attacked even after calling out "journalist, journalist!" while reporting on the Sri Lankan Civil War. She told Lindsey Hilsum of Channel 4 News that her attacker "knew what he was doing." On August 29, 2012 it was announced that Charlize Theron and producer Basil Iwanyk are have teamed for a film about the life of Colvin. Iwanyk and Thunder Road's Peter Lawson have optioned the Vanity Fair article Marie Colvin's Private War, with Theron and her Denver and Delilah Films partners Beth Kono and AJ Dix in talks to join Iwanyk as producers. Handout picture from British newspaper the Sunday Times shows war correspondent Marie Colvin in Cairo, Egypt.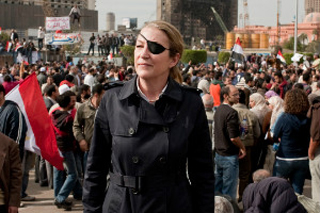 War correspondents traditionally cover conflicts by traveling with armies. Associated Press reporter Chris Tomlinson traveled with U.S. forces in Iraq in 2003. This even carried over to America's wars in Iraq and Afghanistan, where correspondents embedded with U.S. forces.

Referring to the years when Akers claimed to have been a war correspondent in Iraq and Afghanistan, according to the Committee to Protect Journalists (CPJ), "2004 was the deadliest year for journalists in the last decade. They died disproportionately in one place: Iraq. Deteriorating security conditions caused by the growing insurgency make Iraq the world's most dangerous place for journalists today. Of the 56 journalists killed worldwide last year, more than 40 percent lost their lives in Iraq."

According to a PBS report by Dave Johns,"By the end of 2004, correspondents were traveling rarely, and only in the company of Iraqi security guards, translators and "fixers" to handle security and logistics."

As Wall Street Journal reporter Farnaz Fassihi wrote, "... my most pressing concern every day is not to write a kick-ass story, but to stay alive and make sure our Iraqi employees stay alive. In Baghdad, I am a security personnel first, a reporter second."

When journalists from media organizations head into a war zone, they typically go armed with specialized training that could save their lives if something goes wrong.

Two of the best-known private firms that specialize in war training are Centurion Risk Assessment Services and AKE Integrated Risk Solutions. Former members of the British military run both companies. The Pentagon also offers a weeklong class for journalists likely to be embedded with a military unit in Iraq or Afghanistan.

ABC News sends its staff to Centurion Risk Assessment for a five-day course called Hostile Environments and First Aid Training, which is held either in the United States or England.

AKE offers a five-day course, called Surviving Hostile Regions, for news teams and individuals working in challenging or hostile areas.

In business since 1993, AKE has expanded its courses and designed area-specific training, with a new focus on Iraq.

To claim to have been a war correspondent in Iraq and Afghanistan during that turbulent time insults the brave journalists who risked life and limb to bring us the news.

On April 19, 2003, Nazeh Darwazeh, a Palestinian cameraman was shot to death while covering clashes between IDF troops. Richard Wild, a British cameraman, was killed outside a Baghdad museum in July 2003.

In April, 2004 armed gunmen abducted eight members of the press. Enzo Baldoni, an Italian freelance journalist, was kidnapped in August by an armed group who demanded that Italy withdraw its troops from Iraq in exchange for his release. His captors later killed him. In all, 22 journalists were abducted in Iraq in 2004, according to the CPJ.



Deborah Amos won a 2004 Alfred I. Dupont-Columbia Award for her coverage of Iraq. Photo: Steve Barrett.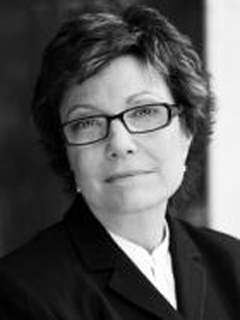 John Burns, Baghdad bureau chief for The New York Times, described to Frontline the effect of his own abduction: "Once you're taken hostage and blindfolded and driven out into the desert by angry, threatening men, there's really nothing you can do."

Anderson Cooper has stated that being kidnapped is his worst fear.

Some of the brave men and women who have served during the time frame and at the locations Akers claimed to have worked as a war correspondent are: CNN Anchor and Chief International Correspondent Christiane Amanpour. Her first major assignment was covering the Iran-Iraq War.

Deborah Amos won a 2004 Alfred I. Dupont-Columbia Award for her coverage of Iraq. ABC News correspondent Miguel Marquez, Kimberly Dozier, Jeremy Bowen, 3-time Emmy Award winner Hoda Abdel-Hamid, Hashem Ahelbarra, Rula Amin, Zeina Awad, and James Bays.

Tony Birtley the famed correspondent who reported on nearly 20 wars and conflict zones, from Lebanon to Afghanistan, Chechnya and Bosnia has been wounded three times, on the last occasion almost losing a leg.

Based in France, David Chater has worked in television news for more than three decades. As a reporter for ITN he filed stories from Tel Aviv, which was under Scud attack from Iraq during the first Gulf war. Shot in the back by a sniper on the frontline in the Yugoslavian conflict, surgeons saved his life but had to remove one of his kidneys. He was based in Baghdad throughout the build-up to the US-led coalition invasion and stayed throughout Operation Shock and Awe before reporting live from the streets of the city as the American forces arrived.

Alan Fisher's career in television stretches back more than 25 years. He came under sustained fire while reporting on US army operations in Afghanistan. He spent 10 weeks in Baghdad leading GMTV's coverage of the last Gulf War.



Mike Hanna served as CNN's Jerusalem bureau chief, supervising and leading the network's ongoing coverage of the dramatic events in the region.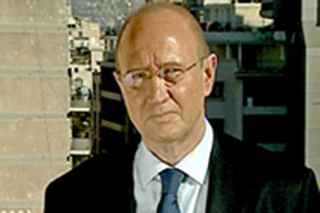 Other war correspondents are; Mike Hanna, Teresa Bo, Zeina Khodr, Haru Mutasa, Mark Seddon, and Jonah Hull who has worked in the international television news industry for 13 years.

While with the Associated Press Television News (APTN), in 2001, Jonah was among the first western journalists to enter Afghanistan immediately prior to the American bombing campaign, crossing the border from Iran and meeting Taliban fighters there. He was one of the first reporters to be 'embedded' with US forces in Kandahar, Afghanistan.

Amr El-Kahky has reported on major stories including the 2003 invasion of Iraq, where he was embedded with the American troops in the south of the country. Before that, he covered Operation Anaconda in Afghanistan.

When Ayman Mohyeldin was a producer with CNN, he was based for two years in Baghdad, where he covered the immediate aftermath of the US-led invasion of Iraq. He was the only news producer allowed to observe and report on the US handover of Saddam Hussein to an Iraqi judge.



Ayman Mohyeldin covered the immediate aftermath of the US-led invasion of Iraq.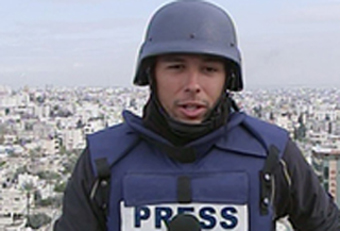 Rob Reynolds has more than 25 years experience in international television journalism. He has reported from war zones including Iraq, Kuwait, Bosnia, Somalia, Ethiopia, Russia and Haiti. Nick Spicer has reported from most European countries, as well as Kosovo, Afghanistan, Chechnya, Iraq and Libya.

Veteran war correspondents also include; John Rich, Gary Shepard, Allen Pizzey, Mike Boettcher, Bernie Shaw, John Holliman, Peter Arnett, Gustavo Sierra, Mark Strassman, Larry LeSueur, and Andrew Stack.

Those are just a few of the to-be-admired war correspondents named on various lists. The name Harley Akers is not on any of the lists.

Every reporter has tear sheets with a non-altered by-line, clips and/or tapes. They might be aged, wrinkled, worn and scratchy, but they can be produced - and then verified.

If Harley Akers was a war correspondent in Iraq, Afghanistan, Israel, Palestine - or covered the events in Haiti, then he owes it those who are in that elite, respected, talented and courageous group of men and women to produce the proof.

(NOTE): The referenced Norm! columns are located at: (1) ( Wednesday, June 11, 2003 ) - (2) ( Sunday, July 13, 2003 ) - (3) ( Monday, March 22, 2004 )

Because of difficulty in linking to a web page with an extremely long address; location of the originals of other articles are identified in the following manner:

A reference to a Las Vegas Sun column (4) is located by going to Google search and typing in: Harley Akers Las Vegas Sun - and then going to www.lasvegassun.com/.../vegasbeat----timothy-mcdarrah-signals-scra...Cached 2004.
( Las Vegas Sun April 8,2004 column copy )

A Reporter's Notebook legitimate article on Haiti (5) is located at www.france24.com/en/20110109-haiti-death-recovery-port-au-prince-earthquake-un-ngo-trauma-anniversary.

Copies of the altered article (6) are located by: Go to Google search and type in Harley Akers Haiti and click; Claire Voyant - Past Columns - LVOL.com www.lvol.com/gossip/2011/lvgossip229.htmlCached Jan 21, 2011 – From Las Vegas resident, newsman Harley Akers, comes this report from Port-au -Prince, Haiti, dated January 18th... A Reporters Notebook ...

Copies of the legitimate article and the by-line removed slightly altered reprint are also included in the link above - on the bottom of the page which has the Sun April 8, 2004 information.

An attempt to reach Harley Akers was unsuccessful.





Broadway To Vegas is supported through advertising and donations. Priority consideration is given to interview suggestions, news, press releases, etc from paid supporters. However, no paid supporters control, alter, edit, or in any way manipulate the content of this site. Your donation is appreciated. We accept PAYPAL. Thank you for your interest.



ART AND ABOUT


STAR WARS TOYS at the Arts Décoratifs in Paris retraces thirty-five years of the history of the toys and products derived from this popular and successful space saga.

It is an opportunity to showcase this fun production range that is passed on from generation to generation.

The richness of the imaginative world dreamed up by George Lucas has generated a huge amount of games, toys, comics and products.

Star Wars Toys is unveiled in a setting designed by the H5 collective.

A selection of four hundred toys and objects drawn primarily from the figurine lines produced by Hasbro and its subsidiary Kenner are exhibited.

On display through March 17, 2013 at The Museum of Decorative Arts (Les Arts Décoratifs) in Paris.

NEW YEARS CELEBRATIONS AT THE TOKYO NATIONAL MUSEUM will feature the year's zodiac sign Snake, and the museum will host various family events.

At Honkan (Japanese Gallery), there will be a Feature Exhibition of the New Year - Snakes and Serpents. Family events will be held on the 2nd and 3rd of January, including Shishimai dance performances, Taiko (Japanese drum) performances, and Daikagura of Edo Traditional vaudeville entertainment.

January 2, 2013-January 27, 2013 at the Tokyo National Museum in Tokyo, Japan.


POLAR BEAR PLUNGES WELCOME 2013
Bone chilling New Years' Day ice swims to benefit charities are about to take the plunge.

Ever since 1904, the L Street Brownies celebrate the New Year by plunging into the icy waters of Boston's Dorchester Bay to raise money for local charities.

Between about 500 and 1,000 swimmers participate in the New Year event. An Irish band usually plays until they also jump in the water. A large crowd of friends and onlookers cheer them on while passing around towels, vitamin C, and flasks.

The L Street Brownies are a polar bear swim club formed in 1902. Although most members are reported to "appear to be 50-something or younger, a number are in their 80s and 90s and attribute their strong immune systems to the daily exercise and icy water."

There are an abundance of icy water lovers in the state of Washington. At least five polar bear plunges are set to take place on Tuesday. Some are for charity, such as the "Bucks for New Year's Luck" campaign that supports Playground Pals, a program that provides free lunch and recreation activities to hundreds of children every summer at three sites in Lacey.

People in Kirkland, Seattle, Tacoma, Renton and Lacey will dress up in swim suit costumes as they plunge into the coolest event of the year.

Every year, hundreds gather on the frosty shores of Lake George for their daring New Years Day swim, also known as the Polar Plunge. On Tuesday, January 1, 2013, that tradition continues at Shepard Park Beach at Lake George in the Adirondacks of New York, where about 850 participants are expected to literally chill off.

The annual Lake George Polar Plunge has been a popular tradition for years, and marks the kick-off of each year's Winter Carnival, which runs through the end of February.

Nearly a thousand people crowd Shepard Park Beach in their swimming trunks and bikinis for the event, shivering and dancing around to stay warm before the countdown to the big plunge. Then all at once, they rush into the bone-chilling waters for a New Year's polar bear swim. Polar swimmers are advised that; "winter in Lake George is no mild climate, so the waters are frigid and just barely above freezing temperature. In some years, there has even been a thin film of ice to swim though. It is cold!"

One of the coolest (literally) Newport RI events, which has been taking place since 1969, the New Year's Day Polar Bear plunge benefits A Wish Come True, a group that grants wishes for sick children.

An after party takes place next door at the Atlantic Beach Club.

The town of North Beach in MD always stages their Annual Polar Bear Plunge on January lst. Plungers take a quick dip, splash or swim in the frigid Chesapeake Bay.

Some feel the plunge is a way to cleanse their body and to welcome in the new year; others may have just lost a bet!

Plungers enjoy hot cocoa and roast marshmallows around a warm bonfire. All participants receive a certificate and t-shirt.


SPREADING THE WORD


LIVE FROM LINCOLN CENTER

Marvin Hamlisch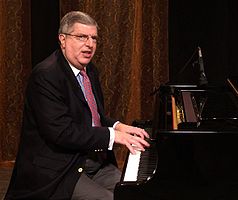 with The New York Philharmonic will honor the life and music of Marvin Hamlisch (1944-2012) at its New Year's Eve gala, with tunes by Joshua Bell, Paul Esparza, Michael Feinstein, Maria Friedman, Josh Groban, Megan Hilty, Kelli O Hara and Frederica von Stade.

The New York Philharmonic had engaged Marvin Hamlisch, the famed composer of many of our most beloved songs of stage and screen, to conduct this year's New Year's Eve concert in Avery Fisher Hall on Monday evening, December 31. Tragically Hamlisch died suddenly last August at the age of 68. And so the concert will be a musical celebration of Hamlisch's life and his remarkable output. Furthermore, it will reunite two stalwarts of the Broadway stage, Conductor Paul Gemignani and Director Lonny Price, both of whom brought to Live From Lincoln Center audiences the remarkable Philharmonic performances of Sondheim's Sweeney Todd, Passion and Company, and Bernstein's Candide.

Live From Lincoln Center's new host, Audra McDonald, is featured in this tribute to Marvin Hamlisch.

KRISTINE NIELSEN, DAVID HYDE PIERCE AND SIGOURNEY WEAVER cast members of Vanya and Sonia and Masha and Spike take part in a conversation moderated by Anne Cattaneo, the Lincoln Center Dramaturg.

Seating is limited and available on a first-come, first-served basis. Audio recording will be available after the event.

Part of the Lincoln Center Platform Series. Thursday, January 3, in the Beaumont Theater Lobby of Lincoln Center Theater, NYC.

THE ASSOCIATION OF THEATRICAL PRESS AGENTS AND MANAGERS will join the League of Professional Theatre Women's Oral History series with a panel discussion of women who have contributed to their fields of expertise in theatrical management and press promotion.

Paul Libin, Vice President of Jujamcyn Theatres will moderate the panel.

Monday, January 7, 2013, at the New York Public Library for the Performing Arts, Dorothy and Lewis B. Cullman Center, Bruno Walter Auditorium.

PRESENTATION: GLAMOUR, CELEBRITY AND POPULAR SONGS Michael Lasser - lecturer, writer, broadcaster, critic and teacher - discusses songs that reflect attitudes toward women and celebrity in the early 20th century.

Sexual values changed dramatically as the idea of celebrity quickly took hold of the imagination.

Lasser is co-author of the recent book America's Songs: The Stories Behind the Songs of Broadway, Hollywood and Tin Pan Alley. Since 1980, he has been host of the syndicated public radio show, Fascinatin' Rhythm, winner of a 1994 Peabody Award.

January 4, 2013 at the Little Theater in the Toledo Museum of Art in Toledo, Ohio.

ARS NOVA IS PUTTIN' ON THE RITZ this New Year's Eve. Shine your spats and uncork the moonshine. Just whisper the secret password, and you'll be whisked away to a hidden world of flappers, gangsters and raucous revelry at this year's Prohibition-inspired New Year's Eve Spectacular.

The Green Door, Ars Nova's seductive speakeasy, will offer debauched delights for rum runners and moonshiners alike, while the luxurious Ars Nova Penthouse will be transformed into The Champagne Suite, delivering the plush café pleasures of the Roaring '20's - two floors of bawdy burlesque, stunning circus acts and luscious live music. Ars Nova in New York City.

FIRST MONDAYS WITH DAVID YAZBEK AND HIS LADY PARTS WITH SPECIAL GUEST NORBERT LEO BUTZ known for his thrilling live performances and irreverent style, award-winning musical troublemaker David Yazbek returns to the stage with his band in this ongoing series at 92YTribeca, NYC presented the first Monday of each month.

Yazbek - whose influences range from Captain Beefheart to Frank Loesser - plans to deliver musical pyrotechnics, new songs debuted at every show, and unexpected, guests from the worlds of theater, music, comedy and beyond. On January 7, Yazbek welcomes Tony Award-winning special guest Norbert Leo Butz.

2012 was the year of hair extensions. Some television personalities have them so long that, instead of a hair stylist, they should be using a horse groomer.


OTHER PEOPLE'S MONEY


THE ILLINOIS LIVE THEATRE PRODUCTION TAX CREDIT which passed the Illinois Senate on December 11, 2011, celebrated its first anniversary with producers applauding the legislation.

The tax credit is designed to support Illinois engagements of pre-Broadway and long-running shows in theaters of 1,200 seats or more. It provides producers with tax credits in return for their spending in the State of Illinois; up to 20% of spending on such things as labor and marketing can be applied. The program is capped at $2 million per year.

Shows taking advantage of the tax credit to stage their pre-Broadway try outs in the Windy City include Kinky Boots at the Bank of America Theatre and Big Fish which opens at the Oriental Theatre in April.

Two-time Tony Award-winner Norbert Leo Butz will star. Tony Award-nominee Andrew Lippa wrote the songs for the production, and John August wrote the book, which is inspired by the novel and film of the same name. Five-time Tony-winner Susan Stroman will direct and choreograph.

Only Louisiana and Rhode Island have similar legislation, intended to bring shows to cities like New Orleans and Providence.

Prior to the tax break, Chicago was the springboard to only two pre-Broadway shows since 2006 - The Pirate Queen and The Addams Family.

Kinky Boots with music by Cyndi Lauper, and a book by Harvey Fierstein is directed by Jerry Mitchell. That musical wrapped up a successful Chicago try-out on November 4 and will begin preview performances on Broadway at the Al Hirschfeld Theatre on March 5, 2013, with an official opening night set for Thursday, April 4, 2013.

ONE BILLION DOLLAR FILM about the life of the Prophet Muhammad (if it ever gets completed) will not only be the most expensive ever made in US dollars, but also rank as the only movie about Prophet Muhammad approved by Muslim scholars.

The approval of those scholars was necessary for the company to move ahead with the movie production.

The English-language blockbuster will be in seven parts, Qatar-based Al Noor Holding Group announced to the press.

Established in 2007 in Dubai, Al Noor Holding Investment LLC is a United Arab Emirates-based development entity. The company is majority-owned by its Chairman, Sheikh Tarek M. Binladen, who is the brother of Osama Binladen.

The hands on producer was previously announced as Barrie Osborne, a Hollywood veteran of more than 40 years whose credits include Lord of the Rings and The Matrix.

Global Muslim Brotherhood leader Sheikh Yusuf Al Qaradawi is serving as an advisor to the film.

The Prophet will not be directly depicted in the film, but his companions will be, said Al Qaradawi, who led the research on the movie.

In a press release the company stated that the film will be in English and will be translated into several different languages "to correct the wrong image Western societies have of Islam."

Nihad Awad, a co-founder of the Council on American-Islamic Relations (CAIR) and its executive director, told the press that around 750 movies with negative messages about Islam or Prophet Mohammad were produced by Hollywood in the last decade.

To date the most expensive ever films made - adjusted for inflation are:

1: Pirates of the Caribbean: At World's End 2007 - Adjusted $336m - Nominal $300m.

2: Titanic 1997 - Adjusted $290m - Nominal $200m.

3: Spider-Man 3 2007 - Adjusted $389m - Nominal $258m.

4: Tangled 2010 - Adjusted $277m - Nominal $260m.

5: Harry Potter and the Half-Blood Prince 2009 - Adjusted $271m - Nominal $250 m.


CURTAIN DOWN


DEAD ACCOUNTS will be just that as of January 6, 2013. The play by Theresa Rebeck, starring Katie Holmes and Norbert Leo Butz, will have had 27 previews and 44 performances when it closes on an early exit.

According to the New York Times, for the week ending December 23, 2012, Dead Accounts had made just under 25 per cent of its potential gross at the Music Box Theatre.

A CHRISTMAS STORY shutters today, Sunday, December 30, 2012 as scheduled.

Music and lyrics by Benj Pasek and Justin Paul, book by Joseph Robinette which was adapted from the 1983 movie, at the Lunt-Fontanne Theatre, NYC. Look forward to the delightful show returning next holiday season.

BRING IT ON: THE MUSICAL with music by Tom Kitt and Lin-Manuel Miranda, lyrics by Lin-Manuel Miranda and Amanda Green, with book by Jeff Whitty at the St James Theatre, NYC. closes today, Sunday, December 30, 2012.

ELF returns to the North Pole next Sunday, January 6, 2013. Music by Matthew Sklar, Lyrics by Chad Beguelin, Book by Thomas Meehan and Bob Martin. One week left to enjoy the holiday smile maker at the Al Hirschfeld Theatre, NYC.

GRACE by Craig Wright at the Cort Theatre, NYC departs January 6, 2013.

CHAPLIN with music and lyrics by Christopher Curtis and book by Thomas Meehan and Christopher Curtis at the Ethel Barrymore Theatre in NYC drops the curtain on Sunday, January 6, 2013.

WAR HORSE the Tony Award winning production based on a novel by Michael Morpurgo, adapted by Nick Stafford in association with Handspring Puppet Company, at Lincoln Center/Vivian Beaumont in NYC gallops off stage Sunday, January 6, 2013.

In London War Horse continues until February 13, 2013 at the New London Theatre.



THE FABULOUS PALM SPRINGS FOLLIES

Lou Christie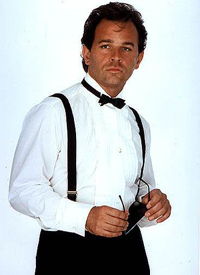 welcomes rock and roll legend Lou Christie who makes his Follies debut beginning January 8.

Christie's chart topping, multi-million selling career as a songwriter, recording artist, and performer started in a two-track studio in Glenwillard, Pennsylvania, his rural hometown near Pittsburgh. His first million-selling song, The Gypsy Cried, transformed a local choirboy, Lugee Alfredo Giovanni Sacco, into Lou Christie-national teen idol, while still a teenager himself.

No longer a teenager, but still a three-octave musical phenomena, he makes stars in the Follies through March 9.

Two Faces Have I was Christie's next big hit featuring his stratospheric falsetto. Then, his #1 multi-million selling Lightnin' Strikes, forever embedded him into America's musical consciousness. His chart-topping success continued with two more million selling hits, Rhapsody In The Rain and I'm Gonna Make You Mine. The success of Rhapsody was fueled by the fact that it was the first song banned on the radio due to its suggestive lyrics.

Christie was more than just your average teen idol: He was one of the 1960's first singer-songwriters. Together with his eccentric collaborator, Twyla Herbert, Christie co-wrote nearly all of his songs. Herbert, nearly 30 years his senior, was a classically trained musician, so it was the perfect partnership since Christie had no formal musical training.

Highlights from Christie's performing career include appearances on Dick Clark's Caravan Of Stars, sharing 72 consecutive one-nighters with Diana Ross and the Supremes, and a command performance for Queen Elizabeth and the Royal Family.

Elton John, John Lennon and Madonna are among the music legends upon whom Christie has had major influence. Elton John played piano for Christie during Christie's 'London Period' in the early 70's, and recorded the Christie/Herbert-penned song, She Sold Me Magic. John Lennon repeatedly pointed out in his interviews, "Lou Christie was one of my influences." And Madonna even thanked Christie in the liner notes of her ten-million-selling Immaculate Collection LP.

Follies is housed in downtown Palm Springs' historic Plaza Theatre, a charming, neon-encrusted old movie house, which is an attraction itself.

THE MIKADO, H.M.S. PINAFORE AND THE YEOMAN OF THE GUARD presented by the New York Gilbert & Sullivan Players.

The repertory company launches its G&S Fest 2013, presenting three iconic productions: The Mikado (January 4-6), H.M.S. Pinafore (January 11th -13) and The Yeomen of the Guard (January 18-20) when the company stages its gala return to NY City Center.

In The Mikado, or The Town of Titipu, the location is a fictitious Japanese town full of colorful characters - 3 little maids from school, a wandering minstrel, a hilariously corrupt public official, and a Lord High Executioner who may have a list of potential victims but is too tenderhearted to actually perform his duties..

H.M.S. Pinafore, or Lass That Loved a Sailor is the start of the Gilbert & Sullivan collaboration's hit parade and the beginning of musical theatre as we know it.

On board H.M.S. Pinafore, the lowly sailor, Ralph Rackstraw, has fallen in love with Josephine, daughter of the repressed, but ever polite, Captain Corcoran whose social climbing ambitions have caused him to promise Josephine in marriage to the insufferable Sir Joseph Porter, K.C.B, First Lord of the Admiralty. While the crew and Sir Joseph's groupies, referred to as "his sisters and his cousins and his aunts" dance their way across the deck, Josephine promises not to follow her heart in returning Ralph's affection and the Captain reveals his own attraction to the lowly peddler woman, Little Buttercup, who hints that "things are seldom what they seem."

Yeomen of the Guard, or The Merryman and His Maid is the most operatic of the Gilbert & Sullivan masterpieces. The score is full of grand and intimate moments - delicate, dramatic, and sincerely moving by degrees. The only G&S collaboration which takes place in an actual historic time and location, it nevertheless contains the wit and satire of human nature which define their art. Set in the Tower of London during the turbulent reign of King Henry the Eighth, The Yeomen of the Guard is the story of a gallant prisoner falsely accused, two girls who love him, and an out of work itinerant jester.

Under the artistic and music direction of Albert Bergeret, the company has, for 38 seasons, presented over 2,600 performances throughout the United States, Canada, and England. Incorporating a 25-piece orchestra, its productions feature contemporary energy while retaining a traditional respect for each of the G&S masterpieces.

New York Gilbert & Sullivan Players is considered by many to be the nation's "leading custodian of the G&S classics."

January 4-January 20, 2013 at NY City Center in New York City.

PICNIC by William Inge. The new production is directed by Sam Gold.

Starring Reed Birney as Howard Bevans, Maggie Grace as Madge Owens, Elizabeth Marvel as Rosemary Sydney, Sebastian Stan as Hal Carter, Mare Winningham as Flo Owens and Ellen Burstyn as Helen Potts.

The cast also features Madeleine Martin (Millie Owens), Ben Rappaport (Alan Seymour), Cassie Beck (Christine Schoenwalde), Maddie Corman (Irma Kronkite), Lizbeth Mackay (Mrs. Pott's Mother), Chris Perfetti (Bomber).

Sensual, passionate and delightfully funny, Picnic is a timeless American classic about the line between restraint and desire. It's a balmy Labor Day in the American Heartland, and a group of women are preparing for a picnic... but they'll have to lay a lot on the line before they can lay out the checkered cloths. When a handsome young drifter named Hal (Stan) arrives, his combination of uncouth manners and titillating charm sends the women reeling, especially the beautiful Madge (Grace). When Hal is forced out of town, Madge must decide whether their fleeting encounter is worth changing the course of her life.

Currently in previews at the American Airlines Theater in New York City.

THE 2017 TONY AWARDZ A Parody of Musical Proportions with Book and Lyrics by Stephanie Streisand. Music and Additional Lyrics by Rocco Privetera. Evan Greenspoon directs a cast of seven including Stephanie Streisand, Michael Hartney, Richard "Big Rich" Armstead, Adam Bozarth, Caroline Cotter, Matthew Frazier, and Douglas Widick.

A 30 minute show which parodies everything about today's Broadway trends. The nominated musicals in 2017 have all the clichés and trends you love and love to hate! What musical will win? Will it be the Jukebox musical, the musical based on a historical figure, the musical based on a movie, or the musical that rebels against all musicals?

Choreographer: Meagan Robar; Lighting and Sound: Alex Adan; Video Segments director: Matthew Braunsdorf; Graphics: Adam Bozarth.

Wednesday, January 2nd and 9th, 2013 at the Upright Citizens Brigade Theatre, NYC.

PRISCILLA: QUEEN OF THE DESERT begins its national tour with performances January 8, 2013 - January 13, 2013 at the Orpheum Theatre in Minneapolis, MN.

Other stops include:

Cleveland, St Louis, Schenectady, Buffalo, Philadelphia, Pittsburgh, Chicago, Miami, Tampa, Orlando, West Palm Beach, Durham, Austin, Dallas, Los Angeles, wrapping in Denver with shows September 3, 2013- September 15, 2013.

The cast includes:

Wade McCollum (Tick/Mitzi), Scott Willis (Bernadette), Bryan West (Adam/Felicia) and Joe Hart (Bob). Ensemble: Emily Afton, Nik Alexzander, John Capes, Andrew Chappelle, Shane Davis, Alex DeLeo, Taurean Everett, Christy Faber, Amy Hillner, Bre Jackson, Chris Klink, David Koch, Ralph Meitzler, Alex Ringler, Babs Rubenstein, Travis Taber, Brit West, Will B. Whitesell and Chelsea Zeno.


WHO'S WHERE




BERNADETTE PETERS performs January 5, at the Bass Performance Hall in Fort Worth, TX.

CHRISTINE EBERSOLE AND MICHAEL FEINSTEIN ring in the New Year early with a performance at New York's Feinstein's at Loews Regency December 30. On New Year's Eve it's a split gig with Ebersole doing the honors at the early evening show and then teaming with Feinstein for a show beginning at 10:45pm.

DONNA McKECHNIE brings her talent to 54 Below in New York City for performances January 2-6.

BOSTON BAROQUE welcomes the New Year with a light-hearted performance by David Kravitz and Courtney Huffman of Pergolesi's La Serva Padrona, a funny tale about an old man and his young mistress, plus a couple of concertos by Corelli and Telemann. Celebrate with complimentary champagne at intermission. January 1, 2013, Sanders Theatre, Harvard University, Boston.

MAROON 5 wrap up a two night gig this evening, Sunday, December 30, at Mandalay Bay Events Center in Las Vegas.

JUSTIN BIEBER opens a tour with a performance Saturday, January 5, at the Energy Solutions Arena in Salt Lake City.

PATTI LuPONE that talented Tony winner will ring in the New Year at 54 Below in New York City with her nightclub act Far Away Places on December 31 with shows at 7PM and 11 PM.

ITZHAK PERLMAN performs Mendelssohn's Violin Concerto with the Jacksonville Symphony Orchestra on January 6, 2013 at the Times-Union Center for the Performing Arts in Jacksonville, FL.


FINAL OVATION


JACK KLUGMAN the stage, screen and television actor died suddenly on Monday, December 24, 2012 at his home in Northridge, California with his wife, Peggy, at his side. He was 90.

He first gained megastar status when he starred as the sloppy, cigar-puffing Oscar Madison opposite Tony Randall as neurotic neat freak Felix Unger in the hit television series The Odd Couple.

Klugman began acting after being discharged in 1945 from serving in the United States Army during World War II. As a struggling actor in New York City, he roomed with future star Charles Bronson.

In 1950, Klugman had a small role in the touring company of Mr. Roberts at the Colonial Theater in Boston.

Klugman also starred in the original Broadway production of The Odd Couple as a replacement for Walter Matthau. He won two Emmy Awards for the television version of The Odd Couple.

Klugman was nominated for a Tony Award in 1960 for Best Featured Actor (Musical) for his role in Gypsy, but lost to Tom Bosley in Fiorello! During the pre-Broadway tryout tour in 1959, several of Klugman's songs were cut, including a song for his character Herbie called Nice, She Ain't, due to Klugman's untrained singing voice.

In 1957, he appeared in the film 12 Angry Man as Juror #5. Of the twelve actors who portrayed the jurors, he was the last survivor. He was scheduled to appear in a stage production of 12 Angry Men at the George Street Playhouse in New Jersey in the spring of 2012, but on March 6 it was announced he had withdrawn from the production for health reasons.

A heavy smoker, Klugman was diagnosed with throat cancer in 1974. In 1989, he lost a vocal cord to cancer, but taught himself to speak again and continued to act on stage and television, although he was left with a raspy, scratchy voice. ( See Broadway To Vegas column of April 25, 1998 )

He returned to acting in a 1993 Broadway revival of Three Men on a Horse.

Klugman was the father of two children: Adam Klugman (who had a cameo as Oscar Madison as a child in a flashback on The Odd Couple) and David, both from his marriage to actress Brett Somers. Klugman and Somers were married in 1953 and legally separated in 1974, though they never divorced, and remained married until her death in 2007 at the age of 83.

Klugman lived with Peggy Crosby, ex-wife of Phillip Crosby, since 1988. Crosby was the son of crooner Bing Crosby. Phillip Crosby died in 2004 at age 64. Klugman and Peggy Crosby married in February 2008. In addition to his wife and sons he is survived by grandchildren.

Last Friday the Broadway marquee lights were dimmed in honor of Klugman.

Charlotte St. Martin, Executive Director of The Broadway League, said, "Jack Klugman was best known for his role as Oscar Madison in The Odd Couple on television, a role he had previously played on Broadway. In his many stage performances, as well as on film and TV, we all felt like we knew him personally; he had that kind of approachability. As with all fine actors, he made the work look effortless. Our thoughts are with his fans, friends, and family."

CHARLES DURNING a Tony winner, nine-time Emmy and two-time Oscar-nominated actor and World War II veteran died December 24, 2012 at his home in New York. He was 89.

He won a Tony award for his portrayal of Big Daddy in Cat on a Hot Tin Roof in 1990.

A decorated war hero, Durning was awarded the Silver Star and three Purple Heart medals. Durning participated in the Normandy Invasion of France on D-Day, June 6, 1944, and was among the first troops to land at Omaha Beach.

Durning was wounded by a German "S" Mine on June 15, 1944 at Les Mare des Mares, France. He was transported to the 24th Evacuation Hospital. By June 17 he was back in England at the 217th General Hospital. Although severely wounded by shrapnel in the left and right thighs, the right hand, the frontal region of the head, and the anterior left chest wall, Durning was determined not only to recover, but to return to duty. On December 6, 1944 he arrived back at the front in time to take part in the Battle of the Bulge, the German counter-offensive through the Ardennes Forest of Belgium and Luxembourg in December 1944.

After being wounded in the chest, Durning was repatriated to the United States. He remained in Army hospitals for months and was treated for psychological trauma. He was discharged with the rank of Private First Class on January 30, 1946.

Durning got his start in show business as an usher at a burlesque theater in Buffalo, N.Y. When one of the comedians showed up too drunk to go on, Durning took his place. He would recall years later that he was hooked as soon as heard the audience laughing.

He decided to study acting at the American Academy of Dramatic Arts in New York, he told Parade magazine in 1993. The school dismissed him within a year. "They basically said you have no talent and you couldn't even buy a dime's worth of it if it was for sale," he told The New York Times in 1997.

Durning got his first big break when theatrical producer Joseph Papp hired him for the New York Shakespeare Festival. Durning would appear in 35 plays for Joseph Papp's Shakespeare Festival beginning in 1962 and in between 40 and 50 plays in Brooklyn stock companies.

Durning made his Broadway debut in Poor Bitos (1964) and followed it up with performances in Broadway's musicals Drat! The Cat! (1965) and Pousse-Café (1966). He then played Ned Buntline in Indians (October 13, 1969 - January 3, 1970) and Louis Bonnard in the comedy/musical The Happy Time (January 18, 1968 - September 28, 1968).

Among his most acclaimed New York stage performances were the role of Mayor George Sitkowski in the original production of Jason Miller's That Championship Season in 1973. His Tony Award winning performance as Big Daddy in the 1989 revival of Cat on a Hot Tin Roof, Matthew Harrison Brady to George C., Scott's Henry Drummond in the Tony Randall produced revival of Inherit the Wind in 1997, and Charley in the 1980 revival of Death of a Salesman also starring Dustin Hoffman and Kate Reid.

He co-starred with Julie Harris in a Broadway revival of The Gin Game. In 2000, in the retitled revival called Gore Vidal's 'The Best Man,' he played an ailing former president who tries to mediate a power struggle between two candidates. In 2002 he appeared with Al Pacino in an Off Broadway production of Bertolt Brecht's Resistible Rise of Arturo Ui. At Lincoln Center in 2005, he was the senile father of a college professor played by Dianne Wiest in Wendy Wasserstein's Third.

Durning also appeared in a few short-lived Broadway productions - David Rabe's Boom Boom Room (November 8, 1973-December 9, 1973) and Hugh Leonard's Au Pair Man, (December 27, 1973 - January 27, 1974) in which he co-starred with Julie Harris - and, three years later, in Jules Feiffer's comedy Knock Knock.

Early in his career he had been an Arthur Murray dance instructor which is where he met his first wife, Carol, who also worked at the studio. That marriage produced three children but ended in divorce in 1972. Durning went on to marry his present wife the next year, Mary Ann Amelio, his childhood sweetheart. Durning had two stepchildren from Mary Ann Amelio's previous marriage. He is survived by his sons Michael Durning, Douglas Durning, daughter Jeanine Durning, a well-known New York-based modern dance performer and choreographer, and step-children.

The Broadway community mourned the loss of Durning in the traditional way, by dimming the marquees of Broadway theatres in New York. The Durning tribute took place on Thursday, December 27th.

Charlotte St. Martin, Executive Director of The Broadway League, said, "Charles Durning was a memorable figure on Broadway who delighted audiences in thousands of performances. It made no difference if he was an ensemble player or leading man, his talent enabled him to show the truth and reveal the story of any role. He will be greatly missed."







Next Column: January 6, 2013
Copyright: December 30, 2012. All Rights Reserved. Reviews, Interviews, Commentary, Photographs or Graphics from any Broadway To Vegas (TM) columns may not be published, broadcast, rewritten, utilized as leads, or used in any manner without permission, compensation and/or credit.
Link to Main Page
---
Laura Deni



For the snail mail address, please E-mail your request.
CLICK HERE FOR COMMENT SECTION