! >
Broadway To Vegas
  
  REVIEWS  INTERVIEWS COMMENTARY NEWS

| | |
| --- | --- |
| | |
ORIGINALS MUSICAL COMEDY 1909-1935 CD REVIEW - - ISAAC MIZRAHI SERVES CAKE AT FASHION SHOW - - FIRST MAJOR REVIVAL OF CACTUS FLOWER - - HOW TO BEHAVE BEFORE AN EGOT - - MICKEY ROONEY ALLEGES ABUSE - - ANNA NICOLE THE OPERA OPENS IN LONDON - - LEAVING LAS VEGAS DIRECTOR STAGES FIRST OPERA BROADCAST LIVE IN 3D - - SEATTLE REP WANTS TO BORROW SOME OLD COMPUTERS - - DONATE . . . Scroll Down



PRESERVING MUSICAL COMEDY - WHEN FANATICAL SCHOLARS WRITING LINER NOTES DO MORE HARM THAN GOOD
A valuable CD for music, theater, history or technology buffs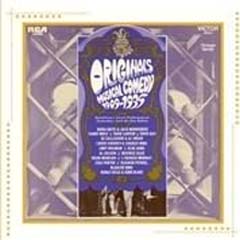 Nothing quite like having the guy you hired to promote the project be the one who destroys it.

"Those who write histories of the American musical theater and prate about musical comedy as a "perfected art form" are either victims of a "good-old days" delusion, of a nostalgia for the life of an imagined past, or are dead, dumb and blind. The one staggering truth about musicals is that most of them are incapable of surviving for as much as a decade, and when revived prove to be so rheumatic, so banal, so ludicrous that we groan at the shattering of our illusions and depart sadly and silently."

That piece of promotional prose was penned by Dan H. Laurence, who was then professor of English at New York University, "best known as editor of the Collected Letters of Bernard Shaw," according to the 1968 liner notes for Originals Musical Comedy 1909-1935, which are re-printed in the booklet which accompanies the CD version recently released by Masterworks Broadway.



Cole Porter plays the piano and sings You're The Top from Anything Goes on this CD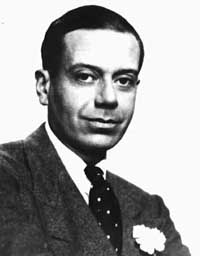 Dan H. Laurence, born Daniel Hyman Goldstein changed his surname to Laurence enabling him to go by the handle of D. H. Laurence which at times confused people who thought he was related to the famed D. H. Lawrence (1885–1930), the English novelist, poet, playwright, essayist and literary critic.

Dan H. Laurence was a Shaw fanatic - then considered one of only two world class Shaw scholars. The other being Britain's Sir Michael Holroyd.

Laurence lived and breathed George Bernard Shaw. If it wasn't Shaw it didn't matter. No one would ever dispute that - as his NY Times obit said -"Mr. Laurence was considered one of this country's leading authorities on Shaw (1856-1950), the distinguished Irish playwright, critic, wit, dyspeptic, professional scold, Nobel laureate and holder of oddly variegated enthusiasms. (Among them: creating a new alphabet; wearing only woolen clothing; and, to varying degrees, Hitler, Stalin and Mussolini.)"

Laurence was a scholar and he had a pejorative view of anyone who wasn't - as evidenced in his feud with Holroyd, a well respected author Laurence called "a horse's rear end." It was Holroyd who was officially commissioned to write "a new authorized life of Shaw" an assignment which Laurence had desired. After his death even Holroyd praised Laurence as "a pre-eminent bibliographer and a superlative editor of Shaw's letters".

The only non-Shaw related publication by Laurence was A Bibliography of Henry James (R. Hart-Davis, 1957), done in collaboration with Leon Edel. When it came to music, unless it was dealing with Shaw, scholar Laurence was a dunce. Nobody has ever praised Laurence for his knowledge of, or ability to critique music.

If it didn't concern Shaw, Professor Laurence squashed it and none of the musicals represented in this CD had one note to do with Shaw. Why Laurence was hired to write the liner notes to Originals Musical Comedy 1909-1935 is the big question. His liner notes do more to destroy the album (now turned into a CD) that any other facet - including listening to the hard to tolerate first track.

Today, writing liner notes is an insignificant gesture when it comes to sales. In the era of this original 1968 recording, liner note writers had power. There were record stores and people fingered the product before purchasing. If a shopper was mulling over a purchase, they read the liner notes and that determined whether or not a purchase would be made. There is no way to calculate how many lost sales were a direct result of Laurence's brick bat opinions.

His description of each song isn't much better, although there are a few positive comments - if one reads long enough to discover them. Instead of explaining why the selection was chosen for the album, Laurence likes to slam: Describing The Slim Princess with a score by Leslie Stuartan and a book by Henry Blossom - Laurence opined: "Neither was in top form on this occasion."

Again, penned by the man who was hired to write copy that would help sell the album.

This CD is of historical importance.

This CD came with a press flyer touting it as "the perfect introduction to a lost world of Broadway musical just as it was changing from vaudeville-style entertainment to an art form. This unique collection from 1968 includes legendary names and recordings from the era. . . . Collectors will want to own this long-unavailable set and for younger audiences it will be a fascinating piece of cultural archeology."

That's a publicity release that provides an accurate description.



Eddie Cantor with the Ziegfeld Girls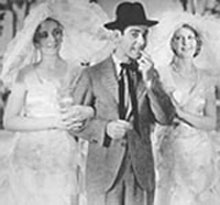 Originals Musical Comedy 1909-1935 is an important insight into the history of the musical comedy genre and that 30-year period.

What the listener needs to know before hitting the Play button, is that the 16-tracks are arranged in chorological order. The first is the original recording of I've Got Rings On My Fingers recorded June 24, 1909. The final cut is What a Wonderful World originally recorded October 14, 1935.

In between there's Cole Porter himself singing You're The Top along with Helen Morgan, Libby Holman, Eddie Cantor, Al Jolson, Beatrice Lillie and the comedy team of Galligher and Shean in the number that stopped The Ziegfeld Follies, called Mr. Gallagher and Mr. Sheen.

Why some of the numbers were selected for this effort is a puzzlement. One thought is - that's what was available. Early kinescope television shows were destroyed or taped over and many radio shows no longer exist. Just because something was once recorded doesn't mean a copy exists.

Another facet that must be considered is aural appeal for today's ear. As advances in recording technology improved so did the sound.

The first bars of I've Got Rings On My Fingers convincingly sound like somebody is stepping on a cat's tail. It's enough to make you swear off music. Then it becomes obvious that this is the original recording - 1909!

Many people today remember when, as children, they rejoiced over a new invention called color television - even though the pictures were unnatural, bordering on grotesque.

In 1909 when I've Got Rings On My Fingers was recorded, radio was barely turned on. On Christmas Eve, 1906, Reginald Fessenden transmitted the first radio program broadcast, from Ocean Bluff-Brant Rock, Massachusetts. Ships at sea heard a broadcast that included Fessenden playing O Holy Night on the violin and reading a passage from the Bible. This was, for all intents and purposes, the first transmission of what is now known as amplitude modulation or AM radio. The first radio news program wasn't even broadcast until August 31, 1920.

For the upper middle class in 1909 there was a Gramophone. If your Gramophone had a mahogany wooden horn you had a big ticket item. The wooden horn is thought to give superior resonance and depth of sound.

Nobody is going to accuse the first track of having 'depth of sound,' although in 1909 what you hear on this CD was considered state-of-the-art. The number serves as the historical starting point. Imagine being in 1909. Enthralled, a family would invite their neighbors over to sit around their Gramophone and listen to I've Got Rings On My Fingers. Astounded by hearing music coming from a machine, the experience would be the talk of the town.

As the years in which the tracks were recorded advance, the sound improves.

It's amazing to hear Fanny Brice sing Second Hand Rose, a song Barbra Streisand would turn into a hit when she portrayed Brice in Funny Girl. Listen to Brice sing the song and you have to assume that so did Streisand before she began filming.



Fanny Brice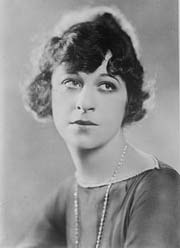 Manda recorded in 1924 is a toe-tapping, ear pleasing experience, performed by the one and only Eubie Blake. Whoever did the sound on that number had both the equipment and the knowledge.

It's too bad that this CD doesn't open with a major celebrity voice offering a one minute background introduction, preparing the listener for what they are about to experience - a CD which is a must for music, theater, history or technology buffs.

The Composers for the Broadway musicals on this CD are: Maurice Scott, Nora Bayes, Elsie Janis, Ed Gallagher, Eubie Blake and Songwriter Hall of Fame members George M. Cohan, Harry Tierney, James Hanley, Vincent Youmans, Milton Ager, Jerome Kern, Cole Porter, Arthur Schwartz and Gus Kahn.

Lyricists are: British lyricist R. P. Weston, F. J. Barnes, Al Shean, and Songwriter Hall of Fame lyricists Grant Clarke, James Hanley, Jack Norworth, Joseph McCarthy, Oscar Hammerstein II, Irving Caesar, Jack Yellen and Howard Dietz.

The performers are: Blanche Ring, Jack Norworth, Nora Bayes, Al Jolson, Elsie Janis, Edith Day, Howard Rattay, Fanny Brice, Ed Gallagher, Al Shean, Noble Sissle, Eubie Blake, Beatrice Lillie, Vincent Youmans, J. Harold Murray, Louise Groody, Charles King, Frank Banta, Eddie Cantor, Helen Morgan, Cole Porter, Libby Holman and Eleanor Powell.

The conductors are: Rosario Bourdon, Nathaniel Shilkret, Leonard Joy, Richard Himber and Tommy Dorsey.

Orchestras include the Ritz-Carlton Orchestra and the Tommy Dorsey Orchestra.

Howard Rattay (Violin) Frank Banta (Piano) receive special billing.



Broadway To Vegas is supported through advertising and donations. Priority consideration is given to interview suggestions, news, press releases, etc from paid supporters. However, no paid supporters control, alter, edit, or in any way manipulate the content of this site. Your donation is appreciated. We accept PAYPAL. Thank you for your interest.



ART AND ABOUT


HARD TRUTHS: THE ART OF THORNTON DIAL

Thornton Dial Stars of Everything, 2004 Paint cans, plastic cans, spray cans, cloth, wood, steel, carpet, plastic straws, rope, oil, enamel, spray paint, and Splash Zone compound on canvas mounted on wood. Souls Grown Deep Foundation Collection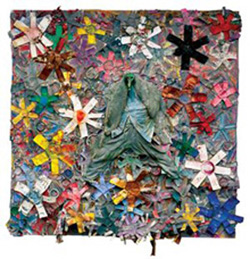 a man who is a keen observer of the human spectacle and its narratives of corruption and moral strength, folly and triumph.

Born 1928, in Emelle, Alabama, the artist came to prominence in the United States in the late 1980s. He was one of 12 children and grew up poor and without his father's presence in the family, and this poverty led him and his siblings to create toys from the discarded objects around them - which would later be the foundation for his artistic expression - paint can lids, chicken wire, twine, old clothing, buttons and mattress coils.

He has been described as having the ability to "amasses these disparate pieces, usually adding vividly colored paint for final products that are arresting and often confrontational."

As an artist, he has spent the last two decades exploring the truth of American history and culture in all its complexities and contradictions.

This exhibition presents a major survey of Dial's work, an epic gathering of over fifty large-scale paintings, sculptures, and wall assemblages that address the most compelling issues of our time.

Dial has had many important solo and group shows since his discovery by the art world. In a 1997 article about Dial, the New York Times mentions a show entitled Bearing Witness: African-American Vernacular Art of the South which "was described as the first attempt in New York City to organize a comprehensive exhibition of contemporary black 'vernacular art.'" In the article, Dial is described as an artist who "can barely read and write" but who friends describe as "smart as a fox" and good at math, with an ability to accurately estimate the size of a canvas by eye.

Dial is perhaps most well known for his 2006 exhibition at the museum of Fine Arts in Houston. He was included in the 1998 Whitney Biennial. Today his large-scale assemblages sell for over $100,000.

Hard Truths will include 70 of Dial's larger paintings, drawings and found-object sculptures, 25 of which will be on display for the first time ever, promising to be the most comprehensive exhibition of Dial's work ever attempted. It will cover two decades of his socially and politically charged work. The exhibit is organized by Joanne Cubbs, the IMA's adjunct curator of American Art who stated:

"His giant, refuse-laden canvases and found-object sculptures are rooted in a number of influential but little known art forms from the black South, while his unique merging of aesthetics, history, and social conscience stirs our imagination, inspires our humanity, and moves the discourse of contemporary art into remarkable new territory."

Hard Truths is premiering at the Indianapolis Museum of Art February 25-May 15, 2011 and will then travel to the New Orleans Museum of Art, the Mint Museum in Charlotte and the High Museum of Art in Atlanta.


WHAT IS AN EGOT AND WHY SHOULD ANYBODY CARE?


EGOT.



EGOT Marvin Hamlisch and Richard Rodgers are the only two people to have won the EGOT series of awards and a Pulitzer.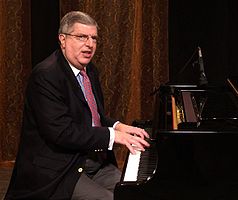 Sounds like an endangered species - which it is.

It's an acronym which stands for people who have won the Emmy, Grammy, Oscar and Tony Awards - considered the four major entertainment awards in American show business.

While etiquette books don't have a chapter on how to address an ETOG in a social situation, groveling wouldn't be out of line.

To date there are only 12 actors, composers and directors who are a member of this elite club and four of those super-novas are deceased.



Whoopi Goldberg is one of only four living women to have achieved EGOT status.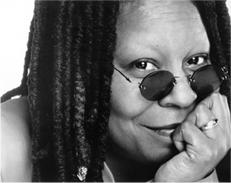 Those who managed to accomplish what is almost impossible are:

John Gielgud, Helen Hayes, Audrey Hepburn, Rita Moreno, Whoopi Goldberg, Marvin Hamlisch, Richard Rodgers, Jonathan Tunick, Mel Brooks, Mike Nichols, Liza Minnelli and Barbra Streisand.

The 83rd Annual Academy Awards will take place next Sunday, February 27, 2011.

Will anybody taking home the Oscar become one step closer to being anointed an EGOT?

The Oscar ceremonies will be televised on ABC.


LEAVING LAS VEGAS DIRECTOR STAGES FIRST OPERA BROADCAST LIVE IN 3D
Mike Figgis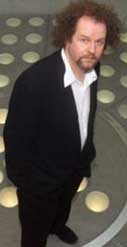 Mike Figgis is the man who directed Nicholas Cage and Elizabeth Shue in Leaving Las Vegas, based on a semi-autobiographical novel by John O'Brien. Shot in Las Vegas and surrounding Vegas locations, Cage starred as a suicidal alcoholic who has ended his personal and professional life to drink himself to death in Las Vegas. While in Sin City, he forms a relationship with a hardened prostitute, played by Shue, which forms the core of the film. Ironically, O'Brien committed suicide two weeks after production of the film started.

Figgis filmed Leaving Las Vegas in super 16 mm instead of 35 mm film which is most commonly used for mainstream film, although 16 mm is common for art house films. His creativity paid off. Cage received the Best Actor Oscar while Shue was nominated in the Best Actress category. The film received nominations for Best Adapted Screenplay and Figgis received a Best Director nomination.

Now Figgis is directing ENO's new production of Lucrezia Borgia and has teamed with Sky to present the world's first 'quadcast' on February 23, with a live broadcast on Sky Arts 2 (HD), Sky 3D and live into selected cinemas in 3D around the UK and a deferred relay in 2D into selected cinemas internationally. The fourth element of the 'quadcast', onto Sky Arts 1, directed by Figgis, will allow audiences a closer understanding of his concept for Lucrezia Borgia as well as including interviews with people behind the scenes.

ENO's new production of Lucrezia Borgia brings together opera and film in a unique and compelling way. This new staging integrates a newly commissioned film by Figgis which runs at interludes throughout the performance. Set in location in Rome with an outstanding cast of Italian actors, the film provides a parallel narrative about the early life of Lucrezia Borgia and is accompanied by a film soundtrack produced from Donizetti's original score. Figgis' film is central to the concept and direction of the opera and bears all the hallmarks of a classic Figgis treatment.

Staged for the first time in the Company's history, it is conducted by one of Britain's most important conductors, Paul Daniel, with acclaimed lyric soprano Claire Rutter in the title role. Fast rising star Michael Fabiano, who made an impressive UK debut in his portrayal of the Duke of Mantua in ENO's revival of Rigoletto, sings the role of Gennaro. British bass Alastair Miles sings the role of Alfonso d'Este, Elizabeth DeShong makes her ENO debut as Maffio Orsini and Richard Roberts is Rustighel.

Donzietti's psychologically profound masterpiece is loosely based on the Borgias and follows the complicated relationship between mother and illegitimate son, exploring the brutal nature of Machiavellian politics and the struggle for power.


SWEET CHARITY


BONO met with President Jacob Zuma last Thursday at Genadendal, Cape Town and gave President Zuma an iPod nano from his own Product Red brand, created to raise awareness and funds to combat HIV/Aids in Africa.

The statesman and U-2 frontman met at the president's official residence and then took a walk in the garden to provide journalists with a photo opportunity. Bono told the press that the meeting with Zuma had gone well and he was encouraged by Zuma's work to eradicate "the scourge of HIV/Aids". Currently in the middle of a sold out U-2 tour called Zuma's efforts "remarkable".

MS CLIMB TO THE TOP The New York City – Southern New York Chapter of the National Multiple Sclerosis Society will host Climb to the Top on Sunday, February 27, 2011, beginning at 6:30 am at 30 Rockefeller Plaza.

The event is expected to draw nearly 1,000 participants who will climb 66 flights of stairs to Top of the Rock Observation Deck on the 69th floor of the famed NYC skyscraper and raise more than $300,000 toward a world free of MS.

Sunday, February 27, 2011 at Rockefeller Plaza, NYC.


MICKEY ROONEY ALLEGES ABUSE
Judy Garland and Mickey Rooney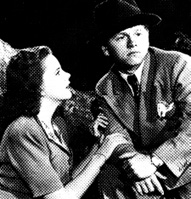 On Valentine's Day the Tony nominated actor Mickey Rooney, 90, was granted a temporary restraining order against his step-son Christopher Aber, 52.

Los Angeles Superior Court Judge Reva Goetz approved the order which requires Aber to stay at least 100 yards away from the former child star.

A lot of finger pointing is taking place, with a formal hearing set for February 24.

Attorneys for the Academy Award-nominated Rooney sought protection, claiming Rooney lives in fear of his stepson.

Court papers allege that: "Chris is verbally abusive toward Mickey. He yells and screams at Mickey. He threatens, intimidates, bullies and harasses Mickey."

Rooney is "effectively a prisoner in his home".

Aber is one of two sons of Rooney's eighth wife, Jan Chamberlin, whom he married in 1978.

According to court documents, Aber has allegedly deprived Rooney of medication and food and has confiscated his passport and other identification cards.

"Mickey is extremely fearful that Chris will become physically threatening against Mickey and may even attempt to kidnap Mickey from his home," the actor's lawyers contended.

Rooney also accuses Aber of forcing him to make personal appearances and sign financial documents without reading them.

The actor's attorneys also obtained a temporary conservatorship for Rooney to protect his personal and financial interests. Rooney is described in a news release as being mentally competent.

"All I want to do is live a peaceful life, to regain my life and be happy," Rooney wrote in a statement. "I pray to God each day to protect us, help us endure, and guide those other senior citizens who are also suffering."

The actor, who rose to fame as a child star in the 1930s and 1940s, received an honorary Oscar in 1983 "in recognition of his 50 years of versatility".

In addition to movies and television, Rooney's stage appearances have included starring in Sugar Babies with Ann Miller, for which he received a Tony nomination. He wowed audiences in 1988 when he brought the show to London's West End theater district, and revived the role again in 1995 in Las Vegas at the Desert Inn in Las Vegas with Juliette Prowse.

He also played The Wizard in a stage production of The Wonderful Wizard of Oz with Eartha Kitt at Madison Square Garden. Kitt was later replaced by Jo Anne Worley.

For years Rooney was a Las Vegas fixture. ( See Broadway To Vegas column of May 21, 2000 )

Rooney also toured with his wife in a multi-media live stage production called Let's Put On a Show! On September 23, 2010, Rooney celebrated his 90th birthday at Feinstein's at Loews Regency in New York City by performing with Jan in their stage show. Among the people who attended the party were: Donald Trump, Regis Philbin, Nathan Lane and Tony Bennett.


SPREADING THE WORD


SEATTLE REP IS BOBBING FOR APPLES Got an old iMac hanging around? How about a Mac SE (maybe with Oregon Trail still installed)?

For the run of The Agony and the Ecstasy of Steve Jobs running April 22-May 22, 2011, Seattle Rep is installing an Apple Museum of old Apple computers and accessories in the theater lobby.

Loan Seattle Rep your old gear, and you'll get free tickets to the production along with your picture hanging proudly next to your relic.

Contact Seattle Rep for details.

LIVE BROADCAST A PRAIRIE HOME COMPANION for one afternoon only, the rabid fans of A Prairie Home Companion with host Garrison Keillor will be able to become part of their beloved show in a Live Broadcast.

For those for whom there cannot be enough time spent in Lake Wobegon, a special Premium Ticket includes an opportunity to attend rehearsal from noon – 1:30PM and an APHC Fan Reception between rehearsal/show. Actress Sue Scott, Tim Russell (the man of many voices), and sound-effects wizard Fred Newman will be on hand, along with the Guy's All-Star Shoe Band, led by pianist Richard Dworsky. And of course, everyone can catch up on the news from Lake Wobegon during Keillor's signature monologue.

February 26, 2011 at the Civic Theatre in San Diego. The performance is sold out.

YANK! an industry only presentation takes place February 25-26 in The York City. A production of the Roundabout Theatre Company the workshop is aiming towards a Broadway mounting of the musical about gay men and women serving in World War II.

Bobby Steggert, the Tony Award nominee featured in the earlier York Theatre Company run of the show, is again participating.

Directed by David Cromer, the creative team includes composer Joseph Zellnik, lyricist-librettist David Zellnik, choreographer Jeffry Denman, who also appeared in the York run, musical director Rob Berman and associate musical direction by Paul Masse.


OTHER PEOPLE'S MONEY


SURFLIGHT THEATRE for 50 years presenting shows at their 450-seat Beach Haven, NJ, theatre, announced on February 15 that they have filed for protection under Chapter 11 of the Bankruptcy Code in the United States Bankruptcy Court for the District of New Jersey.

"Surflight's greatest financial obstacle to date is servicing its $4 million debt burden which has depleted its cash reserves," said the official statement. "A five-person advisory team with expertise in entertainment, business and finance has been working for the past six months reviewing every viable option and has reported its recommendations to Surflight's Board of Trustees. As a result, the Board has adopted a two-part plan that will be undertaken concurrently."

Newly elected Board President Lance Wimmer said "First, the Chapter 11 case will address and reduce Surflight's excessive debt. Second, Surflight will immediately implement an operating plan centered on programming designed to infuse cash quickly to stabilize Surflight's financial condition and also support the financial restructuring."

Surflight's new producer Roy Miller, a New Jersey native, is putting together a 62nd season, to be announced soon. The season, crafted by Miller, producer of Broadway's The Drowsy Chaperone, promises to present "shows and concerts that will feature some of Broadway, film and television's biggest stars."

Surflight also intends to continue operating Show Place Ice Cream Parlour with its ever-popular singing wait staff. The theatre's education programs, a vital component of Surflight's mission, will also continue to serve the community without interruption.

B. B. KING BLUES CLUB at the Mirage Hotel in Las Vegas filed for Chapter 11 bankruptcy protection last Wednesday in Memphis, which is where the parent company of B.B. King's clubs named for the music legend is based. Other B.B. King Blues Clubs are not part of the filing.



ISAAC MIZRAHI SERVES CAKE AT A FASHION SHOW


Fashion show models and those who covet seats in the first rows haven't eaten cake - or much of anything else - since they were in pre-school.

Inspired by poodles and Wayne Thiebaud's 1963 painting of cakes, fashion and costume designer Isaac Mizrahi brilliantly debuted his fashion confection Cakes last Thursday afternoon, February 17, during New York Fashion Week.

As models showed how to wear frothy sherbet hues while accompanied by dyed to match poodles strutting to the beat of jazz music, the audience experienced a fabric creation high.

But when Mizrahi had pastry chefs offer the stylish patrons elaborately decorated three-tier real cakes to actually eat the result was a stunned recoil from something that contains a calorie. Some even acted like they had forgotten what a piece of cake looked like. The amazed expressions were similar to that of seeing a once loved person they hadn't been in contact with for years - not quite sure how to react. Rather, the rail thin crowd admired desert as a work of art, not to be touched much less eaten.

Mizrahi gets the credit for the couture and we're not sure who was in charge of dipping the dogs in harmless food color. The eatable confections were from fourth generation master baker and cake decorator Buddy Valastro and his Carlo's Bake Shop team from his bakery in Hoboken, NJ. Valastro is also the star of the TLC reality show Cake Boss.

Buddy may be known for his wedding cakes, but expect him to whip up something extra special to celebrate the birth of a new baby. Buddy and his wife Lisa welcomed their fourth little bundle of love on February 14. The home-made Valentine is named Carlo Salvatore, weighing in at 7 lbs. 3 oz. Mom and baby are doing great and looking forward to eating cake.


STORK REPORT . . .


VIVA KATHERINE WAINWRIGHT COHEN entered the world on February 2 making parents of Canadian American singer- songwriter Rufus Wainwright, his finance Jorn Weisbrodt and their good friend Lorca Cohen, whose dad is legendary songwriter Leonard Cohen.

Wainwright chose his website to make the birth announcement last Friday.

"Darling daughter Viva Katherine Wainwright Cohen was born on February 2, 2011 in Los Angeles, California to proud parents Lorca Cohen, Rufus Wainwright and Deputy Dad Jorn Weisbrodt. The little angel is evidently healthy, presumably happy and certainly very very beautiful.

"Daddy #1 would like to offer everyone a digital cigar and welcome the little lady in with a French phrase from his favorite folk song, A La Claire Fontaine: "Il y a longtemps que je t'aime, jamais je ne t'oublierai."

Rufus has been working with songwriter and producer Guy Chambers on a forthcoming documentary to air on the BBC. On February 23, Rufus and Guy will be at Los Angeles' Hotel Cafe to premiere a new song they've written for the project, a performance that will be filmed for inclusion in the documentary as well. Musician Wes Swing will also perform.


HAPPY BIRTHDAY TO . . .


DREW BARRYMORE who celebrates her birthday on February 22.

LOU DIAMOND PHILLIPS, HAL HOLBROOK AND DAME EDNA, aka BARRY HUMPHRIES who opened their presents last Wednesday, February 16.


GET WELL SOON TO . . . .


LARA LOGAN the CBS reporter who was brutally assaulted while covering the uprising in Cairo's Tahrir Square.






ANNA NICOLE SMITH: THE OPERA by librettist Richard Thomas, composed by Mark-Anthony Turnage. Commissioned by the London Royal Opera.

Directed by Richard Jones. Conducted by Antonio Pappano.

Receiving predominately rave reviews for all aspects of the production - writing, music, directing, acting and staging.

A young Playboy model, an octogenarian billionaire husband, intrusive media fascination and a tragically early death. This is a roller-coaster of a real contemporary life for a blockbuster of a contemporary opera.

Sex, extreme language and drug abuse are part of the opera – after all, they were ingredients in a life that went from the dubious glamour of the sex symbol, through long and vicious legal struggles to a fatal overdose. How Anna Nicole was treated and how she was viewed is as much a reflection of the society that hounded her as of her own feelings and ambitions. Eva-Maria Westbroek creates what is a challenging and complex central role. This new opera is provocative in its themes, exciting in its bravura style and thrilling with its sheer contemporary nerve.

Starring Dutch soprano Eva-Maria Westbroek as the late model. Mezzo-soprano Susan Bickley is Anna's mother, Virgie. Tenor Alan Oke is Old Man Marshall the multi-millionaire more than 60 years her senior whom she married. Anna's surgeon, Doctor Yes is sung by tenor Andrew Rees. Dominic Rowntree is cast as Anna's grown-up son, Daniel. Anna's lawyer-turned-boyfriend, Howard K. Stern, billed as The Lawyer Stern, is portrayed by baritone Gerald Finley.

Cousin Shelley - Loré Lixenberg; Larry King - Peter Hoare: Aunt Kay - Rebecca de Pont Davies; Blossom - Allison Cook; Billy - Grant Doyle: Mayor - Wynne Evans: Runner - ZhengZhong Zhou§ Daddy Hogan - Jeremy White: Gentleman - Dominic Peckham: Trucker - Jeffrey Lloyd-Roberts: Deputy Mayor- Damian Thantrey.

Four Lap Dancers: Yvonne Barclay, Amy Catt, Amanda Floyd and Katy Batho.

Four Meat Rack Girls: Kiera Lyness, Marianne Cotterill, Louise Armit and Andrea Hazell.

Onstage Band: John Parricelli (Guitarist), John Paul Jones (Bass Guitarist) and Peter Erskine (Drummer).

Set designs - Miriam Buether. Costume designs - Nicky Gillibrand. Co-Lighting Designers - Mimi Jordan Sherin and D M Wood. Choreographer - Aletta Collins.

Sung in English with English surtitles, the limited engagement - only through March 4 at Covent Gardens - was sold out before it opened.

THE THREEPENNY OPERA Books and Lyrics by Bertolt Brecht. Music by Kurt Weill. English Adaptation by Marc Blitzstein. Directed by Stephanie Shine.

Slide into the seedy underworld of Mac the Knife, a dapper criminal who leaves a trail of broken hearts and slashed throats wherever he roams. In this musical satire of "respectable" society, betrayals abound while new alliances form between the dashing thieves, saucy prostitutes, and scheming entrepreneurs in this crowning achievement of musical theatre.

Presented by the Seattle Shakespeare Company February 26-March 6 at the Intiman Theatre in Seattle, WA.

LA CAGE AUX FOLLES the Tony award winning revival at the Longacre Theatre in NYC has welcomed four-time Tony Award winner Harvey Fierstein and six-time Emmy Award nominee Jeffrey Tambor to the production. They play, respectively, drag star Albin and his partner, club emcee Georges. The performance also welcomes the arrival of Mike McShane in the roles of M. Dindon/M. Renaud and Tony winner Wilson Jermaine Heredia playing Jacob.

LITTLE MISS SUNSHINE the new musical with music and lyrics by William Finn, and a libretto by James Lapine who also directs, is making its world premiere at the La Jolla Playhouse in California.

The musical based on the hit film of the same name

The production stars Hunter Foster, Jennifer Laura Thompson, Malcolm Gets, Tony Award winner Dick Latessa, Georgi James Jennifer Laura Thompson and Taylor Trensch. The ensemble includes Bradley Dean, Carmen Ruby Floyd, Eliseo Roman, Andrew Samonsky, Sally Wilfert and Zakiya Young; and the Pageant Girls include local actresses Felicity Bryant, Sophia Delange, Kishka Grantz and Madi Rae DiPietro.

The production is described as: "The Hoover family has seen better days. Richard, the father, is a floundering motivational speaker, Grandpa's been kicked out of his retirement home, and Uncle Frank's been dumped by his boyfriend. Moody teenager Dwayne has taken a vow of silence and overextended mom Sheryl can do little more than slap on a smile. But when the youngest Hoover - umm, energetic, Olive - enters a regional pre-teen beauty pageant, the family thinks their luck could change and embarks on a cross-country trek chasing the coveted title of Little Miss Sunshine."

The creative team includes David Korins (scenic designer); Jennifer Caprio (costume designer); Ken Billington (lighting designer); Dan Moses Schreier (sound designer); Christopher Gatelli (musical staging); Vadim Feichtner (music director/conductor); Michael Starobin (orchestrator); and William Aronson (music arranger).

In previews, with the official opening on March 4 running through March 27, in the LJP's Mandell Weiss Theatre in La Jolla, CA.

WORKING newly adapted by Stephen Schwartz of the 1978 Broadway musical by Stephen Schwartz and Nina Faso, inspired by Pulitzer Prize winning author Studs Terkel's best-selling collection of oral histories of ordinary Americans. The production has two new songs by Tony Award winner Lin-Manuel Miranda.

Directed by Gordon Greenberg.

The cast includes E. Faye Butler, Barbara Robertson and Gene Weygandt, along with Michael Mahler, Emjoy Gavino and Juan Gabriel Ruiz, with Demetrios Troy.

The production is "a musical exploration of 26 people from all walks of life - celebrates everyday people, fills you with hope and inspiration and is the perfect musical for anyone who has ever worked a day in their lives."

Songs included are from famed composers Craig Carnelia, Micki Grant, Tony Award-winning Lin-Manuel Miranda, Mary Rodgers, Susan Birkenhead, Stephen Schwartz and Grammy Award-winning James Taylor.

Scenic design is by Beowulf Boritt. The new music arrangements and new orchestrations are by Tony Award winner Alex Lacamoire. The music director is Mark Hartman. Josh Rhodes is choreographer.

Performances at the Broadway Playhouse at Water Tower Place in Chicago through May 8.

CACTUS FLOWER Abe Burrows' hilarious romantic comedy. Michael Bush directs this first major revival of the 1960s classic.

Starring Maxwell Caulfield, Lois Robbins and Jenni Barber with Jeremy Bobb, John Herrera, Anthony Reimer, Robin Skye, and Emily Walton.

Cactus Flower follows Julian Winston (Caulfield), a handsome, middle-aged Park Avenue dentist and bachelor, who, to dodge commitment, tells his much younger girlfriend Toni (Barber) that he is married. When Toni demands to meet his wife, he recruits his prickly nurse (Robbins) to play the part, and love blossoms in the most unexpected places.

The creative team includes Anna Louizos (Scenic Design), Philip Rosenberg (Lighting Design), Karen Ann Ledger (Costume Design) and Brad Berridge (Sound Design).

Cactus Flower premiered on Broadway in December 1965, where it was one of the biggest hits of the decade, playing 1234 performances. It was then made into a blockbuster movie, directed by Gene Saks and starring Walter Matthau, Ingrid Bergman and Goldie Hawn.

Performances begin February 24 at the Westside Theatre, NYC with the official opening night set for March 10, 2011.

DIVINE RIVALRY a world premiere by Michael Kramer. Directed by Hartford Stage artistic director Michael Wilson.

Starring Simon Jones, Aaron Krohn, Scott Parkinson and Peter Strauss.

The production is described as: "Leonardo da Vinci. Michelangelo. Machiavelli. Each with a unique agenda in pursuit of personal riches, great art, and immortality through knowledge, innovation and power.

This captivating world premiere is inspired by a little known meeting of the Renaissance's three greatest minds and the consequences when art is used as a tool for political and personal ambition."

Jones will play Soderini with Krohn as Michelangelo, Strauss as da Vinci and Parkinson as Machiavelli.

Dramaturgy by D.S. Moynihan. Scenic Design by Jeff Cowie. Costume Design by David C. Woolard. Lighting Design by Robert Wierzel. Original Music and Sound Design by John Gromada. Projection Design by Peter Nigrini. Wig Design by Paul Huntley.

February 24-March 20 at Hartford Stage in Hartford, CT.


WHO'S WHERE


DAVID HASSELHOFF has posted on his website that he is going to be starring in a new television show where he swaps lives with a man who has the same name as him, David Hasselhoff from Texas. In the meantime he performs Monday, February 21, 2011 at the Deutsches Theater in Munich, Germany. On Thursday he's on stage at the Olympiahalle in Innsbruck, Australia.

KATY PERRY on stage Wednesday, February 23 at the Palasharp in Milan, Italy. On Friday her tour stops at the Hallenstadion in Zurich, Switzerland. Saturday's show is at the Zenith in Munich, Germany.

RIHANNA performs Friday, February 25, at the Brisbane Entertainment Centre in Boondall, Australia.

JON BON JOVI performs Monday, February 21, at the RBC Center in Raleigh, NC. On Thursday he starts a two night gig at Madison Square Garden in NYC.

CHRIS BOTTI on stage Saturday February 19, at Powell Symphony Hall in St. Louis. Next Sunday, February 20, he's in the spotlight at the Heymann Performing Arts Center in Lafayette, LA.

JAMES TAYLOR performs Saturday, February 26, at the Brady Theater in Tulsa, OK.

DEE DEE BRIDGEWATER performing her cabaret show To Billie With Love: A Celebration of Lady Day. This Tony Award-winning Broadway actress and host of NPR's JazzSet sings songs made famous by Billie Holiday. Blaise Lantana, music director of KJZZ 91.5 FM, will informally chat on stage with Dee Dee prior to the performance. That chat is free for ticket holders. Friday, February 25, The Scottsdale Center for the Performing Arts in Scottsdale, AZ.

SHARON McNIGHT the Tony award nominee debuts The First 30 Years – an introspective retrospect from Moose Hall to Carnegie Hall (and all the gin joints on the way) with Ian Herman as the musical director. Saturday, February 26 at Bob Egan's New Hope Cabaret, at the Ramada of New Hope, PA.

MORGAN JAMES a Juilliard trained performer who is currently in preparation for the upcoming Broadway run of Frank Wildhorn's Wonderland.will take center stage at Dominion in NYC on February 21 and 28 in a genre blending musical celebration. Backed by a seven –piece band including Chris Fenwick on piano, Mat Fieldes on bass, Damien Bassman on drums, Eric Davis on guitar, Dan Levine on trombone and CJ Camerieri on trumpet.




FINAL OVATION


BETTY GARRETT film, television and Broadway actress, died Saturday, February 12, 2011 at the Ronald Reagan UCLA Medical Center. She was 91.

Her official obit indicated she had been in good health and taught her usual musical comedy class at Theater West, the non-profit organization she helped found, on Wednesday night, but Friday checked into the hospital with heart trouble, and died with her family at her side the following morning.

Garrett made her Broadway debut in 1942 in the revue Of V We Sing, followed by the Harold Rome revue Let Freedom Sing. Producer Mike Todd signed her to understudy Ethel Merman in the 1943 Cole Porter musical Something for the Boys. Merman became ill during the run, allowing Garrett to play the lead for a week. During this time she was seen by producer Vinton Freedley, who cast her in Jackpot, a Vernon Duke/Howard Dietz musical also starring Nanette Fabray and Allan Jones. She then toured in her one woman nightclub revue which played Las Vegas.

Returning to Broadway in Call Me Mister, she sang the show-stopping South America, Take It Away. That brought Hollywood offers, and at 27 she signed a contract with MGM. Her films included On the Town, the Betty Comden, Adolph Green and Leonard Bernstein musical about three sailors on leave in New York City. She played the comically aggressive cab driver who pursues Sinatra (singing the racy Come Up to My Place) while his pals, Gene Kelly and Jules Munshin, team up with Vera-Ellen and Ann Miller. She also appeared as Sinatra's love interest in Take Me Out To The Ball Game. Besides the two pictures with Sinatra, she appeared in Words and Music and Neptune's Daughter, in which she and Red Skelton sang the Oscar-winning song Baby, It's Cold Outside.

Married in 1944 to Larry Parks who starred in The Jolson Story, the couple was part of the Hollywood community who were blacklisted. During this period, the couple occasionally performed in Las Vegas showrooms, summer stock productions, and touring companies of Broadway shows.

She wasn't able to work again in Hollywood until she co-starred with Jack Lemmon and Janet Leigh in the 1955 musical version of My Sister Eileen, playing Eileen's (Leigh's) sister, Ruth.

Over the years, she also had sporadic roles on Broadway, including parts in Spoon River Anthology in 1963 and Meet Me in St. Louis in 1989. She was back on Broadway in 2001 in a revival of Stephen Sondheim's Follies.

In recent years, she had performed a one-woman show, Betty Garrett and Other Songs. She appeared frequently on the Theatre West stage. Her final shows there included Nunsense, the Los Angeles premiere of Noel Coward's Waiting in the Wings and a revue, Betty Garrett, Closet Songwriter.

Larry Parks, who couldn't obtain work after being Hollywood blacklisted, became a successful real estate developer. He died in 1975. She is survived by sons Garrett Parks, a composer, his wife Karen Culliver Parks and her granddaughter Madison Claire Parks, her son Andrew Parks, an actor, and his wife Katy Melody.

GEORGE SHEARING the blind pianist, died February 14, 2011 at Lenox Hill Hospital in New York City of congestive heart failure.. He was 91.

In the late 1940s Shearing developed the lush, rolling sound which people came to know as 'piano music.' For many years he led a popular jazz group which recorded for MGM Records and Capitol Records . The composer of over 300 titles, he had multiple albums on the Billboard charts during the 1950s, 1960s, 1980s and 1990s.

Born in Britain, he became a U.S. citizen in 1956 and eventually played for Presidents Gerald Ford, Jimmy Carter and Ronald Reagan. He was knighted by Queen Elizabeth in 2007.

JOHN STRAUSS the Grammy Award winning composer whose body of work included the film and soundtrack for Oscar best picture winner Amadeus, died Monday, February 14, 2011 at a nursing home in West Los Angeles. He was 90 and had suffered from Parkinson's disease.

His theater credits include a song from the 1960s Broadway musical Pickwick. Strauss was married to actress Charlotte Rae, for whom he wrote arrangements for her 1955 album Songs I Taught My Mother and with whom he collaborated on cabaret shows. They divorced in 1975. Strauss then became life partners with artist Lionel Friedman, who died in 2003.

Strauss served in France and North Africa during World War II, studied under Paul Hindemith at the Yale School of Music and taught briefly at New York's High School of Performing Arts. He composed two ballets for the Joffrey Ballet, and his opera, The Accused, was performed by soprano Patricia Neway and televised on the NBC Opera series of the 1950s.

Neil Portnow President/CEO of The Recording Academy issued the following statement: "Grammy winner John Strauss had a career spanning 50 years with an eclectic body of work. A composer of film, television and theatre music, his diverse credits portrayed his versatility and wide range of skills, as well as his notable contributions to the arts. Our deepest condolences extend to his family, friends and all who benefited from this gifted composer."

He is survived by two sons and three grandchildren.

HERBIE DELL 85, passed away Wednesday, February 16, 2011 in Las Vegas. A graduate of the Julliard School of Music, he began his own trio in late 1945. He then began his solo career as a musical conductor in 1953 with The DeCastro Sisters and going on to other performers such as Shecky Greene and Chita Rivera.








Next Column: February 27, 2011
Copyright: February 20, 2011. All Rights Reserved. Reviews, Interviews, Commentary, Photographs or Graphics from any Broadway To Vegas (TM) columns may not be published, broadcast, rewritten, utilized as leads, or used in any manner without permission, compensation and/or credit.
Link to Main Page
---
Laura Deni



For the snail mail address, please E-mail your request.
CLICK HERE FOR COMMENT SECTION