! >
Broadway To Vegas
  
  REVIEWS INTERVIEWS COMMENTARY NEWS

| | |
| --- | --- |
| | |
LADY GAGA MAKES HER LAS VEGAS DEBUT - - LES MOONVES TO RECEIVE NO SEVERANCE PAY AND FIRED FOR CAUSE - - COSTUMES FROM THE FILM THE FAVOURITE - - GRAMMY LIFETIME ACHIEVEMENT AWARD WINNERS - - RACIAL CASTING FOR ALL MY SONS CAUSES RIFF - - MEGHAN, THE DUCHESS OF SUSSEX VISITS VARIETY CHARITIES' RETIREMENT HOME - - BURLINGTON DOES BROADWAY - - DNA TESTING IS FUN BUT IT'S NOT SCIENCE - - DONATE . . . Scroll Down





Copyright: December 23, 2018
By: Laura Deni
CLICK HERE FOR COMMENT SECTION


LADY GAGA MAKES LAS VEGAS DEBUT
Six time Grammy winner Lady Gaga comes to Las Vegas.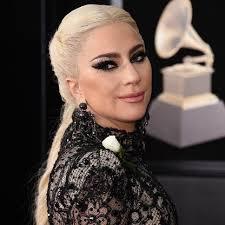 On the surface it sounds like just another routine entertainment event - Lady Gaga opens a "residency" - something that used to be called a long term contract - in the MGM Park Theatre on the Las Vegas Strip beginning December 28.

Her "residency" amounts to 27 shows spread out over more than a year.

The Strip has had them all, so why is anybody paying attention to Ms. Gaga?

Because she's the new kid on the block and the others in the Vegas stable of stars are getting a bit long in the Sin City tooth.

The 32-year-old has won three Brit Awards and six Grammy awards, as well a Golden Globe for her acting role in TV series American Horror Story: Hotel. Her Las Vegas gig has added depth because of the current movie award season.

She stars in the hit remake A Star is Born as a struggling music singer named Ally in Bradley Cooper's critically acclaimed film, a remake of the 1937 film of the same name. The film shows Ally's relationship with singer Jackson Maine (played by Bradley Cooper), which becomes strained after her career begins to overshadow his.

Gaga and Cooper co-wrote and produced most of the songs on the soundtrack for A Star Is Born, which she insisted they perform live in the film. Its lead single, Shallow, performed by the two, reached number one in several countries. The soundtrack contains 34 tracks, including 19 original songs. Commercially, the soundtrack debuted at number one in the US, making Gaga the only woman with five US number one albums in the 2010s, and breaking her tie with Taylor Swift as the most for any female artist this decade.



Lady Gaga in A Star is Born. Photo: Warners Bros promo video.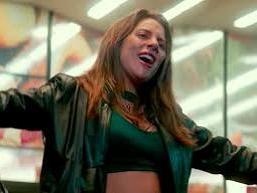 For her work in A Star Is Born and for Shallow, Gaga earned multiple accolades, including the National Board of Review Award for Best Actress, two nominations for the Golden Globe Award for Best Actress in a Drama and Best Original Song, and four Grammy nominations, including Record of the Year and Song of the Year.

The production is going to rake in Academy Award nominations with probabilities rumored for best picture, best director, best actor, best actress and best-supporting actor, screenplay, among others including music. Warner Bros has officially submitted three songs from A Star Is Born to the Academy in the Best Original Song category, all of which are performed by and co-written by Gaga.

The three songs are Shallow; Always Remember Us This Way, and I'll Never Love Again. Academy Award rules state there can only be two nominated songs from one film, so Warner Bros buoyed their chances by submitting three songs for consideration.

The 91st Academy Award nominations will be announced on January 23, 2019. Lady Gaga returns to the Las Vegas stage the following evening.

The Academy Awards take place on February 24, 2019.

Last Thursday, December 20, 2018 the 2019 Golden Globes nominations were unveiled and Lady Gaga received multiple honors for her work in the film.

Gaga was nominated for best actress in a drama motion picture. She was also nominated in the best original song category for her chart-topping hit Shallow.

The 76th annual Golden Globe Awards will air live January 6 on NBC.

Last week Lady Gaga was named on British Vogue's 2018 list of top 10, best-dressed stars for making 'political' statements with their wardrobes - joining the likes of Tracee Ellis Ross, Zoë Kravitz, Rihanna, songstress Zendaya, plus size model Paloma Elsseser, American-Irish actress Saoirse Ronan, actress Emma Stone, British model and actress Gemma Chan, and Prince Harry's wife, Meghan, The Duchess of Sussex.

Lady Gaga is generating buzz and Vegas has her.

The performer is also known for her philanthropy and social activism, including LGBT rights, and for her non-profit organization, the Born This Way Foundation, which focuses on promoting youth empowerment and combating bullying.

Her Las Vegas performance is actually two separate shows.

Lady Gaga, who previously released a jazz album with Tony Bennett, posted the details of the residency, which will include 23 Enigma performances and four of the Jazz And Piano shows.

Enigma has been described as a "brand-new odyssey of her pop hits built as an experience unlike any other", while Jazz And Piano will feature "stripped-down versions of her hits as well as music from the Great American Songbook".

In a statement on her website, the singer said: "I can't wait to share Enigma with all of my fans and with Las Vegas. We're creating a show unlike anything I've done before. It will be a celebration of all that is unique and different within us.

"The challenges of bravery can be overcome with creativity and courage that is grown out of adversity, love and music."

Her upcoming Vegas shows are December 28, 30 and 31 all Enigma shows. January 17, 19 also Enigma while the January 20 performances includes both shows. Then Egnima is presented January 24, 26 and 31.


NOT ALL FAMILY REUNIONS ARE STRESS FREE: ALL MY SONS IS TORN APART BY RACE


Family reunions can be a time of stress and so it has become with the upcoming revival of Arthur Miller's classic All My Sons.

Director Gregory Mosher wanted to cast black actors in two key roles. When the Miller estate objected, Mosher quit and has been replaced by Jack O'Brien, as first reported by the Washington Post.

In so-called colorblind casting, the production hires the best actor for the part, regardless of their race or the race of the actor who originated the character. Color-conscious casting means the casting director can look for a specific race.

The catch is the choice of race must fall within the guidelines established by the author; ot the author's estate must approve the casting.

In his case, Arthur Miller's estate saw red.

According to historical accounts: "All My Sons is based upon a true story, which Arthur Miller's then mother-in-law pointed out in an Ohio newspaper. The news story described how in 1941–43 the Wright Aeronautical Corporation based in Ohio had conspired with army inspection officers to approve defective aircraft engines destined for military use. The story of defective engines had reached investigators working for Sen. Harry Truman's congressional investigative board after several Wright aircraft assembly workers informed on the company; they would later testify under oath before Congress. In 1944, three Army Air Force officers, Lt. Col. Frank C. Greulich, Major Walter A. Ryan, and Major William Bruckmann were relieved of duty and later convicted of neglect of duty.

While the parts don't specify race, all of the real life individuals who were involved were white.

The events are also set in a time frame when racism was rampant in America. The story-line also involves a romance between members of the two families. That interracial relationship would have occurred in a time and place where that was not just highly unusual, but in some parts of the county - illegal.



Sally Field (pictured) as Kate Keller, Bill Pullman as Joe Keller, will be making their London stage debuts starring at The Old Vic in All My Sons along with Jenna Coleman as Ann Deever who also stars as Queen Victoria on the popular PBS series Victoria. The show All My Sons directed by Jeremy Herrin will also be broadcast internationally with dates yet to be confirmed. Photo: Old Vic.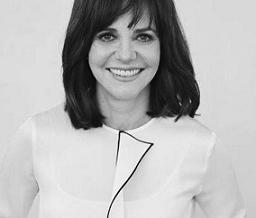 In part, the lead characters are described as:

Joe Keller — Joe, 60, was exonerated after being charged with knowingly shipping damaged aircraft engine cylinder heads (for Curtiss P-40 Warhawks) from his factory to the military during World War II, causing the deaths of twenty one pilots. For three and a half years he has placed the blame on his partner and former neighbor, Steve Deever. When the truth comes out, Joe justifies his actions by claiming that he did it for his family.

Kate Keller (Mother) — Kate knows that Joe is guilty but lives in denial while mourning for her older son Larry, who has been MIA for three years. She refuses to believe that Larry is dead and maintains that Ann Deever — who returns for a visit at the request of Larry's brother Chris — is still "Larry's girl" and also believes that he is coming back.

Chris Keller — Chris, 32, returned home from World War II two years before the play begins, disturbed by the realization that the world was continuing as if nothing had happened. He has summoned Ann Deever to the Keller house in order to ask her hand in marriage, but they're faced with the obstacle of Kate's unreasonable conviction that Larry will someday return. Chris's idolizes his father, not knowing initially what he has done.

Ann Deever — Ann, 26, arrives at the Keller home having shunned her "guilty" father since his imprisonment. Throughout the play, Ann is often referred to as pretty, beautiful, and intelligent-looking and as "Annie". She had a relationship with Larry Keller before his disappearance, and has since moved on because she knows the truth of his fate. She hopes that the Kellers will consent to her marriage to Larry's brother, Chris, with whom she has corresponded by mail for two years. Ann is the knowledge-bearer in the play.

George Deever — George, 31, is Ann's older brother: a successful New York lawyer and WWII veteran, and a childhood friend of Chris'. He initially believed in his father's guilt, but upon visiting Steve in jail, realizes his innocence and becomes enraged at the Kellers for deceiving him. He returns to save his sister from her marriage to Chris, creating the catalyzing final events.

Dr. Jim Bayliss — Jim is a successful doctor, but is frustrated with the stifling domesticity of his life. He wants to become a medical researcher, but continues in his job as it pays the bills. He is a close friend to the Keller family and spends a lot of time in their backyard.

Sue Bayliss — Sue is Jim's wife: needling and dangerous but affectionate, she too is a friend of the Keller family, but is secretly resentful of what she sees as Chris's bad idealistic influence on Jim. Sue confronts Ann about her resentment of Chris in a particularly volatile scene.

Frank Lubey — Frank, 33, was always one year ahead of the draft, so he never served in World War II, instead staying home to marry George's former sweetheart, Lydia. He draws up Larry's horoscope and tells Kate that Larry must still be alive, because the day he died was meant to be his "favorable day". This strengthens Kate's faith and makes it much harder for Ann.

Lydia Lubey — Lydia, 27, was George's love interest before the war; after he went away, she married Frank and they quickly had three children. She is a model of peaceful domesticity and lends a much-needed cheerful air to several moments of the play.

Bert — Bert is a little boy who lives in the neighborhood; he is friends with the Bayliss' son Tommy and frequently visits the Kellers' yard to play "jail" with Joe. He only appears twice in the play. The first time he appears, his part seems relatively unimportant, but the second time he appears his character gets more important as he sparks a verbal attack from mother when mentioning "jail," which highlights Joe's secret.

Director Gregory Mosher had an actor in mind he believed was perfect to play George Deever, That actor happens to be black. Then Mosher went searching for a black actress to play his sister, Ann Deever.

Enter film director and screenwriter Rebecca Miller, who controls her father's estate. Miller died in 2006 at age 89. She objected to the choice of deliberating making the Deever family black after white actors had already been cast as the play's other central family, the Kellers.

A stage version of a family crisis peaked with divorce being the solution. Mosher left.

Previously, Ms. Miller has approved casting people of color in roles traditionally played by white actors. An upcoming 2019 production of Death of a Salesman in London will feature a black Loman family. In this instance she wasn't won over by the casting, which involves a romance.

Roundabout officials said in a statement that their mission of diversity means there will be actors of color in All My Sons - just not in the roles Mosher intended.

"Despite our shared commitment to having a diverse cast in our production of All My Sons, Gregory Mosher and the Arthur Miller estate did not ultimately share the same vision of how best to achieve that," Todd Haimes, Roundabout's artistic director, said in a statement.

"They couldn't agree on the specific casting choices that would lead to the richest-possible All My Sons for 2019, and thus, Gregory Mosher has decided to step aside. We welcome Jack O'Brien as our director, and we're looking forward to presenting his production of this Arthur Miller masterpiece this spring."

Miller issued her own statement stressing her approval multi-racial casting, indicating her objection was in Mosher's concept which she determined was "not fully thought out."

"I am very excited to open my father's work up to diverse casting," she wrote. "Hence, an African American Loman family in [director] Marianne Elliott's upcoming Death of a Salesman in London, and [director] Rachel Chavkin's upcoming multiracial American Clock.

"My concern was that to cast the Deevers as black puts a burden on the play to justify the relationship in the historical context," Miller continued. "Since the script does not address race, I was worried that it would whitewash the racism that really was in existence in that period by creating this pretend-Valhalla-special family where no one would mention this.

"When Gregory suggested casting the Deevers as African American, I wanted to be sure the concept held water historically and thematically," her statement continued, adding that she was fearful that Mosher's casting "was in danger of white-washing the racism of 1947 suburban Ohio."



John Lithgow, Dianne Wiest, Patrick Wilson and Katie Holmes in the Simon McBurney directed All My Sons. Photo: Joan Marcus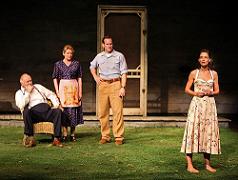 From college to Broadway colorblind, or nontraditional, casting has become commonplace. However, color selective casting can take on a controversial aura.

See Broadway To Vegas column of October 7, 2018

Playwrights or their estates have tremendous power. Production rights to a show can be pulled if a disagreement occurs - such as casting choices.

In 2017, Edward Albee's estate refused to allow a theater producer in Oregon to cast a black actor in the role of Nick in Who's Afraid of Virginia Woolf? In a statement at the time, a spokesman for the estate said, "Mr. Albee himself said on numerous occasions when approached with requests for nontraditional casting in productions of Virginia Woolf that a mixed-race marriage between a Caucasian and an African-American would not have gone unacknowledged in conversations in that time and place and under the circumstances in which the play is expressly set by textual references in the 1960s."

On the flip side - it isn't always casting an African American in a white role that inflames.

In November, 2015 Katori Hall author of The Mountaintop became outraged when a white actor was cast as Martin Luther King in a Kent State University production. She declared having a white man play the civil rights leader was "a disservice to not just Dr King but an entire community."

She charged that director Michael Oatman's decision to double-cast the six-show production with a black actor and a white actor as King went "deeper than just casting a white man in the role of MLK".

"I just really feel as though it echoes this pervasive erasure of the black body and the silencing of a black community – theatrically and also, literally, in the world," she said. Oatman, who like Hall is black, said in an August 2015 statement promoting the play that he deliberately cast a white actor in the part "to explore the issue of racial ownership and authenticity".

"I didn't want this to be a stunt, but a true exploration of King's wish that we all be judged by the content of our character and not the color of our skin," Oatman penned. "I wanted the contrast … I wanted to see how the words rang differently or indeed the same, coming from two different actors, with two different racial backgrounds."

"With a playwright's intention being dangerously distorted, Oatman's experiment proved to be a self-serving and disrespectful directing exercise for a paying audience," Hall wrote.

Hall only discovered Oatman's decision to cast a white actor as King after the show had closed. Her reaction was to immediately notify her agent, who contacted the theatre licensing service Dramatists Play Service, which then wrote to the university questioning its decision.

Since the Ohio located Kent State University production ran, Hall has altered The Mountaintop's licensing agreement to say: "Both characters are intended to be played by actors who are African-American or Black. Any other casting choice requires the prior approval of the author."



The production of All My Sons which featured Katie Holmes and John Lithgow began previews on September 18, 2008 and opened October 16 at the Gerald Schoenfeld Theatre, announced on December 8, 2008 that it has recouped its $3.25 million capitalization. Photo: Joan Marcus.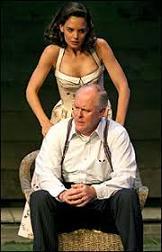 "I feel as though a lot of theatremakers were a bit appalled at the choice that the director made – and that it was supported so wholeheartedly by the institution," Hall continued in her statement. "So it was really a moment to talk about playwright intention, but to then, beyond that, talk about much bigger issues, about not only being a black artist but also being a black person in America."

In the last Broadway revival of All My Sons, in 2008, George and Ann Deever were played by Christian Camargo and Katie Holmes. The production also starred Tony Award winner John Lithgow, Academy Award winner Dianne Wiest and Tony Award nominee Patrick Wilson.

A 1987 Broadway revival won the Tony Award for Best Revival of a Play starring Richard Kiley (Tony Award nominee for Best Actor in a Play), Joyce Ebert, Jamey Sheridan (Tony Award nominee for Best Featured Actor in a Play) and Jayne Atkinson. it also featured Christopher Curry.

Ed Begley, Hope Cameron, Donald Harris, Arthur Kennedy, Karl Malden, John McGovern, Peggy Meredith, Beth Merrill, Dudley Sadler, Eugene Steiner, and Lois Wheeler appeared in the original 1947 production which won both the Tony Award for Best Author and the Tony Award for Best Direction of a Play. The play was adapted for films in 1948 and 1987.

Roundabout's All My Sons at the American Airlines Theatre, will begin previews on April 4, 2019 and officially opening on April 22. Its run will coincide with a British revival, starring Sally Field and Bill Pullman, at the Old Vic in London which will have a multiracial cast. The two black actors in that production, however, are not appearing in the roles of George and Ann.






E-Book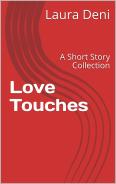 Soft back Book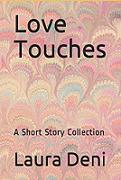 Broadway To Vegas is supported through advertising and donations. Priority consideration is given to interview suggestions, news, press releases, etc from paid supporters. However, no paid supporters control, alter, edit, or in any way manipulate the content of this site. Your donation is appreciated. We accept PAYPAL. Thank you for your interest.



E-Book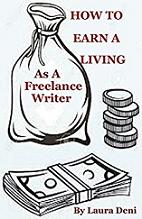 Soft back Book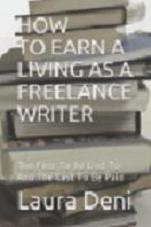 This is not your typical, totally boring textbook.

In the pages of How To Earn A Living As A Freelance Writer (the first to be lied to and the last to be paid) you'll find sex, celebrities, violence, threats, unethical editors, scummy managers and lawyers, treacherous press agents, sex discrimination; as well as a how-to for earning money by writing down words.





ART AND ABOUT


COSTUMES FROM THE FILM THE FAVOURITE

Costumes are on display from the film The Favourite.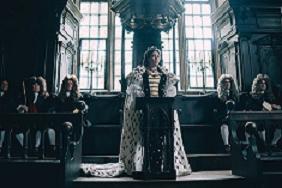 are now on display at Kensington Palace in London.

The Favourite explores the relationships and power struggles of Queen Anne (Olivia Colman) and two of her closest female attendants: Lady Sarah Churchill (Rachel Weisz) and Abigail Hill (Emma Stone). Many of the historical events that inspired the film took place at Kensington Palace.

The stunning new display coincides with the film's UK release on January 1, 2019 and explores the creative process behind the costumes, Queen Anne's legacy as a stateswoman and her intimate relationships with Sarah and Abigail.

The costumes have been created by three-time Oscar winning costume designer Sandy Powell with wigs by Hair and Make-Up Designer Nadia Stacey.

Powell used "inspiration" from real 18th century styles mixed with modern fabrics alongside quotes from Powell and historic context provided by Historic Royal Palaces.

The movie, also starring Emma Stone and Rachel Weisz, was filmed partly on location at Hampton Court, in the Tudor kitchens and Cartoon Gallery.

Kensington Palace was one of Queen Anne's primary residences, and it was here that she died on August 1, 1714 with no heir, marking the end of the Stuart dynasty.

Anne had a close personal, and possibly physically intimate, relationship with her forthright childhood friend Sarah Churchill, Duchess of Marlborough.

Their friendship became strained when Sarah's cousin, Abigail, joined the Royal Household. The cousins had different political views, and both used Anne to further their personal goals by competing for her favor.

It was in the Queen's Closet at Kensington Palace that Queen Anne and Sarah Churchill's final argument played out. Sarah was subsequently banished from court, never to return.

Matthew Storey, curator, told the press: "At Historic Royal Palaces, we've been wanting to tell Queen Anne's story for a while. She seems like a slightly forgotten monarch. "We've been doing a lot of research into how we can tell diverse stories, especially LGBT stories, and Queen Anne is a key person for that.

"It seemed a perfect opportunity when everybody would be finally hearing about these stories, there'd be all this attention because of the film, that we could tell the stories of these real people, at Kensington Palace, where they lived, loved, and died. Our visitors can walk in the footsteps of history where it happened."

The Queen and the Duchess "were friends from girlhood, in a relationship which persisted until Churchill and her husband were dismissed from court in 1711. The falling out is believed to have been over the amount of time the Queen was spending with the younger Abigail.

"Churchill had been one of the most powerful women in England, exerting significant political influence over the Queen, who reigned from 1702-1714. Anne turning to other advisers is also thought to have soured relations.

As well as intrigue over her relationship with Churchill, Queen Anne's personal life is notable for the tragedy of her struggles to have children. Of 18 pregnancies, only one child lived, William Duke of Gloucester. He died aged just 11 in 1700.

As Queen, Anne, she over saw the 1707 Act of Union which combined England and Scotland into a single kingdom with one parliament, flag, coinage and customs union.

The exhibition runs until February 8, 2019 at Kensington Palace in London.

DISCOVER EDWARD BURNE-JONES

Sir Edward Coley Burne-Jones Laus Veneris 1873-1878 Laing Art Gallery, Newcastle upon Tyne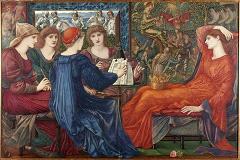 Born in 1833, Burne-Jones rejected the industrial world of the Victorians, looking instead for inspiration from medieval art, religion, myths and legends.

He made spectacular works depicting Arthurian knights, classical heroes and Biblical angels – working across painting, stained glass, embroidery, jewellery and more. With his friend William Morris he was a pioneer of the arts and crafts movement, which aimed to bring beautiful design to everyone.

This exhibition – his first solo show at Tate since 1933 - charts Burne-Jones's rise from an outsider with little formal art training to one of the most influential British artists of the late 19th century.

With over 150 objects, it will bring together major works from across his career for the first time in generations. Highlights include some of his best loved works, such as his huge paintings telling the dreamlike fairytale of Sleeping Beauty, wall-filling tapestries and his remarkable drawings.

One of the last Pre-Raphaelites, Edward Burne-Jones brought imaginary worlds to life in awe-inspiring paintings, stained glass windows and tapestries.

Until February 24, 2019 at the Tate in London.






E-Book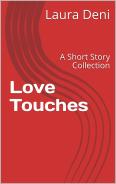 Soft back Book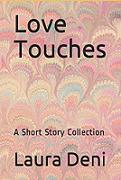 SWEET CHARITY


MEGHAN, THE DUCHESS OF SUSSEX

Duchess Meghan joined entertainment professionals who now call Variety's Residential Brinsworth House home in decorating Christmas Cards. Photo: PA/Variety Charities' Kensington Palace.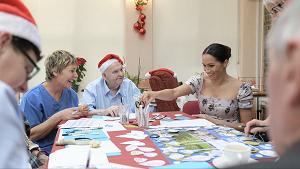 made a visit to the Royal Variety Charity's nursing home last Tuesday. The former television star chatted with residents and participated in a holiday singalong which included a rendition of It's Beginning To Look a Lot Like Christmas.

The soon to be mother also joined residents decorating Christmas cards at Brinsworth House.

Established in 1850, Brinsworth House is a residential home accommodating up to 36 former actors and professionals of the entertainment industry who are cared for by a dedicated team of nursing and care assistants.

The Royal Variety Charity, of which The Queen is Patron, assists those who have worked professionally in the entertainment industry and are in need of help and assistance as a result of old age, ill-health, or hard times.



HAVE FUN WITH YOUR DNA, BUT REMEMBER IT'S NOT PURE SCIENCE


One of the latest trends is having your DNA analyzed. There have been headline making discoveries with criminals being located, lost relatives (and those you didn't know you had) being located.

In a legal setting DNA can convict or exonerate.

To believe the television commercials you'd think the results would be incredibly specific to the city where your ancestors lived and the color of their eyes.

Not necessarily - to not at all.

I took tests from two different DNA companies and the results were startlingly - different.

The first test required that I spit into a tube and mail it back.

To my chagrin I was informed that I had flunked spitting. I needed to call and be given spitting lessons. Then I would have to retake the test.

The spitting coach was pleasant and refrained from patronizing. To hear her tell it, a lot of people flunk spitting.

I was taught that the "good cells" are located on the checks. I had to learn to suck on my cheeks to capture all those good cells. Also, it's bad to spit bubbles. Avoid bubble spitting at all costs.

I redid the test and this time passed - in that I received results, which seemed appropriate to what I had always been told. Great Britain 61% - Europe East - 24% and Scandinavia 7%. Those percentages were broken down - for instance Great Britain included England, Wales and Scotland but no Ireland. Eastern Europe came up Poland - although I had always thought it would be Czechoslovakian and the Scandinavia section was Denmark and Sweden, although I would have thought Dutch.

When I called to ask about the results the lady said that the results are a guess as to where my ancestors were located 300 years ago. Over the course of time they could have moved to other locations.

She mentioned that the consumer genomics industry is in its early stages but is growing fast and throughout the experience the results are as accurate as possible for where the science is today. As more samples come in the research becomes more authoritative - and if I was tested again in the future - I might find different, more precise results.

The answer lady read: "Our ancestry reports are a living analysis and are ever-evolving, and as our database grows we will be able to provide customers with more granular information about their ancestry and ethnicity. We are constantly making improvements to both our reference datasets, and the overall pipeline we use to compute customers."

The lady actually agreed when I voiced my thoughts that the television ads were a bit misleading.

The second company I selected uses a cheek swab. Fortunately, I passed that test the first time.

The result was a shock in that it was so radically different from the other company. If merely the percentages had been different I would have understood. But the second company showed no Great Britain. The only thing the results from the two companies had in common was indicating that I am 100 percent European.

The second company listed me as 46.5 percent North and West European; 23.5 percent Scandinavian, 16.9 percent Balkan and 13.1 percent East European.

As with the first company, this company provided statistical percentage break-downs as to countries with a map showing in colors where the percentages were located. On my map the United Kingdom and Ireland were totally blank. However, France and Germany lit up like a tannenbaum.

I called their help line. The lady said she understood why I might have some questions. However, she vehemently defended her company's results.

"We all use different algorithms and we aren't using the same type of software. Our data bases can be more in depth. We go seven generations back; and because of immigration and migration, results can be different."

As to why their results showed no Great Britain, but had 45.5% as Germany and France, she explained it this way: "Even though Great Britain isn't in your colored zones on your map, Great Britain is the same as Germany and France."

I thought to myself: That ought to be of enormous interest to the leaders of those countries.

"They're all North and Western Europe and that's what it shows you are," she added.

"But Great Britain isn't colored."

"That probably is confusing you."

"That's why I called."

"I'm sorry you are confused."

It can be fun to take DNA tests and then check to see if what the results show are even remotely connected to what you were raised to believe. However, it's not scientific and should be classified "for entertainment purposes only."


SPREADING THE WORD


BURLINGTON DOES BROADWAY on Monday, New Year's Eve. Ring in the New Year at the Flynn in Burlington, Vermont as Lyric Theatre Company and the Vermont Symphony Orchestra join for a night dedicated to the bright lights of Broadway. In this first-ever joint performance, the VSO sets the stage for Lyric to sing out and dance to Broadway's greatest show tunes. From Golden Age standards to contemporary classics, the Flynn fills the MainStage with big city panache on a night to remember.

Featuring: Benjamin Klemme, conductor Emma Blatt - Janet Bessmer, Megan Beaucage, Donna Boisselle, Donna Brutkoski, Leslie Burney, Phil Caycedo, Mark Cranmer, Ronnie Farrell, Betty Faul-Welfare, Ian Ferris, Mia Fishkin, Adam Franz, Carl Frenning, Emily Friedrichsen, Daniel Gibson, John Gravel, Bella Joly, Anna Kalfus, Howard Kalfus, Katrina Kunker, Toni Kunker, Kristina McSalis, Yvonne Neimann, Nicholas Goodman, Hannah Normandeau, Rebecca Nowak, Doris O'Brien, Hanlan Paquin, Elsie Pawul, Billy Ray Poli, Abi Perlah-Hard, Kylie Pollack, Amber Pollak-Bruce, Kerry Powell, Holly Raiche, Eric Rainville, Stephen Rainville, Lily Roberts, Jose Schmidt, Avery Smith, Rachel Smith, Catherine Symans, Sasha Vaut, Nate Venet, Cathy Walsh, Kate Whalen and Betsy Whyte.

ELVIS MAY HAVE LEFT THE BUILDING although he is buried out back - but Graceland has partnered with entertainment giant Live Nation to book as many as 75 non-related Elvis live music and entertainment shows at its 2,000-seat Graceland Soundstage and 464-seat Graceland Guest House Theater during 2019.

According to a release, the venue will feature "icons, national touring artists and rising stars across the spectrum of musical genres."

Soundstage opened in 2017 as part of the 200,000-square-foot Elvis Presley's Memphis complex of exhibits, restaurants and retail. It is billed "as state-of-the-art performance venues with built-in sound, lights and video."

THE MUSICAL WAITRESS is staging a cute promotion for their stop at the Orpheum Theatre in Memphis January 15-20, 2019.

Pie cooks were asked to submit recipes by Friday, December 21. Three finalists were picked and notified later that day. Finalists have been requested to bake their pie and present it for judging on January 2, 2019. A panel of judges will pick the winner, who will be announced January 7 via the Orpheum's social media channels.

The sweet winner receives four tickets to see the show at the Orpheum on January 15, and the recipe will be featured as an insert in the first 50 official Waitress cookbooks, sold at each performance.

JEREMY PIVEN perhaps best known as movie agent "Ari Gold" in the hit HBO series Entourage, the head writer "Jerry" on The Larry Sanders Show, and more recently the lead role in the critically acclaimed PBS series Mr. Selfridge, started out in comedy doing improv and sketch comedy at The Second City, and is inspired by comedy legends George Carlin, Richard Pryor, Lenny Bruce and Dave Chappelle. You can experienced his comedic side as the Golden Globe and three time Emmy Award winning actor has announced that he'll performs his stand-up routine in Las Vegas at the Treasure Island Theatre on Friday, February 1, 2019

SUNDAY, DECEMBER 23 National Pfeffernusse Day. December 24 is National Eggnog Day and Christmas Eve. December 25 is National Pumpkin Pie Day, A'Phabet Day or No "L" Day, and Christmas. December 26 is National Candy Cane Day, National Thank-you Note Day, National Whiner's Day, and Boxing Day (Canada). December 27 is National Fruitcake Day. December 28 is National Chocolate Candy Day and National Card Playing Day December 29 is National Pepper Pot Day and Tick Tock Day





OTHER PEOPLE'S MONEY


LES MOONVES SHOULD BE FIRED FOR CAUSE AND RECEIVE NO SEVERANCE PAY according to an announcement made Monday afternoon, December 17, 2018.

CBS Corp.'s board of directors said former Chief Executive Moonves violated company policies by committing "willful and material misfeasance." The board's finding also declared that Moonves attended to undermine the company's investigation into his alleged sexual misconduct. At one point he turned in his 8-year-old son's I-Pad rather than his own - claiming that the boy's phone was his.

The determination means Moonves, 69, he is not entitled to $120 million in severance. He won't starve. He's worth approximately $700-800 million.

He has stated that all sexual encounters were consensual.



E-Book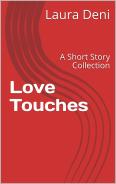 Soft back Book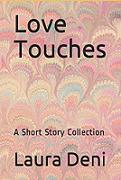 LIFETIME ACHIEVEMENT AWARD WINNERS have been announced by The Recording Academy.

They are: Black Sabbath, George Clinton & Parliament-Funkadelic, Billy Eckstine, Donny Hathaway, Julio Iglesias, Dionne Warwick and Sam Moore and Dave Prater known as . Sam & Dave, the gospel-tinged soul duo who recorded a series of hits at Memphis' Stax Records in the mid-1960s Prater died in a car crash in 1988.

Lou Adler, Ashford & Simpson, and Johnny Mandel are Trustees Award honorees; and Saul Walker is the Technical Grammy Award recipient. A special award presentation ceremony and concert celebrating the honorees will be held on May 11, 2019, in Los Angeles.

THEATER RESOURCES UNLIMITED (TRU) announced the winners of the 2019 TRU Voices New Musicals Reading Series: Miracolo by Jarlath Barsanti-Jacobs and Emilio Solla; and Seeing Red by Joey Mazzarino and Aron Accurso.

The two musicals will be performed on Monday evening January 14th and Monday evening February 4th respectively. Both performances will be at the Actors Temple in New York City.

The purpose of the TRU Voices New Musical Reading Series is to (a) help develop new musicals, (b) help producers develop the skills needed to produce new works, and c) foster the producer-writer relationship for future development beyond our series. Each reading will be followed by a Dollars and Sense panel discussion with prominent New York producers, general managers and artistic directors focusing on potential venues, marketing and budgeting of the work.

Miracolo and Seeing Red were chosen from over 40 submissions. The five finalists also included: Douglass by Ruth Fennessey Moss and Shelton Becton, Mary Marie by Chana Wise and Carl Johnson, and Bagels also by Chana Wise and Carl Johnson.


CURTAIN DOWN


SUMMER: THE DONNA SUMMER MUSICAL a bio-musical about the life of the late disco icon, which opened April 23, 2018 at the Lunt-Fontanne Theatre, in New York City will close next Sunday, December 30, 2018 after 27 preview and 289 performances. A North American tour will launch September 30, 2019, playing cities across the United States and Canada.



CLUELESS, THE MUSICAL by Amy Heckerling.

Directed by Kristin Hanggi.

Choreography by Kelly Devine.

Amy Heckerling takes us back to 90s Beverly Hills with this musical version of her beloved film Clueless, a modern spin on Jane Austen's Emma. With her singular voice, she gives us a score that reimagines 90s hits into ingenious parodies and yearning monologues for her lovesick characters. A fresh take on the story of Cher (Dove Cameron), a girl so psychotically optimistic she can't see that her bungling attempts at playing Cupid disguise her own fashion-plated isolation.

This production features Ephie Aardema (Tai), Sara Andreas (Heather), Gilbert L. Bailey II (Murray), Dave Thomas Brown (Josh), Dove Cameron (Cher), Will Connolly (Travis), Tiffany Engen (Swing), Katie Goffman (Swing), Danielle Marie Gonzalez (Lucy), Tessa Grady (Amber), Talya Groves (Summer), Chris Hoch (Mel / Mr. Hall / DMV Instructor), L'ogan J'ones (Max), Jeff Kuhr (Swing), Darius Jordan Lee (Sean), Justin Mortelliti (Christian), Megan Sikora (Miss Geist / Ms. Stoeger), Brett Thiele (Elton) and Zurin Villanueva (Dionne).

Scenic Design is by Beowulf Boritt, Costume Design is by Amy Clark, Lighting Design is by Jason Lyons, Sound Design is by Gareth Owen and Projection Design is by Darrel Maloney. Music Supervision, Arrangement and Orchestration by Ethan Popp. Music Direction by Matthew Smedal.

Performances at Pershing Square Signature Center, The Alice Griffin Jewel Box Theatre, in New York City.

LA RUTA by Isaac Gomez an award-winning Chicago-based playwright, originally from El Paso, Texas/Ciudad Juárez, Mexico.

Directed by Sandra Marquez.

To the U.S.-owned factories in Ciudad Juárez, Mexico, La Ruta is just a bus. But to the women who live, work and often disappear along the route, it's so much more than that. Inspired by real testimonies, and using live music to evoke factory work and protest marches, La Ruta is a visceral unearthing of secrets buried in the desert and a celebration of the Mexican women who stand resiliently in the wake of loss.

Featuring an all-female cast of "Chicago's most dynamic Latinx artists" including: Karen Rodriguez, with Charín Alvarez, Cher Álvarez, Laura Crotte, Sandra Delgado, Mari Marroquin, Alice da Cunha and Isabella Gerasole.

The creatives include: Scenic Designer Regina Garcia - Costume Design Christine Pascual - Lighting Design Jesse Klug - Sound Design Mikhail Fiksel - Projection Design Rasean Davonte Johnson - Music Direction Zacbe Pichardo - Vocal Direction Andra Velis Simon - Fight Choreography Gaby Labotka - Company Voice & Text Coach Gigi Buffington - Stage Manager Christine D. Freeburg - and Assistant Stage Manager Amanda Landis.

Performances through January 27, 2019 at Steppenwolf in Chicago.



E-Book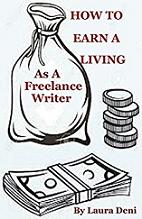 Soft back Book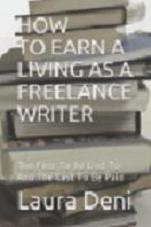 This is not your typical, totally boring textbook.

In the pages of How To Earn A Living As A Freelance Writer (the first to be lied to and the last to be paid) you'll find sex, celebrities, violence, threats, unethical editors, scummy managers and lawyers, treacherous press agents, sex discrimination; as well as a how-to for earning money by writing down words.





WHO'S WHERE




NORM LEWIS was recently seen in the NBC television special, Jesus Christ Superstar Live in Concert! His numerous Broadway credits include The Little Mermaid; Porgy and Bess and Javert in the musical Les Misérables. He first starred in the Les Misérables role in the 2006 Broadway revival, making him the first African American actor to play the role in a professional English production. He brings his silky baritone to Feinstein's at the Nikko in San Francisco for a New Year's Eve show.

JERRY LEE LEWIS will host a New Year's Eve concert at Jerry Lee Lewis' Cafe & Honky Tonk on Beale Street in Memphis - never mind what would happen if the famed street could "talk," this time it's gonna "rock." The venue also contains Lewis' piano, motorcycle and other memorabilia.

SALUTE TO VIENNA - NEW YEAR's EVE CONCERT takes place Monday, December 31, 2018. An annual tradition at the State Theatre of New Jersey in New Bunswick, NJ for 13 years, this year's program features Viennese conductor Christoph Campestrini and The Strauss Symphony of America; along with Viennese soprano and tenor, Iva Schell and Martin Piskorski; members of the Europaballett St.Pölten (Austria); and International Champion Ballroom Dancers.

BRUNO MARS will be performing a New Year's Eve concert at T-Mobile Arena in Las Vegas.

JOHN LLOYD YOUNG the Tony and Grammy award winner who gained famed starring in Jersey Boys rings in 2019 performing a concert at Vitello's in Los Angeles.

DITA VON TEESE known as the Queen of Burlesque brings her New Year's Eve show to the Orpheum Theatre in Los Angeles.

JANE LYNCH AND CHEYENNE JACKSON are guest stars when the San Francisco Symphony welcomes 2019. The New Year's Gaiety with Jane Lynch & Cheyenne Jackson also features San Francisco drag legend Peaches Christ. The evening promises "sass, camp and fabulous vocals."


FINAL OVATION


GALT MacDERMOT famed Canadian/American eclectic composer died December 17, 2018 a day before his 90th birthday.

MacDermot achieved international acclaim with his score for Hair, which title song hit No. 1 on the Billboard charts, earned a Grammy Award for its cast album, was adapted into a 1979 Milos Forman film, and found success again in 2009 with a Tony-winning revival. And in spring 2019, Hair will make its live television debut when Hair Live! premiers as part of NBC's annual live musical event.

Raised in Montreal, MacDermot graduated from Cape Town University in South Africa, specializing in the study of African music. His first Grammy Award came in 1960, for the Cannonball Adderley recording of his song African Waltz (the title track of the album of the same name) in 1960.

His score for Two Gentlemen of Verona, the musical adaptation of the William Shakespeare comedy, rewarded him a Drama Desk award for his score; the show itself took home the Tony Award for best musical.

MacDermot's film soundtracks include Cotton Comes to Harlem; Rhinoceros and Mistress. MacDermot wrote his own orchestrations and arrangements for his theatre and film scores.

In 2009, MacDermot was inducted into the Songwriters Hall of Fame and the next year was awarded the Society of Composers, Authors and Music Publishers of Canada's Lifetime Achievement Award.

He is survived by his son, Vincent MacDermot who manages his music business and four daughters: Elizabeth MacDermot Murphy an English professor, Jolanthe and Sarah study the clergy, and Molly MacDermot Boxer is an editor.

Neil Portnow President/CEO of Recording Academy issued the following statement: "Three-time Grammy winner Galt MacDermot was a highly regarded composer best-known for co-writing the hit Broadway musical, Hair. He earned five Grammy nominations and won three Grammys for his composing—most notably for Best Score From An Original Cast Show Album for Hair, at the 11th Grammy Awards. MacDermot's music also made a significant impact on the hip-hop community, with notable artists such as Public Enemy, Faith Evans, and Busta Rhymes sampling his work. The music and theater communities have lost an extraordinary talent. MacDermot will be dearly missed, but his compositions will continue to influence music for years to come."

PENNY MARSHALL actress and director died Monday, December 17, 2018 in her Hollywood Hills home due to complications from diabetes. She was 75.

Marshall began her career as an actress co-starring as Laverne De Fazioa, opposite Cindy Williams as Shirley Feeney as Milwaukee brewery assembly line workers in the top-rated 1970s and '80s sitcom Laverne & Shirley" before becoming a director of hit movies.

The series was co-created by Marshall's brother Garry Marshall who made it quite clear to her that she was hired for her talent, not for her bloodline..

Marshall make her directorial debut with Jumpin' Jack Flash (1986) before directing Big (1988), which became the first film directed by a woman to gross more than $100 million at the U.S. box office. Her subsequent directing credits included Awakenings (1990), which was nominated for the Academy Award for Best Picture, A League of Their Own (1992), Renaissance Man (1994), The Preacher's Wife (1996), and Riding in Cars with Boys (2001).

While attending the University of New Mexico in Albuquerque, Marshall met Michael Henry, a football player. Aged 20, she left college to marry him in 1963; they had one child, a daughter, Tracy. Marshall worked as a secretary and later as a tap dance teacher. The marriage lasted 3 years. On April 10, 1971, Marshall married actor/director Rob Reiner, who adopted her daughter and gave her his last name. Her marriage to Reiner ended in 1981.

Marshall is survived by her sister Ronny, daughter Tracy Reiner and three grandchildren, Spencer, Bella and Viva.

DONALD MOFFAT a two-time Tony Award nominee has died 6 days before his 88th birthday on December 20, 2018 in Sleepy Hollow, New York, from complications of a stroke.

Moffat began his career as a stage actor in London and New York. His first work was at the Old Vic Theatre Company in London.

His first acting job in the United States was in Princeton, New Jersey. He worked as a carpenter, and his wife took in ironing in order to supplement his $25 per week pay as an actor.

He would go on to appear in many Broadway and Off-Broadway plays.

Moffat, who made his Broadway debut in Under Milk Wood, went on to appear in 18 additional shows, ranging from the world premieres of John Guare's A Few Stout Individuals (as Ulysses S. Grant), The Cherry Orchard: Much Ado About Nothing: The School for Scandal: The Affair and Hamlet to opposite Vivien Leigh in Duel of Angels.

He also appeared in The Iceman Cometh; You Can't Take It With You and The Heiress, which was his final Broadway credit. He won the Obie Award in 1983 for Tina Howe's Painting Churches and was nominated for two 1967 Tony Awards for Best Actor in a Play for his performances in The Wild Duck and Right You Are If You Think You Are.

His film credits include Lyndon B. Johnson in The Right Stuff (1983), the corrupt U.S. President in Clear and Present Danger, as well as Garry, the station commander in The Thing.. Moffat's lengthy screen appearances also included Cookie's Fortune; The Thing; Tales of the City and Logan's Run.

Moffat is survived by his second wife, four children, ten grandchildren, and three great-grandchildren.






The entire staff of Broadway To Vegas wishes everyone a Merry Christmas.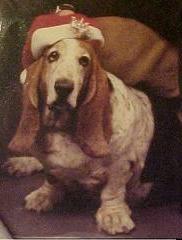 Next Column: December 30, 2018
Copyright: December 23, 2018 All Rights Reserved. Reviews, Interviews, Commentary, Photographs or Graphics from any Broadway To Vegas (TM) columns may not be published, broadcast, rewritten, utilized as leads, or used in any manner without permission, compensation and/or credit.
Link to Main Page
---
Laura Deni



For the snail mail address, please E-mail your request.
CLICK HERE FOR COMMENT SECTION