! >
Broadway To Vegas
  
  REVIEWS INTERVIEWS COMMENTARY NEWS

| | |
| --- | --- |
| | |
CONSCIOUS CASTING VS COLORBLIND CASTING: A NEW FORM OF RACISM AND GHETTOIZATION??? - - MODERN COUPLES: ART, INTIMACY AND THE AVANT-GUARDE - - SESSION GIRLS CONCEPT ALBUM REVIEW - - AL ROKER MAKES BROADWAY DEBUT - - REVIEW OF PRETTY WOMAN: THE MUSICAL - - ALAN ALDA TO RECEIVE SAG LIFETIME ACHIEVEMENT AWARD - - THE RECORDING ACADEMY ADDS 900 VOTING MEMBERS - - L.A. THEATRE WORKS ON TOUR WITH STEEL MAGNOLIAS - - DONATE . . . Scroll Down





Copyright: October 7, 2018
By: Laura Deni
CLICK HERE FOR COMMENT SECTION


CONSCIOUS CASTING VS COLORBLIND CASTING: A NEW FORM OF RACISM AND GHETTOIZATION???
The cast of Hamilton. Conscious casting was only one facet of many which catipulted Hamilton into the rarefied. A brilliant and unusual concept, marvelous script, superb choreography and staging and brilliant acting - all contributed to the success of Hamilton. To claim conscious casting was the key is an insult to the brilliance of Lin–Manuel Miranda. Photo: Joan Marcus.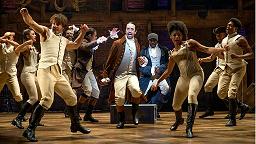 Diversity is the latest fling-it-about word in theater. Some bantering the word about are sincere while others see it as a way to self promote.

First it was color blind casting and now the current trend is color conscious casting.

What's the difference and why all the fuss? Does conscious casting mean some auditions might as well post signs saying Caucasians need not apply?

An open casting call for Miranda's Hamilton specified "non-white actor."

Nontraditional casting, integrated casting, or sometimes color-blind/gender-blind casting is the practice of casting without considering the actor's ethnicity, skin color and/or gender. Whoever does the best job auditioning gets the part even if the casting is genetically impossible or historically inaccurate.

A representative of the Actors' Equity Association has disputed the use of the term "color blind", preferring the definition "nontraditional casting". Nontraditional casting "is defined as the casting of ethnic minority actors in roles where race or ethnicity is not germane".

The Non-Traditional Casting Project was founded in 1986 to examine problems of racial discrimination in theatre, film and television. The Actors' Equity Association is a co-founder.

Conscious casting actively seeks to cast non-whites into roles written for white characters. The reverse is strictly to be avoided under this approach, however.

Twenty-five years ago colorblind or nontraditional cast was heralded as a major performance breakthrough for non Caucasian actors. For the first time all a person-of-color actor needed was talent. No longer did the part have to be for a criminal, maid, butler, shoe shine operator, porter, beggar, or doorman.



Audra McDonald and Sally Murphy in Carousel. Photo: Rodgers & Hammerstein Organization.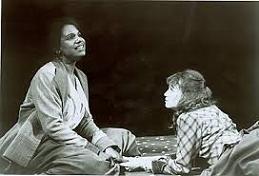 Colorblind casting is what launched 6-time Tony Award winner and Theatre Hall of Fame member Audra McDonald into super stardom, thanks to her being cast as Carrie Pipperidge, in an otherwise 1994 all white lead cast of Carousel at the Vivian Beuamont Theatre. For her performance McDonald took home her first Tony Award.

Interrogating how race factors into a specific play and what effect an actor's race or ethnicity will have on the overall story is a central tenant of color-conscious casting.

In color blind casting all of the actors were suppose to "become" the role, to be so talented that their immersion into the part would cause the audience not to see the actor as an individual, but to see only the character they portrayed on stage.

That changes with color conscious casting. Now the actor is suppose to be sending a message.

Balancing artistic goals with social responsibility comes with no safety net.

The latest kerfuffle hit the press last week after Kent Wired, a Kent State University student outlet published that the school's production of West Side Story was canceled after student Bridgett Martinez, 20, whose parents moved to America from Puerto Rico, was cast as Maria's understudy. She complained that she should have had the role of Maria, a part which went to a white student.

Of the three Latinx leading roles, none were given to Latinx students. Several white students were cast in Latinx supporting roles, and some Latinx students who auditioned were not given any role in the show, even though white students were cast in ensemble roles, reported Kent Wired.

Senior theater major Viviana Cardenas, 21, whose father is from Ecuador, received a callback for the role of Anita, another Puerto Rican lead role, but an African-American student got the part instead.

Aside from the casting choices, some students were also frustrated that cast members are required to accept the role they are given, per theater department rules, continued Kent Wired.

If they decline, students are put on probation - which, according to the theater program requirements listed online, means "BFA Musical Theatre candidates ... may not participate in School of Theatre and Dance productions or outside productions."

The numerous concerns about the casting caused Eric van Baars, the director of the School of Theatre and Dance, to hold a town hall-style meeting in the E. Turner Stump Theatre on September 4.

"I felt it was important that as a school we come together and talk about it … and come to some sort of decision to do next," van Baars said. Representatives from the Division of Diversity, Equity and Inclusion helped facilitate the discussion. Faculty members who attended included Terri Kent, the director of the musical theater program and West Side Story.

Cardenas charged that Kent chose the cast based only on talent, without taking into account the ethnic backgrounds of some roles.

"I think the professors who made the decision wanted the best for the show, and that's what they considered, and that's it," she said. "I think there are more things that need to be considered than just that."

Van Baars eventually opted to cancel the show and picked Children of Eden, based on the Book of Genesis, as its replacement, as he felt it wasn't the right place or time to continue with West Side Story. "Telling a different story right now … that maybe has a message of more hope and positivity moving forward," he said of his decision to select Children of Eden for a November production.

Skyler Dye, a theater performance student at Kent State didn't agree. He told Campus Reform that replacing West Side Story was "bowing to racists."



Sophie Okonedo (Elizabeth Proctor) and Ben Whishaw (John Proctor) in The Crucile. One of the most magnificent examples of color blind casting I've ever experienced was attending a 2016 Broadway performance of Arthur Miller's The Crucile at the Walk Kerr Theatre. Directed by Ivo Van Hove the cast starred Ben Whishaw, Sophie Okonedo, Ciaran Hinds, Saoirse Ronan with Bill Camp, Tavi Gevinson, Jason Butler Harner, Elizabeth Teeter, Jenny Jules, Anna Sharp Chestnut, Tina Benko, Thomas Jay Ryan, Erin Wilhelmi, Brenda Wehle, Ray Anthony Thomas, Michael Braun, Teagle F. Bougere and Jim Norton.

There wasn't a Boston accent on stage and skin shades were in abundance. The production was riveting and flawless.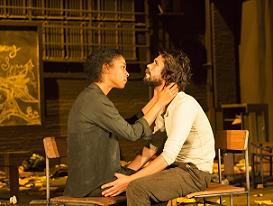 "Plenty of people of Puerto Rican descent 'pass' as white for all kinds of reasons," Dye commented to Campus Reform. "I think being too strict on the look for certain groups of people is actually more insensitive on the whole."

"It is a complicated thing, for sure," Dye conceded, "but ultimately there have been, and will continue to be, productions of West Side Story that use colorblind casting. I think if belief can be suspended for a good production, there is no issue."

Broadway To Vegas reached out to Kent State about the firestorm of press and received an immediate reply from Eric Mansfield, Executive Director University Media Relations Kent State University.

"The "firestorm" you reference is really in the media atmosphere right now as this decision was made several weeks ago. It's only recently that the media began writing about the change in productions, which led to the greater public debate.

"The director of the School of Theater and Dance chose a different musical, Children of Eden, and recast the students who auditioned into this production. So there is still a fall musical for our students to showcase their talents.

"The change was in response to our community members' voices and the national dialogue regarding the desire for authenticity on our stages. To be current and culturally engaged, the School of Theatre and Dance supports the progression of conscious casting in the American theatre today."

Disgruntled student Martinez demanded more.

"Something we would like to continue to push for is having a person of color in that room all the time - auditions, callbacks, cast list being made — because we should have someone on our side in that room," Martinez told Kent Wired.

Martinez, a junior musical theatre major, said she expressed this idea in the town hall meeting. Because of this, Kent, the director of West Side Story, included an African-American colleague of hers in the casting room for Children of Eden auditions.

That begs the question - no matter the location of the casting audition or for what type of venue, if casting directors are going to be required to have any type of a monitor in the audition room, does that imply that casting directors might be bigoted?

Also, who is really running the show?

There are authors and their estates which turn a negative eye at both color blind and conscious color casting.



Edward Albee provided specific casting descriptions for his characters.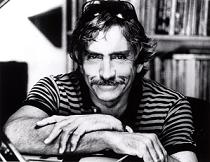 Playwrights and estates representing a catalogue have become irate over directors changing or simply ignoring author instructors as to what type of person should play the part. Those instructions can go far beyond color to height, body size and attitude - to name only three.

Edward Albee author of Who's Afraid of Virginia Woolf? described the character of Nick as "28 and blond, well put-together, good looking." Attorneys for his estate strongly contend that any alterations of Albee's descriptions "would fundamentally change the meaning and message of the play."

If you take the position that color trumps talent, then are patrons apt to see inferior productions?

Though a gradual process, regional theaters around the country are making efforts to incorporate inclusivity and representation in their casts. Deena Selenow, a freelance director and a faculty member at the California Institute of the Arts, penned in an essay that it is up to those in charge to actively seek out ways to hire and cast diverse performers, instead of casting performers out of convenience.

"If you're thinking, 'I really want a diverse cast, but I'm not sure if the usual pool will cut it,' then hit the ground," Selenow advised.

For college programs, she suggested reaching out to affinity groups and professors of Latinx, gender or LGBTQ studies asking them to promote auditions to their students.

"Equity, diversity and inclusion in theater makes for a better theater," Selenow wrote. "You're including a variety of perspectives, and you're really representing what America is today, and not just what certain people's experiences in America are."

In December 2014 director Lavina Jadhwani authored an essay publish in HowlRoundTheatre Commons at Emerson College which is a free and open platform for theatremakers worldwide that amplifies progressive, disruptive ideas about the art form and facilitates connection between diverse practitioners.

Jadhwani wrote: "I've got a big fat opinion on the term "color-blind casting," which is that it doesn't exist. I can't think of an environment, in real life, where race doesn't factor into relationship dynamics. And if it doesn't exist offstage - why do we think we can (or should) create that scenario? I prefer the term "color-conscious casting," by which I mean that race is acknowledged in, and ideally deepens, theatrical conversations."

An article on diversity in American Theatre magazine editorialized that: "When you have something like Hamilton, which was written to give opportunity to actors who would normally not get that opportunity, it's different than taking a job away from a white actor, because that white actor has the entire American canon to play with."

That isn't necessarily true.

To say it doesn't matter than a white actor loses a role because they have a larger canon of work from which to choose is absurd. The only "canon of work" any auditioning actor has is the one for which they are auditioning. It isn't a case of "if I don't get this role, I'll just go next door and audition for something else."

For any actor, parts are hard to come by.

Jessica Gelt penned a July 13, 2017 piece for the LA Times in which Pulitzer Prize-winning playwright Quiara Alegría Hudes, who wrote the book for Miranda's In the Heights, is quoted as saying: "Each play or musical must be considered on a case-by-case basis. The danger of creating one hard-and-fast rule is that it diminishes the conversation. And, yes, it's absolutely OK to say this role calls for a specific actor, and if you're telling me you can't find that actor, you're not equipped to do the play."






E-Book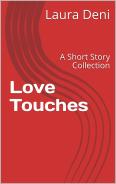 Soft back Book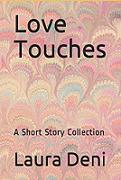 Broadway To Vegas is supported through advertising and donations. Priority consideration is given to interview suggestions, news, press releases, etc from paid supporters. However, no paid supporters control, alter, edit, or in any way manipulate the content of this site. Your donation is appreciated. We accept PAYPAL. Thank you for your interest.



E-Book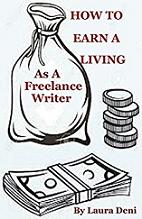 Soft back Book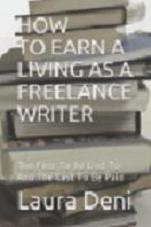 This is not your typical, totally boring textbook.

In the pages of How To Earn A Living As A Freelance Writer (the first to be lied to and the last to be paid) you'll find sex, celebrities, violence, threats, unethical editors, scummy managers and lawyers, treacherous press agents, sex discrimination; as well as a how-to for earning money by writing down words.





ART AND ABOUT


MODERN COUPLES: ART, INTIMACY AND THE AVANT-GUARDE

Modern Couples exhibition runs through January 27, 2019.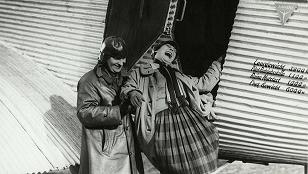 discover how relationships can become a playground for creativity.

Featuring the biggest names in Modern Art, Modern Couples explores creative relationships, across painting, sculpture, photography, design and literature. Meet the artist couples that forged new ways of making art and of living and loving. The exhibition illuminates these creative and personal relationships, from the obsessional and fleeting to the life-long.

Including Dora Maar & Pablo Picasso; Salvador Dalí & Frederico García Lorca; Camille Claudel & Auguste Rodin; Frida Kahlo & Diego Rivera; Emile Flöge & Gustav Klimt – plus many more.

Exhibition organized by Centre Pompidou-Metz in collaboration with Barbican Centre, London.

October 10, 2018– January 27, 2019 at the Barbican in London.

NATURE'S NATION: AMERICAN ART AND ENVIRONMENT debuts at Princeton University Art Museum October 13, 2018-January 6, 2019 Reframing more than 300 years of diverse artistic practice in North America, from the colonial period to the present, Nature's Nation: American Art and Environment examines for the first time how American artists have both reflected and shaped environmental understanding while contributing to the emergence of a modern ecological consciousness.

Nature's Nation will consist of paintings, sculptures, prints, drawings, photographs, videos and works of decorative art gathered from more than 70 eminent collections across the United States as well as from Princeton's own extensive holdings. The exhibition will be arranged in three chronological eras marked by shifting human conceptions of the natural world and increasing artistic awareness of environmental change.

Among the more than 125 works of art by 100 artists featured in the exhibition will be John James Audubon, George Bellows, Albert Bierstadt, Frederic Edwin Church, Thomas Cole, Thomas Eakins, Theaster Gates, Winslow Homer, Louisa Keyser, Dorothea Lange, Ana Mendieta, Thomas Moran, Isamu Noguchi, Georgia O'Keeffe, Frederick Law Olmsted, Charles Willson Peale, Sarah Miriam Peale, Jackson Pollock, Robert Rauschenberg, Alexis Rockman, Robert Smithson and Carleton Watkins.

The exhibition traces evolving ideas about the environment – and our place within it – from colonial beliefs about natural theology and biblical dominion through the 19th-century notion of manifest destiny to the emergence of modern ecological ethics.

Organized by the Princeton University Art Museum, the exhibition is cocurated by Karl Kusserow, John Wilmerding curator of American art at the Princeton University Art Museum; and Alan C. Braddock, Ralph H. Wark associate professor of art history and American studies at the College of William and Mary.

After its premiere at Princeton (October 13, 2018-January 6, 2019), the exhibition travels to the Peabody Essex Museum in Salem, Massachusetts (February 2-May 5, 2019) and to Crystal Bridges Museum of American Art in Bentonville, Arkansas (May 25–September 9, 2019).

With a collecting history that extends back to 1755, the Princeton University Art Museum is one of the leading university art museums in the country, with collections that have grown to include over 100,000 works of art ranging from ancient to contemporary art and spanning the globe. The Princeton University Art Museum is located at the heart of the Princeton campus, a short walk from the shops and restaurants of Nassau Street. Admission is free.






E-Book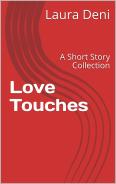 Soft back Book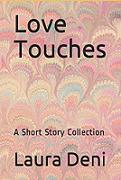 SWEET CHARITY


BROADWAY LEGENDS HONOR THE HUMANE SOCIETY OF NEW YORK takes place Monday, October 15, at Feinstein's/54 Below in New York City.

Presented by Dorothy and Bill Berloni, Best in Shows will honor Sirius XM radio host Seth Rudetsky with the Humane Society of New York's Sandy Award in recognition of his deep concern and support of the needs of rescued animals. The multi-talented Rudetsky will also serve as host and music director, as he has for the past four benefits.

Best in Shows will feature performances by Sierra Boggess, Ana Gasteyer, Joanna Gleason, Adam Kantor, Andy Karl, Lindsay Mendez, Orfeh, Hugh Panaro, Christine Pedi, Kate Rockwell, Marc Shaiman, Betsy Wolfe and Karen Ziemba, with special guest appearances by two and four-legged friends.

The cabaret show be followed by a post-performance reception with cast members for premium ticket buyers.

The Humane Society of New York has been a presence in New York City for over 100 years, caring for animals in need when illness, injury or homelessness strikes. Founded In 1904 to protect the city's horses against abuse, the Society soon expanded to include a free medical clinic and adoption center for cats and dogs. Today the Humane Society of New York's hospital and Vladimir Horowitz and Wanda Toscanini Horowitz Adoption Center help more than 38,000 animals annually.

LAURA BENANTI the Tony Award winner who is about to return to Broadway as Eliza Doolittle in Lincoln Center's revival of My Fair Lady will headline the Shakespeare Theatre Company Gala on Sunday, October 14, 2018.

The STC Gala will also feature the presentation of the Sidney Harman Award for Philanthropy in the Arts to Mrs. Jacqueline Badger Mars and the William Shakespeare Award for Classical Theatre to Phylicia Rashad. The newly announced new Artistic Director Simon Godwin will also attend.

The Gala provides critical support for STC's dynamic community engagement and arts education programs including District Shakespeare and the annual Free For All.

LYRIC CHAMBER MUSIC SOCIETY OF NEW YORK benefits from a one night benefit performance of Hershey Felder's Our Great Tchaikovsky the New York debut of his new, acclaimed, one-man show. The World Premiere of Our Great Tchaikovsky took place at San Diego Repertory Theatre in 2017.

Our Great Tchaikovsky, with music by Pyotr Ilyich Tchaikovsky, book by Felder and direction by Trevor Hay, is a time-bending tale of culture and repression, exploring the mystery surrounding some of the greatest music ever written. From the unforgettable ballets Swan Lake, Sleeping Beauty, and The Nutcracker, to the outrageous 1812 Overture and the brilliant symphonic works, this powerful musical tribute travels to Czarist times to ponder the inevitable enigma of genius.

This one night only benefit takes place Monday, October 15, at 59E59 Theatres in New York City.



E-Book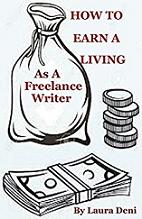 Soft back Book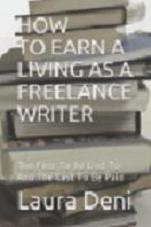 This is not your typical, totally boring textbook.

In the pages of How To Earn A Living As A Freelance Writer (the first to be lied to and the last to be paid) you'll find sex, celebrities, violence, threats, unethical editors, scummy managers and lawyers, treacherous press agents, sex discrimination; as well as a how-to for earning money by writing down words.





THE MUSIC GOES ROUND AND ROUND


SESSION GIRLS ORIGINAL CONCERT CAST RECORDING captured live at Feinsteins/54Below in New York City on March 6, 2018 as part of their New Musical in Concert series has been released on Broadway Records.

Tony nominee Lauren Worsham, Jill Abramovitz and Oyoyo Joi lead a cast that also includes Megan McGinnis, Emily Padgett, Lisa O'Hare Bart Shatto, Ryan Andes, Jeff Hiller, Robbie Rozelle, and Brian Charles Rooney

The cast is talented, experienced and can sing to your heart's delight.

Written by three time Emmy nominee Mia Moravis, Session Girls centers on red headed, hot potato music producer Joli Nye (Worsham), bawdy backup singer who has an alcohol problem Cocoa Magnolia whose birth name is Earleen Thomas (Abramovitz), and grande dame and voice of reason classical cellist Mariana (Joi) and their trials and tribulations as they navigate the music industry, their love lives and unanticipated changes - which as creator, Moravis explains in the booklet notes includes "sacrifice, infidelity, addiction, compromise, misconception, misrepresentation, self-control and self-preservation."

There is a lot going on in this recording.

The score contains over 15 original tunes in a variety of genres.

The recording begins with audience applause followed by show creator Moravis introducing herself, then explaining how Session Girls came to be 10 years ago. She then introduces the members of the group, followed by the band members and technical staff. The first reaction is that the thank you intro segment goes on a bit too long with the acknowledgements extending to basically everybody thanked on the CD booklet.

As one gets into the recording the mention of those credits makes sense as the production recounts layer by layer the activities of the individual Session Girls members who all live in the same brownstone apartment building. That includes sections on "I've got a great sound engineer" and "I'm a producer (and you're not)".

What is required is that the listener pays attention to what they are hearing, much the same way you have to been focused on a complicated plot, live production, because between each recorded number is an explanation of what you're about to hear.

Painfully Self Aware is the quirky, opening tango/samba tempo number in which Nye explains that she dyes her hair red and is painfully self aware in a purposely almost irritating vocal delivery. Tract 2 Majoring in Minor Things is loud and piano dominated, which I think is sung by Delivery Guy Jeff Hiller. Frequently a loud chorus is evident. Until Track 8's ballad I've Got a Key the numbers are frenetic. The number is reprised as Tract 16 and is the only song a listener might think they could attempt to sing.

Tract 20 I Dreamt of You is also a slow number. Tract 24 You're Never a Shoo-In has a toe tapping chorus section which is infectious. A little of Tract 28 We Should Always Be Excellent goes a long way. In person it's probably clever and cute. On a CD the high pitched rendition crosses the line of unsophisticated brassy to screeching. Tract 30 If You Want To Make Dough on a show performed by Brian Charles Rooney as Terrence is simple, peppy and delightful. The closing number At least We've All Got Us allows the cast - all of whom have fine voices - to blend.

There is so much transpiring that the story line is almost exhausting. The musical numbers, many sung in a melodramatic style, are part of the story line, rather than emphasizing a particular situation; thus none are stand alone memorable and easily singable songs.

Session Girls is an ambitious effort. It's always fascinating to experience a theatrical project at its inception and then later listen to it as it is professionally staged. There are many who collect concept recordings and Session Girls is one of the most unique.

Musicians:
Michael J. Moritz, Jr. musical director/piano. Adam Deascentis - bass. Jimmy Leahey - guitar. Billy Laguardia - drums. Joe Graziosi - reeds.

With the exception of Johnny Doesn't Live Here Anyone which is Tract #14, all songs - both music and lyrics - were penned by Mia Moravis.

Mixed at Kontinuous Jams Studios, Youngstown, Ohio. Mastered by Greg Reierson, Rare form Mastering.


PRETTY WOMAN: THE MUSICAL ON BROADWAY AN AUDIENCE FAVORITE


Pretty Woman: The Musical on Broadway at the Nederlander Theater is a musical stage adaptation of the hit movie Pretty Woman and isn't a particular favorite of the critics, including this one. Therefore, what counts is what the audience thinks. They approve enough to keep the house filled at over 90%. That makes it a success.

Even the hit movie had negative and thoughtful criticism about the treatment of women and the absurdity of thinking a street walker is going to marry a multi-millionaire corporate takeover guru. Get real.

People love the movie for a variety of reasons - not the least of which were Julia Roberts as the hooker Vivian Ward and Richard Gere as filthy rich Edward Lewis; the pulsating beat of the hit song Pretty Woman, which isn't in the stage show - and - for acting students - an example of the best ever reaction shot. Acting students should study the film segment in which the Obie Award winning Héctor Elizondo, as Bernard Thompson manager of the elegant hotel, attempts to offer Edward (Gere) his business card. How Elizondo delivers that reaction should be studied - and then studied again.

His role in Pretty Woman lasted only 10 minutes and led to a Golden Globe nomination.

The problems for the stage adaptation are that memories are of the movie and the times right now aren't particularly conducive to the subject matter.

The stage version of Vivian has been tweaked into empowerment but becomes uncomfortable and too sweet. There isn't any magical stardust.

In real life actor Hugh Grant once famously picked up a Hollywood hooker in his car, soon discovering that his private life and career were in shambles. When he surfaced and appeared on Jay Leno's late night talk show, Leno's first question was appropriately: "what the hell were you thinking?"

When the creatives of Pretty Woman: The Musical decided to strip the show of all its pepper and vinegar one might ask: "what the hell were you thinking?"



Andy Karl and Samantha Barks. Photo by Matthew Murphy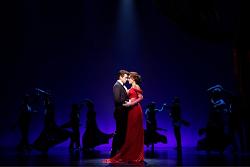 Pretty Woman: The Musical is a box office hit. Therefore, don't listen to the critics, including this one. Nobody loves this show except the paying customers.

While most of the lines are verbatim from the movie the delivery never matches the snap, sass or even vulnerability and charming naïveté of the movie.

Yes, the story line has always been outlandish but there was something truly magical about the movie performances. This is the movie where one actually witnessed Julia Roberts turn into a superstar.

Directed by two-time Tony Award winner Jerry Mitchell the production stars Samantha Barks as Vivian, Andy Karl as Edward and Orfeh as Vivian's fellow hooker roommate Kit who - for crying out loud - decides she wants to become a cop, are incredible talents in their own right. Orfeh knocks her notes to the balcony. In this production they seem uncomfortable, ill at ease and try too hard.

The opening number Welcome to Hollywood performed by Happy Man, Kit and Company has the lines "Hopes and dreams are what this town is made of/Give it a shot, you've got nothing to be afraid of."

Sure you do. No girl should think that the way to snag a rich guy is to walk the streets - or recline on a bench - as a Hollywood hooker. You might pick up an interesting arrest record, but you won't garner a country club membership invitation.

When the production centers on Vivian's hooker friends the gaudiness resembles something pulled from a comic book.

The role of the hotel manager is played by Eric Anderson who is also cast as "Happy Man" the singing-dancing emcee, promising the audience in Never Give Up On a Dream to "never fear - let hope and faith surround you…. Don't give up until your dreams have found you." When he appears as the proper manager of an upper class hotel, instead of delivering anything skin to the gold standard of a reaction shot, there is an out of place, cheesy tango number with the bellboys.

Pretty Woman: The Musical is a box office hit. Therefore, don't listen to the critics, including this one. Nobody loves this show except the paying customers.

Gregg Barnes' costumes - featuring that red dress also include the required hooker attire of cleavage bras and short slips. No doubt it took a lot of money and effort to create costumes which are so wildly colorful and tacky cheap.

It may be nit picking, but I think I'd prefer more delineation between the Rodeo Drive outfits and the ones worn by the for hire crowd. Their pattern heavy and gaudy glad rags look like a kaleidoscope exploded. If the Rodeo Drive creations had been solid dark colors accented by expensive looking jewelry, the statement being made would have been more profound.

The story of a self centered Wall Street takeover king, picking up a hooker on Hollywood bench and taking the almost clothed female to a posh hotel where he agrees to pay her $3,000 to be his companion, sexual and otherwise for a week is improbable. Even more so is his almost instantly falling in love with her set forth in the sappy: There's Something About Her. "There's something about her/ She's charming there's no doubt."

As for Vivian - the Broadway script has her being just too cheery with not enough grit. She's been there and done that. She's there for the money. The idea that Vivian could almost - in a heartbeat - transform cold blooded Edward into a guy who actually cares about people is - silly.

Trying to pretend that the stage version of Vivian is one of empowerment is lame. Vivian has been given thigh-high stiletto boots and a naughty mouth, neither of which aren't hallmarks of empowerment. The character of Vivian does have two stand out numbers Anywhere But Here and the big one I Can't Go Back, but they seem too lackluster. Missing are emotions of a hard scrabble background.

There isn't enough Sturm und Drang.



Eric Anderson and Orfeh. Photo by Matthew Murphy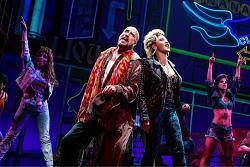 Pretty Woman: The Musical is a box office hit. Therefore, don't listen to the critics, including this one. Nobody loves this show except the paying customers.

There is a dead hooker found in a dumpster scene which, I guess, is suppose to take the place of the movie segment in which the girls discuss whether to go with a pimp. While the dumpster scene is cringe-able, because that is an isolated dramatic segment, it almost passes over as unimportant.

One of the most powerful scenes of the movie was when Edward's friend lawyer Philip (deliciously played by Jason Alexander) learns that Vivian charges by the hour and makes an unwanted grab at her. In the stage musical Jason Danieley delivers a spot on performance as the smarmy mouthpiece, but the strength of the scene is lost because of the attitudinal change in the role of Vivian. As differentiates from the movie this Vivian doesn't require Ed to rescue her.

Pretty Woman: The Musical is a box office hit. Therefore, don't listen to the critics, including this one. Nobody loves this show except the paying customers.

Kenneth Posner and Phillip S. Rosenberg's saturation lighting lights up in all the correct places with the sex scenes back lit. David Rockwell's functional and comfortable set has cut out palm trees and beige being the color choice representing Beverly Hills while pre-school primary colors and bright hues designate the hooker aspects. The staging becomes intriguing through the use of between-scenes silhouettes which add depth to the production.

One of the standout scenes takes place when Ed takes Vivian (in that red dress) to the opera to see the 1853 Verdi opera La Traviata - the opera which inspired Pretty Woman in the first place.

In La Traviata, which is the most famous opera in the world, the lead role of Violetta is a young courtesan, famous in the Parisian high society. Knowing she is about to die, and exhausted from her life as a courtesan, Violetta breathes her last breath as she remembers the time she spent with Alfredo.

Soprano Allison Blackwell, is cast as Violetta. When Blackwell sings her character's farewell declaration of love, You and I which also includes Edward and Alfredo - she floods the theatre with depth, passion and a reason to see the show.

While all members of this cast are talented, the leads are well known. Blackwell isn't - although she deserves to be.

A graduate of Spelman College in Atlanta, GA, she also holds a master's degree in Music from The Boston Conservatory. Her Broadway credits include A Night with Janis Joplin, where she portrayed Aretha Franklin, The Gershwins' Porgy and Bess and Disney's The Lion King. She was seen in two Live at Lincoln Center broadcasts with the New York Philharmonic, the Emmy Award-winning Sweeney Todd and Show Boat. She's performed as a guest soloist with such orchestras as The New York Pops, The Philly Pops, The Houston Symphony Orchestra and The Boston Pops. Allison won the San Francisco Bay Area Critics Circle Award for Best Supporting Actress for her role as Dotty Moffett/Washing Machine in Caroline, or Change.

In its own way and for its own reasons the movie Pretty Woman was exceptional. When anyone takes something that is perfect in its own right and thinks they can make it better - that usually isn't what happens. Pretty Woman: The Musical was better left as the movie.

Pretty Woman: The Musical is a box office hit. Therefore, don't listen to the critics, including this one. Nobody loves this show except the paying customers.

Music and lyrics by Bryan Adams and Jim Vallance; Book by Garry Marshall and J.F. Lawton.

Sound design by John Shivers and orchestrations by Will Van Dyke. The musical uses a nine-member orchestra consisting of keyboards, guitars, bass, drums, violin, viola, and cello.

Hair, Josh Marquette; makeup, Fiona Mifsud; music coordinators, Michael Keller, Michael Aarons; production stage manager, Thomas Recktenwald.

Featuring :
Samantha Barks as Vivian Ward - Andy Karl as Edward Lewis - Orfeh as Kit DeLuca - Eric Anderson as Happy Man and Barney Thompson - Jason Danieley as Philip Stuckey - Ezra Knight as James Morse - Allison Blackwell as Violetta - Tommy Bracco as Giulio - Brian Calì as Alfredo - Robby Clater as David Moore - Anna Eilinsfeld a Scarlett - and Jennifer Sanchez as Rachel.

With: Jessica Crouch, Nico DeJesus, Matt Farcher, Lauren Lim Jackson, Renée Marino, Ellyn Marie Marsh, Jillian Mueller, Jake Odmark, Matthew Stocke, Alex Michael Stoll, Alan Wiggins, Jesse Wildman Foster and Darius Wright.


SPREADING THE WORD


THE RECORDING ACADEMY has announced a Member Invitation Initiative in collaboration with the Task Force On Diversity & Inclusion in which a broad range of 900 music creators, including vocalists, songwriters, instrumentalists, producers, and engineers representing a diversity of music genres, ethnicities, gender, and age groups have been invited to join as voting members based upon task force recommendations to support restructuring membership, which takes effect November 2018.

Invitations were based on recommendations from the Task Force in collaboration with the Recording Academy, and all individuals were pre-qualified by the Recording Academy. Many of the invitations were sent out by members of the Task Force personally. Those who accept their invitations to join by November 15 will have the opportunity to participate in the final round of voting for the 61st Annual Grammy Awards. Those who join after November 15 will be eligible to vote in next year's awards cycle.

This is one of many initiatives put in place by the Recording Academy as it works to build a membership that reflects the diverse creative community that it represents, and to help the music community and industry thrive as a place where all voices are welcomed, supported, and nurtured to succeed.

L.A. THEATRE WORKS ON TOUR WITH STEEL MAGNOLIAS bringing its signature radio-theater hybrid style to 29 venues across the U.S. as part of the company's 15th annual national tour. Steel Magnolias, a funny, heartbreaking story of female empowerment and resilience by Robert Harling, is directed by Brian Kite and features a company of six diverse women including Shannon Holt, Elisa Bocanegra, Monica McSwain, Inger Tudor, Cerris Morgan-Moyer and Patti Yasutake.

Steel Magnolias was an instant hit when it opened off-Broadway at the WPA Theatre in New York City. The film version, directed by Herbert Ross, was one of the top-grossing films of 1989 and earned Julia Roberts her first Oscar nomination as well as a Golden Globe. The film received the People's Choice award for Favorite Dramatic Motion Picture.

L.A. Theatre Works' national touring program brings audiences at venues across the country the experience of a "live-in-performance" radio drama. Since 2005, L.A. Theatre Works has visited over 300 civic, performing arts and university venues with productions ranging from Katori Hall's The Mountaintop to L.A. Theatre Works' original docu-dramas The Great Tennessee Monkey Trial and Top Secret: The Battle for the Pentagon Papers. In 2011, L.A. Theatre Works toured China with Top Secret, playing to sold out houses of Chinese professionals and students; in 2013 the production was invited back to perform at Beijing's prestigious National Centre for the Performing Arts as well as the Tianjin Grand Theater and major venues in Hangzhou, Suzhou, Chongqing and Fuling.

For three decades, L.A. Theatre Works has been the leading radio theater company in the United States, committed to using innovative technologies to preserve and promote significant works of dramatic literature and bringing live theater into the homes of millions. The company's public radio series, featuring stage plays performed by America's top actors augmented by interviews with the artists and others, can be heard on public radio stations across the U.S.; can be heard daily in China and around the world on the Radio Beijing Network; can be downloaded as a podcast and streamed on demand. Over 11,000 libraries carry LATW's plays on audio, and recordings and teaching materials are used by over 3,000 middle and high schools across the country.

The tour schedule for Steel Magnolias begins in California and ends in New Jersey. The tour begins October 12, 2018 at the Livermore Performing Arts Center – Bankhead Theater – Livermore, CA followed by October 14, performance at the GMU Center for the Arts – George Mason University – Fairfax, VA. A two nighter October 18-19 is at the Library Theatre in Hoover, AL.

MATTHEW BRODERICK a Theater Hall of Fame member spent this week-end attending the Hamptons Film Festival where his latest film, a unique comedy/drama To Dust, was shown. In the flick Broderick plays Albert, a divorced biology professor at a community college who is intrigued by an Orthodox cantor - deeply grieving the loss of his wife to cancer - who wants Albert to determine how long it will take for his wife's body to decay into dust, whereby her soul will be released, according to his religion.

Shmuel, the cantor, is played by Geza Rohrig, a Hungarian actor whose 2015 film Son of Saul won the Academy Award for best foreign film and the Grand Prix at the Cannes Film Festival.

Written and directed by Shawn Snyder who received a bachelor's degree in religion from Harvard and spent his twenties as an itinerant singer-songwriter before going on to study filmmaking at New York University. To Dust, his first feature, was supported by Tribeca, Sundance, the Sloan Foundation, and the Independent Filmmaker Project.

SUNDAY, OCTOBER 7 is National Frappe Day. October 8th is National Fluffernutter Day, National Pierogi Day, American Touch Tag Day and National Kick Butt Day which is always the Second Monday in October. Then on October 9th it's National Moldy Cheese Day. October 10th is National Angel Food Cake Day, National Cake Decorating Day, National Handbag Day, National Bring Your Teddy Bear to Work/School Day – and National Stop Bullying Day. October 11th is National Sausage Pizza Day. October 12th is National Gumbo Day. October 13 is National Train Your Brain Day, National Yorkshire Pudding Day, and National No Bra Day.





OTHER PEOPLE'S MONEY


LES MOONVES who was forced out of CBS after numerous allegations of sexual misconduct, agreed that his former network would donate $20m to groups dedicated to supporting #MeToo and promoting workplace safety and equality for women.

The network has announced that they have hired the consulting firm Rally to help disperse the $20 million.

CBS plans to announce the recipients of the funds by December 14, 2018. Organizations wishing to apply for a portion of the money can e-mail cbsfund@wearerally.com.

U2 did okay on their recent world tour. The music legends raked in $736 million.



E-Book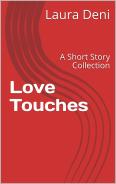 Soft back Book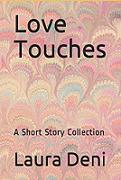 ALAN ALDA who receive the 50th SAG Lifetime Achievement Award for career achievement and humanitarian accomplishment. Alda will be presented the prestigious accolade at the 25th Annual Screen Actors Guild Awards on January 27, 2019 at the Shrine Auditorium in Los Angeles. The award is given annually to an actor who fosters the "finest ideals of the acting profession."

"It is an honor and privilege to announce that our SAG Life Achievement Award will be presented to the fabulous Alan Alda," said SAG-AFTRA President Gabrielle Carteris. "He is an artist whose body of work is a testament to the craft and the magic of our business. His ability to make us laugh, to think and to feel is extraordinary. From theater to television, movies, and new media Alan's dedication and talent are exceeded only by his contributions to a just and caring society."

Alda is a member of the Television Hall of Fame and has won six Emmy, six Golden Globes, four DGA Awards (including the D. W. Griffith Award), the WGA's Valentine Davis Award, three Tony Award nominations, and an Oscar nomination.

Past recipients of SAG's Life Achievement Award include Lily Tomlin, Carol Burnett, Debbie Reynolds, and Betty White. Morgan Freeman won the award this year.

THE WILLIAM INGE CENTER FOR THE ARTS has announced that playwright Octavio Solis will be the recipient of the 2019 Distinguished Achievement in the American Theater Award for his outstanding contributions to the national theater landscape. Solis will be presented the award at the 38th annual William Inge Theater Festival, the Official Theatre Festival of the State of Kansas, at Independence Community College, in Independence, Kansas. The festival will be held May 22-25, 2019.

Previous playwright honorees include Christopher Durang, David Henry Hwang, Arthur Miller, Neil Simon, Tina Howe, Stephen Sondheim, Paula Vogel, Wendy Wasserstein, and August Wilson, among many others.

25 MAC ARTHUR GENIUS GRANT WINNERS FOR 2018 have been announced. Of particular interest to Broadway To Vegas readers are: newly minted MacArthur Fellows: Matthew Aucoin, 28, composer and conductor - Julie Ault, 60, artist and curator - Natalie Diaz, 40, poet - Vijay Gupta, 31, violinist and social justice advocate - Titus Kaphar, 42, painter - John Keene, 53, writer - Kelly Link, 49, fiction writer - Dominique Morisseau, 40, playwright - Okwui Okpokwasili, 46, choreographer and performer - Lisa Parks, 51, media scholar - Wu Tsang, 36, filmmaker and performance artist - Ken Ward Jr., 50, investigative journalist.

The award comes with $625,000.



CHICAGO has welcomed Oscar winner Cuba Gooding Jr. who has joined the cast in the role of smooth talking lawyer Billy Flynn. He'll play the part through November 18 at the Ambassador Theatre in New York City.

WAITRESS has welcomed Today' Show's Al Roker who is making his Broadway debut as pie owner Joe, for a limited engagement at the Brooks Atkinson Theatre through November 11, 2018.

HENRY V by William Shakespeare.

Directed by Elizabeth Williamson.

In Shakespeare's Henry V, shortly after gaining the throne, Henry must decide whether or not to embark on a war that could solidify his reign—or bring his country to its knees. In France, he grows up fast under the pressure to use all means necessary to win a war against tremendous odds. But even if he finds victory, how easy will it be to settle the peace?

Featuring Haley Tyson, Mark Lawrence, Anthony Michael Lopez, Stephen Louis Grush, Liam Craig, Felicity Jones Latta, Miles Anderson, Baron Vaughn, Peter Francis James, Haley Tyson, Nafeesa Monroe and Kate Forbes.

From the Hartt School at the University of Hartford are ensemble members Mark Lawrence, Haley Tyson and Reid Williams.

The creatives are: Scenic Design Nick Vaughan - Costume Design Beth Goldenberg - Lighting Design Stephen Strawbridge - Sound Design Matt Hubbs Original Music Christian Frederickson - Fight Choreographer Greg Webster - Dramaturg Yan Chen - Laura Stanczyk Casting - Production Stage Manager Robyn M. Zalewski - Assistant Stage Manager Nicole Wieger - Production Assistant Rachel Canowitz.

October 11 - November 11, 2018 at Hartford Stage in Hartford, CT.

BLACK TOM ISLAND by Martin Casella.

Directed by Premiere Stages producing artistic director John J. Wooten.

Featuring actors Damian Buzzerio, Mason Hensley, Jenna Krasowski and Bart Shatto.

Based on an actual incident that took place in Jersey City in 1916, Black Tom Island explores the first documented terrorist attack on American soil through the lens of a fictionalized Slovak immigrant and his wife who may or may not be involved in the attack.

The play is the recipient of the 2017-2018 Liberty Live Commission, a unique partnership between Premiere Stages and Liberty Hall Museum that supports the development of new plays that explore the rich and complex history of New Jersey. Over the course of two years, Garden State playwrights are given dramaturgical and artistic support, along with a $1,000 commission, to create an original play to be staged at Liberty Hall's historic 1882 Carriage House. Past commissions have included plays by Deborah Brevoort, James Christy, and E. M. Lewis, showcasing New Jersey history from the American Revolution to the eve of World War II.

Premiere Stages at Kean University will present Blck Tom Island October 11-21 at Liberty Hall Museum in Union, N.J.

THE FERRYMAN written by Jez Butterworth.

Directed by Sam Mendes.

The Ferryman is set in rural Northern Ireland in 1981. The Carney farmhouse is a hive of activity with preparations for the annual harvest. A day of hard work on the land and a traditional night of feasting and celebrations lie ahead. But this year they will be interrupted by a visitor.

The Ferryman's 30+ member cast features most of the play's acclaimed London cast members on the Broadway stage, including Paddy Considine in his stage debut as Quinn Carney, Laura Donnelly as Caitlin Carney, Genevieve O'Reilly as Mary Carney, Dean Ashton, Glynis Bell, Peter Bradbury, Trevor Harrison Braun, Sean Frank Coffey, Will Coombs, Gina Costigan, Charles Dale, Justin Edwards, Fra Fee, Fionnula Flanagan, Tom Glynn-Carney, Carly Gold, Cooper Gomes, Holly Gould, Stuart Graham, Mark Lambert, Carla Langley, Matilda Lawler, Conor MacNeill, Michael McArthur, Willow McCarthy, Colin McPhillamy, Rob Malone, Dearbhla Molloy, Bella May Mordus, Griffin Osborne, Brooklyn Shuck, Glenn Speers, Rafael West Vallés, and Niall Wright.

The Ferryman's creative team is Rob Howell (scenic and costume design), Peter Mumford (lighting design), Nick Powell (sound design and original music), Amy Ball CDG (UK Casting), Jim Carnahan, C.S.A and Jillian Cimini C.S.A. (US Casting), Scarlett Mackmin (choreography), Tim Hoare (associate director), Benjamin Endsley Klein (resident director), Campbell Young Associates (hair, wigs and makeup design), William Berloni (animal trainer), Terry King (UK fight director), Thomas Schall (US fight director), Majella Hurley (UK dialect coach), and Deborah Hecht (US dialect coach).

Currently in previews at the Bernard B. Jacobs Theatre in New York City.



E-Book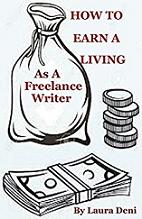 Soft back Book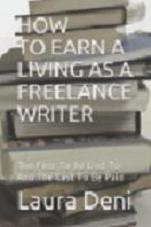 This is not your typical, totally boring textbook.

In the pages of How To Earn A Living As A Freelance Writer (the first to be lied to and the last to be paid) you'll find sex, celebrities, violence, threats, unethical editors, scummy managers and lawyers, treacherous press agents, sex discrimination; as well as a how-to for earning money by writing down words.





WHO'S WHERE




DIANA KRALL the multi-award winning Grammy artist brings her Turn Up The Quiet World Tour to the State Theatre of New Jersey in New Brunswick on Friday, October 12, 2018. Joining Krall on this tour is her band of Anthony Wilson (guitar), Karriem Riggins (drums), Robert Hurst (bass), and Stuart Duncan (fiddle).

STING AND SHAGGY are on stage Monday, October 8, in San Francisco at The Masonic. Tuesday's show is in Santa Barbara, CA at the Santa Barbara Bowl. Wednesday's gig is in Phoenix, AZ at The Van Buren. On Friday their tour stops in Rancho Mirage, CA at the Agua Caliente Casino. The end the week Saturday in Las Vegas at the Park Theater.

PINK MARTINI featuring a dozen musicians, Pink Martini performs its multilingual repertoire in over 25 languages performs Tuesday, October 9 at the Dominion Energy Center in Richmond, VA. On Wednesday the show is at the Paramount Theater in Charlottesville, VA. On Friday the tour stops at the Hershey Theatre in Hershey, PA. Saturday's gig is at the State Theatre of Ithaca in Ithaca, NY. Next Sunday, October 14, they can be enjoyed at the Capital Center for the Arts in Concord, NH.

SLIM MAN and his jazzy gang perform Wednesday, October 10, at Vicky's in Indian Wells, CA. Chase Huna on sax, Tateng Katindig on the 9-foot grand piano, Craig Chesnut on drums, Nick Sosa on guitar, and Enrique Hernandez will be playing percussion.

MAROON 5 take to the stage on Wednesday, October 10, 2018 with Julia Michaels at the XL Center in Hartford, CT. Friday's stop is at the Wells Fargo Center in Philadelphia, PA. Next Sunday, they headline Madison Square Garden in New York City.


FINAL OVATION


MARTY BALIN singer, songwriter, and musician best known as the founder and one of the lead singers and songwriters of Jefferson Airplane died September 27, 2018. He was 76.

While on tour in March 2016, Balin was taken to Mount Sinai Beth Israel Hospital in New York City after complaining of chest pains. After undergoing open-heart surgery, he was transferred to an intensive-care unit to spend time recovering. In a subsequent lawsuit, Balin alleged that neglect and inadequate care facilities on the hospital's behalf had resulted in a paralyzed vocal cord, loss of his left thumb and half of his tongue, bedsores, and kidney damage.

During Jefferson Airplne's famous 1966–1971 iteration, Balin served as co-lead vocalist alongside Grace Slick and rhythm guitarist Paul Kantner.

Balin, along with other members of the Jefferson Airplane/Starship bands, was inducted into the Rock and Roll Hall of Fame in 1996.

A talented painter he painted many of the most influential musicians of the last half of the 20th century. Marty Balin's Atelier is located in Saint Augustine, Florida.

He is survived by his third wife Susan Joy Balin, and daughters Jennifer Edwards from his marriage to Victoria Martin and Delaney Balin from his second marriage to Karen Deal. She died in 2010. He is also survived by Susan's daughters Rebekah Geier and Moriah Geier.

Neil Portnow President/CEO of the Recording Academy issued the following statement: "Marty Balin was a respected singer, songwriter, and musician best known as lead vocalist and founding member of Jefferson Airplane. In the 1960s, the group became the biggest breakthrough psychedelic rock band with the release of Surrealistic Pillow, which included the hit songs "White Rabbit" and Somebody to Love. Alongside Jefferson Airplane, Balin was honored with the Recording Academy Lifetime Achievement Award in 2016 for his outstanding artistic contributions to the field of recording. Balin was as a pioneer of psychedelic rock and will be remembered for bringing the signature sound to San Francisco and beyond. Our sincerest condolences go out to his family, friends, and all who have been impacted by his work."

JOE MASTEROFF the Tony Award-winning book writer of the mega-hit musical Cabaret and perhaps the best romantic musical you could ever see, She Loves Me died Friday, September 28, 2018 at the Actors Fund Home in Englewood, New Jersey. He was 98.

He made his Broadway script writing debut with his 1959 comedy The Warm Peninsula which starred Julie Harris.

First staged on Broadway in 1963, the musical was an adaptation of the 1937 play Parfumerie

Subsequently She Loves Me had productions in the West End in 1964 and award-winning revivals on each side of the Atlantic in the 1990s, as well as regional productions. She Loves Me was a Tony nominated revival on Broadway in 2016 starring Laura Benanti, Jane Krakowski and Zachary Levi. The production became the first Broadway show ever to be live-streamed..

Following She Loves Me came the dark side - Cabaret - which was set in 1920s Berlin just before the Nazi takeover. It won the best musical Tony in 1967.

OTIS RUSH left handed blues guitarist and singer. His distinctive guitar style featured a slow-burning sound and long bent notes died September 29, 2018 from complications arising from a serious stroke in 2003. He was 84.

His jazz-tinged Chicago blues influenced Carlos Santana, Eric Clapton and Led Zeppelin, among others.

Rush was elected to the Blues Hall of Fame in 1984. In 2015, Rolling Stone ranked Rush number 53 on its 100 Greatest Guitarists list. The Jazz Foundation of America honored Rush with a Lifetime Achievement Award on April 20, 2018 "for a lifetime of genius and leaving an indelible mark in the world of blues and the universal language of music."

Neil Portnow President/CEO of the Recording Academy issued the following statement: "Grammy winner Otis Rush was one of the most influential guitarists of the Chicago blues scene, best known for crafting the city's "West Side Sound." With his passionate vocals, unique performance style, and jazz-influenced guitar playing, Rush set the standard for blues musicians in Chicago and beyond. He earned four Grammy nominations throughout his expansive career, and was awarded the Best Traditional Blues Album Grammy for Any Place I'm Going at the 41st Annual Grammy Awards. He will forever be remembered for transforming traditional blues into a more intensified sound, and influencing many of the rock and blues greats that followed him. Our thoughts go out to his family, friends, and colleagues during this difficult time."

Survivors include his wife Masaki.

CHARLES AZNAVOUR French-America singer/songwriter/actor/author/political activist, known for his unique tenor voice: clear and ringing in its upper reaches, with gravelly and profound low notes died October , 2018 at his home in the village of Mouriès in the south of France.. He was . 94.

He had just concluded an Asian tour with his last concert taking place in Tokyo on September 17, 2018. He had European performance dates scheduled through December 22, 2018. His last interview was broadcast on French television on Friday, September 28, 2018. In it he said he "would die" if he could no longer work.

During his eighty year career, he played in over 80 films; composed over 1000 songs, sung in eight different languages. He sold 180 million records during his lifetime and was dubbed France's Frank Sinatra. Aznanour specialized in the celebrated exponents of the French "chanson" form – easy-listening songs with vivid lyrics, rich in storytelling, emotion and humor.

From 1982-84 Aznavour and his family lived in America, first in Los Angeles and thereafter in Greenwich, Connecticut.

In 1996 he was induction into the Songwriters Hall of Fame. On August 24, 2017, Aznavour was awarded the 2,618th star on the Hollywood Walk of Fame.

Charles Aznavour founded "Aznavour pour l'Arménie" in the aftermath of the earthquake that struck northern Armenia on December 7, 1988 killing tens of thousands and leaving hundreds of thousands homeless. For 30 years his humanitarian efforts have allowed the implementation of many charity programs in the country.

In 2017, Aznavour and his son, Nicolas Aznavour, decided to pursue their philanthropic activities and advance to the next step by establishing the Aznavour Foundation. The goals of the Aznavour Foundation are to continue the development and implementation of educational, social and cultural programs.

He was married three times and had a brief affair with Liza Minnelli. He is survived by his third wife Ulla Thorsell whom he married in 1967 and credited with providing him "love and stability" and daughters singer and artist Seda Aznavour and actress Katia Aznavour and sons actor and producer Misha Aznavour, Nicolas Aznavour, Patrick Aznavour, and Charles Aznavour who was born in 1977 and heads up the Aznavour foundation.

KIM LARSEN Denmark's most beloved singer died September 30, 2018. at his home in Odense from prostate center, surrounded by his current wife and his six children. He was 72.

Called the "Elvis of Denmark" he last performed at Smukfest in August.

He first sprang to fame as the lead singer of the legendary band Gasolin', and when they broke up in 1978 he went on to greater achievements as a solo artist, first topping the charts in 1983.

Upon being informed of his death U2's Bono dedicated Sunday evening's Copenhagen concert to Larsen before reciting lyrics from the song This Is My Life, one of the Danish singer's English-language hits, as first reported by DK. "This is my life/This is my time/You show me the light/And I go there/Give me the wine/Bitter and sweet/And a little bit of bread/That's all I need," Bono said as the arena's big screen displayed a picture of Larsen.

The crowd went wild.

SIR GEOFF EMERICK the Beatles chief recording engineer died October 2, 2018 from a heart attack. He was 72.

Producer George Martin credited him with bringing "a new kind of mind to the recordings, always suggesting sonic ideas, different kinds of reverb, what we could do with the voices

Paul McCartney commented on social media: "He was smart, fun-loving, and the genius behind many of the great sounds on our records. I'm shocked and saddened to have lost such a special friend."

Neil Portnow President/CEO of the Recording Academy issued the following statement: "Geoff Emerick was a universally respected producer and engineer who brought creative boldness and innovation to countless recordings throughout his legendary career. In the 1960s, Emerick played a pivotal role in shaping the Beatles' signature sound, having lent his expertise to several of the group's groundbreaking albums, including Revolver, Magical Mystery Tour, and The White Album, among others. His inventive contributions earned him three Grammy Awards in the Best Engineered Recording, Non-Classical category for the Beatles' Sgt. Pepper's Lonely Hearts Club Band and Abbey Road, and Paul McCartney And Wings' Band On The Run. He was also presented with the Technical Grammy Award in 2003 for his contributions of outstanding technical significance to the recording field. The Recording Academy is eternally grateful for Emerick's support of our Producers & Engineers Wing and his time spent serving on the Advisory Council. Our creative community has lost one of its greats. He will be deeply missed but remembered as one of our industry's true visionaries. Our thoughts go out to his family, friends, and collaborators during this difficult time."


















Next Column: October 14, 2018
Copyright: October 7, 2018 All Rights Reserved. Reviews, Interviews, Commentary, Photographs or Graphics from any Broadway To Vegas (TM) columns may not be published, broadcast, rewritten, utilized as leads, or used in any manner without permission, compensation and/or credit.
Link to Main Page
---
Laura Deni



For the snail mail address, please E-mail your request.
CLICK HERE FOR COMMENT SECTION