! >
Broadway To Vegas
  
  REVIEWS  INTERVIEWS COMMENTARY NEWS

| | |
| --- | --- |
| | |
ARE HARRY POTTER STARS BULLIED AND TEASED? - - PARIS: LIFE AND LUXURY EXHIBIT - - WILL ON THE HILL - - BEALE STREET MUSIC FESTIVAL - - ROYAL WEDDING HOOPLA FOR WILLIAM AND KATE - - NOTEWORTHY STAMP AT HELEN HAYES AWARDS - - SISTER ACT IS A HEAVENLY BROADWAY OFFERING - - FLARE PATH - - DONATE . . . Scroll Down



ARE HARRY POTTER STARS BULLIED?
Daniel Radcliffe the Harry Potter of the Harry Potter film series is a Broadway veteran who knows what it's like to be bullied.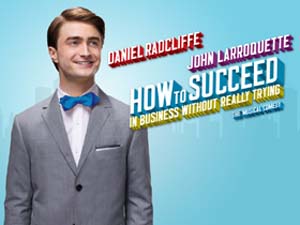 Daniel Radcliffe, who is currently starring on Broadway in the revival of How To Succeed In Business, gained world wide fame as Harry Potter in the popular movie series.

He's grown into a thoughtful, low key star whose idea of a good time is to spend a quiet evening in his own apartment.

In an interview Radcliffe was asked about late night partying or wild nights. He replied, "Horrible. Horrendous noise. Ridiculous rubbish," which prompted the reporter to laugh and ask "Are you really 65?"

While we don't believe the interviewer meant to be rude, mocking someone because they aren't on the party circuit isn't cool.

The head-on-straight performer is the type of person you'd be proud to call a relative, neighbor or friend.

In 2009 when Radcliffe was 19, he divulged that he had been bullied. 'I wasn't the most popular kid because they (other kids) wanted to give me a lot of crap and I wasn't willing to take it," he was quoted as saying in Now magazine. Radcliffe continued that when he was only 14 a 19-year punched him in the face. Radcliffe learned to protect himself by retaliating with a witty line, rather than returning the punch.

Tom Felton was cast as blond-haired villain Draco Malfoy in the Harry Potter movies. Last year he told HeatWorld, that he suffered at the hands of bullies. "I would miss months of school and then return with bright blond hair. Needless to say, there was bullying. I wasn't beaten up daily, but there was name-calling and jealousy."

In 2005 Harry Potter stars Rupert Grint and Tom Felton were on hand at the Pride of Britain Awards, to present a special award to journalist Liz Carnell who founded what has become Bullying UK which provides information to help pupils, parents and schools deal with bullying. The resource was built after she took action against North Yorkshire council when her son was bullied at school.



Emma Watson at the film premiere of Harry Potter and The Deathly Hallows in Alice Tully Center, New York City in November 2010.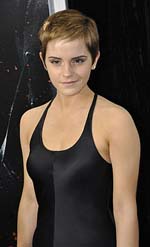 This past week headlines screamed that brainy beauty Emma Watson had left Brown University for a different school. British newspapers jumped on the story, blaring that she dropped out because she was bullied.

Reportedly some of the taunts involved parroting back to her the Harry Potter movie phrase 'Three points for Gryffindor!' - a reference to a line spoken in the films when a student got a correct answer.

A couple of days later one publication had Watson semi-denying the report saying no unkind comments had been made directly to her face, but conceded that perhaps some remarks had been made behind her back.

The next day another publication printed that Watson's representative had stated that the actress had not been bullied.

A blogger on The Providence Daily Dose, writing about the allegations that Watson had been bullied, posted: "That this blog is written by weirdos who suffered untold middle school torment makes us sympathetic - but oh how we wish our shame flowed from shouts of "Three points for Gryffindor!" rather than locker-room punches and volleys of rotten fruit."

Just because somebody was verbally mocked rather than physically attacked doesn't mean they weren't bullied. Nor does it give the right for somebody who has been bullied to bully others.



Tim Gunn has done public service spots about being bullied.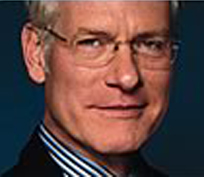 The English actress and model, who turned 21 on April 15, rose to prominence playing Hermione Granger, one of three starring role in the Harry Potter series. Despite the rigors of filming she maintained high academic standards. In June 2006, Watson took GCSE examinations in 10 subjects, achieving eight A+ and two A grades. She also received A grades in her 2008 A level examinations in English Literature, Geography and Art, and in her 2007 AS (advanced subsidiary) level in History of Art.

Watson beat the child star odds by maturing into an intelligent, delightful young woman who has no experience in a rehab clinic nor knowledge of the perp walk. The fact that she may be the brightest person in the room, if not the entire campus, is something that any school - especially one which touts status - should revel in protecting and nurturing.

The new face of Lancome specifically said she wanted an advanced education in American so that she could study a wider variety of subjects. She selected Brown, an Ivy League school located in Providence, Rhode Island.

Brown has had several students who were offspring of the famous. Watson was an actual celebrity who had achieved her own success. That may have played a small part, if she did experience any problems. However, the real issue would have been that her classmates weren't threatened by her star power as much as they were by her brain power.

Striving for average is a serious educational and work place issue. Instead of others encouraged to try harder, the consensus is to get rid of the person whose abilities make them feel uncomfortable. Mediocrity is a safe haven.

Watson didn't select Brown so she could make friends, party, find a good paying job and maybe marry up; she went there for a good education.

While her long time cast mates on Harry Potter may have good naturedly ribbed her about being the smartest one on the set, being teased to her face by long time close friends is different than being taunted behind one's back by strangers who are nothing more than classmates.

Whether there was mocking may be in question. The fact that the charge was printed in the first place begs the question. The situation is not isolated, rather a broad one that affects a large cross section. To attack behind-the-back subterfuge is like fighting a shadow.



Angelina Jolie was a bully victim. Photo by Gage Skidmore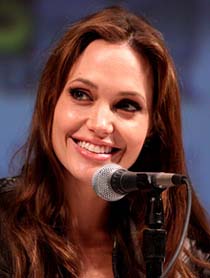 Reportedly taunts and snide innuendo at Brown took place every time Watson routinely proffered a correct answer in class.

If just a portion of what is claimed to have happened to Watson is true, then she was bullied. If she or her representatives are trying to downplay and work around the issue - protecting Brown's reputation as the elite school that it is - Watson is behaving the way most victims behave - if you deny it or downplay it, you hope the whole thing just goes away. Unfortunately, that only encourages those who bully.

Watson has offered only one explanation for her dropping out of Brown. "I've decided to take a bit of time off to completely finish my work on 'Harry Potter' … and to focus on my other professional and acting projects," wrote Watson on her website. "I will still be working towards my degree ... it's just going to take me a semester or two longer than I thought."

"As you know, I love Brown and I love studying pretty much more than anything but recently I've had so much to juggle that being a student AND fulfilling my other commitments has become a little impossible."

Her representative has stated that Watson will be transferring to another school this fall. Published reports say that's a New York institution which has individualized programs for brilliant students.

The public may never know what happened to Watson at Brown. What the gossip has done is to open up conversation about being bullied. The problem isn't confined to the middle or lower classes. At least two of the Harry Potter stars admit to having been bullied. It can happen to the rich, famous and even to students on Ivy League campuses.

Tom Cruise, who struggled with dyslexia as a young boy, claims to have been bullied at 15 different schools. Robert Pattinson used to be beaten by classmates, Miley Cyrus once got locked in a bathroom.

Last October Girls Talk published the names and details of 18 stars who admitted they had been bullied, including; Angelina Jolie, Clay Aiken, Kate Winslet and Lady Gaga.

Fashion guru Tim Gunn has stepped forward and done public service announcements recalling how he was bullied.

Hopefully, Watson wasn't bullied. But if she was, the talented lady is able to 'move on'. Countless others aren't as fortunate. Due to money, environment and other circumstances, they are trapped.

People who are behind the back bullies or spew back handed insults with a smile, generally offer apologies which aren't really apologies.

If I hurt you, I'm sorry.
Just kidding!
Hey, thanks for being such a good sport.
We were just having fun.
Life is hard, get over it.
Who got hurt? Who got hurt?
We want you to know, what we did to you, we'll never do to anybody else.
Hey, we're young and brash.
I was just talking - just talking. Why did ya listen to me?

If you know anybody who is on the receiving end of the above type comments, they are being bullied and the people making the comments have a hidden agenda. Verbal abuse can do permanent damage and even escalate into physical confrontation. If you're able to help, do so.

Harry Potter and the Deathly Hallows: Park 2 opens July 15.



Broadway To Vegas is supported through advertising and donations. Priority consideration is given to interview suggestions, news, press releases, etc from paid supporters. However, no paid supporters control, alter, edit, or in any way manipulate the content of this site. Your donation is appreciated. We accept PAYPAL. Thank you for your interest.



ART AND ABOUT


PARIS: LIFE AND LUXURY

Four Times of the Day, 1739-41. Nicolas Lancret (French, 1690-1743). Oil paintings on copper. © The National Gallery, London. (Clockwise from top left: Morning, Mid Day, Afternoon, and Evening)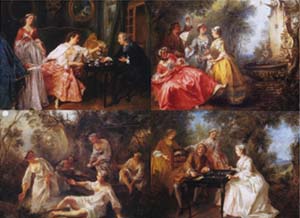 Evoking the elegant, prosperous world of Rococo Paris, this major, international loan exhibition brings to life activities that took place inside a 18-century Parisian town house over the course of a typical day—from dressing and letter writing to dining, music, and other evening entertainments.

Bringing together approximately 160 objects, roughly half of which will be on loan from twenty-six museums and private collections around the world, the exhibition will follow a structure based on the traditional visual allegories of the Four Times of Day, the exhibition objects are grouped according to their associations with common activities - from morning to night.

The notional day begins with the act of rising from bed and is exemplified in this installation with an exceptionally rare survivor, a bed with side curtains and a "flying" canopy suspended from the ceiling, a form known as the lit à la duchesse (or "duchess style bed"). Traditionally, this type of bed was reserved for the most formal, prestigious bedroom in the house and was used by important members of the family to receive visitors. In this exhibition, the impressive set of embroidered yellow silk-satin hangings, which measure fourteen feet tall when assembled, is displayed for the first time since arriving at the Getty Museum in 1979.

The pursuit of daily correspondence and business affairs follows in the next section. Financiers and merchants often worked in offices, called bureaux, located within the home - forerunners to the modern "home office" - but typically set apart from the domestic sphere, as portrayed in Maurice-Quentin de la Tour's pastel portrait of Gabriel Bernard de Rieux (1687-1745), a prominent member of the Paris Parliament.

In mid-18th-century Paris, the main meal was customarily consumed at midday and a section of the exhibition considers the portrayal of the ingredients of the meal made under the direction of the artist Jean-Baptiste Oudry (1686-1755).

A section devoted to scientific pursuits examines the Enlightenment's interest in the natural world, as experienced and observed empirically, and reveals how its proponents, the philosophers, were committed to the wide dissemination of knowledge. A lesser known aspect of the Enlightenment era will be introduced through objects associated with a small Parisian circle of knowledgeable and proficient "amateurs," or independent men of science, individuals whose private activities benefited society at large.

In order to better understand "life after sunset" (before the age of electric lighting), the penultimate gallery of the exhibition focuses on two types of leisure occupations: music-making and game-playing. In order to recreate an era when night-time gatherings were dependent upon the illumination cast by firelight and candlelight, the overall light-levels in the final gallery are lowered. A five-legged card table is installed in its open, extended position, with candles and candlesticks placed in the recesses, to suggest how the objects might have been used together. The installation also includes an actual Parisian harpsichord of 1754 (The Metropolitan Museum of Art, New York), which survives with both its original sound box and its original lacquered surface decoration of chinoiserie motifs. The harpsichord is complemented by ambient audio recording of Excerpts from the Suite in G major, Nouvelles Suites de Pièces de Clavecin by Jean-Philippe Rameau (French, 1683-1764).

The exhibition and the notional day culminate with a section devoted to private prayer in which a marquetry-veneered prie-dieu, or kneeler, a crucifix, and a hand-illuminated missal of 1720-30 are featured to demonstrate the significant role of religion in this predominantly Catholic city.

Paris: Life & Luxury is organized by the J. Paul Getty Museum and curated by Charissa Bremer-David, curator of sculpture and decorative arts, with Peter Björn Kerber, assistant curator of paintings. The exhibition is on view in the Exhibitions Pavilion at the J. Paul Getty Museum at the Getty Center April 26 through August 7, 2011 before traveling to the Museum of Fine Arts, Houston, where it will be on view from September 18 through December 10, 2011.


BEALE STREET MUSIC FESTIVAL


If Beale Street could talk ... wrote W C Handy in his The Beale Street Blues.

"I've seen the lights of gay Broadway,
Old Market Street down by the Frisco Bay,
I've strolled the Prado, I've gambled on the Bourse;
The seven wonders of the world I've seen,
And many are the places I have been,
Take my advice, folks, and see Beale Street first "

The 35th annual Beale Street Blues Festival will be held April 29 to May 1 and feature over 60 acts on 4 stages in scenic Tom Lee Park where Beale Street meets the Mississippi. Music lovers can immerse themselves in the art form they love best - not to mention the world barbecue championship. There are syringes of Jello Shooters hawked every few feet by beautiful girls, and Beale Street's "Big Ass Beers" are everywhere.

John Mellencamp and Cee Lo Green are among the headliners for this year's Beale Street Music Festival in Memphis. Other artists on the roster include Ke$ha, Stone Temple Pilots, B.o.B., Godsmack, The Flaming Lips, Buckcherry, Mumford & Sons, Jason Mraz, MGMT, Charlie Wilson, Lucinda Williams, Cake, Macy Gray and Everclear. Jerry Lee Lewis, Kirk Whalum, Lucero, Al Kapone and other Memphis-related performers are also scheduled to appear


SWEET CHARITY


WILL ON THE HILL The Shakespeare Theatre Company Board of Trustees and the Will on the Hill Committee presents The World's A Stage by Peter Byrne and directed by Alan Paul.

This year's hot ticket annual event will star Tim Daly from ABC's Private Practice and Tony-nominated actor Euan Morton. Featuring Representatives Shelley Berkley, Bruce Braley, Diana DeGette, Ted Deutch, Donna Edwards, Virginia Foxx, Bob Goodlatte, Carolyn Maloney, Jim McDermott, Mike McIntyre, Chellie Pingree, Jared Polis and Linda Sanchez, as well as Gina Adams (FedEx), Robin Bronk (Creative Coalition), Howard Fineman (Huffington Post), Natwar Gandhi (DC CFO), Major Garrett (National Journal) and Ian Liddell-Grainger (U.K. Member of Parliament).

With support from Will on the Hill Honorary Co-Chairs Senators Saxby Chambliss, Patrick Leahy, Richard Lugar, Mark Warner and Representative Hal Rogers.

Monday, May 2, 2011. The cocktail reception is followed by the performance and a buffet dinner. Sidney Harman Hall in Washington, DC.

CELEBRATION THEATRE MAY DAY BENEFIT Tony Award nominee Ellen Greene, three-time Tony Award nominee Kevin Chamberlin, Tony Award nominee John Tartaglia and Merle Dandridge are among those slated to perform at the first annual cabaret and cocktails event to benefit Celebration Theatre in Los Angeles on Sunday, May 1, at Space 916 in West Hollywood.

Only 100 tickets will be sold for this intimate event, which includes opportunities to meet, mingle and witness the stars perform up close and personal.

LINCOLN CENTER THEATER'S WAR HORSE Family Benefit is Saturday, April 30. All proceeds will support LCT's Open Stages Education Program for New York City public school children.

JON BON JOVI the rocker with the big heart, was in Philadelphia on Tuesday, April 19, to help open Covenant House Rights of Passage - a homeless shelter for teens and young adults ages 18-21, many of whom have aged out of the foster care system.

The Jon Bon Jovi Soul Foundation contributed to the $3 million facility.


OFFICIAL WEDDING PROGRAM AND A NEW CREST AND NAME FOR THE BRIDE


A souvenir Official Program will be published to mark the marriage of Prince William with Catherine Middleton. Official Programs have long been a Royal tradition, and they were produced to mark the weddings of The Prince and Princess of Wales in 1981 and The Duke and Duchess of York in 1986.

Official programs for any of the royal weddings aren't necessarily easy to come-by. You really need to be in the right place at the right time, and their purchase always benefits a charity.

The William and Kate Program will be sold by 60 Explorer Scouts and 80 Cadets - supervised by adults - for $3.20 per copy at various locations along the wedding route and surrounding area on April 29. Proceeds from the sale of the Official Program will go to benefit the Foundation of Prince William and Prince Harry.

The Program will include the full Order of Service (as used by guests in the Abbey), a personal message of thanks from Prince William and Catherine Middleton, and a never-before-seen photo of the couple taken by photographer Mario Testino. The Official Program will feature Prince William's Coat of Arms on the front cover and Catherine Middleton's new Coat of Arms on the back.

The bride's new Coat of Arms was issued in advance of her wedding and is derived from one which is being granted to her father, Michael Middleton. The design of the Arms was agreed and approved by Mr. Thomas Woodcock (Garter King of Arms and Senior Herald in England), who is based at the College of Arms in London.

The Middleton Family worked closely with the College of Arms throughout the design process to create a Coat of Arms that was personal to them and visually identified them as a family. The three acorns represent Mr. and Mrs. Middleton's three children - Catherine, Philippa and James. Acorns were chosen because the area in which the children were brought up – West Berkshire, England – is surrounded by oak trees. Additionally, oak is a long-established symbol of both 'England' and 'Strength.'

The gold chevron, which sits at the centre of the design, represents Mrs. Middleton, whose maiden name is Goldsmith. The two thinner chevrons, which sit either side of the gold chevron, allude to hills and mountains and represent outdoor pursuits that the family enjoy together. The colors blue and red were chosen as they are the principle colors from the flag of the United Kingdom.

Catherine Middleton's Coat of Arms has been presented in the form of a 'lozenge' and is shown suspended from a ribbon, which indicates that she is an unmarried daughter.

Mr. Thomas Woodcock, Garter King of Arms said:

"Mr. and Mrs. Middleton and their children took enormous interest in this design and, while its purpose is to provide a traditional heraldic identity for Catherine, as she marries into the Royal Family, the intent was to represent the whole Middleton family together, their home and aspects of what they enjoy.

"Every Coat of Arms has been designed to identify a person, school or organisation, and to last forever: heraldry is Europe's oldest, most visual and strictly regulated form of identity and it surrounds us in Britain, giving clues to our history and surroundings. After her marriage, Catherine Middleton will place her father's Arms beside those of her husband in what is known as an impaled Coat of Arms. This will require a Royal Warrant from The Queen."

Whether Kate will be a princess, a duchess or some other title won't be known until the wedding. When Prince Edward married Sophie Rhys-Jones, she had assumed that her last name was going to be Wales and had some of her possessions monogrammed S.W. She was shocked to learn at the wedding ceremony that her last name would be Wessex, but was pleased that the items she had stamped with S.W. didn't have to be changed.

People are assuming that the newly legal Mrs. William Wales will have princess attached to her name, but don't bet your tiara on it.

Camilla is technically the Princess of Wales, but doesn't go by that title, since the public so closely associates that with Diana. Charles, who is also the Duke of Cornwall, carries the title Prince of Wales until he becomes king.

Since the heir to the thrown has a wife who goes by the title of Duchess, it might be a little disconcerting in the royal household to have his son's wife carry a higher title. Neither of Princess Anne's husbands were given royal titles. Since her divorce, Sarah Ferguson is known Sarah, Duchess of York, although stripped of the Royal Highness part. Prince Edward's wife is the Countess of Wessex.


ROYAL WEDDING WATCHERS WILL BE ENTERTAINED WITH SHOWTUNES AND SING ALONG DITTIES


Entertainment in the form of show tunes, pop songs and sing-along ditties will be provided to crowds lined along the wedding procession route on the day of the Royal Wedding.

The Band of the Coldstream Guards, led by Lt. Col. Graham Jones, are "aiming to create a lively atmosphere on the day," according to the announcement.

On the wedding day more than five military bands from across the three services will be stationed at various points along the route from Buckingham Palace to Westminster Abbey.


THEATRES HONOR WILLIAM AND KATE WITH PRESENTATIONS OF CINDERELLA


Every once-in-awhile what we all need is a really good romance. With the eyes of the world turned towards London this week, many stages are preparing their own Cinderella stories.

While Kate Middleton wasn't abused by her parents, the romantic story of Cinderella, the working class non-royal who sweeps handsome Prince Charming off his feet - and they live happily ever after - has a particular appeal this royal wedding season.

Productions of Cinderella can be enjoyed in several venues.

The Starlight Theatre in Kansas City has displayed their unabashed romantic side in promoting their production of the Rodgers and Hammerstein classic.

"A prince falls in love with a commoner! A royal wedding follows! An enchanted love story that only happens in fairy tales? Think again. Nearly coinciding with the marriage of Prince William and Kate Middleton, Starlight presents Cinderella. Rodgers and Hammerstein's memorable score, featuring Impossible, Do I Love You Because You're Beautiful? and Ten Minutes Ago, transports audiences to a magical time and place, where the hearts of children and adults alike still soar when the glass slipper fits."

Cinderella has performances at the Starlight Theater July 25 - 31.

The Broadway Palm Dinner Theatre in Meza, AZ brings Rodgers and Hammerstein's Cinderella to their stage June 23 - August 6, 2011.

The ballet version has several stagings.

American Ballet Theatre's 2011 Spring Season at the New York Metropolitan Opera House where Artistic Director Kevin McKenzie serves as Artistic Director brings the romantic fairy tale to life.

Gillian Murphy and David Hallberg will lead the season's first performance of James Kudelka's Cinderella on Tuesday evening, June 21. American Ballet Theatre will give seven performances of the ballet through Saturday evening, June 25. This production of Cinderella was given its World Premiere by The National Ballet of Canada in Toronto, Canada on May 8, 2004. The ballet received its American Ballet Theatre Company Premiere on June 2, 2006 at the Metropolitan Opera House, danced by Julie Kent (Cinderella) and Marcelo Gomes (Her Prince Charming).

Cinderella presented by West Australian Ballet with the West Australian Symphony Orchestra with an enchanting new production.

West Australian Ballet Leading Artist, Jayne Smeulders, will spin a tale of magic and delight in her first full-length choreography for the Company. Lighting design by John Buswell while Allan Lees has created sumptuous new costumes and a beautifully restored and re-imagined set for this family ballet classic, performed to Sergei Prokofiev's evocative score, conducted by Myron Romanul.

Opens May 6 at His Majesty's Theatre in Perth, Western Australia.


WEDDING TREE CAKE AND TODDLER BRIDESMAIDS
Cornus controversa 'Variegata', known as the Wedding Cake Tree because of its distinctive, horizontal, tiered branches, Camilla, the duchess of Cornwall, will plant one in honor of William and Kate.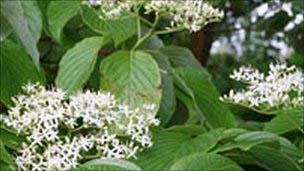 A wedding tree cake. You don't eat it. You plant it.

It's a tree which is nicknamed Wedding Cake due to its horizontal, tiered branches and star-shaped white flowers in the summer.

On Tuesday, May 3, Camilla, The Duchess of Cornwall, who is a member of the Tetbury Evening Women's Institute, will plant a Wedding Cake Tree sapling to commemorate the marriage of Prince William and Catherine Middleton, at St. Mary's Church, in Tetbury, which is near her home Highgrove in Glouchestershire.

Camilla's three-year-old granddaughter Eliza Lopes - the child of Camilla's daughter Laura and her husband Harry Lopes - will be one of the two youngest bridesmaids at the Royal Wedding. Grace Van Cutsem, godchild of Prince William, the three-year-old daughter of William's friends Rose Astor and Hugh Van Cutsem is the other toddler.

While both tots have been involved in other weddings, the walk down the aisle at Westminster Abbey takes a full five minutes and the service will last over an hour.

Frayed parents with rambunctious toddlers will be anxious to see if those two tikes behave. Will SuperNanny Jo Frost be watching to see how the situation is handled if they don't? You can't very well sit them on the alter for a time out.

When Camilla recently visited the Wimbledon Chase Primary in south London she told the children that, to prepare her granddaughter for her role as bridesmaid, she had been reading to Eliza the book Angelina and the Royal Wedding, written by Katharine Holidbird with illustrations by Helen Craig. Appropriate for ages preschool through Graes 2, the book is part of the charming Angelina Ballerina series.

In this volume, Angelina has been invited to a wedding at the summer palace of Mouseland. Dressed for the ceremony, she and Princess Sophie venture out to explore the gardens and become trapped in a ruined tower, but Angelina's cousin Henry saves the day.

The wife of Prince Charles said that her granddaughter likes to dress up as Angelina and practice her walk.


SPREADING THE WORD


CHRISTOPHER TIERNEY the Spider-Man: Turn Off the Dark actor who fell 35 feet into the orchestra pit on December 20, 2010 as audience members sat in shocked horror, returns to the web, beginning rehearsals on Monday, April 25.

We're not sure if he is courageous, foolish, is a glutton for punishment, or has a financial settlement that serves as a safety buffer. The $65 million show - the most expensive Broadway production ever - is currently on hiatus undergoing re-structuring. The official opening is now slated for June 14.

LYRICS & LYRICISTS presents The Crowds at the El Morocco: The Heyday of the New York Nightclubs April 30-May 3 at the 92nd Street Y in NYC.

Deborah Grace Winer will serve as Artistic Director and Host. With stage direction by Mark Waldrop. Featured on the piano is John Oddo who also serves as the Music Director.

Vocals by Debby Boone, La Tanya Hall, James Naughton, Billy Stritch and Karen Ziemba.

COMMERCIAL THEATER INSTITUTE now in its 30th year, is a project of Theatre Development Fund (TDF) and The Broadway League, Inc. Dedicated to training the next generation of commercial theatre producers, CTI provides resources and guidance to individuals interested in the various paths one can take towards creating commercial productions for the stage.

Tony Award nominees Penny Fuller, Marc Kudisch and Tony Roberts will appear on a panel during the upcoming 30th annual three-day producing conference April 29-May 1 at the Laura Pels Theatre in Manhattan.

The spring conference's participants will include Broadway producers and insiders David Stone, Hal Luftig, Kristin Caskey, Larry Hirschhorn, Todd Haimes, Ted Chapin and Kevin McCollum.

The panel Getting Started as a Producer will be moderated by Ed Sandler – The Broadway League. Participants include: Debbie Bisno – Bisno Productions; Kristin Caskey – Fox Theatricals; Patrick Catullo – Stone Productions, Inc.; Larry Hirschhorn – H2H Productions; Mark Kaufman – Unique Features LLC; Carl Levin – Eleven Entertainment.

AN EVENING WITH SHIRLEY MacLAINE the Academy Award-winning actress, dancer and author has enraptured live audiences and moviegoers for five decades. In this frank and provocative evening, MacLaine combines a montage of memorable film moments with private revelations about her extraordinary life, career, and spiritual journey. That takes place April 30 at Bass Performance Hall in Ft. Worth, TX.

On May 1 she does it again at The Grand 1894 Opera House in Galveston, followed by a performance May 6 at the Valley Performing Arts Center in Northridge, CA. The busy lady has a book signing May 8 in Santa Fe, NM at the Inn and Spa at Loretto as part of the Garcia Street Books' Meet the Author Series.

ELTON JOHN returns to Caesars Palace in Las Vegas with an all new show The Million Dollar Piano, beginning in September. This week Sir Elton and his partner David Furnish will attend the royal wedding. Sir Elton will return to Sin City on a 3-year contract beginning with 16 performances on September 28. Tickets are on sale prices from $55 to $250, and customers can purchase no more than eight tickets.

PRINCE CHARLES on April 20th - the day before his mother's 85th birthday, became the longest running heir apparent in British royal history.

The most famous stand-by has now overtaken a record set by his great-great grandfather, King Edward VII who was heir apparent for 59 years, 2 months and 13 days.

Charles, 62, became heir apparent when he was three years old and his mother, the then Princess Elizabeth, acceded the throne to become queen, aged just 25, on February 6, 1952.

Clarence House announced on Wednesday, April 20, that Prince Charles had now been heir apparent for 59 years, 2 months and 14 days. He was given the title Prince of Wales in 1958.

THE PALEY CENTER is looking for anyone who was watching TV on that historic July 1, 1941 day. Their curators would love to talk to him or her. Or, if you have a family story from someone who watched, the Paley Center wants to hear from you too. Contact the Paley Center in New York City.


FOREVER STAMP HONORING HELEN HAYES RELEASE COINCIDES WITH AWARDS CEREMONY


The stamp bearing the likeness of theatrical great Helen Hayes will be officially released Monday, April 25, 2011. The release date ties into the 27th Annual Helen Hayes Awards which will be presented that evening at the Warner Theatre in Washington, DC. ( See Broadway To Vegas column of January 9, 2011 )

Those attending the Awards ceremony will be able to purchase the Helen Hayes first class (44 cents) forever stamp and cancellation envelopes.

USPS Chief Financial Officer and Vice President, Joseph Corbett, who will be on hand to present the stamp to the Awards audience of nearly 2,000 members of the theatre community has said:

"The United States Postal Service is honored to salute the life, career and remarkable legacy of Helen Hayes, the 'First Lady of the American Theater,' with a commemorative Forever stamp. Postage stamps like this one help us to bind this great nation together, and at the same time, celebrate the incredible cultural legacy that is at the heart of the American experience. From this day forward, this wonderful image of Miss Hayes will travel quickly, easily, and affordably on letters and packages throughout the country, and at the same time, will serve as a lasting tribute to a great American actress whose career in theatre, film, television, recording and publishing spanned all ten decades of the twentieth century."

The Helen Hayes Awards have been a critical tool for promoting Washington area professional theatres for 26 years. The Awards serve as a valued credential for theatres just getting started, for those already established, and, of course, for individual theatre artists. By shining a spotlight on certain work, the theatre community as a whole is illuminated. So, the Awards' value and credibility require that the process underlying them be relevant and fair to the community we represent.

The black tie gala begins with The Chairman's Reception at the JW Marriott. The presentation of The Helen Hayes Awards will be made at The Warner Theatre. The guests then return to the Marriott for the Ovation Gala.

In addition to 26 awards for outstanding achievement in Washington theatre, three special awards will be presented:

The Helen Hayes Tribute sponsored by Jaylee Mead to Tommy Tune.

The Washington Post Award for Innovative Leadership in the Theatre Community to Ford's Theatre History on Stage and History on Foot programs.

The John Aniello Award for Outstanding Emerging Theatre Company to Factory 449: a theatre collective and No Rules Theatre Company.


OTHER PEOPLE'S MONEY


THE PHILADELPHIA ORCHESTRA has filed for Chapter 11 bankruptcy protection. Founded in 1900, The Philadelphia Orchestra has distinguished itself as one of the leading orchestras in the world.

Financial experts speculate that the filing will not solve the orchestra's financial problems since the court "isn't in a position to impose a new collective-bargaining agreement."

THE CAST OF HAPPY DAYS wasn't smiling when they filed a lawsuit against CBS demanding $10 million. Attorney Jon Pfeiffer, acting on behalf of the actors, filed a breach of contract suit against the network executives in a Los Angeles Superior Court on Tuesday, April 19.

Four cast members of the hit sitcom which aired between 1974 and 1984, Marion Ross, Anson Williams, Donny Most, Erin Moran and the estate of the late Tom Bosley, assert that they are not receiving merchandising royalties.

The lawsuit contends that the actors were due millions of dollars in revenue from the use of their images on products from lunchboxes, T-shirts to casino slot machines where if you line up 5 pictures of Marion Ross the player wins a jackpot.

The argument is not if the stars are owed money, but how much.

CBS released a statement that reads, "We agree that funds are owed to the actors and (we) have been working with them for quite some time to resolve the issue."

The network will admit to owing the stars at most $9,000 each. However, the cast members assert they are entitled to millions.

The stars were promised five per cent from net proceeds if their sole image was used and a two-and-a-half per cent cut if their image appeared as part of a group shot. In the lawsuit the actors claim they haven't received an money.

INTIMAN THEATRE in Seattle, WA has cancelled the remainder of their season due to financial difficulties. The Board of Trustees votes to cancel the 2011 Season following All My Sons which concluded April 17. The Board said: "With our current income limitations there's no alternative."

Kate Whoriskey the artistic director has stepped down and will return to New York, according to a report in the New York Times.

GOLDSTAR the live entertainment business leader has named its first three members of the advisory board - Former CEO of Ticketmaster Sean Moriarty; actor, producer and director Neil Patrick Harris; and Internet entrepreneur Matt Coffin.

As a group, the advisory board will contribute expertise to Goldstar in entrepreneurship, live entertainment, technology, social media, marketing and the management of high growth.

The advisors, according to a press statement, "will play a crucial role in providing insight and support to management. Goldstar plans to open in several more U.S. territories this year, covering nearly all major U.S. markets by year's end."

BIRTHDAY MONEY Queen Elizabeth spent her birthday handing out bags of money. It's a tradition that started under the reign of Charles II. The filthy lucre is called Maundy Money. Queen Elizabeth, accompanied by the Duke of Edinburgh, conducted the Church of England's Maundy Services in Westminster Abbey. To mark Maundy Thursday - the day before Good Friday - the birthday girl passed out small bags of money to 170 people, 85 men and 85 women retirees - one for each of her 85 years. The symbolic alms are in either a red or white purse. The former includes a £5 coin commemorating the Prince Philip's 90th birthday in June, and a 50-pence coin marking the 2012 London Olympic Games. The latter is stuffed with Maundy Money of silver coins, minted especially for the occasion, in one, two, three and four penny denominations. They various coins add up to the Queen's age.


STORK STOP


JANE KRAKOWSKI and her fiance Robert Godley are proud new parents to a son.

The happy couple issued the following statement:

"Jane Krakowski and Robert Godley are thrilled to announce the arrival of their baby boy, Bennett Robert Godley, born Wednesday, April 13, in New York. Bennett, the first child for both Jane and Robert, weighed 7 lbs 12 ounces and is sporting blonde hair just like his mom!"

The new mom won a Tony Award for her performance in Nine, an Olivier Award for Guys and Dolls in London's West end and appears on 30 Rock. The proud pop is a British businessman and designer.







PULITZER PRIZE WINNERS including Jennifer Egan winning the fiction prize for her novel A Visit From the Goon Squad and Bruce Norris for his play Clybourne Park.

JAMES FRANCO who was nominated for the 2010 Academy Award for best actor in 127 Hours has been accepted into the University of Houston's Ph.D program in literature and creative writing. Franco who-co hosted the 83rd Academy Awards with Anne Hathaway last February even skipped the after party, racing to the airport to catch a plane so he could attend class the next morning. Franco has been studying in a doctoral program in English at Yale University.

The University of Houston creative writing program director James Kastely told the Houston Chronicle that Franco plans to enroll in September 2012. Kastely says 20 students are chosen from about 400 applicants each year.

THE 65th ANNUAL TONY NOMINATIONS will be announced by Tony winners Matthew Broderick and Anika Noni Rose on May 3 at The New York Public Library for the Performing Arts' Dorothy and Lewis B. Cullman Center at Lincoln Center.

OUTER CRITICS CIRCLE the organization of writers covering New York theatre for out-of-town newspapers, national publications and other media beyond Broadway will publicly announce the nominees for the 2010-11 season on Tuesday, April 26th at the Algonquin Hotel. Nominations will be presented in 23 categories. The annual awards ceremony will take place Thursday, May 26th at Sardi's Restaurant. ( Click here for OCC nominations )


CURTAIN DOWN


HIGH starring Kathleen Turner has proved to be the first real flop of this Broadway season. Penned by Matthew Lombardo, the three-person play featured Turner as a street-wise, profanity spewing nun trying to help a young meth addict. The show opened on Tuesday, April 19, will close today, Sunday, April 24, having played 28 previews and eight regular performances.



SISTER ACT is a heavenly delight, a non-offending show, where you aren't going to feel uncomfortable with the language and have guilt feelings about bringing grandma or the kids.

The updated Broadway version has numerous changes from the West End mounting.

Forget that this was a hit movie with mega-watt Whoopi Goldberg as the star. This is a hit Broadway play with a newly minted star named Patina Miller as Delores Van Cartier.

Her equally talented cohorts are Marla Mindelle who plays the sheltered novitiate Mary Robert, the pleasantly accommodating Sister Mary Patrick brought to the stage by Sarah Bolt and the cryptic Mary Lazarus is nailed by Audrie Neenan. Chester Gregory as the police officer Eddie Souther, who has a crush on Deloris, is excellent. So is Fred Applegate as Monsignor O'Hara. Tony award winner Victoria Clark is cast as the Mother Superior. There isn't a weak member in the cast which also includes John Treacy Egan as Joey, Demond Green as T J, Kingsley Leggs as Curtis Jackson and Caesar Samayoa as Pablo.

The fear that Sister Act would be just another juke-box musical is quickly put to rest by the catchy score created by Alan Menken and Glenn Slater.

Veteran director Jerry Zaks' helms the Broadway show.

Sister Act is not cutting edge. Nor are you required to 'think' during the show and, after the curtain goes down, you're not going to be inspired to enter into a thought provoking discussion about anything. What you are going to be is happy, feel you got your money's worth and - Sister Act is one of the few productions where you leave the theater wanting to see the show again. In other words, you've been entertained and that was the point in the first place.

Choreography by Anthony Van Laast; interesting sets by Klara Zieglerova; costumes by Lez Brotherston who balances the black and white nun habits with color and bling; lighting by Natasha Katz; sound by John Shivers; hair and wig design by David Brian Brown; production manager, Aurora Productions; production supervisor, Steven Beckler; orchestrations by Doug Besterman; dance arrangements by Mark Hummel; music director, Brent-Alan Huffman; music coordinator, John Miller; music supervisor, vocal and incidental music arrangements by Michael Kosarin.

Producer Whoopi Goldberg wisely didn't brag too soon, didn't okay over-the top press releases nor offer hyperbole that set the production up to be knocked down. She just quietly helped to created the sleeper hit of the season. She can now gloat all she wants.

Enjoyed in previews, it should be a sin not to see this show which is at the Broadway Theatre, NYC.

SLEEPING BEAUTY WAKES Book by Tony award winner Rachel Sheinkin. Music by Brendan Milburn. Lyrics by Valerie Vigoda. Directed by Rebecca Taichman.

When a young beauty whose father claims she's been sleeping for centuries is brought to a 21st-century sleep disorder clinic, all the patients begin to find themselves sharing a familiar fairy tale dream.

Billed as an intoxicating new musical that offers a delightful twist on this favorite fairy tale. With beguiling characters, hypnotic lyrics, and a rocking score, this musical about a father, a daughter, and an unlikely suitor dives into the magical space between dreaming and waking.

April 29 – June 5 at the McCarter Theatre in Princeton, NJ.

THE PEOPLE IN THE PICTURE libretto and lyrics by Iris Rainer Dart and music by Mike Stoller and Artie Butler. Directed by Leonard Foglia

Starring Tony Award winner Donna Murphy as an American grandmother remembering her days in European Yiddish theatre, the cast,also features Alexander Gemignani (Moishe), Christopher Innvar (Chaim), Hal Robinson (Doovie, Rabbi Velvel), Lewis J. Stadlen (Avram Krinsky), Joyce Van Patten (Chayesel), Chip Zien (Yossie Pinsker), Brad Bradley, Rachel Bress, Jeremy Davis, Emilee Dupre, Maya Goldman, Louis Hobson, Shannon Lewis, Jessica Lea Patty, Andie Mechanic, Megan Reinking, Jeffrey Schecter and Paul Anthony Stewart.

The new musical is described as: "Once the darling of the Yiddish Theatre in pre-war Poland, now a grandmother in New York City, Bubbie [Donna Murphy] has had quite a life. But what will it all mean if she can't pass on her stories to the next generation? Though her granddaughter [Jenny, played by Rachel Resheff] is enchanted by her tales, her daughter Red [Nicole Parker] will do anything to keep from looking back. A fiercely funny and deeply moving new musical that spans three generations, The People in the Picture celebrates the importance of learning from our past, and the power of laughter.

Musical direction is by Paul Gemignani, orchestrations by Michael Starobin and musical staging by Tony Award winner Andy Blankenbuehler. The creative team also includes Riccardo Hernandez (sets), Ann Hould-Ward (costumes), James F. Ingalls (lights), Dan Moses Schreier (sound), Elaine J. McCarthy (projections), Paul Huntley (hair and wigs) and Angelina Avallone (make-up).

Opening night is April 28 with performances through June 19 at Studio 54 in New York City.

LIFE OF RILEY by Alan Ayckbourn.

The U.S. premiere of the comedy will be directed by Richard Seer.

With Life of Riley - Sir Alan's 74th play - the playwright looks backwards, forwards and, now and then, sideways with wry comic affection on the lives we lived or might have lived. George Riley's closest friends discover that he has just a few months to live and they each deal with the news in their own very surprising way. George has deeply affected each of their lives, and he is now plotting one last final farewell, which could upset all of their futures.

The cast features David Bishins (Simeon), Ray Chambers (Jack), Rebecca Gold (Tilly), Dana Green (Tamsin), Colin McPhillamy (Colin), Henny Russell (Kathryn) and Nisi Sturgis (Monica).

The creative team includes Robert Morgan (Scenic and Costume Design), Chris Rynne (Lighting Design), Paul Peterson (Sound Design), Jan Gist (Dialect Coach) and Elizabeth Stephens (Stage Manager).

Life of Riley will run in the Sheryl and Harvey White Theatre, part of The Old Globe's Conrad Prebys Theatre Center, April 30 – June 5. The Old Globe is located in Balboa Park, San Diego.

BEYOND THERAPY written by Christopher Durang. Directed By David Kennedy.

The comedy looks at the days and nights of the young and single, according to the playhouse. After a disastrous first date, Bruce and Prudence seek solace in therapy even though their therapists appear to be mad. That's followed by a series of sexual mix-ups, relationship neuroses and a lack of impulse control.

The cast includes Trent Dawson as Stuart; Nick Gehlfuss as Andrew; Jeremy Peter Johnson as Bruce; Nicole Lowrance as Prudence; Kathleen McNenny and Stephen Wallem as Bob.

April 26 - May 14 at the Westport Country Playhouse in Westport, CT.

On Sunday, May 1, Durang will take part in a public discussion about his work following the matinee of Beyond Therapy. WCP artistic director Mark Lamos will moderate the conversation. The discussion will be followed by an interactive dialogue with the audience. The event is part of the Sunday Symposium series and is free and open to the public.

CAMELOT by Lerner and Loewe. Based on the novel The Once and Future King, written by T.H. White,

Directed by Gary Griffin.

With Geraint Wyn Davies as King Arthur, Brent Carver as Merlyn and Pellinore, Stratford newcomer Kaylee Harwood as Queen Guenevere and Jonathan Winsby as Sir Lancelot du Lac, this production features a classic medieval design with a Celtic-inspired set creating the mythical kingdom of Camelot.

The uplifting and charming score, with some of musical theatre's most endearing songs, such as the beautiful ballad If Ever I Would Leave You, the sprightly Lusty Month of May, and the energetic Fie on Goodness, will be brought to life by a full 26-piece orchestra.

Cast members include: Jacqueline Burtney, Dan Chameroy, Bruce Dow, Martha Farrell, Ryan Gifford, Monique Lund, Jimmy Mallett, Sam McEwan, Mike Nadajewsk, Laurin Padolina, Stephen Patterson, Lucy Peacock, Matthew Rossoff, Jason Sermonia, Brian Tree, Aaron Walpole, Sandy Winsby, Matt Alfano, Mary Antonini, Krista Leis, Dominique Roy, Julius Sermonia, Lee Siegel, Marcus Nance, Melissa O'Neil, Katrina Reynolds. Horrid the Dog is played by Ruffie.

The Artistic Team features Warren Carlyle, a British choreographer making his Stratford debut, and Musical Director Rick Fox.

The Artistic Team also includes; Set Designer - Debra Hanson; Costume Designer - Mara Blumenfeld; Lighting Designer - Alan Brodie; Sound Designer - Peter McBoyle; Associate Musical Director - Michael Barber; Fight Director - Todd Campbell; Aerial Stunt Coordinator - Simon Fon; Assistant Director - Rachel Peake; Assistant Choreographer - Kerry Gage; Assistant Set Designer - Scott Penner; Assistant Costume Designer - Kimberly Catton; Assistant Lighting Designers - Chris McEwan and Siobhán Sleath; Assistant Sound Designer - Verne Good; Assistant Fight Director - Kevin Robinson; Dance Captain - Julius Sermonia; Fight Captain - Dan Chameroy; Assistant Fight Captain - Matt Alfano; Stage Manager - Cynthia Toushan; Assistant Stage Managers - Angela Marshall, Zeph Williams; Production Assistant - Stephanie Meine; Production Stage Manager - Margaret Palmer.

In previews on the Festival Theatre stage with the official opening set for May 31. Performances through October 30 as part of The Stratford Shakespeare Festival's 2011 season. Toronto, Canada.

FLARE PATH a new revival of Terence Rattigan's 1942 play directed by Trevor Nunn as part of the playwright's centenary year celebrations. It marks Nunn's debut as Artistic Director of the theatre.

A major hit of the London theatre season, the production is expected to transfer to Broadway.

Set in a hotel near an RAF Bomber Command airbase during the Second World War, the story involves a love triangle between a pilot, his actress wife and a famous film star. The play is based in part on Rattigan's own wartime experiences as a tail gunner in the RAF Coastal Command.

The title of the play refers to the flares that were used to light runways to allow planes to take off and land. But as Doris observes in the play, the flare paths were also used by the Germans to target the RAF planes.

Sienna Miller stars as Patricia Graham, Harry Hadden-Paton plays her husband Flight Lieutenant Teddy Graham, James Purefoy plays Teddy's rival Peter Kyle, and Sheridan Smith co-stars as Doris. The cast also includes: Sarah Crowden as Mrs. Oakes; Joe Armstrong as Sergeant Dusty Miller; Matthew Tennyson as Percy; Mark Dexter as Count Skriczevinsky; Emma Handy as Mrs. Maudie Miller; Clive Wood as Squadron Leader Swanson; Jim Creighton as Corporal Wiggy Jones.

The hotel set was designed by Stephen Brimson Lewis. The airfield beyond the hotel where the planes take off is depicted with projections designed by Jack James, supplemented by sound effects by Paul Groothuis and lighting by Paul Pyant. The play runs to June 11, 2011 at the Theatre Royale Haymarket in London.


WHO'S WHERE


KT SULLIVAN will be trying out her new show "Rhyme, Women & Song," in Cape May, New Jersey before opening at The Oak Room at the Algonquin Hotel in New York City. Jon Weber, a Chicago and New York City-based jazz pianist and composer, is musical arranger and accompanist while St. Louis born John Webber assists on bass. Through a collaboration between East Lynne Theater Company and The First Presbyterian Church, for two nights only, Friday and Saturday, April 29 and 30 Sullivan will perform at The First Presbyterian Church. in Cape May. She then performs at The Oak Room at the Algonquin Hotel, from May 3-28.

PAUL SIMON entertains Monday, April 25, at the Davies Symphony Hall in San Francisco. On Tuesday he's on stage at the Fox Theater in Oakland, CA. Wednesday finds him at The Fillmore in San Francisco.

KEITH URBAN performs in Las Vegas as part of the Tiger Woods Tiger Jam charity golf tournament, Saturday, April 30, Mandalay Bay Events Center.

LINDA EDER sings April 29 at The Colonial Theater in Keene, NH.

JAMES BLUNT performs Tuesday, April 26, at Massey Hall in Toronto. On Wednesday the show is at the Michigan Theater in Ann Arbor. Thursday finds him at the Riviera Theatre in Chicago. On Saturday he can be enjoyed at the Fillmore Auditorium in Denver.

RICKY MARTIN performs at Caesars Palace in Las Vegas on April 30.




FINAL OVATION


TREVOR BANNISTER the British actor know for his role as ladies' man Mr. Lucas in the BBC sitcom Are You Being Served and as Toby Mulberry in the longest-running sitcom Last of the Summer Wine, from 2003 until it ended its run in 2010, died April 14, 2011. He suffered a heart attack while repairing a shed at his home in England. He was 76.

Born in Durrington, Wiltshire, he attended the London Academy of Music and Dramatic Arts. In 1960, Bannister appeared on stage in Billy Liar, which starred Albert Finney, at the Cambridge Theatre in London.

Bannister also performed in Shakespeare and was a regular in pantomime for more than 35 years, nearly always playing the dame.

He is survived by his second wife Pam and three sons Simon, Timothy and Jeremy.

GILBERT AND MARY ROBBINS parents of Oscar winner Tim Robbins, died within 12 days of each other. Gil died April 5 of prostate cancer. He was 80. Mary died of heart arrhythmia on April 17. She was 78. Both died at their home in Esteban Cantu, Mexico. Gil was a singer, guitarist and songwriter. He played bass guitar with the Cumberland Three and the Belafonte Singers, a 12-man group of singers and musicians that toured with Harry Belafonte. He joined the Highwaymen in 1962. The group became one of the top collegiate-style folk groups, scoring hits with Michael" (Michael, Row the Boat Ashore) and the Leadbelly song Cotton Fields.

Robbins performed on the five albums that the group recorded for United Artists before disbanding in 1964, including the live albums Hootenanny With the Highwaymen, One More Time and Homecoming.

He also acted in Off Broadway productions and in the ill-fated Broadway musical Rainbow Jones, which closed after one performance at the Music Box Theater in 1974. He later appeared in small roles in the films Bob Roberts which starred his son Tim Robbins, Dead Man Walking, Cradle Will Rock and Wide Awake.

Mary Robbins was a flute player who met her future husband at U.C.L. A.

In addition to Tim, the couple is survived by son, David, of Los Angeles; two daughters, Adele, also of Los Angeles, and Gabrielle, of San Rafael, Calif.; and four grandchildren.

ELIZABETH SLADEN who rose to international fame appearing as Doctor Who assistant Sarah Jane Smith in the BBC television sci-fi series between 1973 and 1976, opposite Jon Pertwee and Tom Baker, has died of cancer. She was 63.

The Liverpool-born actress began her career as an assistant stage manager at the Liverpool playhouse. Her first role on stage was playing a corpse. Her first leading role was Desdemona in Othello, before the actress landed the role of a barmaid in Coronation Street for six episodes. She is survived by her actor husband Brian Miller and daughter Sadie.







Next Column: May 1, 2011
Copyright: April 24, 2011. All Rights Reserved. Reviews, Interviews, Commentary, Photographs or Graphics from any Broadway To Vegas (TM) columns may not be published, broadcast, rewritten, utilized as leads, or used in any manner without permission, compensation and/or credit.
Link to Main Page
---
Laura Deni



For the snail mail address, please E-mail your request.
CLICK HERE FOR COMMENT SECTION