! >
Broadway To Vegas
  
  REVIEWS INTERVIEWS COMMENTARY NEWS

| | |
| --- | --- |
| | |
STEVE & EYDIE'S SON HEADLINES TRIBUTE TO HIS PARENTS' STARRING ON BROADWAY - - MONEY ISN'T A CONSIDERATION FUNERALS AND WEDDINGS - - GILLIGAN'S ISLAND DAWN WELLS HAS STRONG TIES TO NEVADA - - DAWN UPSHAW SINGS RODGERS & HART CD REVIEW - - 12 BROADWAY WOMEN READ TWELVE ANGRY MEN - - DIGGERS AND DOUGHBOYS THE ART OF ALLIES: 100 YEARS ON - - IRISH REP'S 30th ANNIVERSARY BLOCK PARTY - - THE ANNUAL JANE AUSTEN FESTIVAL - - DONATE . . . Scroll Down






Copyright: September 9, 2018
By: Laura Deni
CLICK HERE FOR COMMENT SECTION


SON OF STEVE LAWRENCE AND EYDIE GORME STARS IN A TRIBUTE TO THEIR BROADWAY STAR TURN IN GOLDEN RAINBOW
Nobody was hotter on the Billboard charts or in the Las Vegas show rooms that Steve Lawrence and Eydie Gormé. Once upon a time they even co-starred on Broadway in Golden Rainbow. That cult 1968 musical will have its 50th anniversary commemorated at Feinstein's/54 Below in New York City on Tuesday, September 11, 2018.

Tony Award winner Debbie Gravitte and ASCAP Award winner David Lawrence, the son of Steve Lawrence and Eydie Gormé, have signed on to take on the roles originally created by Steve and Eydie.

Tony nominee Richard Kind and Jonah Halperin will also make appearances in the concert which will be musically directed by Joshua Zecher-Ross.

The concert is narrated by Tony Award winner Robert L. Freedman.

Directed and produced by Robert W. Schneider, the ensemble will feature Caitlin Belcik, Cait Crowley, Jessie Davidson, Roger Dawley, Marc de la Concha, Catherine DeLuce, Courtney Echols, Christopher J Essex, David B Friedman, Alex Frost, Nina Landazabal, Andrew Leggieri, Morgan Mastrangelo, Trey McCoy, Matthew McFarland, Paris Alexander Nesbitt, Jonathan Savage, Daniel Schwartzberg, Christian Strange, and Steve Tipton.

Lawrence and Gormé married on December 29, 1957, at the El Rancho Hotel in Las Vegas, Nevada. They had two sons together. David Nessim Lawrence born in 1960 and Michael born in 1962 who died suddenly in 1986 from ventricular fibrillation resulting from an undiagnosed heart condition. He was 23.

Gormé never emotionally recovered from the death of her son and retired in 2009. She subsequently died August 10, 2013.

When their boys were young Steve and Eydie were living in New York City regularly appearing on The Tonight Show starring Steve Allen. Offered co-starring roles in the same Broadway musical Golden Rainbow - it seemed ideal, affording them the opportunity to stay put and have a stable home life with their two small sons

The music and lyrics for Golden Rainbow were by Walter Marks; the book was by Ernest Kinoy; and the musical was based on the film adaptation by screenwriter Arnold Schulman of the play A Hole in the Head. The 1959 movie version starred Steve & Eydie's good friend Frank Sinatra.

The show concerns a man living in Las Vegas, Nevada and raising his son alone; his late wife's sister arrives and tries to bring stability to the boy's life, but unintentionally falls in love with her brother-in-law.



David Lawrence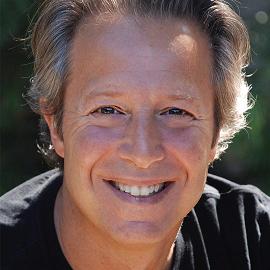 The previews for Golden Rainbow began at the Forrest Theatre in Philadelphia on November 28, 1967, moving to the Shubert Theatre on Broadway on December 27, 1967. The musical officially opened on February 4, 1968, at the Shubert, where it played until November 17, 1968. On November 19, 1968, its run resumed at the George Abbott Theatre on Broadway, where Golden Rainbow played until it closed on January 11, 1969.

Golden Rainbow includes the sensational songs For Once In Your Life, He Needs Me Now, 24 Hours A Day, All In Fun and the smash hit I've Gotta Be Me, which was originally sung by Lawrence at the end of the first act of the musical; Sammy Davis, Jr. would later record a version of the song that reached #11 on the Billboard pop chart and #1 on the 1969 easy listening chart.

The show had a weak script balanced by great songs and the talents of Steve and Eydie. Two out of three might have given it a fighting chance; but because of a blistering negative assessment by author William Goldman published before the show opened, the production was doomed.

Goldman had penned an unflattering chapter about Golden Rainbow in his book The Season: A Candid Look at Broadway, which was distributed while the show was preparing for Broadway. The chapter, entitled Washing Garbage, asserted that the script was "weak to begin with and suffered from strenuous attempts to bring everything up to the level expected for a show starring the hugely popular Steve and Eydie."

50 years have now passed.

Steve and Eydie's son David is a successful musical composer known primarily for his work on television and movie scores. In 2002, he won an ASCAP award for his work on American Pie 2. He also composed music for the Disney Channel Original Movies High School Musical, The Cheetah Girls 2, High School Musical 2, High School Musical 3, Jericho and The Cheetah Girls: One World. He also composed additional music for three Sesame Street videos like Elmo Says BOO!; Big Bird Gets Lost, and Let's Eat! Funny Food Songs.

In a backhanded sort of way, David worked with his father unknowingly writing the music for the A&E television series The Cleaner in which his father was cast in an episode. The show was about a group of guys who were ex-addicts who help others hooked on drugs.

In addition to musical and serious acting roles the elder Lawrence is an exceptional comic. Want proof? Just watch any of his appearance on The Carol Burnett Show.

Golden Rainbow was based in Las Vegas. For decades Steve & Eydie called Las Vegas home.






E-Book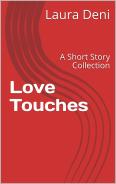 Soft back Book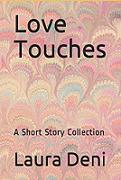 Broadway To Vegas is supported through advertising and donations. Priority consideration is given to interview suggestions, news, press releases, etc from paid supporters. However, no paid supporters control, alter, edit, or in any way manipulate the content of this site. Your donation is appreciated. We accept PAYPAL. Thank you for your interest.


ART AND ABOUT


DIGGERS AND DOUGHBOYS THE ART OF ALLIES: 100 YEARS ON

Dugouts near Villers Bretonneux by Will Longstaff.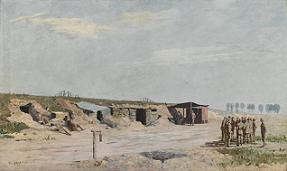 Australian and American troops fought side-by-side for the first time in July 1918 during World War I.

From the 93 minutes that the Battle of Hamel took to today, Australian and American forces have shared an alliance forged from steel. That alliance proved steadfast in World War II when they again fought side by side which turned the tide of the war in the Pacific. Almost one million American men and women service personnel trained and passed through Australia during the war.

A pamphlet given to Americans going to fight alongside their Australian counterparts in 1942 related that "the Aussies don't fight out of a textbook. They're resourceful, inventive soldiers, with plenty of initiative."

The Diggers and Doughboys would support each other through every world conflict after 1945 from Korea, Vietnam, Iraq and Afghanistan. The military alliance endures today in Syria and Iraq combating the threat of terrorism and as peacekeepers world-wide. The strong bond between the two countries' military was formalized with the ANZUS Treaty in 1951, a cornerstone of American and Australian national security.

Diggers and Doughboys: The Art of Allies 100 Years On features incredible artwork from the Australian War Memorial Collection illustrating the unique comradeship between the two countries. Opening Tuesday, September 11 in Memory Hall at the World War I Museum in Kansas City, MO.






E-Book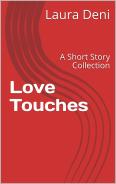 Soft back Book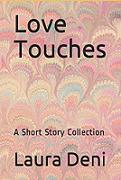 SWEET CHARITY


THRILLER LIVE! 4000th Gala Charity Performance in aid of The Prince's Trust to celebrate a record-breaking 4,000 performances at the Lyric Theatre takes place Wednesday, September 12, 2018.

Jon Culshaw and Russell Kane will host the show.

All proceeds from tickets sales will be donated to The Prince's Trust and the gala night will launch a year-long partnership and commitment to provide tickets, workshops and a mentoring programs.

THE ANNUAL JANE AUSTEN FESTIVAL taking place in Bath, England has a lot of exciting events including the Regency Costumed Promenade and Country Dance which will be held on Saturday, September 15, 2018.

Once again, the Promenade will be raising money for Royal United Hospitals' Cancer Care Campaign- it is a beautiful event for a fantastic cause. Last year there were over 550 promenaders.



THE MUSIC GOES ROUND AND ROUND


DAWN UPSHAW SINGS RODGERS & HART was recorded in New York City in June 1995, and released on Nonsuch Records, a Warner Music Group Company.

Sometimes old isn't old - it's priceless.

You bet she sings Rodgers & Hart - precisely the way they intended for the songs to sound.

This CD is fascinating on several levels. One of those being that Audra McDonald joins in on one of the selections. It's a glorious listening experience. The Rodgers & Hart songs are classics. The arrangements are excellent, and played to perfection. The sound balance is the gold standard. Dawn Upshaw has a pure crystal bell exquisite voice It would be a pleasure listening to her sing all day.

Fans of opera and classic music know her name. However, she deserves far more attention and familiarity than she has received from the general public.

Professionally her 1992 recording of Henryk Gorecki's Third Symphony broke classical sales records. Since her start in 1984, Upshaw has made more than 300 appearances at the Metropolitan Opera.

She's the recipient of five Grammy awards In 2007, she was awarded a MacArthur Fellowship - aka genius grant - the first vocal artist to be awarded the covered prize, In 2008 she was named a Fellow of the American Academy of Arts & Sciences.

Upshaw was a guest of President of the United States Bill Clinton and Mrs. Clinton on the NBC special, Christmas in Washington. The BBC presented a prime-time telecast of her 1996 London Proms Concert, Dawn at Dusk, in which she performed songs from the American musical theater.

Dawn Upshaw Sings Rodgers & Hart is captivating. Conducted by Erie Stern with Fred Hersch on piano this CD opens with He Was Too Good to Me followed by 14 more Rodgers & Hart mega hits. Track 4 Sing for Your Supper has soprano Upshaw singing her own back up while Tract 6 Thou Swell from A Connecticut Yankee features David Garrison - best known as the character Steve Rhoades in the television series, Married... with Children. By the way, the Helen Hayes and Carbonell award winner graduated summa cum laude from Boston University's College of Fine Arts in 1974. Following graduation, he became a member of the resident company at Arena Stage in Washington, D.C. for several years. The orchestrations for this particular number are by Don Walker and restorations by Larry Moore.

Tract 10 Why Can't I from Spring Is Here is a duet with Audra McDonald as two love starved sisters. The tract features Fred Hersch on piano, Drew Gress on Bass and drummer Matt Wilson.

You couldn't ask for a better play list: Mountain Greenery, A Ship Without a Sail, Dancing on the Ceiling, closing with It Never Entered My Mind. The recording is still available. It really out to enter your mind to buy and enjoy this CD.

A fault of the sweetly designed booklet by Henrietta Condak with illustrations by Sara is that, while the song selections are mentioned and there is a story about Rodgers & Hart, there is no information about Upshaw. For a listener not familiar with her, that's frustrating.

Musicians:
Violin: Suzanne Ornstein, concertmaster - Alicia Edelberg - Martin Agee - Joyce Hsmmsnn - Mitchell Stern - Katherine Livolsi - Eric DeGioia and Xin Zhao.

Viola: Ron Carbone - Lois Martin - Dvid Cerutti - Mitsue Takayama. Cello: Clat Ruede, David Calhoun. Bass: John Beal: Woodwind: Elizabeth Mann, John Moses, Les Scott, Robert Ingliss, Ricko Heckman and Chuck Wilson.

Horn: Russell Rinwe, Ronald Sell, contrator. Trumpet: Robert Millikan, Tony Kadleck. Trombone: James Pugh. Drums: John Redseeker. Percussion: Eric Charleston. Piano: Leslie Stifelman. Harp: Jennifer Hoult.

Special thanks given to "Theodore S. Chapin, Tom Briggs, Bruce Pomahac, and Wayne Blood of the Rodgers & Hammerstein Theater Library." Theodore S. Chapin, whom we all know as Ted Chapin is now president of Rodgers & Hammerstein - a division of Imagem. - where he has spearheaded over 20 award winning Broadway and London revivals.

Recorded and mixed by Joel Moss. Assistant engineers: Carl Glanville and Drake Ayen. Edited by Paul Zinman, SoundByte Productions, New York City. Mixed at Signet Sound Studios, Los Angeles. Assistant engineer Rich Weingart. Mastered by Rick Wilson, Digisonics in Tarzana, CA. Music preparation by Don Oliver, and Evan Morris, Chelsea Music Services,Inc.


SPREADING THE WORD


DAWN WELLS

Dawn Wells on Gillian's Island in 1964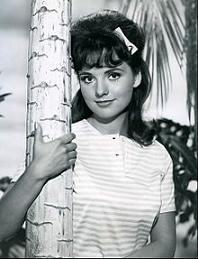 79, who played Mary Ann Summers on the hit television series Gillian's Island recently made headlines over being hospitalized after breaking her knee in an accident, and needing money, has a strong tie to Nevada. She was born and raised in Reno. Crowned Miss Nevada in 1959, she represented the state in the Miss America contest the following year.

Dawn is the daughter of the late Joe Wells one of the movers and shakers of Sin City. I remember when he had a horse racing track on the Las Vegas Strip, directly behind what was then the Thunderbird Hotel.

That race track named Thunderbird Downs was owned by Joe Wells. a part-owner of the Thunderbird Casino, the first Las Vegas hotel covered with a porte cochere. Inside the Thunderbird Casino was one of the in spots - Lil Joe's Oyster Bar - named after Joe Wells.

Stars appearing in the showroom included a 1949 gig by Nat King Cole. In 1951 Rosemary Clooney made her first Las Vegas appearance at the Thunderbird. On December 19, 1961 Joe Wells brought the first Broadway show to Las Vegas - Flower Drum Song starring Jack Soo. Invitations were located inside a fortune cookie. A year later Wells was officially listed as Executive Director of the hotel, which boasted 450 rooms. At one point Joe Wells had his face on a souvenir casino chip.



The five-eighths of a mile racetrack hosted both thoroughbreds and quarter horses. It had pari-mutuel betting and bleachers for those who wanted to watch. Photo: Nevada State Museum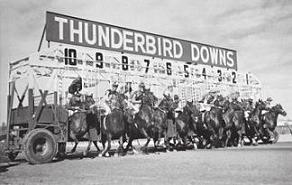 In 1963 it was announced that due to the successful presentation of Flower Drum Song the Rodgers and Hammestein Organization has given show producer Monte Proser exclusive rights to produce their shows in Las Vegas. South Pacific followed with a cast of 50.

In 1961 Thunderbird Downs opened - bringing live horse races and the gambling associated with it - to the Las Vegas Strip. The five-eighths of a mile racetrack hosted both thoroughbreds and quarter horses. It had pari-mutuel betting and bleachers for those who wanted to watch. Sam Steiger often called the races. After three years in existence the track was razed to make room for the exclusive Las Vegas Country Club.

Joe Wells died May 18, 1967.

As for Dawn, her fans raised $107k enabling her to move into a retirement village in Glendale, CA.

TWELVE BROADWAY WOMEN BRING A TIMELY TWIST TO TWELVE ANGRY MEN on Sunday, September 16, at Theatre Row in New York City when an all star cast of leading Broadway women will lend their impassioned voices to a reading of the classic play, Twelve Angry Men by Reginald Rose.

Producer Lauren Class Schneider explained: "Rose wrote the original teleplay in 1954, some 19 years before women could serve on juries in all 50 states. The female voices remind us how much change there's been and how much more change is still needed."

Tony award winner Cady Huffman will direct Tony nominee Geneva Carr – Tony award winner Kathleen Chalfant - Lynn Cohen a recipient of Richard Seff Award from Actors' Equity Association - Tony nominee Jenn Colella – Tony nominee Ariana DeBose – Ann Harada - Amber Iman - Chilina Kennedy – Caitlin Kinnunen – Jill Paice, a two time Helen Hayes Award winner - Dale Soules and Ana Villafañe.

"An all-female cast of this play, at this time, is relevant on so many levels," said Schneider, who has served as campaign staff on several presidential campaigns along with her experience as a Broadway producer. "The play also makes a powerful statement for the value of civic involvement. It's also exciting that seeing a play can motivate action".

Following the staged reading on September 16, audience members, cast, and staff will have the opportunity to update their voter registration in anticipation of the November 6 midterm elections. Information will also be given about how to increase voter registration and voter turnout.

Karen Azenberg, Pam Berlin, Sammi Cannold, Mary B. Robinson and Lynne Taylor-Corbett serve as Artistic Advisors for the reading.

THE ROYAL OPERA HOUSE IN LONDON is celebrating that - for the first time - they have sold over one million cinema tickets reaching this target in the 2017/18 Season which featured 12 productions broadcast in 51 countries across the globe. Thus, the Royal Opera House's Season achieved a new goal simultaneously as the organization celebrates 10-years of live cinema since the inaugural broadcast of Mozart's Don Giovanni in 2008.

The Royal Opera House 2018/19 Season will be broadcast in over 1,500 cinemas across the globe featuring a range of classic and contemporary repertory from The Royal Ballet and The Royal Opera. The Royal Opes House will feature six ballets opening with Mayerling broadcast live October 15, with an encore showing on October 21, 2018.

IRISH REP'S 30th ANNIVERSARY BLOCK PARTY is a free public event taking place on September 15, 2018 at 22nd Street between 6th and 7th Avenue.

On September 15, 1988, previews began for the first Irish Rep production - Sean O'Casey's The Plough and the Stars - now, 30 years later, the Irish Rep has a permanent 2-venue home in Chelsea where they present up to 11 productions in a year.

The public block party on Saturday, September 15th, is 30 years to the day from their first-ever performance! The event will feature: Public Performances - Irish Dancing Workshops (for kids & adults) - Venue Tours - Face Painting - A Public-Participation Poetry Reading (make your Off-Broadway debut!) - A Q&A with Charlotte Moore and Ciarán O'Reilly - Door prizes and other surprises.

Featured performers include Bill Irwin and Leenya Rideout from Irish Rep's upcoming season, Master of Ceremonies Paul Keating, plus music by The Bloom of Youth Céilí Band; Lúnasa Lite with Kevin Crawford, Cillian Vallely, and Patrick Doocey; Christine Tobin; The Green Fields of America with Mick Moloney, Billy McComiskey, Dana Lyn, Liz Hanley, Brenda Dolan, and Niall O'Leary.

This event is free to the public and open to all ages. Food will be available for purchase

PIERS HANDLING in September 2017 announced that after nearly 25 years as Toronto International Film Festival Director/CEO, the 2018 TIFF festival which closes September 16, would be his last. That day has now arrived.

The ski enthusiast intends to ski every day, travel, read, and write a book on the history of film festivals.

Handling will be replaced by a dual structure. One co-head is current artistic director Cameron Bailey and the other is Joana Vicente, who has also been appointed executive director.

SUNDAY, SEPTEMBER 9 is National Teddy Bear Day, National Wiener Schnitzel Day, National Hug Your Hound Day is always the Second Sunday in September. September 10th is National Swap Ideas Day and National TV Dinner Day. September 11th is National Make Your Bed Day (one should do that at least once a year) and National Hot Cross Bun Day. National Ants on a Log Day is always the Second Tuesday in September while September 12th is National Video Games Day, National Chocolate Milkshake Day and National Day of Encouragement. September 13th is National Kids Take Over The Kitchen Day, National Peanut Day and Uncle Sam Day. September 14th is National Virginia Day. National Live Creative Day. National Cream Filled Donut Day. National Eat a Hoagie Day. September 15th is National CleanUp Day, National Cheese Toast Day, National Linguine Day, National Felt Hat Day, National Double Cheeseburger Day and National Creme de Menthe Day.





OTHER PEOPLE'S MONEY


PARTY PLANNERS PRAY FOR THIS TYPE OF CLIENTELE first Aretha Franklin threw herself an over the top - and expensive - going away party. Looking at it from the opposite spectrum of a life beginning was the conservative estimate of a $25 million Las Vegas wedding last Saturday, September 1, 2018, uniting Kelley Fertitta and Tyler Nemiro at Red Rock Resort Convention Center.

The bride's family isn't losing sleep worrying about paying the bills. The bride is a daughter of Station Casinos Inc. CEO billionaire Frank Fertitta III and niece of his brother and company co-owner Lorenzo Fertitta. Her groom Tyler Chad Nemiro is a Senior Account Executive for West Coast Enterprise Sales at Shopify Plus.

The bride and groom registered at Bloomingdales which seems to have everything and Gearys which specializes in luxury home decor.

Bloomingdale's selections include Lenox china in the Radiance pattern. in the Winter color. Silverware selected is Vera Wang Polished Gold and kitchen necessities such as OXO 15-Piece Everyday Kitchen Tool Set. Breville Oracle Touch Espresso Machine, color silver was purchased for the couple, setting the gifter back $2,499.99 and was on order and expected to be shipped within 16 business days. There was also a lot of Waterford, Orrefors, and Baccarat. Not everything was for the well heeled. Kikkerland Rainbow Bag Clips, Set of 8, assorted colored was priced at $7.50.

Gearys list includes Hermes silver-plated eating utensils in the Attelage pattern and Robbe & Berking utensils in Sphinx gold. There is also a long list from Christofle. Lalique wish list items include a $12,000 Fontana Bowl by Zaha Hadid, a $18,000 Lalique Geo Vase by Mario Bota and a $13,500 Lalique Manifesto Clear Vase by Zaha Hadid. Not everything is in that price range. Kim Seybert flux gold napkin rings are $22 each. Sferra Bros. Festval Black 20x20 napkins are only $13.00 each.

As for the rehearsal and wedding: John Mayer performed at the rehearsal dinner on Friday. The pre-ceremony cocktail party had the 400-500 guests serenaded by a 20-piece string section

Bruno Mars delivered an hour set at the reception which also included entertainment by Seal and DJ Marshmello. The lavender, purple and white floral display was created by Los Angeles based Mark's Garden and designed chiefly by Mindy Weiss. The 20 to 30 foot tall cake was created by sugar artist Ana Parzych of Ana Parzych Cakes in Greenwich, Connecticut.

BLOOMBERG PHILANTHROPIES has announced 45 Metro Atlanta Art Organizations for AIM Training Program.

Piloted in New York City in 2011 – then called the Arts Advancement Initiative – and launched nationally in Boston, Chicago, Dallas, Detroit, Los Angeles, and San Francisco in 2015. The invitation-only program seeks to strengthen the organizational capacity and programming of small and midsize cultural organizations within seven U.S. cities: Atlanta, Austin, Baltimore, Denver, New Orleans, Pittsburgh and Washington, D.C. More than 200 cultural organizations have been selected to participate.

This invitation-only grant program provides two years of unrestricted general operating support to a wide range of organizations, including theater, visual arts, music, film, literature, and dance.

Bloomberg Philanthropies has now announced that 45 cultural organizations in Atlanta have been selected to participate in the Arts Innovation and Management (AIM) program. Through the $43 million multi-year initiative, Bloomberg Philanthropies will provide unrestricted general operating support as well as arts management training in areas that include fundraising, strategic planning, marketing and board development.

"The arts inspire people, provide jobs, and strengthen communities," said Michael R. Bloomberg, founder of Bloomberg Philanthropies. "This program is aimed at helping some of the country's most exciting cultural organizations reach new audiences and expand their impact." The AIM program is part of Mike Bloomberg's American Cities Initiative, an effort to help cities across the United States generate innovation. "Our Administration was proud to add a million dollars to support the arts in our 2019 budget," said Atlanta Mayor Keisha Lance Bottoms. "But investing in the arts also makes good business sense. It unleashes the creative synergies that bring people together to solve problems and advance innovation. That's also the goal of our One Atlanta vision: to take a diverse palette of cultures and communities and blend them all into a tapestry of success for everyone. We thank Bloomberg Philanthropies for sharing that vision."

The unique program focuses on multiple organizations in each urban area to encourage and support the healthy creative infrastructure of cities. AIM targets arts non-profits because of the vital role that they play in building communities, driving local economies and supporting artists. Since 2011, AIM has helped more than 500 small and midsized organizations in all creative disciplines, including theater, visual arts, music, film, literature and dance. Participating organizations reported significant improvements in board development, fundraising and overall income over the two-year program. This new round of funding increases Bloomberg Philanthropies' support for this initiative to $108 million since 2011.

"Atlanta has a booming creative sector. The city is home to more than 500 cultural organizations, many with a national or international profile and within that, a very robust small and mid-size cohort. We are excited to see what we can do to enhance that excellence," said Kate D. Levin, Head of Bloomberg Philanthropies Arts Program.

All organizations invited to participate in the 2018 expansion of the AIM program are nonprofits that have been in existence for at least two years. Organizations will be required to secure 20% of their AIM grant in matching dollars; reach 100% board participation in fundraising; and maintain up-to-date information in DataArts, an online management tool that assists arts organizations across the country in collecting, learning from, and using data effectively. The grants will be unrestricted to allow recipients to utilize the funds to address their greatest needs.



E-Book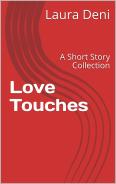 Soft back Book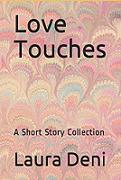 EIGHT TIME GRAMMY WINNER DOLLY PARTON

Dolly Parton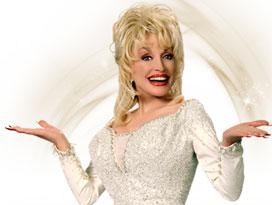 will be honored at the 2019 MusiCares Person of the Year tribute on Friday, February 8, 2019, it was announced today by Neil Portnow, President/CEO of MusiCares and the Recording Academy.

Proceeds from the 29th annual benefit gala will provide essential support for MusiCares, a charity founded by the Recording Academy that ensures music people have a place to turn in times of financial, medical, and personal need. The tribute will be held at the Los Angeles Convention Center two nights prior to the 61st Annual Grammy Awards.

Parton will be the first artist from the Nashville music community to be honored by MusiCares. She is being recognized as the 2019 MusiCares Person of the Year for her considerable creative accomplishments and her longtime support of a number of causes through her Dollywood Foundation, including the Imagination Library, which, since 1996, has provided more than 100 million books to children from birth to 5 years of age in the United States, Canada, Australia, and the U.K.

SIMON GODWIN has been appointed as the next Artistic Director of the Shakespeare Theatre company in Washington, DC. Simon will succeed Michael Kahn, who has been at the helm of STC since 1986.

Simon is currently the Associate Director at the Royal National Theatre and has previously served as Associate Director of London's Royal Court Theatre and Associate Director at the Bristol Old Vic in the United Kingdom.

"I'm delighted that Simon has accepted the role of Artistic Director," said Chris Jennings, STC Executive Director. "He'll bring a fresh energy and vibrancy to STC. Simon has an incredible affinity for making classical work that speaks to today's audiences. I think we are lucky to have a person of such talents coming to work in D.C."

Simon's dedication to directing inventive classical theatre in both the United Kingdom and the United States has not only attracted impeccably talented and diverse actors and fellow artists as collaborators, it has also earned him a reputation for making bold directorial choices that illuminate classic texts and resonate with audiences.

2018-19 VINEYARD THEATRE PAULA VOGEL PLAYWRITING AWARD will be presented to Jeremy O. Harris at The Vineyard's Emerging Artists Luncheon on Friday, October 12, 2018 at the National Arts Club, New York City.

Paula Vogel will speak at award presentation.

Jeremy O. Harris is the 11th recipient of Vineyard Theatre's Paula Vogel Playwriting Award, named in honor of playwright and teacher Paula Vogel, whose plays Indecent; How I Learned To Drive and The Long Christmas Ride Home premiered at The Vineyard. The residency-based award is given each year to an emerging writer of exceptional promise, and comes with a cash prize and artistic development support. Previous recipients of the award include Antoinette Nwandu, Kate Tarker, Boo Killebrew, Clare Barron, Christopher Chen, Erika Sheffer, Branden Jacobs-Jenkins, Kara Lee Corthron, Rajiv Joseph, and Tarell Alvin McCraney.

Jeremy O. Harris is a theatre artist residing in New Haven, CT, by way of Los Angeles, CA. He is currently in his third year at the Yale School of Drama. His play Daddy will have its world-premiere in the winter of 2019 as part of the Vineyard's 2018-19 season in a co-production with The New Group.

THEATRICUM BOTANICUM has announced the recipient of the 8th annual "Izzy" award for new plays. The winning play, The Orange Garden by Joanna Garner, was presented during last year's Summer Play readings. The Izzy is named for Theatricum's first dramaturg, Israel Baran, who passed away in 2007. To honor Israel's keen mind, sharp tongue, and ear for language (despite the fact that he was frustratingly deaf), the Izzy was established to recognize the Seedlings play that "speaks to us the loudest."

The Orange Garden centers on a young Peace Corps volunteer who, in 1972, travels to Iran and finds himself caught up in a cultural whirlwind of danger and forbidden passion. Upon returning to America, he becomes lost between two very different worlds.

Joanna Garner is a playwright and musician based in Santa Fe, NM, where she is the director of narrative for Meow Wolf. Her work has been developed nationally and internationally, including at the Banff Playwrights Colony, Kitchen Dog Theater, Great Plains Theatre Conference, Annex Theatre, Live Girls! Theater and with Austin's acclaimed Rude Mechs. She is currently under commission by Seattle Repertory Theatre. The Orange Garden was a winner of the 2016 Keene Prize for Literature and included on the 2016 Kilroys List.



KINKY BOOTS multiple award-winning musical based on the 2005 British film of the same title with a book by Tony Award-winner Harvey Fierstein and a featuring music and lyrics by Tony winner Cyndi Lauper.

Directed and choreographed by Tony winner Jerry Mitchell.

Kinky Boots tells the uplifting and heartwarming tale of Charlie Price, a young man reluctantly taking over his family's struggling shoe factory and looking for a fresh idea. Charlie meets and finds inspiration in an unlikely but spectacular drag queen named Lola who helps the young man embark on a mission to create women's shoes for men - discovering that it takes a good friend to make a great pair.

Starring Lance Bordelon as Charlie Price and Jos N. Banks as Lola.

The final stop of its inaugural China tour has performances at the Tiangiao Performing Arts Center in Beijing, China until September 16.

MAKE BELIEVE by Bess Wohl.

Directed by Jackson Gay.

"Bess Wohl's uncanny, gently funny and touching play, set in the 1980's, follows four young siblings as their childhood is upended by the mysterious problems of the adults in their lives and tracks how moments from our childhood resonate with us forever."

Featuring Megan Byrne, Chris Ghaffari, Brad Heberlee, Roman Malenda, Alexa Skye Swinton, RJ Vercellone, Molly Ward, and Sloane Wolfe.

The creatives are: Scenic Designer Antje Ellermann - Costume Designer Jonghyun Georgia Lee - Lighting Designer Paul Whitaker -Sound Designer Broken Chord Collective - Dramaturg Elizabeth Williamson - Casting Director Laura Stanczyk - Casting Production Stage Manager Rob Chikar - Assistant Stage Manager Kelly Hardy - Production Assistant Nicki Berger - Supporting Production Assistant Rachel Canowitz.

Performances through September 30, 2018 at Hartford Stages in Hartford, CT.

THE NAP written by Olivier Award nominee Richard Bean, the author of the award-winning Broadway comedy One Man, Two Guvnors.

Directed by Tony Award winner Daniel Sullivan.

The cast features Alexandra Billings, Tony Award nominee John Ellison Conlee, two-time Tony Award nominee Johanna Day, four-time and current 2018 United States National Snooker Champion Ahmed Aly Elsayed, Ethan Hova, Heather Lind, Max Gordon Moore, Bhavesh Patel, Thomas Jay Ryan, and Ben Schnetzer.

The creative team includes David Rockwell (scenic design), Kaye Voyce (costume design), Justin Townsend (lighting design), Lindsay Jones (sound design), Anne Ford-Coates (hair and make-up design), Ben Furey (dialect coach), and Thomas Schall (fight director).

The Nap is currently in previews at the Samuel J. Friedman Theatre in New York City.


WHO'S WHERE




ED SHEERAN in the spotlight September 15 at Gillette Stadium in Foxboro, MA.

U2 return to the AccorHotels Arena in Paris for another two night stand beginning Wednesday, September 12.

CHRIS BOTTI the Grammy Award winning jazz trumpeter makes his return to Atlanta Symphony Hall for a performance with the Atlanta Symphony Orchestra on Friday, September 14.

LARRY GATLIN AND THE GATLIN BROTHERS star at the Ryman Auditorium in Nashville on Thursday, September 13. On Thursday they are part of the Opry at the Ryman.

THE MOODY BLUES bring their Days of Future Passed 50th Anniversary Tour to the Wynn Las Vegas September 19 – October 6.

LINDA EDER performs September 12-14 at Feinstein's/54 Below in New York City.


FINAL OVATION


CAROLE SHELLEY a Tony Award winner for her role as the original Madame Morrible in The Elephant Man died from cancer August 31, 2018 at her home in New York City. She was 79.

Shelley was born in London, where she began her career in British films before coming to America.

She made her Broadway debut as Gwendolyn Pigeon in the original Broadway cast of The Odd Couple in 1965, a role she would reprise in both the feature film and TV series adaptations of the Neil Simon play. Shelley shares the distinction of being one of only two actors (along with Monica Evans (who in real life would serve as Shelley's maid of honor), who co-starred as her sister Cecily) to appear in all three major adaptations of The Odd Couple as the same characters.

Shelley earned her first Tony nomination in 1975 for her performance in Alan Ayckbourn's Absurd Person Singular.

In 2003, Shelley created the role of Madame Morrible, Elphaba's mentor and later chief adversary in the original company of Wicked. She returned to the role for five months beginning in August 2007, shortly before opening Billy Elliot The Musical on Broadway as Grandma in 2008. It was for this role that she would receive her fourth and final Tony Award nomination, for Best Featured Actress in a Musical.

Her final Broadway performance was in A Gentleman's Guide to Love and Murder. She replaced Jane Carr as Miss Shingle.

She was married to Albert G. Woods from 1967 until his death in 1971.

BURT REYNOLDS the Oscar nominated film star died of a heart attack on Thursday, September 6, 2018 in a hospital in Florida. He was 82.

The charismatic Reynolds was best known as an action star, often preferring to do his own stunts, but balanced his resume with romantic, comedic and dramatic parts, too, earning his lone Oscar nomination in 1998 for Boogie Nights. In 1972 he also was the first male centerfold in Cosmopolitan posing in a reclining position naked on a bearskin rug.

The Michigan native was the top-grossing movie star in Hollywood for each year from 1978 to 1982. Before becoming a major film star he was a television regular, appearing in Riverboat; Hawk; Dan August, and on the popular series Gunsmoke in the early '60s for 50 episodes as Quint Asper, the Dodge City blacksmith.

Before either television or movies he was on the stage. Joanne Woodward helped him find an agent, and was cast in Tea and Sympathy at the Neighborhood Playhouse in New York City. After his Broadway debut Look, We've Come Through, he received favorable reviews for his performance and went on tour with the cast, driving the bus and appearing on stage. After the tour, Reynolds returned to New York and enrolled in acting classes, along with Frank Gifford, Carol Lawrence, Red Buttons and Jan Murray. He was cast in a revival of Mister Roberts, in which Charlton Heston played the starring role. After the play closed, the director, John Forsythe, arranged a film audition with Joshua Logan for Reynolds.

Reynolds was married to English actress Judy Carne from 1963 to 1965. He had a five year relationship with Sally Field which he later described her as the love of his life and "the one that got away." "Even now, it's hard on me. I don't know why I was so stupid. Men are like that, you know," he told Vanity Fair in 2015. "You find the perfect person, and then you do everything you can to screw it up." Later he would enjoy a long term relationship with Dinah Shore before marrying WKRP in Cincinnati star Loni Anderson in 1988. They adopted a son, Quinton, but the marriage ended in 1993.

BETH KRAKOWER respected, veteran publicist who was the head of the Krakower PR Group died on September 7, 2018 at St. John's Hospital in Santa Monica from breast cancer. She was 46.

Her professional associates who announced her death wrote: "Beth was an innovator with a brilliant mind for marketing and business, and an unrivaled passion for music and helping music creators. She built the Krakower Group to serve composers, music supervisors, record labels and music festivals around the world. Today, the global music community, as well as her family and many friends and colleagues mourn her loss. Beth was generous, kind, and fearless in the pursuit of publicity and recognition for clients. Her wit, kindness and compassion were some of her most enduring traits, as any who knew her will attest. As a boss, mentor, and friend, she was second to none."

On a regular basis she communicated with Broadway To Vegas. She was intelligent, knowledgeable, diligent and easy to work with.

In 1998 she formed CineMedia Promotions, which specialized in publicity, radio and web promotions for soundtracks, crossover artists and cast-album recordings. In 2015 she founded The Krakower Group, which strategized public relations efforts for composers, ran award-season campaigns, coordinated events and oversaw social-media marketing for film, TV and game soundtracks as well as musical-theater recordings.

She is survived by her parents, Barbara and Michael Krakower of Boca Raton, FL; a sister, Stacy Bradley of Cornelius, N.C.; and a nephew.


















Next Column: September 16, 2018
Copyright: September 9, 2018 All Rights Reserved. Reviews, Interviews, Commentary, Photographs or Graphics from any Broadway To Vegas (TM) columns may not be published, broadcast, rewritten, utilized as leads, or used in any manner without permission, compensation and/or credit.
Link to Main Page
---
Laura Deni



For the snail mail address, please E-mail your request.
CLICK HERE FOR COMMENT SECTION