! >
Broadway To Vegas
  
  REVIEWS INTERVIEWS COMMENTARY NEWS

| | |
| --- | --- |
| | |
SAN FRANCISCO EXODUS OF 1858 REMEMBERED IN DANCE AND DISCUSSION - -AUDITIONS FOR MATILDA - - ALSERKAL AVENUE IN DUBAI HAS SIGNIFICANT OPENING - - JAMES BOND OO7 MOVIE SKYFALL TO BE ROYAL PREMIERE - - GENTLEMAN PREFER BLONDES CD REVIEW - - EVITA PERON PASSION AND ACTION EXHIBIT - - ELVIS PRESLEY'S BIBLE AND DIRTY UNDERWEAR - - MEGAN HILTY AT PACIFIC NORTHWEST GALA - - DONATE . . . Scroll Down


Copyright: September 9, 2012
By: Laura Deni
CLICK HERE FOR COMMENT SECTION

SAN FRANCISCO TURNS WHITE AND RICH: THE EXODUS OF 1858 REMEMBERED IN DANCE AND DISCUSSION

Recently the San Francisco Board of Supervisors held a meeting to discuss why the City By The Bay was turning into a place for rich, old white folk.

People of color with children are being financially bled to the point where they are packing up what few turnips they have left and moving down the road.

Just 13.4 percent of San Francisco's 805,235 residents are younger than 18, the smallest percentage of any major city in the country. By contrast, San Jose's percentage of children is 24.8 percent, Oakland's is 21.3 percent, Boston's is 16.8 percent and Seattle's is 15.4 percent, according to Brian Cheu, director of community development for the Mayor's Office of Housing. Even Manhattan is composed of roughly 15 percent children, according to what Dan Kelly, director of planning for San Francisco's Human Services Agency told the committee.

In 1970, children made up 22 percent of San Francisco. In 1960, they constituted 25 percent.

This isn't the first time minorities have been driven out of the city where Tony Bennett left his heart.

The San Francisco Exodus of 1858 refers to a time when Americans fled discrimination and the threat of slavery for the safety of a Canadian exile.

Choreographer Joanna Haigood, who is known for her unique and powerful site-specific works, and her Zaccho Dance Theatre are marking the iconic event with free public performances of her powerful work Sailing Away. Performances will be given in three continuous cycles, September 13, 14, 15, and 16 at Market Street and Powell.

Market Street will provide the backdrop as performers interpret historical narratives through a series of vignettes and activities incorporating sites and monuments located between Powell and Battery streets. Important city monuments in the piece include: Mechanics Monument and Admission Day Monument.


Gov. Peter Burnett pushed for the exclusion of Blacks from California, raising the ire of pro-slavery supporters who wanted to import the Southern slave system to the West Coast. His proposals were defeated in the Legislature. Similarly, Burnett also pushed for heavy taxation on foreign immigrants. An 1850 Foreign Miners Tax Act, signed into law by Burnett, required every miner of non-American origin to pay US$20.
In the mid 19th century, San Francisco's main thoroughfare, Market Street, was home to a burgeoning black middle class. However, Governor Peter Hardeman Burnett, California's first governor (1849-51), pushed for the exclusion of free Negroes from the entire state. Although a black exclusion bill never passed in California, it reflected strong public opinion within the state, which eventually led to the passage of other discriminatory bills against blacks as well as Chinese, Mexicans and Native Americans.These bills restricted education, homesteading, voting, intermarriage and the right of testimony, which barred blacks from testifying against whites on their own behalf in court.

By 1858, because of increasing discrimination, some 800 African Americans sailed for British Columbia aboard the steamer Commodore to escape growing hostility.

While some may know the names of people, such as early entrepreneural participants in the Underground Railroad and friends of Frederick Douglas, they may not have heard of figures like Grafton Tyler Brown, Archie Lee or Peter Lester.

Produced and presented in partnership with the California Historical Society, Sailing Away features eight such prominent African Americans who lived and worked near Market Street during the mid-nineteenth century and evokes their participation in the 1858 exodus.



Joanna Haigood has been awarded fellowships from the National Endowment for the Arts, the Wallace A. Gerbode Foundation, the John Simon Guggenheim Memorial Foundation, the James M. Irvine Foundation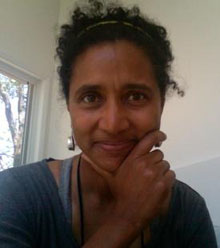 During each performance and event, newspapers containing historical information that is referenced in the work (maps, biographies and significant events) will be distributed to the public. Through character interactions, audience members will get a feel for the 19th-century commercial life on the city's most important thoroughfare.

"While creating this work, it was important to acknowledge the invisibility and loss of African American history and the current out-migration," notes Haigood. "Since 1858, there have been two notable waves of black 'out migration.' The first occurred during the redevelopment of the Fillmore district in the 1950s and '60s. The second is currently underway."

The African American population in San Francisco has declined by 40.8 percent since 1990. Some stated causes of this new out migration are the lack of adequate housing, discouraging achievement gaps in education, and the disproportionate incidents of violence in the changing, de-integrating neighborhoods. The study implies that African Americans live in an environment that habitually dismisses palpable challenges to full participation in the health and commerce of San Francisco.

Performances coincide with California Historical Society and Bayview Opera House public forums that mark San Francisco Exodus.



Constructed in 1888, the Bayview Opera House Ruth Williams Memorial Theatre (known affectionately as "the Opera House" or the "BVOH") is located in San Francisco's most ethnically diverse community. The Opera House is San Francisco's oldest theater and a registered historical landmark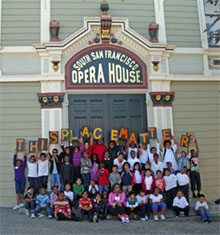 The pubic forums will include:

School Assembly with performance at Bayview Opera House Tuesday, September 11. The artists from Sailing Away will perform excerpts, joined by a performance portraying 19th Century civil rights activist, Mary Ellen Pleasant.

Panel Discussion at California Historical Society San Francisco. Thursday, September 13 followed by a post event reception.

The California Historical Society and Museum of the African Diaspora will co-host a panel discussion with scholars, historians, and local community leaders to discuss the past and current timeline of African American out-migration from San Francisco.

The panel discussion and performances are free and open to the public on a first-come, first serve basis. Meet the director, Joanna Haigood after the panel discussion. Light refreshments will be served, hosted by Zaccho Dance Theatre's Board of Directors and the California Historical Society.

The events are in collaboration with artists: Wayne Campbell (Scenic Designer), Kim Euell (Writer), Callie Floor (Costume Designer), Bibene Byb Chanel, Antoine Hunter, Robert Henry Johnson, Jetta Martin, Shakiri, Raissa Simpson, Amara Tabor Smith, Travis Santell Rowland, and Matthew Wickett.





Broadway To Vegas is supported through advertising and donations. Priority consideration is given to interview suggestions, news, press releases, etc from paid supporters. However, no paid supporters control, alter, edit, or in any way manipulate the content of this site. Your donation is appreciated. We accept PAYPAL. Thank you for your interest.



ART AND ABOUT


EVITA: PASSION AND ACTION

Black and white ball gown by Argentinean designer Paula Naletoff: Source:Museo Evita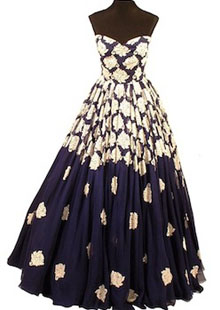 a special exhibition of Evita Peron's dresses, shoes and other personal items, along with art and other material celebrating her and her work can be seen at New York's Consulate General of Argentina in this month-long exhibition. The works are on loan from the Museo Evita in Buenos Aires. The exhibit happens to coincide with New York's Fashion Week

Some 50 works include: 18 paintings and 18 photographs of Eva showing her in her official duties, clothing including ball gowns, suits and dresses. There is no other way to see this rare collection without traveling to Argentina.

Both an icon for Argentineans, and a lightning rod Eva's supporters point to her efforts to help create a welfare safety net for seniors, single mothers and underprivileged children. She fought for women's suffrage and social security for the workers.

Eva Perón championed women's rights, the rights of workers and the humble. Through her social justice work and foundation, she saved the future of thousands of children and created safety nets for seniors. Her mission and the debate surrounding it are both timely and timeless.

Commemorating the 60th anniversary of the death of Eva Peron and the 10th anniversary of the founding of Museo Evita in Buenos Aires, this marks the first time an exhibit from the museum has come to New York. Eva's great-niece, Maria Cristina Alvarez Rodriguez, honorary president of the Evita Perón Historical Research Foundation, founded the museum.

The museum is part of the Instituto Nacional de Investigaciones Historicas Eva Perón, which researches her role in history by archiving documents, recording oral history and publishing investigative studies.

The building that is now the Museo Evita was declared a National Historical Monument in 1999.

Museo Evita once housed the shelter for women and children that were helped by Eva, and was used as a transitional home for women looking for employment and housing.

The museum's collection contains paintings and photographs, shoes, clothing, jewelry and objects, historical documents and other memorabilia, many loaned by the Álvarez Rodríguez family. The items on display in New York were selected from the main collection by Museo Evita curator, Gabriel Miremont, who is a prominent expert on the life and contributions of Eva Perón.

Evita: Passion and Action is organized by Miremont and is sponsored by the Ministry of Tourism, the Consulate General of Argentina in New York and the Argentina National Institute of Tourism Promotion.

Free admission to the exhibition which officially opened September 7 and is on display through September 28, 2012.

The exhibit is only 10 blocks from the Broadway revival of the musical Evita at the Marquis Theatre.

BROADWAY BEHIND THE CURTAIN Conversations on Photography and Broadway with performer Alan Cumming, photographer Rivka S. Katvan and Tom Viola author and Executive Director of BC/EFA (Broadway Cares/Equity Fights AIDS). A conversation about fine-art photography, Broadway theater, and Broadway Cares/Equity Fights AIDS's fundraising work for critically needed services for people living with HIV/AIDS and their families nationwide.

Broadway Behind the Curtain is a photography exhibition by Rivka S. Katvan. Her candid fine art portraits of Broadway luminaries are on display at her residency on two floors of the SoHo Photo Gallery in TriBeCa where Katvan is a guest artist. The exhibit is co-presented by Gallery 138 and Soho Photo Gallery.

The conversation will be moderated by Randy Gener, New York editor/writer.Wednesday, September 12, at Soho Photo Gallery in NYC.

THE WILLIAM S. PALEY COLLECTION: A TASTE FOR MODERNISM

Left: Paul Cézanne (French, 1839–1906), Milk Can and Apples, 1879–80. Oil on canvas, 19 3/4 x 24 inches. SPC6.1990. Right: Paul Gauguin (French, 1848–1903), Seed of the Areoi, 1892. Oil on burlap, 36 1/4 x 28 3/8 inches
Matisse, Picasso, Degas, Cézanne, Gauguin, and Toulouse-Lautrec are now among the best-loved artists of the modernist period, but few Americans were interested in these avant-garde masters when CBS titan William S. Paley began collecting their art in the 1930s.

A selection of major works from the William S. Paley Collection at the Museum of Modern Art in New York will be featured in an exhibition opening on September 15th at the de Young Museum in San Francisco.

A pioneering figure in the modern entertainment, communication and news industries, Mr. Paley (1901–1990) was a founder of the Columbia Broadcasting System (CBS), and a dedicated philanthropist and patron of the arts.

The work selected for the exhibition focuses on the extraordinary French School and School of Paris late 19th and early 20th century artists who, like Paley, helped redefine modernism.

Paley's innovations in radio programming and advertising, his balanced commitment to entertainment and news dissemination, and his acute awareness of popular trends revolutionized broadcasting's business model, and set new standards in broadcast journalism. Paley's professional interest in emerging technology and new media undoubtedly encouraged his personal interest in modernist art.

Despite his professional success and stature, as a son of Ukrainian Jewish immigrants, Paley was not spared the religious discrimination encountered by many Americans of his generation. While his power as a media titan opened many doors, others remained closed, including those of several prestigious clubs that denied him membership. Paley's art patronage, showcased during parties held in his palatial twenty-room apartment on Fifth Avenue, projected an aura of cultural sophistication comparable to that cultivated by New York's social elite.

As a master of emerging media in his own era, Paley was keenly aware that generous gifts of art to The Museum of Modern Art would help to augment both his public image and his stature as a significant philanthropist. He was one among the many Jewish collectors and donors who helped to found or shape some of America's major museums, including the de Young Museum and the Legion of Honor Museum in San Francisco.

Paley's distinguished collection was initially very much a part of his private world, and is often intimate both in scale and in quality. Many of the paintings, sculptures, and drawings provide an individual, contemplative experience with the art. The collection commenced during a trip to Europe in 1933, when Paley acquired his first purchase: Paul Cezanne's precious Self-Portrait in a Straw Hat(1875—1876), directly from the artist's son. Shortly thereafter, he acquired the artist's L'Estaque (1879—1883).

The Paley Collection, which includes paintings, sculpture and drawings, ranges in date from the late 19th century through the early 1970s. Particularly strong in French Post-Impressionism and Modernism, the collection includes multiple works by Paul Cezanne, Henri Matisse and Pablo Picasso, as well as significant works by Edgar Degas, Henri Toulouse-Lautrec, Paul Gauguin, Andre Derain, Georges Rouault and artists of the Nabis School such as Pierre Bonnard and Edouard Vuillard.

Among the works that will be exhibited at the de Young are Gauguin's The Seed of the Areoi (1892), an important female nude from the artist's first trip to Tahiti; Cezanne's Milk Can and Apples (1879-80); Degas' exquisite pastel Two Dancers (1905); Derain's dynamic Fauve painting Bridge over the Riou (1906); Picasso's celebrated Boy Leading a Horse (1905-06); Matisse's masterpiece Woman with a Veil (1927) and Francis Bacon's Study for Three Heads (1962).

The William S. Paley Collection: A Taste for Modernism was organized by The Museum of Modern Art, New York, with which Paley was affiliated beginning in 1937. Serving as trustee, chairman of the Painting and Sculpture Committee, president of the Museum, and chairman of the Board, Paley was chairman emeritus from 1985 until his death in October, 1990.

On display to December 30, 2012.

IMAGINE GALLERY in Beijing, China hosts a September 9, welcoming reception held for the Guillaume Janot Solo Photography Exhibition.

Guillaume Janot's photographic practice is mainly related to travel and movement and his work oscillates between document and fiction. In his photographic project Ecostream, begun in 2006; he explores constructed environments, and displaced landscapes. From Disneyland to the Sydney Botanical Gardens, from Beijing parks to the Zoo de Vincennes, the world of images that make up this corpus is that of delocalized and fabricated spaces with a strong artificial dimension, whose use is essentially dedicated to leisure.

The exhibit is on display to November 11, 2012.

Guillaume Janot is a French artist. Born in 1966, he graduated from Ecole des Beaux-arts de Nancy in 1992. He currently teaches at the Ecole des Beaux-arts de Lyon, where he heads the photography department.

ALSERKAL AVENUE IN DUBAI UAE

Alserkal Avenue is the Arts District situated in the industrial area of Dubai, currently housing over 20 art galleries and creatives within one block radius. Photo: Alserkal Avenue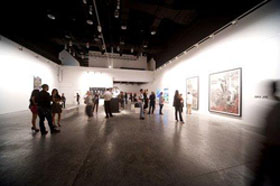 is an arts district located within the industrial area of Dubai housing 20 art galleries, the region's first private art museum and the UAE's first design gallery. The complex has recently added music to this creative mix by welcoming The Fridge, the region's leading independent artist and music management company.

Alserkal Avenue, will kick off the season on Monday, September 10, with the opening of several new shows, the launch of a new series of talks on design, and preview performances of dance and music shows to be staged later this season.

The program will begin at La Galerie Nationale with a discussion with well-known Italian architect and designer Piero Alessandrini. This is the first in a series of monthly talks, titled Design Stories, organized by Design Days Dubai, the region's first design fair. The event coincides with the opening at the gallery of a joint exhibition of furniture by the 86-year-old Alessandrini and contemporary designer Arnaud Rivieren. The show, titled Art Generation, will offer visitors a chance to compare the ideas, inspirations and artistic language of two designers who belong to different eras, while highlighting the fact that the beauty and legacy of good design is timeless.

The discussion with Alessandrini will be moderated by art writer Sandra Lane, and Guillaume Cuiry, director of La Galerie Nationale. Alessandrini's daughter Chiara Alessandrini will also take part.

The Fridge will celebrate its move to Alserkal Avenue with a variety of live performances. Two performances will provide a sneak peek of theie upcoming show, Kalubela, which will be a vocal and aerial extravaganza in an exploration of the follies, the heartaches, the dilemmas and the glories of love, and which "will bring together Western stage sophistication with Arabian finesse and mystique."

Some of the vocalists, dancers and aerialists who will perform in Kalubela, before it opens at The First Group Theatre next month.

International hip hop star The Narcicyst will also present the inaugural musical performance on the new stage.

New shows will open in all the art galleries in Alserkal Avenue on Monday. Lawrie Shabibi announced the inauguration of Project Space, dedicated to promoting upcoming artists, which will open with an exhibition by Afghan-American artist Gazelle Samizay. In her first solo show, titled "im/pure", Samizay will present a series of photographs and video works exploring the notion of the passage of time, the human desire for release from the burden of grief and past experiences, and the impossibility of a true catharsis.


THE MUSIC GOES ROUND AND ROUND


GENTLEMEN PREFER BLONDES with music composed by the legendary Jule Styne and Leo Robin.

The score has always been delightfully tuneful, zippy and bright with some of the numbers turning into classics - you know - A Little Girl from Little Rock, Bye Bye Baby, and of course, the ditty which should be every woman's anthem - made famous by Marilyn Monroe - Diamonds Are a Girl's Best Friend.

Masterworks Broadway has release the 27-track Encores! concert cast recording of Gentlemen Prefer Blondes, featuring the 1949 Broadway score, from the stage musical based on the novel. This CD falls into the Must Own category.

A major selling point is that this CD stars the red hot Sony recording artist and star of NBC's hit series Smash, Megan Hilty as Lorelei Lee. The cast also includes Tony nominee Rachel York, as Dorothy, Clark Thorell as Gus, Aaron Lazar as Henry along with Simon Jones, Stephen R. Buntrock, Phillip Attmore and Jared Grimes.

The recent critically acclaimed Encores! production ran from May 9 to May 13, 2012 at New York's City Center and fortunately was captured.

There is absolutely nothing to criticize about this CD. Own it. Enjoy it.

Music director and conductor Rob Berman. Music Coordinator Seymour Red Press. Associate Music Director /Choral Preparation: Joel Fram. Assistant Music Director/Music Preparations: Josh Clayton. Additional Copying: Don Oliver. Recorded and mixed by Isaiah Abolin. Edited by David Lai. Assistant engineers: Gloria Kaba, Brett Mayer, and Fred Sladkey. Recorded by MSR Studios, New York City, May 22-23, 2012 and June 13, 2012. Mastered by Mark Wilder, Battery Studios, NYC.

Additional vocal overdub engineered by Graham Archer at Sarm Studios, West London.

Orchestra: Violins: Suzanne Ornstein (concertmistress), Belinda Whitney, Mineko Yajima, Maura Giannini, Christoph Franzgrote, Kristina Musser, Lisa Matrcardi, Eric DeGioia, Shin Won Kin, James Tsao. Violas: David Blinn, Crystal Garnerm Richard Brice. Cellos: Roger Shell, Deborah Assael. Bass: John Beal. Guitar: Jay Berliner. Woodwinds: Steven Kenyon, David Young, Ronald Jannelli, David Weiss, John Winder.French Horn: Russ Rizner. Trumpets: Donald Downs, Glenn Drewes, Ken Rampton. Trombones: Bruce Bonvissuto, Randy Andos. Piano: Nicholas Archer. Drums/Percussion: Billy Miller.


SWEET CHARITY


PACIFIC NORTHWEST GALA

Megan Hilty to be honored. Photo: Taken at Ambassador Theatre NYC by Astrid Stawiarz/Getty Images North America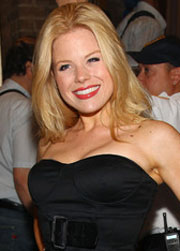 with Gala Co-chairs Jeff Coop and Bret Tiderman takes place Saturday, September 15th at the Sheraton Seattle Hotel in Seattle, Washington.

Nearly 1,000 of the area's most influential citizens will gather at this event to celebrate the strides HRC has made toward achieving equality for our community this past year, while preparing for the work ahead in the year to come.

Special Guest is Megan Hilty, a Bellevue native who rose to fame on Broadway in leading roles of Wicked and 9 to 5: The Musical. After appearances on several TV shows, including Desperate Housewives and Ugly Betty, she was given a lead role as Ivy Lynn in NBC's hit show Smash. She is currently working on projects for Disney, shooting the 2nd Season of Smash, recording her first solo album and the Broadway Masterworks CD Gentlemen Prefer Blondes in which she stars, was released last week. (See Broadway To Vegas CD review in this column).

An outspoken ally and advocate for LGBT equality, Megan has taken part in several benefit concerts including Defying Inequality, A Concert for the AIDS Walk California and The True Colors Cabaret. She performed the Cool Yule Christmas show with the Seattle Men's Chorus in 2011 and made national news for being the highest bidder at the GLAAD Awards in NYC this spring.

During the Gala the group's Visibility Award will be presented to Dustin Lance Black a screenwriter, producer and director, having won the Academy Award and Writers Guild of America Award for Best Original Screenplay for MILK. Dustin is also a fierce activist for the LGBT community. A founding board member of the American Foundation for Equal Rights (AFER). Dustin also serves on the Board of the Trevor Project, an LGBTQ teen suicide hotline providing crisis intervention and suicide prevention services for LGBTQ youth.

SKYFALL the 23rd film in the long-running 007 series, with Daniel Craig once again taking the title role, will stage its world premiere at the Royal Albert Hall in London on October 23rd, with Prince Charles and Camilla in attendance.

Prince Charles requested that the opening benefit charities that support real-life spies, belonging to the Secret Intelligence Service (MI6), the Security Service (MI5) and GCHQ.

This year marks the 50th anniversary of the James Bond movies, with the first production, Dr No, receiving its world premiere on October 5, 1962. Dame Judi Dench who plays M will also be at the gala as will Daniel Craig, Ralph Fiennes, Naomie Harris, Javier Bardem and Albert Finney.


AUDITIONS SET FOR THE LEAD IN MATILDA - SOMEBODY CORRAL THE STAGE MOTHERS


Not since the lead in Annie has the opportunity arisen for a little girl to skyrocket to fame. The starring role of Matilda in the upcoming Broadway musical by the same name has stage mothers salivating.

Producers of Roald Dahl's Matilda are seeking an exceptional young talent to star in the title role of the Olivier Award-winning production.

An open casting call for that leading role will take place September 30 at Pearl Studios beginning at 10 AM in midtown Manhattan. Producers are seeking girls ages 8-10 years old, who are 4'4" or under. No previous experience is required.

Several young actors will rotate in the leading role at various performances. The London production of Matilda uses four actresses, all of whom earned a shared Olivier Award for their work.

According to a casting notice, "Matilda should look like the runt of the litter. However, she is extremely bright, fearless and focused, and able to speak assertively. Matilda is a fiercely clever child; living in an abusive household, she escapes into books and her imagination."

Auditions will take place on a first come-first served basis. Auditions will begin at 11 AM in Studio C. Pearl Studios, which is located at 519 Eighth Avenue on the 12th Floor. Additional information is available by phoning (212) 719-9393 ext. 360.

The creative team requests each hopeful to bring a recent picture and resume that includes height, birth date, and a parent or guardian phone number and email address in addition to any relevant experience. Those auditioning should bring sheet music for a short song; and a brief story or poem in the style of Dahl. All should be memorized. An accompanist will be provided.

Matilda The Musical has a book by Dennis Kelly and a score by Tim Minchin. Tony Award-winning director Matthew Warchus directs. The future hit Broadway show will begin previews March 4, 2013, at the Shubert Theatre, prior to an April 11, 2013 opening night. ( See Broadway To Vegas column of July 22, 2012 )

Hopefully every single stage mother will be professional, polite, even-tempered and not prone to violence.

For those who have never seen an open casting call for children - If you think the mothers in those kiddie beauty pageant reality TV shows are the ones who really crave the spotlight, you ain't seen nothin'.

Stage mothers who not only preen at visions of standing at the edge of their child's spotlight but fantasize about movin' on up thanks to the paycheck.

One can only wonder if corralling stage mothers and other 'legal guardians' behind an electric fence is legal. In a totally inappropriate train of thought - consider the possibility: First time you step over the line, you receive a small shock of the type experienced touching a door knob while walking on carpet. Second time, the shock is the type a cow receives on a farm. Third time over the line - Honey, you're toast.

Hopefully nobody is going to be so distraught that the only way they can seek closure is to write a book about Casting Matilda. In the meantime bring on the aspirin and vodka.


SPREADING THE WORD


92Y TRIBECA

Cyndi Lauper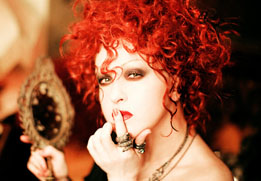 has a busy week. On Monday, September 10, you can catch a preview of Playwrights Horizons' 2012/13 season from the featured playwrights themselves and hear the back stories of each production's journey to the stage.

Playwrights include Lisa D'Amour (Detroit); Samuel D. Hunter (The Whale); Amy Herzog (The Great God Pan); Annie Baker (The Flick); Tanya Barfield (The Call); and Tony Award-winner Richard Greenberg (Far From Heaven, a new musical) with Tony Award nominees Scott Frankel (music) and Michael Korle (lyrics). The event is moderated by Michael Schulman of The New Yorker.

On Thursday, September 13 it's On Irving Berlin's American Musical Theatre. Irving Berlin rose from the teeming immigrant community on the Lower East Side to become one of the most influential and accomplished composers in American musical theater history. Hear about Berlin's prolific career, from his rags-to-riches tale to the anti-Semitism directed at the composer of White Christmas. Jeffrey Magee is the author of Irving Berlin's American Musical Theater.

On Friday, September 14, it's Old Jews Telling Jokes: A Conversation with the cast and creative team. You'll laugh, you'll plotz! Based on the web series of the same name, the play Old Jews Telling Jokes pays tribute to and reinvents classic jokes of the past and present. If you've ever walked into a bar with a priest, a rabbi and a frog, join us for conversation with the show's conceivers/producers Peter Gethers and Daniel Okrent, and vignettes from the show with cast members.

Not taking a back seat to events is the 92Y on Lexington Avenue. On Wednesday, September 29, it's Cyndi Lauper with Valerie Smaldone. She has dazzled millions "time after time," and this time Cyndi Lauper is gracing 92Y's stage to share her new book, Cyndi Lauper: A Memoir (Atria Books; September 18, 2012). Enjoy never-before-told stories from the Grammy and Emmy Award winner as she talks to celebrity interviewer Valerie Smaldone about her remarkable 25-year career. Lauper wrote the music and lyrics for the new Broadway production of Kinky Boots, with a book by Tony Award-winner Harvey Fierstein and directed by Tony Award-winner Jerry Mitchell.

THE VILLAGE VOICE ANNOUNCES JUDGES FOR THE 58TH ANNUAL OBIE AWARDS CEREMONY which will be held May 20, 2013. OBIE Awards Chairman Brian Parks announced that the judges who will join the Obie Awards panel this season are: Michael Feingold, a two-time Pulitzer Prize finalist, and a theater dramaturge. Alexis Soloski, a Post-Doctoral Lecturer in Literature Humanities at Columbia. Erin Courtney, an OBIE Award-winning playwright. Mia Katigbak, an award-winning artistic producing director and co-founder of the New York City-based, 22-year-old NAATCO (National Asian American Theatre Company). Tom Sellar, editor of Theater magazine, published by the Yale School of Drama, where he is also professor of dramaturgy and dramatic criticism. Leigh Silverman who won a double directing OBIE Award in 2011 for her work on Lisa Kron's In the Wake (The Public Theater) and David Greenspan's Go Back to Where You Are (Playwrights Horizons).

Founded in 1955 by Voice cultural editor Jerry Tallmer, The Village Voice OBIE Awards annually honor the best of Off-Broadway and Off-Off Broadway. Unlike most theater awards, the Obies do not publicize nominations or employ rigid categories. In the conviction that creativity is not competitive, the judges select outstanding artists and productions and may even invent new categories to reward artistic merit.

ROSS KRAMBERG has been named Executive Director of Ballet Hispanico, the nation's preeminent Latino dance organization.

Kramberg spent 22 years at Paul Taylor Dance Foundation, serving as Executive Director for 12 of those years. He has also held positions with Jacob's Pillow Dance Festival, Joffrey Ballet and Brooklyn Center for the Performing Arts.

Kramberg began his career at Paul Taylor as Tour Manager and was promoted through several key positions before becoming Executive Director. Among the major initiatives realized during his tenure were the establishment of the second company, Taylor 2; the Paul Taylor Repertory Preservation Project; and major touring projects including groundbreaking month-long tours of India and China and numerous tandem tours by the PTDC and Taylor 2. He was instrumental in producing the Academy Award-nominated documentary film, Dancemaker. Working closely with the Paul Taylor Board of Directors, Mr. Kramberg oversaw the company's elimination of an accumulated deficit and the growth of the annual budget from $2 million to $5 million.

He succeeds Helene Blieberg, who has been serving as Interim Executive Director during this transition and begin his new role the week of September 17, 2012.

Celebrating 42 years of dance and culture, Ballet Hispanico was founded by Tina Ramirez and is recognized as the nation's preeminent Latino dance organization. Now led by Artistic Director Eduardo Vilaro, Ballet Hispanico has grown from its grassroots origins as a dance school and community-based performing arts troupe to become a world-class institution that explores, preserves, and celebrates Latino cultures through dance. The professional Company has performed for an audience of nearly 3 million throughout 11 countries on 3 continents.

PRINCE HARRY

Prince Harry by his Apache.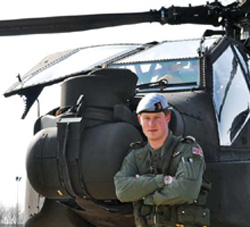 who had his infamous 'going away' party in Las Vegas, was quoted in a foreign newspaper as having started the frolic by saying - they should party like they were going to die. ( See Broadway To Vegas column of August 26, 2012 )

A lengthy press statement by The Ministry of Defense announcing that Prince Harry arrived in Afghanistan to begin tour of duty in part stated:

"It is a demanding job for my soldiers and all of them including Captain Wales are now focusing on the job in hand. I have every confidence that the team will deliver what is asked of them."

Commander of the JAG, Captain 'Jock' Gordon RN, said:

"I extend an extremely warm welcome to 662 Squadron, including Captain Wales who with his previous experience as a Forward Air Controller on operations will be a useful asset to the Joint Aviation Group. Working alongside his colleagues in the squadron, he will be in a difficult and demanding job and I ask that he be left to get on with his duties and allowed to focus on delivering support to coalition forces on the ground."

As with all operational deployments, Captain Wales's deployment has been long-planned and the threat to him and others around him thoroughly assessed. Any risk posed by Captain Wales's deployment, based on capability, opportunity and intent of the insurgency, has been, and will continue to be, assessed and has informed the decision to deploy him.

The Apache AH Mk1 fleet consists of 67 aircraft that have seen service in Afghanistan and in Libya. It is designed to hunt and destroy armoured vehicles and can operate in all weathers, day and night. It can detect, classify and prioritise up to 256 targets in seconds through its fire control radar, and carries a mix of weapons, including rockets, Hellfire missiles and a 30mm chain gun."

Wishing that all members of the 662 Squadron return home safely with no injuries which can't be fixed by one band-aide.


OTHER PEOPLE'S MONEY


ELVIS PRESLEY'S BIBLE AND STAINED UNDERWEAR were just two of the more than 100 lots of Elvis memorabilia which went up for bid in a hammer down conducted by Omega Auctions in Greater Manchester, England on September 8.

Presely's Bible, given to him by his Uncle Vester and Aunt Clettes to celebrate his Christmas at Graceland in 1957, sold for $94,000 to an unnamed telephone bidder, identified only as an American man based in the UK.

A pair of Presley's light blue, unwashed and stained, brief cut underwear, worn under a white jumpsuit during a 1977 performance failed to sell because no bid reached the reserved price.

The seller was a British Elvis collector who is selling a quarter of his collection.



MARY BROOME by Allan Monkhouse. This first-ever New York revival directed by Mint Theater's Artistic Director Jonathan Bank.

Featured in the cast are Rod Brogan, Janie Brookshire, Katie Fabel, Kristin Griffith, Roderick Hill, Julie Jesneck, Patricia Kilgarriff, Graeme Malcolm, Douglas Rees, Erica Swindell, and Jill Tanner.

Monkhouse's biting comedy tells the story of a household turned upside down by an upstairs/downstairs liaison. Mary, the housemaid, is pregnant by Leonard, the wayward son-and everyone is eager to do the right thing-if only they knew what that was.

Mary Broome premiered in 1911 at Manchester's Gaiety Theatre and quickly moved to London. The Guardian called it "A remarkable piece of work;" in "the company of masterpieces in comedy." The Observer declared its style akin to "Shaw and Hankin, with a dash of Granville Barker."

Its only New York production was in 1919 at the Neighborhood Playhouse on Grand St.

Set design by Roger Hanna, costume design by Martha Hally, lighting design by Nicole Pearce, sound design by Jane Shaw, and prop design by Joshua Yocum.

Mary Broome remains a razor sharp comment on the decadence of modern society. In 2011 London's Orange Tree Theatre rescued the play from obscurity with a production that confirmed the play as: "An Enduringly Pungent Piece of Provocation." - The Times, 2011.

Allan Monkhouse (1858-1936) was a dramatist, novelist, and critic known for his piquant portrayal of middle class life in northern England. He startled audiences with complex characters who pierced societal niceties as they grappled with the contradictions of a rapidly changing world.

Mary Broome opens Monday, September 10th and will run to October 14th at The Mint Theatre in New York City.

GRACE the acclaimed dark comedy written by Craig Wright and directed by Dexter Bullard.

Featuring an all star cast that includes Paul Rudd, Michael Shannon, Kate Arrington and Ed Asner.

In alternating scenes of hilarity and poignancy, life turns surreal for an eclectic foursome whose destinies collide in the Sunshine State. A wide-eyed young couple (Rudd & Arrington) head south with big plans to open a chain of Gospel-themed motels. When an agitated rocket scientist (Shannon) and a prickly pest-control man (Asner) enter the picture, the couple's ordered world is thrown into utter chaos. Grace examines those illusive paradoxes: Believing vs. Knowing and Coincidence vs. Fate.

Grace first premiered to critical acclaim at The Woolly Mammoth Theatre in Washington, DC in 2004, and was subsequently mounted at Northlight Theater in Chicago, and at the Pasadena Playhouse in Los Angeles.

The design team of Grace includes Beowulf Boritt (Scenic Design), David Weiner (Lighting Design), Tif Bullard (Costume Design) and recent Tony Award-winner Darron L West (Sound Design).

The strictly limited engagement begins performances at the Cort Theatre in NYC on September 13 with opening night set for October 4, 2012.

AN ENEMY OF THE PEOPLE a new version of the Henrik Ibsen classic by British dramatist Rebecca Lenkiewicz and directed by Tony Award winner Doug Hughes.

Starring Boyd Gaines and Richard Thomas

Tony winner Boyd Gaines plays the righteous title character, with Richard Thomas as his mayor-brother.

In this fast-paced, two-hour thriller, Dr. Thomas Stockmann (Boyd Gaines) discovers a toxic secret that threatens the health of his entire community. The doctor expects to be hailed as a hero, but his brother, Mayor Peter Stockmann (Richard Thomas), believes the information will destroy the town, forcing the men into a passionate confrontation of political will and personal ethics.

Joining four-time Tony Award winner Gaines as title character Dr. Thomas Stockmann and Emmy Award winner Thomas as Mayor Peter Stockmann are Maïté Alina making her Broadway debut as Petra Stockmann, Gerry Bamman as Aslaksen, Kathleen McNenny as Catherine Stockmann, Randall Newsome as Horster, John Procaccino as Hovstad, Michael Siberry as Morton Kiil and James Waterston as Billing.

Cast members playing "townspeople" - an important idea in this play about mob fear - are Mike Boland, Victoria Frings, Andrew Hovelson, John Robert Tillotson (also playing The Drunk) and Ray Virta.

The creative team includes John Lee Beatty (scenic design), Catherine Zuber (costume design), Ben Stanton (lighting design), David Van Tieghem (original music and sound design), J. David Brimmer (fight direction) and Tom Watson (hair and wig design).

This American premiere of Lenkiewicz's version of An Enemy of the People is a Manhattan Theatre Club presentation in previews at the Samuel J. Friedman Theatre in New York City. Opening night is officially set for Thursday, September 27, 2012.

IT PAYS TO ADVERTISE Written by Roi Cooper Megrue and Walter C. Hackett.

Directed by Gayle Stahlhuth who is also in the cast, along with Tom Byrn, John Cameron Weber, Phil Pizzi and Thomas Raniszewski.

The cast also includes Matt Baxter Luceno, Kate Shine, Maria Silverman, and Glen Corlin.

"Ninety-seven percent of the public believe what they're told, and what they're told is what the other chap's been told - and the fellow who told him read it somewhere," announces fast talking marketing maven Ambrose Peale (Tom Bryn) to would-be businessman Rodney Martin (Matt Baxter Lucero) in It Pays to Advertise.

It Pays to Advertise was a Broadway hit that was twice made into a movie: a silent in 1919, and in 1931 with Carole Lombard. The premise - and promise - that anything can be sold is at its core, but it also examines the very nature and romance of advertising.

Decades before AMC's Mad Men, it demonstrates that an ad campaign might be better than the product. All it takes is one adventurous young man to announce, "Advertising is responsible for everything!" and he and his two friends are off and running in this mad romp.

John Cameron Weber portrays Cyrus Martin, a self-made millionaire in the soap business who wants his son, Rodney, to strike out on his own to make his own fortune. Enter Comtesse de Beaurien, speaking only French and in a hurry to make a business proposition. Glen Corlin is Johnson, the always-ready butler in the Martin household.

The Equity professional East Lynne Theater Company in Cape May, New Jersey presents this screwball comedy from September 19 through October 13, Wednesday, September 19 is an after-show opening night party at Aleathea's Restaurant at The Inn of Cape May, where patrons have the opportunity to mingle with actors and fellow theater lovers while indulging in complimentary hors d'oeuvres. There is an after-show Q&A with the cast and director on Friday, September 28, and on Friday, October 12, is an American Sign Language interpreted performance.

MARRY ME A LITTLE music and lyrics by Stephen Sondheim, conceived by Craig Lucas and Norman René, directed by Keen Artistic Director Jonathan Silverstein.

Starring Lauren Molina and Jason Tam.

Weaving together several unknown Sondheim songs, Marry Me a Little tells the charming and bittersweet tale of love, loneliness and survival of the modern single. Two single strangers, left alone in their studio apartments on a Saturday night, pass their time with sweetly secret, shared fantasies, never knowing that they're just a floor away from each other and the end of their lonely dreams.

This production will contain material from Sondheim's catalogue that will be heard for the first time as part of this production: Ah But Underneath (written for the London premiere of Follies), replacing Uptown, Downtown and If You Can Find Me, I'm Here (Evening Primrose) replacing Pour Le Sport.

In addition, Rainbows, written for the unproduced film will be added, as well as Bring on the Girls from Follies.

The score also features Saturday Night, So Many People, A Moment With You from Saturday Night, Silly People which was cut from A Little Night Music, plus Can That Boy Foxtrot!, All Things Bright and Beautiful, It Wasn't Meant to Happen, Little White House, Who Could Be Blue? which was cut from Follies.

The production also includes The Girls of Summer (from The Girls of Summer, Your Eyes Are Blue (cut from A Funny Thing Happened on the Way to the Forum,) Marry Me A Little, Happily Ever After (cut from Company), and There Won't Be Trumpets (cut from Anyone Can Whistle).

Choreographed by Dan Knechtges. Set design by Steven Kemp, costume design by Jennifer Paar, lighting design by Josh Bradford, sound design by Colin Whitely, and prop design by Ricola Willie. Musical Director is John Bell.

Performances begin Tuesday, September 11th for the Drama Desk and Obie Award-winning Keen Company's limited Off-Broadway engagement at The Clurman Theatre at Theatre Row in New York City will continue through October 21, 2012.

ROME AT THE END OF THE LINE Written by Daniel Serrano. Directed by Alberto Lomnitz.

"The U.S. premiere of a whimsical and poignant story about friendship that spans a lifetime. Seven-year-olds Emilia and Evangelina - born a few days apart in a small Mexican town - walk together to the train tracks with the child-like hope of boarding the train and traveling to Rome. From that moment, their lives are forever tied together. The two return to the tracks five more times - at ages 13, 20, 40, 60 and 80 - to share their dreams, worries and love stories.

Starring Norma Angélica and Julieta Ortiz.

Movement Design: Isabel Romero. Costumes: Adriana Olivera. Lighting Design: Alberto Lomnitz and Ismael Carrasco. Sound Design: Alejandro López Velarde and Javier de la Peza. Presented by 24th STreet (sic) Theatre and Viaje Redondo Producciones. Performed in Spanish with English supertitles.

September 15 through October 7 at the 24th STreet Theatre in Los Angeles.


WHO'S WHERE




JOSS STONE performs Tuesday, September 11 at Grosse Freiheit 36 in Hamburg, Germany. On Thursday the show is at Huxleys Neue Welt in Berlin. On Saturday the tour takes part in the Leffingeleuren Festival in Leffing, Belgium.

TONY BENNETT the ageless crooner performs Monday, September 10 at Bass Performance Hall in Fort Worth, TX. On Wednesday he'll be singing his hits at The Moody Theater in Austin. Thursday finds him at the Majestic Theatre in San Antonio, Texas.

BILL COSBY will be telling funny stories Saturday, September 15, at the Center for the ARts in Interlochen, MI. Next Sunday, September 16, he'll be getting laughs at the Midland Theatre in Newark, OH.

DARYL HALL AND JOHN OATES perform Monday, September 10, at the Event Center in Allen, Texas. On Wednesday their tour stops at the Hard Rock in Catoosa, OK. On Friday they are on stage at the First Council Casino in Newkirk, OK and on Saturday the show is at the Lucky Star Casino in Concho, OK.

PATTI LuPONE AND MANDY PATINKIN star Friday September 14 at the Cowan Fine & Performing Arts Center in Tyler, Texas. On Saturday they're in the spotlight at the Eisemann Center for the Performing Arts in Richardson, Texas.


FINAL OVATION


JOE SOUTH songwriter/singer and guitarist died September 5, 2012 of heart failure. He was 72.

The Atlanta native may be best known for the song Games People Play, which reached No. 12 on the Billboard charts in 1969 and won him two Grammys for Best Contemporary Song and Song of the Year.

South was inducted into the Nashville Songwriters Hall of Fame in 1979 and The Georgia Music Hall of Fame in 2003.

He is survived by his son, Craig South of North Hollywood, Calif and a granddaughter.

Neil Portnow President/CEO The Recording Academy issued the following statement: "Two-time Grammy winner Joe South had a successful and illustrious career collaborating with countless artists as a guitarist, songwriter and singer. Once a studio musician, he backed legendary acts including Bob Dylan, Aretha Franklin and Simon & Garfunkel. South continued his career as a singer/songwriter penning eloquent lyrics that commented on the state of society and spanned the country, pop and rock genres. He was a true talent and beloved member of the music community, and we mourn his loss along with his family, friends and all of those who had the pleasure of knowing him."

ALBERT MARRE theatrical director, died September 4, 2012 at Mt. Sinai Hospital in Manhattan, following a long illness. He was 86.

He made his Broadway theatre debut as an actor a associate director of the 1950 revival of John Vanbrugh's restoration comedy The Relapse.

Three years later he helmed a production of George Bernard Shaw's Misalliance, followed by the musical Kismet for which he received the 1954 Donaldson Award (precursor to the Tonys) for Best Director of a Musical.

The cast of Kismet included Alfred Drake, Doretta Morrow, Richard Kiley as The Caliph, and Joan Diener as Lalume, the seductive wife of the Wazir.

Marre and Diener wed in 1956, subsequently had two children, and remained married until her death in 2006.

In 1956, Marre was nominated for the Tony Award for Best Director for The Chalk Garden.

That same year he directed to great acclaim a revival of Shaw's Saint Joan. In 1958, he directed the Jean Anouilh play, Time Remembered (translated by Patricia Moyes), which starred Helen Hayes, Richard Burton, Susan Strasberg and Sig Arno. The production won five Tony nominations including Best Play, and Hayes took home the prize for Best Actress. The same year, he directed a production of At the Grand, a musical version of Vicki Baum's 1930 novel Grand Hotel. with Joan Diener as the opera diva who falls in love with a charming, but larcenous, faux baron.

Marre returned to New York where he scored with Jerry Herman's first Broadway musical, Milk and Honey, which was nominated for five Tony Awards including Best Musical. He also directed a revival of Shaw's little-known Too True to Be Good, with an all-star cast.

His greatest success was Man of La Mancha starring Richard Kiley and Diener. Marre won the Tony Award for Best Director of a Musical and went on to direct numerous national and international productions of the hit, as well as the Broadway revivals in 1972, 1977, and 1992.

In 1948, Marre was one of the co-founders of the historic Brattle Theatre in Cambridge, Massachusetts, one of the country's first classical repertory companies (and one not build on the not-for-profit model), which yielded five years of classics and new plays, many of which moved on to subsequent New York productions.

In 1953, he was hired by Lincoln Kirstein to be the first Artistic Director for Theater at City Center, where he oversaw its first theatrical season.

He was an active director in both London and Los Angeles, particularly for Los Angeles Civic Light Opera Company, where he directed many major star-studded revivals including Burt Lancaster in Knickerbocker Holiday.

He directed the inaugural production at the Ahmanson Theatre, The Sorrows of Frederick by Romulus Linney which starred Fritz Weaver.

Mr. Marre is survived by his second wife, actress-lyricist Mimi Turque whom he wed in 2009.








Next Column: September 16, 2012
Copyright: September 9, 2012. All Rights Reserved. Reviews, Interviews, Commentary, Photographs or Graphics from any Broadway To Vegas (TM) columns may not be published, broadcast, rewritten, utilized as leads, or used in any manner without permission, compensation and/or credit.
Link to Main Page
---
Laura Deni



For the snail mail address, please E-mail your request.
CLICK HERE FOR COMMENT SECTION