! >
Broadway To Vegas
  
  REVIEWS INTERVIEWS COMMENTARY NEWS

| | |
| --- | --- |
| | |
DUCHESS MEGHAN AND PRINCE CHARLES CONTRIBUTE TO FASHION LINES - -THE SOLID LIFE OF SUGAR WATER - - GLADIATOR LIVE IN CONCERT - - 13th CONCERT FOR AMERICA - - CALVIN KLEIN IN CONVERSATION WITH VALERIE STEELE - - FACES & FIGURES IN STITCH - - DISSECTING HAMILTON - - THE KING'S SPEECH IN CHICAGO - - DONATE . . . Scroll Down





Copyright: September 8, 2019
By: Laura Deni
CLICK HERE FOR COMMENT SECTION


DUCHESS MEGHAN AND PRINCE CHARLES CONTRIBUTE TO FASHION LINES
Meghan, The Duchess of Sussex promoting clothes for her Smart Works collection. Photo: Instagram
The royal father-in-law/ daughter-in-law duo of Prince Harry's wife, Meghan, and her father-in-law Prince Charles have lent their ecological beliefs and fashion sense to two lines of luxury fashion Vin & - Omi for the Prince of Wales and for the Duchess of Sussex, a long time friend New York fashion designer Misha Nonoo who attended Meghan's wedding to Prince Harry and the baby shower for Archie.

Meghan's clothing line launches on September 12 - before the start of London Fashion Week - which takes place Friday, September 13 and ends on Tuesday, September 17. The Duchess of Sussex's collection labeled Smart Works includes a shirt, trousers, a blazer, dress and a bag.

Sale of the line of work wear clothes benefits the U.K. women's charity Smart Works, which provides clothing and tools to unemployed women. The Duchess of Sussex is the royal patron of Smart Works.



Environmental superstar Prince Charles has long campaigned to save the planet. He suggested using nettles in clothing.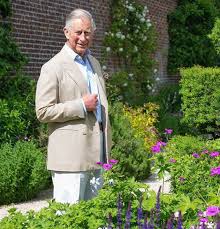 Long on the Best Dressed List, Prince Charles has been at the forefront of sustainability since he was a teen. He was called a crackpot, ridiculed, insulted, name called and the subject of unflattering cartoons. Just because all of his theories proved correct and his ecological point of view has been vindicated doesn't make any of the bullying he endured any less hurtful.

He's always been ahead of the curve.

His latest foray has been in championing the use of nettles.

Nettles?

Apparently last May while having tea with members of the British design industry, including design duo Vin + Omi, in support of the British Fashion Council's Positive Fashion initiative, which promotes sustainability, best social and environmental practice, equality and local production, Prince Charles suggested that nettles could be used in making an eco friendly fabric.

Before they knew it the design duo (and their team of heavy glove wearing students from Oxford Brookes University) were at Charles and Camilla's home known as Clarence House loading up nettles from the backyard garden known as Highgrove Royal Gardens which is a haven for exotic plants and wildlife.



Nettles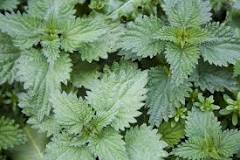 Nettles have sharp hairs on their leaves. If you touch them, these hairs inject irritants into the skin, making it itchy, red and swollen.

Crushed stinging nettle leaves have been used for hundreds of years to treat painful muscles and joints, eczema, arthritis, gout, and anemia. Today, many people use it to treat urinary problems during the early stages of an enlarged prostate (called benign prostatic hyperplasia or BPH). Now they are not just a fabric, but a fluffy fabric.

A year later, the punk designers, whose eco-friendly, avant-garde style has found fans in the likes of Michelle Obama, Debbie Harry, Kate Moss and Beyonce, are ready to show the fruits of their labor. Their collection, Sting, features ten pieces made from 3,000 nettle plants, to debut at the end of London Fashion Week modeled by British Olympic stars. The fabric is touted to feel like "a type of alpaca, or maybe a very fine fleece."

The duo promises "a very British affair" when the show takes place on Sepember 17 at London's Savoy Hotel.

The line of clothing has been sent to Prince Charles and one piece went to the Victoria & Albert Museum archived permanently for display.

"This year, The Savoy has become the official hotel partner for Vin + Omi, and has announced a series of collaborative initiatives that lead into the forthcoming years," according to the venue. "As a leading luxury hotel placing sustainability efforts at our forefront, this partnership with Vin + Omi as the world's first 100% sustainable brand elevates our efforts while remaining quintessentially British."

The hotel announced that Vin + Omi are in the midst of creating bespoke uniforms for the Savoy Doormen, created from fabric created out of the hotel's own plastic waste, which will be debuted in the Spring of 2020. However, in the waiting period for these, they have also designed a limited number of bespoke scarves that will be available for sale in the hotel's Savoy Tea shop as of September 17th. This launch will coincide with the SS 2020 catwalk show that will be held in The Savoy's iconic Lancaster Ballroom. Vin + Omi will join the likes of Christian Dior, who made his British debut hosting his runway show in the Ballroom in 1950.

Vin + Omi have been pushing sustainable approaches to the fashion business since 2004, when they started developing eco-fabrics and supporting local communities, experimenting with creating clothing woven from cow parsley and discarded plastic bottles.

The duo are also up-cycling denim, to stop it from going to landfills. They also use biodegradeable latex and have partnered with art supply brand Daler-Rowney to reutilizing their paint plastic tubes by turning them into fabric.

The University of the Arts London offers a class called Fashion and Sustainability in which one of the teaching contributors is Stella McCartney.



Stella McCartney OBE is a champion of sustainable fabrics.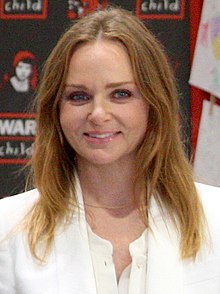 Fashion designer Stella McCartney OBE has established her own identity. She no longer needs to be described as the daughter of Sir Paul McCartney. The fashion designer (and her father) has long been an advocate of sustainability.

"Stella shared insight into how her strong set of personal values formed the foundation and core principles for her company. Her values manifest within her business culture, and she is known for her commitment to being a luxury sustainable fashion brand. This in turn has given her a powerful and influential platform to advocate sustainability, and serves as a manifesto to publicly declare goals to change the way the fashion industry works. Sustainability in fashion is not broadly understood, and so good communication and campaigns help set new trends, delivering important agency and knowledge to other designers and consumers, the class was told.

"Stella shows how designers in luxury fashion can create alternative fabric options that are less harmful to the environment than conventional materials, and demonstrates a case study for tackling the issue of deforestation. Viscose is a semi-synthetic fibre made from the cellulose in trees, and often comes from endangered forests around the world that are under threat from deforestation. Forests make up 31% of the land on earth and produce vital oxygen and habitat for plants and animals. Forests also help mitigate climate change because they soak up carbon dioxide that adds to continuous changes in climate patterns. Stella collaborated with NGO partner Canopy Planet to promote a case for forest conservation, and now only uses viscose from sustainably certified forests in Sweden," according to the class lecture.

The COP21 Agreement, which stands for the Paris Climate Accord is a deal that was created in December 2015 that united 195 of the world's nations in a single agreement on tackling climate change for the first time in history. It is an agreement within the United Nations Framework Convention on Climate Change (UNFCCC) dealing with greenhouse gas emissions mitigation, adaptation and finance with a roadmap finalized by the year 2020.

Global economic systems are reliant on the need for businesses to have a minimum growth in financial profit of 2-3% year on year, any less is deemed to be failure. Fashion businesses operate in this system, with many start-ups and even well established businesses failing to thrive in these terms. Those international luxury fashion brands who continue to expand and increase profits year on year are able to succeed in accepted economic terms, yet they often fail in the context of planetary boundaries and human equality.

Touting fashion sustainability is Tatiana Schlossberg's new book The Environmental Impact You Don't Know You Have, which looks at the environmental impact of consumer habits, Tatiana's grandmother was the always fashionable Jacqueline Kennedy Onassis.

The worst is denim.

Dyeing is accompanied by serious environmental impact. This is due to the production of the dyes, the use of water and chemicals, the fixation of the dyes and the drying of the textile. The washing causes water pollution.

The average American consumer buys four pairs of jeans a year. In China's denim hub Xintang province, 300 million pairs are made annually. Just as staggering is the brew of toxic chemicals and hundreds of gallons of water it takes to dye and finish one pair of jeans. The resulting environmental damage to rivers, ecosystems and communities in China, Bangladesh and India is the subject of a documentary The RiverBlue: Can Fashion Save the Planet?

Co-directed by award-winning documentarians David McIlvride and Roger Williams and produced by Lisa Mazzotta, RiverBlue has won 13 awards globally including Best Documentary at Raindance in London.

According to EcoWatch "It is estimated that 70 percent of Asia's rivers and lakes are contaminated by the 2.5 billion gallons of wastewater produced by that continent's textile industry. In scene after scene in the film, the dark frothy spill off can be seen rushing out of dye facilities while a cadre of scientists and environmental experts detail the public health crisis that has resulted from the largely unregulated manufacturing process."

What makes the process of making jeans so poisonous to people and planet?

"Consider just one of the most popular types of jeans today—distressed. To get that "lived in" look, denim is subjected to several chemical-intensive washes. Campaigners from the environmental group Greenpeace, who tested the outflows near dyeing and finishing facilities in the top denim producing towns in Asia, found five heavy metals (cadmium, chromium, mercury, lead and copper) in 17 out of 21 water and sediment samples taken from throughout Xintang one of the locales featured in the project. Toxic campaigners in China also discovered heavy metals like manganese, which can be associated with brain damage, in the rivers."

These chemicals don't stay put. They can be transported to our North American oceans, atmosphere and food chains.

Luxury fashion needs to change to enable sustainable prosperity in environmental, social and financial terms.

The fashion and textile industry needs to reduce its damaging environmental and social impacts across the supply chain. This means moving away from a dependency on using virgin materials and processing chemicals and a consideration at the design stage of factors such as emissions, recyclability and biodegradability. It also means designers developing a new sustainability mindset when making decisions about the way they create and use materials. One way to do this is to replace high-impact fibres and processes with alternatives that are organic or use low or zero chemicals.

Aesthetics, beauty, style, quality materials, fit and desirability are core features of luxury fashion design, and it is important to acknowledge how difficult it has been to change the public perspective of and demand for products made sustainably. Eco design has had an unfavourable name for years, and it has been a challenge for designers not to sacrifice the 'cool' label for 'ethical and responsible'. Fortunately, over the last couple of years, some of these attitudes have begun to change, and many designers now desire to affect change towards sustainability.

A gray haired 70-year-old man, who has four grandchildren plus five step-grandchildren, is one of the environmental leaders. That's Prince Charles.






E-Book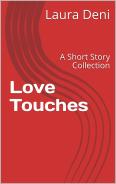 Soft back Book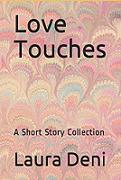 Broadway To Vegas is supported through advertising and donations. Priority consideration is given to interview suggestions, news, press releases, etc from paid supporters. However, no paid supporters control, alter, edit, or in any way manipulate the content of this site. Your donation is appreciated. We accept PAYPAL. Thank you for your interest.



E-Book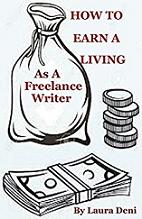 Soft back Book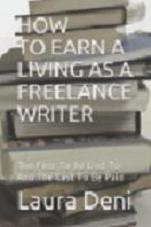 This is not your typical, totally boring textbook.

In the pages of How To Earn A Living As A Freelance Writer (the first to be lied to and the last to be paid) you'll find sex, celebrities, violence, threats, unethical editors, scummy managers and lawyers, treacherous press agents, sex discrimination; as well as a how-to for earning money by writing down words.





ART AND ABOUT


FACES & FIGURES IN STITCH

Camilla, The Duchess of Cornwall holding a stunning embroidery picture of her face. Photo: Clarence House.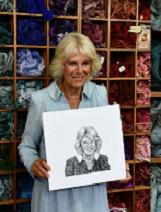 exhibit which displays over 100 embroideries of key figures in history, including William Shakespeare, Nelson Mandela, David Bowie and HRH Camilla, the Duchess of Cornwall is on display at The Royal School of Needlework at Hampton Court Palace in Surrey, England.

In Her Royal Highness's role as Patron, The Duchess visited the school last Thursday, September 5th. Founded in 1872, the Royal Needlework create bespoke commissions for the future as well as restoring historical textiles and heirlooms. The RSN Embroidery Studio created the bespoke lace on the wedding dress of then Kate Middleton for her wedding to Prince William as well as the Coronation Robe of HM The Queen.

During her visit Camilla viewed a hand-stitched portrait of herself, which was created using the historic Blackwork technique, and is based on a photo taken of her during her first visit to Royal Needlework in 2017.

The wife of Prince Charles met the RSN embroiderers who created HRH's portrait, and other students working in the studio.

COLLABORATIVE WORKS BY MARTHA CLIPPINGER In this exhibit comprising tapetes (rugs), ceramics, repurposed wood and hand-woven textiles, Clippinger explores artistic collaboration's potential to break down conceptual barriers between craft and fine art.

The tapetes are the centerpiece of the exhibition and were made in collaboration with weavers from Oaxaca, Mexico.

September 13-November 10, 2019 at Philadelphia's Magic Garden in Philadelphia, PA.

JACOLBY SATTERWHITE A multidisciplinary artist embraces the role of provocateur with performance, music and animation.

As a queer African-American man, Satterwhite addresses issues that impact his personal experience and explores issues of nostalgia, family and music.

September 13, 2019-January 19, 2020 at the Fabric Workshop and Museum in Philadelphia, PA.






E-Book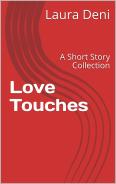 Soft back Book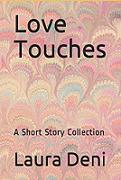 SWEET CHARITY


13th CONCERT FOR AMERICA this year benefiting the National Immigration Law Center (NILC), the only national non-profit organization whose mission is to defend and advance the rights and opportunities of low-income immigrants and their families.

Hosted by Seth Rudetsky and his husband James Wesley who have teamed with TV producer Greg Berlanti.

Starring: Wayne Brady, Meliaa Benoist, Marcia Cross, Kate Flannery, Grant Gustin, Cheyenne Jackson, Rachel Bay Jones, Jane Lynch, Melissa Manchester, Eric McCormack, Caroline Rhea, Gina Toees, Chris Wood and more.

According to Rudetsky: "we have immigrants themselves speaking to us about living in the US in 2019. It's a moving and yet uplifting evening."

From Royce Hall at UCLA in Los Angeles September 21st at 6-8PM Pacific Time, the night before the Emmy Awards. Worldwide streaming.

AUDRA McDONALD AND SETH RUDETSKY IN CONCERT A Benefit for Steppenwolf Theatre Company takes place Sunday, September 15, 2019 at Steppenwolf in Chicago.

Historic six-time Tony Award Winner McDonald reunites with Sirius XM Radio star Rudetsky upon the Steppenwolf stage. This unique show is a seamless mix of intimate behind-the-scenes stories prompted by Rudetsky's insightful, funny and revealing questions—and the music from McDonald's legendary career.

Following the performance, there will be a Meet & Greet where guests will have the opportunity to have items signed and pictures taken.



SPREADING THE WORD


DISSECTING HAMILTON What does Hamilton: The Musical get right and wrong about history, and why does it matter?

On September 14 at the de Young museum in San Francisco, historian Richard Bell dives deep into the musical's soundtrack to answer these questions and unpack the cultural impact of the show's runaway success.

BALANCHINE AND BROADWAY One of the most influential artists of the twentieth century, George Balanchine was inspired by many artistic styles and concepts over the course of his storied career. One aspect of his work that has received comparatively little attention is his notable tenure as a Broadway choreographer on such shows as I Married an Angel; On Your Toes; Babes in Arms and The Boys from Syracuse. Balanchine's work with artists such as Richard Rodgers, Lorenz Hart, George and Ira Gershwin, Vera Zorina, and Ray Bolger influenced his development as a choreographer in previously unacknowledged ways.

James Steichen, author of Balanchine and Kirstein's American Enterprise, discusses this hidden side of Balanchine's artistic sensibility, revealing how he left his mark on Broadway dance, and how Broadway in turn helped remake the young emigre into a uniquely American artist. A book signing follows the event.

Monday, September 16, at 92Y in New York City.

CALVIN KLEIN IN CONVERSATION WITH VALERIE STEELE takes place Wednesday, September 18 in the Katie Murphy Amphitheatre of the Fred P. Pomerantz Art and Design Center, NYC.

Celebrate FIT's 75th anniversary, as well as MFIT's 50th, with internationally renowned fashion designer Calvin Klein, whose storied fashion career is as unique as it is glamorous. An FIT alumnus, Klein will discuss the elegance, provocation, and modernism of the Calvin Klein aesthetic with MFIT Director Valerie Steele.






E-Book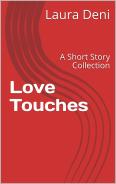 Soft back Book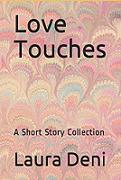 THE KING'S SPEECH by Oscar winner David Seidler.

Directed by Michael Wilson.

Paralyzed by his stammer and unable to speak to a nation in crisis, King George VI ascends the throne as England stands on the brink of war once again. Based on the true story of King George VI's struggle with a speech impediment and the friendship he forms with his unconventional speech therapist, Lionel Logue, the Australian speech therapist who succeeded where others had failed.

Portraying these two extraordinary men are Harry Hadden-Paton, and James Frain who lead a stellar cast that brings Seidler's drama to life on stage -as he first imagined it.

The production also features: Kevin Gudahl as Winston Churchill - John Judd as King George V - Elizabeth Ledo as Myrtle Logue - David Livelyas Stanley Baldwin - Alan Mandell as Cosmo Lang - Jeff Parker as David and Rebecca Night as Elizabeth. Ensemble members are Jeff Diebold, Tim Monsion and Tiffany Scott.

The creatives are: Kevin Depinet Scenic Designer. David C. Woolard Costume Designer. Howell Binkley Lighting Designer. Hana Kim Projection Designer. John Gromada Sound Designer. Richard Jarvie Wig & Make-up Designer. Kate DeVore Dialect Coach. Christopher Baker Dramaturg. Hannah Wolff Associate Director. Bob Mason Casting. Billy Hopkins & Ashley Ingram New York Casting. Jinni Pike Production Stage Manager. Amanda Landis Assistant Stage Manager.

The King's Speech stage play has its North American Premiere in Chicago September 12- October 20, 2019 at The Yard as part of the Chicago Shakespeare Theater's 2019–2020 season.

IN CIRCLES Obie award-winning musical romp adapted by composer Al Carmines from A Circular Play by Gertrude Stein.

Directed by David Schweizer.

Musical Direction by Kenneth J. Grimes.

Choreography by Kate Coleman.

The versatile ensemble features original 1968 off-Broadway cast member Jacque Lynn Colton, along with Henry Arber, Shelby Corley, Ashlee Dutson, Kyle Fuller, Chloe Haven, Aaron Jung and P.T. Mahoney.

Papa Dozes, Mama Blows Her Noses. That's just one of the delightfully quirky musical numbers from this . Presented as part of Odyssey Theatre Ensemble's 50th Anniversary "Circa '69" Season of significant and adventurous plays that premiered around the time of the Odyssey's 1969 inception, In Circles sets Stein's nonlinear prose, based solely on her pleasure at the way certain words sounded together, to a splendid musical score featuring ragtime, tango, waltz, opera, barbershop quartet, jazz and other musical styles.

The run commences on September 14 and will continue through November 10 at the Odyssey Theatre in West Los Angeles, CA.

VICTOR/VICTORIA book by Blake Edwards. Music by Henry Mancini. Lyrics by Leslie Bricusse. Additional Music by Frank Wildhorn. Based on Blake Edwards' 1982 film.

Directed and Choreographed by John Vaughan.

Music Director and Conducted by Lyndon Pugeda.

Victor/Victoria is a witty, comic romp examining questions of gender, identity and love, set in Paris in the 1930's. English soprano Victoria Grant finds herself at a nightclub, without work or money. She meets Carroll Todd, or "Toddy," a performer at the club who gets fired while trying to help her. The two soon team up and embark on an unlikely (and surprisingly successful) scheme. With Toddy's help, Victoria becomes "Count Victor Grazinski" - a renowned female impersonator. The twist is of course that she is a woman, claiming to be a man, claiming to be a woman. Things get even crazier when sparks begin to fly between Victoria and a notorious Chicago businessman, King Marchan, and he sets out to uncover "the Count's" secret.

September 11 - 28, 2019 at the Moonlight Amphitheatre in Vista, CA.

BILLY ELLIOTT THE MUSICAL Book and Lyrics by Lee Hall. Music by Elton John.

Originally Directed by Stephen Daldry.
Directed by Gabriel Barre.

Choreographed by Marc Kimelman.

Young Billy Elliot is pulled between his family's coal-mining roots and his newly discovered passion to dance. Is his future boxing gloves or ballet shoes? In the hardscrabble world of a changing England, reaching high becomes a leap of faith. Following your dream - and overcoming obstacles - has never been more electric than in the 10-time Tony winning Broadway phenomenon with songs by the legendary Elton John.

September 13 - November 24 at The Goodspeed in East Haddam, CT.

THE SOLID LIFE OF SUGAR WATER as new play by Tony award-winning playwright Jack Thorne premiered at the Edinburgh Fringe Festival prior to an acclaimed run at England's National Theatre.

Directed by Randee Trabitz.

Starring Tad Cooley, Sandra Mae Frank, Nick Apostolina, and Natalie Camunas.

Candid, uninhibited and visceral. A Deaf couple's relationship is revealed through their lovemaking in a startlingly intimate portrait of a marriage — made even more intense by Deaf West Theatre's signature performance style combining American Sign Language with spoken English.

The Deaf West creative team includes ASL Master Linda Bove, rehearsal interpreter Elli Streifer, scenic designer Sean Fanning, lighting designer Derrick McDaniel, sound designer Noelle Hoffman; projection designer Heather Fipps and costume designer Adriana Lambarri. The production stage manager is Julie Ouellette, the business manager is Deborah Reed, and David J. Kurs produces for Deaf West Theatre.

Performances September 12 – October 13 Rosenthal Theater in Los Angeles.



E-Book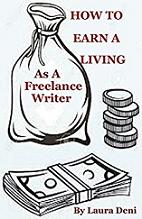 Soft back Book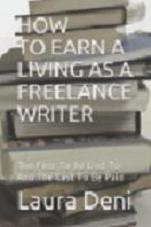 This is not your typical, totally boring textbook.

In the pages of How To Earn A Living As A Freelance Writer (the first to be lied to and the last to be paid) you'll find sex, celebrities, violence, threats, unethical editors, scummy managers and lawyers, treacherous press agents, sex discrimination; as well as a how-to for earning money by writing down words.





WHO'S WHERE




THE WHO perform Tuesday, September 10, in Cuyahoga Falls, Ohio at the Blossom Music Center. Friday's stop is in Boston, MA at Fenway Park. Next Sunday, September 15 they can be enjoyed in Wantagh, N.Y. at the Northwell Health at Jones Beach Theater.

CAISSIE LEVY performs Sunday, September 15, 2019 at the Cadogan Hall in London. Caissie is currently starring in her sixth Broadway show, originating the role of Elsa in Disney's hit, Frozen. She recreated the iconic role of Fantine in the 2014 revival of Les Misérables on Broadway, and is known to New York and London audiences for originating the roles of Molly in Ghost, and Sheila in the Tony Award-winning revival of Hair.

GLADIATOR LIVE IN CONCERT relive the legendary and five-time Academy Award winning film on the big screen while a live symphony orchestra performs Hans Zimmer and Lisa Gerrard's iconic score with vocal soloist and chorus. Maximus, formerly one of the Roman army's most trusted generals, is sold by slave traders to battle in the Colosseum. He is determined to take revenge on Commodus, win back his dignity, avenge his family, and gain freedom for his people. Experience the heroic tale in a way never seen before. September 18-19 at Dubai Opera in Dubai, UAE.

CARRIE UNDERWOOD performs Tuesday, September 10, at the Pechanga Arena, San Diego, CA. On Thursday she can be enjoyed at the Staples Center, Los Angeles, CA. Saturday finds her at the Vivint Smart Home Arena in Salt Lake City, UT.

JOHN MAYER featuring two sets of music spanning his entire recording career. There will be no opening act. Tuesday, September 10 at Talking Stick Resort Arena, Phoenix, Arizona. On Wednesday the performance is in San Diego, CA at the Viejas Arena. Friday, the 13th finds him in Fort Bragg, CA at the North Coast Brewing Co. Taproom, Restaurant & Bar. He closes out the week on Saturday, September 14 in Inglewood, CA at The Forum.

PETER FRAMPTON in the spotlight Friday, September 13, at Madison Square Garden in New York City.


FINAL OVATION


LaSHAWN DANIELS a Grammy Award-winning producer and songwriter, who penned songs for Beyoncé, Whitney Houston and Lady Gaga died, Tuesday, September 3, 2019, in a fatal car accident in South Carolina. He was 41.

He was one of two people killed in a York County crash near Rock Hill, SC.

He earned a Grammy in 2001 for his songwriting work on Destiny Child's Say My Name.

He had also notably written Grammy-nominated songs including Tamar Braxton's Love and War, Toni Braxton's He Wasn't Man Enough and The Boy is Mine, a track featuring Brandy and Monica.

He is survived by his wife April.

ROSEMARY KUHLMANN an American operatic mezzo-soprano and Broadway musical actress best known for originating the role of Amahl's mother in the ground-breaking 1951 world premiere broadcast of the Gian Carlo Menotti television opera Amahl and the Night Visitors died August 17, 2019. She was 97.

After graduating from Juilliard, Kuhlmann joined the Robert Shaw Chorale. Although contracted to sing with the ensemble for two years, Kuhlmann broke her contract when she was cast as the Secretary in Gian Carlo Menotti's Broadway production of The Consul, replacing Gloria Lane who had performed the role at its premiere in Philadelphia. In 1951, Kuhlmann joined the ensemble of the Broadway musical revival of Music in the Air, directed by Oscar Hammerstein II. Kuhlmann went directly from the closing of Music in the Air to rehearsals of Amahl and the Night Visitors in late November 1951. Rehearsals lasted approximately one month with Menotti, television director Kirk Browning, and conductor Thomas Schippers. In an interview, Kuhlmann said, "The crowning glory was having Toscanini attend one of the rehearsals. He kissed me on the cheek with tears in his eyes."

In 1956, George Abbott and Harold Prince cast Kuhlmann as Meg in the national tour of Damn Yankees. She left the tour in early 1957 to marry Hugh Evans, an executive at Yachting and Boating magazine. They had two children and five grandchildren and divorced on 1978.


















Next Column: September 15, 2019
Copyright: September 8, 2019 All Rights Reserved. Reviews, Interviews, Commentary, Photographs or Graphics from any Broadway To Vegas (TM) columns may not be published, broadcast, rewritten, utilized as leads, or used in any manner without permission, compensation and/or credit.
Link to Main Page
---
Laura Deni



For the snail mail address, please E-mail your request.
CLICK HERE FOR COMMENT SECTION