! >
Broadway To Vegas
  
  REVIEWS INTERVIEWS COMMENTARY NEWS

| | |
| --- | --- |
| | |
BRITISH FIRM AMBASSADOR THEATRICAL GROUP BECOMES MAJOR US PLAYER - -PRESIDENT OBAMA AWARDS NATIONAL MEDALS OF ARTS - - 1920s SYLE: PROHIBITION-ERA FASHION - - DESTINY OF DESIRE - - PLACIDO DOMINGO TO HEADLINE OPENING OF MUSCO CENTER FOR THE ARTS - - THE WRATH OF THE GODS - - SHORTS AND DOCUMENTARIES HAVE INTERESTING BACK STORIES - - QUEEN ELIZABETH ACHIEVES MILESTONE - - DONATE . . . Scroll Down






Copyright: September 6, 2015
By: Laura Deni
CLICK HERE FOR COMMENT SECTION


BRITISH FIRM AMBASSADOR THEATRICAL GROUP MAJOR PLAYER IN AMERICAN THEATRICAL SCENE


The Brits are noted for preservation as well as launching some cutting edge projects.

Just as the Beatles began the British invasion of music which forever altered the American music scene, Ambassador Theatrical Group has taken over American stages. Expect their expansion to be profound and permanent.

On September 1 a press release was issued stating that the Ambassador Theatre Group is acquiring ACE Theatrical Group.

Headlines blared. Three examples:

Brooklyn's historic Kings Theatre acquired by UK theater giant
New York Post

U.K.'s Ambassador Theatre Group Acquires Five U.S. Venues
The Wall Street Journal

British Owners of Broadway's Lyric Theatre Buy 5 More American Playhouses
Playbill

While it should be impossible to misinterpret the word 'own', the word 'portfolio' has the possibility for confusion. Using the words 'owned' or 'portfolio', several outlets printed that: "Under the new deal, ATG will acquire ACE Theatrical Group, (which owns) or (has in their portfolio) the following:" Theatres listed were: the Kings Theatre in Brooklyn, The Saenger Theatre in New Orleans,The Mahalia Jackson Theatre in New Orleans, The Majestic Theatre in San Antonio, TX and the The Charline McCombs Empire Theatre in San Antonio, TX.

Financial investment words tend to lend themselves to interpretation and puff: ownership - acquire - in their stable - buy - control - forward looking statements - impressive portfolio.

Managing and owning aren't synonyms.

It could be that a press release was misinterpreted or distorted, along with the possibility that one outlet printed wrong or confusing information and other outlets simply picked up that story.

To have misleading or misinterpretation of facts about two entertainment giants doesn't bode well.

How could five American theatres - three of which are on the preserved historical landmark registry - some refurnished using American taxpayer dollars plus funds from American non-profit organizations, including one which sole purpose is to preserve historical landmarks, be sold to a private, profit making British company without so much as a feeble question being asked in even the lowest ranking, open-to-the-public committee meeting? And, why aren't there any records?

When ATG entered the New York City market with the purchase of the then named Foxwoods Theatre, headlines were bold and assorted commentary filled newspapers and airwaves.

On September 1, 2015 The New York Post printed "UK-based Ambassador Theatre Group has swooped in with a deal to acquire ACE Theatrical Group, which owns five stateside venues, including Brooklyn's historic Kings Theatre."

Not really.

There was also a quote from Lisbeth Barron, listed as chairman and CEO of Barron International Group, stating she advised ATG on the deal. She is quoted as saying it was "extremely rare for theaters to come available," and it was "rare to find an appropriate fiduciary . . ." Her quotes, while true, are without specificities or interpretation in relationship to the article in which they are used, leaving the reader to come to their own conclusion.

Then the Post added: ACE is "run by producer Allen Becker, who has a long history in theater ownership."

ACE has a long history of theatrical management not ownership. Nor does Allen Becker, 83, run ACE. He does holds the title of Chairman of the Board. For several years Becker himself has stated that his responsibilities are "largely an advisory capacity." Years ago he turned over many of his duties to his sons Brian and Gary, as well as his son-in-law Gary Markowitz.

ACE's official statement reads: "ACE has a long history developing and operating live entertainment facilities and working together with municipalities, non-profit agencies and community groups to create and manage successful, self-sustaining entertainment venues. We are national in reputation with a track record of delivering success to the local community. The public/private partnership strategy combines visionary city planning, innovative and intelligent venue design, public and private sources of funding and professional venue management. This is the recipe which provides a community enjoyable live performing arts facilities which stimulate the local economy, promote and uplift the cultural fabric of a community, all under the governance of a sound business model."

Becker, a former insurance agent, is highly regarded as a genius of a promoter, producer and venue manager. Becker went from the Monster Truck and Tractor Pull circuit to Tony-winning shows on Broadway. Becker co-founded PACE Entertainment in 1966, when its big event was the Houston Boat Show. In the 1970s, it added PACE Concerts, presenting rock acts in stadiums and outdoor theaters, some owned and/or operated by PACE. During the 70s to mid 80s I interviewed him for four publications: Billboard, Business Insurance, Amusement Business and Pensions & Investments.

Operations expanded in 1981 to include PACE Theatrical, presenting series of touring Broadway shows, as well as co-producing on Broadway.

At one time PACE was the largest presenter of theater and music events and motor sports and even specialty events such as the Riggs-King tennis match.

PACE was the world's largest privately owned entertainment company in 1998, when it was bought by SFX which was purchased by Clear Channel in 1999.



Lizbeth Barron. Photo: Berenson & Company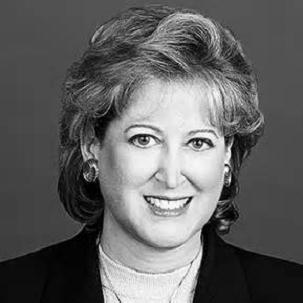 As for Barron, if there is anybody who could swing merging two giant companies while simultaneously acquiring five theatres, it is Barron.

An official release about ACT and ATG indicates that "Lisbeth R. Barron and Berenson & Company LLC acted as exclusive financial advisors to ATG in the transaction." There is no doubt that Barron and Berenson & Company would be the go-to people for this type of transaction. It is Berenson & Company which handled ATC's purchase of the Foxwood Theatre.

Barron who is CEO of her own company has a long working relationship with Berenson & Company.

In May 2010 Barron joined Berenson & Company, and they issued the following release announcing that "Wall Street veteran Lisbeth Barron had joined the firm as Managing Director and Head of its Media, Entertainment and Leisure Advisory Practice."

The statement included a jaw dropping list of her credits: "During her career, Barron has consummated over $60 billion in strategic advisory assignments and capital raising transactions. Some of her more notable transactions include the recent sale of Cherry Lane Music Publishing to KKR and BMG; the sale of DIC Entertainment to Cookie Jar; the purchase of Emeril Lagasse's company on behalf of Martha Stewart Living Omnimedia; the $4.4 billion sale of SFX Entertainment to Clear Channel Communications; the acquisition and financing of Elvis Presley Enterprises and 19 Entertainment (owner of American Idol) and subsequent IPO by parent company CKX Inc.; advising the Cisneros Group on its $1.74 billion stake in Univision as part of the $13.7 billion sale of the company; the sale of NEP Broadcasting to American Securities Capital; the sale of Claxson Cable Networks to Time Warner; the establishment of the Sprout Network as advisor to Sesame Workshop as part of its partnership with PBS, Comcast, and HIT Entertainment; and the $11.7 billion sale of USA Networks to Vivendi."

Barron holds an MBA from Harvard Business School and a BBA in International Business and Finance from Florida Atlantic University.

Broadway To Vegas contacted both sides of the merger, as well an individual entities, almost to the point of being redundant.

A spokesman for ATG told Broadway To Vegas that; "ATG is acquiring ACE." That's an answer, but it's not a direct one when the questions concerned sales of theatres. No comment to the effect of - no sale of theatres has, or is taking place.

"ATG is acquiring ACE" should mean that - unless specified differently in the merger and acquisition contract - the Ambassador Theatre Group has precisely the same relationship with ACE theatres as did ACE. If it was management, then that still means management. It doesn't mean ownership. If it was a lease deal, then the lease stipulations apply and presumably all parties have agree to ATG assuming the role held by ACE. ATG would be the lessee; or ACE would remain the lessee under the umbrella of ATG, but not owner. ACE doesn't have the ability to sell or transfer property it doesn't own.

With little possibility for misinterpretation, the release clearly stated that ACE's interest in the Smart Financial Centre at Sugar Land in Sugar Land, Texas will not be assigned as a part of this transaction.

Published comments from Rosemary Squire state that the changes would be "seamless," which can mean the venues will operate as usual.

Broadway To Vegas was also informed: "The entire existing ACE management and personnel will remain with the business. The programming strategy has always been, and remains unchanged, to bring the best of theatre, music, comedy, and dance to New Orleans, San Antonio and Brooklyn."

This is a merger, not a buy-out and dissolve, with ACE continuing to do what they do best - manage theatres. The merger is significant.



Rosemary Squire, OBE.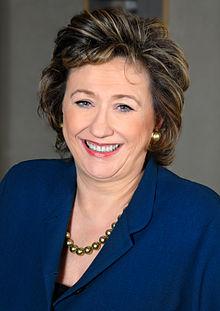 We're not sure if Americans should brush up on how to curtsy and bow. Afore mentioned Rosemary Squire is the founder, co-owner and joint Chief Executive of The Ambassador Theatre Group Ltd (ATG), whose subsidiary companies include Sonia Friedman Productions (SFP) and First Family Entertainment (FFE). She already has an OBE after her name, and people have long genuflected to producer Sonia Freedman.

That OBE was awarded to Squire in 2007 for Services to Theatre. When Squire isn't engaged in multi-million dollar deals she enjoys gardening, walking, literature and contemporary dance.

ACE and ATG are gigantic, important private firms with much strength and few weaknesses. The acquisition plugs each other's shortcomings. With one private entity taking over another private entity, they aren't required to disclose a lot of information. Indeed, the press release states that no terms of the deal are disclosed.

However . . .

Assuming what others have printed is true and ATC is either buying theatres or acquiring ownership of theatres which ACE "owns," then different rules apply. When a private, foreign owned, for profit group buys an American city owned venue, then certain financial details fall into a public interest category. If the Kings Theatre has been sold then the public has the right to a lot of information including the asking and selling prices, and how much investor money comes from China, Hong Kong or the UAE.

If, in fact, these theatres have been sold, how were five well known theatrical venues in major cities sold under the radar? Not even gossip from theatre employees who got wind something was afoot and became worried about their jobs. Or, booking agents searching contracts for loopholes, concerned that an upcoming production might be canceled.

It's just - odd. Or, any excellent example of how, if one outlet gets a press release wrong, that snowball rapidly becomes an avalanche.

On Friday Broadway To Vegas contacted the New York City Economic Development Corporation, which owns the Kings Theatre in Brooklyn. As of deadline the NYCEC hadn't replied.



Kings Theatre in Brooklyn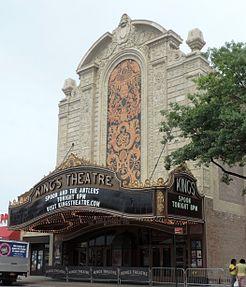 The Kings Theatre in Brooklyn has been owned by the City of New York since 1979. It's located in a once thriving shopping district. The largest indoor theatre in Brooklyn, it had been vacant since 1977. With 3,072 seats, it's the fourth largest in New York City. The Kings reopened in February 3, 2015 with Diana Ross as the headliner.

The City of New York announced a plan on February 2, 2010 to return the theatre to use as a performing arts center. The $93 million renovation was completed in partnership with a private developer, ACE Theatrical Group of Houston, which had previously overseen major restorations of a number of historic theaters including the Boston Opera House.

For the refurbishing of the Kings Theater, which was added to the National Register of Historic Places in 2012, Martinez & Johnson Architecture, a specialist in restoration of theaters, was brought in.

More than half the project's funding came from public coffers: The Bloomberg administration allocated $20.5 million to it, the Brooklyn borough president $30.5 million, the City Council $1.5 million and the state $3 million. Goldman Sachs's Urban Investment Group invested $21.6 million in the project, and ACE, $18.3 million.

According to New York City Economic Development Corporation: "In 2009, NYCEDC, in partnership with Brooklyn Borough President Markowitz, issued an RFP for the Site and selected ACE Theatrical Group, LLC of Houston, Texas from amongst the respondents to restore, reactivate, expand, and operate the 89,000 square foot space as a performance venue. A firm specializing in historic restoration and theater operation, ACE will lease the theater from the City. ACE's many projects include the Boston Opera House, the Chicago Theatre and the Warner Theatre in Washington DC.

"ACE will host about 200 to 250 productions a year. They will include concerts, theatrical productions, dance, performing arts presentations, and musical and comedy shows, as well as community events that will resonate with Brooklyn's impressive diversity."

The company ATG acquired, ACE, is not some mom and pop operation. They have proven to be a Godsend to the theatrical community.

On March 25, 2013 the following press release was issued from Houston explaining ACE Theatrical Group: "A theatrical management and development company formed by entertainment industry veterans, ACE Theatrical Group specializes in preserving historic treasures and expanding the arts community. It works to design, reconstruct and operate live performance venues throughout North America, with a long history of success.

"Many theatres have fallen into disrepair due to various reasons. As an experienced team, we have the opportunity to preserve a historic treasure, restore it and reactivate the arts community," said David Anderson, President and CEO of ACE Theatrical Group."

In other words, they are sort of an entertainment version of a privately operated HUD, which provides a valuable serivce. ACE went into distressed areas, found theatrical fix'er-uppers, and refurbished them. Then ACE operated them as self sustaining with both the private corporation as well as the surrounding community benefiting from the upgrade.

The press release continued: "ACE Theatrical Group is a continuation of PACE, an entertainment company launched by renowned promoter, producer and venue manager Allen Becker in the 1960's. Both were created to re-energize the arts community and offer more diverse and professionally managed indoor performing arts centers.

ACE Theatrical Group combines public and private sources of funding and works with local municipalities, businesses, community groups and non-profits. "We successfully tap into local communities via grassroots efforts and on-site management, allowing us to know exactly the style of art, music, theatre, dance or entertainment each community would like to see in its neighborhood," said Anderson. "Each community is a unique entity, and our team plays an active role in creating a diverse program mix to serve each one."

Based in Houston, Texas, the company also has offices in New York, San Antonio and New Orleans.

Their selected projects appear to be both well thought out and considered too big to be allowed to fail.

Takeover group The Ambassador Theatre Group (ATG) is the largest theatre ownership/management group in the UK by number of seats - over 48,000.

The company was founded and is run by the husband-and-wife team of Sir Howard Panter and Rosemary Squire, OBE who in 2013 tied the top of the list of the 100 most influential people working in the UK theatre industry. In 2015, they surpassed Sir Andrew Lloyd Webber, who was number one on the list five times.

As a matter of interest, in 1969 Panter worked as Stage Manager on a production of Hamlet starring Nicol Williamson as Hamlet and Marianne Faithfull as Ophelia.

ATG produces shows on its own behalf, with external producers and with producers with which it has contractual arrangements. Sonia Friedman Productions, formed in 2002, and now a leading mainstream production company, is a wholly owned subsidiary of ATG. First Family Entertainment, formed in 2005, a leading pantomime production company, is now solely owned by ATG.



Jerry Mitchell.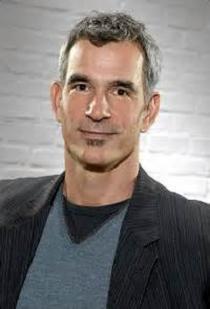 In December 2011 ATG announced it had partnered with Tony Award-winner director and choreographer Jerry Mitchell to form Jerry Mitchell Productions.

ATG's acquisition of Broadway's Foxwoods Theatre in May 2013 heralded the group's US debut, with Panter commenting, "Ownership of the Foxwoods Theatre within the group will provide a catalyst to expand in the North American market."

In March 2014, ATG renamed Foxwoods the Lyric Theatre, following the end of a sponsorship deal between the Foxwoods casino and the theatre's previous landlord, Live Nation. Later in 2013, buyout firm Providence Equity Partners purchased a majority share in ATG from Exponent.

In May 2015 the NY Post printed that ATG was interested in purchasing theatres in New York City listing the Hudson and the Times Square Theatre, owned by New York City, as being on their wish list.

In April 2015 ATG became the majority shareholder of BB Group, parent company to BB Promotion, one of the leading producers and promoters of premium live entertainment in Europe and beyond with a particular strength in touring musicals and dance productions throughout Germany, Austria and Switzerland.

Providence Equity Partners LLC is an American global private equity investment firm focused on media, communications, education and information investments. The firm specializes in leveraged buyout transactions as well as growth capital investments and has invested in more than 140 companies globally since its inception in 1989.

The firm manages funds with over $40 billion in commitments, making it a large global player in the private equity industry. Providence is headquartered in Providence, Rhode Island with five additional offices in New York, London, Hong Kong, Beijing and New Delhi.

ATG is controlled by Providence Equity Partners. Exponent Private Equity has a minority stake. Peter Beckwith, through his company PMB Holdings, is a "major shareholder". Theatre impresario and shipping broker Eddie Kulukundis is a shareholder. Panter and Squire initially owned 8% of ATG, with an option on a further 5%.

In 2009, the Theatres Trust, the National Advisory Public Body for theatres in the UK, stated that it "works regularly with ATG, advising them on their plans for maintenance and care of their theatres. As well as having a good record of looking after its theatres, the company has also been a leader in promoting environmental best practice and reducing their theatres' carbon emissions." ATG also uses a "restoration levy" on tickets to raise funds to upgrade the theatres that they manage.

As to the other four theatres being bandied about in articles as now being "owned" or "acquired" by ATG:



The Saenger Theatre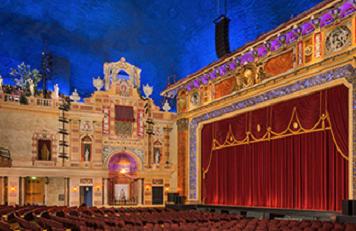 The Saenger Theatre in New Orleans is owned by the Canal Street Development Corporation and operated by ACE Theatrical Group. In early 2009 it was announced by New Orleans officials that ownership of the Saenger Theatre would be turned over to the Canal Street Development Corp., a city agency, who would lease the building to the Saenger Theatre Partnership, Ltd. for 52 years. A stipulation of the deal requires the Saenger Theatre Partnership to host a minimum of 80 shows and sell 100,000 tickets each year. The unique alliance secured $15 million in federal grants, state and federal tax credits, and private financing as part of a $38.8 million restoration. The 2,613 seat venue reopened in 2013.

The 2,153 seat Mahalia Jackson Theater for the Performing Arts in New Orleans is owned by Arts Center Enterprises, which stresses that they are "committed to the re-birth of New Orleans and a revitalized theater district. In support of these efforts, ACENO will adhere to the City of New Orleans' Disadvantaged Business Enterprise (DBE) Program that ensures nondiscrimination in the award and selection of company subcontractors."

Hurricane Katrina severely damaged the theatre which sustained 14 ft. of water, which damaged the motor control center, orchestra lifts, heating and air-conditioning controls, sewerage ejector pumps and other structural components. A $30 million refurbishment followed and was financed by local tax dollars, about $8.5 million from the Federal Emergency Management Agency, and a $500,000 grant from the Andrew W. Mellon Foundation. The theatre is home to the New Orleans Opera Association, the New Orleans Ballet Association, and a wide variety of performing arts attractions.



The Majestic Theatre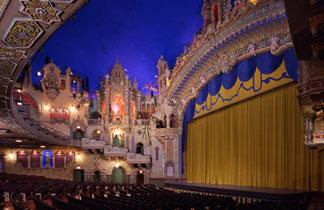 The Majestic Theatre in San Antonio, TX is owned by the City of San Antonio and is operated by ACE Theatrical Group. The Majestic Theatre is a National Historic Landmark, built in 1929. It is home to the Broadway in San Antonio series, along with a wide variety of concerts and performing arts attractions.

The Charline McCombs Empire Theatre in San Antonio, Texas reopened in 1998 following a $5 million renovation. The 856 seat Empire is listed on the National Register of Historic Places. It has been operated by ACE as self-sustaining performing arts facility, home to a wide variety of programming.

The ACE website clearly states information about each venue, explaining that they are the managers - operating each facility in a self sustaining manner.

Ambassador Theatre Group's of owned properties include 12 theatres in London's West End, 26 throughout the U.K including the Apollo Victoria, Donmar Warehouse, Duke of York's, Fortune, Harold Pinter, Lyceum, Phoenix, Piccadilly, Playhouse, Savoy and Trafalgar Studios 1 and 2 (manage and lease the venues), and the Theatre Royal in Sydney, Australia.

ATG is a partner with New York's Lincoln Center Theatre for the current Tony-winning revival of The King and I.

Current and recent ATG co-productions include The Ruling Class starring James McAvoy, Women on the Verge of a Nervous Breakdown starring Tamsin Greig, Richard III starring Martin Freeman, East is East starring Jane Horrocks, Arcadia, Dirty Rotten Scoundrels starring Robert Lindsay and Rufus Hound, Jersey Boys, Rock of Ages, Macbeth starring James McAvoy, The Hothouse starring Simon Russell Beale and John Simm, and The Pride starring Hayley Atwell and Mathew Horne.

Also, Passion Play starring Zoë Wanamaker, Posh, Jumpy starring Tamsin Greig and Constellations starring Rafe Spall and Sally Hawkins. Royal Court at the Duke of York's, Dolly Parton's 9 to 5 The Musical, Priscilla Queen of the Desert, Legally Blonde the Musical, Monty Python's Spamalot, The Rocky Horror Show, Goodnight Mister Tom, The Mystery of Charles Dickens, Lincoln Center's production of South Pacific starring Samantha Womack and Paulo Szot, All New People starring Zach Braff, Ghost the Musical, Matthew Bourne's Nutcracker!, Being Shakespeare starring Simon Callow, The Misanthrope starring Damian Lewis and Keira Knightley, West Side Story and Guys and Dolls starring Ewan McGregor.

In a joint statement, ATG's CEOs, Sir Howard Panter and Rosemary Squire OBE, said, "Our international vision is to roll out our unique fully-integrated business model globally – expanding further throughout North America and into other territories worldwide. The acquisition of ACE presents us with a superb opportunity to work with old friends to help develop that vision. ACE is a team that we know shares ATG's ethos, ambition and absolute passion for live theatre."

Nowhere in the press release or interviews does anyone state - hot damn we just bought five American theatres.

Final closing of the transaction will take place in mid September.

*Use of italic in the above article placed by Broadway To Vegas.






Broadway To Vegas is supported through advertising and donations. Priority consideration is given to interview suggestions, news, press releases, etc from paid supporters. However, no paid supporters control, alter, edit, or in any way manipulate the content of this site. Your donation is appreciated. We accept PAYPAL. Thank you for your interest.





ART AND ABOUT


THE WRATH OF THE GODS

The Wrath of the Gods is on display September 12-December 6, 2015. Photo: Philadelphia Museum of Art.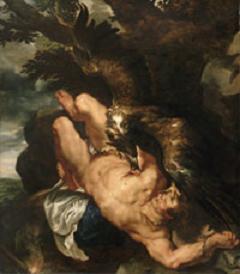 Masterpieces by Michelangelo, Titian, and Rubens.

This exhibition focuses on the masterpiece Prometheus Bound, a singular vision of pain, torment, and creative struggle by Flemish painter Peter Paul Rubens.

This unprecedented exhibition places the work - one of the most important and beloved in the Museum's collection - in conversation with paintings, drawings, and prints that inspired it.

Highlights include Michelangelo's Tityus, perhaps the artist's most famous drawing, and Titian's Tityus, the largest nonreligious painting on canvas of the entire Renaissance.

The Wrath of the Gods offers a fresh opportunity to delve deeply into the creative process of one of art history's most important figures.

September 12, 2015 - December 6, 2015 at the Philadelphia Museum of Art.

ALFRED TAUBMAN'S art collection comprising more than 500 works and valued at more than $500m will be put up for auction by the firm Taubman owned - Sotheby's.

Taubman, who died in April aged 91, was a billionaire real estate developer who bought the UK auction house Sotheby's in 1983.

He revived the company's fortunes but was later jailed for conspiring with his counterpart at rival auction house Christie's to cheat customers out of some $400m during the 1990s by fixing commissions on art sales. He spent 10 months in jail.

During his reign at Sotheby's he auctioned off the estates of the Duchess of Windsor and Jacqueline Kennedy Onassis, creating unprecedented profits.

In announcing the sale, which will be held in New York in November and January, Sotheby's said Taubman's was "the most valuable private collection ever offered at auction".

Works going under the hammer include those by Jasper Johns, Willem de Kooning, Modigliani, Picasso, Thomas Gainsborough, and Jackson Pollock.

Proceeds from the sale will go towards the late businessman's foundation and settling tax obligations relating to his estate.






SHORTS AND DOCUMENTARIES HAVE INTERESTING BACK STORIES
THE HOUSE IS INNOCENT a 13-minute documentary conceived and directed by Nike Coles about the house of serial murderer Dorotha Puente, will be shown at the Sacramento Film and Music Festival on September 12 at the Jean Runyon Theater.

Before the screening, take a tour of the infamous Mansion Flats Victorian house located at 1426 F Street, where in the 1980s Dorothea Puente buried seven bodies of her boarding house victims. In 1988, police questioned Puente about the disappearance of a homeless man who lived at her boarding house. Investigators later discovered the remains of seven bodies in her backyard, and Puente was convicted of three counts of murder. She was also convicted of stealing her victims Social Security checks, which she spent on luxuries. She died in prison in 2011.

Her chilling story is featured in The House is Innocent, which stars John Cabrera, Barbara Holmes, and Tom Williams.

The current owners of the house at 1426 F Street want to give back to the community and all proceeds from tours preceding the film screening and raffle will be donated to Francis House Center a non profit homeless services organization.

Undaunted by its past, fun loving couple Tom Williams and Barbara Holmes, purchased and have lived in the house for over five years. They didn't use a smudge stick to rid the place of evil spirits. Rather, they erected comedic signs and embraced the history, which resulted in a 2012 Sacramento Bee article that inspired Coles' film.

The House Is Innocent premiered at the Tribeca Film Festival earlier this year and won the grand prize for best short documentary at the Rhode Island International Film Festival. It is scheduled to be shown at the Sacramento festival following the tours.

GOODMAN THEATRE VETERANS Laura Esterman and Mark Rosenthal recently co-starred in a 35-minute color short Oil and Vinegar about an oil spill - not a salad - written and directed by Brad Binning and filmed entirely in New York City. It's described as "an artist enlists a panhandler, a powerful businessman, and his former piano teacher to keep a lifelong promise to his grandfather."

Esterman won the 1990 Joseph Jefferman Award in a Principal Role in a Play for Marvin's Room at the Goodman. She also received two other Jefferson Award nominations for Goodman mounts, Mourning Becomes Electra and Much Ado About Nothing. When Marvin's Room transferred to Off-Broadway, Esterman picked up both Drama Desk and Obie awards.

She made her Broadway debut in the 1969 revival of The Time of Your Life. Her other Broadway credits include The Waltz of the Toreadors, God's Favorite, Teibele and Her Demon, The Suicide, Metamorphosis and The Show Off.

Rosenthal co-starred with Esterman in Marvin's Room for which he received a Jefferson Award nomination for originating the role of Hank. The off-Broadway transfer saw him receive a Theatre World Award and a Drama Desk nomination.

His other Off-Broadway credits include: Young Playwrights Festival (1994), This Is Our Youth, The Moonlight Room, and After Ashley. He made his Broadway debut in the LCT production of Ah, Wilderness! He is best known for the movies Uncle Buck, The God Phone, and Jump. Rosenthal has relocated to Los Angeles but returned to New York for the Oil and Vinegar shoot.

ARETHA FRANKLIN is a movie critic. Via speaker phone she delivered her review to Denver based, federal Judge John L. Kane explaining why a documentary Amazing Grace about her 1972 Los Angeles concert shouldn't be permitted to screen at the Telluride Film Festival.

Produced by Alan Elliot, it was directed by the late Sidney Pollack.

Franklin explained that she never gave her concert for the making of the documentary and has spent years trying to keep it from being screened. She had sued Elliot in 2011 to prevent a showing.

She told the judge she was shocked to learn the film could be screened three times at the respected film festival. She indicated that she wasn't being shown any respect.

Judge Kane agreed. "She would suffer immediate and irreparable damage by this showing," Kane said in issuing his order.


SPREADING THE WORD


PLACIDO DOMINGO has been announced at the headline attraction when Chapman University in Orange, CA officially opens their Marybelle and Sebastian P. Musco Center for the Arts on March 19, 2016.

Musco Center for the Arts will be an 88,142-square-foot, state-of-the-art facility that includes an intimate 1,044-seat theater that can accommodate full-scale Broadway style productions, full ballets, symphonies and operas, chamber performances, jazz and more. It will be a principal part of the Orange County arts community and will welcome a broad spectrum of performances by Chapman students and faculty from the acclaimed College of Performing Arts, as well as city events and regional and national touring ensembles.

The Center was designed by Pfeiffer Partners, an architectural firm that has designed award-winning performance facilities worldwide. Yasuhisa Toyota of Nagata Acoustics, a world-renowned acoustical consultancy firm, designed the Center's acoustics. Toyota has been chief acoustician for international projects such as the Walt Disney Concert Hall, Sydney Opera House, Copenhagen's Danish Radio Concert Hall, Tokyo's Suntory Hall and many others.

Dr. William Hall serves as Dean and Artistic Director of Musco Center for the Arts.

1920s SYLE: PROHIBITION-ERA FASHION Glamour, sparkle, dropped waistlines, cloche hats, flappers, and boaters...alcohol was prohibited, yet in 1920s America, the evolution of fashion advanced in daring strides.

From the everyday to the flamboyant, fashion during the "Roaring 20s" broke the rules.

The National Archives Foundation will present a discussion moderated by Tim Gunn, star of Project Runway, along with panelists Valerie Steele and John Dunn, fashion director for HBO's Boardwalk Empire.

A fashion show exploring this exciting period in American fashion history will follow the discussion. September 15 at the William G. McGowan Theatre in Washington, DC.




QUEEN ELIZABETH on September 9, will overtake Queen Victoria to become Britain's longest-reigning monarch — serving as Queen for 63 years and 217 days or, if you prefer, 23,226 days, 16 hours and roughly 30 minutes.

Her plans for the day include opening a new railway line in Scotland.

PRESIDENT BARACK OBAMA will present the National Medals of Arts September 10 in an East Room ceremony at the White House.

The National Medal of Arts, designed by Robert Graham, are awarded by the President of the United States to individuals or groups who are deserving of special recognition by reason of their outstanding contributions to the excellence, growth, support and availability of the arts in the United States.

"Ranging from literature, theater, and visual arts to arts presentation and philanthropy, these artists and organizations have broadened our horizons and enriched our lives. I join the President in congratulating them and celebrating what the arts do for America," NEA chairman Jane Chu said in a statement.

The official citations for the 2015 National Medal of Arts recipients are:

John Baldessari for his contributions as a visual artist. His ambitious work combines photography, painting, and text to push the boundaries of image, making him one of the most influential conceptual artists of our time. (Venice, CA)

Ping Chong for his contributions as a theater director, choreographer, and video and installation artist. Mr. Chong's innovative performances explore race, history, technology, and art to challenge our understanding of humanity in the modern world. (New York, NY)

Miriam Colón for her contributions as an actress. Ms. Colón has been a trailblazer in film, television, and theater, and helped open doors for generations of Hispanic actors. (New York, NY)

The Doris Duke Charitable Foundation for supporting creative expression across the country. With generosity and a bold commitment to artistic risk, this foundation has helped artists, musicians, dancers, and actors share their talents, enriching the cultural life of our Nation. (New York, NY)

Sally Field for her contributions as an actress and filmmaker. The dignity, empathy, and fearlessness of her performances have touched audiences around the world, and she has deployed those same qualities off-screen in her advocacy for women, LGBT rights, and public health (Los Angeles, CA)

Ann Hamilton for her contributions as a visual artist. Ms. Hamilton uses time as process and material, and her work demonstrates the importance of experiencing the arts first-hand in the digital age. (Columbus, OH)

Stephen King for his contributions as an author. One of the most popular and prolific writers of our time, Mr. King combines his remarkable storytelling with his sharp analysis of human nature. For decades, his works of horror, suspense, science fiction, and fantasy have terrified and delighted audiences around the world. (Bangor, ME)

Meredith Monk for her contributions as a composer, singer, and performer. Renowned for her groundbreaking vocal techniques, Ms. Monk has reimagined the instrument of voice with her innovative work. (New York, NY)

George Shirley for his contributions as a tenor. The first African American tenor to sing in a leading role at the Metropolitan Opera, Mr. Shirley has captivated audiences for more than 50 years with his masterful performances. As a pioneer and as a teacher, Mr. Shirley has paved the way for generations of aspiring African American opera singers. (Ann Arbor, MI)

University Musical Society for presenting the performing arts to communities in Michigan. For over a century, the Society has brought world-class orchestras, dance ensembles, jazz performers, and theater companies to Michigan, while supporting the study and creation of new works. (Ann Arbor, MI)

Tobias Wolff for his contributions as an author and educator. His raw works of fiction examine themes of American identity and individual morality. With wit and compassion, Mr. Wolff's work reflects the truths of our human experience. (Stanford, CA)



DESTINY OF DESIRE by Karen Zacarías. Helmed by José Luis Valenzuela.

The new telenovela-inspired comedy stars Nicholas Rodriguez as part of an all-Latino ensemble including Valenzuela's children, Esperanza America, and Fidel Gomez. The cast also features Oscar Ceville, Gabriela Fernandez-Coffey, Rayanne Gonzales, Marian Licha, Geoffrey Rivas, Elia Saldaña and Rosino Serrano, who will also compose original music for this world premiere.

Destiny of Desire kicks off the Arena Stage's 66th season and is part of the Women's Voices Theater Festival. Destiny of Desire opens September 11 at Arena Stages in Washington, DC.

HIGH SOCIETY Music and Lyrics by Cole Porter. Book by Arthur Kopit. Additional Lyrics by Susan Birkenhead. Based on the play The Philadelphia Story by Philip Barry. Also based on the Turner Entertainment Co. motion picture High Society.

Directed by Frank Anzalone.

Choreography by Mary Jane Houdina. Musical and Vocal Director: Douglass G. Lutz.

Tracy Lord is planning her extravagant summer wedding in style! Everything's shaping up to to be the most elegant wedding she could ever have dreamed of - until her ex-husband, a jazz musician, enters into the picture and tries to win her back. When a tabloid reporter is enlisted to cover the nuptials by Tracy's ex-husband, he also falls in love with the bride-to-be. Who will Tracy choose?

You're in for a swell party with favorite songs Let's Misbehave, Who Wants to Be a Millionaire, True Love, and You're Sensational in this glittering new production.

Paul Schaefer stars as Dexter Haven. Megan Nicole Arnoldy is the beautiful Tracy Lord. Ben Dibble as Mike Connor. Liz Imbrie is played by Jenny Lee Stern. The show also features Grace Gonglewski, Alexis Gwynn, Cambria Klein, Dan Schiff, Jon Reinhold and Dan Olmstead.

Costume Designer: Mary Folino. Scenic Design: Robert Andrew Kovach. Lighting Design: Paul Black. Sound Design: Will Pickens.

Performances September 8-October 25 Walnut Street Theatre in Philadelphia. This production of The Philadelphia Story starts their 207th anniversary season.

MARRIAGE by Hashida Sugako.

Directed by Fong Chun Kit.

Set in Japan in 1980s, Marriage follows the story of a single mother, her eldest daughter who dropped out of school to make a living, and the second eldest daughter who has been responsible for the whole family's housework. To build and maintain a "perfect" family, the mother and two daughters give it their all to look after the two youngest daughters who are still in school studying, until one day, the word "marriage" stirs up a huge storm within the quiet family. Must all women find their ultimate destination in marriage? Funny and emotionally affecting all at once, the play depicts the struggles and hopes of leaving home faced by women of different ages and personalities.

Sugako's works often depicts female characters striving to gain autonomy against the odds of fate. Written in 1982 initially as a TV drama, Marriage was adapted into a play in the following year, and it has been staged a number of times in Chinese-speaking regions.

The cast includes Tan Hui Lei Karrie, Cheung Tsz Ki, Kwok Ching Man, Yip Ka Yan, Man Sui Hing, Pichead Amornsomboon, Leung Tin Chak, Yuen Wai Sun, Chow Chi Fai and Chan Kiu.

September 12-26 on the main stage of Hong Kong Repertory Theatre at Hong Kong City Hall Theatre in Hong Kong.


WHO'S WHERE




JOSH GROBAN kicks off his North American tour with a performance Saturday, September 12, at the Cobb Energy PAC in Atlanta, GA.

KRISTIN CHENOWETH performs Friday, September 11 at Mayo Performing Arts Center in Morristown, NJ.

MADONNA opens a two nighter Wednesday, September 9, at the Bell Centre in Montreal, QC. On Saturday the show is at the Verizon Center in Washington, DC.

JUSTIN HAYWARD known principally as the vocalist, lead guitarist and composer for the Moody Blues. Hayward is supported on this tour by Mike Dawes, who is hailed as one of the world's finest and most creative modern finger guitar performers. Monday, September 14, at the Orpheum in Wichita, Kansas.

FOO FIGHTERS perform Tuesday, September 8, at Murrayfield Stadium in Edinburgh, Scotland. On Friday they are in Canada at the Rogers Arena in Vancouver. Saturday finds them back in America at the Gorge Amphitheatre in Quincy, WA.

ARIANA GRANDE performs Tuesday, September 8, at the Shoreline Amphitheatre in Mountain View, CA. On Wednesday she's on stage at the Sleep Train Amphitheatre in Chula Vista, CA. Friday finds her at the Staples Center in Los Angeles.

IMAGINE DRAGONS are in New Zealand this week performing Tuesday, September 8, at the Vector Arena in Auckland and on Thursday they star at the Homcastle Arena in Christchurch.


FINAL OVATION


JOSHUA PARK who appeared in the title role of the Broadway musical The Adventures of Tom Sawyer, died August 30, 2015, following a brief illness. He was 38.

Park was 23 when he starred opposite Kristen Bell, Linda Purl and Jim Poulos, in the April 2001 Broadway musical adapted from Mark Twain's classic novel, directed by Scott Ellis. Although the production ran only 21 performances, Park won a Theatre World Award for outstanding Broadway debut.

Park appeared in the Irish Repertory Theatre's mounting of the original musical The Streets of New York in late 2001 and in its holiday show, A Celtic Christmas, in December 2002, as well as it's concert production of Finian's Rainbow.

Also in 2002 he played the title role in the New York premiere of an Australian musical Prodigal at the York Theatre Company and can be heard on the original cast album which also includes Christian Borle, Kerry Butler and Alison Fraser.

At Connecticut's Westport Country Playhouse, Park starred in a Walter Dallas-directed 2002 production of Athol Fugard's Master Harold… and the Boys. In 2006, Park took on the title role in Stephen Schwartz and Roger O. Hirson's Pippin, in Goodspeed Opera House's revival of the musical.

In 2010, Park appeared in A Christmas Memory at Palo Alto, California's TheaterWorks.

He was a graduate of The North Carolina School of the Arts.

DEAN JONES who originated the role of bachelor Bobby in Stephen Sondheim's Company, died in Los Angeles on Tuesday, September 1, 2015 from complications of Parkinson's disease. He was 84.

He gained worldwide fame as the star of several Disney movies including The Love Bug and That Darned Cat.

He started his career as the host of a local Alabama radio show, Dean Jones Sings, and as a producer of stage shows. Jones bowed on Broadway in There Was A Little Girl opposite Jane Fonda in 1960 and was in Under The Yum-Yum Tree in the same year. He originated the role of Bobby in Harold Prince and Stephen Sondheim's Company in 1970 and toured as Cap'n Andy in the national tour of Prince's Showboat. He also toured in the one-man play, St. John in Exile, directed by Dan Curtis.

Jones founded the Christian Rescue Committee (now Christian Rescue Fund), an organization that provides a way of escape to those persecuted for their faith. His other charitable activities included international child-care and world hunger.

Survivors include his wife of 42 years, writer Lory Basham Jones; children Caroline, Deanna and Michael; eight grandchildren; and three great-grandchildren.

VIVIEN ENG a one-time member of the famed Martha Graham Dance Company and a stage actress, died Thursday, September 3, 2015, at New York-Presbyterian Hospital Weill Cornell's burn center from injuries she sustained after being trapped inside her burning Manhattan high rise apartment. She was 51.

The fire started on the 33rd floor of a building on West 43rd Street just before 4.30pm on Tuesday, September 1, 2015. Firefighters said the fire may have been started accidentally, revealing that 'smoking materials' may have caused it, as first reported by Playbill.

Eng was found unconscious by firefighters inside her burning apartment, suffering from serious burns and smoke inhalation.

Spider-Man star Dylan Baker who lives in the building heard the fire alarm go off and noticed the smoke coming from his neighbor's home. Baker, who played Dr Curt Connors in Spider-Man 2 and Spider-Man 3, and who has a recurring television role of Colin Sweeney on the CBS legal drama The Good Wife, described to NY1how 'there was flames everywhere, and smoke coming out at me".

Baker told NY1: 'I immediately went to our next door neighbor, Vivian, because she is disabled, she walks with a walker and she's had some trouble over the years. (I) banged on the door and shouted her name. I opened the door - I was surprised to find it open - and there was flames everywhere, and smoke coming out at me so I had to slam the door. I yelled again. I didn't hear anything. So we got the heck out."

NBC New York reported that Baker rushed his family outside - and was the one to dial 911.

Eng was part of the ensemble cast of a 1996 revival The King and I on Broadway. Eng danced the role of Eliza in a London The King and I revival, and the role of George in an international tour of the musical. In the U.S. she appeared in the Paper Mill Playhouse production of Chess, and a regional production of West Side Story. In later years illness forced her to curtail her dancing, and she appeared on the TV show Law and Order as an extra, and played a nurse in the 2009 movie Precious.

CONDOLENCES TO Anderson Cooper on the death of his beloved red-and-white Welsh Spring Spaniel, Molly. Audiences fell in love with the sweet pooch when Cooper introduced her on his talk show in 2011. He also spotlighted her in a 60 Minutes special about dogs' emotional intelligence.



















Next Column: September 13, 2015
Copyright: September 6, 2015 All Rights Reserved. Reviews, Interviews, Commentary, Photographs or Graphics from any Broadway To Vegas (TM) columns may not be published, broadcast, rewritten, utilized as leads, or used in any manner without permission, compensation and/or credit.
Link to Main Page
---
Laura Deni



For the snail mail address, please E-mail your request.
CLICK HERE FOR COMMENT SECTION