! >
Broadway To Vegas
  
  REVIEWS INTERVIEWS COMMENTARY NEWS

| | |
| --- | --- |
| | |
THE BOY WHO DANCED ON AIR ORIGINAL CAST CD REVIEW - - DUBLIN THEATRE FESTIVAL - - PERFORMER PINK HAS A WINERY - - JOHN UPDIKE'S GERTRUDE AND CLAUDIUS - - THE UNSILENT PICTURE - - CAMELOT IN CONCERT - - HAVE A NICE DAY AUDIBLE READING - - EVITA AT SYDNEY OPERA HOUSE - - DONATE . . . Scroll Down





Copyright: September 30, 2018
By: Laura Deni
CLICK HERE FOR COMMENT SECTION


DUBLIN THEATRE FESTIVAL TAKES OVER DUBLIN


The Dublin Theatre Festival is Europe's oldest specialized theatre festival. It was founded by theatre impresario Brendan Smith in 1957.

Underway through October 24, 2018, this year there are 18 days of live performance showcasing pioneering international productions, engaging and provocative Irish work, theatre for children, as well a series of critical talks, artist development programs and industry events.

A few of the plays include:


St. Nicholas is Conor McPherson's chilling play. Photo © Helen Maybanks.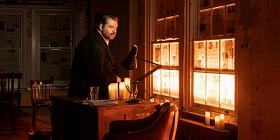 St Nicholas at Smock Alley Theatre. Conor McPherson's chilling play receives its Irish premiere in an intimate new production by the Donmar Warehouse October 9-20. Simon Evans directs Brendan Coyle who returns to the Irish stage for the first time since 2002.

Design: Peter McKintosh. Lighting Design: Matt Daw and Sound Design: Christopher Shutt.

Named by The New York Times as 'the finest playwright of his generation', this is award-winning Conor McPherson's second play to have its Irish premiere as part of Dublin Theatre Festival, following The Night Alive in 2015.



The Patient Gloria by Gina Moxley at the Abbey Theatre on the Peacock Stage. Photo © Luca Trufarell.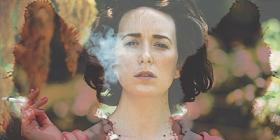 The Patient Gloria runs through October 6. Female desire is still a handful. The Patient Gloria is a new work by Gina Moxley, inspired by the 1965 films Three Approaches to Psychotherapy, also known as The Gloria Films.

John McIlduff directs Gina Moxley and Liv O'Donoghue. Set Design: Andrew Clancy. Costume Design: Sarah Bacon. Sound Design: Adam Welsh. Lighting Design: Sinéad Wallace. Music: Zoe Ní Riordáin.

Oscar-nominated Irish actress Ruth Negga makes her Gate stage debut in the title role of Hamlet. Directed by award-winning director Yael Farber. Shakespeare's iconic story of politics, vengeance, madness and murder is reimagined in a ground-breaking, visionary Gate Theatre production on stage through October 13.

Hamlet is one of the most revived Shakespeare plays in the Gate's 90 year history (1928–2018). In celebration of the theatre's pioneering founders, Hilton Edwards and Micheál Mac Liammóir, Shakespeare's iconic story of politics, vengeance, madness and murder is reimagined in a ground-breaking, visionary Gate Theatre production for today's audience.



Oscar nominated Ruth Negga stars in Hamlet. Photo © Chris Sutton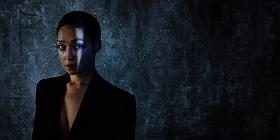 In addition to Negga the cast includes: Fiona Bell, Gavin Drea, Aoife Duffin, Nick Dunning, Peter Gaynor, Steve Hartland, Mark Huberman, Gerard Kelly, Conor Madden, Barry McKiernan, Ruth Negga, Owen Roe, and Gerard Walsh.

The creatives include: Set and Costume Design: Susan Hilferty - Lighting Design: Paul Keogan - Sound Design: Tom Lane - Movement Director: Muirne Bloomer - Voice Director: Andrea Ainsworth - Associate Director: Marc Atkinson - Textual Advisor: Ben Power.

A Portrait of the Artist as a Young Man is on stage through October 7. From Rough Magic comes the world premiere of Arthur Riordan's vibrant stage adaptation of the seminal novel by James Joyce, A Portrait of the Artist as a Young Man, brought to life by Ronan Phelan.



The Misfits from The Corn Exchange. Photo © Trish Wylie from the painting Bang Bang Roses.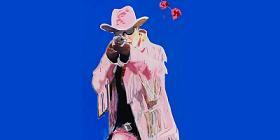 The Misfits runs through October 7. The Corn Exchange brings Arthur Miller's iconic film The Misfits to the stage for the first time in this new reimagining by Annie Ryan. The Misfits shows the disillusionment of the American Dream.

The cast includes: Emmet Byrne, Úna Kavanagh, Aidan Kelly, Aoibhinn McGinnity, and Patrick Ryan.

Set and Light Design: Zia Bergin-Holly. Composition and Sound Design: Alma Kelliher. Costume Design: Saileóg O'Halloran. Movement: Justine Cooper.

Eliza's Adventures in the Uncanny Valley is staged October 3-7. In Eliza's Adventures in the Uncanny Valley from Pan Pan Theatre, Eliza is sent into an anonymous motel, where she interacts with four characters - all mysteriously booked into the same room.

Everyone's Fine with Virginia Woolf shows October 4-7 at the O'Reilly Theatre, Belvedere College. From the Obie-award winning company that created Gatz, a new play, written by long-time company member Kate Scelsa and directed by Artistic Director John Collins, fresh from its world premiere in New York.

Tailor-made for this moment, Everyone's Fine with Virginia Woolf is, in turns, loving homage and fierce feminist take-down of Edward Albee's drama Who's Afraid of Virginia Woolf? The power dynamics of the original play's not-so-happy couple are subverted, and no one is left unscathed by the ferocity of Martha's revenge on an unsuspecting patriarchy.

The cast includes: Lindsay Hockaday, Vin Knight, April Matthis, Annie McNamara, and Gavin Price.

The creatives include: Set Design: Louisa Thompson. Lighting Design: Ryan Seelig. Costume Design: Kaye Voyce. Sound Design: Ben Williams. Properties Design: Amanda Villalobos.

Druid Shakespeare: Richard III has performances October 3-13. Shakespeare gives us one of the great villains in Richard III, in a chilling and darkly comic story of power and ambition. Druid continues its exploration of Shakespeare's kings with the acclaimed creative team.

The Bystander is on stage October 4-6. Performed by an internationally acclaimed cast and drawing on the expertise of a psychologist, The Bystander gets under the skin of how we behave as individuals and groups.

Directed by Garry Hynes the cast includes: Frank Blake, Jane Brennan, Ingrid Craigie, Siobhán Cullen, Peter Daly, Zara Devlin, Garrett Lombard, Seán McGinley, Aaron Monaghan, Marie Mullen, Rory Nolan, John Olohan and Marty Rea.

The creatives include: Design: Francis O'Connor. Lighting Design: James F. Ingalls. Sound Design: Gregory Clarke. Music: Conor Linehan. Movement Director: David Bolger. Co-Costume Designer: Doreen McKenna. Dramaturg: Thomas Conway. Assistant Dramaturg: Eleanor White. Casting Consultant: Maureen Hughes.

The M House directed by Medb Lambert with shows October 8-9.

"My name is Marcie. I've been here for ten years, three months and two days. Here all our names begin with M. There's Max, Melissa, Mary, Mark, Michael and Malcolm. This is the M house. There's also an A house, a B house, a C house, a D house…. you get the picture.

We're supposed to sit and watch TV all the time but we have other ideas…
and we've got questions…lots of questions.



The M House has performances October 8-9. Photo © Evelyn McNamara.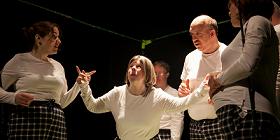 The M House is an adventure story. It's a satirical look at the legacy of institutional Ireland. It's a scramble to make sense of their one-size-fits-all culture. It's a parable of times about the treatment of the vulnerable. The M House is a play for anyone who's ever been put in a box.

Cast includes: Shane M. Byrne, Gary Comerford, Janice de Bróithe, Sighile Hennessy, Belinda Henzey, Susie Lamb, Mairéad Maguire, Ray O'Neill, Andrew Pike, and Jim Rohan.

The creatives include: Design: Medb Lambert - Lighting Design: Adrian Mullan - Movement: Cindy Cummings - Paintings: Diane Chambers.

Equinox Theatre Company is part of KCAT Arts Centre, Kilkenny who have been pioneering and championing inclusive arts practice for over twenty years. Open captioning on all performances. This production is funded by the Arts Council. Presented by axis: Ballymun and Arts & Disability Ireland in association with Dublin Theatre Festival.

Klosterhof - October 9-13 - is a dream to stay unforgotten, a testament that hopes the finders of the capsule will remember its creators so that they can be reborn through the footage. It is also a reflection on why we record our lives and the human dream of immortality.

Dublin Theatre Festival has partnered with Bord Gáis Energy Theatre to bring Dance Consortium's fabulous Les Ballets de Trockadero de Monte Carlo to Dublin. for shows October 9-10.

The End of Eddy has performances October 9-13. Born into poverty in rural France, a boy grows up among hard men and women living hard and violent lives. Bullied relentlessly for being gay, this is the story of Eddy's struggle to understand who he is, who he might become, and of his fight to escape.

The Fever with shows October 9-14 is the latest work by 600 Highwaymen, which tests the limits of individual and collective responsibility. Performed in complete collaboration with the audience, The Fever examines how we assemble, organize and care for the bodies around us.






E-Book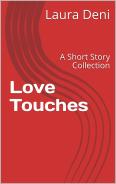 Soft back Book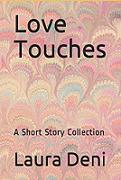 Broadway To Vegas is supported through advertising and donations. Priority consideration is given to interview suggestions, news, press releases, etc from paid supporters. However, no paid supporters control, alter, edit, or in any way manipulate the content of this site. Your donation is appreciated. We accept PAYPAL. Thank you for your interest.


ART AND ABOUT


GILLIAN AYRES

Where the Bee Sucks, by Gillian Ayres1981-1982_Oil on canvas 227.3 x 242.5cm
the pre-eminent British abstract painter who died in a North Devon, England hospital on April 11, 2018 at age 88 was best known for abstract painting and printmaking using vibrant colors, which earned her a Turner Prize nomination.

She once said that, "To me, art - color in art - is wonderfully indulging. I don't see why you should not be filling yourself up, making yourself happy. I want paintings to be uplifting."

Ayres' early works are typically made with thin vinyl paint in a limited number of colors arranged in relatively simple forms, but later works in oil paint are more exuberant and very colorful, with a thick impasto being used.

The current exhibition has 20 of her paintings on display is from her later period, in which Ayres thickly applied pigments to create an enthralling visual impact, encouraging the audience to enter her mind and to see the world as she saw it.

One of Ayres' early projects was a 1957 commission by architect Michael Greenwood to decorate the South Hampstead high school dining hall in north London. The murals, described as "the only true British contribution to American abstract expressionism," were covered over with wallpaper before being rediscovered in 1983 in nearly perfect condition.

The titles of her paintings, such as Anthony and Cleopatra (1982), A Midsummer Night (1990) and Gyre and Gimble (2013), were usually given after the painting is completed and do not directly describe the content of the painting, but rather are intended to resonate with the general mood of the work.

The current exhibition in commemoration of Ayres is now on display at the Pifo Gallery inside Beijing, China's 798 art district and runs through November 15, 2018.

TUDORS TO THE WINDSORS: BRITISH ROYAL PORTRAITS FROM HOLBEIN TO WARHOL is a spectacular exhibition spans 500 years of British royal portraiture to capture the extraordinary history and fascinating figures of four dynasties of English monarchs. The MFAH is the only U.S. venue to host this unprecedented exhibition, a landmark collaboration with the National Portrait Gallery in London.

An opening day lecture on October 7 features London curator Louise Stewart offering a fascinating insights into the National Portrait Gallery's royal holdings, including conservation discoveries; stories of royal domestic life; and the fascinating figures from some of the most outstanding portraits ever produced.

Visitors are encouraged to keep an eye out for in Tudors to Windsors, a powerful, father-daughter duo: Henry VIII and Elizabeth I.

On view beginning October 7 at the Museum of Fine Arts in Houston, Texas.

THE FRALIN MUSEUM OF ART at the University of Virginia leads the Signs of Change/Charlottesville art and community engagement project in which four organizations and 11 artists from the Charlottesville and Virginia area create workshops and artworks as part of nationwide For Freedoms/50 State Initiative.

The purpose is to educate residents about the history of slavery and African American life in Charlottesville, and to shed light on current realities for residents of color. Signs of Change/Charlottesville, is a partnership with the Charlottesville Office of Human Rights, the Jefferson School African American Heritage Center and the Bridge Progressive Arts Initiative.

Artist Hank Willis Thomas invited The Fralin Museum to participate in the For Freedoms/50 State Initiative, a national program that uses art to promote civic engagement in advance of the November mid-term elections. Signs of Change/Charlottesville is The Fralin's answer to that invitation. The program has two parts: a series of workshops and displays of artworks created by local artists beginning in October.

Part one of the project involves local artists creating original works, which will address a number of historic events in Charlottesville's African American history. Completed works will be reproduced for display at locations throughout the city, beginning in October. In January, 2019 an exhibition of the original work will take place at The Bridge Progressive Arts Initiative. The artists – Bolanle Adeboye, Eze Amos, Anne Chesnut, Sahara Clemons, Logan Dandridge, Alan Goffinski, India Mawn, Cary Oliva, Frank Walker, Travis Walker and Sandy Williams – represent a variety of backgrounds, ages and artistic mediums.

Part two of Signs of Change/ Charlottesville is a series of community and University workshops including ones taking place October 3 and 8th.





SWEET CHARITY


GOLF: SAFEWAY OPEN 2018 takes place at Napa California's Silverado Resort and Spa, October 3-7, 2018.

100% of all ticket sales support fire relief in Napa Valley.

See Phil Mickelson and the best golfers on the PGA Tour, great live music and enjoy the best Napa wines, beer, spirits and food from celebrity chefs.. Your ticket includes admission to the Safeway Open PGA Tour golf tournament, the Safeway Open Concert Series and four on-course hospitality venues featuring great food, wine, beer and spirits – No cover charges and no upgraded tickets needed. No re-entry, rain check privileges, refunds or exchanges.

Lead singer Sammy Hagar and bassist Michael Anthony formerly of Van Halen will rock on October 4th. Catch some Van Halen Classics as only Sammy can perform them. To round out the stellar group, The Circle, is drum legend in his own right - Jason Bonham and guitarist, Vic Johnson.

The hot indie rock band, Young The Giant brings their hits My Body, Cough Syrup and Apartment to the stage on Friday, October 5.

Billy Idol stars on Saturday, October 6th. Rock legend Billy Idol brings his thumping, cinematic songs about sin, redemption and the love of rock n' roll to Napa! See his generation defining hits White Wedding and Rebel Yell live after golf concludes.

THE STATE THEATRE NEW JERSEY in New Brunswick, NJ recently honored Senator Bob Smith at the annual Classical Season Celebration event. The event featured a performance by renowned violinist Itzhak Perlman with accompaniment by pianist Rohan De Silva, and featured pieces by Leclair, Franck, and Stravinsky. This concert marked the beginning of State Theatre New Jersey's 2018-2019 classical season.

"The State Theatre hosts more than 200,000 people a year, including 20,000 school children at Performances for Schools, who in many instances would not be normally exposed to cultural and artistic performances," said Senator Bob Smith. "And for this reason, the State Theatre is a game changer. It not only provides great events of culture, it really changes our lives and improves the quality of our lives."

The committee included Co-Chairs Wendy Wiebalk and Steve Cahn, Frankie Busch, Andrea Cunnell, Susan Darien, Alice DeVoe, William Downey, Mary Ellen Dundon, Christian & Christine Jensen, Jean McDonnell, Steve Reichman, Robin Suydam, and The Honorable Blanquita B. Valenti.

The Honorary Committee included: Middlesex County Freeholder Kenneth Armwood, Senator Christopher "Kip" Bateman & Sue Bateman, Mayor James M. Cahill & Laura Cahill, Robert & Nadine DiLeo, Jonathan & Beth Frieder, Theodore H. Light, Jeff & Judy Milanaik, Jack Morris & Sheryl Weingarten Morris, Tony & Liliane Nader, Derrick Scenna, Sheriff Mildred Scott & Richard Scott, Ellen Smith, Senate President Stephen M. Sweeney, and Mayor Brian C. Wahler & Paulette Crabiel Wahler.



E-Book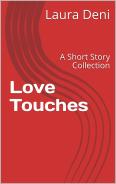 Soft back Book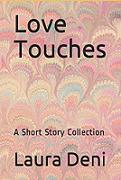 A TOAST TO PINK FROM HER OWN VINYARD
P!nk and her husband Carey Hart own Two Wolves Winery which releases their first wines next month.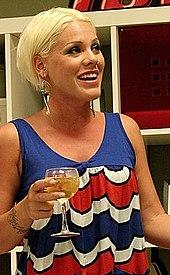 Known on business contracts as Alecia Beth Moore the performer known as P!nk has spent the past five years waiting for her grapes to mature. As a winery owner, she's finally releasing her first wines from her winery named Two Wolves, in honor of the Cherokee parable about the oppositional forces of good and evil inside every person.

Five years ago, P!nk and her husband, the former motocross racer Carey Hart, whom she met at the 2001 X Games in Philadelphia, bought a 25-acre vineyard on a 250-acre property in Santa Barbara County's Santa Ynez Valley, about 140 miles north of Los Angeles. They actually relocated to the property, built a winery, hired Viticulturist Ben Merz and assistant winemaker Alison Thomson.

P!nk even took a five-year break from releasing new music so that she could concentrate on her longtime dream of making wine. Fans will be thrilled to know that, in addition to wine, she recently released a new album Beautiful Trauma.

P!nk is the latest in a long line of celebrities who have gotten involved in the wine business - some more successful than others. Some have lent their names and agreed to publicity appearances, while others have become more involved. For P!nk, it's a hand on serious business endeavor - one she has long desired.

Noted for her fashion style, such the "adventurous" hairstyles she has worn, which have included fluorescent spikes to pink-streaked dreadlocks to a pitch-black skater cut, she can be found doing physical labor on Two Wolves wearing jeans and a farm shirt.

She's spent the last few years taking wine courses through the Wine & Spirit Education Trust and UCLA Extension.

On November 15, Alecia Moore - a/k/a/ P!nk releases her first wines: a Cabernet Sauvignon, Cabernet Franc and Petit Verdot.

Cheers!


THE MUSIC GOES ROUND AND ROUND


THE BOY WHO DANCED ON AIR original cast recording has been released by Broadway Records.

Composer Tim Rosser who also did the orchestrations and book writer and lyricist Charlie Sohn are winners of the 2015 Jonathan Larson Award, ASCAP's 2015 Mary Rodgers/Lorenz Hart Award and the 2016 San Diego Critics Circle Award for Outstanding Original Score for this musical.

The Boy Who Danced on Air was inspired by The Dancing Boys of Afghanistan, a 2010 documentary made by Clover Films and Afghan journalist Najibullah Quraishi about pedophilia, which aired on PBS. It focused on the ancient tradition of bacha bazi, which is a slang term for "boy play" in Afghanistan for a wide variety of activities involving sexual relations between older men and boys. Wealthy men buy boys from poorer families, dress them as girls, and train them to dance. Then they are physically and sexually abused.

In the musical The Boy Who Danced on Air the plot is the love story between Paiman and Feda two of the dancing boys. Feda is owned by Jahandar's cousin, Zemar. Both Paiman and Feda have spent their young lives as dancers in the world of bacha bazi. Having met and fallen in love they set on a journey to find their independence.

The CD is blessed with a strong cast. Troy Iwata last trod the boards in the new off-Broadway musical Be More Chill which closed September 23 at Broadway's Signature Center and will transfer to Broadway at the Lyceum Theatre beginning in February 2019, with Iwata understudying the featured roles of Michael, Rich, & Jake - and will be making his Broadway debut with the show. Iwata possesses a beautiful voice and plays the role of Paiman.

Nikhil Saboo who can be seen on Broadway in Mean Girls, is Feda - Currently appearing on Broadway in The Band's Visit Jonathan Raviv appears on this CD as Jahandar. He's a graduate from Vanderbilt University and a veteran performer who turns in a strong performance. Osh Ghanimah is cast as Zemar. In addition to performing Osh has taught English and Theatre as a public school teacher. In 2012 he was one of two actors selected to work with Harvard Law School and Professor Philip Burling to create a simulated lawyer's meeting for third year law students as part of their legal writing course in a training exercise called The Prenup.

Baritone Deven Kolluri as The Unknown Man who serves as narrator and Shiv Pai as the Young Boy. Pai who is now 15, started his musical theater career at th age of eight. He had a reoccurring role as Davos in Iron Fist. He also is passionate about current events and human rights, even re-tweeting intelligent, well reasoned comments.

It shouldn't come as a surprise that the score isn't your typical Broadway/off-Broadway offering.

No sweeping strings, No blaring horns. No bring 'em to their feet closing act number. No numbers that you'll sing or hum. It has an authentic ethnic musical structure which can dramatically build, but also become as gentle as the ages of the young boys. Their fear and abuse is comforted by a gentle piano and the cradling notes of ethnic instruments.

The score is intriguing with rhythm and melody centric, pulsating with the beats which convey emotions ranging from fear to love.

The music is played to perfection by a five-piece band, conducted by David Gardos. The musicians are: David Gargos piano and conductor - Hidayat Honari guitar/ rubab a lute-like instrument from Afghanistan - Eylem Basaldi violin - Philip Mayer percussion - Benjamin Gallina bass.

One of the most impressive aspects of this CD is the sound. It's as though you were listening to a production recording meant to air on radio. You can almost "see" where the performers are standing. When people singing or speaking are in the background, though easily heard, that distance is obvious. When two singers are standing next to each other or father away - that is conveyed. Every note and word - sung or spoken - is easily understood. Dialogue is an important part of this recording.

Deven Kolluri as The Unknown Man who serves as narrator guides the listener, beautifully setting up the scene transitions.

In the first song A Song He Never Chose, the Unknown Man narrates the story of Paiman's adjustment to his sale "You're going to be my dancing boy" - subsequent years of training, "years and years his confidence grows" until Jahandar informs Paiman of his other duties: "Men have needs. That's why we have dancing boys – boys who we train to dance but also to bring into our homes and tend to our desires. It's a sacred role, one that's now yours to fulfill." A sacred duty which permits their owners to remain faithful to a wife who must stay at home, and remain covered - the only female with whom the husband is permitted to have sex.

During Tract 7 Play Your Part, Jahandar explains to Paiman that they all play a role and advised "don't pick a fight just to prove your strong." It's explained that, as is traditional, when the boys grow into men, they can be provided with a wife and thus their relationship will end and they will go their separate ways, raising their own families. The listener can feel the confusion and sadness in the singing voices.

Tract 10 A Boy of My Own is heart-wrenching. Feda (Iwata) and Paiman (Saboo) deliver a powerful, soaring duet in which they vow that when they have a boy of their own they "would never treat my dancing boy this way - - - he'll feel wanted and talented - - -- he'll feel warmth and security."

I Can See It gloriously sung by Jahandar (Raviv) offers dramatic, inspiration hope that "just one spark and the world will grow."

The production uses dance as a metaphor for coping with one's circumstances, which is apparent in the tempo of most numbers. Tract 15 - Paiman's Dance begins with an instrumental intro from a gentle piano with The Unknown Man advising "You cannot let them break you."

In I Know How You Feel Jahandar tries to emphasize that he understands as the boys grow up and out of their jobs as dancing boys.

Feda and Paiman are required to move on to new lives having come from A Song He Never Chose, which is the dramatic finale. They are advised that they'll "have to pretend to sing the song along with whatever song the world wants you to sing." If they persevere "then all the world will follow your song."

The album contains a bonus track, the beautiful His Song by four-time Grammy Award winner India.Arie.

The Boy Who Danced on Air had its world premiere at The Diversionary Theatre in San Diego, CA and its Off-Broadway premiere at the Abingdon Theatre on May 15, 2017.

The dramatic booklet which contains the lyrics has photography by Maria Baranova has a foreword by composer Stephen Flaherty.

The package design is by Robbie Roselle.

Recording engineer: Joseph Colmenero. Post-production engineer was Leo Wolfe. Mixed by Brendan Muldowney. Mastered by Fred Kevorkian. Recording at The Cutting Room Studios in New York City. Mixed at The Carriage House in Stamford, CT. Mastered at The Power Station in New York City. Music assistants: Eva Gertz and Jacinta Clusellas.


SPREADING THE WORD


PRINCE HARRY AND WIFE MEGHAN THE DUCHESS OF SUSSEX

Prince Harry and Duchess Meghan will visit their dukedom this week. Photo: Kensington Palace.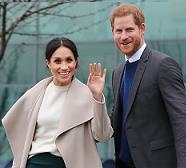 will visit their dukedom of Sussex on Wednesday, October 3, to view, among other things, the rare Sussex copy of the American Declaration of Independence. The document is one of only two contemporary handwritten ceremonial manuscript copies, the other being the signed copy housed in the National Archives in Washington D.C.

During their visit to Sussex Harry and Meghan will visit some of the county's famous landmarks including the iconic Royal Pavilion. Starting its life in the mid 1780s, the Royal Pavilion was built by George, Prince of Wales, who later became the Prince Regent. The royals will tour several of the Pavilion's rooms, learning more about the building's history and the impact that it had on the social development of Brighton in the 18th century.

The couple will then walk to Survivors' Network, a charity that supports survivors of sexual violence and abuse in Sussex.

The organization's philosophy is: "If you have experienced sexual violence at any point in your life, we are here for you. It can be happening now, have happened recently or have happened a long time ago – if you are a survivor of sexual violence, we can offer you help, support, advice and counselling.

"We will listen without judgement. We will believe without question. We are here for you."

Harry and Meghan will have the opportunity to talk to service users, volunteers and staff. The center is a community hub that offers a range of positive activities, a 'chill out' area and music practice room. The newlyweds will meet young people from youth groups across East Sussex to hear their strategic plans and priorities around mental health and emotional well being.

Their discussions are part of Takeover Challenge day, which is a national initiative that encourages organizations to put young people into real life decision-making positions.

The couple will also travel along the coast to Bognor Regis where they will officially open the University of Chichester's Engineering and Digital Technology Park.

THE FIFTEENTH ANNUAL PRELUDE FESTIVAL presented by The Martin E. Segal Theatre Center at The Graduate Center, CUNY takes place Thursday - Saturday, October 4-6, 2018.

Dedicated to artists at the forefront of contemporary New York City theatre and performance, Prelude 2018 features an array of artists working in theatrical and interdisciplinary performance. The festival gives audiences and artists a survey of the current New York moment via in-process performances, conversations, presentations, and workshops - all completely free and open to the public.

Free and open to the public at the Segal Theatre and Elebash Recital Hall, New York City.

HAVE A NICE DAY a new play by Billy Crystal and Quinton Peeples will receive an Audible reading at Off-Broadway's Minetta Lane Theatre in New York City. October 7-8.

The readings, which will be recorded by Audible Inc. for future release, will feature Tony winner Crystal, Oscar nominee Annette Bening, Oscar winner Kevin Kline, Dick Cavett, Keegan-Michael Key, Darrell Hammond, Auli'i Cravalho, Irene Bedard, Chris Cafero, Robin Thede, and Robert King.

In the new play, President David Murray (Kline) starts the day in crisis. He's lost control of Congress, has to decide whether to run for a second term, and his wife and teenage daughter are barely talking to him. What's more, the Angel of Death (Crystal) has sent a rather inept "repo man" who is at the foot of his bed, giving him only one more day to live. Cavett will narrate.

THE EQUITY PROJECT Increasing the Presence of Blacks in Ballet is a three-year partnership bringing together a cohort of artistic and executive leaders from 21 large budget, professional ballet organizations for in-person meetings and coaching, with the purpose of increasing the presence of blacks in ballet in all areas of the industry.

The ballet organizations confirmed to participate are: American Ballet Theatre, Atlanta Ballet, Ballet Austin, Ballet Memphis, Boston Ballet, Charlotte Ballet, Cincinnati Ballet, Dance Theatre of Harlem, Miami City Ballet, Nashville Ballet, National Ballet of Canada, New York City Ballet, Oregon Ballet Theatre, Pacific Northwest Ballet, Pennsylvania Ballet, Pittsburgh Ballet Theatre, Richmond Ballet, San Francisco Ballet, School of American Ballet, Texas Ballet Theater, and The Joffrey Ballet.

A team of consultants will support the project. Dance Theatre of Harlem, The International Association of Blacks in Dance (IABD) and Dance/USA are administering The Equity Project.

FOR THE FIRST TIME IN THE MIDDLE EAST the Alvin Ailey Company comes to Dubai Opera to perform eight outstanding works including the legendary Revelation, reflecting the Company's spectacular range, diversity and artistry. The Ailey company has gone on to perform for an estimated 25 million people at theaters in 48 states and 71 countries on six continents - as well as millions more through television broadcasts, film screenings, and online platforms. October 4-6, 2018 at Dubai Opera in Dubai, UAE.

JOHN UPDIKE'S GERTRUDE AND CLAUDIUS will be presented as a staged reading as the last offering in The Shakespeare Theatre's Lend Us Your Ears play reading series.

Gertrude and Claudius is playwright Mark St. Germain's 2017 stage adaptation of John Updike's provocative novel of the same name, published in 2000. The events of the play serve as a prequel to Hamlet, and the focus is on Gertrude's girlhood, her arranged marriage to the man who becomes King Hamlet, and her middle-aged affair with her husband's younger brother. Drawing on aspects of ancient Scandinavian legends, hints from Shakespeare's play, and his own imagination, Updike paints a compelling tale of familial dysfunction, changing philosophical world views, and a world darkened by the shadow of Gertrude's brooding, malcontented son, Prince Hamlet. In St. Germain's capable hands, the tale makes the move from novel to play form, and The Shakespeare Theatre is eager to hear audience feedback on this new riff on these iconic characters.

Monday, October 1, 2018 at the F.M. Kirby Shakespeare Theatre in Madison, NJ.

THE UNSILENT PICTURE an original black-and-white silent film starring Tony Award winner Bill Irwin and directed by Alex Harvey is the centerpiece of a 16-night experience in which the film accompanied by live musicians and a special effects "Foley artist" in an immersive environment.

New York's historic Hudson Valley announces the expansion of its Halloween-themed events, the largest in the tri-state area, with The Unsilent Picture, at the Philipsburg Manor premiering October 5, 2018.

Historic Hudson Valley commissioned the film, which is based on the Washington Irving short story, The Adventure of the Mysterious Picture. Shot on location in Croton-on-Hudson, N.Y. at Van Cortandt Manor, a National Historic Landmark owned by Historic Hudson Valley, the short film explores what happens when a man of science has a brush with the possibility of the supernatural.

"At once buffoonish and Gothic, The Unsilent Picture is a playful homage to a bygone era of storytelling," says director Alex Harvey. "Based on a tale from the father of the American ghost story, Washington Irving, the film reminds us that no matter how much we grow up, our childhood fear of the unknown is always lurking nearby - waiting to be provoked."

Irwin plays the role of the man of science, Geoffrey Crayon. "You don't get asked often to be part of the making of a silent film. It's an art form, a craft, of the past. If silent story-telling is what keeps you up at night - if you feel like the movies of the '20s are one of America's great contributions to world culture - it's hard to be contained and composed when you hear an homage to the silents is being made," Irwin explained. "Bravo to Historic Hudson Valley for commissioning maestro Alex Harvey to make a gothic salute to the era of film-making that came first—the one that began the moment the camera was invented. And to them both for hiring me."

AUSTIN CITY LIMITS MUSICAL FESTIVAL is a massive multi-genre festival in Texas' capital city. Begun in 2002, the festival is a six day, two weekend affair at Zilker Park in Austin, Texas.

The popular festival will take place October 5-7 and October 12-14, 2018.

SUNDAY, SEPTEMBER 30 is National Chewing Gum Day, National Mud Pack Day, and National Hot Mulled Cider Day. Monday, October 1st is National Hair Day, Fire Pup Day, and National Homemade Cookies Day. October 2nd is National Name Your Car Day and National Fried Scallops Day October 3rd is National Boyfriend Day, National Coffee with a Cop Day and National Pumpkin Seed Day the latter two are always the First Wednesday in October, while October 4th is National Taco Day, National Golf Lover's Day and National Vodka Day. October 5th is National Get Funky Day, National Rhode Island Day, National Do Something Nice Day, and National Apple Betty Day. October 6th is National Plus Size Appreciation Day, National Mad Hatter Day, National German-American Day. and National Noodle Day.





IN THE COURTS AND CONGRESS


BILL COSBY 81, has been sentenced from three to 10 years in state prison for drugging and sexually assaulting a woman in 2004. Cosby also will be classified as a "sexually violent predator," which requires registration and counseling for life.

The same Bill Cosby who became America's iconic father for everyone no matter their race, ethnicity or religion; the guy who made groundbreaking television colorblind casting history by co-starring with Robert Culp in I Spy and received his PhD degree by airing his video doctoral dissertation Fat Albert and the Cosby Kids as a teaching tool in elementary schools on The Tonight Show Starring Johnny Carson - the idol of millions. At one point he did more for encouraging education - and eating pudding - than any other performer.

During the 1970-80s he regularly performed in Las Vegas delivering droll and hilariously entertaining shows. Many times I reviewed his performances and went backstage to interview him. He was always affable, charming and gracious. After the sexual accusations against him emerged, one backstage encounter kept popping up in my mind

After his performance I went into his dressing room. Already there was Joe Delaney who was the majordomo of local Las Vegas entertainment coverage. With a law degree, Delaney had worked for Decca Records before moving to Las Vegas. He wrote a local newspaper column and had a radio program. He was also considered a confident of Bill Cosby and spent a lot of time with him.

There was a bowl of small, round, white mint type candies on the bar. Cosby sat on a stool and stared at the candies as he fingered them. Across from him was Joe Delaney while I stood at Cosby's side. It was as if Cosby was in the room by himself. As he fingered the candy he had a strange look on his face and said something to the effect of: I wish these were the real thing. I need to get some more of those. Boy, I have fun.

Delaney became very serious and, in effect, replied: I've warned you before. You shouldn't do that. It's wrong. You've got to be careful. You could get in a lot of trouble.

I had no idea what they were talking about.

Then the sexual allegations happened. The drugging. The rapes.

Cosby was in his hotel dressing room with two members of the press - one giving him national press and the other a confident who provided him dominate Las Vegas press - and all Cosby could think about was his next sexual assault.

CBS last Friday through a Securities and Exchange Commission filing disclosed that they have been subpoenaed by the New York District Attorney's office and the city's Commission on Human Rights regarding information related to sexual misconduct allegations that led to the forced removal of longtime chief Les Moonves. New York's state Attorney General's office has also "requested information about these matters," the filing stated.

The company said that it is cooperating.

Moonves is accused of sexual misconduct and of using his power to harm, if not destroy, the careers of women who rebuffed or angered him.

Last Tuesday, September 25, 2018, CBS named Richard Parsons as interim chairman of its board. Parsons, 70, is the former chairman and chief executive of Time Warner, as well as serving as chairman of Citigroup. He also served as interim chief executive of the Los Angeles Clippers of the NBA.

In other changes, Gil Schwartz CBS Communication chief, one of nine members of the CBS corporate executive team and a longtime trusted advisor to disgraced Moonves has announced that he will retire from CBS on November 1, 2018. Schwartz spent decades overseeing the entire PR, media relations and corporate communications operation.

FINAL PASSAGE OF THE MUSIC MODERNIZATION ACT IN THE HOUSE on September 25, 2018 was joyously greeted by Neil Portnow President/CEO of the Recording Academy. "The trajectory of the Music Modernization Act has shown the power of music creators to effect real change. From its unanimous approval in the House of Representatives in April, to its passage in the Senate last week, we have seen unprecedented advocacy from the music community. With today's final passage of the bill in the House, we are one step away from the most sweeping music copyright reform since the 8-track tape era, and we look forward to this being signed into law."



E-Book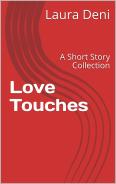 Soft back Book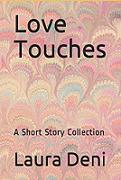 EVITA

Tina Arena as Evita. Photo: Sydney Opera House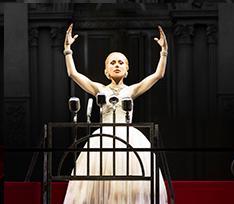 with music by Andrew Lloyd Webber and lyrics by Tim Rice.

Directed by Harold Prince.

Musical direction by Guy Simpson.

Choreography by Larry Fuller.

Starring as Eva is Tina Arena and powerful baritone Paulo Szot is Peron. Michael Falzon is the discarded tango singer Magaldi. Kurt Kansley is a charismatic Che. The mistress is Alexis van Maanen.

The Ensemble includes: Justin Anderson, Anton Berezin, Michael Camilleri, Olivia Carniato, Rachel Cole, Alie Coste, Jade Coutts, Kristian Crowe, Todd Dewberry, Rodney Dobson, Samantha Dodemaide, Laura Field, Zoy Frangos, Ashleigh Gurnett, Kate Maree Hoolihan, Georgina Hopson, Thomas Johansson, Kathleen Moore, Thern Reynolds, Christopher Scalzo, David Sirianni, Tod Strike, Simon Tichelaar, Dean Vince, Rachael Ward, and Paul Whiteley.

All are receiving rave reviews.

The creatives are: Designer - Timothy O'Brien. Lighting designer - Richard Winkler. Sound designer - Mick Potter. Projection designer - Duncan McLean. Orchestrations - David Cullen.

Featuring some of Andrew Lloyd Webber's best-loved songs including Don't Cry For Me Argentina; On This Night of a Thousand Stars; You Must Love Me; and 'Another Suitcase in Another Hall, Evita charts the story of Eva Perón, wife of former Argentine dictator Juan Perón, from her humble beginnings through to the extraordinary wealth, power and status which ultimately led her to be heralded as the 'spiritual leader of the nation' before her death at the age of 33.

The 40th anniversary tour of the original Harold Prince staging has begun at the Sydney Opera House in Sydney, Australia with performances through November 3, 2018. Evita will be providing a closed captions performance during the matinee performance on Saturday, October 27.

CAMELOT IN CONCERT The London Musical Theatre Orchestra (LMTO ) presents their concert version of Camelot The London Musical Theatre Orchestra is conducted by founder Freddie Tapner.

The role of Arthur will be played by Olivier Award-winner David Thaxton, Guenevere will be played by Savannah Stevenson, and Lancelot will be played by internationally renowned opera star Charles Rice.

Sam Swann will play Mordred, Clive Carter will play both roles of Pellinore and Merlyn, Nimue will be played by Celinde Schoenmaker, Matthew McKenna will play Sir Dinadan, Sir Lionel will be played by Emmanuel Kojo, Sir Sagramore will be played by Oliver Savile and Raphael Higgins-Humes will play Tom of Warwick.

The LMTO Chorus includes: Jake Byrom, Elissa Churchill, Charlotte Clitherow, Ed Court, Emma Fraser, Lee van Geelen, Erin Hair, Daniel Hall, Adam Hepworth, Matthew McDonald, Emma Oliver, Cameron Potts, Lydia Shaw, Rosie Williamson, Lizzie Wofford and Thomas Wright.

Camelot hasn't been seen in the West End for 30 years, and this concert version can be enjoyed Saturday, October 6, at the London Palladium.

THE PHANTON OF THE OPERA by Andrew Lloyd Webber, based on Gaston Leroux's 1909 Gothic romance novel.

Starring as the masked Phantom is Tomas Ambt Kofod (and John Martin Bengtsson on alternate evenings). Opposite the Phantom is Christine, played by soprano Sibyl Glosted who was recently awarded the Reumert Talent Of The Year prize. Christian Lund is cast as Raoul. Sebastian Harris portrays Monsieur André.

The leads are supported by upwards of a hundred other players in what is being heralded as a "historically huge production."

. Sets by the late Maria Bjørnson. Choreography by . Gillian Lynne.

This is the third time the production has been mounted at the Det Ny Teater in Copenhagen, Denmark. The famed musical was previously staged in 2000 and again in 2009. The Phantom Of The Opera has performances in Danish through March 31, 2019 at Det Ny Teater,


WHO'S WHERE




STING AND SHAGGY have a busy week with a show Monday, October 1, at The Pageant in St. Louis, MO. Tuesday's show is at the Aragon Ballroom in Chicago. Thursday finds them at the Arvest Bank Theatre at The Midland in Kansas City, MO. On Friday they star in Denver, CO at the Fillmore Auditorium. In related news, last Thursday in a media preview held in Toronto, Canada at the Princess of Wales Theatre for Sting's musical The Last Ship, Sting confessed: "I'm a little nervous, because I got liquefied last night. Blame Shaggy," he said casting blame at his current tourmate. Sting also announced that he will star in his northern England-set musical The Last Ship when it comes to Toronto next February.

THE LONDON MUSICAL THEATRE ORCHESTRA will make their Royal Albert Hall in London debut on Monday, October 8, 2018. Conducted by LMTO Associate Conductor Jon Ranger a stunning collection of some of the greatest stars of musical theatre celebrating the very best of the West End will be presented with classic songs from Les Misérables • Mamma Mia • Chicago • Phantom of the Opera • Jersey Boys • Lion King • West Side Story and many more. Starring Ruthie Henshall, Ben Forster, John Owen-Jones, Mazz Murray and other West End Stars, the concert will also feature special guests Russell Watson and Friederike Krum.

RINGO STARR AND HIS ALL STAR BAND perform at the outdoor BMO Harris Pavilion in Milwaukee, Wisconsin on September 8, 2018.

AN EVENING WITH MELISSA ETHERIDGE with her Yes I Am 25th Anniversary Tour stops October 3 at the State Theatre of Ithaca in Ithaca, New York. Etheridge stormed onto the American rock scene in 1988 with the release of her critically acclaimed self-titled debut album, has delivered years of memorable hits.

PINK MARTINI featuring a dozen musicians, Pink Martini performs its multilingual repertoire in over 25 languages will be showing of on Wednesday, October 3 at the The Hanover Theatre for the Performing Arts in Worcester, MA. Thursday's stop is at the Mary D'Angelo Performing Arts Center in Erie, PA. Friday finds them on stage at the Eastman Theatre in Rochester, NY. Saturday's gig is at The Rooftop at Pier 17 in New York, NY. Next Sunday, October 7, they can be enjoyed at The Anthem in Washington, DC.

MAROON 5 entertains Tuesday October 2. 2018 Capital One Arena (formerly Verizon Center), in Washington, DC. On Thursday the gig is at the Spectrum Center in Charlotte, NC. Saturday's show is at the Prudential Center, Newark, NJ and next Sunday, October 7, they cen be enjoyed at the TD Garden in Boston, MA.

JOHNNY MATHIS celebrating his 62nd year in the music industry, legendary singer Johnny Mathis is Columbia Records longest-signed artist. Mathis has recorded close to 80 albums, 6 Christmas albums, and has recently released his newest album entitled Johnny Mathis Sings The Great New American Songbook. On Friday, October 5 Mathis comes to the Kauffman Center in Kansas City to perform some of his greatest hits and personal favorites. He'll be joined by comedian and musician Gary Mule Deer, whose career spans over five decades.

SFJAZZ COLLECTIVE performs fresh arrangements of bossa nova masterpieces by Antônio Carlos Jobim and newly commissioned pieces by the Collective's members. This engagement at the Hammer Theatre in San Jose, California on Sunday, October 7, is the first performance of the new Jobim program. Multiple Grammy nominee and MacArthur Fellow Miguel Zenón, one of the founders of the SFJAZZ Collective, will be leaving the ensemble after its 2018-19 tour, which begins with this performance. Zenón contributed an arrangement of the classic One Note Samba for this tribute. Other legendary tunes arranged by the group's members include Felicidade; Girl from Ipanema; Corcovado and How Insensitive.

THE TEXAS TENORS bring their blending voices to Civic Hall Performing Arts Center in Richmond, IN on Saturday, October 6, 2018. Next Sunday, October 7, they are on stage at the Red SkeltonPerformingArts Center in Vincennes, IN.


FINAL OVATION


WILLIAM "BILL" PATTERSON a longtime Fresno Bee reporter who was a member of The Bee Four who went to jail to protect a confidential source and subsequently helped change laws that protect journalists, died Sunday, September 23, 2018 in his sleep at Fresno's Blossom Creeks Assisted Living from natural causes. He was 91.


Patterson and fellow Bee reporter Joe Rosato, along with then-city editor James Bort and managing editor George Gruner, were jailed for refusing a Superior Court judge's order to name a confidential source who provided The Bee with sealed transcripts of a grand jury hearing regarding a Fresno city councilman stating he was paid by a company to take over the city's garbage removal services. The testimony had been sealed after the councilman and others involved were indicted on conspiracy and bribery charges.

California's shield law, which helps protect journalists from having to name confidential sources, became stronger after The Bee Four were released.

In California the shield law was converted into a constitutional amendment overwhelmingly approved by voters. Other states and the federal government have different laws.

Patterson worked at The Bee for over 40 years, writing for every department. Following his retirement he performed for Roger Rocka's Dinner Theater and New Wrinkles in Fresno, along with acting in a few commercials and films - including Alan Autry's The Legend of Jake Kinkaid.

Patterson and his wife Pat, who were married for 58 years had five children . After her death in 2000, he reconnected with a classmate from high school, Marilyn Williams. He moved to St. George, Utah, to live with her until she died, then returned to Fresno.

His survivors include: daughters Cindy Wegermann, Christine Nemanick, and Charlotte Valdez; son James Patterson; sister Betty Jenkins, and numerous grandchildren including Rima Runtzel works for the Sierra Star in Oakhurst, great-grandchildren, and nephews.

MERLE DEBUSKEY considered the dean of Broadway press agents died. September 25, 2018 at the Actors Fund Home in Englewood, N.J. He was 95.

He represented more than 500 Broadway and Off-Broadway shows over the course of a half-century-long career. He serves as president of the press agents' union ATPAM, for 25 years.

Along the way, he became the go-to consultant for clients that ranged from the theatrical producer to politicians.

He was the lead proponent of the influential theatre troupe Circle in the Square, both during its Off-Broadway infancy and after it transferred to Broadway. When a floundering Lincoln Center Theater was reignited by the leadership of Gregory Mosher and Bernard Gersten, Debuskey was chosen by former Mayor John V. Lindsay as the nonprofit's press agent.

No relationship, profit or nonprofit, more defined his career than the 30 year relationship with Joseph Papp in which Papp fired him 50 times because Debuskey had enough backbone to tell Papp - 'no'.

According to one obit "He kept star Paul Muni's eye surgery a secret from the press during the run of Inherit the Wind. He navigated the great cultural divide between Madonna and the theatre press during the pop star's one and only Broadway turn in Speed-the-Plow. In 1960, when Zero Mostel was run over by a bus, his leg shattered, Debuskey persuaded his old high school pal, Joe Wilder, then chief of surgery at the Hospital for Joint Diseases, to take the case. The leg, and Mostel's career, was saved. He once manhandled George C. Scott, who was drunk and late for a show. And, he answered the verbal abuse of Mort Sahl by throwing the comic against a wall. (Sahl left the production; the producers thanked Debuskey."

Once, while out of town with producers who, fretting over low sales, were contemplating changing the show's tongue-twisting title, Debuskey threw a fit, insisting the name stick. And so How to Succeed in Business Without Really Trying kept its title.

In 2009, the Public Theatre honored Debuskey with a plaque in the theatre's lobby. He was also the subject of the biography The Gentleman Press Agent.

Debuskey is survived by three generations of nieces and nephews.


















Next Column: October 7, 2018
Copyright: September 30, 2018 All Rights Reserved. Reviews, Interviews, Commentary, Photographs or Graphics from any Broadway To Vegas (TM) columns may not be published, broadcast, rewritten, utilized as leads, or used in any manner without permission, compensation and/or credit.
Link to Main Page
---
Laura Deni



For the snail mail address, please E-mail your request.
CLICK HERE FOR COMMENT SECTION