! >
Broadway To Vegas
  
 SHOW REVIEWS CELEBRITY INTERVIEWS GOSSIP NEWS

| | |
| --- | --- |
| | |
BODIES THE EXHIBITION IN LAS VEGAS - -PRINCETON UNIVERSITY CELEBRATES IRISH COLLECTION - - SAN FRANCISCO OPERA BALL - - A CONVERSATION WITH LIEV SCHREIBER - - MICKY DOLENZ BOOK SIGNINGS - - NORMAN MAILER TAKES ON AMERICA EXHIBIT - - ARETHA FRANKLIN HONORED - - THE FIRST KATHARINE HEPBURN MEDALS TO BLYTHE DANNER AND LAUREN BACALL - - DONATE . . . Scroll Down


Copyright: September 3, 2006
By: Laura Deni

CLICK HERE FOR COMMENT SECTION
NAKED BODIES IN SIN CITY


Naked bodies in Las Vegas are nothing new. With artificial enhancements showcasing their most private parts, the exhibition should blend into the city. Instead, it stands out.

Bodies The Exhibition showcases 21 whole-body specimens and more than 260 organs and partial body specimens. The displays have been sellouts in major cities around the world. ( See Broadway To Vegas column of April 23, 2006 ) However, putting such a showcase in the Entertainment Capital of the World at first seems off-putting. Catch the naked, dead people before crapping out in the casino.

Rather than a carnival freak show, this is an exhibition that is a sensitive, work of art. With educational relevance for all ages, this display of real human specimens immerses visitors in the complexities of the human body, telling us the amazing story of ourselves with reverence and understanding.

The day Broadway To Vegas attended, the Exhibition had a good crowd composed of all ages and several nationalities. At least five languages were heard as grown-ups explained various aspects of what they were viewing to children. Several adults were seen taking notes.

Refined, tasteful, brilliantly executed. Slides of human tissue are so gorgeously presented that they look like wall hangings in a modern art museum.

In addition to providing an up-close look inside our skeletal, muscular, respiratory, and circulatory systems the Exhibition encourages healthy lifestyle choices by serving as a wake-up call.

Authentic human specimens illustrate the damage caused to organs by over-eating and lack of exercise. A healthy lung is featured next to a black lung ravaged by smoking in a vivid comparison more powerful than any textbook image.

Accompanying diseased lungs are information how many minutes each cigarette shortens a life. Nearby is a Lucite container with an encouraging message to discard cigarettes and begin a personal no smoking life style. The container is about one- fourth full.

A sneeze can exceed the speed of 100 mph.
Every person has a unique tongue print.
Every time you lick a stamp you consume 1/10 of a calorie.
A cough releases an explosive charge of air that exceeds up to 60 mph.
An average human drinks about 15,000 gallons of water in a lifetime.
According to German researchers, the risk of a heart attack is greater on Monday than any other day of the week.
By age 60, most people have lost half of their taste buds.
Each square inch of human skin consists of twenty feet of blood vessels.

Human bodies, male and female of all sizes are in poses - orchestra conductor, tennis and basketball players - that demonstrate a particular category - muscles, nerves, internal organs.

It isn't creepy. It's compelling.

Before entering a room that contains fetuses, miscarried due to deformities, a cautionary sign explains what is about the be viewed and offers an alternate route for those who prefer to by pass what is a tremendously educational and important section.

While much as been written about how the corpses are prepared for exhibition, critics should study the history of how civilizations have disposed of their dead before leveling criticism. The displays and accompanying explanations are exemplary. The exhibition builds, in both stature of human form and dramatic impact, as the customer moves from room to room in a self guided tour that can be augmented with audio headsets.

Housed in the Tropicana Hotel, adjacent to The Titanic Exhibition - both the works of the same company - tickets can be purchased for one or discounts for a dual purchase. This exhibit may not be why people come to Las Vegas, but it is definitely one of the sites to see.


NORMAN MAILER TAKES ON AMERICA EXHIBIT
Photo by Rou DeCarava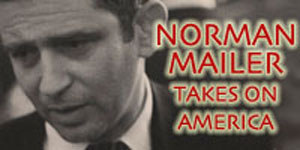 An exhibit that spans the full range of Norman Mailer's career examined in the context of the cultural and historical events that sparked his imagination.

Featuring more than 200 items-from prize-winning short stories written at Harvard to his most recent works, Why Are We At War? and The Big Empty - the exhibition runs from Sept. 5 to Dec. 31 at the Harry Ransom Center at The University of Texas at Austin.

The exhibition places Mailer and his works in a political and cultural context, and traces the central role he has played in our awareness and understanding of what critic Morris Dickstein calls the "shocks of history, politics and contemporary life" that shaped the latter half of the 20th century and continue to unsettle the 21st.

Paul Theroux has described the literary world of the two decades following World War II as "an age when writers were powerful, priest-like, remote and elusive. They were risk takers and romantics, lovably disreputable, seldom interviewed but often whispered about."

Not so Norman Mailer, who was a key figure in the transformation of the author into public figure-even celebrity. No other writer more fully captures the high tensions of an age shadowed by the threat of nuclear warfare and dominated by tensions over literary censorship, loyalty oaths, civil rights, social welfare programs and the Vietnam War.

J. Michael Lennon, a Norman Mailer authority, has argued that Mailer "can lay fair claim to being the chief narrative chronicler and interpreter" of post-War America. He cites "a career of length and achievement, full of awards and fights, mistakes and masterpieces" in which Mailer "has challenged, angered, and amazed generations of readers." Lennon concludes, "Perhaps no life in modern American literature has been at once so brilliant, varied, controversial, public, provocative and misunderstood."

A variety of public programs complement the exhibition, including the sixth Fleur Cowles Flair Symposium, "The Sense of Our Time: Norman Mailer and America in Conflict," Nov. 9-11. Mailer's works and ideas will be the starting points for speakers at the symposium to explore the cultural conflicts that confronted post-World War II America, from civil rights to war, from sexual politics to the rise of "New Journalism." The symposium includes plenary sessions and panels of scholars, professional writers and critics. A Mailer vs. Hollywood film series features films written and directed by Mailer, including Beyond the Law (1968), Wild 90 (1968) and Tough Guys Don't Dance (1986).


PRINCETON UNIVERSITY CELEBRATES RECEIVING MAJOR IRISH THEATER COLLECTION
Sean O'Casey - A chronic eye disease forced him to stay away from school. He was idealist with a strong sense of justice.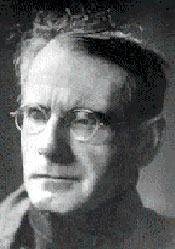 A symposium and theater performances are planned for an October celebration at Princeton to celebrate the acquisition of a major Irish theater collection.

An aged manuscript of a classic Irish play, long thought lost even by the renowned playwright who wrote it, is the gem of a momentous collection of Irish theater donated by 1953 alumnus Leonard L. Milberg.

The unpublished play The Cooing of Doves by Sean O'Casey is one of more than 1,000 plays, photographs, playbills and other works documenting the past 160 years of Irish theater, all given to the University in honor of poet and professor Paul Muldoon. To celebrate the opening of the collection, the University will hold a symposium in October, with appearances by Oscar-nominated actor Stephen Rea, celebrated Irish actors Gabriel Byrne and Fiona Shaw, Tony-award winning director Garry Hynes and others.

There is ample cause for celebration because Princeton's new Irish theater collection may be unequalled by that of any other educational institution in the world, said Milberg, a noted art collector who has donated three other major literary collections to Princeton. This latest establishes the University as a leading resource for research and scholarship about the Irish stage.



Dion Boucicault Irish Playwright, Actor, Producer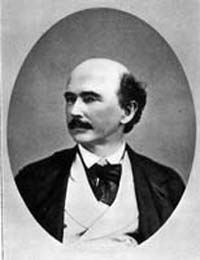 "Whenever I do a collection, it's important to me that it be a significant collection in its field," said Milberg, who donated a collection of modern American poetry to the University in 1988, a collection of Irish poetry in 1994 and an unprecedented collection of Jewish American writers in 2001.

"For Irish theater, I don't think there is anything else like this, especially outside of Ireland," Milberg said of his most recent donation. "I know people may be interested in a lot of other things, but if it's Irish theater, they'll call Princeton."

The new Milberg Irish Theater Collection begins in the mid 19th century and includes works by Dion Boucicault, whose "sensation" dramas gained acclaim on both sides of the Atlantic;" John Millington Synge, who founded Ireland's national theater, the Abbey Theatre, in 1904 with poet William Butler Yeats and author Lady Gregory; well established playwrights like Samuel Beckett, Brian Friel and Tom Murphy; and contemporary writers including Conall Morrison and Graham Reid, in addition to younger writers, such as Marina Carr, Martin McDonagh and Conor McPherson. Highlighting the collection are the original playbill for the 1956 production of The Quare Fellow by Brendan Behan, the 1952 first edition of Samuel Beckett's En attendant Godot (Waiting for Godot), and the O'Casey manuscript.

From Oct. 13 to Oct. 15, an international gathering of theater aficionados and scholars will be on campus for a series of events revolving around the opening of a special exhibition of the collection to be hosted by the Princeton University Library, running through April 22.

An academic conference to highlight the exhibition will include actors Byrne and Rea in lectures, readings and performances. It will open Oct. 13 with a lecture by Joe Dowling, a former artistic director of the Abbey Theatre in Dublin and the current artistic director of the Guthrie Theater in Minneapolis. Coinciding with the symposium will be McCarter Theatre's production of Translations, directed by Garry Hynes and considered by many to be playwright Brian Friel's theatrical masterpiece. The production will open Oct. 13, and in November, students in the University's theater and dance program will present John Millington Synge's Irish drama The Playboy of the Western World.



Broadway To Vegas is supported through advertising and donations. Priority consideration is given to interview suggestions, news, press releases, etc from paid supporters. However, no paid supporters control, alter, edit, or in any way manipulate the content of this site. Your donation is appreciated. We accept PAYPAL. Thank you for your interest.


SPREADING THE WORD


MICKY DOLENZ of the Monkees - currently appearing in Pippin at the Goodspeed Opera House takes part in a book signing on Tuesday, September 5 in Old Saybrook, CN and in Waterford CN on Tuesday, September 12.

His first children's book Gakky Two-Feet with illustrations by David Clark was released May 18th.

Gak is the only hominidee in his tribe who walks on two feet instead of on all fours, and all his pals tease him with the nickname Gakky Two-Feet. He feels like he'll never fit in, but when his unique way of walking allows him to stand tall and save his friends from a hungry lion, Gak's tribe starts to see him in a whole new light.

The other Dolenz tome to which the former monkee will sign his moniker is Rock 'n Rollin' Trivia

Starting from rock's origins as swampland blues music until its first recordings in 1955; from Bill Haley and Elvis in America to The Beatles and The Rolling Stones from England; from pin-up teen idols to punk-rock renegades; from mono to stereo; from vinyl to iPod; it's all here in one big collection of over 900 questions hand-picked by Micky himself to tease and please any rock 'n roll fan anywhere.

Unlike other trivia books that simply supply the answers to the questions, this book includes interesting information along with each answer - so you'll actually learn as you play. Furthermore, the answers are cleverly formatted in a way that allows the reader to play alone or with others.

In addition to book signings, Micky appears as Charlemange in Pippin. The show at the Goodspeed Opera House in East Haddam, CT runs through September 24th. After that it will begin a national tour.

A CONVERSATION WITH LIEV SCHREIBER Yale Center for British Art and Yale School of Drama/Yale Repertory Theatre present this event at the University Theatre on Monday, September 11. Hosted by James Bundy, Dean of School of Drama and Artistic Director of Yale Rep, the evening will also include Shakespeare readings by Liev Schreiber. This special event is presented in conjunction with the Searching for Shakespeare exhibition on view at the Yale Center for British Art through September 17.

Liev Schreiber received his training at London's Royal Academy of Dramatic Art and Yale School of Drama ('92, MFA). An accomplished Shakespearean actor, his most recent stage appearance was the title role in Macbeth earlier this year in New York's Shakespeare in the Park.

A DISCUSSION WITH THE AUDIENCE will find playwright David Hare and Oskar Eustis, the artistic director of the Public Theater in New York taking part in a discussion with the audience after the free reading of Mr. Hare's Stuff Happens at the Delacorte Theater in Central Park on Sept. 6. The play, about the origins of the war in Iraq, ran for more than three months at the Public's Newman Theater. The reading will feature members of that production's cast. In case of rain, the reading will take place on Sept. 7.


SWEET CHARITY


SAN FRANCISCO OPERA GUILD OPERA BALL takes place Friday, September 8 at the War Memorial Opera House and Grounds in San Francisco. Helmed by chairman Judith Renard the San Francisco Opera Guild celebrates the 84th opening night with An Elegant Affair, commemorate David Gockley's inaugural season as General Director of San Francisco Opera.

The historic evening will begin with cocktails in the grand Opera Ball Pavilion, designed by Robert Fountain. The curtain will rise for the Opening Night performance of Giuseppe Verdi's dramatic classic, A Masked Ball, starring internationally acclaimed soprano Deborah Voigt. Following the performance, guests return to the majestic Opera Ball Pavilion and enjoy a lavish dinner catered by McCall Associates, fine wines, champagne and dancing.

The mission of San Francisco Opera Guild is to provide financial support to the San Francisco Opera Association and cultural nourishment to the Northern California community through children's education, outreach programs, and special events. Proceeds from Opera Ball benefit San Francisco Opera and San Francisco Opera Guild's education and outreach programs.

THE JOHN BETJEMAN GALA IN AID OF MENTAL HEALTH CHARITY SANE

Sir John Betjeman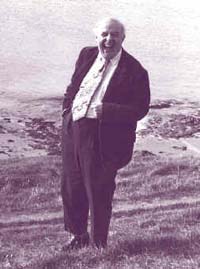 Honoring the Centenary of the birth of one of Britain's best loved poets, John Betjeman, this gala is one of the many events that have been set up to honor him.

His jolly, accessible and occasionally wry poetry is still a favorite among many, possibly because he seems to express gentle British humor better than anyone else.

Barry "Dame Edna" Humphries hosts. Among the stars expected to take to the stage in a show which mixes variety, music and dance, in a gala performance attended by Prince Charles and Camilla, The Duchess of Cornwall includes; British Sea Power, Suggs, Nick Cave, Jools Holland, Bill Nighy, Richard E Grant, Ronnie Corbett, Rachael Stirling, Joanna Lumley, Kit and the Widow, Edward Fox, Prunella Scales, Jonathan Cecil, Kenneth Cranham, Miriam Margolyes, Sinead Cusack, Timothy West, Joanna David, Stephen Fry, and the Bishop of London.

Sunday, September 9 at The Prince of Wales Theater in London.



ARETHA FRANKLIN

Aretha Franklin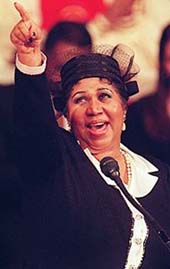 the undisputed Queen of Soul, will receive the United Negro College Fund's prestigious Award of Excellence on its annual television special, An Evening of Stars.

Franklin, 64, will be the first female artist to receive the award. Previous honorees have been Lou Rawls (2004), Quincy Jones (2005) and Stevie Wonder (2006). The three-hour concert tribute will be taped at the Kodak Theater in Hollywood, Calif. on Sept. 8 and 9, and will air nationwide in late January 2007.

Franklin will receive the honor for her longstanding and generous support of the UNCF's mission to provide deserving students with access to higher education, as well as for her well-known activism and philanthropy on behalf of numerous other causes.

"UNCF is delighted to show Aretha Franklin some of the R-E-S-P-E-C-T that she has shown us for so many years," said Michael L. Lomax, president and CEO of UNCF. "She has honored us so often with her appearances on An Evening of Stars and her support of our mission of education. Now it is our turn to honor her by giving her our Award of Excellence. As an artist, an entertainer, and a citizen, her career has established a standard of excellence that exemplifies the educational distinction to which our member colleges are dedicated and to which they hold their students."

As one of the most revered artists in the music industry, Franklin has earned 17 Grammy awards, 17 No. 1 R&B singles, a Presidential Medal of Freedom, a Kennedy Center Honor, a National Medal of Arts, and was the first woman to be inducted into the Rock and Roll Hall of Fame. Her long list of hits includes Chain of Fools, You Make Me Feel (Like a Natural Woman), Think, Baby I Love You, The House That Jack Built, and of course Respect her most famous hit song, which became a symbol of both feminine and black pride in the 1960s. Franklin's last studio album, So Damn Happy, was released to critical acclaim in 2005. Her debut release on her very own Aretha Records, A Woman Falling Out of Love, is currently being readied for a January 2007 release date.

An Evening of Stars, formerly The Lou Rawls Parade of Stars, first aired in 1979, and since that time has become one of the longest running and most successful televised events in U.S. history. Lou Rawls, who passed away in January 2006, helped raise more than $200 million for the UNCF to supplement the cost of higher education for scholarship recipients and member institutions.

THE KATHARINE HEPBURN MEDALS created by Bryn Mawr College, to be awarded annually, recognizes women whose lives, work and contributions embody the intelligence, drive and independence of the four-time-Oscar-winning actress.

The first two medals in the series will be awarded to screen legend Lauren Bacall and celebrated actress-environmentalist Blythe Danner.

With Cynthia McFadden serving as Mistress of Ceremonies, the awards, to be presented at a black tie gala on Sept. 9 at the Kimmel Center for the Performing Arts in Philadelphia, will inaugurate the college's Katharine Houghton Hepburn Center. Focusing on film, theater, women's health and civic engagement, the center celebrates Hepburn (class of 1928) and her mother, Katharine Houghton Hepburn (class of 1899), a suffragist.


CURTAIN DOWN


DIRTY ROTTEN SCOUNDRELS will close on Broadway after its performance of September 3 at The Imperial Theatre. It will have played 36 previews and 666 regular performances.

SWEENEY TODD the Broadway revival with Patti LePone and Michael Cerveris, directed by John Doyle, will close after performance September 3. The new Broadway staging of the musical, which began previews Oct. 3, 2005 at the Eugene O'Neill Theatre and opened Nov. 3, played 349 performances and 35 previews, recouped its entire $3.5 million investment in just 19 weeks. A national tour is scheduled to begin next year.



GADDAFI A Living Myth New Production. The English National Opera highlighting their commitment to commissioning high-quality work ­ with a cross-cultural and contemporary relevance, in collaboration with Asian Dub Foundation, presents a production that explores a contradictory enigma and the power of myth.

Featuring members of the ENO Orchestra and live North African musicians, this new work will draw on real-life incidents to highlight the themes of power, politics and media representation.

David Freeman and Es Devlin bring their opera experience and collaborate with an exciting creative team and performance artists in this world premiere.

Gaddafi is played by Ramon Tikaram. Fatima by Sharon Duncan-Brewster. Music by Steve Chandra Savale and Asian Dub Foundation. Libretto by Shan Khan. Music Conductor/Supervisor is James Morgan. Arrangement by Diaspora: Gianluca Gatti, Baheeg Ramzy Mikail, Stephane Rene. Directed by David Freeman. Set Design by Es Devlin. Lighting Designer is Wolfgang Göbbel. Choreographer is Hakeem Onibudo. Video Projection Design by Burst TV London.

September 7-16 English National Opera in London.

On Saturday September 9 a talk, free to Gaddafi ticket holders will take place featuring director David Freeman, librettist Shan Khan and cast members.

IN THE MOOD by Irene Wurtzel as part of the New Play Initiative by the Olney Theatre of Washington, D.C. Directed by Jim Petosa. Artist Jennifer Workman and her husband Neil, Undersecretary of State, seem to have it all: a good marriage and successful careers. Just as Jennifer reputation as an begins to grow, Neil defies the orders of his boss at the State Department. As he veers from manic energy to soulful depression, Jennifer is steadfast in her determination to help him. Set in Africa and Washington, the lively art show scene and the high powered world of diplomacy serves as background of this exciting new play.

In the Mulitz-Gudelsky Theatre Lab September 6 - 24.

HOUSTON BALLET opens the season with the contemporary mixed repertoire program Simple Elegance. Featuring the premieres of Hans van Manen's Grosse Fuge, Glen Tetley's Voluntaries, and a new work by Stanton Welch. September 7-17.

OF MICE AND MEN By John Steinbeck A compelling human drama about friendship, the true nature of loyalty and the power of dreams from Nobel Prize-winner John Steinbeck. Of Mice and Men is the haunting story of George and Lennie, Depression-era migrant workers who have only each other and their shared struggle for the American dream. When they find employment at a California ranch, their desire to buy a place of their own seems finally within reach. But George's best-laid plans and Lennie's simple innocence set into motion a chain of events that threaten their hopes for the future. Sept. 5 - Oct. 6 at the Cincinnati Playhouse.

ELEGIES: A SONG CYCLE Music and Lyrics by William Finn. Directed by David Lee. Featuring Tony Award-Winner Randy Graff and Tony Award Nominees Liz Callaway and Malcolm Gets.

The is The first show of the acclaimed Marvelous Musical Monday series, the Musical direction by Steven Smith. Directed by David Lee.

Elegies: A Song Cycle is an uplifting evening of moving and witty songs that serve as musical love letters, remembering the lives of those we've lost with joy and light, and the affirmation of every moment. First Production of Reprise! Broadway's Best 2006-2007 Season of Marvelous Musical Mondays One Night Only Performance, Monday, September 11 at UCLA's Freud Playhouse, Los Angeles.

DIE FLEDERMAUS by Waltz King Johann Strauss, Jr. found a delightful context for this masterwork of the operetta form, a work of intoxicating pleasure. It's 19th century Vienna. Gabriel von Eisenstein does not let his marriage to Rosalinde stand in the way of frequent dalliances with the lithe young ladies of the corps de ballet. On his way to serve a brief jail term for insulting a public official, Eisenstein attends Prince Orlofsky's party where he woos a glamorous Hungarian countess, who turns out to be none other than Rosalinde, seeking - and getting - her revenge for her husband's indiscretions.

Starring Jennifer Welch-Babidge as Adele, Christine Goerke as Rosalinde, Wolfgang Brendel as Eisenstein, Gerald Thompson as Prince Orlofsy, Vale Rideout as Alfred, and Broadway star Jason Graae as the drunker jailer Frosch.

Donald Runnicles serves as the conductor. Lotfi Mansouri is in charge of production. E. Loren Meeker is the stage director. Wolfram Skalicki is the set designer. Thierry Bosquet is the costume designer. The choreographer is Peggy Hickey and Marie Barrett is the lighting designer.

Sung in English with English Supertitles. Presented by the San Francisco Opera. Opening night is Saturday, September 9.

KING LEAR By William Shakespeare. Directed by Robert Falls.

Stacy Keach returns to the Goodman Theater in Chicago in the title role of King Lear.

King Lear is Shakespeare at his most profound, an ancient tale of a king and his three daughters that has become the most powerful drama in Western literature. Both an intimate family drama and explosive political commentary, Lear explores with stark violence and devastating wit the most basic questions of human existence: destiny, love and duty, friendship and betrayal, leadership and loyalty, and the overwhelming inevitability of a life nearing its end. As elemental and awesome as any storm found in nature.

In the Albert Theater of the Goodman in Chicago September 9 - October 15.

TWO ROOMS Lee Blessing's gripping political drama about an American professor held hostage by terrorists in Beirut is also a heart-breaking love story, as his wife back home grows weary of petitioning through official channels for his release. Although written during the mid-80s about a different Middle East crisis, Two Rooms has new relevance in light of the current conflict in Lebanon and the fifth anniversary of 9/11.

Directed by Jamie Wollrab. With Dominic Hoffman, Susanna Hall, Greta Seacat and Caleb Moody. Music by MC Rai.

Presented in association with Triptych Theatre and Frantic Redhead Productions. September 8-30 in Santa Monica, CA at The Powerhouse Theatre which makes its home in a historical building that originally housed a Southern California Edison electrical plant, but now courses with the current of creativity.


| | | |
| --- | --- | --- |
| | | |
WHO'S WHERE


KING & PORTZ - A FISTFUL OF LOVE Down on their luck musicians Greg and Ashley have traveled the country playing anywhere they can, mainly maximum-security nursing homes, truck stops, and schools for the deaf. However, this week is different — finally the pair have gotten their break and have been asked to perform before a coherent audience. Strike it up! performs September 5 and 7 at Danny's Skylight Room in New York City.

LAST NIGHT AT THE PROMS with a star-studded line-up of international artists: top selling soprano Angela Gheorghiu, music legend Lionel Richie, Italian sensation Vittorio Grigolo and British trumpeter Alison Balsom. Hosted by Sir Terry Wogan This year the Royal Choral Society will lead the singing as the event links up live with the festivities of Last night of the Proms in the Royal Albert Hall. BBC Concert Orchestra conducted by Carl Davis. The Last Night of the Proms is one of the most popular classical music concerts in the world, watched and listened to by an audience of many millions around the globe. The Last Night of the Proms takes place in one of the world's most beautiful venues; The Royal Albert Hall in London. Saturday, September 9.

VIC DAMONE comes out of retirement returning to where he left off - the Kravis Center, Palm Beach, on Friday December 29. A singer's singer his career has spanned over five decades. His smooth and romantic baritone has fueled such classics as An Affair To Remember, Gigi, You're Breaking My Heart, On The Street Where You Live and Ebb Tide. His performance will be accompanied by a full orchestra conducted by Richard Haymann.

BLIND BOYS OF ALABAMA perform Saturday, September 8, at the Rhythm & Rubs Festival in Morton, MN.

BOB DYLAN on stage Tuesday, September 5, at Memorial Stadium in Fort Wayne, IN. On Thursday the show is at the Mayro Ball Field in Rochester, MN. Friday finds him at Sioux Falls Canaries Stadium in Sioux Falls, SD. On Saturday he's on stage at Newman Outdoor Field in Fargo, ND.

CHRIS BOTTI performs Wednesday, September 8, at the Vilar Center in Beaver Creek, CO. On Thursday he can be enjoyed at the Pikes Peak Center in Colorado Springs, CO. Friday finds him on stage at the Washington Pavilion in Sioux Falls, SD and on Saturday the performance is at the State Theatre in Minneapolis.

BRENDA LEE opens a two nighter today, Sunday, September 3, at the Minnesota State Fair in Saint Paul. On Saturday she is at the Tom Raper venue in Richmond, IN.

PETER FRAMPTON center stage Monday, September 4, at the Mahoning County Fairgrounds in Canfield, OH.

DIANE SCHUUR in the spotlight Monday, September 4, at Wayne State University in Detroit, Michigan.

THE NEVILLE BROTHERS AND BIG BAD VOODOO DADDY have a two night stand Friday and Saturday at the Frederick Brown Amphitheater in Peachtree City, GA.
















Next Column: September 10, 2006
Copyright: September 3, 2006. All Rights Reserved. Reviews, Interviews, Commentary, Photographs or Graphics from any Broadway To Vegas (TM) columns may not be published, broadcast, rewritten, utilized as leads, or used in any manner without permission, compensation/credit.
Link to Main Page
---
Laura Deni


CLICK HERE FOR COMMENT SECTION