! >
Broadway To Vegas
  SHOW REVIEWS CELEBRITY INTERVIEWS GOSSIP  NEWS 
AN ERA ENDS AS VEGAS SHOWROOMS CLOSE

Tonight Caesars Palace closes it's Circus Maximus showroom. Last Sunday the Desert Inn shuttered their Crystal Room.



FRANK SINATRA and AVA GARDNER on their wedding day. Sinatra made his Las Vegas debut at the Desert Inn hotel to debunk rumors that he had attempted suicide at Tahoe. Shortly after his DI gig he divorced wife Nancy in Las Vegas amd married Ava. Ironically, the Desert Inn was also the last Vegas hotel in which Sinatra performed.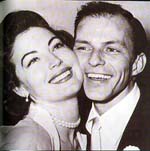 We sent Michael Ashleman to cover the last show at the Desert Inn - Frankie Avalon, Fabian and Bobby Rydell. He had a bittersweet experience.

"It was weird seeing this show. You could almost see the ghosts of the performers who have played that stage. It was the same showroom, new curtain maybe - but still basically the same showroom when I've seen shows since I was a small child. The greats of the business starred in this room and it was sad to see it close.
"The only sense it made in having Avalon, Fabian and Rydell do the last show was that probably they knew the stars who had made the stage famous - most of whom are now dead," continued Ashleman.

"They did their standard show that they have done a million times before. They did their Golden Age of 50s rock and roll - their hits. And then they covered other people's songs. They ended the show with the Mickey Mouse song.



FRANKIE AVALON closed the Desert Inn's showroom. He thanked the audience - who tried to steal anything not bolted down - for showing up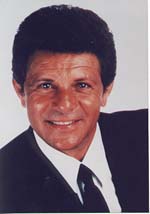 "At the end they thanked everybody who was there. They thanked the audience for showing up - and nobody had any trouble getting in. You could walk up at the last second, with no reservations and get a booth. The room was about 90 percent full.

"The thank yous and closing took about 15 minutes," he continued. "They weren't brought out in a special way and there was no fan fare. They introduced Toni Clark, the widow of the original hotel founder, Wilbur Clark. She was in a center booth and tears were in her eyes. It must have been very traumatic for her. There was an empty booth because apparently the new owners, Steve Wynn and his wife, were no shows.

"Avalon did all of the introductions. He introduced comedian Steve Rossi, and made a joke about Rodney Dangerfield saying "of course, a man who gets no respect Rodney Dangerfield" - only nobody moved, so they said "just kidding."

"It was sad because, although the hotel is gorgeous, they didn't remodel it to compete. They didn't update the parts that make money, because the one thing that nobody does in Las Vegas is stay in the room and enjoy the view. The hotel closed with all of the glory of a motel.

"The people who were there weren't the fans of entertainment who came to pay respects to the showroom and what it had meant to Las Vegas. They were there to see how much they could steal. If it wasn't bolted down they took it. The plastic ice buckets were probably the most popular item. I got some gambling chips - but I paid for those," declared Ashleman.

The Desert Inn opened their showroom on April 24, 1950. In September, 1951 Frank Sinatra made his Las Vegas debut on that Crystal Room stage. He used the engagement to counter bad publicity - widely publicized reports that on August 30, 1951 after another fight with Ava Gardner, he attempted suicide at Lake Tahoe with an overdose of sleeping pills.

After a remarkable rise to stardom as the idol of the bobby-soxx generation and several movies, Sinatra, then 36 yeas old, was concentrating primarily on TV and nightclub bookings.

He used the Desert Inn engagement to begin Nevada legal residency requirements. On November 1, 1951 two days after establishing Nevada state residency, Sinatra divorced Nancy and on November 7 in Philadelphia, married Ava.



ANDY WILLIAMS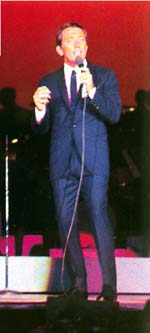 Following his Desert Inn engagement and marriage Sinatra began his second season of The Frank Sinatra Show, sponsored by Ekco Housewares and the Bulova Watch Company on Tuesday evenings on CBS.

While his weekly television show didn't change television Sinatra's reign in Vegas did place an indelible stamp on the glory days of Las Vegas.

The Crystal Room was a mecca for Las Vegas superstars; Buddy Hackett, Liza Minnelli, Gladys Knight, Willie Nelson, and Steve Lawrence & Eydie Gorme, who tonight - ironically - are the final stars to appear at Caesars Palace.

When Caesars Palace opened on August 5, 1966 the magnificent Romanesque resort hosted a 3-day party that cost $1 million and had a guest list of 1,800. "Mr. Moon River" Andy Williams, then the star of his own musical variety show on NBC-TV, crooned to VIP's in the 800 seat Circus Maximus showroom.



STEVE & EYDIE final act at Caesars Palace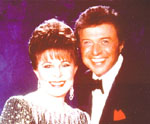 Co-starring with him in a Bill Moore presentation appropriately entitled Rome Sings starred Elaine Dunn, who was noted for her Broadway role in Bye Bye Birdie, and also seen in that show at the Las Vegas Thunderbird Hotel earlier in the 60s.

In the hotel's Nero's Nook lounge, the zany antics of Jimmy and Harry Ritz rounded out the bacchanalian atmosphere that lasted for three days and nights.

Although they didn't know it at the time, the surviving members of the famed Ritz Brothers were beginning what would become the longest lounge stay in Las Vegas history - over two years.


TALLULAH HALLELUJAH!

Tovah Feldshun stars in Tallulah Hallelujah a new play with music which begins previews Sept 19 at the Douglas Fairbanks Theatre in NYC.



TALLULAH BANKHEAD would answer the door naked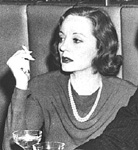 The production is a musical celebration of the international icon and legend.

Tallulah Bankhead was very much the exhibitionist, often answering the door in the nude, though later in life she would tell visitors "Don't look down, darling . . . my ass looks like an accordion".

Tallulah Brockman Bankhead, born in Huntsville, Alabama, 1903 was the daughter of William Brockman Bankhead (1874-1940, US House of Representative (D-Alabama) 1917-1940, Speaker of US House 1936-1940), niece of John Hollis Bankhead 2d (1872-1946, US Senate (D-Alabama) 1931-1946), granddaughter of John Hollis Bankhead (1842-1920, US Senate (D-Alabama) 1907-1920).



TALLULAH BANKHEAD hugging President Harry Truman

Speaker of the House William Brockman Bankhead, attempted to raise his daughter to be a proper Southern belle. "My father warned me about men and booze," she said, "but he never mentioned a word about women and cocaine." She became famous for her excessive involvement with both, as well as her trademark utterance, "Hello, daaaahling."

At 15, won a movie-magazine beauty contest and the headstrong girl convinced family to let her move to New York. She quickly won bit parts, and made her major role debut at 18 in Squab Farm. During these early New York years, she became a peripheral member of the Algonquin Roundtable and known as a hard-partying girl-about-town. She also became known for her wit, although as screenwriter Anita Loos, another minor Roundtable member said: "She was so pretty that we thought she must be stupid."

In 1923, she made her debut on the London stage, where she was to appear in over a dozen plays in an eight-year stopover. Famous as an actress, she was famous, too, for her drinking, drug taking, and many affairs with men and women. By the end of the decade, she was one of the West End's -- and England's -- best-known celebrities and party animals.

"Cocaine isn't habit-forming. I should know--I've been using it for years," chortled Bankhead.



TALLULAH BANKHEAD became a cult figure appearing on Batman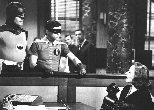 In 1928, Paramount won a bidding war and signed the hot-blooded and ribald actress, but seemed at a loss to know what to do with her voluble and larger-than-screen personality. She returned to US in 1931 to be Paramount's "next Marlene Dietrich, but Hollywood success eluded her in her first four films of the 30s. Critics agree that her acting was flat and that she was unable to dominate the camera -- and that she was generally outclassed by Dietrich, and Carole Lombard.

Nevertheless, David O. Selznick called her the "first choice among established stars" to play Scarlett O'Hara. Polled, moviegoers thought otherwise. Her screen test for Gone with the Wind put her out of the running for good -- Selznick decided that she was too old - at 34 - for Scarlett's antebellum scenes.



TALLULAH did Vegas in 1953, starring at the Sands Hotel where she helped hotel executive Jack Entratter bury a time capsule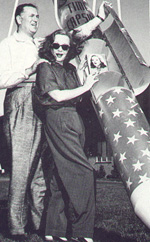 A string of meager features that failed to fully utilize her considerable talents prompted Bankhead in 1932. to abandon Hollywood in favor of Broadway, where she starred in unmemorable plays until in 1939 she played Regina in Lillian Hellman's The Little Foxes. Her portrayal gained her the New York Drama Critics Circle Award for Best Performance.

More success and the same award followed her 1942 performance in Thornton Wilder's The Skin of Our Teeth. In 1944, Alfred Hitchcock cast her as journalist and cynic Constance Porter in Lifeboat. The performance is widely acknowledged as her best on film, and won her the New York Screen Critics Award.



LUCILLE BALL far left is joined by her husband Desi Arnaz slapping his knee, Montgomery Cliff to his left and Marlene Dietrich ringsiding when Tallulah headlined at the Sands Hotel, Las Vegas. Ball claimed that Bankhead had appeared drunk on her I Love Lucy show.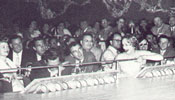 Bankhead continued to perform in the 1950s and 1960s, on Broadway, in the occasional film, as a highly-popular radio show host, and in the new medium of television. Her appearance as herself on Lucy -- drunk, according to Lucille Ball -- is a cult favorite as is her role as the Black Widow on television's Batman.

But her career was in decline by the mid-1950s. Her outrageous behavior -- fueled by a two-bottle-a-day consumption of Old Grand Dad -- continued unabated. And behavior that was endearingly wicked in a flapper starlet of the Twenties was wearyingly vulgar in an aging, falling star in the Sixties. Bankhead never faded from the public eye, but was increasingly a caricature of her former self.

Tallulah Bankhead died in New York City of pneumonia arising from influenza, complicated further by emphysema, in December 1968.

In this new production the time is 1956 at a benefit concert for the USO -- for whom Ms. Bankhead is fundraising chair. She has lined up Ella Fitzgerald as the headliner. But when Ella is delayed, Tallulah agrees to "vamp for five."



TOVAH FELDSHUH

Feldshuh presents a roller coaster ride of Tallulah's life: intimately talking about her family, her politics, her relationship with Tennessee Williams, and her lovers. She struggles with the discipline of acting versus the extravagance of legendizing herself from her first days in Jasper, Alabama to her controversial comeback as Blanche DuBois in Tennessee Williams' A Streetcar Named Desire.

This play with music is a piece about human courage. It is not an imitation, not a recreation, but an imagination of the life of Tallulah Bankhead under specific stressful circumstances. It also combines the savvy music and lyrics of Noel Coward, Cole Porter, Johnny Mercer and Meredith Wilson among others.

For her work on the New York stage, from Yentl to Lend Me a Tenor, Tovah Feldshuh has won 3 Tony nominations for Best Actress, 3 Drama Desk Awards, 4 Outer Critics Circle Awards, The Obie, and the Theatre World Award. She was also honored as the Best Actress for the Connecticut Critics Circle Awards.

For her television work, she received the Emmy nomination for Holocaust, and has starred The Amazing Howard Hughes, Citizen Cohn, The Cosby Mysteries and The Cosby Show, among many others. She has a recurring role on Law and Order. She appeared for a year as Dr. Bethany Rose on As the World Turns, and recently appeared in the miniseries A Will of Their Own. She has also appeared in numerous films.

This new production by Eric Krebs and Chase Mishkin the play with music also stars Bob Goldstone (musical direction and arrangements) and as a "young soldier." The set is by Michael Schweikardt, with costumes by Carrie Robbins. It is written by Tovah Feldshuh with Larry Amoros and Linda Selman and directed by William Wesbrooks



Broadway To Vegas is supported through advertising and donations. Priority consideration is given to interview suggestions, news, press releases, etc from paid supporters. However, no paid supporters control, alter, edit, or in any way manipulate the content of this site. Your donation is appreciated. We accept PAYPAL. Thank you for your interest.


BROADWAY TELEVISON NETWORK PRESENTS SMOKEY JOE'S CAFE

Broadway Television Network's premiere presentation of Smokey Joe's Cafe: The Songs of Leiber and Stoller takes place as a Pay Per View event next Sunday, Sept. 10.

The event will be preceded by a half hour pre-show live from Times Square in New York City, hosted by what is billed as "a headline entertainer."

This In Demand event will set the viewer back $24.95, high by some standards, but cheaper than seeing the show in person or on par to half the price of pay per view boxing and wrestling events.

Smokey Joe's Cafe is the longest-running musical revue in Broadway history with 2,036 performances. The production features over 40 classic rock n' roll hits of the 50s and 60s, performed by the Tony Award nominated cast; Ken Ard, Adrian Bailey, Matt Bogart, Brenda Braxton, Victor Trent Cook, B. J. Crosby, DeLee Lively, Deb Lyons and Frederick B. Owens.

This show was the final performance of the Broadway production and includes such popular songs as Charlie Brown, Dance With Me, Fools Fall in Love, Hound Dog, I'm A Woman, Jailhouse Rock, Poison Ivy, Stand By Me, Treat Me Nice, and Yakety Yak.



DeLee Lively gives a dance lesson to Matt Bogart in Teach Me how To Shimmy from Smokey Joe's Cafe.

This Pay-Per-View production was filmed using 13 cameras with the intent of providing the television viewer with a seat that they couldn't get in the theater. "We've got close ups that the audience would never see, even from the front row," said Don Roy King, Creative Director for Television at BTN. "We're backstage and in the wings, we circle the stage and sweep down from the balcony to create a theatrical experience that is unique to television.

King worked closely with the show's director Jerry Zaks, who served as a Creative Stage Director for this production.

With ratings for the Tony Awards a dismal disappointment, the number of people who pay to see this production will send a strong message to both the Broadway and television communities.

By the way, before it was named Smokey Joe's Cafe, the Broadway show tried two other titles based on the names of other Leiber and Stoller songs. One was a hit for The Monkees D.W. Washburn's All Singin' All Dancin' Jive Ass Black and White Rock N' Roll Review. The second title tried out was taken from a hit song of The Coasters, Baby That's Rock N' Roll. Ticket buyers at Times Square's half-price booth told producers they preferred Smokey Joe's Cafe.
NEW MUSICALS TO BE PRESENTED

The Annual Festival of New Musicals will be held on September 24 and 25, 2000 at the Douglas Fairbanks and the John Houseman Theaters in New York City.

Now in its 12th year, the Festival of New Musicals showcases 10 new musicals and is attended by 2,500-3,000 representatives our member organizations and theater industry professionals. Founded in 1989, the Festival was originally created as a marketplace for new developed or produced by members of the National Alliance for Musical Theatre. Since then, it has continued as an annual event earning nationwide and international reputation and recognition. Of the 105 works presented in the Festival since 1989, more than two-thirds have received, or are scheduled to receive, additional productions as a result of Festival exposure. This success rate has exceeded all expectations.

The purpose of the Festival is to create a nurturing environment for the discovery, development, and advancement of the musical theatre art form. The Alliance seeks to do this with a focus on quality, diversity, and new voices.

THE ARK Book and Lyrics by Kevin Kelly and Michael McLean Music by Michael McLean Imagine you are on Noah's Ark and witness eight lively animals transform themselves into Noah's family members! From inspirational ballads to funk music, this fun and fresh take at an old biblical story creates an adventuresome experience for the whole family.

CONVENIENCE By Gregg Coffin This intimate sung-through musical explores the dynamic relationship between a single mother and her grown-up son. Convenience is the awkward, funny, and tender story of two people who learn to unlock their past truths to accept each other and themselves.

CUPID & PSYCHE Book and Lyrics by Sean Hartley Music by Jihwan Kim Step into the humorous world of jealous goddesses and stunning mortals as Venus tries to rip her son, Cupid, out of the arms of the beautiful young Psyche. You won't want to miss this theatrical and innovative take on the classical myth!

FAR FROM THE MADDING CROWD Book and Lyrics by Barbara Campbell Music by Gary Schocker Based on the novel by Thomas Hardy Based on the powerful novel, Far From the Madding Crowd is a poetic and emotional tale of romance and beauty. Set in the countryside of Victorian England, the courageous and passionate Bathesheba Everdene fights to hold on to her estate and to those she loves.

GLIMMERGLASS Book by Jonathan Bolt Lyrics by Ted Drachman Music by Douglas Cohen Join Natty Bumppo, the quintessential American hero, and Chingachgook, his Indian companion, as they return to the scene of their early triumphs. Based on James Fenimore Cooper's Leatherstocking Tales, Glimmerglass spins a colorful tale of high adventure and romance against the backdrop of the War of Independence.

HOT AND SWEET By Barbara Schottenfeld Set in 1945 Chicago, an all-girls band storms the music scene with their fresh sound and hot swing style. Hot and Sweet captures the dynamic personal and professional lives of a group of female musicians while blending rich jazz sounds with close harmonies, stand alone ballads, pop standards and swing.

JOE! By Dan Lipton & David Rossmer Joe! is a musical about a guy who gets trapped in a musical. To Joe, a stuffy dramatic actor, breaking into song seems scary. One morning he wakes to find his alarm clock singing, his parents soft-shoeing breakfast, and his life erupting into song and dance. Truly, JOE! is not a musical, it turns into one.

LIBERTY SMITH/font> Book by Marc Madnick and Eric Cohen Lyrics by Adam Abraham Music by Michael Weiner Meet Liberty, the amazing American frontiersman with the uncanny ability to be present at the greatest historical moments, including the Boston Tea Party, the discovery of electricity, and the midnight ride of Paul Revere. This fast-paced ride through early American history is a history lesson like no other!

LIZZIE BORDEN Book and Lyrics by Christopher McGovern and Amy Powers Music by Christopher McGovern Lizzie Borden, the mysterious woman accused of murdering her father and her stepmother has captured America's imagination for decades. Now this haunting story has been made into an unforgettable musical.

MANDELA By Steven M. Fisher Mandela is an epic musical about an extraordinary man. Filled with rich choral songs and rhythms of South Africa, this piece brings to life the fascinating story of one man's ability to lead his people to freedom.


JAZZ IT UP
NANCY WILSON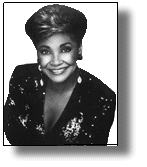 About 120 national, local and student bands and national headliners including Abbey Lincoln, Steve Turre, Stefon Harris, Mingus Big Band, Terence Blanchard, Dr. John, Donald Harrison, Nancy Wilson and the JazzTimes Superband - Randy Brecker, Bob Berg, Joey DeFrancesco, Dennis Chambers- are taking part in the Detroit Jazz Festival now in full swing through tomorrow.

Music plays continuously on five stages in the Hart Plaza on the riverfront in downtown Detroit.

Sergio Mendes will open this year's GAM Foundation 2000-2001 jazz concert season known as "Jazz at the City Centre Sheraton," in Salt LakeCity, Utah.

Several festival favorites will be returning from last year's season, including the electrifying Michel Camilo Trio, which ignited and surprised a packed audience with Latin piano stylings at its season opener.



JOHN PIZZARELLI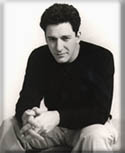 Singer-guitarist John Pizzarelli will also return for a second time, along with his trio made up of brother Michael on bass and pianist Ray Kennedy. They'll spotlight numbers from their new album, Kisses in the Rain. Eliane Elias, who brought the series a taste from her native Brazil with original and traditional Brazilian jazz last year, brings in a quintet, as opposed to her intimate trio sound. Also making appearances this year will be noted pianist Tommy Flanagan, the Afro-Cuban sound of trumpeter Arturo Sandoval, Jeremy Davenport, the straight-ahead jazz of the Terence Blanchard Quartet, and more.

This year's 2000-2001 season is as follows: Sept. 11 Sergio Mendes & Brasil 2000; Sept. 18 John Pizzarelli Trio; Oct. 30 Ray Brown Trio; Nov. 13 Tommy Flanagan, Peter Washington, Louis Nash; Dec. 4 Arturo Sandoval Quartet; Jan. 15 Steps Ahead; Feb. 12 Jeremy Davenport Quartet followed by Christian McBride, Louis Nash, Bennie Green; Apr. 9 Michel Camilo Trio Apr. 23 Terence Blanchard Quartet and on May 14 the Eliane Elias Quartet. All concerts are at the Sheraton Ballroom.



RICH LITTLE

RICH LITTLE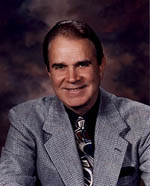 has dropped out of his upcoming Las Vegas engagements so he can concentrate on becoming eight presidents. The two-act theatrical hail to the chief will take the audience through 40 years of Oval Office history. The Presidents opens Sept. 23 in Nyack, N.Y in preparation for a Broadway outing. The script was written by Ron Nessen who was press secretary to President Gerald Ford and Loren Paul Caplin.

The son of an Ottawa, Canada, doctor, Little began his career at the age of 12 when he answered his teachers in their own voices. His dating career also took off when he'd find out the girl's favorite actor, then call her up imitating his voice.

Little was 'discovered' in the United States in 1963 when his friend, Mel Torme, asked him to make a tape for the "Judy Garland Show." Instead of the usual impressions, Little took on Fred MacMurray, Dana Andrews, James Mason and Van Heflin. Garland was pleased by the uniqueness, and Little was signed for the show. Little admits that it took him seven years to perfect Frank Sinatra--but just several minutes to mimic Dr. Ruth Westheimer.

As for The Presidents Little has some opinions about the commanders in chief that he portrays. "Gerald Ford was kind of tough. He's kind of bland and not very distinctive. I would say Gerald and George Bush are the hardet. Clinton is great. He's got that continual frog in his throat. But Ronald Reagan will always be my favorite. I just love the man."

TANTALUS at the Denver Performing Arts Complex, September 15-December 17.

ELOISE & RAY a new play by Stephanie Fleischmann, directed by Alexandra Aron featuring Black-Eyed Susan, Chris Payne Gilbert, and Maria Thayer. With video by Sue-Ellen Stroum the three member cast tell the tale of 16 year old Eloise who lives with her strict father in a tiny town on the Colorado plan. Eloise often wonders about her older brother Jed, who mysteriously took off when she was nine. Ray, Jed's childhood friend, arrives back in Ovid looking for Jed but finds himself drawn to Eloise.

Fleischmann is the 2000 Tennessee Williams Fellow in Playwriting at University of the South in Sewanee, Tenn. In 1999 Eloise & Ray was awarded the New Dramatists Whitfield-Cook Award for best unproduced play. This past June it was workshopped at the Hangar Lab and has also been translated into Italian with staged readings in Rome and Ferrarra. Performances begin Sept. 10 at the Ohio Theatre, NYC. Set design by Marsha Ginsberg. Costumes by Moe Schell, lighting by Diane Fairchild and original music by Miki Navazio.

LOCATING THE PLANT Hand Rubbed Productions presentation of Tim Marks' drama, directed by Paula D'Alessandris plays at the Irish Arts Center from September 14th - October 1. Tim Marks, a Welshman currently living in Baltimore, started writing after the death of his mother. Constant phone calls to his brother in London and the realization that they were estranged prompted the writing of Locating The Plant.

Marks was a member of the British Army serving in a bomb disposal crew in Belfast and drew upon his memories of Belfast as a background for the play.

Locating The Plant is the first part of a trilogy about the Celtic nation and how they travel. This play was originally workshopped in New York at the American Theatre of Actors in 1996. The show has since been rewritten - this is its first full-length production.

The other plays in the trilogy are Pearldivers, produced at ATA in 1999 and set in London, and Reel, a musical set in Baltimore. Other work by Marks include The Fever of Warmth and Darkness and Refuge of Scoundrels, the latter to be produced at the Baltimore Playwright's Festival next year. Married with two children, he is at present working on A Geezer Of Repute, a novel set in South Wales.

An Actors Equity Production, Locating The Plant features Laura Flynn, Mark Hankla, Daniel Haughey, Sean Heeney, Richard Lester, Trish McGettrick and Declan Mooney.

Hand Rubbed Productions was formed by Catherine Preis in 1999. Catherine's debut production was Mr. Marks' Pearldivers last year at the ATA. Now in its 25th year of presenting, preserving and introducing Irish cultural events to New York audiences, the Irish Arts Center, will play host to Locating The Plant beginning September 14th and running through October 1st.

STREET OF BLOOD The New York Theatre Workshop (NYTW) production of Ronnie Burkett's creation, presented as part of the Henson International Festival of Puppet Theatre - September 7 and will run through October 8. Bukett wrote Street of Blood and will perform the puppet show, which is described as a virtuoso solo performance involving 34 different puppets. The saga begins with the prick of a needle and a blood stain on a quilt that so resembles the face of Christ that it nearly takes on the meaning of a stigmata.


WHO'S WHERE

LOU RAWLS at John Ascuaga's Nugget in Sparks, through September 13.

CLEO LAINE September 6 - Los Angeles, CA - Hollywood Bowl - Mel Torme tribute then on September 9 she perform in Rohnert Park, CA.

BETTY BUCKLEY September 9 & 10 Robert Park Auditorium in Taunton, MA.

KAREN MASON September 6 - Oct. 15 Returns to Arci's Place, NYC.

JOHNNY MATHIS at the Tropicana Hotel in Atlantic City, NJ on September 22 & 23.

MICHAEL FEINSTEIN performs tonight Symphony Hall in Houston, TX. On September 10 Feinstein stars at the Center For Perf. Arts Gainesville, FL.

OAK RIDGE BOYS will be appearing for two concerts at the Grand Palace in Branson, Missouri on September 18.

B. B. KING BLUES FESTIVAL Deer Creek Music Center, Noblesville, Ind. September 10.

KISS, TED NUGENT, SKID ROW Rupp Arena, Lexington, KY. September 8 and then on to the Conseco Fieldhouse, Indianapolis for a concert on September 9.

EVERLY BROTHERS Paramount Arts Center, Ashland, KY. September 6.

RON SEYKELL the Bistro Award-winning Outstanding Male Vocalist enters his third month of performances at Don't Tell Mama, NYC.

DEF LEPPARD originally from Sheffield, England, Def Leppard got its start in the late 1970s as Deaf Leopard. Drummer Rick Allen lost an arm in a car accident in 1984. But Allen refused to quit, instead learning to play on an electronic kit. Guitarist Steve Clark died of a drug and alcohol overdose and was replaced by former Dio and Whitesnake ax-man Vivian Campbell. The rest of the group has remained intact. Members include Rick Allen, Rick Savage, Joe Elliott, Vivian Campbell and Phil Collen Idaho Center Amphitheater, Boise, September 7.

DWIGHT YOAKAM September 9. Foxwoods Resort Hotel & Casino in Ledyard, CT. Tickets are $49.50-$60.50.

DIXIE CHICKS will perform October 8 in the Bob Devaney Sports Center in Lincoln, NE. Tickets go on sale at 7 a.m. September 9. Tickets range from $58.50, $53.50 and $31.50, plus applicable service charges.


THIS AND THAT

RAP CONCERTS ARE OKAY but according to laws still on the books in Chicago, it is illegal to take a French Poodle to the opera.



Mention BROADWAY TO VEGAS for Special Consideration
Call (800) 942-9027









Next Column: September 10, 2000
Copyright: September 3, 2000. All Rights Reserved. Reviews, Interviews, Commentary, Photographs or Graphics from any Broadway To Vegas (TM) columns may not be published, broadcast, rewritten, utilized as leads, or used in any manner without permission, compensation and/or credit.
Link to Main Page
---
Laura Deni


CLICK HERE FOR COMMENT SECTION