! >
Broadway To Vegas
  
  REVIEWS INTERVIEWS COMMENTARY NEWS

| | |
| --- | --- |
| | |
DUBLIN THEATRE FESTIVAL COUPLES TRADITIONAL AND CONTEMPORARY - -PREVIEWS BEGIN FOR THE LAST SHIP - - THE COUNTRY HOUSE OFFICIALLY OPENS - - BOB DYLAN IN THE 2015 MUSICCARES PERSON OF THE YEAR - - GEORGE CLOONEY GETS MARRIED - - WAYLON JENNINGS AUCTION - - ANGELA LANSBURY TO STAR AT THE AHMANSON IN LOS ANGELES - - THE JERRY LEE LEWIS MUSEUM AND DRIVE THROUGH LIQUOR STORE - - DONATE . . . Scroll Down




Copyright: September 28, 2014
By: Laura Deni
CLICK HERE FOR COMMENT SECTION


DUBLIN THEATRE FESTIVAL COUPLES TRADITIONAL AND CONTEMPORARY


Theatrical companies from around the world have converged upon Dublin, Ireland to participate in the 55th edition of the Dublin Theatre Festival which takes place through October 12, 2014.

The Festival was founded by theatre impresario Brendan Smith in 1957 and is unique in its ability to stage major international theatre of scale, and has hosted productions by the world's most highly regarded artists, while also premiering work by Ireland's leading playwrights. This is the festival where both the re-imagined traditional and visionary contemporary theatre are side by side.

There are also a series of talks, events, exhibitions, tours and work-in-progress showcases, designed to complement the shows in the program.

Europe's oldest specialized theatre festival kicked off this year with an unusual take on William Shakespeare's Hamlet. This spectacular production from the Schaubühne Theatre Berlin opened at the Bord Gáis Energy Theatre. Directed by Thomas Ostermeier, the buzz created is reverberating around the Dublin streets.

On and around a spectacular stage covered in earth, blood and water, Thomas Ostermeier's production has been reviewed as a "thrilling production cracks with energy, immediacy and raw physicality. Six remarkable actors play 20 characters in Denmark's corrupt court, breathing new life into this classic Shakespearean story of politics, passion, murder and betrayal."

Starring Urs Jucker, Lars Eidinger, Jenny König, Robert Beyer, Sebastian Schwarz, and Franz Hartwig.

Stage Design: Jan Pappelbaum. Costume Design: Nina Wetzel. Music: Nils Ostendorf. Video: Sébastien Dupouey. Lighting Design: Erich Schneider. Fight Choreography: René Lay.

Performed in German with English-language translation of the dialogue projected as captions onto a screen above the stage, Hamlet is a co-production wit the Hellenic Festival Athens and Festival d'Avignon.



Tony Award winner Garry Hynes. Photo: Druid Theatre Company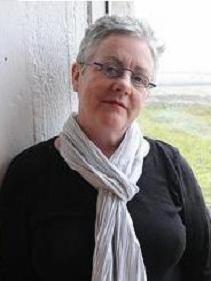 Renowned theatre company Druid teamed up with legendary playwright Tom Murphy to stage his 1985 work Bailegangaire and the world premiere of his new companion play Brigit at the Olympia Theatre from October 1-5. Both plays are directed by Garry Hynes, who has the distinction of being the first woman to win the Tony Award for direction of a play.

The first professional company outside of Dublin, the Druid was founded in 1975 by Hynes who describes herself as "theatre director, aunt and general enthusiast."

Hynes worked Druid's Artistic Director from 1975 to 1991, and from 1995 to date. From 1991 to 1994 she was Artistic Director of the Abbey Theatre, Dublin. Internationally she has worked with The Royal Shakespeare Company and The Royal Court (UK), and with Second Stage, Signature Theater and Manhattan Theater Club in New York; and with The Kennedy Center in Washington D.C.

Hynes refers to both Bailegangaire and Brigit as "stunning while carping that "There are more props in Brigit than in the rest of Tom Murphy's entire canon."

First premièred by Druid in 1985, Bailegangaire is unique in Tom Murphy's oeuvre for centering exclusively on the lives of women. It throws an unremitting but tender light on a trinity of women's lives from a dark time.

Brigit occurs thirty years earlier. Seamus is an odd-job man with 'a great pair of hands'. He is given 'a commission' by the church to carve a statue. His previous work for the church was none too happy. However, he reluctantly accepts the commission and as he works on the statue his obsession with it grows: it comes to involve his family which is on the breadline – his wife, Mommo, and the three grandchildren they've inherited.

One of the hottest tickets at the Dublin Festival is Mark O'Rowe's new thrilling drama Our Few and Evil Days which runs through October 25 at the Abbey Theatre. The play which is also directed by O'Rowe stars Sinead Cusack, Ciaran Hinds, Charlie Murphy, Tom Vaughan Lawlor and Ian-Lloyd Anderson.

In this play "Adele and her parents have always been close. But recently, that closeness has been tainted by an increasing sense of mistrust. Tonight, a visit from a stranger will force them to confront the terrifying reality of their relationship. This chilling yet deeply human story about the limits of devotion."

The backstage stars are Paul Wills set design. Paul Keogan lighting design. Catherine Fay costume design. Music by Philip Stewart features Sean MacErlaine. Maisie Lee is the assistant director.

Réiltín takes place on the Peacock Stage of the Abbey Theatre. It is the first Irish language play to be staged at the festival since 1997, and tells the tale of an ambitious young singer in post-boom Ireland.

'They promised we would have our day
And said it would never end
We would inherit the world
But we are only fools
Who never learnt to dream.'



Réiltín is presented by the Irish languagetheatre. Photo: Dublin Theatre Festival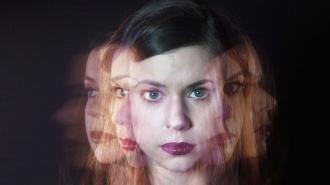 Réiltín is a fallout girl. This is not how her life was supposed to be - she was destined to be a singer. She needs to escape her dead-end world before it is too late. Back for one night only, Réiltín is about to give the gig of her life.

Presented by the Irish language theatre Fibin Teo, known for their visual and energetic productions, Réiltín features original music composed by Simon Noble, with Paul Mercier directing Clíona Ní Chiosáin.

Mícheál Ó Dúbháin on camera with sound design by Paul Rowland. Video by Étaín Ní Thuairisg.

The Seagull and Other Birds is billed as "a roller coaster reimagining of Anton Chekhov's much-loved comic masterpiece." Directed by Gavin Quinn. Starring Cast: Andrew Bennett, Gina Moxley, Una McKevitt, Samantha Pearl, Daniel Reardon, and Dick Walsh.

The performance centres around a concise new version of The Seagull integrated with a number of works specially commissioned by the company. "Through the wormhole of the new work, Chekhov's characters find themselves in extraordinarily different contexts: classic plays, TV shows, YouTube and stuff they've just made up.

"The result is playful and uncompromising – expect lots of talk about art, some action, and tons of love."

Presented by Pan Pan Theatre which "continue(s) to explore and document wholly original ways to experience and experiment with theatre." Americanitis, the baby steps of narcissism, contains strong language and material of an adult nature. Co-production: Dublin Theatre Festival and Noorderzon Performing Arts Festival Groningen. The project co-produced by NXTSTP, with the support of the Culture Programme of the European Union.

Design: Aedín Cosgrove - Costumes: Grace O'Hara - Assistant Director: Zoe Ní Riordáin.

One of the most highly regarded young theatre groups in Chile, Teatro de Chili develop creative processes driven by experimentation and investigation. In Zoo, they construct a unique ethnic group and its complete worldview as two scientists present their astonishing lifetime discovery: the last two Tzoolkman people, found 18 months ago.

Manuela Infante directs Cristián Carvajal, Ariel Hermosilla, Héctor Morales, Juan Pablo Peragallo and Valentina Parada.

Video: Nicole Senerman - Design: Claudia Yolin and Rocio Hernandez - Music and Sound Design: Diego Noguera.

Obsessed with the idea of having to preserve the Tzoolkman culture they face an insurmountable problem: how can they preserve a culture when its central feature is the need to imitate as a way to survive? Zoo explores the problematic notion of the production of knowledge by examining the most common academic performance format: the lecture. How much of what is said is valuable and how much is a fantasy and a lie? Does it even matter if we know?

Performed in Spanish with English surtitles in an English-language translation of the dialogue is projected as captions onto a screen above the stage Co-production: Festival Teatro a Mil and Festival Internacional Buenos Aires.



If These Spasms Could Speak is a solo performance by Robert Softley. Photo: Dublin Theatre Festival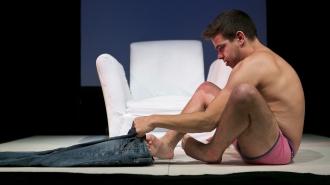 If These Spasms Could Speak is an outstanding solo performance based on a collection of funny, sad, touching and surprising stories about disabled people and their bodies.

"We know you want to look, to stare even. It's OK. You're allowed," is the promo.

Created and performed by Robert Softley, it exposes a truth behind bodies that differ from the norm. His own narrative - told with wry humor, charm and sincerity - is woven through with video interviews and monologue in an engaging and highly charismatic way. It is both a challenge to society's perceptions and desire for classifications, and a celebration of being alive.

Director: Sam Rowe with Musical Direction by Scott Twynholm with music performed by Scott Twynholm and Stuart David, this production has been a sell-out hit at festivals and events across the UK, and presented in association with Arts & Disability Ireland, If These Spasms Could Speak is billed as "a tender and uplifting theatre experience."

The Corn Exchange brings to the stage an extraordinary and vital new voice in contemporary fiction. Winner of numerous literary awards including the Baileys Women's Prize for Fiction 2014, Eimear McBride's A Girl is a Half-formed Thing follows the inner narrative of a girl from the womb to the age of twenty with vivid intensity and originality. This is a character of astonishing resilience and intelligence; someone determined to make sense of things amidst the crushing Catholicism and poverty of her Irish childhood. Rebellious, unrelenting, with biting wit and brilliant spark, Eimear McBride "writes with an urgency that will be totally electric in performance."

Adapted for the stage and directed by Annie Ryan, and featuring award-winning actress Aoife Duffin , A Girl is a Half-formed Thing Contains violent and sexually explicit material that some may find disturbing. Suggested for audiences aged 18+. Music and Sound Design: Mel Mercier. Set Design: Lian Bell. Lighting Design: Sinéad Wallace. Costume Design: Katie Crowley. Performances are at the Samuel Beckett Theatre with a post show talk back with Annie Ryan on Tuesday, September 30.



After Sarah Miles stars Don Wycherley. Photo: Dublin Theatre Festival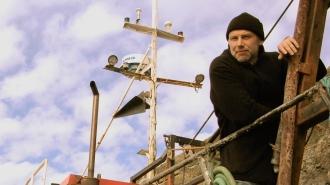 After a lifetime of wrestling with the tides, fisherman Bobeen finds it hard to face the sea again. But the discovery he made in the mouth of the harbor almost thirty years ago keeps calling him back. This time it will connect him to what he thought was lost and gone forever. After Sarah Miles follows Bobeen's journey from 1969 to the present day; from the moment he has his first drink as a fourteen year old boy on the set of Ryan's Daughter, to a blossoming crush which takes his life in an entirely new direction.

Directed by Michael Hilliard Mulcahy, Don Wycherley is credited with giving "a towering performance" in this acclaimed new play, transporting the audience into a world that is at the same time ordinary and epic.

The composer is Sam Jackson with lighting design by Eoin Lennon.

A highly touted production for the entire family is A Mano, a story, told with clay, about a small character with a great desire to escape from a shop window and those who inhabit it.

It is a love story, a story about small failures. A potter's wheel, a tiny workshop, a cup that breathes and four hands that play.

Created and performed by Julián Sáenz-López and Izaskun Fernández, they create moving, reflective and beautifully original performances inspired by stories from everyday life and by the lives of objects around them. This inventive, non-verbal performance was winner of the Best Small Show Award at Feten 2013, the European Fair of Performing Arts for Children.

Also child friendly is The Tragical Life of Cheeseboy which takes theatregoers through a fantastical world of curds and whey.

The Gate Theatre present the world premiere of Hugo Hamilton's newest play The Mariner about a sailor returned home from the First World War. The production stars Ingrid Craigie andLisa Dwyer Hogg.



Ganesh Versus the Third Reich presented by Australia's Back to Back Theatre. Photo: Back to Back.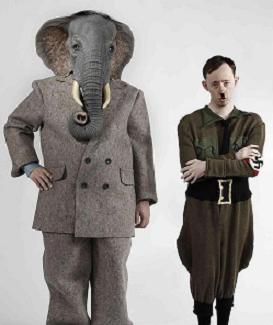 The festival also mounts several Australian productions including Ganesh Versus the Third Reich which was staged last month at the Edinburgh Festival. Presented by Australian theatre group Back to Back Theatre, the story begins with the elephant-headed god Ganesh travelling through Nazi Germany to reclaim the Swastika, an ancient Hindu symbol. As this intrepid hero embarks on his journey a second narrative is revealed: the actors themselves begin to feel the weighty responsibility of storytellers and question the ethics of cultural appropriation.

With performances October 1-4, patrons are advised that the performance of Ganesh Versus the Third Reich contains coarse language, adult themes and portrayal of Lord Ganesh which some may find troubling. The production is a work of fiction and does not purport to be an accurate representation of historical fact or scripture.

The Dublin festival is helmed by Willie White who was appointed artistic director and chief executive in 2011. Stephen McManus serves as Director of Programme and Production.

A former television arts reporter and founder of the Loose Canon theatre company and Irish Theatre Magazine, White has been artistic director of the city's Project Arts Centre since 2002, where under his reign "experimental theatre in Ireland finally came of age."



Signatures of Bono andThe Edge in the museum guest book. Photo: Little Museum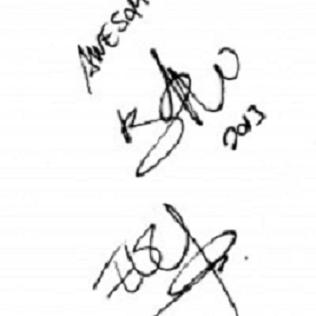 To coincide with this festival Dublin's Little Museum's exhibition is Encore! A History of the Dublin Theatre Festival,, which is filled with vintage posters and prompt sheets from iconic productions.

The little museum shouldn't be passed over. You never know who you might stumble upon.

Rock stars usually arrive with a bang. But when Bono and The Edge decided to visit the museum's exhibition about the story of U2, they turned up unannounced - and museum officials failed to recognize the stars!

Bono and The Edge - arguably the two most famous Dubliners alive today - made their way up to the third floor of the museum to visit a new exhibition that celebrates the success of the band over the last four decades.

The exhibition has drawn record crowds to the Little Museum, and museum officials speculate that the stars may have been confused for particularly eager fans.

Bono and the Edge visited the museum over Christmas, but it wasn't until the middle of January that their autographs were discovered in the museum visitor's book. The signatures were then authenticated by Professor Scott Calhoun, an expert on the band and one of the curators of the museum's U2 Made in Dublin exhibition.

"Awesome!" is Bono's verdict on the exhibition, which features never-seen photography, a Trabant designed by Maser, many rare recordings and a life-size statue of, eh, Bono.

According to museum director Trevor White, "We'd like to say everyone was too cool to acknowledge the presence of Bono and the Edge. The truth is that we didn't recognize them. They must have come the morning after our Christmas party."

"It wasn't the welcome we were hoping to give them," says museum curator Simon O'Connor, "but at least they liked the exhibition."





Broadway To Vegas is supported through advertising and donations. Priority consideration is given to interview suggestions, news, press releases, etc from paid supporters. However, no paid supporters control, alter, edit, or in any way manipulate the content of this site. Your donation is appreciated. We accept PAYPAL. Thank you for your interest.





ART AND ABOUT


THE JERRY LEE LEWIS MUSEUM AND DRIVE THROUGH LIQUOR STORE

The Jerry Lee Lewis Museum and drive through liquor store. Photo: Jerry Lee Lewis Org.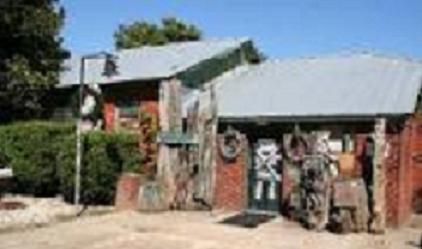 in Ferriday, Louisiana celebrates the hard livin' rocker who will celebrate his 79th birthday on September 29, 2014.

The childhood home of none other than Jerry Lee "Great Ball of Fire" Lewis and his sisters Linda Gail and Frankie Jean has been turned into a Museum with Frankie Jean offering guided tours.

The house is filled with pictures and memorabilia - including a lot of guns - and Franke Jean reportedly can talk your ear off with family stories.

The garage has been turned into a drive-thru liquor store run by Frankie's husband.

Frankie Jean says, "Several of my brother's fans have come here just to meditate, and soak up the Killer's vibes - they say they can communicate with him!."

Frankie Jean, Linda Gail Lewis and brother Jerry Lee grew up in Ferriday, Louisiana along with cousins Jimmy Swaggart (controversial, but world-renowned evangelist) and Mickey Gilley (legendary singer/songwriter). Most of their colorful, but poverty stricken childhood was spent in their home town church built by members of the family.

Their first musical experiences were right there at Ferriday First Assembly of God where Jerry and Linda sang, moving toward what would be their life long career in music. Linda has been in the music business her entire life, having gone into the Sun recording studio in Memphis with her brother for the first time when she was 12 years old and went out on the road with him when she was 14.

The impressionable Linda Gail idolized her brother and he returned her love with big brotherly concern. "He protected me when we were out on the road. He wouldn't even let anyone cuss in front of me."

DELTA MUSIC MUSEUM

Delta Music Museum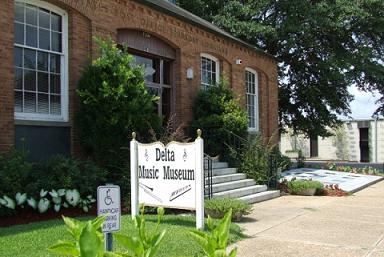 is located down the road a piece from the Jerry Lee Lewis House.

Visitors from around the world come to the Delta Music Museum, which highlights favorite sons Jerry Lee Lewis, Mickey Gilley, Percy Sledge, Irma Thomas, and Leon "Pee Wee" Whittaker and other Mississippi Delta area performers.

Other notables from Ferriday are journalists Howard K. Smith and Campbell Brown along with Ann Boyar Warner, the wife of movie mogul Jack Warner.

Tourists from 38 states and 14 countries have visited the museum.

Next door to the state museum is a 1920s-era Arcade Theater that will become part of the museum in the future, with a concert hall, a mini-recording studio, and children's music shows. There is a gift shop with autographed t-shirts, caps, celebrity CDs, and music memorabilia.

The museum frequently entertains guests with live music performances during museum tours. The museum, which is housed in the old post office building, hosts the Delta Music Festival and Hall of Fame Induction Ceremonies annually on the first Saturday in the month of April.


SWEET CHARITY


WAYLON JENNINGS AUCTION MEANS YOU CAN OWN A CELEBRITY TREASURE

Buddy Holly's Ariel Cyclone motorcycle. Photo: Guernesy's Auctions
all you need in the winning bid the Musical Instrument Museum in Phoenix, Arizona will host an auction of Waylon Jennings memorabilia on October 5 , put together by his widow, country singer Jessi Colter, who was married to Jennings for more than 30 years, and with whom he often shared the stage.

Guernesy's Auctions out of New York City will hammer down over 2,000 items, to be offered in 500 lots, including Willie Nelson's braids, Buddy Holly's motorcycle and a robe and boxing gloves presented personally by Muhammad Ali to Jennings before his fight in New Orleans against Leon Spinks, a pair of Hank Williams' cowboy boots crafted by the famed Nudie, a handwritten letter from John Lennon to Jennings.

The auction benefits the Phoenix Children's Hospital.

Buddy Holly's Ariel Cyclone motorcycle is one of the biggest items being auctioned. The bike was given to Jennings after Holly was killed in a plane crash. Jennings was supposed to have been with Holly on that chartered plane when it left Clear Lake, Iowa, but gave his seat to J.P. Richardson, the Big Bopper, who was suffering from a cold. Jennings' relationship with Holly stemmed from the two playing together early in his career when Jennings was a member of Holly's band, the Crickets.

The country legend's personal items, like handwritten lyrics, are also in the auction. The set of Nelson's braids - famous in their own right - were chopped off in 1983, a message of support from the On the Road Again hitmaker to Jennings while he was trying to maintain sobriety.

Jennings died on February 13, 2002 at the age of 64 following complications from diabetes.

The auction collection can be previewed at the Musical Instrument Museum Friday, October 3, and Saturday, October. 4. The live auction will take place in two sessions on Sunday, October 5. Absentee bidding via telephone and Internet can be arranged.

NEW YORK NEW YORK A HELLUVA TOWN Career Transition For Dancers' 29th Anniversary Jubilee on Monday, October 6, 2014 at New York City Center, NYC followed by dinner at The Grand Ballroom at The Hilton New York. Angela Lansbury will receive the 2014 Rolex Dance Award. Broadway dancer and choreographer Alex Sanchez has created a special number with music composed by Steven Jamall, who is the Music Director and Supervisor for Rosie O'Donnell and her Rosie's Theater Kids.

Joining the show produced and directed by Ann Marie DeAngelo are Special Guests: James Earl Jones, Chita Rivera, and Chuck Scarborough. There will also be special performances by artists from: Alvin Ailey American Dance Theater; American Ballet Theatre; Arthur Murray Dance Center, Columbus Circle; Ballet Hispanico; Jonah Bokaer; Dance Theatre of Harlem; Industrial Rhythm; Silva Dance Company; and Tony Waag's American Tap Dance Foundation. The Rockette Alumnae and Karen Ziemba will perform I Want To Be A Rockette.

The 2014 Career Transition For Dancers Outstanding Contributions to the World of Dance Awards will be presented to Janice Galli Becker, Fe Saracino Fendi, and Joe Tremaine & Tremaine Dance Conventions & Competitions.

Founded in 1985, Career Transistion For Dancers is a proud recipient of a 2013 Tony Honor for Excellence in the Theatre. The organization has of­fices in New York City, Los Angeles, Chicago, and a mobile National Outreach Project.

The 29th Anniversary Chairs are Anka K. Palitz, and Susan & Stewart Wicht. Gala Chairs are Avery & Andrew Barth, Janice & Stuart Becker, Victor Elmaleh, Fe & Alessandro Saracino Fendi, Michele & Lawrence Herbert, John Kimmins, Nancy & Duncan MacMillan, Phillip S. Masters, Michele & Ronald Riggi, Joe Tremaine, and Misty Widelitz. Janice Becker is the Dinner Chair; Ann Van Ness, Auction Chair; and Craig Dix, Journal Chair. Vice Chairs are Alexander J. Dubé, Mercedes Ellington, Christina Rose, and Irene & Fred Shen.

Career Transition For Dancers has provided more than 6,200 dancers with over 61,000 hours - equivalent to approximately $5.2 million - of career counseling and program services, and has awarded millions of dollars in educational scholarships and entrepreneurial grants. The organization has helped thousands of dancers throughout the US take their first steps towards discovering reward­ing post-performance careers.

BOB DYLAN will be honored as the 2015 MusiCares Person of the Year on Friday, February 6, 2015, it was announced by Neil Portnow, President/CEO of the MusiCares Foundation and The Recording Academy, and Bill Silva, Chair of the MusiCares Foundation Board.

Proceeds from the 25th annual benefit gala dinner and concert will provide essential support for MusiCares, which ensures that music people have a place to turn in times of financial, medical and personal need.

The 2015 MusiCares Person of the Year gala will begin with a reception and silent auction, followed by a dinner, the award presentation and a tribute concert. Performers will include Grammy winners Beck; the Black Keys; Crosby, Stills & Nash; Norah Jones; Tom Jones; Los Lobos; John Mellencamp; Willie Nelson; Bonnie Raitt; Eddie Vedder; Jack White; and Neil Young; as well as singer/songwriter John Doe. Three-time Grammy-winning producer and recent Emmy winner Don Was will be the evening's musical director.








SPREADING THE WORD


FIVE-TIME TONY AWARD WINNER ANGELA LANSBURY returns to the stage this winter in her Tony Award winning role as Madame Arcati, in Michael Blakemore's revival of Noël Coward's smash-hit comedy, Blithe Spirit. The production will open December 9 and run through January 18, 2015 at the Ahmanson Theatre in Los Angeles.

THE ROYAL SHAKESPEARE COMPANY has announced that their stage adaptations of Dame Hilary Mantel's Wolf Hall and Bring Up the Bodies will open on Broadway at the Winter Garden Theater next March.

transfer to are to move to Broadway.

The plays were first staged at the Royal Shakespeare Company's theatre in Stratford-Upon-Avon and are currently mounted at the Aldwych Theatre in London's West End until Saturday, October 4. In New York the productions will be renamed Wolf Hall: Parts 1 and 2.

The plays are based on Dame Hilary's Booker Prize-winning fictional accounts of Thomas Cromwell's rise to power in the court of Henry VIII. The company of more than 20 actors is headed by Ben Miles as Thomas Cromwell, Lydia Leonard as Anne Boleyn and Nathaniel Parker as Henry VIII. All are expected to transfer to Broadway.

KEAN HUMAN RIGHTS INSTITUTE TO PRESENT a screening of The Good Lie starring Reese Witherspoon. Acclaimed Human Rights Activist John Prendergast will attend the premiere at Premiere Stages, a professional equity theatre company attached to Kean University in Union, New Jersey.

John Prendergast, Kean University's Human Rights Senior Fellow, will present the screening on October 8. Prendergast, an internationally acclaimed human rights activist, appears in the film and has a longstanding relationship with the University.

The Good Lie, opening in limited release on October 3 and distributed domestically by Warner Brothers Pictures, tells the story of the so-called Lost Boys. Orphaned by the brutal civil war in Sudan, which began in 1983, these young victims traveled as many as a thousand miles on foot in search of safety. Fifteen years later, a humanitarian effort would bring 3,600 lost boys, as well as girls, to America.

Philippe Falardeau brings the story of the survival and triumph of the Lost Boys to life with Academy Award winner Reese Witherspoon starring alongside Sudanese actors Arnold Oceng, Ger Duany, Emmanuel Jal, and newcomer Kuoth Wiel, some of whom were also children of war.

Prendergast, named Kean University's Anne Evans Estabrook Human Rights Senior Fellow in 2013, will be on campus working with students and faculty throughout the week. He will also participate in a brief Q & A session immediately following the screening.

THE LATIN RECORDING ACADEMY announced nominations for the 15th annual Latin Grammy Awards.. Eduardo Cabra of Calle 13 leads the field with 10 nominations; Calle 13 garners nine nods; Andrés Castro earns eight; Tom Coyne receives seven; Julio Reyes Copello and Carlos Vives each receive six nominations; and Descemer Bueno and Enrique Iglesias net five nominations each. Artists vying for Best New Artist are Aneeka, Linda Briceño, Caloncho, Julio César, Pablo López, Miranda, Periko & Jessi León, Daniela Spalla, Juan Pablo Vega, and Mariana Vega.

The 15th annual Latin Grammy Awards, set for Thursday, November 20 at the MGM Grand Garden Area in Las Vegas, will be broadcast live on the Univision Network.

DISCUSSION: TENNESSEE WILLIAMS- MAD PILGRIMAGE OF THE FLESH with John Lahr and Tony Kushner.

For Arthur Miller, Tennessee Williams' plays - A Streetcar Named Desire, Cat on a Hot Tin Roof, The Glass Menagerie - ushered in a "revolution" in American theater. But who was Williams the man? John Lahr, celebrated drama critic and New Yorker contributor, visits 92Y with his new Williams biography (Mad Pilgrimage of the Flesh, W.W. Norton), and discusses it with playwright Tony Kushner.

Monday, September 29 at 92Y in New York City.


GEORGE CLOONEY IS OFF THE MARKET


That's right, that man about town - avowed bachelor George Clooney has gotten married - sort of. In case you have recently arrived from another solar system, Clooney announced last April that he was getting married. Many thought it was just another one of the silver haired prankster's jokes. Apparently not. The real deal involved Clooney, 53, jumping the broom with British human rights lawyer Amal Alamuddin, 36, in a twilight ceremony at the seven-star Aman Canal Grande Hotel in Venice on Saturday, September 27.

The not quite legal ceremony took place before a formally attired group of A-listers who flew in for the occasion from around the world. The vow exchange which was conducted by Walter Veltroni, the former mayor of Rome and a close friend of Clooney, was neither a religious ceremony nor a civil union, rather what Clooney had described as a "symbolic ceremony" - whatever that means. The legal civil ceremony is expected to take place Monday at the 16th-century Palazzo Cavalli adjoining the Ca' Farsetti, the Venice town hall where civil weddings routinely take place.

Venice city officials previously announced that the pedestrian way along the Grand Canal near the 16th-century Cavalli Palace will be closed for two hours on Monday, citing the Clooney nuptials.

Until then they are in an interesting legal limbo position. However, the bride is an Oxford educated human rights lawyer, so we assume she knows hers.

Generally a legal, civil ceremony first takes place followed by a religious ceremony of some type - such as the ceremonies of Prince Charles and Camilla or Prince Albert of Monaco and Charlene.

Clooney and Alamuddin met in Italy which is why they selected that location for their wedding. It is his second marriage and her first. Clooney was previously married to actress Talia Balsam for four years until their divorce in 1993.

The bachelor and bachelorette parties took place Friday night. For that send off the bride-to-be wore a red and black Alexander McQueen gown, described as short in the front with a train in the back. It's Venice, so she arrived by water taxi followed by an entourage of 14 women, including her sister and mother.

At another pre-wedding event the future Mrs. George Clooney was gowned in a black-and-white striped Dolce & Gabbana.


STORK REPORT


NICOLE SNOOKI POLIZZI the reality TV star and her fiancé, Jionni LaValle, welcomed their second child, daughter Giovanna Marie LaValle, on Friday September 26, 2014. Giovanna made her entrance at 6 lbs., 7 oz. Waiting at home to teach her the tricks of manipulating her parents is big brother, Lorenzo, who turned 2 on August 26.

FORMER FIRST DAUGHTER CHELSEA CLINTON gave birth Friday, September 26, 2014 to her first child, a daughter named Charlotte Clinton Mezvinsky. Proud father is husband Marc Mazvinsky. Anxious to spoil the bundle of joy are the grandparents, which includes former President Bill Clinton.

PRINCESS CHARLOTTE OF MONACO husband of Prince Albert and pregnant with what will be Albert's first legitimate child, and thus heir to the Monaco throne, has been in New York with her husband. Monaco's royal couple attended the 8th Annual Clinton Global Citizens Awards, hosted by former US president, William Jefferson "Bill" Clinton, former first lady and US Secretary of State Hillary Rodham Clinton and their daughter Chelsea Clinton (who gave birth a few days later), at the Sheraton Times Square in New York City. Looking gorgeous, last Thursday Princess Charlotte attended the 7th Annual World Focus on Autism, according to official news released by the Prince's Palace of Monaco. The event was co-hosted by Suzanne and Bob Wright of Autism Speaks, a partner of CGI and Mrs. Ban Soon-taek, the spouse of United Nations Secretary-General Ban Ki-moon. Charlotte and Albert's baby is expected in December.



THE LAST SHIP a new musical with music and lyrics by 16-time Grammy winner Sting and book by Tony winner John Logan and Pulitzer Prize winner Brian Yorkey.

Directed by Joe Mantello.

Choreography by Olivier Award winner and Tony nominee Steven Hogggett.

Starring michael Esper, Rachel Tucker, Jimmy Nail, Fred Applegate, Aaron Lazar, Sally Ann Triplett and Collin Kelly-Sordelet.

The ensemble includes Ethan Applegate, Craig Bennett, Dawn Cantwell, Jeremy Davis, Bradley Dean, Alyssa DiPalma, Colby Foytik, David Michael Garry, Timothy Gulen, Shawna M. Hamic, Rich Hebert, Leah M. Hocking, Todd A. Horman, Sarah Hunt, Jamie Jackson, Sean Jenness, C. David Johnson, Drew McVety, Johnny Newcomb, Gregory North, Matthew Stocke, Cullen Titmas and Jeremy Woodard.

The Last Ship is described as: "set in the English seafaring town of Wallsend, a close-knit community where life has always revolved around the local shipyard and the hardworking men construct magnificent vessels with tremendous pride. But Gideon Fletcher dreams of a different future. He sets out to travel the world, leaving his life and his love behind. When Gideon returns home 14 years later, he finds the shipyard's future in grave danger and his childhood sweetheart engaged to someone else. As the men of Wallsend take their future into their own hands and build a towering representation of the shared dream that defines their existence, Gideon realizes that he left behind more than he could have ever imagined." Set and costume design by Tony nominee David Zinn, lighting design by Tony winner Christopher Akerlind and sound design by Tony winner Brian Ronan. Casting by Telsey + Company/Craig Burns, CSA.

A pre-Broadway engagement took place in Chicago at the Bank of America Theatre. A Broadway transfer begins previews September 30 at Broadway's Neil Simon Theatre with an official opening on October 26, 2014.

THE COUNTRY HOUSE a new comedy about a deeply dramatic family by Pulitzer Prize-winning playwright Donald Margulies.

Directed by Tony Award winner Daniel Sullivan.

Starring Blythe Danner, Kate Jennings Grant, Eric Lange, David Rasche, Sarah Steele, and Daniel Sunjata.

Tony and Emmy winner Blythe Danner stars as Anna Patterson, the matriarch of a brood of famous and longing-to-be-famous creative artists who have gathered at their Berkshires summerhouse during the Williamstown Theatre Festival. But when the weekend takes an unexpected turn, everyone is forced to improvise… inciting a series of simmering jealousies, romantic outbursts and passionate soul-searching.

This witty and compelling new play provides a piercing look at a family of performers coming to terms with the roles they play in each other's lives.

The creative team includes John Lee Beatty (scenic design), Rita Ryack (costume design), Peter Kaczorowski (lighting design), Obadiah Eaves (sound design), Peter Golub (original music), and Thomas Schall (fight director).

Presented by Manhattan Theatre Club produced in association with the Geffen Playhouse officially opens Thursday, October 2, at MTC's Samuel J. Friedman Theatre in New York City.

EVITA by Tim Rice and Andrew Lloyd Webber.

Directed by Michael Grandage.

Choreography by Rob Ashford.

This Tony-winning musical tells the remarkable story of Eva Peron's rise from Argentina's slums to First Lady through some of theater's most beautiful songs, including Don't Cry for Me Argentina and High Flying, Adored.

September 30 - October 19, 2014 at the Opera House, Kennedy Center for the Performing Arts in Washington, DC.

GENERATIONS presented by Debbie Tucker Green.
Directed by Leah C. Gardiner.

Composition, arrangement and music direction by Bongi Duma.

"You're invited into a kitchen in a South African township where a fragrant meal is being prepared. As they cook, three generations of a close-knit family banter, share stories and food. Both urgent and exuberant, - the play tackles what's transmitted and lost through generations of a family - and a nation."

Featuring: Shyko Amos, Mamoudou Athie, Khail Toi Bryant, Ntombikhona Dlamini, Thuli Dumakude, Jonathan Peck, and Michael Rogers.

Chorus: Vuyelwa Booi, Comfort Hlophe, Sduduzo Ka-Mbili, Ntombifuthi King, Kevin Moeti, Sphamandla Mthembu, Reitumetse Rita Motlhanka, Sphiwe Moyo, Thakabasabi Sato, Slindile Sokutu, Vuyo Sotashe, Tanyaradzwa A. Tawengwa.

Set Design by Arnulfo Maldonado, Lighting Design by Matt Frey, Sound Design by Matt Tierney, Costume Design by Ásta Bennie Hostetter, Props & Set Dressing by George Hoffmann & Greg Kozatek, Dialect Coach: Judylee Vivier, Production Stage Manager: Geoff Boronda, Associate Producers: Raphael Martin & Chip Rodgers, Production Manger: Jeff Drucker, Casting: Jack Doulin, C.S.A. Illustration: Riki Blanco.

American premiere September 30 - October 26 at Soho Rep in New York City.

YOU CAN'T TAKE IT WITH YOU by Moss Hart and George S. Kaufman. The play is directed by Scott Ellis.

A 1938 American romantic comedy with Ballet Dancers, Snake Charmers, Skyrocket Makers, Cunning Revolutionaries, Xylophone Players, Wall Street Tycoons, G-Men and Russian Royalty - a Broadway comedy with something for everyone.

This Pulitzer Prize-winning, uproarious family affair is led by the legendary James Earl Jones, and features an outrageous cast of 20, including Golden Globe nominee Rose Byrne in her Broadway debut, Tony Award nominee Kristine Nielsen, Tony Award nominee Annaleigh Ashford and Tony Award winner Elizabeth Ashley.

Featuring Johanna Day, Julie Halston, Byron Jennings, Fran Kranz, Mark Linn-Baker, Kristine Nielsen, Reg Rogers, Will Brill, Nick Corley, Austin Durant, Crystal A. Dickinson, Marc Damon Johnson, Karl Kenzler, Patrick Kerr and Joe Tapper.

The design team includes: scenic design by David Rockwell, costume design by Jane Greenwood, lighting design by Donald Holder, sound design by Jon Weston, hair and wig design by Tom Watson and original music composed by Jason Robert Brown.

The show officially opens Sunday, September 28, 2014 at the Longacre Theatre, New York City.


WHO'S WHERE


MILEY CYRUS takes to the stage on Wednesday, October 1 at the Moviestar Arena in Santiago, Chile. On Friday she stars at the Estadio GEBA in Buenos Aries.

ENRIQUE IGLESIAS performs Thursday, October 2, at the Sprint Center in Kansas City. On Friday he's in the spotlight at the Allstate Arena in Rosemont, IL.

ELTON JOHN brings his dynamic style to the Sleep Train Arena in Sacramento on Wednesday, October 1. On Thursday he can be enjoyed at the SAP Center in San Jose. On Saturday he begins a two night stand at the Staples Center in Los Angeles.

JAMES TAYLOR sings his hits Monday, September 29, at the SSE Hydro in Glasgow, Scotland. On Tuesday he's at the 4u Arena in Manchester, England. Thursday's gig in at the Motorpoint Arena in Cardiff, Wales. On Saturday's he stars at The Centre in Brighton, UK and next Sunday, October 5 he'll take to the stage at the International Centre in Bournemouth, UK.

PAUL MCCARTNEY stars at PETCO Park in San Diego, today, Sunday, September 28. On Wednesday he'll be delighting the crowds at the H-E-B Performance Hall in San Antonio, Texas. Thursday's show is at the United Supermarkets Arena in Lubbock, TX.

THE DUSTBOWL CAVALIERS a seven-man, hot-damn bluegrass band based out of Los Angeles, specializing in their own signature rockin' bluegrass, traditional folk, and Americana sounds perform Saturday, October 4, at the Falcon Theatre in Burbank, CA.


FINAL OVATION


POLLY BERGEN a Tony nominated and Emmy Award winning actress died of natural causes on September 20, 2014, at her home in Southbury, Connecticut, surrounded by family and close friends. She had been diagnosed with emphysema and other ailments in the late 1990s. She was 84.

Her career spanned six decades.

She made her Broadway debut in the 1953 revue John Murray Anderson's Almanac in a cast that also featured Hermione Gingold, Billy De Wolfe and Harry Belafonte. She starred in a 2001 Broadway revival of Stephen Sondheim's Follies at the Belasco Theater and received a Tony Award nomination as Best Featured Actress in a Musical.

Bergen appeared in an Off Broadway revival of Cabaret in 2002; in the two-character drama Six Dance Lessons in Six Weeks on Broadway in 2003, with Mark Hamill as her co-star.

The actress, singer, television host, writer, and entrepreneur won an Emmy Award in 1958 for her performance as Helen Morgan in The Helen Morgan Story.

Her three marriages ended in divorce. She is survived by two daughters, Kathy Lander and Pamela Fields; a son, Peter Fields; and three grandchildren.















Next Column: October 5, 2014
Copyright: September 28, 2014 All Rights Reserved. Reviews, Interviews, Commentary, Photographs or Graphics from any Broadway To Vegas (TM) columns may not be published, broadcast, rewritten, utilized as leads, or used in any manner without permission, compensation and/or credit.
Link to Main Page
---
Laura Deni



For the snail mail address, please E-mail your request.
CLICK HERE FOR COMMENT SECTION