! >
Broadway To Vegas
  
  REVIEWS INTERVIEWS COMMENTARY NEWS

| | |
| --- | --- |
| | |
GROSS INDECENCY THE THREE TRIALS OF OSCAR WILDE - - HART-CELLAR ACT - - BROWARD PRESENTS 100 - - PATTI LuPONE MATTERS OF THE HEART CD REVIEW - - THE CHRISTIANS PLAY REVIEW - - THE THEATER HALL OF FAME - - BILL COSBY HAS BEEN STRIPPED OF HONORS - - GATE THEATRE'S PUB QUIZ FUNDRAISER - - DONATE . . . Scroll Down






Copyright: September 27, 2015
By: Laura Deni
CLICK HERE FOR COMMENT SECTION


POPE FRANCIS PERFORMS IN AMERICA AND THE CHRISTIANS TAKE TO THE STAGE ON BOTH SIDES OF THE POND
Linda Powell, Andrew Garman, Larry Powell, Philip Kerr, in the New York production. Photo by Joan Marcus.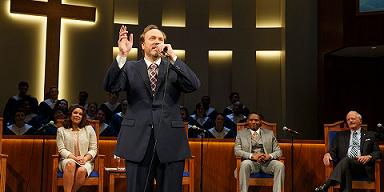 Last week Pope Francis came to America performing to standing room only audiences as he made Junipero Serra, an 18th-Century missionary a saint in a move cheered by Hispanics but criticized by others, in his first canonization on US soil; addressed Congress and the United Nations and conducted an outdoor mass which required a set design team. The charismatic rock star - a former bar bouncer turned priest who became pope - also did meet and greets.

Also getting converts and creating controversy is the play The Christians, which has joined my personal list of favorite plays - a list which includes Wit and Doubt.

All I know about Pope Francis is what I've seen on television and read, and I really like the guy. I think the Holy Father would have enjoyed this play.

Written by Lucas Hnath, The Christians is a powerful play which will haunt you. It's currently on stage both in American and in England.

In American the production is staged through October 11 at Playwrights Horizons in New York City.

The script is well crafted. The dual American and British staging's are unique.

Across the pond it created a sensation at the Edinburgh Fringe before moving to The Gate. In America The Christians earned the hallelujahs at last year's Humana Festival and then moved off-Broadway to Playwrights Horizon. Both the British and American mountings are moveable feasts. The Christians will be staged in Los Angeles at the Center Theatre Group December 2, 2015 to January 10, 2016. If you are anywhere near a mounting, don't miss the opportunity to see a performance of this significant play.

What's it all about?

Like most things religious it's a theological battle. And, like most things religious viewpoints are intense and there are no definitive winners. A remarkable exploration of faith and community in the modern world, featuring a local choir, and asking profound questions about what we believe and why.

The battlefield is a church service taking place in a nondenominational American mega church - a barn of an auditorium made to appear holier-than-thou. Video screen projections reaffirm God's love and heaven to the parishioners with doves, waterfalls and sunsets. A giant white cross, backlit by Tony Award nominee Ben Stanton, is a statement making, hypnotic "follow me" command. Gleaming wood beams surround the glass pulpit. The church lobby boasts a coffee shop. The baptismal font is as big as a swimming pool.

Pastor Paul's God Show is a hit.



Playwright Lucas Hnath. Photo by Zack DeZon.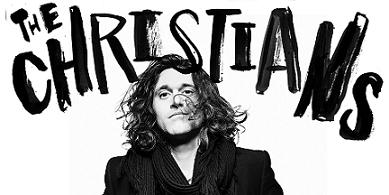 For the last twenty years, Pastor Paul, in an award worthy performance by Andrew Garman, has been building his church. Starting in a modest storefront, he now presides over a flock of thousands. Idolized by his followers, today should be a day for joy and celebration. The building is now paid for.

But the sermon that Pastor Paul is about to preach will shake the very foundations of his followers' beliefs.

It seems that Pastor Paul has had a personal epiphany which has given him both clarity and compassion.

While attending a conference, he listened a missionary recall an instance in a violence-torn country when a teenage boy ran into a burning grocery store to save his sister and subsequently died of his painful injuries. Because the boy wasn't saved in the born again Christian doctrine, he would be damned to eternal hell. Pastor Paul couldn't get that out of his mind.

That evening, while sitting on a toilet, he had a conversation with God. Pastor Paul received a divine message - that man's traditional conception of hell, with fires and pitchforks, and a horn sprouting red Satan, if not totally wrong, was at least misguided. Hell is what man makes of the earth. Pastor Paul informed a stunned congregation that; therefore, it will no longer be church policy to believe in hell.

Doubling down, Pastor Paul declares that God can love anybody, even nonbelievers.

Talk about being gob smacked. This isn't what the congregation wants to hear. It goes against the power and ego gratification of being able to declare that others are going to hell. A threat is removed and replaced with compassion and love. Instead of finger pointing and warnings of damnation, Pastor Paul wants the faithful to focus on personal behavior.

Heresy. The congregation likes their dogma.

The associate pastor, Joshua (Larry Powell), is offended. To cement his outrage, he quits.

That Golden Rule thing - gets a little hairy. The play's philosophical conflicts are beautifully nuanced by the skilled cast.

As Playwrights Horizons states, the production: "is both epic and unexpectedly intimate, an unflinching look at faith in America - and its power to unite or divide."

Schism.

An Elder (Philip Kerr) attempts to convince Pastor Paul that he has the board's support, but things are more opaque than a shining light from heaven. In addition to attempting to use Pastor Paul's no devil - God accepts everyone - sermon against him, it's discovered that Joshua - a young man who has been through a lot in his short life and he has found peace through his faith - has his own followers, and there are some money issues.

Churches are big business.

As fractures spread throughout his congregation, Pastor Paul must fight to prevent his church tearing itself apart.

Paul's wife Elizabeth - in an impressive performance by Linda Powell - is the proper, loyal minister's wife, whose body language speaks volumes. When she reaches her limit, her confrontation with her husband is emotionally devastating.



Stefan Adegbola as Associate Pastor and William Gaminara as Pastor Paul in the London production of The Christians. Photo: The Gate.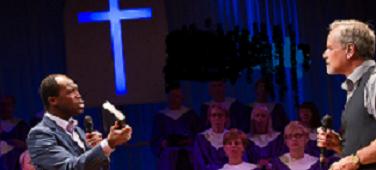 Perfectly directed by Les Waters. This play by Lucas Hnath is delicate, powerful, ingeniously and shrewdly written. Hnath is a name to follow.

The Playwrights Horizon mounting features scenic design by Dane Laffrey, costume design by Connie Furr, lighting design by Tony Award nominee Ben Stanton and sound design by Jake Rodriguez. Production stage manager is Marisa Levy and music supervisor is David Dabbon.

There is also a robed, rotating 20-person choir, utilizing singers from all five boroughs of New York City, who sing hymns at appropriate times.

The British production, though October 3 at The Gate, is directed by Christopher Haydon, designed by Oliver Townsend with costumes supervised by Sophie Donaldson and lighting by Mark Howland. Video Design by Iona Firouzabadi. Musical Director MJ Paranzino. Assistant Director Lynette Linton. Costumes by Sophie Donaldson. Sound Design by Elena Pena.

The British production features William Gaminara as the Pastor; Stefan Adegbola as the Associate Pastor; David Calvitto as Elder; Lucy Ellinson as a Congregant; Jaye Griffiths as the Pastor's wife.

Again, if you're in the neighborhood of any place mounting this play, make it a point to go see it. It's memorable.






Broadway To Vegas is supported through advertising and donations. Priority consideration is given to interview suggestions, news, press releases, etc from paid supporters. However, no paid supporters control, alter, edit, or in any way manipulate the content of this site. Your donation is appreciated. We accept PAYPAL. Thank you for your interest.







ART AND ABOUT


HART-CELLAR ACT had far-reaching effects upon immigration to the United States by opening the possibility of coming to this nation for many people from around the world. Passage of the Act in 1965 was a water-shed event in configuring contemporary America - through the significant demographic shifts and cultural changes that resulted from it.

The display marks the 50th anniversary of the Act.

Among the selection of Latino-related artifacts are a child's purse brought from Cuba in the early 1960s by a girl who immigrated with her parents and a child's shirt worn by a Cuban boy who was part of the Operation Pedro Pan that brought minors to the U.S. after Fidel Castro came to power; a United Farm Workers pin; and a 1960s record album by the first meringue band, Primitivo y Su Combo to release a U.S. recording marketed to immigrants from the Dominican Republic.

On display beginning October 2, 2015 at the National Museum of American History in Washington, DC.

PRINCESS GRACE'S GRANDDAUGHTER Charlotte Casiraghi (who looks like a dark haired version of her film star grandmother) recently attended the Paintings Poems from Tahar Ben Jelloun - Furniture Scriptures from C. Saccomanno & O. Dayot press preview at the Galerie du Passage in Paris. The exhibit has opened and is on display through October 17.

Born in Morocco in December 1944, Tahar ben Jelloun is one of France's most celebrated writers who has now become a renowned painter. His works are noted for "natural joy in bright, engaging colors: flowers, butterflies, and bird-like forms. There are desert scenes, and a ghostly white marabout which appears in different paintings," according to Morocco World News.

NEW DAY FOR MUSEUMS Scholar, author and activist Johnnetta Cole, Ph.D., has broken ground with her fair share of history-making firsts. Currently director of the Smithsonian National Museum of African Art and president of the Association of Art Museum Directors, she was the first African-American woman to serve as president of Spelman College, the first elected to the Coca-Cola board of directors and the first to lead the national United Way.

On October 8 she delivers a free Masters Series presentation in the Peristyle at the Toledo Museum of Art when she will share best practices for museums to move toward "a new day" when museums are more inspiring because they are more diverse.






SWEET CHARITY


GATE THEATRE'S PUB QUIZ FUNDRAISER will be co-hosted by the theatrical veteran Hattie Morahan.

Quizmaster is Christopher Hayden and Landlady Claire Slater encourage theatre lovers to take part in the informal and fun fueled evening where Gate supporters team up to test their general theatrical knowledge.

"Teams of 8 - either buy a team or let us put you on a mixed team. Need some help with your general knowledge? Buy a place for an Industry Insider in your team and they can help you cheat!"

Ticket price includes prosecco (an Italian white sparkling wine) on arrival and cicchetti (Italian appetizers) throughout the evening. Tuesday, October 6, at Polpo, Notting Hill Gate, London.

BENEFIT CONCERT IN HONOR OF DENNIS MANGERS' 75th BIRTHDAY featuring the brightest musical talent in the Sacramento region, with Jim Jordan serving as Musical Director and on-stage accompanist.

Performers include: Andee Thorpe, Carrie Hennessey, Connor Mickiewicz, Dalton McNeely, Dr. Darrick Lawson, Gayiel Von, Gloria Gistand, Jason Petit, Jason Phillips, Jeannie Howell, Jennifer Morrison, Jerry Lee, John Hancock, Juan Ramos, Dr. L. Steven Winlock, Mike Yee, Nacy Zoppi, Patrick Van and The Sacramento Gay Men's Chorus which Mangers helped found.

All performers will sing at least one song. The concert will also feature several duets, and a surprise trio that "promises to be a highlight of the evening."

Monday, October 5 at the Wells Fargo Pavilion in Sacramento, CA.

Proceeds to support the Sacramento Region Community Foundation's newly established Dennis Mangers Fund for Young Performing Artists. Created to nurture the next generation of performing artists by offering access to high-quality professional training.

The scholarships will help children who cannot otherwise afford it access training in the region through organizations like California Musical Theatre, the B Street Theatre and the Sacramento Ballet. The Sacramento Region Community Foundation, of which Mangers is current the chair, will manage the fund and match the first $10,000 in donations.

The former professional tenor turned school principal, then assemblyman, lobbyist and political adviser has long been one of the Sacramento community's biggest art boosters. Mangers chaired the Capitol City Ballet and served on the advisory board for the nonprofit Best of Broadway. A political activist he served in the California Assembly.









THE MUSIC GOES ROUND AND ROUND


PATTI LuPONE - MATTERS OF THE HEART is a re-release on Broadway Records.

Frequently, words such as icon and tour de force performance are bandied about - diluted to the point of becoming ordinary. In the case of LuPone, she is an icon and her performances are always tour de force. Few singers can equal her vocal prowess. Fewer still are those who have the courage to stand up again patrons who use cell phones, take pictures or tweet during live performances. Patti LuPone is both a force to be reckoned with and a talent to be totally enjoyed.

The recording of Matter of the Heart, with new artwork, is "dedicated to Dick Gallagher," who died in 2005. He was a pianist and composer, best known on the New York cabaret scene.

For many years he served as arranger, accompanist and conductor for LuPone, and with writer-director Scott Wittman created several shows for her. He was the arranger and musical director for two LuPone shows on Broadway including the 2000 Matters of the Heart as well as the 1995 Patti LuPone on Broadway.

The easy to read booklet - glossy white pages with black or red printing and some well placed red artwork, credits Gallagher as musical director, arranger and pianist.

A perfectionist, LuPone is hard on herself. In her bestselling book Patti LuPone - A Memoir, written with Digby Diehl, she confessed that she struggled with the demanding vocal range and the challenge of playing the title role in Evita. Never-the-less she won a Tony. currently, she's a two-time Grammy Award winner and two-time Tony Award winner who was inducted into the American Theatre Hall of Fame in 2006

This CD has no indications of any vocal struggle. Her wide ranging vocal ability is brilliantly showcased. This marvelous CD re-release is just as captivating, entertaining and timely as it was 16 years ago.

With a new generation of CD and download patrons, this is a perfect time to showcase the singer. For those who got the release the first time around, perhaps there are some scratches and it's time to opt for a new copy. This is a must have recording.

"We couldn't be more excited that our first ever reissue is with the legendary Patti LuPone," said Broadway Records founder, Van Dean, in a press release. "Not only does this continue our relationship with Patti, but it also allows the relationship with her fans to grow as this is the first time the album will be available digitally."

The album, according to the press missive, "explores the complicated yet beautiful themes of love and relationships. This album covers a lot of musical ground with songs from brilliant composers including Rodgers and Hammerstein, Stephen Sondheim, Frank Wildhorn, Randy Newman, Stephen Flaherty, and more."

From the opening Storybook/Love Makes the World Go 'Round (Theme From Carnival) to her closing with My Best to You, LuPone effortlessly tackles head on all aspects of love, from the innocent to the obsessive self destructive.

The 20 tracks include LuPone's send it to the back of the house rendition of Rodgers and Hammerstein's A Cock-Eyed Optimist, the heartstrings tugging Not a Day Goes By, the innocent The Boy Next Door and the wistful Hello, Young Lovers.

She knows how to enunciate. She knows how to sing. She knows how to sell a song.

LuPone's performance of When The World Was Young/I Never Do Anything Twice is exuberant. She plays with the number, from pauses to rapid alternation between two adjacent notes, permitting her to tease the comedic elements of the number. Another selection which lets LuPone show off her comedic element is the spunky and sassy Shattered Illusions.

The coupling of Lennon and McCartney and Rodgers and Hammerstein in It's For You/A Wonderful Guy is an emotionally layered delight with a uniquely effective arrangement by Gallagher.

Jimmy Webb's Where Love Resides is elegant. She caresses Sand and Water, Unexpressed and This Moment.

Playbill is thought provoking. I Regret Nothing is French influenced defiant, with LuPone owning the number.

Backed by The Bordeaux String Quartet, the musicians are Mia Wu, Rick Dolan, Chungsun Kim and Lisa Ralia Heffter. Chorus members are Erin Eagan, Rob Fisher, Ian Frow, Dick Gallagher, Lisa Loosemore, Mark Smith, Danielle Vignjevich, Finty Williams, Michael Williams and Scott Wittman who also served as director.

Cynthia Daniels was recording/mixing engineer and music editor. Alan Silverman did the mastering at ARF! Studios.







FIDELIO CAVALLI HOBNOBBER OF THE RICH AND FAMOUS, INCLUDING PRINCE HARRY, ACCUSED OF HELPING SMUGGLE DRUGS: LAS VEGAS GETS A MENTION
The Instagram account of former waiter Fidelio Cavalli features several pictures with Prince Harry at the Sentebale Polo Club in the UAE. Photo:Instagram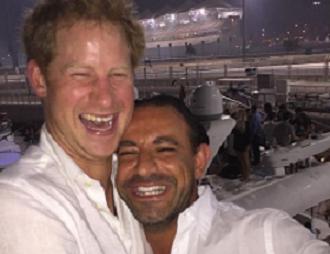 A mere five years ago Fidelio Cavalli was an unemployed waiter, sleeping at a friend's house. Five years brought a lot of up-ticks for Cavalli. He became a jet setter, spending time with Prince Harry and being photographed with Novak Djokovic, David Haye, Paris Hilton and Cuba Gooding Jr. Cavaili's Instagram account shows him surrounded by beautiful women and celebrities, including Prince Harry. In one photograph he's riding a horse through a Las Vegas nightclub.

Neither Prince Harry, nor any of the named celebrities, are involved in the drug issue.

His paltry lifestyle changed when the Lebanon-born Cavalli struck up a friendship with Mohammed al-Habtoor, who hired him as a driver when he was an unemployed waiter. Habtoor is the son of billionaire Khalaf Habtoor, chairman of the Al Habtor Group which annually sponsors a polo tournament at Windsor. The Queen presents the trophy.

Now Cavalli is accused of being involved in a $106m cocaine smuggling operation. According to published reports the operation was arranged to provide funding for terror organization Hezbollah, a charge which Cavalli, through his lawyer, denies.

Cavalli is accused of helping arrange a massive shipment of cocaine, flown by private jet from Venezuela in South America across the Atlantic to Benin in West Africa. According to court papers in a civil action filed against Cavalli in Orange County, California, he approached the private aviation company, Macair, on behalf of a friend, asking for a plane. Macair didn't have a plane large enough, but assisted Cavalli in charting one from Hyperion Air in Malta.

According to The International Business Times, The Telegraph and The Times Spanish customs officials got tipped off. The plane was diverted to Gran Canaria where authorities were waiting. In searching the plane they found 47 sacks of cocaine, allegedly loaded on by armed men in Venezuela. The sacks were painted with the logo of the International Red Cross as if to disguise the cocaine shipment as aid.

In court, Cavalli denied being involved directly in any drug-smuggling operation and lodged a counter-complaint against his accuser, former colleague Najib Khoury. Khoury stated he was not asserting Cavalli was directly part of a drug-smuggling operation and has sued for emotional distress after receiving two voicemail messages he claims were death threats. Cavalli admitted making the calls but denied he was threatening anyone's life.

On the website Royal Advisors Group - a high end travel agency which, as a business, may be innocent in all of this - the bio of associate Fidelio Cavalli states: "Fidelio has traveled to the world's most sought after destinations with individuals of high net worth, has become a connoisseur of fine living and has spent the majority of his life surrounded by an elite circle who travels to the world's most sought after destinations.

"The unrivaled repertoire of lifestyle expertise and industry connections Fidelio has established during his travels enable him to set the par in the arena of luxury hospitality.

"During his time in Dubai, he gained familiarity for the region enabling him to understand market trends and the culture, which has built a database of GCC nationalities through networking and business ventures.

"His expertise has handled travel arrangements such as accommodations, bookings, transportation, reservations and site seeing for many notables from Dubai to California."

In touting itself, the website lists Las Vegas.

"Royal Advisors Group has exclusively serviced our friends from the Gulf Corporation Council GCC in coastal California and Las Vegas, Nevada.

"We are proud to announce our expansion and retention of new clientele on an application basis. We specialize in providing an experience befitting royalty, where the journey is as no less than the destination."

Listed as "trusted affiliates" are Newport Beach Med Spa, LAX Travel Express and Macair.


SPREADING THE WORD


BILL COSBY HAS BEEN STRIPPED of honorary degrees which were bestowed upon him by Fordham and Marquette universities. At least 40 women have accused the entertainer of sexual assault. Both Jesuit schools said it is the first time they have rescinded an honorary degree.

GROSS INDECENCY THE THREE TRIALS OF OSCAR WILDE a one night only all-star reading directed by Moisés Kaufman takes place October 5, 2015 at Gerald W. Lynch Theatre at John Jay College, NYC.

Earlier this year, Moisés Kaufman and Tectonic Theater Project were working with the Moscow New Drama Theatre and the U.S. State Department to produce a revival in Moscow of Gross Indecency: The Three Trials of Oscar Wilde, Tectonic's award-winning play about Oscar Wilde and the trials for his "crime" of homosexuality. But in the middle of pre-production, the Kremlin blocked the revival because of the play's LGBTQ content. Outrage over this censorship grew as the story was picked up by news outlets. On October 5th, Wilde's story will be heard again.

Emmy Award-winner Michael Emerson reprises his legendary performance as Oscar Wilde, supported by an all-star cast of Jonathan Groff, Sally Field, Michael C. Hall, David Hyde Pierce, Judith Light, Darren Criss, David Burtka, Tony Kushner, Larry Kramer, Tituss Burgess, Jake Shears, Andy Mientus, Will Carlyon, and Jose Llana.

Also joining the cast are four original Gross Indecency cast members from the award-winning 1997 production: Andy Paris, Ben Livingston, Greg Steinbruner, and Don Wildman.

The cast in joined by an Honorary Host Committee led by Jane Fonda, Steve Martin, Nathan Lane, Cherry Jones, Sir Ian McKellen, and George Takei.

The event's Host Committee includes Erik Batt and Daniel Marsili, David Clarke and Richard Sheehan, Scott Davis and John Hadity, Kevin Jennings and Jeff Davis, Alan Kornberg and Harold Koda, Cathy Renna, Jeffrey and Vivien Ressler, Paul Sekhri and Mark Gude, Amy Stursberg and Philip Barber, Deborah Taylor, Barbara Whitman, and Bruce Carter.

BROWARD PRESENTS 100 The Passion and the Rhythm of the People. Created by Broadway director and Cirque Dreams founder Neil Goldberg. Starring Linda Eder, Jon Secada, Eliana Girard, Sisaundra Lewis, Lillie McCloud and Marquese Scott.

Plus over 100 South Florida musicians, dancers, poets, choirs, athletes and variety artists.

Saturday, October 3, 2015 at the Au-Rene Theatre. Broward Center for the Performing Arts in Fort Lauderdale, Florida.

Broward 100 will commemorate Broward County's centennial with bold, innovative art and performance projects that attract visitors and bring Broward residents together using our arts, sports and recreation venues, natural attractions and incredible diversity to creatively bridge, bond and build their communities.

Broward 100 Celebrating the Art of Community grand finale celebrations begins on Friday, October 2, and continues through Sunday, October 4, 2015.



ENTERTAINMENT ON THE ROAD
OPERA IN A CAR Hopscotch will be performed inside cars. The unique performance will be staged inside 24 limousines that will stop at landmarks around Los Angeles.

The first-ever car opera begins previews October 4 for a run through November 15.

Each car will hold 4 patrons who will be driven around LA in a car with the performers, plus a driver, who is not considered part of the 150-member cast, for an intimate, immersive experience with performances taking place both inside and outside of the vehicle. There are three routes you can choose from to experience the opera. Sign up for one or all three.

"Hopscotch consists of 36 chapters centered on the story of a mysterious disappearance, exploring themes of time, identity, and perception. Each audience member will experience the story in a unique, non-chronological sequence from car to car."

Customers will get into the vehicle without knowing where they are headed. The shared-ride performers are singers, actors, and instrumentalists, who may - or may not - draw you into a scene. The car stops, and the audience members exit. Then they may be required to walk on uneven ground, climb stairs and ride elevators. When that act is finished they board another car which has different performing artists who depict another chapter of the story. That continues until each chapter of the opera is performed. The on the road opera experience takes approximately 90-minutes.

Conceived and directed by The Industry's Artistic Director Yuval Sharon, Hopscotch is The Industry's most ambitious project to date. The music has been penned by six Los Angeles composers: Veronika Krausas, Marc Lowenstein, Andrew McIntosh, Andrew Norman, Ellen Reid, and David Rosenboom.

The text has been collaboratively created by six LA-based writers: Tom Jacobson, Mandy Kahn, Sarah LaBrie, Jane Stephens Rosenthal, Janine Salinas Schoenberg, and Erin Young.

We're assuming the limo drivers are hoping for no broken stop lights, road construction or traffic jams.

VAN BEETHOVEN is the name of the van the Los Angeles Philharmonic is using to bring Beethoven's Symphony No. 5 to you.

Prepare to be fully immersed in a classical music experience unlike anything you've ever seen. The yellow VAN Beethoven mobile experience is touring Los Angeles through October 18.

"Put on the Oculus virtual reality headset and be transported to a 360° 3-D performance featuring the opening of Beethoven's timeless Fifth Symphony performed by the LA Phil, and conducted by Music and Artistic Director Gustavo Dudamel."

The specially-designed touring truck is complete with authentic carpet and seating from Walt Disney Concert Hall. The technology has been approved for use by people 13 years or older without a history of epilepsy, seizures, or convulsions. The truck is wheelchair accessible. The goal is to give people a four-minute taste of the Phil playing in Walt Disney Concert Hall.

The VAN Beethoven is part of LA Phil's Immortal Beethoven Festival which takes place through October 12.


OTHER PEOPLE'S MONEY


ELECTRIC DAISY CARNIVAL which doesn't take place in Las Vegas until June 2016, put tickets on sale last Monday, in order to help patrons avoid paying an additional 9% Live Entertainment Tax (LET), which goes into effect on October 1.

The electric Daisy Carnival is North America's largest music festival. EDC 2016 events will also be held in New York, Chicago, London, and Puerto Rico between May and November, 2016.

HAPPY BIRTHDAY TO YOU may start to be sung a lot more on television and in movies. On Tuesday, September 22, in a stunning reversal of decades of copyright claims, a federal judge invalidated a copyright claim that Warner/Chappell Music had asserted to the Happy Birthday To You song. Warner/Chappel Music had collected royalties from anyone who wanted to sing or play it with the lyrics, bring in about $2 million a year. The plaintiffs are eyeing class-action status to recoup millions of dollars in licensing fees.

Filmmakers challenging Warner/Chappell Music's claim to Happy Birthday to You were granted summary judgment. According to the opinion from U.S. District Judge George H. King: "Because Summy Co. never acquired the rights to the Happy Birthday lyrics, Defendants, as Summy Co.'s purported successors-in-interest, do not own a valid copyright in the Happy Birthday lyrics."

The Happy Birthday song goes back to the late 19th century in a work credited to schoolteacher Patty Smith Hill and her sister Mildred Hill.

Years later the Hill sisters assigned rights to a publishing company owned by Clayton Summy. Later, copyright registrations were made by Sumny's company on Happy Birthday. Warner/Chappell always maintained that the 1935 registration covered both the piano arrangement as well as the well known lyrics.

The opinion rejected Warner's argument that a copyright entitles them to a presumption of validity.

"Defendants ask us to find that the Hill sisters eventually gave Summy Co. the rights in the lyrics to exploit and protect, but this assertion has no support in the record. The Hill sisters gave Summy Co. the rights to the melody, and the rights to piano arrangements based on the melody, but never any rights to the lyrics."

The verdict isn't the final verse. The plaintiffs represented by attorneys including Randall Newman and Mark Rifkin are contending that Warner should have to return millions of dollars in licensing fees. The issue of damages will take place at a later date.



THE THEATER HALL OF FAME has announced the 2015 inductees for Lifetime Achievement in the American Theater.

Inductees include playwright Tony Kushner, songwriting partners Lynn Ahrens and Stephen Flaherty, director Julie Taymor, director Robert Falls, actor Stacy Keach, lighting designer Ken Billington, Broadway publicist Merle Debuskey and, posthumously, actor Roger Rees.

Playwright Tony Kushner won Tony Awards for both parts of Angels in America. He was also awarded the Pulitzer Prize in Drama for the first part of Angels, Millennium Approaches.

Songwriting partners Lynn Ahrens (lyrics) and Stephen Flaherty (music) won the Tony Award for Best Original Score for Ragtime. Their numerous other musicals include Once On This Island, Rocky and My Favorite Year.

Director Julie Taymor won Tony Awards for Best Direction of a Musical and Best Costume Design for the long-running Disney hit The Lion King, making her the first woman to win the Tony Award for directing a musical.

Her original music-theatre work, Juan Darién: A Carnival Mass, presented at Lincoln Center's Vivian Beaumont Theater in 1996, received five Tony Award nominations including Best Director.

Robert Falls, artistic director of the Goodman Theatre, won the 1999 Tony Award for Best Direction of a Play for the revival of Death of a Salesman.

Stage and screen star Stacy Keach first appeared on Broadway in 1969 as Buffalo Bill in Indians by Arthur Kopit, for which he earned a Tony award nomination. Keach is a founding member of L.A. Theatre Works.

Lighting designer Ken Billington has 96 Broadway productions to his credit including Copperfield, Checking Out, Moon Over Buffalo, Grind, Hello Dolly!, Meet Me in St. Louis, On the Twentieth Century, Side by Side by Sondheim, Lettice and Lovage, Tru, The Scottsboro Boys, and Sweeney Todd. Nominated 8 times for a Tony Award, he took home the trophy in 1997 for Lighting Design for the revival of Chicago.

For nearly a half century, from the Golden Age of the stage to the mid-1990s, Merle Debuskey was a top theatrical press agent, representing over 550 plays and musicals. He worked with Arthur Miller on the original production of The Crucible, with Lorraine Hansberry on A Raisin in the Sun, and with Michael Bennett and Joseph Papp on A Chorus Line. The tale of Debuskey's life is told in the biography The Gentleman Press Agent: 50 Years in the Theatrical Trenches by Robert Simonson.

The late Roger Rees won both a Olivier Award and a Tony Award for his performance in The Life and Adventures of Nicholas Nickleby. He also received Obie Awards for his role in The End of the Day and as co-director of Peter and the Starcatcher. In 1995 he was nominated for a Tony Award for Best Actor in a Play for his role in Indiscretions. From November 2004 to October 2007, Rees was artistic director of the Williamstown Theatre Festival, only the fourth person to hold the post in its half century history. He replaced Nathan Lane in the role of Gomez Addams in the Broadway musical adaptation of The Addams Family, on March 22, 2010 and remained until the end of the run on December 31, 2010. He was most recently on Broadway opposite Chita Rivera in The Visit.

Winners will be celebrated at The 2015 Theater Hall of Fame Ceremony and Dinner, produced by Terry Hodge Taylor, which will be presented November 16 at the Gershwin Theatre with late supper at The Palm.

Founded in 1971 by James M. Nederlander, Earl Blackwell, Gerard Oestreicher and L. Arnold Weissberger, the Theater Hall of Fame honors Lifetime Achievement in the American Theater.

This year's ballot was mailed in July to 275 members of the Theater Hall of Fame and American Theater Critics Association. Fifty nominees are listed each year on the ballot. To be nominated, a theatre professional must have 25 years in the Broadway/American theatre and five major credits.

The Theater Hall of Fame is the only nationally trademarked non-profit organization that honors the professionals of the American theatre. This annual celebration supports these on-going programs: the Video Collection at the New York Public Library for the Performing Arts/Lincoln Center, the THF Dorothy Strelsin Memorabilia Collection at the Gershwin Theatre and the THF Fellowship Grants for Emerging Theater Artists.

QUEENSLAND THEATRE COMPANY in South Brisbane, Australia has announced that Sam Strong has been selected as their new Artistic Director. He has been the Associate Artistic Director of Melbourne Theatre Company (MTC) since 2013 and is also currently Chair of Brisbane-based Circa.

Outgoing Artistic Director Wesley Enoch departs later this year to take up the baton at Sydney Festival.

THE LATIN RECORDING ACADEMY announced nominations for the 16th Annual Latin Grammy Awards which will be presented on Thursday, November 19, at the MGM Grand in Las Vegas, and broadcast live on Univision.

Leonel García leads with six nominations, followed by Natalia Lafourcade with five. Additionally, Juan Luis Guerra and Alejandro Sanz; engineers Edgar Barrera, Demián Nava, and Alan Saucedo; and producer Cachorro López each receive four nominations. Pablo Alborán, Miguel Bosé, Café Quijano, Pedro Capó, Nicky Jam, Ricky Martin, and Vicentico are among those who each receive three noms.

THE NATIONAL THEATRE CONFERENCE (NTC) an organization founded in 1925 that meets annually in New York to discuss relevant issues in today's theatre community and to celebrate outstanding achievement in the American theatre, has named the recipients of its 2015 awards.

HowlRound Director Polly Carl has been named Person of the Year; the Illusion Theater in Minneapolis, under its co-producing directors Michael Robins and Bonnie Morris, is the recipient of the Outstanding Theatre Award; and playwright Jessica Dickey has been selected as the winner of the Barrie and Bernice Stavis Playwright Award. All three will be honored and presented with their awards and hold discussions with the membership at The Players club during NTC's annual meeting in New York, December 4-6, 2015.

Winners of the Outstanding Theatre Award and the Stavis Playwright Award each receive an honorarium of $1,000.00. The co-producing directors of the Outstanding Theatre are given the opportunity to select an Outstanding Emerging Professional, and Robins and Morris chose Diogo Lopes and Isabel Nelson, artistic directors of the Minneapolis-based physical theatre ensemble, Transatlantic Love Affair. Similarly, the Person of the Year winner picks the annual Paul Green Foundation Award recipient which is also awarded to an emerging talent. Carl chose playwright Mary Kathryn Nagle. Both of these awards also include a $1,000 honorarium.

Announcing this year's awards, NTC President Risa Brainin, Chair of the Department of Theater and Dance at the University of California, Santa Barbara, and Artistic Director of UCSB's LAUNCH PAD, stated "The NTC awards recognize excellence at all stages of a professional career in the theatre. We are proud to honor the outstanding contributions of these artists to date, and look forward to following their creative work in the future."



THE GUARD a world premiere by Jessica Dickey.

Directed by Sharon Ott.

"A play about the permanence of art and the impermanence of life…

"In this world-premiere comedic drama, playwright Jessica Dickey paints shimmering portraits of Rembrandt, Homer and those who protect the art we cherish. The play opens in a modern-day art museum where three individuals yearn to experience first-hand the wonder and glory of Rembrandt's work. When a museum guard decides to touch a famous Rembrandt painting, a remarkable journey across the ages ensues. Spanning centuries of human experience, The Guard movingly explores the power of creative expression and the sacrifices we make in the pursuit of love and beauty."

Scenic Design - James Kronzer: Costume Design - Laree Lentz: Lighting Design - Rui Rita: Sound Design and Original Music - Rob Milburn and Michael Bodeen: Wig and Make-Up Design - Anne Nesmith: Dramaturgy - Shirley Serotsky: Vocal Coach - Mary Coy: Production Stage Manager - Brandon Prendergast: Assistant Stage Manager - Staci Blue.

Featuring Tim Getman,Mitchell Hébert, Josh Sticklin, Kathryn Tkel, and Craig Wallace.

Jessica Dickey and The Guard are recipients of the National Theatre Conference's 2015 Barrie and Bernice Stavis Award, an award celebrating outstanding emerging playwrights.

Recommended for ages 16 and older. Features profanity, mature themes and references to sex. Performances through October 18, 2015 at Ford's Theatre in Washington, DC.

FOOL FOR LOVE written by Pulitzer Prize winner Sam Shepard.

Directed by Obie Award winner Daniel Aukin.

The cast of features Tony Award winner Nina Arianda, Sam Rockwell, Emmy Award winner Tom Pelphrey, and Tony Award nominee Gordon Joseph Weiss.

Holed up in a seedy motel on the edge of the Mojave Desert, two former lovers unpack the deep secrets and dark desires of their tangled relationship, passionately tearing each other apart. Beaten down by ill-fated love and a ruthless struggle for identity, can they ultimately live with, or without, each other?

The creative team includes Dane Laffrey (scenic design), Anita Yavich (costume design), Justin Townsend (lighting design), Ryan Rumery (sound design) and David S. Leong (movement and fights).

Presented in association with Williamstown Theatre Festival. Manhattan Theatre Club's Broadway premiere is currently in previews and officially opens on Thursday, October 8 at MTC's Samuel J. Friedman Theatre, NYC.

ROTHCHILD & SONS an intimate one-act reimagining of the Tony nominated musical The Rothschilds, with music by Jerry Bock, lyrics by Sheldon Harnick, and book by Sherman Yellen.

Directed by Jeffrey B. Moss.

Music supervision and orchestrations by Joseph Church, music direction by Jeffrey Klitz and choreography by Denis Jones.

The 11-member cast stars Robert Cuccioli as Mayer Rothschild, and Glory Crampton in the pivotal role of his wife, Gutele, with Peter Cormican, Jonathan Hadley, David Bryant Johnson, Christine LaDuca, Jamie LaVerdiere, Nicholas Mongiardo-Cooper, Mark Pinter, Curtis Wiley, and Christopher M. Williams.

Rothschild & Sons launches the York Theatre Company's 2015/16 season with the full involvement of the creators - Sheldon Harnick, Sherman Yellen and the estate of Jerry Bock. This new intimate one-act reimagining, based on their original nine-time Tony-nominated musical The Rothschilds (inspired by Frederic Morton's book of the same title), tells the tale of a family fighting for human rights and struggling against extraordinary odds. Sherman Yellen has restructured his original book to focus on the relationships amongst patriarch Mayer Rothschild, his wife Gutele, and their five sons. The score by Jerry Bock and Sheldon Harnick includes several never-before-heard songs and others revised by Harnick.

The creative team includes James Morgan (set design), Carrie Robbins (costume design) and Kirk Bookman (lighting design), and Jeff Marder (electronic music design). The Production Stage Manager is Meg Friedman with Assistant Stage Manager David Beller.

Presented by The York Theatre Company in association with Arnold Mittelman and The National Jewish Theater Foundation. Performances begin Tuesday, October 6, 2015 for a limited engagement through Sunday, November 8, 2015 at The York Theatre Company at Saint Peter's in New York City.

CASTING SESSION a World Premiere by Jeff Daniels. Directed by Guy Sanville.

Starring: David Daoust, Erika Matchie Thiede, and Tom Whalen.

Frank and Ron are two middle-aged actors who have been competing for the same roles in New York City and beyond for thirty years. This comedy by Purple Rose founder Jeff Daniels explores the lengths to which actors will go to get the part.

Set Designer: Bartley H. Bauer - Properties Designer: Danna Segrest - Costume Designer: Shelby Newport - Lighting Designer: Dana L. White - Sound Designer: Angie Kane Ferrante who also serves as stage manager.

Performances through December 19, 2015 at the Purple Rose Theatre in Chelsea, Michigan.

MARK TWAIN TONIGHT Hal Holbrook's legendary one-man show brings the beloved author to life with irreverent humor and astonishing authenticity. Millions have enjoyed the show since its original Tony and Emmy-winning performances on Broadway and on television, and Hal Holbrook continues to perfect it, drawing upon his vast experience on the stage and screen.

Saturday, October 3, 2015 at the State Theatre in New Brunswick, New Jersey.


WHO'S WHERE




A MARVELOUS PARTY a Noel Coward Cabaret takes place October 2 at the Olney Theatre in Olney, Maryland. Join Associated Artistic Director of Music Theatre Christopher Youstra and performers Valerie Leonard, Thomas Adrian Simpson and John Leslie Wolfe for an evening of songs by Hay Fever playwright Noel Coward - and a few by Cole Porter.

BUSTER POINDEXTER the alter ego of New York Dolls frontman David Johansen, returns to Cafe Carlyle in New York City with performances September 29 - October 10, 2015.

ONE DIRECTION opens a three night stand Monday, September 28 at the 02 in London. On Saturday they begin a two night gig at the Manchester Arena in Manchester, UK.

FOO FIGHTERS are on stage Tuesday, September 29 at the Chesapeake Energy Arena in Oklahoma City, OK. On Wednesday they star at the Intrust Bank Arena in Wichita, Kansas. Friday they'll be appearing at the Austin City Limits Musical Festival in Austin, Texas .Next Sunday, October 4, they perform at Centennial Olympic Park in Atlanta, GA.

KRISTIN CHENOWETH stars tonight, Sunday, September 27, at The Mountain Winery in Saratoga, CA. Next Sunday, October 3, she can be enjoyed at the Kauffman Center for the Performing Arts in Kansas City, MO.

ARIANA GRANDE is in the spotlight Tuesday, September 29, at the Van Andel Arena in Grand Rapids, MI. On Friday she's on stage at the United Center in Chicago. Next Sunday, October 4, her tour stops at the Scottrade Center in St. Louis, MO.


FINAL OVATION


JACK LARSON actor, librettist, screenwriter and producer, best known for his portrayal of photographer/cub reporter Jimmy Olsen on the TV series Adventures of Superman, died September 20, 2015 n his Brentwood, CA home. He was 87.

Among his other work, Larson wrote the libretto to the opera Lord Byron to music by Virgil Thomson. Among his plays are The Candied House (1966) Chuck (1968) and The Astronaut's Tale (1998).

He was the first playwright to win a Rockefeller Foundation grant.

Larson was the life partner of director James Bridges from 1958 until Bridges' death on June 6, 1993. Prior to that, he was the companion of actor Montgomery Clift.

HIS HIGHNESS SHEIKH RASHID BIN MOHAMMAD BIN RASHID AL MAKTOUM the oldest son of Dubai ruler Sheikh Mohammed bin Rashid Al Maktoum died of a heart attack at age 33 Saturday morning," (September 19 Dubai time) stated the official announcement from the United Arab Emirates' news agency WAM.

In 2006 Sheik Rashid won two gold equestrian metals at the Asian Games.

He was appointed President of the Dubai Cultural and Sports Club in 1997 and served as President of the UAE National Olympic Committee from 2008 to 2009.

Sheik Rashid led an unusual life rife with rumors and speculation. He was the eldest son, yet removed from crown prince status. His father had named his younger brother Sheikh Hamdan to be next in line.

The Daily Mail called Sheik Rashid a billionaire prince hit by claims of "cocaine and sex parties." It had also been stated that he had unsuccessfully spent time in exclusive European rehabilitation facilities.

That newspaper also reported that he had one of his father's associates murdered, resulting in his father demoting him in 2008, replacing his succession to the throne with his younger brother.

Born November 12, 1981, his mother is Sheikh Mohammed's principal wife, Sheikha Hind bint Maktoum bin Juma Al Maktoum who is the mother to 12 of Sheikh Mohammed's children. Sheikh Rashid was educated in exclusive Emirati schools and in 2002 graduated from the British military college Sandhurst.

Funeral prayers were held at Zabeel Mosque and his burial was held in Bur Dubai's Umm Hurair cemetery. A three-day mourning period was announced, with no other information provided.

YOGI BERRA the baseball legend whose humorous malapropisms made him one of America's most beloved sports icons, died at an assisted living facility in West Caldwell, New Jersey on September 22, 2015, the same day as his MLB debut 69 years before. He was 90.

Considered one of the greatest catchers in baseball history, he won 10 World Series championships as a player with the New York Yankees.

An 18-time All-Star and 10-time World Series champion as a player, Berra had a career batting average of .285, while compiling 358 home runs and 1,430 runs batted in. He is one of only four players to win the American League Most Valuable Player Award three times. He was elected to the Baseball Hall of Fame in 1972.

In 1998 the Yogi Berra Museum opened on the campus of Montclair State University in Upper Montclair, New Jersey. Berra was very involved with the project and frequently visited the museum for signings, discussions, and other events. It was his intention to teach children important values such as sportsmanship and dedication on and off the baseball diamond.

Berra was a recipient of the Boy Scouts of America's highest adult award, the Silver Buffalo Award.

Berra married Carmen Short on January 26, 1949. She died on March 6, 2014. The couple had been married 65 years. The marriage produced three sons, Dale, Tim and Larry, who survive him.

Some of his pithy statements include: "Baseball is 90% mental. The other half is physical." "It's deja vu all over again." "Pair up in threes." "You can observe a lot by watching," "Always go to other people's funerals, otherwise they won't go to yours." "It ain't over till it's over" and "When you come to a fork in the road, take it."



















Next Column: October 4, 2015
Copyright: September 27, 2015 All Rights Reserved. Reviews, Interviews, Commentary, Photographs or Graphics from any Broadway To Vegas (TM) columns may not be published, broadcast, rewritten, utilized as leads, or used in any manner without permission, compensation and/or credit.
Link to Main Page
---
Laura Deni



For the snail mail address, please E-mail your request.
CLICK HERE FOR COMMENT SECTION