! >
Broadway To Vegas
  
 SHOW REVIEWS CELEBRITY INTERVIEWS GOSSIP NEWS

| | |
| --- | --- |
| | |
OPENING DOORS AT CARNEGIE HALL - - FESTIVAL OF NEW MUSICALS - - FINANCIAL SUPPORT FOR FILMS - - DESMOND TUTU APPEARS IN PLAY - - ANDRE AGASSI GRAND SLAM BENEFIT - - TONY RANDALL MEMORIAL - - RITA HAYWORTH GALA - - BROOKE SHIELDS JOINS WONDERFUL TOWN - - DONATE . . . Scroll Down


FESTIVAL OF NEW MUSICALS


The 16th Annual Festival of New Musicals, which will be held at Dodger Stages, October 3 and October 4, will showcase eight selections. NAMT will also present its Songwriter Showcase Sunday evening, October 3, featuring an additional 10 to 15 emerging musical theatre writers and hosted by Stephen Schwartz, composer and lyricist of Pippin, Godspell and the current Broadway hit, Wicked.

Schwartz is a past Festival of New Musicals participant with Children of Eden (Festival 1996).

Since 1989, NAMT's Festival of New Musicals has introduced musical theatre producers to 158 musicals and 294 writers from around the world. Past Festival shows have included Tony Award-winning Thoroughly Modern Millie, Songs for a New World, The Bubbly Black Girl Sheds Her Chameleon Skin, and Honk!

Since the 15th Annual Festival was held in September of 2003, four of the eight Festival shows have already secured productions as a direct result of the Festival. These projects include: Harold And Maude, which opens at the Paper Mill Playhouse in January, Princess, aGoodspeed Musicals of Fall, 2004, Two Queens, One Castle which was staged at the Horizon Theatre Company in July and Was, which opens at the Human Race Theatre Company in October.

The shows that have been selected for this year's festival are:

Camille Claudel with Music by Frank Wildhorn. Book and Lyrics by Nan Knighton directed by Gabriel Barre.

19th century French sculptor Camille Claudel was haunted by two men - her lover Auguste Rodin, arguably the most important sculptor of our time, and her brother, the poet Paul Claudel. Both men were driven to possess Camille, but she lived only to work, one woman battling to compete against a phalanx of male artists. Camille's stormy affair with Rodin was surrounded by scandal and bitterly resented by her brother Paul. Camille persevered, happily breaking all the rules along the way.

Starring Broadway and recording star Linda Eder it was presented last summer by The Goodspeed Opera Company.

The Drowsy Chaperone with lyrics by Lisa Lambert, music by Greg Morrison and a book by Don McKellar and Bob Martin.

Created by award-winning Second City authors, this soph-twist-icated musical was the sleeper hit of the Toronto Fringe Theatre Festival.

A pampered Broadway starlet chooses marriage over show business. Her producer, desperate to save his career and re-pay gangster investors, sets out to sabotage the nuptials. Ruses are played, hi-jinks occur, and just before the plot spins completely out of control...everyone zeppelins down to Rio for a happy ending.

This classic - albeit fictional - 1920's musical is narrated with sinister enthusiasm by a tweedy musical theatre fanatic who stops throughout to praise or mock certain scenes and to provide lurid details about the performers' sad real lives.

The Flight of the Lawnchair Man with music and Lyrics by Robert Lindsey Nassif and a book by Peter Ullian was developed as part of 3HREE with director Harold Prince at both Prince Music Theatre in Philadelphia and the Ahmanson Theatre in Los Angeles.

Jerry Gorman is a not-very-special guy from Passaic, New Jersey, who longs to find his "Jerriosity." Then, he gets the idea to tie 400 helium-filled balloons to a Wal-Mart lawnchair. Strapping himself in, he launches himself 13,000 feet into the air, where he encounters Leonardo Da Vinci and Charles Lindbergh. Jerry finds himself faced with a choice: to land or to join the other greats of aviation in the sky.

The Girl in the Frame with music, book and lyrics by Jeremy Desmon.

In brand-new picture frames, there is always a stunning photograph of an impossibly-beautiful woman -- the girl in the frame. She's sexy, she's perfect, and she's sitting on Alex's couch. After a disagreement with his real-life fiancée, Alex embarks on a crazy roller-coaster affair with this fantasy woman. When soon-to-be-wife Laney stumbles upon his "infidelity" she has some surprises of her own, calling into question the role of love, fantasy, and perfection in their relationship.

The Girl in the Frame has been developed at Theatre Building Chicago and Goodspeed Musicals, and received full productions at Stoneham Theatre and London's Bridewell Theatre. A Good Man with music by Ray Leslee, book and lyrics by Philip S. Goodman.

Based on an award-winning novel, the musical is set in rural Mississippi just after World War II. A black sharecropper, a strong and respected man, decides to paint his dilapidated tenant house white. His simple wish sets off passions and suspicions which gather like a summer storm, shattering family and community, and ending in a wrenching act of violence which changes all the people involved forever. The show is intensely dramatic, surprisingly funny, and musically rich - as much influenced by the blues, gospel, and rock as Copland, Arlen and Bernstein.

Langston In Harlem with music by Walter Marks. Book by Kent Gash and lyrics by Langston Hughes.

A music theatre piece made up of blues, jazz, spoken word poetry, rhythm and dance that evoke the state of mind that is Langston Hughes' Harlem. This is not a typical book musical but rather a descendant of newer forms, a kind of musical montage in a dramatic format similar to Cats, Movin' Out, or Def Poetry Jam. Based on the writings of one of America's foremost poets and using his poetry as lyrics, Langston in Harlem is a stirring and vivid portrait of the artist at the height of the Harlem Renaissance.

Striking 12: The Groovelily Holiday Show with music, lyrics and book by Brendan Milburn, Rachel Sheinkin, and Valerie Vigoda.

A funny, touching, uplifting hybrid piece of musical theatre in which the story is sung, played, acted, and dissected on a stage by an unusual rock band, GrooveLily. The show runs on three levels: a musical retelling of Hans Christian Andersen's "The Little Match Girl"; the story of a grumpy 30-something whose anti-holiday outlook is changed by a door-to-door saleswoman of holiday lights that combat seasonal affective disorder; and the interaction of the three musicians who frequently interrupt the proceedings.

Striking 12 has rocked the holiday house at Prince Music Theatre, The Old Globe Theatres and will play TheatreWorks in Palo Alto, California this holiday season.

Winesburg, Ohio with music by Andre Pluess and Ben Sussman. Book and Lyrics by Eric Rosen. Additional lyrics by Andre Pluess and Ben Sussman.

Winesburg, Ohio is both a portrait of an artist as a young man and a journey into the secret lives and twisted passions of his hometown's everyday citizens. Backed by a score steeped in American folk music, the stories intertwine and unfold in a spellbinding and moving paean to following your dreams.

The mission of NAMT's Festival of New Musicals is to expand the musical theatre repertoire by encouraging the production of new musicals; present works that are diverse in ethnicity, subject matters, style, and concept; discover new work and new voices; and nurture creative writing teams.

Admission is by invitation only to theatre producers.

The National Alliance for Musical Theatre (NAMT), founded in 1985, is the only national service organization dedicated to musical theatre. Its membership includes theatre institutions, universities, and independent producers. Located throughout 33 states and 6 countries, member companies vary substantially in size and structure; yet all share a commitment to preserve and enhance this uniquely American art form. Last season, NAMT Members cumulatively staged over 23,000 performances attended by over 17 million people and reached revenues of over $510 million.


WHO IS?


Singing was the girl's first love and she dreamt of becoming an opera star. From age 12, she trained with the renowned vocal coach Estelle Liebling. At age 15 she took two years of piano lessons believing that learning more about music would help her to become a better singer.

Years later when she wanted to play the violin she "took the Suzaki crash course" - spending eight weeks, six hours a day, locked in her garage with a violin and a coach, Sandy Park, a member of the New York Philharmonic. In critiquing Park she has been quoted as saying; "She never got rattled; she was patient with me. I know I made the most horrible sounds on that violin, but she was endlessly encouraging."

Answer at bottom.



Broadway To Vegas is supported through advertising and donations. Priority consideration is given to interview suggestions, news, press releases, etc from paid supporters. However, no paid supporters control, alter, edit, or in any way manipulate the content of this site. Your donation is appreciated. We accept PAYPAL. Thank you for your interest.


SPREADING THE WORD


BOB WOODWARD AND BEN BRADLEE speaking on Politics, Presidents, and the Press, September 28 at Art Ham Concert Hall at The University of Nevada, Las Vegas.


SWEET CHARITY


THE 20TH ANNIVERSARY ALZHEIMER'S ASSOCIATION RITA HAYWORTH GALA with honorees Princess Yasmin Aga Khan and Maria Shriver. The event boasts the theme Beauty Under the Big Top.

The Gala Chair is Nancy Corzine. Live Auction Co-Chairs are Claudia Cohen and Susan Hess. Getting all those goodies donated for the gift bags is chair Somers Farkas. Cocktails followed by dinner and dancing. The liver auction will feature six exclusive lots. The attire is listed as Black Tie or Circus Chic.

Support Levels range from $1,000 to $50,000. Tuesday, October 5 at the Waldorf-Astoria Grand Ballroom, New York City.

A.C.L.U. BENEFIT AT LINCOLN CENTER Robin Williams, Paul Simon, Sean Penn, Mos Def, Lou Reed, Patti Smith, Philip Glass, Tony Kushner, Sarah Jones, Nancy Griffith, Maggie Gyllenhaal, Jake Gyllenhaal and others will perform in the A.C.L.U. Freedom Concert, a benefit for the American Civil Liberties Union, at Avery Fisher Hall at Lincoln Center on Oct. 4.

In addition to musical performances, the stars are to offer readings and interpretations of the A.C.L.U. 100 Greatest Hits, a list of Supreme Court decisions over the last half-century in which the organization has been a direct counsel or a friend of the court.

MUSIC FOR LIFE celebration at the Royal Albert Hall in London on Sunday, October 3.

Two centers of excellence, the Yehudi Menuhin School and Great Ormond Street Hospital, will be holding a high profile classical concert at the Royal Albert Hall for 5,000 guests.

The Yehudi Menuhin School will be celebrating their 40th Anniversary and Great Ormond Street Hospital is celebrating Peter Pan's 100th birthday this year.

The internationally acclaimed Conductor and Cellist Mstislav Rostropovitch, who is also President of the Yehudi Menuhin School, will be conducting the Philharmonia Orchestra. Included in the program will be a piano solo by the remarkable Russian pianist, Evgeny Kissin and a virtuoso violin performance by Tasmin Little, as well as readings by renowned celebrities in what promises to be a dazzling evening.

RAY CHARLES TRIBUTE Bill Cosby, Michael McDonald, James Ingram, Gerald Levert and Angie Stone, left, will pay tribute to Ray Charles in a fund-raiser on Sept. 29 for an arts complex at Morehouse College in Atlanta. The event, at the Beverly Hilton Hotel in Los Angeles, will raise money for the Ray Charles Performing Arts Center, a $15 million project to which Charles had donated $2 million. Charles, who died on June 10 at 73, had an honorary degree from Morehouse.

THE ANDRE AGASSI GRAND SLAM BENEFIT once again has assembled a superstar line-up of entertainers for an unforgettable evening of music and laughter to benefit at-risk youth. Josh Groban, Faith Hill, John Mayer, Tim McGraw, Ray Romano and Robin Williams will take the stage Saturday, Oct. 2 at the MGM Grand Garden Arena in Las Vegas. Grammy Award-winning producer, arranger and composer David Foster will return for his ninth year as musical director.

The Grand Slam for Children concert fundraiser, benefits the Andre Agassi Charitable Foundation, a nonprofit organization established in 1994 to assist at-risk youth in Las Vegas, where Agassi was raised. More than 60,000 guests have attended eight sold-out Grand Slam events, raising more than $36 million for charity.

THE RESISTIBLE RISE OF ARTURO UI written by Bertolt Brecht. Directed by Deborah LaVine. A Benefit Staged Reading of the classic play to celebrate the One Year Anniversary of Edgeman Center for the Arts. This one night only special theatrical event stars Jason Alexander, David Duchovny, Sally Field, Jessica Capshaw, Sally Kellerman, Kimberly Williams, Sharon Lawrence, Harry Hamlin, Larry Moss, Jennifer Grant, Councilman Antonio Villagairosa, Attorney General Bill Lockyear and a and a special appearance by Garry Shandling.

Saturday, October 2 at the Edgemar Center for the Arts in Santa Monica, CA.

The Resistible Rise of Arturo Ui is a play by the German dramatist Bertolt Brecht, originally written in 1941. It chronicles the rise of Arturo Ui, a Chicago mobster, and his attempts to control the cauliflower racket by ruthlessly disposing of the opposition. The play is consciously highly satirical of Adolf Hitler in Nazi Germany, whose rise Brecht considered parallel to that of Ui. The play has been criticized for emphasizing the gangster aspect of the Nazis and ignoring their strong ideological and racist appeal.

The benefit evening will begin with a VIP dinner, followed by the performance. $2,000 tickets include a VIP pre-show dinner, performance and after-show cocktails/hors d'oeuvres with the cast and creative team; $400 tickets include performance and after show cocktails/hors d'oeuvres with the cast and creative team. Cocktail attire.


OTHER PEOPLE'S MONEY


CIRQUE SURVEYS Cirque du Soleil, which soared beyond the big top into a billion dollar industry, knows the importance of Las Vegas. The three Las Vegas multi million dollar productions, Mystere, O, and the show with the risque twist, Zumanity, account for 50 percent of Cirque's $500 million annual revenue.

Last week Cirque, with international headquarters in Montreal, spent three days conducting upscale surveys of Las Vegas showgoers and potential ticket buyers to assertain their opinions on advertising and promotion.

The first of the Cirque shows to open in Sin City was Mystere. Owners of the Cirque shows have always had an ear for the customer, and are listening to what those surveyed had to say about a show that has stayed put for 10 years, as the resident show at Treasure Island (TI).

In addition to Mystere, the water themed O is at the Bellagio while the sexually cutting edge Zumanity has their world class athletes at Hotel New York-New York.

Last week the latest Cirque resident production and fourth show for Las Vegas, KA, was announced. KA combines acrobatic performances, martial arts, puppetry, multimedia and pyrotechnics to illustrate the nature of duality. Created and directed by acclaimed theatre and film director Robert Lepage, the show applies the visual vocabulary of cinema to a live spectacle creating a vibrant narrative that conjures an entire empire on stage.

KA will be the first Cirque with a linear storyline. It tells the epic saga of separated twins - a boy and a girl - who embark on a perilous journey to fulfill their linked destinies. As the plot unfolds, danger lies in wait for them at every turn. Archers and spearmen hunt the twins relentlessly, as their quest takes them through a succession of challenging landscapes, from a mysterious seashore through menacing mountains and foreboding forests. The production will combine acrobatics, martial arts, upperty, video and pyrotechnics.

KA has a budget of $165 million. Cirque performers are paid between $30,000-100,000 per year. Preview performances begin November 26.

NEW TAX RELIEF FOR BRITISH FILMS a new permanent, more generous tax relief for small British films will ensure the ongoing success of the British film industry, with typical relief on a qualifying film reaching up to 4 million pounds. Films with budgets up to 20 million pounds will be eligible, and the relief will cover 20% of all production costs, including overseas costs. Money will be paid direct to film-makers and not through third-parties.

The new tax relief was unveiled at a No.11 Downing Street reception for leading representatives of the British film industry. Launching the new tax relief, Paymaster General Dawn Primarolo, said:

"2003 was a record year for film production in the UK and employment in the film and video industries has increased by over 75 per cent in the last decade. We now want to build upon the success of the old Section 48 relief in supporting the production of British films and creating investment and employment opportunities in the industry. This new, more generous relief will ensure that the UK continues to be recognized as one of the best places in the world to make a film."

The announcement was welcomed by John Woodward, Chief Executive Officer of the UK Film Council, who said:

"Film makes a major contribution to our economy and to our culture. It is extremely good news that the new relief will apply to 100 per cent of the film's costs - rather than just the money spent in the UK."

The new relief will come into effect from July next year, but details were announced now so that the industry can plan the finances of films in development with confidence about what the tax arrangements will be when those films are completed.

NOUVEAU RICHE the Museum of Modern Art in New York City - MoMA - has jumped admisssion price from $12 to $20, making it the most expensive major art museum in the United States.



THE IMMIGRANT a new musical based on a true story. Directed by 1999 Tony Nominee Randal Myler, the show stars Jacqueline Antaramian, Walter Charles, Adam Heller and Cass Morgan - featuring Adam Heller as Haskell and Walter Charles as Milton, additional company members include Cass Morgan and Jacqueline Antaramian.

The production features a book written by Mark Harelik, lyrics by Sarah Knapp and music by Steven M. Alper.

The Immigrant focuses on the true story of Haskell Harelik, a young Russian Jew who instead of passing through Ellis Island, enters through Galveston and struggles to assimilate into a rural community in Texas. Commonly referred to as the "Galveston Movement," Harelik's story begins like so many others at in 1909, peddling a pushcart full of bananas and wares - but his fate is changed forever when he asks Milton, a small-town banker, and his Southern Baptist wife for a drink of water from their well. Harelik's compelling story of opportunity, success and the challenges of educating a new community - is the essence of the American experience.

The Immigrant promises to be a theatrical highlight of "Celebrate 350" the 350th anniversary of Jewish communal settlement in North America, which kicked off in September with events and celebrations planned across the country.

This production will inaugurate the new 399-Seat Theatre at 37 Arts Theatre Complex in Manhattan. Preview performances begin October 1st with the official opening slated for Ocrober 17.

OPENING DOORS a revue of more than 40 Sondheim songs sung by Broadway stars Kate Baldwin, Victoria Clark, Gregg Edelman, Jan Maxwell, and Eric Jordan Young.

In the show, Sondheim himself, by way of audio excerpts, talks about his childhood, his creative life and career, friendship, and posterity. His thoughts are interspersed with Sondheim favorites and lesser-known masterpieces from Sunday in the Park with George, Into the Woods, Sweeney Todd, Follies, Merrily We Roll Along, Company, and more.

David Kernan, Director. Rob Berman, Music Director and Piano. Mairi Dorman, Cello. Richard Sarpola, Bass. James Scott Wise, Choreographer. Musical Arrangements by Jason Carr. Walt Spangler, Scenic Designer. Jane Greenwood, Costume Consultant. Peter Hylenski, Sound Designer. br>
Don't miss this inside look at one of Broadway's greatest songwriters. Previews begin September 30 and regular performances begin October 5. Ten performances only! Zankel Hall in Carnegie Hall, NYC.

JEWTOPIA a new comedy by Bryan Fogeland Sam Wolfson opens in The Big Apple at The Westside Theatre. Performances begin Tuesday, September 28 with opening night set for Thursday October 21.

Jewtopia premiered on May 8th 2003 at Los Angeles' Coast Playhouse where it played through through Sunday August 1st making it one of Los Angeles' longest running comedies, having played for over 300 performances. The original cast now transfers to New York.

The plotline is a story of two 30 year-old single men, Chris O¹Connell and Adam Lipschitz. Chris, a gentile, wants to marry a nice Jewish girl so he'll never have to make another decision. After forming a secret pact, Adam promises to help Chris shed his gentile-ness and bring him undercover into the Jewish world. Cultures clash. Stereotypes collide. Chaos ensues.

The production features Alan Charof, Cheryl David, Bryan Fogel, Lorry Goldman, Irina Pantaeva, Jenni Pulos, Jackie Tohn, and Sam Wolfson.

TRIPTYCH by Edna O'Brien. Directed by David Jones.

Three Women a wife (Margaret Colin) a mistress, (Ally Sheedy) and a daughter, (Carrie Specksgoor) expose their passions for the same man.

In doing so each confronts the ways that love simultaneously entraps and liberates. This captivating drama weaves three stories together to construct the portrait of a man through their eyes. Triptych, a powerful work by the renowned novelist and playwright, Edna O'Brien, explores sex, marriage, and predatory relationships with searing acuity.

Directed by David Jones. Scenic Design by Michael McGarty. Lighting Design by David Weiner. Costume Design by Jane Greenwood. Sound Design by Scott Myers Press.

Previews start September 28 Show opens October 7 – November 14 at The Irish Repertory Theater in NYC.

ON GOLDEN POND The Kennedy Center for the Performing Arts 2004-2005 theater season opens with Kennedy Center Honoree James Earl Jones and Leslie Uggams in a new production of Ernest Thompson's On Golden Pond directed by Leonard Foglia.

Uggams replaced Diahann Carroll last week when Carroll was sidelined due to a back injury.

The loons are back again on Golden Pond, as are retired professor Norman Thayer and his wife Ethel, in their beloved summer cottage. This year Chelsea, the daughter they haven't seen for years, comes for Norman's birthday. She and her fiance are on their way to Europe to be married, and they leave his son to spend several weeks with Norman and Ethel. Chelsea returns to find that her stepson has formed the relationship with her father that she'd always wanted.

Performances Sep 28 - Oct 17 at the Kennedy Center for the Performing Arts, Washington, D.C.

GUANTANAMO: HONOR BOUND TO DEFEND FREEDOM on October 2 will star Archbishop Desmond Tutu, who won a Nobel Peace Prize in 1984 for challenging South Africa's apartheid regime.

The Reverend Tutu will appear as Lord Justice Steyn, a British magistrate who objects to the detainment of political prisoners at Guantánamo Bay, an American military base in Cuba.

The archbishop's appearance was arranged by Allan Buchman, the artistic director of the Culture Project, who approached him shortly before the show opened last month.

Buchman indicated the Rev. Tutu agreed because of his strong views on the issue and knowing his appearance would draw attention to the cause.

At the Culture Project in New York City.

TWELVE ANGRY MEN by Reginald Rose. A Broadway premiere directed by Scott Ellis.

In its first-ever Broadway production, this searing courtroom drama concerns a jury deliberating what seems to be an open-and-shut murder case. As prejudices are tested and evidence weighed, the entire jury is forced to look past the show of the courtroom to unearth the shocking truth.

The cast of Twelve Angry Men includes Tom Aldredge (Juror #9), Mark Blum (Juror #1), Philip Bosco (Juror #3), Larry Bryggman (Juror #11), Robert Clohessy (Juror #6), Boyd Gaines (Juror #8), Kevin Geer (Juror #2), Dan Hedaya (Juror #10), Michael Mastro (Juror #5), John Pankow (Juror #7), James Rebhorn (Juror #4) and Adam Trese (Juror #12).

Previews begin October 1. Opening night is October 29 with performances through December 19 at the American Airlines Theatre in NYC.

GEORGE GERSHWIN ALONE the one-man show written by and starring Canadian performer and composer Hershey Felder opens in Chicago for a limited engagement Sept. 27-Oct. 24 at the Royal George Theatre.The highly researched show is directed by Joel Zwick. Broadway To Vegas raved about this show when it appeared on Broadway. ( See Broadway To Vegas column of April 22, 2001 )

THE OPPOSITE SEX with a score by Doughlas J. Cohen. The cult film comedy is now a musical starring Kerry Butler as a young girl who runs off with the boyfriend of her gay half-brother. Also in the cast are Jeff McCarthy, Karen Ziemba and David Burtka. Magic Theater, San Francisco, Opened Sept. 25 with performances through Oct. 24.

JEKYLL & HYDE continues at Trump Plaza in Atlantic City through October 31.

NINE PARTS OF DESIRE American premiere of the work written and performed by Heather Raffo. Directed by Joanne Settle. A portrait of the extraordinary - and ordinary - lives of a whole cross-section of Iraqi women, this solo work lifts the veil on exactly what it means to be a woman in the age-old war zone that is Iraq. Officially opens September 30 at the Manhattan Ensemble Theatre in NYC.

ANNA IN THE TROPICS by Nilo Cruz. Directed by the Author. The first Hispanic writer to be honored with a Pulitzer Prize, Nilo Cruz has created a lush romantic masterpiece about the beauty and power of language and the transformative effect of art. It's a funny and tragic story, set in 1929 Tampa, about a family of Cuban cigar-makers and how they are affected by Juan Julian, a man hired to entertain the tobacco workers by reading to them. His choice of books, Tolstoy's immortal Anna Karenina, has an impact an everyone, especially Conchita, who mirrors Anna's adulterous affair with one of her own with Juan Julian.

September 28 - October 24 at the Coconut Grove Playhouse in Miami.

THE KING AND I starring Sandy Duncan. Set in the 1860s in Bangkok, the exotic capital city of Siam, the Tony Award-winning musical features ornate sets and costumes and a dazzling score by Rodgers and Hammerstein. Sandy Duncan, star of stage, film and TV headlines this new production featuring such memorable songs as Hello, Young Lovers, I Whistle A Happy Tune, Shall We Dance? and Getting To Know You.

Part of the Bushnell Broadway Series, September 28-October 3 at Mortensen Hall in Hartford, CN.

FOREVER TANGO an all Argentine cast traces the Tango's colorful history through music, dance, song and dramatic vignettes. Sensuous and sophisticated, the tango inhabits a world where everything can be said with the flick of a leg, the tug of a hand, the tap of a foot and the arch of an eyebrow. Returns to the Broadway's Shubert Theatre on September 28.

ALVIN AILEY AMERICAN DANCE THEATER will tour Asia, with stops in Shanghai, Beijing, Hong Kong and Singapore, making its first performances in China in 19 years and its first in Singapore in 14 years. The company, which was founded by Alvin Ailey in 1958 and is now directed by Judith Jamison, is to perform Ailey's Revelations and Cry and works by the choreographers Alonzo King, Ulysses Dove and Billy Wilson. The tour is to begin Sept. 27 and continue through Oct. 10.

MACK & MABEL starring Christiane Noll as Mabel and Scott Waara as Mack.

Book by Michael Stewart. Music and Lyrics by Jerry Herman. Revised Book by Francine Pascal. Directed by Arthur Allan Seidelman. Choreographed by Dan Siretta.

The master of pie-in-the-face, Keystone Kops and Bathing Beauties, silent filmmaker Mack Sennett brought glamour to the silver screen.

He made 'em laugh in Hollywood while falling in love with his daffy heroine Mabel Normand.

Hum along with Jerry Herman's memorable score that includes:I Wanna Make the World Laugh, When Mabel Comes Into the Room, I Won't Send Roses and Tap Your Troubles Away.

October 1 - December 12 at The Goodspeed Opera House in East Haddam, CT.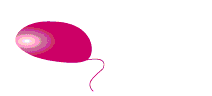 WONDERFUL TOWN welcomes Brooke Shields to the cast replacing two time Tony Award winner Donna Murphy as Ruth Sherwood beginning September 28. The musical is at the Al Hirschfeld Theatre on Broadway.


| | | |
| --- | --- | --- |
| | | |
WHO'S WHERE


BARRY MANILOW on stage Thursday, September 30, at the Continental Airlines Arena in East Rutherford, N.J. Friday finds the performer at the FleetCenter in Boston. On Saturday he can be enjoyed at the Dunkin Donuts Civic Center in Providence, RI.

AL GREEN the first great soul singer of the 1970s, and arguably the last great Southern soul singer. His distinctive sound – heard on hits like "Let's Stay Together" and "Call Me" – features a tight beat, sexy backing vocals, lush strings, and Green's remarkable falsetto. Inducted into the Rock & Roll Hall of Fame in 1995, he performs October 1 in the Juanita K. Hammons Hall for the Performing Arts at Southwest Missouri State University.

BILL MAHER brings his topical humor to Memorial Auditorium kicking off the Stanford University's Lively Arts 35th Anniversary Season. October lst in Palo Alto, CA.

PETER CINCOTTI has a three-nighter beginning Friday, October 1, at the Meymandi Hall in Raleigh, NC.

MICHAEL FEINSTEIN entertaining Saturday, Oct. 2 at the Staller Center in Stony Brook, NY.

PAUL ANKA returns to Las Vegas an the stage at the MGM Grand Hotel-Las Vegas giving crowd pleasing shows September 30-October 6.

GLORIA ESTEFAN performs Thursday, September 30 at the Continental Airlines Arena in East Rutherford, N.J. On Friday she is center stage at the FleetCenter in Boston. Saturday the show takes place at the Dunkin Donuts Civic Center in Providence, RI.

JERRY SEINFELD in the spotlight September 22 at the Auditorium Theatre in Rochester, NY.

STEVE TYRELL entertains at the Frederick Brown, Jr. Amphitheater in Peachtree, GA on Saturday, October 2.

ROGER WILLIAMS tickling the ivories October 1 at the Carter Presidential Library in Atlanta, GA.

ROSEANNE BARR returning to Las Vegas for an Oct. 1st show at House of Blues.

AMFIBIAN featuring Tom Marshall, Phish Lyricist with special guests Primitive Soul, Friday, October 1, at the Crossroads Theatre in New Brunswick, NJ.


FINAL OVATION


ELLIS L. MARSALIS, SR. the patriarch of a family of renowned jazz musicians, including his grandson the trumpeter Wynton Marsalis, died in New Orleans last Sunday. He was 96. Marsalis' son, Ellis Jr., is the New Orleans pianist and music professor who fathered four musician sons: Wynton; Branford, a saxophonist; Delfeayo, a trombonist; and Jason, a drummer. Marsalis Sr. a civil rights movement activist helped found the Boosters Club, which helped blacks register to vote. In addition to his son he is survived by, a daughter, Yvette M. Washington; seven grandchildren; and 11 great-grandchildren.

TONY RANDALL MEMORIAL will be held October 5 at 1 p.m. at the Magestic Theatre in NYC. The memorial for Tony who passed away, at the age of 84 last May 18,will be hosted my James Naughton and will feature appearances/performances by: Harry Belafonte, Jacques d'Amboise, David Dinkins, Charles Durning, Julie Harris, Marylyn Horne, Marthe Keller, Jack Klugman, Garry Marshall, Ethan McSweeny, Ben Vareen and Eli Wallach; and will be directed by John Tillinger.

The memorial which will celebrate his life, his passion and the future of the National Actors Theatre is open to the public first come first serve, depending upon availability.


WHO IS ANSWER


WHO IS Meryl Streep.
















Next Column: October 3, 2004
Copyright: September 26, 2004. All Rights Reserved. Reviews, Interviews, Commentary, Photographs or Graphics from any Broadway To Vegas (TM) columns may not be published, broadcast, rewritten, utilized as leads, or used in any manner without permission, compensation/credit.
Link to Main Page
---
Laura Deni


CLICK HERE FOR COMMENT SECTION