! >
Broadway To Vegas
  SHOW REVIEWS     CELEBRITY INTERVIEWS     GOSSIP     NEWS 
| | |
| --- | --- |
| | |
Copyright: September 26, 1999
By: Laura Deni
CLICK HERE FOR COMMENT SECTION

COMPROMISING PHOTOS OF ANDRE AND STEFFI
Andre Agassi is madly in love and also the Number One ranked tennis player in the world. This guy is on a roll.


STEFFI GRAF makes Andre feel good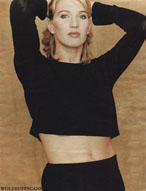 The happy as a clam gent proudly introduced Steffi Graf to those attending his Grand Slam for Children charity function at the MGM-Grand Hotel. Then he auctioned her off.

In an attempt to raise at least $2 million during the auction part of the event, Andre announced that - as a duo - he and his new love would have lunch and give an hour's tennis lesson to the highest bidder anywhere in the United States, anytime during the next year.

Normally shy off the tennis courts and rather uncomfortable as a public speaker, the newly minted Agassi was an at ease chatter box. "We don't eat before we play so (we'll eat) afterwards. And, Steffi will do one half the lesson in high heel shoes ... I'm just kidding," he added looking at the lady, who has given his life new meaning.

"We'll have to arrange this around my schedule. We don't have to worry about her schedule," he kidded.

With a gleam in his eye Andre egged on the bidding by promising, "I'll throw in compromising pictures of both of us!"

When the gavel banged down Andre and Steffi had agreed to provide two tennis teaching/lunch packages at $120,000 each.

The entire evening raised over $3.9 million with more than $2 million coming from the auction.

Wayne Gretzky took to the stage and said, "They asked me to donate something." He offered one hour of ice skating lessons, but then confessed "I haven't been on ice skates since I retired." Two people each paid $70,000 for the opportunity to see if Gretzky can still cut it on ice.

Prince Albert of Monaco phoned and threw in a trip for two to the Palace. It was that kind of an evening.

The entertainment wasn't bad, either. Elton John who said he has been totally redone from the waist up, did a solo turn. Then he double giged it doing duets with Leann Rimes, Gloria Estefan and Stevie Wonder. Luther Vandross brought down the house and the awesome Robin Williams is a frenetic genius. David Foster was the blue ribbon producer/director/musical conductor.

As for Andre and Steffi - it looks like Andre's intentions are for the long term. Explained Andre: "She makes me feel good."


FATHER ALMOST STEALS FEINSTEIN SHOW
MICHAEL FEINSTEIN sly sense of humor, marvelous musical taste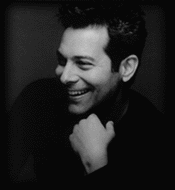 The stage may have been made to look like a lit New York skyline, but Michael Feinstein delivered the quintessential Las Vegas performance. He filled the sterile, but acoustically sound cavernous Art Ham Hall at the University of Nevada, Las Vegas and then delivered such an engaging performance that every person felt an intimate presence.

He proved he's a saloon singer ala Sinatra with his delivery of Marilyn and Alan Bergman lyrics. In fact, Vinnie Falcone - Sinatra's piano player - was a surprise addition to the Feinstein act.

While Feinstein has stated he doesn't like playing before large groups - that he prefers a small intimate room where he can "look into people's eyes." What the late crooner and Feinstein have in common besides a love of good music, arrangements and musicians, is the ability to convey a sense of intimacy to a room full of strangers, while having their own party on stage.

It's what made Las Vegas' heyday the "good old days." Seeing Feinstein perform in Las Vegas is as close as you're going to come to reliving those days.

He's got the best in tuxedo wearing musicians; guitarist Joe Lano, Chris Gordon on bass, Bob Pierson on winds, percussionist Jack Setta, drummer Al Berk, and Lombardo on trumpet.

It's too bad so many men have forgotten that a tux ups the sex appeal quotient. Feinstein owns a dozen, including the perfectly fitting tails Ira Gershwin wore to the opening of Porgy and Bess in 1935. Feinstein can get into those tails because he stays in shape. When not on the road he uses a rowing machine three times a week. When not in use he folds it up and stores it under his grand piano.

Doesn't everybody?

He also meditates. It's energy well conserved because on stage it's a blast. The guys have a ball. It can be rehearsed to the nth, but it comes across as fresh and spontaneous.They don't act like they're doing the audience a favor by being there or don't know where they are. The impression is that the stage has been transformed into Feinstein's patio and each member of the audience is an invited house guest. It's an E-ticket good time and the audience is along for the ride.

A virgin Feinstein showgoer expects good music. What comes as a delightful surprise is his sense of humor and suburb comedy timing."This isn't what I expected," whispered the lady behind me to her companion. "He's wonderful"

Yes, he is.

Feinstein is his own best opening act. He's sly. No comedian could add more to the bill than Feinstein does with his devilish personality. He even does impersonations "only dead people," such as a devastatingly funny Paul Lynde and Ethel Merman.



FEINSTEIN was IRA GERSHWIN'S protege. Ira told him he wrote Someone To Watch Over Me about himself, the week he married his beloved Leonore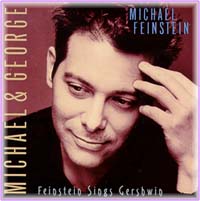 His singing runs the gamut from poignant and romantic to pithy. Instead of offering his favorite songs he does a medley of the worst songs ever written by the world's greatest composers such as Berlin, Gershwin and Porter. His Reader's Digest version of Oklahoma is priceless. His selections are heavy on Broadway Of Three I Sing, Baby, the obscure Inside USA, and Two for the Show, are punctuated by credits to composers, lyricists and snappy comments about the stars.

He said he "loves verses" and sang several including Laura and the tongue twisting one on Too Marvelous For Words. He offered selections from his new CD with Maynard Ferguson Big City Rhythms, which can be summed in two words - buy ... enjoy.

Feinstein received three standing ovations, but it was his father who stole the show. Attending the performance were Michael's parents and sister. He told the crowd that his father was the best singer he knew. Michael brought his Dad on stage and the former executive in the meat business who had sung in a barbershop quartet and with a band, proved his son's accolades with It's Been a Long Long Time. When son joined father for a counterpoint duet the audience went crazy. Feinstein finished the performance singing Gershwin's 'S Wonderful, 'S Marvelous, which is an excellent description of the show.


BELAFONTE ILL: SHOWS CANCELED
HARRY BELAFONTE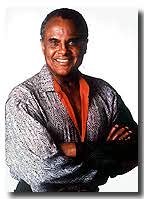 Harry Belafonte, 72, seemingly ageless and tireless had the Day-O knocked out of him by the pesky influenza bug.

Even though he suffers from chronic laryngitis and battled a bout of prostate cancer the actor turned singer has been on a grueling cross country tour.

Last Tuesday he was to perform in Topeka, Kansas the following night at the Lied Center for the Performing Arts in Lincoln, Nebraska and then return to Kansas for concerts Friday and Saturday in Overland Park.

He became ill in Topeka forcing the tour to halt. The dates will be rescheduled.

The legendary performer has been awarded the Albert Einstein Award, the Martin Luther King Jr. Peace Prize and the Kennedy Center Honor for Excellence. President Clinton awarded him a Model of Arts in 1994 for his efforts on behalf of arts and humanity. Belafonte was the first recipient of the Nelson Mandela courage Award.


HAL LINDEN MISTRIAL

Tony Award winning Hal Linden, currently starring as slick lawyer Billy Flynn in Chicago at Mandalay Bay in Las Vegas, almost caused a script mistrial.



HAL LINDEN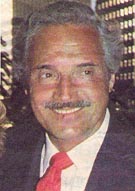 In the production Roxy Hart asks lawyer Flynn the trial outcome. The crafty lawyer is suppose to reply that she was found not guilty. What a difference a word makes. Hal forgot not' and for a moment declared his client guilty. The talented actor caught himself and corrected the verdict.

The New York city born actor received his Tony Award for The Rothchilds but began his career as a saxophone player with Sammy Kaye, Bobby Sherwood and Boyd Raeburn bands. He was signed to understudy Syndey Chaplin in Bells Are Ringing eventually replacing him and co-starred with Judy Holliday in New York and in the national tour.

He met Fran, the girl he would marry, when they were doing summer stock in Hyannis Port. At one point they were required to sit next to each other. Her first impression of her horn blowing future husband was "his lip looked funny."



Broadway To Vegas is supported through advertising and donations. Priority consideration is given to interview suggestions, news, press releases, etc from paid supporters. However, no paid supporters control, alter, edit, or in any way manipulate the content of this site. Your donation is appreciated. We accept PAYPAL. Thank you for your interest.


SEX SCANDAL BECOMES THE TAILOR MADE MAN

Williams Haines was a 1930's matinee idol. His MGM and United Artists films cast him opposite Mary Pickford, Joan Crawford, and Lon Chainey, to name a few.



WILLIAM HAINES co-starred with Joan Crawford in the 1927 MGM film Spring Fever She was a socialist snob. He played the golfer who knocked her off her pedestal.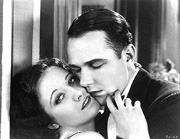 He played the self absorbed chap who usually got his ego deflated. Always there was an on screen love interest with the top Hollywood ladies.

While he caused women to swoon on screen, off-screen he was the sex symbol who scandalized Hollywood and destroyed his own movie career by living openly with his lover, Jimmy Shields.

His sexual lifestyle forced his celluloid retirement in 1935. He became an interior designer catering to the stars who remained his friends including; Carole Lombard, Joan Crawford, Mrs. Jack Warner, department store heiress Betsy Bloomingdale. He also was the interior designer for the U.S. Ambassador's home in London.

The Tailor Made Man written by Claudio Macor is the true story of this most notoriously gay Hollywood movie star.



DENNIS MATTHEWS as SHIELDS and MATT WALTON as HAINES
Photo By: Carol Rosegg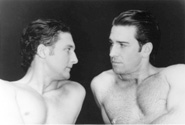 The New York cast for The Tailor Made Man will be headed by Matt Walton as Haines and Dennis Matthews as Shields. Also featured will be Roger Rathburn (Howard Strickling); J.M. McDonough (Louis B. Mayer): Kelly Corvese (Victor Darro); Sarah Burns (Marion Davies); Helen Buck (Carole Lombard); Rick Meese (Roderick); and Franca Barchiesi (Pola Negri). The production will be designed by Torchlight Theatre Company's resident designer Phil Lea with choreography by Elizabeth Blake.

The production is presented by London's Torchlight Theatre Company, founded twelve years ago by Macor, getting its inspirational name from the torch lit march in San Francisco for Harvey Milk. The production begins performances at Centre Stage, NYC on Sept. 30.


POP GOES THE NEW SEASON
BOBBY SHORT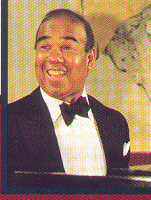 The 17th season of the New York Pops with founder and musical director Skitch Henderson downbeats the new season Oct. 8 with Viva Italia! with guest Richard Leech.

New York, New York with Bobby Short and His Orchestra enters the spotlight on Nov. 5. A Holiday Celebration with the Abyssinian Baptist Church Choir is slated for Dec. 10-11.

Continuing with the season will be Hawaiian Nights, and A Viennese Valentine. Other popular events at Carnegie Hall include; The Pittsburgh Pops in its Carnegie Hall debut with Marvin Hamlisch next Feb 1, followed by the Boston Pops lead by conductor Keith Lockhart and Michael Feinstein, in a series of three Weill Recital Hall concerts, beginning December 2, 1999.


RADIO CITY MUSIC HALL REOPENS

The place to be Saturday October 4 is at the gala celebrating the reopening of Radio City Music Hall. The landmark has been closed for face lift. With or without yours, get gussied up and show up.

Sting, Rosie O'Donnell, Billy Crystal, the Eurythmics, 98 Degrees, Liza Minnelli and Tom Brokaw are slated to perform.

Also on board are Raquel Welch, Ann Miller and Christian Slater who first appeared on stage there as a child when he was part of the annual Christmas production.

The red-carpet opening will also benefit the newly formed Lustgarten Foundation for Pancreatic Cancer Research, named in honor of Madison Square Garden chairman Marc Lustgarten, who succumbed to the disease last August.


SWEET CHARITY

BERNEDETTE PETERS AND MARY TYLER MOORE host a benefit dinner for FIDONYC on Monday, October 4 at the W New York Hotel. Also attending will be Annie Get Your Gun co-star Tom Wopat, Laura Dern, Alec Baldwin, Michael Cerveris, Michael Rappaport, Montel Williams, Chuck and Ellen Scarborough, Peter Max and Tom Wyner. Moore and Peters founded FIDONYC to help New York City Shelter animals. The evening will include a Founders Reception, hosted by Peters and Moore, followed by a buffet dinner and party. The silent auction includes such items as Sundance Film Festival package, and tickets to Hollywood film premiers. Tickets $300. $5,000 for a sponsor table of 10 guests. Benefit ticket buyers will receive a Todd Oldman specially design t-shirt to commemorate the event.

SUSAN SARADON, QUINCY JONES AND ED BRADLEY are honored on Monday, September 27 by receiving the Amnesty International's Media Spotlight Awards at Chelsea Piers, NYC. Christine Lahti and Patrick Stewart will host.

WARREN BEATTY will be honored by the Southern California Americans for Democratic Action on September 29, when he receives the group's annual Eleanor Roosevelt Award at the Beverly Hilton Hotel.


OTHER PEOPLE'S MONEY

ROBERT GOULET has filed a lawsuit in Clark County (Las Vegas) District Court against Bellagio Productions LLC of Newport Beach, Calif. and its chief executive officer Dr., Howard Mango, alleging that they failed to compensate him for canceled engagements of his performance as Don Quixote in Mango's productions of Man of La Mancha. Bellagio Productions (no connection to the hotel) contracted Goulet to perform July 27-Aug 1, 1999 in Cerritos, CA. Goulet performed one show, was compensated $50,000, but the rest were canceled without notice. The suit states that the defendants agreed to pay Goulet $100,000 for the canceled shows, compensation due in full by August 20, 1999.

SOUTH PARK won't be the basis for a slot machine in Nevada casinos. IGT dropped plans to add the slot machine based on the animated TV series after the Nevada Gaming Control Board let it be known that the changes for getting the thing approved were slim to none. "They told us that they thought it was a vulgar, obscene and off-color game," said Brian McKay, senior vice president and general counsel of IGT. The manufacturer still hopes to sell it to casinos in Mississippi and New Jersey.



MUCH ADO ABOUT NOTHING presented by the Frog & Peach Theatre Company, NYC.



TED ZURKOWSKI, EARLE HYMAN and LYNNEA BENSON star in Much Ado About Nothing Photo By: Dave Cross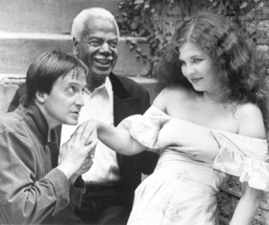 This production marks the fifth season of presenting free Shakespeare on New York's Upper West Side at The Theatre at the West-Park Church. Tony and Emmy nominee Earle Hyman stars as Leonato with company co-founders Lynnea Benson and Ted Zurkowski as Beatrice and Benedick.

Other cast members include; Joe Corey, Tom Fenaughty, Matthew Freeman, Timothy Gore, Ted Joseph, Tom Knutson, Jason Kuschner, Vivien Landau, Robert Lehrer, Andrea Leigh, Nicole Raphael, John Steinfels, Brian Taylor, Jennifer Winingder, and Michael Kearney Wright. Sets by Eric Lemire, costumes by Bengal, and lights by Jeanne Palomino.

Much Ado About Nothing is a delightful game of disguises, deception and discovery - a romantic comedy where every player is fooled until the end. Directed by Josephine Gallarello. Performances begin Thursday, September 30.

SPACE written and directed by Tina Landau has its West Coast premiere at the Mark Taper Forum beginning tonight, Sept. 26.

WHAT MAKES IT GREAT Wolfgang Amadeus Mozart with National Public Radio's Robert Kapilow and the St. Lawrence String Quartet, Wednesday, September 29 at the Cerritos Center for the Performing Arts, CA.

AMADEUS starring David Suchet, Michael Sheen and Cindy Katz in an exclusive West Coast engagement begins October 5 at the Ahmanson Theatre, Los Angeles.

A CHORUS LINE The Palace Theater at Myrtle Beach, SC October 5-10

THE BOYS FROM SYRACUSE

DAVID HYDE PIERCE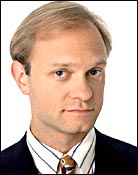 UCLA Freud Playhouse as part of the Reprise! Broadway Best in Concert series.

Lyrics by Lorenz Hart; Music By Richard Rogers; Book By George Abbott, directed by Arthur Allen Seidelman.

The production stars the delightfully versatile David Hyde Pierce who was fabulous as co-emcee for this year's Emmy Awards.

As part of Frazier he helped established that show as a gold standard for boob tube sitcoms.

UNCLE VANYA by Anton Chekov, adapted by Vanessa Burnham; Directed By Michael Langham and Helen Burns. The 100th anniversary of this powerful masterpiece is being celebrated with its engagement at the Geffen Playhouse, Los Angeles. September 28-October 31.

A GRAND NIGHT FOR SINGING,/font> one night only October 2 at Pepperdine University, CA.

HELLO DOLLY continues through October 31 at the Shawnee Playhouse, Shawnee-on-Delaware.


WHO'S WHERE


BETTY BUCKLEY who performs in Las Vegas next February 8 is currently starring in Camino Real Hartford Stage, Conn. through October 10.

LORNA LUFF wraps up her Vegas engagement at Bally's Hotel this evening, Sunday, September 26

CELINE DION performs Civic Auditorium Arena, Omaha, NB September 29. Tickets $29 to $59.

GEORGE SHEARING DUO Oct. 1, Folly Theater, Kansas City, Mo. Tickets $30.

MERLE HAGGARD October 2, Hilton Hotel, Las Vegas. Tickets in the upscale range of $100 and $130, includes a copy of Haggard's double CD. The three-hour concert includes "surprise guest artists." That would be Jewel, Dwight Yokum and Connie Smith.

BRANFORD MARSALIS performs Sept 30 at the UCLA Performing Arts Center, Los Angeles.

BLOOMSBURG FAIR, PENN. kicked off yesterday, running through October 2. On September 25 it's Bullmania at noon followed by Vince Gill performing at night. Point of Grace and Mark Lowry entertain on September 27. Debbie Reynolds and Williams and Ree do the same on September 27. On Tuesday, September 28, it's Joey McIntyre followed on September 28 by The Beach Boys. Alabama takes the stage on September 30. On Friday Oct. 1st there's horse pulling in the morning and afternoon with red-neck comedian Jeff Foxworthy in the evening. Trisha Yearwood closes out the fair with her Saturday Oct. 2 performance.


THIS AND THAT

TOM JONES had booked Tony Orlando's son, John, as his opening act for this week's show at Harvey's Casino in Council Bluffs, Iowa. The performance would have been the 27-year-old's debut. Tony Orlando was responsible for Jones' career taking off and Tom was returning the favor. But, no show this week. The gig was canceled, then rescheduled, canceled again and now rescheduled for December.

MICHAEL DOUGLAS AND CATHERINE ZETA JONES celebrated their joint birthdays this past weekend at One 31 in NYC. He turned 55. She tipped over into 30 which is cause for celebration on several counts. When she was an infant Catherine wasn't expected to survive. A virus hindered her breathing requiring a tracheotomy. She still carries the one-and-half-inch long scar. The actress adamantly refuses to permit make up artists to pancake over the scar. She lets the small scar show out of respect. If she didn't have it, she wouldn't be alive.

WOMEN IN COMEDY FESTIVAL Janeane Garofalo, Phyllis Diller, Paula Poundstone, Joy Behar, Andrea Martin and other female laugh makers have teamed up for the first Marshall's Women in comedy Festival. Performances are in various Los Angeles clubs Oct 7-10 before the humorous lot does the same in New York November 10-14.

PROPOSALS Neil Simon's latest comedy, directed by Michael Bennett, had its regional premiere at the North Star Theatre, Mandeville, LA. The story line is a portrait of a family in the midst of its final visit to a beloved summer cottage.

CRAIG BIERKO signed to star in the Broadway bound revival of The Music Man. Susan Stroman directs.

UNIVERSAL STUDIOS will rename two streets on its movie lot after Patsy Cline and Hank Williams. Charlie Dick who was wed to Cline and Hanks' daughter, Jett Williams were presented with replicas of the street signs.

FINAL OVATION

GORDON MUNFORD who died in Las Vegas on September 18 at age 70 was remembered in a memorial service on Saturday. He was musical conductor and arranger for more than 65 musicals, from off-Broadway's Little Mary Sunshire to the Tony award winning 1776.He was a vocal coach to numerous stars including Lauren Bacall for her Tony award winning performance in Applause, and Richard Burton in his Tony winning role in Camelot. He arranged and conducted pops concerts for more than 75 symphony orchestras including Baltimore, Cleveland, Dallas and Denver. He is survived by his wife, Gail Munford.



Mention BROADWAY TO VEGAS for Special Consideration
Call (800) 942-9027









Next Column: October 4, 1999
Copyright: September 26, 1999. All Rights Reserved. Reviews, Interviews, Commentary, Photographs or Graphics from any Broadway To Vegas(TM) columns may not be published, broadcast, rewritten, utilized as leads, or used in any manner without permission, compensation and/or credit.
Link to Main Page
---
Laura Deni


CLICK HERE FOR COMMENT SECTION