! >
Broadway To Vegas
  
  REVIEWS INTERVIEWS COMMENTARY NEWS

| | |
| --- | --- |
| | |
GEORGE STREET PLAYHOUSE TOURING PRODUCTION OF ANYTOWN AIMS TO COMBAT OPIOID ABUSE - - MEGHAN MARKLE'S MOTHER, DORIA, ARRIVES IN LONDON AND ATTENDS EVENTS WITH HER DAUGHTER AND SON-IN-LAW PRINCE HARRY - - DIRECTOR GLENN WEISS GETS AN EMMY AND A NEW WIFE - - STARS OF YOUNG SHELDON APPEAR AT TEXAS SCHOOL AS CHUCK LORRE FAMILY FOUNDATION HANDS OUT GRANTS - - 92Y PRESENTS ANNUAL STREET FEST 2018 - - NEW PRINSTON UNIVERSITY OF ART MUSEUM - - MOTHER OF THE MAID - - MEET FRED - - DONATE . . . Scroll Down






Copyright: September 23, 2018
By: Laura Deni
CLICK HERE FOR COMMENT SECTION


GEORGE STREET PLAYHOUSE TOURING PRODUCTION OF ANYTOWN AIMS TO COMBAT OPIOID ABUSE


George Street Playhouse in New Brunswick, New Jersey has an Educational Touring Theatre which will premiere Anytown a new musical about the opioid crisis and its impact on teens and families. This original musical was developed in response to the devastating impact prescription opioid misuse, heroin, and fentanyl have had on communities.

Anytown explores the story of star athlete Hope Baker who sports a 4.0 GPA and limitless potential.

But when a boy she likes offers her a pill to reduce the pain from a soccer injury, Hope makes a decision that rapidly transforms her dreams into an escalating nightmare. With her future at stake, will Hope be able to confront her opioid abuse and stop feeding the monster that seeks to destroy everything she cares about?

Anytown focuses on the consequences of opioid abuse and its impact on teens and families. Presenting the seriousness of this national crisis as a cautionary tale, this musical empowers students with the knowledge to make positive decisions to avoid opioid use and help them understand the dangerous consequences of substance abuse disorder.

Working in partnership with the Horizon Foundation for New Jersey and RWJBarnabas Health, this original musical was created from interviews with opioid prevention experts, families with children struggling with this disease, individuals recovering from opioid abuse, doctors, law enforcement officers, students, and educators. Key research and feedback during the development of this musical was provided by RWJBarnabas Health's Institute for Prevention and Recovery and Partnership for a Drug-Free New Jersey.



New Jersey Attorney General Gurbir S. Grewal gave the keynote address.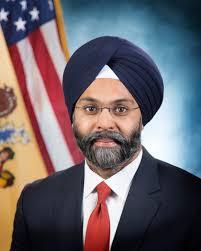 Anytown premiered on September 25, 2018 at George Street Playhouse as part of a special Spotlight Conference on Opioid Abuse. The Spotlight Conference featured a keynote address from New Jersey State Attorney General Gurbir Grewal along with workshops for educators, school administrators, and public health professionals conducted by experts in the field.

Specific educational objectives woven into the Anytown story include:

Promoting an understanding of the legal, physiological and social consequences of drug and opioid use.

Prioritizing prevention and safe behavior through personal responsibility and knowledge.

Helping teens understand how opioids make structural and functional changes in the brain that compromise their ability to make positive decisions and consider long-term consequences.

Demonstrating how best to respond in a situation where a friend or loved one is involved in opioid use, abuse, and/or an overdose

A troupe of four actors and a stage manager - all recent college graduates with degrees in theatre - travel about 7,000 miles each school year in a van filled with costumes, props and sets performing over 150 shows to schools. Each performance is followed by a post-play discussion with the students to examine and discuss the themes of the show.

Touring Theatre actors are trained in conflict resolution and peer mediation techniques which enables them to facilitate these important conversations with young audiences.

Targeted to middle and high school students in grades seven through twelve, Anytown was written by Jim Jack with Anna K. Jacobs who composed the music and lyrics. The musical features 10 original songs and is directed by Portia Krieger.

The 2018-2019 Touring Theatre company features Akoni Steinmann, Eileen Doan, Emma Wagner, and Joe Piserchio. The Stage Manager is Erica Leigh.

The tour is available from October 1, 2018 through April 6, 2019.

"Opioid abuse and misuse is a public health crisis that is destroying families George Street Playhouse is grateful to partner with The Horizon Foundation for New Jersey and RWJBarnabas Health on the commission and development of Anytown," said Jim Jack, Director of Education and Outreach for George Street Playhouse. "This musical will tour middle and high schools to help raise awareness about the dangers of opioid abuse and help prevent further impact on teens and families."

Congress approved $4.7 billion to deal with the opioid crisis in an omnibus budget bill approved in March 2018, and an additional $3.7 billion may be appropriated for fiscal 2019.

Nearly 1,500 people died of drug overdoses in New York City last year, setting a record amid the opioid epidemic.

Oklahoma ranks second in opioid prescriptions even though the state has reduced opioid prescribing over the last four years. Reports state that Oklahoma residents are still far more likely than other Americans to be give the drug.

"It takes a comprehensive, integrated strategy to tackle an epidemic as complex as opioid addiction," said Dr. Paul Alexander, Vice President & Chief Medical Officer, Government Programs for Horizon BCBSNJ. "Through Horizon's work with organizations like the George Street Playhouse, we'll continue to convene leaders within the state, the healthcare industry and community to identify best practices aimed at preventing opioid misuse and abuse among at-risk populations."






E-Book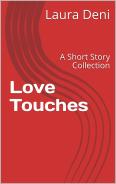 Soft back Book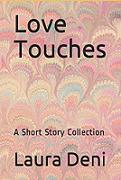 Broadway To Vegas is supported through advertising and donations. Priority consideration is given to interview suggestions, news, press releases, etc from paid supporters. However, no paid supporters control, alter, edit, or in any way manipulate the content of this site. Your donation is appreciated. We accept PAYPAL. Thank you for your interest.


ART AND ABOUT


MEGHAN, THE DUCHESS OF SUSSEX

The mother of the Duchess of Sussex, the always stylish Doria, attended the charity cook book launch along with her daughter and son-in-law, Prince Harry. Photo: PA/Getty/Kensington Palace.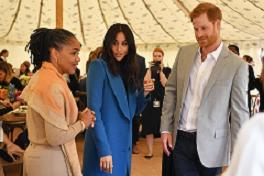 is making a lot of "firsts - first solo speech followed by her first official solo engagement as a member of the royal family when she attends the launch of a major art exhibition - a reception for Oceania exhibition at Royal Academy of Art on Tuesday, September 25. 2018.

The Oceania exhibition at the RA - which is celebrating its 250th anniversary - will honor the art of Melanesia, Micronesia and Polynesia, encompassing the vast Pacific region including New Guinea, Easter Island, Hawaii and New Zealand.

Meghan will meet the exhibition's curators, artists and descendants linked to the works on display, as well as viewing a short performance by Ngati Ranana, a Maori cultural group.

Marking 250 years since Cook's first voyage to the Pacific, the RA of Art will "celebrate the dazzling and diverse art of the region of Oceania, from the historic to the contemporary."

The year is 1768, and Britain is in the throes of the Age of Enlightenment. As a group of artists agrees to found the Royal Academy, Captain James Cook sets sail on a voyage of discovery to track the transit of Venus and search for terra australis incognita – the unknown southern continent, as Europeans called it. What Cook and his crew encounter on arrival is a vast number of island civilisations covering almost a third of the world's surface: from Tahiti in Polynesia, to the scattered archipelagos and islands of Melanesia and Micronesia.

The indigenous populations they met came with their own histories of inter-island trade, ocean navigation, and social and artistic traditions. This spectacular exhibition will reveal these narratives - celebrating the original, raw and powerful art that in time would resonate across the European artistic sphere.

Oceania will bring together around 200 exceptional works from public and private collections worldwide, and will span over 500 years. From shell, greenstone and ceramic ornaments, to huge canoes and stunning god images, we explore important themes of voyaging, place making and encounter. The exhibition draws from rich historic ethnographic collections dating from the 18th century to the present, and includes seminal works produced by contemporary artists exploring history, identity and climate change.

Oceania has been organized by the Royal Academy of Arts, London and Musée du Quai Branly – Jacques Chirac, Paris, with the participation of the Museum of Archaeology and Anthropology, Cambridge.

This exhibition includes many objects that Pacific Islanders consider living treasures. Some visitors may desire to pay their respects and make offerings through the duration of the exhibition. Please be aware that this exhibition contains human remains.

The exhibition is on display September 29 - December 10, 2018.

Meghan's first speech event took place at Kensington Palace on September 20, 2018. Accompanied by her stylish mother, Doria Ragland, and her husband, Prince Harry, she launched Together: Our Community Cookbook, a charity cookbook to aid the victims of the horrific 2017 Grenfell fire.

"The power of food is more than just the meal itself — it is the story behind it. And when you get to know the story of the recipe, you get to know the person behind it. To the women of the Hubb Community Kitchen, thank you so much for allowing me to be part of this adventure with you. I am so privileged to know you." — Introduction by The Duchess of Sussex.

The cookbook is already a best seller.

NEW PRINSTON UNIVERSITY OF ART MUSEUM has announced the selection of Sir David Adjaye of Adjaye Associates as design architect, in collaboration with Cooper Robertson as executive architect, for the new Princeton University Art Museum.

The new museum building, located on the museum's current site in the center of campus, will present dramatically enlarged space for the exhibition and study of the museum's encyclopedic collections, special exhibitions and art conservation, as well as object-study classrooms and office space for the 100-person museum staff.

"Sir David Adjaye is a renowned architect who has designed superb buildings for some of the world's most admired cultural institutions," said Princeton President Christopher L. Eisgruber. "Having taught on this campus, he understands fully what the University and the Art Museum are looking to accomplish. I am thrilled that Adjaye Associates and their skilled collaborators at Cooper Robertson will serve as the architects for this project."

In 2017, Adjaye was knighted by Queen Elizabeth II and was recognized as one of the 100 most influential people of the year by Time magazine. He received the Wall Street Journal Innovator Award in 2013 and the 2016 Panerai London Design Medal from the London Design Festival.

Cooper Robertson, an award-winning firm based in New York City, practices architecture and urban design with both disciplines working together at a range of scales. Recent projects include the Whitney Museum, Art Institute of Chicago, Cleveland Art Museum, Metropolitan Museum of Art and Museum of Modern Art.

With a collecting history that extends back to 1755, the Princeton University Art Museum is one of the leading university art museums in the country, with collections that have grown to include over 100,000 works of art ranging from ancient to contemporary art and spanning the globe.

THE GRAMMY MUSEUM has expanded its executive leadership team and appointed Michael Sticka as Executive Director, responsible for the organization's strategic direction and leading all aspects of operations, including curatorial, development, marketing, grants and awards, public and education programs, and more.

Approved by the Board earlier this year, Sticka's appointment is part of a broader leadership expansion across the Grammy Museum and follows a comprehensive review of the organization's structure. Grammy Museum veteran Rita George will continue overseeing day-to-day operations and management as Chief Operating Officer. To support the organization's increasingly successful public programs, Scott Goldman has been named Artistic Director. Bob Santelli, the Museum's Founding Executive Director, will focus on growing the organization's footprint through programs such as traveling exhibits.

Since its integration with the Foundation last year, the Grammy Museum has produced more than 80 public programs, hosted nearly 30,000 students for tours and educational workshops, and opened several exhibits celebrating diverse musical genres ranging from X: 40 Years Of Punk In Los Angeles to Cheech & Chong: Still Rollin'. In that same period, the Museum's grants program awarded $200,000 to 14 recipients. In the coming school year, the Grammy Signature Schools initiative expects to award more than $100,000 to public school music programs.






E-Book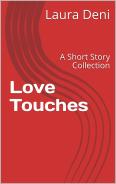 Soft back Book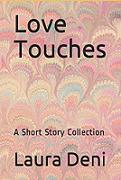 SWEET CHARITY


STARS OF YOUNG SHELDON Iain Armitage, 10, who plays the show's boy genius who grows up to be the nerdy know-it-all portrayed by Jim Parsons in The Big Bang Theory - Texas raised Montana Jordan, 15, who plays his older brother, Georgie - and Raegan Revord, 10, who plays his twin sister, Missy - traveled to Texas to appear at school assemblies to help the Chuck Lorre Family Foundation award grants to STEM (science, technology, engineering, mathematics) school programs.

Young Sheldon, which is beginning its second season is set in East Texas; and Parsons hails from the Houston area and attended three schools - Klein Oak High, Strack Intermediate and Haude Elementary - whose students attended the assemblies.

Parsons' mother, Judy Ann Parsons, and his sister, Julie Ann Parsons, were also at the event. Judy Ann spent many years as a first-grade teacher in the Klein district.

Also on hand was one of Jim Parsons' former teachers, Frances Ditta, who's now an assistant principal who recalled Parsons as being "a good student who was witty with a very quick, wicked sense of humor."

The other Lone Star State schools on the list are five in the Tomball school district (Tomball High, Tomball Memorial High, Creekside Park Junior High, Tomball Junior High and Willow Wood Junior High) and two in Ore City, near Longview, which Jordan attended (Ore City Elementary, Ore City Middle School).

The California schools are: Burbank, California Unified School District: Burbank High School (grades 9–12) - John Burroughs High School (9–12) - Monterey High School (10–12) - Burbank Community Day School (8–12) - Independent Learning Academy (7–12) - Luther Burbank Middle School (6–8) - David Starr Jordan Middle School (6–8) and John Muir Middle School (6–8). From the Los Angeles, California Unified School District is Van Nuys High School (9–12).

The grants are allotting more than $600,000 to 19-schools over the course of two years.

Schools were asked by the Lorre Foundation to submit a proposal detailing how the $15,000 per-year-grant would be spent.

Young Sheldon executive producer Chuck Lorre will join executive producers Steven Molaro and Jim Parsons, Warner Bros. Television Group and CBS in co-funding the grants.

Lorre choose 10 schools in Texas because Young Sheldon takes place in Texas and nine in Southern California where those shows are filmed.

"Young Sheldon is more than a television series. At its heart, it's a story about potential. When the education of a child is supported, there is no limit to what that child might eventually achieve," Lorre said. "We hope that in some small way, this program gives these public schools more STEM educational tools in the classroom for teachers to nurture and ignite the curiosity of students who will ultimately become our future leaders and scholars."

Funding from the grant will go toward trips to the Houston Space Center and NASA's Jet Propulsion Laboratory in Pasadena as well as robotics kits, computers, iPads, Vernier probeware, lab tables, 3-D printers, LEGO Mindstorm educational kits, general lab equipment, curriculum development and teacher training. Teachers will also be able to apply for supplemental grants at the end of each year to fund school science and robotics competitions.



SPREADING THE WORD


JULIE CHEN MOONVES

Julie Chen Moonves has left The Talk to spend more time with her husband Les Moonves and their son.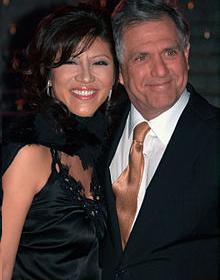 as she is now professional known, announced on Tuesday, September 18, 2018 that she was leaving The Talk in a tasteful, taped message which aired at the end of the episode.

"Right now I need to spend more time at home with my husband and our young son. So I have decided to leave The Talk," said Julie.

Her departure isn't a step to terminate Julie's career. Rather, it's because of the nature of The Talk - conversational show about current topics. She remains on Big Brother, which she has been with since the first season.

CBS issued a laudatory statement applauding her.

"For eight seasons, Julie Chen has co-hosted The Talk with incredible energy, grace and professionalism. Her talents played a big role in our successful launch of CBS' first network daytime talk show, and in the series growth into an Emmy Award-winning broadcast," read the statement.

"All of us here have tremendous appreciation for the dedication and passion she brought to the show every day and for her generous role as an ambassador for CBS Daytime," continued the release. "We are grateful for her many other contributions, respect her decision and wish Julie all the best in everything she does."

Standing by him because he's your husband and the father of your child is one thing. Determined to clear his name is another matter. It makes her look bad.

Unless Julie has seriously lied about her age, she is 20 years younger than her husband. Some of the accusations go back to when she was a teenager. She neither knew him nor anything about his lifestyle.

Julie knows how Les has treated her and how he had treated perhaps other members of their family or friends, based upon what she has personally witnessed since her relationship with Moonves. His first wife might have different opinions.

She hasn't a clue what really went on with Les while she was growing up. She is in the same position as every other wife who has discovered that there were aspects of her husband which contradicted the way he treats her.

The man she loves has some serious problems. Nobody in the world believes any of his sexual misconduct is her fault.

The disgraced Moonves has been removed from the Hollywood Reporter's 100 Most Powerful People in Entertainment list which was released last week. Last year he was ranked No. 4 .

The last time the CBS contract for The Talk was up for renewal Julie voiced an opinion that after The Talk she'd like be in some type of film production.

Perhaps that will be in her future.

92Y PRESENTS ANNUAL STREET FEST 2018 on Sunday, September 30, 2018 on Lexington Avenue in New York City.

Performances include presentations from Big Apple Circus and the Broadway Casts of Beautiful - The Carole King Musical, The Band's Visit, Summer: The Donna Summer Musical, Anastasia, and Smokey Joe's Café: The Songs of Lieber and Stoller.

Presenting Sponsor Weill Cornell Medicine Offers free health screenings, health tips, massages and blender bikes for festival-goers to make their own smoothies.

Other Highlights include: Ninja Warrior Obstacle Course, Fitness Demos, Art, Ceramics and Jewelry, International Way and Raffle Prizes.

NEIL PATRICK HARRIS will visit the Alamo Drafthouse Sloan's Lake location near Denver on Thursday, September 27 for a book talk, movie screening and "meet-and-greet opportunity."

The Tony-award winning stage actor, television star and skilled magician will read from his new book The Magic Misfits: The Second Story.

To attend you must purchase a ticket and also buy the book.

Harris' new book, which was published last week, is the second in his Magic Misfits series - a middle-grade narrative that follows the character Leila and her friends as they use cunning and magic tricks solve mysteries.

CELEBRATE THE GREAT AMERICAN SONGBOOK AT 92Y On Thursday, September 27, Songs & Stories with Harvey Granat and David Lahm with special guest Mercedes Ellington who is head of the Duke Ellington Cultural Foundation. She joins Granat and Lahm to share in an afternoon of songs and stories about her grandfather, Duke, who was considered by many to be the single most important figure in the history of jazz.

That is followed with Behind the Music with Louis Rosen - Stephen Sondheim - an artist whose work remains unmatched in its daring to consistently bring an experimental, unconventional, modernist and personal sensibility to that most conservative of forms, the American Musical, all the while building from traditional forms, both popular and classical.

This year-long lecture series on this iconic artist begin with an exploration of his background, training and his contribution as lyricist to his first two professional productions, each one a landmark in the history of musical theater, West Side Story and Gypsy; as well as his first professional foray into writing both music and lyrics with A Funny Thing Happened on the Way to the Forum.

On Friday, September 28 it's Jim J's Jukebox - when Broadway music was pop music. A showcase of Broadway composers and the songsters who climbed the Billboard charts. For decades Broadway musicals were grist for the mill of popular music. All the great singers made show tunes into Top 10 hits. This is no more, but the great "charted songs" remain, and this program will focus on and feature a few of the best.

All take place at 92Y in New York City.

THE NEW YORK YANKEES VS THE BOSTON RED SOX game which took place last week at Yankee Stadium in New York City had the casts (and their alumni) of Off-Broadway's long-running hits This One's For the Girls and Sistas: The Musical perform the National Anthem. Next month, This One's For the Girls will celebrate its one-year anniversary on October 27th and Sistas: The Musical will begin its eighth smash year on October 23rd.

As for the game, The Boston Red Sox won, earning the AL East crown.

JOURNALISM AT ITS BEST Golf Digest helping to free Valentine Dixon, an innocent man who spent 27 years behind bars for a murder he didn't commit. The magazine got involved after discovering his talented paintings of golfers and golf courses and investigated his case. Dixon's conviction was vacated and he was released from prison.

SOMETHING YOU HAVE NEVER THOUGHT ABOUT In the United States, school children write with #2 pencils while many students in France continue to use fountain pens.

SUNDAY, SEPTEMBER 23 is National Snack Stick Day, National Checkers (Checkers was the name of Nixon's dog) /Dogs in Politics Day and National Great American Pot Pie Day. September 24th is National Cherries Jubilee Day, National Punctuation Day and Schwenkfelder Thanksgiving. September 25th is National Lobster Day, National One-Hit Wonder Day, National Comic Book Day, National Tune-Up Day and Math Storytelling Day. September 26th is National Situational Awareness Day, National Dumpling Day, National Johnny Appleseed Day, National Shamu the Whale Day, and National Pancake Day. September 27th is National Chocolate Milk Day, National Crush a Can Day, and National Corned Beef Hash Day. September 28th is National North Carolina Day, National Drink Beer Day, National Good Neighbor Day and National Strawberry Cream Pie Day. September 29th is National Coffee Day and National Ghost Hunting Day.






E-Book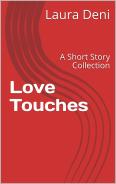 Soft back Book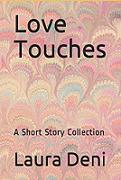 DIRECTOR GLENN WEISS ROMANTICALLY STEALS THE SHOW
Leaving the stage are newly engaged Glenn Weiss and Jan Svendsen, who looked stunning in a silver-grey Sachin & Babi gown. Photo: IMDB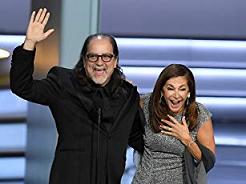 Even if he's not the one in charge of directing the program, award winning director Glenn Weiss knows how to steal the show.

Last Monday Weiss heard his name called as Emmy winner for Outstanding Direction of a Variety Special for helming the Oscars telecast. He quickly kissed his longtime girlfriend Jan Svendsen and then took to the stage to accept his award.

In thanking people he mentioned that his mother had passed away two weeks earlier, then shocked everyone at the Microsoft Theater in Los Angeles, including Svendsen, when he said, "Mom always believed in finding the sunshine in things and she adored my girlfriend Jan. Jan you are the sunshine in my life and mom was right, don't ever let go of your sunshine. You wonder why I don't like to call you my girlfriend? Because I want to call you my wife."

The audience gasped, stood and screamed in delight.

A stunned Svendsen stood up and slowly walked to the stage saying "Yes."

"I haven't asked you, yet," quipped Weiss who then got down on one knee, formally asked her to marry him, placing his mother's engagement ring on her finger.

"And to my sisters and brothers, I didn't swipe it, dad said it was OK," he added.

Weiss, who has two daughters, ages 17 and 21, from a previous marriage, celebrated his 57th birthday on September 6, received his 14th Emmy Award.

The future bridegroom has directed 16 Tony Awards, 3 Academy Awards, for which he has garnered three directing Primetime Emmys and has produced Primetime Emmy Awards. Other directing credits include the 39th Annual Kennedy Center Honors, CableACE Awards, Billboard Music Awards, BET Awards, Peter Pan Live!, Nickelodeon Kids' Choice Awards, Dick Clark's New Year's Rockin' Eve, Primetime Emmy Awards, Live from Lincoln Center, and the American Music Awards.

The bride-to-be is well known, liked and respected in Broadway circles. Jan Friedlander Svendsen is currently the Chief Creative Officer for the Charity Network for just under a year, previously having been the company's Chief Marketing Officer. She is in control of all the content that the Charity Network, Prizeo and Charitybuzz create and also focuses on film and other opportunities at 2929 Entertainment in addition to building strategic partnerships.

The Charity Network's aim is to change the way that celebrities raise hundreds of millions of dollars and allows those who have raised money to broadcast their stories and the causes that they are working for, around the world.

Prior to this, the future Mrs. Weiss spent over 17 years at The Broadway League as Director of Marketing and Business Development and Chief Marketing Officer, overseeing how Broadway was marketed and branded in New York and across North America.

Here, she was responsible for developing initiatives such as Kids' Night on Broadway, Women's Night on Broadway and Viva Broadway and ensuring that partnerships were created with a range of different corporate and media partners.

Svendsen also produced Broadway concerts, events and television specials, such Broadway on Broadway, Stars in the Alley, Tony Awards Preview Show and Tony Awards Red Carpet Show before creating the Emmy nominated Tony Awards Preview Show, also bringing in sponsor funding.

At the same time, Svendsen was also the Chief Marketing Officer for The Tony Awards and collaborated with producers to bring national attention to Tony Award-nominated Broadway shows and Tony Awards partners and sponsors. She was also Vice President at the famed Ogilvy Advertising from 1984 to 1992 and earned a Bachelor's in Sociology at San Diego State University - California State University, in addition to a Master's in Marketing from the American Graduate School of International Management at Arizona State University.



KUDOS TO ALL EMMY AWARD WINNERS

Jeff Daniels thanked his horsse Apollo.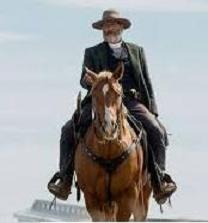 Of particular interest to the Broadway community:

Two time Tony nominee Jeff Daniels took home the Emmy for Outstanding Supporting Actor in a Limited Series for his role as outlaw Frank Griffin in the western drama Godless and entertainingly thanked his horse Apollo, who is a show biz veteran.

"He was Jeff Bridges' horse on True Grit and I felt he was making unfair comparisons," he carped as the audience laughed.

He also thanked his riding instructor, driver and horse wrangler. Daniels also suggested that actors not lie on their resumes, saying they can ride a horse when they can't. He confessed that he was thrown off Apollo three times.

"The third and last time I broke my wrist. it was my left wrist, it's now officially healed," he said holding up that hand which held his Emmy. "Thank you."

Daniels returns to Broadway in Aaron Sorkin's To Kill a Mockingbird this December.

The multi-talented Daniels is also the founder and executive director of The Purple Rose Theatre in Chelsea, Michigan.

He is also a talented musician. He's recorded six full-length albums, Jeff Daniels Live and Unplugged, Jeff Daniels Live at The Purple Rose Theater, Grandfather's Hat, Keep It Right Here, Together Again, and Days Like These. Proceeds from the album sales benefit The Purple Rose Theater.



Henry Winkler who was awarded an OBE (Order of the British empire) by the United Kingdom was finally awarded an Emmy by the television kingdom. Photo: Laura Deni

Henry Winkler finally got his first Emmy bling - 42 years after he was first nominated. The 72-year-old Winkler was both ecstatic and dumbfounded when he heard his name called. He won for best supporting actor in a comedy series for his role as Gene Cousineau on HBO's dark comedy Barry.

He told the crowd that he was reading the acceptance speech he wrote 42 years ago. At the end of that 42-year-old thank you - he gave instructions for his children to go to bed. Winkler is now a proud grandfather.

From 1968 to 1972, Winkler appeared in 14 Yale Repertory Theater productions. He starred on Broadway in The Dinner Party.

Emmy and Tony winner Tony Shalhoub, who last starred on Broadway in The Band's Visit, took to the stage with the cast of The Marvelous Mrs. Maisel, when that show receive the statue for Outstanding Comedy Series. Shalhoub came to fame winning Emmys for starring in Monk, then conquered Broadway with The Odd Couple, The Heidi Chronicles, Conversations With My Father, Lend Me a Tenor, Golden Boy, Act One and The Price.

Rachel Brosnahan, seen Off-Broadway as Desdemona in the 2016 New York Theatre Workshop production of Othello, grabbed the Emmy for Lead Actress in a Comedy Series for her starring turn in The Marvelous Mrs. Maisel. Series creator Alice Sherman-Palladino won two Emmy Awards - for writing and directing. Alex Borstein also won Outstanding Supporting Actress in a Comedy Series, making The Marvelous Mrs. Maisel the most awarded show of the evening.

The Marvelous Mrs. Maisel has been picked up for its third season.

Darren Criss won his first Emmy for his chilling portrayal of murderer Andrew Cunanan in The Assassination of Gianni Versace: American Crime Story. On Broadway Criss starred in Hedwig and the Angry Inch and How to Succeed in Business Without Really Trying.

John Mulaney, playwright and star of Oh, Hello on Broadway, won the Emmy for Outstanding Writing for a Variety Special for John Mulaney: Kid Gorgeous at Radio City.

Tony-winning director Stephen Daldry was awarded the Emmy for directing The Crown in the Outstanding Directing for a Drama Series category, and The Boys in the Band producer Ryan Murphy took home the Emmy award for Outstanding Directing for a Limited Series or Movie or Dramatic Special for The Assassination of Gianni Versace: American Crime Story.

The indomitable Betty White, who looked gorgeous wearing one of the most elegant gowns of the evening, was front and center as part of the program honoring the history of television and the Emmy. White, 96, has been there since the beginning. As the First Lady of Television here's hoping she has many more years appearing on the small box.

As for Broadway, from September 12, 1912 to November 9, 2012 she appeared in the chorus of My Best Girl.



MEET FRED

Meet Fred appears for the first time in the United States.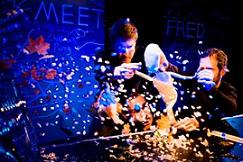 by Hijinx Theatre of Wales.

Meet Fred, a lovable puppet with an authentic British accent who just wants to get a job, meet a girl, and live a normal life like everyone else. Too bad the world wasn't built with Fred in mind. When a trip to the Unemployment Office goes awry, things begin to spiral out of control. Will Fred have to fire one of his puppeteers? Will he meet an untimely end? Is there really no one out there who can help!?!

Hijinx Theatre's production of Meet Fred caused quite the stir when it was revealed at the 2016 Edinburgh Fringe Festival. This darkly comedic show, created by one of the world's leading inclusive theater companies, is a biting satire of the bureaucratic and social hurdles commonly faced by people with disabilities.

Hijinx Theatre is one of the UK's leading inclusive theater companies. From their base in Cardiff, Wales, they create professional, internationally-touring, award-winning shows with casts that always include actors with and without learning disabilities. The cast of Meet Fred includes two actors with Aspergers and one with Down Syndrome. The company also organizes professional training academies for actors with disabilities and hosts an international "Unity Festival" of inclusive theater. Meet Fred was created in collaboration with Blind Summit, one of the UK's leading contemporary puppetry troupes.

Fred is a table-top style puppet, skillfully animated by a team of 3 actor/puppeteers. The show explores the many parallels between the life of a puppet and the lives of the artists with disabilities who were part of the devising process. The interdependence that exists between Fred and his puppeteers mirrors the situation that many people who utilize social benefits and support services face in their everyday lives. The show walks a masterful line between witty entertainment and moving social commentary. Audiences around the world have fallen in love with the irascible Fred and his team of puppeteers. The show provokes laughter, rage, and empathy. Hijinx guarantees that one will never look at disability the same way again.

This is the first time Hijinx Theatre appears in the United States. During their time in Boston, they will also meet with local arts organizations dedicated to arts education for people of all abilities. As part of a New England Tour, Hijinx will also be presented by Sandglass Theater / Puppets in the Green Mountains (VT) and Flock Theatre, partnering with Mitchell College (CT).

Presented by Puppet Showplace Theater Puppets at Night series for adults and teens at Boston Center for the Arts September 27-30, 2018.

FINAL FOLLIES three one-act plays by Pulitzer Prize finalist A.R. Gurney.

Directed by David Saint.

A uniquely curated selection of three one-act plays by master writer A.R. Gurney. "The plays specifically chosen for this special engagement include: The Love Course, an observation of the culminating meeting of an undergraduate romantic literature course, co-taught by two of academia's most eccentric professors; The Rape of Bunny Stuntz, an enigmatic story of an overburdened woman anxiously trying to keep her personal life from the throes of chaos while leading a rowdy community meeting; and the titular Final Follies, the last chapter in Gurney's oeuvre of short plays examining WASP life in America, about a forlorn Manhattanite searching for the key to adulthood in the most truly, and literally, adult place imaginable."

The cast features Obie Award winner Betsy Aidem, Colin Hanlon, Mark Junek, Piter Marek, Greg Mullavey, Rachel Nicks, and Deborah Rush.

Final Follies features scenic design by James Youmans, costume design by David Murin, lighting design by Cory Pattak, sound design by Scott Killian, and casting by Stephanie Klapper Casting.

The production officially opens on Tuesday, October 2, at the Cherry Lane Theatre in New York City for a limited engagement through Sunday, October 21, 2018.

THE ELEVENTH HOUR a new rock musical comedy with music, book, and lyrics by David Seamon.

Directed by Jessica Francis Fichter.

It's the end of the world in New Jersey! A burnout basement rocker and his ex-girlfriend, a rising star astrophysicist, may have the key to surviving the black hole bearing down on earth. If they can reconcile their feelings and manage a dangerous journey on the NJ Turnpike, they just may save their music, each other, and the mole people who live beneath them.

Cast: Henry Fisher (Nevin Denham), Olivia London (as the famed real life astrophysicist Neil DeGrasse Tyson), Miranda Luze (Amy Leonardo), Christopher Pasi (Astor Whitewater), Joshuah D. Simpson (Shawn Ryan), Brianne Wylie (Thelma).

The story for the musical was originally created by Seamon, Annie Rutherford Lutz, and Shimmy Schwartz through a commission by coLAB Arts. Performances through November 16, 2018 at Town Stages, New York City. Preshow bands begin 30 minutes before each performance.

AMERICAN HERO a dark comedy by Bess Wohl.

Directed by James Eckhouse.

Starring Anna LaMadrid, Laura Mann, Graham Outerbridge, Rodney To.

A franchise-owned sandwich shop becomes a microcosm of recession-era America in Wohl's sharply comedic commentary on the struggles and perseverance of the American working class. When a trio of disparate and desperate "sandwich artists" at the local mall - an awkward young misfit (Laura Mann), a single mom (Anna LaMadrid) and a downsized refugee from corporate banking (Graham Outerbridge) - find themselves left to their own devices by overwhelmed franchisee Bob (Rodney To), they are forced into an unlikely alliance in order to keep the store, and themselves, afloat.

The creative team includes set designer Justin Huen, lighting designer Josh Epstein, composer and sound designer Peter Bayne, costume designer Melissa Trn and prop master Michael O'Hara. Jay Marcus produces, with associate producer Lexi Sloan, for IAMA Theatre Company.

Performances through October 21, 2018 as a Pasadena Playhouse guest production at the Carrie Hamilton Theatre in Pasadena, CA.

LABOUR OF LOVE A comedy by James Graham.

Directed by Leora Morris.

Direct from London's West End comes this wildly witty comedy about the ups and downs of left-of-center politics over the past twenty-five years.

MP David Lyons parachuted into Parliament with Tony Blair's generation of center-left politicos focused on electability and effectiveness. His local office director, Jean Whittaker, firmly believes in the pro-union, far-left policies that have historically served his constituency deep in the heart of British coal country… a district that in 2018 just might turn conservative for the first time in a century. Unfolding over decades, across multiple election nights, through economic booms and busts, this wickedly funny clash of values and class reflects a shifting political landscape that will resonate for anyone asking, "whither the Democrats?".

The American premiere is staged September 26 - October 28, 2018 at the Mulitz-Gudelsky Theatre Lab at the Olney theatre in Olney, Maryland.

COMPANY by Stephen Sondheim.

Directed by Marianne Elliott.

It's Robert's 30th birthday. He seems to have everything: good looks, charm and a great sense of humor, and yet he is single. In Company, he watches the lives of his friends; five very different New York couples, and reflects on the joys and pitfalls of relationships. Presented in a series of vignettes through Robert's eyes, we see in their lives the less than ideal aspects of marriage - and yet there must be some reason why they stay together. A huge success when first performed in 1970, this show "will make you laugh all evening and stay up thinking about it all night afterwards."

Performers include the lead character of Bobby now cast as a woman which will be played by Rosalie Craig, while Patti LuPone will play Joanne, Mel Giedroyc has been cast as Sarah.

The show includes such numbers as Being Alive, The Ladies who Lunch, and Side by Side.

The show also has design by Bunny Christie, musical direction by Joel Fram and choreography by Liam Steel.

Company has performances at the Gielgud Theatre in London from September 28, 2018.

MOTHER OF THE MAID written by Emmy Award winner Jane Anderson.

Directed by Emmy Award nominee Matthew Penn and featuring Glenn Close as Isabelle Arc.

Mother of the Maid tells the story of Joan of Arc's mother (Glenn Close), a sensible, hard-working, God-fearing peasant woman whose faith is upended as she deals with the baffling journey of her odd and extraordinary daughter. "This riveting play is an epic tale told through an unexpected and remarkable new perspective. A deeply moving drama about the glories and challenges of raising an exceptional child."

The complete cast features Glenn Close (Isabelle Arc), Dermot Crowley (Jacques Arc), Olivia Gilliatt (Monique), Kate Jennings Grant (Lady of the Court), Andrew Hovelson (Pierre Arc), Daniel Pearce (Father Gilbert), and Grace Van Patten (Joan Arc).

Performances begin on Tuesday, September 25 and run through Sunday, December 2 at The Public Theatre in New York City.

OLD CLOWN WANTED an absurd comic written by Matei Visniec Translated from the French by Jeremy Lawrence.

Directed by Florinel Fatulescu.

Inspired by a 1970 Federico Fellini film, three aging clowns compete for a job in an absurdly comic look at man's fear of uselessness in society.

Theater and circus arts are intertwined in an absurdist, cynical, tender and very funny look at aging. Alan Abelew, José A. Garcia and Beth Hogan star as Niccolo, Filippo and Peppina, three elderly, washed up circus clowns who run into one another at an audition for a "small part for old clown." As they wait for a casting director who never arrives, they begin to reminisce - but their camaraderie only carries them so far before competition for the job takes over.

The creative team includes set designer Jeff Rack, lighting designer Bosco Flanagan, sound designer John Zalewski; costume designer Amanda Martin, prop master Josh La Cour and clowning consultant John Achorn. The assistant director is Rodica Fatulescu, and Ron Sossi produces for Odyssey Theatre Ensemble.

Performances continuing through November 4 at the Odyssey Theatre in West L.A.


WHO'S WHERE




ALAN CUMMING the Tony award winning actor brings his new show Legal Immigrant to the State Theatre New Jersey in New Brunswick, on Saturday, September 29, 2018. In addition to the show, all ticket buyers for Legal Immigrant are welcomed to come early for a pre-show Pride Night reception in the second floor lobby. The show Legal Immigrant - a collection of musings on his 10 years as a United States citizen, growing older, and what it feels like to be an immigrant in today's America - is what Alan describes as "a true old-fashioned cabaret, a smorgasbord of genres, styles, and tales; laughter, tears and, of course, provocation!" The show features songs such as Walter Mark's The Singer, Stephen Sondheim's Old Friends, Not A Day Goes By from Merrily We Roll Along, and Losing My Mind from Follies. In addition, Cumming will cover songs made famous by female musical artists such as Pink, Edith Piaf, Adele, and Marlene Dietrich. He will also include a styling of Schubert and Peggy Lee together in one song and Scottish artists Robert Burns and The Proclaimers will make an appearance.

PINK MARTINI a rollicking around-the-world musical adventure perform Thursday, September 27 at the LA Philharmonic 100th Anniversary Gala in Los Angeles, CA. On Sunday, September 30 they take part in the LA Philharmonic Centennial Parade.

U2 will be delighting the crowd Saturday, September 29 at the Royal Arena in Copenhagen DK.

AARON TVEIT has a two night stand Saturday, September 29 and Sunday, September 30 at the Smith Center in Las Vegas. There is also a Greet VIP Package which includes a chance to say hello, get a picture and participate in a Q&A backstage. Following Vegas, the talented performer then returns to Broadway.

SHIRLEY MacLAINE on stage in An Evneing With event at the Cerritos Center for the Performing Arts in Cerritos, CA on September 30, 2018.

JOSEPH TAWADROS the award-winning oud player presents a thrilling mix of world music, Middle Eastern music, jazz, classical ranging from traditional to contemporary sounds. September 26, 2018 at Dubai Opera in Dubai, UAE.

TOAD THE WET SPROCKET performs September 24 at the CMA Theater in Nashville, TN. On Tuesday the show is at the Carolina Theatre in Durham, NC. On Thursday the tour stops at The Colonial Theatre in Phoenixville, PA. Friday's gig is at The National in Richmond, VA. On Saturday the show takes place at the Virginia Beach Neptune Festival in Virginia Beach, VA. Next Sunday, the performance is at the Weinberg Center for the Arts in Frederick, MD. Toad The Wet Sprocket is also supporting the Rock The Vote organization and urges everyone to register and then get out and vote in the upcoming mid-term election.


FINAL OVATION


PETER DONAT with a 50 year career in television, movies and the stage was best known for his recurring role as Mulder's father on The X-Files died September 10, 2018 in his home at Point Reyes Station, California from complications from diabetes. He was 90.

Donat was an important fixture at San Francisco's American Conservatory Theatre ACT from 1967-1993 where he frequently appeared each night in a different production. He was recruited by founder ACT William Ball to join ACT's core acting company after Ball saw him perform at the Stratford Festival in Ontario.

Among his most notable parts at ACT were the title part in Cyrano de Bergerac, a production so successful that PBS filmed it for its Theater in America and Great Performances series.

He was also active in local California theater, most notably playing his first singing role as Professor Higgins in the 1988 Cabrillo Stage production of My Fair Lady. His breakthrough Broadway success was in The First Gentlemen in 1957; the following year he costarred with Laurence Olivier in the Broadway production of John Osborne's The Entertainer. After Donat left ACT, he remained active in theater, his favorite performance medium, acting with Stratford Festival, Soulpepper, Citadel Theatre and Atlantic Theatre Festival, all in Canada.

Donat was married to actress Michael Learned from 1956 until 1972, when they divorced. They have three children - Caleb, Christopher and Lucas. From 1983 until his death, he was married to his second wife, Marijke. He is also survived by his brother, Richard; and stepchildren Barbara Park Shapiro, Marina Park Sutton and Malcolm Park.


















Next Column: September 30, 2018
Copyright: September 23, 2018 All Rights Reserved. Reviews, Interviews, Commentary, Photographs or Graphics from any Broadway To Vegas (TM) columns may not be published, broadcast, rewritten, utilized as leads, or used in any manner without permission, compensation and/or credit.
Link to Main Page
---
Laura Deni



For the snail mail address, please E-mail your request.
CLICK HERE FOR COMMENT SECTION