! >
Broadway To Vegas
  SHOW REVIEWS     CELEBRITY INTERVIEWS     GOSSIP     NEWS 
| | |
| --- | --- |
| | |
Copyright: September 23, 2001
By: Laura Deni
CLICK HERE FOR COMMENT SECTION

NEVER MISSED A PERFORMANCE

The New York Fire Department, along with the New York Police Department, are some of the real heroes of the New York terrorist attack.

Engine 54 is located in the theatre district. Part of their fireman's patch includes the Theater Masks and the slogan - Never Missed A Performance.

Some of the members are handsome enough to be Broadway stars. Others have the singing and dancing skills to land them a part in a show. Instead, they prefer the spotlight of the fire engine headlight, and don't seek applause or standing ovations. After their performances since September 11, they deserve both.

Their history began on December 26, 1846 as a volunteer company called Engine #1. The company name was called Hudson. A name change took place to Engine #2 on Sept 1st 1865, when New York City took the bold step of actually paying their firemen.

Engine Company 54 has been around since May 26th 1864.

Engine 54, Ladder 4 and Battalion 9 have been roomies since March 15, 1974 at 782 8th Ave. Engine 54's previous quarters still stands today. It now operates as the Puerto Rican Theater. If you stand in front of the theater and look close you can still see the "Engine 54" inscription above the old apparatus doors.

Hundreds of firefighters are still missing. It's the worst loss since the first engine companies were formed in 1965. All 13,000 of the New York City's courageous firefighters are working around the clock, 12 hours on and 12 hours off, 24 hours at their neighborhood post, then 24 hours at the disaster scene

"We got hit very hard," Dave of Engine 54 told Broadway To Vegas. "We are missing 14 brothers from Engine 54 Ladder 4 and Battalion 9."

"The firefighters of this city are not going to give up until every effort is made to rescue every firefighter or every civilian who might be in the rubble," said Harold Schaitberger, president of the International Association of Firefighters.

A special contingent of firefighters and rescue workers from Las Vegas - a 62 person Urban Search and Rescue Team - is ready to go to New York to assist, as are contingents from 13 other states.

A list of the deceased and missing Firefighters and Police Officers - the real heroes of this terrorist attack are listed at the end of this column. Firemen and policemen are in New York City, occupations that traditionally include generations of family members. Several families lost more than one member, including father and son firefighters.

POTATOES ARE CHEAPER TOMATOES ARE CHEAPER...


EDDIE CANTOR and the Ziegfeld Girls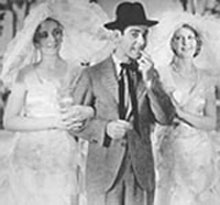 Entertainer Eddie Cantor was one of America's entertaining patriots. In times of both economic turmoil and World War he rallied America with a humorous book and a clever ditty entitled Now's the Time to Fall In Love.

That tune explained that the butcher, the baker, the candlestick maker all gave the price a downward shove. Potatoes were cheaper, tomatoes were cheaper - now's the time to fall in love.

While Nevada may be the marriage capital of the world, what is being touted now is not marriage, but tourism.

Las Vegas resorts responded to terrorism by drastically dropping room rates and saying Ya'All Come.

Las Vegas is as safe as anywhere else, so the resort industry would like people to recharge their emotional batteries in Sin City.

Tourism is the third largest employer in America. A half-million people are now in danger of losing their jobs. Travel agents report that more people canceled travel plans during the five days after the terrorist attack than canceled reservations in the last five years.

Broadway is New York's No. 1 tourist attraction. A record 12 million tickets were sold last year and the theater pumped $680 million into the local economy, supporting restaurants and hotels.

In New York upward of 70% of the theater audience in any given week is from out of town with 50% from beyond the tri-state area.

To encourage people to attend a show Mayor Rudolph Giuliani is part of a new wave of Broadway advertising where he informs the potential showgoer that $5 will be donated to the Twin Towers Fund for every ticket sold between now and Oct. 31.

While entertainment has a fluff aspect, there is a serious need for the mind to relax. Stress incapacitates and kills. As the body needs exercise and nourishment, the mind needs a break, too.

That doesn't mean you should spend money you don't have. Get outside, go for a walk. If you can't buy - at least window shop.

Valerie Harper, currently starring in Tales of the Allergist's Wife guested on Rosie O'Donnell's show and showed off a pair of earrings she has purchased - one of two pair. She also said she had gone out for lunch even though she had food at home.



ROSIE O'DONNELL donated a million dollars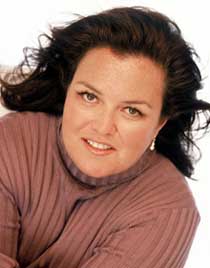 Rosie, who has donated $1 million of her own money to the Red Cross, indicated she had bought a motorcycle. That is a bit more deep pockets that earrings and lunch but - get out and do something.

You don't have to go to the best restaurant in town or order the most expensive item on the menu. But, for all of those times when the meaningless "Let's do lunch" have been said - perhaps now is the time to get around to it. Your body will thank you, your mind needs the respite, people need to stay in touch and the economy needs the purchases.

As for Eddie Cantor, the anniversary of his death on October 10, 1965 is approaching.

When World War II broke out, Cantor tirelessly supported and entertained our troops. He Traveled to Europe and actually helped get men, women and children on boats to safety. He got together with President Roosevelt and created The March of Dimes to help cure infantile paralysis.

He served as the first national president of the Screen Actor's Guild (SAG) from 1933 to 1935, as well as the first national president of the American Federation of Radio Artists (later AFTRA) and the Jewish Theatrical Guild. The New York Times reported that his "loans" to down-on-their-luck actors were uncountable.

The Eddie Cantor radio shows of 1942-43 included titles The Air Raid Warden Opera, Now's The Time To Fall In Love and This Is The Army Mr. Jones

It was Florenz Ziegfeld's production called Whoopee that made Eddie Cantor a millionaire.


But being the prolific and resilient man that he was, he came up with a book entitled Caught Short, which became an enormous hit and helped revive his fortune as well as the American spirit.

That book contained humorous insight into losing it all.

In addition to the Book of Job, perhaps we should use his book as a guide during these times when the stock market is in a free fall.

"I am a very sick man. I was run over by General Motors, got burned by Westinghouse, and Otis Elevator left me off in the basement. As you can guess, I was in the market. In it nothing - I was under it. I went to J.P. Morgan and complained. He said, "My boy, just to show you that I have faith in the American economy, I'll give you these 1,000 shares of U.S. Steel." I thanked him and said, "Couldn't you make it something more substantial, like maybe ten bucks in cash?"



EDDIE CANTOR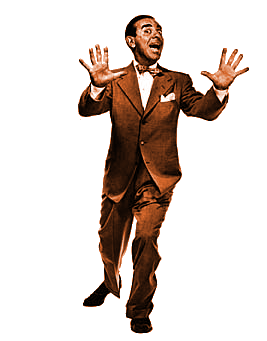 In 1931 he started in radio and became one of the biggest stars of that medium for the next two decades, having an audience that peaked at 60 million.

It was Cantor that developed and nurtured such proteges as George Burns and Gracie Allen, Dinah Shore, Eddie Fisher, and Sammy Davis, Jr.

He went on to star in television on a show for NBC called the Colgate Comedy Hour. The show alternated guest hosts and when Eddie Cantor hosted, it was the only time NBC ever beat Ed Sullivan.

Cantor was the first entertainer to be seen nationwide, via the coaxial cable, paving the way for Bob Hope, Jimmy Durante and Jack Benny.

One of his most famous shows was one which never aired.

At 9:00 P.M. on October 23, 1940, Eddie Cantor went before his radio audience and informed them that President Roosevelt was taking over the airwaves.

Undaunted, he went on with the show, throwing away the script and performing a completely improvised show.

This half-hour format turned into almost an hour and was only heard by the studio audience.

Eddie's son-in-law is Robert Clary of Hogan's Heroes fame. His youngest daughter, Janet Gari, has written shows and children's cassette books.


OTHER PEOPLE'S MONEY
In an attempt to keep five Broadway shows from closing all Broadway unions, from stagehands to actors to musicians, have agreed to a 25 percent pay reduction for four weeks. The shows affected are Les Miserables, on Broadway for 17 years, The Phantom of the Opera, playing on Broadway for 15 years, Chicago, Rent and The Full Monty, which have been playing to half-full or smaller houses.

The deal was proposed by the powerful stagehands' union, with other unions - including Actors Equity and Local 802, the musicians' union, quickly agreeing.

The producers had asked for a 30 percent cut of the minimum union salaries and agreed to 25 percent. The deal was hammered down Thursday and the cuts take effect beginning tomorrow.

While most associated with the theater would rather be employed with a smaller salary that be out of work, it could appear that those who earn the least are being asked to sacrifice the most.

Insiders counter that everyone is taking a cut and that some theater owners have recently waived rent.

"Without question, this is going to be an extremely tough time for everyone," said Alan Eisenberg, executive director of Actors' Equity. "We are acting now to help these shows and Broadway itself, survive."

Ticket prices to Broadway shows remain the same.



Broadway To Vegas is supported through advertising and donations. Priority consideration is given to interview suggestions, news, press releases, etc from paid supporters. However, no paid supporters control, alter, edit, or in any way manipulate the content of this site. Your donation is appreciated. We accept PAYPAL. Thank you for your interest.


AN ORCHESTRA OF FIRSTS

Renowned as the Orchestra of Firsts, the Philadelphia Orchestra was the first orchestra to record its own music, the first to appear on nationwide television, the first American orchestra to offer a 52-week contract for its players, even the first major orchestra to play the national anthem at a World Series.

The Philadelphia Orchestra has become a cultural icon, grouped in the same category as other mainstays such as the Metropolitan Opera and the Smithsonian Institution.

Last year the orchestra, which is under the musical direction of Wolfgang Sawallisch, celebrated its 100th anniversary with activities, performances and tours, as well as an internationally televised gala birthday concert last November.

On the heels of last year's festivities, the Philadelphia Orchestra is taking to the road for a three-week, 12-city tour that will visit nine states, spanning the Midwest and the West Coast, the South and the Pacific Northwest.



WOLFGANG SAWALLISCH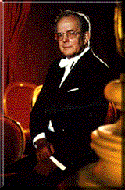 Famed musicians have led the group during its 100-year history, as guest conductors or as music directors - Richard Strauss, Sergei Rachmaninoff, Leopold Stokowski, Eugene Ormandy and Riccardo Muti, to name a few. Major orchestral works have had their first American performances with the orchestra, including Alban Berg's opera "Wozzeck" and Gustav Mahler's Eighth Symphony.

"This is a pretty historic time in our history," said the orchestra's concertmaster, violinist David Kim. "We're 100 years old; we just had the new millennium; we're moving into a brand new, state-of-the-art concert hall in December (Kimmel Center for the Performing Arts); and we have a new music director coming in a couple of years (Christoph Eschenbach). So the powers that be thought we should give back to the people who really love us."

As part of its American tour, the Philadelphia Orchestra performed yesterday in Lincoln, Nebraska at the Lied Center for Performing Arts. The performance, which opened the Lied Center's 2001-02 season, featured the orchestra under the baton of Sawallisch playing Edward Elgar's "Variations on an Original Theme (Enigma Variations)" and Ludwig van Beethoven's Symphony No. 3 in E-flat Major. orchestra right now under Maestro Sawallisch."

During Sawallisch's tenure, he has pushed the orchestra to stay a step ahead of the rest. In 1996, Sawallisch's first year on the job, the orchestra became the first to appear in an IMAX film, and in 1997 it was the first major American orchestra to give a live cybercast of a concert on the Internet.

Besides its technological steps, the orchestra is moving to draw younger audiences - a challenge that faces orchestras across the country. "Years ago, orchestras like this used to come into the concert hall, play, then go home," Kim said. "There wasn't as much going on in the community, trying to get into the nitty-gritty. Now orchestras are all making efforts of going out and playing in the community and playing for children. If you don't do that, you end up having a cultural ghetto."

The tour remains on schedule: September 23 Toledo, Ohio at the Peristyle Theatre, September 25 Dallas, Texas at the Meyerson Symphony Center, September 28 San Diego, California in the Civic Theater, September 29 Las Vegas, Nevada at the Ham Concert Hall, September 30 San Francisco, California at Davies Hall, October 1 Seattle, Washington in Benaroya Hall, October 4 Ames, Iowa at the Stephens Center, October 5 Iowa City, Iowa at Hancher Auditorium, October 6 Kalamazoo, Michigan in the Miller Auditorium, October 7 Chicago, Illinois at Orchestra Hall.


SWEET CHARITY


THE METROPOLITAN OPERA staged a WTC relief benefit Saturday and donate all revenues to the World Trade Center relief fund. An Evening of Guiseppe Verdi, was conducted by James Levine and featured Placido Domingo among others.

THE NEW YORK PHILHARMONIC In response to the attack on America, replaced its traditional opening-night gala on Thursday with a memorial concert - donating the net proceeds to World Trade Center disaster relief. Kurt Masur conducted Brahms' Ein deutsches Requiem (A German Requiem) with soprano soloist Heidi Grant Murphy, baritone Thomas Hampson, the New York Choral Artists and the American Boy choir. "This concert is dedicated to the memory of the victims," said Philharmonic executive director Zarin Mehta.

BROADWAY FLEA MARKET AND GRAND AUCTION WORKING PLAYGROUND will attempt to help children cope with the World Trade Center tragedy. Tomorrow Phillip Seymour Hoffman, Marisa Tomei, Rosie Perez, Benjamin Bratt, Billy Crudup, Mary Louise-Parker, Kyra Sedgwick and Lili Taylor will appear in six short plays, each written less than 24 hours before the curtain rises, at the Minetta Lane Theater. The 24 Hour Plays event benefits Working Playground, which will fund a children's mural honoring the victims of September 11.

A GREAT NIGHT IN HARLEM takes place tomorrow night at the Apollo Theater, New York City benefiting the Jazz Musicians' Emergency Fund. Hosted by Bill Cosby and Gil Noble, dozens of musicians are slated to perform, including Max Roach, Ron Carter, Slide Hampton and Cassandra Wilson.

BUY A PAPER, MISTER? was the cry from over 40 Las Vegas celebrities who appeared at Las Vegas shopping malls yesterday selling the combined editions of the Las Vegas Review Journal and Sun newspapers.

A portion of the sales will go to help the WTC rescue workers.

Those hawking papers included; comedian Rita Rudner, magician Lance Burton, singer Clint Holmes, Las Vegas Mayor Oscar Goodman, the Righteous Brothers, Phyllis McGuire, magician Steve Wyrick, Thunder From Down Under performers, members of La Cage, Cirque du Soleil, O and Mystere performers, comedian Marty Allen, Elvis impersonator Steve Connolly and others.


MUSICAL INSPIRATION

HEAL OUR LAND by Sen Orrin Hatch, R-Utah, which had its debut four years ago on the Home Shopping Network, is hitting the popularity charts.

Hatch's Heal Our Land with words by Hatch and music by Janice Kapp Perry, was released four years ago, then released again in the summer of 2000 in a CD of the same name. Oprah Winfrey featured it on her television show, along with a montage of footage depicting the devastation in New York and Washington along with pictures of flags and images of healing.

Last Monday Hatch started penning a new song, Americans United, dedicated to the Sept. 11 events.

He's been scrawling the lyrics on a yellow legal pad, according to his spokesman, Chris Rosche.

GOD BLESS THE U.S.A written by Lee Greenwood, after a Korean airliner, with some Americans aboard, had been shot down in Russia in 1968, used that as his finale during his benefit concert in Las Vegas last Friday night at the Fiesta Hotel. All of the proceeds went to benefit the WTC survivors. Greenwood, who is back on the music charts in a big way, then flew to New York for today's prayer service.



BY JEEVES by Andrew Lloyd Webber which was pulled from opening on Broadway as planned after two investors dropped out has been saved by an infusion of money from Webber, who said he owed it to Broadway to back his own production. Webber came up with an additional four British investors who anted up $800,000 meaning that the show will open on schedule Oct. 28.

THOU SHALT NOT the new musical by Susan Stroman, David Thompson and Harry Connick, Jr., based on an Emile Zola novel, was set to begin at Broadway's Plymouth Theatre on Sept. 20. That first performance will now be Sept. 27. The official opening will remain Oct. 25.

QED Solo bio of Richard Feynman by Peter Parnell. Cast: Alan Alda Produced by Lincoln Center Theater, playing in rep with Contact at the Vivian Beaumont Theater. Previews begin September 30 with the official opening slated for October 22. This is a limited run with the closing slated for December 17.

ONLY A KINGDOM a musical about the legendary love affair between King Edward VIII of Great Britain and the woman for whom he renounced the throne, American divorcee Wallis Simpson had a by invitation only staged reading in New York City last Friday at The Westside Theatre. The 45 minute presentation of the musical by Judith Shubow Steir, directed by Scott Schwartz, is a Fringe production of the National Alliance of Musical Theatre's Festival of New Musicals.

The National Alliance for Musical Theatre, the only national service organization for musical theatre, is presenting the 13th Festival of New Musicals, a showcase attended by 2,500 NAMT members and theatre industry professionals.

Schwartz directed Bay Boy Jonathan Larson's tick...tick..BOOM! and recently co-directed Jane Eyre with John Caird.

Malcolm Gets, a graduate of Yale Drama School, who plays Edward VIII, is best-known for his co-starring role in the sitcom Caroline in the City.

Kaitlin Hopkins who portrays Wallis Simpson, most recently was in Bat Boy for which she received a Drama Desk nomination.

The rest of the cast included Ryan Binder as George, Duke of York, Jo Ann Cunningham as Queen Mary, Rita Gardner appeared as Bessie, Wallis' Aunt, Jim Price was cast as Ernest Simpson, Martin Van Treuren had the role of King George V, and Sarah Gurfield was Elizabeth, Duchess of York.

Peter Mansfield served as Musical Director/Arranger/ Pianist

LOVE LETTERS starring Diedra Hall which was to have taken place last night at the MGM-Grand in Las Vegas was canceled.

KISS ME KATE closes today after 28 previews and 769 regular performances

A THOUSAND CLOWNS starring Tom Selleck will close after today's matinee, having performed 6 previews and 84 regular performances. The show was to have closed on Oct. 14. Sellect has made no secret that after the attack his heart was in California with his wife and daughter and he wanted to be with them.

THE ROCKY HORROR SHOW will close today.

STONES IN HIS POCKETS will shutter today. The excellent production was losing $60,000 a week.

IF YOU EVER LEAVE ME, I'M GOING WITH YOU starring Renee Taylor and Joe Bologna rings down the curtain today.

BLAST shutters today, which was a previously scheduled closing.


WHO'S WHERE


SUSAN LUCCI takes her cabaret act to Feinstein's at the Regency, NYC October 2-13. The Emmy award winning actress made her Broadway debut during the 1999 holiday season, when the five foot-three inch dynamo was Annie Oakley in Annie Get Your Gun.



SUSAN LUCCI

Last January Lucci, who was born in Westchester, New York, celebrated her 30th anniversary starring as the dazzling femme fatale sexy, sassy, beautiful "woman you love to hate" Erica Kane on the ABC Television Network's Emmy Award-winning All My Children.

During those more than two decades, she has seen Erica grow from troubled teen to international beauty, progressing over the years from high-fashion model to philanthropist to magazine publisher. The chestnut haired beauty has had nine marriages to six different men. She's been kidnapped, survived a plane crash, stared down a grizzly bear, posed as a nun, driven a race car and attempted a daring helicopter rescue of one of her lovers from prison.

TORI AMOS begins her cross country tour Friday at the Travis Center, West Palm Beach, Florida.

TOMMY TUNE the Broadway legend, is maintaining his tour dates. He performed last night at the George S. and Dolores Dore' Eccles Center, Park City. Utah.

BARBARA COOK entertains Sept. 25 at the Papermill Playhouse in Millburn, NJ.

LINDA EDER Sept. 27 at the Arts Center at Iowa Western Community College in Council Bluffs, Iowa. Eder has no intention of canceling any of her tour dates."It's been proven over time that it's important to keep the theaters open," Eder tells reporters. "In London after World War II, the first thing they rebuilt was the theaters. You need escapism when things get ugly. If you can make people feel better, you should - that's the business I'm in."

NATHAN LANE has returned to his role in The Producers. Lane had taken a few days of his vacation time. The star lives so close to the World Trade Center that his apartment was forced to be evacuated and he has been living in a hotel since Sept. 11. Granted, it's a posh hotel, but never-the-less, a hotel.

COME TOGETHER - A NIGHT FOR JOHN LENNON at Radio City Music Hall scheduled for September 20 has been moved to October 2.

STEVE HARVEY at The Theater at Madison Square Garden scheduled for last Saturday has been moved to October 13.

JERRY LEWIS at The Theater at Madison Square Garden scheduled for October 19 has been moved to March 9, 2002.

PATTI LaBELLE canceled her show at the Paris Hotel, Las Vegas.

ROD STEWART has canceled his November 21 concert scheduled at the E Center, Salt Lake City. Stewart cited expected travel delays at the United States-Canadian border. There will be no make-up date. Ticket refunds will be available at all points of purchase. Stewart's show just prior to the Salt Lake date is in Kelowna, B.C., more than 940 miles away. Stewart's announcement indicated that with expected delays at the border because of tighter restrictions and inspections, the concert crew would not be able to make it to Salt Lake City in time to set up and conduct a sound check.

SIEGFRIED & ROY return to the Mirage Hotel, Las Vegas on September 26 and will dedicate that show to the victims and survivors of the terrorist attacks. The entertainers will donate their income from that show to the Disaster Relief Fund. The illusionists cancelled two shows the night of the attacks and have been on a scheduled hiatus since. Paul Anka was to have been on the bill during that period. He opened for one night and then cancelled the remaining performances. The showroom has been dark. Siegfried & Roy were scheduled to be Grand Marshals of the 44th annual German American Steuben Parade in New York City yesterday that was replaced by a memorial prayer service at St. Patrick's Cathedral.

JOHNNY RODGERS a newcomer to the Manhattan cabaret scene, makes his solo debut at Arci's Place, NYC for a four-week engagement. Performances are Monday nights starting Oct. 8. On September 8th of this year, Johnny shared the stage with Sir Paul McCartney and Chrissie Hynde at the PETA Humanitarian Awards at the Waldorf-Astoria Hotel, performing an original piece of material composed especially for the event. In December, he performed one of his original songs in concert with Michael Feinstein at Carnegie Hall. He was also featured on Garrison Keillor's A Prairie Home Companion on National Public Radio, in a performance with Broadway actress Linda Lavin.

WAYNE NEWTON

WAYNE NEWTON Photo By: Laura Deni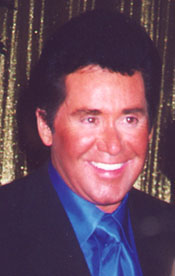 continues to perform a dynamic show at the Stardust Hotel, Las Vegas.

At last Tuesday evening's performance it first looked as though the showroom wouldn't be half full. Shortly before the show began the room suddenly filled up to about 75 percent capacity.

Wayne spoke briefly to the crowd explaining that his job was to entertainer - attempt to help take their mind off of their problems and concerns for a brief period of time.

He then delivered his usual high energy performance, which was extremely well received by the audience.

"There were a lot of sad, shocked, depressed faces going into the showroom, but when the show ended there were smiles," said a showgoer from Colorado. "He made us relax and momentarily forget and that helped. He really put on a great show."

Last Monday Kevin Spacey attended Wayne's show and then the two stars visited backstage.


PIFFLE AND PROFUNDITIES
IT'S PROFOUND...

The 403 names of missing and killed members of New York City's finest - the heroic members of the New York City Fire Department, the New York City Police Department and the Port Authority Police who are missing or dead after the terrorist attack on the World Trade Center - information current as of our deadline - can be read by clicking on this link












Next Column: September 30, 2001
Copyright: September 23, 2001 All Rights Reserved. Reviews, Interviews, Commentary, Photographs or Graphics from any Broadway To Vegas (TM) columns may not be published, broadcast, rewritten, utilized as leads, or used in any manner without permission, compensation and/or credit.
Link to Main Page
---
Laura Deni



U.S. Postal Address: Post Office Box 60538, Las Vegas, NV 89160
CLICK HERE FOR COMMENT SECTION