! >
Broadway To Vegas
  SHOW REVIEWS     CELEBRITY INTERVIEWS     GOSSIP     NEWS 
| | |
| --- | --- |
| | |
Copyright: September 21, 1998
By: Laura Deni
CLICK HERE FOR COMMENT SECTION

JENNIFER FLOWERS SINGS



Jennifer Flowers

Jennifer Flowers, who had an affair with Bill Clinton before Monica Lewinsky became a household name, sort of got a singing gig in Las Vegas. For weeks newspapers have been printing "leaks" from Jennifer's camp that she was going to have "a Las Vegas nightclub act." Efforts to determine which hotel signed her to a contract proved to no avail.

It seems Jennifer did get a gig, performing before an info-commercial trade show, which was having their annual convention at the MGM-Grand hotel in Las Vegas.

There is absolutely nothing wrong with performing at a convention or trade show. What's perplexing are agents and pr people who try to bill performing at one of the thousands of trade shows held in Las Vegas as "starring in Las Vegas." Just because the trade show is held in a major hotel, doesn't mean the person has "starred" at that hotel. It's almost as confusing as a Clinton deposition.



Bill Clinton

Flowers was hired - not by the hotel, but by the Electronic Retailing Association - to sing rhythm and blues at the awards ceremony Tuesday night.

Clinton's former paramour sang Who's Got the Last Laugh Now? and Why Haven't I Heard From You? apparently referring to Clinton. The audience giggled and applauded.

Flowers said she moved to Las Vegas about a month ago to pursue her singing career. She said her dream is to be a "Vegas headliner." She told the audience, "I want to see my name up in those lights, up on those billboards."

In 1992 Flowers claimed to have had an affair with Clinton when he was governor of Arkansas. Originally, Clinton vehemently denied that relationship. He back paddled during his deposition in the Paula Jones case and admitted the affair. Flowers told the press she felt vindicated.

As for her singing career, Flowers explained that her singing, "has always been a God-given talent for me. It's like going to a party every single night -- it's something I really enjoy."

The convention offered the infomercial attendees tips on how to move those slicers-and-dicers, hair removers, exercise machines and anything else that can be hawked over the electronic medium.

It's a billion dollar business.

Convention officials advised consumers not to buy unless the company offers refunds and a guarantee.

Also, to think twice before you buy --- do you really need the item?

Celebrities attaching their name to a product can bring in the big bucks. Visualize a cigar endorsed by Monica Lewinsky.

Erik Estrada in his CHIPS days

Hear those cash registers ring.

Stars such as Erik Estrada were on hand touting the products they endorse.

Erik Estrada has been able to re-invent himself several times.

The former star of NBC's CHIPS became a to-be-taken-seriously major star of a Spanish soap opera.

That epic was filmed in Mexico City, where Erik enjoyed just too many tacos.

As fate would have it, just when he decided he needed to drop the tonnage, Jorge Hane, president of National Premiere Supplements (NPS) approached Erik about endorsing the company's Fat-Fast products for the Latin audience.

Estrada tried and liked the product, lost 20 pounds, and became its spokesperson.

WASSERSTEIN'S TIMELY PLAY OPENS



Wendy Wasserstein

Tonight, September 21, is opening night, at the Organic Theatre in Chicago, for Wendy Wasserstein's play An American Daughter.

The plot line concerns the inspection endured by the nominee for U.S. Surgeon General.

It's a politically partisan play, originally written in 1997 and now strategically revised, takes a sardonic look at politics, feminism, and the public's right to know.

Should a past indiscretion doom a career?

Ina Marlowe directs and Judy Blue stars. The play runs through Oct. 25th.

UNIQUE NEVADA LAW PROTECTS PERFORMERS



Sharon Haynes

Estates who attempt to collect licensing fees from entertainers performing in Nevada are learning that Nevada has a unique law which protects entertainers from paying such fees.

Sharon Haynes, who stars as Patsy Cline in Memories: A Tribute to Patsy Cline at the Gold Coast Hotel in Las Vegas - out of necessity- has become somewhat of an expert on that segment of estate law.

"The attorney, who represents the estate of Patsy Cline, thought we should be paying licensing to the estate," she told me. "He approached us by letter," related the performer.

"There is a play Always Patsy Cline which is a true play, with total dialogue and directing. It's a two hour play. They pay licensing fees to the estate," explained Sharon. "Well, that attorney thought we were a play, too," added Sharon who was born and raised in Tri-City, Tennessee.



In 1995, a show called PATSY! premiered in Branson, Missouri where it played for 27 weeks at the Grand Palace.

"In doing research to see what the guidelines are for that type of thing we learned the difference between licensing for a play, an impersonation and a tribute.

"I do a tribute," she emphasized indicating that she speaks in the third person, not first person during the performance. Instead of saying - I recorded this song in l963. It's - When this song was recorded in 1963.

It's a subtle, but seriously legal difference.

"Even a play has now won in court," she continued about a lawsuit that won a ruling upholding non-payment of a licensing fee.

"There was a traveling play called A Closer Walk With Patsy Cline. It was a play that was very similar to Always Patsy Cline. They are both true plays with scripted characters.

"The estate approached that play to pay drama licensing fees, the same licensing fee that Always Patsy Cline paid. The producer refused. The result was a lawsuit.

"They took it to Birmingham (Alabama) court first and then to the court of appeals in Atlanta, (Georgia). That court ruled they were within their First Amendment rights, that they had a right to to even do a full blown play, and not have to pay a special licensing fee for the use of the character or the name.



Legends in Concert

In Nevada it's much clearer than in other states," she continued. "In some other states, if you just use a person's name the estate can come in and say, we want part of the action.

"They have a law in Nevada that was made so specific because of the Legends in Concert show," she said referring to the brilliant impersonation show created and produced by John Stuart.

Legends has true impersonators, actually singing or performing with live musicians. Stuart prides himself on hiring top notch, talented performers who deliver an absorbing performance.

"They do total impersonations," elaborated Sharon. "They do a delivery saying - I recorded this in 1960. That's the difference," she repeated, referring to the first person versus third person delivery.

"The stars in Legends are coming out saying - This was my biggest hit record. They are, in essence, pretending to be these people during that time on stage. They take on the total personification of the character.

"They were challenged by a lot of estates, who wanted Stuart to pay licensing fees. So, John Stuart spent much, much money - I think he said over $30,000 doing lobbying, because that is the main stay of every show he's got," she said referring to the impersonation production shows. "He got Nevada to pass a law."

That law can be found in Nevada Revised Statutes, under Miscellaneous Trade Regulations 597.790. The subsection which applies to live entertainment is found in section (b).

597.790.

Existence And Term of Right; Written Consent Required For Commercial Use; Exceptions.



1. There is a right of publicity in the name, voice, signature, photograph or likeness of every person. The right endures for a term consisting of the life of the person and 50 years after his death, regardless of whether the person commercially exploits the right during his lifetime.

2. Any commercial use by another of the name, voice, signature, photograph or likeness of a person requires the written consent of that person or like success in interest UNLESS (capitalization is ours):



(b) The use is an attempt to portray, imitate, simulate or impersonate a person in a live performance.



"Nevada law is the most unique because the state deals so much with entertainment,"elaborated the entertainer.

"Other states, which are not so entertainment oriented, have not had the need to have laws that are so specific," she reasoned.


Patsy Cline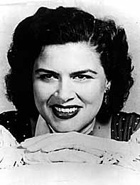 "We haven't heard from the attorney for Patsy Cline's estate in months," she added. "We did checks and comparisons to see what the law allowed," reiterated Sharon, who has been doing her Patsy Cline tribute for nine years.

Sharon recalled a performance that will always stand out - the time Patsy's daughter, Julie, attended a show.

"She told me after the show, You sang my mother's stuff more beautifully than anyone `I've ever heard.' She was only two-and-a-half when her momma died."

"She said she had seen the movie Sweet Dreams which starred Jessica Lang. She said, I knew Jessica Lang from other movie roles. I was very familiar with her as an actress. She did a wonderful job, but I couldn't imagine her being my mom. But, I didn't know you, Sharon, until tonight and you looked and sounded so much like her.'"

"So, for the first time I had the sensation of knowing what it must have felt like to be in one of her shows,'" recalled Sharon, in her gentle, southern drawl.

Sharon, who is divorced and raised two grown sons alone, softly added, "For Julie to say that to me was the most honorable moment of my whole tribute."

Sharon Haynes in Memories: A Tribute to Patsy Cline performs Saturday, September 26, at the Alabama Theatre in Myrtle Beach, South Carolina.

Then she returns to Las Vegas September 30 - November 15 at the Gold Coast Hotel, where her tribute show is headquartered.


BROADWAY SALUTES THE LADIES
Julie Andrews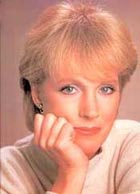 My Favorite Broadway - The Leading Ladies a glitzy, star-studded salute to the brilliant leading ladies that have made Broadway glitter and shine, takes place Sept. 28 at Carnegie Hall.

The line-up of stars is show stopping.

Julie Andrews, Barbara Cook, Jennifer Holliday, Dorothy Louden, Marin Mazzie, Audra McDonald, Liza Minnelli, Rosie O'Donnell, Faith Prince, and Chita Rivera will participate.



Rosie O'Donnell

The Leading Ladies, is the first of an anticipated series of star-studded salutes to the Great White Way.

Andrews will serve as one of the hosts. Her appearance will mark her first return to the stage since she under went a vocal cord operation last summer. However, she will not be singing.

Others in the line-up will perform hit numbers from Broadway musicals.

The Sept. 28 concert will be taped for public television's Great Performances. A CD and a video will also be produced.

Ticket prices ranged from $50 to $250 with a portion of the proceeds benefiting the AIDS-related charities AmFAR and Broadway Cares/Equity Fights AIDS.

The show will be directed by Scott Ellis. Co-producers are Jeff Rowland and Tony Adams in conjunction with Metropolitan Entertainment Group and Continental Airlines.


TONY AWARDS WINS EMMY


The 1997 Tony Awards which aired on CBS with Rosie O'Donnell as host, walked off with the Emmy for Best Variety, Music or Comedy special during the 50th anniversary presentation of the Emmy Awards last Sunday night.

Picking up her first Emmy, Camryn Manheim, winning a best supporting actress Emmy for ABC's The Practice worked with Angels in America playwright Tony Kushner and later with his protege' Michael Mayer, who cast her in seven productions.

To get a lead, though, Manheim had to write her own show. Her one woman show Wake Up, I'm Fat, filled with fat survival rules such as "always remember horizontal on the beach" - was a 1993 Off-Broadway success.


SCARLET PIMPERNEL CHANGES


Rachael York and Rex Smith join the cast of The Scarlet Pimpernel beginning Oct. 10, taking over the roles created by Christine Andreas and Terrence Mann.

York co-starred last year in Victor/Victoria and Smith had a long running role on the TV soap, As The World Turns. He previously starred on Broadway in The Pirates of Penzance.


GOSSIP AND GODDESSES
Agapi Stassinopoulos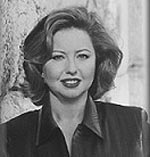 The sister of political commentator Arianna Huffington, has penned a one-woman show Conversations With The Goddesses.


The production opens October 3 at Urban Stages, 46 Walker Street, NYC.


Agapi Stassinopoulos also stars in the show, which examines the humanity of the Greek goddesses, and how their spirits can guide and enlighten us today.


A native of Athens, Agapi portrays heroines from both ancient and modern literature in bringing the goddesses to life.


JAZZ GREAT PERFORMS
David Benoit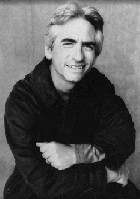 Contemporary jazz pianist and conductor David Benoit and his Orchestra make a rare Las Vegas appearance Tuesday, October 6th for two performances at the Riviera Hotel.

His shows will contain numbers from his album The Best of David Benoit 1987-1995 and a medley of theme songs from films and television programs.

Foremost among his recordings are Freedom at Midnight, and Every Step of the Way, which was nominated for a Grammy in the Best Jazz-Fusion category.

In addition to producing records, Benoit's arranging skills have been in demand on numerous high-profile projects including the Grammy-nominated GRP All-Star Band, Disney's new Cinderella soundtrack, and the RCA Victor all-star recording The Songs of West Side Story. Benoit also played piano on Kenny Loggins' best selling children's project Welcome to Pooh Corner.


SWEET CHARITY


JUBILEE a concert performance of the musical comedy - the only collaboration between Moss Hart and Cole Porter, will be given October 10 at Carnegie Hall to benefit the Gay Men's Health Crisis, an AIDS advocacy group. The cast will include Bea Arthur, Tyne Daly and Michael Jeter.

FOURTH ANNUAL ANDRE AGASSI GRAND SLAM FOR CHILDREN CONCERT at the MGM-Grand in Las Vegas boasts a superstar lineup that has signed on to appear September 26th.

Mick Fleetwood, Amy Grant, Dennis Miller, Stevie Nicks, Lionel Richie, and Robin Williams will take center stage. David Foster, the 14-time Grammy Award winning producer, arranger and composer will again serve as musical director, conducing the one-hundred piece orchestra.

Along with the star-studded concert, the extraordinary event features a black-tie dinner with silent and live auctions featuring nearly 50 items up for bid.

Some of the silent auction items include memorabilia and concert tickets donated by Celine Dion, Elton John, Dennis Rodman, and Tiger Woods as well as non-speaking appearances on the Drew Carey Show, and NBC's Friends.

The live auction will boast exciting items such as a dinner in San Francisco hosted by Robin Williams, a private recording session with country superstar Tim McGraw, a day of golf with the legendary Arnold Palmer, and Bill Cosby's custom designed Infiniti Q45.




HARRY BELAFONTE HONORED
Harry Belafonte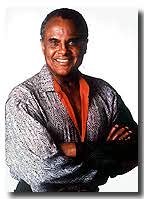 Legendary entertainer Harry Belafonte was recently inducted into The Cancer Research and Treatment Fund's Cancer Survivors Hall of Fame.


The ceremony took place at the Pierre Hotel in New York.


He was honored for his successful battle with prostate cancer.


The Cancer Research and Treatment Fund, Inc. is a non-profit group of physicians, nurses and other medical professionals dedicated to research for the treatment of cancer and other blood diseases.


CREDIT CARD EARNS CASINO REWARDS


Seventeen Las Vegas casinos have jumped aboard a new credit card rebate promotion, in an attempt to woo repeat customers to Las Vegas.

In a joint venture Wilmington, Del. based First USA bank and Consumer Rewards International, of Las Vegas, introduced the Las Vegas Visa credit card.

Cardholders will receive certificates for 1 percent of their purchases. Those certificates can be cashed at the casino where they applied for the credit card.

The certificates can also be used to pay Las Vegas Visa bills run up from a Las Vegas vacation.

Jeffrey Bleaman, president of Consumer Rewards stated, "For tourists, it's a great way to come back to Las Vegas and offset your expenses."

Beaman also indicated that he's attempting to convince merchants to increase rebates to 3 to 5 percent. Budget Rent a Car, for example, offers a 3 percent rebate.



Broadway To Vegas is supported through advertising and donations. Priority consideration is given to interview suggestions, news, press releases, etc from paid supporters. However, no paid supporters control, alter, edit, or in any way manipulate the content of this site. Your donation is appreciated. We accept PAYPAL. Thank you for your interest.



HAVE A NICE LIFE the three character show written by radio personality Rob Bartlett begins performances October 1 at the Eugene O'Neill Theater.

KATHIE LEE GIFFORD who last performed at Rainbow & Stars in 1991, set the house record at that time for ticket sales. That record still stands.The terminally chirpy talk show co-host may try to break her own record. She'll return to the glamorous nightclub for seven performances Oct 6-10.

CYBILL SHEPHERD opens tomorrow, September 22, at Rainbow & Stars.

PER OLOV ENQUIST one of Sweden's most famous writers, is the author of The Night of the Tribades which has been translated into twenty languages. The play has had more than a hundred productions, and is revived in a new production directed by Marco Capalbo, at The Salon, on East 91st in NYC. Performances begin on Wednesday, September 23. Enquist's latest play, Bildmakarna, was recently produced at the Royal Dramatic Theatre in Stockholm under the direction of Ingmar Bergman, and will be brought to BAM in early 1999.

FROG & PEACH THEATRE CO will present Shakespeare's The Taming of The Shrew, as it begins its fourth season of presenting free Shakespeare at The Theatre at the West-Park Church, 165 West 86th Street, NYC. Josephine Gallarello will direct the production. Lynnea Benson is featured as Katherina and Jason Kuschner as Petruchio. Frog & Peach Theatre Company, co-founded by Ted Zurkowski and Lynnea Benson - both Actors Studio alumni, is dedicated to staging Shakespeare's plays for free.

SCOTT COULTER the 1998 MAC Award winning vocalist and 1997 Bistro Award Winner, opens tonight, September 21, at New York's Don't Tell Mama with a new show, that will focus on aspects of city life and living. Scott's new show teams him with his Bistro-winning cohort Richard Oberacker on piano. Coulter and Oberacker won the Back Stage Bistro Award for their revue Get Your Tickets Now!


THIS AND THAT


KEELY SMITH on Tuesday, September 22, receives her Star on the Hollywood Walk of Fame. The next night Keely performs a tribute to her late husband, Louis Prima, at The House of Blues in Hollywood.

ROGER DALTREY who will star as Scrooge in the Madison Square Garden production of A Christmas Carol is trying to interest investors in a new Broadway musical he'd like to mount next year. He calls the musical a love story, based on a classic tale.

SANDY GALLIN new entertainment director for Mirage Resorts, reportedly considering turning Las Vegas hotel Treasure Island's 9,000 square-foot game arcade into a cabaret theater which would seat 500. The cabaret would offer a mix of Broadway-type entertainment.

Next column: September 28, 1998
Copyright: September 21, 1998. All Rights reserved. All Rights Reserved. Reviews, Interviews, Commentary, Photographs or Graphics from any Broadway To Vegas (TM) columns, any and all graphics, may not be published, broadcast, rewritten, utilized as leads, or used in any manner without permission, compensation and/or credit.
Link to Main Page
---
Laura Deni


CLICK HERE FOR COMMENT SECTION