! >
Broadway To Vegas
  
  REVIEWS INTERVIEWS COMMENTARY NEWS

| | |
| --- | --- |
| | |
DESPERATE MEASURES ORIGINAL CAST ALBUM REVIEW - - ON A CLEAR DAY YOU CAN SEE FOREVER AT IRISH REP REVIEW - - WHAT COLOR DO YOU LIKE YOUR FRENCH FRIES? - - FIRST-EVER FREELANCERS HUB - - MEGHAN AND HARRY'S WEDDING ATTIRE TO GO ON DISPLAY - - BLACK! OPENS IN LOS ANGELES - - 100 DAYS TO PEACE GALA - - PINK: THE HISTORY OF A PUNK, PRETTY, POWERFUL COLOR - - DONATE . . . Scroll Down






Copyright: September 2, 2018
By: Laura Deni
CLICK HERE FOR COMMENT SECTION


TENNIS AS THE SPORT TO TURN TEENS INTO RESPONSIBLE ADULTS - DUKE OF EDINBURGH INTERNATIONAL AWARD TAKES CENTER COURT IN AMERICA


Opera singer Katherine Jenkins, Ugly Betty actress Ashley Jensen, classical singer Natalie Coyle, Olympian Kelly Holmes, pop singer with Atomic Kitten, dancer and television host Liz McClarnon all have them.

So does entrepreneur and winner of Britain's The Apprentice Tim Campbell, TV host and adventurers Steve Backshall and Ben Fogle, writer and communications strategist Alastair Campbell, and BBC journalist and royal correspondent Nicholas Witchell.

Also earning theirs - TV host Alice Beer Rex, double Paralympic medalist Hannah Cockroft, Edwina Currie, Former MP, novelist and broadcaster and David Hempleman-Adams, explorer who was the first man to reach the geographic and magnetic North and South Poles and has climbed the highest peaks on all seven continents.

Radio host Nick Grimshaw, former footballer and manager Kevin Keegan, news commentator Jon Snow, Jim Rosenthal, TV sports commentator and Zoe Ball, BBC radio and TV commentator are proud recipients.

Kate, the Duchess of Cambridge has one but her husband Prince William doesn't, which he has admitted is a bone of contention with his grandfather, Prince Philip.

They are just a few of the high profilers who earned either a Bronze, Silver, or Gold Duke of Edinburgh Award.

Then there is the Duke of Edinburgh's son, Prince Edward, who has taken over from his father as head of the organization.

He is about to arrive in America for what amounts to a grueling 12 days of one nighters.

Queen Elizabeth and Prince Philip's youngest child is attempting to play tennis on nearly 50 Real Tennis locations before 2018 ends. It's a lofty goal - but for a good cause.

The United States Court Tennis Association has partnered with Prince Philip's The Duke of Edinburgh's International Award USA to stage Tennis Challenge 2018.

The Duke of Edinburgh's Award is a youth awards program founded in the United Kingdom in 1956 by Prince Philip, that has since expanded to 144 nations. Finally, the life altering positive program for teens is making strong inroads in America.

Edward is playing at every Real Tennis court in the world aiming to raise significant funds to enable more young people to begin their DofE participation. HRH will visit DofE centers, host fundraising events, meet DofE participants and volunteers, and test his Real Tennis skills by playing over 80 sets of tennis with young people and other community members.

That's a lot of tennis.

With Edward in attendance, events will be held in nine US cities to support young people through raised awareness and funds for the Award. Through this award achieving organization helping America's young people find their purpose, passion, and place in this world.

Award participants earning their Gold Awards between 2016-2018 will be honored in two separate by-invitation-only ceremonies in Chicago at the Arts Club of Chicago and New York City at the Explorer's Club.

The Inaugural Gala "1956 to Now a Journey of Achievement" at The Casino club in Chicago takes place September 15. Co-chairs Desiree Rogers and Brian White will host this black tie event which promises to be a highlight of the 2018 gala season, and features Alex Donner and his Orchestra. Gala tickets sold out eons ago.

Just because he was the boss' kid, so to speak, doesn't mean his father cut him any slack in his own climb up the ladder to achieving the coveted and difficult Gold Award.

"How well I recall the day I received my Gold Duke of Edinburgh's Award. Five years of coping with numerous sporting injuries as I struggled to complete the last section, finally resorting to the most gentlemanly game I could find – Real Tennis. Then, on the great day itself in June 1986, I arrived at St. James's Palace along with another 749 relieved and excited recipients. At long last, standing in the Throne Room, my father finally gave me the certificate that proved I had done it, I had got the Gold Award." HRH The Earl of Wessex KG GCVO,



Sophie, the Countess of Wessex, front center, peddled 445 miles over 7 days. Photo: DofE.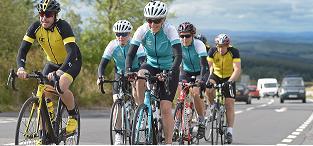 Tennis is merely one of many sports involved in the DofE programs.

Adults who missed out on The Duke of Edinburgh's Award in their youth had a unique opportunity to gain a "D of E" of their own to celebrate the program's 60th anniversary. Philip launched the Diamond Challenge, encouraging adults of all ages to embark on the experience of a lifetime, while raising money for, and awareness of, The Duke of Edinburgh's Award.

Edward's wife Sophie, the Countess of Wessex, hoped on board and cycled from the Palace of Holyroodhouse to Buckingham Palace as her 'DofE Diamond Challenge'

Sophie peddled that two wheeler the 445 miles from Edinburgh to London over seven days from September 19-25, 2016, accompanied by a small team of servicemen and women from four of HRH's military affiliations; RAF Wittering; 5th Battalion The Rifles; Queen Alexandra's Royal Army Nursing Corps; and Corps of Army Music.

In May of this year Prince William greeting some of the guests receiving their Gold Awards at Buckingham Palace and confessed that his lack of Duke of Edinburgh's Gold Award was a sore subject between him and his grandfather. William's wife, Kate, received her Gold Award in the mid-to-late '90s at St. James Palace.

The DofE is the world's leading youth achievement award, giving millions of 14 to 24-year-olds the opportunity to be the very best they can be. By indicating 14 to 24 - year olds means just that - male or female - of any race, religion or political party. There is no discrimination. You can be on your way to being well education - or not. You can be rich or poor or any living standard in between. It also keeps in the program the critical ages of 18-24 when peer pressure and bad choices can permanently derail the lives of those who are no longer minors.

There are three level awards - Bronze, Silver and Gold. The main differences between them are the minimum length of time they take to complete - how challenging they are and the minimum age you can start. The challenges are tough. Only those who work hard and persevere succeed.

All levels require certain amounts of time spent in Volunteering; Physical and Skills section; Experience section with the Gold section also requiring a Residential Section in which the participant must undertake a shared activity in a residential setting away from home for 5 days and 4 nights.

To complete all three levels takes years. The results are life altering. In addition to looking good on a business resume or school application; close friendships are established and business associations formed.

In fact, employers are increasingly using the Duke of Edinburgh's Award as a way of deciding which job applicants to interview. Many, like Andy Clarke who served as food giant Asda's CEO from 2005 to 2017 before joining the food tech start-up Spoon Guru as its chairman, are Gold Award holders themselves and know the value of the program.

As mentioned above Prince Edward will be in America for 12 days. First up is visiting the Racquet Club of Philadelphia for a luncheon on September 12. The following day he's in Lakewood, New Jersey visiting Georgian Court University. Then it's back to Philadelphia where he'll attend a Dinner at The Discovery Centre.

September 14 finds him in Chicago visiting The Racquet Club of Chicago. In the afternoon he'll attend a lunch at The Metropolitan, Chicago.

On September 16 he'll be at the gala Chicago fundraiser. On September 17 he's in Aiken, South Carolina playing at the Aitken Tennis Court. That evening he'll switch sports - attending a dinner at Belmond Charleston Place Hotel, in Charleston, South Carolina as a benefit for International Golf for Youth. Also on September 17, he'll visit the Daniel Island Club in Charleston.

On September 18 Prince Edward will visit The Tennis & Racquet Club, in Boston. Then the traveling prince is in Newport, Rhode Island on September 19 visiting their National Tennis Club. The following day, September 20, 2018 he'll visit The Tuxedo Club, in Tuxedo Park, NY, as part of the Tennis Tour. Then he heads back to New Jersey on September 20 to visit Jaguar Land Rover North America, LLC, in Mahwah, NJ That same day is crosses over to New York City to visit The Racquet and Tennis Club on Park Avenue.

On September 22 he'll attend a Reception for young people who have achieved the Gold Standard in the Award at The Explorers Club, in New York City.

Then - with or without tennis elbow - he returns to London.






E-Book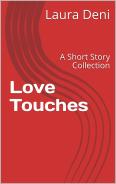 Soft back Book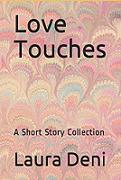 Broadway To Vegas is supported through advertising and donations. Priority consideration is given to interview suggestions, news, press releases, etc from paid supporters. However, no paid supporters control, alter, edit, or in any way manipulate the content of this site. Your donation is appreciated. We accept PAYPAL. Thank you for your interest.


ART AND ABOUT


MEGHAN MARKLE'S

Meghan Markle, now the Duchess of Sussex on her wedding day. Her veil is embroidered with every national flower from all 53 countries of the Commonwealth.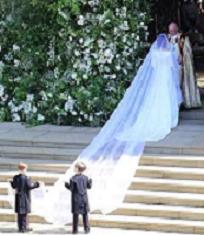 royal wedding dress will be displayed in a special exhibition at Windsor Castle from October 26, 2018 until January 6, 2019.

The one and only wedding dress is the one worn by Meghan. However, Harry has a stand-in. On display will be a frockcoat uniform of the Household Cavalry (the 'Blues and Royals'), ranked to Major with large gold embroidered crowns on the epaulettes has been loaned by The Duke of Sussex for the exhibition. It is identical to the one he wore on the day.

Those fortunate enough to attend the exhibit can admire the elegance of the bride's wedding dress, designed by Clare Waight Keller for Givenchy, with its five-metre-long (16.4 feet) veil delicately embroidered with every national flower from all 53 countries of the Commonwealth. Also on public display for the first time will be the diamond and platinum bandeau tiara, lent to the bride by Queen Elizabeth II.

In what could only be considered an understatement, the release stated: "We anticipate that interest in visiting the Castle during this time could exceed capacity."

Therefore, get your reservations early.

PINK: THE HISTORY OF A PUNK, PRETTY, POWERFUL COLOR

Image: Afternoon dress, pink silk taffeta, 1857, USA, museum purchase.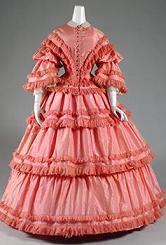 Pink is popularly associated with little girls, ballerinas, Barbie dolls, and all things feminine. Yet the symbolism and significance of pink have varied greatly across time and space.

The stereotype of pink-for-girls versus blue-for-boys may be ubiquitous today, but it only gained traction in the mid-twentieth century. In the eighteenth century, when Madame de Pompadour helped make pink fashionable at the French court, it was perfectly appropriate for a man to wear a pink suit, just as a woman might wear a pink dress. In cultures such as India, men never stopped wearing pink.

Yet anyone studying pink comes up against "the color's inherent ambivalence." One of "the most divisive of colors," pink provokes strong feelings of both "attraction and repulsion."

"Please sisters, back away from the pink," wrote one journalist, responding to the pink pussy hats worn at the Women's March. Some people think pink is pretty, sweet, and romantic, while others associate it with childish frivolity or flamboyant vulgarity. In recent years, however, pink increasingly has been interpreted as cool, androgynous, and political. "Why would anyone pick blue over pink?" mused the rapper Kanye West. "Pink is obviously a better color." In the words of i-D magazine, pink is "punk, pretty, and powerful." Curated by Dr. Valerie Steele, director of The Museum at FIT, Pink: The History of a Punk, Pretty, Powerful Color will explore the changing significance of the color pink over the past three centuries.

September 7, 2018 – January 5, 2019 at the Museum at the Fashion Institute of Technology, New York City.

WHAT COLOR DO YOU LIKE YOUR FRENCH FIRES?

The French Fries sculpture in Sioux City.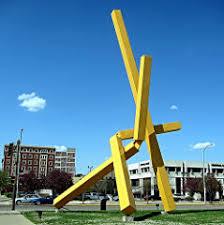 The Sioux City Art Center announces that the sculpture titled Sioux City, frequently referred to as The French Fries, will be restored and repainted later this year. The public is being ask to cast a vote as to what color they want their French fries.

Built by internationally renowned sculptor John Raymond Henry, the 56-foot tall, 6,000 pound steel and aluminum sculpture was constructed in 1977 and first installed in downtown Sioux City in 1978. It was funded equally by the National Endowment of the Arts with matching funds provided by Iowa Beef Processors, Inc..

It's actually suppose to represent Iowa, Nebraska and South Dakota. The official description states: "The unusual artistic creation was dedicated to Currier Holman, co-founder of Iowa Beef Backers (now Tyson Foods). IBP, as it later became known, revolutionized the meatpacking industry, including perfecting the 'boxed beef'' concept in which small cuts of beef, rather than whole carcasses, were shipped in containers to wholesalers and retailers. Three states intertwined in the process of providing 'boxed beef', the tastiest beef in the world!"

Some might say French fries with your hamburger.

Because of the sculpture's prominence, the Sioux City Art Center has decided to do something special. During the 1970s and 1980s, Henry painted all his large sculptures yellow. But beginning in the 1990s, he began using red or blue as well. He is allowing the sculpture to be repainted in yellow, red, or blue. The staff of the Sioux City Art Center believes that the sculpture will look equally good either of these colors. Since it is the largest, most visible sculpture in the city, the Art Center staff is asking citizens to vote for the color they believe would look best.

Yellow seems logical, while red can indicate that the fries have already been doused with ketchup. Blue seems to imply mold - but to each his own. Or, if each "fry" is suppose to represent a state, paint each "fry" a different color.

Voting began at Art Center's ArtSplash, the annual art festival taking place this week-end in Riverside Park. Beginning September 4, the voting period will continue at the Art Center during open hours through Sunday, September 23. Voting must be done in person. The winning color will be announced at the beginning of October.

VIDEOGAMES a major exhibition revealing the complexity of videogames as one of the most important design fields of our time.

This exhibition will explore the design and culture of videogames since the mid-2000s, investigating ground-breaking contemporary design work, creative and rebellious player communities and the political conversations that define this movement.

Opens September 8, 2018 at the V&A Museum in London.






E-Book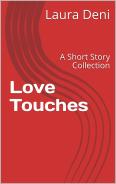 Soft back Book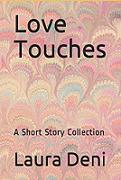 SWEET CHARITY


PRINCE HARRY AND MEGHAN, THE DUCHESS OF SUSSEX

Prince Harry and Duchess Meghan. Photo: PA/Kensington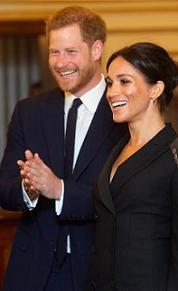 will attend the 100 Days to Peace gala on September 6 at Central Hall Westminster. Hosted by Lesley Gatterr the gala concert in aid of mental health charities in an evening of music and reflection to mark the final days of the First World War.

All proceeds from this event will go to three charities working to support military veterans facing mental health challenges: Help for Heroes, Combat Stress and Heads Together – The Royal Foundation's campaign and mental health initiative.

The highlight of the evening's program will be Sir Karl Jenkins conducting his internationally acclaimed work The Armed Man: A Mass for Peace, performed by the Royal Choral Society and the Philharmonia Orchestra. This will be the only performance of The Armed Man in England in 2018 to be conducted by Sir Karl himself. Renowned soprano singer, musician and broadcaster, Lesley Garrett CBE, will join Sir Karl to host and sing at this unique event.

At the end of the First World War many thousands of men returned home suffering from shell-shock. With minimal understanding of the condition, many did not benefit from the type of support which is increasingly available today. Although circumstances have changed significantly over the last 100 years, we are ever more aware of the number of veterans who continue to need support because they suffer from post-traumatic stress disorder, anxiety or depression.

As the national museum of arms and armor, the Royal Armouries tells the stories of the men and women who have been involved in and affected by combat throughout history. As music will be at the heart of this classical evening it is fitting that Sir Karl Jenkins will conduct his internationally acclaimed 'The Armed Man: A Mass for Peace' – originally commissioned by the Royal Armouries to mark the turn of the millennium to create a legacy of peace and hope for the future.

Chairman of the Royal Armouries, General the Lord Dannatt GCB CBE MC DL, comments: 'Tragically, the First World War did not turn out to be 'the war to end war' but then, as now, by marking the centenary of the end of the last 100 days of hostilities with this commemorative concert, we can hope and pray for a better future. Part of that better future is helping those who have been affected by war and conflict.'

CHESAPEAKE BAY MARITIME MUSEUM (CBMM's) Boating Party Fundraising Gala, the CBMM's signature fall event which includes cocktails, dinner, and dancing on Navy Point.

Funds raised support the Museum's mission to inspire an understanding of and appreciation for the rich maritime heritage of the Chesapeake Bay and its tidal reaches, together with the artifacts, cultures, and connections between this place and its people. Saturday, September 8, 2018 in St. Michael's Maryland.

The Maritime Museum includes 35 buildings, 10 of which house exhibitions that are open to the public. Ten exhibition buildings trace the geological, social, and economic history of the Chesapeake Bay through the age of sail and the steamboat era to the advent of the gasoline and diesel-powered engines. The Museum's Howard Chappelle research library holds more than 10,000 volumes. The Museum's collection of Chesapeake Bay watercraft is the largest in existence numbering about 85 boats. Eleven of the collection's largest vessels are on floating display at the Museum's docks. The Chesapeake Bay Maritime Museum is the only museum devoted to interpreting the entire maritime region of the Bay.



THE MUSIC GOES ROUND AND ROUND


DESPERATE MEASURES original cast recording has been released by Masterworks Broadway.

Rowdy, raucous, invigorating, funny, quirky, performers with exceptional voices which soar alone or beautifully blend; energetic musicians - a just plain fun listening experience.

That's the original cast recording of Desperate Measures the multiple award winning off-Broadway production which is "a musical comedy gone wild."

With music by David Friedman and lyrics by Peter Kellogg the musical is inspired by Shakespeare's Measure for Measure. "It tells the tale of Johnny Blood, a handsome young man whose life is in danger over a saloon brawl. Set in the early 1890s, Johnny must put his fate in the hands of a colorful cast of characters including a wily sheriff, an eccentric priest; an authoritarian governor, a saloon girl gone good, and a nun out of the habit - as they all struggle to decide Johnny's fate. Laws are broken and hearts are won as they try to find justice in a world that often doesn't seem just."

Obviously, if you have seen the show which can be enjoyed at the New World Stages in New York City, then this CD will bring back the joyous memories. However, if you haven't seen the production - listening to this CD will inspire you to procure a ticket. This original cast album will delight. Captivating singers, clever lyrics, frothy tunes. What more do you want?

Buy and enjoy.

The melodramatic opening number ramps up to a hoedown beat with The Ballad of Johnny Blood, the guy - Johnny Blood played by Conor Ryan - who is to be hanged in the morning for killing Big Swede in self-defense to protect the honor of the local saloon gal, Bella sung by Lauren Molina who knows how to put a comedic aspect into her soaring voice which ranges from pop belting to coloratura soprano. In his number Johnny Blood points a vocal accusation at "the gal who brought me low." Ryan has a pitch perfect, flexible voice capable of intricate movement.

Peter Saide has a big voice to go with his important job as sheriff.

Six performers with wonderful dimensional voices bring the rollicking, fun score to life.

Backed by a piano, with strings joining late in the song, Nick Wyman, the villain Governor, singing Track 4 Some Day They Will Thank Me is big, broad and distinctive.

Look in Your Heart is tender, a beautiful song sung to pure crystal perfection by Emma Degerstedt as Susanna. Her voice can sound fragile, serious or sassy depending upon the song.

Every word of the spoken phrases are clearly understood.

It Doesn't Hurt to Try is a foot slappin', hoedown number followed by It's Getting Hot in Here, performed by Degerstedt is a 'take it off, honey' stripper number.

Gary Marachek's disillusioned priest Father Morse is Johnny's cellmate. He's a drunkard priest who writes fan mail to Nietzsche. Marachek has a "get along" voice capable of harmonize with everyone, as well as delivering those notes big and broad.

A clever and funny song Just For You is another hoedown tempo ditty which pits Johnny Blood against his sister (Molina) vocally dueling over who has done the most for the other: ""I slept with another guy, just for you." / "Shot a man and watched him die, just for you."

The CD closes with It's a Beautiful Day a twang infused, kick up your heels number about getting married - even if it is to the wrong man - the lyrics ponder if they can't be faithful for a lifetime - how about an hour - and getting married "without getting stuck with the man."

The excellent booklet contains a synopsis, song lyrics and gorgeous color photographs by Carol Rosegg give a glimpse of the inventive and colorful costumes by Nicole Wee and wigs, hair and makeup by Tommy Kurzman - and over the top action.

Musicians: David Hancock Turner - Orchestrations, music director, piano and harmonica. Justin Rothberg Guitar, electric guitar, banjo, mandolin. Joseph Wallace on bass. Douglas Waterbury-Tieman playing the fiddle and mandolin.

Additional recording musicians are: Ben Lively, Martha McDonnell on violin and Deborah Assael Migliore, Lauren Molina who is Belle does double duty playing cello on this CD.

Recording engineer Charles A. Martinez. Mixed by Robert Sher and Charles A. Martinez. Recording session assistant: Jonmichael Tarleton. Recorded at Germano Studios, NYC on December 5 & 6, 2017. Mixed at Audiopaint Recording Studios, NYC.Mastering by Michael Fossenkemper at Turtletone Studios, NYC.


ON A CLEAR DAY YOU CAN SEE FOREVER IS A MUSICAL ROMANCE AT IRISH REP
John Cudia and Melissa Errico in a scene from the Irish Repertory Theatre's revival of On a Clear Day You Can See Forever. Photo by Carol Rosegg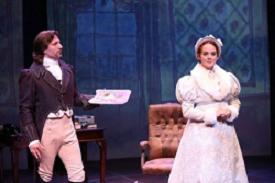 On a Clear Day you Can See Forever has only been extended until September 6, so hot foot it to catch this small scale musical delight, currently being staged off Broadway at Irish Rep in New York City.

With music by Burton Lane and a book and lyrics by Alan Jay Lerner it was penned in 1965 at the time when other composers were writing boy-meets-girl, followed by trouble and then a happy ending story lines. In this show Lane and Lerner moved the traditional romance concept into an ESP dimension.

I've been a fan of the show ever since I saw the movie.

On a Clear Day stars Melissa Errico as Daisy Gamble who "is a woman of extrasensory talents - she sings and flowers bloom, and she always knows where you've placed your keys - but it's her smoking habit that leads her to Dr. Mark Bruckner, a psychiatrist who will attempt to hypnotize her addiction away. In Daisy, Dr. Bruckner discovers the case - and perhaps the love - of his life as he unlocks Daisy's past self, an 18th century British aristocrat named Melinda Welles. Mark becomes increasingly enamored of Melinda as he watches her relive her great love affair with Edward Moncrief. All is going well until Mark decides to publish his findings, and Daisy realizes she's been unwittingly along for the ride."

The script has always had too many subplots, which director Charlotte Moore has effectively tightened, whittled down, outright dropped or updated, although it wasn't necessary to fall victim to the current trend of making everything politically correct and self empowering, especially for women.

In the original story Daisy wants to quit smoking to please her boyfriend and his boss. In this version Daisy wants to quit smoking to benefit her own career. Occasionally, there is nothing wrong with changing for your significant other. Many times what you do regarding health and physical fitness to please somebody else can be the best thing you ever did for yourself.

This 1965 musical boasts one of Broadway's most beautiful scores, with songs including What Did I Have That I Don't Have? turned into a chart topping recording by Eydie Gorme; Come Back To Me - She Wasn't You - Melinda - Wait til We're Sixty–Five - Hurry, It's Lovely Up Here, sung to a flower pot in hopes of encouraging a flower to grow and the title song On a Clear Day You Can See Forever, performed at Irish Rep by an 11 member ensemble cast and an on-stage five member band led by conductor Gary Adler.

A number cut from the film but included in this show Who Is There Among Us Who Knows, opens Act Two.

The tunes are catchy and memorable. The musical score by itself is enough to warrant seeing the show.

I've been a fan of Tony nominated Errico ever since I saw her in three shows in rapid succession: Anna Karenina in 1992, as Eliza Doolittle in the 1993 revival of My Fair Lady and then the 1998 production of High Society. I last saw her on Broadway as Betty Haynes in White Christmas, with off-Broadway stints in the Irish Rep's off-Broadway production of Finian's Rainbow.

I'm delighted that she is back. It's always a pleasure to both listen to and watch her perform. Her voice is beautiful, although the small stage and number of musicians don't permit arrangements which allow her voice to soar. However, her energetic personality lends itself to the part of the neurotic smoker who is desperately trying to quit.

In addition to Errico the talented cast features Ben Davis of Les Miz fame as Dr. Mark Bruckner and John Cudia who possesses a memorable strong voice as Edward Moncrief.

With Florrie Bagel, William Bellamy, Rachel Coloff, Peyton Crim, John Cudia, Ben Davis, Caitlin Gallogly, Matt Gibson, Daisy Hobbs, and Craig Waletzko.

This is a low budget show presented on a small stage. It's off-Broadway. You want a massive mega, over blown musical? Broadway has a lot of them for you to enjoy. This is a production where you feel close to the actors.

To those who carp that this show hearkens back to the days when men owned/dominated/controlled women - can't you just unwind your emotional spring long enough to simply enjoy a fun show with some truly great music? Give it a try. It won't set the women's movement back to the Stone Age. You'll leave the theatre with your empowerment still at full throttle.

This is a musical about New Age and all the looped thinking and lifestyles that accompanied the movement. Don't overly think it. This is an utterly charming musical revival which will have you leaving the theatre happy for having been there and probably humming some of the music.

The creative are: Music Director John Bell - Choreographer Barry McNabb - Set Design by James Morgan including watercolor artwork of New York and London projected as scenery is a major plus - Appropriate costumes for two different periods designed by Whitney Locher - Subtle lighting design by Mary Jo Dondlinger - Well balanced sound by M Florian Staab - Projection Design by Ryan Belock - Orchestrations making the most of a small number of musicians by Josh Clayton - Casting Director Deborah Brown.


SPREADING THE WORD


THE U.S. TENNIS OPEN at Arthur Ashe stadium in Flushing Meadows, New York is in full play through September 9 with a star studded list of celebrities making themselves known - Kelly Clarkson, Joe Jonas, Sophie Turner, Damian Lewis and Gayle King were front and center. Katie Couric and Mike Tyson, Danielle Brooks, Hugh Jackman and wife Deborra-lee Furness, with Vogue's Anna Wintour sitting next to Jackman with Vera Wang on her other side. Armie Hammer showed up celebrating his 32nd birthday with his wife Elizabeth Chambers and a group of their friends.

Ben Stiller, Christine Taylor and their daughter Ella Stiller were there as were Melissa Errico, currently starring on Broadway in On a Clear Day You Can See Forever, and her husband Patrick McEnroe who is John's brother.

Serena Williams, the 23-time Grand Slam champ, brought her infant daughter to the US Open on Thursday. The fashionable little girl was dressed in a white tank dress with an ombré pink, white and blue tulle overlay paired with white socks and cap-toed sneakers.

FIRST-EVER FREELANCERS HUB with nearly two out of every five (38%) of New Yorkers working as freelancers in the entertainment industry, the New York City Mayor's Office of Media and Entertainment (MOME) has partnered with the Freelancers Union and the Independent Film Project to create the first-ever "Freelancers Hub", a dedicated space for independent workers in the creative sectors.

Housed in the Made in NY Media Center in Brooklyn, the hub will provide free workshops, networking space, training, legal clinics, benefits assistance, tax and financial guidance, and more. This resource center builds upon the City's Freelance Isn't Free Act, championed by the Freelancers Union and signed by Mayor de Blasio in 2017.

THE CHANGING OF THE GUARD AT BUCKINGHAM PALACE last Friday - the day of Aretha Franklin' funeral - paid respect to the musical icon, who died aged 76 on August 16 from pancreatic cancer, with The Band of the Welsh Guards performing a cover of her 1967 hit Respect.

TORONTO INTERNATIONAL FILM FESTIVAL (TIFF) unspools September 6 to 18, 2018. This is the world's largest public film festival, screening more than 300 films from around the world in venues across the city.

Dame Judi Dench plays a former Soviet agent in Red Joan, a film inspired by the real life story of Melita Norwood; which will screen at this year's festival. Dench has announced that she will be in attendance.

PRINCE CHARLES The Prince of Wales, who routinely does multiple engagements in a single day does double duty on September 5, 2018. As Patron, Children & the Arts, he'll attend an event at the Royal Albert Hall, in London. Children & the Arts is the national children's charity tackling inequality through art. Thry partner schools in high need areas of the UK with local arts venues to provide ages 11-14 with programs of inspiring and creative arts activities. The organization also offers children in hospice care, and they families, unique and therapeutic arts experiences.

Then as Bicentenary Patron, of the Old Vic Prince Charles will visit the theatre to mark its 200th anniversary.

SUNDAY, SEPTEMBER 2 is National Blueberry Popsicle Day. September 3rd is National Welsh Rarebit Day and U.S. Bowling League Day. September 4 is National Wildlife Day, National Newspaper Carrier Day (do newspaper carriers still exist?) and National Macadamia Nut Day, National No Rhyme (Nor Reason) Day and National Tailgating Day. September 5th is National Cheese Pizza Day. September 6th is National Coffee Ice Cream Day and National Read A Book Day. September 7th is National Beer Lover's Day, National Neither Snow Nor Rain Day, National Grandma Moses Day, National Acorn Squash Day, National Salami Day National Lazy Mom's Day is always the First Friday in September. Saturday, September 8th is National Ampersand Day and World Beard Day.





OTHER PEOPLE'S MONEY


SEXUAL HARASSMENT ALLEGATIONS AGAINST CBS CEO LESLIE MOONVES resulted in CBS being hit on Monday with a shareholder class action suit.

The lawsuit was filed Monday, August 27, 2918 by shareholder Gene Samit who alleges that CBS made a material omission by failing to disclose the sexual harassment allegations against Moonves. The suit also alleges that CBS failed to uphold its "zero tolerance" policy toward sexual harassment and discrimination.

The complaint alleges CBS' senior executives, including Moonves and Chief Financial Officer Joseph Ianniello, "made false and/or misleading statements" in Securities and Exchange Commission filings by failing to disclose that Moonves "had engaged in widespread workplace sexual harassment at CBS." The suit also said CBS' policies to prevent such misconduct were inadequate.

The class action suit was brought by Jeremy A. Lieberman, J. Alexander Hood, and Patrick V. Dahlstrom of Pomerantz LLP, a New York law firm that specializes in shareholder class action suits. The suit seeks to represent CBS stockholders who purchased shares between February 14, 2014, and July 27, 2018.

The lawsuit requests a jury trial and seeks unspecified damages and attorney fees.

Last week, the women's advocacy group UltraViolet sent a letter to members of CBS' board of directors urging CBS to fire Moonves who enjoys an extremely well crafted, expensive to break, contract.

JOHNNY DEPP knows the value of getting it in writing. Los Angeles County Superior Court Judge Terry Green ruled in favor of the Pirates of the Caribbean star who had sued lawyer Jacob Bloom for $30 million claiming the alleged oral contract he had with lawyer Bloom was invalid because California law dictates contingency fee agreements must be made in writing.

Represented by Adam Waldman the actor sued for malpractice, claiming the well known Hollywood lawyer collected more than $30 million in contingent fees without a proper contract.



E-Book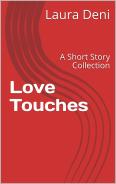 Soft back Book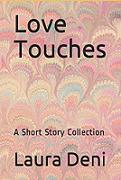 THE LATIN RECORDING ACADEMY has announced that Erasmo Carlos, Dyango, Andy Montañez, José María Napoleón, Chucho Valdés, Wilfrido Vargas, and Yuri will receive this year's Lifetime Achievement Award. Additionally, Horacio Malvicino and Tomás Muñoz will receive the Trustees Award. The honorees will be celebrated during a private ceremony to be held at the Four Seasons Hotel in Las Vegas on November 13th as part of the 19th Annual Latin Grammy Week.



LIKE WATER FOR CHOCOLATE based upon the 1989 novel by Laura Esquivel which was turned into a romantic movie. Adapted for the stage by Garbi Losada.

Directed by Olga Sánchez.

Taking place for a periofof 20 years, the play closely follows the book - a romance that combined the natural with the supernatural - telling the story of Tita, a young woman trapped by a tradition that forbids her to marry her true love Pedro, all with the backdrop of the Mexican revolution. A dash of romance, a sprinkle of comedy, and lots of quail, chile, mole, and rose petals create an intense world of passion - finding freedom in cooking so magical it inspires people to laugh, cry, and burn with desire.

Starring Luz Nicolas as Mama Elena, the matriarch of the De La Garza family. The play also stars Teresa Yenque and GALA company members Inés Domínguez del Corral, Carlos Castillo, Peter Pereyra, Delbis Cardona, Karen Romero and Karen Morales. Also appearing are Yaramis Felix, Guadalupe Campos.

Scenic design by Mariana Fernandez. Lighting design by Christopher Annas-Lee. Costumes are by Moyenda Kulemeka. Sound design by David Crandall. Projection design by Nate Collard. Properties by Tony Koehler. Fight choreography by John Ezra Rubin. Technical director is Devin Mahoney.

GALA Hispanic Theatre in Washington, DC will mount the American stage debut September 6 - October 7, 2018. Performed in Spanish with English surtitles.

The press night, September 8, 2018, is "under the gracious patronage of His Excellency Geronimo Gutierrez, Ambassador of Mexico to the United States.

A Special Event takes place Sunday, September 23: Post-performance discussion with Chef Pati Jinich, the James Beard Award-winning host of the PBS Television series Pati's Mexican Table, resident chef at the Mexican Cultural Institute in Washington, DC, and author of two cookbooks, Pati's Mexican Table: The Secrets of Real Mexican Home Cooking and Mexican Today: New and Rediscovered Recipes for the Contemporary Kitchen.

BLACK! a one man show by British actor, playwright and storyteller Michael Washington Brown

Healing, funny, touching and brutally honest. Michael Washington Brown shatters stereotypes in this critically acclaimed solo work that examines race from a global perspective.

Brown's dynamic and deeply truthful performance brings us the life stories of four men from around the world - the U.S., England, Jamaica and Africa - each of whom is black, but each of whom has a very different idea about what that means.

"This is a conversation that needs to be had," says Brown, who is part of the first generation in his family to be born outside of the Caribbean, Brown, who grew up in London, is of Jamaican and Barbadian descent."There are so many stereotypes that seem to mesh all black people and their stories together. But not all of us are African-American, and we don't all share the same experience. This show looks at race through a much wider lens."

Technical design for Black! is by Caitlin Rucker.

Black! opens at the Zephyr Theatre in Los Angeles on September 9 for a six-week run, performing every Sunday at through October 14, 2018.

CARMEN by French composer George Bizet.

The Armenian National Academic Theatre Opera and Orchestra will be bringing to life the dramatic story of Don Jose and the gypsy Carmen. First performed in 1875, it features operatic arias including Habanera and Toreador Song. It's also gone on to become one of the most frequently-performed operas in the world – the New York Metropolitan Opera has performed it more than a thousand times.

September 6-8, 2018 at Dubai Opera in Dubai, UAE,

FUN HOME Music by Jeanine Tesori. Book and Lyrics by Lisa Kron. Based on the Graphic Novel by Alison Bechdel.

Directed by Sam Woodhouse.

Choreography by Javier Velasco.

When her father dies unexpectedly, graphic novelist Alison Bechdel dives deep into her past to tell the story of the volatile, brilliant, one-of-a-kind man whose temperament and secrets defined her family and her life.

Moving between past and present, Alison relives her unique childhood at the family Funeral Home, her growing understanding of her sexuality and the looming, unanswerable questions about her father's hidden desires. This impeccably shaded portrait of a girl and her father tries to solve the classic mystery: Who are these strange people who made me? And - therefore - who am I?

September 6 - September 30, 2018 on the Lyceum Stage at San Diego Rep in San Diego, CA.

HOLY SH!T the world premiere of an acerbic, dark comedy by Alexis Zegerman.

Directed by Indhu Rubasingham.

"I'm the one who has the responsibility of moulding this child into a non-f*cked up human being."

Simone and Sam will do anything to get their daughter into the local Church of England school. Juliet and Nick agree to show them the ropes. The bonds of family, faith and friendship are stretched to breaking-point as four forty-somethings wrestle for school places.

Daon Broni, Claire Goose, Daniel Lapaine and Dorothea Myer-Bennett will christen the newly refurbished auditorium in the world premiere of Holy Sh!t.\

The creatives are Robert Jones - designer. Oliver Fenwick - lighting designer. David Shrubsole - composer.

Alexander Caplen - Sound design.

September 5 - October 6, 2018 at the Kiln (formerly the Tricycle) Theatre in London.


WHO'S WHERE




ED SHEERAN is on stage September 6 at the Busch Stadium in St. Louis, MO.

BILLY JOEL has a show September 7, in Chicago, IL at Wrigley Field.

BRUNO MARS the Grammy Award-winning singer brings his concert tour to the Pepsi Center in Denver for performances with special guest Cardi B on September 7 and September 8.

U2 continue their sold out tour of Europe by opening a two night stop Tuesday, September 4, at the Lanxess Arena in Cologne, Germany. Saturday begins a two night stand at the AccorHotels Arena in Paris.

PEARL JAM has a two-night stand at Fenway Park in Boston, September 2nd and 4th.

AUSTRALIAN PINK FLOYD in concert, Sunday, September 9, at the Smith Center in Las Vegas.

SMASHING PUMPKINS are on their reunion tour, although D'arcy Wretzky will not be joining the band on tour. They perform Tuesday, September 4 at the Vivint Smart Home Arena, Salt Lake City, UT. On Wednesday their tour stops at the Pepsi Center, Denver, CO. Friday's performance is at the Arena at Ford Idaho Center, Nampa, ID.


FINAL OVATION


NEIL SIMON Pulitzerprize-winning prolific playwright, died Saturday night, August 25, 2018 at New York-Presbyterian Hospital in New York City. The cause was complications from pneumonia.

In 2004, Simon received a kidney transplant from his long-time friend and publicist Bill Evans. He died after being on life-support while hospitalized for renal failure. He also had Alzheimer's disease. He was 91.

He wrote more than 30 plays and nearly the same number of movie screenplays, mostly adaptations of his plays, receiving more combined Oscar and Tony nominations than any other writer.

Overall, he has garnered 17 Tony nominations and won three. During one season, he had four successful plays running on Broadway at the same time, Sweet Charity, The Star-Spangled Girl, The Odd Couple and Barefoot in the Park; and in 1983 became the only living playwright to have a New York theatre, the Neil Simon Theatre, named in his honor.

His works included: Lost in Yonkers, Barefoot in the Park, The Odd Couple, Plaza Suite, Broadway Bound, Come Blow Your Horn, The Good Doctor,God's Favorite, Chapter Two, I Ought to Be in Pictures, Brighton Beach Memoirs, Biloxi Blues, Jake's Women, The Goodbye Girl and Laughter on the 23rd Floor.

In 1983, Simon was inducted into the American Theater Hall of Fame. In 2006 he received the Mark Twain Prize for American Humor.

Simon was married five times, to dancer Joan Baim (1953–1973), actress Marsha Mason (1973–1983), twice to actress Diane Lander (1987–1988 and 1990–1998), and to actress Elaine Joyce (1999-2018). He is the father of Nancy and Ellen, from his first marriage, and Bryn, Lander's daughter from a previous relationship whom he adopted. His nephew is U.S. District Judge Michael H. Simon and niece-in-law is U.S. Congresswoman Suzanne Bonamici.


















Next Column: September 9, 2018
Copyright: September 2, 2018 All Rights Reserved. Reviews, Interviews, Commentary, Photographs or Graphics from any Broadway To Vegas (TM) columns may not be published, broadcast, rewritten, utilized as leads, or used in any manner without permission, compensation and/or credit.
Link to Main Page
---
Laura Deni



For the snail mail address, please E-mail your request.
CLICK HERE FOR COMMENT SECTION