! >
Broadway To Vegas
  
 SHOW REVIEWS CELEBRITY INTERVIEWS GOSSIP NEWS

| | |
| --- | --- |
| | |
GOODMAN THEATER PREMIERES NEW ARTHUR MILLER PLAY - - VAL KILMER IN THE TEN COMMANDMENTS - - THAT ADVERTISING SPIN - - CELINE DION CANCELS SHOWS - - HANS BLIX ATTENDS STUFF HAPPENS - -LIZA MINNELLI REMEMBERS FRED EBB - - WOMEN IN POLITICS - - 15TH ANNUAL MAYBERRY DAYS - - DONATE . . . Scroll Down


SPINNING THE IMAGE


Spin it so they believe it.

From politics to soap flakes advertising manipulates.

The billion dollar business is so interwoven in the fabric of the American psyche that the occupation is frequently used in plotlines.

On Friends, Chandler is the funny ad executive. The television series Bewitched offered a more realistic view of Madison Avenue with lead character Darrin Stephens, a talented advertising executive with the fictional firm of McMann & Tate, played by David White, who exemplified the "anything for a buck" American mentality. Also showing the hazards of the cut throat ad world was the movie Baby Boom, with Diane Keaton's role, torn between job demands and motherhood.

One of the most famous and successful ad campaigns was spawned, not on Madison Avenue but in Minnesota, by a father and his two sons.

Burma Shave.

In 1925, Clinton Odell invented a new product to replace the messy soap and brushes that men used to soften their whiskers before shaving. It was a shaving cream that men could spread on their faces using just their fingers. To sell his new product, Odell enlisted the assistance of his sons, Leonard and Allan to come up with advertising ideas. Allan's suggestion of using six small signs placed along the roads at intervals was a success, becoming one of the most memorable advertising campaigns in history.

People read the signs and bought the shaving cream. In one year, sales went from zero to $68,000.

The first signs did not rhyme, but soon the Odells decided the signs should be more fun for motorists to read. They began to create funny jingles to put on the signs.

Are your whiskers/ when you wake/ tougher than/ a two-bit steak?/ Try Burma Shave.

He played a sax/ had no B.O./ but his whiskers scratched /so she let him go/ Try Burma Shave.

As times changed and automobiles picked up speed Odell worried about the growing accident rate on highways. He decided to include messages about safe driving on the Burma-Shave signs.

When frisky with whiskey/Don't drive/Cause it's risky/ Burma-Shave.

After the Odells ran out of ideas they started a jingle contest. For every jingle they accepted, they paid one hundred dollars to the writer. Some years they received more than 50,000 entries. Eventually, more than six hundred jingles were placed on seven thousand sets of signs along America's highways.

Recognized as an American icon the signs are in the Smithsonian Institution.

Acknowledging and celebrating the high risk occupation is the Mecca of that tension filled occupation - Manhattan.

From September 20 to 24, New York City will celebrate the first annual Advertising Week. This citywide event will bring together more than twenty-five advertising agencies, not to mention the likes of Tony the Tiger, the Jolly Green Giant, and Mr. Peanut, for the largest-ever gathering of the world's most influential image-makers.

The Museum of Television and Radio host a series of events including seminars, screenings, and a gallery exhibit.

On July 1, 1931 - first American television commercial, for Bulova watches, broadcast in New York during Dodgers/Phillies baseball game - cost of spot: $9.

The ranking of Top 100 Advertising Campaigns listed by Ad Age are;

Volkswagen, Think Smalll, Doyle Dane Bernbach, 1959
Coca-Cola, The pause that refreshes, D'Arcy Co., 1929
Marlboro, The Marlboro Man, Leo Burnett Co., 1955
Nike, Just do it, Wieden & Kennedy, 1988
McDonald's, You deserve a break today, Needham, Harper & Steers, 1971
DeBeers, A diamond is forever, N.W. Ayer & Son, 1948
Absolut Vodka, The Absolut Bottle, TBWA, 1981
Miller Lite beer, Tastes great, less filling, McCann-Erickson Worldwide, 1974
Clairol, Does she...or doesn't she?, Foote, Cone & Belding, 1957
Avis, We try harder, Doyle Dane Bernbach, 1963

The granddaddy of all jingles is considered the Pepsi jingle. In 1949, that little number played 296,426 times on 469 radio stations -- not counting jukebox play, where it was also a favorite.

TOP 10 SLOGANS OF THE CENTURY by Ad Age are listed as;
Diamonds are forever (DeBeers)
Just do it (Nike)
The pause that refreshes (Coca-Cola)
Tastes great, less filling (Miller Lite)
We try harder (Avis)
Good to the last drop (Maxwell House)
Breakfast of champions (Wheaties)
Does she ... or doesn't she? (Clairol)
When it rains it pours (Morton Salt)
Where's the beef? (Wendy's)

That doesn't mean all ads are wonderful.

In an article written by Julie Sloane, Fortune magazine called James Garner and Cybill Shepherd/Beef Industry Council ad one of the worst celebrity ads explaining; "Facing a backlash against red meat, ranchers in 1987 spent $30 million on a campaign featuring Garner and Shepherd and the line "real food for real people." Soon after, she was quoted in Family Circle saying she was trying to cut down on red meat, and he had a quadruple bypass. Their contracts were not renewed."

One way around the potential problem of a star being a pain is to use only dead celebrities. Business Week even published an article under the headline: Dead Men Don't Screw Up Ad Campaigns.



I Like Ike dress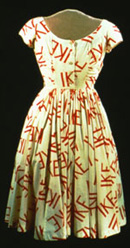 Celebrities aren't the only ones who can be irritating. Many are fed up to here this campaign season hearing every politician announce "this message has been endorsed by..." Blame the ad man. If ever two occupations deserved each other it's politicians and ad men who are not strange bedfellows.

A seminar - Madison Avenue Goes to Washington: The Image-Makers Who Have Shaped Presidential Elections takes place Monday, September 20.

Ever since Ted Bates and Company titan Rosser Reeves teamed with Dwight David Eisenhower on the Eisenhower Answers America spots in 1952, advertising has played a seminal role in presidential campaigning. This seminar brings together advertising creatives and media specialists for a discussion of the history and art of the campaign commercial.

Panel will consist of: Alex Castellanos, Phil Dusenberry, Bob Hillsman, Roy Spence.

Just for Laughs - Celebrating Humor in Advertising is a seminar that will take place Tuesday, September 21.

From the Wendy's Where's the Beef? ad to Budweiser's frogs and lizards, humorous commercials help improve brand recognition, but do they sell? Leading creative directors will discuss the art - and wisdom - of crafting amusing ads, and will screen and discuss their own favorite funny commercials.

Panelists: Cheryl Berman, Chairman & Chief Creative Officer, Leo Burnett USA.
Gerry Graf, Executive Creative Director, TBWA Chiat Day New York.
Bob Kuperman, President & CEO, DDB New York.
Tim Mellors, President & Chief Creative Officer, Grey Worldwide, North America.
Tod Seisser, Chief Creative Officer, Saatchi & Saatchi New York.
Donna Weinheim, Senior Creative Director, BBDO New York
The moderator is Bob Mankoff, Cartoon Editor, The New Yorker.


WHO IS?


In 1980, he co-founded the an Arts Caucus and consistently fight for financial support of the National Endowment for the Arts, the National Endowment for the Humanities, and the Institute for Museum and Library Services.

This baritone is holder of a black belt in Tae Kwon Do, enjoys cross-country and downhill skiing and is a member of a popular singing quarter that specializes in crooning patriotic and gospel songs. They performed on stage publicly with their musical heroes The Oak Ridge Boys, in Branson, MO.

Answer at bottom.



Broadway To Vegas is supported through advertising and donations. Priority consideration is given to interview suggestions, news, press releases, etc from paid supporters. However, no paid supporters control, alter, edit, or in any way manipulate the content of this site. Your donation is appreciated. We accept PAYPAL. Thank you for your interest.



KENNEDY CENTER HONORS

Ruby Dee and Ossie Davis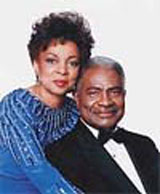 The John F. Kennedy Center for the Performing Arts announced the selection, by its board of trustees, of the individuals who will receive the Kennedy Center Honors of 2004. Recipients to be honored at the 27th annual national celebration of the arts are:

Warren Beatty; husband-and-wife actors, writers and producers Ossie Davis and Ruby Dee; singer and composer Elton John; soprano Joan Sutherland; and composer and conductor John Williams.

The annual Honors Gala has become the highlight of the Washington cultural year. The 2004 Honorees will be saluted by stars from the world of the performing arts at a gala performance in the Kennedy Center's Opera House on Sunday evening, December 5, to be attended by the President of the United States and Mrs. Bush, and by artists from around the world.

The President and the First Lady will receive the Honorees and members of the Artists Committee, who nominate them, along with the Kennedy Center Board of Trustees at the White House on Sunday evening, December 5, prior to the gala performance. The weekend of events concludes with a supper dance in the Grand Foyer.



Sir Elton John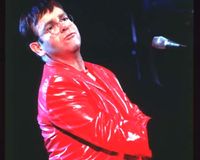 The Kennedy Center Honors will be bestowed the night before the gala on Saturday, December 4, at a State Department dinner, hosted by the Secretary of State Colin Powell.

The Honors Gala will be taped for broadcast later in December on the CBS Network for the 27th consecutive year as a two-hour prime time special.

George Stevens, Jr., who created the Honors in 1978 with Nick Vanoff, will produce and co-write the show for the 27th consecutive year.

The Honors telecast has been honored with five Emmy's for Outstanding Program as well as the Peabody Award for Outstanding Contribution to Television.


SPREADING THE WORD


15TH ANNUAL MAYBERRY DAYS takes place in Mount Airy, N.C., Sept. 23-26. Andy Griffith - The Man Himself - is coming. He's bringing a TV Land Landmark statue to dedicate in his hometown. That's about as big as things can get in Mayberry. And many of the nice folks at TV Land, which has made the statue possible, are coming, too.

As of now, the plan is for Andy and officials from TV Land and Mount Airy to unveil the statue at 9:30 a.m. on Friday Sept. 24 during Mayberry Days at the city's brand new amphitheater across the street from the Andy Griffith Playhouse.

In addition to Andy and Cindi Griffith also expected to be on hand are two Darling boys Doug Dillard and Rodney Dillard and their TV sister, Maggie Peterson Mancuso.

More favorites are composer Earle Hagen, Betty Lynn, LeRoy "Mack" McNees and perennial Mayberry Days favorite George Spence.

GLORIA STEINEM, JEHMU GREENE AND GERALDINO FERRARO: WOMEN AND POLITICS WITH AMY RICHARDS AS MODERATOR Gloria Steinem and a distinguished panel discuss women's roles in the political process, the unique qualities women bring to elected office and what politics is doing for women today.

Wednesday, September 22 at the 92nd Street Y in NYC.

MAUREEN DOWD For thirty years, Maureen Dowd has written about politics in a voice that is acerbic, passionate, outraged, and incisive. A Washington native, Maureen Dowd became a columnist for The New York Times Op-Ed page in 1995 after reporting on the Reagan, Bush Sr., and Clinton White Houses. Dowd won a Pulitzer Prize in 1999 for distinguished commentary on the Clinton impeachment. She will discuss her latest book, Bushworld, a collection of more than 100 of her columns. Thursday, September 23 at the Skirball Center in Los Angeles.



FINISHING THE PICTURE

Pictured in rehearsal for Finishing the Picture are Playwright Arthur Miller and Director Robert Falls. Finishing the Picture is staged in the Goodman's Albert Theatre September 21 through October 31. Photo: Michael Brosilow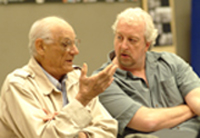 the world premiere of a new play by Arthur Miller. Directed by Robert Falls.

Starring Frances Fisher, Scott Glenn, Stacy Keach, Stephen Lang, Linda Lavin, Matthew Modine, Heather Prete, Harris Yulin.

A distinguished director is about to lose his picture due to the unstable behavior of a famously fragile movie star. She's recognized all over the world, loved by millions, but unable to believe in herself.

The studio owners are threatening to pull the plug, and a temperamental acting teacher is flown in to coax the actress out of bed and onto the set.

This fable of the perversion of the American Dream will be staged by the Goodman's Tony Award-winning artistic director, Robert Falls.

Opening September 21 at the Goodman Theater in Chicago.

STUFF HAPPENS by David Hare, a play about the events leading to the Iraq war received an interesting review in the London Guardian. Passing through London, Hans Blix went to the National Theatre to see for himself how he and the others were depicted. The former head of the UN monitoring commission searching Iraq for WMDs, penned an intelligent and interesting article which basically anointed the new play with his seal of approval.

PEOPLE BE HEARD a comedy with songs by Quincy Long and original music by Michael Roth. Choreographed by Peter Pucci. Erica Schmidt directs the cast which includes; Guy Boyd, Funda Duval, Dashiell Eaves, Annie Golden, Laura Heisler, Brian Hutchison, Kathy Santen and Conrad John Schuck.

The plot concerns a small American town that becomes embroiled in a fierce debate over the teaching of Evolution in the schools, and the single mother - a stripper at the local Wiggle Room, played by Duval - who is unwittingly drawn into the fray when she is appointed to the local school board. People Be Heard a world premiere at Playwrights Horizons scheduled to begin performances on August 31, officially opening on September 23.

THE TEN COMMANDMENTS starring Val Kilmer as Moses. Julmer will lead a cast of 50, in the new stage musical.

The musical features a score with music by noted film composer and music producer Patrick Leonard, most known for the song "Like a Prayer" made famous by Madonna, and lyrics by two time Emmy Winner and two time Grammy nominee Maribeth Derry. The director is Robert Iscove and the choreographer is Travis Payne. George Acogny is executive music producer.

Juilliard trained, early in his career Kilmer appeared off-Broadway in The Slab Boys with Kevin Bacon and Sean Penn. He played Hamlet at Colorado Shakespeare Festival and appeared in "As You Like It with Patti LuPone at the Guthrie Theatre in Minneapolis. He appeared at Joseph Papp's New York Public Theatre in Henry IV Part 1, Tis Pity She's a Whore, and How It All Began, a play he co-authored, directed by Des McAnuff.

Director Robert Iscove and his collaborators are working with Elie Chouraqui, who created The Ten Commandments, and was the original director of the of the Paris production, and co-producer here in the United States. Following the Los Angeles debut, it is expected that he production will premiere at major venues in North America.

The United States premiere, will begin performances September 21, officially opening on September 27 at Kodak Theatre in Los Angeles.

THE MISER by Moliere, adapted by David Ball.

Comic love affair between a man and his money.

This landmark production is a collaboration between three of the country's most acclaimed professional theatres: Actors Theatre of Louisville, American Repertory Theatre and Theatre de la Jeune Lune, whose virtuosic style transforms classical texts into dazzling new theatrical creations. September 21 - October 16 at the Actors Theatre of Louisville, Kentucky.

BUWALSKY, AS ROAD OPERA an American premiere with music by Mel Marvin. Libretto by Jonathan Levi. Based on a screenplay by Irma Achten. Directed by Corina van Eijk.

Buwalsky is the most unattractive man on the face of the Earth, yet his hands radiate an irresistible attraction on almost all women. Repelled by his own power, Buwalsky spends all his time watching television and loses his heart to Lada, the lead in a TV thriller series of the same name. As their worlds collide, romance blossoms but turns eventually to tragedy. This Wozzeck-Meets-La Femme Nikita is written in 10 scenes for 5 singers and small ensemble and 10 lushly-orchestrated filmed interludes.

September 23-26 at The New Theater in New Haven, CT and then September 30, October 1-3 at the Jack H. Skirball Center for the Performing Arts New York University, Kimmel Center.

THE BACCHAE by Euripides. Directed by Emma Rice. Designed by Bill Mitchell.

Pentheus wants to stop the wives, lovers and mothers who have left their homes to revel with the god of dance and wine. He disguises himself as a woman and tries to repress their desires, but at bloody cost.

Produced by Kneehigh Theatre with West Yorkshire Playhouse, The Lyric Hammersmith, Hall for Cornwall and Bristol Old Vic. Staged at Courtyard Theatre in London September 24-October 16.

BROOKLYN the musical, is a new Broadway production by Mark Schoenfeld and Barri McPherson with direction & musical staging by Jeff Calhoun and music supervision by John McDaniel.

Ray Klausen set design. Costume design by Tobin Ost. Lighting Design by Michael Gilliam. J. Deans and P. Hylenski sound design. James Sampliner is musical director.

This musical tells the story of a young Parisian girl who comes to America searching for the father she never knew. Performances begin September 23 at the Plymouth Theatre, NYC.


| | | |
| --- | --- | --- |
| | | |
WHO'S WHERE


CELINE DION again canceling her Las Vegas shows because she couldn't speak. The songbird unexpectedly canceled performances beginning last Thursday with show officials saying she would be out through at least next Wednesday, due to doctor's orders.

BRIAN STOKES MITCHELL will opens the Fall 2004 season at Feinstein's in New York City. Beginning on September 21st, the Tony award nominee will perform for three weeks.

GARRISON KEILLOR IN LAKE WOBEGON DAYS Each week, more than 2 million listeners tune in to their public radio stations to listen to Garrison Keillor, as he paints pictures of his home town – complete with bachelor farmers, the Sons of Knute, assorted Norwegian Lutherans and German Catholics, and a host of other memorable characters and places. Keillor is a true virtuoso of the Theatre of the Mind, and his broadcasts have received a Grammy Award, two ACE Awards for cable television, and a George Foster Peabody Award. His stories of Lake Wobegon Days weave an unforgettable portrait of small town life that will tickle your fancy, and touch your heart. September 23 in the Juanita K. Hammons Hall for the Performing Arts at Southwest Missouri State University.

ELTON JOHN performs September 19 and 21 on the Grand Stage in Shanghai, China. On September 23 the show is at the Chung Shan Football Stadium in Taipei Taiwan.

PETER CINCOTTI on Friday, Sept. 24, begins a three night engagement at the Hilbert Circle Theatre in Indianapolis, Indiana.

REBA McENTIRE in the spotlight today, September 19, at the Western Washington Fair in Puyallup, Washington. On Saturday she'll be delighting the crowds at the Qest Center in Omaha, Nebraska.

PAULA POUNDSTONE telling funny stories Thursday, September 23 through Sunday September 26 at The Improv in Tempe, AZ.

TONY BENNETT will be delighting the fans Friday, September 24, at the Playhouse Square Center in Cleveland, Ohio.

BIG BAD VOODOO DADDY headline the Pantages Theatre in Tacoma, WA on Friday, September 25. The performance takes place at the Mount Baker Theatre in Bellingham, WA on Saturday, September 25.

THREE MO TENORS part of the Fleet Showcase, Saturday, September 25, at Mortensen Hall in Hartford, CN. Three Mo' Tenors showcases the incredible versatility of African American tenors. It starts with classical opera but features seven musical styles that span four hundred years of music-all in one entertaining evening - classical operatic music, but jazz, gospel, soul, spirituals, Broadway and the blues as well.

THE DAVID GRISMAN QUINTET on stage Sunday, September 26 at The Gordon Center for the Performing Arts in Owings Mills, Maryland. For more than 40 years, mandolinist/composer Grisman has been busy creating "dawg" music, a blend of many stylistic influences. Today the band consists of Enrique Coria on guitar, Joe Craven on string instruments, Matt Eakle on e flute and Jim Kerwin, on bass, the member of the band with longest tenure.

GLORIA ESTEFAN performs September 21 at Madison Square Garden in NYC.


FINAL OVATION
FRED EBB

Fred Ebb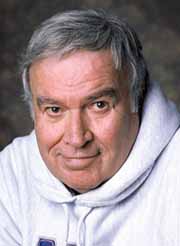 the New York born lyricist for hit Broadway musicals died at his home last Saturday, September 11, of a heart attack.

Reports of his age varied by almost a decade. Whatever the correct figure, he died too soon.

With his long time collaborator John Kander, Ebb wrote the scores for 11 Broadway musicals.

Among Kander and Ebb wrote during their four decades of collaboration were Chicago, Cabaret, Kiss of the Spider Woman, The Rink, Woman of the Year and Zorba. (1968). New York, New York was written for the 1977 Martin Scorcese film of the same name, which starred Minnelli and Robert De Niro. The song took on a life of its own after it was recorded by Frank Sinatra.

Kander and Ebb won Tony Awards for their scores of Cabaret, Woman of the Year and Kiss of the Spider Woman. In addition, the 2002 film version of Chicago, directed by Rob Marshall, won the Academy Award for best picture. Kander and Ebb customizing Las Vegas shows for performers such as Liza Minnelli and Chita Rivera and were responsible for the Barbra Streisand hit My Coloring Book. The team's last Broadway collaboration was Steel Pier which had a run in 1997 at the Richard Rodgers Theatre. In 2001 they did a musical version of The Visit, for Chicago's Goodman Theatre. That starred Chita Riviera. At the time of Ebb's death, the team was working on several projects including revising Over and Over, a musical version of Thornton Wilder's classic The Skin of Our Teeth, and a murder-mystery musical called Curtains.

Recently the duo made a substantial memorabilia donation to the musical theater collections of The New York Public Library for the Performing Arts. See Broadway To Vegas column of June 20, 2004.

On Monday, September 13 Minnelli guested on the new Tony Danza talk show. Danza acknowledged Ebb's death and discussed the loss with Minnelli. "Fred Ebb invented me, she declared. "I arrived home when I met Fred Ebb."

Later Danza and Minnelli offered a selection of songs spotlighting New York City. The finale was Minnelli. She looked up and softly said, "Thank you, Fred." Then she delivered the city's anthem, New York, New York.

Funeral services were Tuesday, September 14. Broadway theatre also dimmed their lights that night.

WHO IS Sen. Jim Jeffords of Maine.
















Next Column: September 26, 2004
Copyright: September 19, 2004. All Rights Reserved. Reviews, Interviews, Commentary, Photographs or Graphics from any Broadway To Vegas (TM) columns may not be published, broadcast, rewritten, utilized as leads, or used in any manner without permission, compensation/credit.
Link to Main Page
---
Laura Deni


CLICK HERE FOR COMMENT SECTION