! >
Broadway To Vegas
  SHOW REVIEWS     CELEBRITY INTERVIEWS     GOSSIP     NEWS 
| | |
| --- | --- |
| | |
Copyright: September 19, 1999
By: Laura Deni
CLICK HERE FOR COMMENT SECTION

RUBBER CHICKEN WIN


MIA ST. JOHN her breasts didn't explode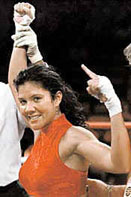 While Oscar De La Hoya and Felix Trinidad were preparing to try to knock the stuffing out of each other, Trinidad's flamboyant promoter Don King went shopping. King had won $7,500 playing a slot machine at Mandalay Bay. He spent more than that buying more expensive glitz at The Jewelers. That's the same store fighter Mike Tyson frequents. The Jewelers sued Tyson in February of 1998 claiming the boxer owed $805,350 for purchases made since 1996. At that time King was - and maybe still is - Tyson's manager and had nothing to say about the lawsuit.

Tyson also returned to The Jewelers but danced around socializing with King. "King and I had a great relationship, a great business relationship. But we're not great friends."

Also having experienced a sometimes strained relationship are Felix Trinidad, Sr. and Jr. thanks to King. It seems that the fight promoter introduced Trinidad, Sr. to a woman that resulted in Felix, Sr. leaving Felix, Jr.'s mother.

Not relying entirely on expert training and coaching, Trinidad brought along his good luck charm - a rubber chicken. They are everywhere.

A rubber chicken hangs from the porch of the Las Vegas home he rented. A rubber chicken was hung from a ring post during workouts and he had a chicken drawn on his fight bag. At a fancy restaurant inside the Paris Hotel the fighter bit into a chicken, indicating that was what he intended to do to De La Hoya.

Actually, it was a boring fight greeted by numerous boos until Trinidad was finally declared the winner. The new champ and his entourage partied hardily at the Hilton Hotel. So did Brad Pitt and Ed Norton and Andre Agassi finally put his official public stamp on what everyone has known for weeks - that he and Steffi Graf are a duo. Expect her to remain in Las Vegas and attend his Andre Agassi Grand Slam for Children benefit this coming Saturday.

Meanwhile Tyson, who forgot to leave his chewing to items on a menu, is set to return to the ring Oct. 23 in Las Vegas at the MGM-Grand. Showtime will televise the event.

Good-looking babes were also were a part of the preliminary fight card. Andrea Blevins and Atlanta Falcons cheerleader Nina Ahlin went at it.

More side bets were placed on the physical attributes of a preliminary round than anything else. Playboy centerfold Mia St. John who has an undefeated (11-0) boxing record was duking it out.

Divorced from Young and Restless star Kristoff St. John, the mother of two began her professional boxing career at the age of 29 and proved she could one two punch with the best of em.

The preliminary round before the De La Hoya-Trinidad patty-cake was one of the few fights where more attention was paid to a fighter's enhanced breasts than to the boxing gloves. The wagers concerned whether her implants might go splat. They didn't.


FEINSTEIN OPENS SEASON


Michael Feinstein returns to Las Vegas opening the Best of The New York Stage Series at the Performing Arts Center, University of Nevada, Friday, September 24.


MICHAEL FEINSTEIN
In New York Feinstein is seeing a dream come true with the opening of his own cabaret, aptly called Feinstein's at the Regency. The personable performer is a strong proponent of cabaret and was tapped to turn the Bellagio Hotel into cabaret but the experiment was a disaster

In New York people who go into a hotel to attend a cabaret show are there for the expressed purpose of enjoying the cabaret artist. The New York demeanor accommodates the cabaret scene.

In Las Vegas the atmosphere is disquieting. People stumble in, either in anticipation of - or as an afterthought to - gambling and glitz.

Feinstein gave it his best shot at the Bellagio and hit snake eyes. The experiment was commendable and the bag packing decision was high class. He returned to New York where there is a different sophistication and performance appreciation.

The energetic and tireless performer continues his concert tour while the musician's musician simultaneously opens his intimate and elegant Feinstein's. The marvelous Rosemary Clooney steps into the spotlight as the inaugural performer. We wish Michael Feinstein sublime success! We shall cover his University of Nevada performance.

The remainder of the season is a stellar offering. The Carnegie Hall Jazz Band with Jon Faddis, Music Director performs Saturday November 13. The New York Voices do the same on Friday November 19. Leslie Nielsen as Clarence Darrow takes center stage on Sunday December 5. Broadway star Betty Buckley performs February 8 and The Acting Company in Macbeth round out the season on April 2.


REASONS TO CELEBRATE

Las Vegas is proud of Gina Giacinto, Miss Nevada in last night's Miss America pageant. A preliminary winner in the bathing suit competition the sensible Gina purchased her gold one piece bathing suit for $12.99 at Marshall's Discount Store. Reportedly, others in the contest had paid as much as $l,000 for custom-made swimsuits.

When Gia isn't studying at the University of Nevada at Reno, she's a high kicking Rockette in the Nevada production show.

Gia isn't the only beauty in the Silver State. University of Nevada, Las Vegas student Alexia Vernon was recently crowned Miss Junior America for the West Coast, and Tishara Cousino was last May's Playboy centerfold.

Broadway To Vegas wants to sincerely congratulate last week's Emmy winners. While it may not be fair to single out one or two, we do feel it is appropriate to mention that last year's Tony Awards telecast hosted by Rosie O'Donnell, received two Emmy Awards. The executive producer Walter Miller accepted that Emmy for Best Variety, Music or Comedy Special, while son Paul Miller grabbed his own Emmy for directing the show, in the Best Directing of a Variety or Musical Program category.

The brilliant Edie Falco, who made her Broadway debut starring in the Tony winning Side Man, - and was the major reason to see the production - took home her statue for Best Actress, Drama series for HBO's The Sopranos.

Debra Monk, whose Broadway credits range from Nick & Nora to Redwood Curtain received her Emmy for her performance as a Guest Actress in a Drama Series on ABC's NYPD BLUE.

John Lequizamo didn't win a Tony for his play Freak, but took home the Emmy for the best Performance in a Variety or Music Program, which was for the TV adaptation of his Broadway play re-titled, John Leguizamo's Freak.
HOAGY CARMICHAEL CENTENNIAL


Composer Hoagland "Hoagy" Carmichael was born in Bloomington, Ind. in the autumn of 1899, and ranks among the finest of this century's popular composers.



HOAGY CARMICHAEL

He studied law at Indian University where he spent his free time organizing campus dance bands. He abandoned law to become a song writer

His music had a dreamy and relaxed mood and captured the heart of America's home-grown blues style. Louis Armstrong, Duke Ellington, the Dorsey brothers, and many more adopted his songs. They recorded their own adaptations, and performed the songs on what was then the hot new medium of radio.

Carmichael also appeared in several motion pictures and starred in his own radio and television programs.

Just 100 days before the new millennium, The Music Performance Trust Funds and NYC 2000 present the signature Hoagy Carmichael Centennial concert event: The New York Pops Celebrate 100 Years of Hoagy Carmichael. The free Sept. 22 concert at Rumsey Playfield, Central Park, will feature Skitch Henderson and his world renowned New York Pops orchestra, along with Michael Feinstein, Tony Award winner Lillias White, trumpet player Byron Stripling, and other special guests.

This heartwarming tribute will feature performances of Carmichael's most recorded standards, including Georgia On My Mind, Stardust, Skylark, The Nearness of You, Rockin' Chair, Ole Buttermilk Sky, and Heart and Soul.


DANCE THEATRE OF HARLEM


The Dance Theatre of Harlem, a world-class neoclassical ballet company, will celebrate its 30th Anniversary season with a two-week engagement at New York's City Center Sept. 21-Oct. 3rd.

The season will feature seven varied programs, including two World Premieres, one NewYork Premiere and revivals of several DTH classics such as Dougla and Firebird.

The World Premieres are Return choreographed By Robert Garland and Twist created by Dwight Rhoden. Robert Garland, Resident Choreographer at Dance Theatre at Harlem, found his inspiration for Return in a performance he attended at age 14 of DTH's early signature work Forces of Rhythm. Set to soul standards recorded by Aretha Franklin and James Brown, Return creates a new style the choreographer calls "post modern urban neoclassicism."

The New York Premiere, South African Suite, which will debut on Sept. 21, was choreographed by Arthur Mitchell, Augustus Van Heerden and Laveen Naidu to music by the Soweto String Quartet, Sandile Khemese and Dave Grusin. Musicians Reuben Khemese, Sandile Khemese, Thami Khemese and Makhosini Mnguni are joined by percussionists Samir Chatterjee and Donald Eaton.

The closing performance on Sunday, Oct. 3, will be a tribute to George Balanchine.


DRESSING US UP

The Fashion Institute of Technology unveils a retrospective of designer Bob Mackie's creations on Sept. 23.



BOB MACKIE fell off his platform heels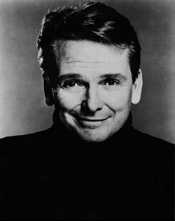 Mackie has designed clothes for Cher, Streisand, Diana Ross, Angie Dickinson, Raquel Welch, Ann-Margret and Bette Midler, to name only a few. "I consider them friends, but I distance myself from most of them. Carol Burnett is different, like part of the family, I did the costumes for her show for 11 years. And Bernadette Peters is a pal. But, let's face it, Cher's lifestyle and mine are not the same."

His life story Unmistakably Mackie, by Frank DeCaro divulges that the 59-year old designer still carries two scars on his chin he received when he was five years old. It seems Mackie was pretending to be Carmen Miranda and fell off his platform shoes.

Married to Marianne Wolford from 1960-63 they had a son, Robin Gordon.

As for a woman's wardrobe Mackie advises, "They're wrong to pay too much attention to the latest trend. I realize the magazines and the stores are pushing something new so they can sell. But a woman should just add to her wardrobe every year and not throw everything out. A well-dressed woman can wear the same black shirt for 10 years and look great."

As for himself the designer admits, "They're all off the rack. When I need something I need it yesterday. I don't care about clothes."


POSTAL SERVICE PRAISES BROADWAY
MEREDITH WILLSON get his name wrong and you'd be told off by his mother

Tom Wopat will be the master of ceremonies at the United States Postal Service unveiling of six Great American Composers/Lyricists; George and Ira Gershwin, Alan Jay Lerner and Frederick Lowe, Lorenz Hart, Richard Rogers and Oscar Hammerstein II, Frank Loesser and Meredith Willson, whose mother used to live in Las Vegas.

If any member of the press misspelled Willson - using just one l instead of two, she would call them up and read the riot act.

The stamp unveiling will include a free concert open to the public at the Broadhust Theatre at noon.

Performing will be Wopat who is currently starring in Annie GetYour Gun, Roger Bart, Barbara Cook, Brent Barrett, Kristin Chenoweth, Ann Hampton Callaway, Bashirrah Creswell, Rebecca Luker, and Faith Prince.


SWEET CHARITY

WARREN BUFFET hosted his annual Golf Classic in Omaha. The guest listed included Chuck Norris of Walker, Texas Ranger, baseball Hall of Famer George Brett, Pat Summerall of Fox Sports and Jack Valenti, president of the Motion Picture Association of America. Commending on his host Valenti said; "He's such a compelling character. He's the only business titan I know who's genuinely witty. He doesn't need a screenwriter to inject life into what he's saying." The event raised more than $1 million for Girls, Inc. in Omaha. Each year four youth oriented charities rotate as the tournament beneficiary.

ANDIE MACDOWELL who was born and raised in North Carolina, according to our roving reporter Trudy Knight, returned for the Ducky Derby last Saturday at the Biltmore Square in Asheville. The Duckie Derby is a charity event where rubber ducks can be purchased for $5.00 to raise money for the Neo-Natal Intensive Care Unit at Mission St. Joseph Hospital in Asheville.



Broadway To Vegas is supported through advertising and donations. Priority consideration is given to interview suggestions, news, press releases, etc from paid supporters. However, no paid supporters control, alter, edit, or in any way manipulate the content of this site. Your donation is appreciated. We accept PAYPAL. Thank you for your interest.



INVASIONS AND LEGACIES stars folk legend Tommy Makem. The Irish Repertory Theatre with Charlotte Moore, Artistic Director and Claran O'Reilly, Producing director, present the world premiere of Invasions and Legacies at the Irish Repertory Theatre, NYC.



TOMMY MACKEM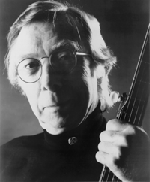 The production is a reflective evening of clever folk songs, comic stories, passionate poetry and informal history lessons, culminating Makem's four-decade career as a master of Irish folk music and lore. Also featured with Makem are Ron D'Adario and Bob Mastro. Directed by Charlotte Moore, Invasions and Legacies features set design by Klara Zieglerova and lighting design by Jason A. Cina. Performances through October 9.

Tommy Makem and the Makem Brothers appear tonight, Sept 19th at the Irish Festival in Baltimore, MD and then head to Albany, NY to do the same at their Irish Festival on Sept. 25.

As to whether he has plans to retire he answered; "Certainly, I retire every night and in the morning I get up, have my coffee and decide what I can do to make life interesting.

ANCESTRAL VOICES begins previews tonight, September 19 and officially re-opens at the Mitzi E. Newhouse Theater at Lincoln Center on October18. Written by A.R. Gurney the production stars Blythe Danner, Philip Bosco, Edward Herrmann, David Aaron Baker and Elizabeth Wilson.

GRAND HOTEL the 4-time Tony Award winner where a whirlwind evening of dancing and romancing awaits those in the Grand Hotel. Show runs through October 3 Staged at the 5th Avenue Musical Theatre Company, Seattle.

BARRYMORE Cincinnati Playhouse Sept 25-Oct 24.

CLARENCE DARROW starring Leslie Nielsen September 25 at the William Jewell College Liberty, MO. As part of their 35th anniversary season.

THE BEARD by Michael McClure Considered a milestone work of avant-guarde theater that was closed for obscenity in the 1960s. Jean Harlow and Billy The Kid are trapped together in eternity - their dialogue, while seemingly repetitive, simple and lewd, speaks to the nature of seduction, attraction and the perverse temperament between a man and a woman. Lawrence Sacharow directs. Performances September 23 to Oct. 10 at The Club, NYC.


WHO'S WHERE

SUSAN LUCCI will make her Broadway debut in Annie Get Your Gun, as a vacation replacement for Bernadette Peters. The hard working Peters goes ona three week vacation beginning Dec.21.

ERIC IDLE AND CARRIE FISHER discuss their careers at The Writers Build Theatre, Beverly Hills, CA Wednesday, Sept 22. Tickets $15.

HARRY BELAFONTE Lied Center for the Performing Arts, Lincoln, NE. September 22.

CHER AND CYNDI LAUPER perform at the Orlando Arena, Florida.

ELTON JOHN performs in the Jacksonville, Coliseum, Jacksonville, Florida on September 23. The next night John does more of the same in Atlanta, GA at the Phillips Arena.

RICK SPRINGFIELD steps into Smokey Joe's Cafe at the Virginia Theater, NYC October 19-31. Rumors are that he hopes this Broadway spot will increase his changes of replacing Tommy Tune in the EFX production at the MGM-Grand in Las Vegas.

ROSLYN KIND In 1992 she starred on Broadway at the Helen Hayes Theatre in 3 From Brooklyn - and is Barbra Streisand's half-sister - performs Friday, September 24. Lebanon Community Concerts, Tenn.



ROSLYN KIND, she's Barbra Streisand's half sister

Roslyn, who is down to earth, charming and personable, not only has won rave reviews for her singing, but also for her cooking. She once owned a bakery in Los Angeles.

As for growing up, Kind recalls that their mother was from the Eastern European tradition that believes compliments put the Evil Eye on you. "My mother, God bless her, was from the old school; she's rather knock us down than compliment us." Roslyn was in the sixth grade when Babs opened on Broadway in I Can Get It For You Wholesale. Suddenly Roslyn noticed that the kids in Flatbush "made a big magilla out of it." Their mother did not. "My mother would rather Barbra had gotten an education, gotten a job with a pension."


THIS AND THAT

DICK CLARK attending the World Gaming Congress in Las Vegas, showing off his new Dick Clark Rockin' New Year's Eve slot machine. Another money eater about to become a casino fixture is the Three Stooges slot machine. The mechanical device features film clips of the Stooges and Curly's trademark "hyuk, nyuk, nyuk" sound effect.

WB RADIO MUSIC AWARDS the first major television special to air on the WB, will be shown live Oct. 28 from the Mandalay Bay Events Center, Las Vegas. Tickets go on sale Monday, September 21. $20-$50.

LAUREN BACALL hosts a special screening of the 1956 television classic Blithe Spirit written by Noel Coward, which starred Bacall, Claudette Colbert and the author himself. Museum of Television & Radio NYC Sept 21. Prior to the screen Bacall will answer questions regarding the television show in which she played Elvira, the blithe spirit who returns from the dead to haunt the marriage of her husband and his current wife.

37TH NEW YORK FILM FESTIVAL presented by the Film Society of Lincoln Center rolls the reels Sept. 24-Oct10.

HONORING MICHAEL In 19th century England, farm workers honored St. Michael by trading their well-worn tools for costumes, musical instruments and dancing shoes. This version of the English Harvest Fair taking place on the Biltmore Estate in Asheville, N.C., even has a traditional grape stomp. September 25-Oct 24



Mention BROADWAY TO VEGAS for Special Consideration
Call (800) 942-9027









Next Column: September 26, 1999
Copyright: September 19, 1999. All Rights Reserved. Reviews, Interviews, Commentary, Photographs or Graphics from any Broadway To Vegas (TM) columns may not be published, broadcast, rewritten, utilized as leads, or used in any manner without permission, compensation and/or credit.
Link to Main Page
---
Laura Deni
broadway@broadwaytovegas.com
CLICK HERE FOR COMMENT SECTION