! >
Broadway To Vegas
  
 SHOW REVIEWS CELEBRITY INTERVIEWS GOSSIP NEWS

| | |
| --- | --- |
| | |
THE 19TH ANNUAL BROADWAY FLEA MARKET & GRAND AUCTION - - GEORGE BERNARD SHAW FESTIVAL - - TRIBUTE TO JULE STYNE - - LEADING LADIES - - LYRIC'S OPERA BALL - - ACTORS' FUND BENEFIT ON THE 20TH CENTURY - - 18TH ANNUAL THELONIOUS MONK INTERNATIONAL JAZZ COMPETITION - - MOSCOW CATS THEATRE IN AMERICAN PREMIERE - - DONATE . . . Scroll Down


MONEY COUNTS - CRITICS DON'T
Franco Dragone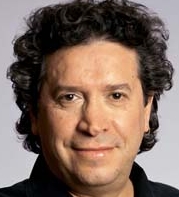 "It costs more to produce a show in Las Vegas than on Broadway," Franco Dragone declared while participating in an entertainment panel as part of the Globe Gaming Expo convention in Las Vegas.

Dragone is the inventive creator of Mystere at the Treasure Island, O at the Bellagio, Le Reve at Wynn Las Vegas and Celine Dion's A New Day at Caesars Palace.

"But I also see the day when we are producing shows in Las Vegas to be exported to New York," he added.

Dragone estimated a New York production might cost around $17 million while he spent $35 million on creating Le Reve and the theater cost $75 million.



Rita Rudner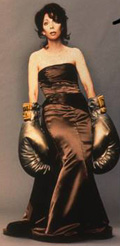 Dragone turns his head from Las Vegas to Broadway for the mounting of Carmen: The Musical. On September 7 the producers - Robin de Levita, Dragone and The Firm - announced the creative team for the production, based on the classic 1845 novel by Prosper Mérimée. Dragone will direct with music by John Ewbank, and a book by Sarah Miles. A developmental staging will be work-shopped later this year, with a Broadway production targeted for the 2006/07 season.

Chaired by Larry King, the panel consisted of Wayne Newton, Rita Rudner, Clint Holmes, boxing commentator Al Bernstein and Dragone.

While critics in New York can close a Broadway show, the entertainment panel agreed that Las Vegas critics opining negatively have little influence on the entertainment preferences of the 37.4 million people that visited Sin City last year.

Or, as Rudner neatly summed up: "Las Vegas is a fantasy town. I don't think Death of a Salesman is what people want to see."


MAN OR SUPERMAN? THE ART OF GEORGE BERNARD SHAW
George Barnard Shaw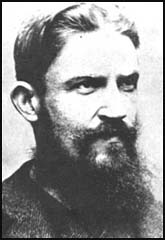 From September 17 to October 25, the Library for the Performing Arts in New York City is presenting a festival of play readings, lectures, panel discussions, film, and song. The festival marks the centennial of many Shavian events, including the writing and first performance of Major Barbara, the first performance of Man and Superman, and actor-producer Arnold Daly's successful, albeit scandalous Shavian season in New York. Daly produced a Shaw festival in New York in autumn 1905, presenting several plays including the New York premiere of Mrs. Warren's Profession. The play was closed after one performance, and Daly and the cast were arrested for disorderly conduct because of the play's depiction of prostitution.

Notable participants in the Library's Shaw programs include such award-winning actors as Philip Bosco, who has performed in eight productions of plays by Shaw; Dana Ivey, who has appeared both on stage and on television in Shaw plays; Anne Jackson, who appeared in Shaw's Arms and the Man; and Eli Wallach, who appeared in Shaw's Major Barbara.

The Shaw Festival began September 17, with an appearance by two writers on theater who have not shied from controversy themselves. The venerable critic Eric Bentley, who wrote Bernard Shaw (1947), and the New York Post theater columnist and television host of Theater Talk. Michael Riedel, looked at the controversial Shaw in Shaw in Perspective.



Eli Wallach and Anne Jackson in Major Barbara, New York, 1957. The New York Public Library for the Performing Arts, Billy Rose Theatre Collection (Friedman-Abeles).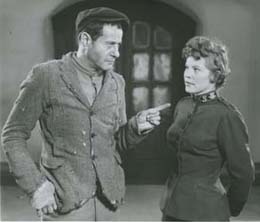 In subsequent programs, Shaw's plays will be performed and parsed by a number of Shavian experts. Lady Susana Walton, the widow of Sir William Walton, the great 20th century composer who wrote the film score for Shaw's Major Barbara, will talk about her husband's work and introduce a screening of the film, directed by Gabriel Pascal and starring Wendy Hiller, Rex Harrison, Robert Morley, and Sybil Thorndike.

Shaw scholar Leonard Conolly will give a lecture on Mrs. Warren's Profession, focusing on the play as well as the events surrounding the 1905 New York premiere and the court case.

Why Shaw Still Matters? will be the subject of a panel discussion by Leonard Conolly, J. Ellen Gainor, Martin Meisel, Charlotte Moore, and Stanley Weintraub. Dr. Rhoda Nathan, President of the Bernard Shaw Society, will lecture on Arnold Daly, Shaw's Man in America. There will be a reading of Mrs. Warren's Profession with Dana Ivey as Mrs. Warren, directed by Charlotte Moore, Artistic Director of the Irish Repertory Theatre.

The series will conclude with Shavian Musicals starring Constance Green, Ellen Lang, Irwin Reese, John Russell, and Pianist Robert Rogers. The program will feature songs from the musicals based on Shaw's plays, including Androcles and the Lion, The Chocolate Soldier, Her First Roman, and My Fair Lady will be performed by members of the Metropolitan Opera Chorus

"The Library for the Performing Arts takes pride in the free programs it offers to theater aficionados," commented Jacqueline Z. Davis, the Barbara G. and Lawrence A. Fleischman Executive Director of The New York Public Library for the Performing Arts. The Art of George Bernard Shaw, a series of talks, readings and performances, runs through Oct. 25 at the New York Public Library for the Performing Arts. Admission is free.



Broadway To Vegas is supported through advertising and donations. Priority consideration is given to interview suggestions, news, press releases, etc from paid supporters. However, no paid supporters control, alter, edit, or in any way manipulate the content of this site. Your donation is appreciated. We accept PAYPAL. Thank you for your interest.


SWEET CHARITY


THE 19TH ANNUAL BROADWAY FLEA MARKET & GRAND AUCTION The Broadway Flea Market, held each September in Shubert Alley, brings out the biggest and brightest stars from Broadway, Off-Broadway, Dance and daytime television to greet fans and sell memorabilia.

Casts and company members of dozens of shows are joined by theatrical unions and guilds, producing organizations, local merchants, and many other groups to sell costume pieces, autographs, original scripts, rare photographs, and so much more.

The event also includes the Celebrity Table, where celebrities gather throughout the day to sign autographs and pose for photos in exchange for donations.

The highlight of the Flea Market is the Grand Auction, in which singular items and opportunities such as walk-on roles in Broadway shows, television programs and films are available to the highest bidder. A benefit for Broadway Cares/Equity Fights AIDS. Sunday, September 25 in NYC.

PURLIE The Goodman Theatre's season opening benefit featuring The Broadway Musical Purlie.

Friday, September 23.

Cocktails and Seated Dinner at the Rooftop Terrace Tent Irving and Joan Harris Theater for Music and Dance followed by the 8:00 p.m. Performance of Purlie at the Goodman Theatre.

Dress: Black-Tie Ticket Price: $1,000 per person/Table of 10 for $10,000 Sponsor Tables of Twelve: $25,000 includes the option to have a Goodman artist seated at table.

Purlie is based upon the play Purlie Victorious by Ossie Davis. Music by Gary Geld; Lyrics by Peter Udell. Book by Ossie Davis, Philip Rose, Peter Udell. Directed by Sheldon Epps.

A major revival of this hit Broadway musical is long overdue, and the Goodman will do it proud. Purlie Victorious has pursued many careers in his short life, and now he feels he's received the call to be a preacher. All he needs is a church and his destiny will be fulfilled. But to achieve that dream, he has to con Ol' Cap'n Cotchipee, a Georgia plantation owner (and former slaveholder) out of a good bit of cash. As Purlie's devious plan unfurls, this delightful, irreverent musical shakes the rafters with laughter, love, and down right fun. Produced in association with Pasadena Playhouse, Purlie began previews September 17 and runs though October 23 at the Goodman Theatre in Chicago.

CHCAGO LYRIC OPERA'S OPENING NIGHT AND OPERA BALL Each year the Women's Board hosts the event which kicks off Chicago's social season, Lyric Opera's Opening Night and Opera Ball.

On September 24, Lyric will have another fabulous Opening Night celebration! Complete with a stroll down the red carpet into the beautifully adorned Civic Opera House, delicious pre-performance and intermission hors d'oeuvre and bubbling champagne, and a brilliant star-studded production of Bizet's Carmen, it promises to be another landmark evening for Lyric Opera.

This beloved production will play host to some of opera's brightest stars: Denyce Graves in the title role, Andrea Rost, Neil Shicoff, and Ildebrando D'Arcangelo.

Following the performance is the always-glamorous Opera Ball at the Hilton Chicago where stars and guests alike enjoy a midnight supper and dancing the night away.

AUTISM SPEAKS a benefit concert will take place on September 24, at the Kodak Theatre in Hollywood, CA. Jerry Seinfeld and Paul Simon will perform with Tom Brokaw emceeing the one night-only event.

Autism Speaks was launched earlier this year by the Chairman and Chief Officer of NBC Universal - Bob Wright and his wife Suzanne. "The concert is being held to raise money to research the causes of the autism epidemic and to raise awareness of this devastating childhood developmental disorder."

"I became aware of autism through some friends who are dealing with it and it is heartbreaking," Seinfeld said in a statement. "I wanted to do something to help address this problem and decided to do a show to raise funds for research."

THE FIFTH ANNUAL ACTORS' FUND BENEFIT CONCERT featuring On The Twentieth Century Monday, September 26 at The New Amsterdam Theatre in New York City.

Starring three-time Tony nominee Marin Mazzie, Tony nominee Douglas Sills, TV legend Joanne Worley, Spamalot's Christopher Sieber, The Producer's Brooks Ashmanskas and Brad Oscar, a special appearance by All Shook Up's Cheyenne Jackson, and many more!

This is a rare opportunity to see this hilarious Cy Coleman, Betty Comden and Adolph Green musical, featuring the original orchestrations (not heard since the 1978 Broadway production). Based on the plays of Ben Hecht, Charles MacArthur, and Bruce Millholland. Broadway production directed by Harold Prince. Produced on the Broadway Stage by Robert Fryer, Mary Lea Johnson, James Cresson, Martin Richards. Artistic Producer & Musical Director Seth Rudetsky. Choreography by Denis Jones. Directed by Peter Flynn.

Tickets are $75 to $2,500.

This concert benefits The Actors' Fund of America who, for over 120 years, has provided support and assistance to entertainment professionals in need. Monday, September 26th at the New Amsterdam Theatre, NYC.


OTHER PEOPLE'S MONEY


THE 25TH ANNUAL PUTNAM COUNTY SPELLING BEE recouped its initial investment of $3.5 million on September 4, 18 weeks after opening on Broadway, the producers announced Sept. 12. The William Finn, Rachel Sheinkin and Rebecca Feldman musical began previews April 15 at the Circle in the Square Theatre and opened May 2.

On Oct. 2 the Tony Award winning musical will stage an adult-audience-only version featuring risqué words and sentences.

THE PILLOWMAN which closes today, September 18, at the Booth Theatre in NYC, after 23 previews and 185 performances, recouped its entire $2.2 million investment and turned a profit producers announced on September 12. The dark comedy stars Billy Crudup, Jeff Goldblum, Zeljko Ivanek and Michael Stuhlbarg.

LENNON the musical based on the life of John Lennon, will close on Sept. 24 after 49 performances at the Broadhurst Theater. Producers are expected to lose most of their $7 million investment.


SPREADING THE WORD


BRITISH TV COURTING MAE WEST the bio play by Linda Ann Loschiavo has tickled interest across the pond.

"The folks who do a TV series in Great Britain and in the USA called me from London," Loschiavo told Broadway To Vegas.

"They want me to host an episode on the Biography Channel on Mae West."

Loschiavo was told to "expect to film in New York City in six weeks and it will air in January or February."

Loschiavo's play Courting Mae West covers the arrest, jailing, and legal aftermath surrounding Mae West's historic obscenity case. On February 9, 1927, Mae West was dragged out of a Broadway theatre, arrested for obscenity, brought to the West Side Court, and jailed there. She was charged and spent ten days at the Women's Workhouse on Welfare Island.

CARMEN Could there be a more universally loved opera than Bizet's masterpiece? Carmen, the gypsy temptress with the indomitable spirit, has made a lasting impact on generations of opera goers. Lyric Opera dramaturg Roger Pines compares historic Carmens — the stars who have defined the role through the years. An evening of wonderful recordings and captivating commentary. A feature of the Lyrics Opera of Chicago preview lecture series Thursday, September 22 at the UBS Tower in Chicago.

VICTORIA CLARK AND KELLI O'HARA a conversation with Tony award winner Victoria Clark and Tony award nominee Kelli O'Hara, the actresses who portray the roles of mother and daughter in The Light in the Piazza. Moderated by Ira Weitzman LCT Associate Producer, Musical Theater. Wednesday, Sept. 21 Beaumont Theater Lobby Lincoln Center Theater, NYC.

BREAKING IN 101: HOW TO WIN OVER THE SCRIPT READER Conducted by Staton Rabin. How the heck do you break in as a screenwriter without connections or a time-share in L.A.? And what does it take to make the dreaded "Hollywood" reader give your script a "Recommend"? Tisch Film alumna Staton Rabin, a veteran story analyst and writer who has her own Hollywood success story, gives you the inside scoop on what script readers really look for in a screenplay, and "real world" tips for storming the Hollywood barricades so that you too can see your name in Variety. September 21 in The Dean's Conference Room Tisch School of the Arts at NYU in NYC.

SELECTED SHORTS readings of short fiction by noted actors, hosted by Isaiah Sheffer and taped for National Public Radio broadcast. September 21 at the Westport Country Playhouse in Westport, CT.

TELEVISIONARIES Television unites us as a culture more than any medium. In this exciting new series, the creators, writers and producers of great TV shows talk about their careers and their artistic visions, in some cases accompanied by members of the casts and creative team.

Ton Fontana of Oz, Homicide and St. Elsewhere. Monday, September 26, at the Steinhardt Building in New York City.

IN POLITE COMPANY: D.C. CLERGY TALK RELIGION AND POLITICS IN RESPONSES TO PASSION PLAY, A CYCLE ( See Broadway To Vegas column of August 28, 2005 ) Who says religion and politics have to be taboo subjects at your next dinner party?

An exciting panel made up of some of Washington's most dynamic religious leaders will explore the role of religion and its relationship to politics in contemporary American society.

Written by Sarah Ruhl, the era-leaping three-act Passion Play, a cycle, explores politics, art and religion in the context of stagings of the Passion of Christ around the world.

Arena artistic director Molly Smith stages the ambitious 12-actor, 100-costume, tableau-rich epic, which references (among other things) theatre people, religion, Queen Elizabeth I, Hitler, Ronald Reagan, Vietnam and Oberammergau - the Bavarian town known for its centuries-old public reenactments of the last days of Christ. This event is free; however, reservations are required.

Takes place Sunday, September 25, in the Old Vat Room.

Passion Play, A Cycle continues its world premiere through October 3 at Arena Stages in Washington, D.C.



MOSCOW CATS THEATER the U.S. premiere of this unique show from Russia. 20 Cats! 2 Dogs! 8 Clowns! Walking Tightropes! Death-defying balancing acts! Jumping! Dancing! Acrobatics!.

Moscow Cats Theatre is the only entertainment of its kind in the world, featuring non-stop action by a troop of 26 cats performing acrobatic and dance numbers such as Cats from Outer Space and Queen of the Cats.

This is a non-verbal, colorful, and fun-filled show billed as appropriate for ages 2 and above.

Created in 1990 by Yuri Kuklachev, the production has performed in 80 countries.

The entire company includes 120 trained cats, 26 of which perform in each show.

It takes 10 caretakers and four veterinarians keep them in pampered condition. The felines also consume 55 cans of cat food every other day, with dry food and meat on alternate days.

Living condition befit their star status - each cat has it's own bed and chair. Home is the theater where none are caged. Rather, they live in elegant, glass fronted spaces.

The human cast includes;Yuri Kuklachev, Dmitri Kuklachev, Yelena Kuklacheva, Petr Gerasimov, Inga Gerasimov, Lioudmila Smirnova, Alexander Gerasimov, and Vasiliy Zhuravlev.

The Moscow Cats Theater runs weekends through October 30 at the TriBeCa Performing Arts Center in New York City.

LEADING LADIES Directed by Mark Rucker. The Ford Theatre in Washington, D.C. begins their 2005-2006 season with a regional premiere by Washington's own Ken Ludwig, who took Broadway by storm 15 years ago with his hilarious farce Lend Me a Tenor – a play which continues to delight audiences. He's back in top form with the even more outrageous Leading Ladies.

Leo and Jack are two down-on-their-luck Shakespearean actors touring the Elk Lodge circuit with their abbreviated presentations of Shakespeare. Penniless and desperate, they concoct a wild plot to swindle a dying woman by posing as her long lost relatives.

There's just one catch: the relatives are women.

Starring John Astin as Doc and Charlotte Rae as Florence. The cast will also include Tony Award winner Karen Ziemba, Remy Auberjonois and Potomac Region regular Daniel Frith.

September 23-October 23.

THE SCOTTISH PLAY by Lee Blessing. Directed by Melia Bensussen.

Starring Jere Burns. Theatre lore says it's bad luck to utter "Macbeth" inside a theatre. In this rollicking world premiere comedy, a director named Jack, played by Burns, is about to learn why.

Fire, frogs, squirrels, ex-wives and a hunky Hollywood half-wit are only the beginning of the toil and trouble that run amok when Jack, the new Artistic Director of Michigan's Northernmost Shakespeare Festival, attempts to complete the Bard's canon with the cursed tragedy.

A world premiere September 20 - October 23 Sheila and Hughes Potiker Theatre of the La Jolla Playhouse in La Jolla, CA.

GISELLE from Théophile Gautier, performed by the Ballet de l'Opéra de Paris. Accompaniment: Shanghai Philharmonic Orchestra Conductor: Velo Bahan.

Music by Adolphe Adam.

This ballet is one of the most famous of the Opera of Paris. Three dancers are the main characters. Love, vengeance and forgiveness all play a part in the timeless ballet about a young, Giselle, who is betrayed in love. Thursday, September 22 - Sunday, September 25 at the Shanghai Grand Theatre, China.

A MOTHER, A DAUGHTER AND A GUN by Barra Grant.

Starring Academy Award winner Olympia Dukakis and Tony Award winner George S. Irving and Tony nominee Veanne Cox. A comedy directed by directed by Jonathan Lynn. The show will run at the Helen Hayes Theater in Nyack, N.Y., from Sept. 23 through Oct. 9. Previews begin Oct. 14 at Dodger Stages in NYC for an official opening date of Nov. 1.

LEAVING HANNIBAL by Mary Barile who takes inspiration from 19th-century America and its legends to write plays that uncover small-town mysteries.

Leaving Hannibal will have its professional debut Sept. 24 at the York Theatre, in New York City.

Leaving Hannibal follows 17-year-old Sam Clemens, who longs for a different world than sleepy Hannibal, Mo. Clemens' world changes one magical summer night when the Great Wizard of the West and his seductive assistant unlock the secrets of a few human hearts.

Barile is a prize-winning playwright whose work was featured at the Kennedy Center's 2005 American College Theater Festival, the college equivalent of the Tony Awards. She is a doctoral student in playwriting at the University of Missouri-Columbia.

ABSURD PERSON SINGULAR stars Mireille Enos, Clea Lewis, Alan Ruck, Deborah Rush and Paxton Whitehead in the Manhattan Theater Club's revival of Alan Ayckbourn's play about three couples in three kitchens on three successive Christmas Eves. Previews begin at the Biltmore Theater on Sept. 22; the official opening date is Oct. 18.

BARBRA'S WEDDING written by Daniel Stern. Directed by Casey Stangl.

An out-of-work TV actor and his wife examine their own marriage in the midst of the madness surrounding their famous neighbor Barbra Streisand's elaborate Malibu wedding...an event to which they are not invited to.

Actor/Playwright Daniel Stern Crystal Bernard star in the West Coast premiere of Sterns hit Off-Broadway comedy that deals with such hot-button issues as over-zealous paparazzi, property rights in Malibu, the Hollywood pecking order and Arnold Schwarzeneggers Humvee.

Previews through September 22 for an Opening Night of September 23. Performances through October . 10 at the Falcon Theatre in Burbank, CA.

THE PRINCE OF LA by Dakin Matthews. Directed By Anne McNaughton.

From longtime Globe Associate Artist Dakin Matthews comes a modern verse drama of scandal and the clergy in present-day Los Angeles.

Winner of the LA Drama Critics Award for Outstanding New Play, and starring Matthews himself, this rich exploration of character and faith is both achingly funny and deeply moving.

The Prince of L.A. delves into the sensitive topic of corruption in the Catholic Church, while giving an insight into the men and women who devote their lives to the worship of God.

September 24-October 30 at The old Globe Theatre in San Diego,CA.

CAMELOT

Nili Bassman will play Guenevere in North Shore Music Theatre's all new production of Camelot. Photo by Paul Lyden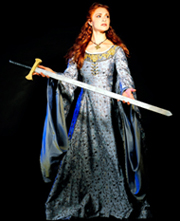 an all new stylized production of this Lerner and Loewe favorite.

This production contains nudity.

"Camelot has always been musical pageantry set amidst the splendor and magic of King Arthur's court with a powerful and tragic love story at its heart," said Jon Kimbell, NSMT's Artistic Director and Executive Producer "However, in the hands of a visionary Director like Gabriel Barre, audiences will see Camelot in a way they have never seen it before, it will defiantly have an edge."

Camelot will features Joseph Dellger (Arthur), Nili Bassman (Guenevere), Maxime Alvarez de Toledo (Lancelot), Josh Grisetti (Mordred), David Coffee (Pellinore) and Adam Wylie (Merlin and Tom of Warwick).

The 22 member ensemble also includes Kym Chambers, Michelle Liu Coughlin, Kelly Crandall, Vibecke Dahle, Shawn J. Davis, Michelle Dyer, Jessica Hartman, Joseph Jackson, Sae La Chin, Jeff Metzler, Lauren Parsons, Joe Reid, Vincent Rodriguez III, Sal Sabella, Dana Steer and Jeremy Stolle.

The creative team will also include Bill Stanley (Music Director), Patricia Wilcox (Choreographer), Jerome Martin (Scenic Designer), Jack Mehler (Lighting Designer), Pamela Scofield (Costume Designer), John A. Stone (Sound Design), Gerard Kelly (Hair and Wig Design), Dave Clemmons (Casting) and Bethany Ford (Production Stage Manager).

Due to the July 14, 2005 fire that destroyed the auditorium at North Shore Music Theatre, this production will be presented at The Shubert Theatre, in Boston, coincidently the same theatre the musical had its pre-Broadway tryout in 1960. Camelot will run September 20 through October 9.


| | | |
| --- | --- | --- |
| | | |
WHO'S WHERE


18TH ANNUAL THELONIOUS MONK INTERNATIONAL JAZZ COMPETITION hosted by Herbie Hancock and Billy Dee Williams and special guest Quincy Jones. A special tribute to George Benson - who will receive the Maria Fisher Founders Award for his contributions to jazz.

Special Guests Terence Blanchard, Dee Dee Bridgewater, Wayne Shorter, and Jimmy Heath. Guitarists from around the world vie for the top honors and $60,000 in scholarships and prizes The distinguished panel of judges includes Bill Frisell, Stanley Jordan, Earl Klugh, Russell Malone, Pat Martino, and John Pizzarelli. The artistic director if Bob James.

Ten semifinalists will perform at the Smithsonian National Museum of Natural History's Baird Auditorium on September 18th. The following night at the Kennedy Center's Eisenhower Theater, the three finalists will compete prior to the concert. All the judges are scheduled to take part in the concert along with many of the jazz luminaries in attendance, including Herbie Hancock, Clark Terry, Thelonious Monk Jr., Terence Blanchard and Jimmy Heath.

KITTY CARLISLE HART in honor of her 95th birthday performs September 20th – 24th at Feinstein's at the Regency in NYC.

TRIBUTE TO JULE STYNE Happy Birthday, Jule – Celebrating the 100th Anniversary of the Birth of Jule Styne.

Singer-actor Kimberly Daniel de Acha pays tribute to one of America's most colorful and gifted songwriters, Broadway and pop legend Jule Styne. She'll share stories and great tunes from Gypsy, Funny Girl, Bells are Ringing, Do Re Me, Peter Pan and hit songs - Three Coins in the Fountain, and more – with pianists Kathy Kozak, Jack Mezzano, and a few surprise guests. Sunday, September 25, at Frost School of Music at the University of Miami.

THE MUSIC OF FRANK WILDHORN From Whitney Houston's international number-one hit Where Do Broken Hearts Go, to the songs that have made Linda Eder famous, Frank Wildhorn has been one of the most prolific composers of our time. Now, the 4-time Broadway composer will share two evenings of his greatest hits, backed up by a 7 piece band and four of Broadway and Pop music's greatest voices. Sept 23-24 at the Lenape Performing Arts Center in Marlton, NJ.

NEIL DIAMOND on stage Tuesday, September 20, at the Key Arena at Seattle Center in Seattle, WA. On Thursday he'll be in the spotlight at General Motors Place in Vancouver, BC. Saturday finds him at the HP Pavilion at San Jose in San Jose, CA and next Sunday he can be enjoyed at the Save Mart Center in Fresno, CA.

MICHAEL BUBLE begins is Australian tour Tuesday, September 20, with a show at Hamer Hall in Melbourne. On Saturday he can be enjoyed at the Entertainment Centre in Adelaide.

COLDPLAY star at the Target Center in Minneapolis on Tuesday, September 20. ON Wednesday they perform at the Verizon Wireless Amphitheater in Bonner Springs, Kansas. Friday means they are at the Smirnoff Music Center in Dallas. On Saturday they headline the C.W. Mitchell Pavilion at The Woodlands, Texas.

CHRISTINE ANDREAS performs Sept. 21 - Oct. 2, at the Prince Music Theatre in Philadelphia.

THE SOUTH DAKOTA JAZZ ORCHESTRA'S PREMIER CONVERT takes place Thursday, September 22nd at the Belbas Theatre at the Washington Pavilion of Arts and Science in Sioux Falls, SD.

PAUL McCARTNEY performs Tuesday, September 20 at the Philips Arena in Atlanta. On Thursday he opens a two night stand at the Wachovia Center in Philadelphia.

LUCINDA WILLIAMS on stage Tuesday, September 20 at the Lensic Performing Arts Center in Santa Fe, NM. On Thursday she's on stage at the Gypsy Tea Room in Dallas. On Friday she appears at the Austin City Limits Music Festival at Ziker Park in Austin, TX.

TONY BENNETT on stage Tuesday, September 20 at Humphrey's By The Bay. Thursday he opens a three night engagement at the Golden Nugget in Las Vegas.

THE ROLLING STONES doing their hits Saturday, September 24, at Nationwide Arena in Columbus, Ohio.

LYLE LOVETT opens a two night stand, Monday, September 19, at Bass Performance Hall in Fort Worth, Texas. On Thursday he at the Floores Country Store in Helotes, Texas. On Friday he takes part in the Austin City Limits Music Festival at Ziker Park in Austin, Texas.

JOHNNY MATHIS performs Thursday, September 22, at the State Theatre in Cleveland.
















Next Column: September 25, 2005
Copyright: September 18, 2005. All Rights Reserved. Reviews, Interviews, Commentary, Photographs or Graphics from any Broadway To Vegas (TM) columns may not be published, broadcast, rewritten, utilized as leads, or used in any manner without permission, compensation/credit.
Link to Main Page
---
Laura Deni


CLICK HERE FOR COMMENT SECTION