! >
Broadway To Vegas
  SHOW REVIEWS     CELEBRITY INTERVIEWS     GOSSIP     NEWS 
DROLL, DEVILISH, DELIGHTFUL, TALENTED MARVIN HAMLISCH

Marvin Hamlisch is a hyper kinetic workaholic for which we should all be grateful. Industry folk have been bestowing upon him Oscars, Tony Awards, the Pulitzer and assorted other dust catchers.



MARVIN HAMLISCH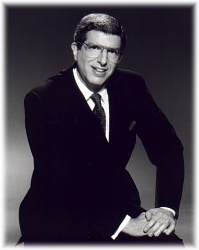 Although his first love is writing for Broadway Hamlisch is currently on tour - abet a scatterbrained one - performing in Midland, Texas, then flying to Las Vegas where he did the act Friday night at Art Hall, and then jumping back on a plane to return to Texas for a show in Galveston.

He's personable which is something a composer has better be if he intends to step away from the sheet music. He's always been an easy going schmoozer. He's the guy who - after winning his third Oscar in one night - leaned over the podium and instead of thanking a long list said - I suppose we can speak as friends . . .

On stage Hamlisch's dry wit mixes memories and music in a winning combination. He explained to the 1300 watching his Las Vegas show that he is " not just playing on a Steinway, but it's a Steinway and Sons piano. Steinway and Sons. If there is anyone concerned about the two boys - they now work for Yamaha."

Performing at that Steinway and Sons piano on a bare stage with no scenery or adornment of any kind. Glancing at the bare piano top, Hamlisch tongue in cheek thanked the flower committee "for doing such a subtle job."



BARBRA STREISAND made music while Hamlisch fetched donuts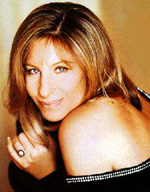 After playing Through The Eyes of Love he discussed his background including starting out as the rehearsal pianist for the original Broadway show Funny Girl which catapulted Barbra Streisand into the supernova.
"What is the function of a rehearsal pianist?" Hamlisch retorted. "Well, whenever Barbra Streisand said - Gee, I'd really like a donut' . . . "

The friendship and respect that developed while Hamlisch was fetching donuts has lasted for decades. He conducted her millennium concerts and was rapturous about their latest album Timeless due to be released shortly on Sony.

As for working with the lady who has a reputation as a perfectionist Hamlisch is defensive of her and explained - If you want to clock out after an 8-hour day then don't take the job. Sometimes it was 18 hours sometimes no sleep at all. If you are the type to dig deep never settling for an A but demanding an A plus, that's what it's like to work with Barbra.

The Julliard graduate knocked out the theme from The Swimmer before having some fun with They're Playing My Song.

To complete The Swimmer which was Hamlisch's big break, required him to travel from New York to Los Angeles. At that time he didn't like to fly so bought a railroad ticket. "It takes 60 hours," signed Hamlisch. "If you ever want to get over the fear of flying all you have to do is take a cross country train ride.

The multi talented man doesn't confine himself to his own works. He performed a tribute to Richard Rodgers and then said, "To show you ho old I am there are three theaters in New York that changed their names to people I knew - Walter Kerr, Neil Simon and Richard Rodgers."

As for awards Hamlisch likes the knighthood system in English where Andrew Lloyd Webber, who just turned 50, is now Sir Andrew Lloyd Webber. "Here we have the Kennedy Center Honors and to get a Kennedy Center Honor you have to be 92 and dead or hobbling."

"They ought to give you the award while you're young enough to enjoy it," he crabbed.

He stressed his admiration for Andrew Lloyd Webber and indicated he felt many of Webber's compositions would become classic and then he introduced Texas tenor Stephen Lehew who received his own standing ovation after performing a Webber song that deserves to become a classic, This Is All I Ask from Phantom of the Opera.


ANDREW LLOYD WEBBER admired by Hamlisch for his talent and title

Noticing children in the audience Hamlisch complimented the parents who brought them. He indicated his only complaint with the presidential candidates is that nobody addresses the importance of education in the arts for young children. Statistics flew from his lips. He indicated that children who were exposed to the arts at an early age scored better on SATs - 62 points higher in math and 50 points higher in English than their counterparts who weren't exposed to the arts at an early age.

In addition to his Juilliard training he holds a bachelor of arts degree from Queens College. "I went to a college not a university. I was 55 before I learned the difference. All I know is it was free and my parents were thrilled." He advises young people who are interested in a career in music to have a Plan B."I remember my mother said to me, 'What happens if you don't make it as a composer?' And that's why I have a teacher's degree.

"You always need a backup," Hamlisch said. "The music business is so fraught with danger -- 0.0000001 percent of the people who want to get into it are really successful and can pay their rent."

An alternate plan can help struggling musicians pay the rent and sustain themselves while they are building a career, Hamlisch said. On stage Hamlisch composed "songs" from titles thrown to him from the audience and answered questions, one of which was what did he enjoy doing the most. "If I was to pushed against a wall about my favorite, I'd say I love to write for Broadway.

He closed his Vegas show by bringing on stage choir members from UNLV and First Presbyterian Church where they joined Hamlisch and Lehew in If We All Sing One Song which Hamlisch penned with Marilyn and Alan Bergman, after visiting the Dalai Lama in India

If you have an opportunity to see Marvin Hamlisch perform, don't miss it. He's funny, endearing, informative and entertaining.


ISSAC STERN AT 80: A CARNEGIE HALL CELEBRATION

Issac Stern is universally considered to be one of the greatest musicians of all time. He has been hailed as "one of the supreme violinists of this century" and "the first American violin virtuoso." He calls himself "a fiddle player."



ISSAC STERN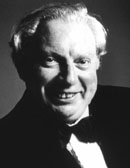 This coming week-end, in honor of his 80th birthday and his 40th anniversary as Carnegie Hall President, the joint is gonna be jumpin'

Two says of events featuring music, film, an exhibition and a Star-Studded Birthday Concert at the Weekend's Conclusion

Emanuel Ax, Yefim Bronfman, Sarah Chang, Glenn Dicterow, Leon Fleisher, Marilyn Horne, Joseph Kalichstein, Ida Kavafian, Joel Krosnick, Midori, Yo-Yo Ma, Kurt Masur, Samuel Rhodes, Sharon Robinson, Joel Smirnoff, Arnold Steinhardt, Michael Tree, Paul Trueblood, Jian Wang, Pinchas Zukerman, Betty Comden and Adolph Green, and Sir Peter Ustinov are among the artists who will appear as part of the two-day birthday bash.

Also taking part will he Stern's children: conductors David Stern and Michael Stern, and his daughter, Rabbi Shira Stern, who will speak at the weekend's culminating concert.

The celebration will include a new exhibit in the Rose Museum, displaying rare materials on loan from Mr. Stern's extensive personal archives; a retrospective of films featuring Mr. Stern; family concert matinees, special concerts featuring young artists Mr. Stern has mentored, and a festive evening concert with distinguished friends and colleagues.

Also in honor of Mr. Stern, WQXR-FM will designate September 22 as "Isaac Stern Day," broadcasting his recordings and birthday greetings from colleagues and friends from 9:00 AM to 9:00 PM that day.

When Stern was less than a year old, his parents fled with him from the Russian Revolution and settled in San Francisco. His earliest memories are of American life. Both his parents were musical, and his mother, who had studied at the St. Petersburg Conservatory, began teaching him the piano when he was six.

Unlike some child prodigies, he did not take up the violin until the advanced age of eight, and he was 14 before he made his recital debut. With his San Francisco Symphony Debut, playing a Brahms Violin Concerto, two years later, with Naoum Blinder, his major teacher and concertmaster of the orchestra, his career was launched. On October 11, 1937, at the age of 17, he made his New York debut at Town Hall. In 1943, he debuted at Carnegie Hall, and in 1944, with the New York Philharmonic under Arthur Rodzinski. He played with the New York Philharmonic for more than four decades.

With his early performances in New York, his career began to soar, at first under the guidance of impresario Sol Hurok.

Since his European debut in 1948 at the Lucerne Festival under Munch, he has concertized the world over including the USSR in 1956, played in the internationally renowned Istomin-Stern-Rose Trio and premiered violin works by Bernstein, Hindemith, Penderecki, Rochberg, and Schuman. He gave an historic performance, with the Israel Philharmonic Orchestra, conducted by Leonard Bernstein, was captured in the film A Journey to Jerusalem.

More than a decade later, his visit to China resulted in the Academy Award-winning documentary From Mao to Mozart: Issac Stern in China, which also received a special mention at the Cannes Film Festival.

One of the most recorded violinists of our age, he was the ghost violinist for John Garfield in the 1946 film Humoresque and played the violin solo for the Oscar-winning soundtrack of Fiddler on the Roof. Another film in which he performed was Tonight We Sing, the film biography of Sol Hurok, in which he appeared as Eugene Ysaye.

Stern is not only a champion musician, he has also championed cultural preservation in America. In 1960, he organized a group to save Carnegie Hall from demolition and was instrumental in the decision to preserve it as a National Historic Landmark. Consequently, he became president of the Carnegie Hall Corporation, a position he held for over thirty years. He was featured in the Emmy Award winning Carnegie Hall: The Grand Reopening (1987). Among the numerous awards he has received is the first Albert Schweitzer Music Award bestowed on him "for a life dedicated to music and devoted to humanity."



Broadway To Vegas is supported through advertising and donations. Priority consideration is given to interview suggestions, news, press releases, etc from paid supporters. However, no paid supporters control, alter, edit, or in any way manipulate the content of this site. Your donation is appreciated. We accept PAYPAL. Thank you for your interest.


SWEET CHARITY

ARTISTS FOR THE CURE AT CARNEGIE HALL BENEFIT CONCERT Sir Andre' Previn, Conductor and Piano. Mandy Patinkin, Master of Ceremonies. Juilliard String Quartet; Joan Kwuon, Violin Denyce Graves, Mezzo-Soprano Evelyn Lear, Guest Artist; Donna Murphy, Vocalist Prometheus Chamber Orchestra. Presented by Artists for Breast Cancer Survival Friday, September 22.



BLITHE SPIRIT Pearl Theatre 80 St. Marks Place NYC Stephen Hollis directs Joanne Camp, Hope Chernov, Doug Stender, and Delphi Harrington as Arcati, a role originated on stage and repeated on film by Margaret Rutherford. Costumes by Leslie Yarmo. Through October 15.

JERRY'S GIRLS the glossy Herman musical revue has begun a two-month run at the Broward Stage Door Theatre. Florida. The show's six actress-singers -- triple Carbonell Award-winner Margot Moreland, four-time Carbonell nominee Irene Adjan plus Lisa Hookalo, Kelly Briscoe, Paulette Dozier and Vicki White sing more than three dozen songs and change outfits almost as often. Directed by Dan Kelley, Choreographer Robert Craig Dawson. Musical director David Nagy.

TANTALUS opened Friday at the Denver Performing Arts Complex, through December 17.


WHO'S WHERE

ELAINE ST. GEORGE

SEN. ORRIN HATCH of Utah making debut as cabaret song writer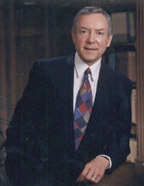 just in time for Election Day will premiere her 3rd cabaret how Do Re Mi, Democracy at Judy's Chelsea in NYC.

Do Re Mi, Democracy will feature the lyrics of Irving Berlin, Yip Harburg, and Stephen Sondheim.

It will also mark the cabaret debut of a song by Senator Orrin Hatch!

Director of Do Re Mi, Democracy is MAC Award winner Lina Koutrakos, who is a Master Teacher at the Eugene O'Neill Cabaret Symposium. The musical director is Julia Mendelsohn. October 22-November 13.

BERNADETTE PETERS at the Mann Music Center in Philadelphia September 22.

KAREN MASON continues at Arci's Place, NYC through October 15 Best-known to theatre audiences as the Standby Diva in Broadway's Sunset Boulevard is featured in Sleeping Dogs Lie, an award-winning short film by Joseph Moran. The singer/actress plays Judge Loretta Sansone in the comedy which has been earning raves at film festivals all over the country. The film recently won the Silver Award in Comedy at the WorldFest in Houston. It has also been the official selection at ten film festivals across the country. including; U.S. Comedy Arts Festival, Aspen, Carolina Film and Video Festival, WorldFest Houston, Aspen ShortsFest, Los Angeles Independent Film Festival, Toyota Comedy Festival, New York, Nashville Independent Film Festival, Wine Country Film Festival, and the Palm Springs International Film Festival.

MICHAEL FEINSTEIN State University of New York, Purchase Arts Ctr, Purchase, NY on September 24.

CHRISTIANE NOLL former star of Broadway's Jekyll & Hyde, performs with the Nashua Symphony in Nashua, NH; September 22

SARAH BRIGHTMAN doesn't stay in one place long. She takes her enormous talents to. September 18 in Montreal, PQ at the Molson Centre on Sept. 18. The following night it's on sage in Rochester, NY at the Auditorium Centre followed by a performance in New York, NY at the Theatre @ MSG on September 22 and then she does it again in Atlantic City, NJ at the Mark G. Etess Arena on September 23.

SERGIO MENDES gave his audience in Salt Lake City a thrilling 1 1/2 hours of nonstop music setting the record straight that if anyone thought that after four decades in the business Mendes has been sluffing off - were wrong. Vocalist Jack Wood, who at one point in his career sang backup for Frank Sinatra, opened the evening with a set of half-dozen songs themed around the movies. Wood was backed by a quartet that included keyboardists Bill Brendel, who is Mendes' music director and Tom Gavins, who was the arranger for Doc Severinson and the Tonight Show band for 19 years.

BARBARA COOK at the Sydney Opera House in Sydney, Australia September 21 and 22.

JOSE FELICIANO IN CONCERT with Arturo Sandoval. Presented by Stratta/Philips Productions Carnegie Hall, NYC. September 20.

SALLY STRUTHERS commuting from Las Vegas, where she is starring in Always, Patsy Cline, to Los Angeles where she is starring in a new TV series The Gilmore Girls To keep up with her schedule Sally uses visualization techniques. She visualizes herself being shot out of a canon and doesn't land until the curtain comes down. The Always Patsy Cline show is moving uptown. After a successful run at The Silverton which down the road a piece, the production moves to the Strip in October.


THIS AND THAT

JOAN COLLINS showed up in LasVegas at Harrah's hotel to attend Clint Holmes show.

KIRK DOUGLAS looking fit and handsome dining at the Picasso restaurant in the Bellagio Hotel.

STEVE SCHIRRIA still recovering from his whirlwind trip to the Emmys, the former Las Vegas Riviera Hotel Entertainment Director, who still keeps his finger in the pie as the Riv's entertainment consultant, is back at work filming HBO's The Sopranos in New York. HBO flew the cast, including Steve and his wife, to the ceremonies. Not bad for a man who started out as a bouncer at Las Vegas' Brewery disco many years ago. Meanwhile back at the Riv, Schirripa's head publicist, John Neeland, who is working with USA Network's new series, The Huntress, filming at the resort. Neeland, a SAG member for decades, appearing silently in such flicks as Don Johnson's first big picture, The Magic Garden Of Stanley Sweetheart for Paramount and the now cult classic, A New Leaf starring and written by Elaine May and co-starring the late great Walter Matthau, finally got to say his very first line on camera. I guess patience pays off. The episode, The Two Mrs. Thorsons, a two-parter, will air in February, 2001.



Mention BROADWAY TO VEGAS for Special Consideration
Call (800) 942-9027









Next Column: September 24, 2000
Copyright: September 17, 2000. All Rights Reserved. Reviews, Interviews, Commentary, Photographs or Graphics from any Broadway To Vegas (TM) columns may not be published, broadcast, rewritten, utilized as leads, or used in any manner without permission, compensation and/or credit.
Link to Main Page
---
Laura Deni



CLICK HERE FOR COMMENT SECTION
\