! >
Broadway To Vegas
  
  REVIEWS INTERVIEWS COMMENTARY NEWS

| | |
| --- | --- |
| | |
LES MOONVES HAS NEW JOB TITLE AND OFFICES AT CBS; HIS VICTIMS GET NOTHING - -2018 THEATRE HALL OF FAME INDUCTEES - - COPYRIGHT LAWS APPROVED BY EUROPEAN PARLIAMENT - - LAS VEGAS HOTEL CHARGES FOR A DRINK OF TAP WATER - - TOWARDS ARAB DRAMATURGIES - - LARAMIE: A LEGACY - - PRINCESS EUGENIE AND HER FINANCE JACK BROOKSBANK ANNOUNCE WEDDING DETAILS - - WINNIE-THE-POOH: EXPLORING A CLASSIC - - DONATE . . . Scroll Down






Copyright: September 16, 2018
By: Laura Deni
CLICK HERE FOR COMMENT SECTION


LES MOONVES HAS NEW JOB TITLE AND OFFICES AT CBS; HIS VICTIMS GET NOTHING
Julie Chen and Les Moonves. Neither one of them seem to "get it."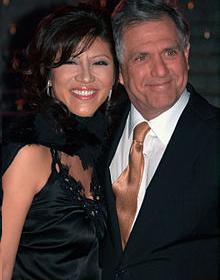 Whew! What a week!

Is it all really smoke and mirrors? Oh, the intrigue and retaliation.

It's only been a week since disgraced former CEO of CBS Les Moonves relinquished that position. For a brief moment that news made it one of the happiest days of my life. Than reality set in.

It appears that Moonves is not disappearing quietly into his personal money pile.

Moonves remains at CBS as an unpaid advisor, with offices in Los Angeles and New York and security at his home - paid for by CBS as part of his termination agreement.

Moonves sticking around CBS as an advisor - why? Fortune 500 companies - of which CBS is one - traditionally have disaster succession plans. No matter how fit and healthy the top brass may appear, disaster can always strike. A heart attack or stroke resulting in serious impairment or death. Anybody can get hit by a truck. Why wasn't a plan in place? Why do they need Moonves to advise?

Needing him to stay on for long term advisement doesn't speak well of COO Joe Ianniello who has been bumped up to CEO. He oversaw the monetization of CBS shows across multiple platforms and the licensing of digital services. He's widely respected by Wall Street, but he is BFF with Moonves - meaning he probably won't be hired as the new CEO.

Ianniello released a memo to CBS staff on Monday in which he stated a commitment to a safe working environment.

"At the core of any company is its culture," Ianniello wrote in the memo. "And never has it been more important for us to make it abundantly clear that CBS has a steadfast commitment to diversity, inclusion and a safe and positive working environment."

According to his bio, his many accomplishments and responsibilities include:



Joe Ianniello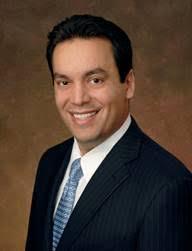 Born in 1968, Ianniello started his career at CBS in 1997 as Director of Financial Planning.

His next move within CBS was as its Vice President of Corporate Development from 2000-2005. At that position, Ianniello was in charge of all financial planning matters at CBS including investor relations. He became Senior Vice President of Finance and Treasurer of Viacom Inc. in July, 2005. During that time, he was involved in many of the mergers and acquisitions including the acquisitions of BET, Comedy Central and Sportsline. He was also involved in the divestiture of Blockbuster.

In December 2015, he served as Senior Vice President of Finance and Treasurer of CBS Corporation.

During the time since, he was Director of Entercom Communications Corporation and Executive VP / Treasurer of CBS Radio Inc. In 2009, Ianniello served as CBS's Chief Financial Officer and Executive Vice President of CBS Corporation for four years, where he was responsible for the company's financial strategy across all of its operations. He was named COO of CBS Corporation in 2013.

In 2017, Ianniello signed a contract extension to June 30, 2022, a year longer than then Chairman and CEO Moonves.

That doesn't sound like a guy who needs an advisor.

He shouldn't need help in anything. To suggest that Ianniello will need Moonves to guide him is insulting to Ianniello.

Moonves possess a brilliant business brain with a grasp of what the general public wants to see. However, he didn't create any of the network programs. No president of any network is the person who actually creates the programs. Dick Wolf is the creative genius behind the CSI shows. CBS has also had its share of clunkers. Living Biblically began airing on February 26, 2018 and ran for 13 shows becoming CBS' least watched series that season and tied for last place in adults 18-49. It was pulled April 19, 2018 descending into cancellation hell.

With Moonves, it sounds as though the network is soft balling sexual misconduct accusations. In a smoke and mirrors change of title, is Moonves still running the show?

A prospective $120 million payout to Moonves will be put in a holdover trust pending the results of an investigation into allegations of sexual misconduct against him, according to a corporate filing released on Monday, September 10, 2018.

But the results of those investigations will not be released publicly under the terms of the settlement agreement between Moonves and CBS.

According to that filed separation agreement, CBS has agreed to "seek to preserve the confidentiality of all written and oral reports by the investigators in the Internal Investigation, and all information and findings developed by the investigators or included in such written or oral reports in relation to Executive." The agreement calls for both sides to not make disparaging comments about each other.

Moonves and CBS agreed to allocate $20 million of Moonves' $140 million payout for #MeToo causes, according to the filing.



Gayle King called for CBS to show transparency.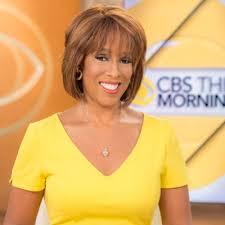 Even CBS This Morning superstar Gayle King riled against the secrecy and called for CBS to exhibit transparency regarding Moonves.

"I'm sick and sick of the story and sickened by everything that we keep hearing. In our own house, we must have transparency," King declared as she addressed the secrecy provisions. "I would think, how can we have this investigation and not know how it comes out?" King asked. "Les Moonves has been on the record, he says, listen, he didn't do these things, it was consensual, that he hasn't hurt anybody's career. I would think it would be in his best interest for us to hear what the report finds out.

"You have women who are coming forward, very credibly, talking about something that's so painful and so humiliating," continued King. "It's been my experience that women don't come out and speak this way for no reason. They just don't. They just don't do it," King reiterated. "And so I don't know how we move forward if we don't - we at CBS - don't have full transparency about what we find."

In defending himself Moonves declared that three of the relationships were consensual.

That just means it wasn't forced rape. There are numerous reasons why women "consent" to sex with a powerful man: the need to keep their job - they need their pay check - they need the promotion - they are in fear of the man's status and power. Consent has nothing to do with love. It has to do with survival.

All of the currently disclosed allegations date back to when Moonves was married to his first wife, Nancy Wiesenfeld, with whom he had three children and divorced in 2004; two weeks later he married Julie Chen, who hosts Big Brother and The Talk for CBS. Together they have one child.

Moonves and Chen are perfectly matched. They may share the same amoral standards. Chen has bragged on television about not having a conscious. Nothing could have made that clearer than how she signed off last Thursday after returning to television as host of Big Brother.

For the first time in her 14-year marriage to the disgraced Moonves she used her married name. Previously, the broadcaster only identified herself as Julie Chen.

"From outside the Big Brother house, I'm Julie Chen Moonves," she said. "Good night."

Signing off that way didn't come across as a show of support for her husband. Rather, it looked like a 'screw you' statement to the women who have come forward with allegations against her husband. It could have also been a dig at CBS.

Trucks dropping off moving boxes at their California home has resulted in people speculating. That shouldn't have come as a surprise. As CEO of CBS Moonves could sit in his California home and watch the New York feed. Moonves is required to return all of the technical equipment and anything else in his possession that is the legal property of CBS.

Chen is demonstrating what I have known for years - she isn't a mild mannered, retiring wall flower. She's tough, hard edged, with an ego which could walk on its own.

She's bragged that she likes her husband's ego, swagger and his attitude that the world revolves around him. She doesn't quite understand that not everything is about him. I wrote a mystery book which she hasn't read called Who Killed Irv? in which one of the characters is a television network president. Julie Chen is convinced that the book - which she hasn't read - is about her husband. People have told me she's asked them to post or say negative comments, and absolutely forbids anyone to say anything good about a book which she hasn't read. If the guy in the book is based upon Moonves, which it isn't, then what we have is a dude who sexually abuses women while . . . oh, gracious.

Then there is her crew from The Talk, a show in which she co-owns with panelist Sara Gilbert. It's a show I made a special effort to watch last week.



Sara Gilbert with her wife Songwriter Hal of Fame member Linda Perry at the Los Angeles LGBT Center's An Evening with Women event in 2014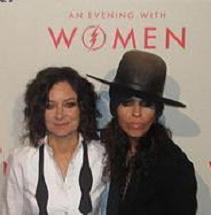 Sara Gilbert may be contractually caught between a rock and hard place. The Talk was her idea and concept. She took that to Julie Chen, who after all is the wife of the then CBS head honcho. In turn, Chen wanted and received half ownership of The Talk.

Since Chen started flaunting her married name firms have come forth saying they will no longer book their clients on The Talk.

Julie Chen 'Moonves' should leave that show.

I don't think for one iota Gilbert supports what Les Moonves has done. Gilbert made some general statements regarding women being protected, but she hasn't directly mentioned Moonves. It's tough to criticize the husband of your business partner. By contract stipulation, she may not even be permitted to do so. If she seems reticent to take a strong stand, she needs to be cut some slack.

Her own rebooted series The Conners airs next month on ABC. I hope it's an enormous hit. If the missing Roseanne becomes a ratings issue, they can always do a dream scene. Someday I hope Gilbert pens a book on raising children. She's a woman who works full time; a lesbian; in her second union with two children from the first relationship and one child from the marriage. She always comes across as intelligent and sensible. Thus far none of her children have done the perp walk (knock wood). She is a positive face for what has become a facet of a normal American family. What she has experienced and learned could be a help to other parents.

The day after Moonves was forced out, The Talk panelist Sharon Osbourne backtracked, waffled and tried to cover her own reputation for having stood up for her former boss.

"I personally knew Les Moonves in a superficial way. It was: 'Hello, how are you?' Nothing more. I know nothing about the man, other than he's Julie's husband, and that he was the head of the biggest network in the world and the most powerful man in TV.



Sharon Osbourne says she was "asked" to defended Moonves; later she backpedaled.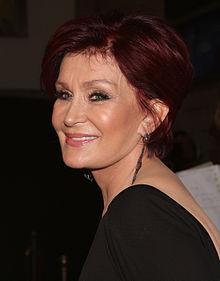 "I was asked (she strongly emphasized the word) a couple of months ago to make a statement supporting Leslie, which I felt I was as diplomatic as I could be with the statement that I made."

There was nothing diplomatic about it. She insulted and blasted the women in the tweet she was asked to post which suggested the accusations against Moonves were nothing more than "an attempt to discredit" him.

In her closing Monday comment Osbourne also defended and lied about Moonves saying: "I care about, as Mr. Moonves would say, the little people and that's who I care about."

Les Moonves has never cared about the little people. It is the little people that he has insulted, sexually and other wise assaulted. It's the little people whose careers he had derailed and thus whose lives he has destroyed.

Everyone wants loyalty from their employees. If you own a shoe factory you don't want your employees wearing another brand. You don't want employees gossiping about each other. There is a difference between running a tight ship and behaving in an dictatorial, despotic, iron-fisted, tyrannical way.

"I have never used my position to hinder the advancement or careers of women," Moonves said in a statement to the New Yorker. Les Moonves is a liar.

Osbourne, who could put together a complicated, rock music road tour in her sleep, should be cautious about making claims about other people, their actions or motives. In a recent guest appearance on The Late Show with Steven Colbert the always opinionated and talkative Osbourne recalled a time she became extremely ill after eating dinner. Her rocker husband Ozzy managed to driver her home, but she couldn't get into the house fast enough, so she used her front bush as her personal porta potty. People can understand that and have sympathy for her predicament.

Then she related an incident about Ozzy when they were staying in an elegant hotel where male guests leave their shoes in front of their room door, so that they can be shined. Ozzy went into the hall removed his pants and poo pooed all over the shoes. A security guard came up and told him he couldn't do that. Showing the guard his room key he explained it was okay, because he was staying there. Going to the bathroom on other people's shoes isn't considered a high mark of intelligence, manners or even sanity.

Osbourne has a mouth that is comfortable in a sewer and she has no qualms about speaking forth, whether she knows what she's talking about or not. The major reason she was hired for The Talk was to "stir the pot." However, considering the lifestyle Sharon Osbourne lives, she should be careful about criticizing those she doesn't know.

Osbourne's backtracking comments on last Monday's The Talk were startling because the always talkative, opinionated Osbourne was nervous and visibly shaking.

To see her looking scared and distraught was disturbing. Was this mother and grandmother operating under threats? And - I seriously use the word threat - was she going against what she agreed to in the first place (defending Moonves) and was scared of the repercussions?

I've had Moonves' hands all over me. Disgusting. I was petrified. I can still see that maniacal smirk on his face. Just because he's powerful, personable, handsome doesn't give him (and his friends) the right to go around groping people.

I've been on the receiving end of serious threats.

A bizarre triangle was formed with Les Moonves, Michael Kennedy and Kent Linebaugh, Sr. in which they apparently communicated either through one or the other or their reps.

As has been related to me, over the years Moonves or his designates and Linebaugh have been in contact - discussing me. In a deposition, one of first names out of the mouth of Kent B. Linebaugh, Sr. was - Leslie Moonves, who was then the president of Lorimar.

It is while Moonves was with Lorimar that Phyllis Golden-Gottlieb has stated Moonves forced his penis down her throat and threw her against a wall before destroying her career.

Linebaugh, a devout Mormon, lists on his professional bio under Views: "Human beings get salvation both through the grace of God and their own actions." Linebaugh has a lot of work to do regarding his actions.

I sort of survived one of the most horrific childhoods ever foisted upon a child. When I was about three my mother tried to push me through a wide bar railing from a bridge over the Arkansas River. People rowing boats on the river screamed and frantically rowed towards where I was half out of the railing, apparently hoping to catch me if I fell. The police arrived. I still remember the policeman. He was nice. I've been terrified of bridges ever since. My mother, who was crazy, blamed me saying she was fine until I was born. That was probably true. A few years later, when I was in elementary school, police took pictures of me unclothed, to be used as evidence in a trial against my father who was barred from being in a room alone with me.

Because I was a minor I never thought the pictures would be released. Linebaugh unnecessarily and cruely brought up both events. He had obtained the photographs and ridiculed them, smirked at me, and then told me the damage didn't look that bad. As a small child I thought my grandfather did love me, but Linebaugh said they had investigated and he didn't. Linebaugh's specific questioning as to whther I had ever received any physical defense training and whether I would be able to defend myself if I was attacked, deliberately set me up to be physically attacked.

Not until Moonves and Linebaugh came into my life was I ever forced to talk about myself to anyone. I had the right to have my most personal of private life not made public. Events left within me made it possible for me to teach myself how to forge onward. Linebaugh not only altered my coping skills but along with Moonves and Kennedy, who made an unnatural but interesting cooperating and combative trio, destroyed my life. Today, a threat wouldn't phase me. Go ahead would be my reaction. Years ago I crumbled like a dried leaf. I was told what to say and how to say it about a variety of subjects, including statements about Moonves, and later informed I was lied to about promises made to me.

I didn't appreciate being forced to say statements that weren't true and let Kennedy know it. Impressed by Moonves he wanted to curry Moonves' favor. Kennedy seethed at me that I was going to be constantly knifed in the back and that I'd never be able to prove who was doing the damage.

The venomous tentacles of Moonves meander in assorted crevices. About six years ago I heard from a New York press agency. They had just experienced limited contact with Moonves. They were stoked. I was merely being informed that they wanted to get on Moonves' good side in hopes that he would help them. If that meant spreading lies about me and damaging me as best they could, then I should get ready to roll under the bus.

I have no real sympathy for Julie Chen. She isn't some innocent victim. His first wife is and so are all of his children. Chen knew about many of his sexual escapes and brushed them off as his being a "young buck." The future second Mrs. Moonves may have deceived herself - as many women do - that no matter how badly the man in their life treated other women, he would be different with her. She could change him. He'd change for her. His past actions were the fault of the women, not him. All of the excuses women give themselves when they are in love with the man, his power, bank account - or all three.

Chen's participation in The Talk is minimalist. The show is actually better when she isn't there because the others are more spontaneous and relaxed. Chen's presence amounts to sitting at the table, staring down at her cards, occasionally looking up and directing a question at one of the other panelists. Part of her failure to deliver strong opinions on many topics may have been to minimize her potential for being sued. However, she regularly mouthed words, many times in the direction of Gilbert. Many of those words and phrases have been picked up and documented by lip readers.

Chen certainly wasn't a party to her husband's inappropriate behavior with women. But, she was and is an active party with him in destroying people's careers. She's not only admitted but seemingly bragged about how much they have financially hurt me.

In my opinion, Chen can play with people in a mean spirited way. The Talk comes across as overly rehearsed. No guest appears on any television talk program without it being known what they are going to talk about. Timing is an issue. Sponsors and censors can't be offended.

Once I wrote a personal letter to a doctor describing what I was and wasn't willing to undergo in the way of cancer treatment. What I would and wouldn't permit to be done to my body. Anyone is entitled to be funny about their own cancer treatment and assorted other options. Nobody else has that right. Apparently, copies of my personal letter, sent to a doctor's office, were copied down and provided to a female "comedian." That "comedian" was booked on The Talk. Sitting in the middle of that table she had memorized what I had written and, without mentioning my name, delivered part of it as though it was a comedy monologue. There was nothing funny about it. The Talk segment was just plain low level and and cruel.



Linda Bloodworth-Thomason had her career destroyed by Les Moonves.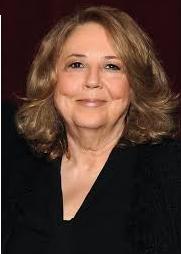 This past week has seen a lot of ink about Moonves.

Two brilliant articles were penned by women. One well written piece about the Moonves ouster was by the delightfully clever Linda Stasi printed in The NY Daily News. The other by the creative icon who gave television viewers Designing Women and Evening Shade, Linda Bloodworth-Thomason which was published in The Hollywood Reporter.

Bloodworth-Thomason declared that she's "happy to dance on (the) professional grave" of Les Moonves. If she wants to throw a dance party, I still have my tap shoes and I know where I keep them. Bloodworth-Thomason said Moonves was a "truly immoral" and "misogynist" boss.

She said he effectively blacklisted her for seven years. "I was never sexually harassed or attacked by Les Moonves. My encounters were much more subtle, engendering a different kind of destruction," she wrote.

"The truth is, Les Moonves may never be punished in the way that he deserves," Bloodworth-Thomason continued. "He will almost certainly never go to jail. And he has already made hundreds of millions of dollars during his highly successful and truly immoral, bullying, misogynist reign."

The NY Times printed a brilliant article by James B. Stewart titled Threats and Deception: Why CBS's Board Turned Against Leslie Moonves in which three board member were described as "good old boys" Moonves' supporters. At a board meeting one even said he didn't care if 30 women came forward with sexual misconduct allegations against Moonves, the board had to support Moonves. Eventually, even the "good old boys" were forced to realize and recognize that Moonves was both lying to and manipulating them.

The September 12, 2018 NY Times article ends with: "Whatever the outcome of CBS's continuing investigations, board members said that it's all but certain that the company will pay Mr. Moonves nothing."

I hope that's true.

Don't shed a tear for Moonves and his wife Julie Chen. You won't find them shopping at the Goodwill or buying marked down groceries. Moonves was the second highest paid CEO in the world. He was totally annoyed that he wasn't Number One. Printed reports in financial magazines indicated that his goal was to be Number One. The consternation from the #MeToo movement crowd is over the possibility that Moonves would receive that $120m CBS severance package - in affect being rewarded for sexual harassment and employment abuse.



Ronan Farrow has done more for women's rights and dignity than any other human being in memory. I hope his mother Mia Farrow gives him a big hug for all of us.
All women should hail writer Ronan Farrow as having done more for women's rights and dignity than any other human being in memory.

The women who came forward, opened up their lives to Farrow and agreed to allow their identity to be disclosed are mega heroes and martyrs. They deserve to be compensated.

That brings up a major problem. Why it is that when a wrong has been committed, somebody or some firm makes the grandstand gesture of wanting to donate money to a charity? That doesn't help the victims. Telling a victim that they should feel good knowing what happened to them won't happen to anyone else - isn't helpful to the victim.

Any victim who had he courage to permit their name to be mentioned in either of Farrow's two articles should receive a percentage of the $20m CBS is donating on behalf of Les Moonves. In fact, his entire severance package should be divided between #MeToo movement organizations and his victims and that includes people such as Janet Jackson and Linda Bloodworth-Thomason who had their careers derailed. Just because those two might have a dime in the bank doesn't excuse what Moonves did to them.

Stop insulting the victims. They deserve compensation.

In related news, a part of both Ronan Farrow New Yorker articles concerned Jeff Fager who was fired from CBS News on Wednesday, September 12, 2018 - but not for the sexual allegations. Rather, because of an e-mail.

The July article in The New Yorker reported that six former CBS employees said Fager had touched them "in ways that made them uncomfortable," and said he ignored inappropriate behavior at 60 Minutes. There were claims that at least three financial settlements were paid to former CBS News employees related to harassment and discrimination allegations.

The second New Yorker story included an allegation by a former female CBS News intern Sarah Johansen who said Fager groped her - touching her butt - during a work party in the 2000s.

Fager, who took over the reins from Don Hewitt in 2004, is only the second executive producer in the long history of 60 Minutes. That storied production is long known to be the harboring of antics associated with frat parties such as Mike Wallace's passion for saddling up to female co-workers and unfastening their bras.

Fager was kicked to the curb for sending a harshly worded warning via text message to the CBS News reporter Jericka Duncan who is covering the sexual harassment scandals, after she reached out to him for comment on Sunday, the day Farrow's latest exposé was published.

The insulting and threatening Fager text read: "If you repeat these false accusations without any of your own reporting to back them up, you will be responsible for harming me. Be careful. There are people who lost their jobs trying to harm me and if you pass on these damaging claims without your own reporting to back them up that will become a serious problem."

"He violated company policy, and it is our commitment to uphold those policies at every level," CBS News President David Rhodes said in a memo to staff. Executives determined that Fager's text message to Duncan was of a threatening nature, which made it a violation of company policy.

Fager's ouster came three days after the forced resignation of Moonves.

Good riddance to both.






E-Book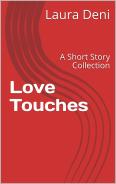 Soft back Book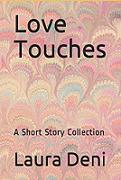 Broadway To Vegas is supported through advertising and donations. Priority consideration is given to interview suggestions, news, press releases, etc from paid supporters. However, no paid supporters control, alter, edit, or in any way manipulate the content of this site. Your donation is appreciated. We accept PAYPAL. Thank you for your interest.


ART AND ABOUT


WINNIE-THE-POOH: EXPLORING A CLASSIC

Winnie-The-Pooh poster image MFA Boston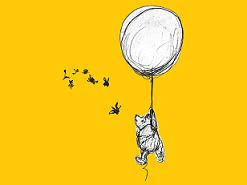 Join Winnie-the-Pooh and all of his friends for a trip to the Hundred Acre Wood.

The beloved teddy bear at the center of Winnie-the-Pooh, first published in 1926 and translated into more than 50 languages, is one of the most famous children's book characters of all time. This exhibition traces the history and universal appeal of the classic Winnie-the-Pooh stories written by A. A. Milne and illustrated by E. H. Shepard through nearly 200 works drawn primarily from the archives of the Victoria and Albert Museum.

Presented in a truly immersive display, the original drawings, letters, photographs, and early editions, along with whimsical ephemera, take visitors on a journey exploring how the stories of Pooh and his friends Eeyore, Kanga and Roo, Owl, Piglet, Rabbit, Tigger, and Christopher Robin have stood the test of time and continue to delight generations of readers around the world.

The original drawings, letters, photographs, and early editions on display explore how the stories of Pooh and his friends continue to delight generations of readers around the world.

Opening September 22, 2018 at the museum of Fine Art in Boston.

On exhibit to January 6, 2019; timed-entry tickets are required for everyone visiting the exhibition: adults, youth, and children, members and nonmember visitors alike.






E-Book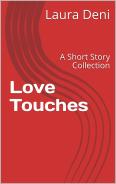 Soft back Book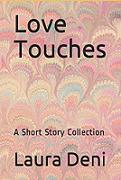 SWEET CHARITY


THE AMERICAN THEATRE WING will celebrate the iconic composer, producer, and ardent philanthropist Andrew Lloyd Webber at its annual Gala, which will be held on Monday, September 24, 2018 at Cipriani 42nd Street in New York City.

The evening includes cocktails, dinner, and performances. In 2016, Lord Lloyd Webber gave the American Theatre Wing a $1.3 million, three-year grant to support theatre education opportunities for diverse and underserved young people and public schools across the U.S. Since then, the Andrew Lloyd Webber Initiative has provided more than $1 million in grants and scholarships for schools wishing to enhance their theater programs and students wishing to further their theater training, reaching over twenty-two thousand students nationwide.

The funds raised at the Gala will provide vital support for the Wing's programs, which champion theatrical excellence at every stage and ensure that American Theatre has a dynamic and diverse future. "We are honoring Andrew for his immeasurable artistic contributions, and also for his unwavering commitment to arts education. The work he is doing on behalf of underserved young people is absolutely vital to the future health of both our industry and our society. We all feel incredibly lucky to count him as one of our most valuable partners on this front, and the work that we've accomplished together is some of the most meaningful, personally satisfying work we've ever done," stated Heather Hitchens, President and CEO of the American Theatre Wing.

LARAMIE: A LEGACY A reading of The Laramie Project honoring the life and legacy of Matthew Shepard takes place September 24, 2018 at the The Gerald W. Lynch Theater at John Jay College, New York City.

His parents Judy and Dennis Shepard will be in the audience.

The Matthew Shepard Foundation and Tectonic Theater Project are joining forces in a benefit reading of The Laramie Project to commemorate the progress made over the last two decades to erase hate.

Starring Neil Patrick Harris, Mary Louise Parker, Billy Porter, and the original cast of The Laramie Project Stephen Belber, Amanda Gronich, Mercedes Herrero, Andy Paris, Greg Pierotti, Barbara Pitts McAdams, and Kelli Simpkins.

President Obama invited Judy and Dennis, along with Moisés Kaufman and his husband, Jeffrey LaHoste, to the signing of the Matthew Shepard & James Byrd Jr. Hate Crimes Prevention Act.

Chavez for Charity, the incredible jewelry company devoted to important causes around the world, want to say thank you to the first 50 people to purchase seats at the $250 level by gifting them with a free bracelet from their Erase Hate collection. Proceeds from the sales of this bracelet support the work done daily at the Matthew Shepard Foundation.

THE 2018 GLOBE GALA the black-tie event, in support of the Theatre's Artistic and Arts Engagement Programs takes place on Saturday, September 22, 2018 at the The Old Globe's Conrad Prebys Theatre Center, Old Globe Theatre in San Diego, CA.

The gala features a cabaret performance by Andra Day.

Over 400 attendees will include Globe Board members, sponsors, and patrons; cast members from the current World Premiere production The Heart of Rock & Roll; and actors from The Old Globe and University of San Diego Shiley Graduate Theatre Program.

Co-Chairs Karen Cohn, Nina Doede, and Sheryl White; Audrey S. Geisel and Darlene Marcos Shiley, Honorary Co-Chairs; The Globe's Erna Finci Viterbi Artistic Director Barry Edelstein and Managing Director Timothy J. Shields. Major underwriters include Audrey S. Geisel/Dr. Seuss Fund at The San Diego Foundation; Sheryl and Harvey White; Darlene Marcos Shiley; Qualcomm, Karen and Donald Cohn, Nina and Robert Doede, Laurie Mitchell and Brent Woods, Gillian and Tony Thornley, Vicki and Carl Zeiger, Pamela J. Wagner and Hans Tegebo, Ellise and Michael Coit, Pamela Farr and Buford Alexander, Reneé and Robert Wailes; and Sheila and Jeff Lipinsky.

STARLIGHT THEATRE'S 32nd ANNUAL BENEFIT GALA takes place Saturday, September 22, 2018 with Don and Jean Wagner and the Deramus Family serving as this year's Chairs.

Guests of Starlight's Annual Benefit Gala enjoy cocktails and hors d'oeuvres under the stars, a delicious multi-course dinner in the stage house and surprise live entertainment. Gala attendees will also be the first to witness the exciting reveal of Starlight's 2019 Broadway season.

The event also honors a local "Star" for his or her commitment to Starlight and support of important causes throughout our community. Guests conclude their night with an after-party in Starlight's Applause Club.

The Starlight Theatre in located in Kansas City.



SPREADING THE WORD


PRINCESS EUGENIE AND HER FINANCE JACK BROOKSBANK

Princess Eugenie and her future husband Jack Brooksbank will have a plastic free wedding and reception. They also keep a plastic free home.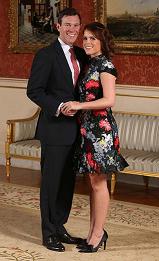 who will wed at St George's Chapel at 11 a.m. on October 12, 2018 have announced that The Dean of Windsor, The Rt Revd. David Conner will officiate. T he Archbishop of York John Sentamu will lead the prayers.

The younger daughter of Sarah Ferguson and Prince Andrew and Sarah, Duchess of York, who is ninth in line to the throne, and tequila brand ambassador Jack Brooksbank, had previously announced that they would be accepting applications from the general public to attend their big day inside the Windsor gates to witness the bride and groom and their guests arriving and departing the venue.

After receiving over 100,000 applications, invitations have now gone out to the 1,200 members of the public who will join them on the day.

In 2013, Eugenie moved to New York City for one year to work for the online auction firm Paddle8 as a benefit auctions manager.

In July 2015, she moved back to London to work for the Hauser & Wirth art gallery as an associate director and was promoted to be a director in 2017. It hasn't been announced how many Americans have garnered an invitation.

Guests will include representatives of charities and organizations supported by the couple, including the Royal National Orthopaedic Hospital wherer Eugenie received treatment for scoliosis. She still has two 12-inch titanium rods that were put in place in her back in the surgery. The Teenage Cancer Trust, the Salvation Army and the UN Trust Fund to End Violence Against Women will also be represented.

As usual, those attending the event must adhere to a dress code: women must wear day dresses and hats, the men are required to wear a morning coat. The Queen is hosting the couple's wedding reception at Windsor Castle for the couple and their guests.

In 2017, Eugenie became the ambassador for the Artemis Council of the New Museum, a by-invitation membership initiative focused solely on supporting female artists. Eugenie also became an ambassador of Project 0 in 2018, a charity which in partnership with Sky Ocean Rescue, focuses on protecting the ocean from plastic pollution. The bridal couple announced that their wedding and reception will be plastic free. The couple also maintains a plastic free home.

SALLY FIELD who has a just released memoir In Pieces will travel across the pond to star in an April mounting at The Old Vic in London in a production of Arthur Miller's blistering All My Sons. Jeremy Herrin directs a strong cast which, in addition to Field, stars Bill Pullman, Jenna Coleman and Colin Morgan.

TOWARDS ARAB DRAMATURGIES the first Academic theatre symposium that focuses on Arab dramaturgy, takes place on September 27th and 28th, 2018. This symposium will feature research papers, artist talks and roundtable events. The sessions and papers will be compiled in a publication that will be generated from the discussions at the convening.

Scheduled speakers and panelists include: Khalid Amine, Eman Antar, Sahar Assaf, Dalia Basiouny, Nedjma Hadj Benchelabi, Wafaa Bilal, Leila Buck, Marvin Carlson, Peter Eckersall, Yussef El Guindi,Rania Khalil, Amahl Khoury, Ashley Marinaccio, Robert Myers, Rashi Mishra, Rubén Polendo, Heather Raffo, Betty Shamieh, Dario Tomasello, and Sarah Youssef.

Free & open to the public. First come, first served.

As part of the exchange partnership with the Ph.D. Program in Theatre and Performance at The Graduate Center, CUNY & the Theater Initiative at the American University of Beirut (AUB) all sessions of the symposium will take place at Conference room #9206 (September 27th), and Skylight room #9100 (September 28th), located at the 9th floor of The Graduate Center, CUNY, New York City

FREE SCREENING OF BRIEF ENCOUNTER In conjunction with its current hit production of Arrival & Departure, which puts a modern spin on the story, the Fountain Theatre in Los Angeles presents a free screening of the 1945 classic romantic film. Directed by David Lean and starring Celia Johnson and Trevor Howard, Brief Encounter is a passionate film about a chance meeting, forbidden love and finding one's soul mate.

Arrival & Departure puts a modern new spin on the story: the London train station has become a New York subway station; the tea room is a Dunkin' Donuts; and Laura and Alec have been reimagined as the hard of hearing Emily (played by Deanne Bray) and Sam (Troy Kotsur), who is Deaf. The play is performed by Hearing and Deaf actors in a fully integrated, unique blend of open captioning, American Sign Language and spoken English.

The free screening takes place Saturday, September 22 at The Fountain Theatre in Los Angeles.

SOPHIE THE COUNTESS WESSEX who is always well groomed, looking stylish and smart - with great looking skin - will visit Liz Earle Beauty Company, The Greenhouse, on The Isle of Wight on September 20, 2018. Now owned by Walgreens Boots Alliance, the company was founded in 1995 by Liz Earle and her friend Kim Buckland. Last year Liz announced that after 22 years she was stepping down from the company to concentrate on her health and beauty magazine Liz Earle Wellbeing.

SUNDAY, SEPTEMBER 16 is National Play-Doh Day, National Cinnamon Raisin Bread Day and Mayflower Day. September 17th is National Apple Dumpling Day and National Monte Cristo Day. September 18th celebrates National Cheeseburger Day. September 19th is National Butterscotch Pudding Day and Talk Like A Pirate Day. September 20th is National Fried Rice Day, National String Cheese Day, National Punch Day and National Pepperoni Pizza Day. September 21st is National New York Day and National Pecan Cookie Day. September 22nd is National Legwear Day, National Centenarian's Day, National White Chocolate Day, Car Free Day, Dear Diary Day, Elephant Appreciation Day, Hobbit Day and National Ice Cream Cone Day.





OTHER PEOPLE'S MONEY


THE EXCALIBUR HOTEL IN LAS VEGAS is now charging 75 cents for a glass of tap water.

COPYRIGHT LAWS APPROVED BY EUROPEAN PARLIAMENT by a vote of 438 to 226 last Wednesday, September 12, 2018, known as the Directive on Copyright in the Digital Single Market, could force Google, Twitter and Facebook to stop users uploading copyrighted content and to share revenue with writers and musicians.

A separate piece of EU legislation, which is expected to receive final approval in December, will introduce quotas obligating Netflix, Amazon, and other streaming services operating in the European Union to dedicate at least 30% of their on-demand catalogs to local content.

Approval of the Directive on Copyright in the Digital Single Market was immediately welcomed by top European organizations representing the creative side of Europe's film, TV and music industries.

Artists such as Paul McCartney, Paolo Sorrentino, Jacques Audiard, Lázló Nemes, Pawel Pawlikowski, Mike Leigh and Agnieszka Holland openly supported the directive.

The Federation of European Film Directors, the Federation of Screenwriters in Europe and the Society of Audiovisual Authors said in a joint statement Wednesday that the parliamentary vote would help "create a level playing field" by allowing "artists, producers, rights holders, musicians and other creators the freedom to continue producing their work without fear of it being exploited without proper compensation."

THE BAND'S VISIT the sweet and moving 10-time Tony-winning musical has recouped its $8.75 million capitalization on Broadway at the Ethel Barrymore Theatre.



E-Book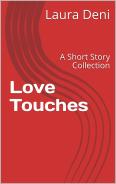 Soft back Book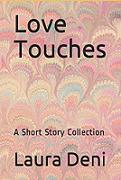 JOHN LEGEND, TIM RICE AND SIR ANDREW LLOYD WEBBER who are newly minted members of the most exclusive EGOT club.

As executive producers of Jesus Christ Superstar Live in Concert, the trio made history last Sunday, September 9, 2018 when the production was awarded the Emmy for outstanding variety special at the Creative Arts Emmys.

To become an EGOT one must have won an Emmy, Grammy, Oscar and Tony.

Legend, 39, has 10 Grammys, as well as an Oscar for Best Original Song in 2015 for the song Glory from Selma and a 2017 Tony Award for Jitney, which won for best revival of a play. Legend also played Jesus in the NBC Live in Concert production.

Webber has won seven Tonys and three Grammys, as well as an Oscar for best original song for You Must Love Me for the 1996 movie Evita. Rice shared the Evita Oscar with Webber and has also won three Tonys and five Grammys.

The three are now the 13th, 14th and 15th EGOT winners, joining Richard Rodgers, Helen Hayes, Rita Moreno, John Gielgud, Audrey Hepburn, Marvin Hamlisch, Jonathan Tunick, Mel Brooks, Mike Nicols, Whoopi Goldberg, Scott Rudin and Robert Lopez.

2018 THEATRE HALL OF FAME INDUCTEES have been announced. The newly minted are: actors Rene Auberjonais, Christine Baranski, and Cicely Tyson; playwrights María Irene Fornés, David Henry Hwang, and Adrienne Kennedy; director Joe Mantello; and, posthumously, producer James Houghton. The 48th Annual Theater Hall of Fame for Lifetime Achievement in the American Theater Induction Ceremony will be held November 12 at the Gershwin Theatre in New York City.

The by-invitation-nly event will be hosted by three-time Tony nominee and Theater Hall of Fame inductee Dana Ivey.

The Theater Hall of Fame was created in 1970 at the Gershwin Theatre by James M. Nederlander and Earl Blackwell. To be eligible for nomination, the theatre professional must have, at least, 25 years in the Broadway theatre, five major productions, or be a leader of Off-Broadway or a regional theatre pioneer.

THE LATIN RECORDING ACADEMY announced the new elected officers to its Board of Trustees. Eduardo Hütt, chairman of Bain & Company in Mexico and Latin America, was elected Chair of the Board of Trustees; Eva Cebrián, communications professional from Spain, was elected Vice Chair; Aloysio Reis, songwriter and general director of Sony/ATV Music Publishing in Brazil, was elected Secretary; and Javier Aguirre, personal advisor to the CEO of the Cisneros Corporation, was elected Treasurer. Outgoing chair of the board Laura Tesoriero was elected Chair Emeritus replacing maestro Luis Cobos.

NAOMI OSAKA who won the U.S. Open Tennis Championship - and should never again ever apologize for being good. It was her win. She earned it and she should have been permitted to enjoy every second of victory. For people to give her the feeling that they didn't want her to win is wrong.

Representing Japan she is the first tennis player from Japan to win a Grand Slam singles tournament, defeating Serena Williams in the final of the 2018 US Open. Osaka has reached a career-high world ranking of No. 7



THE DROWSY CHAPERONE a Tony Award winner with Music & Lyrics by Lisa Lambert and Greg Morrison. Book by Bob Martin and Don McKellar.

Directed by Hunter Foster.

Music Direction by Michael O'Flaherty.

Starring Jennifer Allen as The Drowsy Chaperone - Clyde Alves as Robert - Tim Falter as George - Ruth Gottschall as Tottendale - Danielle Lee Greaves as Trix - Jay Aubrey Jones as Underling - James July as Mr. Feldzieg - Ruth Pferdehirt as Kitty - John Rapson as Aldolpho - Stephanie Rothenberg as Janet Van de Graaff and John Scherer as Man In Chair.

Choreographed by Chris Bailey. Scenic Design by Howard Jones. Costume Design by Gregg Barnes Lighting Design by Kirk Bookman. Sound Design by Jay Hilton. Wigs & Hair Design by Mark Adam Rampmeyer. Orchestrations by Dan DeLange. Casting by Paul Hardt, Stewart/Whitley Casting.

In this hilarious valentine to show tunes and show people, a forgotten Jazz Age musical comes to life in the living room of a diehard theatre fan. As he eagerly spins his favorite cast album, a fizzy vintage show suddenly appears, exploding with song, dance and pure entertainment. Our quirky narrator fills the plot holes, with laugh-out-loud results. Packed with show-stopping numbers and larger-than-life characters.

September 21 - November 25, 2018 at Goodspeed in East Haddam, CT.

THE LIFESPAN OF A FACT from a script by Jeremy Kareken, David Murrell and Gordon Farrell.

Directed by Tony nominated Leigh Silverman.

The play follows the controversy surrounding John D'Agata's essay about the suicide of Las Vegas teenager Levi Presley. Originally submitted to Harper's, which pulled it from publication over fact-checking issues, D'Agata and his fact-checker Jim Fingal re-submitted the piece to The Believer magazine. The pair than co-wrote a 2012 best selling book The Lifespan of a Fact about their debate over whether facts can be invented or changed in an essay.

Daniel Radcliffe will play Fingal, Emmy winner and Tony nominee Bobby Cannavale will play D'Agata and tony and Emmy winner Cherry Jones will play Fingal's boss.

The limited run will begin on September 20 and end on October 18 at Studio 54 in New York City.

BORN YESTERDAY by Garson Kanin.

Directed by Aaron Posner.

Starring Edward Gero and Kimberly Gates.

Political Satire Meets Romantic Comedy,

In this sharp-edged satire, opportunistic tycoon Harry Brock arrives in Washington with his naive girlfriend Billie Dawn to game the political system. With the help of an idealistic reporter, Billie wisens up and fights back to end the corruption. in this 1940s screwball comedy that shows truth and justice can still win the day.

September 21 to October 21, 201 at Ford's Theatre in Washington, DC.

RAISON D'ETRE: AN EVENING OF PIRANDELLO a new theater production based on Italian Nobel Laureate and Playwright, Luigi Pirandello's classic existentialist work.

The play features original translations from Roberto Di Donato and Giovanni Villari and is adapted by Patrick Mulryan who also directs.

This play explores the complexity and depth of Pirandello's work by taking his seminal play, Six Characters in Search of an Author and infusing it with characters and themes from two of his notable one-act plays, Chee Chee and The Man with the Flower In His Mouth.

Raison d'être: an Evening of Pirandello, melds these three works together to tackle issues regarding the human condition and our relationships with one another. The Characters of Six Characters in Search of an Author live by the very essence of their nature, yet they long for connection. The actors in Chee Chee reflect man's chaotic and mischievous temperament through their actions and isolation. Finally, The Man with the Flower in his Mouth captures the need for human connection on a deeply personal level and examines the concept of time through the lens of two lives, one rich with it and one for which time is fleeting.

The company includes: Mickey Abbate (as Chee-Chee), Lucie Allouche (as Stepdaughter), Nora Armani (as Mother), Carleigh Chirico (as Girl), Jennifer Jewell (as The Man with a Flower in His Mouth), David Klein (as Son), Alex Might (as Boy), Rachel Lauren James (as Nada), Brian Linden (as Father), Ed Malone (as Stage Manager), Melissa Eddy Quilty (as Madame Pace), R David Robinson (as Producer), Robert Charles Russell (as Commuter) Giovanni Villari (as Commander Squatriglia).

Choreographer: Allison Plamondon. Costume Designer: Maureen Freedman. Lighting Designer: Giovanni Villari. Music: The Sound Shelter - Brett Stewart and Chris Tench. Scenic and Props Designer: Emily Candelario. Stage Manager: Lindsey Michelle Gradwohl.

September 20-23 and 25-29 at Theatre 71 at Blessed Sacrament in New York City.


WHO'S WHERE




BROOKLYN PARAMOUNT REUNION JUBILEE OF STARS hosted by "The Duke of Doo Wop" Harry G and WMTR Radio's Alan David Stein on Saturday, September 22, 2018 at the State Theatre of New Jersey in New Brunswick, NJ. This spectacular concert features Charlie Thomas' Drifters, Leon Hughes of the original Coasters, Terry Johnson's Flamingos, The Chantels, The Belmonts, J.T. Carter of the original Crests, The Knockouts, and Kid Kyle.

ED SHEERAN performs September 22 at the MetLife Stadium in East Rutherford, NJ. On September 27 he's on stage at Lincoln Financial Field in Philadelphia, PA.

BILLY JOEL performs September 21, in Kansas City, MO at Kauffman Stadium.

THE MOODY BLUES return to the Encore Theater at The Wynn in Las Vegas September 19-October 6, 2018.

U2 begin a sold out week with a two night gig at the AccorHotels Arena in Lisbon, PT tonight, Sunday, September 16. On Thursday they'll be delighting fans when they begin a two night stop at the WiZink Center in Madrid, ES.

SHIRLEY MacLAINE will be doing An Evening With event at the Mary D'Angelo Performing Arts Center in PA on September 20, 2018.


FINAL OVATION


MARIN MAZZIE the three time Tony nominated actress died September 13, 2018 in New York City after fighting ovarian cancer for the last three years. She was 57.

She delivered brilliant performances in Ragtime, Kiss Me, Kate, The King and I and Stephen Sondheim's 1994 musical Passion.

She made her New York stage debut in a 1983 Equity Library Theatre revival of the 1948 musical Where's Charley? as "Kitty Verdun".] She appeared in the 1991 off-Broadway Kander and Ebb revue And The World Goes 'Round and the subsequent 10-month national tour the following year.

Mazzie made her Broadway debut in 1985 in the Huckleberry Finn musical Big River. She earned her first Tony nomination nine years later for her performance as Clara in Passion, and her second in 1998 as Mother in Ragtime. Her starring role in 1999's Kiss Me, Kate brought her third nomination.

A few of her other stage credits include 2002's Man of La Mancha; Spamalot; and Next to Normal. Off Broadway credits include the revival of Carrie and, this year's Off Broadway, Terrence McNally's Fire and Air.

In addition to appearing in many musical stage productions, Mazzie also performed in concert with her husband, Jason Danieley.

Mazzie was inducted into the American Theater Hall of Fame last year.

The actress is survived by her husband, actor Jason Danieley, her mother and a brother.


















Next Column: September 23, 2018
Copyright: September 16, 2018 All Rights Reserved. Reviews, Interviews, Commentary, Photographs or Graphics from any Broadway To Vegas (TM) columns may not be published, broadcast, rewritten, utilized as leads, or used in any manner without permission, compensation and/or credit.
Link to Main Page
---
Laura Deni



For the snail mail address, please E-mail your request.
CLICK HERE FOR COMMENT SECTION