! >
Broadway To Vegas
  
  REVIEWS INTERVIEWS COMMENTARY NEWS

| | |
| --- | --- |
| | |
KYLE TYLOR PARKER CD REVIEW - - PLASTIC ENTANGLEMENTS: ECOLOGY, AESTHETICS, MATERIALS - - EX LV CONVENTION BOSS CHARGED WITH FELONIES - - THE ATLANTIC FESTIVAL - - DUCHESS KATE AND QUEEN OF THE BAKES MARY BERRY - - MICHAEL SCHUMACHER RACING FOR HIS OWN CURE ALSO HELPS OTHERS - - 2019 EDGERTON FOUNDATION NEW PLAY AWARDS - - RICKY MARTIN TO HEADLINE YUCATAN FOR PEACE CONCERT - - DONATE . . . Scroll Down





Copyright: September 15, 2019
By: Laura Deni
CLICK HERE FOR COMMENT SECTION


AREA 51 TO BE INVADED - OR NOT


This wee humans are set to go space alien hunting at the super secret Nevada spot known as Area 51 near Rachel, Nevada, population 90. Those getting too close to restricted ground are subject to being shot.

A US airforce spokesperson told CNN that "any attempt to illegally access military installations or military training areas is dangerous."

Area 51 is ground zero for conspiracy theorists who are positive that this is where the US government keeps its captured UFO bodies and their space gear and performs experiments with extraterrestrial lifeforms and technology.

Tour buses regularly transport visitors to the area where they can purchase a myriad of alien souvenirs.

What started out as a Facebook practical joke - Storm Area 51 - took on a life of its own with two million people worldwide indicating they were either "interested" in or "going" to attend the September 19-22 event.

Running with that, event idea man 20 year-old Matty Roberts, and his event organizer, Frank DiMaggio, planned to hold an actual music and art festival called Alienstock.

Rachel residents anticipated 5,000 to 30,000 people showing up which presented mixed feelings. On the positive side, vendors would turn a substantial profit. On the flip side, they needed to prepare for security, food, water, gas and sanitation.

The joke turned into a reality nightmare last Tuesday, September 10, when founder Roberts backed out of his own event over concerns with logistics and permits.

"Due to the lack of infrastructure, poor planning, risk management and blatant disregard for the safety of the expected 10,000+ Alienstock attendees, we decided to pull the plug on the festival," a statement on the Alienstock website reads. "We foresee a possible humanitarian disaster in the works, and we can't participate in any capacity at this point."

"The Alienstock event in Rachel just became Fyre Fest 2.0 as we had predicted," a statement posted on the town's official website reads. "If any event still happens it is going to be a pretty sad affair with no bands, very little infrastructure and a lot of unhappy campers."

Frye Fest was the A-list celebrity attended 2017 fraudulent "luxury music festival" founded by Billy McFarland, CEO of Fyre Media Inc, and rapper Ja Rule, and created with the intent of promoting the company's Fyre app for booking music talent.

However, Connie West, the owner of the Little A'Le'Inn motel in Rachel which happens to be the only business in town with a restaurant which seats 40 and bedrooms for 10, where Alienstock was - or is - supposed to take place, told the Las Vegas Review-Journal that she still intends to hold the festival but admits that there was a falling out with Roberts.

Never-the-less West claims that there will be 20 bands, two comedians, 24 vendors, food trucks, book signings, a virtual reality maze, a screening of Bob Lazar: Area 51 & Flying Saucers, camping and RV parking including 130 portable toilets, with six handicapped-accessible units, and a haunted house. Guardian Elite Medical Services has been retained to staff the events, working with Lincoln County emergency services.

"Yeah, it's going forward," she told the newspaper. "I've also got the medical paid for and all of my permits. We're going to throw the best party that we can."

Roberts thought otherwise. Last Thursday the Callister Law Group in Las Vegas, on behalf of Roberts, sent a cease and decist letter to West asserting that the Alienstock event is "in absolutely no shape to proceed" and cites "inadequate planning and preparation for the tens of thousands of people that were expected to show up, as well as inadequate infrastructure and services."

This coming weekend the Allenstock Storm Area 51 event will take place - or not.






E-Book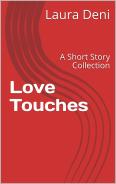 Soft back Book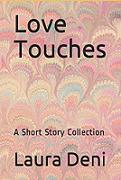 Broadway To Vegas is supported through advertising and donations. Priority consideration is given to interview suggestions, news, press releases, etc from paid supporters. However, no paid supporters control, alter, edit, or in any way manipulate the content of this site. Your donation is appreciated. We accept PAYPAL. Thank you for your interest.



E-Book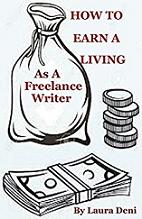 Soft back Book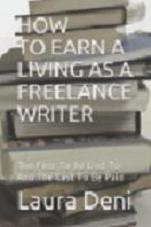 This is not your typical, totally boring textbook.

In the pages of How To Earn A Living As A Freelance Writer (the first to be lied to and the last to be paid) you'll find sex, celebrities, violence, threats, unethical editors, scummy managers and lawyers, treacherous press agents, sex discrimination; as well as a how-to for earning money by writing down words.





ART AND ABOUT


BRAZILIAN-AMERICAN ARTIST AND CULTURAL ACTIVIST DUDA PENTEADER is having his work showcased at The Karl and Helen Burger Gallery at Kean University in Union, New Jersey. The solo exhibition of 30 artworks is on display through December 12, 2019.

The exhibition includes two receptions with the artist, on Thursday, September 19, from 6-9 p.m., and on Monday, September 23, from 3:30-4:30 p.m. The exhibition and the artist receptions are open to the public.

Duda Penteado has lived in both the United States and Brazil for more than 20 years. His multidisciplinary work is based on performances, videos, installations, murals, sculptures, paintings, and other visual projects. He has dedicated much of his work to issues related to peace, globalization, dual citizenship, and other geopolitical and social problems of the 21st Century. He is known for pushing the boundaries of the status quo in order to improve society through the power of art.

Penteado's work has been exhibited at galleries and museums throughout the United States and Brazil, as well as in Europe. The Burger Gallery exhibition will include a viewing room for Penteado's documentary film entitled How Many Lives, in which he exposes how gun violence has affected a group of young people in Jersey City and across the nation. To explore this issue, the artist directed the creation of a 180-foot mural painting with the participation of young people who have been directly or indirectly affected by this type of violence. The painting of this mural is the subject of the film.

PLASTIC ENTANGLEMENTS: ECOLOGY, AESTHETICS, MATERIALS featuring an international array of emerging and mid-career artists, Plastic Entanglements: Ecology, Aesthetics, Materials explores the environmental, aesthetic and technological entanglements of our ongoing love affair with this paradoxical, infinitely malleable substance.

Organized around the curatorial concept of entanglement ­– which describes the literal entanglements of animals and plastic detritus as well as the plasticity of global networks – the exhibition assembles artistic investigations of humanity's reliance on a material that is at once ubiquitous and, for that reason, virtually invisible.

Visitors will encounter a varied array of artwork, from meticulous drawings, photographs and video installations to 3D-printed objects and sculptures fabricated from found plastic.

Organized by the Palmer Museum of Art of The Pennsylvania State University. Opened on September 13, 2019 and is on display through January 5, 2020 at the Pleasant T. Rowland Galleries at the Chazan Museum in Madison, Wisconsin.

THE FRALIN MUSEUM OF ART at the University of Virginia has announced that historically underrepresented artists will be a focus in at least half of its exhibitions moving forward. This action is the result of recent data showing that the majority of artists featured in U.S. museum exhibitions continue to lack diversity well into the 21st century. The museum defines underrepresented artists as those with diverse racial, ethnic, gender, sexual orientation, Indigenous, disability/ability, socioeconomic, geographic, religious and/or age identities.

On the Fralin's current exhibitions schedule are Otherwise, on view now through January 5, 2020, which explores the influence of LGBTQ+ culture on visual art on the occasion of the 50th anniversary of the Stonewall riots, and The Inside World: Contemporary Aboriginal Australian Memorial Poles, opening January 24, 2020, a partnership with the Kluge-Ruhe Aboriginal Art Collection also at UVA.

Recent projects have included an installation by contemporary artist Vanessa German, an examination of Georgia O'Keeffe's watercolors produced during her time at the University of Virginia in the early 20th century, and an exhibition of work by contemporary Native American artists in which they reflected on historic Native art from the collection.

In addition, the Fralin has made several strategic acquisitions over the last two years, including works by Zanele Muholi and Martine Gutierrez, the first non-binary and first transgender Latinx contemporary artists represented in the museum's collection along with donated works by Suzanne McClelland and Native American artists Rick Bartow and Debbie Clashin.

"The Fralin Museum of Art's diversity objectives underscore the University of Virginia's values of excellence and inclusion and will serve as an outstanding example of integrity in action for students, faculty and staff," said Jody Kielbasa, vice provost for the arts at the University of Virginia.






E-Book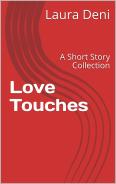 Soft back Book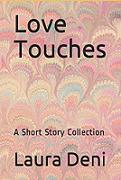 SWEET CHARITY


RICKY MARTIN TO HEADLINE YUCATAN FOR PEACE CONCERT performing at the 17th World Summit of Nobel Peace Laureates at the Motherland Monument on Saturday, September 21, to celebrate International Peace Day.

The State of Yucatan will welcome 11 individuals and 14 organizations who have been awarded the Nobel Peace Prize for the summit, scheduled to take place Septembe 19 to 22, 2019.

Ricky Martin has been a musical icon for several generations. In 2003 he was appointed by UNICEF as Goodwill Ambassador and passionately defended the rights of children. His Foundation has been collaborating with UNICEF to promote the protection of children and end child exploitation and abuse.

Martín will donate his participation to the Summit while several sponsors will cover the costs of the actual concert.

In addition, the Summit will also feature film screening activities, artistic performances by local talent, including the Yucalpeten Symphony Orchestra, the Folkloric Ballet, and multiple thematic forums will be held where prominent personalities in technology, music, sports and journalism will be present, such as Miguel Bosé, Martha Debayle, Diego Luna, Rafa Marquez, Paola Rojas, Yuriria Sierra, Karla Iberia Sánchez and chef Enrique Olvera, to name a few, who will have the opportunity to discuss with the presence of some of the Laureates, the different ways to include Peace in diverse social sectors.

THE 2019 GLOBE GALA, WHERE BLACK TIE MEETS TIE-DYE takes place Saturday, September 21, in support of the theatre's arts engagement and artistic programs. The get-down fun will be on the San Diego Globe's Copley Plaza, as Cameron Crowe's Oscar-winning movie Almost Famous returns to its home city reimagined as a world-premiere musical.

Globe Board members Ellise Coit and Karen Tanz serve as Co-Chairs.

The can't-miss black-tie and tie-dye event will begin with roadies and fans alike gathering around craft tables loaded with cocktails and hors d'oeuvres, followed by a surprise guest performance. After the performance, dinner and dancing to the music of Play! will rock Copley Plaza until midnight.

"Recalling an era when Nixon was President and Led Zeppelin was king, we look to our rose-tinted past to make our future something to sing about. With a theme that echoes that of the soon-to-open Globe world premiere of the new musical Almost Famous, by San Diego native and Oscar winner Cameron Crowe, the 2019 Old Globe Gala will be a night of glamour, celebration, and generosity."

The 2019 Gala Committee includes Michele Arthur, Terry Atkinson, Peter Cooper, Valerie Cooper, Elaine Bennett Darwin, Nadia Gastelum, David Ohanian, Joanie Polatchek, Jean Shekhter, Rhona Thompson, Pam Wagner, Muffy Walker, and Lynne Wheeler.



THE MUSIC GOES ROUND AND ROUND


BROADWAY SOUL, VOL 1 drawn from and inspired by Kyle Taylor Parker's hit series The Soul Sessions, has been released by Broadway Records, "reimagines Broadway classics with an R&B twist."

It's more than a twist. Featuring an eclectic array of songs from musicals as diverse as Anything Goes, The Phantom of the Opera, Next to Normal, The Wiz, Hairspray and more, the guy who wore those high heeled red boots in the first national tour of Kinky Boots demonstrates his vocal high kicks.

Track Listings
1. Anything Goes
2. I'm Alive
3. Out Tonight
4. Think of Me
5. Ol' Man River
6. I Feel Pretty
7. No Bad News
8. Run and Tell That
9. Do You Hear the People Sing?
10. We Are Young

Songs which which all know are rendered in such a unique fashion that many are unrecognizable in their original form. An interesting recording in that it clearly demonstrates the important of an arrangement and how arrangements can change the structure and even meaning of compositions.

Arrangements for this selection are by Joshua Stephen Kartes and Kyle Taylor Parker. with the Ol' Man River arrangement by Parker and Sherowood Barnes. Kyle Taylor Parker's vocal delivery on all tracks project both passion and attitude.

The Wisconsin-born and New York-based award-winning actor/singer's delivery of Ol' Man River is lighter more casually urgent as compared to the rendition by Frank Sinatra or Paul Robeson. I'm Alive is upbeat at a soaring angle. Out Tonight is presented in a way never before heard. It's jazz fused with soul. Somewhere in the rendition you'd expect to hear Ella Fitzgerald scat. Think of Me begins with something akin to music leading into a mysterious haunted house then the rendition begins as light and airy before transforming into a textured, fast paced yet dramatic offering. No Bad News again reminds me of an Ella Fitzgerald type arrangement. That's not a bad thing. The powerful Do You Hear the People Sing? from Les Miz is considerably lighter than the Broadway version, not coming across as an anthem for action or war; rather as a gospel type number projecting hope.

MUSICIANS:
Piano: Joshua Stephen Kartes who is all over those 88 keys. Guitar: David Cunningham. Bass: Colin Dean. Drum: Zach Eldridge. Acoustic guitar: Sherrod Brnes on Ol' Man River. Background vocals: KC Comeaux, Joshua Greenblatt, Alexis Sim and Joshua Stephen Kartes on I Feel Pretty with Tinny Mann as solo vocals on Do You Hear the People Sing?

Engineered and mixed by Reed Back, Mastered by Oscar Zambrand. Recorded and mixed at Vinegar Hill sound. Mastered at Zampol Productions.

A highly unique, professional album which shows a lot of thought and talent.


SPREADING THE WORD


THE ATLANTIC FESTIVAL takes place in downtown Washington, DC September 24-26.

The biggest names in politics. Innovators in business and tech along with celebrated musicians and writers will wrestle with the vexing issues of our time and have some fun, too. Hear from newsmakers in politics and policy, innovative thinkers in business and technology, and leaders in science and the arts. Attend performances, screenings, and book talks, and take part in interactive programs throughout the Festival. Explore big ideas, spark new conversations, and grow your network.

A few of the remarkable speakers that will take the stage: Simon Godwin, Artistic Director, Shakespeare Theatre Company
Lori Gottlieb, "Dear Therapist" Columnist, The Atlantic
Yo-Yo Ma, Cellist
Stacey Price, Co-Founder and Chief Localist, Shop Made in DC
Arnold Schwarzenegger, Former Governor, California
Dia Simms, President, Combs Industries
Questlove, Musician

This year's Festival will also feature a performance from Yo-Yo Ma and a special Pop-Up Magazine performance.

RODGERS WITHOUT HAMMERSTEIN explored by American Songbook expert Jim Jimirro who returns to the 92nd Street Y in New york City for his lecture series Jim J's Jukebox.

James P. Jimirro, creator and founding President of The Disney Channel and Walt Disney Home Video, is currently Chairman of the Board of the National Lampoon.

In Rodgers Without Hammerstein , the later works of Richard Rodgers, after Oscar Hammerstein's death, will be explored. After his passing in 1960, Rodgers worked with a myriad of lyricists including Stephen Sondheim, Martin Charnin, Sheldon Harnick, and himself. His post-Hammerstein projects included No Strings (1962), Do I Hear A Waltz (1965), Two by Two (1970), Rex( 1976), and I Remember Mama (1979).

Thursday, September 19th, 2019 at the 92ndStreet Y in New York City.

JON CARAMANICA New York Times pop music critic, talks with one of the music industry's brightest stars — Grammy - Academy Award - and Golden Globe-winning musician, D.J., songwriter and producer Mark Ronson. The duo will discuss Ronson's creative process, prolific career and his collaborations with some of music's biggest names, including Amy Winehouse, Lady Gaga, Adele, Justin Timberlake, Miley Cyrus and Bruno Mars. September 20, 2019 in New York City.

HAMILTON Broadway's hit musical with Book, Music and Lyrics by Lin-Manuel Miranda. Inspired by the 2004 book Alexander Hamilton. by Ron Chernow with choreography by Andy Blankenbuehler is extending its legs.

In addition to open runs in New York City and Chicago the Hamilton tours are mounted through November 17 at the Forrest Theater in Philadelphia and through September 29 at the Orpheum in Omaha, Nebraska.

The Philips Tour cast has Joseph Morales starring as Hamilton while the Angelica tour cast features Edred Utomi in the title role.

The Angelica tour alone requires 14 truckloads of cargo and a core group of over 60 traveling cast, crew, and musicians. The production team insisted that each tour must be able to duplicate the original Broadway show's choreography, which literally revolves around two concentric turntables on the stage. This led to the construction of four portable sets, two for each tour, so that one set can be assembled well in advance at the next stop while the tour is still playing at the last stop.

According to a report in Forbes, Stage Entertainment will license a German-language production to open in Hamburg during the fall of 2020. Hamilton will have its Australian premier at Sydney's Lyric Theatre with previews beginning in February 2021 before opening in March 2021.





PLAYING AROUND


DUCHESS KATE AND QUEEN OF THE BAKES MARY BERRY

Duchess Kate and food queen Mary Berry arrive in a tractor. Photo: Twitter REX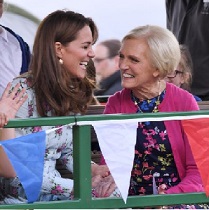 teamed up to open a new children's treehouse and garden in Surrey, England. The wife of Prince Charles and the former Great British Bake Off co-host. They arrived laughing with a group of children in a cart pulled by a tractor to launch a third Back to Nature garden. The garden, inspired by the garden Kate co designed for the Chelsea Flower show earlier this year, will be a permanent installation at the Royal Horticultural Society in Wisley.

The garden, designed by landscape architects Davies White, has a sandpit, water feature, a set of swings, and a hut made to look like a hedgehog.

The mother of three told the crowd: 'As a parent, I have learnt just how important it is to foster our children's development, in all areas, not just physical, as soon as they are born. We build the blocks, the foundations, for future success and happiness later in their lives. Whether it is planting, exploring, digging, creating, or playing; quality time spent outside provides children with the perfect environment to form those positive relationships with the people in their lives and the world around them."

DIVE BAHRAIN the world's largest eco-friendly underwater theme park has opened in Bahrain. Divers can explore a submerged Boeing 747 which is the "first aircraft to be used as a reef which [has been] have been processed in a truly eco-friendly and pollutant free manner". No word on whether former passengers might find any lost luggage.

The new 100,000 square metre theme park was inaugurated by Zayed bin Rashid Al Zayani, the minister of industry, commerce and tourism in the country. The dive park will also include a replica of a traditional Bahraini pearl merchant's house, which is being overseen and sponsored by Diyar Al Muharraq, an artificial coral reef and other sculptures that will be fabricated and submerged to provide a safe haven for coral reef growth and a habitat for sustainable marine life.

The eco-friendly park will also provide researchers with rich information and data on marine ecology and biology and will enhance environmental awareness on the importance of preserving marine life.

To play around in this dive park divers must register through a licensed dive center.

92Y STREET FEST 2019 now in its 26th year takes place Sunday, September 22 in NYC on Lexington Avenue between 79th and 94th Streets. Performances from the Broadway Casts of Beetlejuice, Chicago, Mean Girls, Tootsie, and Waitress take place on the 92Y Main Stage. New York Knicks' 7th Ave Squad Will Appear with Team Prize Wheel, giveaways and a Pop-A-Shot Machine plus, Ninja Warrior Obstacle Course for Kids, gymnastics and Parkour Demos, music and dance, giveaways and more.


MICHAEL SCHUMACHER RACING FOR HIS OWN CURE ALSO HELPS OTHERS
Michael Schumacher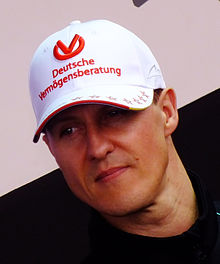 Formula One great Michael Schumacher 50, is undergoing pioneering stem-cell treatment which his cardiologist claims is "experimental." The seven-time world champion has not been seen in public since suffering brain damage in a freak skiing accident in the French Alps in December 2013. Schumacher underwent two surgeries and then was placed into a medically induced coma to aid recovery, gradually brought out of the coma in April of 2014. According to reports the famed driver has been admitted to Georges-Pompidou European Hospital in Paris under tight guard for treatment from leading heart specialist Professor Philippe Menasche, who sits on the board of directors of the brain and spinal cord institute at a different Paris hospital. He is promoted as a 'pioneer in stem cell surgery against heart failure'.

Rumors among the French media suggest he will have transfusions of stem cells to fight inflammation caused by the life-altering brain injury. He was scheduled to have the procedure in July – but an 'unexpected health problem' saw it delayed.

The procedure involves grafting stem cells onto damaged heart tissue. Studies in scientific journals have shown it is safe but not that it restores some heart function on its own. Harvard Medical describes the procedure as "a catheter is used to inject stem cells into the heart."

According to Harvard Medical: "61 centers throughout the United States market stem cell therapies for people with heart failure, according to a research letter in the Sept. 1, 2017, JAMA Internal Medicine. These clinics charge an average of $7,694 for a single treatment of autologous stem cells (taken from a person's own body). Only nine centers required copies of the patient's medical records, and only one facility listed a board-certified cardiologist on staff."

In September, 2017 it was widely reported that Schumacher was traveling to Dallas, Texas for treatment at a neurological clinic. Texas passed a controversial law in 2017 which permits experimental stem cell treatment without FDA oversight which was reported as the reason Schumacher was going to The Lone Star State where in 2012 his family purchased a 200-hectare ranch. In case you're curious - most sports fields are one hectare in size. One hectare contains about 2.47 acres.

At that time, the German publication Bravo speculated that "One likely candidate is the Neurotherapy Center of Dallas, which touts treatment for sports injuries on its website."

Schumacher is the only driver in history to win seven Formula One World Championships, five of which he won consecutively. The most successful driver in the history of the sport, Schumacher holds the records for the most World Championship titles (7), the most Grand Prix wins (91), the most fastest laps (77) and the most races won in a single season (13), and according to the official Formula One website, Schumacher was "statistically the greatest driver the sport has ever seen" at the time of his retirement from the sport.

In August 1995, Michael married Corinna Betsch. They have two children, a daughter Gina-Marie, 22, a son Mick, 20, who was announced as a driver for the Ferrari Driver Academy.

The family has two dogs – one stray that Corinna fell in love with in Brazil, and an Australian Shepherd named "Ed" whose arrival in the family made headlines. In fact, in 2007, Schumacher personally sped a taxi through the Bavarian town of Coburg to collect the dog and enable the family to make their return flight to Switzerland. Both Schumacher and the taxi driver were reprimanded by local police.


OTHER PEOPLE'S MONEY


FELONY CHARGES FILED AGAINST former Las Vegas Convention and Visitors Authority CEO Rossi Ralenkotter over theft and misuse of $90,000 in Southwest Airlines gift cards. Ralenkotter appeared before Las Vegas Justice of the Peace Harmony Letizia with his new criminal lawyer, Tony Sgro on Tuesday, September 10, to face charges filed the previous day. Ralenkotter arranged to be booked into the Clark County Detention Center through a "walk-through" procedure and then released on his own recognizance.

Prosecutors also filed felony charges against two of his top former executives and a Southwest employee.

Brig Lawson, 49, the tax-funded agency's former business partnerships director, was charged with theft, forgery and unlawful use of public money. Lawson dolled out thousands of dollars in cards to Ralenkotter and other convention authority staffers for their personal use, the complaint alleges.

Eric Woodson, 54, a Dallas-based Southwest Airlines marketing executive, was charged in the complaint with theft and forgery.

The seven-count complaint is the result of a yearlong investigation of the LVCVA that police said was prompted by Review-Journal stories disclosing the secretive gift card purchases.

Ralenkotter, 72, once one of the most influential public officials in the state. He retired in August 2018 with a $455,000 financial package that includes the $15,000 monthly consulting contract with the agency.

Steve Hill succeeded Ralenkotter as CEO, replacing key executives and reforming the agency's travel and spending policies.

The agency was created by state law as the Clark County Fair and Recreation Board in 1955 to promote tourism and run the Las Vegas Convention Center with funding from hotel room taxes. As the tax revenues grew with the steady rise of tourism, the agency evolved into the LVCVA, with a $251 million annual operating budget and political clout to match, according to the Review Journal. The paper pointed out that "The LVCVA's 14-member board includes elected officials who benefit personally from the perk-rich assignment and casino executives whose companies profit from the millions of dollars spent each year marketing Las Vegas."

5

E-Book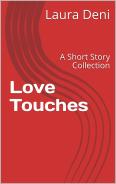 Soft back Book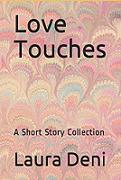 THE THEATER HALL OF FAME has announced eight new inductees. The Theater Hall of Fame Inc. has announced its 2019 inductees: actors André De Shields and Donna McKechnie, actor-choreographer Ann Reinking, Goodspeed Musicals Founder Michael Price, director-playwright Emily Mann, lighting designer Natasha Katz, theatre critic Michael Feingold, and posthumously, playwright Thomas Meehan.

The by invitation only 2019 Theater Hall of Fame ceremony will be held on November 18 at the Gershwin Theatre in New York City.

Founded in 1971 by James M. Nederlander, Earl Blackwell and Gerard Oestriecher, the Theater Hall of Fame's primary mission is to annually honor lifetime achievement in the American theatre. To be considered for the ballot, the theatre professional must have 25 years on Broadway and five major production credits or be an Off-Broadway or regional theatre founder or pioneer. The voters are Theater Hall of Fame members and members of the American Theatre Critics Association.

THEATRE COMMUNICATIONS GROUP (TCG) the national organization for theatre, has announced the recipients of the second round of the 2019 Edgerton Foundation New Play Awards. The awards, totaling $583,000, allow 15 productions extra time for the development and rehearsal of new plays with the entire creative team, hoping to extend the life of the world premiere play after its first run.

The second round of the 2019 Edgerton Foundation New Play Awards were presented to:

Right to be Forgotten by Sharyn Rothstein at Arena Stage in Washington, DC.

You Lost Me by Bonnie Metzgar at Denver Center for the Performing Arts.

Greater Clements by Samuel D. Hunter at Lincoln Center Theater, NYC.

On the Grounds of Belonging by Ricardo Pérez González at Long Wharf Theatre.

The Perplexed by Richard Greenberg at Manhattan Theatre Club.

The Best We Could (a family tragedy) by Emily Feldman at Manhattan Theatre Club.

The Welkin by Lucy Kirkwood at National Theatre.

A Very Expensive Poison by Lucy Prebble based on the book by Luke Harding at The Old Vic, London.

Confederates by Dominique Morisseau at Oregon Shakespeare Festival.

Coal Country by Jessica Blank & Erik Jensen at The Public Theater.

Cullud Wattah by Erika Dickerson-Despenza at The Public Theater.

Rare Earth Mettle by Al Smith at Royal Court Theatre.

The Underlying Chris by Will Eno at Second Stage Theater.

Gun & Powder by Angelica Chéri & Ross Baum. Book & lyrics by Angelica Chéri. Music by Ross Baum at Signature Theatre, VA.

The Hot Wing King by Katori Hall at Signature Theatre, NY.

Over the last 13 years, the Edgerton Foundation has awarded over $12,898,000 to 421 productions, enabling many plays to schedule subsequent productions following their world premieres. Thirty-six have made it to Broadway, including: Curtains, 13, Next to Normal, 33 Variations, In the Next Room (or The Vibrator Play), Time Stands Still, Bengal Tiger at the Baghdad Zoo, A Free Man of Color, Good People, Chinglish, Vanya and Sonia and Masha and Spike, Bronx Bombers, Casa Valentina, Outside Mullingar, All the Way, Eclipsed, Bright Star, Hamilton, The Columnist, In Transit, A Doll's House Part 2, Indecent, Dear Evan Hansen, Oslo, Escape to Margaritaville, The Prom, JUNK: The Golden Age of Debt, SUMMER: The Donna Summer Musical, Head Over Heels, Jagged Little Pill, Diana, Grand Horizons, Girl from the North Country, The Great Society, and Sound Inside.

Sixteen plays were nominated for Tony Awards, with All the Way, Vanya and Sonia and Masha and Spike, Hamilton, Dear Evan Hansen, and Oslo winning the best play or musical awards. Ten plays were nominated for the Pulitzer Prize for Drama, with wins for Cost of Living (2018),Hamilton (2016), The Flick (2014), Water by the Spoonful (2012), and Next to Normal (2010).

WAYNE BRYAN Producing Artistic Director Music Theatre Wichita for the last 32 years has announced several changes.

Brian J. Marcum has been named Associate Artistic Director. Brian is a Broadway veteran having performed in six Broadway shows, and also becoming an associate choreographer on Broadway - Hello, Dolly!, Mamma Mia!, Newsies, Freaky Friday, The Sound of Music, A Chorus Line, and Chicago Brian, who is currently a professor at Syracuse University, and his wife Jennifer (who spent eight years on Broadway as a cast member of Beauty and the Beast), have relocated to Wichita with their two children.

Amanda Bowman who has served as Production Stage Manager has accepted a year-round staff position as Development & Marketing Coordinator. Production manager Mitchell Southerland, currently in charge of all technical aspects of productions, will take on the expanded title of Director of Production. Development Director Angela Cassette will assume the newly created role of Managing Director, working with staff, artistic leadership, and our volunteer Board of Directors to ensure financial stability.



BLACK CHIFFON a revival of Lesley Storm's gripping psychological drama.

Directed by Clive Brill.

"Do you know Doctor… I've brought this awful trouble on my family… I'm deeply ashamed… But I still can't think of that moment without an appalling desire to laugh..."
One woman. One crime. One decision.
Mrs Alicia Christie maintains a beautiful home, with a clever husband and devoted children. This surely makes her an upstanding society woman...
What would you do to protect your family? Would you lie? Would you pretend to be a completely different person to the one everyone knows? Would you forsake all your beliefs? Would you go to jail?

The cast includes: Abigail Cruttenden; Ian Kelly; Eva Feiler; Jack Staddon; Nicholas Murchie; Jemima Watling and Yvonne Newman .

Park Theatre, London September 18 - October 12, 2019.

THE HEIGHT OF THE STORM written by Tony Award nominee Florian Zeller, translated by two-time Tony Award Winner Christopher Hampton.

Directed by Tony nominee Jonathan Kent.

The Height of the Storm features Olivier and Tony Award Winner Jonathan Pryce and three-time Olivier Award Winner Eileen Atkins along with Lucy Cohu, Amanda Drew, James Hillier, and Lisa O'Hare.

Two of the greatest actors of their generation come together in one unforgettable story of a shared life and all of its complexities. For 50 years the lives of André and Madeleine have been filled with the everyday pleasures and unfathomable mysteries of an enduring marriage, until suddenly their life together begins to unravel, and this loving relationship is faced with the inevitability of change.

The creative team for The Height of the Storm includes Anthony Ward (scenic and costume design), Hugh Vanstone (lighting design), Paul Groothuis (sound design), and Gary Yershon (composer).

Officially opening Tuesday, September 24 at the Samuel J. Friedman Theatre, NYC.

EUREKA DAY by Jonathan Spector.

Directed by Adrienne Campbell-Holt.

Jonathan Spector's timely play uses a heated vaccination debate at a progressive elementary school as a metaphorical lens for the escalating hostility of America's culture wars and our inability to listen to those with whom we disagree. Carina has just enrolled her son at Eureka Day School in Berkeley, CA, where all decisions are made by consensus, diversity and inclusion are valued, and vaccinations are a personal matter. As the newest member of the private school's board of directors, she is thrown into the deep end when a mumps outbreak hits the school, forcing parents to choose between their own personal beliefs and what might be best for the community. Opening the discussion up to online trolls during a Facebook Live meeting only moves the committee further away from answering Eureka Day's - and our era's - most pressing question: how do you find consensus when you can't agree on the facts?

Eureka Day received every major new play award in the San Francisco Bay Area for its world premiere 2018 production, including the Theatre Bay Area Award, San Francisco Bay Area Theatre Critics Circle Award, the Will Glickman Award, and the Rella Lossy Award. In his New York Times Critic's Pick review of the Colt Coeur production, Ben Brantley called Eureka Day "one of the funniest plays to open this year" and "the perfect play for our age of disagreement."

At Walkerspace in New York City.



E-Book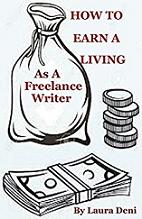 Soft back Book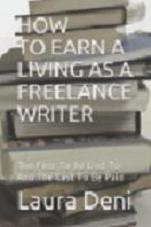 This is not your typical, totally boring textbook.

In the pages of How To Earn A Living As A Freelance Writer (the first to be lied to and the last to be paid) you'll find sex, celebrities, violence, threats, unethical editors, scummy managers and lawyers, treacherous press agents, sex discrimination; as well as a how-to for earning money by writing down words.





WHO'S WHERE




KELLI O'HARA sings Barber. September 18 - 21 Lincoln Center: David Geffen Hall, NYC.

THE WHO singing their hits September 18 in Atlanta, GA at the State Farm Arena. Friday's show is in Ft. Lauderdale, FL at the BB&T Center. Next Sunday, September 22, they're on stage in Tampa, FL at the Amalie Arena.

HARRY POTTER AND THE PRISONER OF AZKABAN IN CONERT offers fans the opportunity to return to the Wizarding World for an evening of music and magic. Relive the magic of Harry Potter soaring across the big screen in high-definition and experience the music of a live symphony orchestra performing John Williams' unforgettable score conducted by Justin Freer. From the moment Harry uses the Marauder's Map to when the Patronus Charm bursts from his wand, you'll be transported back into the world you love. September 20-21 at Dubai Opera in Dubai, UAE.

CARRIE UNDERWOOD entertains Monday, September 16, at the Pepsi Center, Denver, CO. Wednesday's show is at the Intrust Bank Arena, Wichita, KS. On Thursday her tour stops at the Sprint Center, Kansas City, MO. Saturday's gig is at the Toyota Center, Houston, TX. Next Sunday, September 22, she's in the spotlight at the Cajundome in Lafayette, LA.

HARRY CONNICK, JR: A CELEBRATION OF COLE PORTER is presented September 21 and 22 at the Durham Performing Arts Center in Durham, NC before transferring to Broadway this December.

WYONNA performs Thursday, September 19, 2019 at the Clayton Center for the Arts Maryville, Maryville, TN. next Sunday, September 22, the show part of the Pilgrimage Festival 2019 at The Park at Harlinsdale Farm, Franklin, TN.


FINAL OVATION


HUBERT "TEX" ARNOLD who gained prominence for his 25-year relationship as music director, arranger and accompanist for the legendary Margaret Whiting died August 22, 2019 from complications following a sudden stroke. He was 74.

Arnold was an instructor for the annual Cabaret Symposium at the Eugene O'Neill Theater Center and continued in that capacity for its successor program, the Cabaret Conference at Yale University. For many years he was a player and mentor for young artists at Michael Feinstein's Great American Songbook Foundation's annual summer Songbook Academy.

He wrote orchestrations for the Lincoln Center American Songbook series and for Carnegie Hall tributes to the song-writing teams of Alan and Marilyn Bergman and Betty Comden and Adolph Green. As a pianist, he accompanied Broadway stars Melissa Errico at the Cafe Carlyle in NYC, and Barbara Cook in concerts throughout the country, including performances at the LA Music Center and Carnegie Hall. He also worked with luminaries such as Michael Feinstein, Portia Nelson, Laurel Massé, Sally Mayes and many others. Arnold was also the music director and accompanist for all six editions of composer Larry Kerchner's Hidden Treasures, a variety program featuring long-time friend Kerchner's works.

Arnold was currently serving as the musical director for the cabaret show Judi Mark: Laughing Through Life Songs: Stories and Humor which has performances Tuesday, September 17 and Friday, September 20 at Don't Tell Mama in New York City. The show will go on, dedicated to Arnold. Playing his arrangements will be Arnold's colleague and friend, pianist Jeffrey Klitz.

Tex Arnold is survived by his wife, Linda, and beloved cat, Waldo.

JEFF FENHOLT who was the original Jesus in the Broadway production of Jesus Christ Superstar died September 10, 2019, five days before his 69th birthday.

Fenholt co-founded "Entertainment Capital Corporation" with Jeff Thornburg, former President of The Robert Stigwood Org, producing Andy Warhol's film, Bad. ECC also produced recordings for Fenholt. Thornburg and Fenholt amicably parted ways when Thornburg accepted the position of "Head Of Venture Capital" for Paramount Pictures. According to Fenholt's autobiography, he was heavily addicted to alcohol and drugs following the end of Jesus Christ Superstar's run on Broadway. Fenholt's often-repeated testimony (later published in his autobiography) details a visit from Christian construction workers hired to rebuild a wing of his house who confronted him regarding his portrayal of Christ on stage. Fenholt was converted to Christ, beat his addictions, then spent the next several years struggling to balance his faith and his career, before becoming a high-profile Christian personality on programming aired by TBN.

In 2008, Fenholt was hired as Executive Producer of The Beijing Olympic Concert Series.

He has been living with his second wife, Kim, at his beach house in Newport Beach, California, and his Ranch in Colorado. A son, Tristan, also survives.

DANIEL JOHNSON a singer-songwriter and visual artist "whose childlike, haunted songs brought him acclaim as one of America's most gifted outsider voices," was found dead from natural causes in his Houston, Texas home on September 10, 2019. He was 58.

He was admired by Kurt Cobain and Tom Waits and earned comparisons to William Blake. But he struggled with mental health issues. He had been diagnosed with schizophrenia and bipolar disorder, his physical health suffered a setback after he sustained a fall and was hospitalized. Johnston had been hospitalized last week with a kidney malfunction.

"The singer will best be remembered for his warbly, high tenor and simplistic ruminations on love and life on songs like Life in Vain; True Love Will Find You in the End, and Walking the Cow.

Artists including Flaming Lips, Death Cab for Cutie, Bright Eyes, and Beck have all covered his songs.

PETER RICHARD NICHOLAS CBE, FRSL was an English playwright, screenwriter, director and journalist who died September 7, 2019 in Oxford, England. He was 92.

Nichols is often considered an especially autobiographical playwright, and chronicled much of the background to his plays in his published autobiography and diaries. A Day in the Death of Joe Egg centered around the burden of raising a hopelessly handicapped child shattering a couple's marriage, is based on Nichols' own experiences of raising a handicapped child. The National Health is a fantasy farce in which the patients suffer and die was drawn on a hospital stay of his own, while Privates on Parade in which the singing soldiers die was drawn on his own military experience in the Combined Services Entertainments Unit.

Poppy takes the form of a Christmas pantomime about the Chinese opium wars; Dick Whittington's girlfriend becomes a drug addict. Passion Play (known as Passion in the United States), focuses on adultery and betrayal. In Blue Murder, a comic satire about play censorship, a constable investigates a death.

Nichols was appointed Commander of the Order of the British Empire (CBE) in the 2018 New Year Honours for services to drama. He is survived by his wife and three children.

EDDIE MONEY an American singer, songwriter and multi-instrumentalist who had success in the 1970s and 1980s with a string of Top 40 hits and platinum albums died in Los Angeles on September 13, 2019. He was 70 and had recently revealed that he had been diagnosed with stage 4 esophageal cancer.

Since 1992, Money traditionally opened the summer concert season for DTE Energy Music Theatre in Clarkston, Michigan. In January 2010, he performed a medley of his hit singles during the halftime performance at the Liberty Bowl.

Money wrote and performed original songs for the films Americathon (1979), Over the Top; Back to the Beach (both 1987), and Kuffs (1992), along with the television series Hardball (1989–1990).

He is survived by his wife Laurie and their five children Jesse, Julian, Desmond, Joseph, and Zachary.


















Next Column: September 22, 2019
Copyright: September 15, 2019 All Rights Reserved. Reviews, Interviews, Commentary, Photographs or Graphics from any Broadway To Vegas (TM) columns may not be published, broadcast, rewritten, utilized as leads, or used in any manner without permission, compensation and/or credit.
Link to Main Page
---
Laura Deni



For the snail mail address, please E-mail your request.
CLICK HERE FOR COMMENT SECTION