! >
Broadway To Vegas
  
  REVIEWS INTERVIEWS COMMENTARY NEWS

| | |
| --- | --- |
| | |
THE SHAPIRO SISTERS LIVE AT 54 BELOW CD REVIEW - - CELEBRITY LAWSUITS - - SPECIAL SCREENING OF PRIDE - - KISS ME KATE STARRING WAYNE BRADY - - THE CURIOUS INCIDENT OF THE DOG IN THE NIGHT-TIME COMES TO BROADWAY - - SHIRLEY MACLAINE TO TOUR - - 21st ANNUAL CORVETTE FUNFEST - - MING 50 YEARS THAT CHANGED CHINA - - DONATE . . . Scroll Down




Copyright: September 14, 2014
By: Laura Deni
CLICK HERE FOR COMMENT SECTION


SHAPIRO SISTERS RENEW FAITH IN YOUNGER GENERATION


If you've watched one too many individuals who are famous and rich for no other reason that they are celebrities - this century's version of the carnival freak - seen one too many newsreels of some tween idol busted for doing something arrogant and stupid, and have generally concluded that we're headed to hell in a hand-basket, give a listen to Shapiro Sisters Live Out Loud recorded during performances at Live at 54 Below May 5, 21 and June 9, 2014 and released by Broadway Records.

As far as Broadway To Vegas can ascertain neither the recently turned 12-year old Milly Shapiro nor her 14-year old sister Abigail Shapiro have ever done the perp walk. We can't even locate a tattoo on any portion of their visible bodies. It's enough to restore your faith in the human race.

The Shapiro girls aren't some innocent wannabees. They're pros.

Tony award winner and Grammy nominee Milly took home those awards for her role as Matilda in the original Broadway production of Matilda The Musical, while Abigail played Cindy Lou Who in How The Grinch Stole Christmas at Madison Square Garden.

This CD is an up-beat, charming listening pleasure.

The buoyant title track, Live Out Loud, from Andrew Lippa's A Little Princess indicates the premise of this CD. The well chosen selections permit the sisters to remain musically relevant to their age. No songs in which they have to pretend to have loved and lost or been beaten down by work and bills. The song selections are age appropriate. The musical trio, led by music director Michael J. Moritz, Jr., compliments rather than overpower the young ladies who, after all, posses youthful voices.



Abigail Shapiro as Cindy Lou Who in How The Grinch Stole Christmas. Photo: Shapiro Sisters.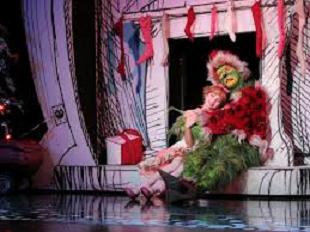 That doesn't mean this is a childish CD. A dramatic piano backing on Once Upon a December from the film Anastasia and Journey to the Past permits the gals to showcase their abilities to handle the dramatic.

One cautionary note: the girls are Americans, raised in Florida. Milly still possess a slight British accent which she was required to develop for her role in Matilda. It might be food for thought to let it rest with the memories of her doing the show.

Pay attention to Milly singing the sassy, irreverent Christmas song The Pretty Little Dolly with music and lyrics written in 1963 by Jim Rush. It was originally sung by comedic actress turned voice over artist Mona Abboud (in the voice of a young girl), and recorded live on The Tonight Show on December 15, 1966, (Johnny Carson can be heard laughing in the background) but not released until October 1980. It's just as funny today as it was then.

The 54 Below audience screamed and laughed their approval.

We haven't had a good, smart-alack holiday song in awhile. The producers might want to consider releasing that track as a holiday special single download.

Song Lyrics:

DEAR SANTA CLAUS:

THE PRETTY LITTLE DOLLY CAN SIT.
THE PRETTY LITTLE DOLLY CAN STAND.
SHE WILL EVEN WALK AROUND THE ROOM IF YOU TAKE HER HAND.

THE PRETTY LITTLE DOLLY CAN TURN.
THE PRETTY LITTLE DOLLY CAN DANCE.

IF YOU FEED HER WATER THROUGH A TUBE, SHE'LL WET HER PANTS.

CLOSE TO FIRES......SHE PERSPIRES.
IF YOU GIVE HER A PLAYFUL SQUEEZE,
SHE WILL COUGH, AND BELCH AND SNEEZE.

OH THE PRETTY LITTLE DOLLY'S SO CUTE.
THE PRETTY LITTLE DOLLY'S SO REAL.
IF YOU TAKE HER OUT INTO THE SUN, SHE BURNS,
AND THREE DAYS LATER SHE'LL PEEL.

THE PRETTY LITTLE DOLLY CAN SING.
THE PRETTY LITTLE DOLLY CAN SHOUT.
HOLD HER FOOTSIES HIGH ABOVE HER HEAD, AND SHE PASSES OUT.

THE PRETTY LITTLE DOLLY CAN PLEAD.
THE PRETTY LITTLE DOLLY CAN BEG.
AND SHE SCREAMS IN REALISTIC PAIN WHEN YOU BREAK HER LEG.

HEAVY DRINKING, GETS HER STINKING. (it sounds like this line has been changed)
ON HER BACK YOU CAN TURN A KEY,
AND SHE GOES THROUGH PUBERTY.

OH THE PRETTY LITTLE DOLLY CAN WET. THE PRETTY LITTLE DOLLY CAN CRY.
IF YOU PUT A PLASTIC BAG AROUND HER HEAD...
SHE'LL CHOKE, TURN PURPLE AND DIE.
OH SANTA, REMEMBER YOUR PART.
DON'T BREAK A LITTLE GIRL'S HEART.
DON'T FORGET THIS CHRISTMAS, THE PRETTY LITTLE DOLLY IS THE PRESENT YOU MUST LEAVE.
REMEMBER THAT FAT BOY, BRING THAT KID, IF YOU WANT TO SEE NEW YEAR'S EVE.

That song is followed by Abigail tenderly singing Another World from A Little Princess, which she describes as her favorite musical of all time.



Milly Shapiro as Matilda with Miss Honey played by Lauren Ward. Photo: Shapiro Sisters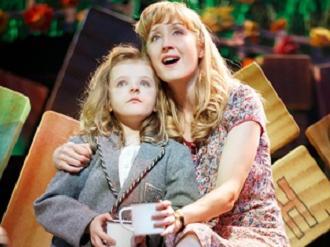 In fact, the sisters will be back at 54 Below in December to perform a cabaret version of A Little Princess, with Abigail playing Sara Crewe and her sister as the narrator.

There is a poignant delivery of The Girl I Mean to Be from The Secret Garden, and a glorious Part of Your World from The Little Mermaid, the always fun What Is This Feeling?/Popular from Wicked, and Jillian Caillouette joins the girls on I Know It's Today from Shrek.

Reason enough to purchase this CD is Milly Shapiro as Matilda and Andrea McArdle as Annie on Anything You Can Do. The original lyrics by Irving Berlin were re-worked with "additional approved lyrics by Van Dean and Abigail Shapiro."

That is followed by McArdle singing Together Wherever We Go with Abigail Shapiro from Gypsy.

Selection 20 in an Introduction regarding No Bully. Both girls know what it's like to be on the receiving end. Thus the girls have partnered with No Bully, a San Francisco based non-profit organization that works with schools nationwide to implement a non-punitive and highly effective solution to end bullying and harassment. That No Billy intro leads into Milly singing Let it Go from Frozen.

The next to closing number is a touching sister duet I Will Never Leave You, from Side Show, which is a show about conjoined twins.

The Shapiro Sisters close with an interesting selection, One Tin Soldier, a 1960s counterculture era anti-war song by Dennis Lambert and Brian Potter.

One Tin Soldier tells the story of a hidden treasure and two neighboring peoples; the peaceful Mountain People and the warlike Valley People. The Mountain People possess a treasure on the mountain, buried under a stone. The Valley People send a message to the Mountain People demanding it. The Mountain People reply with an offer: they are willing to share the treasure with the Valley People. However, the Valley People instead decided to take it all by force, and in doing so kill all the Mountain People. The Valley People then move the stone and find only a simple message: "Peace pn Earth."

Many times I've heard this song sung, always with forlorn, melancholy delivery. In a duet, the Shapiro Sisters approach the lyrics from one of hopeful optimism.

Let youth be served.

Musical director and piano Michael J. Moritz, Jr. who also co-produced this CD with Van Dean. Bass Adam DeAscent. Drums Billy LaGuardia.

Abigail receives some interesting credit on this CD. Keep in mind that she's 14 years old. She is credited with playing the piano on One Tin Solider, providing additional lyrics on Anything You Can Do, as well as listed as the Concert Creative Director.

Mixed at Kontinuous Jams Studios Mastered by Greg Reierson at Rare Form Mastering The Vocal Director is Raymond McLeod FOH Mix and Recording Engineer for 54 Below was Amanda Raymond.

TRACKS

1 - Live Out Loud
2 - Intro: Nercited
3 - The Girl In 14G
4 - Born to Entertain
5 - Intro: Sisterly Love and Loathing
6 - What Is This Feeling? / Popular
7 - Once Upon a December
8 - Journey To The Past
9 - The Pretty Little Dolly
10 - Intro: Dream Role
11 - Another World
12 - Intro: I would love to be green every night
13 - The Girl I Mean to Be
14 - Part of Your World
15 - I Know It's Today
16 - Intro: A Chance to Live Out Loud
17 - Anything You Can Do (Annie vs. Matilda)
18 - Together Wherever We Go
19 - Gimme Gimme
20 - Intro: No Bully
21 - Let It Go
22 - Intro: Gratitude
23 - I Will Never Leave You
24 - Intro: Dedication
25 - One Tin Soldier





Broadway To Vegas is supported through advertising and donations. Priority consideration is given to interview suggestions, news, press releases, etc from paid supporters. However, no paid supporters control, alter, edit, or in any way manipulate the content of this site. Your donation is appreciated. We accept PAYPAL. Thank you for your interest.





ART AND ABOUT


MING 50 YEARS THAT CHANGED CHINA

A cloisonné jar, decorated with dragons and imperial mark. China, Ming dynasty, Xuande mark and period, 1426–1435. Photo: British Museum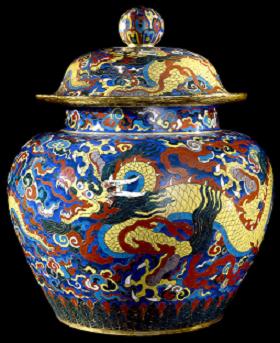 This major exhibition will explore a golden age in China's history.

Between AD 1400 and 1450, China was a global superpower run by one family - the Ming dynasty - who established Beijing as the capital and built the Forbidden City.

During this period, Ming China was thoroughly connected with the outside world.

Chinese artists absorbed many fascinating influences, and created some of the most beautiful objects and paintings ever made.

The exhibition will feature a range of these spectacular objects - including exquisite porcelain, gold, jewelry, furniture, paintings, sculptures and textiles - from museums across China and the rest of the world.

Imperial porcelain reflected a courtly interest in other cultures, and its manufacture was strictly controlled to meet the highest standards. Ming porcelain has long been prized by collectors in Britain and around the world.

Many of them have only been very recently discovered and have never been seen outside China.

September 18, 2014 - January 5, 2015 at the British Museum in London.


SWEET CHARITY


SPECIAL SCREENING OF PRIDE hosted by Philip J. Smith, Mike Nichols, Stephen Sondheim and Scott Rudin takes place Monday, September 15, 2014 at the Ziegfeld Theatre in NYC.

The event benefits the Actors Fund.

21st ANNUAL CORVETTE FUNFEST takes place September 18-21 in Effingham, Illinois with the Thursday Night Fun Run and Downtown Party. 500 Corvettes stream through the countryside on a leisurely drive that ends in historic downtown Effingham.

On Friday, September 19, 2014 it's the annual Corvette Funfest Charity Event.

This year's Funfest will pay tribute to the men and women who have served and are still serving our country. Vets with Vettes will celebrate America's Armed Forces and America's Sport Car.

This casual show has become the Largest Corvette Party in the World, welcoming enthusiasts from across the country and across the globe. For us to be able to host Funfest on our campus and be able to meet our customers face-to-face. Our customers actually named it 'Funfest' in many of the cards and letters we received after the first event. We continue to give away T-shirts, posters and pins to each registrant attending Funfest — a tradition that began years ago. Once you attend Funfest, you usually make a point of attending every year." Today Funfest continues to grow with 15,000 Corvettes and 45,000 attendees flooding the grounds. 2013 is especially significant to us, because it marks Funfest's 20th birthday, the kick off to Mid America Motorworks' 40th anniversary, and Corvette's 60th Year as America's Sports Car.








SPREADING THE WORD


THE PHYSICISTS by Friedrich Durrenmatt will have a staged reading by The Shakespeare Theatre of New Jersey's Lend Us Your Ears Reading Series, which offers audiences the opportunity to join Shakespeare Theatre directors, actors, and artistic staff as they explore diverse and compelling plays.

As the second play in the series of staged readings, The Physicists explores the notion that the quest for new discoveries and knowledge often comes at a dear cost, with high stake responsibilities and consequences. Similar to the Theatre's Main Stage production of Wittenberg, The Physicists places historical figures from different eras into one place and time, in this case, a mental sanatorium, with men who believe they are Einstein, Sir Issac Newton and Möbius. The play's assertion of "What was once thought can never be unthought," provokes reflection on the social responsibility of science and technology. The Physicists will be read on September 22, 2014 at Shakespeare Theatre of New Jersey, an independent, professional theatre company located on the Drew University campus in Madison, NJ.

AFTER 30 YEARS SHIRLEY MACLAINE returns to the Australian and New Zealand stage for a series of one nighters in Melbourne, Adelaide, Brisbane, Sydney and Auckland this December. The 80-year-old actor, dancer, director, author, activist and legend will share her memoirs and reflections of a powerhouse career on the world stage that spans seven decades. Her tour begins December 4 at Hamer Hall in Melbourne.

WALNUT STREET THEATRE WALKING TOURS are one hour events which let people experience ake your bow at America's Oldest Theatre! the legacy behind our velvet curtain. Patrons will learn about unique stories, people, and productions that have defined Walnut Street Theatre which is a Philadelphia landmark and America's Oldest Theatre.

Customers will have the chance to view fascinating archives, dating back to 1809. Learn about our origins and evolution. Find your spotlight on the same stage as legends like Audrey Hepburn in Gigi , Marlon Brando and Jessica Tandy in A Streetcar Named Desire, and Ruby Dee and Sidney Poitier in A Raisin in the Sun.

Guides will show you an intimate look at the props that bring productions like 9 to 5: The Musical to life. How do we make our sets? What is a hemp house? How can costumes and scenery change so quickly? What journey does a play take from script to stage?

Tours are held every Friday at 11am through October 17th.


IN THE COURTS


JEROME M. SLOWIK who won $128,000 on Jeopardy! is set to go on trial for sexual assault on October 14, 2014.

Slowik, 28, who lives in Arlington Heights, Ill was charged in April in Walworth County, Wis., with sexual assault of a child, a felony. Slowik is accused of molesting a 15-year-old girl he met at a movie theater in Lake Geneva on March 21, according to a complaint filed in the Circuit Court of Walworth County. He is charged with kissing her and touching her in a sexual manner. The incident is alleged to have occurred after Slowik drove the teen from the movie house to a dead-end road.

If convicted, he faces up to 40 years imprisonment and $100,000 in fines.

Slowik won five consecutive Jeopardy! games in shows that aired in late 2013 and on January 2 of this year.

Following his wins there were several on line postings from girls inquiring if he was single and wanting to meet him.

One of Trebeck's on air interviews with Jerry stated:

Alex: Jerry Slowik is from Illinois, and he is obsessed with the films of Stanley Kubrick. What's your favorite one of all of his?

Jerry: That's right. I have to go with 2001: A Space Odyssey. I saw a number of them early in my life, and just from that point forward, I was quite impressed.

Jerry also indicated that he had "written a science fiction novel about a heroine who gains the power to change the past. For the good."

In 2003 he was listed as a National Merit Scholarship semifinalist.

INVESTORS OF AN OFF-BROADWAY one woman show have sued actress Candice Guardino and hubby Thomas Felicciardi alleging in the Manhattan federal court suit that the couple took their investment funds and remounted Italian Bred in Los Angeles, rather than off-Broadway.

Investors Joe Cecala, Emily Conner and Lawrence Schwartz accuse the couple of racketeering, securities fraud, falsifying receipts and other documents to "hide an intentional misappropriation of funds." The investors are seeking recovery of $68,000 plus another $200,000-plus in punitive damages.

Cecala invested $48,000 and Conner and Schwartz invested $10,000 each.

The suit claims that the couple used some of the funds for apartment and car rentals, spa outings, clothing, ATM withdrawals and a publicist.

The show did run at the Hudson Theatre located in Hollywood. In May 2014 a publicity release stated:

"Writer, actor, and storyteller Candice Guardino will bring her new solo show Italian Bred to the Hudson Theatre Mainstage for 12 performances only, it was announced today by Bull by the Horns Productions. Directed by Donna Drake, Italian Bred will play one preview today, May 28 at 2pm and opening is set for Thursday, May 29 at 8pm. The limited engagement will run through June 29.

Candice Guardino makes her Los Angeles debut with this funny and heartwarming solo show, sharing personal stories and singing iconic songs while impersonating various members of her family. Additionally, the show includes virtual celebrity appearances from Mario Cantone, Steve Schirripa, Emmy Award-winner Leslie Jordan, Vic DiBitetto (Mall Cop), and more. Combined with the nostalgic scent of Sunday dinner, Italian Bred will remind audiences of their own unique upbringing and unforgettably funny childhood memories."

The press release continued: "Guardino was born in Brooklyn, NY and earned her BA in Musical Theatre at Wagner College on Staten Island. During her career on the NY stage, she has written screenplays, dramas, sketch comedies, and sitcoms. Favorite roles include That Other Woman's Child, Worlds Away, Gypsy, West Side Story, Bye Bye Birdie, and Antigone. Guardino has performed with UCB in both Los Angeles and New York. She is also a licensed Core Fusion and Pilates instructor.

"The lighting design for Italian Bred is by Jason Fassi, David Dabbon serves as musical supervisor, and the stage manager is Jen Bendik."

The show had previously played St. Luke's Theater in New York.

"It's a show about Italians in New York, so it obviously would've done better in New York," the plaintiffs' lawyer Richard Roth of the Roth Law Firm is quoted as saying. "They basically had my clients fund their move to Los Angeles."

Unless it's Joy Behar or Chaaz Palminteri, Broadway To Vegas isn't drawn to Italians talking about their upbringing, so this show has not been reviewed by Broadway To Vegas. Although Broadway To Vegas hasn't had an opportunity to read the lawsuit, quite frankly what we've heard about it presents more questions than answers. If the show had been a success in Los Angeles would the investors be suing? Would they have refused their share of the profits because they didn't want a Hollywood production? What did their investor's contract state? What rights were the investors given in show involvement? Some investor contracts indicate their money is accepted but nobody wants their opinion. Other investor contracts have the moneyed people involved in some aspects. Where are the contracts that Joe Cecala, Emily Conner and Lawrence Schwartz signed? This sounds like a contract law case.

SHIA LaBEOUF last Wednesday in New York pleaded guilty to a disorderly conduct charge after getting arrested in June for creating disturbance at the Broadway show Cabaret.

Judge Diana Boyar ordered LaBeouf, 28, to undergo treatment at a facility called The Hills. If the actor successfully completes the three month treatment program, and does not get arrested again, the charges will be dismissed, the court said.

He is slated to return to court on November 12, 2014 to prove he has complied.


GET WELL SOON


CHER who had to reschedule 10 performances in eight cities of her current Dressed to Kill tour due to a viral infection.

LIZA MINNELLI who suffered a broken lower back and needs time to recover from surgery.

PIA ZADORA in ICU at University Medical Center in Las Vegas after being thrown last Thursday evening from a golf cart driven by her son. The Las Vegas performer, who got her star on Broadway in the original production of Fiddler on the Roof, suffered serious head injuries and a compound ankle fracture.



KISS ME KATE music and lyrics by Cole Porter. Book by Bella and Samuel Spewack.

Directed by Shelton Epps.

Starring multi-Emmy winner Wayne Brady as Fred/Petruchio and Merle Dandridge as Lily/Kate.

According to a press release, "Kiss Me, Kate represents the iconic composer-lyricist Cole Porter at his very best and includes some of musical theatre's most famous songs: So in Love, Another Op'nin' Another Show, Too Darn Hot and Brush Up Your Shakespeare' It is without a doubt one of the great classics of the American musical theatre, celebrating Shakespeare (it describes a production of The Taming of the Shrew) and the joys, madness and the rewards of working in the theatre - both onstage and off."

The 17-person cast includes Joanna A. Jones as Lois/Bianca, Terrance Spencer as Bill/Lucentio, Jenelle Lynn Randall as Hattie, Rogelio Douglas, Jr. as Paul, David Kirk Grant as Thug, Danny Stiles as Thug 2, Pat Towne as General Howell and Jay Donnell as Baptista. The ensemble features Eric B. Anthony, Shamicka Benn-Moser, Theresa Murray, Saudia Rashed, Carlton Wilborn and Armando Yearwood.

Jeffrey Polk will serve as choreographer, Rahn Coleman is musical director, John Iacovelli is scenic designer, David K. Mickelsen is costume designer, Steven Young is lighting designer and Jon Gotlieb and Jonathan Burke are sound designers.

September 16 - October 12, 2014 at The Pasadena Playhouse in Pasadena, CA.

THIS IS OUR YOUTH Steppenwolf's production of Kenneth Lonergan's creation.

Directed by Anna D. Shapiro.

Starring Michael Cera as Warren Straub, Kieran Culkin as Dennis Ziegler, and Tavi Gevinson as Jessica Goldman. All three stars make their Broadway debuts with the production.

Set in New York in 1982, This is Our Youth follows forty-eight hours in the lives of three very lost young souls; Warren (Michael Cera), a dejected nineteen year old who has just stolen $15,000 from his abusive, tycoon father; Dennis (Kieran Culkin), his charismatic drug-dealing friend who helps Warren put the stolen money to good use; and Jessica (Tavi Gevinson), the anxiously insightful young woman who Warren yearns for. "Funny, painful and compassionate, This Is Out Youth is a living snapshot of the moment when many young people go out into the world on their own, armed only with the ideas and techniques they developed as teenagers – far more sophisticated than their parents realize, and far less effectual than they themselves can possibly imagine."

Scenic design by Todd Rosenthal, costume design by Ann Roth, lighting design by Brian MacDevitt, and sound design by Rob Milburn & Michael Bodeen.

Officially opened on Thursday, September 11 at the Cort Theatre, NYC in a limited engagement running 19 weeks only, through January 4, 2015.

MARIE ANTIONETTE by David Adjmi.

Directed by Yury Urnov.

Starring Kimberly Gilbert as Marie.

According to Howard Shalwitz Artistic Director of the Woolly Mammoth Theatre Company, "We all know the famous story of the iconic and controversial Marie Antoinette. But through David Adjmi's incisive contemporary lens, history's most notorious queen becomes a full-blooded, complex, and tragic heroine who realizes too late that there's an unstoppable revolution brewing outside her window. This is a Marie Antoinette for today: a potent symbol of all the things that keep us from seeing the real forces bearing down on us: our cult of celebrity, our fatuous politics, and a pace of change."

September 15–October 12, 2014 at Woolly Mammoth Theatre in Washington, DC.

THE CURIOUS INCIDENT OF THE DOG IN THE NIGHT-TIME a new play by Simon Stephens, adapted from Mark Haddon's best-selling novel.

Starring Alexander Sharp (Christopher), Francesca Faridany (Siobhan), Ian Barford (Ed), Enid Graham (Judy), and Helen Carey (Mrs. Alexander).

Fifteen-year old Christopher has an extraordinary brain; he is exceptionally intelligent but ill-equipped to interpret everyday life. When he falls under suspicion for killing his neighbor's dog, he sets out to identify the true culprit, which leads to an earth-shattering discovery and a journey that will change his life forever. The production is designed by Bunny Christie, with lighting by Paule Constable, video design by Finn Ross, choreography by Scott Graham and Steven Hoggett for Frantic Assembly, music by Adrian Sutton, sound by Ian Dickinson for Autograph, and hair and wig design by David Brian Brown. Casting is by Daniel Swee and Cindy Tolan. US General Manager is Bespoke Theatricals. In previews with the official opening slated for Sunday, October 5 on Broadway at the Barrymore Theatre, NYC.

YOU SAY TOMATO, I SAY SHUT UP by Annabelle Gurwitch and Jeff Kahn.

Billed as: "A real life love story - zany, hectic and uproariously funny! Whether you have been married forever, thinking about marriage, or still looking for the "perfect" relationship, you will laugh at the hilarious, romantic rollercoaster ride toward Happily Ever After, which proves there is hope and happiness for even the most incompatible of lovers, husbands and wives."

September 19, 2014-October 19, 2014 Garner Galleria Theatre at the Denver Center for the Performing Arts in Denver, Colorado.

SCENES FROM A MARRIAGE translated by Emily Mann. Ivo Van Hove's s highly theatrical production of Ingmar Bergman's popular 1974 film. This marks Ivo Van Hove's seventh collaboration with New York Theatre Workshop.

Directed by Ivo Van Hove, it features production design by Jan Versweyveld and dramaturgy by Bart van den Eynde.

Scenes from a Marriage, "an ensemble of virtuosic actors invites audiences into an intimate space to experience collectively the human dynamics of a relationship through all the stages of a life - from youth, to middle age to maturity. Van Hove's interpretation illuminates the universal themes of love, identity and vulnerability that are at the heart of Bergman's timeless film."

Starring Tina Benko, Susannah Flood, Erin Gann, Arliss Howard, Alex Hurt, Mia Katigbak, Emma Ramos, Dallas Roberts, Roslyn Ruff and Carmen Zilles.

Previews began Friday, September 12, 2014 and officially opens on Monday, September 22, 2014 at New York Theatre Workshop, NYC and runs through Sunday, October 19, 2014.


WHO'S WHERE


KATY PERRY in the spotlight Tuesday, September 16, at the Honda Center in Anaheim, CA.

ELTON JOHN and the band will play at the Maverik Center in West Valley City, UT and the Key Arena in Seattle, WA on September 19 and 27 respectively.

MILEY CYRUS has a Tuesday, September 16 gig at the Arena in Monterrey, Mexico. On Thursday she struts her stuff at the Arena Ciudad De Mexico in Mexico City. Next Sunday, September 21, the show is at the Auditorio Telmex in Guadalajara.

JAMES TAYLOR is on a European tour with a performance Tuesday, September 16, at the Falkoner Theatre in Copenhagen, Denmark. On Wednesday the show is at the Musikhuset in Aarhus, Denmak. Friday finds him on stage at the Cirque Royal in Brussels, Belgium.

CHRIS ISSAK performs Tuesday, September 16, at the Hart Theatre in Albany, NY. Next Sunday, September 21, the show is at the Botanical Garden in Atlanta, GA.

PINK MARTINI perform Thursday, September 18, at the Beacon Theatre in NYC. On Friday they are on stage at the Keswick Theatre in Glenside, PA.

AUSTRALIAN PINK FLOYD headline the Marion Oliver McCaw Hall in Seattle, WA on Friday, September 19.


FINAL OVATION


LIGHTS DIM FOR JOAN RIVERS although the comedian didn't meet the Broadway League's qualification for that final light dimming tribute, the League responded to a public outcry and last Tuesday the marquees of Broadway theatres in New York were dimmed in her memory for one minute. In a statement Charlotte St. Martin Executive Director of The Broadway League explained their decision reversal was "Due to the outpouring of love and respect for Joan Rivers from our community and from her friends and fans worldwide."

MOLLY GLYNN a Chicago actress, died Saturday, September 6, after a tree fell on her when she was caught out bicycling during a storm with her husband Joe Foust on Friday, September 5. She was 46.

She had recently appeared in Tom Jones at Northight Theatre.

In addition to her many Chicago stage performances at Next Theatre in Evanston and at Chicago Dramatists, she appeared as an ER doctor on Chicago Fire.

In addition to her husband she is survived by two children.

BERNIE YVON star of countless musical in Chicago, was killed in a car crash with a tractor Saturday, September 6, 2014. He was on his way to a rehearsal at the Theatre at the Center in Munster, Ind., where he was appearing as Taxi Driver in the musical Women On The Verge of a Nervous Breakdown, which was scheduled to open last week. He was 50.

Yvon's career began at the Drury Lane Evergreen Park Theatre. His Broadway credits included appearing as Harry Houdini in the Broadway production of Ragtime. In Chicago his lengthy credits included The Beverly Hillbillies at Theatre at the Center, I Do I Do and The Goodbye Girl at the Drury Lane Theatre, starring as Harold Hill in The Music Man and as Bert, the chimney sweep, in the 2013 production of Mary Poppins, both at the Marriott Theatre in Lincolnshire. He also was part of the Lyric Opera casts for such Broadway musicals as Show Boat and The Sound of Music. For years he was Donny Osmond's understudy in Joseph and The Amazing Technicolor Dreamcoat.

Yvon is survived by his parents and three sisters, and by his partner, the actor, choreographer and director Matt Raftery.

GERALD WILSON an American jazz trumpeter, big band bandleader, composer/arranger, and educator died at his home in Los Angeles September 8, 2014, four days after his 96th birthday. Two weeks ago he had contracted pneumonia, said his son, jazz guitarist Anthony Wilson.

As an arranger he provided arrangements and compositions for such major jazz artists as Duke Ellington, Dinah Washington, Billie Holiday, Sarah Vaughan, Dizzy Gillespie, Ella Fitzgerald, Nancy Wilson and others, as well as - from various genres - Bobby Darin, Harry Belafonte, B.B. King and Les McCann.

As a composer his symphony orchestra composition Debut: 5/21/72, was commissioned for the Los Angeles Philharmonic in 1972 by the Philharmonic's musical director, Zubin Mehta. His Theme for Monterey, composed as a commission by the Monterey Jazz Festival in 1997, received two Grammy nominations. In 2009, on his 91st birthday, he conducted the premiere of his six-movement work, Detroit Suite, a tribute to the city in which his music career began, commissioned by the Detroit International Jazz Festival.

Neil Portnow President/CEO of The Recording Academy issued the following statement: "A musician, composer, arranger, and a 2004 Recording Academy President's Merit Award recipient, Gerald Wilson had an extraordinary career that spanned eight decades. A pioneer of jazz, he played trumpet in big bands and worked with legendary artists including Duke Ellington, Ella Fitzgerald, Ray Charles, and Bobby Darin, among many others. One of the most sought after arrangers and composers, he scored motion pictures and television shows, and became known for his unique compositions. He also had an innate ability to create entire pieces around individual performers, adapting to their styles and highlighting their unique talents. In addition to his prolific works as a musician, Wilson was also a generous educator, teaching jazz at several Southern California universities. He also was a guest conductor for the Grammy Foundation's Grammy Camp - Jazz Session program for high school students, and he participated in Grammy in the Schools panels. Our music community has lost one of its most passionate, dedicated and dynamic creators, and his impressive legacy will continue to teach and inspire. Our deepest sympathies go out to Wilson's family, friends, and all who have benefitted from his immense talent."

In 2004, Wilson's life story was preserved on videotape via the Grammy Foundation's Living Histories program.

Besides his wife Josefina Villasenor Wilson, and his son, Wilson is survived by daughters Jeri and Nancy Jo, and four grandchildren.

COSIMO MATASSA the Rock 'n' Roll Hall of Fame recording engineer and New Orleans studio owner who set the stage for early rhythm and blues and rock 'n' roll died September 11, 2014 in New Orleans. He was 88.

Neil Portnow President/CEO of The Recording Academy issued the following statement: "A Recording Academy Trustees Award recipient in 2007, Cosimo Matassa was a legendary figure in early rock and roll music. A recording engineer and studio owner, he recorded some of the first rock and roll records and worked with artists such as Fats Domino, Little Richard, and Jerry Lee Lewis, among others. He helped shape what would become known as the 'New Orleans Sound' of the 1950s and '60s, leading to a prolific career that lasted for more than seven decades, and cementing his status as a pioneer and essential figure of the genre. Music has lost one of its greatest original masters behind the board, and New Orleans has lost one of its legendary heroes. Our sincerest condolences go out to his family, friends, the city of New Orleans, and all who continue to be inspired by his remarkable and timeless repertoire."

Matassa and his wife, Jennie, were married for 65 years before her death in 2009. Survivors include his three sons: John, Michael and Louis Matassa; seven grandchildren: Cindy Matassa Diffenbaugh, Mia Matassa, Sophia Matassa Campo, Chris Matassa, John Matassa Jr., and Mamie Matassa. He is also survived by eight great-grandchildren.















Next Column: September 21, 2014
Copyright: September 14, 2014 All Rights Reserved. Reviews, Interviews, Commentary, Photographs or Graphics from any Broadway To Vegas (TM) columns may not be published, broadcast, rewritten, utilized as leads, or used in any manner without permission, compensation and/or credit.
Link to Main Page
---
Laura Deni



For the snail mail address, please E-mail your request.
CLICK HERE FOR COMMENT SECTION