! >
Broadway To Vegas
  
  REVIEWS INTERVIEWS COMMENTARY NEWS

| | |
| --- | --- |
| | |
RETURN TO CABARET MAY BE A ROAD TO ENTERTAINMENT RECOVERY - -ROYAL INSTRUCTIONS ON HOW TO RELIEVE ONESELF - - BACK TO THE FUTURE: THE MUSICAL - - THE SCHOOL OF THEATRE AT OKLAHOMA CITY UNIVERSITY PARTNERS WITH BRITISH DRAMA SCHOOL ACADEMY OF LIVE AND RECORDED ARTS - - SEE PRINCESS BEATRICE'S BORROWED WEDDING DRESS - - WILL ON THE HILL - - LILY ALLEN AND DAVID HARBOUR WED IN VEGAS BY ELVIS IMPERSONATOR - - SILK AND STEEL: FRENCH FASHION, WOMEN AND WWI - - DONATE . . . Scroll Down





Copyright: September 13, 2020
By: Laura Deni
CLICK HERE FOR COMMENT SECTION


RETURN TO CABARET MAY BE A ROAD TO ENTERTAINMENT RECOVERY
As the world attempts to recover from the pandemic, entertainment struggles to reinvent itself.

Cabaret/lounge shows may be the bridge between lock-down and showtime.

Decades ago in Las Vegas every Strip hotel had a lounge. Lounge performers developed a devoted following. The lounge upkeep was minimal in comparison to the showroom. Drinks were reasonably priced and customers could come and go as they pleased.

At the moment in Sin City, only ambient entertainment is permitted. That's entertainment that takes place in an establishment which sells food (think restaurant) with the customers there for the food, not specifically for the entertainment. Thus, you're not going to find comedians - only musicians and singers. It could be argued that if the performer was a comedian or a specialty act (juggler, ventriloquist) the customers would be there for the performance, since to enjoy the act you need to pay specific attention. You can enjoy music while eating or having a conversation with your table companions. Nor is there a cover charge for the performance.

In the golden era of Vegas, hotel gourmet restaurants used to feature strolling musicians or have a musician such as harpist Kippy Lou who was a mainstay at the Dunes Hotel. The gourmet room entertainment added "ambiance" creating another reason to chow down despite a bigger price tag.

Lounge acts became mega stars in their own right, such as Vic Damone, and Cy Coleman was a mainstay act at the Sahara Hotel before he made it on Broadway.

Lounges went out of fashion and gourmet restaurants substituted celebrity chefs for entertainers.

Across the nation returning to an intimate room in which a singer can perform with a small, socially distanced band, being enjoyed by socially distanced customers who can enjoy a beverage may be just what this country needs.

Cabaret is a form of theatrical entertainment featuring music, song, dance, recitation, or drama. It is mainly distinguished by the performance venue, which might be a pub, a casino, a hotel, a restaurant, or a nightclub with a stage for performances.

According to the LA Times "Most (Broadway) musicals cost between $10 million to $16 million to produce, while plays typically range between $2 million to $5 million."

For instance Hamilton was produced for $12.5 million on Broadway.

Bottom Line - from both the production as well as audience perspectives, cabaret is cheaper.

People are will to pay a reasonable amount to watch a performer in a cabaret setting, enjoy a couple of drinks and then buy the performer's CD.

Cabaret shows are basically about the hear and now centered around the performer or current headlines. Another popular option is the American songbook or a tribute show to a megastar.

Feinsteins Below 54 in New York City and Feinstein's at the Nikko in San Francisco are the current gold standards.

Both have performances postponed until November 3, 2020 due to the pandemic. Below 54 has Ann Hampton Callaway performing Fever! The Peggy Lee Century November 4-7, 2020 billed as "Tony Award nominee Ann Hampton Callaway, one of the leading pop/jazz singers of our time, has created an exciting night of songs and stories in celebration of her inspiration and one of America's most beloved artists, Peggy Lee. On the heels on Ann's Streisand Songbook symphonic triumph, this show celebrates the 100th birthday of the trailblazing woman who gave the world "Fever" through six decades of iconic songs from sultry to sizzling. Fall under the spell of love songs from Peggy's swinging Benny Goodman days through decades of hits from film and recordings that earned this iconic singer songwriter her powerhouse nickname, "The female Frank Sinatra."

She is followed by Marilu Henner on November 8, 2020. "With the energy of a teenager, the wisdom of a sage, and the memory of a superhero, Marilu Henner, star of Taxi, Evening Shade, and Gettin' the Band Back Together, takes you on a journey through her decades long career filled with Broadway shows, movies, two hit sitcoms, and three husbands! Hilarious and heartfelt, this is an evening you won't forget!"

Below 54 is also a favorite live recording venue. On February 23 and March 1, 2019 Robbie Rozelle's cabaret act was recorded live, now released by Broadway Record as Songs From Inside My Locker: Live at Feinstein's / 54 Below by Robbie Rozelle.

"After creating hit shows for Jessica Vosk, Melissa Errico, Kate Baldwin and Nikka Graff Lanzarone, writer/director Robbie Rozelle turns the tables on himself with his debut solo show, Songs From Inside My Locker," explains the promo. "Wandering his high school hallways, Robbie would often find himself shoved in a locker for singing from The Rink too loudly. With his signature wit and style, Robbie grabs the tiger by the tail in a hilarious romp of the songs that got him through a blistering high school experience, a treasure trove of songs ranging from Kander & Ebb to Carrie."

Written by Robbie Rozelle, musical direction and arrangements by Josh D. Smith, special guests are Maya Days, Bonnie Milligan, Jack Parton and Nathan Salstone.

Backup musicians include his six-piece band The Two Drink Minimum: Piano: Josh D. Smith - Bass: West Bourland - Percussion: Josh Endlich - Guitar: Nick Ujhazy - Cello: Peter Pearson - Reeds: John Lowrey. Backup singers are Sarah Naughton and Shoshanna Richman.

Obviously, by the audience reaction, Rozelle was performing before people who knew him or are fans of his work. They were there to enjoy the evening and they did.

In the relaxed presentation, the material is well known and typical of cabaret acts where the performer bases the show on personal experiences. Cabaret audiences want that connection. If they don't personally know the performer, they like to think they'd be best friend if only they knew the person.

Let's Misbehave by Cole Porter opens the show. That is followed by cabaret patter, which was relatable to the audience. That was followed by Harold Arland and E.Y. Harburg's If I Only Had a Brain. The 5th track is the sassy Little Girls from Annie and Captain's Hook's Tango from Peter Pan.

Rozelle's voice isn't going to project to the third balcony, which is fine with this crowd. They want intimate. They want personal. After all, it's cabaret.

Roselle admits that he never expected to become a performer. "I had made my peace years ago that there were people who did it much better, and happily wandered the shoulder of the road of show business."

There is a market for performances by those who have created for others. I Have Found by William Finn is one of the best tracks. It's 18 on a CD which contains 23 selections. The show closes with Steve Allen's Jam Tomorrow.

Mixed by Kontinuous Jams Studio, Youngstown, Ohio. Mastered by Greg Reierson, Rare Form Mastering.






E-Book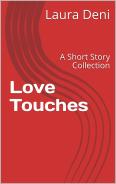 Soft back Book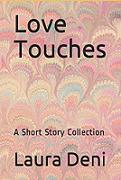 Broadway To Vegas is supported through advertising and donations. Priority consideration is given to interview suggestions, news, press releases, etc from paid supporters. However, no paid supporters control, alter, edit, or in any way manipulate the content of this site. Your donation is appreciated. We accept PAYPAL. Thank you for your interest.



E-Book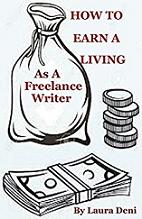 Soft back Book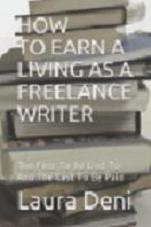 This is not your typical, totally boring textbook.

In the pages of How To Earn A Living As A Freelance Writer (the first to be lied to and the last to be paid) you'll find sex, celebrities, violence, threats, unethical editors, scummy managers and lawyers, treacherous press agents, sex discrimination; as well as a how-to for earning money by writing down words.





ART AND ABOUT


SEE PRINCESS BEATRICE'S BORROWED WEDDING DRESS

Princess Beatrice on her wedding day wearing the dress her grandmother Queen Elizabeth II had worn to the Lawrence of Arabia movie premiere.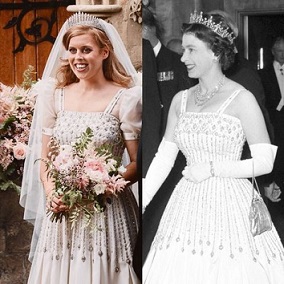 at Windsor Castle September 24-November 22, 2020.

HRH Princess Beatrice of York's wedding dress, shoes and a replica bouquet will be on display.

Traditionally brides have "something borrowed" on their wedding day.

In the case of HRH Princess Beatrice of York the "borrowed" aspects were significant came from her grandmother. Bothering from one's grandmother isn't all that unusual. When Granny is the Queen of England, that's special.

The wedding dress, first worn by The Queen in the 1960s, was loaned to Her Royal Highness by The Queen for her wedding to Mr Edoardo Mapelli Mozzi on 17 July 17, 2020. The dress in question is a 1953 Sir Norman Hartnell gown which the bride's grandmother had first worn fr a State dinner at the British Embassy in Rome during a State Visit in 1961. Her Majesty wore it again to the London premiere of the film Lawrence of Arabia in 1962 and for the State Opening of Parliament in 1966. The design of the dress is in keeping with Her Majesty's predominant style of State evening wear in the 1960s – a full-skirted silhouette, often executed in shades of ivory to provide a perfect foil for rich embroideries and the brightly colored broad ribands of orders of insignia.

Also borrowed from the Queen was the Queen Mary tiara the monarch wore on her own wedding day.

The gown is made of ivory peau de soie taffeta, and the skirt is trimmed with a band of ivory duchesse satin. The dress is an example of Hartnell's signature crinoline silhouette and love of embellishment, as seen in the geometric hand embroidery in crystals and diamantés over the bodice, waist and hips.

Sir Norman Hartnell's original design was altered for Princess Beatrice under the direction of Miss Angela Kelly, Personal Advisor, Dresser and Curator to The Queen, and the British fashion designer Mr Stewart Parvin. The full-skirted silhouette was softened to give a more contemporary, simplified shape, and the underskirt and petticoats were recreated and bound with silk tulle. Short sleeves of triple organza were added to the straps and embroidered with vintage diamantés to match the original Hartnell embroidery design. Each alteration made to the dress is reversible.

Sir Norman Hartnell (1901–1979) first became couturier to Queen Elizabeth (the future Queen Mother) in 1937 and then to her daughter, Her Majesty The Queen, who awarded him a Royal Warrant in 1957. Hartnell was responsible for designing many of the outfits worn by The Queen for State events, tours and family occasions throughout the first half of her reign, including Her Majesty's wedding dress in 1947 and Coronation dress in 1953. He was knighted by The Queen in 1977 and continued to work for Her Majesty until his death in 1979.

The display at Windsor Castle will also feature Princess Beatrice's wedding shoes, made by Valentino and previously worn by Her Royal Highness on occasions including the wedding of TRH The Duke and Duchess of Cambridge in 2011. In addition, a replica of Her Royal Highness's bridal bouquet made from artificial flowers has been created for the display. The bouquet was designed by Patrice Van Helden, co-owner of RVH Floral Design, and contained trailing jasmine, pale pink and cream sweet peas, Royal Porcelina spray roses, pink O'Hara roses, pink 'wax flower' (Chamelaucium uncinatum) and baby pink astilbe, as well as sprigs of myrtle in keeping with royal tradition.

SILK AND STEEL: FRENCH FASHION, WOMEN AND WWI opens Friday, Septembe 25, a the National WWI Museum and Memorial in Kansas City, Missouri.

The exhibit explores the role of women during WWI and the impact of fashion on the economy, uniforms and post-war emancipation.

Silk and Steel: French Fashion, Women and WWI features original dresses, coats, capes, hats, shoes and accessories from period French designers including Madeleine Vionnet, House of Worth and Hermès. From the evolution of the war-time silhouette, the influence of military uniforms and post-war emancipation, this exhibition provides a new chapter of the history of the war at the Museum and Memorial. Silk and Steel will run through Sunday, April 11, 2021.

The war effort had an all-encompassing impact on societies, but the role of women is often overlooked," says Dr Matthew Naylor, President and CEO of the National WWI Museum and Memorial. "Through the lens of French fashion, this exhibition exposes us to the many ways that women were full and equal participants in the Great War. It is an engaging examination – and the collection that will be displayed is truly remarkable."

A previous iteration of the exhibition, entitled French Fashion–Women, the First World War, was organized in 2019 by the Bard Graduate Center Gallery, N.Y. The basis for the American projects was the 2017 exhibition Mode & Femmes 14-18 organized by the Bibliothèque Forney, Paris, France and curated by Maude Bass-Krueger and Sophie Kurkdjian. Now, the National WWI Museum and Memorial builds upon the excellent research and graphics from these former exhibitions with curated pieces from its own collection including clothing, military uniforms, photographs and French fashion images and periodicals. Additionally, original clothing and accessories are on loan from the Kansas City Museum; Missouri Historic Costume and Textile Collection, University of Missouri, Columbia; Kansas State Historical Society, Topeka and the Preservation Society of Newport County, Newport, R.I.

AUTRY MUSEUM PRESIDENT & CEO W. Richard West, Jr., 77 - the man credited with "transforming L.A.'s Autry Museum of the American West and championing contemporary Native American artists" has announced he intends to retir in june 2021. e. UCLA history professor emeritus Stephen Aron, who has a scholarly history with the Autry dating to 2002, will succeed him.

West, who is a citizen of the Cheyenne and Arapaho Tribes, has led the Autry since Jan. 1, 2013. Previously he was founding director of the Smithsonian's National Museum of the American Indian in Washington, D.C., and prior to that he spent nearly 20 years as a Native rights attorney.

During his 7½-year tenure at the Autry, he is credited with transforming the institution founded as the Autry Museum of Western Heritage in 1988 by actor-cowboy Gene Autry and his wife, Jackie, along with another singing cowboy, Monte Hale, and his wife, Joanne. West also grew the collection, adding about 3,600 items to what's now more than 600,000 objects — art and artifacts as well as a library and archives that include rare books, old maps and sound recordings. In 2019 he oversaw completion of the Autry's Resources Center, a collections, research and education facility in Burbank that will open to the public in early 2021. The museum's group show "When I Remember I See Red: American Indian Art and Activism in California" will open virtually this fall.






E-Book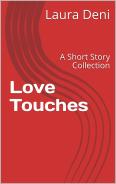 Soft back Book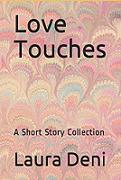 SWEET CHARITY


20 & UNDER SING 20 & OVER This one-night-only virtual cabaret celebrates Broadway musicals written at least 20 years ago, by having rising stars (under the age of 20) pair up with actors from the Broadway or touring company of each show. All proceeds from the event will benefit The Actors Fund.

This event features Tally Sessions (Company, Anastasia), Christine Cornish Smith (My Fair Lady, Cats), Adrienne Walker (The Lion King, Kiss Me, Kate) and Hannah Florence (Anastasia, Gigi) alongside rising stars Kira Safier, Diana Marie Paunetto, Joshua Boyce, and Sophia Levit.

The 7PM (ET) presentation will also feature the talents of Emily Bautista (Miss Saigon, Les Misérables), Will Burton (Hello, Dolly!, An American in Paris), Julian DeGuzman (Newsies!, Miss Saigon), Paul HeeSang Miller (The King and I, Miss Saigon), Antoine L. Smith (Carousel, The Color Purple), and Sam Strasfeld (Mary Poppins, An American in Paris) partnered with rising stars Renée Agben, Giulia Arlia, Michela Arlia, Molly Greenwold, Will Gurley, Raphael Kummer-Landau, Jamir Reef, and Ezra Tock.

20 & Under Sing 20 & Over will air via YouTube on Sunday, September 20, 2020, at 7PM (ET). The concert is produced and music directed by Jorden Amir. Tickets can be reserved at eventbrite.

HUNKER DOWN starring Ed Asner and Janet Arnold Rees in a free, special, livestream event on Tuesday, September 22, at 3 p.m. via Facebook Live and Zoom.

In this upbeat, heartwarming tale about older adults coping with the COVID-19 pandemic, Bari is desperate for in-person social contact while sheltering in place.

A neighbor, Kevin, a confirmed recluse, has embraced "social distancing" for many years. He reluctantly agrees to a video call after refusing her visit. She pleads, teases, and cajoles him to "expand his bubble" but to no avail, until she stumbles upon a hidden trait that shifts his focus. Can she exploit her discovery to gain his friendship, if only during the crisis? What do older adults most?need to find a new friend during COVID times?

In partnership with Jewish Family & Children's Service, this event is free, but donations are encouraged. All donations for this production will be split among Scottsdale Arts, Jewish Family & Children's Service, and The Ed Asner Family Center.

WILL ON THE HILL . . . OR WON'T THEY? starring Members of Congress, Washington influencers, STC's favorite actors, and other special guests. The original script tells the story of two congressional aides of opposing parties who have secretly crossed the aisle in a bipartisan romance that rivals Romeo and Juliet. In this laugh out loud send-up that marries contemporary politics and Shakespearean verse, they wonder how celebrating the Bard during these turbulent times makes sense. It is up to these star-crossed lovers to unite the bickering cast preparing for the show within the show.

Will on the Hill 2020 is going digital - bringing Washington's favorite congressional performers to the screen with a witty script that skewers the unique political milieu of the nation's capital.

This joyous and bipartisan evening of the Bard's best take on power and politics raises money to support the theatre's arts education and engagement programs, which reach students and community members at home, at school, online, and in our theatres. The performance will be available for viewing on a Pay-What-You-Will basis, allowing - for the first time ever - audiences nationwide to take part in the fun.

An online experience, Monday, September 14, 2020.
6:00 p.m. ET—VIP Virtual Pre-Show Reception.
7:00 p.m. ET—Virtual Performance



SPREADING THE WORD


ROYAL INSTRUCTIONS ON HOW TO RELIEVE ONESELF never did it ever occur to the polite and well mannered ladies who issue directives from Queen Elizabeth that they would be providing extremely detailed instructions on how to heed nature's call.

The Coronavirus lockdowns and restrictions changed all that.

Earlir this summer, after public toilets were closed due to the pandemic, Balmoral was overrun with visitors who wouldn't stop relieving themselves all over the grounds of the 50,000-acre property in Aberdeenshir.

Staff were forced to tweet instructions on how and where people should go to the bathroom and then clean up their area.

"If you need to pee, please do so at least 30 meters from lochs or streams," Balmoral Castle workers wrote at the time. "If you need to defecate, do so as far away as possible from buildings, paths, water courses and farm animals. Bury [feces] in a shallow hole and replace the turf."

Also, bring your own toilet paper.

THE NATIONAL FINALS RODEO will move from Las Vegas to Globe Life Field in Arlington, Texas, which is the home to baseball's Texas Rangers.

The Professional Rodeo Cowboys Association began searching for another city to host the 2020 Wrangler National Finals Rodeo because Las Vegas was termed "no longer is a feasible option as a host site for the event amid the coronavirus pandemic."

Nevada state restrictions limiting ticket sales to live sporting events amid the coronavirus pandemic prompted the PRCA to find an alternative site for this year's rodeo.

Texas state guidelines allow for "50 percent occupancy at professional, collegiate or similar sporting events." The event is expected to return to Las Vegas in 2021.

The rodeo event has been held at the Thomas & Mack Center in Las Vegas since 1985. Prior to that it was headquartered in Oklahoma.

Las Vegas Events annually projects 17,000 people in attendance at every performance at Thomas & Mack, or 170,000 total. The event has an economic impact of an estimated $200 million every year.

The National Finals Rodeo is the culmination for the top contestants in the world Since 1985 every December, Las Vegas was transformed into a Western party featuring Cowboy Christmas, the Junior World Finals, and non-stop entertainment.

THe NFR coming to Las Vegas is credited with putting economic life into the month of December for Sin City. Prior to the NFR heading to Vegas, December was considered such a slow month that most of the Strip hotels closed their showrooms during the last two weeks.

THE NATIONAL ASSOCIATION OF BROADCASTERS will return to Las Vegas for their annual gathering October 9-13, 2021. The convention had called off its 2020 event because of the pandemic.

LUMA FESTIVAL'S PRODUCTION OF Miranda: A Steam Punk VR Experience. The production is a first-of-its-kind event: a fully immersive musical theater virtual reality experience featuring live motion-capture performance during every show. There will be nine live performances September 24, 25, and 26. Tickets are free for the public.

The production is co-created by Tri-Cities Opera and co-presented by Opera Omaha. The show will stream live in two distinct formats: through a fully immersive VR theatre app built for Vive/Oculus headsets and via real-time computer animated film streamed live through YouTube.

The show's leading cast members sing live as their full bodies are motion-captured in real time and mapped onto meticulously crafted digital avatars designed for this groundbreaking production.

Miranda: A Steampunk Theatre Experience "combines the quality of performance and broad accessibility of a large Broadway theatre with the emotional connection that can only be achieved in a small, immersive production. The style of production also creates the possibility for live theatre to incorporate cinema-scale effects typically impossible to replicate on-stage. To present Miranda, Enhance VR and LUMA have developed an original live theater framework application built on industry-standard 3D gaming tools including Unity and Photon."

"Miranda transports us to a dark American future where growing class disparities have reached epic proportions and the criminal justice system serves only as a parody of what it once represented. A wealthy socialite has died and three suspects' lives are on the line. They'll each testify in aria for a chance at freedom. The live audience serves as judge and jury--but can they even accept their own role at face value? Or has the game been rigged from the start?

Sankaram's score "balances apocalyptic pop beats with the lush lyricism of classic opera, adding a rich texture to a tale that explores themes of class, bureaucracy and self-determination." The work is being directed and adapted from its original 2013 production by Alison Moritz, working with lead designer Diego Martinez and Co-Executive Producer Tice Lerner. The production concept was developed by LUMA's Joshua Bernard and Tri-Cities Opera's John Rozzoni.

SLEEP WITH THE ANGELS A "sneak-peek" reading of Evelina Fernández's newest play. which will receive its world premiere by the Latino Theater Company at the Los Angeles Theater Center in 2021. Molly is separated from her husband and in desperate need of a childcare provider. Then she discovers Juana standing at her doorstep. Soon, Molly and her kids are swept up into Juana's magical and charming ways. But, who is Juana, really?

Directed by José Luis Valenzuela. Starring Aileen Alfaro, Esperanza America, Sandino Gonzalez-Flores, Sal Lopez, Xavi Moreno, Robert Revell, Lucy Rodriguez, and Elia Saldana.

The reading on Friday, September 18 will be preceded by a live, online conversation with the artists on Thursday, Septembe 17; the reading and the conversation will each stream for 10 days.

92Y CONFRONTS HATE WITH CRITICAL THINKING: JOHN LEGUIZAMO IN CONVERSATION WITH MARK RUFFALO taking place Thursday, September 17, 2020 at 6 pm ET.

Join Tony- and Emmy-winning star John Leguizamo in conversation with Mark Ruffalo about his new film, Critical Thinking - "the unforgettable true story of a teacher and five students from Miami whose lives are changed preparing for the National Chess Championship in 1998. A magnetic and deeply compelling look at education, system racism, poverty, and the transformational power of chess."

Critical Thinking also showcases Leguizamo's massive talent as both actor and director. Don't miss his conversation with Ruffalo about adapting the story for film, working with brilliant young actors, stories from behind the scenes, and more.

COLIN QUINN & BILL BURR: OVERSTATED – A COAST-TO-COAST ROAST OF THE FIFTY STATES presented by 92Y in New York City, taking place Monday, September 21, 2020 at 7 pm EST.

Off the heels of his hugely successful one man show Red State Blue State, and his successful off-Broadway run of Colin Quinn: The New York Story, directed by Jerry Seinfeld, and Colin Quinn: Long Story Short, comedian, actor, and social commentator Colin Quinn, who often focuses on American politics will be doing just that when he's in conversation with another top comedic talent and social commentator Bill Burr.

Burr's Monday Morning Comedy Podcast on iTunes is one of the most downloaded. He also stars opposite Pete Davidson and Marisa Tomei in the Judd Apatow film, The King of Staten Island and the hit animated Netflix series, F Is for Family streaming now. "If you're ready to laugh out loud join them as they discuss Quinn's new book Overstated—A Coast-to-Coast Roast of the Fifty States tackling the condition of our union today.

BACK TO THE FUTURE: THE MUSICAL set to premiere in London's West End in Summer 2021.

Based on the iconic 1980s film franchise starring Michael J Fox, the highly anticipated stage adaptation will open at the Adelphi Theatre in London from May 14, 2021. The show will have an initial 4-month booking period running until September 26, 2021. Broadway and TV star Roger Bart and Olly Dobbins will reprise their roles of 'Doc Brown' and 'Marty McFly' from the Manchester Opera House production which opened to rave reviews in March 2020. The 12-week Manchester run was curtailed due to covid-19, which also led to the West End premiere being delayed until 2021.

Also returning to the production will be Hugh Coles as 'George McFly', Rosanna Hyland as 'Lorraine Baines', Cedric Neal as 'Goldie Wilson', Aidan Cutler as 'Biff Tannen' and Courtney-Mae Briggs as 'Jennifer Parker'.

Back To The Future The Musical has a book by Bob Gale and new music and lyrics by Emmy and Grammy Award-winning Alan Silvestri and six-time Grammy Award-winning Glen Ballard, with additional songs from the film including The Power of Love and Johnny B. Goode.

The show is directed by John Rando with design by Tim Hatley, choreography by Chris Bailey, illusions by Paul Kieve and musical supervision and vocal arrangements by Nick Finlow.





THE SCHOOL OF THEATRE AT OKLAHOMA CITY UNIVERSITY PARTNERS WITH BRITISH DRAMA SCHOOL ACADEMY OF LIVE AND RECORDED ARTS
Kristin Chenoweth. Photo by Oklahoma City University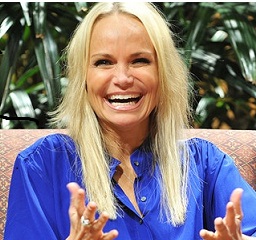 A new Master's Degree program in Screen Acting has been announced by Oklahoma City University School of Theatre Dean Mark Parker and British Academy of Live and Recorded Arts Principal Adrian Hall.

The two schools have partnered to offer the two-year program, taught in Los Angeles in year one and in London in year two, which will feature master classes led by industry professionals, including OCU's most famous alumna, Tony and Emmy Award winner Kristin Chenoweth, who graduated from OCU with a Master's in Opera Performance.

OCU has also partnered with Jesse|James Films, the production company headed by Jesse Murphy and James Sears Bryant. Under the pact, the University works with the production entity to provide first-hand experiences for the students with industry professionals. Murphy said, "OCU has internationally established itself as a premiere theatre program and to now be able to grow their incredible pool of talent into television and film is truly an exciting opportunity. We are thrilled to be a part of this expansion."

Alongside the foundational study of acting technique while studying year one in LA, students will engage in multiple digital media projects of their own, a range of workshops and events with industry professionals, and a research project on an aspect of screen history or film/TV theory. Students also will screen a film project and participate in a pitching session to industry professionals.

In London, year two students will study specific technical skills in voice, movement, stage combat and improvisation. The program culminates with a thesis production project.

The program, which will prepare graduates to work professionally in film, television and other recorded media, will begin in January 2021. Applications are being accepted at this time.

"With our partners at the Academy of Live and Recorded Arts, we are thrilled to expand OCU's School of Theatre curriculum with this Master's program that will prepare actors not only for the particular skill of screen acting, but will provide our students with insight into film and television production and producing their own content," commented OCU's School of Theatre Dean Mark Parker.

"The entertainment world is ever-changing, and actors need to develop the skills necessary to always be ahead of the curve and adapt to new technology," said ALRA's Principal Adrian Hall. "With this immersive two-year program in Los Angeles and London, two of the great entertainment capitals of the world, we feel our Master's students will be ideally prepared for work in all formats."

"I am a proud graduate of OCU, so it brings me great joy to be a part of this valuable and necessary new Master's Degree program," Kristin Chenoweth said. "This two-year program will help to prepare an actor for every available opportunity. OCU will continue to be a leader in LA, NYC and beyond."

Chenoweth, an Emmy Award winner for Pushing Daisies and a Tony Award winner for You're a Good Man, Charlie Brown, and Tony-nominated for Wicked and On the Twentieth Century, will conduct master classes at least once a year for OCU MFA students in LA.

Guest speakers include Krystal Joy Brown, currently playing Eliza Hamilton in Hamilton on Broadway; Emma Ago, Director of Development at MadRiver Pictures; Austin Leshay, Talent Agent at Hyperion; Mark Morikawa, Manager at MGMT Entertainment; Dia Frampton, Recording Artist and Actress; Siena Oberman, Producer at Artemis Pictures; Aaron Brown, Manager at Avalon Management; Nora May, Manager at 3 Arts Entertainment; McCrae Dunlap, Manager of Development at FanFare; Sean Woods, Manager at Fourward; and Erin Dicker, Producer at BrooklynWorks Films.



E-Book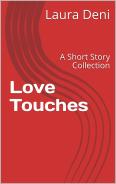 Soft back Book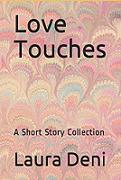 HUNKA, HUNKA OF BURNIN' LOVE


SINGER LILY ALLEN AND STRANGER THINGS STAR DAVID HARBOUR

Lily Allen and David Harbour being serenaded by an Elvis impersonator who performed the wedding ceremony. Photo: Instagram.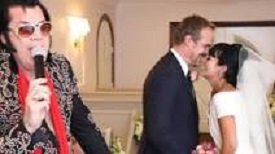 were married in Las Vegas on Labor Day, Monday, September 7, 2020 by an Elvis impersonator in an intimate ceremony at the Graceland wedding chapel.

The bride 35, and her groom, 45, announced their marriage of their Instagram account.

The reception took place at an outdoor table at In-N-Out Burger with hamburgers and French fries courtesy of In-and-Out- Burger.

"In a wedding officiated by the king himself, the people's princess wed her devoted, low born, but kind credit card holder in a beautiful ceremony lit by the ashen skies courtesy of a burning state miles away in the midst of a global pandemic," Harbour captioned the images. "Refreshments were served at a small reception following."

Allen also shared pictures of the festivities, including one of her munching on a burger outside of the fast food restaurant, one of her and Harbour smiling on a sidewalk and one of the couple holding hands in the chapel as the Elvis look-a-like sings an Elvis song.

The Smile songstress was beautiful in a white buttoned, blazer-style, off-the-shoulder Dior dress, a long veil and black heels. She also wore a face mask in one of the photos at In-N-Out. Her groom was handsome in a dark suit.

Allen has two children, Marnie Rose, 7, and Ethel, 8, from her previous marriage to Sam Cooper from 2011 to 2018.



MARGO HALL has been appointed the new Artistic Director of San Francisco's premier Black theatre company Lorraine Hansberry Theatre.

An award-winning actor, director, playwright, and educator, Hall has been a leading presence in the Bay Area theatre community for more than 30 years. The first female Artistic Director of the theatre named for the trailblazing Black female playwright of A Raisin in the Sun, Hall takes the helm of the Lorraine Hansberry Theatre at a moment where artists of color demand representation and change in the American Theatre. "I am thrilled to assume this position now," said Hall, "during this dynamic, pivotal moment in our cultural history, as the nation turns its focus to Black lives. This is an extraordinary opportunity to reach new levels of participation and offer meaningful and compelling works that speak to the Black community's issues, challenges, dreams, and accomplishments."

ROCK & ROLL HALL OF FAME celebrating their Museum's 25th Anniversary has announced that Nwaka Onwusa has been promoted to Chief Curator & Vice President of Curatorial Affairs, succeeding Karen Herman, who recently announced her plans to step down September 15th.

Nwaka will join the Rock Hall's senior leadership team and provide leadership and vision to the Curatorial division, which includes permanent, traveling and digital exhibitions, museum redesign creative projects, artifact collections, and library and archives. The announcement comes on the heels of Nwaka's impactful work on three new Rock Hall exhibits – the 2020 Hall of Fame Inductee Exhibit, Induction All Access: Photography by Kevin Mazur (virtual exhibit) and It's Been Said All Along: Voices of Rage, Hope and Empowerment, on which Nwaka served as lead curator and Museum spokesperson for local, regional, and national interviews.

Prior to joining the Rock Hall in 2019, Nwaka spent a decade researching, developing and curating more than twenty impactful exhibits for The Grammy Museum at L.A. LIVE, as well as satellite and traveling exhibits. She specializes in creating experiences that are informative and immersive, and that celebrate the diversity of musical expression.



E-Book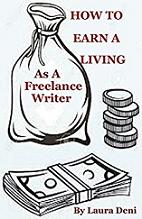 Soft back Book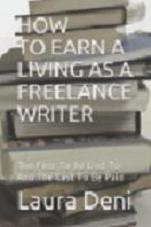 This is not your typical, totally boring textbook.

In the pages of How To Earn A Living As A Freelance Writer (the first to be lied to and the last to be paid) you'll find sex, celebrities, violence, threats, unethical editors, scummy managers and lawyers, treacherous press agents, sex discrimination; as well as a how-to for earning money by writing down words.





FINAL OVATION


W. RUSSELL BARRY a long time entertainment executive who had served as Chairman of Turner Program Services and President of Twentieth Century Fox, died Wednesday night, August 26, 2020 of terminal Pulmonary Fibrosis at his home in Palm Beach Florida. He was 84.

Barry's career spans over 35 years in the entertainment industry beginning in 1961 with his time in radio spot sales at CBS in Chicago and then in New York, supervising the AM radio stations during their conversion to all-news. In 1972, he moved to Los Angeles to take a job as vp and GM for KNXT-TV. From there he joined Fox as vp network sales and ultimately became president of 20th Century Fox Television, responsible for the production and worldwide distribution of network and syndicated programming. He oversaw such shows as M*A*S*H, Paper Chase, Trapper John, M.D., That's Hollywood, Dance Fever and Dinah! as well as pilots and telefilms.

Barry moved to Playboy Enterprises in 1981 as president of its production company and negotiated a joint venture with Cablevision to launch the Playboy Channel. Two years later, he was named president of Taft Entertainment Television, where he produced programming including the 1985-86 TV movies The Key to Rebecca and When the Bough Breaks.

Barry became president on Turner Program Services in 1986 and then chairman in 1995. He was responsible for worldwide marketing and distribution of all TBS programming, including the MGM film and TV library; first-run productions from National Geographic and The Cousteau Society; CNN; and programs including The Lazarus Man and The Wonder Years. He also brokered the deal that put CNN into airports and hotels around the world.

Barry ended his career as a senior executive at Warner Bros. following the 1995 merger between Time Warner and Turner.

Survivors include his wife, Cynthia, and their daughter, Shannon Barry Beckemeyer; his ex-wife, Phyllis, and their children, Michael Barry, Sharon Barry McTigue and Craig Barry, a veteran exec at Turner Sports; and grandchildren Russell, Ryan, Sean, Taylor, Carter and Cassius.

DAME DIANA RIGG a BAFTA, Emmy and Tony award winning actress died Thursday, September 10, 2020 at her home from cancer that was diagnosed in March. She was 82.

Rigg made her professional stage debut in 1957 in The Caucasian Chalk Circle, then joined the Royal Shakespeare Company in 1959. She made her Broadway debut in the 1971 production of Abelard & Heloise. She won the BAFTA TV Award for Best Actress for the BBC miniseries Mother Love (1989), and an Emmy Award for her role as Mrs. Danvers in an adaptation of Rebecca (1997).

The British actress made her name in the cult 1961 TV series The Avengers, before going on to star as the cutthroat matriarch Lady Olenna Tyrell in HBO's Game of Thrones. More recently, Rigg appeared as the eccentric Mrs Pumphrey in the 2020 adaptation of All Creatures Great and Small. She also earned worldwide acclaim for her turn as a Bond girl in On Her Majesty's Secret Service in 1969. In the movie, she became only the second Bond girl to marry 007.

She also enjoyed a career in theatre, including playing the title role in Medea, both in London and New York, for which she won the 1994 Tony Award for Best Actress in a Play.

She was made a CBE in 1988 and a Dame in 1994 for services to drama.

She is survived by her daughter Rachael Sterling.


















Next Column: Seotember 20, 2020
Copyright: September 13, 2020 All Rights Reserved. Reviews, Interviews, Commentary, Photographs or Graphics from any Broadway To Vegas (TM) columns may not be published, broadcast, rewritten, utilized as leads, or used in any manner without permission, compensation and/or credit.
Link to Main Page
---