! >
Broadway To Vegas
  
  REVIEWS INTERVIEWS COMMENTARY NEWS

| | |
| --- | --- |
| | |
RUMER WILLIS MAKES BROADWAY DEBUT - -BROADWAY ORIGINAL CAST WOMAN OF THE YEAR CD REVIEWED - - FROM TIME SQUARE NUDES TO LAS VEGAS BUSKERS - - COSMONAUTS: BIRTH OF THE SPACE AGE - - NATIONAL SYMPHONY ORCHESTRA: SEASON OPENING BALL CONCERT - - GEORGE TAKEI WITH JORDAN ROTH - - BRITNEY SPEARS TO STAY IN VEGAS - - THE CRIME MUSEUM TO CLOSE - - DONATE . . . Scroll Down






Copyright: September 13, 2015
By: Laura Deni
CLICK HERE FOR COMMENT SECTION


FROM TIME SQUARE NUDES TO LAS VEGAS BUSKERS - OFFICIALS PONDER REGULATIONS
"Celebrating self-expression as a basic human right essential for the healthy growth of youth, individuals and communities" Stephen H. Baird, Founder and Executive Director, has stricter guidelines for their members than does Las Vegas. According to their website, "The Street Arts and Buskers Advocates have consulted with city officials and artists in Chicago, Saint Louis, Hartford, Worcester, Cambridge and numerous other locations to develop ordinances and street performing programs."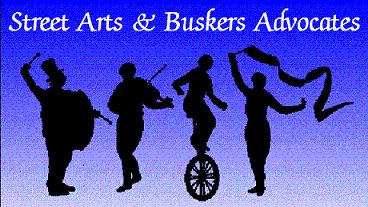 Those painted topless ladies roaming New York's Times Square have created controversy, numerous articles plus an outpouring of suggestions on how to control the costumed characters who parade among tourists hustling for tips.

The Big Apple doesn't have a corner on the market for diaper wearing men or women whose costumes amount to nipple painting or pasties. Fremont Street Experience in downtown Las Vegas has its own problems with the Las Vegas City Council intending to hand down an ordinance with some enforceable teeth.

Currently the buskers are required to remain at least 20 feet away from building entrances and 10 feet away from ATMs, retail kiosks, fire lanes and crosswalks. Those rules would remain in effect under the new ordinance.

Proposed additional rules would require any performer or their act to remain within "performance zones" - approximately three dozen 6-foot circles along the five-block pedestrian mall. Each person or act would remain in their regulated performance space for no more than two hours at a time, and then be forced to rotate. They would also have to keep a 100-foot separation from concerts sponsored by the owners of the Fremont Street Experience.

Performers would have to register with the city and keep a 40-foot buffer between other buskers. No background checks on performers would be run nor will there be a charge for them to register.

The spots would be patrolled by Fremont Street Experience LLC, the privately held company that maintains the city-owned mall.



At least this New York Times Square character is fully clothed. All carry tip bags. Photo: Laura Deni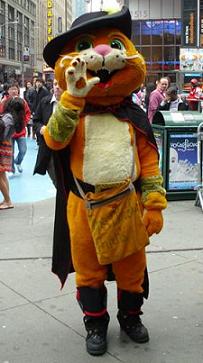 All buskers, no matter their "talent," costume or lack of one (as in the almost topless Mindy who, for a tip, will show you the pasties covering her nipples) - would be permitted to reserve a space or participate in a lottery system to be created under the proposed ordinance.

Street performers have objected to the time limit and space restrictions claiming their income will suffer.

The busker business isn't a new problem in Sin City. A year ago police presence, including undercover cops, was increased in the area.

In 2011 Trip Advisor comments posted that an Elvis Presley character looked more like IMO while another comment asked if the downtown street performer Elmo had a drug problem since "he spilled his weed" and also complaining that: "Some of the Elvis's are just pathetic. Putting on an Elvis suit does not make you an Elvis impersonator. Please at least try and look the part!"

The city of Las Vegas spent more than a sixteen years in court defending it's attempt to basically get rid of the street performers and panhandlers on Fremont Street. They lost three times in a First Amendment challenge filed on the buskers' behalf by the American Civil Liberties Union of Nevada. The case went to the 9th U.S. Circuit Court of Appeals three times. Each time Las Vegas lost to out to First Amendment rights.

In addition to the backing by the A.C. L. U., there is a Street Arts & Buskers Advocates organization. The proposed Las Vegas rules are more lenient that the Street Arts & Buskers Advocates own rules listed on their website under Code of Ethics. For instance, one of their rules is that "Artists should not set up within 50 feet of another artist(s) without first consulting with that artist(s). Rotating sets are encouraged in crowded situations."

The Las Vegas rule would be 40 feet.

Just as in New York, in Las Vegas the street performers have been criticized for aggressively soliciting tips and sometimes lewd outfits. Costumed characters have also been known to engage in violent public turf wars, throwing punches which rival those in a boxing ring.

The Las Vegas City Council will again ponder the rule changes on September 16, with the intent of adopting the new rules by November 1.






Broadway To Vegas is supported through advertising and donations. Priority consideration is given to interview suggestions, news, press releases, etc from paid supporters. However, no paid supporters control, alter, edit, or in any way manipulate the content of this site. Your donation is appreciated. We accept PAYPAL. Thank you for your interest.






ART AND ABOUT


PICASSO SCULPTURE

Pablo Picasso (Spanish, 1881–1973). Bull. Cannes, c. 1958. Plywood, tree branch, nails, and screws, 46 1/8 x 56 3/4 x 4 1/8? (117.2 x 144.1 x 10.5 cm). The Museum of Modern Art, New York. Gift of Jacqueline Picasso in honor of the Museum's continuous commitment to Pablo Picasso's art. © 2015 Estate of Pablo Picasso/Artists Rights Society (ARS), New York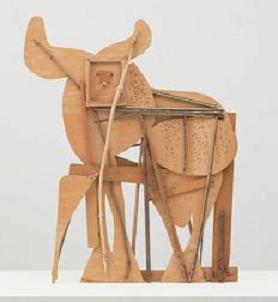 is a sweeping survey of Pablo Picasso's innovative and influential work in three dimensions. This will be the first such museum exhibition in the United States in nearly half a century.

Picasso Sculpture focuses on the artist's lifelong work with sculpture, with a particular focus on his use of materials and processes. The exhibition, which features more than 100 sculptures, complemented by selected works on paper and photographs, aims to advance the understanding of what sculpture was for Picasso, and of how he revolutionized its history through a lifelong commitment to constant reinvention. The exhibition is organized in chapters corresponding to the distinct periods during which Picasso devoted himself to sculpture, each time exploring with fresh intensity the modern possibilities of this ancient art form.

Over the course of his long career, Picasso devoted himself to sculpture wholeheartedly, if episodically, using both traditional and unconventional materials and techniques. Unlike painting, in which he was formally trained and through which he made his living, sculpture occupied a uniquely personal and experimental status for Picasso.

He approached the medium with the freedom of a self-taught artist, ready to break all the rules.

This attitude led him to develop a deep fondness for his sculptures, to which the many photographs of his studios and homes bear witness. Treating them almost as members of his household, he cherished the sculptures' company and enjoyed re-creating them in a variety of materials and situations. Picasso kept the majority in his private possession during his lifetime.

It was only in 1966, through the large Paris retrospective Hommage à Picasso, that the public became fully aware of this side of his work. Following that exhibition, in 1967 The Museum of Modern Art organized The Sculpture of Picasso, which until now was the first and only exhibition on this continent to display a large number of the artist's sculptures.

Organized by The Museum of Modern Art in collaboration with the Musée national Picasso – Paris. Organized by Ann Temkin, The Marie-Josée and Henry Kravis Chief Curator of Painting and Sculpture, and Anne Umland, The Blanchette Hooker Rockefeller Curator of Painting and Sculpture, The Museum of Modern Art; with Virginie Perdrisot, Curator of Sculptures and Ceramics at the Musée national Picasso – Paris.

September 14, 2015–January 3, 2016 in The Joan and Preston Robert Tisch Exhibition Gallery, MoMA in New York City.

It was initiated in 1992 by Dr Edward Jackson AM and Mrs Cynthia Jackson AM and their family in memory of their daughter and sister Belinda, a talented jeweler who died at the age of 29.

PRIMAVERA is an annual exhibition for young emerging Australian artists aged 35 years and under, taking place at the Museum of Contemporary Art at The Rocks in New South Wales, Australia.

Featuring the work of seven artists drawn from South West, South Central and South East Australia, Primavera 2015 opens to the public on September 22, 2015. The artists in this year's Primavera extract earth materials, work with sound, video and installation and create assemblages reflecting strategies of survival and the revival of forms of cultural production.

Hailing from four states and territories across Australia, the young artists in this year's exhibition are: Abdul Abdullah (born in 1986, Perth, WA, lives and works in Sydney, NSW), Heather Douglas (born in 1994, Titjikala, NT, where she still lives and works), Taloi Havini (born in 1981, Arawa, autonomous region of Bougainville, migrated to Australia in 1990, lives and works in Melbourne, VIC), brothers Vincent & Vaughan O'Connor (both born in 1985, Sydney, NSW, where they still live and work), Steaphan Paton (born in 1985, Mildura, VIC, lives and works in Melbourne, VIC) and Lucy Simpson (born in 1981, Sydney, NSW, where she still lives and works).

Primavera 2015 is curated by Sydney-based Aboriginal artist Nicole Foreshew, 2015 MCA Curatorial Fellow. The MCA Curatorial Fellowship is supported by the Australian Government through the Australia Council, its arts funding and advisory body.

Primavera was initiated in 1992 by Dr Edward Jackson AM and Mrs Cynthia Jackson AM and their family in memory of their daughter and sister Belinda, a talented jeweler who died at the age of 29.

COSMONAUTS: BIRTH OF THE SPACE AGE the dramatic story of how Russia turned the dream of space travel into a reality, becoming the first nation to explore space, and to see some of the most significant space artifacts ever to be shown in the United Kingdom.

Come face-to-face with Vostok-6, the capsule flown by Valentina Tereshkova, the first ever woman in space, or examine the fascinating gadgets cosmonauts need to live in space, including a shower, toilet, medical instruments and survival kits for crash landings.

Opens September 18 at the Science Museum in London.






SWEET CHARITY


NATIONAL SYMPHONY ORCHESTRA: SEASON OPENING BALL CONCERT Broadway star Sutton Foster and percussion sensation Martin Grubinger join NSO/Kennedy Center Music Director Christoph Eschenbach and NSO Principal Pops Conductor Steven Reineke to kick off the NSO's new season.

Framed by treasured masterpieces from Prokofiev and Smetana, the concert spotlights percussion sensation Martin Grubinger in selections from cutting-edge concertos by Keiko Abe and Tan Dun, as well as an Astor Piazzolla tango classic. Then, two-time Tony Award winner and star of TV Land's Younger Sutton Foster offers a soaring sampling of musical theater hits - from the Golden Age delights of Guys and Dolls and Singin' in the Rain to the more modern Broadway fare of Company and The Bridges of Madison County - before putting her spin on an exhilarating arrangement of Gershwin's beloved I Got Rhythm. There's a little something for everyone in this starry opening to a brand-new season! Who could ask for anything more?

Sunday, September 20, 2015, in the Concert Hall of the Kennedy Center in Washington, DC.

A NIGHT IN HAVANA Gala to support the Olney Theatre in Maryland. Special guest will be John Riggins, Olney Theatres stage veteran and former Washington Redskins running back and NFL Hall of Famer.

Cocktail reception, seated dinner live entertainment, and salsa band with a performance by Tally Sessions.

The Gertrude Poe and Maggi Root Award will be presented to Mr. Victor Shargai. The Betty Mae Kramer Award goes to Maryland State Senator Richard Madaleno, Jr.

Honorary Chairs Cokie and Steve Roberts. Gala Committee: Helen Marshall, Chair. Susan Finkelstein and Linda Rosenzweig, Co-Chairs. Committee: Michelle Hulsizer, William Meekins and Susan J. Roberts.

Saturday, September 19. at the Olney Theatre Center in Olney, Maryland.

19th NATIONAL ARTS CENTRE GALA takes place Saturday, September 19, 2015.

Let superstar pianist Lang Lang, Music Director Alexander Shelley and the NAC Orchestra captivate you with a riveting concert performance of some of the world¹s best-loved classical works including Rachmaninoff's First Piano Concerto at a dazzling Gala.

All proceeds from the Gala will benefit the National Youth and Education Trust, supporting the NAC's innovative learning opportunities for Canadian youth in classrooms, on stages and in rehearsal halls all across the country.

Pre-concert reception in the foyer followed by the Gala concert in Southam Hall. Ottawa, Canada.

PRINCE WILLIAM will visit London's Hammersmith Academy on September 21 to support the Diana Award's Back 2 School Anti-bullying Campaign.

The father of two will greet youngsters who have participated in the award-winning charity founded in 1999, two years after his mother was killed in an auto accident, to tackle bullying and social exclusion.

The award, which was set up as a legacy to Princess Diana, and her belief that young people have the power to change the world for the better, also provides training, mentoring and anti-bullying ambassador programs. The awards are presented to young people, including volunteers, carers and fund-raisers.

The event will take place during the academy's training day, which kicks off the school year.




THE MUSIC GOES ROUND AND ROUND


WOMAN OF THE YEAR original Broadway cast recording has been released on the Masterworks Broadway label.

Lauren Bacall never claimed that she could sing - and she can't. But she was a mesmerizing, beguiling actress whose acting prowess at talking a song or singing in a four note register is spot on and captivating.

Whoever thought it was a good idea to originally star her in a Broadway musical - the 1970s hit Applause saw past the word 'music' and had great vision for the overall project. They were right and she nailed it.

Woman of the Year was her second Broadway musical. It reaffirmed that she could triumph in a musical when it opened at the Palace Theater on March 29, 1981. Her music star fame and romance with Humphrey Bogart eclipsed the fact that Bacall was a really great musical comedy star.

Based on the classic 1942 Spencer Tracy/Katherine Hepburn film, Woman of the Year features music and lyrics by John Kander and Fred Ebb with an all-star cast including Harry Guardino as man's man Sam Craig and the comedic Marilyn Cooper as housewife Jan Donovan. The show won Tony Awards for Bacall, Cooper, Kander and Ebb and Peter Stone, who wrote the book.

The stage musical changes the newspaper reporters of the original movie to television personality Tess Harding (Bacall) and cartoonist Sam Craig (Guardino), who experience difficulty merging their careers with their marriage - and respective egos.

The rousing fanfare of an overture lets the listener know they're in for an interesting and exciting musical trip. Nobody can sing lines like "he's a son-of-a-bitch" like Bacall. In addition to Bacall singing, there are also plenty of descriptive lines for Bacall in which she explains how she met and married Harry. She also knows when she's right - remarkably right, while also knowing others are remarkably wrong. One of the Boys has a razzmatazz vaudeville tempo. In listening to the CD the listener can easily visualize the high kicks. It's a closer of a number and Bacall shines. Table Talk has Sam (Harry Guardino) telling Tess (Bacall) that he loves her. When Tess returns the statement Bacall's voice is seductive.

John Kander's melodic score and Fred Ebb's witty lyrics create a musical which sparkles.

A strong woman, Tess gives men second thoughts. In So What Else Is New? it's explained: "She'll walk all over you. She'll have you altered."

This production even produced two songs which stood on their own: the beautiful Sometimes a Day Goes By in which Sam (Guardino) sings of his love for Tess (Bacall) proclaiming; "Sometimes the day goes by when I don't think of her, then morning comes and there she is again," and the hilariously show stopping The Grass is Always Greener, in which Tess and housewife Jan (Marilyn Cooper) compare their lives.

Don't miss owning this CD. A must have for anyone who wants to experience a witty and marvelously enjoyable listening experience.

Characters and who portrayed them:

Tess Harding, a famous TV news personality - Lauren Bacall
Sam Craig, a handsome cartoonist - Harry Guardino
Phil Whitaker - Tom Avera
Gerald, Tess's secretary - Roderick Cook
Jan Donovan, a housewife, Larry's second wife - Marilyn Cooper
Maury - Rex Everhart
Alexi Petrikov, a Russian ballet dancer - Eivind Harum
Ellis McMaster - Rex Hays
Helga, Tess's maid - Grace Keagy
Chip Salisbury, a perky newsman - Daren Kelly
Abbott Canfield, a cartoonist - Larry Raiken
Larry Donovan, Tess's first husband - Jamie Ross
Pinky Peters - Gerry Vichi
Chairperson/cleaning woman - Helon Blount
Cleaning woman - Marian Haraldson
Floor Manager - Michael O'Gorman
The Broadway production opened on March 29, 1981 at the Palace Theatre, where it ran for 770 performances and eleven previews. Remastered from the Arista recording. Original album released in 1981.Original cast album produced by John McClure.


SPREADING THE WORD


THE CRIME MUSEUM IN WASHINGTON, D.C. will close. The official statement reads: "Sadly, due to unforeseen circumstances the Crime Museum will be closing its doors to the public on September 30, 2015."

The venue was a for-profit museum dealing with crime related themes. Owners have been involved in several lawsuits and claim that they were not treated fairly by either the landlords.

With about 300,000 visitors annually, the museum paid more than $1 million in rent per year.

"We are incredibly disappointed that we were asked to leave our building and did everything possible to try and work with our landlords to stay but nothing seemed to change our fate," states Janine Vaccarello, chief operating officer of the Crime Museum, in the official closing release.

"But due to various circumstances with our lease agreement, we really don't have a choice. While we understand the DC real estate market is desirable, it doesn't make it easy to digest."

The museum, which has been in its current location since May 2008, will maintain a presence in Washington, D.C. They will continue to offer their popular Assassinations in the Capital Walking Tour, and the traveling educational programs.

Next project for the owner is purported to be a new crime museum in Pigeon Forge, Tennessee with a facade resembling a 19th-century prison.

The Pigeon Forge area is home numerous attractions including to The Titanic Museum, Dolly Parton's Dollywood Amusement Park, Southern Gospel Music Hall of Fame and Museum, and Shiloh Memorial Cemetery.

Las Vegas is home to the Mob Museum.

THE WALNUT STREE THEATRE American oldest theatre, is again offering tours which take place October 9, 15, 16, 22 and 23.

The theatre has 207 years of dramatic stories which they can't wait to share during the one-hour insider walking tours.

You'll discover who Edwin Forrest was - and why his marble statue is in their Mainstage lobby. Learn who the very first actor was to ever take a curtain call. Hear more about Pop Reed's skull, as well as learning about the first female theatrical managers in the United States.

The Walnut Street Theatre in Philadelphia produced the world premieres of A Raisin in the Sun, Gigi, A Streetcar Named Desire and The Diary of Anne Frank.

GEORGE TAKEI WITH JORDAN ROTH We know George Takei for his role as Star Trek's Mr. Sulu, and for his 8.6 million Facebook followers, and for his LGBT advocacy - but when he was a child, he and his family were forced from their Los Angeles home into an internment camp for Japanese Americans thousands of miles away in the swamps of Arkansas, as a "security" measure during World War II. Hear how his story has become the inspiration for Allegiance, the new Broadway musical in which Takei also stars, as he talks with Jujamcyn Theaters president and owner Jordan Roth. Allegiance is slated to open November 8.

Sunday, September 20, at the 92Y in New York City.

KELLY CLARKSON has cancelled six dates on her U.S. tour after a doctor advised her to rest her voice. The cancelled shows, in Virginia, Florida, North Carolina and New Jersey, were slated between September 12-20. All tickets will be refunded.

THE 60th ANNIVERSARY OF ITV IN LONDON was celebrated by a visit September 9 from Duchess Camilla, the wife of Prince Charles. Her Royal Highness wore a Bruce Oldfield pale pink suit and Russell and Bromley nude heels when she took a tour of the studio, visited the control room and greeted the staff and met on camera personnel including appearing on camera with This Morning show hosts Phillip Schofield and Holly Willoughby. Others she greeted included daytime TV stars Susanna Reid, Lorraine Kelly, actor Warwick Davis and broadcasters Eamon Holmes and Alastair Stewart.

ITV which is involved with the hit television series The Great British-Off (the best baking contest show on television), which airs in America on PBS, and is noted for judges making cheeky innuendos. . A Victoria English raspberries and mascarpone cheese sponge cake made by This Morning chef, Eric Lanlard was on display,, which Camilla "swooned over" and made her own comment - "'what I'd really like to do is stick my finger in it," which the press called a cheeky innuendo.

The visit was Camilla's live studio television debut and, Schofield callrf hrt both 'utterly charming'. and " quite the natural at this [TV]."

She also talked to the hosts of the controversial Loose Women program, Coleen Nolan, Ruth Langsford, Janet Street-Porter and editor Siobhan O'Gorman. Singer Rod Stewart's wife, Penny Lancaster, disclosed that the night before, at a private dinner at Dumfries House in Scotland, she had sat next to Camilla's husband.

Camilla also played with a puppy named Clover who was described as "This Morning's new pooch, and soon to be a guide dog."

In honor of the television station's anniversary the London Fire Brigade Thames boat fired their water cannons across the river. Reportedly, "it looked amazing."



OTHER PEOPLE'S MONEY


BRITNEY SPEARS has announced that she has extended her Las Vegas contact at Planet Hollywood for two more years.



CHICAGO on September 14 will welcomes Rumer Willis who will be making her Broadway debut as Roxie, a 1920's wannabe vaudevillian who is sent to jail after murdering her lover. Chicago is the longest ever American musical running on Broadway. It is based on the play by Maurine Dallas Watkins, who was the Chicago Tribune reporter assigned to cover the real life 1924 trials of accused murderers Beulah Annan and Belva Gaertner.

Rumer won the latest season of Dancing With The Stars with partner Valentin Chmerkovskiy. The musical features All That Jazz, Cell Block Tango and Razzle Dazzle, while Rumer will perform Funny Honey, Nowadays and Roxie through November 1 at the Ambassador Theatre.

While Chicago is Rumer's Broadway debut, she appeared off-Broadway in Love, Loss And What I Wore.

NOTE: Rumer Willis has delayed her Broadway debut for the second time. She posted on Twitter: "Just to clarify my Broadway debut in @ChicagoMusical is not tonight. It's next week. 9:38AM -14 Sep. 2015.

THE HONEYMOONERS book my Dusty Kay and Bill Nuss. Music by Stephen Weiner. Lyrics by Peter Mills. Based on thelegendary CBS television series.

Directed by John Rando.

Ralph Kramden and his buddy Ed Norton are back and still shooting for the moon in this world-premiere musical. After shocking their wives by winning a high profile jingle contest, they are catapulted out of Brooklyn and into the cutthroat world of Madison Avenue, where they find themselves torn between success and friendship.

World Premiere September 18-November 29, 2015 at the Goodspeed Opera House, East Haddam, CT.

IN YOUR ARMS a World Premiere dance-theatre musical featuring direction and choreography by Tony Award winner Christopher Gattelli and original music by Tony Award winner Stephen Flaherty. Co-conceived by Gattelli and Jennifer Manocherian, with lyrics by Tony and Emmy Award winner Lynn Ahrens.

In Your Arms features 10 dance vignettes written by a diverse lineup of theatre powerhouses, including Douglas Carter Beane, Nilo Cruz, Christopher Durang, Carrie Fisher, David Henry Hwang, Rajiv Joseph, Terrence McNally, Marsha Norman, Lynn Nottage, and Alfred Uhry.

Ten dance vignettes tell wordless stories of love, yearning, and romance, and constitute a magical evening of movement and music performed by a cast of 22 talented dancers. Each vignette takes place in a different place and time, and the 10 dances range from duets to large ensemble numbers. Thrilling styles of dance from classical ballet to swing, tap to tango, rock 'n' roll to Charleston, modern to jazz are celebrated with verve and nuance. The emotional canvas of the stories is vast: some are funny, some are sad, and some are enchanting, but all delve deep into that most essential of human emotions: love.

The cast features Marija Juliette Abney, Stephen Bienskie, Henry Byalikov, Claire Camp, George Chakiris, Spencer Clark, Jeremy Davis, Jenn Harris, Glenda Sol Koeraus, Jess LeProtto, Donna McKechnie, Adesola Osakalumi, Karine Plantadit, Hayley Podschun, Jonathan Sharp, Ryan Steele, Brendon Stimson, Alex Michael Stoll, Samantha Sturm, Oscar Valero, Erica Wong, and Lyrica Woodruff.

The creative team includes Derek McLane (Scenic Design), Jess Goldstein (Costume Design), Donald Holder (Lighting Design), Peter Hylenski (Sound Design), Olivia Sebesky (Projection Design), Michael Starobin (Orchestrator), Steven Malone (Music Director), Larry Reed/ShadowLight (Shadow Sequence Design), Telsey + Company, Abbie Brady-Dalton, CSA (Casting), Mark Myars (Associate Choreographer), and Michael Domue (Production Stage Manager).

September 16 – October 25, 2015, Old Globe Theatre in San Diego, CA.

RADIO MYSTERY 1949 by Dennis Richard.

Directed by Richmond Shepard.

In Dennis Richard's noiresque drama, a group of actors gather in a studio in New York to perform a live murder mystery radio program. On this day in 1949, tensions are high because the mystery radio series has declining audiences and nervous sponsors. The producer has impulsively fired two cast members and hired an untried actor as a replacement. That actor, who calls himself Radio Nick, arrives just as the show starts and places a duffle bag at his feet. Once the radio hour is underway he reveals, live on the air, that whatever it is that is that bag may be ticking. Everyone on stage draws their own conclusions as to the content of the bag. With this unanticipated and bizarre act, Radio Nick hijacks the production into a drama that is much greater than the one in the script, presenting a deeper and more urgent mystery than the cast or its listeners could ever imagine.

This period play recalls the pre-TV days when mystery radio stories ruled the airwaves. These purely acoustic performances, with gruesome stories and sound effects, were narrated by storytellers with sinister voices and acted by a mixture of unknowns and stars. Their suspenseful tales left an impression on the mind's eye through the powers of voice acting, music, live sound effects and suggestion. The spell was so complete that listeners could visualize even the look of the characters in these crime stories while the twists and turns of the story struck fear in their souls. The actors are Dan Burkarth, Lisa Landino, Beth Griffiths, Nate Steinwachs, David Brickman and Alexander Reed.

September 15-26 at the Clarion Theatre in New York City.


WHO'S WHERE




MADONNA begins a two night stand Wednesday, September 16, at Madison Square Garden in New York City. Saturday finds her at Barclays Center in Brooklyn.

BRIAN STOKES MITCHELL makes his Cafe Carlyle debut with his show Plays With Music, featuring Broadway favorites, standards and jazz. He'll be accompanied by a trio led by his long-time pianist and collaborator, Tedd Firth, with Gary Haase on bass and Mark McLean on drums. September 15-26, Cafe Carlyle in New York City.

WOODY ALLEN & THE EDDY DAVIS New Orleans Jazz Band performs every Monday September 14-December 14 at the Cafe Carlyle in New York City.

SLIM MAN BAND California gigs this week. On Thursday, September 17th, the full Slim Man Band is returning to Santa Rosa, California, for a big show at Montgomery Village. Greg Vail on sax, Mombo Hernandez on percussion, Tateng Katindig on keys, Dave Hawkes on drums and Mr. Slim Man. On Friday, September 18th, the Slim Men Return to Modest at the Big Dog Grill.

JOSH GROBAN performs Monday, September 14, at DAR Constitution Hall in Washington, DC. Wednesday's show is at Tower Theatre in Upper Darby, PA. Thursday finds him at the Benedum Center in Pittsburgh, PA. On Saturday he's in the spotlight at Kings Theatre in Brooklyn. NY.


FINAL OVATION


DAVE LONDON Broadway performer and long time Las Vegas lounge star passed away peacefully August 30, 2015. He was 89.

He began his singing career as a member of the Robert Mitchell Boys Choir in Los Angeles. David served in the U.S. Navy during World War II, graduated from San Francisco State University and taught school in San Francisco, while singing in nightclubs and recording demo records with his operatic tenor voice. He performed on Broadway in musicals including, 110 in the Shade, Fiorello and Milk and Honey.

London moved to Las Vegas, performing in lounges, and as the opening act for Vegas headliners including, Liberace and Joan Rivers. He met his wife, Nancy (nee Austin) London while performing at Caesars. They raised their two children while producing and performing together in productions including, Sex Over 40 and Burlesque Goes Bananas.

His wife died in 1995. London is survived by son and daughter-in-law, Devon and Rachel London; grandchildren, Kevin and Lauren, all of Denham Springs; daughter and son-in-law, Darra and Jonathan Wray; grandchildren, Mason and Maggie, all of Boise; granddaughter, Pazia London; great-grandson, Oliver both of Las Vegas; sister, Berte Aronow of Los Angeles.

In lieu of flowers, the family suggests a donation to a music or theater program in his name.

JEAN DARLING the original Carrie Pipperidge in Carousel, died September 4, 2015 in Rodgau, Germany, where she had lived with her son, Roy Bowen. She was 93.

Darling made her Broadway debut in 1942 with the short-lived revue Count Me In, where she was noticed by Rodgers and Hammerstein, who cast her in their 1945 classic in which she performed in 850 consecutive shows. Darling was also one of the original Our Gang members, appearing in 46 silents and six talkies of the Hal Roach shorts which were renamed The Little Rascals for TV syndication.

After Broadway she worked in the early days of TV. In 1974 she moved to Dublin, Ireland, where she wrote mystery stories, some 50 of which were published in Alfred Hitchcock's Mystery Magazine and Whispers.

JUDY CARNE best-known as the "sock it to me" girl on Rowan & Martin's Laugh-In died in a hospital September 3, 2015 following a bout with pneumonia. She was 76.

After leaving Laugh-In, Carne became a show regular in Las Vegas and on the night club circuit, while living a free-spirited life that included a relationship with Aerosmith's Joe Perry recounted in his 2014 memoir Rocks.

In 1970, Carne starred in a Broadway revival of The Boy Friend, playing the ingénue role of Polly originated by Julie Andrews in the 1954 premiere.

Carne was actor Burt Reynolds' first wife, marrying him in 1963 and divorcing him in 1965. In her 1985 memoir, Carne admitted to cheating on him and falling into heavy drug use including addiction to prescription pills and heroin for much of the 1970s.

Though she continued to work in comedy clubs and nightclubs, her drug addiction was her downfall. In 1978 she was at the wheel of a car involved in a near-fatal crash in Pennsylvania, which left her with a broken neck.

Her second husband was Robert Bergmann. That 1970 marriage lasted six months. She leaves no immediate survivors.

MERV ADELSON former Las Vegas real estate developer and television mogul - co-founder of Lorimar - died September 8, 2015 in a Los Angeles hospital of complications from cancer. He was 85.

Adelson made his first fortune building Las Vegas, including opening the first 24-hour grocery store, high end houses, Sunrise hospital and the Nate Adelson hospice, named after his father. The latter two were built with financing provided by Moe Dalitz who operated the Stardust and Desert Inn hotels.

His Las Vegas ties to the mob dogged him.

In a famous 2013 Vanity Fair interview he discussed associating with mob figures, including Las Vegas mafia institution Dalitz. "I know you're thinking, 'How do you account, Merv, for the fact that Moe Dalitz was a mob boss?," Adelson told the magazine. "All I can say is, in all the years I knew Moe, we never discussed anything criminal."

With Las Vegan Irwin Molasky and Lee Rich he co-founded Lorimar. A combination of his first wife's name along with partner Molasky and executive Rich's last initials, to form the production company name 'Lorimar' (Lori, Molasky, Adelson, and Rich). The company produced some of TV's biggest hits of the 1970s and 80s such as The Waltons, Eight is Enough, Alf, Knots Landing, Full House and Dallas.

Then he lost his $300 million fortune. In that same Vanity Fair profile, and a 2005 Variety report, detailed how his downfall came due to bad investments during the early dot-com era and in the meltdown that followed the merger of AOL and Time Warner.

The one-time Time Warner vice chairman filed for Chapter 11 personal bankruptcy protection on Sept. 9, 2003 just as Union Bank of California was preparing to auction off his six-acre vacation compound in Aspen, Colo. to repay $25 million in loans, according to Adelson's lawyer, David Levene in an article published by the Los Angeles Business Journal.

The loans, taken out against the property, were used to finance some of Adelson's investments, Levene said.

Adelson's personal life was also in turmoil. He faced charges of misdemeanor child abuse, reckless driving and driving under the influence of drugs in Aspen after allegedly ramming his SUV into two cars and two trees – with his two year-old daughter in tow, according to newspaper reports. Meanwhile his wife Thea, a lawyer 33 years his junior, filed for divorce. She was listed as a creditor in the bankruptcy.

Although not destitute, Adelson spent his final years living in a modest one bedroom, 500-square-foot apartment in Santa Monica sleeping on a futon with his flatulent dog.

He was married and divorced five times to four women including twice to Barbara Walters - in 1981 for three years and again in 1986 for six years. His first wife was his high school sweetheart Lori Kaufman. His second wife was Gail Bertoya. His last wife was attorney Thea Neiss with whom he adopted two daughters. She ended up suing him for back child support.

KERRY SIMON knighted as The Rock 'N' Roll Chef by Rolling Stone because of the rock stars who frequented New York's Plaza Hotel whene he managed the Edwardian Room, died in Las Vegas at Nate Adelson Hospice on on September 11, 2015. He had suffered from a severe form of Parkinson's disease known Multiple System Atrophy, (MSA). He was 60.

A graduate of the Culinary Institute of America, in 1989 Simon was hired by Ivana Trump to be the executive chef in the Plaza Hotel's Edwardian Room, the youngest chef to hold that title. Almost immediately the restaurant became one of the city's hot spots, with celebrities such as David Bowie, Iman, and Matt Dillon, Diane Keaton, Debbie Harry and INXS clamoring for a reservation at the private chef's table. In 1991, Rolling Stone named him one of the top personalities of the year.

In Las Vegas he opened Vongerichten's Prime Steakhouse at Bellagio in 1998. He later partnered with restaurant developer Elizabeth Blau in Simon Kitchen & Bar and a number of other ventures in Las Vegas and other cities.

In the second episode of the 2005 season of Iron Chef America, Simon challenged and defeated Cat Cora in Battle Hamburger.

He was the executive chef and proprietor at his namesake restaurant "Simon" at Palms Place in Las Vegas. His other restaurants included Simon LA, in Los Angeles, California, Simon Prime in Atlantic City, New Jersey, along with KGB and Carson's Kitchen in Las Vegas.



















Next Column: September 20, 2015
Copyright: September 13, 2015 All Rights Reserved. Reviews, Interviews, Commentary, Photographs or Graphics from any Broadway To Vegas (TM) columns may not be published, broadcast, rewritten, utilized as leads, or used in any manner without permission, compensation and/or credit.
Link to Main Page
---
Laura Deni



For the snail mail address, please E-mail your request.
CLICK HERE FOR COMMENT SECTION