! >
Broadway To Vegas
  
 SHOW REVIEWS CELEBRITY INTERVIEWS GOSSIP NEWS

| | |
| --- | --- |
| | |
MUSIC THEATRE FESTIVAL - - B.B. KING CELEBRATES 80TH BIRTHDAY - - THE PARIS OPERA BALLET - - FOREVER PLAID ISSUES VEGAS CD - - A NAKED GIRL ON THE APPIAN WAY - -AVENUE Q OPENS AT WYNN LAS VEGAS - - ROD STEWART LOSES VEGAS CONTRACT BATTLE - - 14TH ANNUAL BROADWAY ON BROADWAY - - DONATE . . . Scroll Down


MUSIC THEATRE FESTIVAL


Now entering its second year, the New York Musical Theatre Festival (NYMF) is a three week celebration of the diversity, creativity, and future of musical theatre. Recipient of the 2004 Jujamcyn Theaters Prize, NYMF 2004 presented over 141 events in 26 performance venues across the city and surpassed all expectations to become the largest musical theatre event in American history.

This year's festival takes place September 12 to October 2 at a various of New York City locations.

Aspiring to invigorate the musical theater community by stimulating the production of new and innovative work, NYMF garnered strong reviews and sold-out houses that have led to commercial options for at least seven of its 31 productions. In addition to full productions of new musicals, the festival included improvised musicals, panel discussions, readings, concerts, and cabaret performances, as well as a 39-film new movie musical series.

A dozen new musicals handpicked by the NYMF Artistic team from the diverse array of projects being developed across the nation and around the globe. The 2005 Invited Shows are:

6 Women with Brain Death
The Ballad of Bonnie and Clyde
The Big Time
Feeling Electric
Nerds: A Musical Software Satire
People Like Us
Reluctant Pilgrim
Richard Cory
Rooms
Serenade The World
Soon of A Mornin'
The View From Here.

The NYMF 2005 Seminars & Panel Discussions series includes:

Beyond the Sequins - Scenic, Costume and Lighting Designers talk about their special contributions to the aesthetics of the musical. How do designers approach a musical as opposed to a straight play? How do they collaborate on various projects with directors & producers? How do they make their vision work within a production budget, whatever the size? Is Broadway in danger of becoming Las Vegas? What the heck is "convergence"? Are the constraints of budget a limit to imagination or a challenge?

Participants includes lighting designer Don Holer, scenic designer Eugene Lee and costume and scenic designer Santo Loquasto.

BMI Master Class, Character Building with prominent musical theatre writers serving as master teachers for two new musicals in development.

Ever since A Chorus Line used the lives of real dancers to create the ultimate backstage musical, performers have played an increasingly important part in the development process for many new musicals. This panel of Broadway and Off-Broadway writers and performers discusses the crucial contribution of the actor in developing characters, offering behind-the-scenes insights into the creation of some of the most acclaimed shows on and off Broadway.

Moderator is Tom Cott. Actors participating include Victoria Clark, Celia Keenan-Bolger and Brad Oscar.

Country Music and the Musical Theatre. Country music sounds can increasingly be found in musicals like Big River, Tom Sawyer and Floyd Collins. What is the attraction of country music's narrative songwriting for telling stories in the theatre? A demonstration panel with live performances.

Moderated by Michael Bush. Participants includes writers Michael Aman, Oscar E. Moore and Dana P. Rowe and performer Sherrie Austin.



Lynn Ahrens and Stephen Flaherty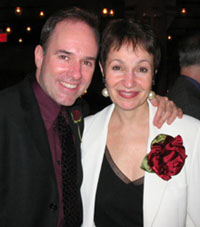 Inside the BMI Workshop with Lynn Ahrens and Stephen Flaherty.

The Tony Award winning writers of Ragtime, Once On This Island, Dessa Rose, Seussical, A Man of No Importance, My Favorite Year, and Lucky Stiff discuss their shows and their collaboration. the event is hosted by Patrick Cook, Artistic Director of the BMI Workshop.

Pen and Swill The Art of Writing Musicals. Playwright, librettist, bookwriter - what's the difference? If you thought musicals were just plays with music, think again! Respected playwrights-turned-musical-theatre-writers reveal the challenges of writing the book for a musical, giving insights into the process and into the creation of well-known shows.

Moderated by Karen Hartman. The participants include Rinne Groff, David Lindsay-Abaire and Marsha Norman.



Rupert Holmes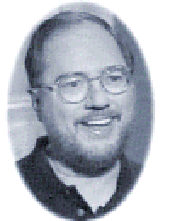 Pop Music and the Theatre, an American Theatre Wing Seminar, featuring Rupert Holmes and Lucy Simon.

Though it's been decades since musicals routinely made the pop music charts, many of today's theatre composers have had successful careers in pop music. How is theatre writing different? How is pop music influencing songwriting for the theatre? NYMF partners with the American Theatre Wing's monthly seminar series to explore and celebrate the craft of writing for today's musical theatre, through discussions and live demonstrations. Sponsored by The ASCAP Foundation Irving Caesar Fund.

Showcasing Your Musical You've written the show – now what? What's the path to full production? This panel offers a unique opportunity to learn about the opportunities for developing and showcasing new work – from choosing venues to finding an audience, from raising money to stretching your budget to gaining press attention and industry buzz. How much do production values matter, and when? If you are an early-career producer or writer – or just want to get a better sense of how to make a splash – this panel is for you!

The panel features; producer Saron Faloon, producer and general manager Seth Goldstein, Producer Robyn Goodman, Artistic director Jon Kimball and producer Jeffrey Richards.


FOREVER PLAID RELEASES VEGAS CAST ALBUM


Just about everything comes up with a live cast album. Usually the effort centers on Broadway or off-Broadway. Occasionally a mega hit spawns multiple original cast recordings - such as Les Miz with fabulous rendering from the Broadway, Canadian and London productions.

It's not every day that original cast album are honed from The Big Apple and Sin City.

Such is the cast with Forever Plaid.

The production originally opened in New York on May 20, 1990, where the show ran for over four years. Since then it has gone on to spectacular success in Chicago, Cleveland, Detroit, Kansas City, Baltimore, Lake Tahoe, Las Vegas, San Diego, Tampa, Toronto, Vancouver, London, Tokyo, Johannesburg and Hamburg. However, Germaine Thompson public relations consultant for Forever Plaid in Las Vegas told Broadway To Vegas that "every city does not have a Forever Plaid cast album. The only other one that exists is of the original cast."

This must have Las Vegas souvenir hits the stores September 20th.

Produced by Richard Martini, the new release was recorded by DRG Records on June 22, 2005 at Studio - SonSongs Recording Studio in Las Vegas and features the Las Vegas cast of Forever Plaid: J. Gregory Davis, Bruce C. Ewing, Douglas Frank, Mark Perkins, and Dale Sandish. It covers original material from the production with both studio and live contributions from a variety of props used in the show.

Forever Plaid is the story of four nerdy young men (Francis, Sparky, Jinx and Smudge) whose dreams of musical glory come true. It concerns the miraculous return to earth of the four Plaids to perform the concert of their dreams. This endearing harmony group's lives were suddenly ended--while on their way to pick up their custom-made plaid tuxedos for their first big "gig"--when they were in a collision with a school bus of Catholic teens on their way to see the Beatles's debut on the Ed Sullivan Show in 1964. These nerdy crooners with angelic voices are miraculously revived come back to do the show they never got to do in life. The hit musical comedy blends '50s and '60s music of Rock 'n Roll, popular show and dance tunes--and serves as a perfect accompaniment to the fulfillment of a once-in-a-lifetime dream.

Written, directed and choreographed by Stuart Ross, vocal arrangements and musical direction are by James Raitt. The new cast album is produced by Hugh Fordin, president of DRG Records, Inc. Engineering by Cynthia Daniels. Musical supervision by David Snyder. Pianist and musical direction by David Kancsar. Ken Seiffert on bass.

The Las Vegas production of Forever Plaid-The Heavenly Musical Hit is on stage at the Gold Coast Hotel & Casino,

Memorable songs from the hit stage production, include:

Deux Ex Plaid (Chant)
Three Coins in the Fountain
Undecided / Gotta To Be This or That
Magic Moments
Crazy 'Bout Ya Baby
No, Not Much
Perfida
Cry
Sixteen Tons / Chain Gang
The Plaids Catering Drill: The Bride Cuts The Cake / Tarantella/ Anniversary Song / Little Town of Bethlehem / Havanagela / Rock My Soul in the Bosom of Abraham
She Loves You
Perry Como: Sing To Mr. C / Dream Along With Me /Catch a Falling Star
Calypso: Day-O / Kingston Market / Jamaica Farwell / Matilda
Heart and Soul
Ed Sullivan / Lady of Spain
Scotland The Brave
Shangri-La / Rags to Riches
Love Is A Many Splendored Thing



AUGUST WILSON the ailing playwright and Pulitzer Prize winner will become the first African-American to have a Broadway theater named after him.

Beginning October 17th, the Virginia Theater on 52nd Streets will be known as the August Wilson Theater.

Wilson, 60, who is dying of liver cancer, released a statement saying he was overwhelmed by the honor. Wilson has recently been completing his 10-play cycle chronicling the black experience in 20th-century America - one play for each decade. Two plays in the cycle, Fences and The Piano Lesson, earned Pulitzer Prizes.

B. B. KING celebrates his 80th birthday on September 16. "The King of the Blues" will celebrate the occasion with a few of his musical compatriots on a new studio album of duets, B.B. King & Friends - 80 which will be released on September 13. Featuring some of today's biggest stars - from Eric Clapton, Elton John, Sheryl Crow, John Mayer, and Gloria Estefan to Roger Daltrey, Glenn Frey, Mark Knopfler, Billy Gibbons, Bobby Bland, and Daryl Hall - B.B. King & Friends - 80 is yet another landmark in the career of one of the most influential guitarists of the 20th Century and the blues' greatest ambassador.

King is a Grammy Lifetime Achievement Award winner, Kennedy Center honoree, and member of the Blues Foundation and Rock and Roll halls of fame.


ART AND ABOUT


BETWEEN PAST AND FUTURE

A N Hong, Untitled, 1998 © A N Hong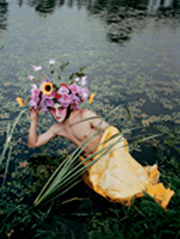 is the first major exhibition of contemporary Chinese photography and video to be shown in the UK, displaying work by 39 experimental artists, many of whom are exhibiting in England for the first time.

The exhibition explores how these artists have responded with energy and inventiveness to the dramatic changes taking place in China.

Through four thematic sections - History and Memory, Performing the Self, Re-Imagining the Body, People and Place - Between Past and Future follows developments in photography and video in China from the mid 1990s to the present day.

A remarkable insight into the dynamics of Chinese culture at the start of the 21st century.

September 15-January 15, 2006 at the Victoria and Albert Museum in London.



Broadway To Vegas is supported through advertising and donations. Priority consideration is given to interview suggestions, news, press releases, etc from paid supporters. However, no paid supporters control, alter, edit, or in any way manipulate the content of this site. Your donation is appreciated. We accept PAYPAL. Thank you for your interest.


SWEET CHARITY


WILD WICKED OPENING NIGHT at the Denver Center for the Performing Arts on September 16. Join Honorary Wizards Mayor John W. Hickenlooper and his wife Helen Thorpe for pre-show cocktails and hors d'oeuvres, followed by the opening night of the smash Broadway hit about the unlikely friendship between the Wicked Witch of the West and Glinda the Good Witch. Then there is the post-show dinner, dancing and cast party in the Donald R. Seawell Grand Ballroom. Wild Wicked Opening Night is an event of The Denver Center for the Performing Arts and the Denver Nuggets Community Fund, a fund of the McCormick Tribune Foundation. Tickets are $295 each and tables of 10 are $3,750.

OLD GLOBE'S BLACK TIE GALA takes place September 17th. Enjoy an elegant dinner and then dance the night away to live entertainment provided by the Wayne Foster Orchestra under the stars at Balboa Park, San Diego.

The night's events include a reception, performance and both Live and Silent Auctions. Proceeds from the Gala support The Old Globe's education and outreach programs.

2005 Globe Gala Co-Chairs; Donald Cohn, Harry Cooper, Todd Figi, Conrad Presbys, Tony Thornley and Harvey White.

THE WASHINGTON NATIONAL OPERA on Wednesday, September 14, will open a special dress rehearsal to the public to collect donations to benefit the victims of Hurricane Katrina. Admittance to the dress rehearsal is a suggested donation of $100 or more per person, 100 percent of which will go to the American Red Cross for hurricane relief. Plácido Domingo himself will conduct Verdi's opera l vespri siciliani (The Sicilian Vespers) starring Maria Guleghina, Franco Farina, Lado Ataneli, and Vitalij Kowaljow, and directed by Paolo Miccichè.

DOUBT will stage a special Actors' Fund performance Sunday, September 18. The production stars Cherry Jones, Brían F. O'Byrne, Heather Goldenhersh & Adriane Lenox. Walter Kerr Theatre in NYC.

THE 13TH ANNUAL MICHAEL BOLTON CHARITIES BENEFIT CONCERT Joan Lunden is returning for her 13th year as Mistress of Ceremonies for the Benefit Concert, which will feature special musical performances by such as Jim Brickman and Nancy Sinatra.

Actor/Martial Arts Great, Chuck Norris will receive The Michael Bolton Charities' Lifetime Achievement award for his work with children through his Foundation, KickStart.

Other celebrity guests include Matt McCoy, Paul Williams, John O'Hurley, Jamie Farr, Alan Kalter and Scooter McGruder.

Proceeds will benefit The Michael Bolton Charities, Inc., which was established in 1993 to assist children and women at risk by supporting such programs as: Prevent Child Abuse America, Kids in Crisis, Yale Child Study Center, The Domestic Violence Crisis Center and the UNCF. The MBC aims to serve as an instrument of compassion to give to those less fortunate children and women, a better chance for life. Sunday, September 18, Stamford Center for the Arts in Stamford, CT.


SPREADING THE WORD


SALMAN RUSHDIE the author of Midnight's Children and The Satanic Verses reads from his latest, Shalimar the Clown, at Temple Sinai in Washington, D.C.

Rushdie applies his dizzying narrative powers to the Kashmir conflict and its global tendrils. The convergence of the fates of a WWII resistance hero and a Kashmiri dancing girl in Los Angeles does not seem odd in this tale of how terrorism is born.

14TH ANNUAL BROADWAY ON BROADWAY will be hosted by Christina Applegate and John Lithgow. This free outdoor concert, will be held in Times Square on Sunday, September 18.

Musical numbers and appearances from almost every play and musical on Broadway will be offered, as well as sneak peeks at several upcoming shows scheduled for the 2005-06 theatre season. Over 50,000 people are expected to attend this yearly event, which is produced by The League of American Theatres and Producers and the Times Square Alliance.

ANDREA MITCHELL TALKING BACK TV broadcaster Mitchell reminisces about her 30-year career which gave her unique access to every resident of the White House since Carter. Mitchell is a leading player in the Capital's social scene, shuttling between the press room and the drawing room. Her new tome is called Talking Back by Viking. On Wednesday, September 14, Andrea will be at the Politics and Prose Bookstore in Washington, D.C.


OTHER PEOPLE'S MONEY


ROD STEWART lost when a seven member federal jury in Las Vegas ruled that the singer must pay The Rio Hotel $2 million plus interest for a canceled show in December 2000. The interest on the $2 million could run into the hundreds of thousands of dollars.

Attorney Kerry Garvis Wright said that the 60-year-old rocker will appeal.



Rod Stewart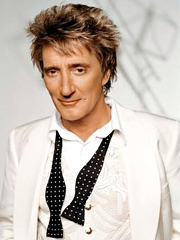 The jury deliberated about three hours Wednesday after nearly two weeks of testimony in the civil breach-of-contract lawsuit. Stewart was paid $2 million in advance in January 2000 for the December 2000 show.

Stewart was later diagnosed with thyroid cancer and had two tumors surgically removed in May 2000. One was cancerous, one was benign.

He recovered and began a world concert tour in June 2001, and estimated he has performed 150 shows since.

Stewart contended that Harrah's would not let him reschedule the December 2000 show.

Harrah's chief executive Gary Loveman testified that a makeup show on any other date could not provide the same monetary benefit to the casino as a show on New Year's weekend.



DAVE GORMAN'S GOOGLEWHACK! ADVENTURE Winner of the 2004 HBO U.S. Comedy Festival Jury Award, the international smash hit, Dave Gorman's Googlewhack Adventure takes audiences on a riotous journey to the wildest places on the World Wide Web.

Driven by a desperate desire to do anything but his job, award-winning British comedian Dave Gorman stakes his future and his sanity on an obscure internet word-game called googlewhacking.

Through "roller-coaster escapades" and "hilarious surprises" Gorman is propelled around the globe (three times!) coming face-to-face with some of the funniest people on the planet. It's a race against time that has had sold-out houses around the world on the edge of their seats and rolling in the aisles.

Sep 13 - Sep 25, at the Hanna Theatre in Cleveland, Ohio.

AVENUE Q has officially opened in Las Vegas at the Wynn Hotel. The odds are against an off-Broadway production transferring to The Great White Way - a move that Avenue Q not only traveled but made a pit stop to pick up a Tony award.

Most would say you have better odds in a Vegas casino that attempting to transfer a low budget, niche market, intimate production to a mega resort. Steve Wynn thought otherwise and bought Avenue Q - an astute theatrical real estate buy.

To fully delight in the production the customer needs to be able to both hear and understand the intelligent, witty and clever lyrics. That's not always possible in a Vegas showroom when stars finds themselves co-starring with liquor and audience conversation.

In the tailor made Wynn theater this delightful production loses none of its smart sass or charm. If laughter is any measure of success then Avenue Q is a Vegas hit.

PLAYING WITH FIRE by David Edgar.

Directed by Michael Attenborough.

Starring Oliver Ford Davies, Emma Fielding, Kate Best, David Troughton, Geoffrey Beevers, Paul Bhattacharjee, Susan Brown, Trevor Cooper, Rudi Dharmalingam, Nick Fletcher, Colin Haigh, Ranjit Krishnamma, Jonathan McGuinness, Aaron Neil, Bhasker Patel, Alistair Petrie, Helen Rutter, Rebekah Staton, Ewan Stewart, Caroline Strong, Tony Turner, Deka Walmsley, Sameena Zehra.

When the District Council of Wyverdale fails to satisfy a government audit, New Labor high-flyer Alex is sent north from London to formulate a robust recovery plan. But websites, faith festivals and council leaflets in Bengali seem beside the point to the Labor old guard, struggling to provide the basics to an alienated and divided electorate.What begins as a metro-versus-retro comedy of misunderstanding soon becomes a chilling drama about multicultural Britain. Populist politicians play the race card, racial tensions grow and good intentions have fatal consequences.

Opens September 21 following previews from September 12 at the Olivier Theatre in London.

A NAKED GIRL ON THE APPIAN WAY by Richard Greenberg. Directed by Doug Hughes. Starring Jill Clayburgh as Bess Lapin and Richard Thomas as Jeffrey Lapin.

Bess is a successful cookbook author and her husband Jeffrey is a distracted genius whose lives are upended when their two children return from a year of European travel and reveal surprising news that stretches the family beyond their breaking point.

The cast also includes Matthew Morrison as Thad, Susan Kelechi Watson as Juliet, James Yaegashi as Bill, Leslie Ayvazian as Elaine and Ann Guilbert as Sadie.

Performances begin September 13 at the American Airlines Theatre in NYC.

CATS the magic, the mystery, the memory of Cats. What began as a musical about cats after Andrew Lloyd Webber picked up a book of poems in an airport bookshop has become the longest running show in Broadway's history. Winner of seven Tony Awards including Best Musical, Cats features 20 of Andrew Lloyd Webber's timeless melodies, including the hit song Memory. Auditorium Theatre of Roosevelt University in Chicago. September 13, 2005 - September 25.

SHINING CITY a new play written and directed by Conor McPherson.

Starring Rufus Sewell and Stanley Townsend, this story of a struggle between the living and dead deals with a man in Dublin who seeks a therapist's help, saying he has seen the ghost of his recently deceased wife.

Performances at the Curran Theater in San Francisco from Sept. 13 through Oct. 9. Broadway previews begin on Oct. 18, with an official opening on Nov. 10. at the Schoenfeld Theater.

THE BIG TIME with a book by Douglas Carter Beane and music and lyrics by Douglas J. Cohen, the Drama Dept. production of the musical comedy will open a 10-performance run at the New York Musical Theater Festival on Sept. 16 at the Lion Theater.

THE PARIS OPERA BALLET one of the world top four ballet troupes, has given more than 100 performances in Beijing, Shanghai and other large Chinese cities since the Year of France in China began in October 2004.

The year-long cultural event concludes with the Paris Opera Ballet performing three programmes - Boléro, by Maurice Béjart L'Arlésienne developed by Roland Petit and Suite En Blanc is the work of Serge Lifar. The performances take place at the Amphitheatre of the Beijing Exhibition Centre from September 16 to September 17.

The Paris Opera Ballet has 154 dancers (including 13 star dancers and 15 first-class dancers), most of whom were trained at the Opera's own Dance School, directed by Elisabeth Platel. The average age of the dancers is about 25, making it one of the youngest ballet troupes in the world.

TOO MUCH LIGHT MAKES THE BABY GO BLIND by Neo-Futurists.

The long-running, late-night cult hit direct from Chicago's wildly innovative Neo-Futurists.

It's 30 plays in 60 minutes — increasing speed as the minutes tick away.

The often paradoxical and always funny plays tickle the imagination and occasionally energize the brain cells.

It's all up-close in the cozy Victor Jory Theatre September 13 - 25. Actors Theatre of Louisville, KY.

Audio Described Performance on September 18. Sign Interpreted Performance takes place September 20.

STILL-LIFE WITH RUNNER AND WAKING UP the first by Steven Gridley and the latter penned by Jacob Titus. Co-directed by Steven Gridley & Jacob Titus.

Still Life With Runner explores the wandering thoughts of a runner as he competes in a distance race. Waking Up travels through the thoughts and dreams of a man trying to wake up.

The cast includes; Jesse Erbel, Karen Forte. Jen Hammacker. Jeffrey Horne. Eric McGregor. Doug Simpson. Erin Treadway and David Wylie.

Performance begin September 15 at Spring Theatreworks in NYC.

LUNCH AT ARMAGEDDON A Social Satire of Politics, Hollywood Power Brokers, And Where Love Is The Most Potent Weapon Of All.

Love can appear in the strangest places and at the most unexpected times. It can also change the course of one's life. It is certainly the driving force behind the World Premiere of Richard Lay's satire Lunch At Armageddon - which uses the Arab-Israel conflict to examine two very special kinds of love. Directed by Simcha Borenstein and produced by Lizzie Brown, the play will be performed at the Blue Heron Arts Center, NYC beginning September 15th.

Located in Northern Israel is the Armageddon Cafe, so named because it overlooks the Plains of Armageddon, where numerous conflicts have been fought, by various different sides, back through the centuries. It is here two young people meet. Brad, an American, who happens to be training for the priesthood, and Leila, a Palestinian studying Islamic history. Their different backgrounds quickly bring them into conflict, but there's also a mutual attraction that neither is in a hurry to deny. Also just arrived at the Cafe is Poppy, a 1960s B-movie actress (she knew Frank, Dean, Sammy, Elvis, Marilyn. etc.), who became a Hollywood power player when she married the head of a film studio.

It was her husband's dying wish that Poppy film the story of Armageddon - including the various battles fought there - all 34 of them. Determined to make "the epic to end all epics," Poppy has traveled to Israel to do some advance work on the project and is in the midst of negotiating with both the Palestine and Israeli governments for the use of their respective forces to serve as extras in the battle scenes. However, Poppy is having script trouble, specifically - she doesn't have one. With deadlines fast looming, she recruits Brad and Leila to write a draft of a screenplay - just something she can show to the studio bean counters. However Brad and Leila have their own ideas on how to tell this story in order to make it relevant to the present day. But just as a solution seems right around the corner, a secret revelation may spell doom for them all.

Lunch At Armageddon features J. Garrett Glaser, Erin Kate Howard, Steve Kasprzak, Arlene Love and Pierre O'Farrell.

AMU (OF THE HEART) is Random Dance's most ambitious, emotive and provocative collaboration to date - a large scale contemporary dance and music event featuring 50 musicians, 7 singers and 9 dancers.

For Amu, choreographer Wayne McGregor and his outstanding company of dancers, in collaboration with heart imaging specialists Dr Philip Kilner and Dr Sonya Babu-Narayan, Lucy Carter (lighting designer), Shelley Fox (costume designer), Shirazeh Houshiary (visual artist) and Mark Hatchard (animator), will question both the physical functions and symbolic resonances of the human heart.

Sir John Tavener creates his first commissioned original score for dance, played live by Southbank Sinfonia, conducted by Paul Goodwin with Patricia Rozario (soprano), and Rufus Müller (tenor), where the heart is the centre of an inspiring musical dialogue of feeling, devotion and spirituality.

Random Dance, Resident Company at Sadler's Wells, has an international reputation for the creation of award winning, pioneering works, redrawing the boundaries for the human body with startling collaborations. This premiere takes place September 15-17 at Sadler's Wells, London.

BAD DATES Starring Beth Broderick. By Theresa Rebeck.

Tony award winner Judith Ivey Will direct Beth Broderick in this production.

Beth Broderick, star of the television sitcoms The Five Mrs. Buchanans and Sabrina the Teenage Witch, will star in the Southern California premiere of Theresa Rebeck's comedy. It won't be the first time Broderick and Ivey have worked together. Ivey also starred in The Five Mrs. Buchanans.

An irresistible comedy for anyone who likes to laugh and loves a killer pair of Stuart Weitzman pumps!

Restaurant manager and shoe connoisseur Haley Walker is re-entering the world of dating. From the privacy of her bedroom, she relates a series of hilarious, poignant and very real tales of her experiences while preparing for, and then recovering from, one dreadful date after another.

But what's with the hidden shoebox full of money?

And why is the Romanian mob in an uproar?

Southern California Premiere September 13-October 16 at the Laguna Playhouse in Laguna Beach, CA.


| | | |
| --- | --- | --- |
| | | |
WHO'S WHERE


ELAINE STRITCH makes her solo cabaret debut. A preview performance takes places September is preparation for the official opening on September 13, when she opens a seven-week engagement at the Cafe Carlyle in New York City.

U.S. ARMY CHORUS 50TH ANNIVERSARY CONCERT Since its inception in 1956, the U.S. Army Chorus has been one of the nation's only professional all-male choruses. Established as the vocal counterpart to the U.S. Army Band, the chorus often performs at such distinguished venues as the White House and at functions hosted by the State Department and the Department of Defense. To mark half a decade of spectacular artistry, the U.S. Army Chorus performs a wide range of styles including pop, Broadway, folk, and classical music.

This free event takes place September 14 at the Terrace Theater of the Kennedy Center for the Performing Arts in Washington, D.C.

AN EVENING WITH CAROL CHANNING STARRING RICHARD SKIPPER who brings his acclaimed show back to San Francisco for two nights only! With Barry Lloyd on piano. Thursday night show will be $25.00 - a benefit for the American Red Cross and relief efforts for Katrina victims. All proceeds go towards the effort. (additional contributions greatly appreciated). September 15-26 at the Octavia Lounge.

ARTS IN THE HOUSE LAUNCHED WITH ODETTA The Westport Country Playhouse and Westport Arts Center are partnering to bring a series of co-presented programs. Odetta, the "mother Goddess of folk/blues," will launch Arts in the House, on Saturday, September 17, at the Playhouse in Westport, CT. Opening for Odetta will be contemporary blues artist Guy Davis.

CROSBY, STILLS AND NASH on stage at the Hard Rock Hotel in Las Vegas Saturday, September 17.

NEIL DIAMOND performs Thursday, September 15, at the Spokane Arena in Spokeane, WA. On Saturday the show is at the Rose Garden Arena in Portland, OR.

NIGHTINGALE their music crosses borders – from Quebec and Newfoundland to Ireland, France and Scandinavia. The trio of fiddle, accordion and guitar, and the rollicking rhythms of French-Canadian foot percussion, creates a sound that stirs the hearts of music lovers everywhere. Their cold out show September 14 is at the Cerritos Center for the Performing Arts in Cerritos, CA.

COLDPLAY on stage Tuesday, September 13, at the Sound Advice Amphitheatre in West Palm Beach, FL. On Wednesday they'll bring their show to the Ford Amphitheatre at the State Fairgrounds in Tampa, FL. On Friday the action shifts to the Verizon Wireless Music Center in Pelham, AL. Saturday finds the guys at the UMB Bank Pavilion in Maryland Heights, MO. Next Sunday they are in the spotlight at the Starwood Amphitheatre in Antioch, TN.

THE ROLLING STONES take to the stage Tuesday, September 13, at Madison Square Garden in NYC. On Thursday they star at Giants Stadium in East Rutherford, NJ.

FOREIGNER perform tonight, September 11, at Gusdon Gardens in Littleton, Colorado. On Friday they entertain at the Kansas State Fair in Hutchinson, Kansas. Saturday finds them at The Gorge in George, Washington. Next Sunday they are on stage at Harrah's Casino in Escondido, CA.

PAUL McCARTNEY takes to the stage Friday, September 16, at the American Airlines Arena in Miami. On Saturday he can be enjoyed at St. Pete Times Forum in Tampa, FL.

LYLE LOVETT takes his show to the Starlight Theatre in Kansas on Tuesday, September 13. On Wednesday the place is Robinson Central Hall in Little Rock. Friday finds him at the opera House in Wichita Falls, Texas. On Saturday he's on stage at the Jefferson Theatre in Beaumont, Texas and next Sunday, September 18, he's in the spotlight at the C.W. Mitchell Pavilion in The Woodlands, Texas.

LUCINDA WILLIAMS performs Monday, September 12 at Historic Mountain Winery in Saratoga, CA. On Wednesday she's in the spotlight at Kingsbury Hall in Salt Lake City. On Friday is appears with The Allman Brothers Band at the UMB Bank Pavilion in Maryland Heights, MO and then does a reprise on Sunday, September 18 at the Red Rocks Amphitheatre in Morrison, CO.

WAYNE SHORTER performs Saturday, September 17, at Jazz's Alive in San Antonio, Texas.

HARRY CONNICK, JR performs tonight, September 11, at the Southern Theatre in Columbus, OH.
















Next Column: September 18, 2005
Copyright: September 11, 2005. All Rights Reserved. Reviews, Interviews, Commentary, Photographs or Graphics from any Broadway To Vegas (TM) columns may not be published, broadcast, rewritten, utilized as leads, or used in any manner without permission, compensation/credit.
Link to Main Page
---
Laura Deni


CLICK HERE FOR COMMENT SECTION