! >
Broadway To Vegas
  
  REVIEWS INTERVIEWS COMMENTARY NEWS

| | |
| --- | --- |
| | |
LABOR DAY HAS INSPIRED MORE THAN PICNICS - -THE AMERICAN PRESIDENT - - BRAVO TO CELEBRITY CHEF JAMIE OLIVER - - FIRST FAMILY LIKES BROADWAY - - SACRED ELEPHANT PERFORMANCE TO BENEFIT AMREF - - BIG FISH BEGINS PREVIEWS - - AHMED ALSOUDANI: REDACTED - - BECOMING PATSY CLINE - - DONATE . . . Scroll Down




Copyright: September 1, 2013
By: Laura Deni
CLICK HERE FOR COMMENT SECTION


LABOR DAY HAS INSPIRED MORE THAN PICNICS


Labor Day, that end of summer passage, celebrated with picnics and a dip in the water, should one be near a pool or ocean. For decades those in the Midwest treated the holiday as the last chance to wear white shoes before Easter.

A creation of the labor movement, Labor Day is dedicated to the social and economic achievements of American workers. "It constitutes a yearly national tribute to the contributions workers have made to the strength, prosperity, and well-being of our country," according to the official definition.

That "strength, prosperity, and well-being of country," was made on the backs of men and women whose safety was ignored and welfare considered a joke. That economic, physical and mental abuse gave birth to labor unions - which also turned into a vehicle for power abuse - and a plethora of songs, stage plays and films.

The two films which jump to the forefront are the 1954 flick On the Waterfront and the 1979 release Norma Rae.

In the first, Marlon Brando played Terry Molloy turning the role into one of the iconic characters in the history of cinema. The film also starred Karl Malden, Lee J. Cobb, Rod Steiger and, in her film debut, Eva Marie Saint. The score was by Elmer Bernstein.

The movie focused on union corruption and how labor leaders became divorced from the rank and file and used the union as a power base - widespread corruption, extortion and racketeering on the waterfronts of Manhattan and Brooklyn by the unions that purported to care about their workers. On the Waterfront received 12 Academy Award nominations, winning eight, including Best Picture, Best Actor for Brando, Best Supporting Actress for Saint, and Best Director for Elia Kazan. It's been ranked by the American Film Institute as one of the greatest American movies of all time. It is Leonard Bernstein's only original film score not adapted from a stage production with songs.

Sally Fields as Norma Rae took home an Oscar. Fields played a textile worker turned union organizer. Beau Bridges played Norma Rae's husband, Sonny, and Ron Leibman as union organizer Reuben Warshowsky. Norma Rae Webster is a minimum-wage worker in a cotton mill that has taken too much of a toll on the health of her family for her to ignore their Dickensian working conditions.

After hearing a speech by a New York union organizer Reuben Warshowsky, Norma Rae decides to join the effort to unionize her shop. The story is based on Crystal Lee Sutton's life as a textile worker in Roanoke Rapids, North Carolina, where the battle for the workers union took place against a J.P Stevens Textile mill. Her actual protest, in the mill, is the scene in the film where she writes the sign "UNION" and stands on her worktable until all machines are silent.

Although Sutton was fired from her job, the mill became unionized, and she later went to work as an organizer for the textile union. She died September 11, 2009.

The film was selected for inclusion in the National Film Registry of the Library of Congress in 2011.

An interesting casting sidelight is that actor Pat Hingle, who passed away in 2009, was in both movies. In On the Waterfront he played a bartender and in Norma Rae he was cast as Vernon, the father of the title character. Hingle's stage career included earning a Tony nomination for his performance in Dark at the Top of the Stairs (1957) and originating the role of Gooper in the original Broadway production of Tennessee Williams' Cat on a Hot Tin Roof.

The Triangle Shirtwaist Factory Fire is the 1911 tragedy out of whose ashes rose the International Ladies' Garment Workers' Union, which fought for better working conditions for sweatshop workers.

The event has been turned into both a television movie as well as various stage productions.

The Triangle Shirtwaist Factory fire was one of the deadliest industrial disasters in the history of the city of New York and resulted in the fourth highest loss of life from an industrial accident in U.S. history. The fire caused the deaths of 146 garment workers, who died from the fire, smoke inhalation, or falling or jumping to their deaths. The fire led to legislation requiring improved factory safety standards.

The musical Rags – book by Joseph Stein, lyrics by Stephen Schwartz, and music by Charles Strouse – incorporates the Triangle Shirtwaist fire in the second act.

9 To 5 was an infectious hit song penned by Dolly Parton, a successful movie and a short lived Broadway musical. While delivered in a comedic vein, it dealt with the serious issues of women in the workplace.

Other productions which may not have been as popular as the above mentioned, are never-the-less important.

Director Barbara Kopple is responsible for two of the best; Harlan County (1976) and American Dream, (1990), an Academy Award winning documentary.

Harlan Country is a documentary about a coal strike in 1970s Kentucky. American Dream centers around the unsuccessful strike of meatpackers against Hormel Foods in Austin, Minnesota during the mid-1980s.

Music has also played an important role is documenting the travails of the working man.

Sixteen Tons, written by Meryl Travis, was turned into a hit by Tennessee Ernie Ford. It's a song about the hard life and poverty of being a coal miner. Sixteen Tons hit Billboard's Country Music charts in November 1955, and held the No. 1 position for ten weeks. By December 15, 1955, more than 2 million copies were sold, then making it the most successful single to date. It then crossed over to the pop charts, and held the No. 1 position there for eight weeks into early 1956.

It's hard to forget Take This Job and Shove It. Other memorable 'work' songs include; Maggie's Farm by Bob Dylan, She Works Hard For The Money by Donna Summer, Factory by Bruce Springsteen, Let's Work by Mick Jagger, Career Opportunities by The Clash, Diary of a Working Man by Blackfoot, Working Man by Rush, Blue Collar Man by Styz, Workin' For a Livin' by Huey Lewis and the News, Slave to the Grind by Skid Row, Salt of the Earth by The Rolling Stones and Welcome to the Working Week by Elvis Costello.





Broadway To Vegas is supported through advertising and donations. Priority consideration is given to interview suggestions, news, press releases, etc from paid supporters. However, no paid supporters control, alter, edit, or in any way manipulate the content of this site. Your donation is appreciated. We accept PAYPAL. Thank you for your interest.



ART AND ABOUT


BECOMING PATSY CLINE

Becoming Patsy Cline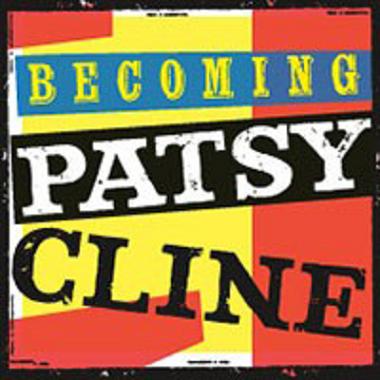 tells the story of Virginia "Ginny" Patterson Hensley before she became music icon Patsy Cline.

Acknowledged by many as the most popular and influential female country singer in recording history, Patsy Cline (1932–1963) was the first female solo artist inducted into the Country Music Hall of Fame.

Despite a career that was cut short by her tragic death at the age of 30, Patsy Cline's recordings have sold millions of copies worldwide. The singer also has received numerous posthumous honors and has been the subject of biographies, musicals, plays, and a feature film.

Nearly fifty years after Patsy Cline's death, the popularity of her hit recordings, such as Crazy, Walkin' After Midnight, I Fall to Pieces, and Sweet Dreams, endures today.

Organized by the Museum of the Shenandoah Valley in partnership with Celebrating Patsy Cline, Inc. (CPC), Becoming Patsy Cline is the first museum exhibition to focus almost exclusively on the singer's early years.

Through the use of objects, clothing, and rare photographs, Becoming Patsy Cline describes the singer's family history, examine her early influences, and detail the development of her singing career.

Born Virginia Patterson Hensley on September 8, 1932, in Winchester, Virginia, Patsy Cline - known by her friends and family as "Ginny" - moved numerous times before she was 15 years old. In Becoming Patsy Cline, are introduced to Ginny's mother, Hilda Patterson Hensley, and learn how Hilda's independent spirit and devotion shaped Patsy's character, work ethic, and success.

The exhibition details the Shenandoah Valley communities where Ginny lived and describe the struggles her family endured moving from town to town while trying to emerge from poverty. Becoming Patsy Cline spotlights the singer's forays in amateur talent shows, her efforts to become a pop singer, and eventual transformation into a country- music singer. The exhibition also presents the key figures who contributed to Ginny's rise to fame and detail the pivotal moments that launched her career.

According to MSV Executive Director Dana Hand Evans, the Museum is delighted to have partnered with Winchester-based Celebrating Patsy Cline. The not-for-profit organization owns and operates the Patsy Cline Historic House in Winchester, which interprets the time period of 1948 to 1957 when Patsy and her family lived there. Besides the furnishings inside the house, the organization's collection contains many other artifacts, for which the MSV has been providing secure, climate-controlled storage for several years.

Becoming Patsy Cline, which has been years in the making, is made possible with the support of Patsy Cline's husband Charlie Dick and their son and daughter, Randy Dick and Julie Fudge. "The Museum and CPC have our family's full support and we are excited to have Patsy's story told in her hometown of Winchester, Virginia," remarks Charlie Dick.

The exhibit opened at the Museum of the Shenandoah Valley (MSV) in Winchester, VA on August 30, 2013, and is on view through February 2, 2014.

AHMED ALSOUDANI: REDACTED

Ahmed Alsoudani United States, born Iraq, 1975 Untitled, 2011 charcoal and acrylic on canvas 63 x 61 1/2 inches ©Ahmed Alsoudani. Photo Courtesy of Haunch of Venison, New York.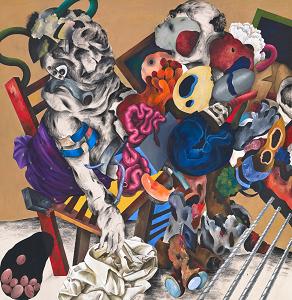 showcases recent work by the celebrated New York-based Iraqi artist and will include a number of new paintings and drawings that continue to chart the artist's unique and powerful visual vocabulary of violence, survival, and history.

Born in Baghdad in 1975, Alsoudani fled Iraq as a teenager. He lived as a refugee in Syria before immigrating to the United States in 1999, and he received degrees from the Maine College of Art and Yale School of Art.

During the first Gulf War, Ahmed Alsoudani fled to Syria before claiming asylum in America. Through his paintings and drawings he approaches the subject of war through aesthetics. Citing great artists of the past such as Goya and George Grosz whose work has become the lasting consciousness of the atrocities of the 19th and 20th centuries, Alsoudani's inspiration comes directly from his own experiences as a child, as well as his concerns over contemporary global conflicts.

Alsoudani's artistic process involves layering charcoal drawing and a bright paint palette, creating passages of beauty amid distorted and disturbing imagery.

While his work focuses on various aspects of war that he experienced in his past, Alsoudani's works are not a first-person account of war. Instead, they encompass the universal aspects and atrocities that war entails.

September 7 – December 8, 2013 at the Portland Museum of Art in Portland, Maine.


SWEET CHARITY


SACRED ELEPHANT PERFORMANCE TO BENEFIT AMREF Jeremy Crutchley will give a special performance of his one-man show, Sacred Elephant, to benefit the Stand Up for Mothers Campaign of AMREF (African Medical and Research Foundation). The performance will be followed by a reception and Q&A hosted by renowned photographer and artist, Peter Beard.

Peter Beard is the noted photographer and artist whose photos of Africa and African animals, especially elephants, have been widely shown and published since the 1970s. He is also noted for his photographs of celebrities. In the early 60s he worked at Kenya's Tsavo National Park, during which time he photographed and documented the demise of over 35,000 elephants and 5000 Black Rhinos and published two The End of the Game books (1965 & 1977). In 1996, shortly after he was skewered and trampled by an elephant, his first major retrospective opened at the Centre National de la Photographie in Paris, followed by other exhibits in Berlin, London, Toronto, Madrid, Milan, Tokyo and Vienna. Beard has befriended and collaborated on projects with many artists including Andy Warhol, Andrew Wyeth, Richard Lindner, Terry Southern, Truman Capote and Francis Bacon.

In Sacred Elephant, Jeremy Crutchley acts the famed epic poem of the same name that was written in 1987 by Heathcote Williams but never previously adapted for the stage. The work is directed by Geoffrey Hyland.

The show's American premiere runs September 4-22 as part of Summer Shares at La MaMa in New York Coty. The special performance and Q&A takes place Tuesday, September 10, in La MaMa's First Floor Theater.


LIFE IMITATES ART AND VISE VERSA


In the 1995 movie The American President, brilliantly written by Aaron Sorkin and directed by Rob Reiner, Michael Douglas stars as United States President Andrew Shepherd who had to cut short a date with Sydney Ellen Wade, played by Annette Benning. The reason as she explained to her sister: "He had to go and attack Libya."

With his advisors President Shepherd is discussing a reprisal for an attack on US troops.

A. J. MacInerney (played by Martin Sheen): Sir, it's immediate, it's decisive, it's low-risk, and it's a proportional response.

President Andrew Shepherd (Douglas) Someday someone's going to have to explain to me the virtue of a proportional response . . . . What I did tonight was not about political gain.

Leon Kodak, White House Deputy Chief of Staff (played by David Paymer): Yes sir. But it can be, sir. What you did tonight was very Presidential.

President Andrew Shepherd (Douglas): Leon, somewhere in Libya right now, a janitor's working the night shift at Libyan Intelligence Headquarters. He's going about doing his job... because he has no idea, in about an hour he's going to die in a massive explosion. He's just going about his job, because he has no idea that about an hour ago I gave an order to have him killed. You've just seen me do the least Presidential thing I do.
(Later)
Leo Solomon (John Mahoney): Politics is perception.

A. J. MacInerney (Sheen) Oh, you only fight the fights you can win? You fight the fights that need fighting!

President Barack Obama on August 30, 2013, discussing a proportional attack on Syria in response to their use of chemical weapons: "This kind of attack is a challenge to the world. A lot of people think something should be done, but nobody wants to do it . . . I assure you nobody ends up being more war weary than me, but what I also believe is that part of our obligations as a leader in the world is making sure that when you have a regime that is willing to use weapons that are prohibited by international norms on ... people, including children, that they are held to account."


ARTHUR KOPIT IS 2014 INGE FESTIVAL HONOREE
Arthur Kopit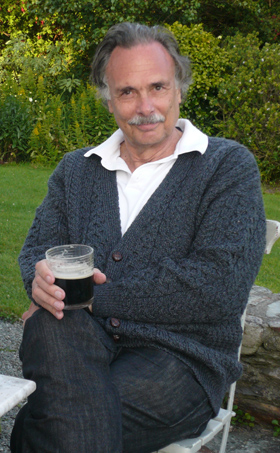 Arthur Kopit, playwright, librettist, screenwriter, adapter and mentor, a multiple Tony and Drama Desk and Pulitzer Prize nominee, will be the Honoree of the 33rd Annual William Inge Theatre Festival in Independence, Kansas, at Independence Community College.

The Official Theatre Festival of the State of Kansas, the Inge Festival runs March 26-29, 2014.

Previously announced playwright, John Patrick Shanley, is unable to attend next year's Festival due to unforeseen conflicts.

Kopit joins the roster of internationally renowned playwrights who have traveled to the Inge Festival to receive the William Inge Distinguished Achievement in the American Theatre Award. This select company includes Arthur Miller, Stephen Sondheim, Edward Albee, Wendy Wasserstein, David Henry Hwang, Tina Howe and Neil Simon, to name only a few.

Kopit will attend the Inge Festival, March 26-29, 2014, and present a writing workshop. At the multi-media Tribute performance, which concludes the festival, Kopit will accept the annual William Inge Theatre Festival's Distinguished Achievement in the American Theatre Award.

Kopit's repertoire includes: Oh Dad, Poor Dad, Mamma's Hung You in the Closet and I'm Feelin' So Sad (Vernon Rice Award, Outer Circle Award); Indians (Tony Nominee); Wings (Tony Nominee, Prix Italia for radio version of play); End of the World with Symposium to Follow; a new translation of Ibsen's Ghosts; Road to Nirvana; the book for the musical Nine (Tony Award for Best Musical, 1982); the book for the musical Phantom, based on Gaston Leroux's The Phantom of the Opera (music and lyrics by Maury Yeston); and, the book for High Society, a musical based on Philip Barry's The Philadelphia Story, with music by Cole Porter.

His current projects include: a new play, BecauseHeCan (formerly entitled Y2K), which had its premiere as part of Actors Theatre of Louisville's annual Humana Festival and was presented in New York by Manhattan Theatre Club and recently at the McCarter Theatre (upcoming productions in Germany and Scandinavia); an original musical, Tom Swift and the Secrets of the Universe, for which he is writing the book, and Maury Yeston the music and lyrics; and a new play, Discovery of America, based on the journals of the Spanish explorer, Cabeza de Vaca.

Since its founding in 1981, the William Inge Theatre Festival has celebrated the accomplishments of nationally renowned playwrights. Inge, who passed away in 1973, was the Pulitzer Prize-winning playwright of Picnic and Academy Award-winning screenwriter of Splendor in the Grass.

ICC is also home to the William Inge Collection, which includes correspondence, original artwork, and some 400 manuscripts, as well as Inge's personal book and record collections. During 2009, seven of the unpublished plays from the Collection were publicly performed for the first time, including one world premiere in New York. The Inge Collection at Independence Community College is the most extensive collection on William Inge in existence, and remains a valuable resource for both theater researchers and admirers of the playwright. The Collection houses about 25 manuscripts by Inge that have not been published.

Thanks primarily to the work of longtime Tribute creator Mike Wood of Wichita State University, the Inge Center has amassed a vast collection of video interviews of America's leading playwrights, composers, actors, directors, producers and other theatre professionals, gathered over the last three decades.







SPREADING THE WORD


FIRST FAMILY LIKES BROADWAY This past weekend, First Lady Michelle Obama and her daughters, Sasha and Malia, attended the Broadway revival of Horton's Foot's The Trip to Bountiful and Motown: the Musical.

The FLOUS and daughters received a standing ovation from the audience when they took their seats as the evening performance began on August 24 at the Stephen Sondheim Theatre. They also visited the cast and crew following the performance.

Prior to the Broadway show they had attended 18th annual Arthur Ashe Kids' Day at the US Open. First Lady Michelle Obama, was there to promote her Let's Move campaign.

Then on Sunday, August 25, the trio attended the matinee performance of Motown.

BRAVO TO CELEBRITY CHEF JAMIE OLIVER for telling the truth - something some people don't want to hear. What he told Radio Report is that poor people in Great Britain eat junk food while spending money on expensive items such as large screen television sets.

Olivier could also have been speaking about people living in the United States.

In part Olivier said: "You might remember that scene in Ministry Of Food, with the mum and the kid eating chips and cheese out of Styrofoam containers, and behind them is a massive TV. It just didn't weigh up."

"The fascinating thing for me is that seven times out of 10, the poorest families in this country choose the most expensive way to hydrate and feed their families. The ready meals, the convenience foods," he continued. Broadway to Vegas adds that a high percentage of these people also exhibit a warped sense of entitlement when it comes to money and lifestyle.

Olivier emphasized that his observations of the UK were in stark contrast to other parts of the world – such as Italy – where economically deprived families still managed to enjoy a healthy diet.


OTHER PEOPLE'S MONEY


LIBERACE'S HOME in Las Vegas has been sold for $500,000 to Martyn Ravenhill, an Englishman who owns a home in Mexico. He calls himself a Liberace fan.

The 15,000-square-foot-home is dilapidated and had been owned by several individuals since the showman's death in 1987.

SIN CITY BIG WEEK-END is taking place with this long Labor Day holiday. Some sites list Las Vegas as the Number One Labor Day destination. 308,000 visitors are in Las Vegas, expected to spend $196m, not including gambling money.



BIG FISH music and lyrics by Tony nominee Andrew Lippa with a book by John August, based on the novel by Daniel Wallace and the 2003 Columbia Pictures film written by John August.

Directed and choreographed by Tony Award winner Susan Stroman.

Starring Tony Award winner Norbert Leo Butz as Edward Bloom, Tony Award nominee Kate Baldwin as Bloom's wife Sandra, and Tony Award nominee Bobby Steggert as their son Will.

Also in the cast areKrystal Joy Brown as Josephine Bloom and Zachary Unger and Anthony Pierini alternating in the role of Young Will with Ryan Andes, Ben Crawford, J. C. Montgomery, Tony Award nominee Brad Oscar, Kirsten Scott, Sarrah Strimel and Katie Thompson.

Set in the American South the production is described as a musical which "centers on the charismatic Edward Bloom (Butz), whose impossible stories of his epic adventures frustrate his son Will (Steggert). As Edward's final chapter approaches, Will embarks on his own journey to find out who his father really is, revealing the man behind the myth, the truth from the tall tales."

Members of the ensemble include Preston Truman Boyd, Alex Brightman, Bree Branker, Joshus Buscher, Robin Campbell, Bryn Dowling, Jason Lee Garrett, Leah Hofmann, Synthia Link, Angie Schworer, Lara Seibert, Tally Sessions, Cary Tedder and Ashley Yeater.

Scenic design by Drama Desk and Outer Critics Circle Award winner Julian Crouch, costume design by Tony Award winner William Ivey Long, lighting design by Tony Award winne Donald Holder, sound design by Los Angeles Drama Critics Award winner Jon Weston, projection design by Drama Desk Award winner Benjamin Pearcy for 59 Productions, musical direction by Mary-Mitchell Campbell, orchestrations by Tony Award winner Larry Hochman and dance arrangements by Sam Davis.

Previews begin September 5 at the Neil Simon Theatre in NYC. Official opening night is October 6, 2013.

MUCH ADO ABOUT NOTHING by William Shakespeare. Directed by Mark Rylance.

Starring James Earl Jones and Vanessa Redgrave.

While young lovers Claudio and Hero threaten to have their imminent nuptials thwarted by the resentful scheming of a Prince, marriage seems inconceivable for reluctant lovers Beatrice (Vanessa Redgrave) and Benedick (James Earl Jones). Redgrave and Earl Jones take on these roles for the first time.

September 7-November 16, 2013 at the Old Vic in London.

THE GLASS MENAGERIE by Tennessee Williams. Directed by John Tiffany.

Star Trek's Zachary Quinto, who reprises the role of Spock in the forthcoming Star Trek sequel Into Darkness, is making his Broadway debut in this production. Quinto, is cast in the role as the play's narrator, Tom. He shares the stage with two-time Tony award-winner Cherry Jones, who plays his mother Amanda Wingfield. The production also stars Celia Keenan-Bolger, and Brian J. Smith.

In the story, "Amanda Wingfield (Jones) is a southern belle past her prime, living with two grown children in a small apartment in St. Louis. Amanda dreams of a better life for her shy and crippled daughter Laura (Keenan-Bolger), and so she pushes her son Tom (Quinto) to find a 'gentleman caller' for the girl. However, the arrival of the gentleman caller (Smith) sends shockwaves through the family, and causes cracks to form in the delicate fantasies that have kept them going."

The production originally opened at Cambridge's American Repertory Theatre in London. Previews begin September 5 at the Booth Theatre in New York City with the official opening set for September 26, 2013.

THE HATMAKER'S WIFE new play by Lauren Yee directed by recent OBIE Award winner Rachel Chavkin.

The Hatmaker's Wife features Megan Byrne as Wall, Peter Friedman as Meckel, Frank Harts as Gabe, Marcia Jean Kurtz as Hetchman's Wife, David Margulies as Hetchman and Stephanie Wright Thompson as Voice.

In Lauren Yee's whimsical new play, a young woman (Thompson) moves in with her boyfriend (Harts) expecting domestic bliss, but instead has trouble getting comfortable. Her strange new home seems determined to help out - and soon the walls (Byrne) are talking. They reveal the magical tale of an old hat-maker (Margulies) and his long-suffering wife (Kurtz), who runs away with his favorite hat. This surreal story bends time and space to redefine our ideas of family, home and true love itself.

The creative team includes scenic design by Carolyn Mraz, lighting design by Amith Chandrashaker, costume design by Michael Krass and sound design and original music by Ryan Rumery.

The Playwrights Realm presents the New York premiere at the Peter Jay Sharp Theater, New York City, with the official opening taking place Thursday, September 5, 2013.

SECONDHAND LIONS a new musical with a score by Michael Weiner and Alan Zachary and a book by Tony Award winner Rupert Holmes. The world premiere is directed by Scott Schwartz. Choreography is by Joshua Bergasse.

Based on the 2003 movie starring Michael Caine and Robert Duval, the production is described as: "Harkening back to a simpler time, when a boy's imagination was all that was needed to turn a regular summer on a Texas farm into the adventure of a lifetime, Secondhand Lions follows the extraordinary tale of Walter, a 14-year-old boy sent to live with his irascible uncles on their Texas farm for the summer. While there, the tall tales his uncles tell him - stories of hidden treasure and beguiling princesses - lead Walter on a magical odyssey through history and the past."

The musical stars Johnny Rabe as the 14-year-old Walter. The cast will also feature Jason Danieley, Kevin Earley, Kendra Kassebaum, Jenny Powers, Anne Caruso and Justin Huertas.

The ensemble will include Wendi Begamini, Scott Brateng, Sydney Buckley, Sarah Rose Davis, Nick DeSantis, Eric Esteb, Lori Ann Ferreri, Jenifer Foote, Matthew Posner, Nick Gaswirth, Fawn Ledesma, Ulyber Mangune Harris Milgrim, Ryah Nixon, Deon Ridley, Indeah Thomaier, Grayson Smith and Kennedy Miller.

Scenic design by Eugene Lee, costume design by Ann Hould-Ward, lighting design by Howell Binkley, sound design by Kai Harada, hair and makeup design by Mary Pyanowski, orchestrations by Alan Lee Silva, dance arrangements by Sam Davis, projection design by Jeff Sugg and fight direction by Rick Sordelet.

The musical will opens the 5th Avenue Theatre's company's season September 7-October 6. The official opening at the Seattle, Washington based theatre is September 26, 2013.

THE VELOCITY OF AUTUMN by Eric Coble. Directed by Molly Smith.

Starring Academy Award winner Estelle Parsons and two time Tony Award winner Stephen Spinella who are making their Arena Stage debuts.

Explained as: "In a simple Brooklyn brownstone, 79-year-old Alexandra lives a solitary existence with her fleeting memories and enough explosives to take down most of the block. At an impasse with her family over how she should spend her autumn years, Alexandra's long-absent son enters as a most unlikely mediator, to try and save his mother's life as much as his own. Funny and dangerous, aching and revelatory, this perceptive play reveals both the fragility and ferocity of life."

Pre Broadway engagement September 6-October 20 on the Kreeger Theater of Arena Stage in Washington, DC.

THE PHANTOM OF THE OPERA at Her Majesty's Theatre in London on September 2 will welcome to the cast Gerónimo Rauch as The Phantom. He is fresh from his success as Jean Valjean in Les Misérables at the Queen's Theatre. At the same time Broadway leading man Sean Palmer will assume the join of Raoul. They will be joined by Andy Hockley as Monsieur Firmin, Martin Ball as Monsieur André, Claire Moore as Carlotta, Jacinta Mulcahy as Madame Giry, Cat Lane as Meg Giry and Olivia Brereton and Harriet Jones who will both play Christine at certain performances. The Phantom of the Opera will continue to star Sofia Escobar as Christine and Jeremy Secomb as Piangi.

The Phantom of the Opera became the longest running show in Broadway history on January 9, 2006 when it celebrated its 7,486th performance, surpassing the previous record holder "Cats". This coincided with the Broadway and the US national touring company celebrating an unprecedented 20,000 performances in the United States.

In January 2013 the Broadway production celebrated an amazing 25 years on Broadway. In October 2011 the London production celebrated its 25th Anniversary with a spectacular staging of "The Phantom of the Opera at the Royal Albert Hall" which was screened live in cinemas all over the world and subsequently released on DVD and in March 2013 the show celebrated 11,000 performances in the West End.

HYSTERIA a farce by Terry Johnson who also directs. Terry Johnson, Antony Sher stars.

Hysteria explores the fall-out when two brilliant and original minds, Sigmund Freud and Salvador Dali, collide.

A fictionalized 1938 meeting between Dali and Freud a year before the latter's death. It is named after the Freudian psychological term "hysteria".

It's London premiere was on August 1, 1993. In a 2007 production was staged at the Birmingham Rep. In the 2012 production was mounted at the Theatre Royal in Bath. Antony Shear appeared as Freud, Will Keen as Dalí, Indira Varma as Jessica, and David Horovitch as Yahuda. In this production, Sheer and Horovitch will repeat their roles. Joining them will be Adrian Schiller and Lydia Wilson.

September 5- October 12, 2013 at the Hampstead Theatre in London.

A DIRECTOR'S FEAST an anthology event, presented by the World Wide Lab. Twelve members of the 2010 Lincoln Center Theater Directors Lab who have continued to collaborate with one another these past three years have conceived two separate anthology programs exploring moments in the life of a woman as well as a study of community. The World Wife Lab consists of the following directors: Ioli Andreadi (London, England / Athens, Greece), Laura Caparrotti (New York City / Rome, Italy), Jocelyn Yuchia Chang (Taipei, Taiwan), Evan T. Cummings (New York City), Esther Jun (Toronto, Canada), Annie G. Levy (New York City), Orly Noa Rabinyan (Tel Aviv, Israel), Vidhu Singh (San Francisco/New Delhi, India), Jay Stern (New York City), Laura Tesman (New York City), Evan Tsitsias (Toronto, Canada), Chang Nai Wen (Taipei, Taiwan / Berlin, Germany).

Program A: Two is Company. "The inner and outer life of a woman is explored. This presentation examines the rites and rituals involved when people come together and things fall apart. Included are segments based on or inspired by: Waxing West by Saviana Stanescu, Directed by Vidhu Singh & Laura Caparrotti, Wedding, an adaptation inspired by Brecht, directed by Orly Noa Rabinyan & Evan Tsitsias; The Story of an Hour by Kate Chopin, directed by Laura Tesman, Orly Noa Rabinyan & Jocelyn Yuchia Chang.

Program B: Alone in the Crowd. A theatrical study of community and the individual's place within it. This presentation explores how small moments create the tapestry of our lives. Included are segments created/devised from: Agamemnon by Aeschylus, directed by Ioli Andreadi and Jay Stern; adapted by M. Sweeney Lawless; Interrupted – A Devised Piece, directed by Evan Tsitsias, Jocelyn Yuchia Chang & Chang Nai Wen; Last Request inspired by Franz Xaver Kroetz's Wunschkonzert, directed by Chang Nai Wen, Esther Jun, Annie G. Levy & Vidhu Singh.

First coming together as members of the Lincoln Center Theater Directors' Lab in the summer of 2010, WWL desired to continue collaborating with each other in a way that would draw on the best elements of their Lab experience. Their mission is to share stories from far and near with audiences all around the world.

Performances September 4-7 at Irondale Center, Brooklyn, NYC.


WHO'S WHERE




ELTON JOHN and his band will bring their extraordinary live show to the new Leeds Arena on September 4, 2013. This will be the first time in nearly 30 years that they've performed in Leeds and it will be Elton's only indoor UK performance during 2013.

TAYLOR SWIFT on stage at the Fargodome in Fargo, ND on Friday, September 6. On Saturday she begins a two nighter at the Xcel Energy Center in Saint Paul, MN.

PINK continues her tour of Australia with three shows at the Allphones Arena in Sydney, Australia on Monday, September 3, with additional dates on Wednesday and Thursday.

BLAKE SHELTON is on stage Thursday, September 5, at the PNC Bank Arts Center in Holmdel, NJ. Friday's performance is at the Comcast Theatre in Hartford, CT. On Saturday his tour stops at the Comcast Center in Mansfield, MA.

MICHAEL BUBLE who became a first time father to a beautiful baby boy on August 27, performs Saturday, September 7 at the United Center in Chicago. Next Sunday, September 8, he's on stage at the Spring Center in Kansas City.

TONY BENNETT the ageless crooner will be singing his hits Saturday, September 7, at Forum Hall in Tokyo, Japan.

LARRY GATLIN AND THE GATLIN BROTHERS sing their hits at the Minnesota State Fair in Saint Paul on September 1-2.

BRIAN D'ARCY JAMES the Tony nominated performer brings his act to 54 Below in New York City on September 5-7.

MERCYME entertain Friday, September 6, at Disney World in Lake Buena Vista, FL. On Saturday the show is at the Pepsi Center in Denver.

SELENA GOMEZ has a busy week in Europe. Tonight, September 1, he show is at the Spektrum Arena in Oslo, Norway. On Tuesday she performs at the Heineken Music Hall in Amsterdam, Netherlands. On Wednesday she can be enjoyed at the Lotto Arena in Merksem, Belgium. On Thursday her tour stops at the Zenith in Paris. She wraps up the week with a Saturday performance at the Hammersmith Apollo in London.


FINAL OVATION


JULIE HARRIS with a record win of five best actress Tony Awards, died August 24, 2013, at her home in Massachusetts of congestive heart failure.. She was 87.

The Broadway community mourned the loss by dimming the marquees of Broadway theatres in New York in her memory on Wednesday, August 28th.

Julie Harris was one of the most admired performers of her generation, widely acclaimed for her work on small screens and large ones, but most especially in the theatre where her career lasted more than six decades. She won five Tony Awards, three Emmy Awards, a Grammy Award, and was nominated for an Academy Award. She was awarded the National Medal of Arts in 1994, a Special Tony Award in 2002, and in 2005 she was a Kennedy Center honoree.

She was the first person to win five Tony Awards for performance (Angela Lansbury and Audra McDonald have since won five each) and was nominated ten times, the most ever for a performer. Her Special Tony Award for Lifetime Achievement in the Theatre made a total of six Tony Awards.

"Julie Harris was an actor's actor, universally admired and respected. There was always an innate truth in the characters she portrayed," said Charlotte St. Martin, Executive Director of The Broadway League. "She was a Broadway virtuoso who touched many lives throughout nearly six decades of extraordinary performances. Julie Harris was the first performer to win five Tony Awards, and later received a special Tony Award for Lifetime Achievement in the Theatre. She was nominated ten times, the most ever for a performer. Seeing her on stage was always the kind of experience that takes your breath away in the most subtle and satisfying way. Generations of fans discovered her on Broadway and in various mediums, and our thoughts are with them, her friends, and her family."

The first of Ms. Harris's five Tony Awards came for creating the role of Sally Bowles in I am a Camera in 1952, which playwright John van Druten adapted from Christopher Isherwood's novel Goodbye to Berlin and later became the source material for the musical Cabaret. Her second came in 1956 for her performance as St. Joan in Jean Anouilh's The Lark, a third in 1969 for Forty Carats, followed four years later for The Last of Mrs. Lincoln. She won her fifth Tony in 1977 for William Luce's one-woman play The Belle of Amherst. She received five additional nominations, for her work in Marathon '33, Lucifer's Child, The Au Pair Man, a revival of The Gin Game, and the musical Skyscraper.

She made her Broadway debut in 1945 in It's a Gift and went on to appear in more than 30 Broadway productions. She also toured North America in numerous plays including Lettice and Lovage, The Belle of Amherst, Driving Miss Daisy and The Gin Game.

Ms. Harris portrayed the poet Emily Dickinson and more than a dozen other characters in The Belle of Amherst, a one-woman show written by William Luce that appeared on Broadway in 1976, followed by a national tour. The show was filmed for public television, and she received a Grammy Award for Best Spoken Word Recording for the audio recording of the play.

Away from Broadway, she played Juliet at the Stratford Festival in Canada, Ophelia in the New York Shakespeare Festival's Hamlet in Central Park and Blanche Dubois in A Streetcar Named Desire on Cape Cod, to list just a few of her many credits.

Ms. Harris's screen debut came in 1952 when she repeated her Broadway success as teenage girl Frankie in Carson McCullers's The Member of the Wedding, for which she was nominated for the Academy Award for Best Actress. She repeated her Tony-winning stage performance as Sally Bowles in the film version of I Am a Camera (1955). That year she appeared in Elia Kazan's film of the John Steinbeck novel East of Eden with James Dean.

Her TV appearances brought her 11 Emmy Award nominations. She won for James Costigan's Little Moon of Alban, a role she later reprised on Broadway; as Queen Victoria in Victoria Regina, and in 2000 for providing the voice of Susan B. Anthony in Not for Ourselves Alone. Her longest and best known TV role was in the 1980s, playing Lilimae Clements on the CBS series Knots Landing.

She was married three times; to lawyer Jay I. Julian, stage manager Manning Gurian and writer William Erwin Carroll. She had one son, Peter Alston Gurian.

SEAMUS HEANEY a Nobel prize winning Irish poet, died August 30, 2013. He was 74.

He wrote 13 collections of poetry, two plays, four prose works on the process of poetry, and many other works.

Heaney is survived by his wife, Marie, and children Christopher, Michael and Catherine.













Next Column: September 8, 2013
Copyright: September 1, 2013. All Rights Reserved. Reviews, Interviews, Commentary, Photographs or Graphics from any Broadway To Vegas (TM) columns may not be published, broadcast, rewritten, utilized as leads, or used in any manner without permission, compensation and/or credit.
Link to Main Page
---
Laura Deni



For the snail mail address, please E-mail your request.
CLICK HERE FOR COMMENT SECTION