! >
Broadway To Vegas
  SHOW REVIEWS     CELEBRITY INTERVIEWS     GOSSIP     NEWS 
| | |
| --- | --- |
| | |
Copyright: October 7, 2001
By: Laura Deni
CLICK HERE FOR COMMENT SECTION

PSST! WANNA SEE PICTURES OF A NAKED TED NUGENT?

If you'd like to see pictures of a naked Ted Nugent walking around a recording studio, trot on over to the Rock and Roll Hall of Fame Museum in Cleveland, Ohio and eyeball an exhibit called From the Other Side of the Glass.


TED NUGENT wearing clothes with guitarist Marco Mendoza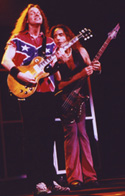 It's is a collection of rarely seen candid photographs on rock legends, taken by the legendary producer Eddie Kramer. Kramer produced and engineered for some of the biggest names in music history - Jimi Hendrix, Led Zeppelin, the Rolling Stones and Traffic.

The Rock and Roll Hall of Fame Museum is exhibiting nearly fifty of Kramer's photographs that capture such artists as the Rolling Stones, Led Zeppelin, Santana, Jimi Hendrix, Chuck Berry, Joe Cocker, Frank Zappa and others.

The Ted Nugent pictures were snapped during a 1969 recording session, showing the long haired artist naked, except for a strategically placed six-string, semiacoustical guitar. He's walking around the recording studio while the keyboard player alternates between grabbing the sides of the box and staring at Nugent, or - in other shots - just keeps right on tinkling those ivories. It seems that Nugget had to get naked to get in the recording mood.

Kramer was in his 4th year as a recording engineer when he joined the staff of London's Olympic Sound Studios in 1966. During the first few months of working there, he asked one of the maintenance engineers about the cameras he was using for recreation. Kramer had come from an artistic family - his mother painted and sculpted, his father played the violin. Kramer's camera curiosity was piqued by the creative possibilities of photography.

The South Africa born Kramer studied classical piano, cello and violin at the prestigious South African college of Music. He moved to England at 19, switched his interest to jazz and recorded local jazz groups in a home-based studio and installed hi-fi equipment as a hobby. In 1964 he joined Pye Studios, and recorded a variety of artists including Sammy Davis Jr., Petula Clark and The Kinks.

Soon a camera became his appendage. What is surprising isn't that he is an excellent photographer, but that the artists permitted such candid immortalization.

Kramer reasons that, "Initially, the musicians were a bit bemused. As the camera became a part of me, they began to relax, and since I posed no threat, I was able to capture them with their "hair down" (no pun intended!). I simply looked for opportunities during playback or rehearsals to sneak off a couple of interesting shots. I guess the bands' view of it was that - Oh well, it's just Kramer with his camera again - and indulged my whims."

Kramer was in with the likes of Jimi Hendrix, the Rolling Stones, the Small Faces and Traffic at Olympic Sound Studios in the 1960s. Later Kramer recorded five albums with Led Zeppelin. All of those artists are represented in the exhibit, as well.

"It gives you an insider's view," said Jim Henke, the rock hall's chief curator. "These aren't the same as shots from a photo session for a magazine. They're more intimate and, in some cases, more playful."

Among the information gleaned from the exhibit is that Hendrix, always dressed to the nines, was especially photogenic. The way Kramer reasons it, "There was never a day when Jimi didn't look cool. He was a sartorial delight." Hendrix didn't mind being photographed - assuming he was aware of the camera in his face - since he appeared to be mostly in his own world, the same disarmingly shy smile always plastered on his face.

The Rolling Stones seem to roll along separate paths, being photographed together only when the professional engagement required the shot.

Kramer photographed the group during sessions for the 1968 album Beggar's Banquet. Interestingly, Mick Jagger, Keith Richards and the rest of the band do not appear together in a single frame. Kramer indicated that was because they each had huge egos They were competitive, they fought and it was a love-hate relationship between Mick and Keith.

Robert Plant and Jimmy Page were captured by Kramer's camera when Led Zeppelin was laying down songs at Jagger's country estate in England - "a bloody great big mansion," as Kramer described it.



THE BEATLES intimidated Kramer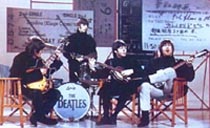 Kramer had no second thoughts about snapping any star in any position with the exception of - The Beatles. He was an engineer on a couple of Beatles' sessions, camera at hand and opportunity in front of his lens.

"The only time I felt intimidated was when The Beatles came to Olympic on two separate occasions to record All You Need Is Love and Baby You're A Rich Man with George Martin. I was scared shitless to drag out the ol' camera. After all, this was The Beatles! Even though I was working with The Stones, Jimi Hendrix and Traffic, I just chickened out it just would not have been cool. They were like royalty and I didn't want to lose my job."

Limited-edition prints of Kramer's photos are for sale.

Kramer, who attended the opening night showing and party at the Rock and Roll Hall of Fame Museum, is currently supervising various recording projects, including an upgraded soundtrack for the Hendrix concert film, Live at the Isle of Wight 1970. The exhibit opened Oct 4 and will be on display through Dec. 31. It is open to the public.


STEVE MARTIN AND GARRISON KEILLOR TEACH COMEDY OVER RADIO AND INTERNET


Steve Martin and Garrison Keillor are giving lessons in classic comedy in a new half hour radio show that premiered yesterday, Saturday, on Minnesota Public Radio. Martin is the host and Keillor the executive producer of Comedy College.

The show will feature classic sketches from such comedians as Bob Newhart, Lenny Bruce and Bill Cosby. Martin will comment on what makes the routines funny. Martin will be the host for the majority of the shows in the 39-week first season.

Comedy College airs at 10 p.m. central time Saturdays on KNOW-FM and other MPR stations, and on the Internet at http://www.comedycollege.net. Classic sketches from Bill Cosby were featured in the premiere.

The program is talking to other comics about later shows with the intent to nationally syndicate to other public radio stations. Tiffany Hanssen is the show's producer.



Broadway To Vegas is supported through advertising and donations. Priority consideration is given to interview suggestions, news, press releases, etc from paid supporters. However, no paid supporters control, alter, edit, or in any way manipulate the content of this site. Your donation is appreciated. We accept PAYPAL. Thank you for your interest.


OTHER PEOPLE'S MONEY


THE GAMING EXPO held last week in Las Vegas unveiled a new I Love Lucy slot machine, based on the famous candy factory episode.

On hand to show off the new machine were Lucille Ball impersonators and the genuine Desi Arnaz, Jr. When you win, the machine not only gives out money but also emits the smell of chocolate.

In addition to Lucille Ball, there are also James Dean and Marilyn Monroe slot machines.

Whoopi Goldberg was at the convention to introduce the new Hollywood Squares slot machine.

IGT has a Regis Philbin Who Wants to be a Millionaire machine and Anchor Gaming showed off it's American Bandstand one armed bandit featuring Dick Clark

Speaking of Whoopi, in addition to talking about her casino game, the Whoopster is branching out into Broadway. She'll make her debut as a Broadway producer next March at the Marquis Theatre. Whoopi has teamed up with the Nederlanders, Stewart Lane, Michael Levitt, Hal Luftig and Fox Theatricals to bringing in a musical comedy version of Thoroughly Modern Millie, starring newcomer, Sutton Foster as Millie, with Michael Mayer directing. The music is a blend of 1920s standards from the movie of the same name, plus new songs by Dick Scanlan and Jeanine Tesori.

FRANK SINATRA AND SAMMY DAVIS, JR FAMILIES LOSE LAWSUIT
A lawsuit filed jointly by Sammy Davis, Jr.'s widow, Altovise G. Davis and Sheffield Enterprises, Inc. representing Frank Sinatra's children Nancy, Frank, Jr. and Tina was dismissed last week in a summary judgement by U.S. District Judge Kent Dawson.

The Sinatra/Davis side had contended that they controlled the use of the term Rat Pack. The judge ruled that they do not and therefore are not entitled to any profits or compensation from a show called The Rat Pack Is Back, which is co-produced by David Cassidy.

In his decision the judge wrote, "There is no registration of trademarks for individual members of the group or collective members of the group."

Judge Dawson continued that the term Rat Pack "was created and first used by the press. No evidence has been adduced that members of the group ever used the name Rat Pack to refer to themselves."

The lawsuit was filed in September 1999 against the now closed and about to be demolished Sheraton Desert Inn Hotel, then owned by the Sheraton Corp., because the tribute revue was performing in that hotel's showroom. The Sinatra/Davis families were not objecting to the show playing, but to the selling of merchandise, the billing and advertising. Since the closing of the Desert Inn Hotel the production has moved to the Sahara Hotel.


SWEET CHARITY


STAND UP FOR NEW YORK! featuring Jerry Seinfeld, Bill Cosby, Chris Rock, Colin Quinn, George Wallace and Will Ferrell Monday, October 8 at Carnegie Hall, New York City.

THE RITA HAYWORTH GALA first full-scale ball since the disaster will held at the Waldorf-Astoria in NYC on Oct. 9, a week before what would have been her birthday. She was born Margarita Carmen Cansino on October 17, 1918.



RITA HAYWORTH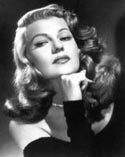 Jimmy Buffett will perform some of his very American songs for an audience including Dan and Donna Aykroyd, Anne Hearst, Joe Namath, Marty Richards, Martin and Cornelia Bregman, Sale Johnson, and Kathy and Rick Hilton. Tables are $50,000 a pop, with the proceeds going, as always, to the Alzheimer's Association. But the evening's hostess, daughter of the late Rita Hayworth, Princess Yasmin Aga Khan, has donated a significant amount to the families of WTC victims.

Princess Yasmin is devoted to events that benefit the Alzheimer's Association. A little over a year ago, on September 27, 2000, the brand new Rita Hayworth as Gilda collector doll was unveiled at FAO Schwarz in New York City. Princess Yasmin was on hand at the unveiling. It was the first of a new line of dolls, inspired by stars of classic Hollywood, which will be available exclusively through FAO Schwarz. The dolls will cost about $150.00 each. Part of the money made from sale of the Rita Hayworth as Gilda doll will be donated to the Alzheimer's Association. Princess Yasmin is an honorary vice chairperson for the Alzheimer's Association. The doll is wearing a replica of Rita's famous Put the Blame on Mame dress and has an authentic diamond necklace, just like the one Rita wore with that famous dress.

HEART SONG: THE HEROES' CONCERT will have two performances at the Bottom Line tomorrow, Monday, with proceeds going to benefit the families of fire, police, and emergency services personnel killed during rescue efforts at the WTC. Harvey Fierstein and Julie Halston are the emcees. Scheduled to perform are: Tom Andersen, Christine Andreas, Bea Arthur, Marnie Baumer, Charles Busch, Ann Hampton Callaway, Liz Callaway, Lea DeLaria, Baby Jane Dexter, Linda Eder, Julie Gold, Carol Hall, Judy Kaye, Dick Latessa, Michele Lee, Norm Lewis, Karen Mason, Liza Minnelli, Joyce Randolph, Lee Roy Reams, Alice Ripley, Jay Rogers, Stephen Schwartz, Billy Stritch, Lillias White, and Carol Woods. The musical director for the evening is Dick Gallagher. Produced by John Hoglund and Erv Raible.


THE NEXT STEP GALA HONORS CUNNINGHAM AND GASPARINETTI
MERCE CUNNINGHAM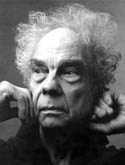 Dancers provide audiences with lasting moments, capturing the essence of life through movement. Yet, unlike all other performing artists - due to injury or age - must give up their chosen profession often at the height of their careers.

Career Transition For Dancers recognizes the brevity of a dance career, the unique physical, emotional and financial demands dancers encounter mid-career and at career's end. Since it's founding in 1985, the organization has helped nationally more than 2,000 professional dancers identify and pursue new careers when dance ceases to be an option. All funds raised through The Next Step Gala support the mission, work and clients of Career Transition for Dancers. For the past 16 years CTfD has been providing career counseling, scholarships, seminars and resource materials to professional dancers facing career's end.



JANE POWELL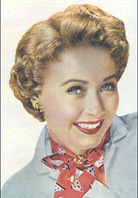 On Monday, October 15, at the Kaye Playhouse in New York City, Merce Cunningham and Luigi Gasparinetti will be honored for their outstanding contributions to the world of dance.

Career Transition For Dancers will also receive The 50th Annual Capezio Dance Award.

Jane Powell is hostess for The Next Step Gala's which also includes a dinner, living auction and dance featuring performances from members of: Alvin Alley American Dance Theater, Ethan Stiefel and Gillian Murphy of American Ballet Theatre, Melanie LaPatin, and Tony Meredith, U.S. Professional Latin-Dance Champions; Merce Cunningham Dance Company; MOMIX; New Jersey Tap Ensemble; Nina Ananiashvili; Pacific Northwest Ballet and Andre DeShields. Merce Cunningham is preparing a piece especially for the program.

The Gala co-chairs are Fe Saracino Dendi, Caroline H. Newhouse and Anka K. Palitz. The Dinner Chair is Amy Bermant Adler.


BOSTON SYMPHONY ALTERS PROGRAM


Not since the assassination of President John F. Kennedy in 1963 has the Boston Symphony altered a program. During that horrific time they added a performance of the Mozart Requiem Erich Leinsdorf.

The opening night of the Boston Symphony last week was intended to have been a festive occasion marking Seiji Ozawa's 29th and final season as music director. It was billed as a retrospective of his favorite works and as an opportunity to pay tribute to his colleagues in the orchestra and to some of the soloists who have shared the stage with him.

Then September 11th happened and the Symphony took note. Edward R. Hennessy, Jr., the husband of Tanglewood Festival Chorus member Melanie Salisbury, was on American Airlines Flight 11, the first plane that crashed into the World Trade Center. The program book indicated that the Tanglewood Festival Chorus was dedicating its performance to him.

The opening night program - Dawn Upshaw, soprano, Susan Graham, mezzo-soprano, Blythe Danner, narrator with the Women of the Tanglewood Festival Chorus John Oliver, conductor - was SRO with a mood that was reflective, respectful and tear laden.

With Ozawa at the podium Elijah Magee of Ladder Company 15 of the Boston Fire Department - the Symphony Hall fire station - solemnly bore the spot-lit flag up the center aisle as the audience rose to its feet and applauded. The brass of the BSO intoned the opening of America the Beautiful, as the Tanglewood Festival Chorus and soloists joined by the audience, sang two verses. Tears were streaming down the faces of many.



BLYTHE DANNER

Narrator Blythe Danner read Stephen Spender's stirring salute to The Truly Great, those with souls touched with fire who told of Spirit, "clothed from head to foot in Song."

Sir Stephen Spender's, 1909-95, was a renowned English poet and critic noted for his political commentary. He fought in the Spanish Civil War, and served in the London fire service during World War II

Ozawa then stepped forward and paused a moment to regain control of himself so that he would be able to speak. "I am glad we can all be together in this way. I would like to offer the next piece as our prayer," and then the strings of the BSO played Bach's eloquent Air on the G String. A moment of poignant silence followed as firefighter Magee carried the flag out of the room.

After a brief pause the scheduled program followed. Ozawa conducted a slowed tempo Wedding March with Danner bridging some movements with Shakespeare text



LADY IN THE DARK This glamorous, fun, but difficult to mount musical is kicking off the new season at Philadelphia's Prince Music Theatre.

ANDREA MARCOVICCI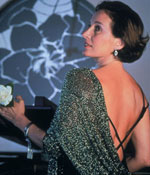 First produced in 1941 the psychic romp features Andrea Marcovicci in the lead role of Liza Elliot, the editor of a fashion magazine who finds herself struggling to balance her career, the three men in her life and her psyche.

In four extravagant dream sequences, Liza relives and reinvents her past, with the help of a shrink played by Nancy Hume, a role previously always cast as a man.

The production features an orchestra of 20 and a cast of 22 singers and dancers, bringing to life what is perhaps Kurt Weill's brightest and most lyrical Broadway score, with some of the sharpest and wittiest lyrics Ira Gershwin ever wrote.

The production also stars Alison Fraser and Mark Vietor. Book by Moss Hart, Lyrics by Ira Gershwin, Directed by Ted Sperling, choreographed by Robert LaFosse with Kurt Weill's original orchestrations. James Schuette (set), James Ingalls (lighting), David Belugou (costumes) and Nick Courtides (sound). Lady In The Dark officially opened Oct. 5 at Philadelphia's Prince Music Theatre for a run through Oct. 21

ELEANOR, HER SECRET JOURNEY written by Rhoda Lerman, stars Jean Stapleton, who has been on tour with this one woman show since 1998. (see Broadway To Vegas column of April 12, 1999) The show, now more meaningful than ever, follows Eleanor Roosevelt through her key years of 1918-1922 and deals with the impact of the brutal battlefields of World War I on the socialite wife and mother of five. The play also reveals her yearning for the love that her husband chose to share instead with Lucy Mercer, and traces her transformation into the activist, feminist and idealist that most people now recognize. Officially opened Oct 5th in Washington D.C. at the Arena Stage's Kreeger Theatre. Performances through Nov. 18

THE WOMEN Revival of the Clare Booth Luce comedy, directed by Scott Elliott. Cast: Cynthia Nixon, Rue McClanahan, Kristen Johnston, Jennifer Tilly, Amy Ryan, Mary Louise Wilson. Costumes: Isaac Mizrahi. Producer: Roundabout Theatre Company. Previews begin October 12 with the official opening slated for November 8, at American Airlines Theatre, NYC.

THE MADWOMAN OF CHAILLOT starring Anne Jackson (see interview with Anne Jackson Broadway to Vegas column of September 9, 2001) Kim Hunter and Catherine Wolf. Play by Jean Giraudoux, directed by Roy B. Steinberg at The Neighborhood Playhouse, New York City through October 28.

SAVE IT FOR THE STAGE: THE LIFE OF REILLY a one-man autobiographical piece about the 70 year old, Tony award winner, actor/director/teacher Charles Nelson Reilly. Opening night had some personal problems with patrons reporting that Reilly became agitated on stage when artist LeRoy Neiman sat sketching instead of watching the show. On stage Reilly referred to drawing during a performance as "rude." The one man show is directed by Paul Linke. Performances at the Irish Repertory Theatre through Oct. 28.

THE MUSIC MAN with a 36 member cast, marches into the Cleveland Playhouse on Tuesday opening that venue's season. Gerritt Vandermeer portrays Prof. Harold Hill. The tour directed by Ray Roderick maintains Susan Stroman's ideas. The production plays the Palace through Oct. 21. Next up Nov. 6-18 is another Stoman creation, Contact.

TWO winner of the Australian Writer's Guild Award for Best Stage Play, is staging its New York premiere, presented by Aulis Collective at Intar 53.

Written by Rom Elisha, Two is about a rabbi and a mysterious female student who help each other to rediscover faith and hope in war-torn Germany.

Directed by Aulis Artistic Director Bernice Rohret with original music by James Matheson. Alternating performances as Rabbi Chaim Levi are Mark Hammer and Tibor Feldman. Playing the role of Anna is Irene Glezos. Designers include Galina Kuzentsova (Scenic Design), Elizabeth Bourgeois (Costume Design), Robert Henderson (lighting Design) and Dan O'Driscoll (Fight Choreographer). The stage manager is Scott Delacruz.

The production runs from Oct. 4 through the 28, with an opening date of Oct. 11.

WILLOW CABIN THEATRE COMPANY in New York City is getting ready to kick off another season. Seems the artistic director and company members had a busy summer.

Artistic Director Ed Berkeley spent the summer is Aspen, Colorado directing Dialogue of the Carmelites and The Barber of Seville. Producers Marie and Christine Radman directed productions of A Child's Christmas in Wales and Annie for Cold Spring Harbor High School.

Company members John Bolger was recently seen on Sex and the City and will be directing One Live to Live. Tasha Lawrence has a recurring role as Detective Keyser on NBC's Third Watch, and was just cast as Claire in the national tour of the Pulitzer-prize winning Proof.

Linda Powell who had to bow out of a London production, after her father's occupation got in the way of her theatrical career, is hopefully set to appear as Mrs. Younger in the Baltimore Center Stage production of Lorraine Hansbury's A Raisin In The Sun. John Billeci was last seen on The Sopranos. Producer Kenny Favre wrote, produced and directed the independent short About Jack that was shown at the New School Film Show starring WCTC's Robert Harte and Sarah Lively. Speaking of Sarah Lively, she has landed a role on the new Fox series 24 starring Kiefer Sutherland.

Bob Harte had guest appearances in Law & Order, Third Watch, 100 Centre St. and All My Children. Larry Gleason had a role in Richard Gere's upcoming film Unfaithful. Angela Nevard was in a one woman show The Medina Strip by Richard Strand that she performed in Montreal. But, her best production was giving birth to a baby boy, little Jackson, last July.


WHO'S WHERE


NEIL DIAMOND is on a concert tour that is just what this country needs.



NEIL DIAMOND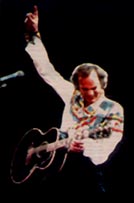 From I'm a Believer - a hit for the Monkees 35 years ago and a hit for Smashmouth in 2001 - to I Believe in Happy Endings - from this year's Three Chord Opera, the singer/songwriter's 45th album - Diamond's performance is an emotionally therapeutic balm. An overture-style swell of strings signaled the start of America, with a half dozen American flags adorning an otherwise spare stage, Diamond and his 17-piece band brings the audience to a cheering, singing peak on the first song. ''I hear that music has the power to heal,'' he said. ''If that's so, let the healing begin.''

Tomorrow and Tuesday Diamond performs in Chicago at the United Center. On Thursday and Friday it's Madison Square Garden in New York City.

When he arrives at a town near you, don't miss him.

TONY BENNETT performs Oct. 11-14 at the Meyerhoff Symphony Hall in Baltimore, MD.

KRISTIN CHENOWETH takes center stage in the Best of the New York Stage Series at the University of Nevada, Las Vegas Performing Arts Series, Saturday, October 13.

AHMAD JAMAL the great jazz pianist, performs tomorrow, Monday, in Salt Lake City, Utah as part of the Jazz at the Sheraton Series in the City Centre Sheraton Hotel. Two songs from his hit album But Not For Me were featured in Clint Eastwood's The Bridges of Madison County, and Jamal performed the title piece, by Johnny Mandel, for the MASH film soundtrack.

THE SMOTHERS BROTHERS October 9-14 at The Orleans Hotel, Las Vegas, NV.

HEATHER MacRAE pays tribute to the musicals and tunes associated with her late father, Gordon MacRae, in Songs for the Father. Mark Nadler is musical director and Barry Kleinbort directs. The engagement coincides with the release of a CD, by the same name Songs for My Father, available through Harbinger Records. Jamie deRoy is executive producer. The Firebird Cafe, Fridays and Saturdays, October 5-13.

PAULA WEST getting rave reviews performing at the Plush Room, at the York Hotel in San Francisco through October 21.

BARBARA COOK October 9-14 at the Shubert Theatre in New Haven, CT.

LINDA EDER October 14 at the University of Texas at Austin's Bass Concert Hall in Austin, Texas.

PATTI LuPONE October 10 at Symphony Hall in Boston, MA with her Matters of the Heart program.

BERNADETTE PETERS October 13 at CSU in Bakersfield.

MICHAEL FEINSTEIN center stage October 12 at the Chicago Theater in Chicago, Illinois. On October 14 he is slated to be in Greenwich, CT for an ADL Benefit Performance.

MANDY PATINKIN is on a 37 city cross country tour that has undergone radical changes since it opened in New York City on Sept. 10 at the Neil Simon Theater.

On that opening night Patinkin popped up little Israeli and Palestinian flags on a table, sang Israel's national anthem, charged into a rendition of You've Got to be Taught, the anti-racism Rodgers & Hammerstein song, from South Pacific and finished up with Children Will Listen, Stephen Sondheim's warning that you have to watch what you say in front of kids.

The world changed the next morning and so did Patinkin's act. The radical has been removed.

Now Patinkin does a Yiddish version of Take Me Out to the Ball Game, leading into God Bless America - in Yiddish. A large American flag comes down and the audience jumps up singing along, some in Yiddish, some in English. Quite a difference.

Tomorrow Patinkin performs in Columbus, Ohio at the Ohio Theatre. On Tuesday he's center stage in Toledo, OH at the Stranahan Theatre. Thursday finds the actor/singer in Kalamazoo, MI at the Miller Auditorium and Patinkin closes out the week, Saturday, in Orono, ME at the Maine Center.


PIFFLE AND PROFUNDITIES

CHARLOTTE CHURCH is a very popular lady. We've heard from several who brought to our attention that her name was accidentally omitted as one of the participants in the Andre Agassi benefit in Las Vegas. She not only participated, the little lady with the voice of an angel almost stole the show. This was her third trip to Las Vegas - the town in which she made in America singing debut when she was 13 years old. (See Broadway To Vegas column of March 15, 1999.)

BRUCE LEE was the 1958 Cha-Cha champ of Hong Kong.












Next Column: October 14, 2001
Copyright: October 7, 2001. All Rights Reserved. Reviews, Interviews, Commentary, Photographs or Graphics from any Broadway To Vegas (TM) columns may not be published, reprinted, broadcast, rewritten, utilized as leads, or used in any manner without permission, compensation and/or credit.
Link to Main Page
---
Laura Deni



U.S. Postal Address: Post Office Box 60538, Las Vegas, NV 89160
CLICK HERE FOR COMMENT SECTION