DogManCD.jpg<! >
Broadway To Vegas
  
  REVIEWS INTERVIEWS COMMENTARY NEWS

| | |
| --- | --- |
| | |
DOGMAN THE MUSICAL CD REVIEW - - PARIS, CAPITAL OF FASHION - - PRINCE HARRY AND HIS WIFE MEGHAN FIGHT THE PRESS - - AEROSMITH TO BE HONORED - - BOTTICELLI IN THE FIRE - - APPLAUSE CONCERT SERIES: KISS OF THE SPIDER WOMAN - - THE ETHERNAL FEAST: BANQUETING IN CHINESE ART FROM THE 10th TO THE 14th CENTURY - - TOP SECRET: FROM CIPHERS TO CYBER SECURITY - - DONATE . . . Scroll Down





Copyright: October 6, 2019
By: Laura Deni
CLICK HERE FOR COMMENT SECTION


EVERY DOG HAS HIS DAY - DOG MAN THE MUSICAL IS DELIGHTFUL MAYHEM


The creatives as unashamedly proud that Dog Man The Musical was written for children - think 1st and 2nd graders.

Produced by TheaterWorksUSA the stage production by lyricist Kevin Del Aguila and composer Brad Alexander was based on the bestselling series of books by Dav Pilkey the creator of the Captain Underpants books, and had its premiere this past summer at the Lucille Lortel Theater in New York City.

Now an original cast album has been released by Broadway Records.

It's going to be a must have for any child who has seen the show. Fortunately for parents, there is enough rye humor to keep the more adult mind sated. The music is effervescent yet neither annoying or cloying.

The two heroes, best buds George (Forest VanDyke) and Harold (Dan Rosales), have been kicked out of a production of Annie, so the 5th graders retreat to their tree-house to turn one of the comic books they've recently written into a musical. The action, portrayed by talented adults, centers on the boys' hero, Dog Man, the crime sniffing detective who has a human body and a dog's head.

Starring L.R. Davidson as Li'l Petey - Jamie LaVerdiere as Petey a wanna-be villainous feline who instead becomes a sappy father when he tries to clone himself but produces instead a Li'l Petey - Brian Owen as Dog Man- Dan Rosales as Harold - Crystal Sha'nae as Flippy a fish with dangerous intellectual powers, and Forest VanDyke as George.

A plus for the musical and accompanying CD is a built in fan base.

George (Forest VanDyke) and Harold (Dan Rosales) as the protagonists of the Captain Underpants books by Dav Pilkey. The best selling Dog Man graphic novels - the seventh in the series was released in August 2019 - are Captain Underpants spinoffs: Pilkey's premise is that George and Harold have created them.

The musical CD begins by explaining in rousing fashion how Dog Man, half dog and half man came to be. After a cop and police dog get caught in a bomb explosion, doctors fuse together the injured police officer's body and the head of the injured police dog and Dog Man (Brian Owen)—"part man, part dog, all hero!"—is born/whelped.

The transplant has enabled Dog Man to possesses the best assets of both species - although drinking from the toilet still takes place.

Both silly and clever Dog Man original cast album will appeal to the kid in everybody. The catchy, bright and clever tunes are sung to a recorded soundtrack.

While some actors appropriately growl or little kid talk through their roles, Jamie LaVerdiere (who is noted for the original Broadway staging of The Producers and the national tour of Urinetown and is married to Christine Noll) has a spectacular voice effectively showcased. Also displaying voices of note are Crystal Sha'nae and Brian Owen.

Without Me and It's a Far Far Better Thing are positive reinforcement and inspirational = also the latter's reprise is funny. The Evil's ABC'S would be hysterically funny, except it is kidding on the square - "A is for annihilation, B is for bombs ... D is for doom ... L is for lethal..." The Perfect Mash-up reminds me of Wicked while It's a Far Far Better Thing is delightful and the creatives admit "sorta copied the idea from someone else." Revenge is tangoesque while Robo-Dance Party is disco. There aren't any angst ridden dramatic numbers or love songs- it's all campy, cute, high energy, clever compositions which will totally entertain the kids while holding the attention of adults.

Orchestrations by Lloyd Kikoler. Music Director is Noah Teplin. Recorded and edited by Michael Croiter. Mixed by Tyler Hartman. Recorded and mixed at Yellow Sound Lab, NYC. Mastered at Turtletone Studios, NYC. Sound Effects by Emma Wilk.






E-Book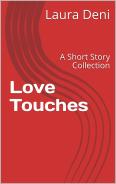 Soft back Book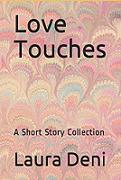 Broadway To Vegas is supported through advertising and donations. Priority consideration is given to interview suggestions, news, press releases, etc from paid supporters. However, no paid supporters control, alter, edit, or in any way manipulate the content of this site. Your donation is appreciated. We accept PAYPAL. Thank you for your interest.



E-Book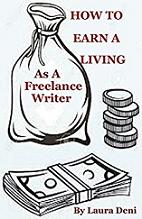 Soft back Book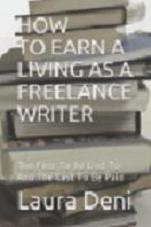 This is not your typical, totally boring textbook.

In the pages of How To Earn A Living As A Freelance Writer (the first to be lied to and the last to be paid) you'll find sex, celebrities, violence, threats, unethical editors, scummy managers and lawyers, treacherous press agents, sex discrimination; as well as a how-to for earning money by writing down words.





ART AND ABOUT


PARIS, CAPITAL OF FASHION

runway image of model in court dress Christian Dior (John Galliano), dress, fall/winter 2000-2001 haute couture. Photograph © Guy Marineau.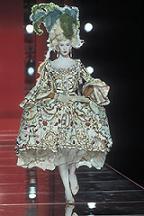 Paris is widely regarded as "the most glamorous and competitive of the world's fashion capitals" The Museum at FIT quotes The New Yorker. But how and why did Paris acquire this reputation? The history of Paris fashion is usually presented, simplistically, as a genealogy of genius, dominated by "the great designers," "kings," or "dictators of fashion." Paris, Capital of Fashion is the first exhibition to explore the cultural construction of Paris as the capital of fashion.

Paris, Capital of Fashion opens with an introductory gallery that places Paris within a global context, presenting it in dialogue with other fashion capitals, especially New York. By presenting an original couture suit by Chanel together with a virtually identical licensed copy sold by Orbach's department store, for example, the exhibition demonstrates how the idea of Paris fashion "works" across fashion cultures, appealing to elite American women and making money for American manufacturers and retailers.

Entering the main gallery, visitors are immersed in the mythic glamour of Paris fashion as the exhibition traces a trajectory from royal splendor at Versailles to the spectacle of haute couture today. An 18th-century robe à la française is juxtaposed with a haute couture creation for Christian Dior, which was inspired by Marie Antoinette. Clothing and accessories have been drawn from museums in Europe, Britain, and North America, as well as from couture archives and private collections.

The development of the haute couture transformed women's fashion from an artisanal craft into big business and high art. In the late 19th century, Charles Frederick Worth praised his American clients, saying they had "the faces, the figures, and the francs." Among his dresses on display is the famous "Electric Light Dress" worn by New York's Mrs.Cornelius Vanderbilt II. After World War II, the haute couture entered a new golden age from 1947 to 1957 and, by the 1980s, the haute couture was recognized as part of the unique patrimony of France.

Curated by Dr. Valerie Steele, director of The Museum at FIT, it features approximately 100 objects, dating from the 18th century to the present. The exhibition is on display through January 4, 2020. In addition, there will be a free symposium on October 18, 2019.

THE ETHERNAL FEAST: BANQUETING IN CHINESE ART FROM THE 10th TO THE 14th CENTURY will be on view exclusively at the Princeton University Art Museum from October 19, 2019, through February 16, 2020. The exhibition is curated by Zoe Kwok, assistant curator of Asian art at the Princeton University Art Museum.

The feast has existed at the core of culture in China for thousands of years and remains a vital part of life in East Asia today. As an important social and ritual activity, feasts commemorated major life events, served as political theater and satisfied religious obligations. The Eternal Feast: Banqueting in Chinese Art from the 10th to the 14th Century traces the art of the feast through more than 50 exceptional objects from three transformative dynasties – the Liao, Song and Yuan. Focusing on a rare group of surviving paintings from the period – along with ceramic, lacquer, metal and stone objects as well as textiles – the exhibition reveals the singular influence China's culture of feasting had on the formation of the artistic traditions of China.

Feasts were also crucial opportunities for other forms of performance art, including music, dance and theatrical productions. The Eternal Feast presents objects related to these essential features of the feast along with figural sculpture depicting different kinds of feast participants and performers. Together, these works offer a window into the feast as a site for the creation and consumption of art in China.

The Eternal Feast is divided into three sections reflecting the different social, political and religious roles played by feasts. Dining in the Afterlife examines the central role paintings of feasts and objects made for feasting played in funerary art, focusing on some of the earliest works in the exhibition, a rare set of six paintings on wood made for a Liao dynasty tomb. Among the less-known jewels of Princeton's collections, two of these wood panels depict a group of men preparing tables for an intimate outdoor feast. The panels were produced during the 10th or early 11th century in the territory of the Liao empire, which encompassed parts of present-day Mongolia and northern China.

Ladies Banqueting in Seclusion, the second section of the exhibition, explores the rarely studied topic of the ladies' feast. This section highlights a large Southern Song dynasty (1127-1279) hanging scroll entitled Palace Banquet. Connected to the subject of court-lady painting as well as other genres of Song images, Palace Banquet offers a nostalgic view of a magnificent compound full of Tang dynasty (618-907) court women preparing for an evening banquet.

The centerpiece of the final section, Gentlemen Feasting as Scholarly Business, is Evening Literary Gathering, a handscroll that depicts a 13th- or 14th-century scene of gentlemen enjoying a casual feast that is rich in both historical allusion and contemporary social and political commentary.

TOP SECRET: FROM CIPHERS TO CYBER SECURITY Explore the story of Alan Turing and the team of Bletchley Park codebreakers who broke the Enigma code in 1941 and challenge your family to become codebreakers in an interactive puzzle zone. From the trenches of the First World War to the latest in cyber security, Top Secret explores over a century's worth of communications intelligence through hand-written documents, declassified files and previously unseen artefacts from the Science Museum Group's and GCHQ's historic collections.

Trace the evolution of the gadgets and devices used to conceal crucial messages and to decode the secrets of others. Hear from GCHQ staff doing top secret work to defend against terror attacks and serious crime and discover the challenges of maintaining digital security in the 21st century.

Uncover spy-craft from 1960's Cold War espionage.

Top Secret coincides with the 100th anniversary of GCHQ, the UK's Intelligence, Security and Cyber agency. Science Museum in London.






E-Book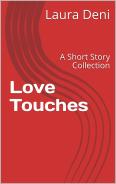 Soft back Book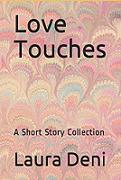 SWEET CHARITY


FOUR-TIME GRAMMY-WINNING BAND AEROSMITH will be honored as the 2020 MusiCares Person of the Year. The tribute will take place during the 30th Anniversary MusiCares benefit gala, two nights prior to the 62nd Annual Grammy Awards telecast Sunday, January 26, 2020. In the midst of celebrating 50 years as a band, Aerosmith will be recognized for their considerable philanthropic efforts over five decades and undeniable impact on American music history. Over the years, Aerosmith has shown support for a number of charity organizations around the world, including MusiCares and vocalist Steven Tyler's philanthropic initiative Janie's Fund, which supports young women who've suffered the trauma of abuse and neglect. The band made a surprise announcement about the honor onstage during their Park MGM Las Vegas residency Aerosmith: Deuces Are Wild, last Thursday night, October 3.

"MusiCares has been saving lives for 30 years," said Deborah Dugan, President/CEO of MusiCares and the Recording Academy™. "The Person of the Year gala is the pinnacle of the essential work that MusiCares is doing year-round, and it's truly magical in the way that it unites and galvanizes our community and inspires others to take action on their own. As we continue to expand our services to people in need, we are thrilled to pay tribute to one of the most beloved bands of all time. Aerosmith has walked the walk when it comes to raising funds to impact music people in recovery."

Established in 1989 by the Recording Academy, MusiCares provides a safety net of critical assistance for music people in times of need. MusiCares' services and resources cover a wide range of financial, medical and personal emergencies, and each case is treated with integrity and confidentiality. MusiCares also focuses the resources and attention of the music industry on human service issues that directly influence the health and welfare of the music community.



SPREADING THE WORD


APPLAUSE CONCERT SERIES: KISS OF THE SPIDER WOMAN Music by John Kander; Lyrics by Fred Ebb; Book by Terrence McNally. Music Direction by Christopher Youstra. Choreography by Katy Tabb. Directed by Jenna Duncan.

Kander and Ebb's dark and surprising Kiss of the Spider Woman. With songs like Dear One and Kiss of the Spider Woman, Kander and Ebb transform a harrowing tale of persecution into a dazzling spectacle that juxtaposes gritty reality with liberating fantasy. Featuring Gregory Maheu, Donna Migliaccio, Mason Alexander Park, and Patricia Hurley.

Friday, October 11 at the Olney Theatre in Olney, MD.

DANCERS OVER 40 is saluting and celebrating the 50th Anniversary of Joseph and the Amazing Technicolor Dreamcoat, and the 100th birthday of DO40 Advisory Board member Marge Champion on Wednesday, October 16, 2019, at St. Luke's Theatre in New York City.

Special guests and performances from the Joseph cast include Bill Hutton (Joseph), Gordon Stanley (Jacob), Conductor David Friedman, along with Stephen McNaughton, Stephen Hope, Lorraine Barrett, Philip Carruba, Jonni Masella, Dorothy Dybisz, Katharine Buffaloe-Harris, Barry Tarallo, Michael Deane and Karen Bogan. There will be representation from the BAM production as well as Broadway. And, musical accompaniment by Steven Webber.

The event will also celebrate DO40's own Advisory Board member Marge Champion's 100th birthday which took place September 2.

John Anthony Gilvey, John Canemaker, Greg Vander Veer, Larry Fuller, Mindy Aloff, Danny Osman, Norton Owen, Rex Reed. Ernestine Jackson will be singing Someone to Watch Over Me which Marge sang in Three For The Show.

Richard Skipper will host and discuss his times with Marge and his lunch with her this past Spring. Marge Champion now lives in California with her relatives and friends and receives constant visitors, including Richard, John Gilvey and Susan Watson this year. Thry report that she is "beaming and full of life. And remember, she was the model for Disney's Snow White!"

Joseph was first presented as a 15-minute at the Colet Court School in London in 1968 and was published by Novello and recorded in an expanded form by Decca Records in 1969. Both Bill Hutton and Laurie Beechman received Tony nominations for their roles in the first Broadway production of the musical in 1982, which ran for over a year.

Dancers over 40 is an all-volunteer, membership-driven non-profit arts organization dedicated to preserving the History, Legacy and Lives of its mature creative community, while sharing their knowledge with the younger generation.

PRINCE CHARLES will visit the Vatican to attend the canonization of Cardinal John Henry Newman on Sunday, October 13, during a service at the Vatican. Cardinal Newman, an author and scholar who devoted his life to helping the poor and sick, will be the first English person who has lived since the 17th century officially recognized as a saint by the Roman Catholic Church.

Following the canonisation ceremony, the prince will attend a reception at the Collegio Urbano, part of the Pontifical Urban University, and the institution where Newman studied to become a Catholic priest.

Over the years, The Prince of Wales has worked to encourage inter-faith dialogue, a greater understanding of different religions both in Britain and abroad, and spiritual freedom.

WOODY HARRELSON a magnificent actor who is so good he sometimes is taken for granted was guest host for the opening of the 45th season of Saturday Night Live proving his enormous versatility by appearing in an unusually wide variety of sketches. He made the show super successful.





PRINCE HARRY AND HIS WIFE MEGHAN FIGHT THE PRESS
Prince Harry and Meghan in one of their official wedding photographs.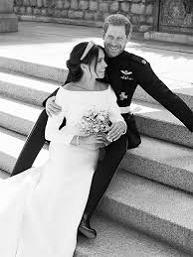 The Duke and Duchess of Sussex - known across the pond as Harry and Meghan - have had enough. Both Prince Harry and his American wife have filed lawsuites against the several press operatives, with Harry even issuing a blistering statement in defense of his wife.

Even those who are "owned" by the taxpayers - as are the royals - are entitled to a certain level of respect and privacy.

Redheaded Harry got his anger up over London's Daily Mail and last week his wife filed a legal complaint against the Mail and its publisher, Associated Newspapers, - known as DMG Media - for "false" and "deliberately derogative" coverage of his wife, Meghan Markle.

His statement reads: "As a couple, we believe in media freedom and objective, truthful reporting. We regard it as a cornerstone of democracy and in the current state of the world - on every level - we have never needed responsible media more.

"Unfortunately, my wife has become one of the latest victims of a British tabloid press that wages campaigns against individuals with no thought to the consequences - a ruthless campaign that has escalated over the past year, throughout her pregnancy and while raising our newborn son.

"There is a human cost to this relentless propaganda, specifically when it is knowingly false and malicious, and though we have continued to put on a brave face - as so many of you can relate to - I cannot begin to describe how painful it has been. Because in today's digital age, press fabrications are repurposed as truth across the globe. One day's coverage is no longer tomorrow's chip-paper.

"Up to now, we have been unable to correct the continual misrepresentations - something that these select media outlets have been aware of and have therefore exploited on a daily and sometimes hourly basis.

"It is for this reason we are taking legal action, a process that has been many months in the making.

"The positive coverage of the past week from these same publications exposes the double standards of this specific press pack that has vilified her almost daily for the past nine months; they have been able to create lie after lie at her expense simply because she has not been visible while on maternity leave.

"She is the same woman she was a year ago on our wedding day, just as she is the same woman you've seen on this Africa tour.

"For these select media this is a game, and one that we have been unwilling to play from the start. I have been a silent witness to her private suffering for too long. To stand back and do nothing would be contrary to everything we believe in.

"This particular legal action hinges on one incident in a long and disturbing pattern of behaviour by British tabloid media. The contents of a private letter were published unlawfully in an intentionally destructive manner to manipulate you, the reader, and further the divisive agenda of the media group in question.

"In addition to their unlawful publication of this private document, they purposely misled you by strategically omitting select paragraphs, specific sentences, and even singular words to mask the lies they had perpetuated for over a year.

"'There comes a point when the only thing to do is to stand up to this behaviour, because it destroys people and destroys lives. Put simply, it is bullying, which scares and silences people. We all know this isn't acceptable, at any level. We won't and can't believe in a world where there is no accountability for this.

"Though this action may not be the safe one, it is the right one. Because my deepest fear is history repeating itself. I've seen what happens when someone I love is commoditised to the point that they are no longer treated or seen as a real person. I lost my mother and now I watch my wife falling victim to the same powerful forces. "We thank you, the public, for your continued support. It is hugely appreciated. Although it may not seem like it, we really need it."

In a separate statement, the royal couple's lawyers informed that they have begun legal proceedings against Mail and its publishers, with misuse of private information, infringement of copyright, and breach of the Data Protection Act 2018.

A spokesperson for Schillings, the law firm representing Meghan, called the "intrusive and unlawful" publication of Meghan's letter to her father as "part of a campaign by this media group to publish false and deliberately derogatory stories about her, as well as her husband."

"Given the refusal of Associated Newspapers to resolve this issue satisfactorily, we have issued proceedings to redress this breach of privacy, infringement of copyright and the aforementioned media agenda."

The ink on those legal papers was barely dry when it was confirmed by Buckingham Palace that the younger son of Prince Charles had, two days earlier, instigated High Court action against News Group Newspaper which owns the Sun and MGN limited, which owns the Daily Mirror over claims his voicemail messages were hacked, as first reported by the website Byline Investigates.

According to court documents, Harry's lawyers, Clintons LLP, filed the claims on Friday September 27 - two days before Meghan took legal action. However, the BBC's royal correspondent, Jonny Dymond, went on the record stating the claims may relate to dates in the early 2000s when Harry was a teen with a cell phone. It is believed that Harry may be alleging he was the victim of unlawful information gathering for the purpose of publishing articles about him.

Previously, Harry was one of the targets in a phone-hacking scandal that resulted in the closure of the News of the World paper in 2011.

Harry, Meghan, and their son Archie, who turned 5-months-old last week, completed a 10-day royal tour of Africa on Wednesday, October 2, 2019. The royal couple has enjoyed praise for their work during their time overseas — something that Harry emphasized in his blistering statement.

According to the Sussex's lawyers, the royal couple are paying for their court costs privately, and, if the Chancery Division of the High Court rules in their favor, they plan to donate the proceeds from any damages to an anti-bullying charity.

For those marrying into the royal family there is a steep learning curve. To complicate matters never before has one's relatives been such an annoyance as those who claim a relationship to Meghan.

Harry isn't the only royal to complain about the British press. Adorable 4-year-old Princess Charlotte has stuck her tongue out at the press and during her younger brother's Christening told the press that they weren't invited to come with them after the ceremony. She picked that up from somewhere.

Whether born into it or marrying into it, the royal family is a PR firm with a specialization in raising money and awareness for a variety of charities. That can be both tiring and stressful. If you can support their causes - bravo. If not, leave them alone.



E-Book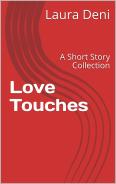 Soft back Book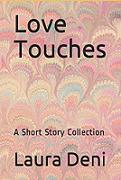 GARTH BROOKS will be awarded the Gershwin Prize for Popular Song in Washington, CD in March 2020. The country music star, 57, will become the youngest musician to be honored with the Library of Congress' prestigious Gershwin Prize for Popular Song.

The award - named after composers George and Ira Gershwin - commemorates artists for their achievements in songwriting, creating music and inspiring other aspiring musicians.

Past winners include Paul McCartney, Stevie Wonder, Carole King and Smokey Robinson.

Only the Beatles have sold more albums in the United States than Brooks. The county star, who released his first album in 1989, is the best-selling solo artist in the U.S. with more than 148 million album sales.



BELLA BELLA written and performed by four-time Tony Award winner Harvey Fierstein.

Directed by Kimberly Senior.

Fierstein returns to MTC taking on New York City's very own political firebrand, Bella Abzug, in his new raucous, heart-rending and absurdly humorous solo show. Set in 1976, on the eve of her bid to become New York State's first female Senator, Bella Bella finds this larger-than-life, truth-slinging, groundbreaking, hat-wearing icon squirreled away in the bathroom of a midtown hotel awaiting that night's election results while a coterie of family and celebs await her entrance.

Bella Bella's creative team includes John Lee Beatty (Scenic Design), Rita Ryack (Costume Design), Tyler Micoleau (Lighting Design), Jill BC Du Boff (Sound Design), and Caite Hevner (Projection Design).

The production began previews Tuesday, October 1 ahead of a Tuesday, October 22 opening night at MTC New York City Center – Stage I New York City.

BOTTICELLI IN THE FIRE by Jordan Tannahill.

Directed by Blanche McIntyre.

'Why are we drawn to these iconoclasts who stoke the fire?'

Termed " a hot-blooded reimagining of Renaissance Italy which questions how much of ourselves we are willing to sacrifice when society comes off the rails."

'They're going to kill you. They're going to worship you, don't get me wrong. But they are going to kill you'

Florence, circa 1482. Playboy Sandro Botticelli has it all: talent, fame, good looks. He also has the ear - and the wife - of Lorenzo de Medici, as well as the Renaissance's hottest young apprentice, Leonardo.

But whilst he is at work on his breakthrough commission, 'The Birth of Venus', Botticelli's devotion to pleasure and beauty is put to the ultimate test. As plague and dissent sweep through the city, the charismatic friar Girolamo Savonarola starts to stoke the fires against the liberal elite. Botticelli finds the life he knows breaking terrifyingly apart, forcing him to choose between love and survival.

The cast includes Hiran Abeysekera, Stefan Adegbola, Dickie Beau, Adetomiwa Edun, Louise Gold, Sirine Saba and Howard Ward.

Opens on the Main Stage Friday, October 18 with performances through November 23, 2019 at the Hamstead Theatre in London.

THE BROTHERS SIZE Steppenwolf Ensemble member Tarell Alvin McCraney.

Directed by Monty Cole.

The play that launched Academy Award winner Tarell Alvin McCraney's career.

Ogun Size is hardworking and heartbroken. Oshoosi Size is recently returned home from prison and trying to be anywhere but. In this fierce and honest look at the complex bonds of brotherhood, McCraney weaves together poetry, music and Yoruba mythology to magnify the tug-of-war between freedom and the need to belong somewhere, to something, to someone.

Starring Patrick Agada, Manny Buckley, and Rashaad Hall.

The creatives are: Casting Director JC Clementz. Scenic Design Yu Shibagaki. Costume Design Mieka van der Ploeg. Lighting Design Claire Chrzan. Sound Design Jeffrey Levin. Projection Design Rasean Davonte Johnson. Production Stage Manager Michelle Medvin.

Performances through October 19, 2019 at Steppenwolf in Chicago.



E-Book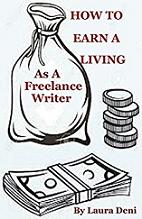 Soft back Book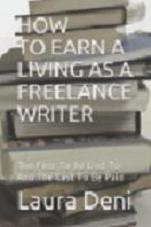 This is not your typical, totally boring textbook.

In the pages of How To Earn A Living As A Freelance Writer (the first to be lied to and the last to be paid) you'll find sex, celebrities, violence, threats, unethical editors, scummy managers and lawyers, treacherous press agents, sex discrimination; as well as a how-to for earning money by writing down words.





WHO'S WHERE




CARRIE UNDERWOOD entertains Wednesday, October 9, at the Grand Theater at Foxwoods, Mashantucket, CT. Thursday's show is at the Carrie Underwood TD Garden, Boston, MA.. On Saturday she's on stage at the PPG Paints Arena, Pittsburgh, PA. Next Sunday, October 13, her tour stops at the KeyBank Center, Buffalo, NY.

JACKIE EVANCHO vocal phenomenon who became a worldwide sensation at just 10 years old, when the prodigy dazzled audiences with her stunning debut on NBC's hit show America's Got Talent." Now 19, Evancho has evolved into an internationally acclaimed artist with a clear creative vision. A multi-platinum singer with over 3 million albums sold in the U.S. alone, she made history as the youngest solo platinum artist and the youngest person to give a solo concert at Lincoln Center. Performance October 13 at The Smith Center in Las Vegas.

BRUCE HORNSBY & THE NOISEMAKERS with their The Absolute Zero Tour. Expect a new take on everything from chamber pop to jazz fusion. The three-time Grammy winner live in concert at the Scottsdale Arts Center in Scottsdale, Arizona on Friday, October 11, 2019.

LIZ CALLAWAY & ANN HAMPTON CALLAWAY: SIBLING REVELRY When Tony-nominated sisters Ann Hampton Callaway and Liz Callaway combine musical forces, they put the revelry into rivalry in this award winning show of great songs and witty banter. Sibling Revelry was first presented at New York's Rainbow and Stars, garnered raves at The Donmar Warehouse in London, and continues to sell out halls across the country both as a trio act and with symphony orchestras. October 12, 2019 at The Smith Center in Las Vegas, Nevada.


FINAL OVATION


DIAHANN CARROLL the first black woman to win a Tony for Best Actress, and also made history as the first black woman to have her own television show not playing a stereotypical role died at her home in Los Angeles on Friday, October 4, 2019 after a long battle with breast cancer. She was 84.

She also received an Oscar nomination for Claudine in which she played a Harlem woman on welfare who raises six children on her own and falls for a garbage collector played by James Earl Jones. She also received 4 Emmy nominations. She was inducted into the Television Hall of Fame in 2011.

Carroll was also a regular Las Vegas headliner. I saw her perform numerous times, reviewing her shows. She was one of the most talented and beautiful performers to ever star in Sin City. Embarrassingly, I don't remember meeting her although many people have told me that once Vic Damone took me to her dressing room to introduce her to me. Apparently I told her I had watched and enjoyed Julia, which is true. Sadly, and I don't know why, I have no memory of that dressing room meeting.

In 1954, she made her Broadway debut as the young star of the Truman Capote-Harold Arlen musical House of Flowers. Richard Rodgers composed a Broadway musical for her 1962's No Strings, a love story revolving around an African American fashion model (Carroll) and a nebbish white novelist (Richard Kiley). It was Rodgers first effort following the death of longtime collaborator Oscar Hammerstein II, and Carroll earned a Tony Award, the first given to a black woman for best actress in a lead role of a musical.

She was approached by an NBC executive to star as Julia Baker, a widowed nurse raising a young son, on the comedy Julia. Later she would star on Dynasty.

She was married four times: to Monte Kay, a manager and a casting consultant on House of Flowers; to Freddie Glusman, a Las Vegas clothier (that union lasted only a few weeks); to magazine editor Robert DeLeon (he died in an auto accident in 1977); and to singer Vic Damone (from 1987 until their 1996 divorce). She had a 9-year romance with Sidney Poitier and a three-year romance with talk-show host David Frost.

In addition to her daughter Suzanne Kay, survivors include her grandchildren, August and Sydney.

JESSYE NORMAN American opera singer and recitalist associated with roles such as Wagner's Sieglinde, Ariadne by Richaat Mount Sinai St. Luke's Hospital in New York. Strauss, Gluck's Alceste, Beethoven's Leonore, and both Cassandre and Dido in Les Troyens by Berlioz who showcased a mastery of myriad styles throughout her career, died at Mount Sinai St. Luke's Hospital in New York on September 30, 2019 from septic shock and multi-organ failure secondary to complications of a spinal cord injury she suffered in 2015. She was 74.

In 1997, at age 52, Norman became the youngest person ever to earn the Kennedy Center Honor in the organization's 20-year history at the time. She received her National Medal of Arts from former President Barack Obama and has earned honorary doctorates from a number of prestigious schools, including Juilliard, Harvard and Yale. She is a member of British Royal Academy of Music and Georgia Music Hall of Fame. Norman even has orchid named after her in France, and the country also made her a Commander of the Order of Arts and Letters. She's earned 15 Grammy nominations. She earned Grammy Lifetime Achievement Award in 2006.

Before Ms. Norman took to opera stages around the world, she was surrounded by music during her upbringing in Georgia, singing often with her Baptist church choir. Spirituals remained a standard in her recitals and recordings, with He's Got the Whole World in His Hand serving as a frequent encore.

The Jessye Norman School of the Arts opened in 2003 in Augusta to provide a free fine arts education to disadvantaged children. The Augusta Chronicle reported that Norman was set to attend the October 11 street-naming ceremony in her hometown on Eighth Street, where the school is located. It will be named Jessye Norman Boulevard.

She is survived by two remaining siblings, James Norman and Elaine Sturkey.


















Next Column: October 13, 2019
Copyright: October 6, 2019 All Rights Reserved. Reviews, Interviews, Commentary, Photographs or Graphics from any Broadway To Vegas (TM) columns may not be published, broadcast, rewritten, utilized as leads, or used in any manner without permission, compensation and/or credit.
Link to Main Page
---
Laura Deni



For the snail mail address, please E-mail your request.
CLICK HERE FOR COMMENT SECTION