! >
Broadway To Vegas
  SHOW REVIEWS     CELEBRITY INTERVIEWS     GOSSIP     NEWS 
| | |
| --- | --- |
| | |
JEFF DANIELS' BLOOMIN' SUCCESS - - BROADWAY WALK OF FAME - - DAVID PEARL MUSIC PROJECT - - ROD STEIGER & KIM HUNTER HONORED - - MICHAEL RICHARDS MAKES WEST END STAGE DEBUT - - MAGGIE SMITH & JUDI DENCH CO-STAR - - POP MUSIC AUCTION - - MONK MESMERIZES - - DONATE . . . Scroll Down


JEFF DANIELS' BLOOMING SUCCESS
Jeff Daniels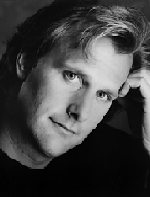 Jeff Daniels bucks the trend. In 1979 he married his childhood sweetheart, Kathleen Treado, on a Friday the 13th. They spent their 14th anniversary renewing their marriage vows in Las Vegas. Officiating was an Elvis impersonator who told them this was serious to him so they should stop giggling, but in the middle of the vows stopped to sing Love Me, Tender.

Then there is that business in Michigan. The project should have died on the vine. Instead The Purple Rose Theatre is a bloomin' success story.

The theatre was founded by Daniels in 1991 in the most unlikely place of Chelsea, Michigan.

While Daniels is not the first actor to start his own theatre, other thespian linked stages have been located in the New York tri-state area or metropolitan Los Angeles. Going "into the sticks" to create a theatre showcasing new works defies feasibility studies.

Alan Ribant, Managing Director of The Purple Rose, spoke with Broadway To Vegas.

"Jeff's original mission was to nurture original playwrights. Out of the 42 shows we've done, 24 have been world premieres.

People stereotyped as having a hay seed, corn field reputation are paying their hard earned money and taking their time to watch a totally unknown play.

"That's right!" gleefully responded Ribant. "As Jeff likes to say - We do "get it" out here. We are located 15 minutes from the University of Michigan. We are about 45 minutes to Detroit which has five million people and we are four hours from Chicago. We get a lot of theatre tours."



Lanford Wilson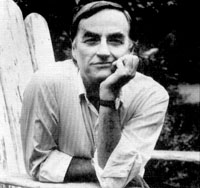 "This season two of our original plays will open off Broadway," continued Ribant. As the theatre that commissioned the work and premiered the project, The Purple Rose receives a small percentage of the royalties.

"Book of Days that Lanford Wilson wrote here will open this month at The Signature in New York," said Ribant. "It will be directed by Marshall Mason," he added referring to the former Artistic Director of Circle Rep and long time Wilson collaborator.

Book of Days which received the 1999 American Theater Critics Association's Best New Play Award will see its New York premiere staged October 15 - December 8.

"Our artistic director, Guy Sanville, will be going to New York to direct the other Wilson show, Rain Dance. Previews begin in April," Ribant added.

9/11 effected all forms of entertainment and The Purple Rose was no exception. "There was some drop off but we were able to overcome that because prior to 9/11 we had picked an entire season of comedies," explained Ribant.

To survive, most small, medium and regional non-profit theaters get their life's blood from subscription sales. The Purple Rose defied tradition.

"We don't sell subscriptions," emphasized Ribant. "We sell only single tickets. Since 1991 we have sold over 246,000 tickets. We now have a $1.5 million budget. About 60 percent of that is brought in through ticket sales."

The rest is from corporate sponsors, fund raisers such as last night's Gala Event or the annual Comedy Golf Tournament.

"Performances take place 42 weeks out of the year with six to seven shows a week," added Ribant.

Recently The Purple Rose underwent a multi million dollar renovation and expansion. See Broadway To Vegas column of January 28, 2001.

"We started with a miniscule budget and four employees that first year patching together this theater," continued Ribant. "We were living hand to mouth as we were building an audience out in the corn fields. Now we have 23 full and part-time employees and teach classes."



Alan Ribant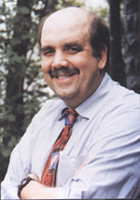 Detroit native Ribant has been on board as managing director since the beginning. No, he wasn't a friend or business partner of Daniels. He'd never met the man and simply applied cold for the position.

Ribant received a Bachelor of Fine Arts from Wayne State University and a Master of Arts from the University of Arizona and was employed at both of their theatre departments. Having spent 1983-1990 with regional theatre companies he was working at Lincoln Center in New York when he applied to Purple Rose.

"For personal and professional reasons I wanted to return to Michigan," explained Ribant. "I had been applying at other Michigan based theatres when I heard about Jeff starting a theatre. I applied and got the job. I started in on ground level," continued the managing director who commutes from Ann Arbor where he lives with his wife, Emily Bramblett, and their daughter Gemma.



Jeff Daniels as Gen. Joshua Chamberlain in Gettysburgh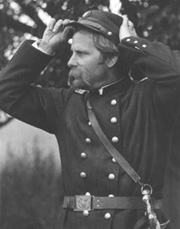 Daniels, a guy who believe in fate but has never been to psychic, has made some cosmic moves, traveling sans ego. Clint Eastwood called him a non-maintenance movie star.

The self-effacing actor always said he didn't want to be known as the snobbish movie star "with the big house up on the hill." So he started The Purple Rose theatre explaining, "I didn't want to be the millionaire movie star."

Opening up a little theatre solved that "worry." Daniels put his own bankroll behind the project.

Daniels patterned The Purple Rose after New York's Circle Repertory Company, which Daniels had joined as an apprentice in 1978.

He received an Drama Desk nomination for his performance as Jed in the 1978 Broadway production of Lanford Wilson's The Fifth of July. Daniels plays the role in several different production. In one of them he had to carry Christopher Reeve up a flight of stairs.

Daniels went on to win an Obie Award for the 1982 production of Johnny Got His Gun.

He may have honed his acting on Broadway, but it was the big screen that introduced him to the masses.

From Terms of Endearment, Heartburn, Marie, Pleasantville, Fly Away Home to Dumb and Dumber, from off-Broadway to Stephen Spielberg, Daniels is one of the few actors who can convincingly deliver both comedy or drama. Woody Allen called him the next Cary Grant.

The Purple Rose Theatre is named after the Allen directed The Purple of Rose of Cairo in which Daniels played an egotistical actor who steps down off the screen to romance a surprised Mia Farrow, who was then Allen's real life love.

While Daniels may have physically been in New York or Hollywood, his heart has always lived in Michigan. He made his leap of faith and has never looked back.

Today the multi-faceted Daniels is a blues guitarist who has written over 160 songs, penned eight plays and still manages to make what averages out to a movie a year.

In addition Daniels co-founded the Michigan based Purple Rose Films with Bob Brown. In that capacity he has written, directed, and starred in two original movies for PRF: Escanaba in da Moonlight and Super Sucker - which won the Audience Award for Best Feature at this year's HBO Comedy Arts Festival.

His full time commitment, The Purple Rose, has turned into one of the most successful little theatres in America.

If it appears that Jeff Daniels seems to have it all, it's because he works at it.



A scene from Across the Way Photo Courtesy The Purple Rose Theatre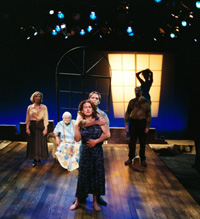 Currently on the marquee of The Purple Rose is Daniels' new play Across The Way directed by Guy Sanville, which began previews September 26, had the opening night Gala last night and runs through December 1.

Across The Way is the first new play by Daniels to be produced at the Purple Rose since 1998. This is the eighth world premiere that Jeff has written. Four of his plays have been published by Drama Desk services.

It is billed as a "mysterious play about a helpful neighbor who discovers that the secrets within an old man's heart mirror the emotions deep inside her soul."

Across The Way, which has nudity, features Sandra Birch, David Daoust, Bryan McElroy, Michelle Mountain, Inga R. Wilson and Will David Young.

Production design for Across The Way includes set design by Andrew Gorney, costume design by Colleen Ryan-Peters, lighting design by Reid G. Johnson, prop design by Danna Segrest, and sound design by Quintessa Duffield. The stage manager is Amy Hickman, with Michelle DiDimenico as assistant stage manager.


PUSH AWAY VIEWERS; MONK ENTICES


Two television series with quirky themes are being aired. One is a hit and one isn't. Both have ties to ABC.



Derek Cecil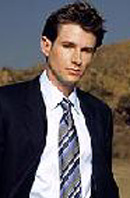 Push, Nevada is about an IRS investigator - played by Derek Cecil - trying to find out what's going on in a corrupt desert town called Push, Nevada. Someone has been embezzling millions from the local casino and everyone on the show is trying to find out where the cash is being stashed.

Push, Nevada the brainchild of Ben Affleck and Matt Damon, is a show with a fascinating theme, a gimmick of giving away $1 million dollars to a viewer who watches all 13 episodes of the ABC whodunit and solves the caper and - it's a failure. The creators have tried too hard.

Probably the demise will be blamed on placing the show opposite Friends and Survivor: Thailand. Actually, the show would have been doomed if it was the only thing on the air.

If the creators wanted to stage a psychological mystery game, then they should have consulted a few books on deviate psychology and the importance of color and movement in mind control. New York has the one the largest research libraries in the world. It's free and somebody should have taken their legs up those marble steps.

There are reasons advertising giants study the effects of color, movement and sound in marketing a product.

Push, Nevada is the product. The directing, lighting, costume and set colors doomed the show. What may have worked better on a big screen is both nerve wracking and suffocating on the boob tube.

Views are turning off the show and not able to articulate a reason. Numerous answers are being spewed about - acceptable sounding phrases from normal people who are reluctant to admit they don't understand why or can't explain their feelings.

It's psychological mind game playing, only the results are the absolute opposite of what the creators had in mind. Nobody is buying the product.

The colors are mostly hues of Navy blue and black with a red object or light thrown in. Somebody must have read a design book that says every totally dark room needs one object in it that is red, orange or yellow - which happens to be true - only in this case it is used too often and thus turns a dramatic effect into the annoying.

The camera angles are too sharp edged, frequently too close and too choppy. On a small screen - depending upon the personality of the person watching - the results are that the viewer gets nervous, anxious, jittery or bored. Instead of enticing the viewer to become a part of the audience and return, the effect is to just get away.

A person can be brain washed through the use of sound, light and movement. When the subconscious begins to feel trapped, the owner of that mind will flip the dial to break free from the camera angles, color, and lighting and not be able to put their finger on the reason. They just know they need to get away.

What makes a hit show is appealing to the person who works at least 40 hours a week, comes home tired, wants to be fed, and flop down in fron the television to relax. Push, Nevada is not mind friendly.

Demonstrating how to do it right is the marvelous show Monk, starring the delightfully talented Tony Shalhoub. Talk about placing a show opposite ratings' grabbers, this series debuted on the USA Network in July. They were up against everybody. But, if you are good, eventually people find you. Now ABC is not just re-running Monk episodes, but has Monk leading into Push, Nevada in hopes of gaining some hold over viewers.

In Monk Shalhoub plays obsessive-compulsive private investigator Adrian Monk, thrown into the state of both acute awareness coupled with dread following his wife's murder. Now he suffers from a fear of heights, milk, darkness and germs.

Brilliantly written, acted and directed, the show traps the audience into returning. The seduction is within the writing and acting. The directing, lighting, costume and set colors enhance the story rather than distract by attempting to be their own sub plot.



Broadway To Vegas is supported through advertising and donations. Priority consideration is given to interview suggestions, news, press releases, etc from paid supporters. However, no paid supporters control, alter, edit, or in any way manipulate the content of this site. Your donation is appreciated. We accept PAYPAL. Thank you for your interest.



BROADWAY WALK OF STARS patterned after the Hollywood Walk of Fame will have movie star Arlene Dahl, producer Marty Richards and other New York showbiz icons inaugurate this salute to Broadway by hosting a reception at Richard's River House duplex on Thursday, October 10. Special guest of honor, Carol Channing, will be one of the first artists to receive a star on Broadway. Jerry Herman, composer of Hello Dolly, Carol's most memorable musical, will present her with a replica of her star.

The Broadway Walk of Stars will begin on the sidewalks of Broadway at Times Square, with specially designed stars to be placed in the sidewalks throughout Times Square area.

In 1952, MGM Star Arlene Dahl became one of the first actresses in Hollywood to receive her star on the newly created Hollywood Walk of Fame. Today, fifty years later, Dahl is spearheading this project as President and Founder of The Broadway Walk of Stars Foundation, Inc. Alvin Cooperman is Executive Director of the foundation and Tim Tompkins is President of Times Square Business Development.

THE ACTORS STUDIO will salute Rod Steiger and Kim Hunter on October 11 in Los Angeles.

RICHARD RODGERS AWARD FOR EXCELLENCE IN MUSICAL THEATRE goes to Bernadette Peters. As the world of musical theater celebrates the Richard Rodgers Centennial, Pittsburgh CLO has joined with the families of Richard Rodgers and Oscar Hammerstein II and the Rodgers and Hammerstein Organization, to present the eighth Richard Rodgers Award for Excellence in Musical Theater to Tony Award-winning actress Bernadette Peters.

Established in 1988, this award recognizes an individual whose creative contributions to musical theater have clearly been spectacular - someone whose achievements will encourage others to similarly strive for excellence.

This prestigious award will be presented to Ms. Peters at a gala award dinner on October 10 at the Omni William Penn Hotel. Past recipients of the award have included including Mary Martin, Julie Andrews, Harold Prince, Sir Cameron Mackintosh, Stephen Sondheim, Lord Andrew Lloyd Webber and Gwen Verdon.


GOING, GOING, GONE


Guernsey's Auction House is doing its biggest pop music auction ever: Elvis' first guitar, a 1946 gift from his parents. Also the last one he ever played, from his 1977 St. Petersburg, Fla., performance are up for bid. Other guitars to be gaveled down belonged to Jimi Hendrix, John Entwhistle of The Who, B.B. King, Waylon Jennings, the Doobie Brothers, the Grateful Dead and Chet Atkins.



Elvis Presley guitars up for auction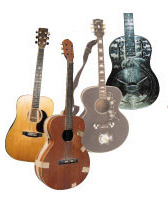 There are Kiss farewell tour outfits. An 800 lot auction contains costumes and props from major motion pictures. You can bid on a Charlie Chaplin cane, or a Marilyn Monroe dress and jewelry. Pianos include Elvis' player piano, Liberace's Baldwin concert grand, Motown's ivories which were used by Marvin Gaye, the Supremes and the Temptations.

Memorabilia. The Jackson 5 audition tapes, Michael Jackson's first signed contract, Madonna possessions, and autographed Joe Cocker items. Cars are also will go to the highest bidder. They include Hank Williams' 1948 Packard limo, Elvis' Mercedes and a Sinatra's Rolls.

The event takes place at the Altman Building, NYC Previews Oct 10-11 with the auction taking place Oct 12-13.

No joke - it's a girl for comedian Rita Rudner and her husband Martin Bergmann, who have adopted a now three-month-old infant they named Molly. The happy new parents were on hand when the little beauty was born in California. Waiting at home with a welcoming tail wag was Bonkers, the dog which is part of Rudner's act. The family lives in Las Vegas where Rita is a permanent enjoyment at the New York-New York Resort performing at least through December 31. Expect a lot of new comedy material as Rita copes with motherhood and Bonkers faces an identity crisis of no longer being the only "child" in the household.


SWEET CHARITY


DANIEL PEARL MUSIC DAY musicians around the world, including Itzhak Perlman, the Boston Symphony and the Jerusalem Symphony Orchestra, will participate in a tribute Oct. 10 to Wall Street Journal reporter Daniel Pearl on the first Daniel Pearl Music Day. Pearl, who was killed in Pakistan while pursuing a story about terrorists, would have been 39 on Oct. 10.

As a tribute to his life and as a way to unite around his spirit, the Daniel Pearl Foundation encouraged individuals to create or support a musical event in their community. Music projects to unite performers from disparate backgrounds in a common artistic pursuit with classical, jazz, blues and folk music especially encouraged. Currently events are being planned in the U.S., Asia, and Europe.

BAY STREET THEATRE BENEFIT starring Oscar and Tony Award winning Joel Grey takes place Saturday, October 12 at the Bay Street Theatre in Sag Harbor. Joel Grey - The Road to Cabaret - will be "an intimate evening of Conversation, Music and Q&A" beginning at 8 p.m. with a reception immediately following in the Theatre's Lobby.

Tickets to Bay Street's benefit evening, Joel Grey - The Road Cabaret are $100 per person and can be obtained by calling Julie Fitzgerald at Bay Street Theatre at 631-725-0818.


OTHER PEOPLE'S MONEY


LES MISERABLES the second-longest-running show in Broadway history will play its final performance March 15, 2003, having played a total of 6,612 performances and run 16 years on Broadway. The production has grossed $390 million on Broadway and $1.8 billion worldwide. Les Miserables never lost any money in any of its 16 years, although it is just currently breaking even.



KING OF HEARTS a rediscovery of the 1978 Broadway musical based on a 1960s film and returning to the pre-Broadway book by Steve Tesich, with music by Peter Link and lyrics by Jacob Brackman.

This whimsical comedy unfolds as a young World War I American soldier, Johnny Able, stumbles upon the curious inhabitants of a small French village who greet him as their long-lost king. He finds refuge and love while saving the village from the Germans.

Directed by Gabe Barre the cast features Robert Aronson, Pamela Burrell, Joe Farrell, Melissa Hart, Vanessa Lemonides, Gabor Morea, Casper Roos, Joe Vincent, Gordon Joseph Weiss. They are joined by the ensemble consisting of; Katie Adams, Mark Brey, Kevin Browning, Sally Mae Dunn, Bob Jester, Kevin Loreque, Rose McGuire, Kilty Reidy, Greg Roderick, Tom Souhrada, and Leslie Stevens.

That creative team includes; Peggy Hickey (Choreographer), James Youmans (Set Designer), Pamela Scofield (Costume Designer), Tim Hunter (Lighting Designer), Michael O'Flaherty ( Musical Director).

Goodspeed Opera House, East Haddam, CT Began previews on October 4. Officially opens October 11 with performances through December 15.

ARSENIC AND OLD LACE which will open at the Strand Theatre in London early next year, will star Emmy winning Michael Richards, making his West End stage debut. He plays the role made famous by Cary Grant in the 1944 movie. Tickets go on sale tomorrow. October 7.

Matthew Francis directs the cast which includes Stephen Tompkinson, Thelma Barlow and Marcia Warren.

Produced by Katharine Dore, designed by Stephen Brimson Lewis, with lighting by Mark Henderson.

Joseph Kesselring's Arsenic and Old Lace first opened in London at the Strand Theatre in 1942 and was last seen on stage at the Whitehall in 1977. Previews begin February 14 with the official opening slated for February 25. Strand Theatre in London.

THE BREATH OF LIFE by David Hare is a two person play starring Dame Maggie Smith and Dame Judi Dench directed by Howard Davies. This world premiere is a compelling tale of two women whose lives are interwoven in ways neither of them yet understand. Madeleine Palmer (Maggie Smith) is a retired curator, living alone on the Isle of Wight. One day to her door comes Angela Beale (Judi Dench), a popular novelist whom she has met only once before. The progress of a single night comes fascinatingly to echo the hidden course of their lives.

Press night is October 15. This world premiere, which is totally sold out, is taking place at the Haymarket Theatre in London.

ROUNDING THIRD by Richard Dresser will star George Wendt when the production has its world premiere of this play, about two down-on- their-luck little league coaches who battle their own demons while mounting a season against all odds. BJ Jones directs. October 9-November 17. Northlight Theatre which is the resident producing theatre at the North Shore Center for the Performing Arts in Skokie, Ill.

BLUE at the Pasadena Playhouse, has had the talented Leslie Uggams in the role of Peggy, replacing Phylicia Rashad who took a week's vacation. Ms. Rashad returns October 8. Playing through October 13th only, Rashad and Diahann Carroll star in this play by Charles Randolph-Wright. Music by Nona Hendryx, with lyrics by Nona Hendryx and Charles Randolph-Wright. The production also stars Clifton Davis and Michael McElroy as "Blue." Directed by Sheldon Epps.

SOME LIKE IT HOT starring Las Vegas resident Tony Curtis opens a four week run at the Golden Gate Theatre in San Francisco on October 8.

MISS SAIGON currently staging its New Jersey premiere. Music by Claude-Michel Schonberg . Lyrics by Richard Maltby, Jr. and Alain Boublil. Directed by Mark S. Hoebee. Through October 20 at the Paper Mill Playhouse, which is the State Theatre of New Jersey.

BASH by Neil LaBute is from the director of the films In the Company of Men, Nurse Betty and the new release Possession. This trilogy of short plays is about everyday evil. They include Medea Redux, in which a woman tells about her relationship with a junior high school English teacher; Iphigenia in Orem, in which a Utah businessman makes a chilling confession to a stranger in a Las Vegas hotel room; and A Gaggle of Saints, in which a young Mormon couple's anniversary weekend in New York City turns violent Opened October 4 running through October 18 at the Darkhorse Theater in Nashville.

A PLACE AT FOREST LAWN a new play by Luke Yankee and Jim Bontempo, will have a staged reading on Monday, October 7 at the Promenade Theatre in NYC. Yankee will the direct the cast headed by Frances Sternhagen and Marian Seldes and includes George Grizzard, Tony Goldwyn, Merle Louise, Jennifer Roszell, and Anthony Newfield.

Based on Lorees Yerby's award-winning one-act Save Me a Place At Forest Lawn, the play concerns the lives and loves of two elderly women who sit in a cafeteria and plan their funerals. Yankee originally optioned Yerby's work and adapted it into a full-length play as a vehicle for his mother, the late Eileen Heckart, who won an Emmy for her performance in a PBS-TV version of the one-act in the 1960s.

BRING IN 'DA NOISE/BRING IN DA FUNK starring Tony Award winning Savion Glover Oct. 8-13 at Boston's Wang Center for the Performing Arts

THE VAGINA MONOLOGUES starring Kim Fields with Rhonda Ross and Glynis Bell at Cashman Center Theatre in Las Vegas. October 8-13

ALELIER conceived and directed by Vassar College graduate Jennifer Wineman. The production is based on the paintings of Belgian-born and Paris-based artist Pierre Alechinsky. Atelier is a collaborative fusion and text and movement. Alechinsky's work is part of the permanent collection of the Pompidou in Paris and has been given retrospectives at the Guggenheim in New York. Alelier opens October 17 at The University Settlement, Speyer Hall Auditorium, NYC.

SPIDER-MAN LIVE!! spins out a 40-city tour beginning October 9 at the Oakdale Theatre in Wallingford, CT. Written and directed by Kevin Shinick the stunt heavy production features Michael Souveroff, Patricia Wilcoxson, Julie Leedes, Gary Martin, Colin Follenweider (as Peter Parker), Sean Colon, David Hutson, Jon Bookout, Janelle DeMarzo, Ottavio Gesmundo, Kevin Shinick and Paul Rubin (in voiceover roles), Mike Withycombe, Eric D. Braun, Brian Hite, Aaron Vexler, with swings Naomi Brenkman, Michael Dean and Michael Moran.

Spider-Man Live! weaves the magical tale of Peter Parker, just a typical high-schooler with girl troubles until he's bitten by a radioactive spider during a class field trip. The stunt spectacular brings all of Spidey's most famous exploits to life - from his public debut in a triumphant wrestling match to his heart-stopping rescue of true love Mary Jane Watson from the evil clutches of The Green Goblin.

The show features flying effects by ZFX Flying Illusions, special effects by WOW! Works, and stunt choreography by Ottavio Gesmundo.The masked hero will bring his show to 40 US cities before leaping across the Atlantic to cast his web over Europe, Asia and Australia.


LAUGH A LOT


JERRY SEINFELD sharing his thoughts Friday in Baltimore, Maryland in Meyerhoff Symphony Hall.

JAY LENO telling stories tonight at the Majestic Theatre in Dallas, Texas.

DAVID SPADE on stage at Caesars Palace in Las Vegas October 12.

MARTIN SHORT starring at Caesars Palace in Las Vegas October 13.

PAULA POUNDSTONE on stage Friday at The Grove of Anaheim in Anaheim, California.

DANGERFIELD'S has recently celebrated its 33rd anniversary. It is the oldest, longest running comedy club in the world and was opened by Rodney Dangerfield and musician Anthony Bevacqua. Comedians change weekly. Appearing Oct. 14 - 20 are; Jim David, Jessica Kirson and Russ Meneve.


WHO'S WHERE


BRUCE SPRINGSTEEN October 6 in Philadelphia, at the First National Arena October 7 in Buffalo, NY at the HSBC Arena.

ANN HAMPTON CALLAWAY Oct. 8-19 Feinstein's at the Regency in New York City.

SMOKEY ROBINSON singing today at the Performing Arts Center in Purchase, New York. On Tuesday he is center stage at the Forum in Harrisburg, Pennsylvania. On Wednesday he can be enjoyed at the Tower Theatre in Upper Darby, PA. Friday finds the performer at the Foxwoods Casino in Mashantucket, Ct. He closes out the week, Saturday, at the Murphy Auditorium in Baltimore, Maryland.

ELVIS COSTELLO on stage this evening at The Backways in Austin, Texas. Tomorrow the show is at the Verizon Wireless Theater in Houston, Texas. On Wednesday the action moves to the Midland Theatre in Kansas City, Missouri. On Thursday he's center stage in St. Louis, Missouri at the Pageant and on Friday he'll be in the spotlight at the Taft Theatre in Cincinnati, Ohio.

KORN on Tuesday in Manchester, New Hampshire at the Verizon Wireless Arena. Wednesday the show is at the Continental Airlines Arena in East Rutherford, New Hampshire and on Friday the performance takes place at the Patriot Center in Fairfax, Virginia.

SWEET HONEY IN THE ROCK Saturday at the Gammage Auditorium in Phoenix, Arizona.

GEORGE WINSTON Monday on stage at Thrasher's Opera House in Green Lake, Wisconsin. On Wednesday the show is at the Sentry Theatre in Stevens Point, Wisconsin and on Friday the performances takes place at the Performing Arts Center in Cedarburg, Wisconsin.

THE OAK RIDGE BOYS in harmony Thursday at Harrah's in Cherokee, North Carolina. On Friday the guys are at the Cole Auditorium in Hamlet, North Carolina and on Saturday the songs will be sung at the Alabama Theatre in Myrtle Beach. South Carolina.

THE CAPITOL STEPS perform Friday at the Weinberg Center in Frederick, MD. Saturday finds the group at the Flint Cultural Center in Flint, Michigan and on Saturday the show is at the McHale Auditorium in Logansport, Indiana.

JOHNNY MATHIS a two nighter Friday and Saturday in Reno, Nevada at the Silver Legacy Casino.

JOURNEY Thursday in Honolulu at the Blaisdell Arena and on Saturday in Maui, Hawaii at the Art & Cultural Center.

RUSH Friday in West Palm Beach, Florida at the Coral Sky Amphitheatre.

THE ROLLING STONES Saturday roll into Ford Field in Detroit.

PAUL Mc CARTNEY has a busy week. On Monday he is in Raleigh, North Carolina at the Entertainment and Sports Arena. On Wednesday Sir Paul is on stage in St Louis at the Savvis Center. Thursday finds him in Columbus, Ohio at the Schottenstein Center. He closes out the week, Saturday, in New Orleans at the New Orleans Arena.

JOHN McDERMOTT opens a three nighter Wednesday at the Mohegan Sun Casino in Uncasville, CT.

HARRY BELAFONTE in a two nighter Tuesday and Wednesday at the Cerritos Center in Cerritos, California.

TOM WOPAT kicks off the new season at the New Jersey Performing Arts Center on Oct. 12. Wopat, will offer a variety of American standards at his Chase Room engagement. Cabaret goers can expect the former Annie Get Your Gun star to wrap his rich baritone around songs by Harold Arlen, Hoagy Carmichael, Frank Loesser, Cole Porter and Stephen Sondheim.

BEN VEREEN delivering a lecture October 7 in Lansing, Michigan.

LONDON PHILHARMONIC October 7-8 at Carnegie Hall, NYC.

MANDY PATINKIN has a new 50-city tour, which hits Abravanel Hall in Salt Lake City on Thursday, October 10. His all-Broadway concert this week comes to the beehive state under the auspices of Clear Channel's Broadway in Utah series. Patinkin is joined on stage by his longtime accompanist Paul Ford.

SWEET GEORGIA BROWN featuring the Uptown Horns and Bill Sims as part of the Great Women in Music presentations at B.B. Kings Blues Club in New York City. Tonight, October 6.

TONY DANZA had a busy week in Las Vegas. In addition to starring at the Orleans Hotel, where he closes this evening, Danza appeared at the Virgin Record Store in the Forum Shops Mall to meet and greet his fans and autograph copies of his latest CD.


PIFFLE AND PROFUNDITIES


TIM BUSFIELD who won the best supporting actor in a drama for his role in thirtysomething and directed the season opener of Ed once saw one James Bond film 13 times and was asked to leave the theater for saying the dialog out loud.

HARVEY FIERSTEIN straps on 35-pound liquid breasts to help transform himself into homemaker Edna Turnblad in the hit musical Hairspray.













Next Column: October 13, 2002
Copyright: October 6, 2002. All Rights Reserved. Reviews, Interviews, Commentary, Original Photographs or Graphics from any Broadway To Vegas (TM) columns may not be published, broadcast, rewritten, rewritten, utilized as leads, or used in any manner without permission, compensation and/or credit.
Link to Main Page
---
Laura Deni



U.S. Postal Address: Post Office Box 60538, Las Vegas, NV 89160
CLICK HERE FOR COMMENT SECTION