! >
Broadway To Vegas
  
 SHOW REVIEWS CELEBRITY INTERVIEWS GOSSIP NEWS

| | |
| --- | --- |
| | |
LIVE THEATRE ON BUMPY ECONOMIC RIDE - - THE LION KING TO ROAR INTO LAS VEGAS - - EISENHOWER THEATRE RE-OPENS WITH BROADWAY: THREE GENERATIONS - - TUTANKHAMUN AND THE GOLDEN AGE OF THE PHARAOHS - - FART TAX - - ELTON JOHN AND BILLIE JEAN KING PLAY TENNIS - - NEW CABARET OPENS IN SACRAMENTO WITH FOREVER PLAID - - GOODSPEED MUSICALS PARTNERS WITH THE MARK TWAIN HOUSE AND MUSEUM - - DONATE . . . Scroll Down


Copyright: October 5, 2008
By: Laura Deni

CLICK HERE FOR COMMENT SECTION
WE NEED YOUR HELP....
BROADWAY TO VEGAS, which has been in existence over 10 years, is not affiliated with any blog. A copyright clause is at the bottom of every Broadway To Vegas column. Recently, it has been brought to our attention that there is a Las Vegas based blog with an extraordinarily similar title. If you have provided that (or any) blog with: information, invitations, purchased anything through any link on that blog or transferred money, goods or services to anyone connected with that blog THINKING YOU WERE DOING BUSINESS WITH BROADWAY TO VEGAS - we want to hear from you. The more detail the better. Thank you.
TURBULENT ECONOMY TAKES LIVE THEATER ALONG FOR THE RIDE


As Bette Davis said in All About Eve, "...fasten your seatbelts, it's going to be a bumpy ride!..."

The economy is on a roller coaster. People are cutting back, or at least thinking twice about how to spend their entertainment dollar. Many foundations have trimmed back donations. Of course, there will always be people with money to burn.

However, for the vast majority of theaters - even in the best of times - meeting the budget is a difficult task.

Broadway To Vegas contacted a variety of venues and those who represent performance spaces, to get a read as to how they foresee their future.



Caryn Desai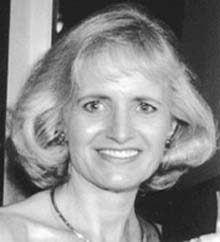 The International City Theatre, Long Beach, is in its 23rd year, performing a five-play season, a holiday show and seven community and educational outreach programs. ICT has received almost 200 prestigious awards for excellence in professional theatre. Caryn Desai serves as General Manager.

"International City Theatre has experienced an increase in our subscriber base over the past two years," reported Desai. "Since our subscription campaign just started a month ago for next season, it is too soon to tell if this trend will continue. At this time, we are currently running even with last year."

"Single tickets seem to vary from show to show. However, this year's ticket sales will do better than last."

"We still have one remaining production and our numbers now are already close to last year's full season single ticket sales. Whether that is due to the economy or the play selection is anyone's guess. Because the demographic of a theatre goer is usually those with more education and expendable income, we are waiting to see if we are affected. It may be that those with more expendable income will not be flying off to Europe or another vacation but stay closer to home. That is what we all need to capitalize upon - local fun, local entertainment."

"We just completed our annual fundraiser and did not experience a downturn although we went into it with some trepidation," admitted Desai. "We actually did well and still attracted 600 people to the event. The challenge continues though since costs continue to increase, theatres have to increase sales or find ways to cut expenses. Since our team is already lean and mean, it would be difficult to cut so we take on the challenge of increasing sales. Ultimately, that is our focus anyway - to depend more on earned revenue than unearned (donated)."

"Now getting close to the end of our 23rd year, we still take it one year at a time and through much determination, fiscal responsibility, and assistance from many, we manage to end each year in the black. Now that's a trend we want to continue!"

Theatricum Botanicum, located in thee Topanga Canyon area of Los Angeles, began in the 1950s when Will Geer, one of the many actors victimized by the McCarthy Era Blacklisting, opened a theatre for Blacklisted actors and folk singers on his Topanga property, Today Theatricum Botanicum is a professional repertory theatre which presents thought-provoking classics, socially relevant plays, and education programs in a beautiful, natural outdoor sanctuary for the arts. Since 1978 Ellen Geer has served Artistic Director.

"It's sadly true...when the economy is in chaos...theatres thrive if they keep their tix price at a decent level that match the hardship of their audiences..."



Neil Patrick Harris generates ticket sales for The Importance of Being Ernest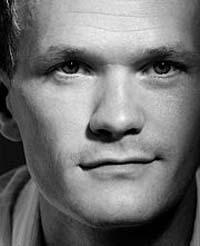 Michael Nelson is the audience development director at L.A. Theatre Works.

"We have been booking for a new season since Labor Day, when the economy appeared to be very shaky," Nelson responded. "I had fully expected our sales to be off significantly, but surprisingly, we have experienced an up tick in subscription and single tickets sales!"

"I attribute this to several things. First of all, we have a great season planned and we have marketed it very well. That said, however, it's my opinion that since many people opted for a "stay-cation" this summer, they have some income to try things in Los Angeles that they might not have otherwise. Also, the daily news is pretty gloomy and I get a sense from our patrons that people are looking to be entertained - our lighter offerings (like The Importance of Being Earnest with Neil Patrick Harris) are booking quite well, even though they are well into 2009!"

Florida Stage is the southeast's largest theatre dedicated to producing exclusively new and developing work that deal with issues, ideas, and the innovative use of language, structure, and style.



Interior view of Florida Stage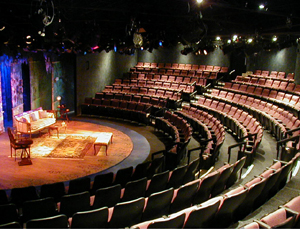 Michael Gepner is their Director of Marketing. "Our subscription ticket sales are even with the same date last year which is good news as we have a large and solid subscriber base."

"With regards to single ticket sales we don't know anything yet. Leading indicators are strong but a lot remains to be seen. We have budgeted no increases for the coming year. We are not big on gimmicks and groveling. We are however refocusing the use of available resources and rethinking traditional promotional and advertising venues. We have to learn to be as innovative and strategic in our ongoing approach to audience development as we are with the product that we produce."

Dallas Theater Center Public Relations Manager Jacob Cigainero is optimistic. "Dallas Theater Center is fortunate to have a loyal subscriber and donor base that recognizes the vital importance of the arts to a community's health, even in hard economic times. We are confident that as long as we produce work that is relevant to our audiences and continue developing our organization by producing new and fresh work and reaching out to the diverse communities of Dallas, we'll continue to be a healthy and successful organization."

Scott A. Myers is the Marketing and Public Relations Director for The Gem & Century Theatres and Century Grille in Detroit. "The Detroit area and Michigan in general has been experiencing a down economy for a long time now, so things have not changed too dramatically for us," he commented.

"We do not have a season ticket program, so our sales are based on a show-by-show basis."

Historically, a down economy has actually increased some types of entertainment revenue - because in times of doom and gloom people need to have fun.

"I believe we've seen a little bit of this, but even so the market remains price sensitive," he responded.

"Discount programs or promotions are working better than in past years, and we have not raised the price of our full-price tickets. We have not tried any new types of gimmicks, but we always try to use value-added promotions with all of our shows. The Gem & Century Theatres in Detroit are for-profit theatres so we do not receive grants and do not have subscriptions."



WYO Theater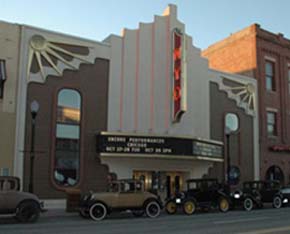 WYO Theater is a live performance venue in Sheridan, Wyoming featuring national and regional touring companies and concerts, as well as showcasing local talent. Their benefit theater gala Crazy For You takes place October 18, followed by encore performances of the Tony-Award winning musical October 23-26.

Executive Director Nicolas Johnson opined: "I really can't tell you now how the economy will affect us. We have not seen any pattern as of yet. Basically it's too soon to tell. Perhaps in a few months I'll be singing a different tune!"

Jim Baldassare Public Relations, New York City: "No one in theater will be helped by the economic downturn but I'm thinking Off Off Broadway theater in New York City, won't be hurt as much as Broadway and Off Broadway. Ticket prices are much lower and the Off Off runs are relatively brief — 3 to 4 weeks. Also, these productions are not looking for a sustained, open-ended run audience. Of course, if there's less money out there more stuff may not get produced and then of course...that's a problem in and of itself for everyone."

Joe Trentacosta Public Relations, New York City: "I did get word that one of my clients is shutting the show down one week early – which is a bit unusual, in a very limited run, but with limited ad budgets and shrinking editorial coverage, if you can not get an audience in quickly to get the word of mouth out, your doomed. "


ART AND ABOUT


TUTANKHAMUN AND THE GOLDEN AGE OF THE PHARAOHS is the renowned exhibition that has drawn 5 million visitors worldwide. The exhibition returns to the United States from London for a three-city encore tour. The other cities for the tour have not yet been announced.

Tutankhamun and the Golden Age of the Pharaohs explores the figures who guided ancient Egypt more than 3,000 years ago. The exhibition focuses on the 18th Dynasty, a 100-year period when Egypt was at the height of its power and the "golden age" of Egyptian artistry. This was the era when Tutankhamun and his ancestors reigned.

The extensive array of more than 130 extraordinary artifacts from the tomb of Tutankhamun and other ancient Egyptian sites features 50 of Tutankhamun's burial objects, including his royal diadem and one of the four gold and precious stone inlaid canopic coffinettes that contained his mummified internal organs.

Opened at the Dallas Museum of Art on October 3, 2008. On display through. May 17, 2009.


SPREADING THE WORD


The Goodspeed Opera House in East Haddam, CT is currently staging Big River the Tony Award winning musical about the adventures of Huck Finn.

In 2009 our nation will celebrate the 125th Anniversary of the publishing of Adventures of Huckleberry Finn. Goodspeed Musicals has partnered with The Mark Twain House & Museum to broaden the scope of Twain beyond the page to the stage. To enhance our audience's experience of Big River, Goodspeed has planned several one-night-only free events.

On Saturday, Oct. 11 showgoers can participate in a very special program at the Goodspeed Opera House highlighted by readings from Mark Twain's works by special guest, Award-winning author Wally Lamb. Learn first-hand about the creative process behind making musicals at the Goodspeed Opera House hosted by Will Rhys with Big River Director Rob Ruggiero. Patrons can also take part in a lively post-show audience discussion with the cast and a special guest from The Mark Twain House & Museum on Thursdays, Oct. 23, Nov.6, and Nov.20. The series, featuring Big River cast members, will highlight various themes from Big River, Mark Twain's writings, and the Goodspeed Musicals production.

· On Oct. 23, join the topic is Twain in Connecticut: Yesterday & Today.
· On Nov. 6, Michael O'Flaherty, Goodspeed Musicals' Resident Music Director, will be on hand to discuss Music of the River: The Styles That Inspired Big River.
· On Nov. 20, it's Teen Night at the Opera House. After the show, teens can learn first hand from the musical's Tom Sawyer, Huck Finn, and others about their experiences as youth in theatre and The Challenges of Portraying an Iconic Character.

Backstage at Goodspeed events are free with a ticket to that evening's performance.

Broadway To Vegas is supported through advertising and donations. Priority consideration is given to interview suggestions, news, press releases etc from paid supporters. However, no paid supporters control, alter, edit, or in any way manipulate the content of this site. Your donation is appreciated. We accept PAYPAL. Thank you for your interest.


SWEET CHARITY


SMASH HITS Advanta World TeamTennis' (WTT) wildly popular charity tennis exhibition comes to Kennesaw State University in Kennesaw, GA on October 12, 2008. The 16th annual event, originated and hosted by long-time friends Sir Elton John and Billie Jean King, will benefit the Elton John AIDS Foundation (EJAF) and the Atlanta AIDS Partnership Fund.

The charity tennis tournament will be co-chaired by civic leaders Dr. Bobbie Bailey, Charlie Hendon, and Sacha Taylor. This year, Andy Roddick, Martina Navratilova and Anna Kournikova and Donald Young are among the tennis stars who will join team captains Elton John and Billie Jean King for five sets of tennis using the WTT format. Sir Elton also plans to participate in a celebrity doubles event to open the evening.

There is also a VIP Champagne Brunch Reception with Special Guest Players. Guests are asked to dress "tennis chic." Since its establishment in 1993, Smash Hits has raised over $8.5 million for EJAF's grant-making initiatives supporting HIV/AIDS-related prevention, stigma and discrimination reduction, and direct care and service programs, as well as for a local AIDS charity in the city hosting the event.

DANNY GANS CHAMPIONS RUN is an annual event benefiting the Nevada Childhood Cancer Foundation. Runners, walkers and community supporters will meet and compete in 5K run, 1-mile fun walk, and Centipede team race. Following the 5K there will be an inspirational mini-run for children with critical illnesses, called the Champions Run for Life – a truly one of a kind and unforgettable event in Las Vegas. There will be plenty of fun for the entire family including food, drinks, a raffle, and entertainment.

The 13th Annual Danny Gans Champion's Run for Life will be held at The District at Green Valley Ranch on Saturday, October 11, 2008.

Gans, the man of a thousand voices, who has a permanent home at the Mirage, has a long standing reputation of being a Vegas performer with a sincere interest in the community.


OTHER PEOPLE'S MONEY


BOEING-BOEING the 2008 Tony Award winner for Best Revival of a Play, has recouped its initial $2.65 million investment, As of last week, grosses for the Broadway run were $9.2 million.



THE LION KING will roar into Las Vegas replacing the long running and successful mounting of Mamma Mia at Mandalay Bay. Performances begin April 20, 2009 and officially open May 2, 2009,

The Walt Disney Company is showing the courage of a lion in staging a production in Sin City that will be "virtually identical" to the Broadway production, which runs 2 hours 45 minutes, with an intermission. In a city noted for a short attention span and even shorter outfits on cocktail waitresses, whether the elaborate, incredible Tony award winning animal costumes of Julie Taymor can hold the crowd past intermission will be a crucial element.

The current production, Mamma Mia! runs two-and-a-half hours. Will an extra 15 minutes make a difference?
The Lion King which has taken home six Tony Awards, including one for Best Musical; eight Drama Desk Awards; six Outer Critics Circle Awards; two Sir Laurence Oliviers; the Evening Standard Award for Best Theatrical Event; and three Los Angeles Drama Critics Circle Awards, features a score by Tim Rice and Elton John who regularly plays at Caesars Palace. It's anticipated that John will be a high profile promoter of this effort.

The current production at the Mandalay Bay Theatre, Mamma Mia! concludes its Las Vegas engagement January 4, 2009.

The Lion King currently plays the Minskoff Theatre on Broadway.

BROADWAY: THREE GENERATIONS After nearly 16 months of renovations, the Kennedy Center's Eisenhower Theater reopens its doors with a grand celebration of three generations of Broadway composers. This eagerly anticipated Washington event is hosted by Academy Award winner Shirley Jones.

Lonny Price directs an evening with abbreviated versions of three Broadway musicals from three eras of the Great White Way as a concert.

The three musicals are: the Gershwin hit Girl Crazy; Charles Strouse, Lee Adams and Michael Stewart's Bye Bye Birdie; and Henry Krieger and Bill Russell's Side Show. Included in the cast will be Brooks Ashmanskas, Lisa Brescia, Jenn Colella, Randy Graff, Michael McElroy and Max von Essen.

Final performance night is October 5, Eisenhower Theater at the Kennedy Center in Washington, DC.

HUGHIE by Eugene O'Neill. Directed by Robert Falls. Starring two time Tony-award winner Brian Dennehy and Joe Grifasi.

Erie Smith, a small-time gambler played by Dennehy, wanders home to a seedy New York hotel fresh from a grief-stricken bout of drinking: Hughie, night clerk and once-captive audience for Erie's tall tales, has died.

Will Erie find in Hughie's replacement (Joe Grifasi) the affirmation and friendship he craves? One loner seeks solace in another in Eugene O'Neill's snapshot of two souls on a city's margins.

The show comes to Long Wharf Theatre from a successful run at the Stratford Shakespeare Festival, where it played to full houses and critical acclaim.

Hughie is one of the last plays Pulitzer Prize-winning playwright Eugene O'Neill wrote in his career. In 1942, O'Neill sent his friend, drama critic George Jean Nathan, a letter describing a planned eight-play cycle of monologues in which the speaking character would share with a mostly silent listener the memory of someone who had died. O'Neill called the cycle "By Way of Obit." Hughie is the only play from that proposed cycle that was completed.

"Via this monologue you get a complete picture of the person who has died - his or her whole life story - but just as complete a picture of the life and character of the narrator," O'Neill wrote Nathan. "And you also get, but another means - a use of stage directions, mostly - an insight into the whole life of the person who does little but listen."

Tony Award winner Eugene Lee serves as set designer. Lee was recently inducted into the Theatre Hall of Fame. Costume designs by Rachel Anne Healy. Lighting design by John Culbert who is the dean of The Theatre School at DePaul University. Sound design by Richard Woodbury who is a faculty member at Columbia College Chicago serving as Music Director in the Dance Department. Bonnie Brady is the stage manager.

Previews begin October 8 with the official opening set for October 15. Performances continue through November 9 at the Long Wharf Theatre in New Haven, CT.

THE BURIAL AT THEBES Dominique Le Gendre's new musical adaptation of Seamus Heaney's The Burial at Thebes is billed as "a project of real significance."

This is the first time in history that two Nobel Laureates have collaborated on a new piece of music theatre, the first time that Seamus Heaney has allowed an operatic treatment of one of his works, and it is fellow Noble Laureate Derek Walcott's UK debut as Stage Director and Designer.
Thirteen musicians from Manning Camerata will be joined by an international and multicultural cast of actors and singers, conducted by Peter Manning.

Lighting: Helen O'Neill. Associate designer: Malwina Chabocka. Orchestra: Manning Camerata. Conductor: Peter Manning.

The singers are: Brian Green, Idit Arad, Andrea Baker, Olivier Dumait, Martin Nelson, Maureen Brathwaite, Jonathan Peter Kenny, Richard Coxon and Franz Hepburn.

The actors are: John Joyce and John Van der Put.

The world premiere tour begins at Shakespeare's Globe in London on Saturday October 11, 2008.

SAVION GLOVER'S BARE SOUNDZ melds acoustic vibrations - including a musical mosaic of beats from jazz, Caribbean, and other contemporary musical genres - in this exuberant celebration of tap as song. Featuring Marshall Davis Jr., Maurice Chestnut, and Glover's jazz group The Otherz, this concert-style production celebrates tap dance as a percussive instrument and displays the infinite versatility and virtuosity of Glover's genius, whose brilliance in such shows as Bring in 'Da Noise, Bring in 'Da Funk and Classical Savion are legendary. Thursday, October 9, at the Flynn Center for the Performing Arts in Burlington, VT.

SUNKEN RED Directed by Guy Cassiers after the novel by Jeroen Brouwers.

Starring Dirk Roofthooft.

Just three years old when he, his family, and thousands of other Dutch citizens were interned in a Japanese prison camp, Dutch writer Jeroen Brouwers witnessed atrocities that robbed him of his innocence. Channeling his experiences into the terse, evocative prose of his critically-acclaimed autobiography Sunken Red.

Renowned for his adaptations of Proust, Gogol, and Tolstoy, Cassiers treatment of Brouwers' text is billed as "unsentimental, raw, and real, surging and sighing in the masterful hands of actor Dirk Roofthooft, whose disjointed speech and gestures betray a man desperate to escape his past. As live-feed video projections flicker on his face like recollections erupting in the mind, we are left to wonder darkly, yet with hope: are we—or are we not—more than what we remember?"

Set, video, and lighting design by Peter Missotten. Sound design by Diederik De Cock. Video design by Arjen Klerkx. Adapted by Corien Baart, Guy Cassiers, Dirk Roofthooft. Dramaturgy Corien Baart, Erwin Jans. Costumes by Katelijne Damen.

Performed in English.

Part of the 2008 Next Wave Festival. Performances Oct 7, 9-11 at the BAM Harvey Theater, Brooklyn, NY.

FOREVER PLAID by Stuart Ross is the debut show for the new 200-seat, Cosmopolitan Cabaret in Sacramento, CA. The boldly renovated 1956 Woolworth Building has as modern take on retro is being billed as "sophisticated dining, entertainment and social hub - under one roof."

Forever Plaid is directed and choreographed by Guy Stroman, an original member of the New York cast, who has previously directed several long-running productions of the musical around the country.

The Plaids include; Chris Crouch portraying Sparky, J.D. Daw as Jim, Sean Patrick Hopkins as Smudge and Justin Packard as Frankie.
The stage set, props and costumes for this production are from the Pittsburgh Civic Light Opera, whose Cabaret Theatre opened in 2004 with the show. The piano player is musical director Chris Schlagel. On bass is Chelsea Gordon. Lighting designed by Steve Odehnal and sound designed by Robert Sereno. The show is booked as an open-ended run with performances scheduled through February 1, 2009.




WHO'S WHERE


CAPITOL STEPS Just in time to offer some well-rounded levity to election season, the hilarious political comedy of the Capitol Steps take to the stage with wisecracks directed at both "the reds" and "the blues," reminding us that—regardless of political affiliation—everyone needs a good laugh. Sung to the tunes of familiar songs, the equitably-distributed satire of the Capitol Steps is literally generated from the Hill. The cast of the Capitol Steps includes many members that have worked on Capitol Hill for Republicans, Democrats and those who, in the words of the Steps, "firmly straddle the fence." Thursday, October 9, at Farthing Auditorium - Appalachian State University in Boone, North Carolina.

NANCY WILSON the Grammy-and Emmy-winning song-stylist who performs jazz and popular standards, as well as R&B favorites and bluesy show tunes performs October 7 at the Kennedy Center Concert Hall in Washington, DC.

MADONNA opens a four night engagement, Monday, October 6, at Madison Square Garden in New York City.

ALICIA KEYS on tour in Europe performs Friday, October 10, at the Drazen Petrovic Memorial Centre in Zagreb, Croatia.

ROBIN WILLIAMS telling funny stories tonight, Sunday, October 5, at the Palace Theatre in Columbus, OH. On Friday he'll be getting laughs at Playhouse Square in Cleveland and on Saturday he's on stage at the Taft Theatre in Cincinnati.

ALANIS MORISSETTE performs this evening, Sunday, October 5, at the Riverside Theatre in Milwaukee. On Tuesday she can be enjoyed at the Michigan Theater in Ann Arbor. Wednesday the show is at Massey Hall in Toronto. On Thursday she's in the spotlight at the Place des Arts in Montreal. On Saturday the performance is at Hamilton Place Theatre in Hamilton, Ontario and next Sunday she stars at the National Arts Centre Theatre in Ottawa.


PIFFLE AND PROFUNDITIES


FART TAX farmers in New Zealand are stinking mad that the government has come up with the idea of putting a levy on the global-warming emissions of sheep and cows.

These hoofed beasts which chew the cud in the various compartments of their stomachs - produce methane which they then emit. This methane creates over half of the global warming pollution in New Zealand. New Zealand has prided itself as a good global citizen, committing to reduce its global warming emissions to 1990 levels.

Hence the levy, or "tax" as farmers instantly called it. In fact, a "Fart tax" - Fart, standing of course, for the Fight Against Ridiculous Taxes. Also a handy acronym for the bumper stickers that are spotted all over New Zealand.

Research - partly funded by farmers - is now taking place to determine whether a vaccine might stop cows and sheep passing wind.

Or, maybe they could take a hint from Wisconsin. They are turning cow manure into electricity. ( See Broadway To Vegas column of June 24, 2001 )

Next Column: October 12, 2008
Copyright: October 5, 2008. All Rights Reserved. Reviews, Interviews, Commentary, Photographs or Graphics from any Broadway To Vegas (TM) columns may not be published, broadcast, rewritten, utilized as leads, or used in any manner without permission, compensation and/or credit.
Link to Main Page
---
Laura Deni



U.S. Postal Address: Post Office Box 60538, Las Vegas, NV 89160
CLICK HERE FOR COMMENT SECTION