! >
Broadway To Vegas
  SHOW REVIEWS     CELEBRITY INTERVIEWS     GOSSIP     NEWS 
| | |
| --- | --- |
| | |
Copyright: October 3, 1999
By: Laura Deni
CLICK HERE FOR COMMENT SECTION

CELINE DION DELIGHTS PACKED HOUSE


CELINE DION
Celion Dion originally scheduled for an Omaha, NE engagement four months ago, but dropped out to care for her ailing husband, appeared in concert last Wednesday in the Civic Auditorium Arena.

The performance benefited the Nebraska AIDS project. In addition to regularly priced tickets, the organization sold "perk tickets." $1,000 got the concertgoer the opportunity to attend Celine's day-of-event rehearsal and sound check, plus an invitation to Celine's pre-concert reception. They also got an autographed CD and a concert T-shirt. For $500 bucks the ticket buyer got recognition in the program, the autographed Dion CD, concert T-shirt and special events poster. Those $250 tickets garnered program mention and a poster.

In a stage presence drawing heavily from Elvis Presley and Wayne Newton, the French-Canadian songbird didn't disappoint. She ascended the stage through a heart shaped revolving set, as spotlights panned the theater and dog dramatized the event.

Dion enthralled the packed house of 9,627 with solo renditions as well as duets with Barbra Streisand and the Bee Gees, thanks to prerecorded video beamed on four large screens.

For the song Let's Talk About Love, the Grammy winner was joined on stage by the Des Moines, Iowa Children's Chorus, which sent 24 singers from its group, ages 12 and younger.

Befitting a diva, Dion was rewarded with audience members throwing flowers at her feet.

Wednesday's show was one of just five more the songbird will perform between now and Dec. 31. At that time she has said she will retire indefinitely in the hopes of becoming pregnant. If you didn't get an opportunity to catch the Omaha event you have another opportunity this Thursday, Oct. 7, at Radio City Musical Hall NYC. That concert will be taped for broadcast as a special on CBS-TV Nov. 24.

She recently released Au Coeur Du Stade, a live album recorded at Stade de France. On Nov. 16, Dion will release her first English compilation, which will be a cross between a greatest hits album while featuring several new songs. The working title is All The Way.


CLINT HOLMES MOVES THE ACT UPTOWN
CLINT HOLMES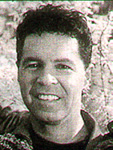 Clint Holmes the underrated performer who has mainly been known in the East - three times he was named Atlantic City Entertainer of the Year in Atlantic City - has found a comfortable lifestyle in Las Vegas.

A star on the ascendant, Holmes has been signed by Harrah's Hotel to a standing headliner contract, which will keep him busy through 2002.

Holmes will perform six nights a week, with tickets expected to hover in the $40 range.

His act will be completely different from the one he recently performed at the Golden Nugget or shows he's staged in Atlantic City. A holdover song or two may be utilized from his Comfortable Shoes production.

That 1996 autographical musical had its world premiere at the Paper Mill Playhouse in Millburn, N.J. Holmes wrote the book, and together with his musical collaborator Nelson Cole penned the music and lyrics. The production described three generations of Holmes' family.

Holmes has been knocking around in the business for decades. His Playground in My Mind, was a Top 10 hit. In 1992 he sang at the Democratic National convention. He was Joan Rivers' sidekick on her ill-fated Fox Late Show, and regularly opened Bill Cosby's Las Vegas show.

In 1990 he wrote an 80-minute Broadway type musical Summer Lightning which had a successful run at the Showboat in Atlantic City.



BILL COSBY gave Holmes the bigger dressing room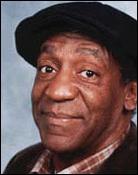 He was successfully performing at the Golden Nugget in Vegas when his contract abruptly ended due to the hotel closing its showroom. Other hotels clamored to sign his talent. Harrah's won the contract.

The son of a white English mother, who was an opera singer, and a father who was a black American soldier, Clint said he'd always had a problem "fitting in " until he became comfortable with himself and "just embraced who I was."

He credits Bill Cosby with giving him his biggest lesson "to value yourself." When Holmes opened the show for Cosby at Caesars Palace, Cosby insisted that Holmes be given the larger dressing room and doubled Holmes' salary by taking the money from his paycheck.

It was consideration that Holmes has never forgotten.

Happily married, Brenda and Clint are the parents of son Brent and twins Brittany and Cooper.

For his show at Harrah's the hotel will remodel the showroom, replacing table seating with theater seats and upgrading the sound system. The room will then hold 510. Holmes opens in January.


BURGHOFF RETURNS TO THE STAGE
GARY BURGHOFF AS RADAR

Gary Burghoff spent seven-and-a-half years - from 1972 to 1979 - playing the efficient but nerdy Corp. Walter "Radar" O'Reilly on M*A*S*H Burghoff became a household name and burned himself out. "Fame was never my objective. It was getting harder and harder to pump that character for more juices. This was not a show to glorify war. Radar was natural innocence facing manmade horror. We need a lot more innocence. We've become jaded and accept things now that we would not have accepted 15 years agot."

During the M*A*S*H frenzy Burghoff, who is an accomplished jazz drummer, was booked into Vegas. The engagement was a disaster. Today if you are part of a hit series you're apt to get a spin off into your own time spot. Back then booking agents viewed Vegas as a natural extension for a TV series star. Most of the time the reasoning proved faulty.



PAINTING BY BURGHOFF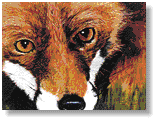 Burghoff reinvented himself as a respected artist, specializing in the painting of endangered wildlife. A noble effort is Burghoff's North American Suite, an effort to capture on canvas one animal in each state making a comeback.

Thus far the actor/artist has completed Nevada Rising, a scene of Canadian geese in Nevada; California Gold, which depicts a cougar and cub that moved into a deserted gold mine; and Connecticut Harlequin, which shows a Connecticut wild turkey.

His critically acclaimed paintings sell for $25,000 with limited edition prints going for $280 - $800.

Burghoff is letting his oils dry, stepping back on stage, starring in The Last of the Red Hot Lovers. October 4 at Indiana University.

Burghoff, a noted conservationist, was the keynote speaker in Fallon, Nevada at the Spring Wings Bird Festival.


LINN-BAKER IN CHESAPEAKE
MARK LINN-BAKER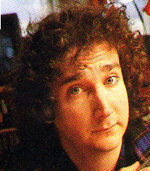 For seven years he played the exasperated Larry on the ABC sitcom Perfect Strangers, and he stared opposite Meryl Streep in Alice in Concert at the Joseph Papp Public Theatre

Not schizophrenic, just talented. His hit sitcom made him commercially famous and beefed up his back account. Financial security permitted him to put the dollars where he heart was always located - on the stage.

The Yale School of Drama graduate is the co-founder of the New York Stage & Film Company, which collaborates to produce plays, short films and videos during the summer at New York's Vassar College. Linn-Baker used part of his Perfect Strangers earnings to bankroll the project.

He's not only put his money into New York Stage and Film Company, but also his body and soul. The talented actor stars in Chesapeake, which began previews at the Second Stage Theatre, NYC on Sept. 30 and officially opens on Oct. 14

An abducted Chesapeake Bay retriever becomes an unwitting accomplice in one man's mission to bring down his nemesis and to encourage the artist in us all. Linn-Baker plays a performance artist who has received an NEA grant for his work, and his twisted scheme to get even with the right-wing politician who is attempting to cut public funding for the arts.

Chesapeake features scenic design by Adrianne Lobel, costume design by Susan Hilferty, lighting design by James F. Ingalls and sound design by Darron L. West.

This new play is the work of Lee Blessing, who has been nominated for both the Tony and Oliver Awards. Max Mayer directs.


RAGTIME FAMILY DISCUSSIONS

The four-time Tony Award winning musical Ragtime, will hold post-performance discussions every Sunday in October, where audiences will have the opportunity to interact with members of the creative team, cast and backstage crew who make Ragtime run.

Today, October 3, after the matinee, Terrence McNally the Tony Award winning book writer will serve as host for the discussion. On October 10, musical director David Loud will preside followed on October 17 by the Tony Award-winning composer Stephen Flaherty. Tony Award winning lyricist Lynn Abrens will do the honors on Oct. 24.


DAPHNE RUBIN-VEGA ON STAGE
DAPHNE RUBIN-VEGA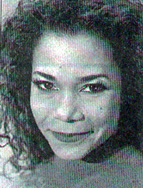 Women Project & Productions, with Julia Miles as Artistic Director, presents the first production of its 1999 season; the New York City premiere of Gum by Karen Hartman starring Daphne Rubin-Vegas.

Tony nominated for her "shadowy eroticism - street swagger and mortal fragility" as Mimi an HIV-positive junkie-dancer at an S&M club in Rent where she sang one song in skin-tight spandex, while straddling a balustrade high above the stage. Born in Panama City, Panama, and raised in Greenwich Village, the delightful actress returns to the NY stage as a veiled woman in a walled garden who discovers the forbidden - and deadly - pleasures of gum, and pays the price in an unforgiving culture.

The plot line centers around the lure of forbidden (Juicy) Fruit which seduces two veiled women to seek furtive pleasures, only to discover the price of passion in a land where a woman's "virtue" determines her value.

"Almighty God created sexual desire in ten parts; then he gave nine parts to women and one to man." From the writings of Ali ibn Abu Taleb, husband of Muhammad's daughter Fatima, founder of the Shiite sect of Islam.

Gum is directed by Loretta Greco with previews beginning Oct. 6. The official opening is Oct. 17 at Women's Project & Production Theatre, NYC. The cast also features Firdous Bamji, Angel Desai, Lizan Mitchell, and Juan Rivera Lebron. Set design by Myung Hee Cho, costumes by Elizabeth Hope Clancy and lighting under the direction of Frances Aronson.


STARS IN YOUR EYES

Stars In Your Eyes is a new musical romance set in two small American towns at the dawn of Kennedy's New Frontier. It's a fantasy, orchestrated by the Man in the Moon, who compels six idealistic mortals to explore their inner feelings as well as outer space. As they do, they feel his magic, change their lives and discover the endless possibilities of the heart.

The production began previews at the Cherry Lane Theater, NYC last Friday with the official opening on Oct. 24.

Gabriel Barre directs, with book, music and lyrics by Chip Meyrelles, who is making his theatrical writing debut.

The production stars John Braden David M. Lutken, Crista Moore, Christy Carlson Romano, Jame Stovall, Barbara Walsh and Heather MacRae.

As a child Heather spent a lot of time in Las Vegas. Heather's parents, Gordon and Sheila MacRae were Las Vegas favorites. Heather won a 1999 Mac Award for Outstanding Female Vocalist and a 1999 Bistro Award for her show Songs for My Father, a tribute to Gordon who first strutted onto a Las Vegas stage at the El Rancho Hotel in 1950.


LONE PINE FILM FESTIVAL
Humphrey Bogart (l) and Tim Holt (r) in The Treasures of the Sierra Madre filmed in 1948 in Lone Pine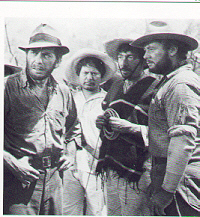 Every October movie buffs from around the world come and celebrate the annual Lone Pine Film Festival. This is not your ordinary run of the reel film festival. The Los Angeles Times called the Lone Pine Film Festival "the most focused" off all the nation's festivals because only movies made in lone Pine are shown and the only stars invited are the ones who worked in Lone Pine.

The first Festival was held in 1990 with Roy Rogers as the Grand Marshall, who dedicated a permanent historical marker at Movie Road.

Highlights of the three-day event are the almost continuous movies, the discussion panels, live concert, dealer memorabilia sale, parade and tours of movie locations throughout the Alabama Hills.

They're called the Alabama Hills, only they're in Lone Pine, California.The rocks hold a lifetime of movie memories. This is where the "Lone Ranger" ambush was first filmed, where Roy Rogers found Trigger and Tom Mix found Tony, Hollywood-style.

Dreams came to life here and a million memories remain.

For more than 70 years, top Hollywood stars and movie companies have come on location in Lone Pine, using the area in more than 300 films.

The natural scenery remains unspoiled and unchanged since the first film in 1920, a silent Western called The Roundup with Fatty Arbuckle.

Just off Movie Road is the Movie Flats area where Humphrey Bogart made High Sierra, Jim Garner and Mel Gibson filmed Maverick, and Kirk Douglas starred in Along the Great Divide. In 1938 Gary Grant was in Lone Pine shooting Gunga Din. Susan Hayward and Tyron Powerco-starred inRawhide.

The festival has featured tributes to Roy Rogers, John Wayne, Hopalong Cassidy, Tim Holt, Gene Autry, Randolph Scott, Robert Mitchum and Republic Pictures and William Wellman.

Guests of the Lone Pine Film Festival have included: Mrs. Grace Boys, widow of actor William Boyd who played "Hoppy," Pilar (Mrs. John) Wayne Mrs. Tim Holt, Clayton Moore, George Montgomery, Virginia Mayo, Iron Eyes Cody, Richard Farnsworth, Harry Carey, Jr., John Agar, Pat Buttram, Dick Jones, Peggy Stewart, Montie Montana, Gregory Peck, and Dale Evans.

This year's festival runs October 8-10.


SWEET CHARITY


PAUL NEWMAN has started his seventh camp for children with chronic or life-threatening illnesses. The latest camp, christened Painted Turtle Camp, located near Santa Clarita, CA., is the first camp in California to be associated with Newman's Hole in the Wall Gang Camp Fund, a project the actor started in 1988. The program is financed with proceeds from Newman's Own food product line.


OTHER PEOPLE'S MONEY


RUDOLPH GIULIANI came to Vegas to increase his political war chest and carried home $100,000. The New York city mayor spoke at a $1,000 a plate fund raiser at the Bellagio Hotel. It is expected that Giuliani will be pitted against Hillary Rodham Clinton in a race for the U.S. Senate.

MICHAEL FLATLEY of Lord of the Dance has won $65 million in a breach of contract lawsuit against his former fast footed friends. The step dancer proved they fired him, then took his concept and turned it into Riverdance. Now Flatley is high kicking it to the bank.


FOOD FOR THOUGHT

ANDRE'S RESTAURANT at the Monte Carlo Hotel, Las Vegas has been named Las Vegas' No. 1 restaurant by the Zagat Guide. In addtion the high tone eatery is honored in Wine Spectator with a Best Award for Excellence for its wine list, as well as the "DiRoNA Award" for Escellence in Dining. The awards are well deserved.

EMERIL LAGASSE the celebrated chef who has barred Robin Leach from his eatery in Las Vegas, has a new recipe book out Every Day's A Party From Super Bowl Sunday to New Year's Eve Emeril takes the reader through a year's worth of party and festive menus.



Broadway To Vegas is supported through advertising and donations. Priority consideration is given to interview suggestions, news, press releases, etc from paid supporters. However, no paid supporters control, alter, edit, or in any way manipulate the content of this site. Your donation is appreciated. We accept PAYPAL. Thank you for your interest.



GIVE ME YOUR ANSWER, DO! opens Oct. 5. This is Brian Friel's drama about two writers, one a self-loathing success, the other a self-resdpecting failure. Stars Kate Burton, Helen Carey, John Glover, Gawn Grainger, Joel Gray and Lois Smith. Directed by Kyle Donnelly. Roundabout Theatre, NYC.

BLACKBIRDS OF BROADWAY is a sexy, sophisticated hip celebration of swing, blues, gospel and "le jazz hot." Inspired by the Blackbird Revues that dazzled Harlem, London, Paris and Broadway during the 1920's, 30's and 40's. These revues ignited the careers of Lena Horne, Josephine Baker, Ethel Waters, the Berry Brothers, Bill Bojangles Robinson, Duke Ellington, Count Basie and Cab Calloway. The production includes nearly three dozen musical standards. Oct. 6-17 Blumenthal Performing Arts Center, Charlotte, N.C. Directed by Marion J. Caffey; Musical Supervision and arrangements by Danny Holgate; Choral arrangements by Carl Maultsby.

SWEENEY TODD stars Norm Lewis who starred on Broadway as Jake in Side Show, and appeared in A New Brain, stars as Damon Barber of Fleet Street. Performances at the Signature Theatre in Arlington, VA run through Oct. 31. The production includes an 18-member cast and 18-piece orchestra. The cast includes; Dana Krueger as the Beggar Woman, Jennifer Royall as Johanna, Chad Kimbell as Anthony, Jimmy Smagula as the Beadle, Lawrence Redmond as Judge Turpin, and Michael Sharp as Toby.

THE APPLE TREE concludes the 1999 season at the Goodspeed Opera House in East Haddam, Conn. Directed and choreographed by Ted Pappas, the production features Joanna Glushak, John Scherer and Kevin Ligon. Music by Jerry Bock, lyrics by Sheldon Harnick, book by Bock and Harnick, and additional book by Jerome Coopersmith, The Apple Tree is a trio of short musicals comically linked by the theme of man, woman and the temptation of forbidden fruit. October 8 - December 19.

THE SANDERS FAMILY CHRISTMAS by Alan Bailey and Constance Ray. The sequel to that perennial favorite, Smoke On The Mountain, is here. It's Christmas time in 1942 and America is at war, the Sanders family is still singing and Rev. Oglethorpe is still preaching, but things are about to change. Lots of seasonal songs plus some of those everlovin' bluegrass gospel tunes as only this quirky family can serve up. The world premiere October 4 - November 14 Theatre In The Square, Marietta, GA.

WHEN WORDS FAIL by David Dannenfelser, directed by Kevin Kittle, which was first presented in a brief sold out engagement at the New york International Fringe Festival, begins performances at The John Houseman Studio Theater, NYC on Octpber 7. Presented by Eponymous Theatre the play explores love, art, perception, technology, and pop culture while telling the story of Dan, a lost soul struggling to keep up with technology and the latest trends, and Sarah, a simple woman searching for meaning in the ordinary. The cast includes: Marco Jo Clate, Jackie Kamm, Danielle Liccardo, Christy Marie Moore, Michael Puzzo, Rhett Rossi, Mala Santouri, and Mike Sears. Lighting by Jim Hultquist and costumes by Virginia Gifford.

BEAUTY AND THE BEAST October 9-17 at the Des Moines Civic Music Center, Iowa.

PAPA IS ALL a comedy about a Pennsylvania Dutch family in a world that's changing and a father who refuses to accept change. Lebanon Community Theatre, PA Oct. 7-10 and 13-16.

SUNSET BLVD starring Petula Clark October 5-10 Pantages Theatre, Los Angeles


WHO'S WHERE

ELTON JOHN Daytona Beach Ocean Center, Florida. October 6. Tickets $59.50.

RITA RUDNER October 9, Pepperdine University, CA.

GEORGE WINSTON October 6, Cerritos Center for the Performing Arts, CA.

COUNT BASIE ORCHESTRA

COUNT BASIE ORCHESTRA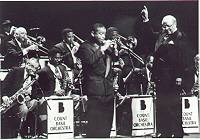 returns to the Riviera Hotel, Las Vegas for two shows on October 5.

The 19-piece orchestra, which won a 1997 Grammy for Best Large Ensemble Performance, is conducted by Grover Mitchell, who has been associated with the Count Basie Orchestra for 22 years. In addition Mitchell has played with Lionel Hampton and Duke Ellington and worked with jazz greats such as Billy Eckstein, Billy Strayhorn, Ray Brown, Erroll Gardner, and Art Blakey.

The 19 performers in the Count Basis Band have won every respected jazz poll in the world at least once.


THIS AND THAT


STEVE WYNN very quietly purchased a 1928 painting by Henri Matisse "Odalisque" for the Bellagio Hotel Art Gallery. The picture previously hung in the Seattle Art Museum before the gallery returned the art work to the Paul Rosenberg family after it was discovered that the Matisse was one of several masterpieces stolen from the dealer by the Nazis. Wynn purchased the painting from the Rosenberg heirs.

NATHAN LANE always the creative madcap outdid himself on David Letterman in a musical put-on in which he portrayed Merv Griffin. Lane was touting a facetious Broadway bound musical about the TV mogul called Mervelous.

OCTOBERFEST 1999 is the 19th anual Month-Long Celebration of comedy, Drama, Music, Poetry and Storytelling presented by the Ensemble Studio Theatre, NYC. Performances through Sunday, October 31. Admission is free, reservations are required.

ANDY DEVINE the gravely voiced sidekick to Wild Bill Hickok on the hit TV series, was a native of Kingman, AZ. The town pays tribute to the actor October 9. The 19th annual Andy Devine Days will have as Grand Marshall. Devine's son, Chad. Festivities include a rodeo, parade, dance and the showing of Devine's movie and TV shows.

CRANBERRY HARVEST FESTIVAL in Washington features bog tours, a cranberry cook-off, a lighted float parade and the sale of cranberry themed crafts October 9-10. In Las Vegas the Ocean Spray cranberry bottling plant - called Cranberry World - offers year round free tours of the museum and bottling plant, complete with free tasting samples and a shop where virtually anything cranberry can be purchased.



Mention BROADWAY TO VEGAS for Special Consideration
Call (800) 942-9027









Next Column: October 11, 1999
Copyright: October 3, 1999 All Rights Reserved. Reviews, Interviews, Commentary, Photographs or Graphics from any Broadway To Vegas (TM) columns may not be published, broadcast, rewritten, utilized as leads, or used in any manner without permission, compensation and/or credit.
Link to Main Page
---
Laura Deni
broadway@broadwaytovegas.com
CLICK HERE FOR COMMENT SECTION